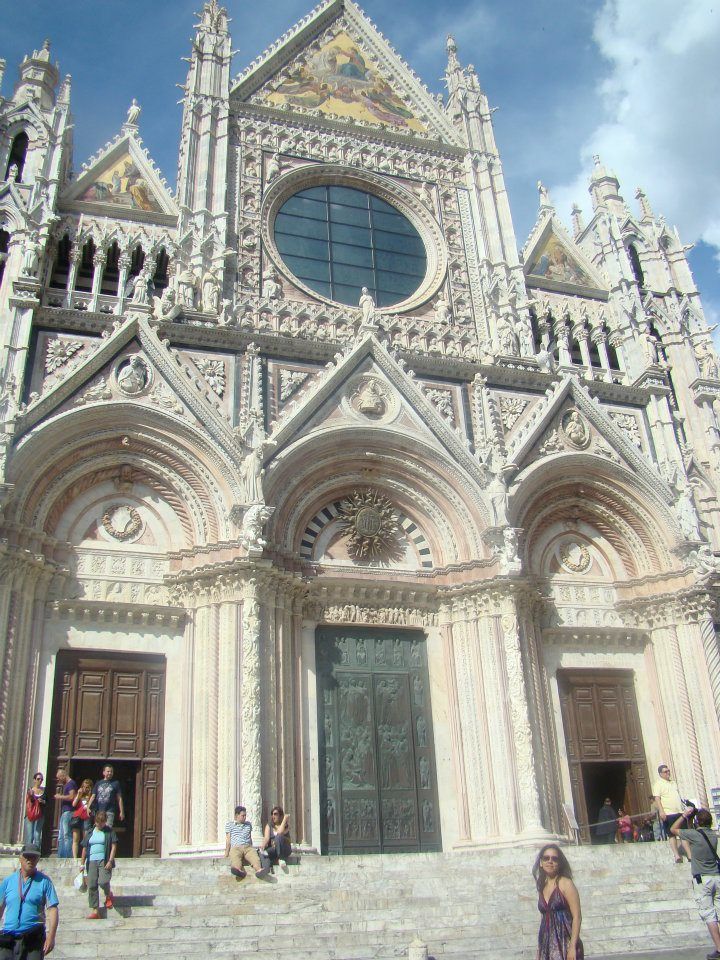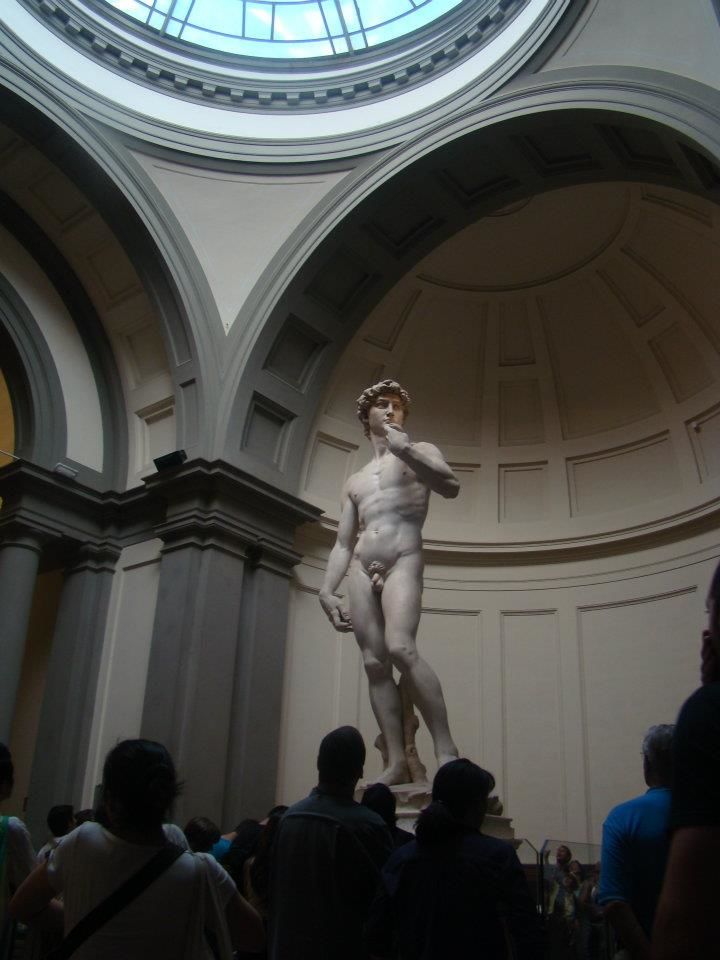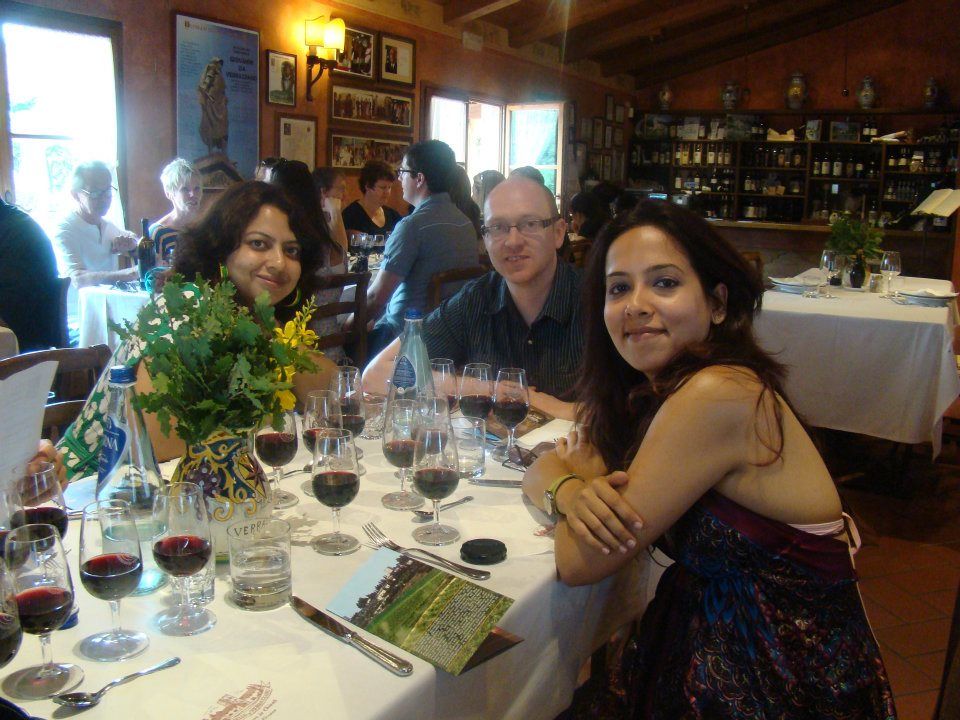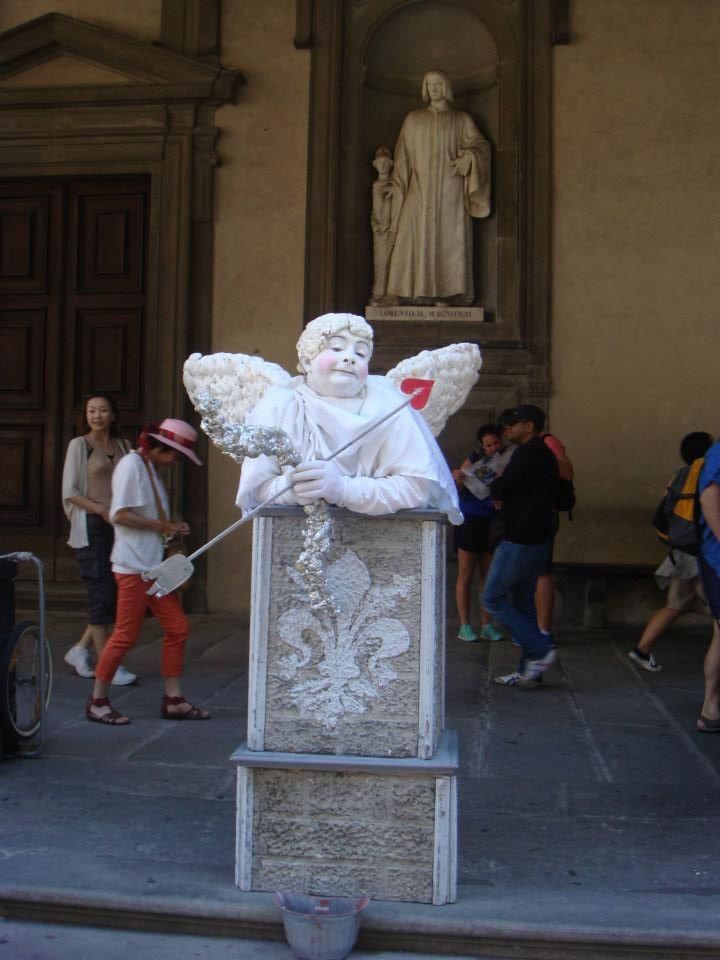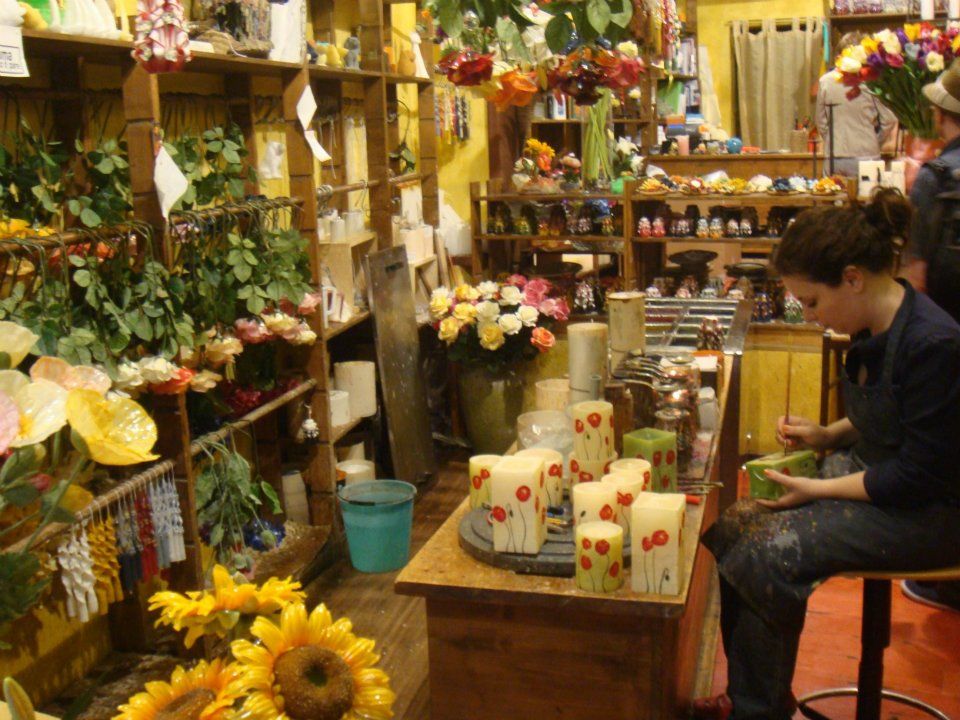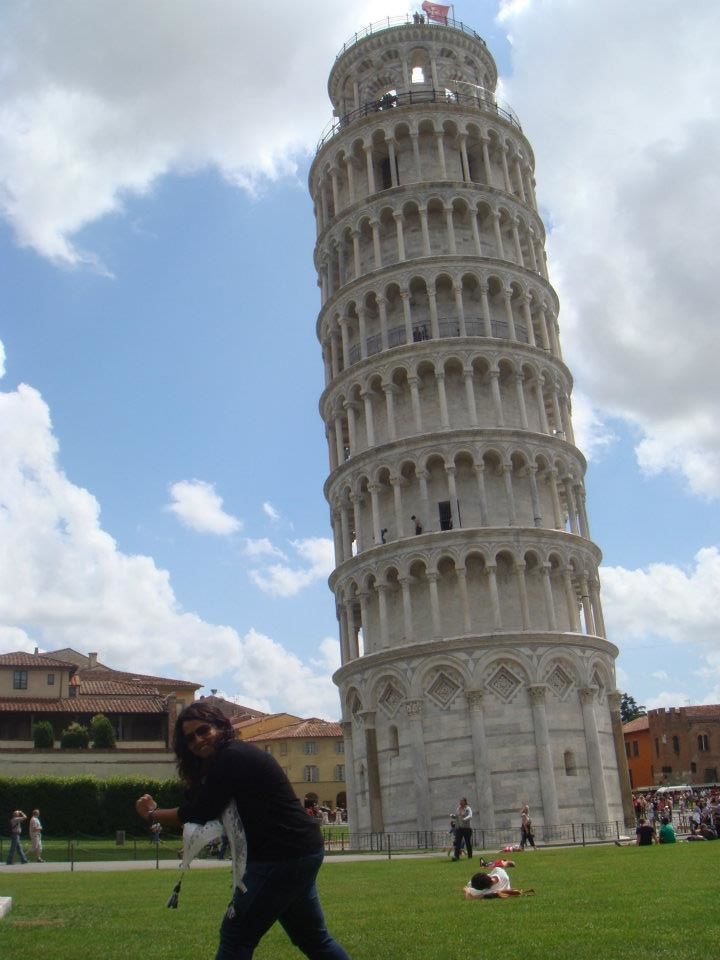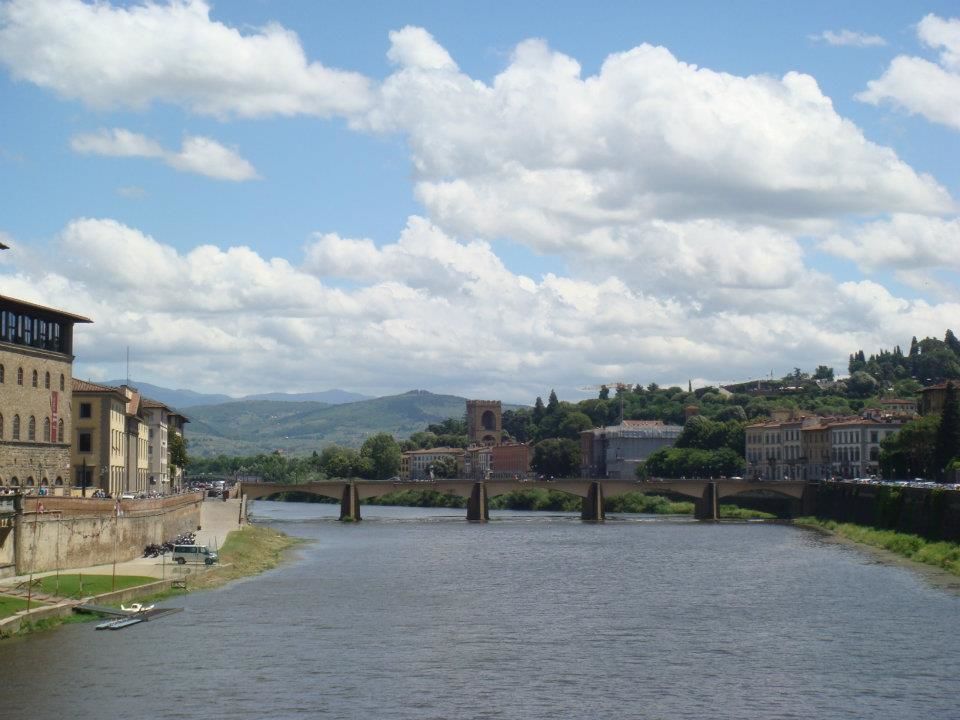 There are places you like and then there are those you never want to leave.
Tuscany was for me was a journey of the soul where I left a bit of my heart behind. A lot of people just end up going to Florence and skip the rest of the Tuscan dream…to them I want to say big mistake.
We spent 3 days in Florence, 1 day in Pisa and 1 day driving around Chianti, Sienna and San Gimignano. If I had known how much I am going to love Tuscany, I would have easily skipped the Venice part of our Italy itinerary. Venice evokes strong emotions in people where you either love it or hate it (I fall in second category), whereas you won't be able to stop yourself from loving Tuscany.
There are the Duomos and palaces and museums which one can find on any to do list for Tuscany but what I have put down below is a list of my personal favourites:
Michelangelo's David at the Academia – We have all studied about Michelangelo's David when we were young and I honestly did not understand why this particular statue was so popular especially when you can find great sculptures throughout Italy and Greece and a lot of them of Naked man too. Guess I would have never understood it also if I have not seen the 14 ft statue in person. It is mighty and mesmerising. I was told that the statue might be based on an image of Michelangelo's lover. Lucky Michelangelo . The more you look at David, more you fall in love with him and in all my travels I have never been so enthralled by art. If someday they manage to find the original statue of Athena Parthenos, which is only when my love for David will get some competition. Also don't miss to check all the crazily photoshopped postcards of David that are sold outside the Academia for some laughs.
Botticelli at the Uffizi – We went to Florence after Rome and by then I honestly was done with my share of Mother and Child paintings that I could admire. Even the best versions at Uffizi just got a passing glance from me. But what made me stop and stare were the 2 paintings - Birth of Venus and Spring by Sandro Botticelli. The glorious Venus is captivating and so is the explanation/story of both the paintings. I picked up a copy of the Spring from the Museum shop so now I can admire it at my home also.
Ponte Vecchio – It is a medieval arch bridge used to cross the Amo River. According the legend if lovers attach a lock to the bridge and throw the key in the river then their love lasts forever. I was not in love with anyone during the trip and did not fall for the romantic vibes but what I loved was the music performances by the street artists and the abandon with which people join to both dance and sing. I sat there with a cup of coffee just crowd watching and had a lovely time. Right next to the Ponte Vecchio, one can but the famous Italian jewellery. Though I did have the budgets to buy but window shopping was a lot of fun.
Wine Tasting at Castello di Verrazzano in Chianti – We took a car Florence and worked out an itinerary where early lunch was in Chianti, noon coffee in Sienna and Dinner at San Gimignano. The only way to describe my wine tasting experience at Castello di Verrazzano is to say that I stuffed myself with as much wine as my system could accept without passing out. This is the biggest vineyard in the Chianti region and they do a brilliant wine tasting where the food (even vegetarian in my case) is as good as the wines. The tasting ended with almond biscotti dipped in holy (sweet) wine. We had taken the Chianti Tradition tour priced at 34.00 Euros per person and it was money well spent.
Siena Cathedral – I saw a lot of Cathedrals and Duomos during out Italy trip but my hands down favourite is the Siena Cathedral with its medieval Gothic architecture. In layman terms it's a black and white church with stories being told through a stunning mosaic floors. If we had seen this Cathedral before all others I might have not realised how unique it is. Also Siena houses some brilliant stores where one can pick gorgeous pieces of pottery and jewellery. We ended the Siena trip with a coffee at Piazza Del Campo and I couldn't help thinking what the place would look like during the horse races for Palio di Siena. Maybe can plan a trip around it someday J
Medieval architecture at San Gimignano – It is one of those places where I felt that I had time travelled and I actually kept looking over my shoulder for some knights in shining armour to glide in on their white horses. But what we missed initially and then started eerily haunting us as daylight deemed was the Vessel Exhibit by Sculptor Antony Gormley. Scattered through the very small town of San Gimignano are life size statues of naked men in red. First one we saw was perched on top of a building and for a wild moment we wondered if someone was trying to jump as it takes a couple of minutes to realise it's a statue. Once we got over the initial surprise it was a lot of fun scouting the medieval streets for more such figures.
Leaning Tower of Pisa – You can't be couple of hours from one of the worldly wonders and not go and pay homage. We went to Pisa because if felt wrong not to do so but were not that excited about. It ended up being a great experience actually as the feel of climbing a world renowned monument and being on top of a tower that leans is something else. The scientific explanation about the lean is very interesting and would suggest that you sit through it before visiting the tower. Also the city of Pisa is young and vibrant and offers good food and shopping options.
There is so much more to love honestly and if I ever decide to become a full time travel writer then I will dedicate pages and pages to Tuscany. I have been told that if I loved Tuscany so much, I will enjoy Cinque Terre and Capri/Amalfi also a lot. Hopefully the next idyllic Italian sojourn is not too far away.