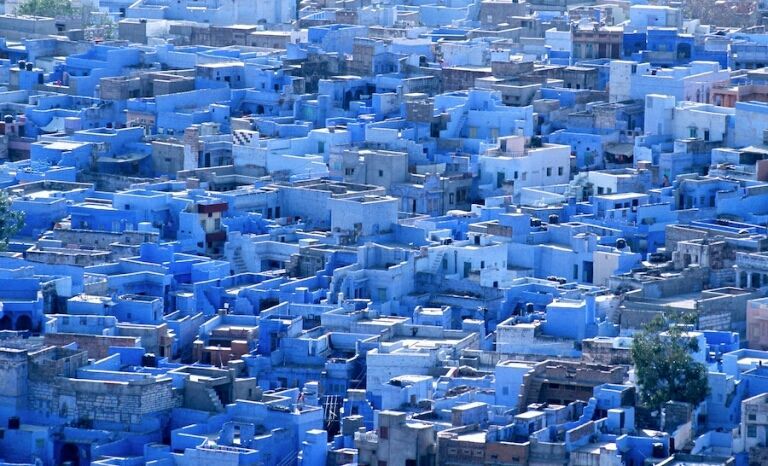 #CoffeeWithTripoto
Okay ! Now its time to explore the west, but this time on a mission. Yes, for my newly started company " Hygge Journeys". Set out to explore Rajasthan a land with lots of historical links that stands the test of time. The Three places that I choose were "Blue city" , "Golden City" , & "Pink City"
After 40 hrs Journeys from the south to the west , I arrived in Jodhpur around 10 Am in the morning, among the crowds of clinging auto drivers I choose to avoid them all to walk towards my stay that i booked earlier with the help of "Googlanandha". After refreshing, a guy ( Japanese ) joined me in my dorm, we had a good one hour conversation and then i set out to explore the city. The first thing that caught my attention is poor public transportation in the city, it means i should either hire a bike or take an auto rickshaw or hike. I choose to hire a bike start to explore the city.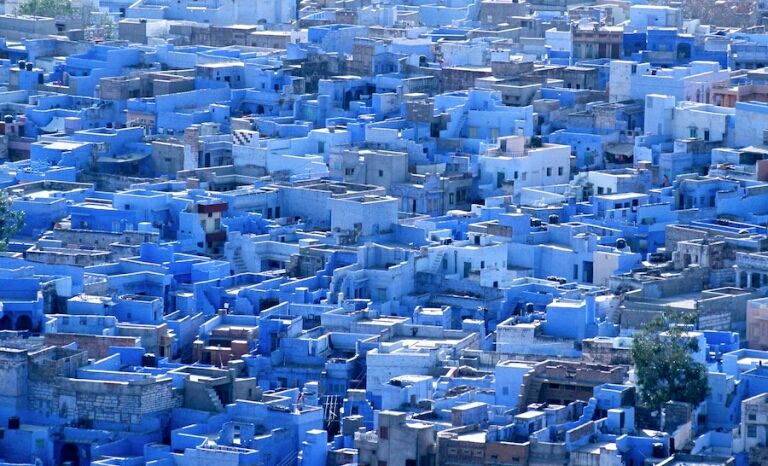 Mehrangarh Fort:
Mehrangarh Fort located in Jodhpur is one of the largest forts in India, You can see the fort from anywhere in the city. you have to cross seven gates to reach the fort. These gates still bears the marks of various battles fought especially the second gate which stands tall even after the canon ball hit. The fort contains huge palaces, courtyards, Galleries & Temples. you can also see the entire city from the top & wonder why these houses were painted blue & Why the city is called blue city.
Jaswant Thada :
A memorial for a father by son – No one heard right ? Jaswant Thada is one such white marble mausoleum built near to the fort by Maharaja Sardar Singh in memory of his father. This memorial is popularly called as "Tajmahal of Marwar".
This place contains the portraits of several rulers of Jodhpur dating back to 13th century.An interesting and unique aspect associated with the complex is a memorial to a peacock which is believed to have flown into a funeral pyre.
Umaid Bhawan Palace:
The Youngest Palace in India and the last royal palace built before the independence of India. This is one of the largest private residence in the world.The palace is now maintained by "The Taj Group". Though only a small section is available to general public for museum , one can see through the luxury of the palace.
Mandore Garden:
Mandore was once a capital city before the king abandoned it and moved to Mehrangarh Fort. This place witnessed several invasions, it was believed that was the reason the capital is moved to mehrangarh fort as it gives better protection.you can see here the ruins of different sculptures. Those Structures were like beautiful temples with numerous carvings and a lush green garden also.
Jaisalmer:
The next morning, I checked out from my hotel & took a bus to Jaisalmer from the Bombay motor circle where managed to find intrastate buses, but still its crowded not proper maintenance is done. I would have took a train to Jaisalmer but i wanted to travel by road and it cost me around 7 hrs of travel. I have reached around 5 Pm and it started raining immediately. So I just spent my evenings in my hostel's rooftop enjoying the panoramic views of the city & the fort
Jaisalmers Fort:
Jaisalmer Fort is one of the largest fully preserved fortified cities in the world. Unlike other forts where the forts are only preserved as a museum here one can see the entire city living the palace along with the kings families, for them a small portion is allocated. Here the families who were living 500 years back still living the same place in the fort.
Bada Bagh:
Bada Bagh is a garden complex which is located outside the city consist of number of tombs which where build by the kings for their grandfathers. One can see two different architecture in the construction of those tombs which where Hindu & Muslim architecture. It also describe about the death of the kings whether he died in a battle or a natural death. Its not a crowded places. Often you can find yourself as the only one out there but its totally worth visiting the place.
Kuldhara Village:
Abandoned and Cursed for Over 200 Years, The story goes like this,Some 300 years ago, it used to be a prosperous village of Paliwal Brahmins under the state of Jaisalmer. According to the legend, the evil eyes of Salim Singh, the powerful and debauched prime minister of the state, fell on the daughter of the village head and he desired to marry her by force. He threatened the village with grave consequences if they did not adhere to his wish. Instead of submitting to the order of the tyrant, the Paliwals held a council and people of 85 villages left their ancestral homes and vanished. But this was not all; before leaving, they put a curse on Kuldhara that no one will ever be able to settle in their village thereafter. To this date, the village remains barren; left almost the same as its inhabitants had left it centuries ago. It is also said that people who have tried to stay there at night have been chased away by strange paranormal phenomenon.
Sam Sand Dunes:
The band of dunes is about 2km long and is undeniably one of the most picturesque in the region. you have to take a two wheeler or a vehicle for hire to reach sam village. where you can negotiate with various tour operators to give camel & jeep safari with cultural dance,dinner and one night stay in tent near dunes.But these places were much crowded. If you want to explore offbeat sand dunes ask for camel rides & night stay in dunes not many people will go for that. But a camel safari in sand dunes & the view of sunset is a must to witness.
Jaipur:
Among all three places Jaipur is my personnel favorite, Though I spent only a day out there, it filled me. May be because of my ever ending interest for astronomy! I am relived to see finally a public transport in Jaipur. My first stop in Jaipur is
City Palace:
The palace is built in the middle of the city. There is also a section dedicated for the arts of Jaipur. They have traditional paintings made from organic colors and wooden replicas of the monuments & museums. It is the perfect way to take a memory back home.The city palace as a whole is marvelous. It is a paradise for art and history lovers.
Hawa Mahal:
Hawa Mahal is a palace in Jaipur which was constructed so that the women of royal families can see the day to day activities without anyone seeing from outside.The Hawa Mahal is an extraordinary pink-painted delicately honeycombed hive that rises a dizzying five storeys. And its name refers to "Palace of Winds". It was constructed using red pink sandstone.
Jantar Mantar:
The Jantar Mantar is the largest open astronomical constructed site in india,which is a collection of nineteen architectural astronomical instruments, built by the Rajput king Sawai Jai Singh II. The king himself is a great astronomer and he invented those instrument that where build there. You should need a guide to know how these instruments works & afternoon is a good time to visit the place.
Amber Fort and Palace:
Located high on a hill, it is the principal tourist attraction in the Jaipur area. You have to face an uphill task of hiking up or you can also take a cab , but once you reach the top you can mesmerized by the view it offers. surrounded by the hills it offers the panoramic view of the Jaipur city. For this place a Japanese guy & a locale guy accompanied me and spend three hours with me talking all those nonsense stuffs & made my day.
With this My trip come end & took a train back to Chennai with tough task at hand! yea, to build a itinerary for this.