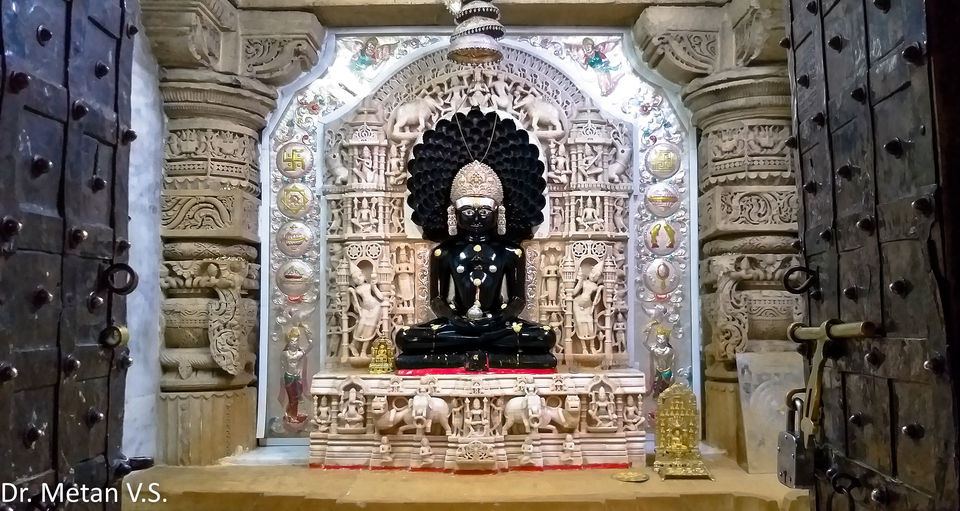 Traveling is my passion and I love to explore the historical background of the places. Traveling taught me many things to be a good citizen of the world.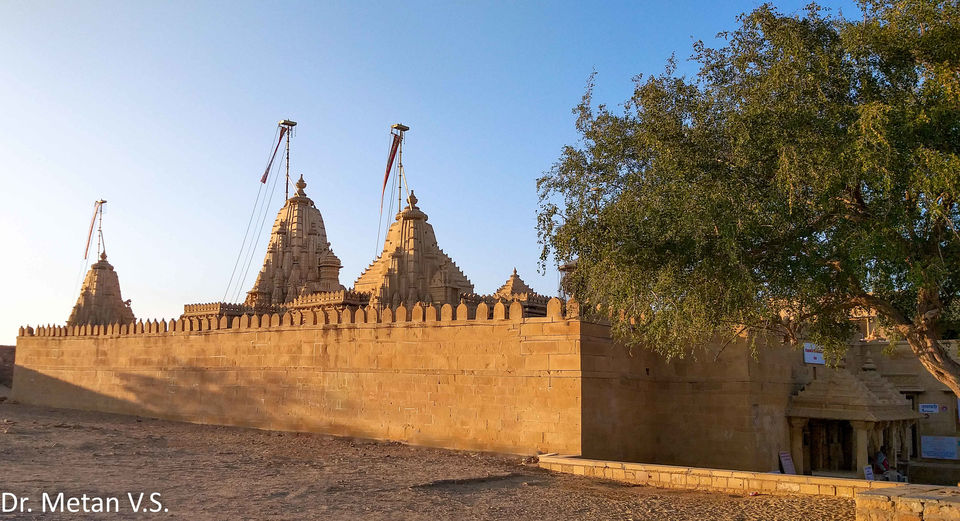 Recently I had been to one weeding at Jaisalmer and had some spare time. I have a habit of getting all information about the places before visiting. I do a study of places of attraction and interesting places nearby.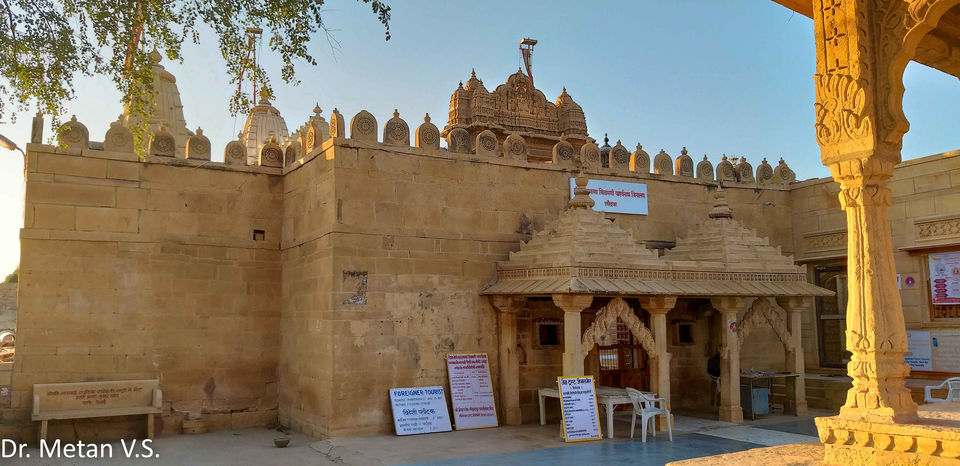 I came to know a few interesting and monuments of historical importance near Jaisalmer town. Lodurva Jain temple was one of them. We planned to visit this temple in the evening.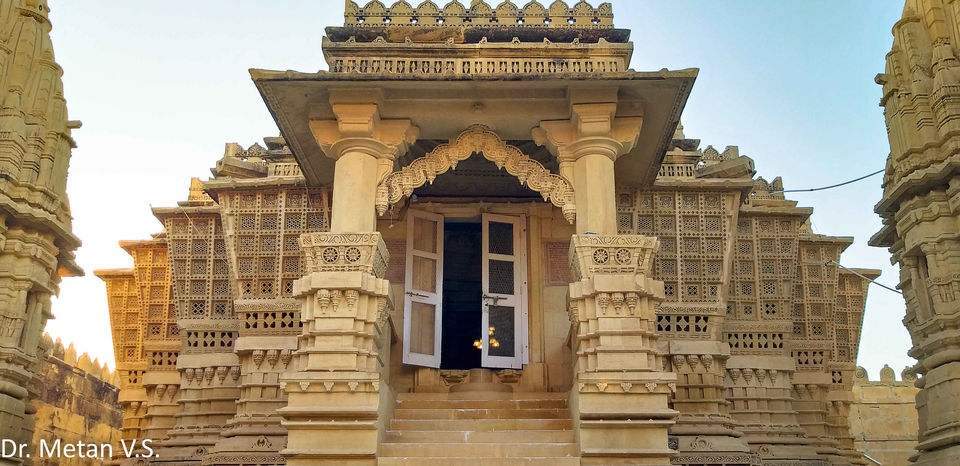 We had a safe and comfortable journey with a cab. Lodurva Jain Temple, located near Jaisalmer in Rajasthan, is dedicated to the twenty third Tirthankara Parshvanatha and is also a popular Jain pilgrim for Jains from Rajasthan and Gujarat.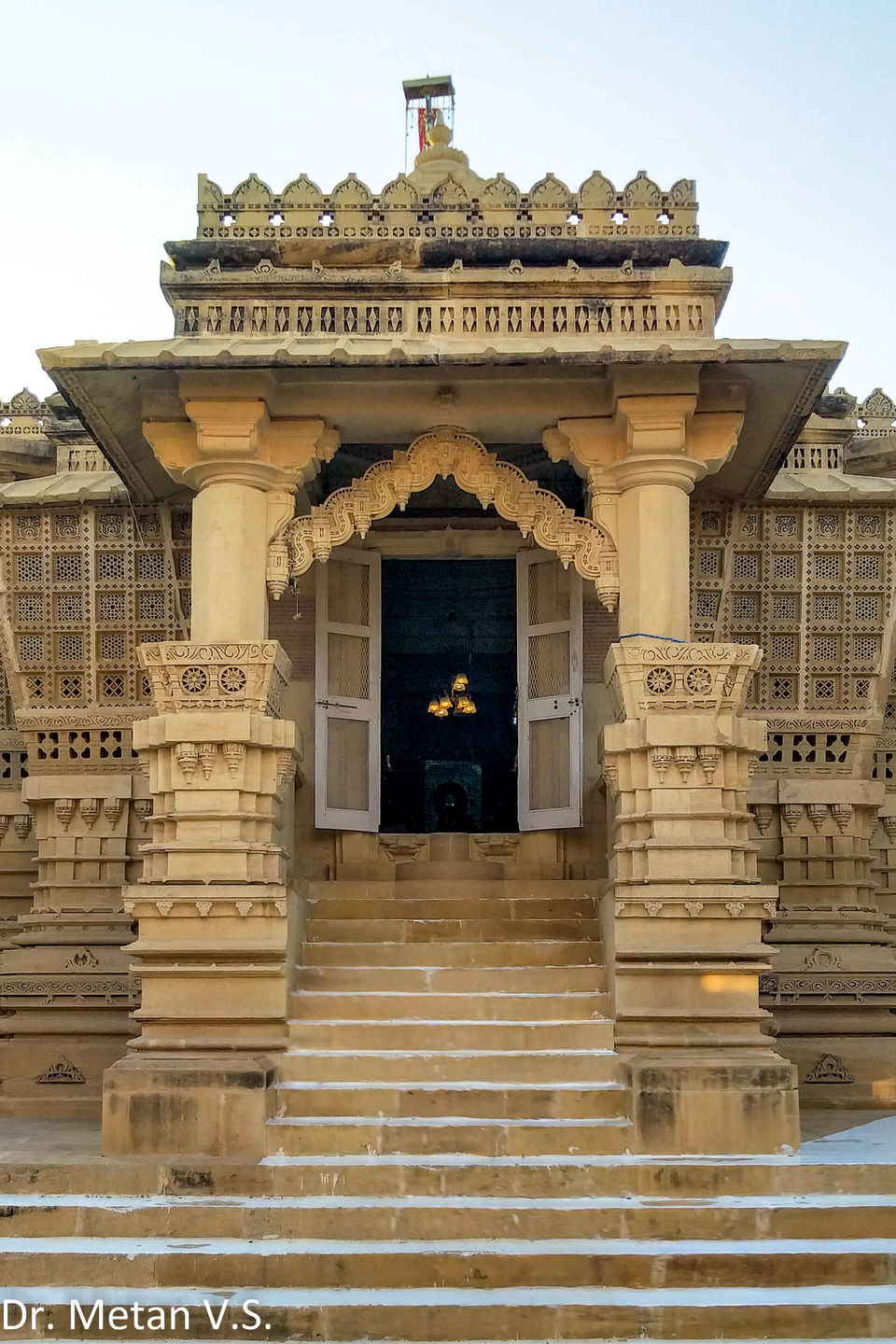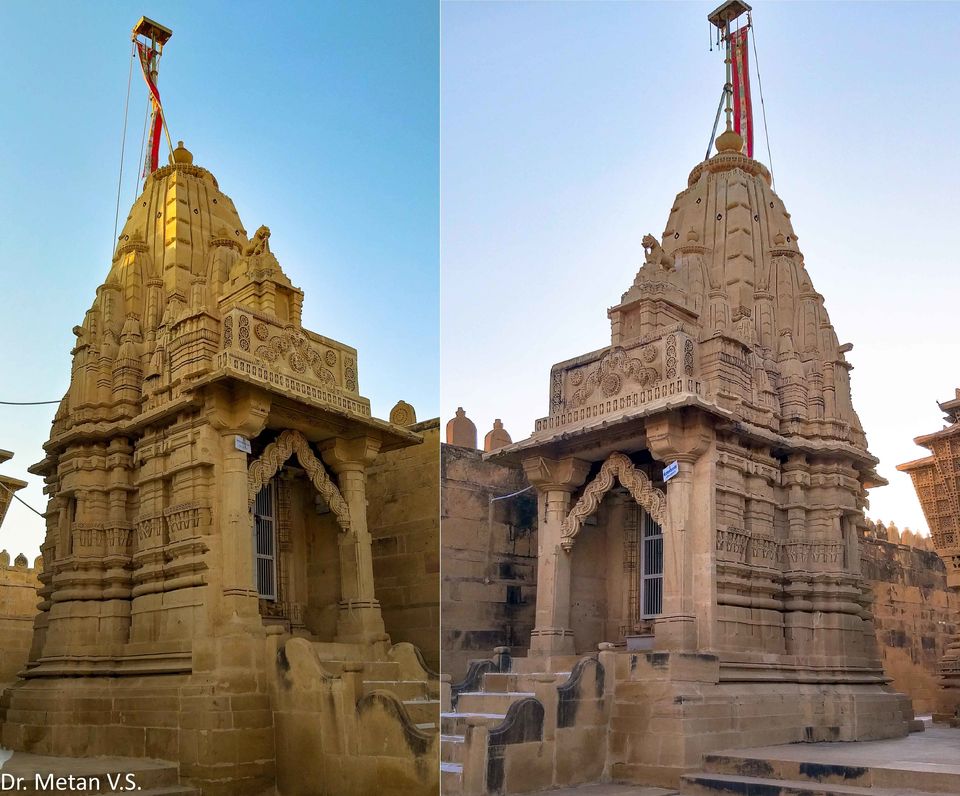 Not only is the temple in pristine condition, it's also a very peaceful place to be in. The carvings on the stones. The play of light and shadows, the majestic Tree of Life, and the rich history of the place makes it a must-visit for everyone traveling to this part of country.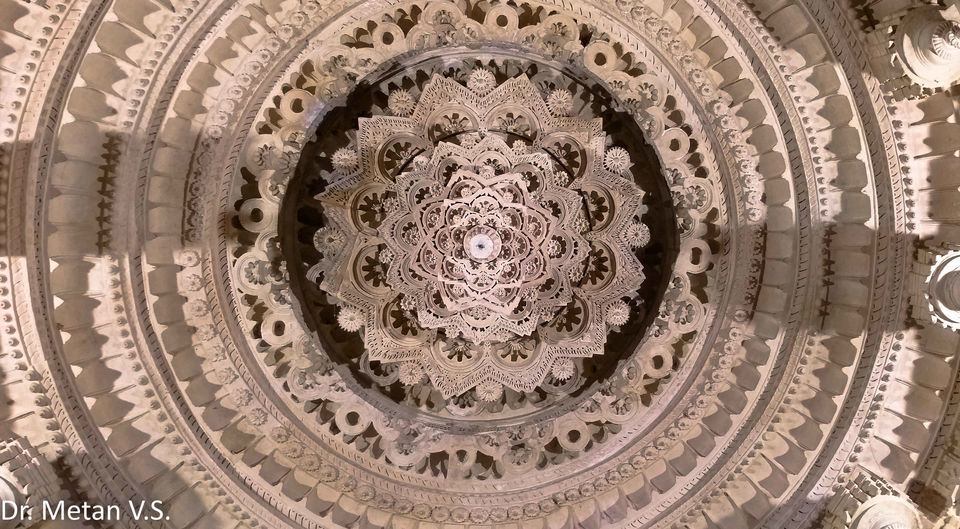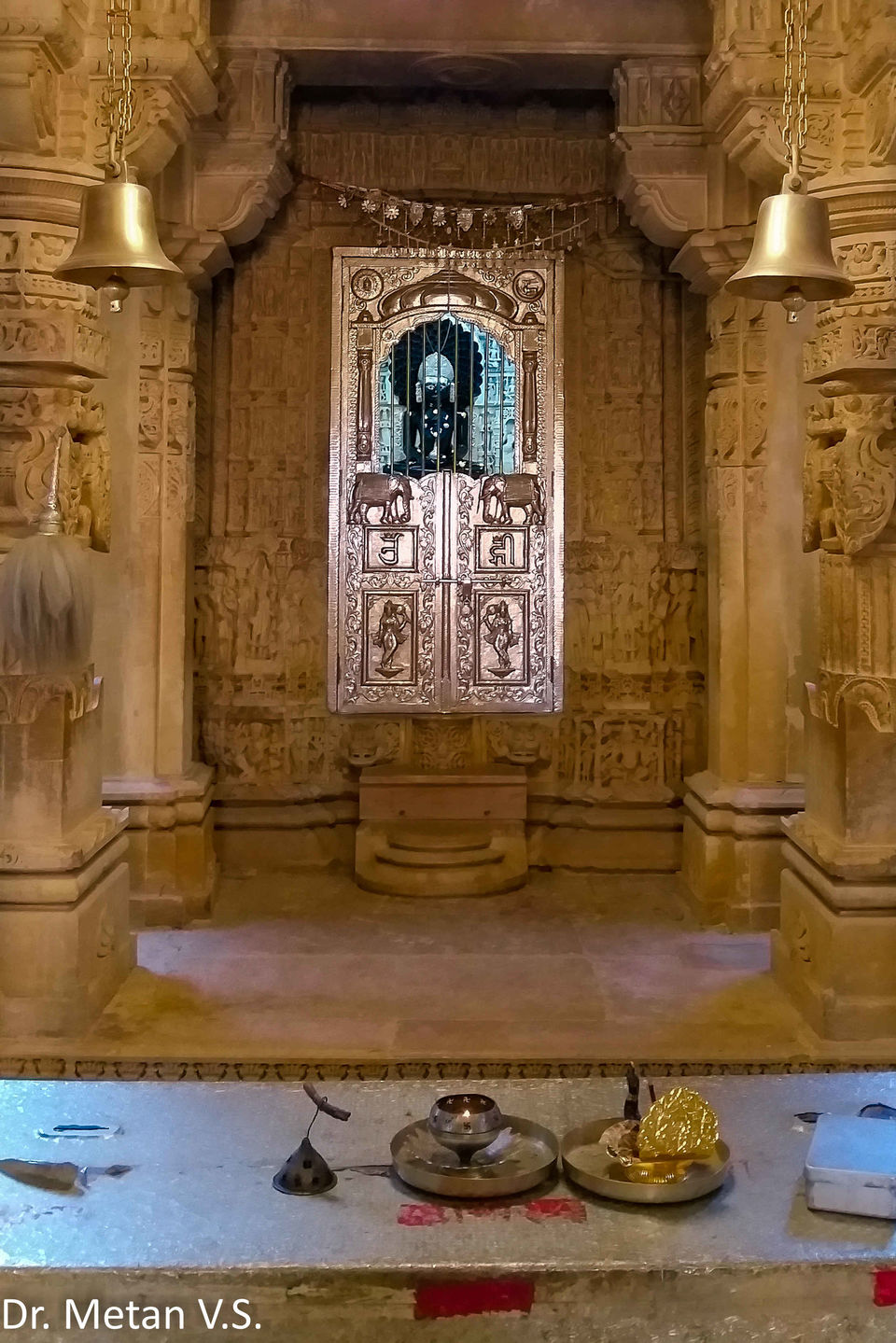 When we entered the temple I was very much impressed by the carvings, beautiful small temples within premises, Lord Ganesha statue, carved pillars, beautiful & lively idol of Mahaveer, clean and neat ambiance, and peaceful atmosphere.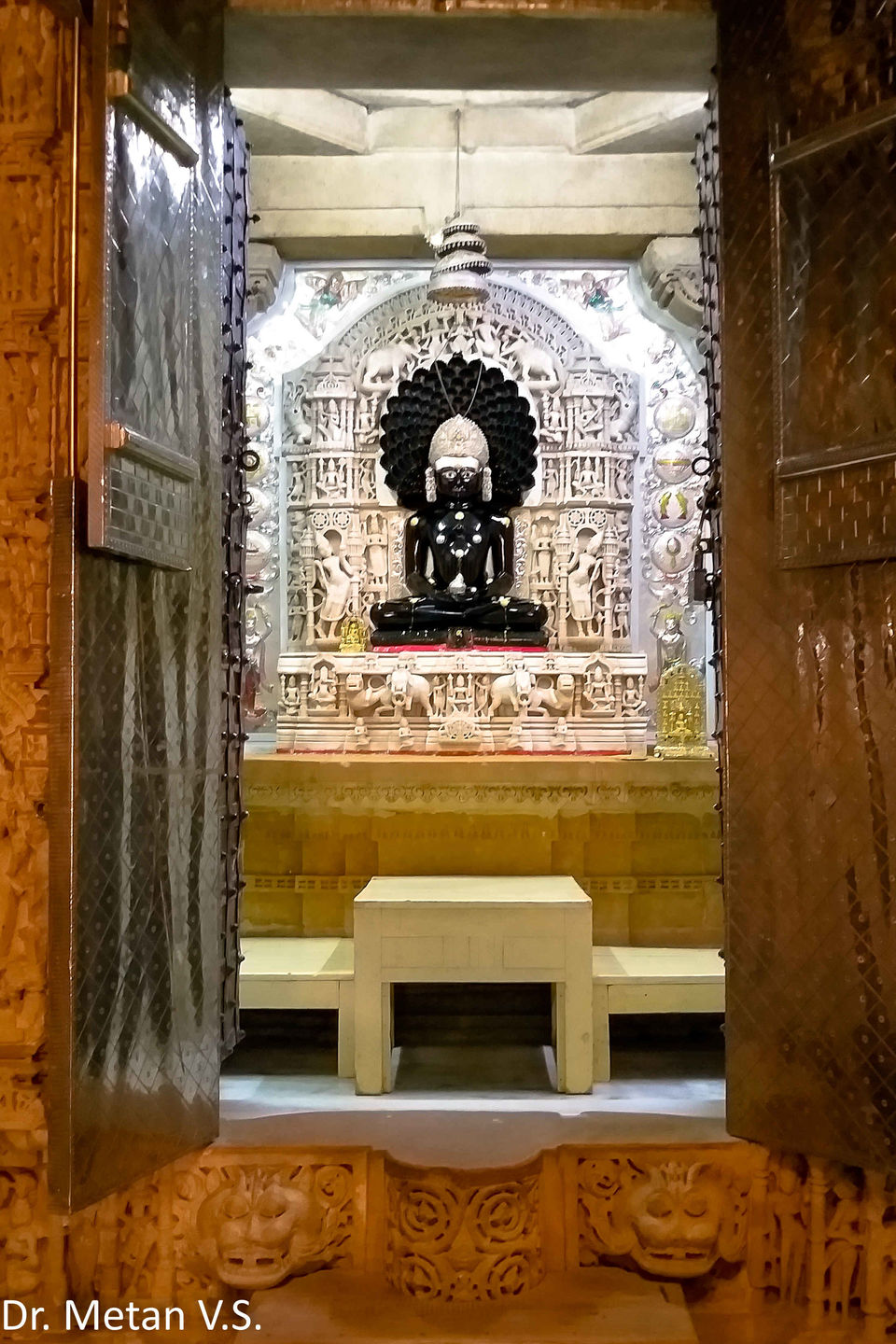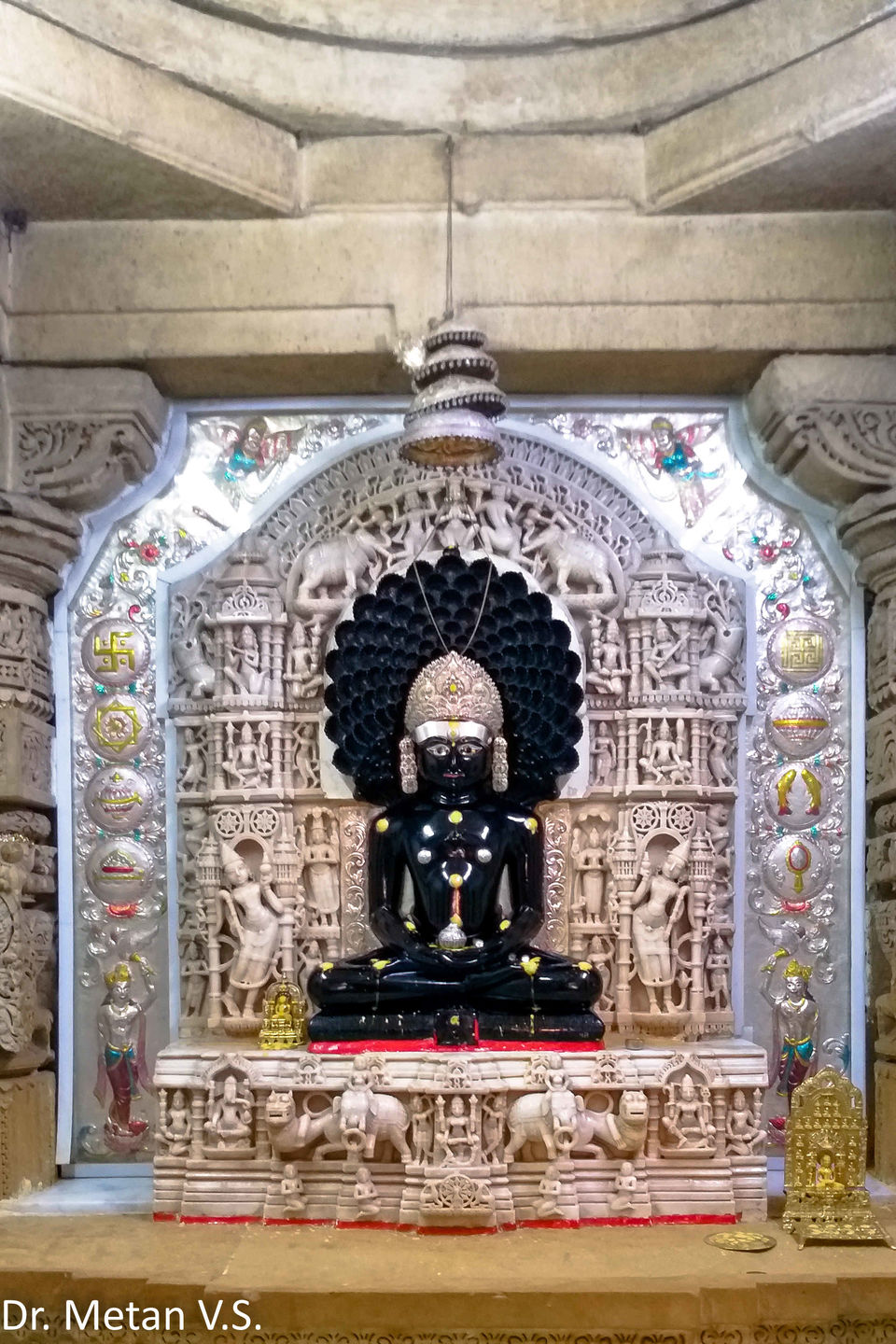 The Lodhruva Jain temple is located on the banks of River Kak. River Kak was once flowing pretty well but dried up seeing the love birds: Prince Mahendru of Amarkot and Princess Moomal. They were separated by a series of misunderstandings and in the end got reunited but died in each other's arms.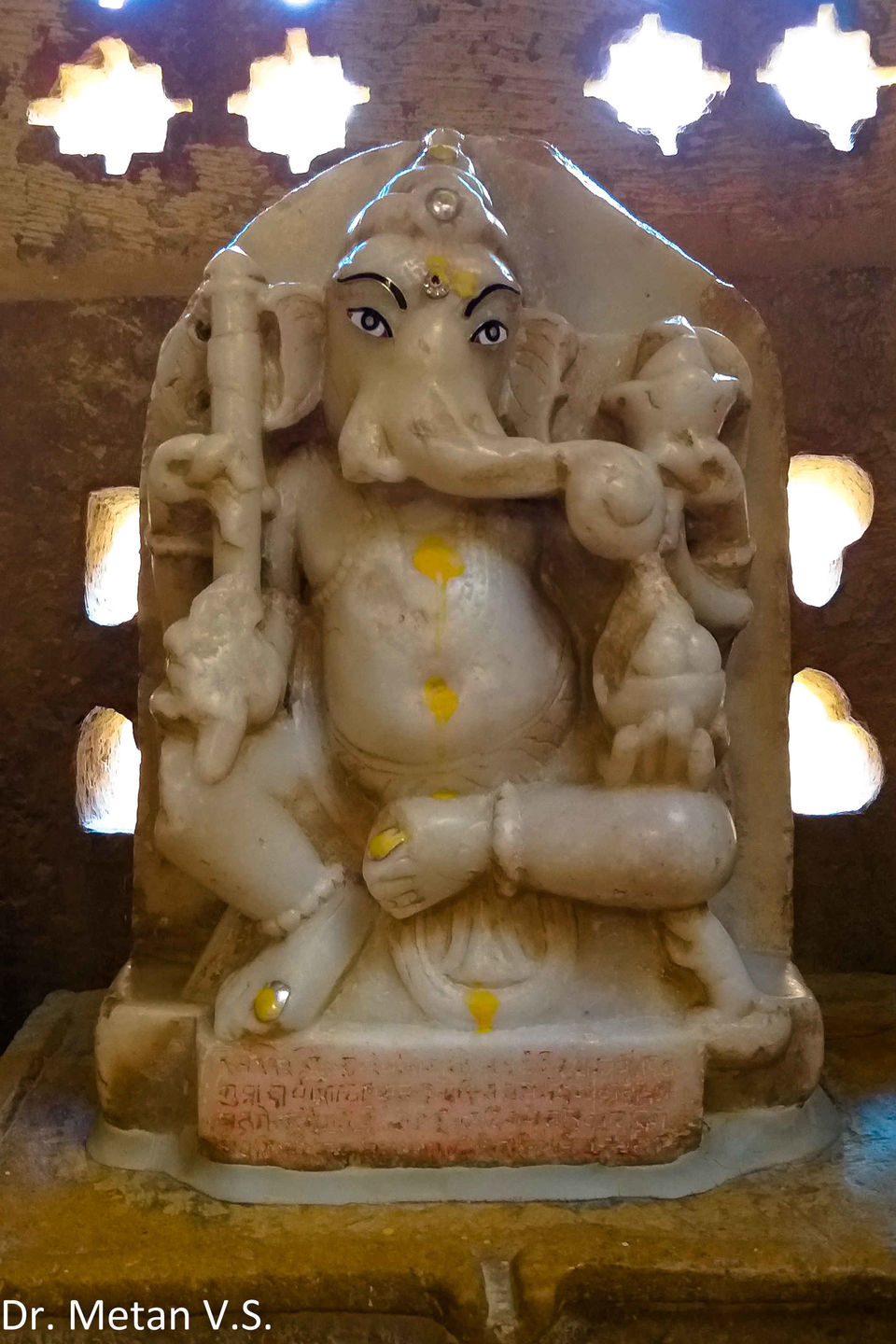 Lodrawa is a popular tourist destination, known for its architectural ruins and surrounding sand dunes. The original temple was destroyed in 1178 AD when Muhammad Ghori attacked the city, but it was reconstructed by Seth Tharu Shah in 1615, with further additions in 1675 and 1687.Other old temples in the area are dedicated to the deities Rishabhanatha, Sambhavanatha, Hinglaj Mata, Chamunda, and Shiva. With time, the temple town has not lost its relevance and continues to be thronged by tourists from India and outside. Lodrawa is a village in Jaisalmer district, Rajasthan, India. It is located 15 kilometers to the north-west of Jaisalmer.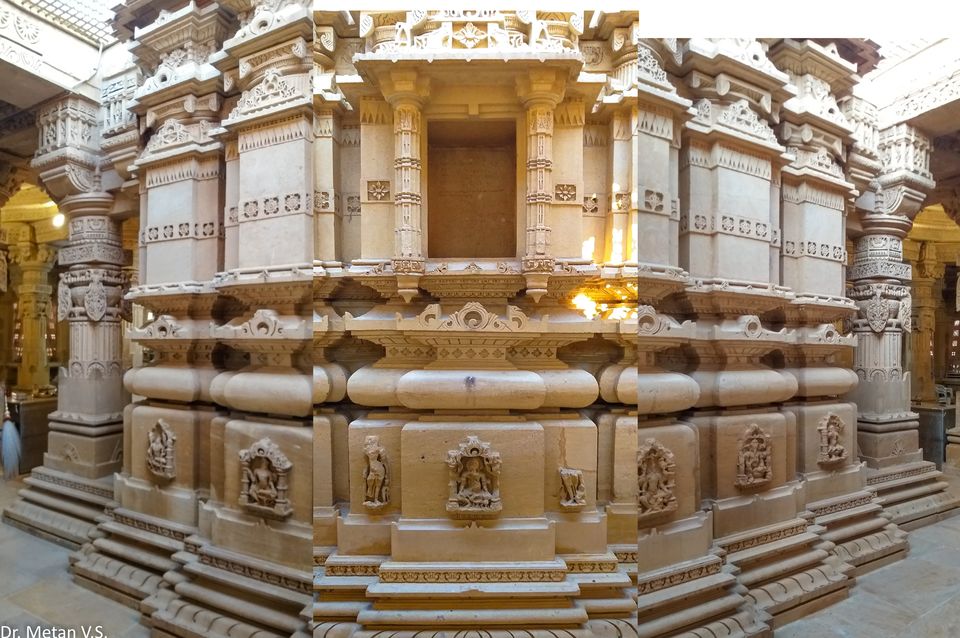 Lodrawa was the ancient capital of the Bhatti dynasty until Rawal Jaisal founded the Jaisalmer state and moved the capital to Jaisalmer in 1156 CE.The village and the surrounding area are famous for their historic temples, mostly Jain, originally constructed in the pre-12th-century Maru-Gurjara style of the Chalukya Empire and reconstructed in a similar but more ornate revivalist style in the 17th century.In the 9th century, Deoraj, a famous prince of the Bhati clan, captured Lodrawa from the Lodhrawi Rajputs of the Chalukya Empire and made it his capital.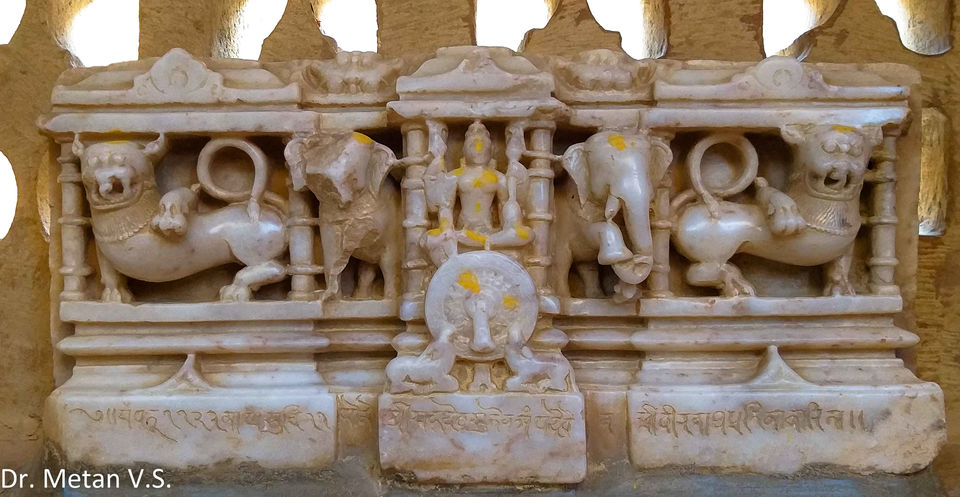 The city stood on an ancient trade route through the Thar Desert, which also made it vulnerable to frequent attacks. Mahmud of Ghazni laid siege on the city in 1025 CE.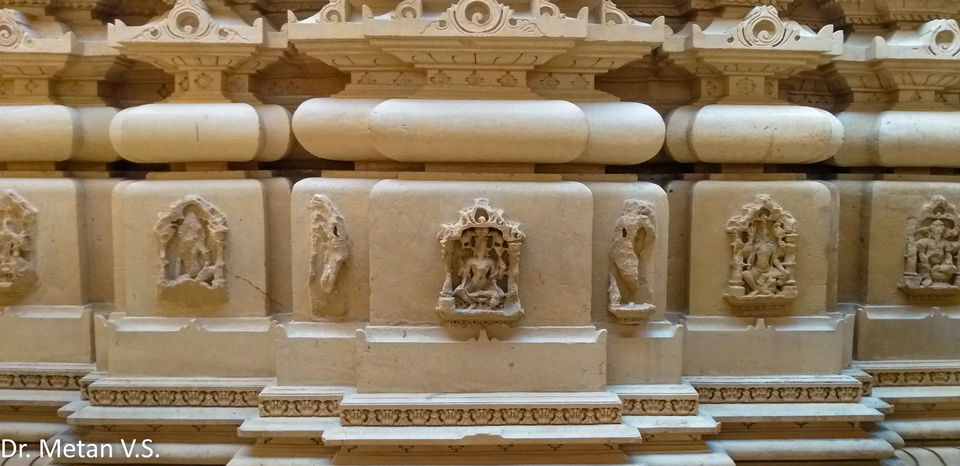 It was again ransacked by Muhammad Ghori in 1178 CE, leading to its abandonment and the establishment of the new fortified capital of Jaisalmer by Rawal Jaisal in 1156 CE.By visiting this temple,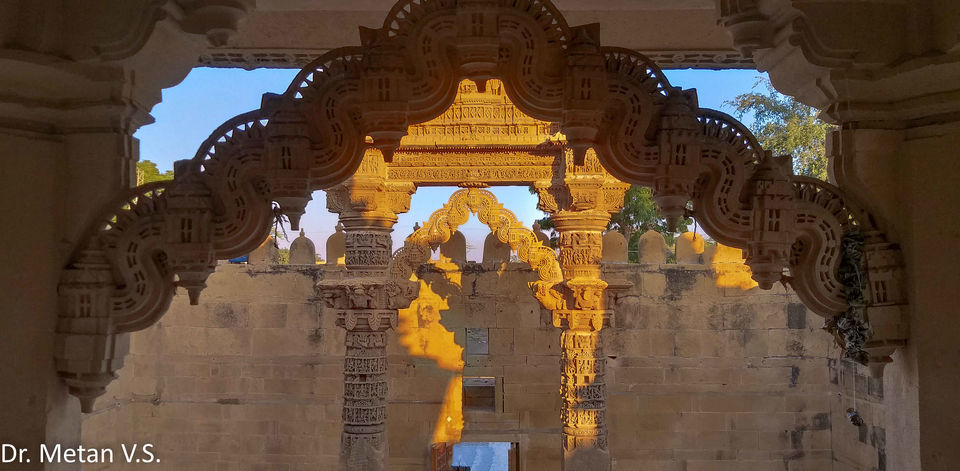 I can recollect a few things about our amazing Indian history and Jainism. Jainism is an ancient Indian religion. Followers of Jainism are called "Jains", a word derived from the Sanskrit word jina, meaning "victor".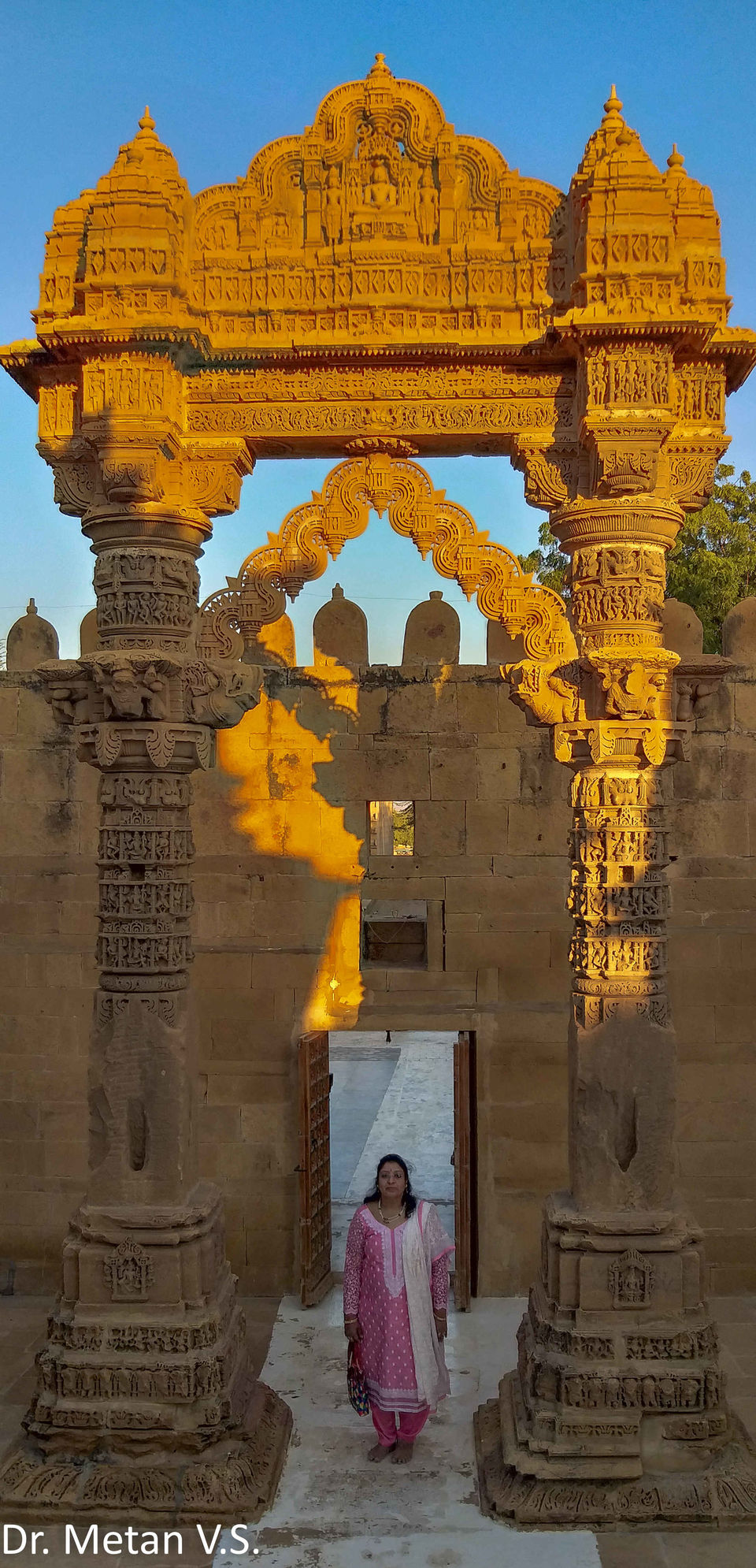 Jainism is trans theistic, and Jains trace their spiritual ideas and history through a succession of twenty-four leaders or tirthankaras. The main religious premises of Jainism are ahiṃsā (non-violence), anekāntavāda (many-sidedness), aparigraha (non-attachment) and asceticism. Devout Jains take five main vows: ahiṃsā (non-violence), satya (truth), asteya (not stealing), brahmacharya (sexual continence), and aparigraha (non-possessiveness).
These principles have affected Jain culture in many ways, such as leading to a predominantly vegetarian lifestyle. Parasparopagraho Jīvānām (the function of souls is to help one another) is its motto and the Ṇamōkāra mantra is its most common and basic prayer.
How to reach here:
Lodurva Jain Temple is located in a small village on the outskirts of Jaisalmer (about 20 kilometres). You can easily take a cab and come here, though am not sure if there is public transportation which can take you there.
I strongly recommend to visit this place during your Jaisalmer tour, Rajasthan, India.
Dr. Vyankatesh Metan
Orthopedic surgeon
Traveler
Writer
Connect me:
E mail: metanvs@gmail.com
Mobile: +91 9370080090
Face book: Vyankatesh S Metan
Instagram: drmetanphtography and/or drvyankateshmetan
Blogger: drvyankateshmetan
Twitter: Dr. Vyankatesh Metan
YouTube: Vision You Tube Channel