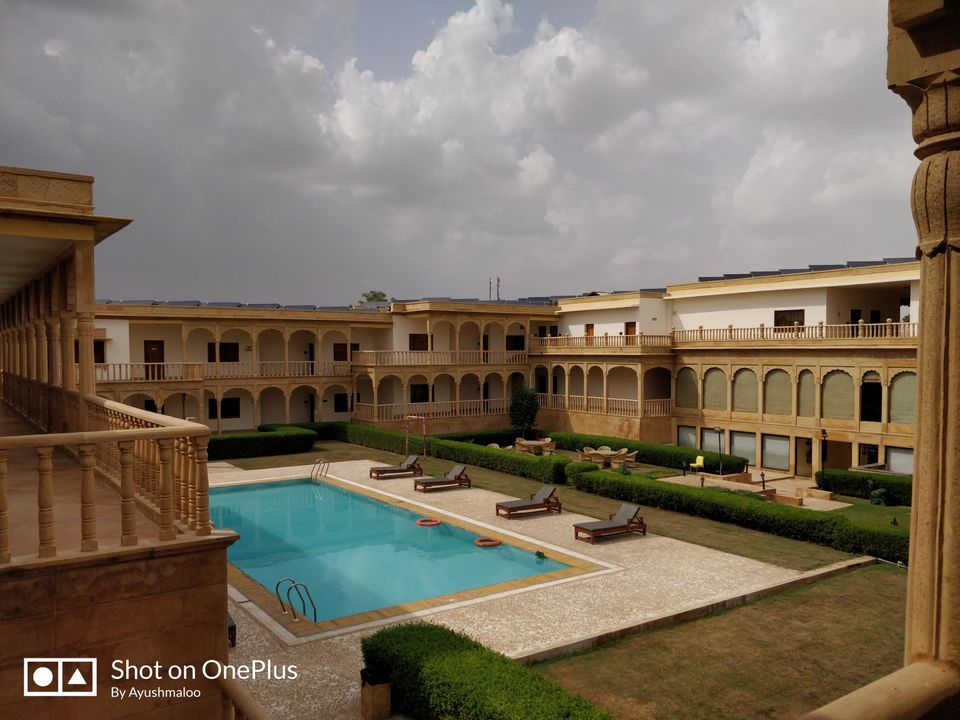 Some glimpse of the Trip.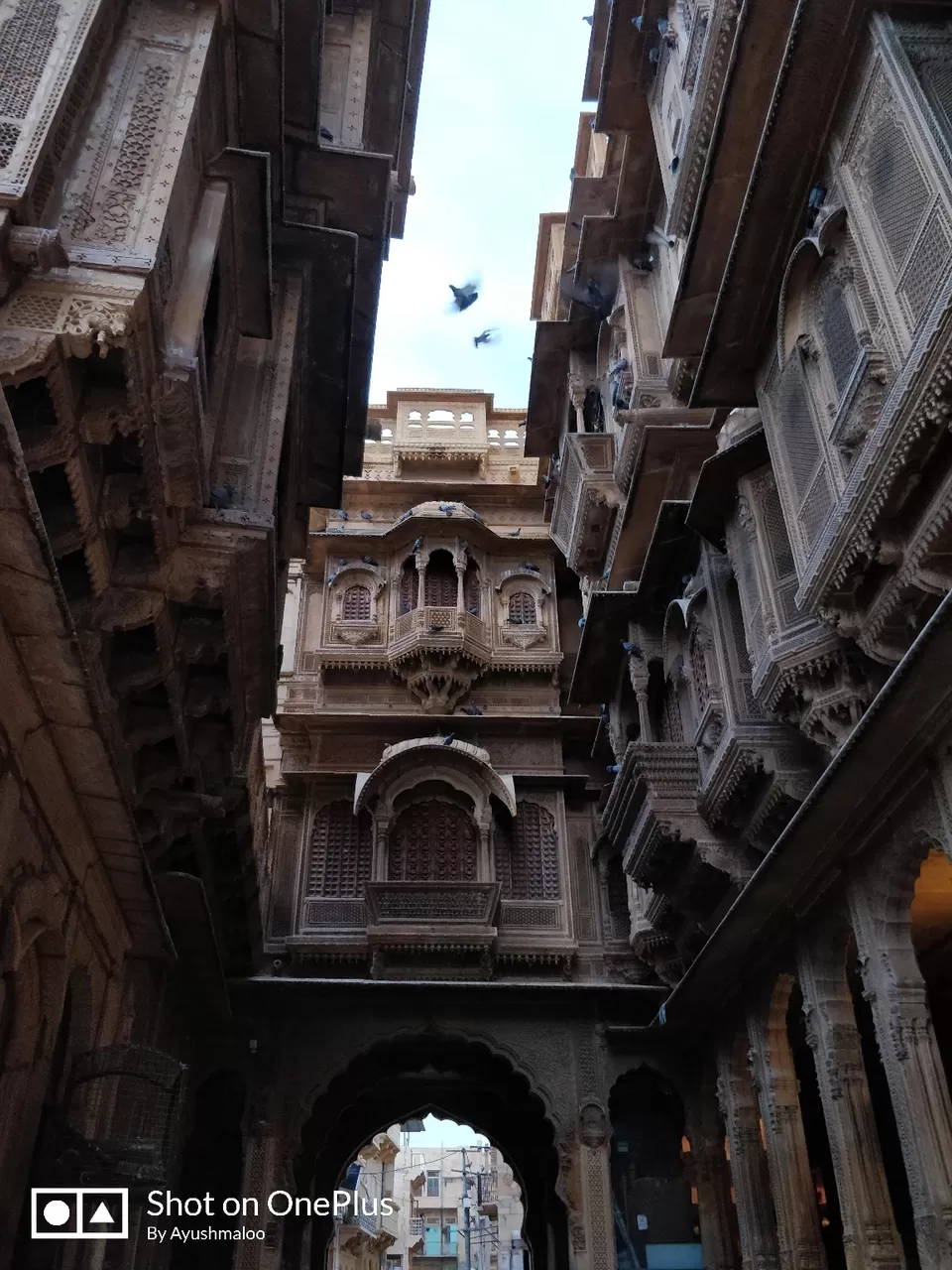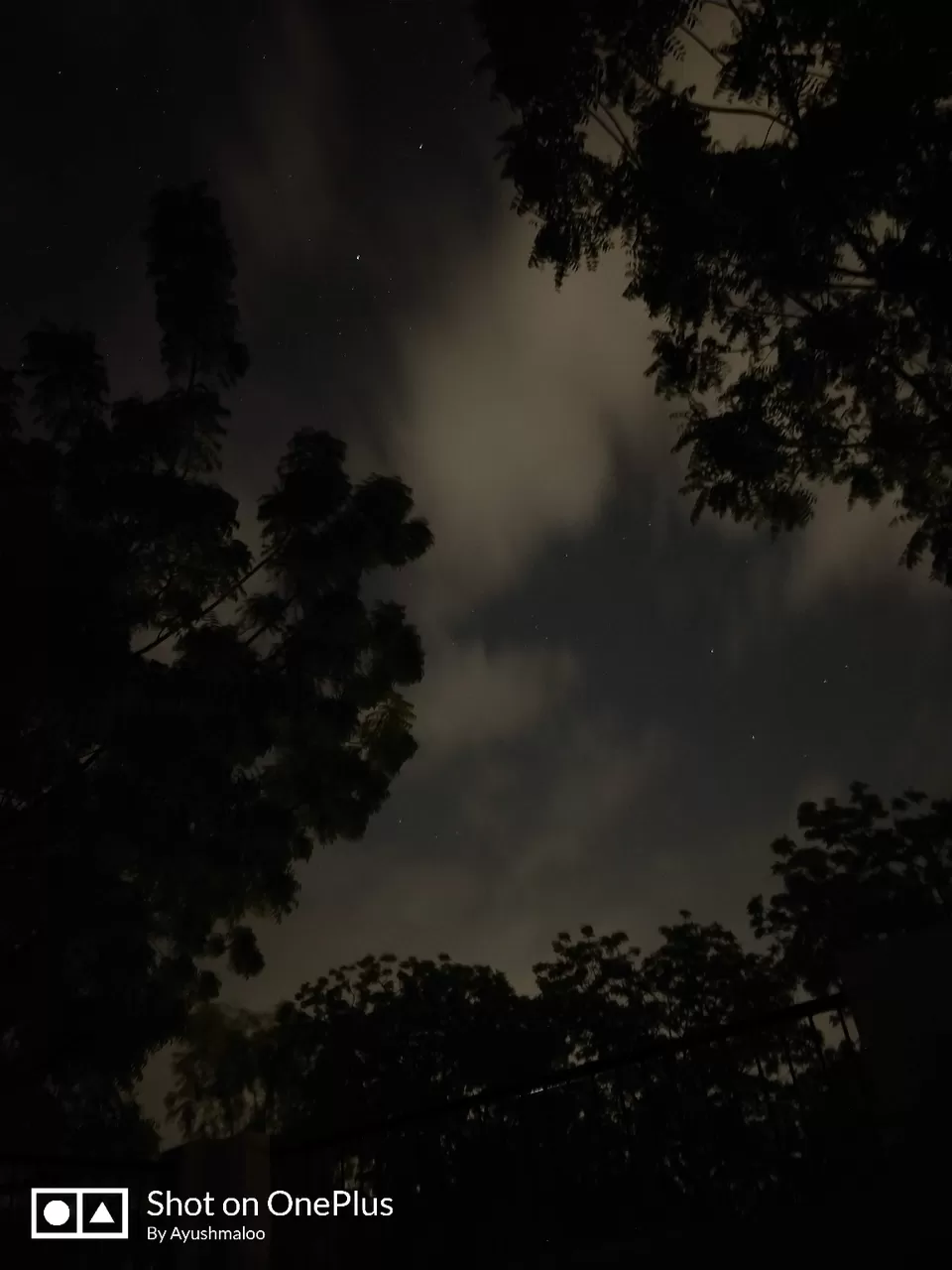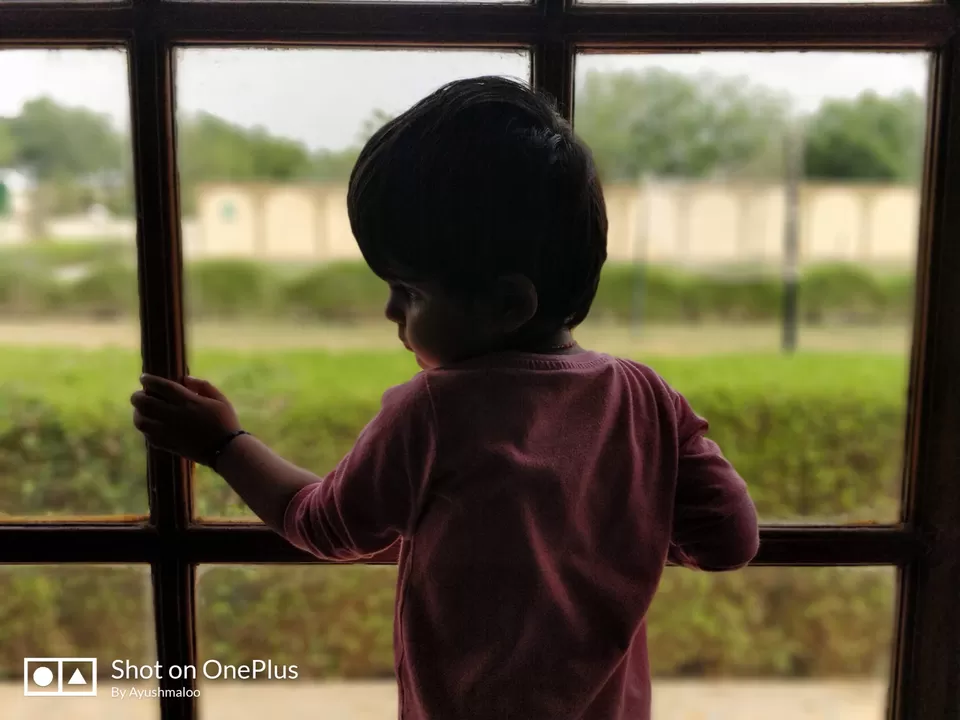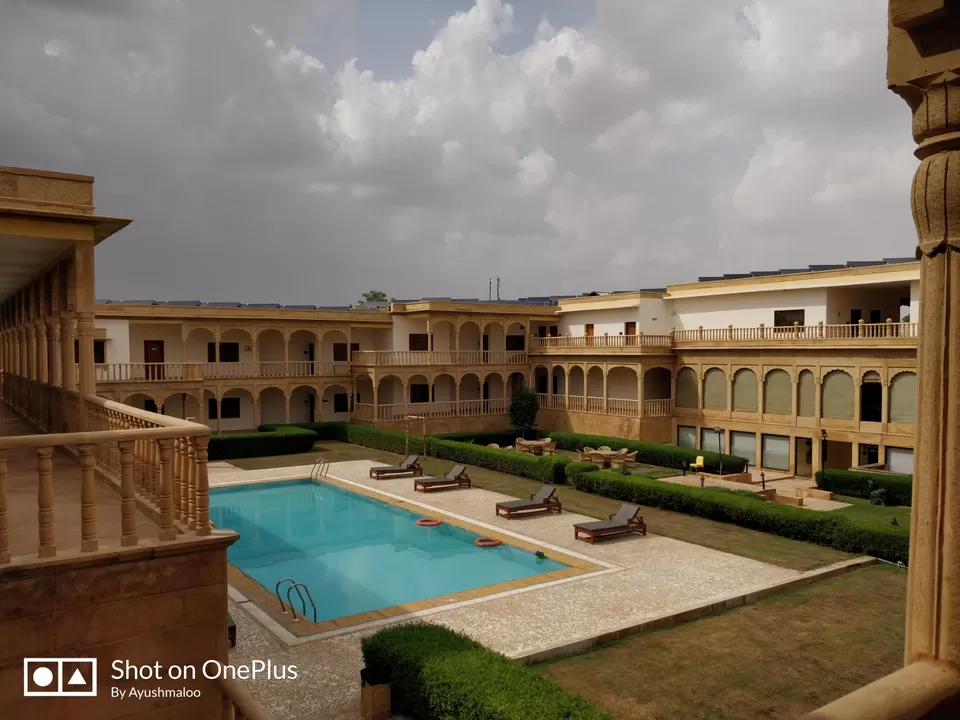 THODHA GYAN.
At the western fringe of India, Jaisalmer offers facts about the courageous rulers and citizens of the bygone era, tales of unequalled valor, unique in its beauty and undaunted spirit to keep us alive and kicking. Jaisalmer is named after Maharawal Jaisal Singh, a Rajput king who founded the city in 1156 AD. "Jaisalmer" means "the Hill Fort of Jaisal". Jaisalmer is also called as golden city of India which was located deep inside of Thar Desert and one of the top tourists destination of India. The best time to visit this place is from October to February. I recommend that you visit Jaisalmer for at least 4 days to explore its rich heritage and culture including its famous Rajasthani cuisine. (Sources: Google Baba ki Jai)
Distance From Major Cities:
Delhi: 800 Kms (approx. depend on where u live in Delhi)
Jaipur: 585 Kms
Jodhpur: 294 kms
Udaipur: 522 kms
DAY 1- Journey Begins now
We leave (Noida) home early in morning and its 15 hrs journey non-stop and heavy rainfall is also in some part of Rajsthan. So on the we stop for morning lunch in Hotel Highway King this is the best hotel with very good infrastructure and huge open place for kids playing area.
And we leave from here also and now our next stoppage is Ladnun which is Famous for JAIN VISHWA BHARTI UNIVERSITY it is very big peace and it is also famous for meditation. We reach here at 6.00pm at that heavy rainfall is going on so we book rooms and stay here for night. Here we have dinner @50thali fully home made feels. I here captures some pictures in night.. Clear sky and stars nothing else.
Finally we reach Jaisalmer at Club Mahindra Resort. Take our room and weather is so rainy Non-stop. In club Mahindra we hire a local Guides for tour and book SandDunes rides, camel rides and local cultural dances and program for the next day its cost around for RS 5000 for 3 people. Just watch the club mahindra tour and fee receipt for the programs. one tips if u order food in Club mahindra only order one plate of any dish is enough for 3 person, only add Breads more.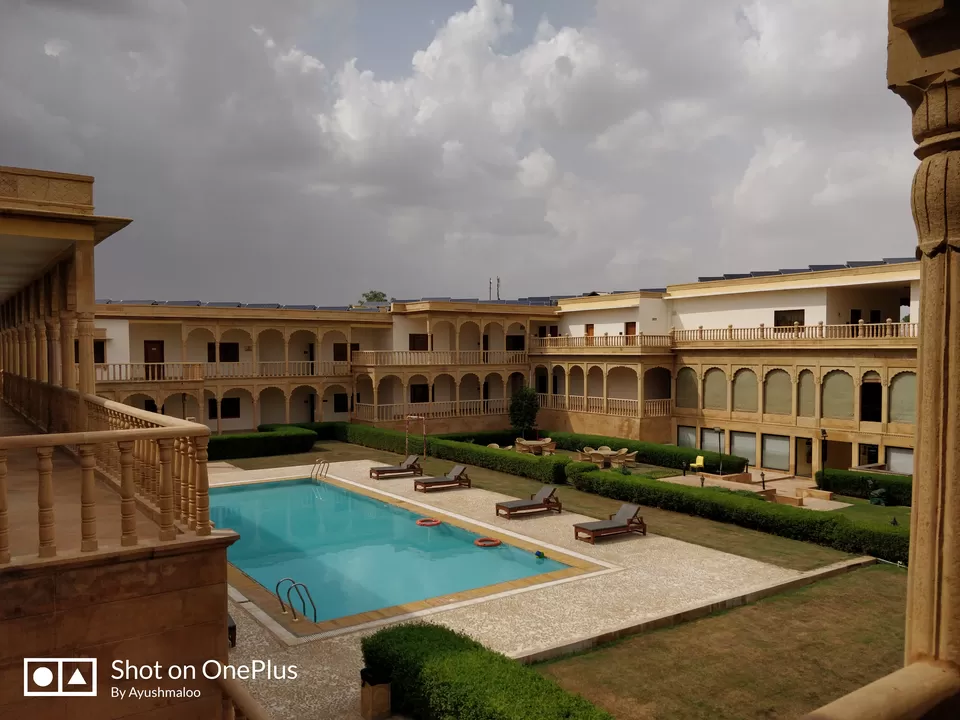 Today we also go our 1st site tour to GADI SAGAR LAKE. Tip never go there in rainy seasons u won't get views just like sunset and sunrise time here u can capture great picture.
Gadisar Lake is an artificial water tank made by Maharwal Jaisal in 1156 A.D. This lake was basically created for drinking and daily use because there is scarcity of the water in the area. Lake was used as drinking water source till 1965.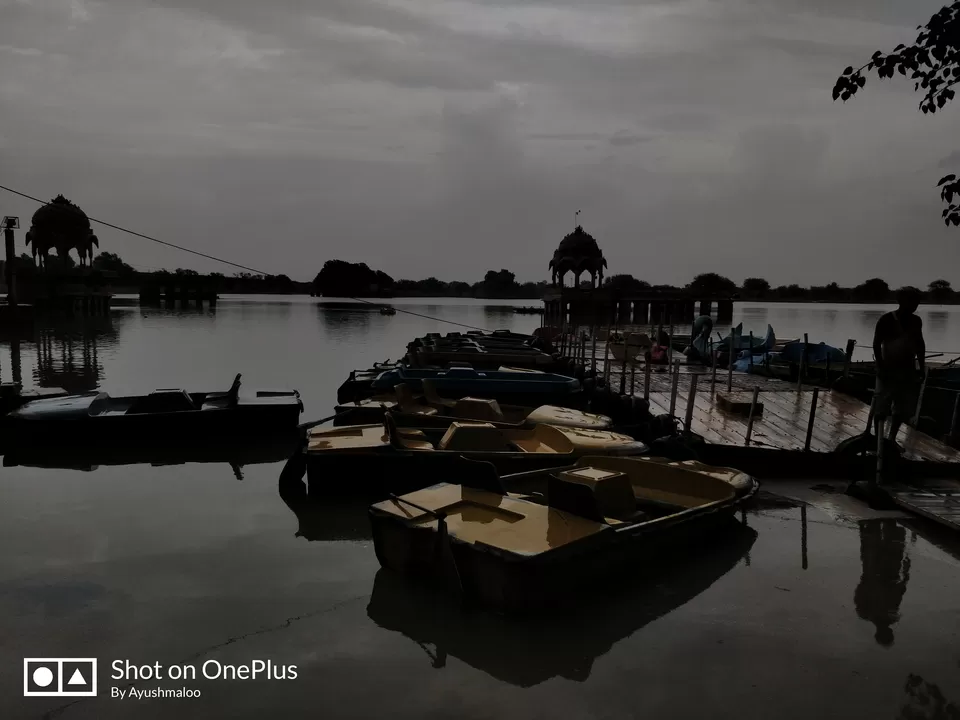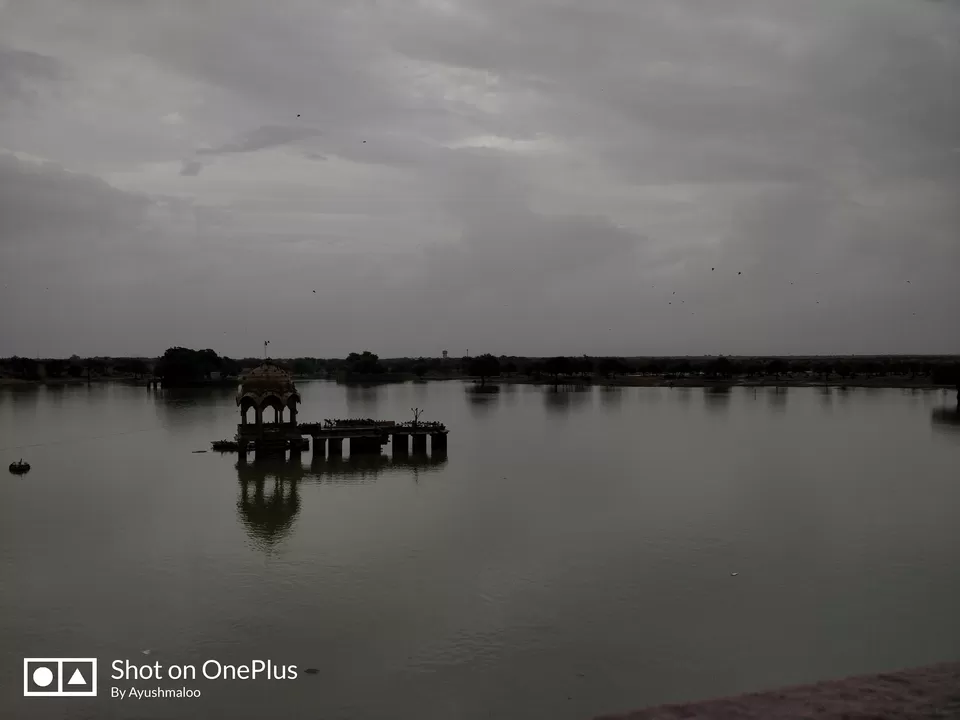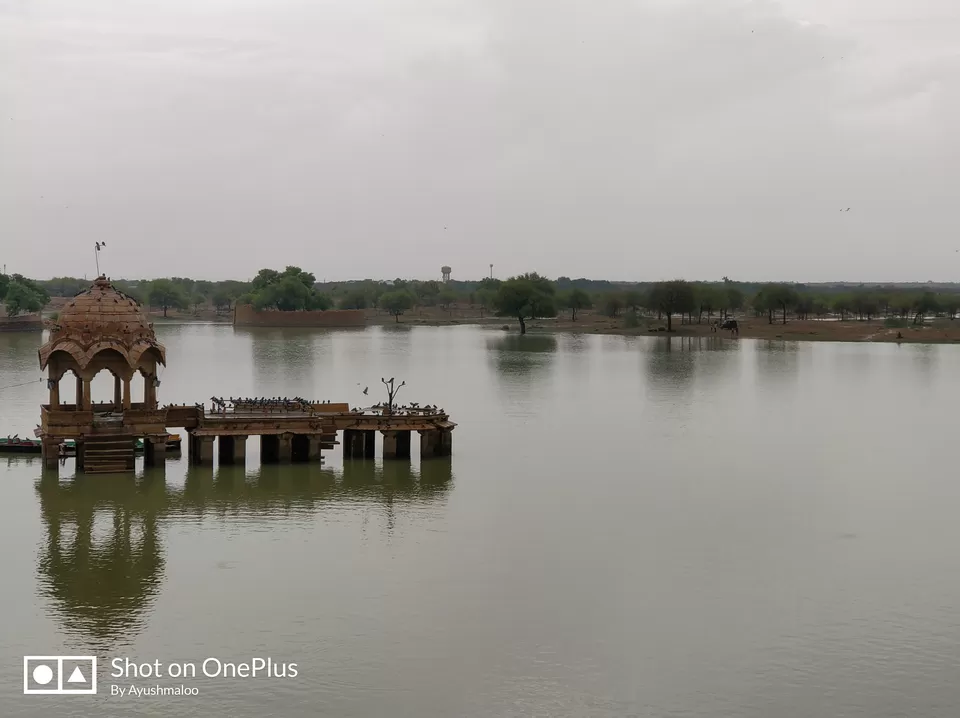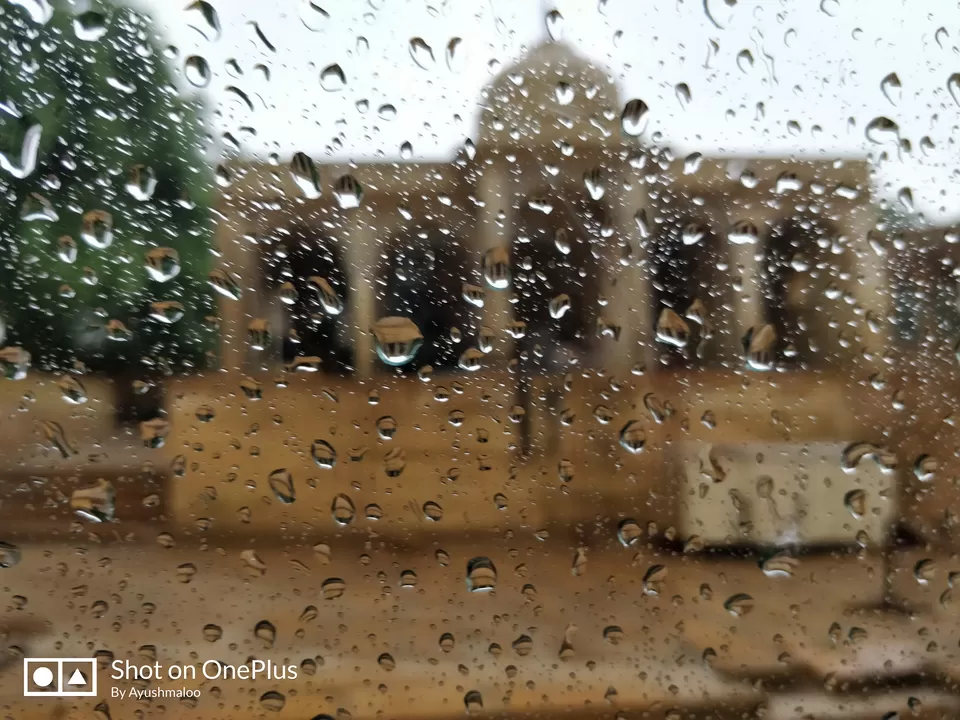 Patwon Ki Haveliyan
Patwaon Ki Haveli which is an interesting piece of Architecture and is the most important among the havelis in Jaisalmer. In Jaisalmer, Patwas were very rich traders along the old silk route. They built the Patwon Ki Haveli which took over 60 years to complete. This Haveli was started by Guman Chand Patwa, a wealthy banker in 1805. He ordered the construction of separate Havelis for each of his 5 sons. Presently one Haveli was owned by a businessman, one under Archaeological Survey Of India and other three are still owned by his sons. Built in yellow sandstone, Patwon Ki Haveli, has exclusive intricate carving in the Jharokhas (balconies), windows, corridors and archways.
some inside images of haveli.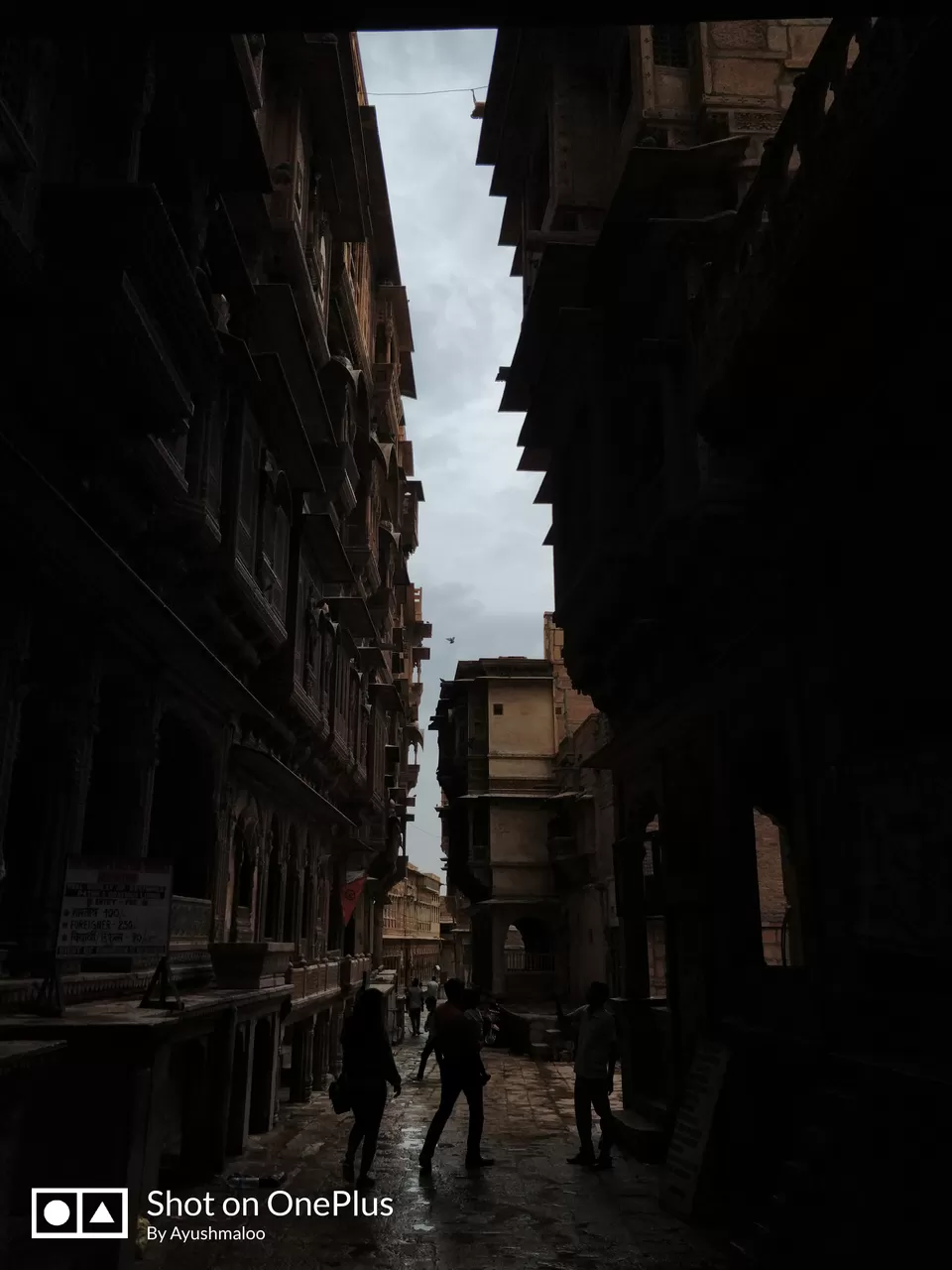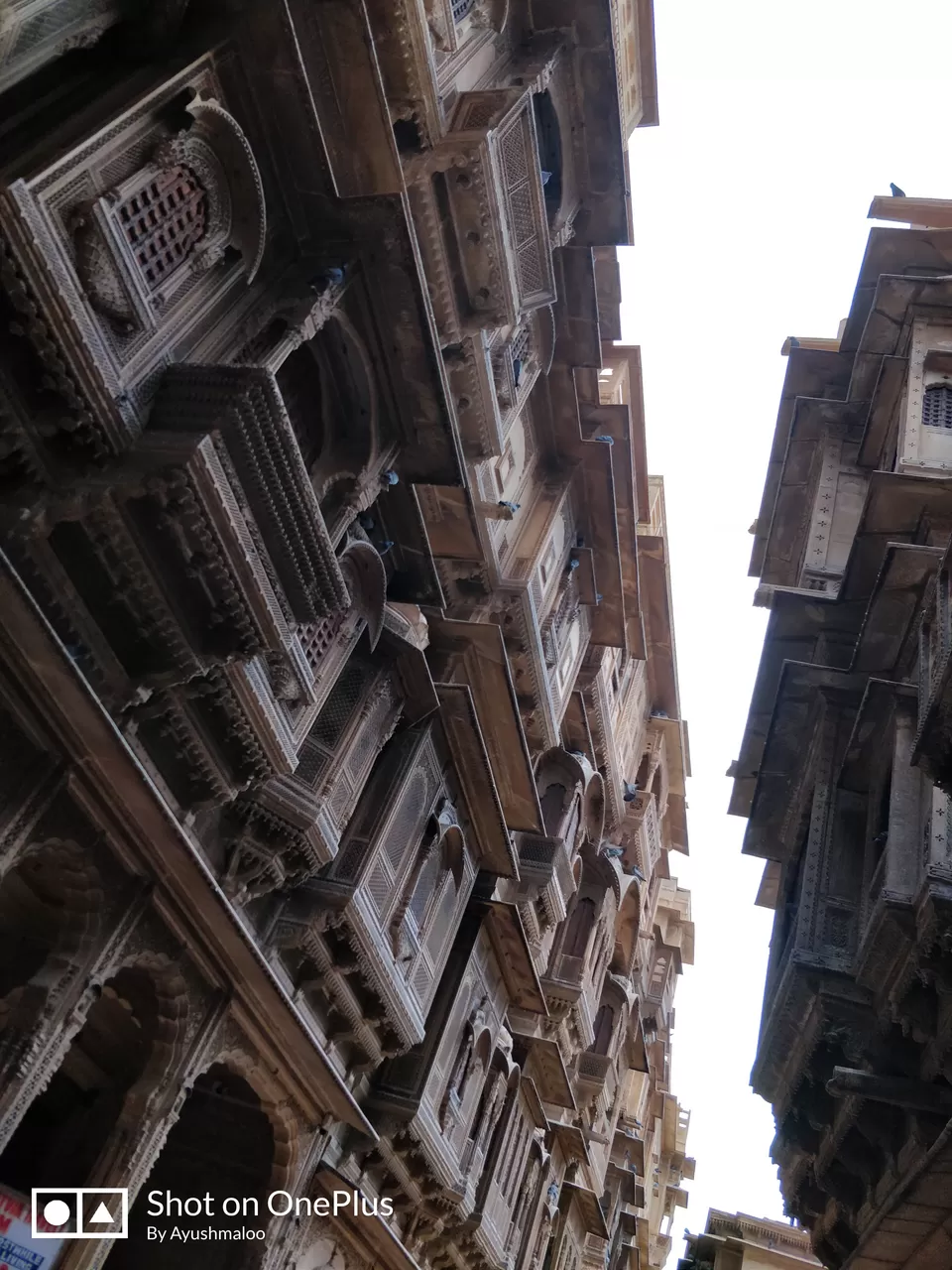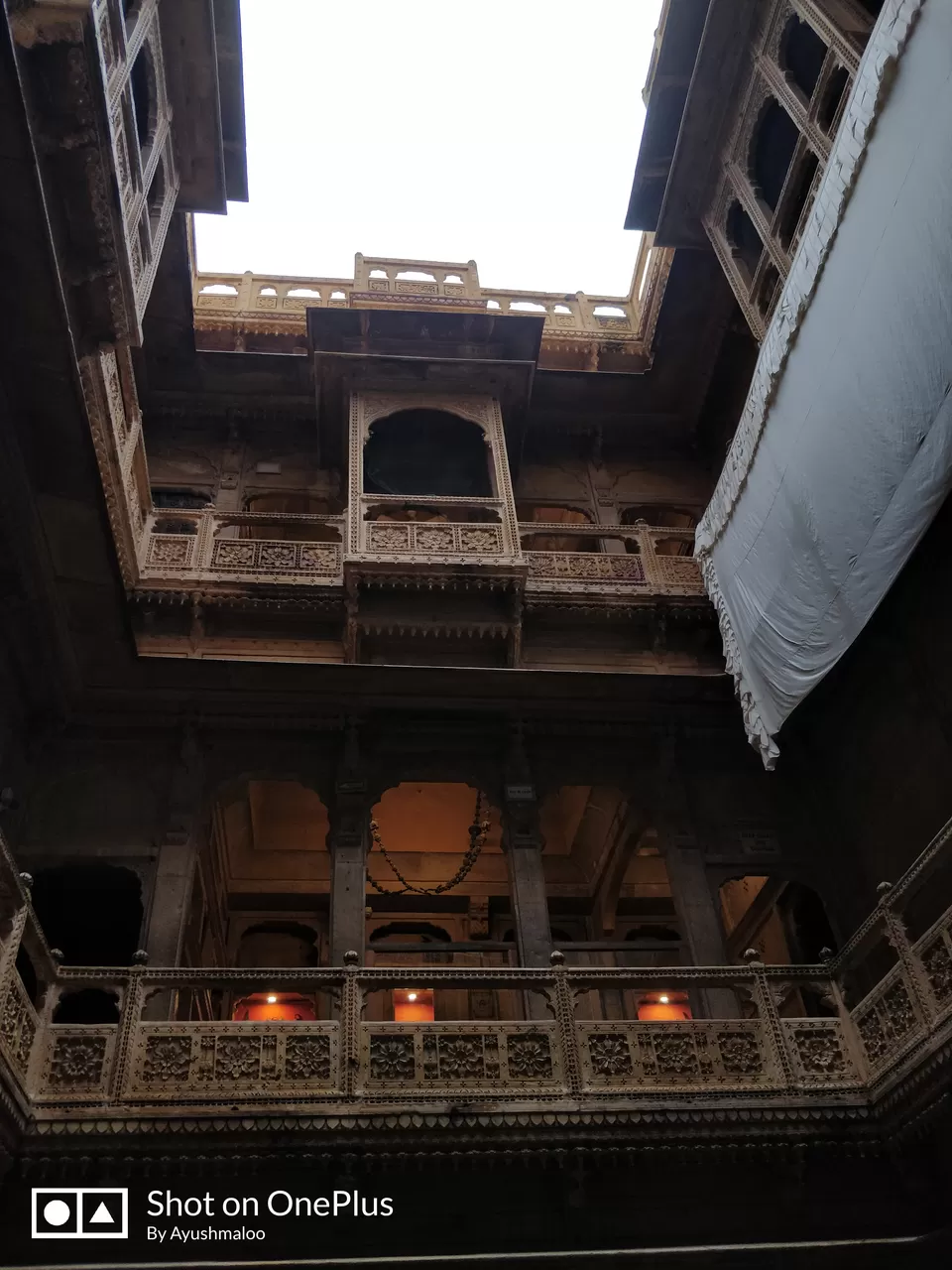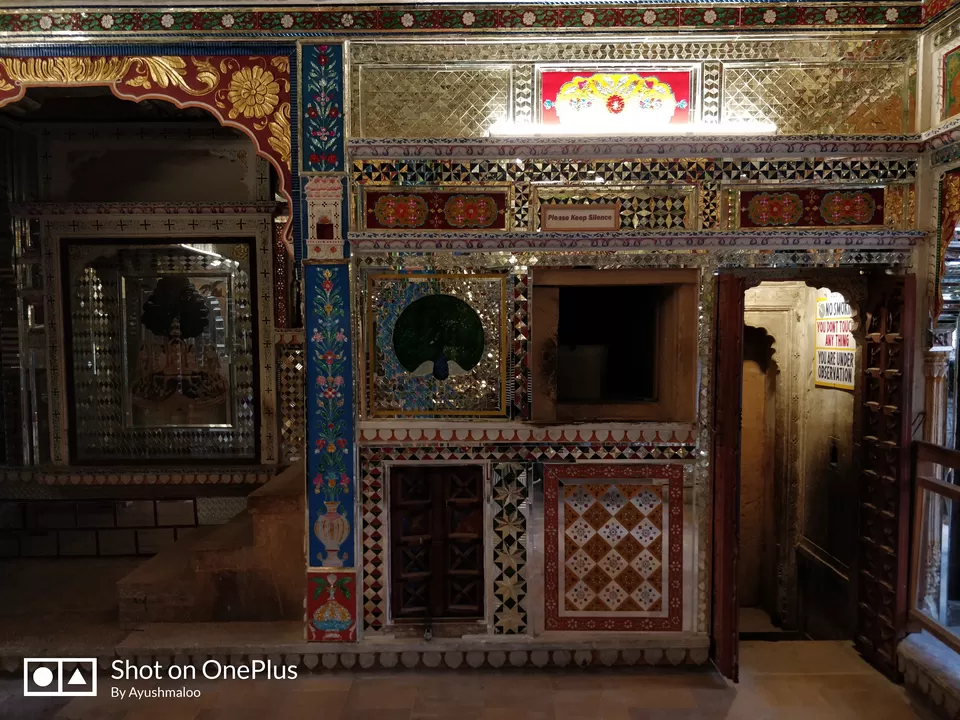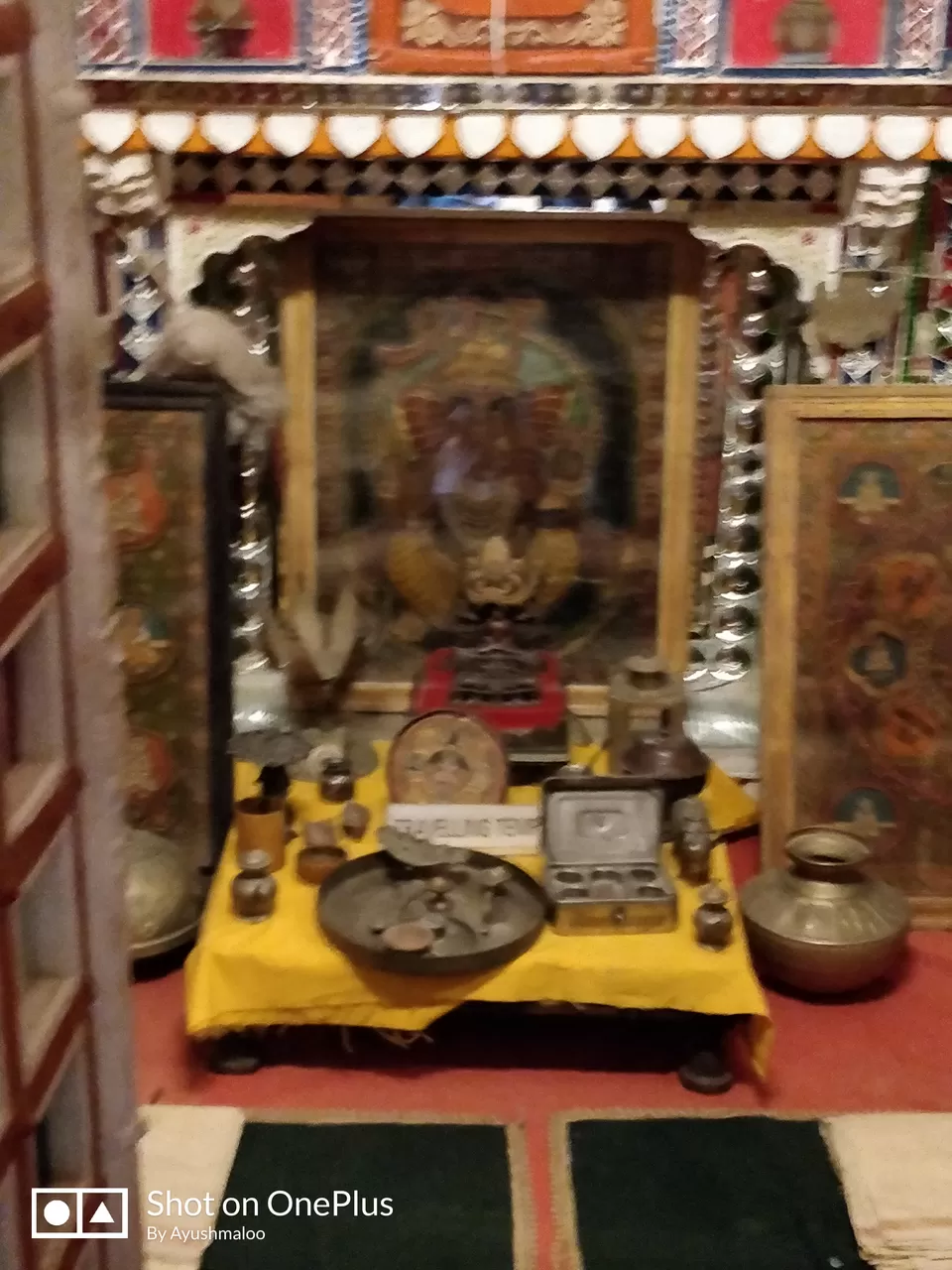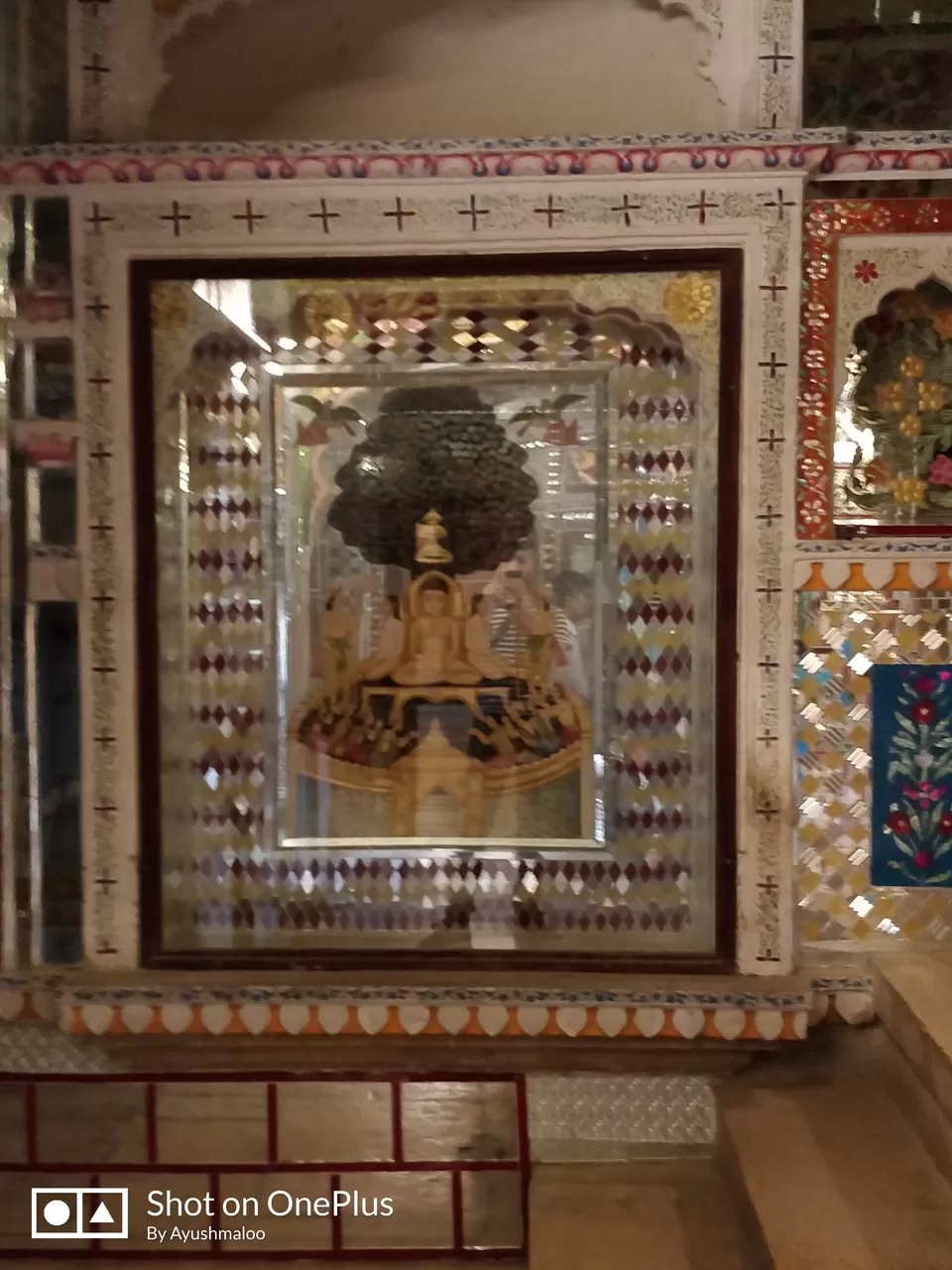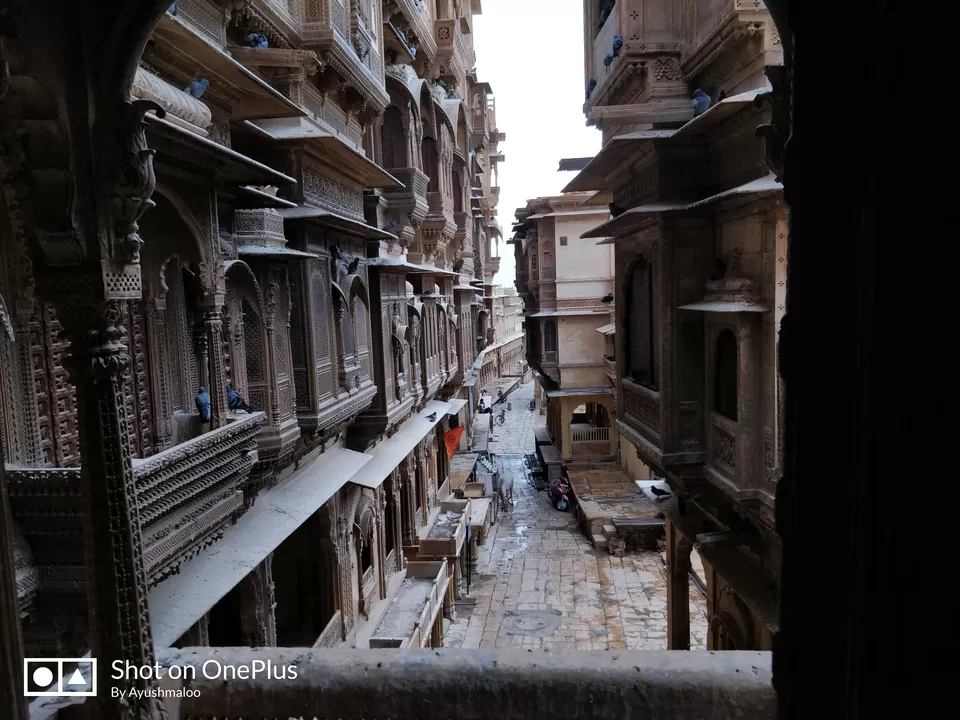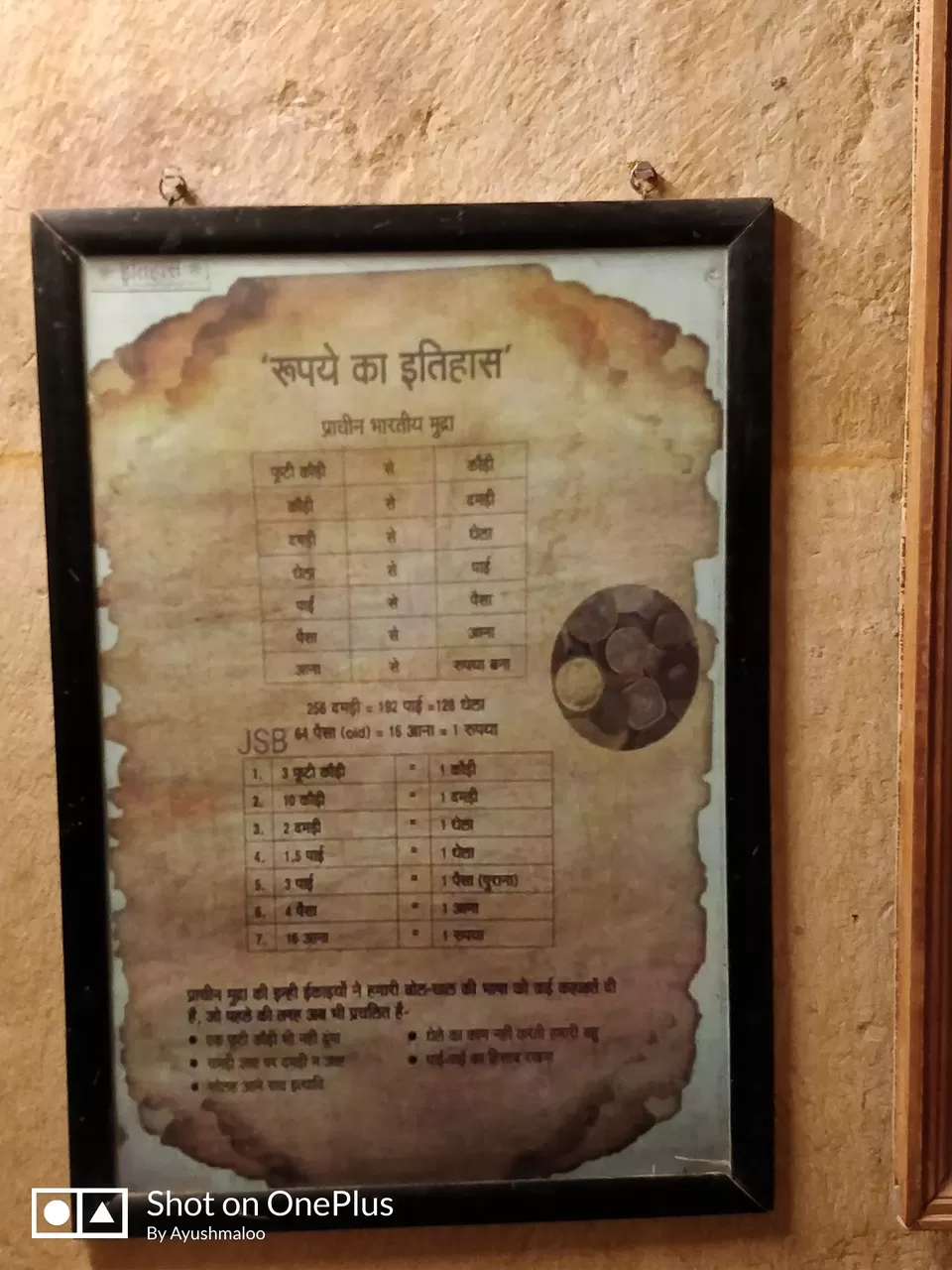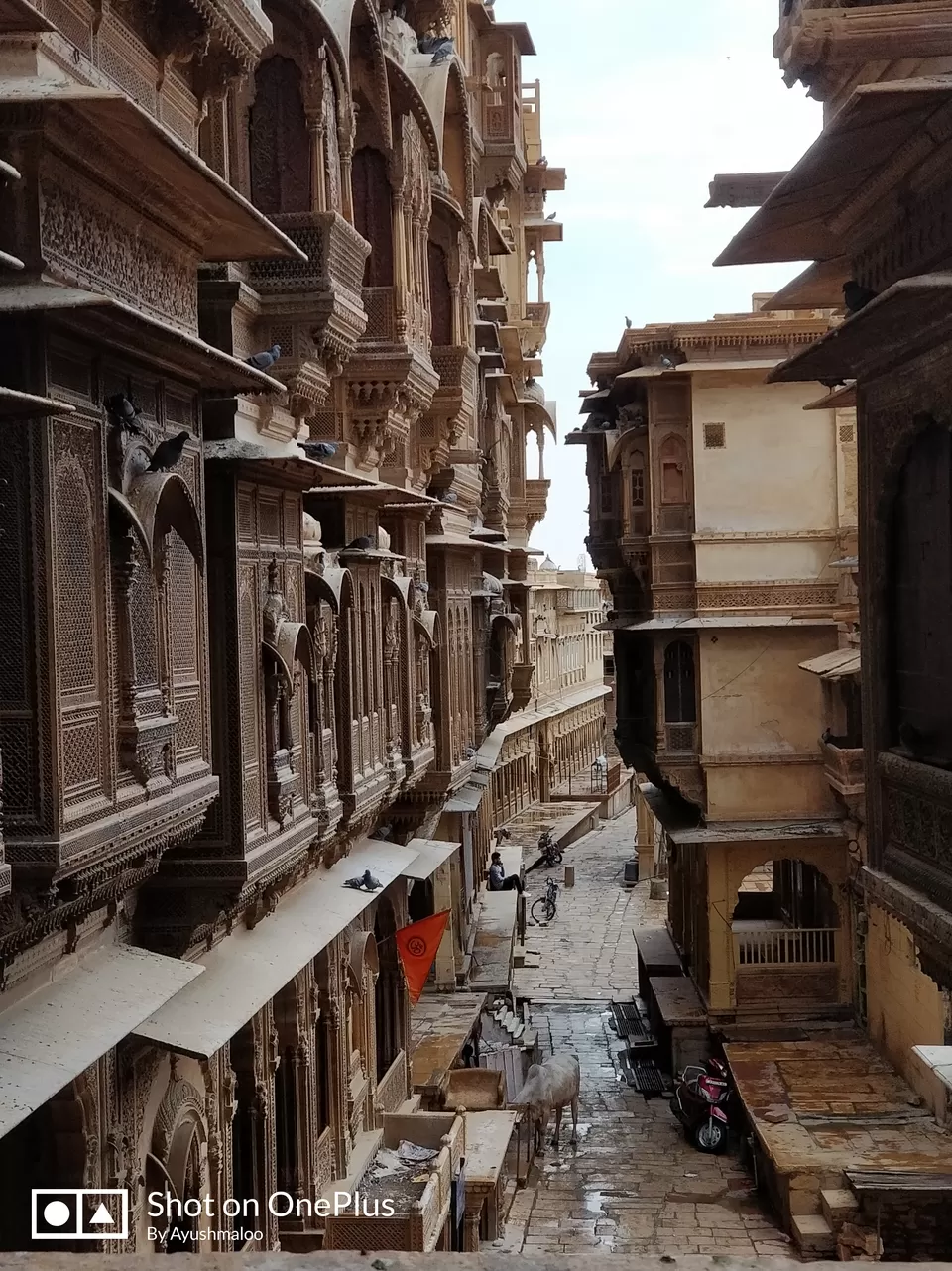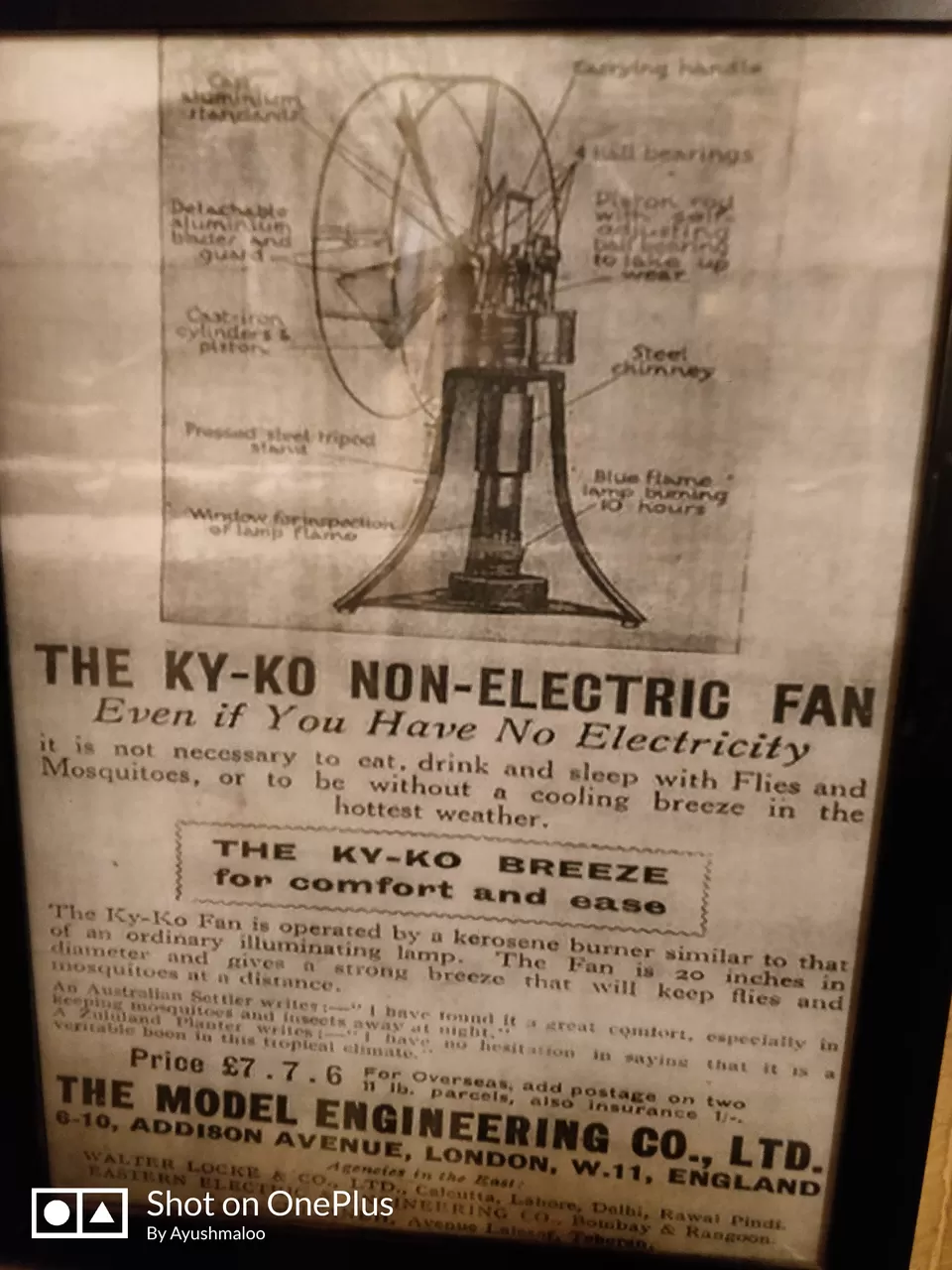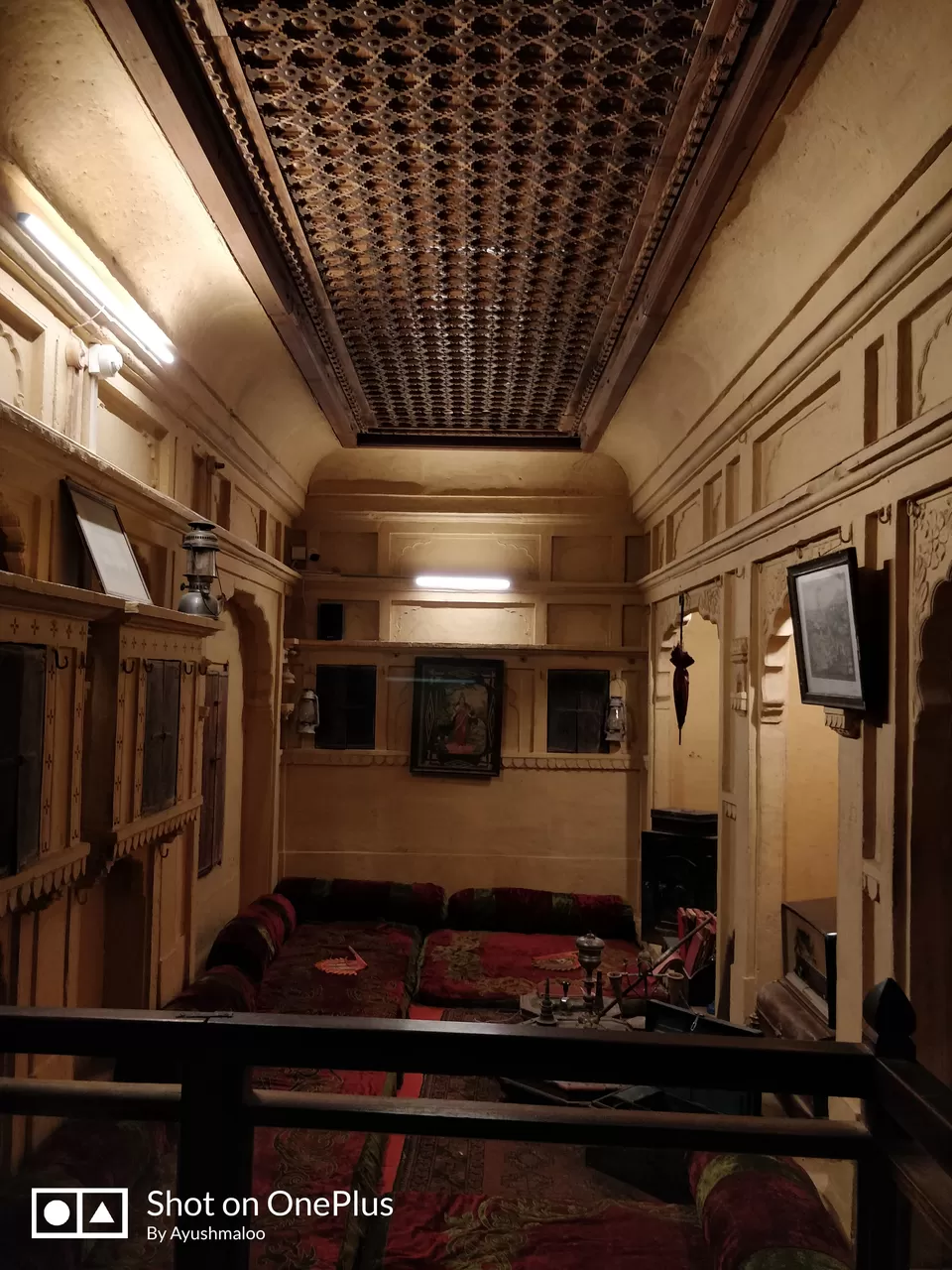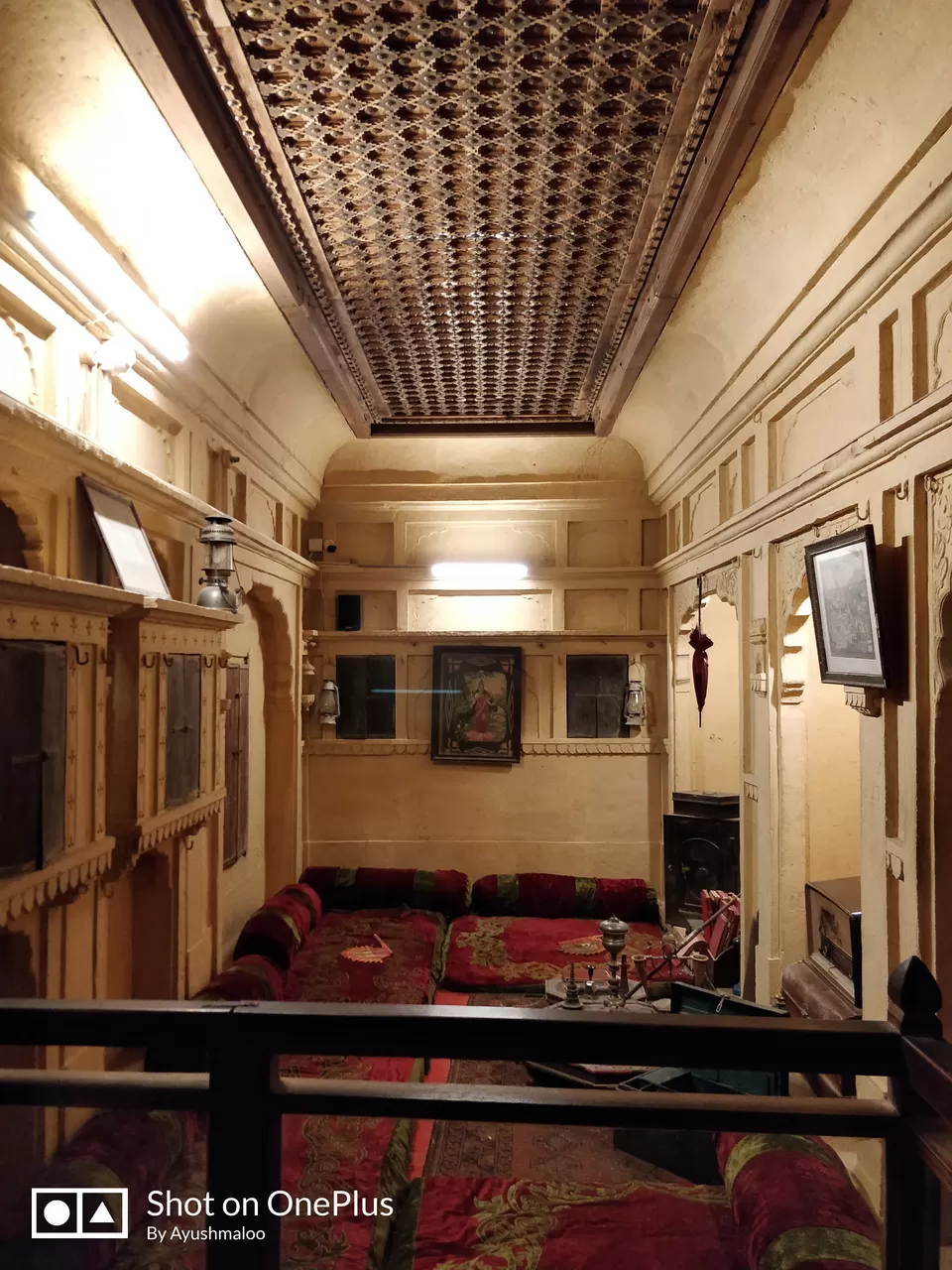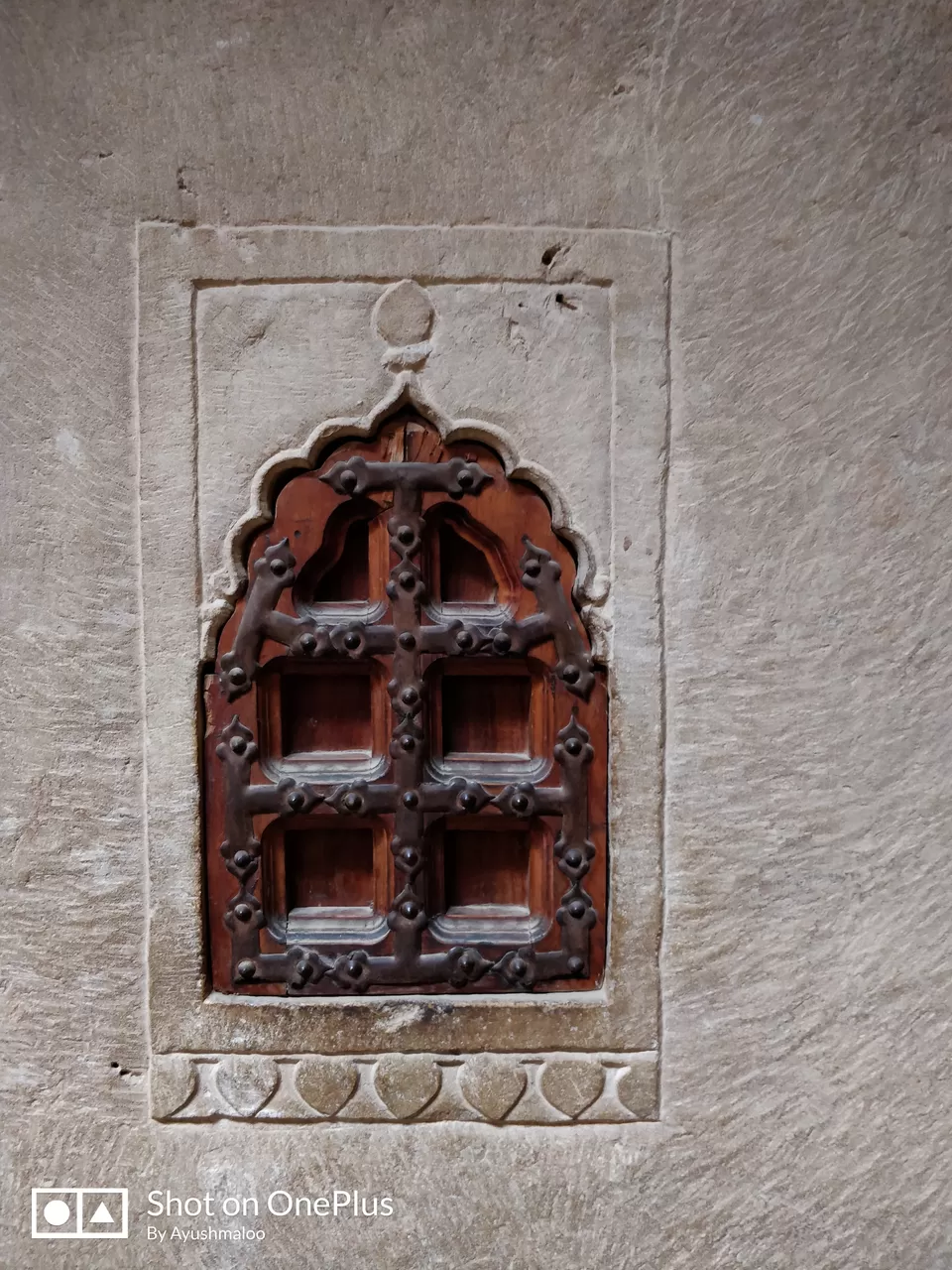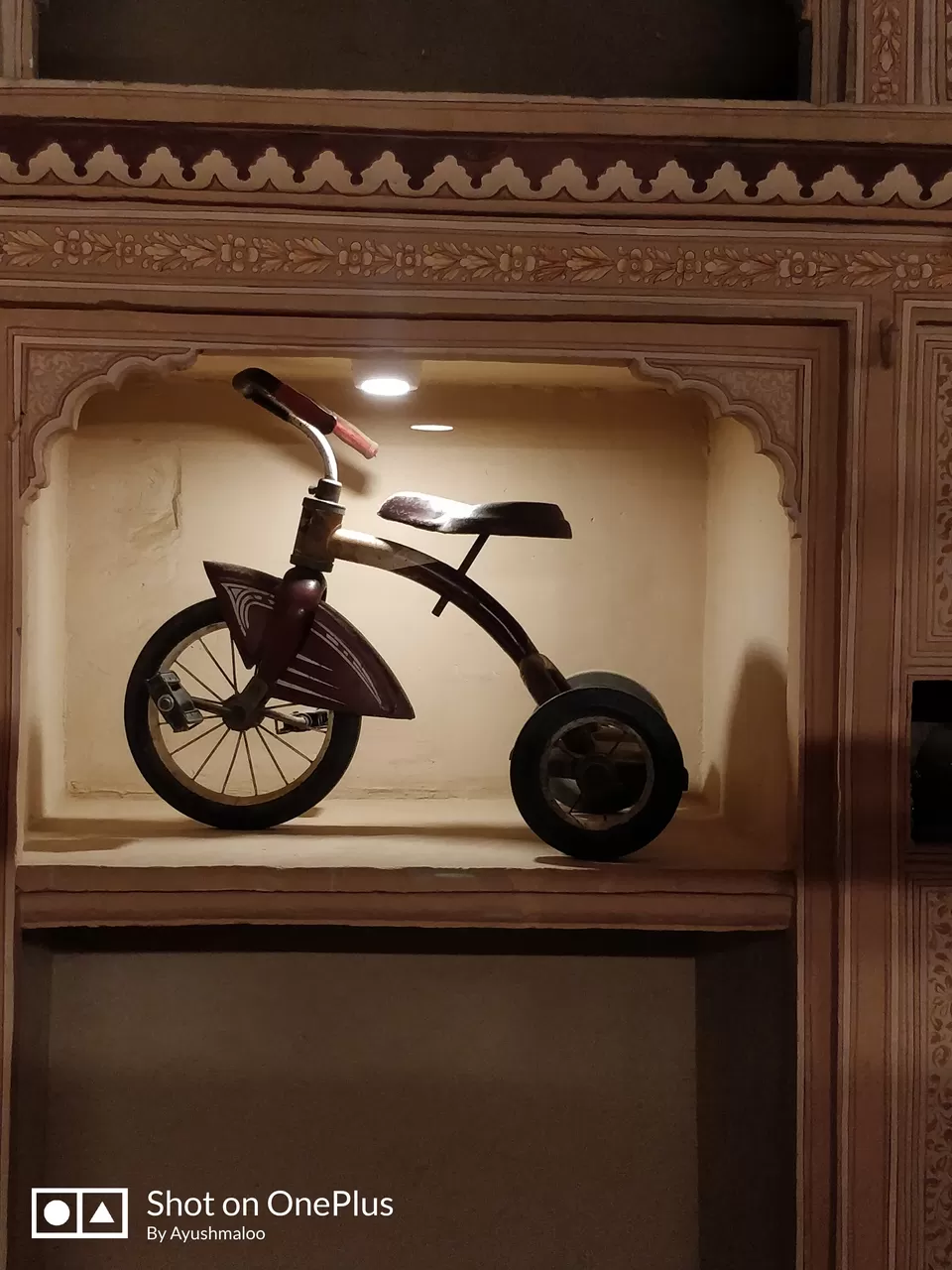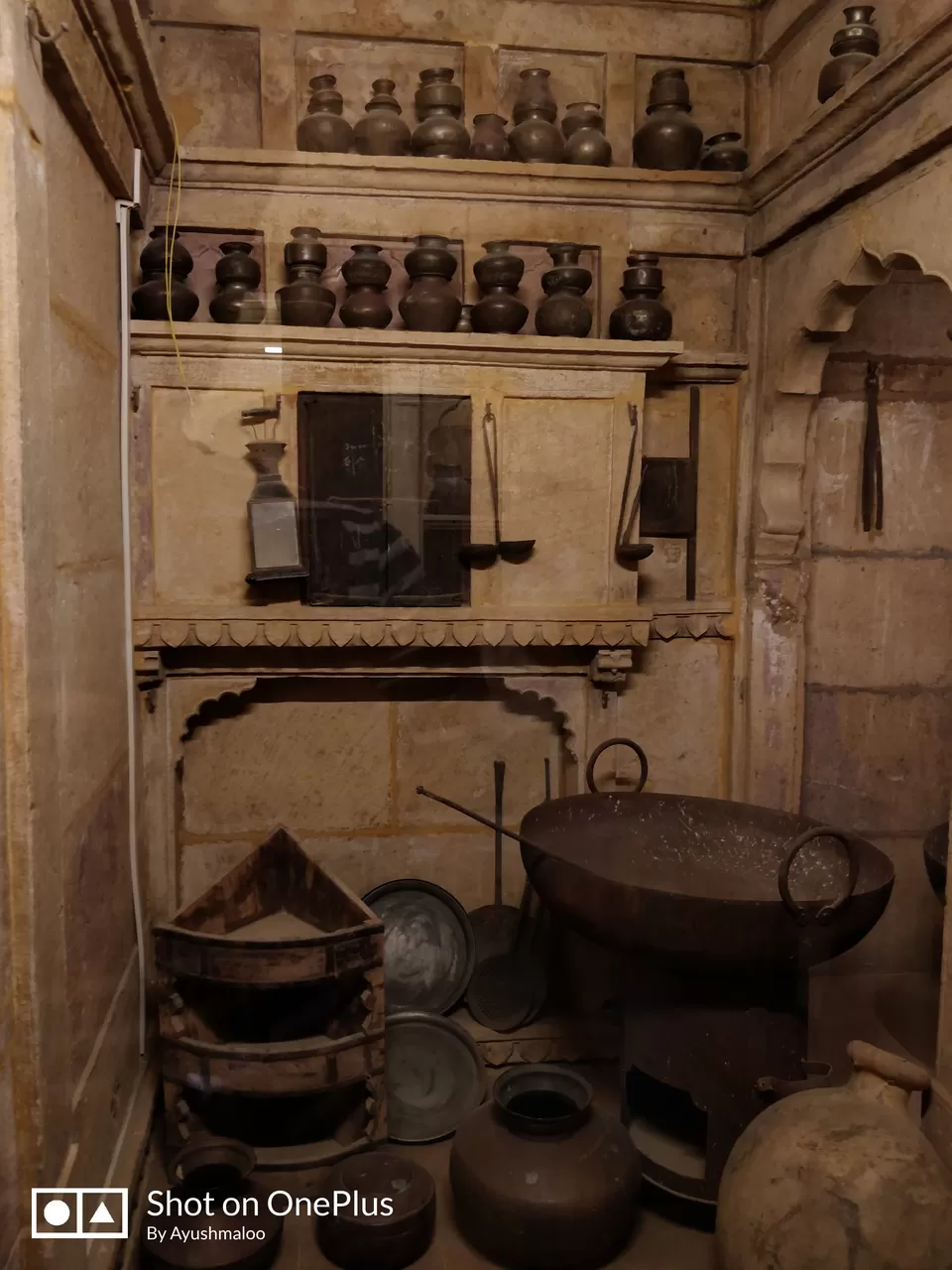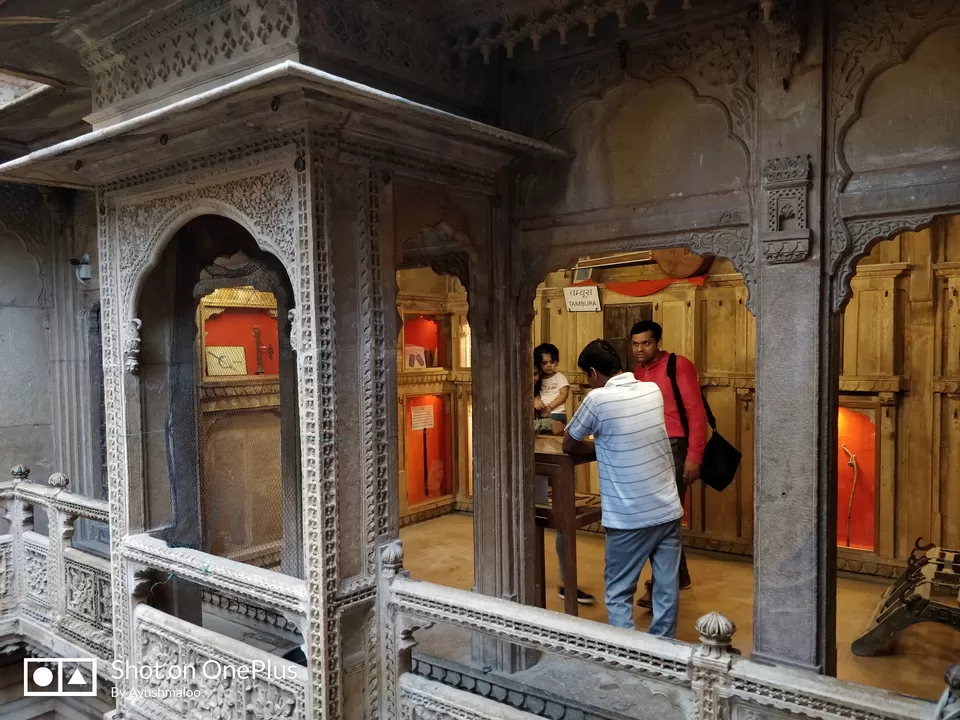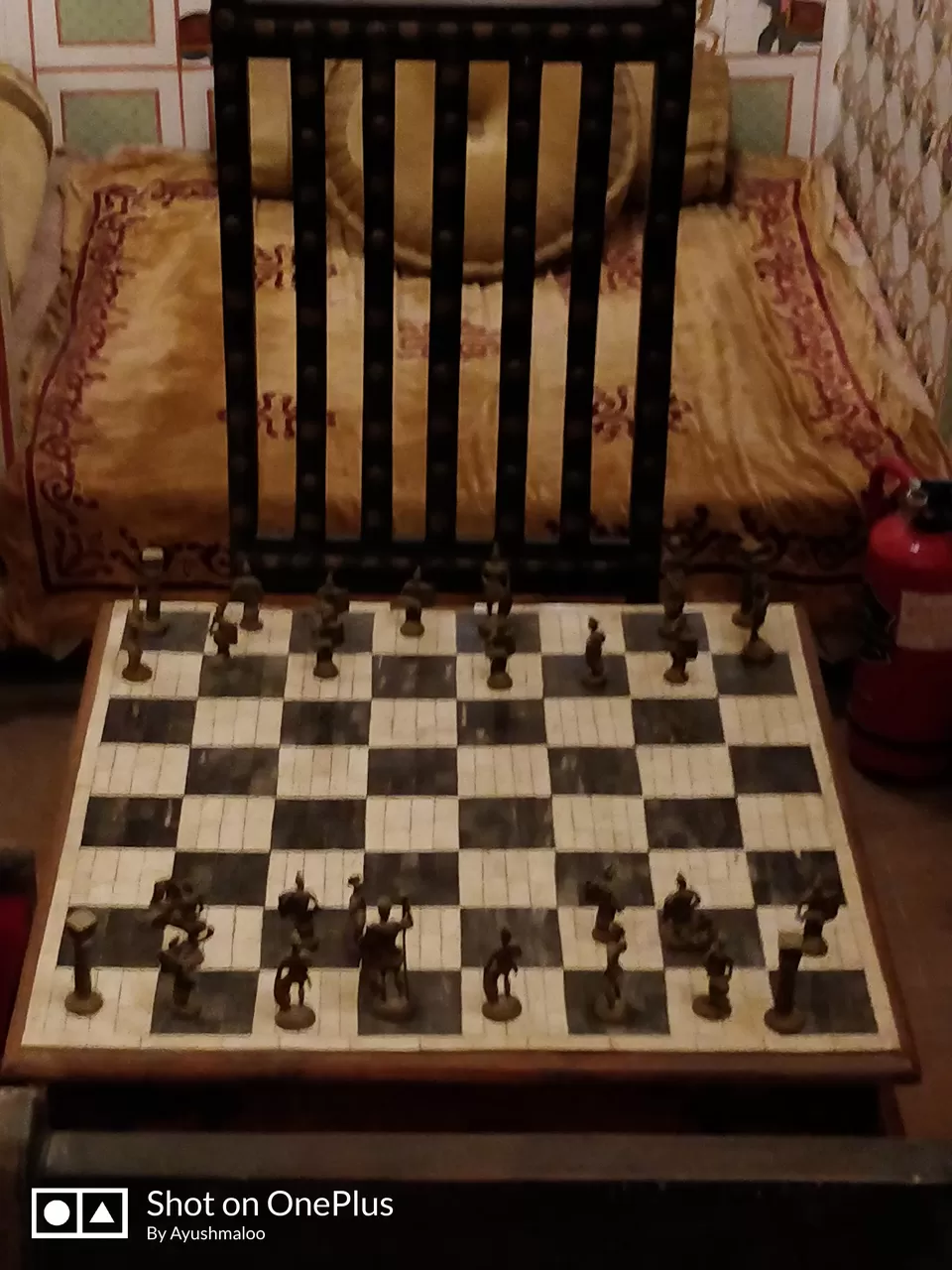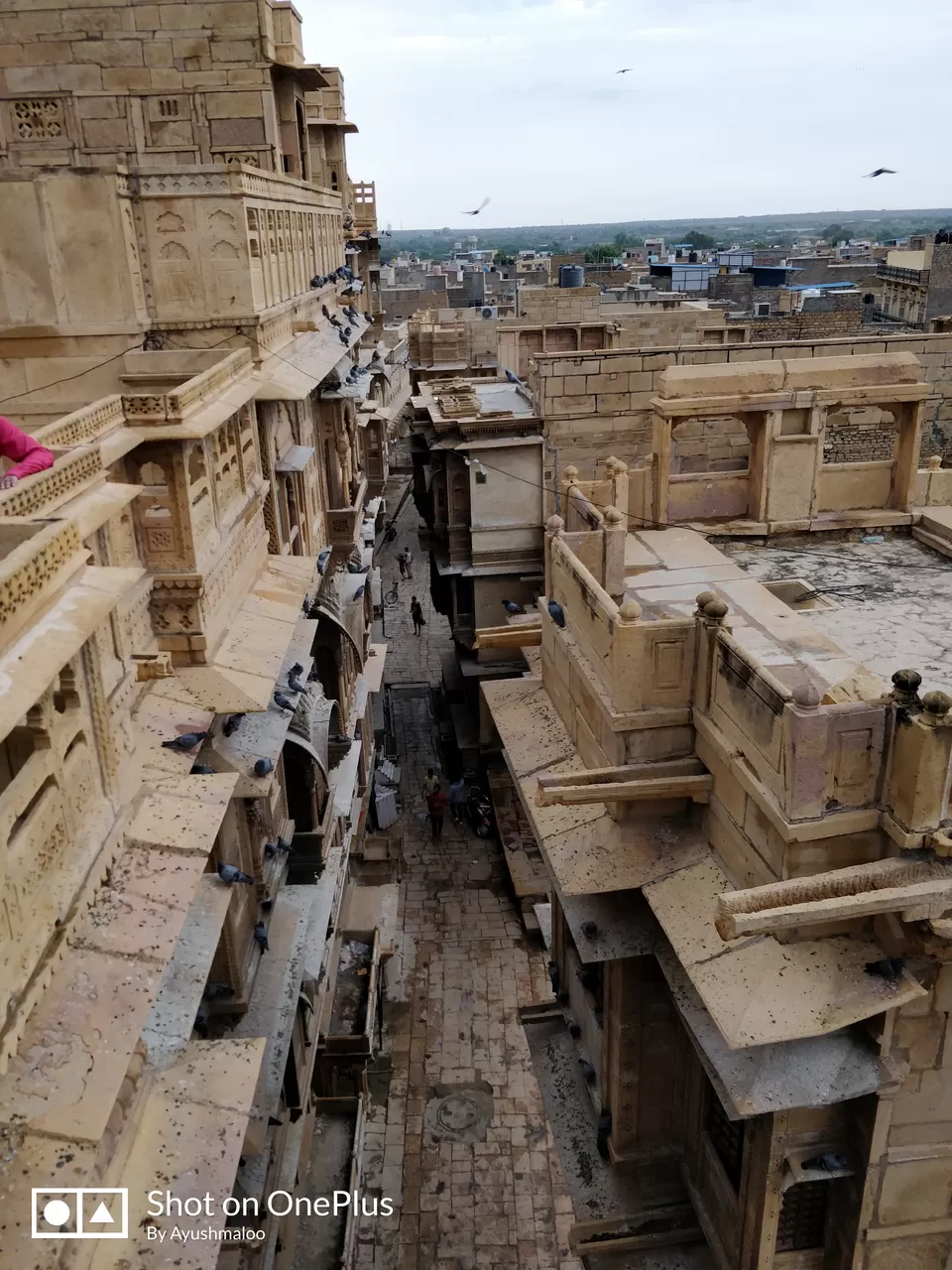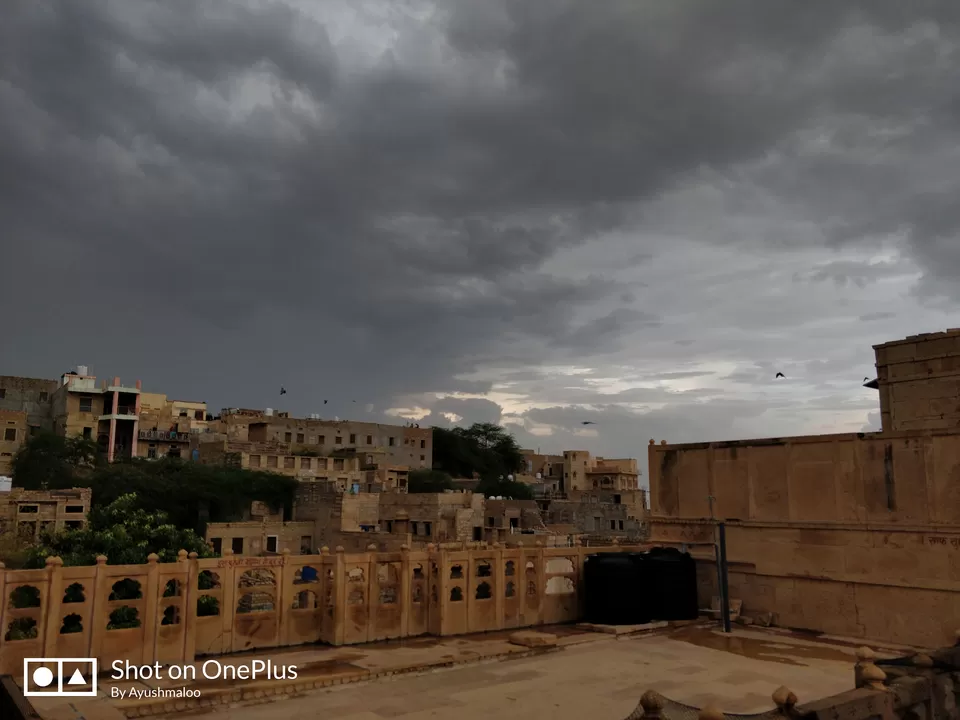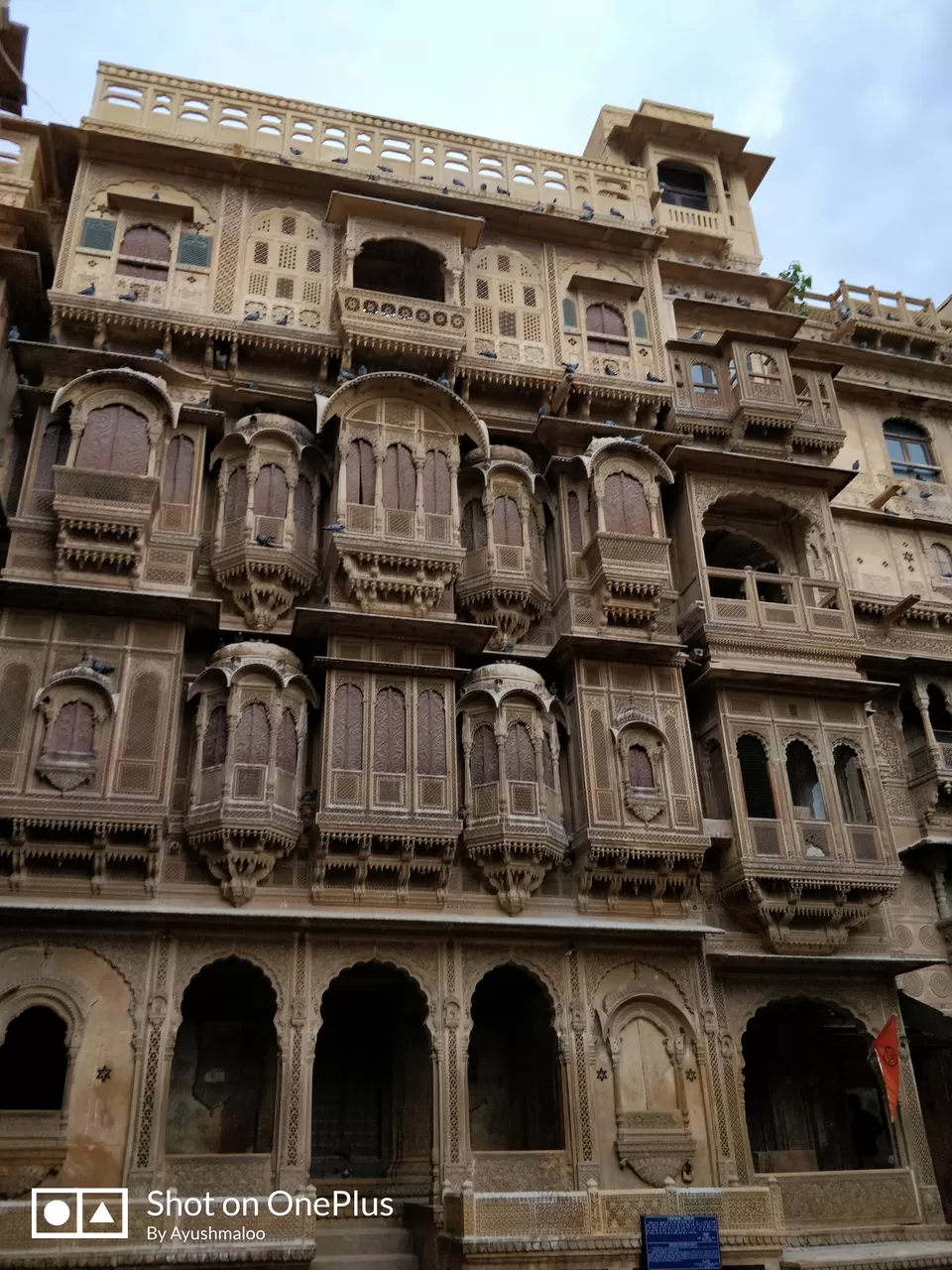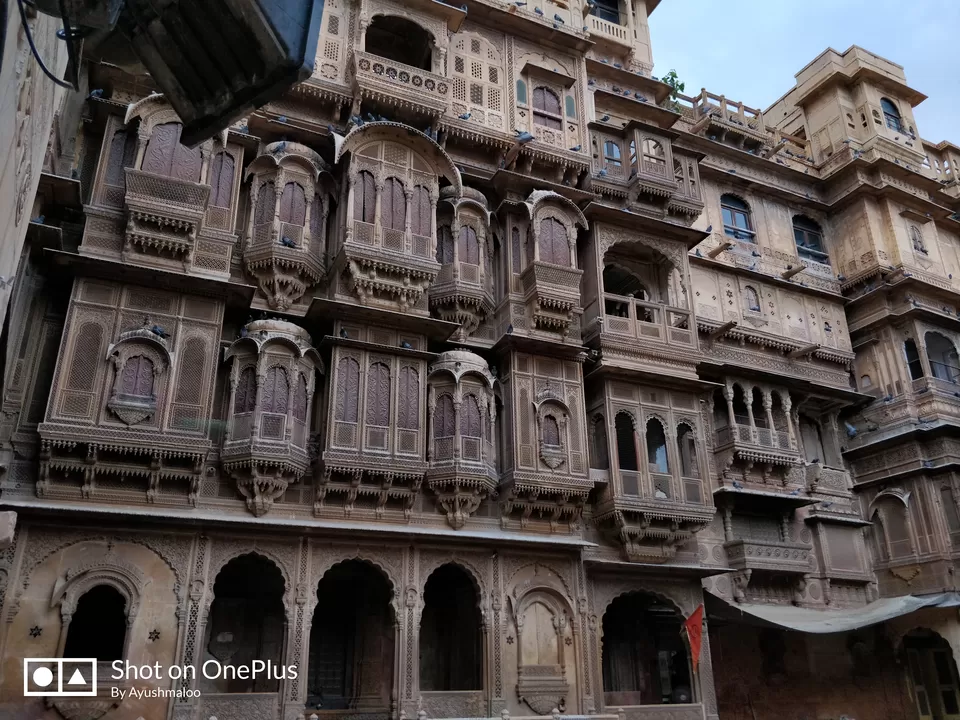 Today our tour guide take us to Jaisalmer Fort- The living Fort
Jaisalmer Fort is popularly known as Sonar Quila. It is the second oldest fort in Rajasthan. It was built by Bhati Rajputs in 1156 AD, has a height of 250 feet and 99 bastions in the Fort. The fort stands proudly amidst the golden stretches of the great Thar Desert, on Trikuta Hill, and has been the scene of many battles with Khaljis, Tughlaqs, Mughals and Rathore rulers.
Why its also know as living fort beacause many people work, leave, have house inside it, and leaving their life inside it.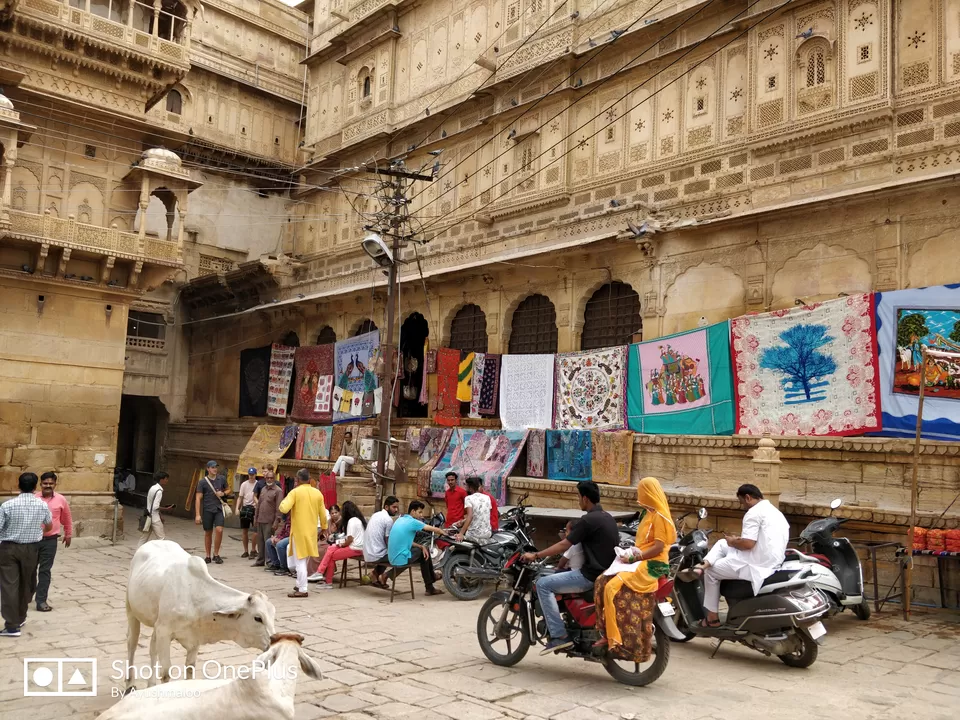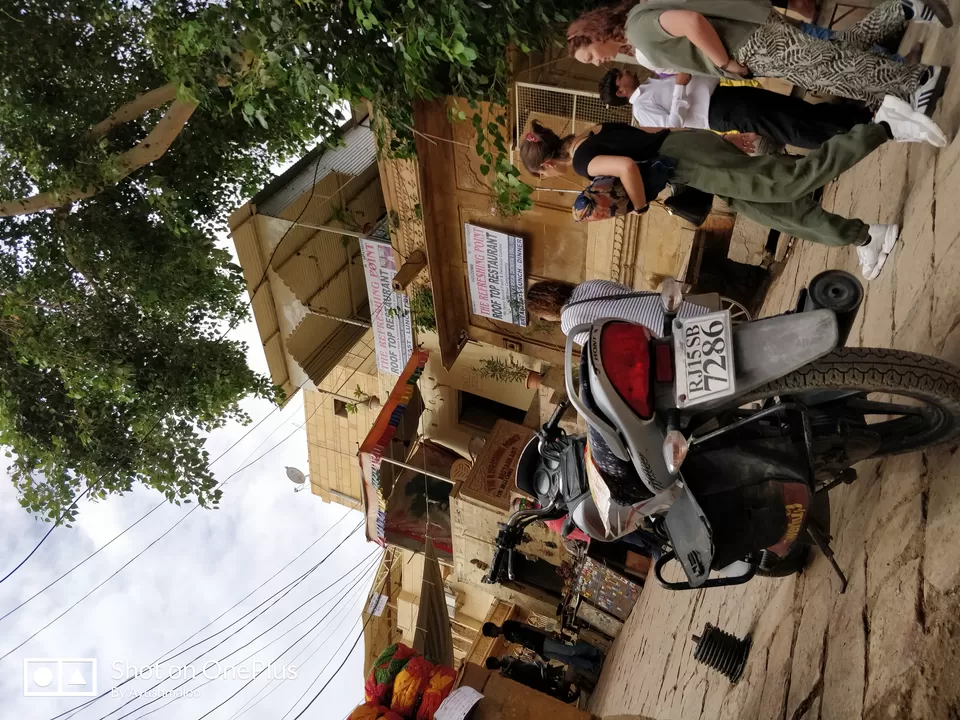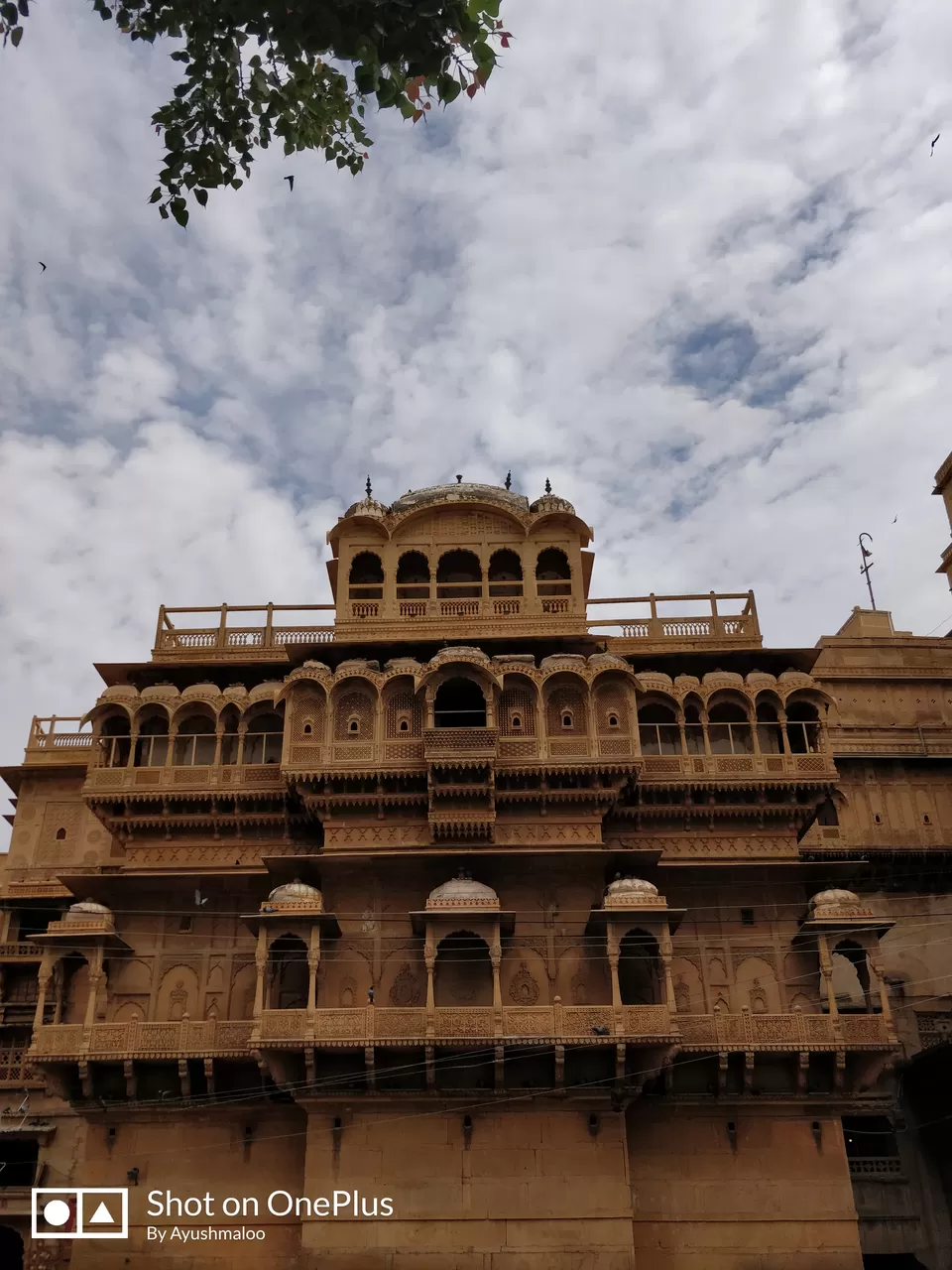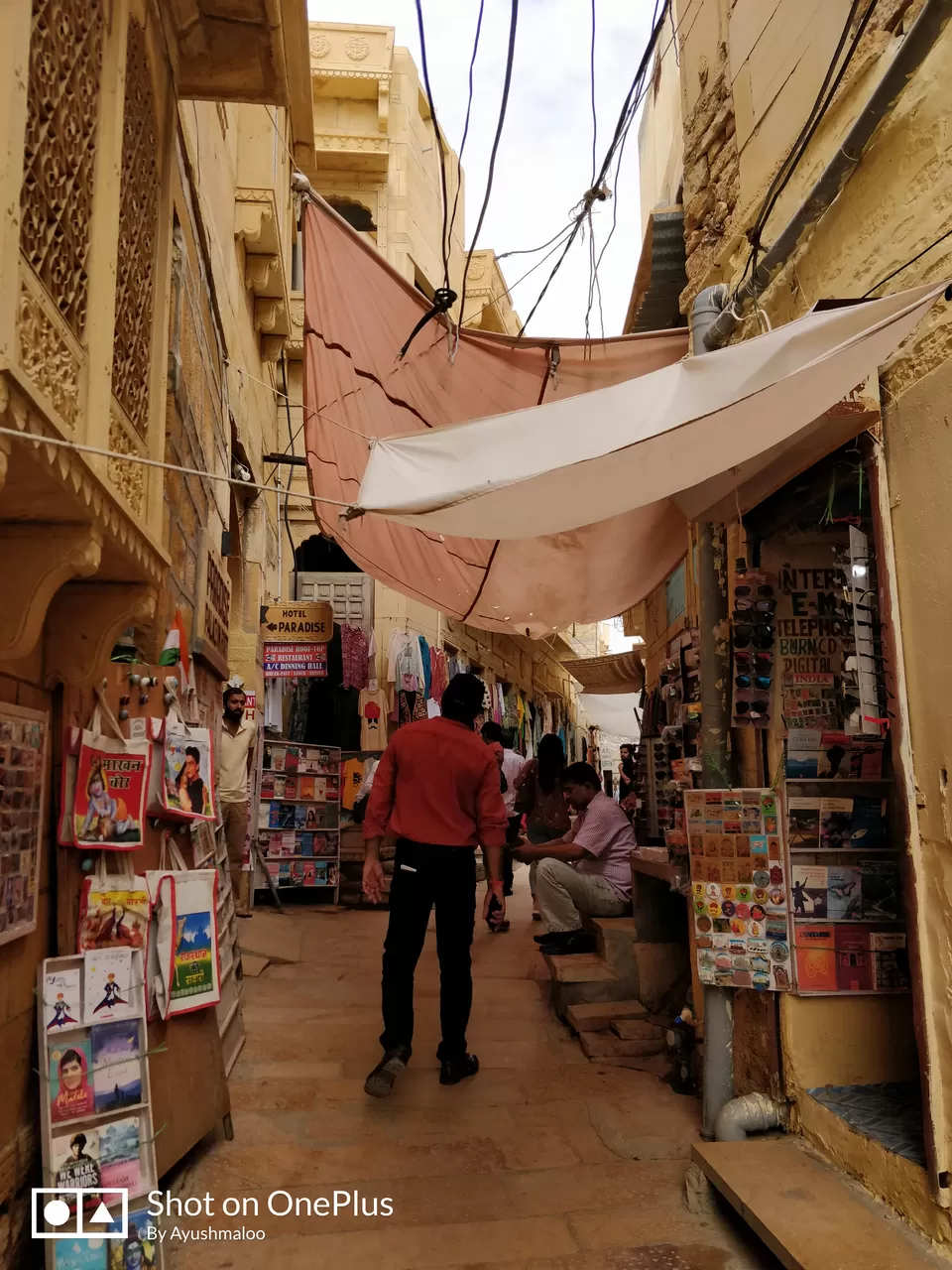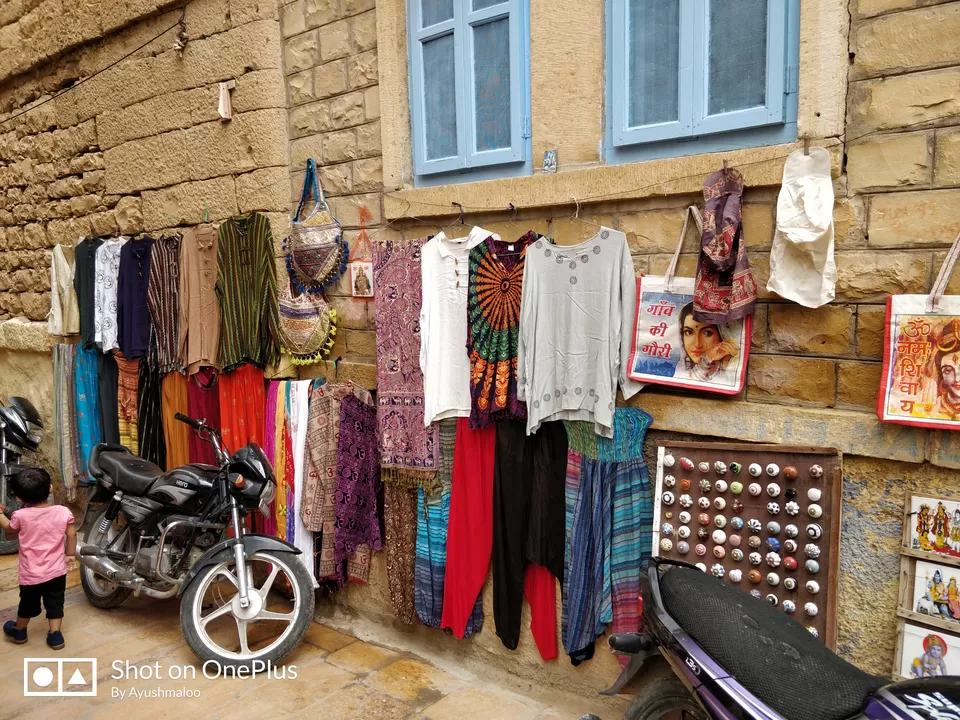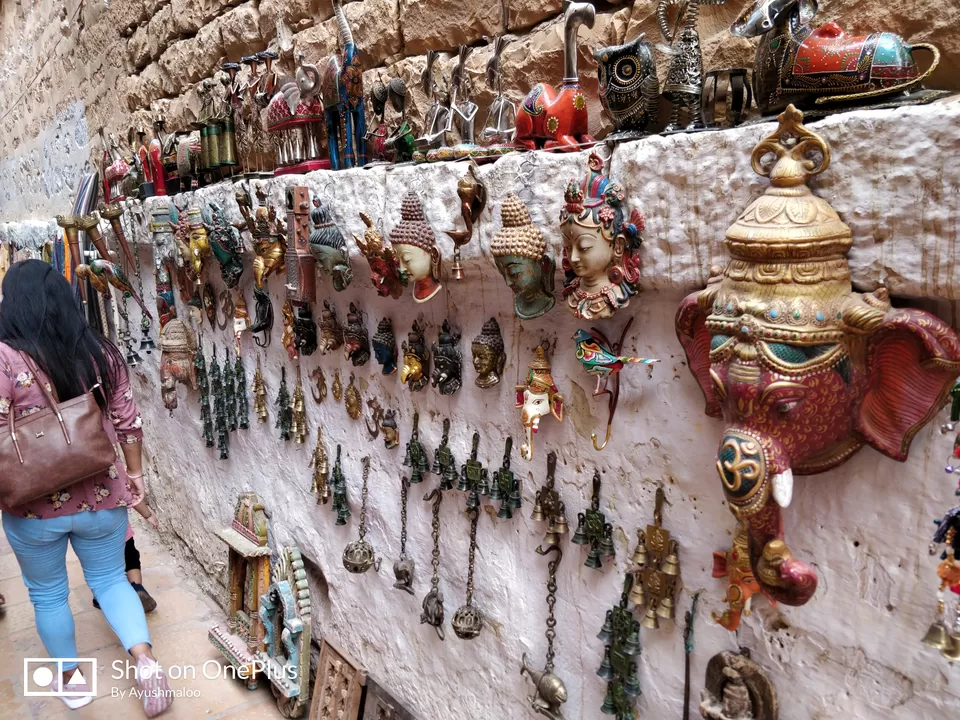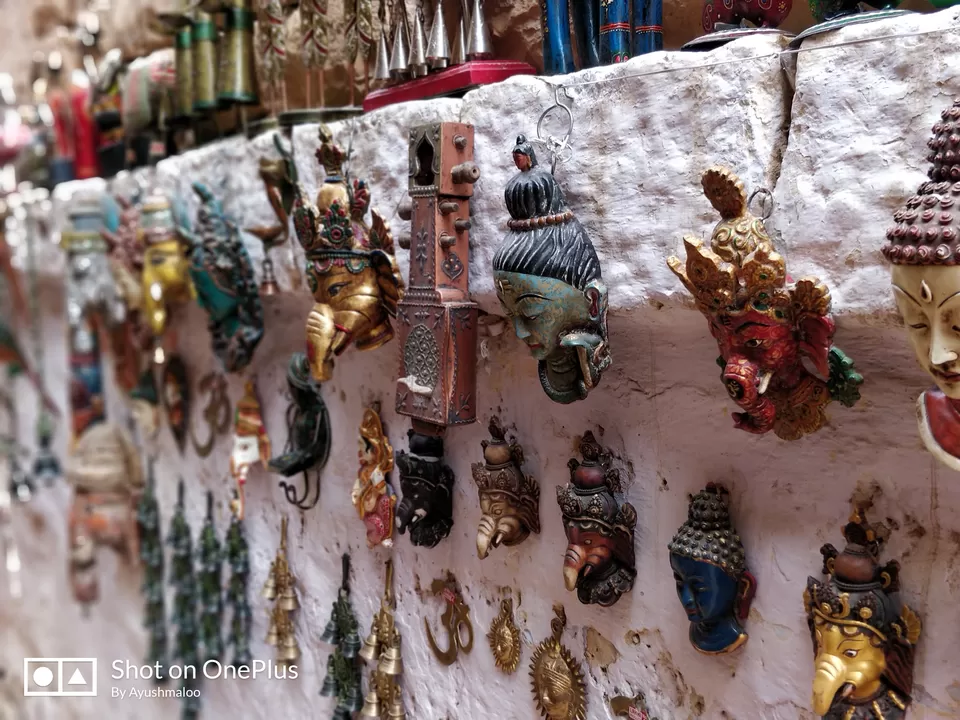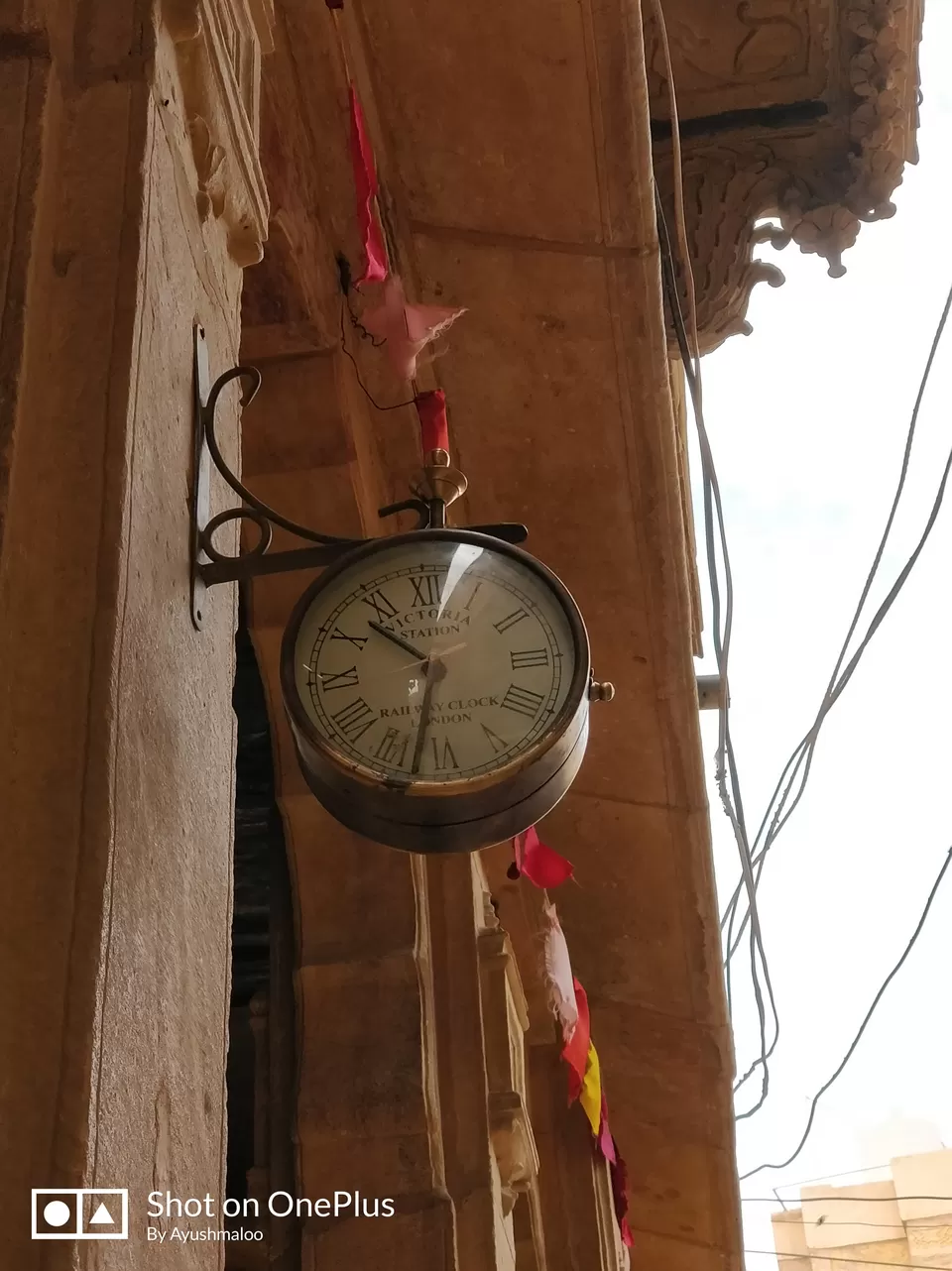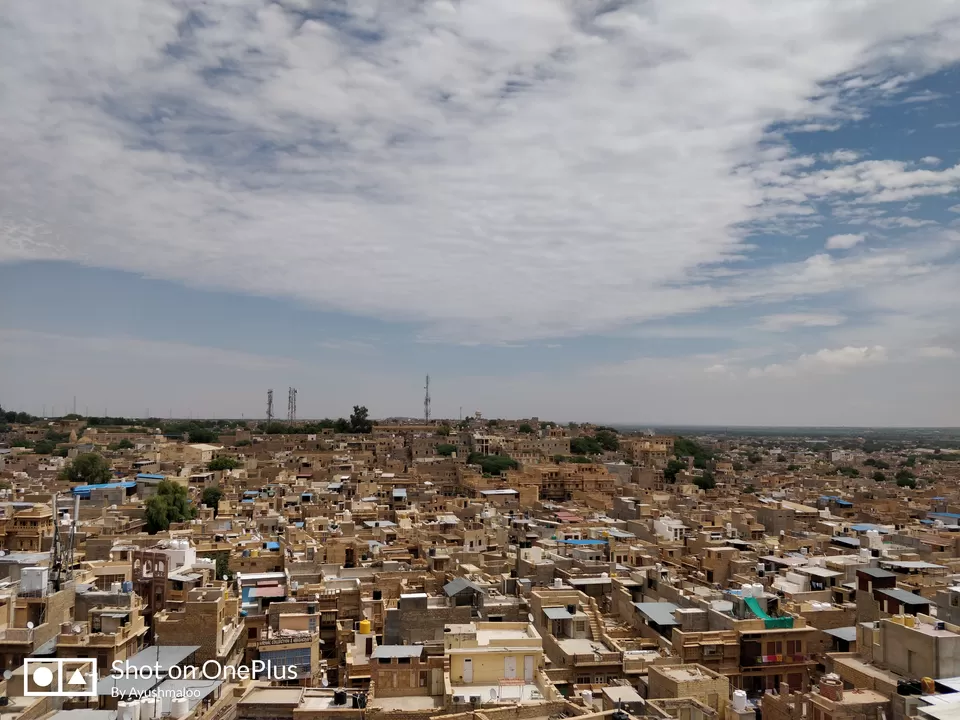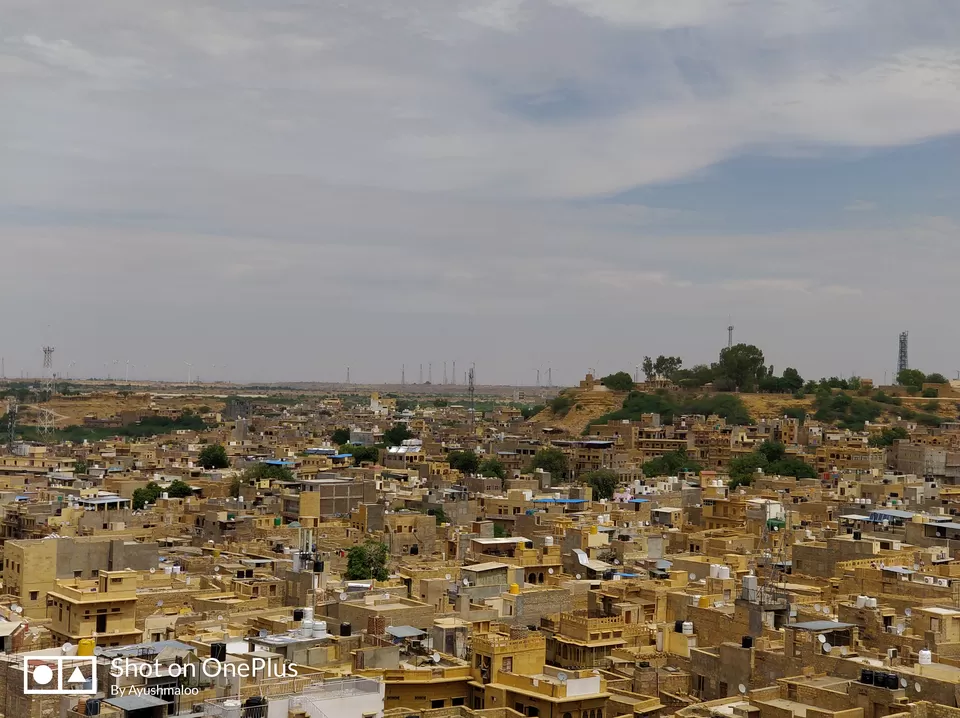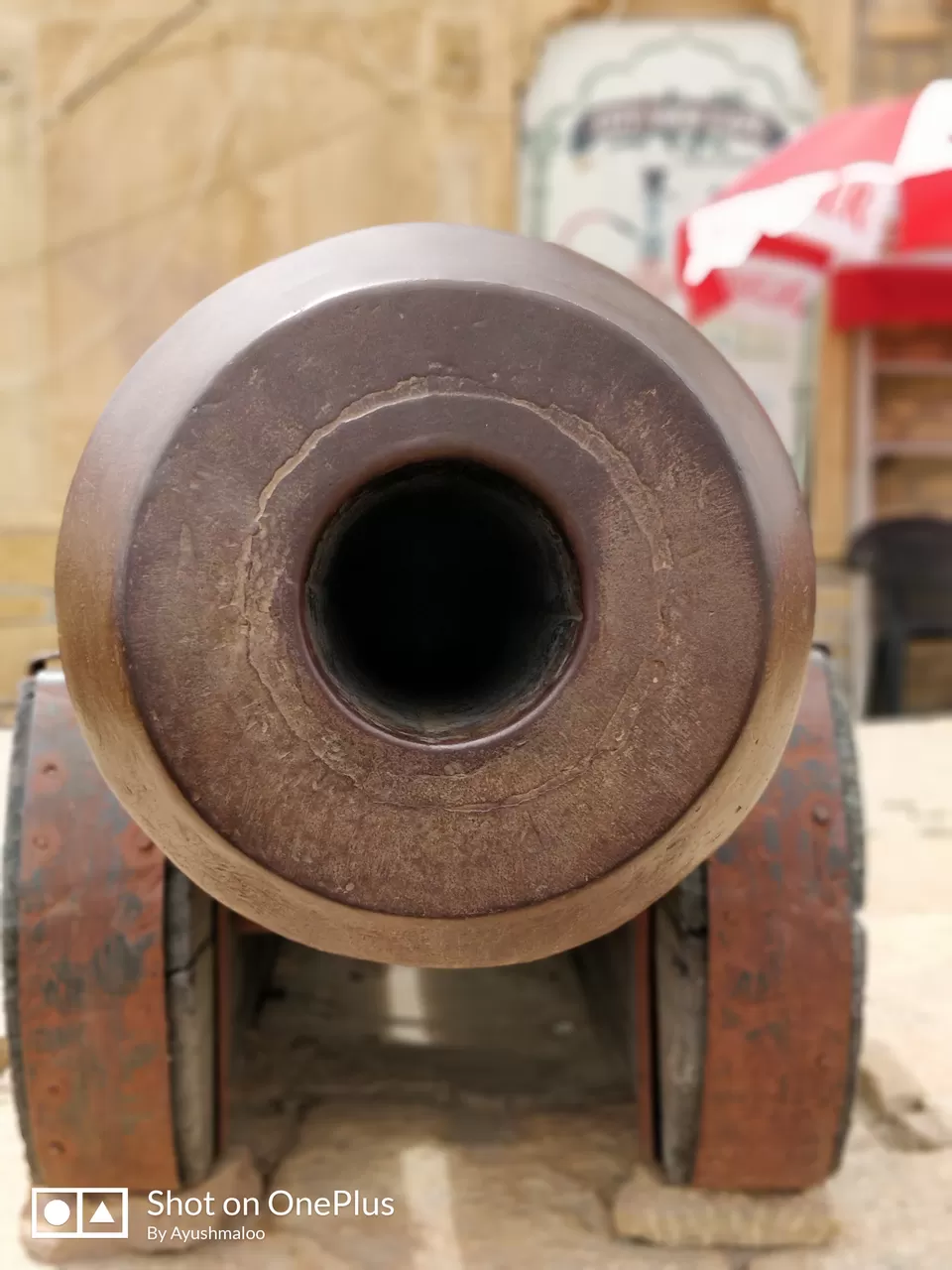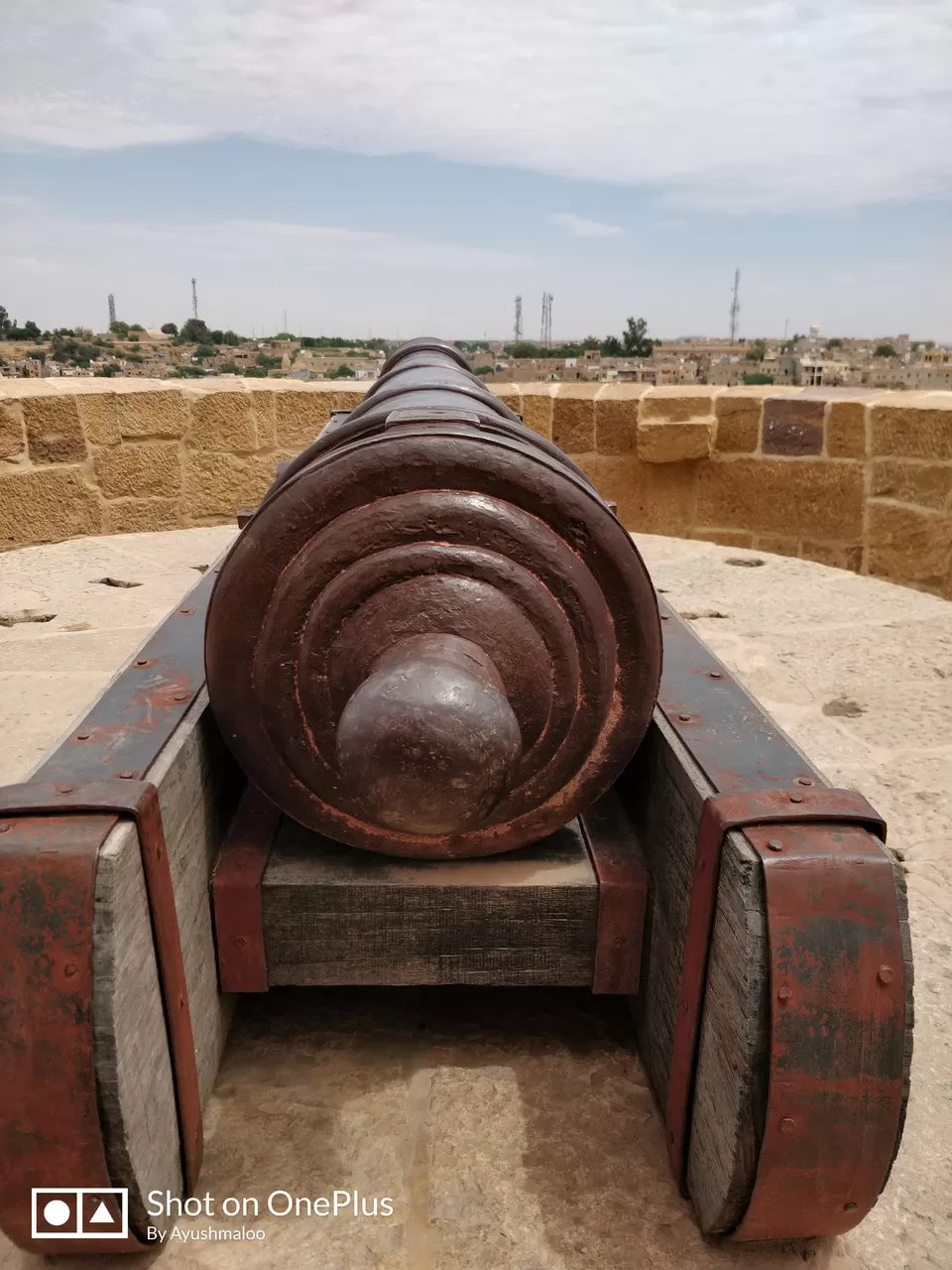 The architecture of Fort is amazing as it has many attractions spots inside in the Fort: Raj Mahal of Fort, Laxminath temple of Fort, Jain temple of Fort, 4 Gateways of Fort and The Merchant Havelis of Fort.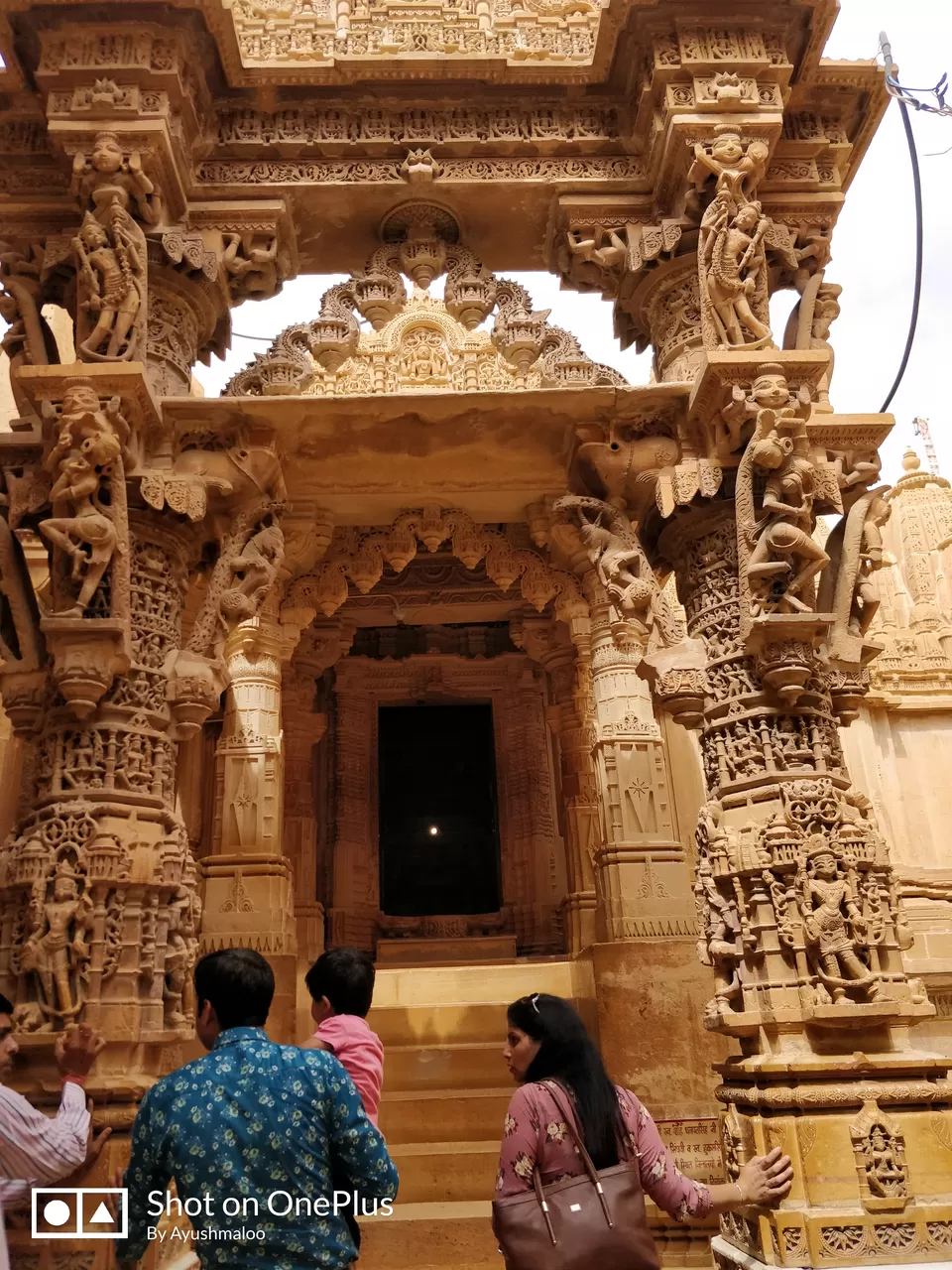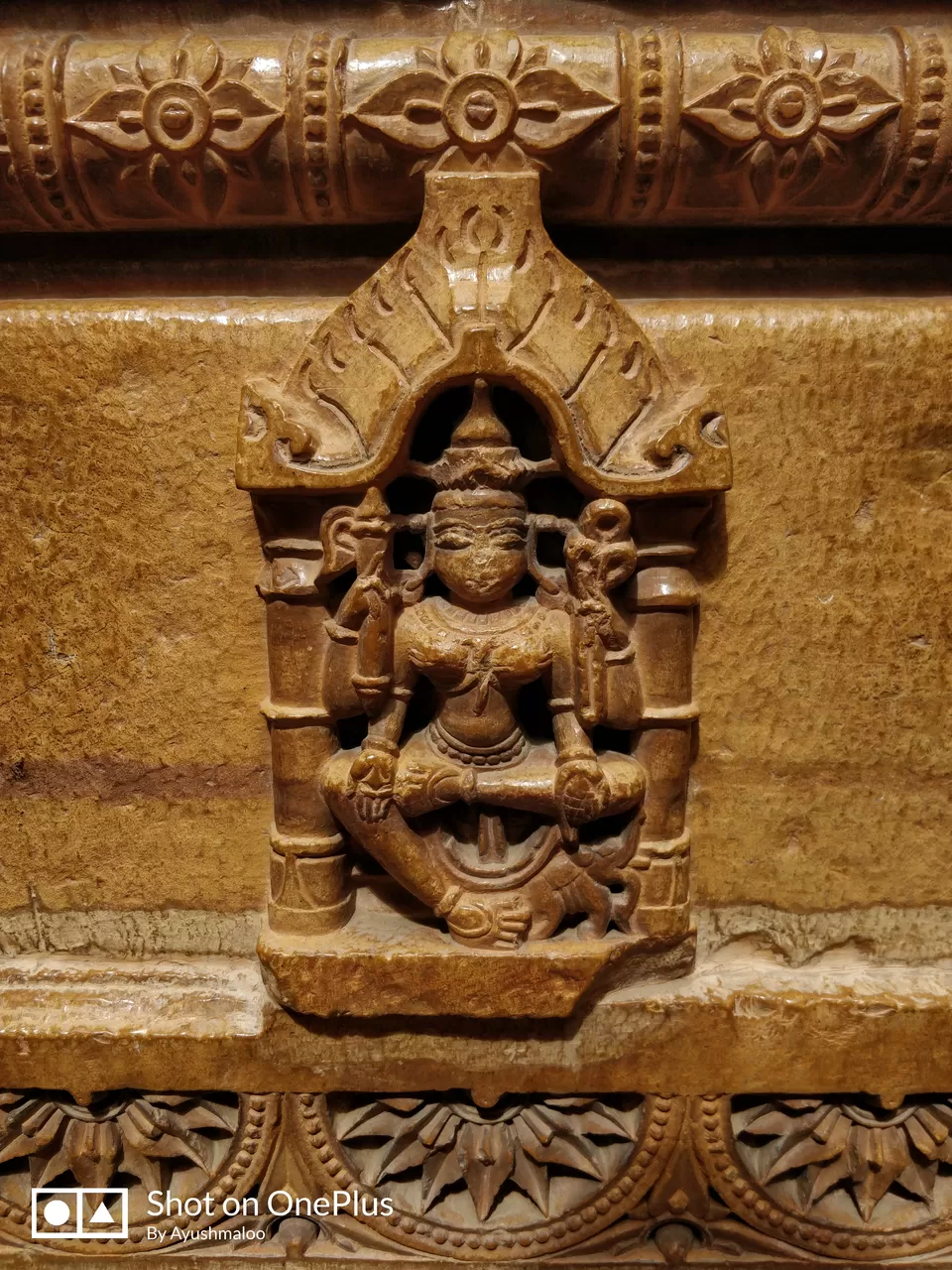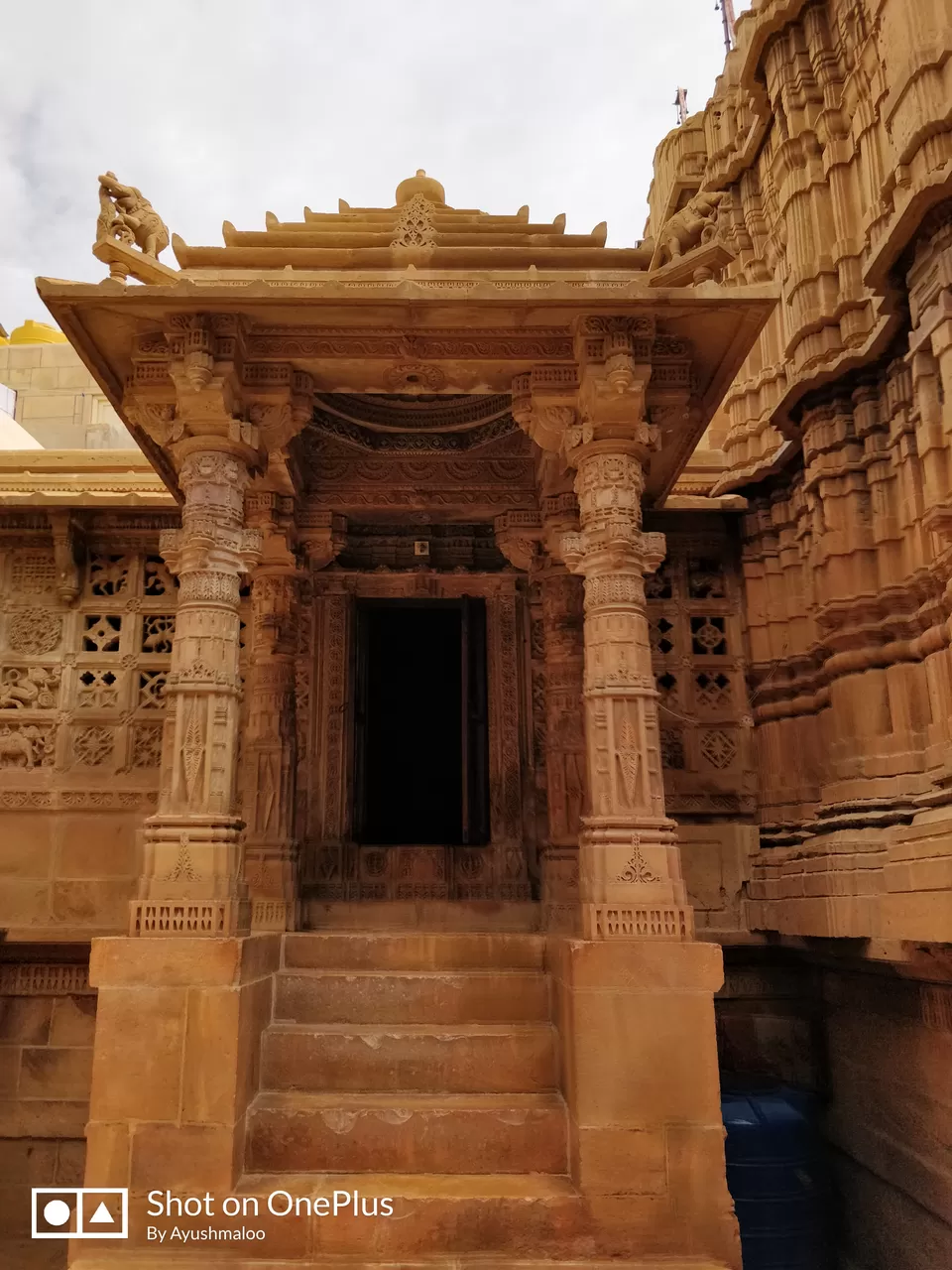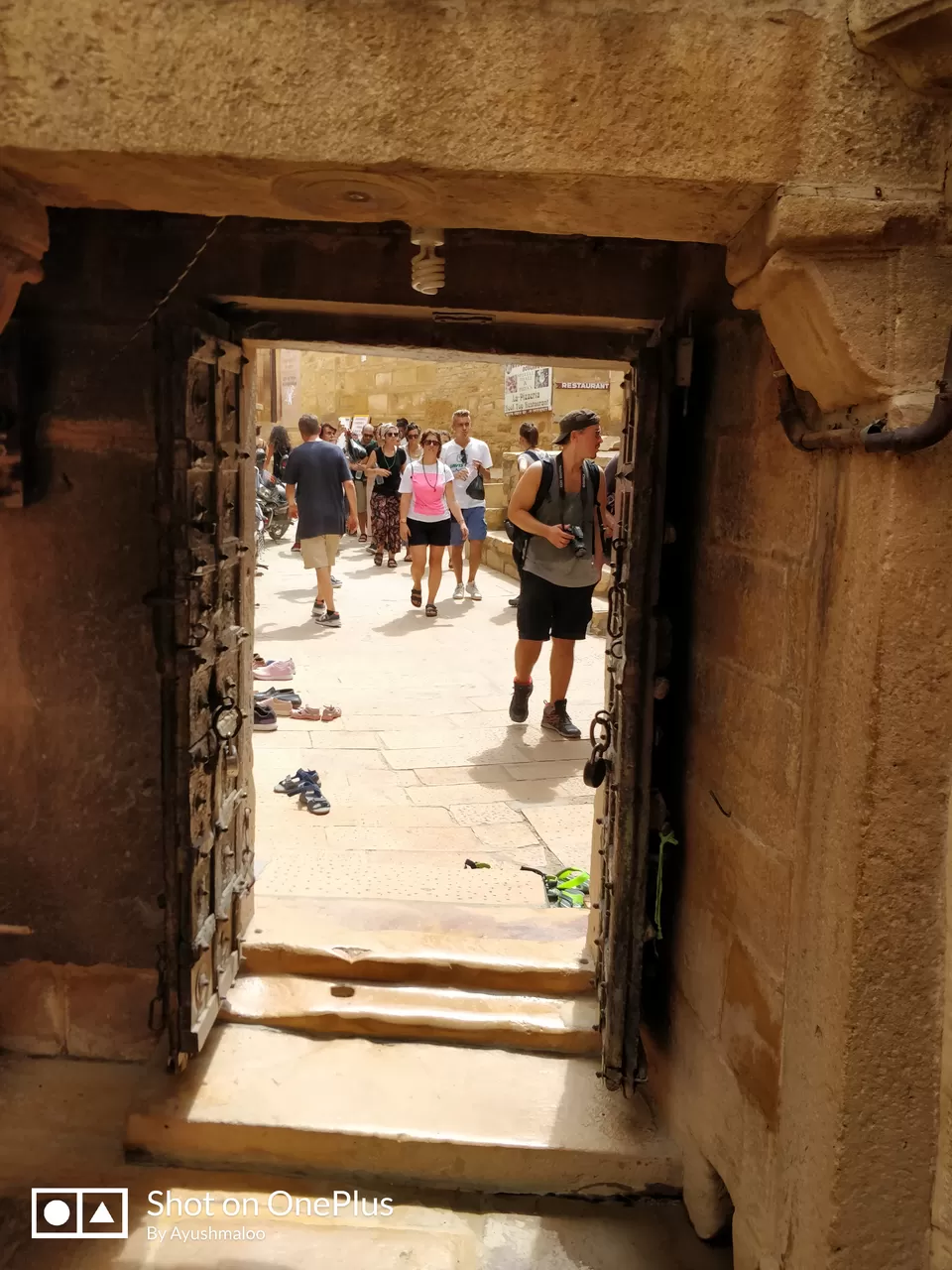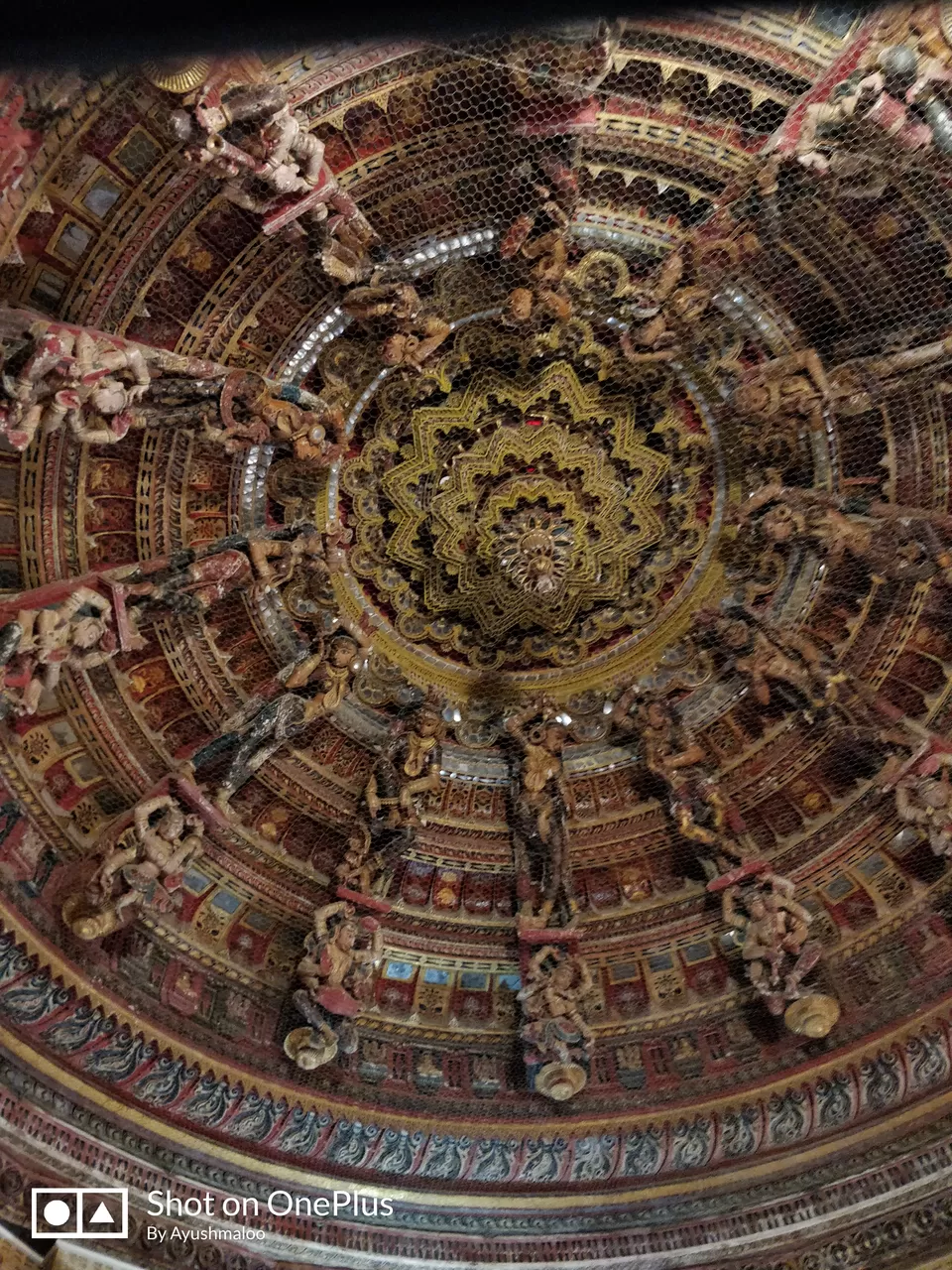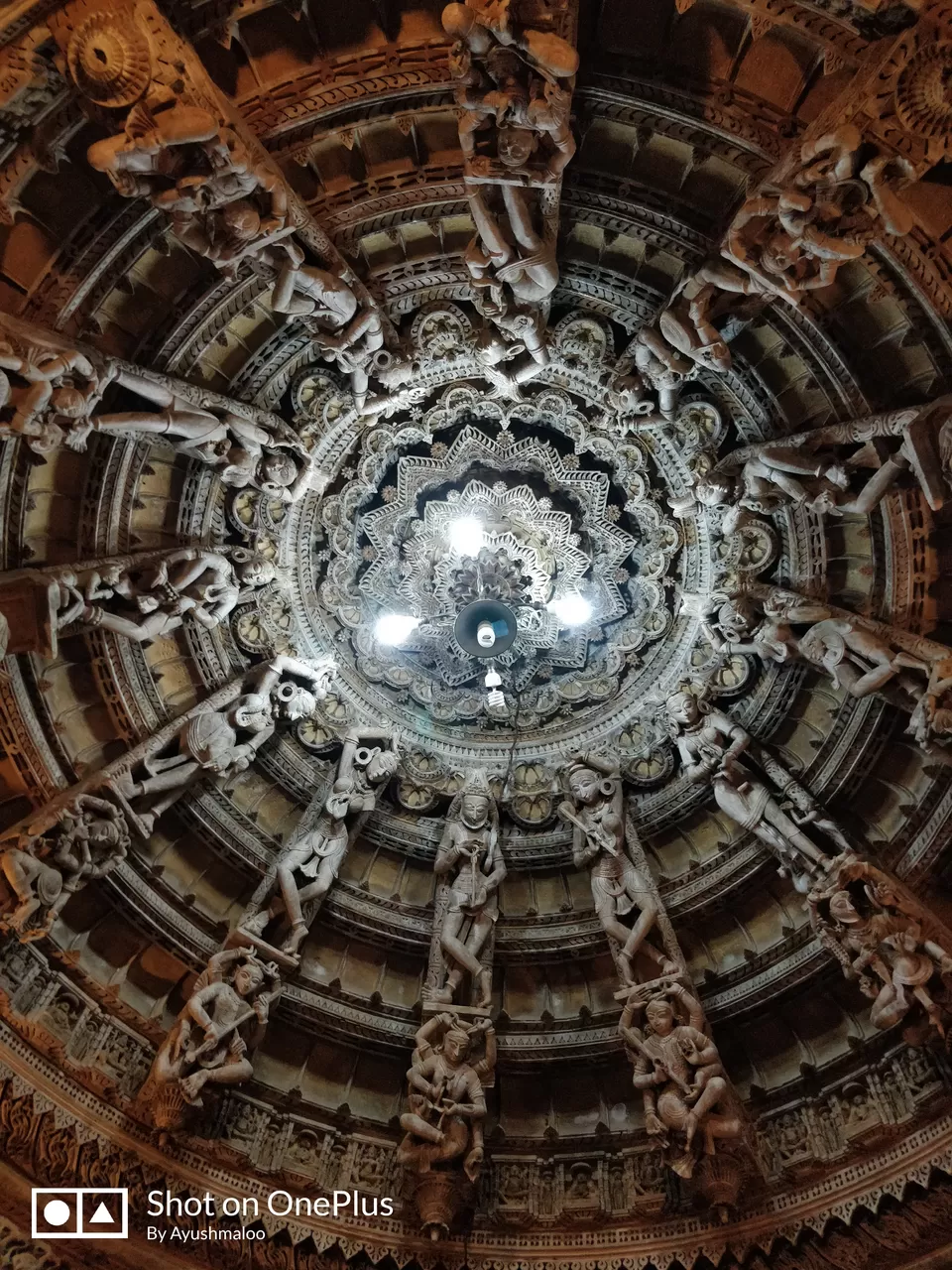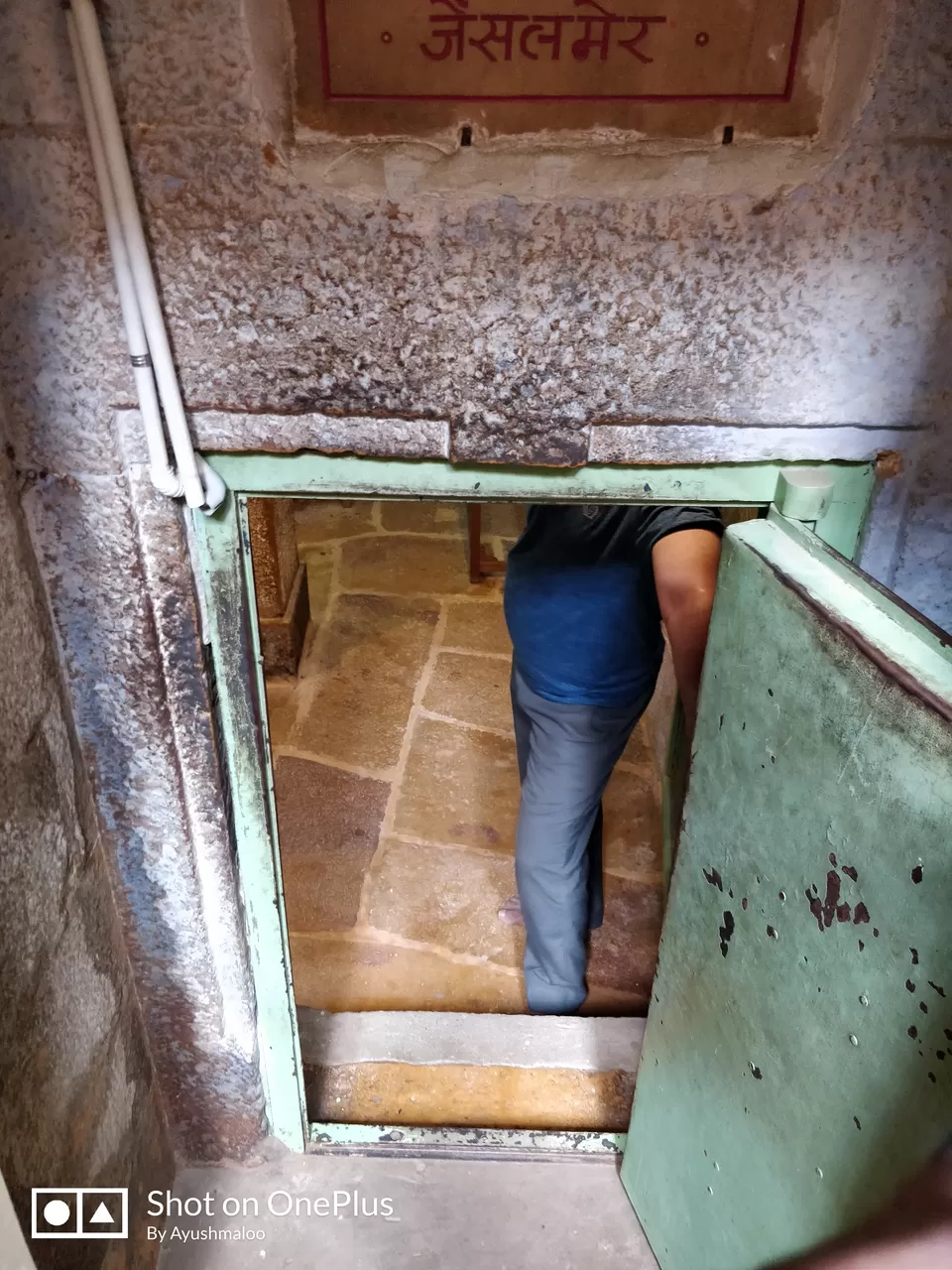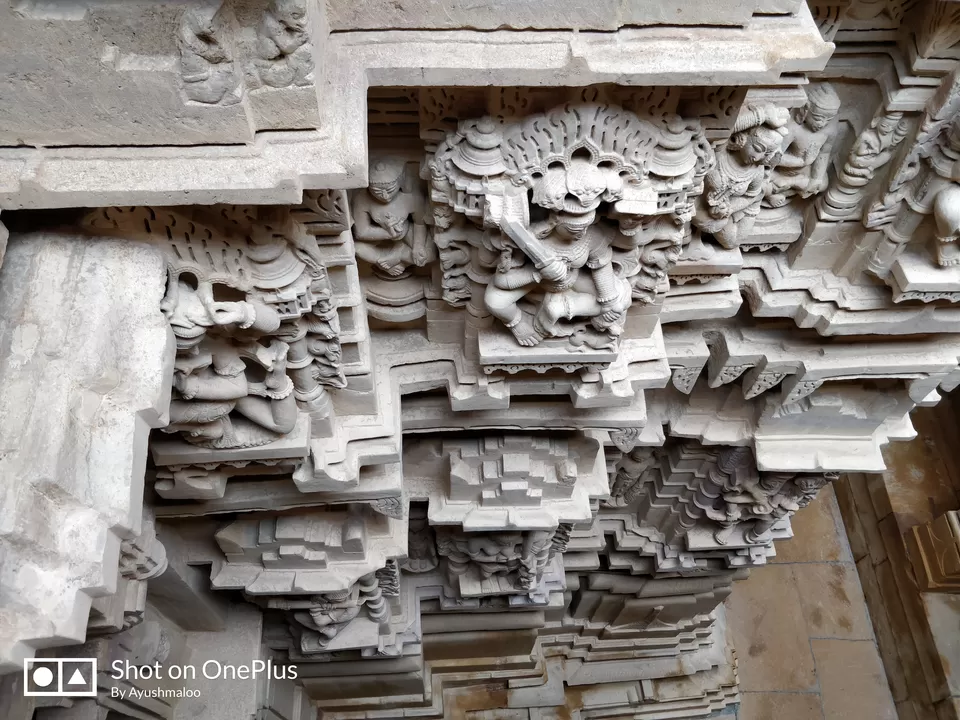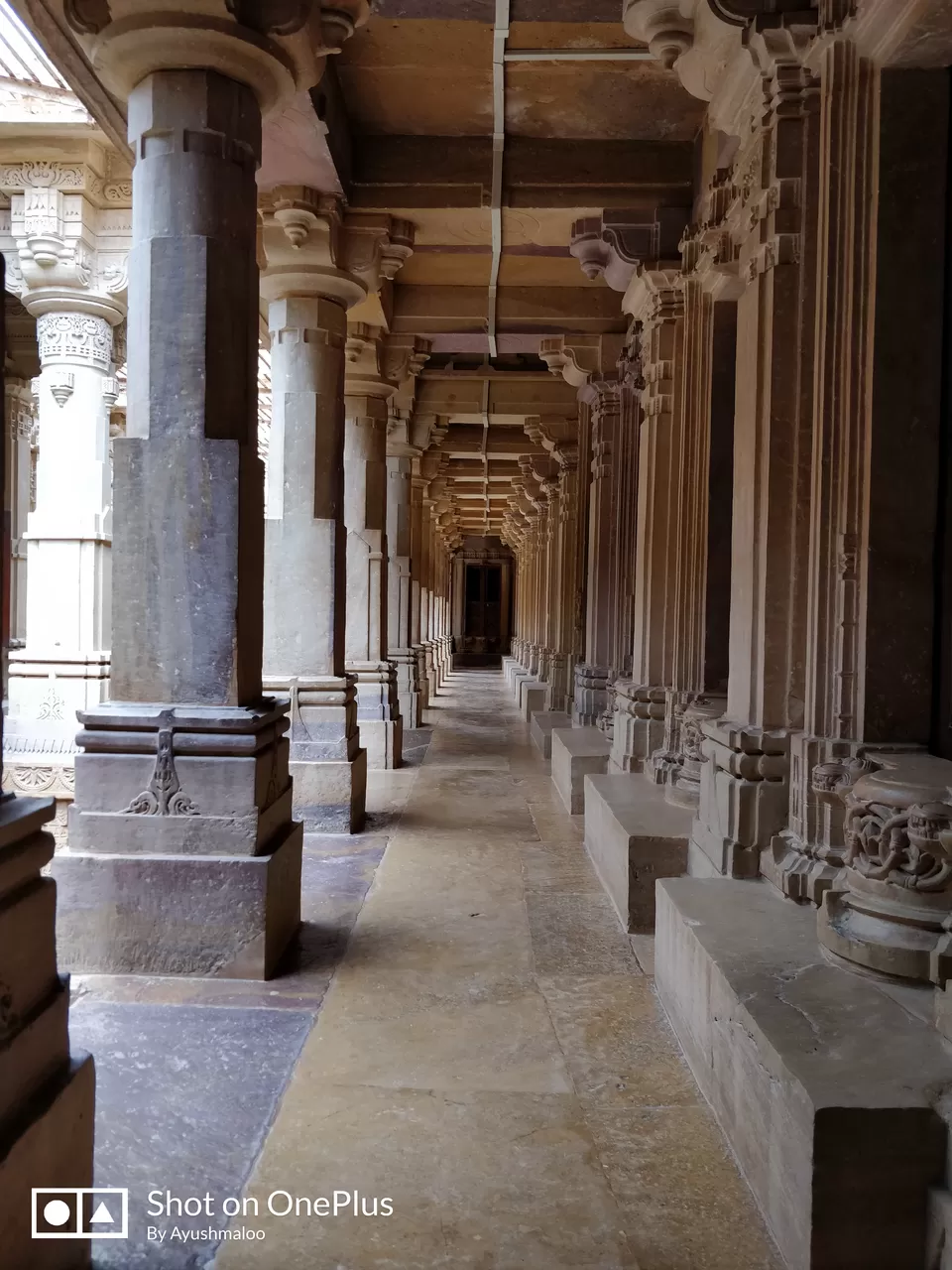 Day 4 Agenda Visit . Ex plore The abandoned Village Of Kuldhara in Day and in the Eve Sam Sand Dunes Desert Safari Jaisalmer.
Kuldhara is an abandoned village which was situated 34 Km from Jaisalmer city. Established around 13th century, it was once a prosperous village inhabited by Palliwal Brahmins. It was abandoned by the early 19th century by unknown reasons, possibly because of lack of water and th atrocities of a Diwan named Salim Singh. The local legends claim that while deserting the village, the Palliwals imposed a curse that no one would beable to re-occupy the village.
You can see ruins of hundreds of buildings and some of the buildings are same as Palliwals left it.
Sam Sand Dunes Desert Safari Jaisalmer
If you visit Jaisalmer and not visit sand dune then what is the benefit of coming Jaisalmer. You can enjoy here cultural event, bone fire night, camel safari, jeep safari etc.
Returning Back to Grind- Home but take some goods photos of Rajasthan in returning and have many videos of Jaisalmer but not able to upload in tripoto site.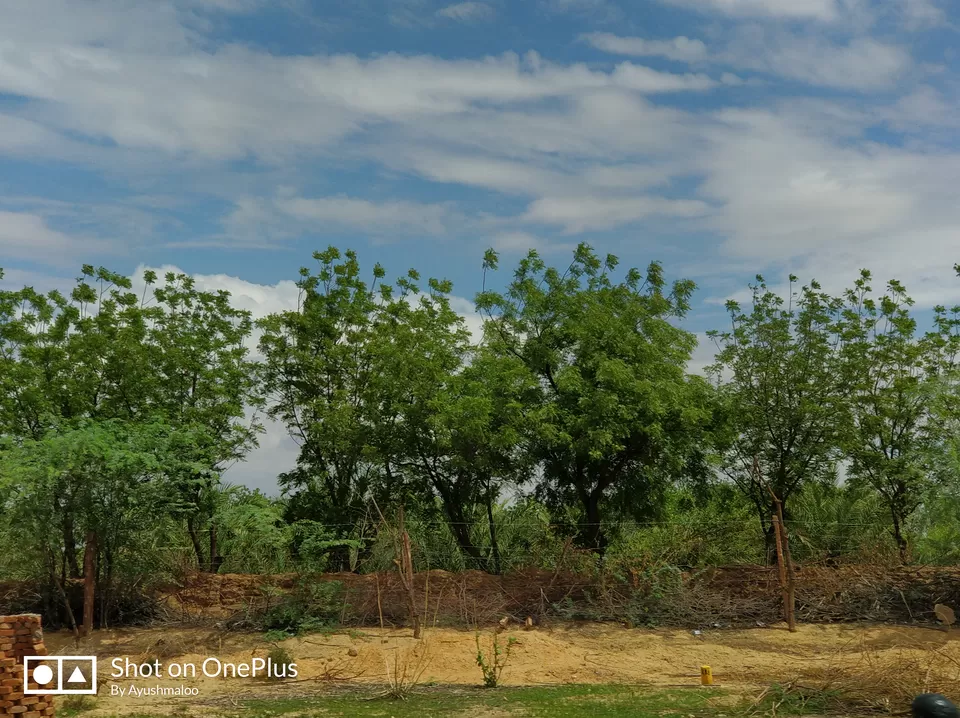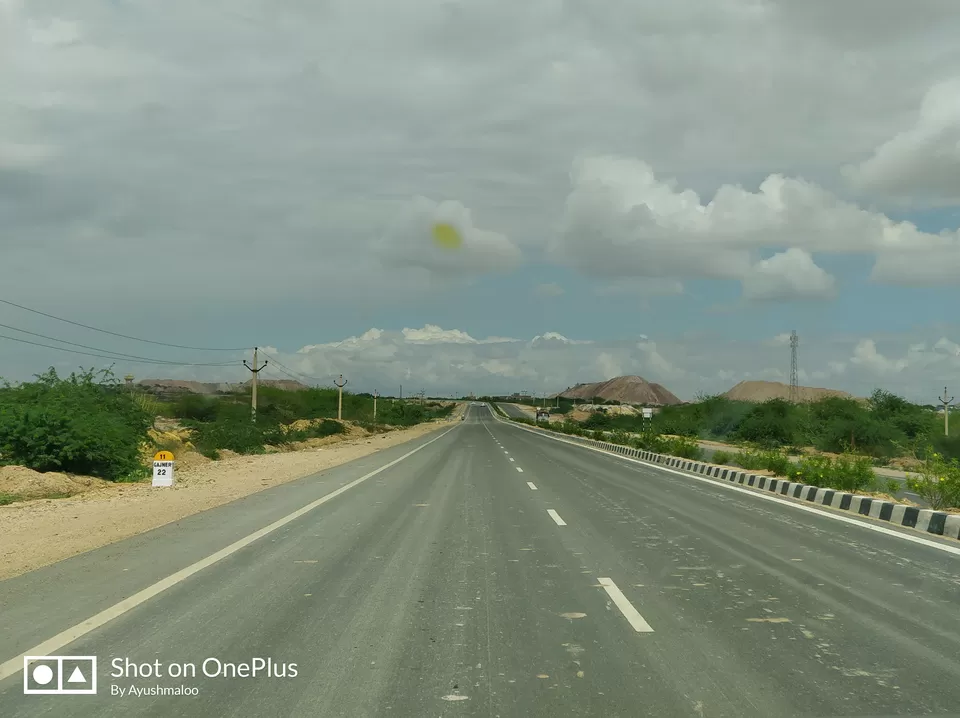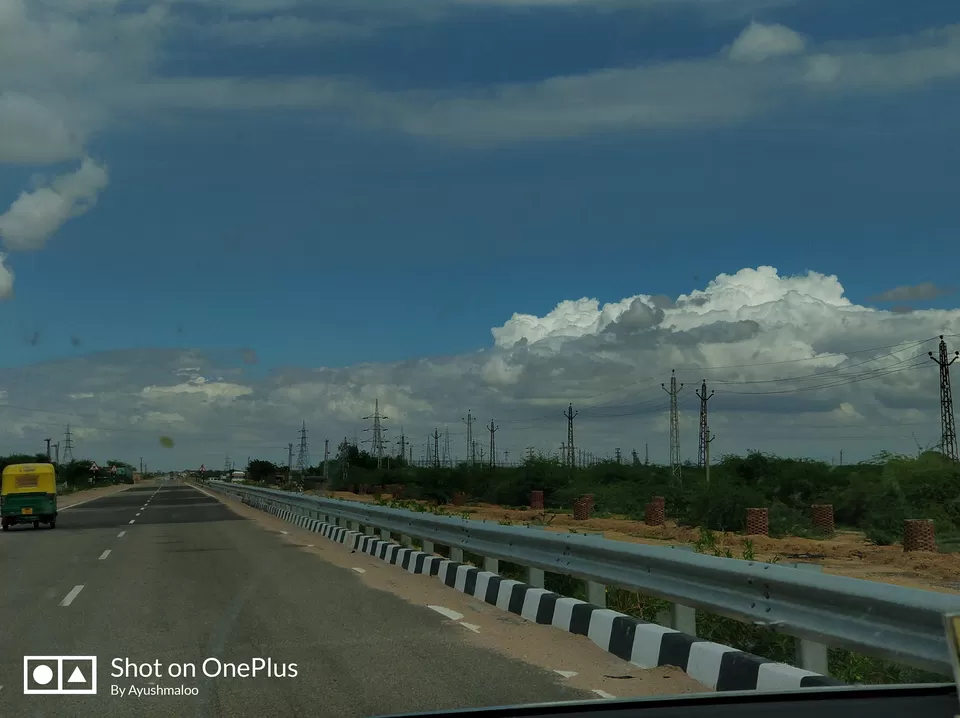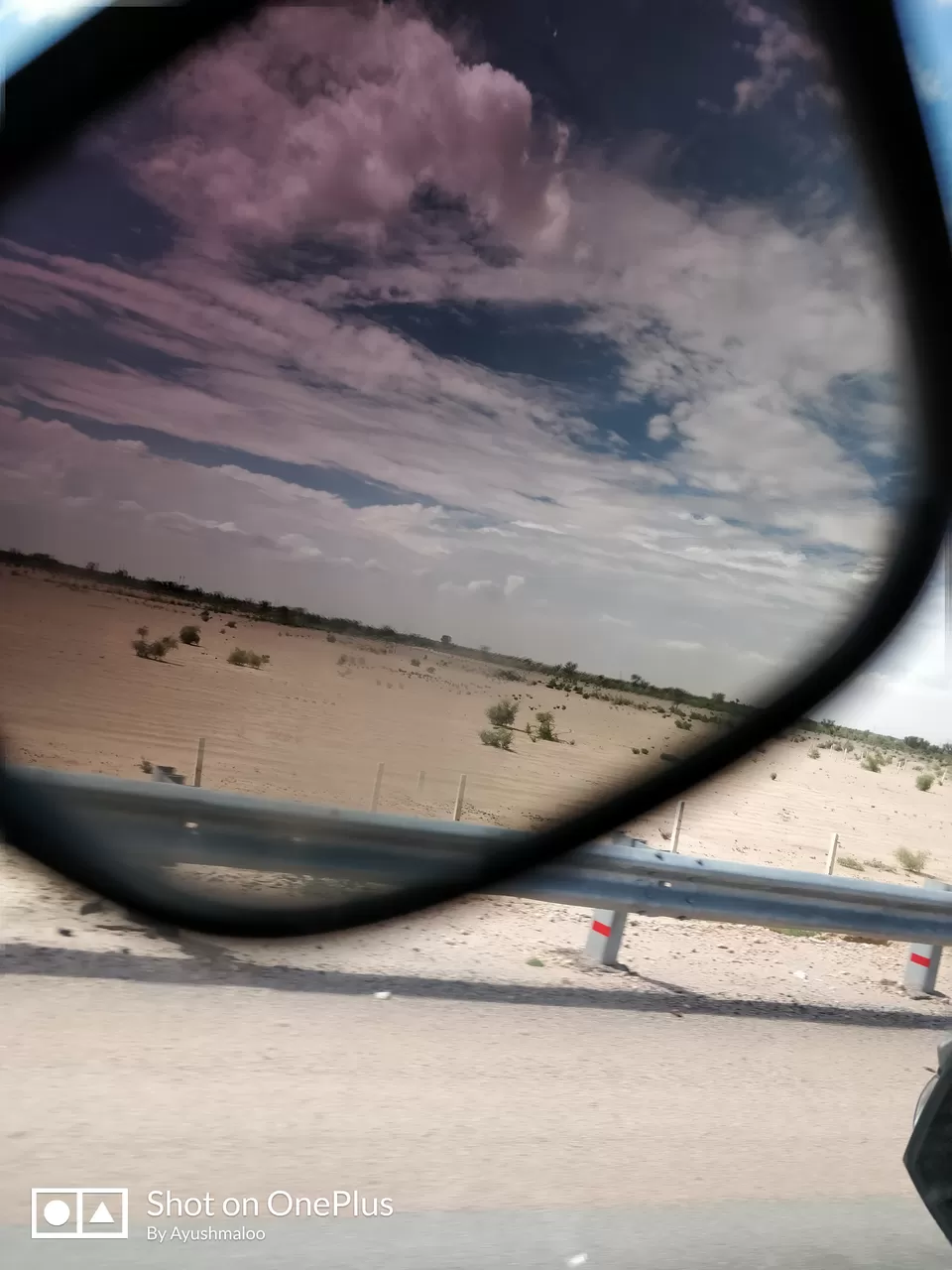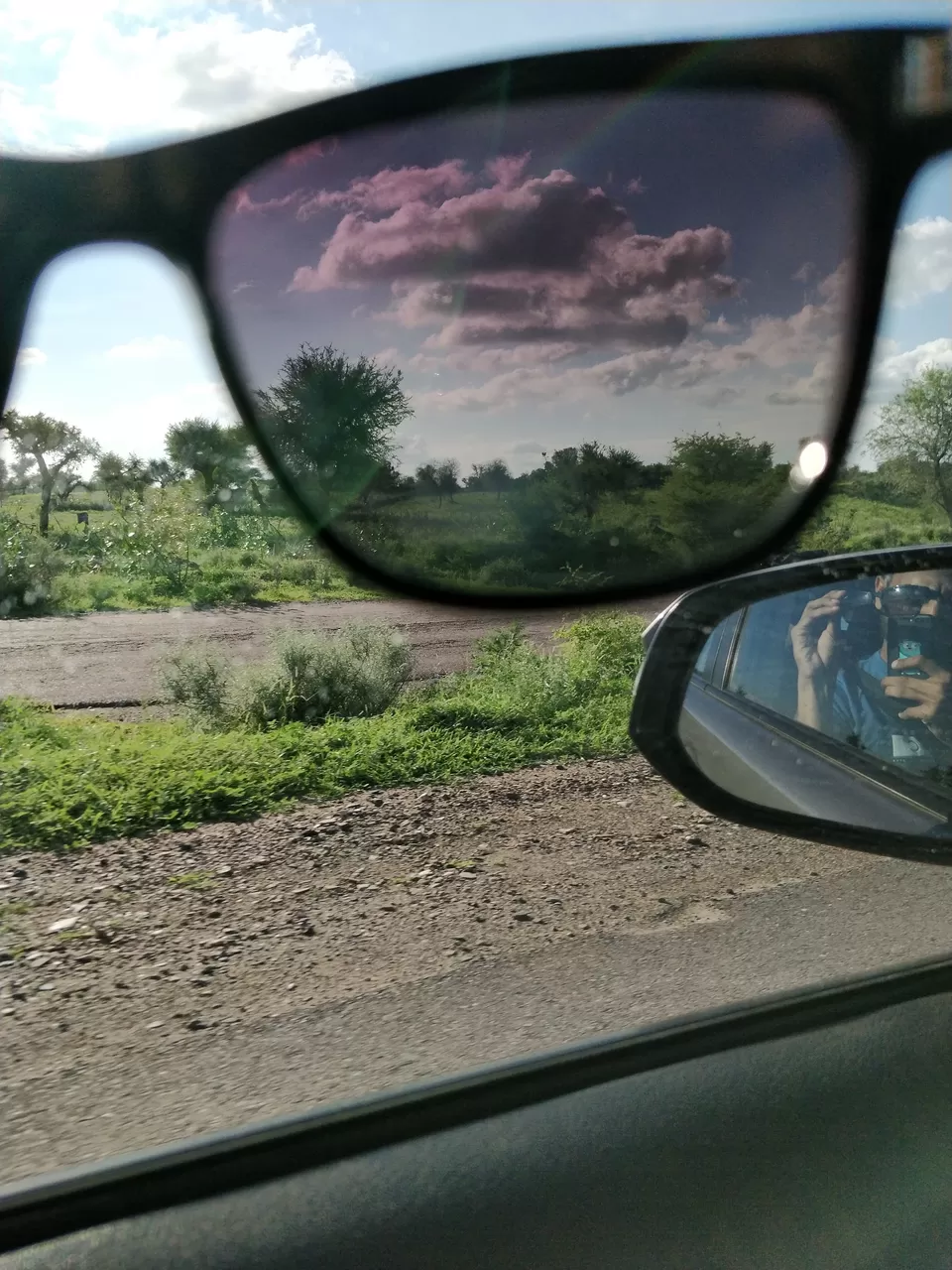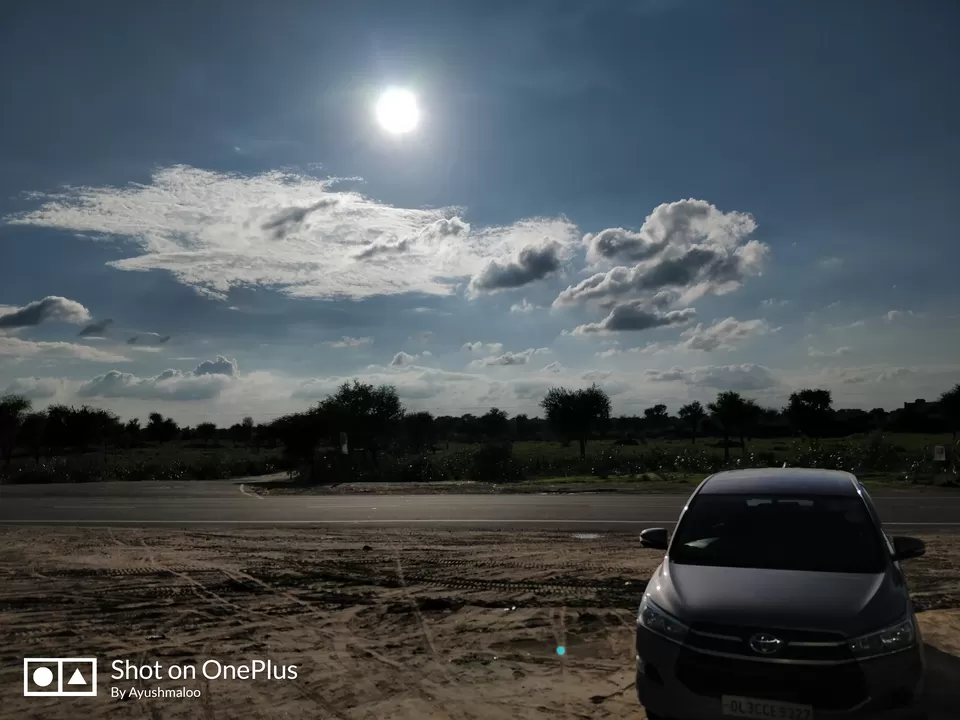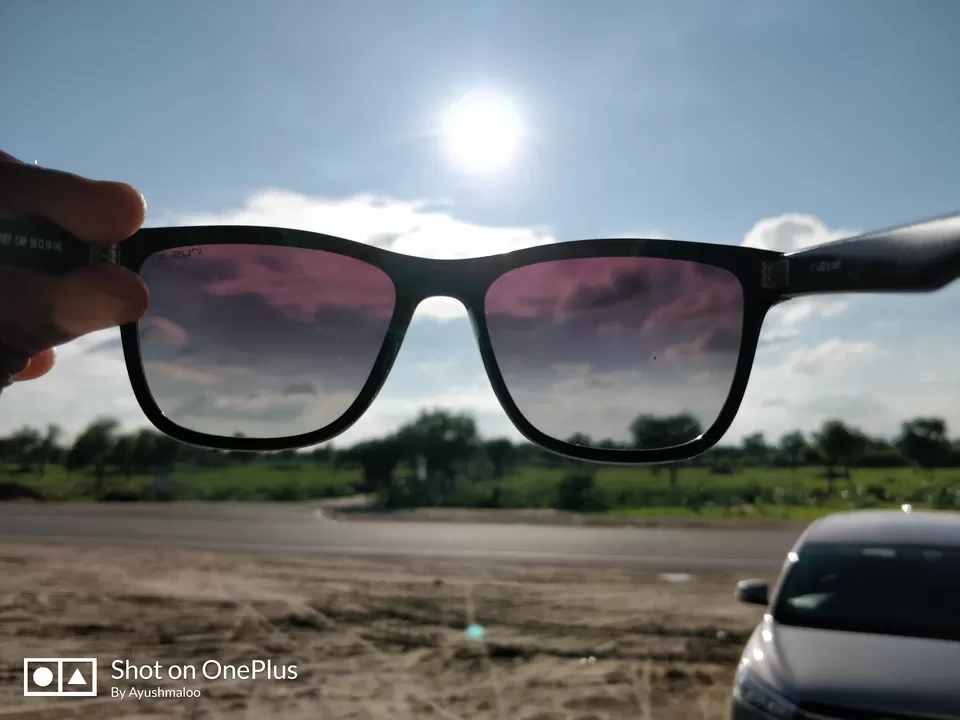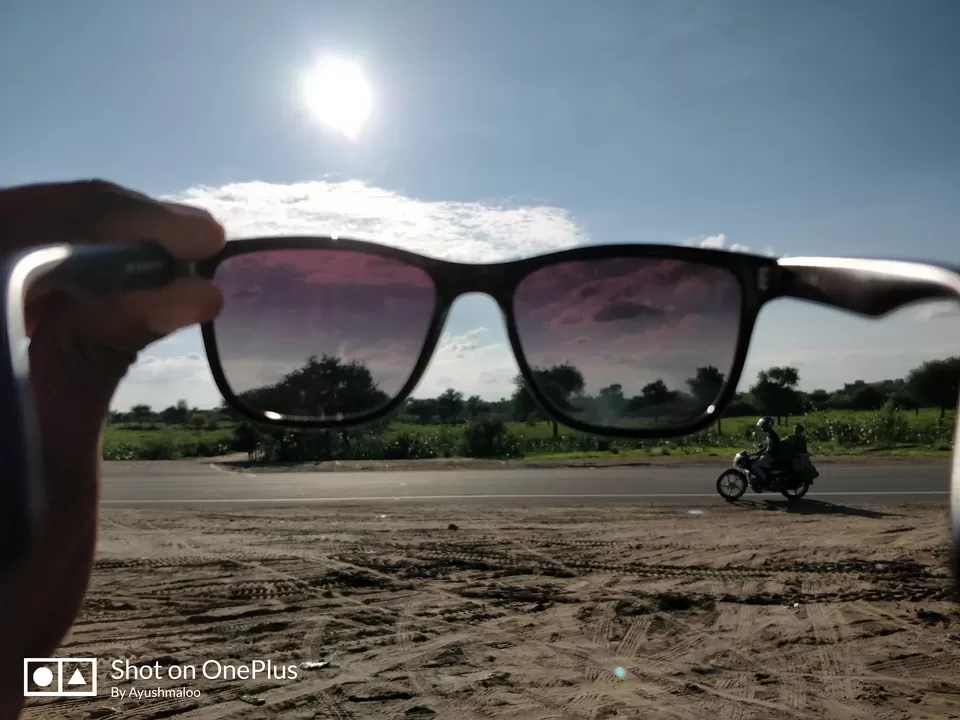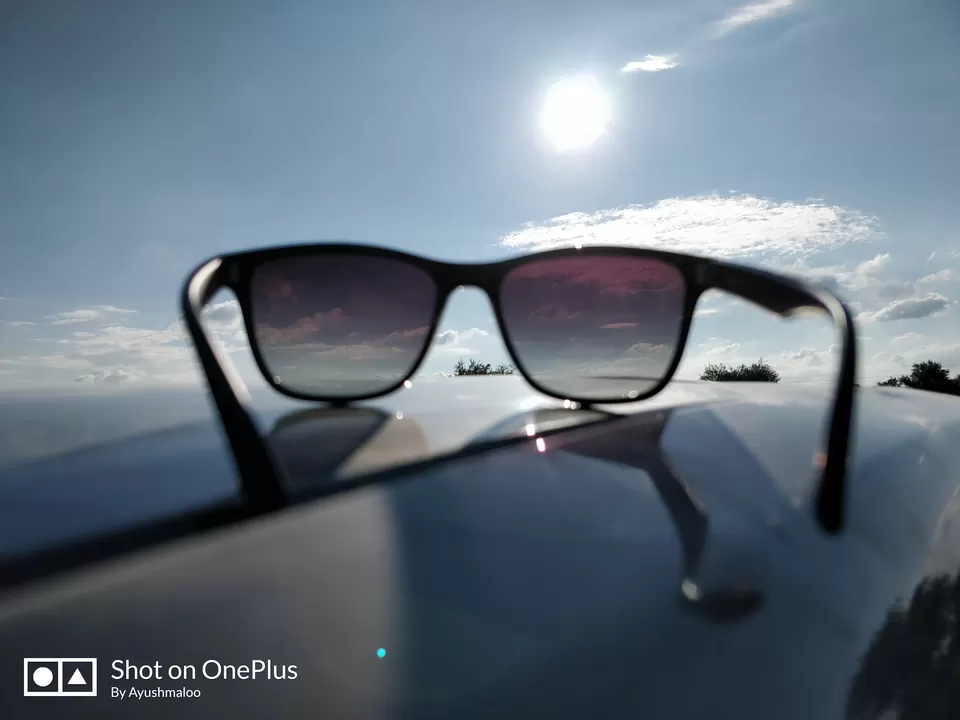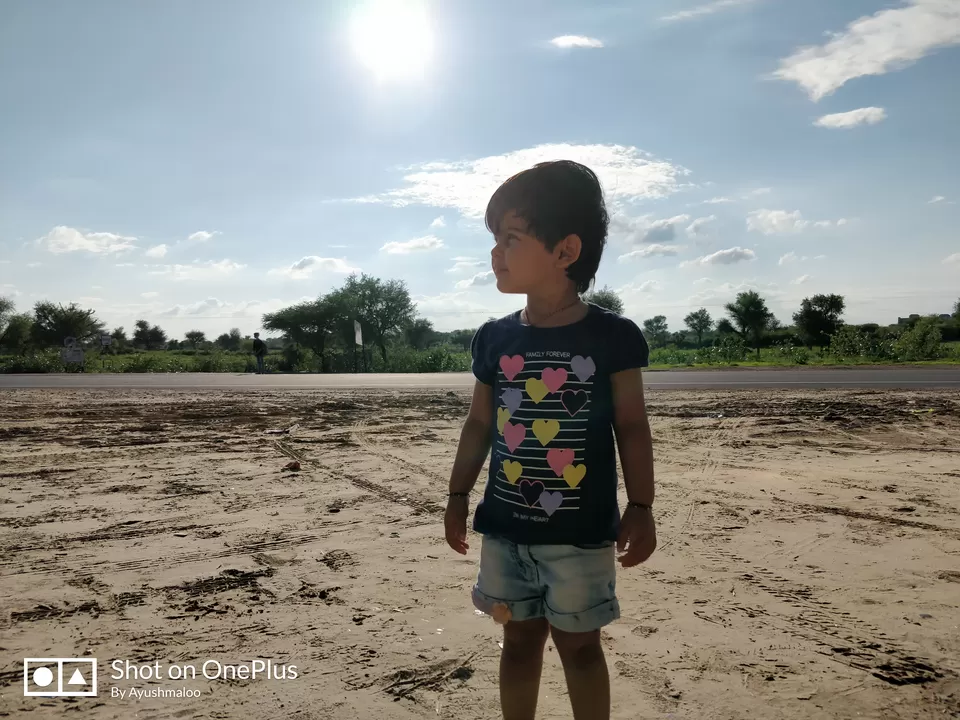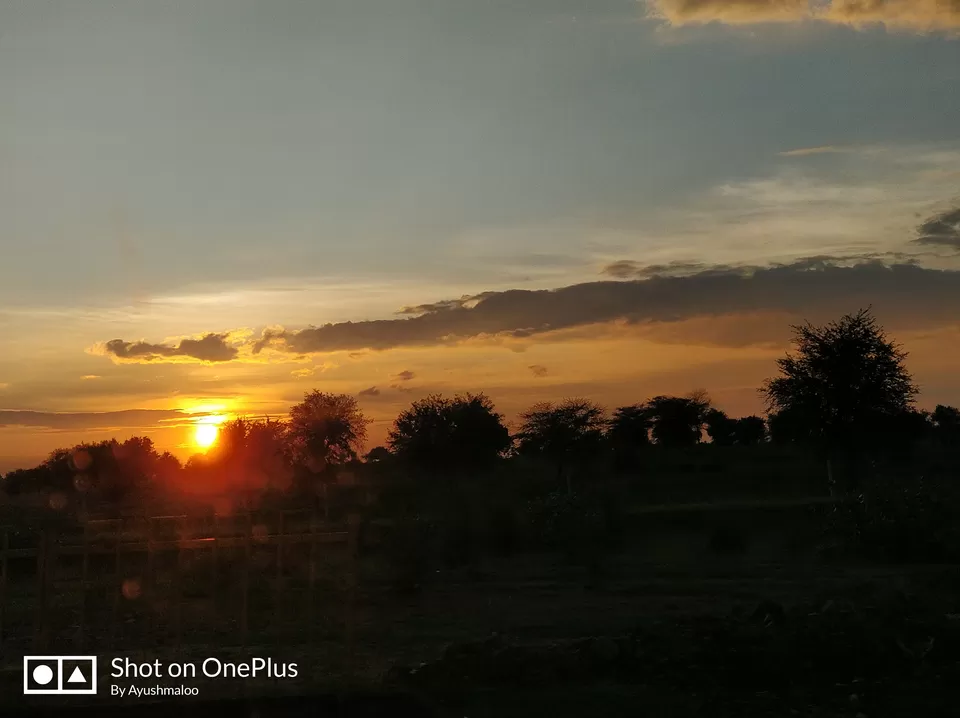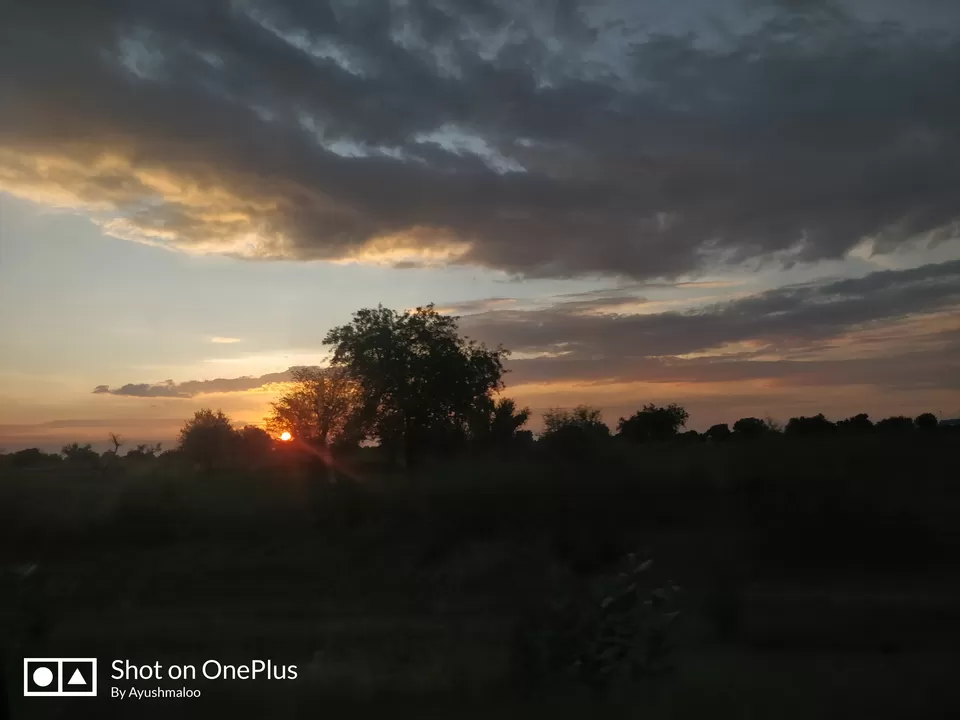 THANKYOUUU...
* Trip cost only for hotel and sites and cultural event is around 15k for 3 people.