Just as old as Buddhism and Hinduism, Jainism, also known as Jain Dharma is one of the ancient religions of India. All 3 religions believe in reincarnation. There are 24 Thirtankars and Jains walk on the path of Thirthankars teachings, especially of the 24th Thirtankar Vardhaman Mahavir. Jainism follows two principles, non-violence and respect for all living beings (including plants and animals). Therefore, Jains are strict vegetarians. Jains are divided into 2 sects i.e Svetambara and Digambara. They follow the same basic principles and vows, however, they also have their disagreements. I am not going too in-depth about Jainism as that's not what this article is about. I am writing this article as I was curious to know about Jain population outside India. So, my research got me some interesting facts which I would like to share. Now, coming back to the topic. You will find Jain communities almost in all major cities of India like Delhi, Gujarat, Rajasthan, Madhya Pradesh, Maharashtra, Tamil Nadu, Kerala, Karnataka, and many more. However, the good news is, it has not been limited to India anymore. It is making its way to other countries with the increase in migration of Jains.
Below is the list of countries;
1. United States of America - After India, the second most populated country with Jain Community is the United States of America. Virachand Gandhi represented Jainism in the USA at the Parliament of World Religions in 1893 and since then over 100 Jain centers and more or less 25 Jain temples can be seen here. Jain centers are complexes that include the main temple, images, libraries, meeting rooms, guest rooms, and so forth. Approximately, 200,000 is the number of Jain population in the United States.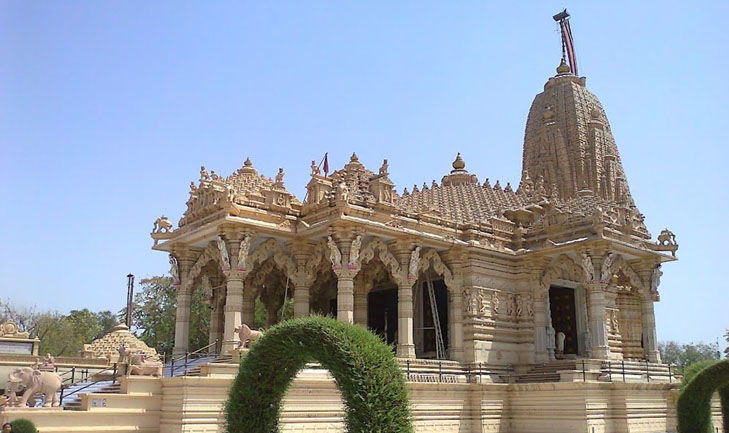 2. Kenya -Jainism is existing here for almost a century now. About 69000 Jain population is found in Kenya and is mostly found in major cities: Nairobi and Mombasa. Jainism entered here when Jains from India emigrated to Kenya in the 19th Century and now are the most prosperous businessmen.
3. United Kingdom - In entire Europe, the largest Jain population as of 2016, is in the UK with around 35000 people. Jainism first arrived in the UK with Champat Rai Jain who was a religious scholar and studied law in England in1892. In 1930, he established a Jain library. There are almost 9 Jain centers and temples in the entire country. In 1986, the Institute of Jainolgy was established in London registered as a charitable trust.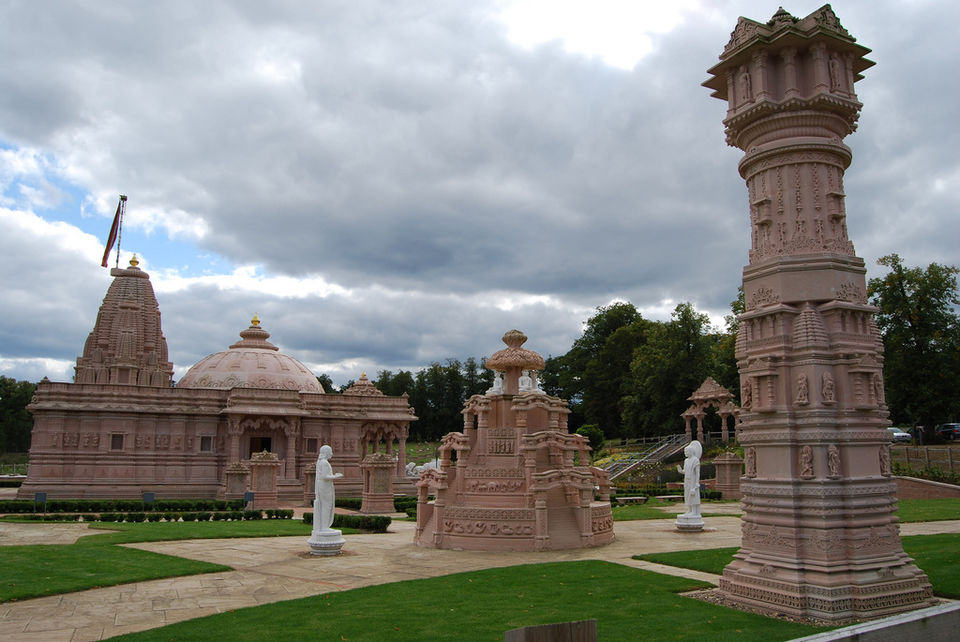 4. Japan - This is the actual reason that interests me to write this article.
Many Japanese people who were following Zen Buddhism, a school of Mahayana Buddism, are opting to convert from Buddhism to Jainism. In 2005, A Japanese lady named Churushi Miyazawa became a devoted Jain follower after meeting Gachadhipati Swargiya Jayantsen Suriswarji Maharaj Saheb in Gujarat. She learned about Jainism in-depth, gave up her materialistic life to live with minimalism like Jains. She also changed her name to Tulsi. Her Guruji gave her the task of spreading Jainism in Japan. She gets hundreds of Japanese people every year to Tharad, Palitana, and Shankeshwar in India who are interested to embrace Jainism, living their way, and follow the principles. From wrapping a white loincloth, chanting the Navkar mantra, eating before sunset, eating Satvik food, drinking warm water, meditating for hours at Derasars (Jain temple) in Japan, celebrating the 8-day festival- Paryushan, opting to fast all 8 days, and a lot more. This started from Naganoken, a town in Japan, and now spreading in Tokyo and Osaka. To date, more than 5000 Japanese families have converted to Jainism. As of now, there are 3 Jain temples in entire Japan.
5. Belgium -Not much population of the Jain community is seen in Belgium. Over 1500 Jain people are found in the country with the majority living in Antwerp and are involved in the diamond trading business. I am mentioning Belgium even though it has the least number of Jains because I loved the temple in Antwerp. Currently, there are 2 Jain temples and cultural centers in Antwerp and Wilrijk.
Of course, there are other countries too like Canada, Uganda, Tanzania, Burma, Nepal, and Malaysia, where you will find Jains but in small number. They may have temples and centers or may not. I am happy and proud, that our ancient religion is being accepted by foreign countries.
P.S; This article is not about promoting or publicizing any religion or being racist. I have no personal intentions.
Thank you for your time. I hope you enjoyed reading.