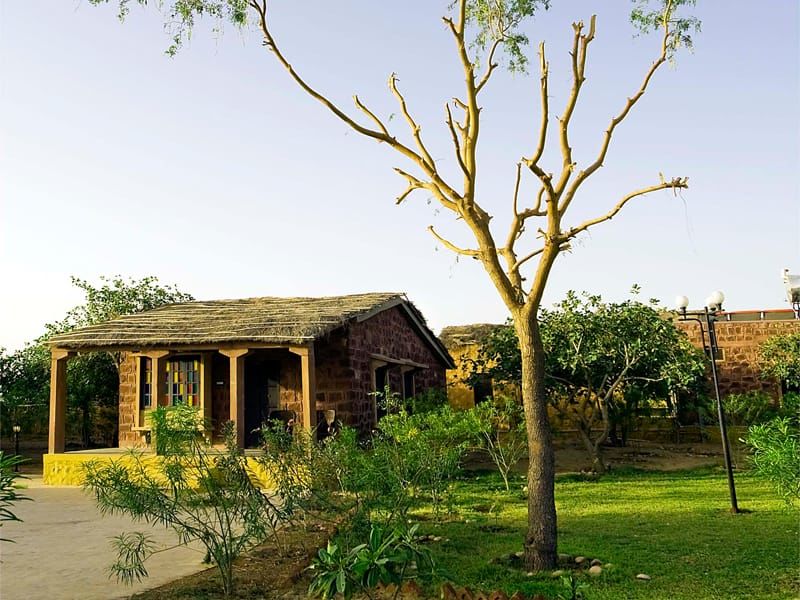 "Mirage!!!"
Remember those long road trips during your childhood when you didn't understand what mirage was, sitting on front seat of that car waiting for that lake or river or just surface water in that scorching heat. Every time your car chased that mirage, it disappeared. Now that we are doing white color jobs or just office work, mirages changed. For some mirage is Friday eve, next Christmas/Thanksgiving or for us Indians Diwali when we can just say no to work and enjoy to our fullest. But when you chase down that Friday and just an hour before you are about to dip your face in mirage, your boss comes to you with some emergency and you have to work the night. :(
Throw out your worries and tension from your baggage and pack that cute bag with pretty clothes and head out!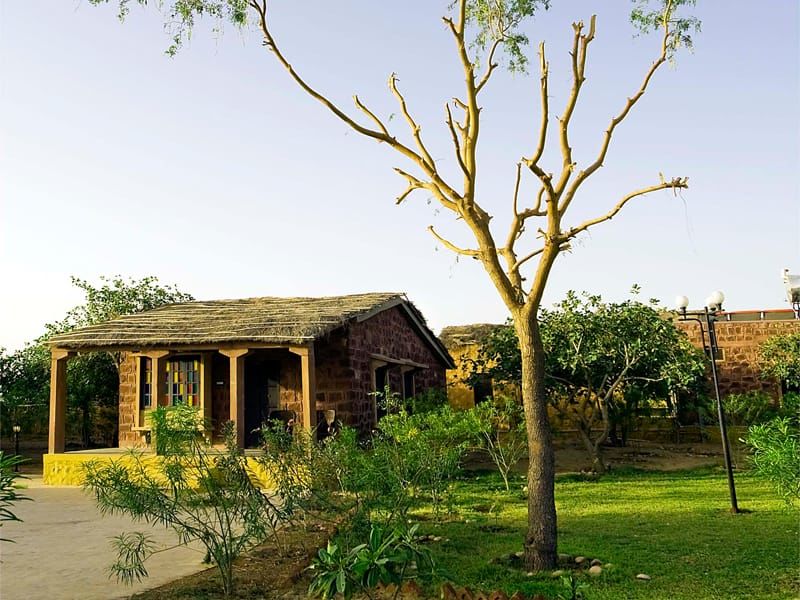 Known for it's golden fort and many haveli at heart of this town plus advantage of being the border to Thar desert and cities of kings Jaisalmer has much more to offer. You may read all about Jaisalmer over here. But what about people working very hard on their job that too out in field unlike me working as a freelancer sipping a tea and working from a nice cafe at middle of work day. I completely get it that they need refreshing and chilling weekends/holidays where they could lie by pool and enjoy those long sleeps in fluffy beds of nice resorts.
So let me take you to the tour of this Nature resort just 50 kms away from city which offers the perfect vacation to you and your family.
On Jaisalmer-Jodhpur highway, about an hour away from Jaisalmer city, This the place for you to leave your daily hassle and relax for a bit. Taking you away from desert once you enter the gates of this resort by keeping you in middle of pretty plants, green lawns, swimming pools and beautiful peacocks singing the song of welcome with ducks dancing by water fountains.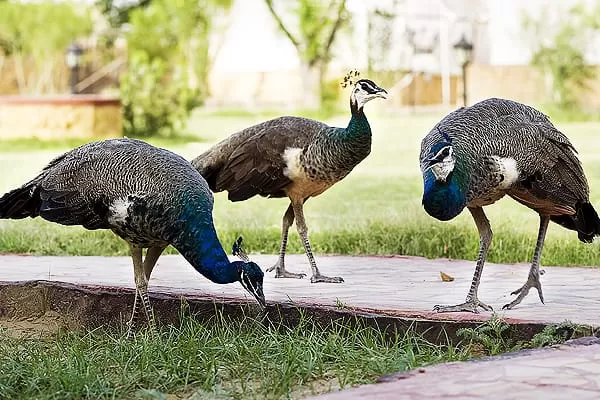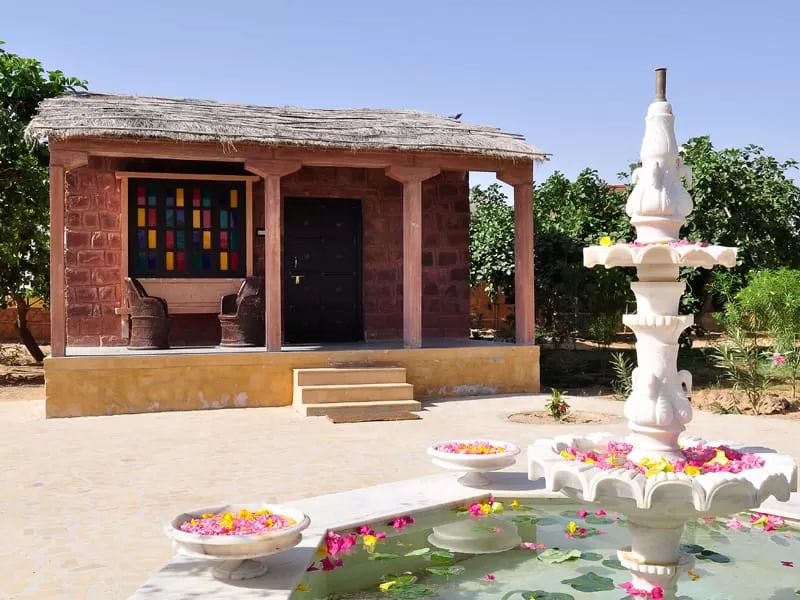 Take a dive into your bed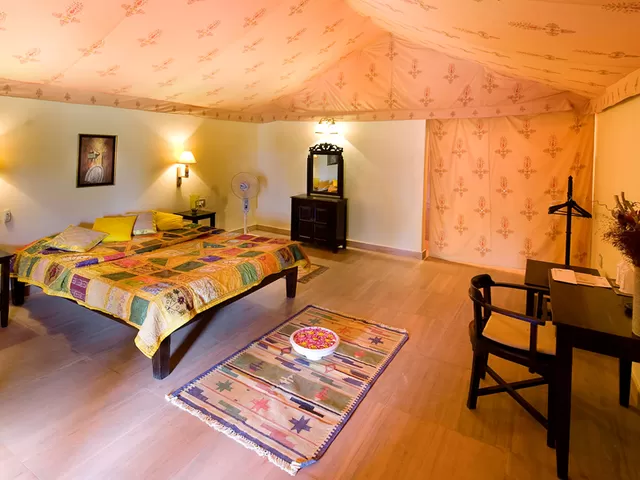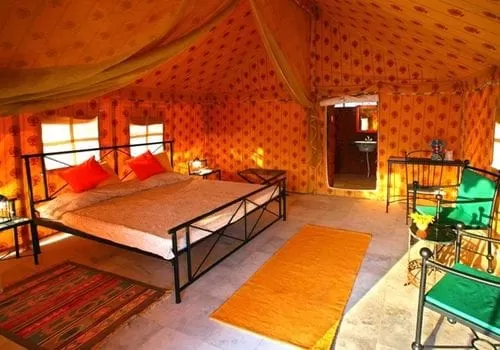 As you have got passport for being lazy on your vacation, just hurry yourselves to reception counter, sign in and officially convert yourselves to sloth bears. Staff is so nice an co operative, they will help you with each and everything while you are guest at this resort. Never once I had to wait for something I have ordered and they all are carrying huge smile on their faces all the time. With a pinch of royalty and fully spacious cottages/rooms over there are so comfy and fresh, you would just drool and dive in that bed.
Sit by the pool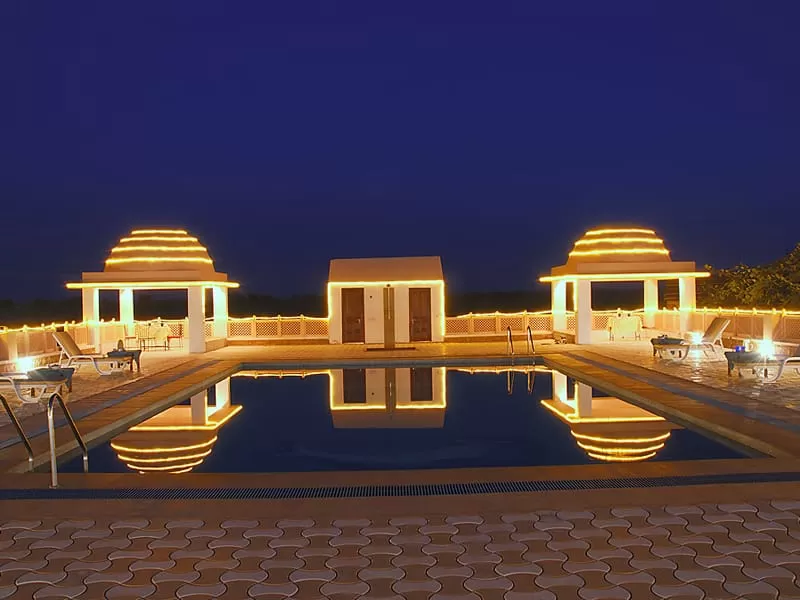 For those hyperactive or outdoorsy people who just can't stay so long inside their rooms and want to wander around, just go by the pool with your book and maybe a cocktail. Take few photographs for your instagram accounts, play some music, read that book for a while, if it feels too hot just take a swim in that blue water in front of you.
The jolly sunset in the farm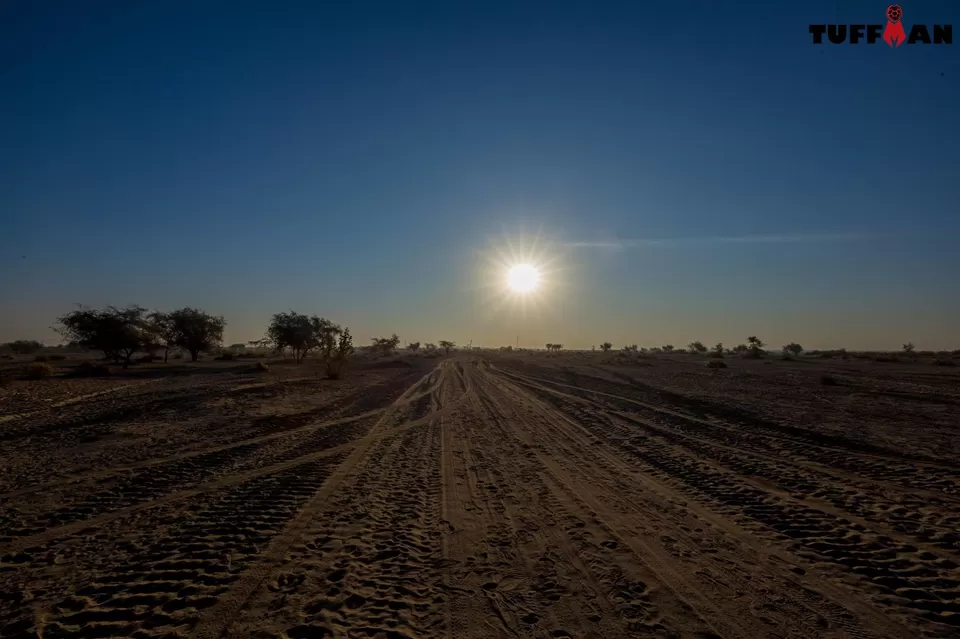 Enjoyed that good nap after high-tea in afternoon? Let's take a walk outside! Take a stroll in their farm just outside the resort and know about little bit of farming from the people managing a green farm in golden desert. And I can not describe the sunset I have observed with so many colors, it's like finally I got my mirage just a hand away. I was so awestruck, I even forgot to capture those moments with my camera but eyes still have those color palates engraved somewhere in some nerves.
Cocktails, Folk Music & Bonfire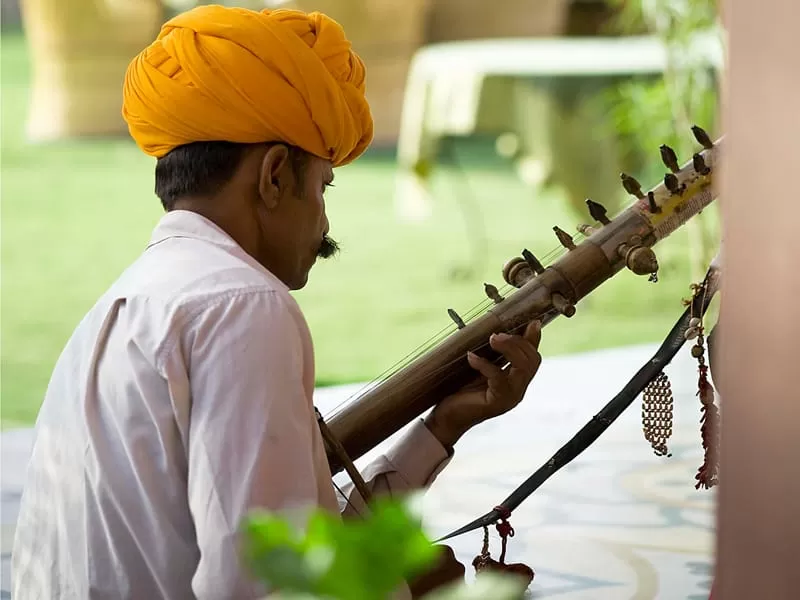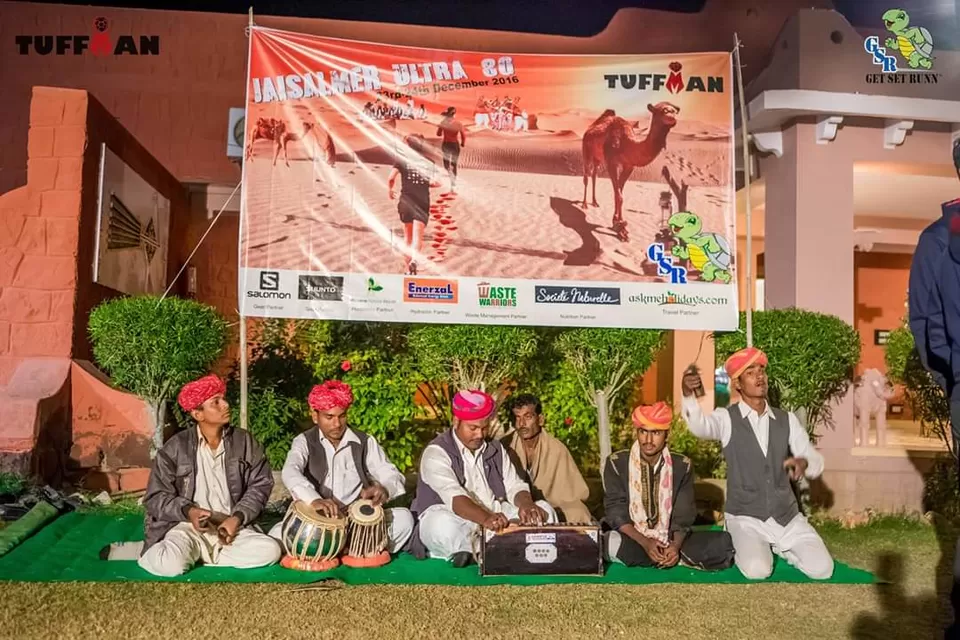 Hosts have en-calculated each and every thing for their guests I think so. As desert gets somewhat chilly at night and more during winter season, you get to enjoy long conversations with your friends and family out in garden with your personal bonfire to keep you warm up. When you are in a state which withholds such royalty and heritage, hosts can't let you go without you have listened to the famous folk song "Kesariya" and some dancers performing folk dance on that song as well as many others. Don't keep your self chained to your chair or your ass stuck to that grass. Dance along with those dancers and be free that night.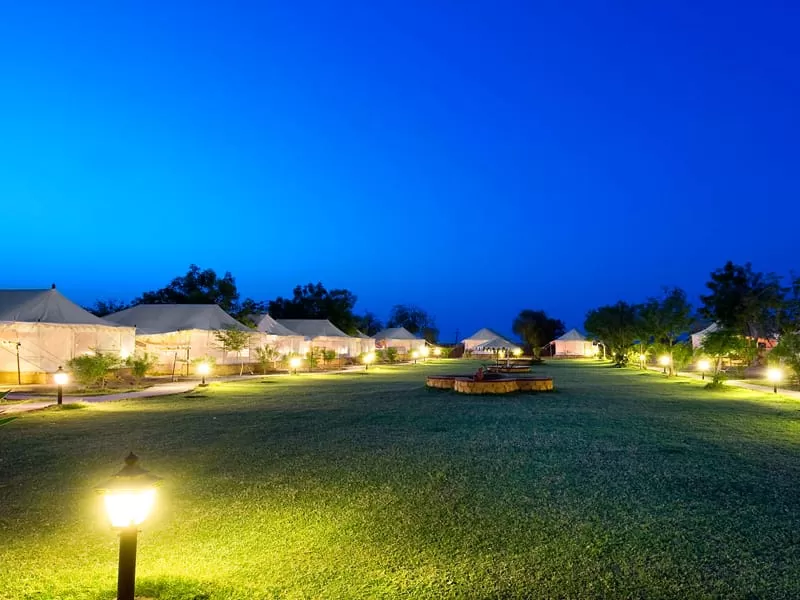 Note : All Pictures are provided by @Tuffman India Team, as I went to this resort during my desert marathon championship.
Mirvana Nature Resort : Instagram Page.
Tuffman India Team : Facebook & Instagram profiles.
Keep Travelling folks!
For any query/more details, please put a comment here or on instagram at @touringminded!