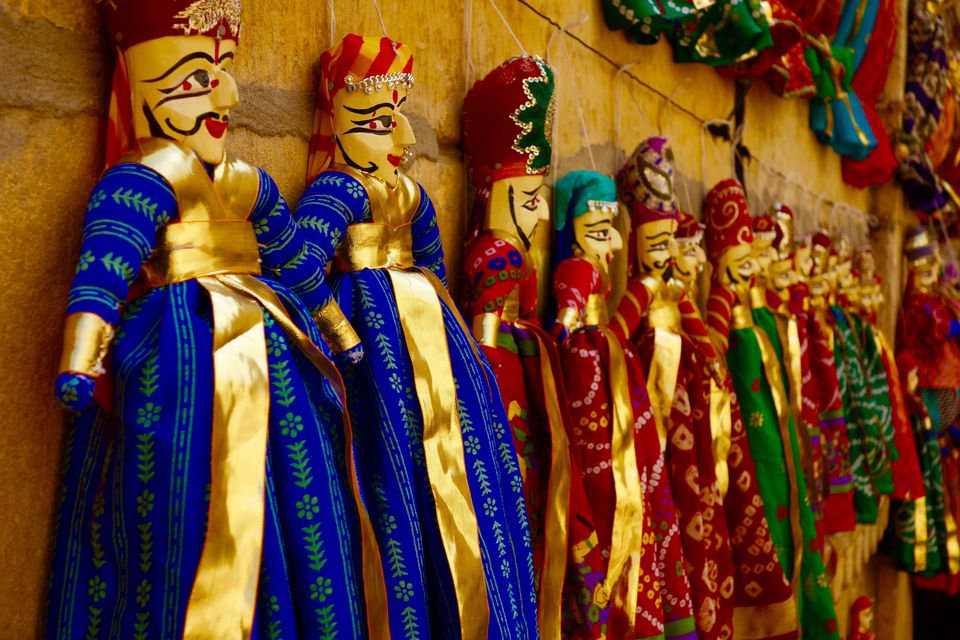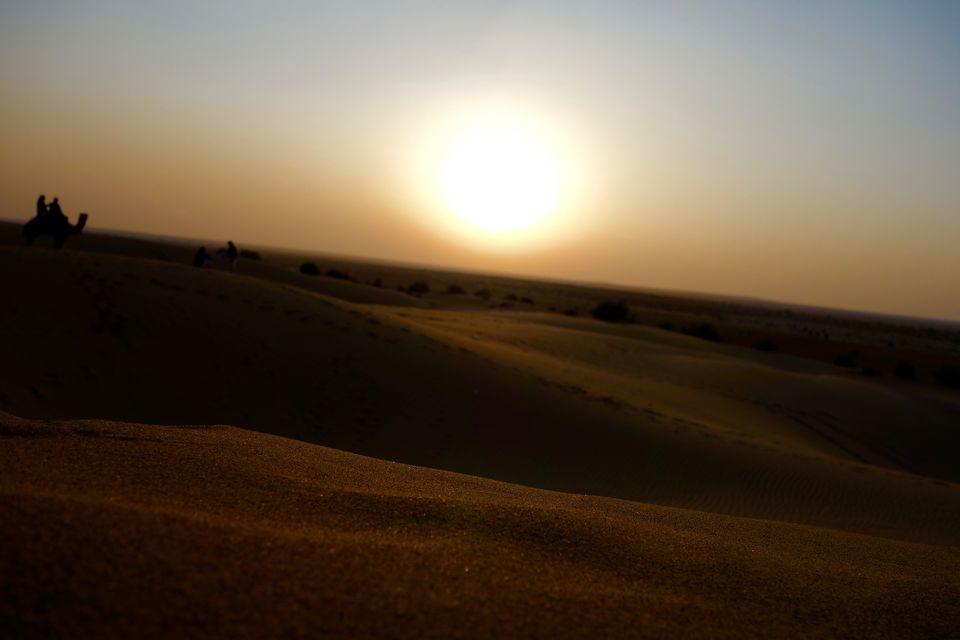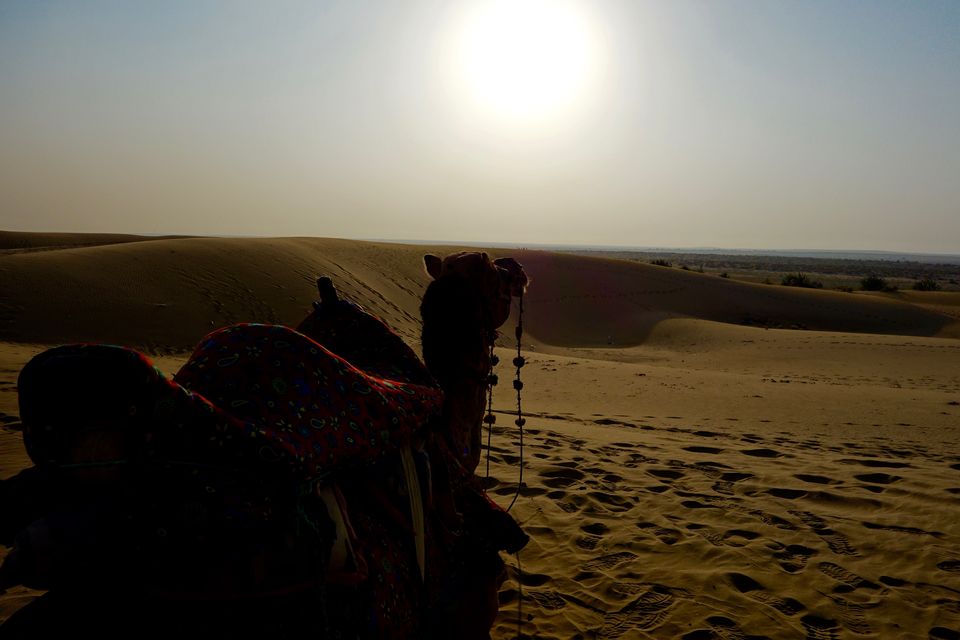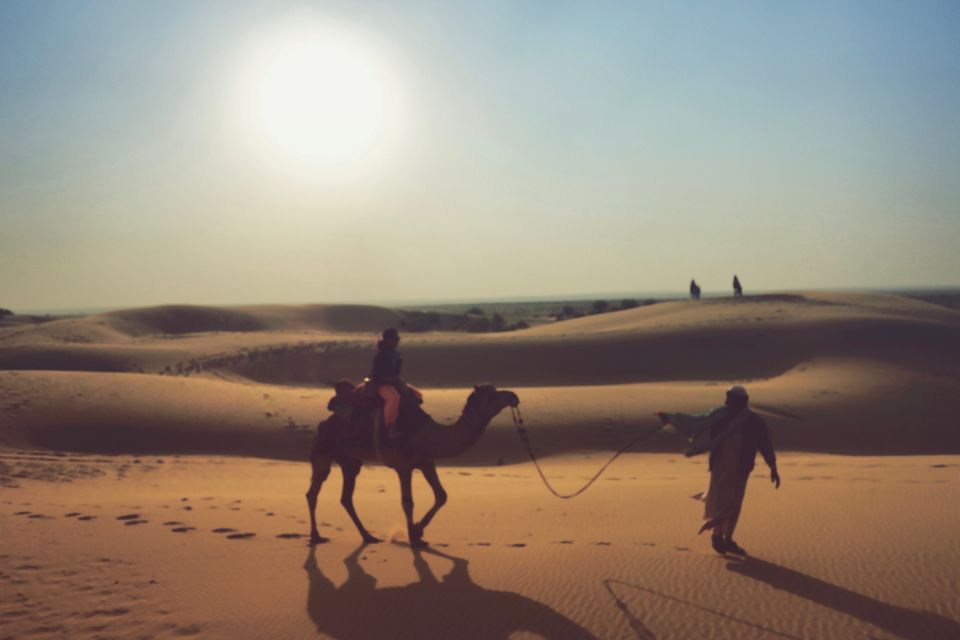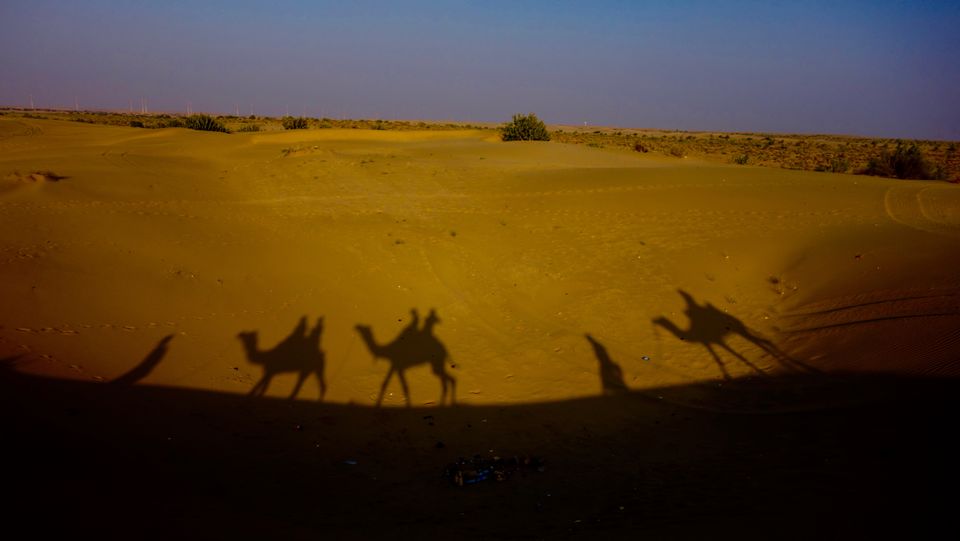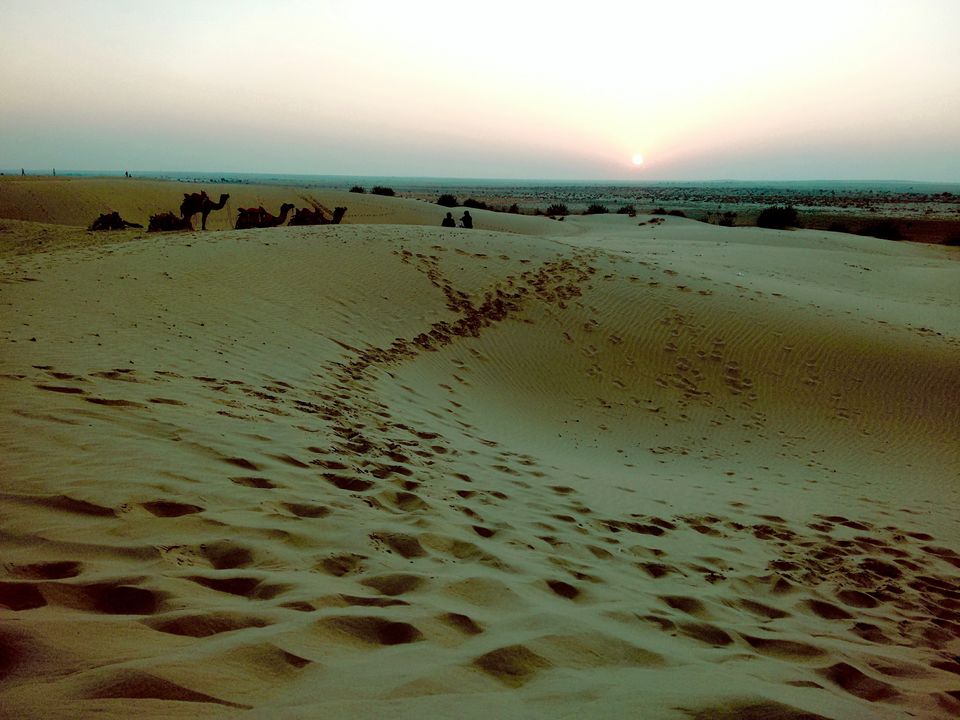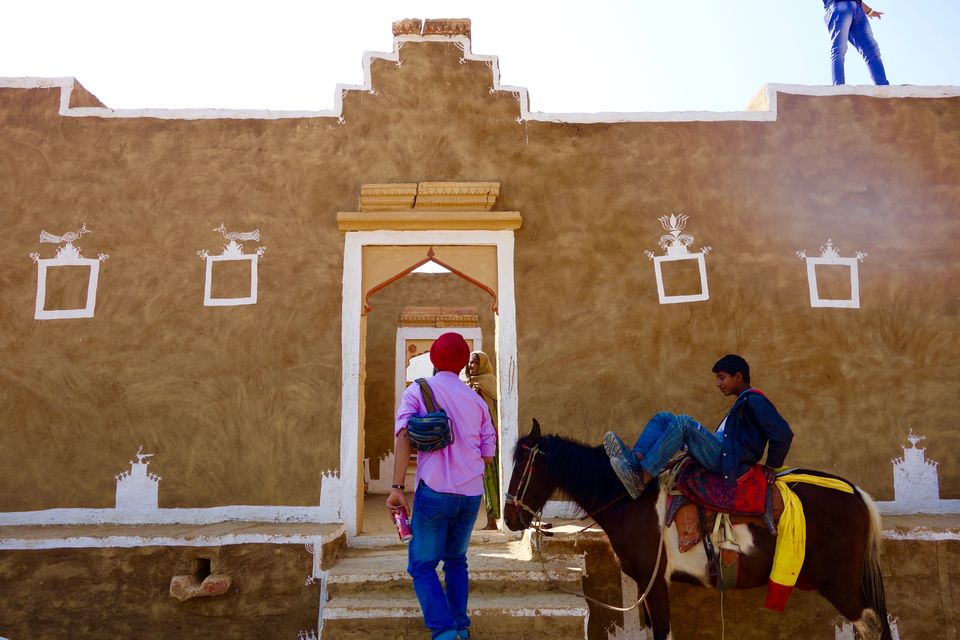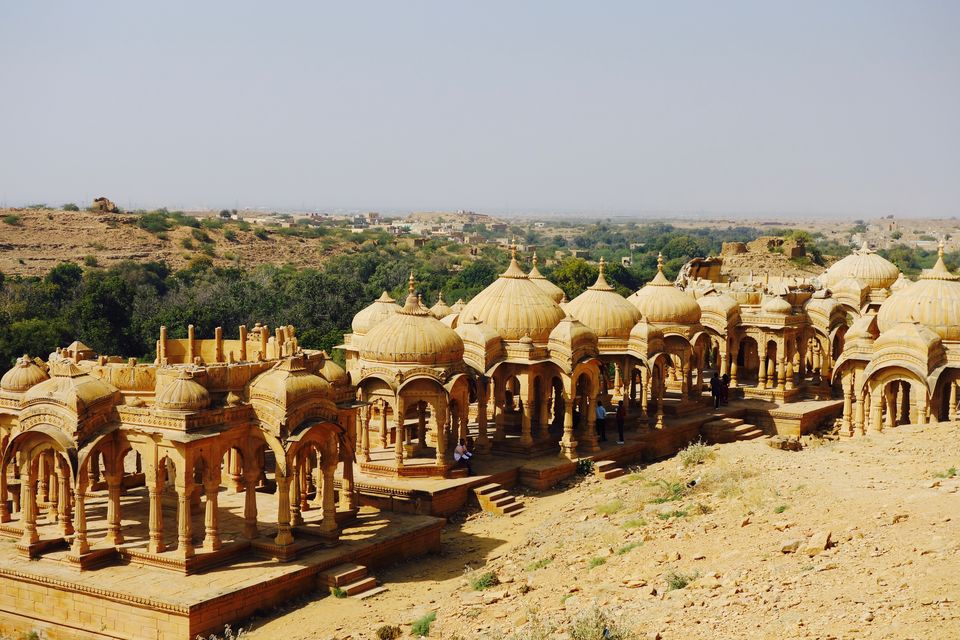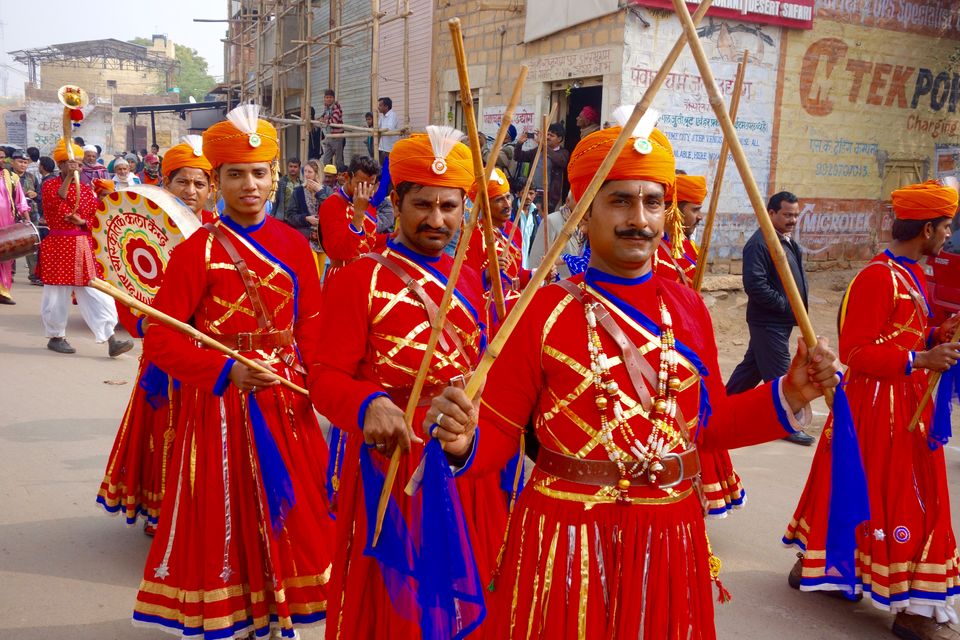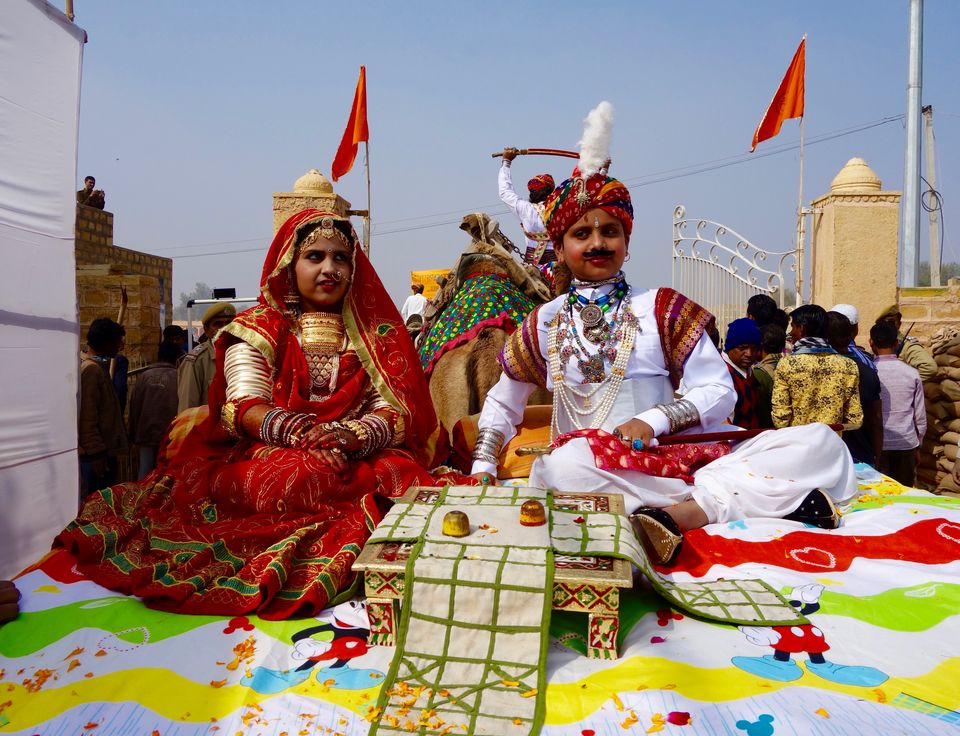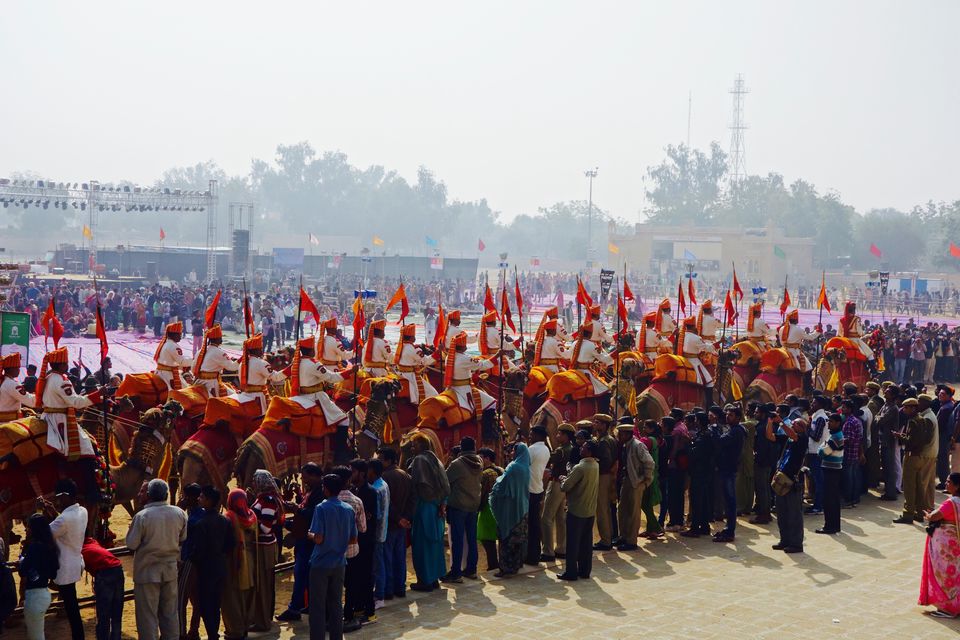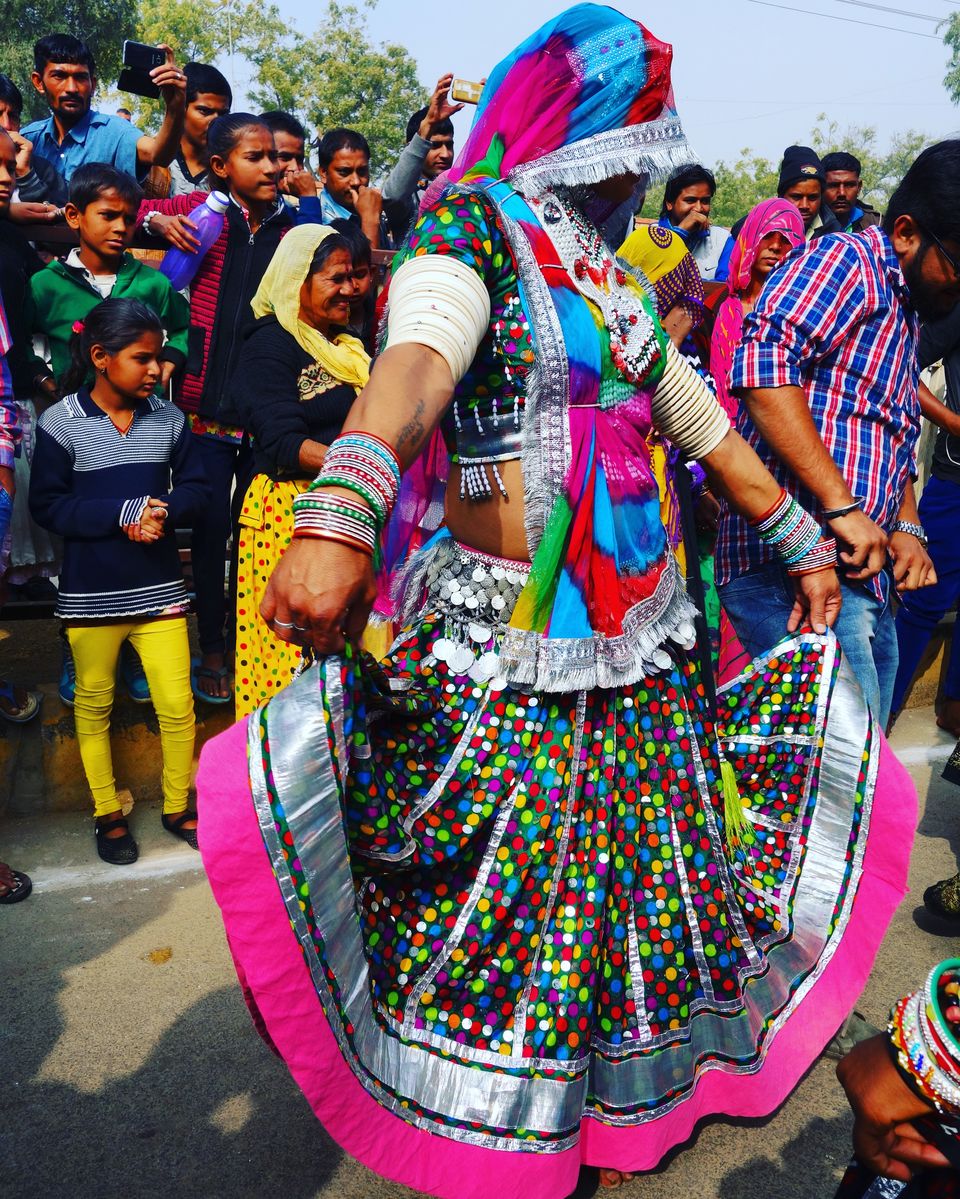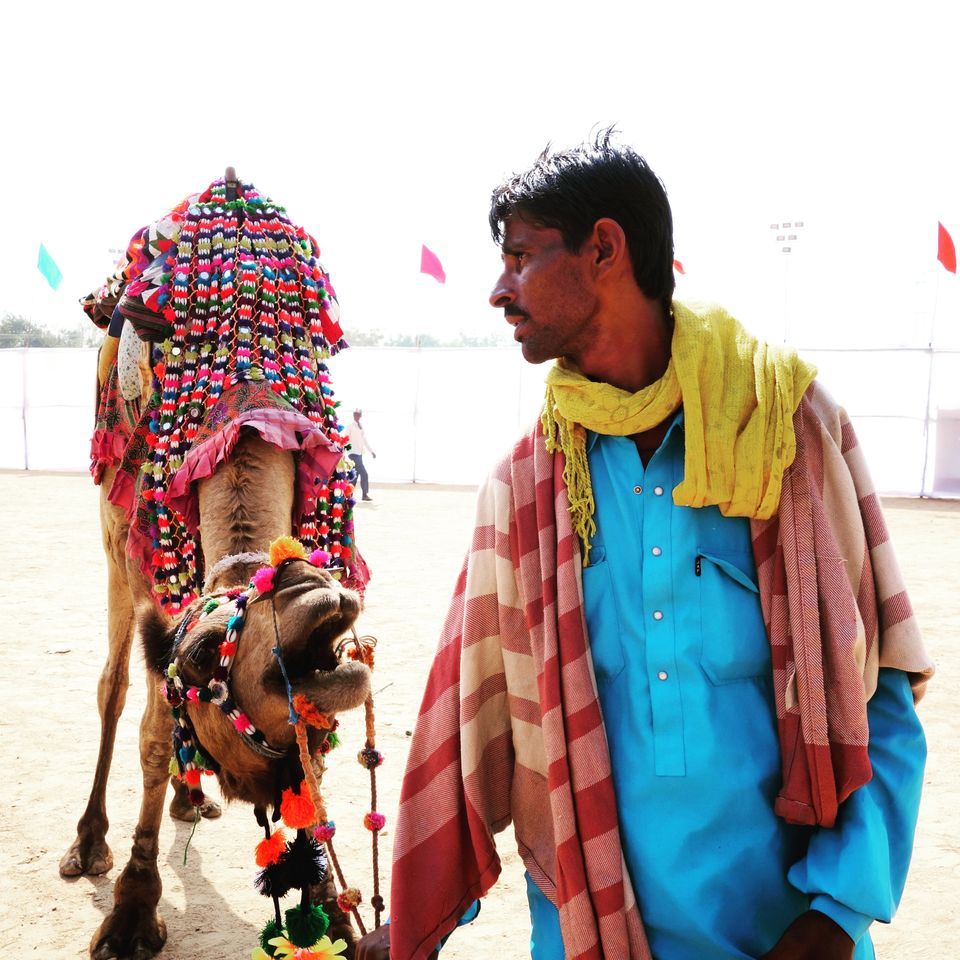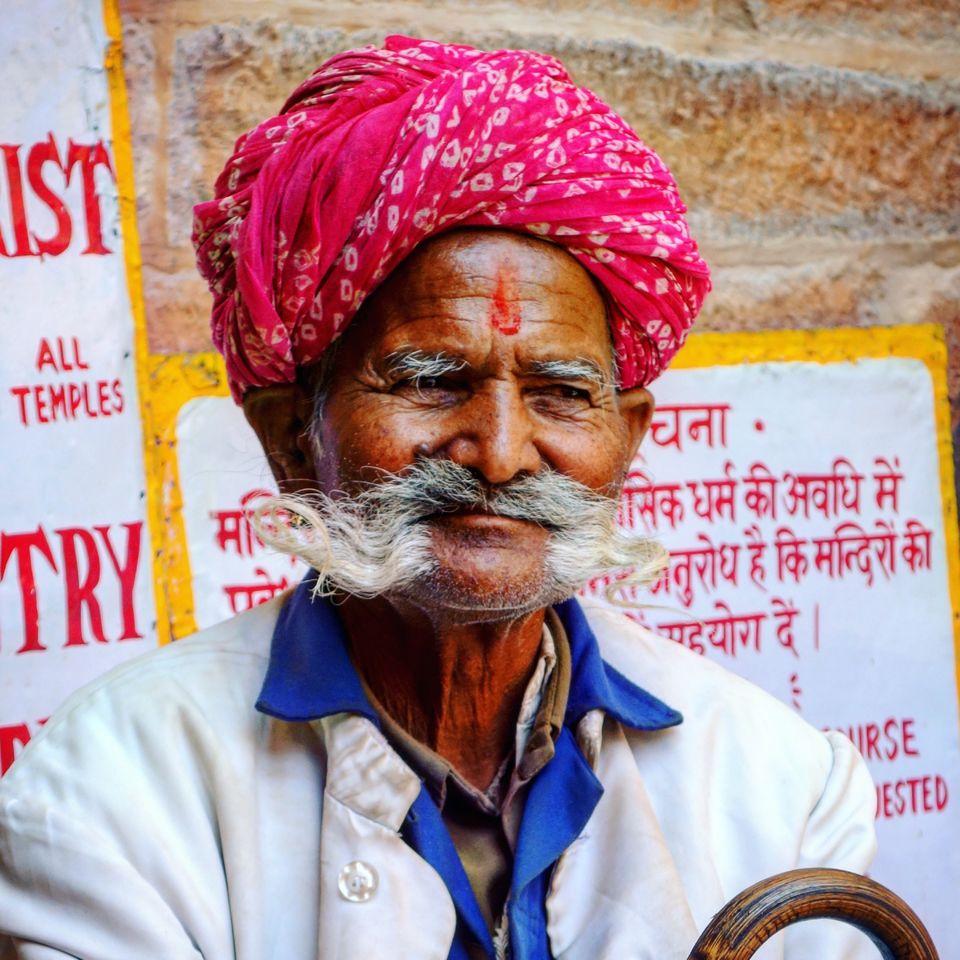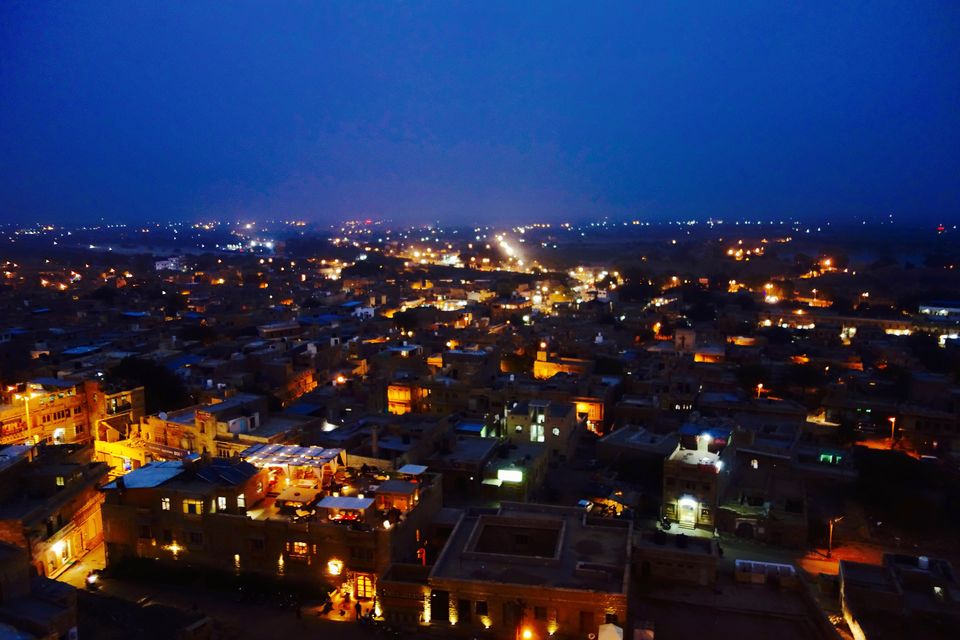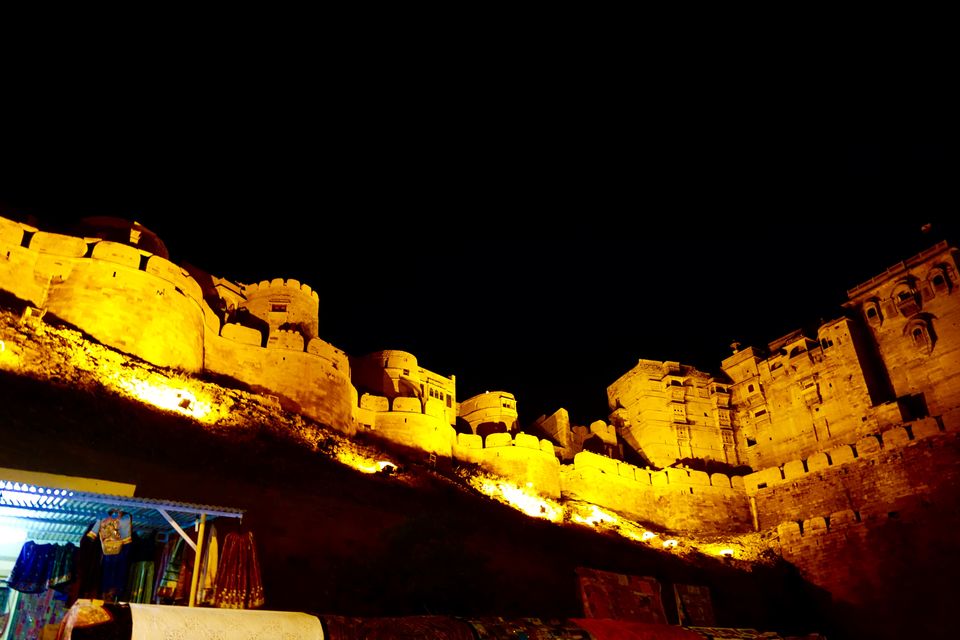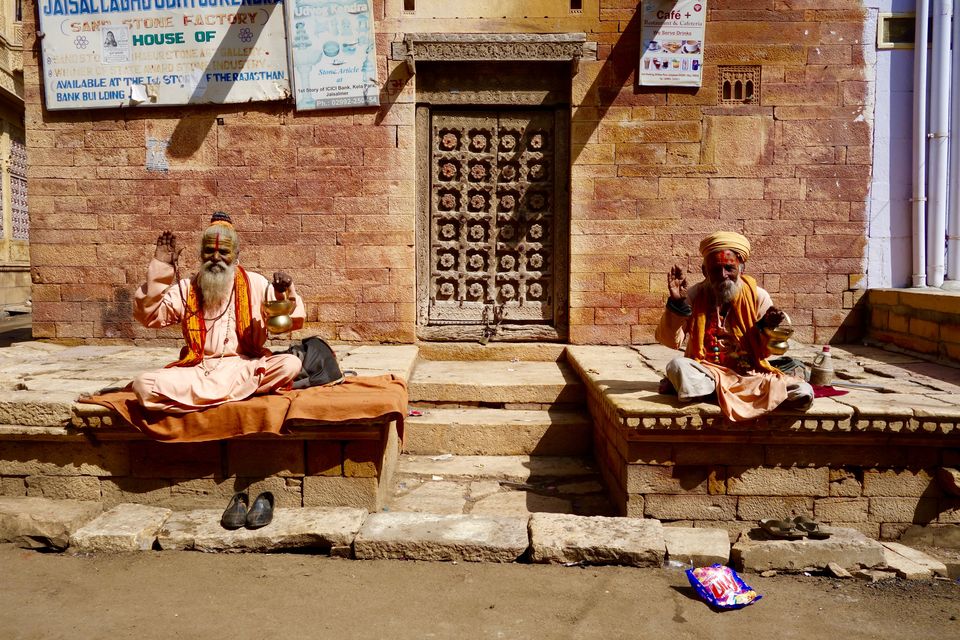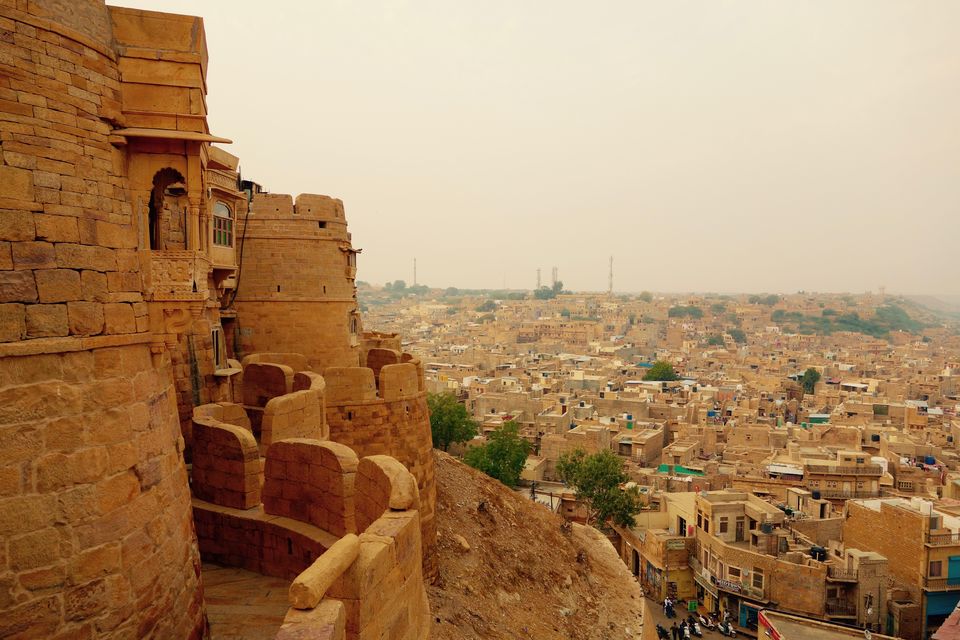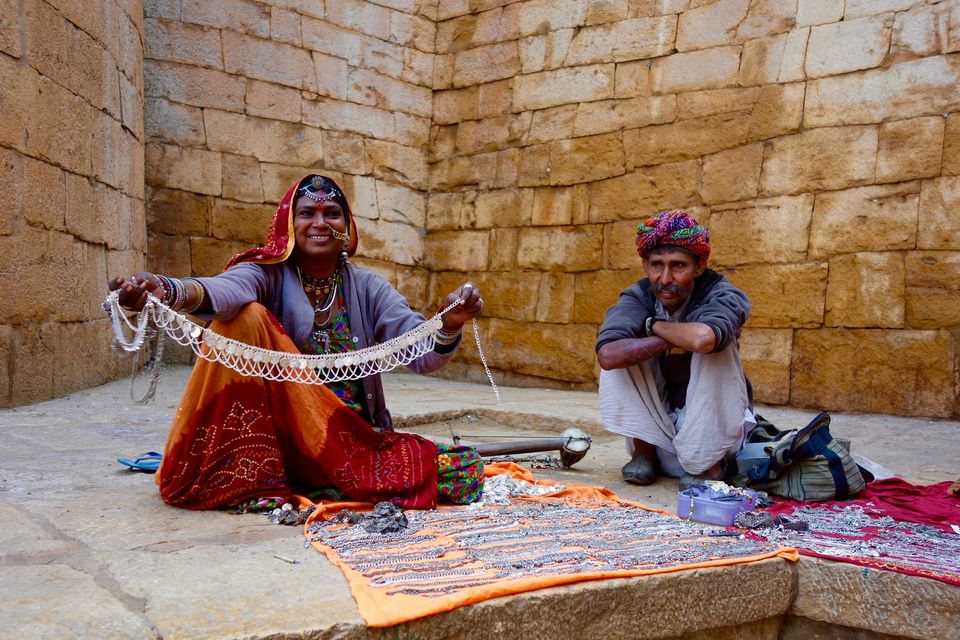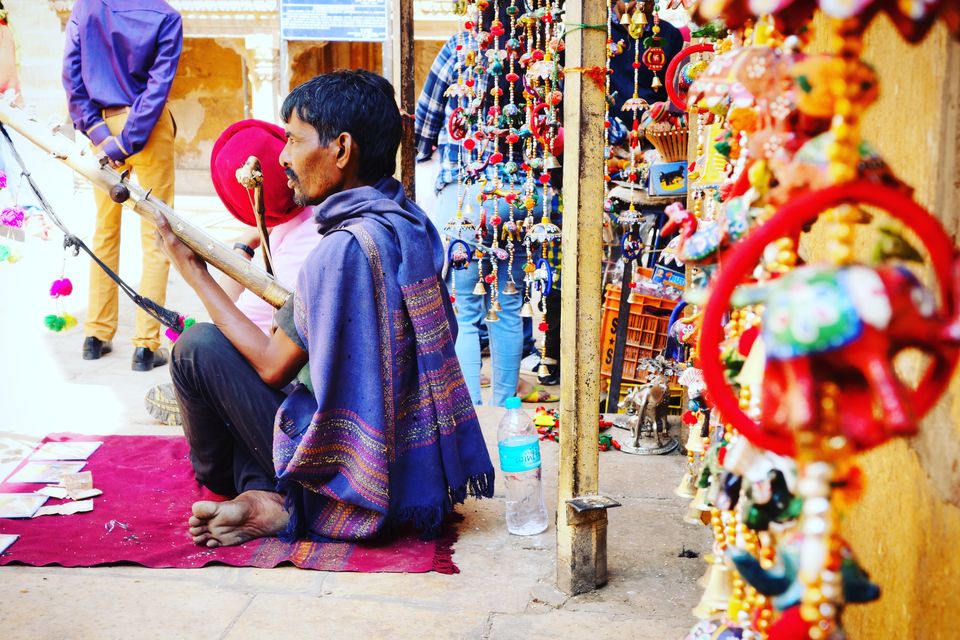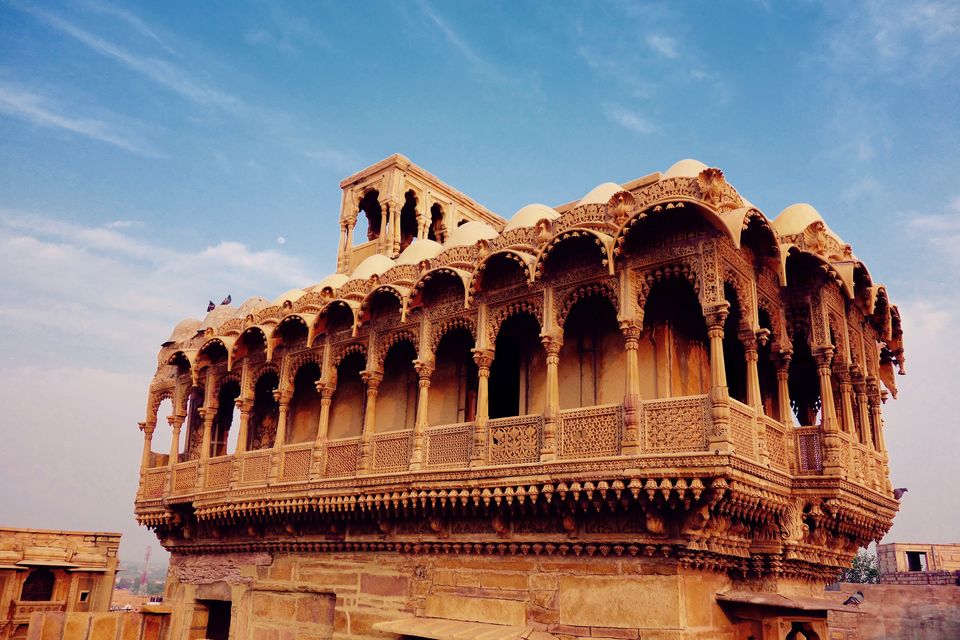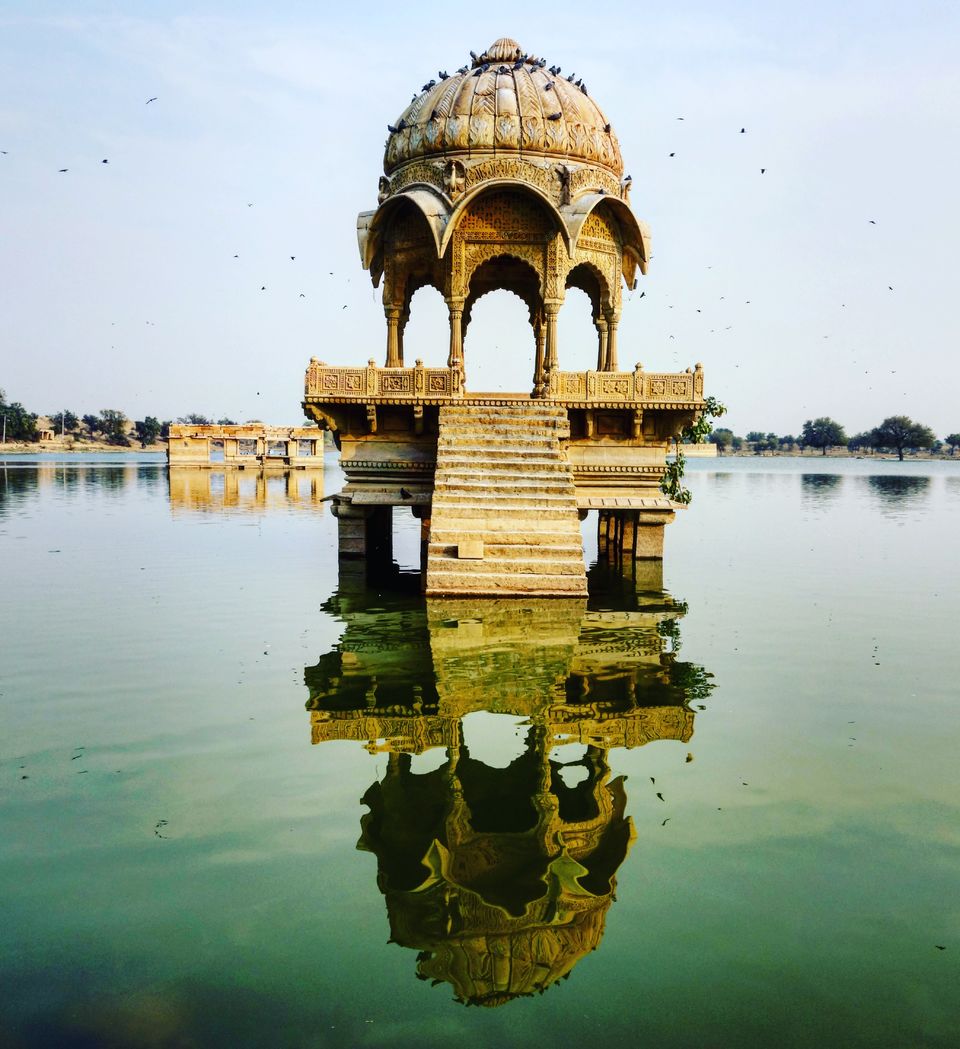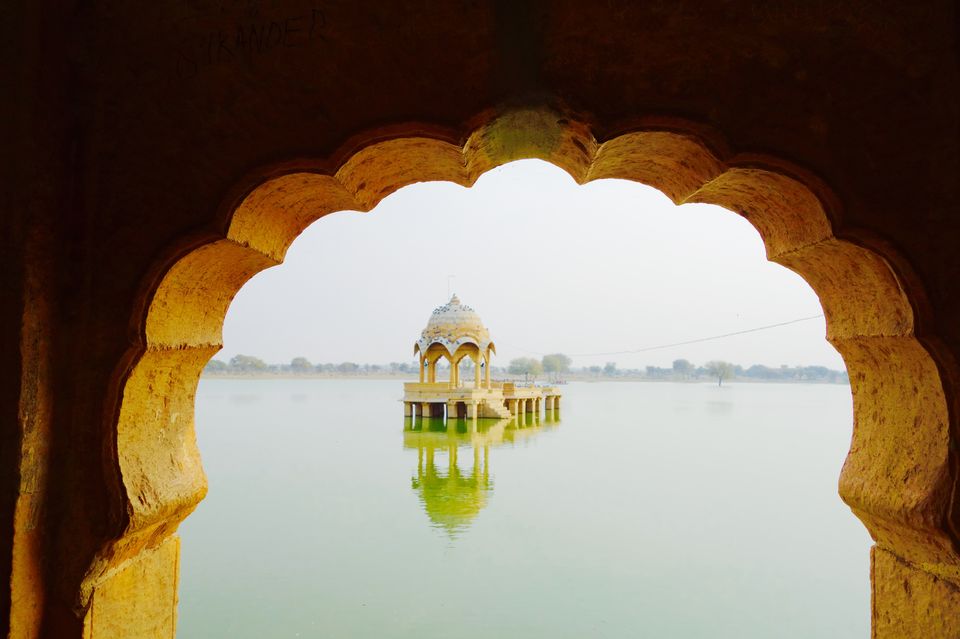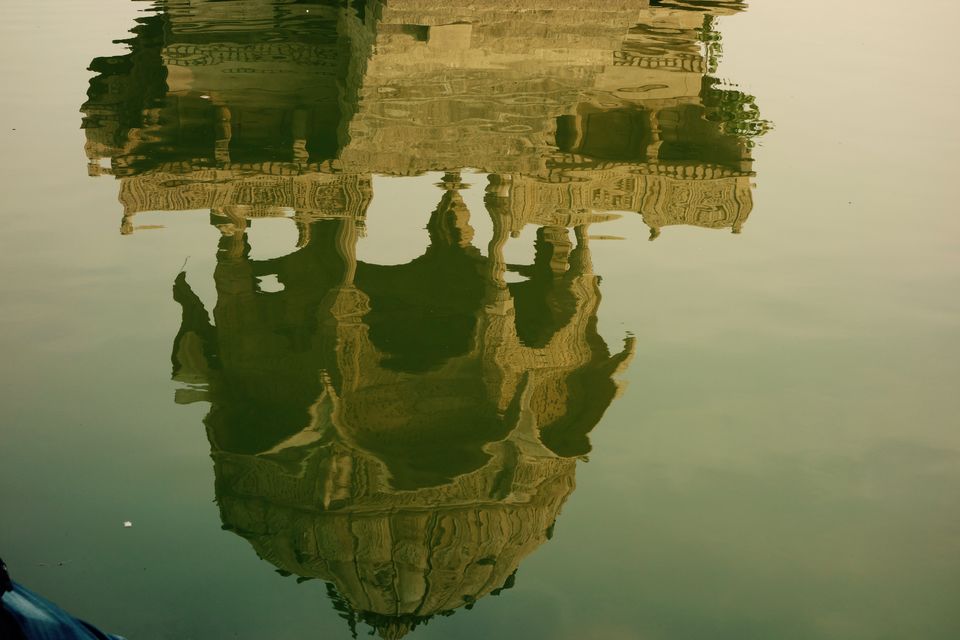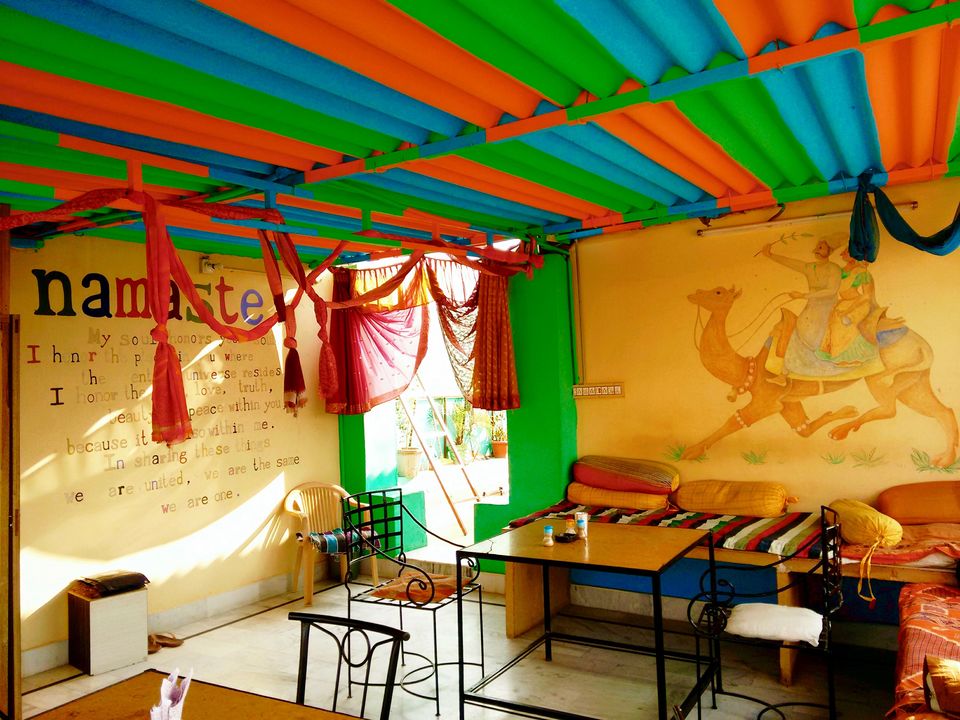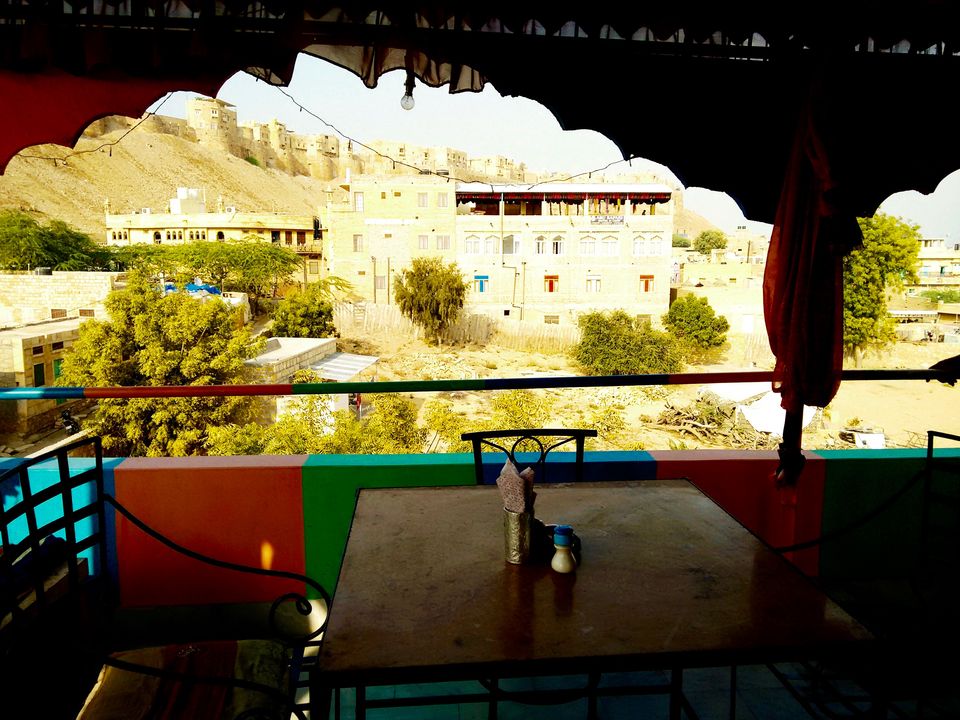 At every corner, at every turn, you will hear a symphony that narrates to you a story long forgotten. That's the beauty of Jaisalmer.
Namaste, welcome to Jaisalmer, a glimmering mirage in the unending gold of the mighty Thar.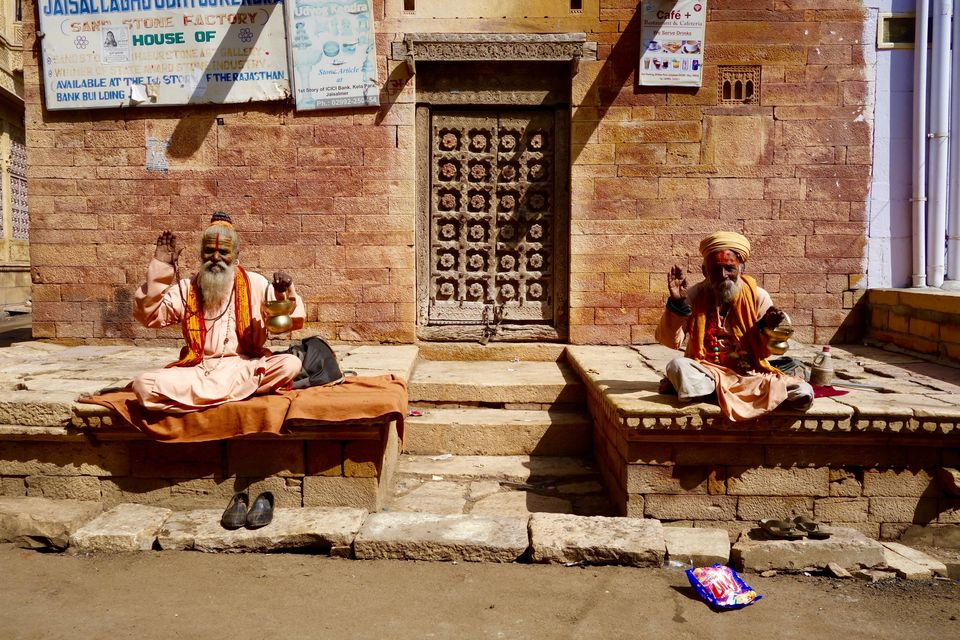 Distinguished by its yellow sandstone architecture, Jaisalmer beats right in the heart of the Thar Desert. Rising to prominence as a medieval trading center lying on the camel trade route, the city has risen from its ashes of the past in the last half century to become a thriving tourist destination of Rajasthan. Rich in culture, heritage, folklore and tradition, the city gives you a larger than life glimpse of Rajasthan, basking you in the western Indian princely state's true colours, welcoming you as one of its own.
While lying remotely on National Highway 15, Jaisalmer is not forgotten by the world. It offers an amalgamation of ancient and medieval architectural marvels, ornate havelis, delectable native dishes and colourful traditional attire that is enough to work magic on a traveler's heart. The crowning glory of Jaisalmer is its desert fortress which dominates the city's skyline. Jaisalmer Fort, which has stood the test of time and bears testimony to bloody battles gone by, lies sprawled across the hill top, resting upon its 99 bastions, clearly aware of the majestic past it represents.
With a strong desire to relish this enchantment of the Golden City, I set out to be joined by two more solo travelers. Together, we let Jaisalmer take over our senses and drown us in its golden glow, giving us each a souvenir to treasure.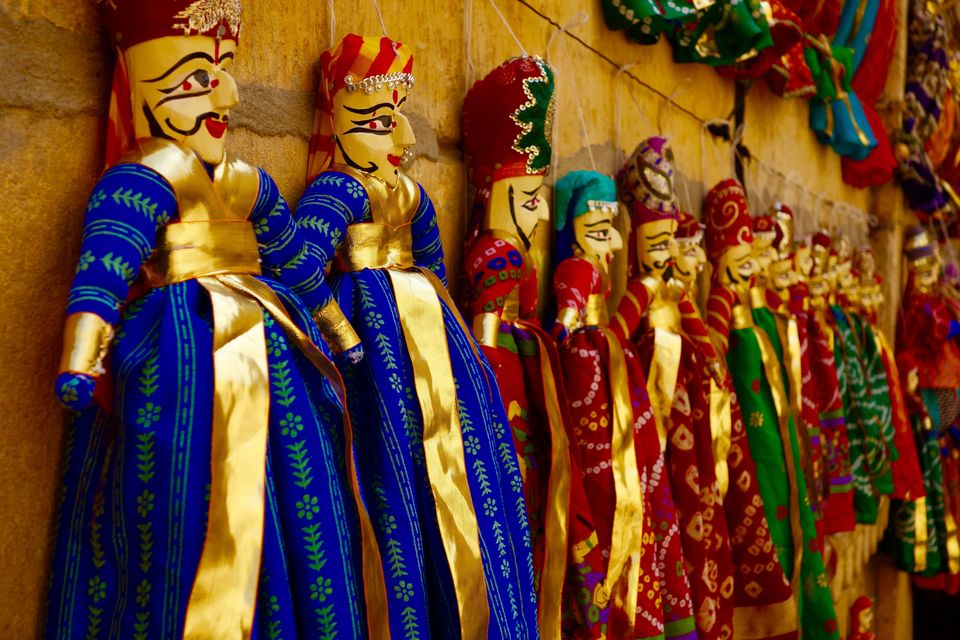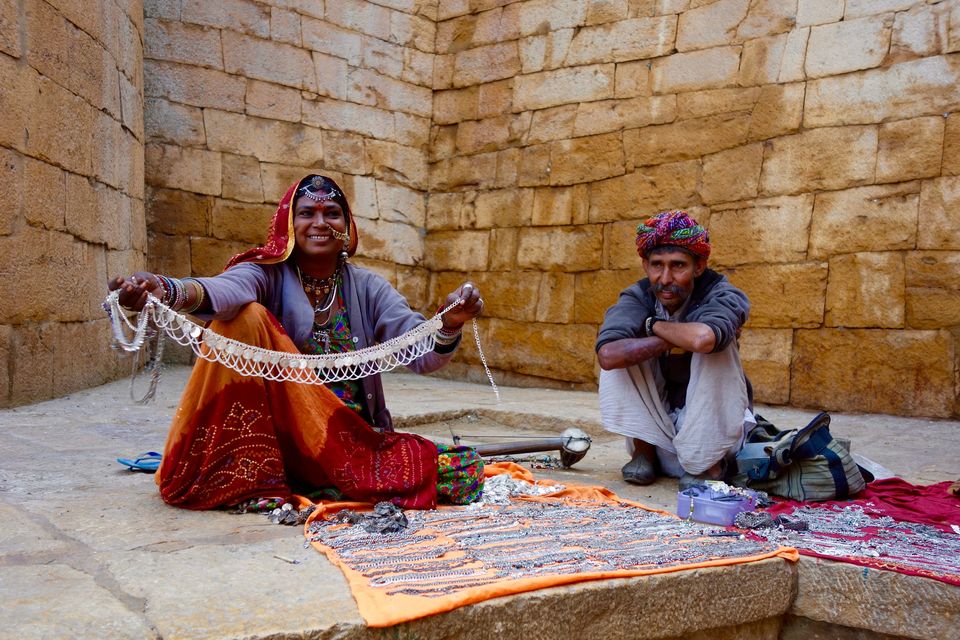 Finding Your Way
By Road:
Jaisalmer enjoys Volvo bus service and even Mercedes plying to and from Delhi and Ahmedabad. Many RSRTC buses and private roadway operators also provide buses to Jaisalmer from Mumbai, Pune and other major cities. Rajasthan State Transport Corporation buses also ply from Jaipur, Jodhpur, Udaipur, Bikaner, Barmer and Mt. Abu.
By Rail:
Many trains connect Jaisalmer to other parts of the country on a daily or weekly basis. During the peak season, many superfast AC trains also make Jaisalmer their stop. Jaisalmer is also a major station on the route of Palace on Wheels (Yay for the super-rich!).
By Air:
Since the civil airport at Jaisalmer is still not ready, you have to take a flight till Jodhpur, from whence you can either board a bus or hire a cab. Jodhpur Airport is at a distance of 300 km from Jaisalmer.
Since we were all backpackers on a shoe-string budget, we boarded the Mandore Express, sleeper class, from Old Delhi Railway Station till Jodhpur. We reached Jodhpur at 7:30 in the morning following which we got on a local RSRTC bus. The entire one-way journey cost us not more than Rs 550. After listening to wailing children in the sleeper and being crushed by rather healthy local Rajasthani aunties, we finally made it to our destination in the afternoon around 2:30 pm.
An advice for those who cannot handle crowds- take a private bus from Jodhpur. Since these local buses ply every hour, they stop at every village enroute Jaisalmer and trust me the crowd can get pretty overwhelming for the next 5 hours that it takes to reach Jaisalmer from Jodhpur! :P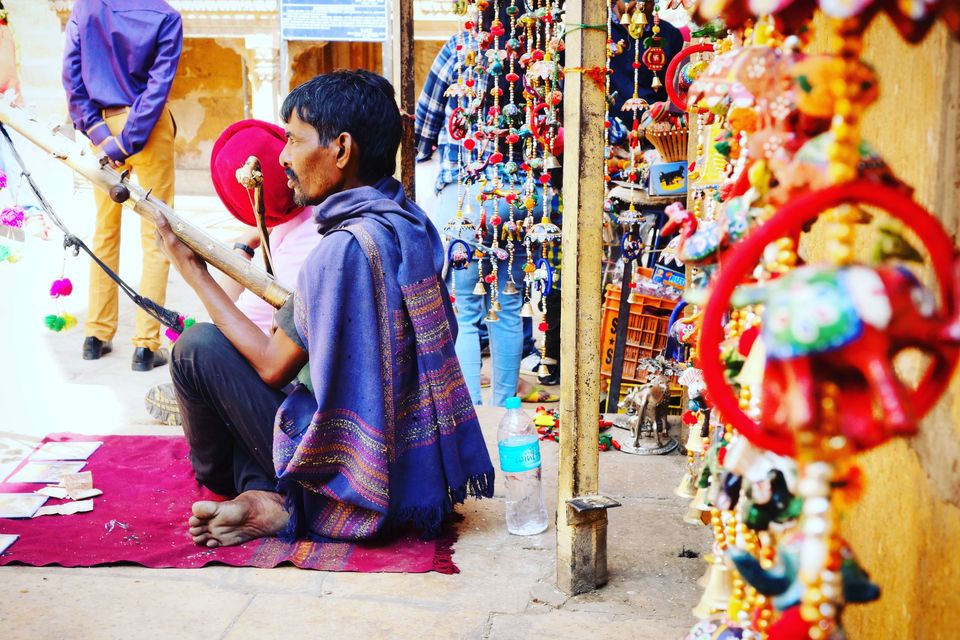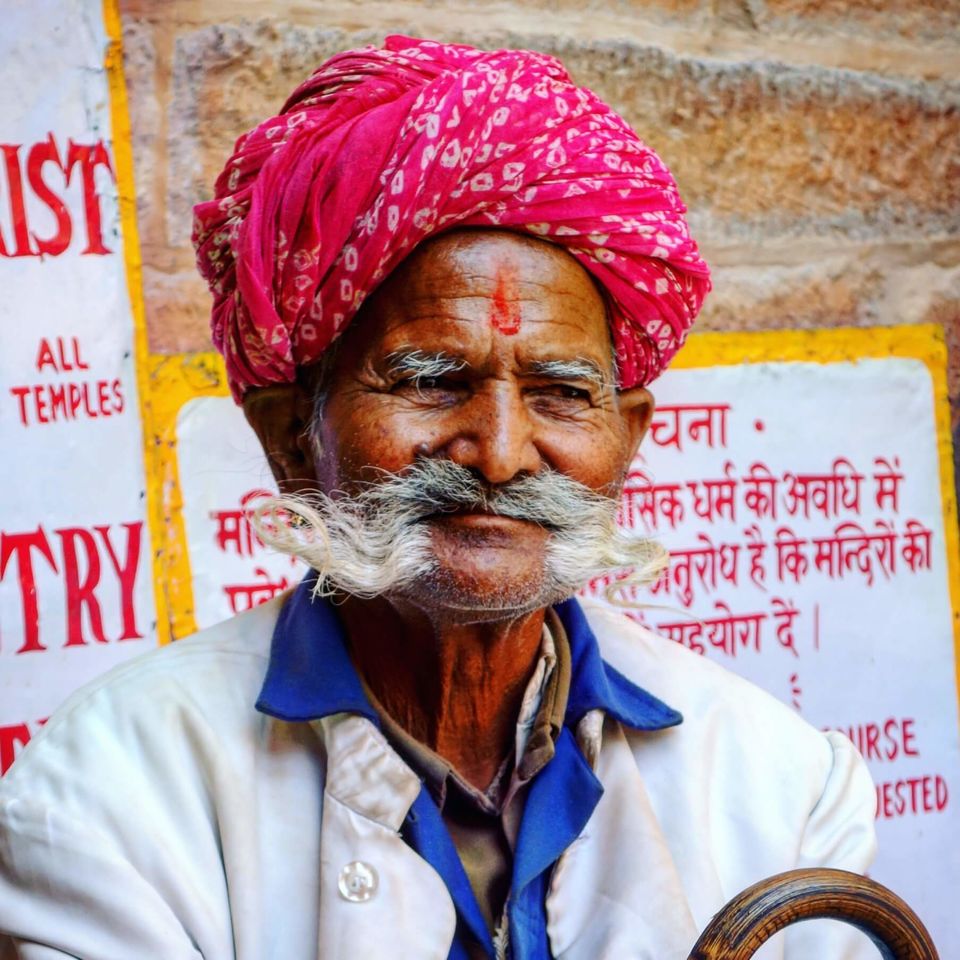 Accomodation-cum-Home
Being a favourite of tourists during the months of October to February, Jaisalmer obviously has no dearth of accommodation options. Depending upon what kind of a traveler you are, there are 5-star hotels as well as cheap bread and breakfast places. During my visit to Jaisalmer, I unearthed one such gem- Hostel Fort Side, Jaisalmer. A decent sized hostel accommodation, Hostel Fort Side is a perfect blend of Rajasthani colours, culture and stories- every backpacker's paradise. You can get rooms here for as cheap as 300 bucks a night! The price range is between Rs. 300 to 650 depending upon your choice of room- 'standard' or 'deluxe'. The owner of the place, Mr. Aladdin, is the warmest host and a great storyteller. He will go out of his way to help you and give you the best itinerary advice, especially when you do not have many days on hands as was our case and make you feel at home.
The location of this hostel makes it one of the best accommodation options for backpackers as it is centrally located, right next to the Jaisalmer Fort. We covered the entire city on foot, slowly taking in every corner and crevice of the Golden City. At night, you can relish the lit up fort view from the terrace of Hostel Fort Side- Yes! It's that's close! With two rooms for Rs. 800 and saving on the rental of a scooty, we had struck gold!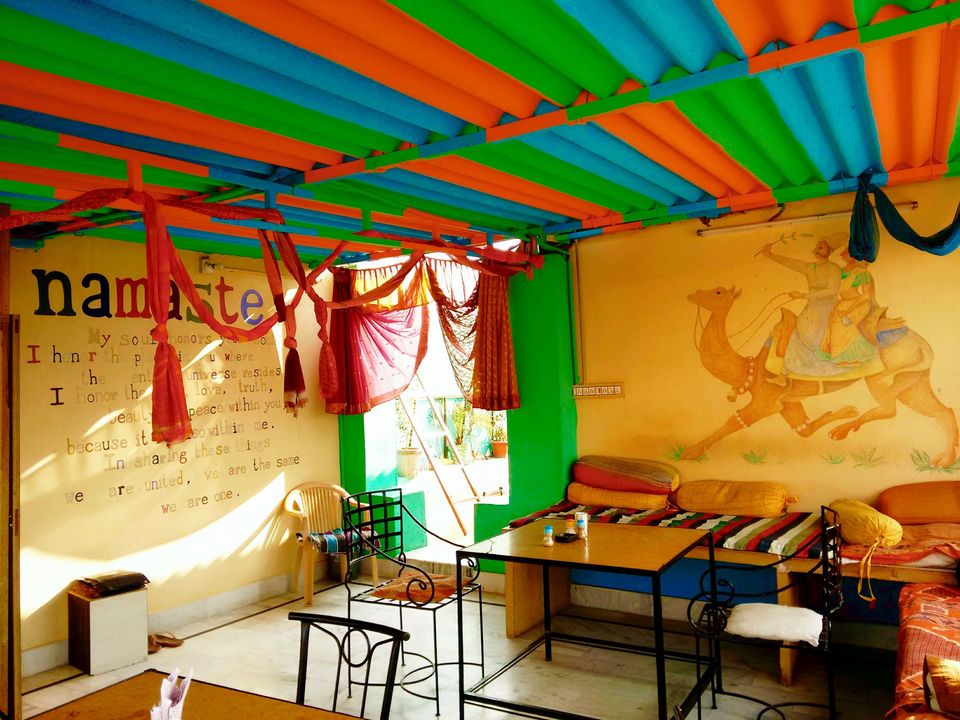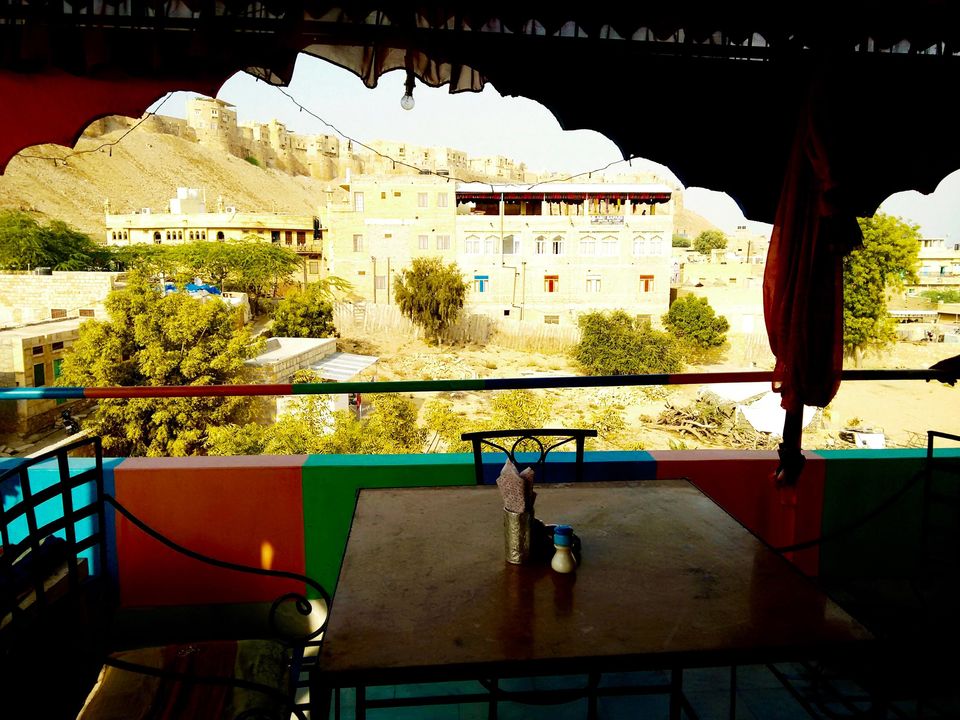 Exploring the City
Like I mentioned before, if you find an accommodation which is centrally located, you need not hire any vehicle for sightseeing. We managed to cover almost the entire city and its breathing havelis and forts on foot.
Once you set out into the city, it captivates you with its brilliance. Visit the Gadisar Lake and see all your troubles melt away into the surrounding water. The once-upon-a-time water reservoir is now a peaceful boating site surrounded by temples and migratory birds. Watching the sunset at Gadisar is something you would not want to miss. As the amber hues of the setting sun unite with the horizon, the entire surroundings are caught under its magical gleam. There is only peace, and more peace.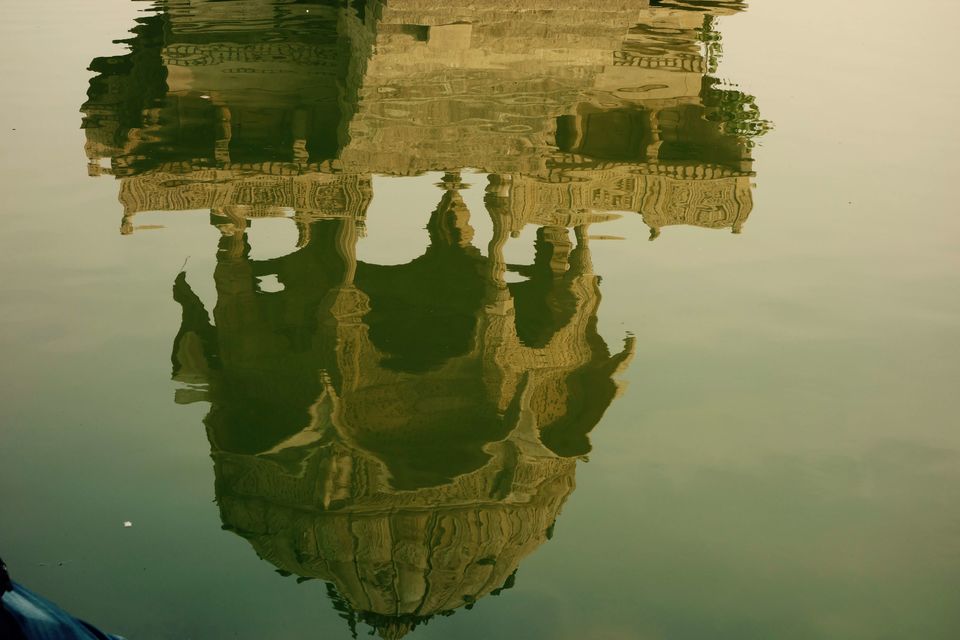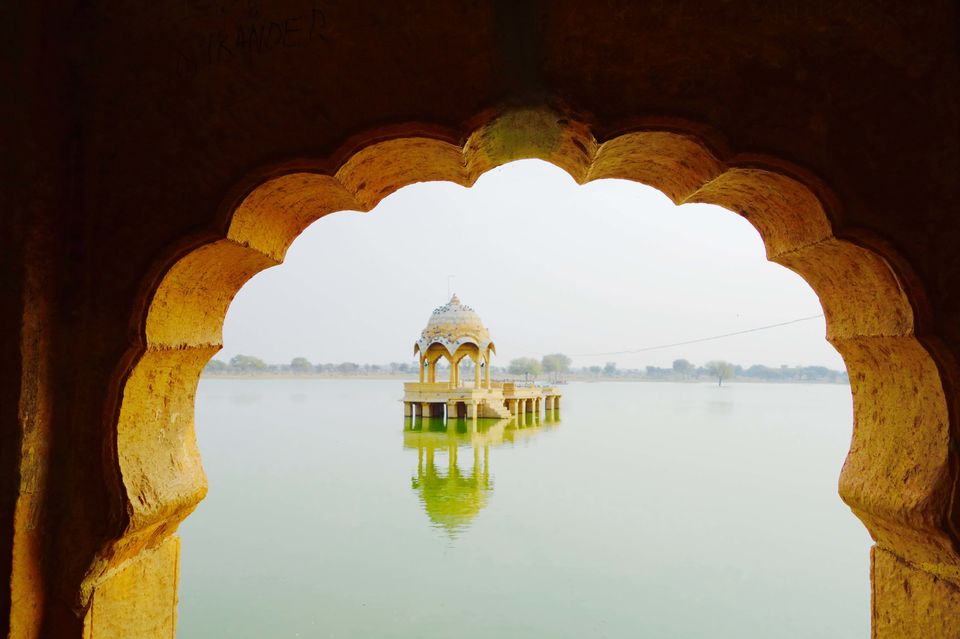 The Jaisalmer Fort of course is the highlight of the city. In fact, quite a major chunk of the city rests within the fort itself. This massive sandcastle has stood tall since the 12th century and now rises from the golden rolling sands as a reminder of the bygone era. A UNESCO World Heritage Site, its twisting lanes are still inhabited by ancient Jain Temples, bustling bazars, charming eateries and Rajasthani homes. If you want to experience something breathtaking, perch yourself atop the fort and watch the sun come down on the city. Slowly, a twinkle here and there, then everywhere, and as the world goes to sleep, Jaisalmer awakens. We just sat there relishing life at a slow pace and savouring the view of Jaisalmer city with its endless horizon. The view not only takes your breath away but also reminds you to breathe.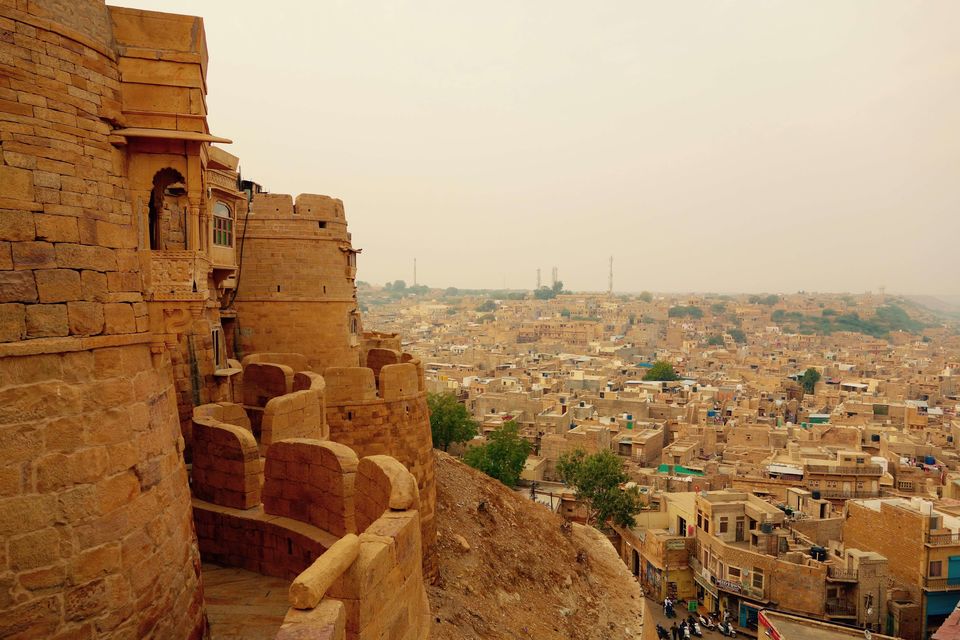 Beneath the ramparts of the magnificent Sonar Quila (Golden Fort) towards the north lie narrow streets enshrouding ornate and ancient havelis, each carved from the same golden sand stone, yet each with its own unique history and tales. Whether its Salem Singh ki Haveli with 38 balconies, each with its own artistry, Patwon ki Haveli where 5 havelis are clustered together making it one of the biggest havelis or Diwan Nathmal ki Haveli boasting exquisite miniatures and architecture, they all contribute to the splendor of Jaisalmer.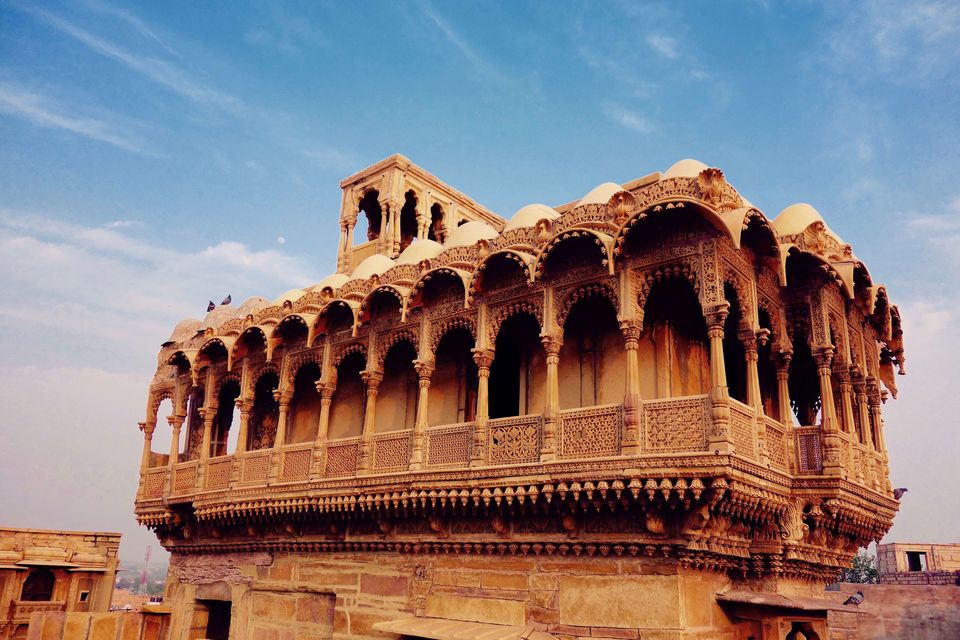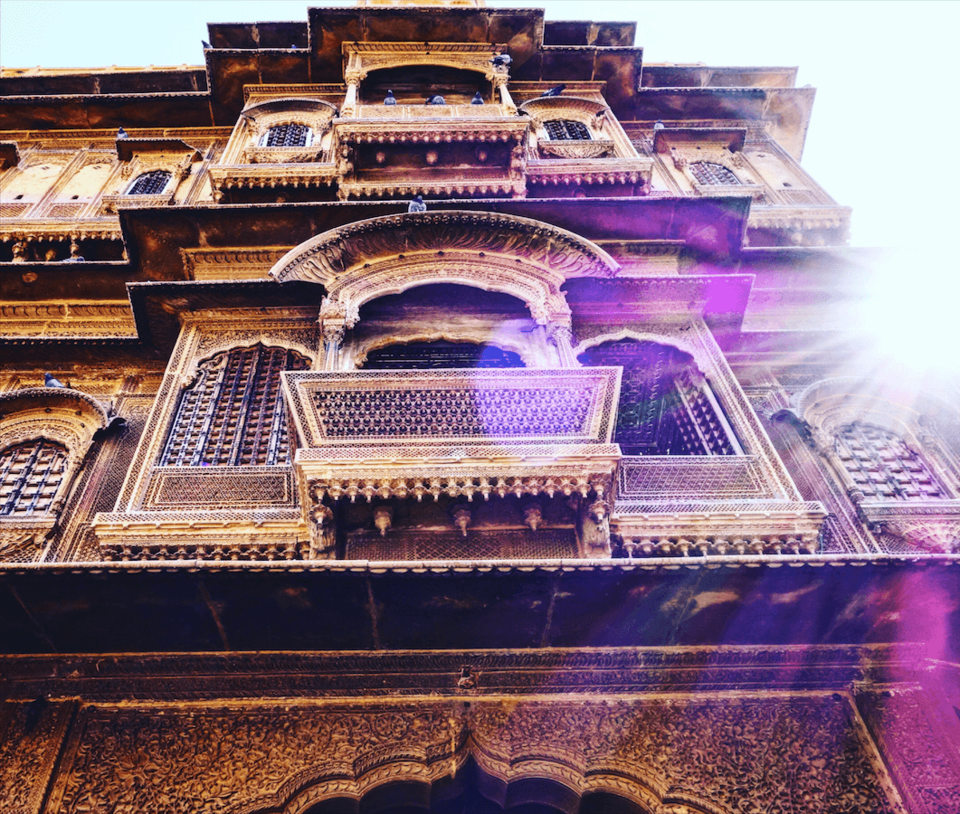 Our second phase of exploration, however, required a vehicle for which we struck a bargain of Rs. 1500 for a sedan for 24 hours including the night and a driver- all thanks to Mr. Aladdin's kindness. Bada Bagh lies 6 km from the main city, on the outskirts. This is a beautiful cluster of cenotaphs, a surviving reminder of the royal families from 16th century to the 20th century. The domed architecture also takes you back to the City of Agrabah in Aladdin… or maybe that was just me! Kuldhara is another interesting place which however remains less explored. It is the ruins of a 13th century village, which vanished overnight without any trace. It said to be a 'haunted' location and our host warned us strictly against picking up anything from the place. We maintained protocol and obeyed his orders so I can't tell you for sure whether it's really haunted. But if you are a traveler with love for rustic architecture, Kuldhara will appeal to your senses.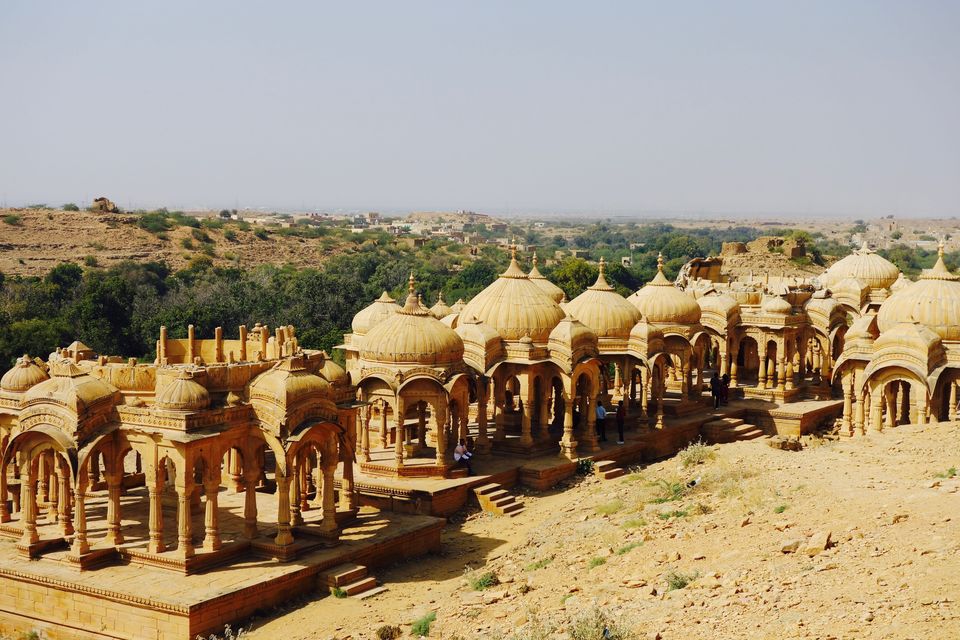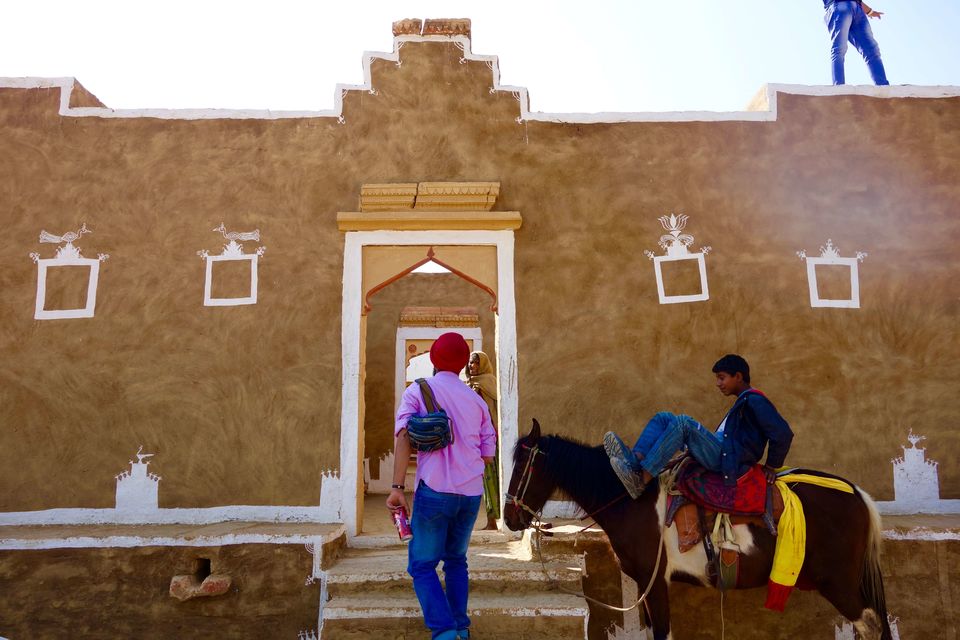 Please note, all these places except the Gadisar and Jaislamer Fort have entry charges ranging between Rs. 50 to 100 per head plus camera charges separately.
There are many great options to eat here. While not getting into all of them, I would like to highlight two. One is the Government Authorized Bhaang Shop right outside the Jaisalmer Fort. If you are the adventurous kinds, you must stop at the Bhaang Shop and try some of their great lassis and shakes. A great 'trip' assured! Also, we had dinner at Jaisal Italy, a beautifully done restaurant facing one side of the fort. The ambience of the place at night is intoxicating accompanied by the lit up majestic view of the fort. The interiors of Jaisal Italy, done in rustic Rajasthani flavours, are heartwarming and picture worthy!
The grand finale to this travel was the night camping in Sam Sand Dunes. Endless rolling sand dunes, clear starry skies, an exceptionally cheerful moon and you- there is no better way to relax in a desert! The evening started with a camel ride into the Thar where we lay back in the sand and saw the evening spreading its arms around vast stretches of nothingness. Coming back to the camp, we were given a traditional Rajasthani welcome followed by a musical evening of folk performances and hot snacks. We booked a tent at the Prince Desert Camp and were not disappointed- great service, clean and warm tents with okay food.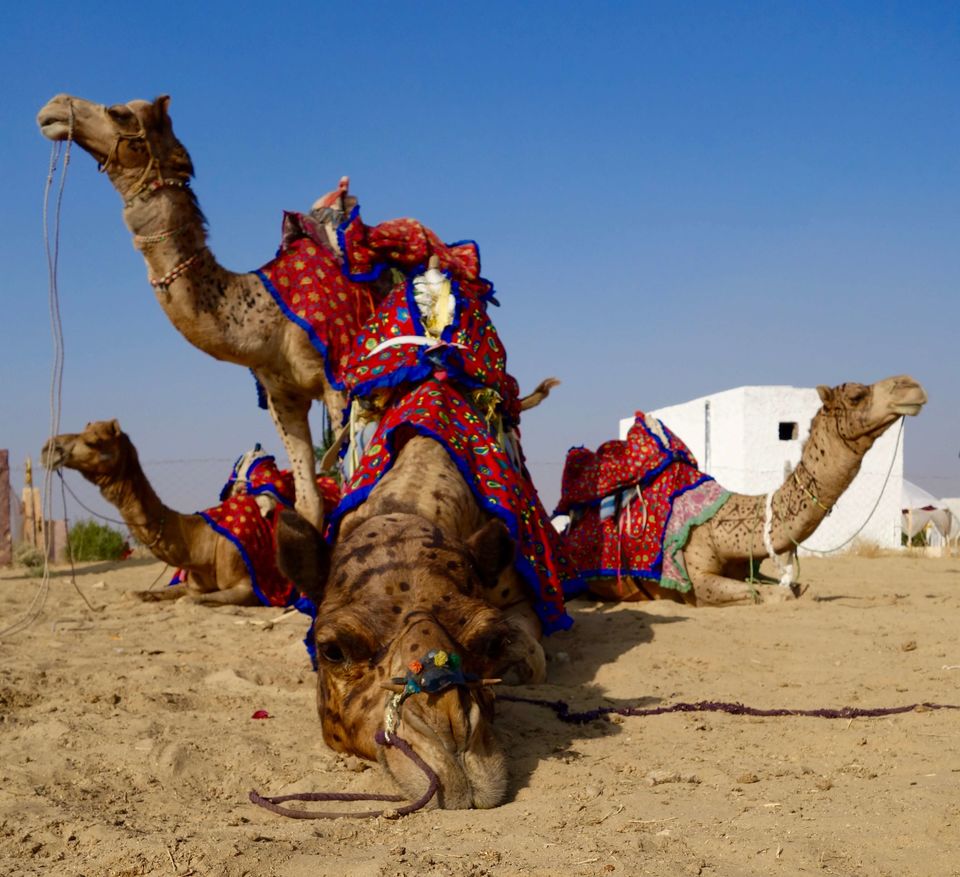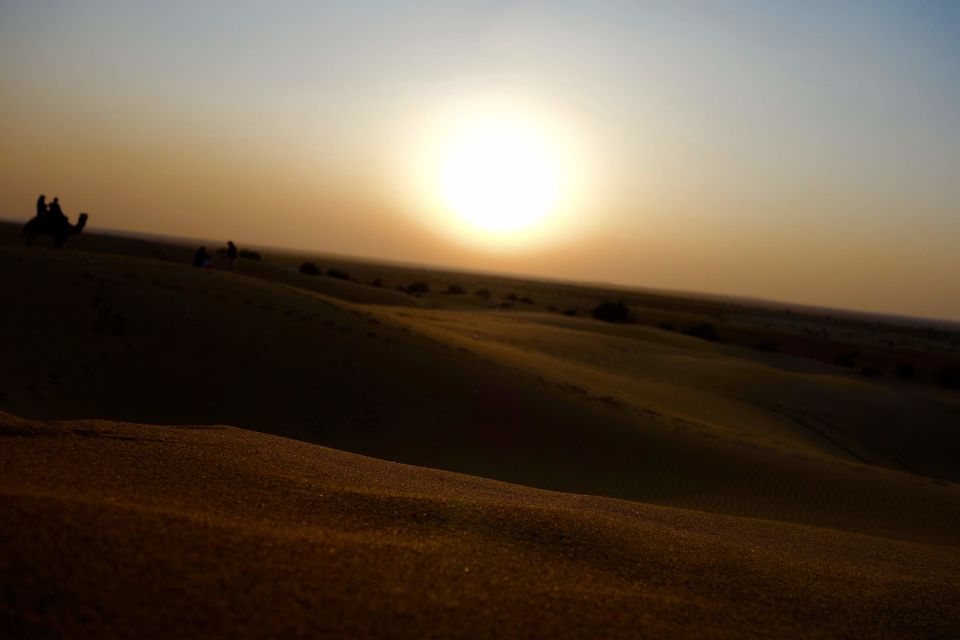 Cherry on the Top- Jaislamer Desert Festival
I timed my visit to Jaisalmer in such a manner that it coincided with the Jaisalmer Desert Festival. This is a riot of colours and cultures as the entire city parades from the Gadisar Lake to the Sam Sand Dunes, exhibiting its charm to the world. Tourists from all parts of the world gather in the city to witness this three-day extravaganza of music and festivity which is celebrated once a year in February (Hindu month of Magh). This year the festival fell on 20th, 21st and 22nd February.
Turbaned Rajasthani men adorning their long moustaches, richly decorated camels, fire dancers, camel races, turban tying competition, Rajasthani women dressed in their best, high pitched folk music serenading through the streets of the city- that is just a glimpse of the Jaisalmer Desert Festival for you. Also, BSF jawans dressed in traditional Rajasthani attire and walking the ramp to compete for the title of 'Mr. Desert' is a sight you don't see every day! On the third day, the entire procession walks from Shahid Poonam Singh Stadium to Sam Dunes which is 42 km away from the city. The final performances happen in the heart of the Thar where the music reverberates in the desert long after the festival is over. So if you want to experience Rajasthan in three days, make sure you attend the Jaisalmer Desert Festival next year.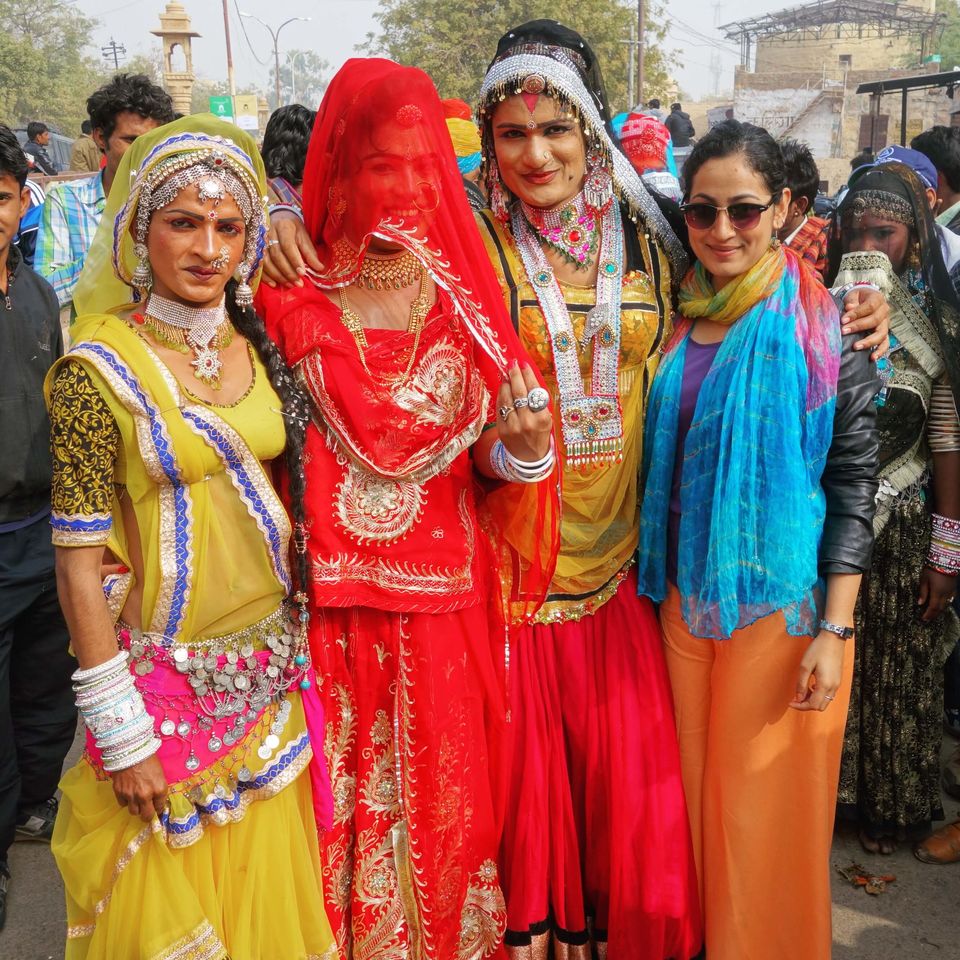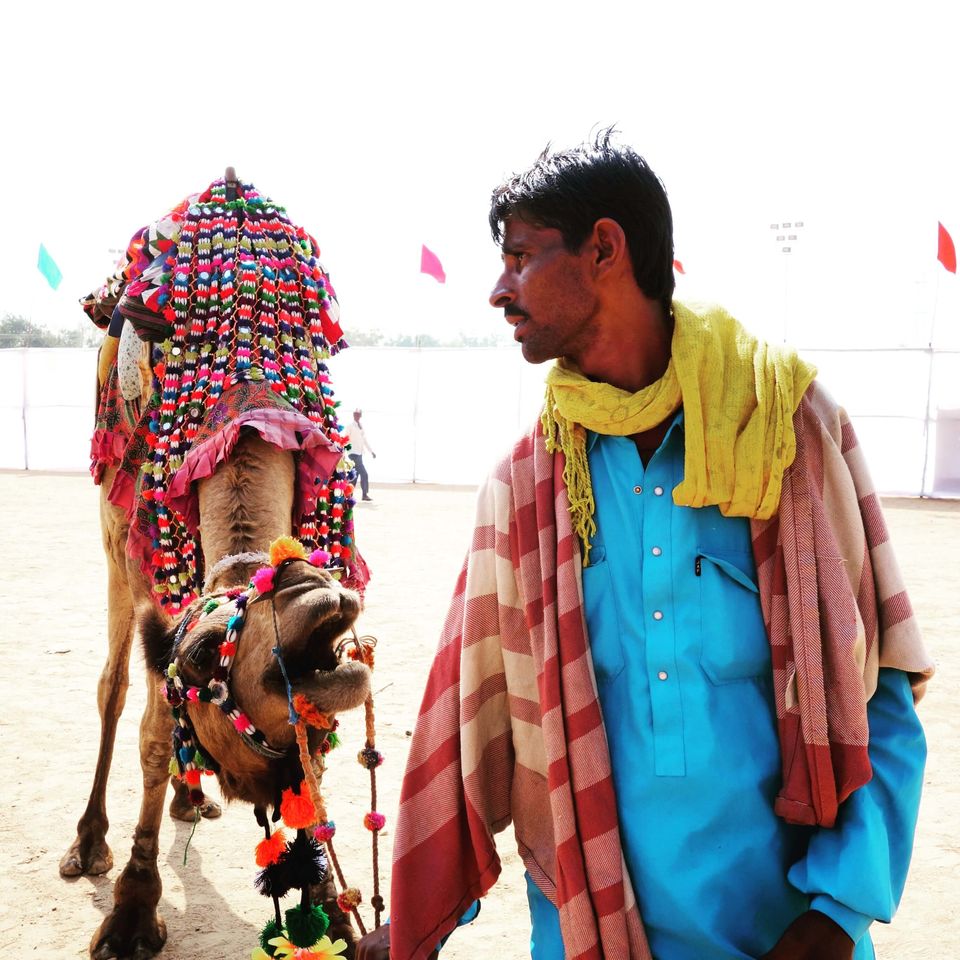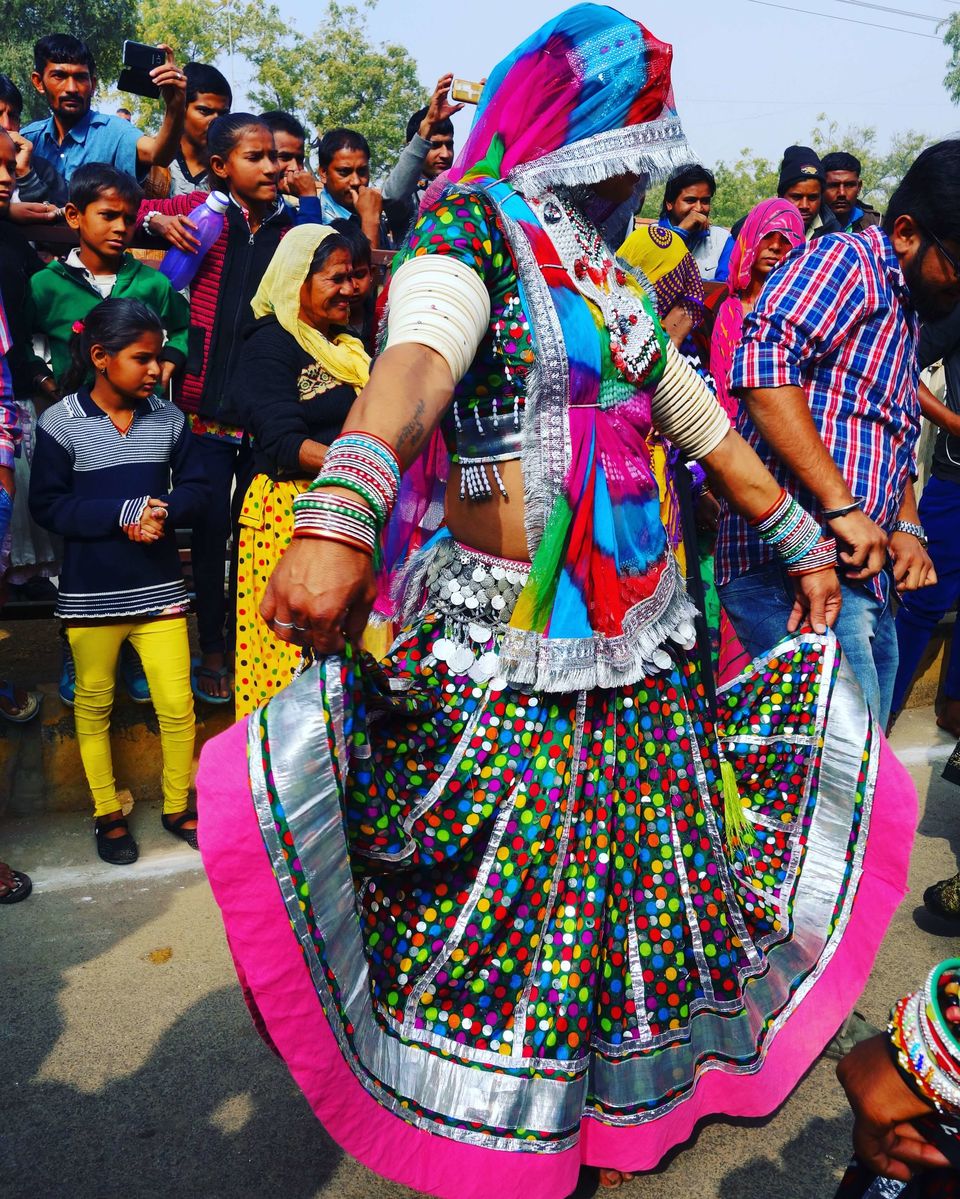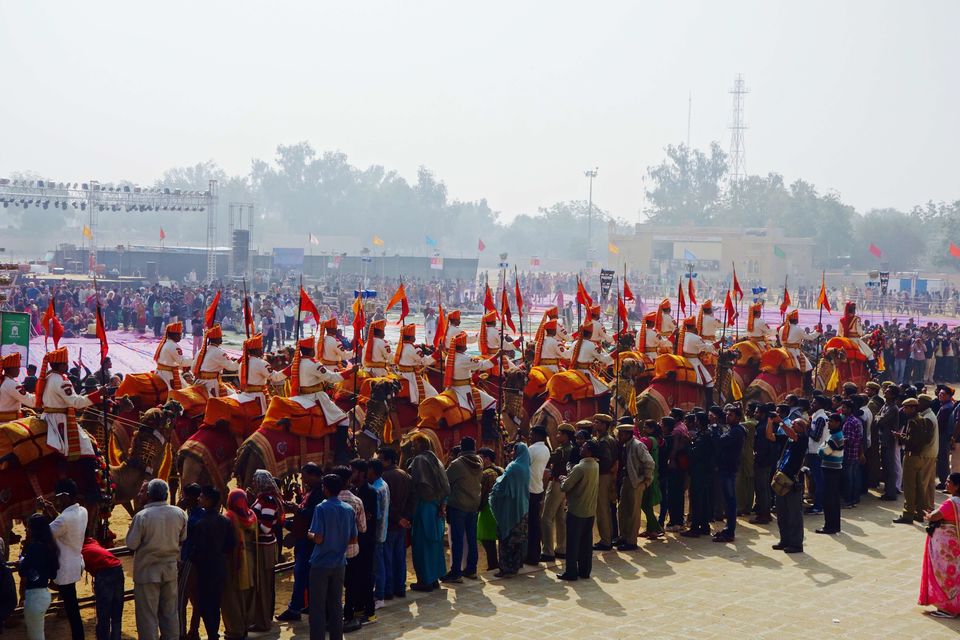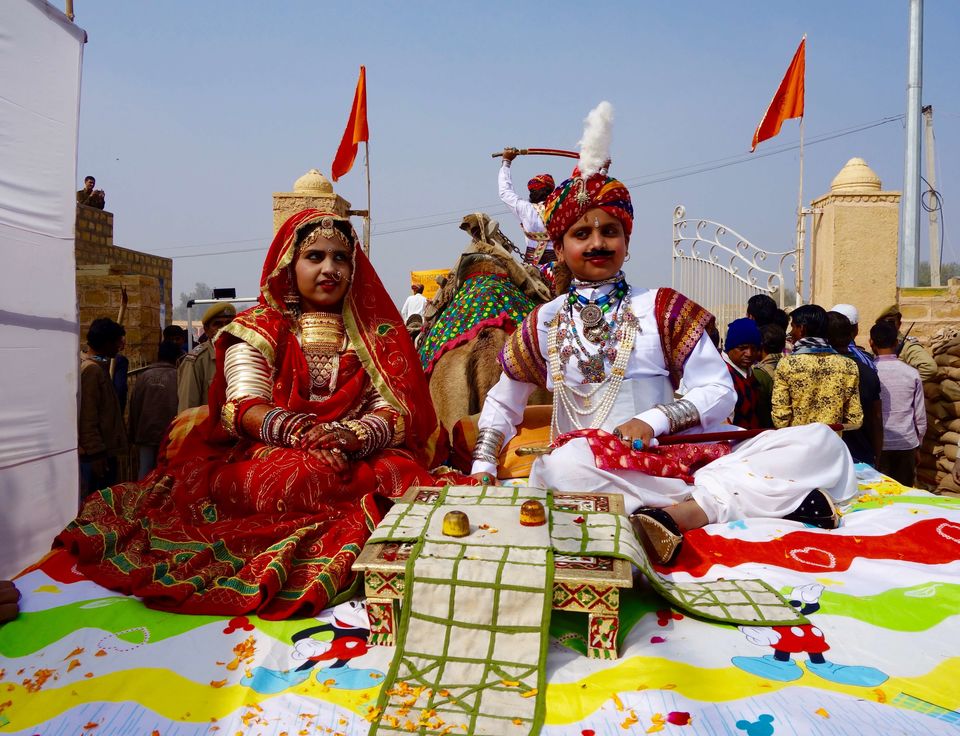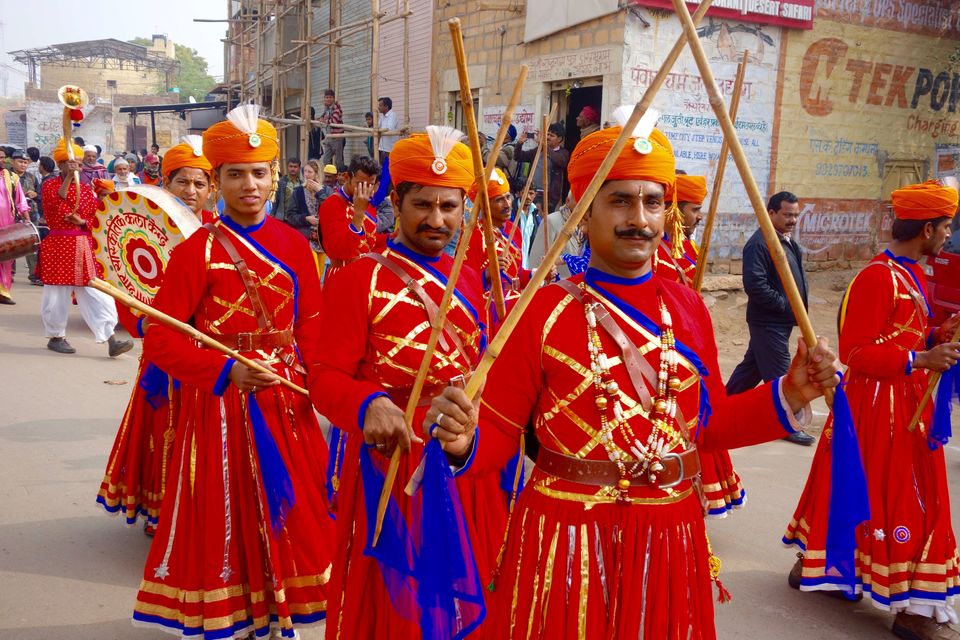 With this our sojourn in the Golden City came to an end. The city has many more opportunities to offer but due a constraint of time, we left them for next time. For there will definitely be a next time.
Jaisalmer, though overhyped, is more laid back a city. While it has a warm climate, you'll find warmer people. It catches your attention the first time, commands it the next.
With its kaleidoscopic demeanour and scintillating smiles, Jaisalmer is a city you cannot help but fall in love with.