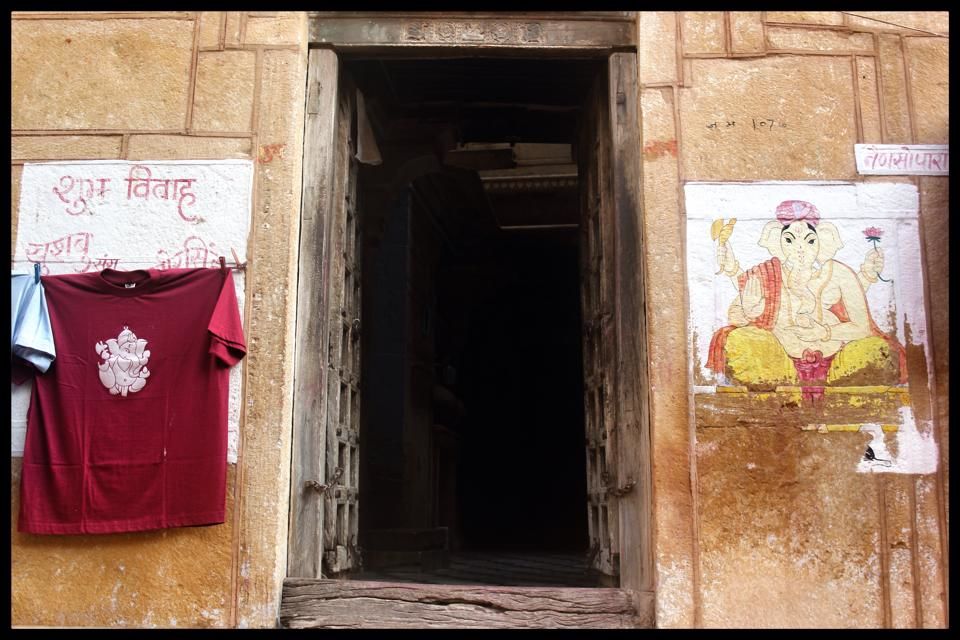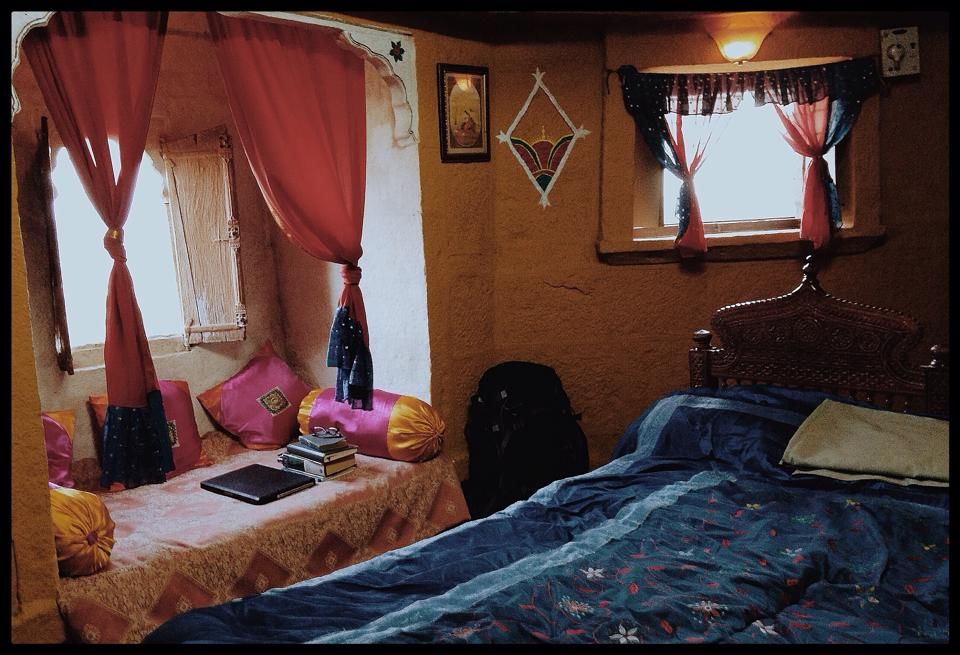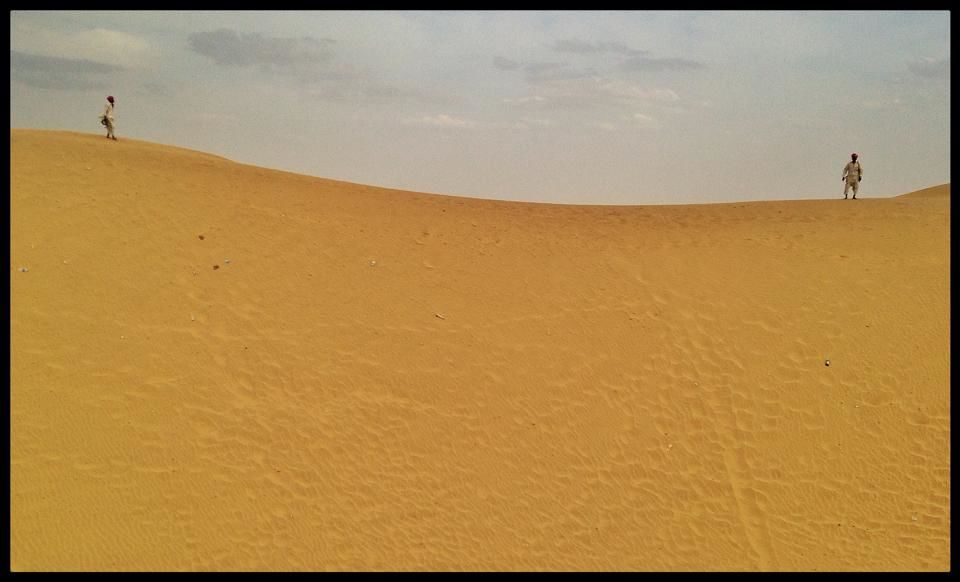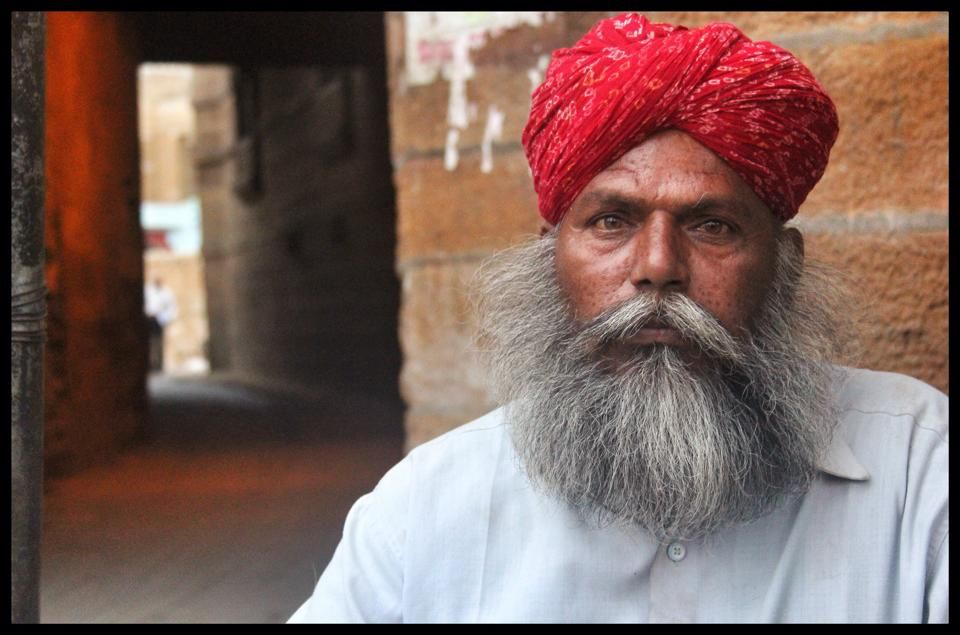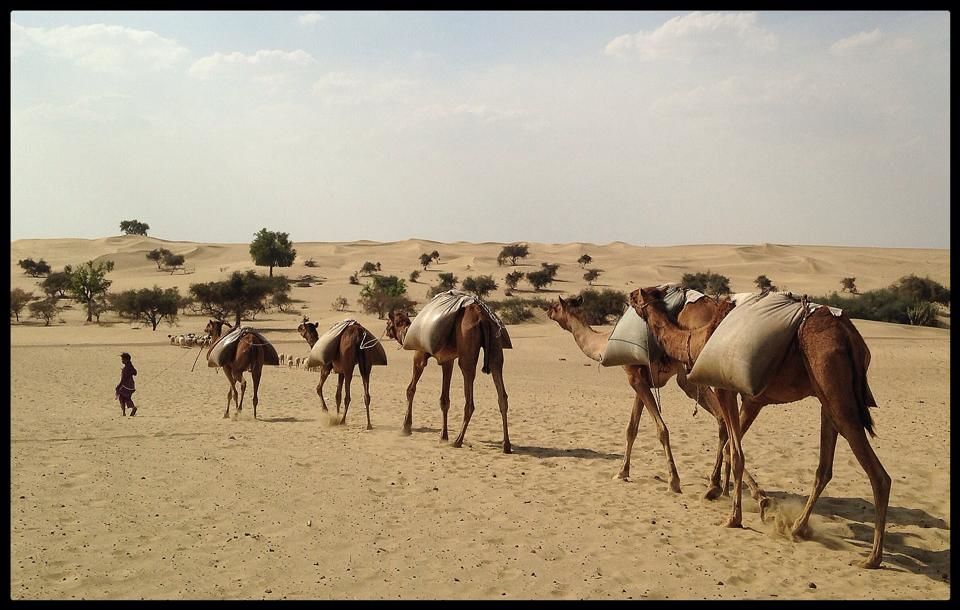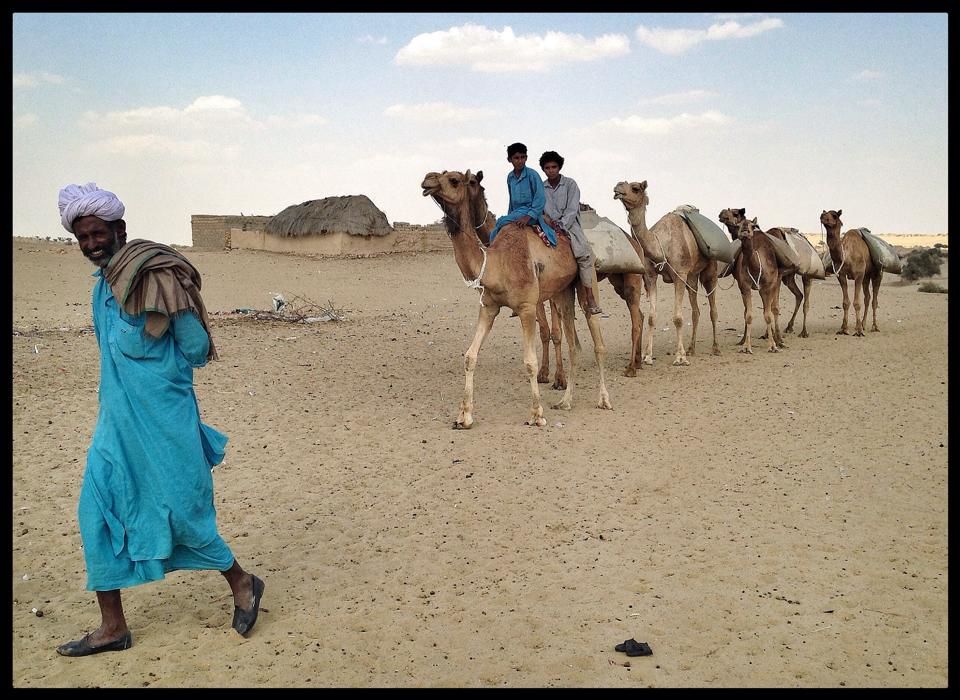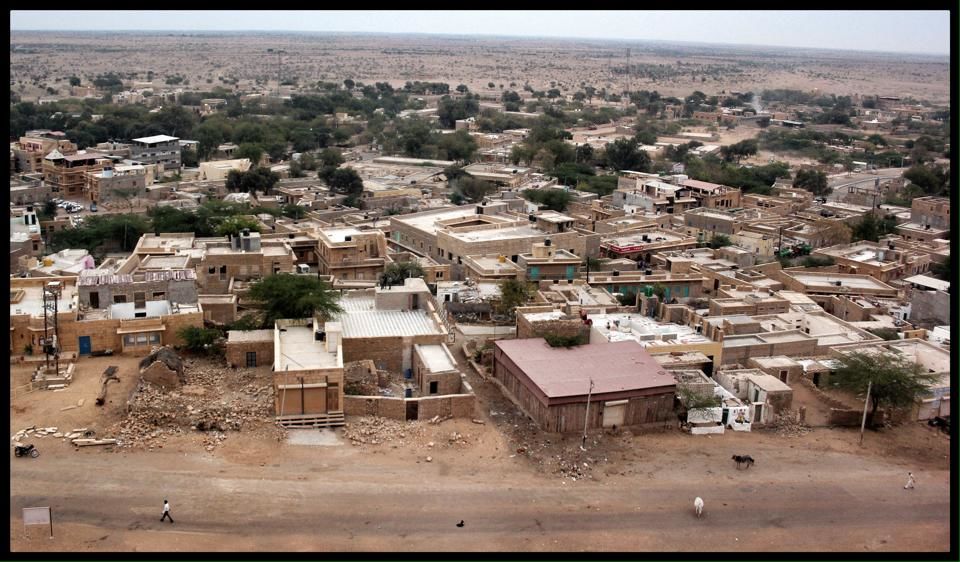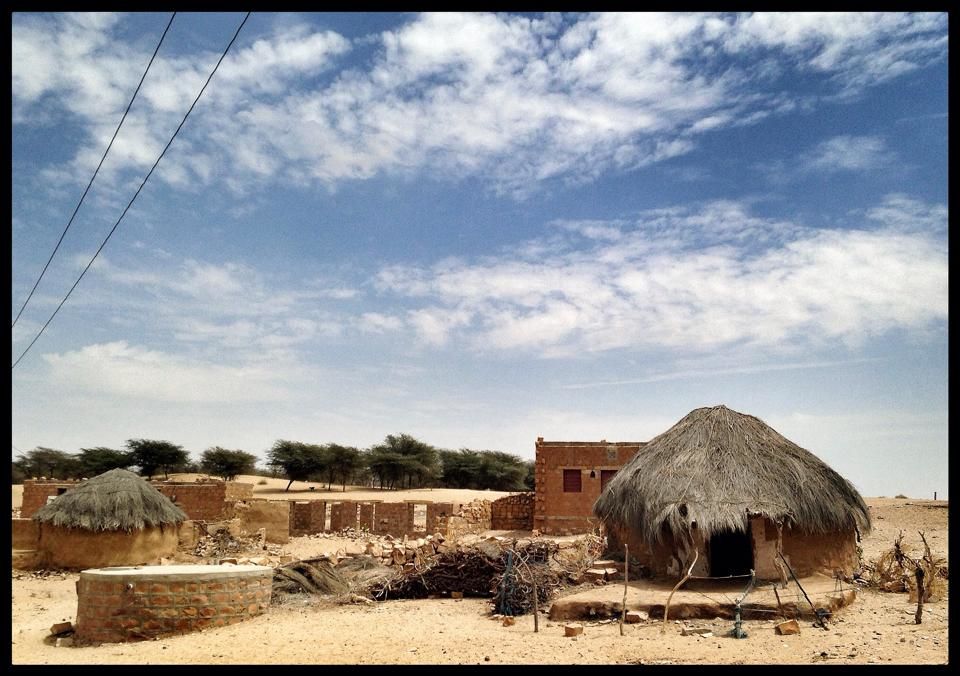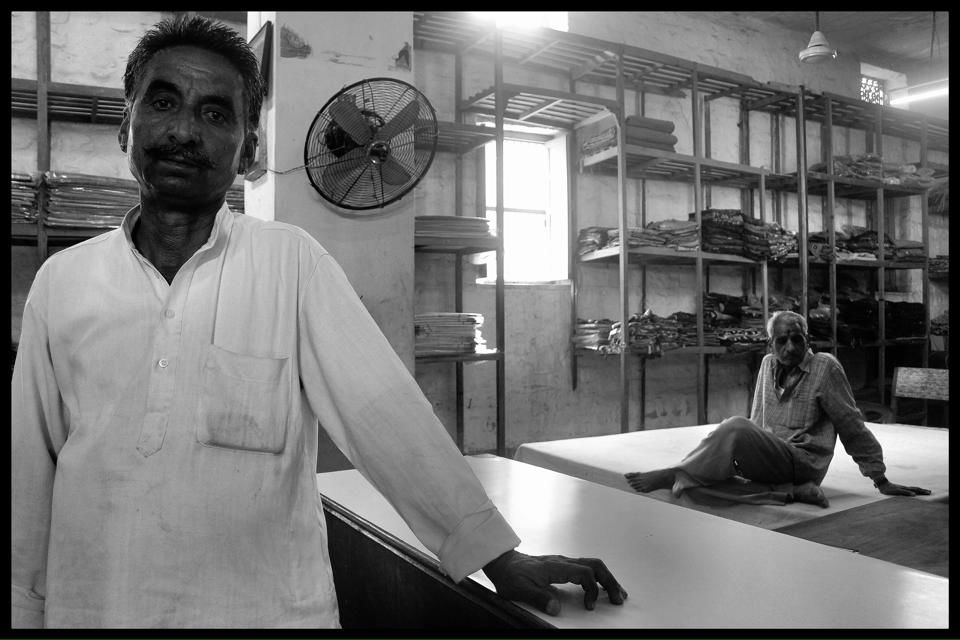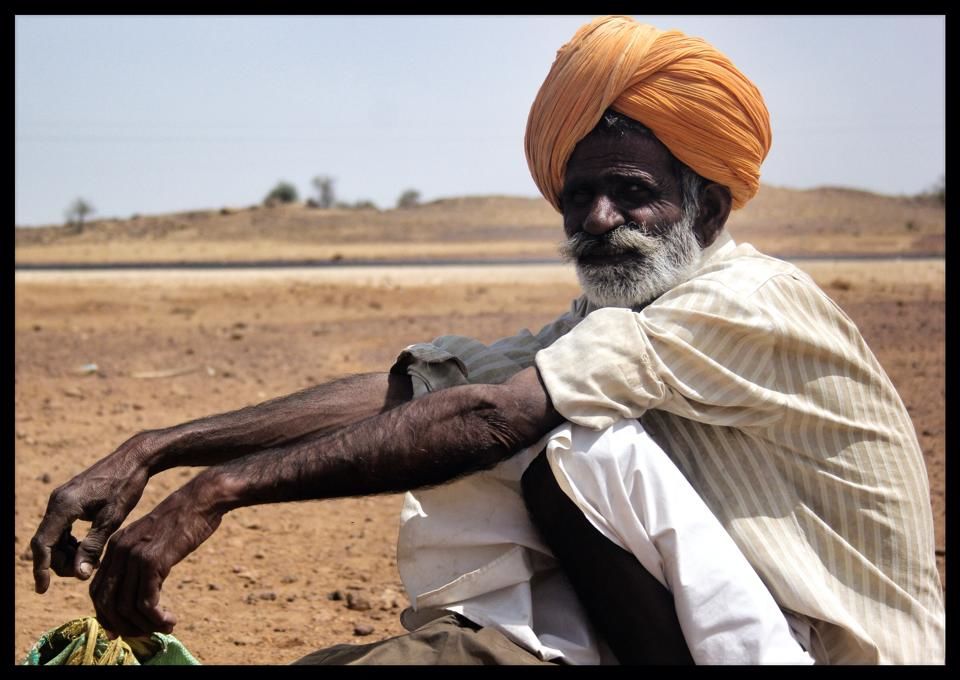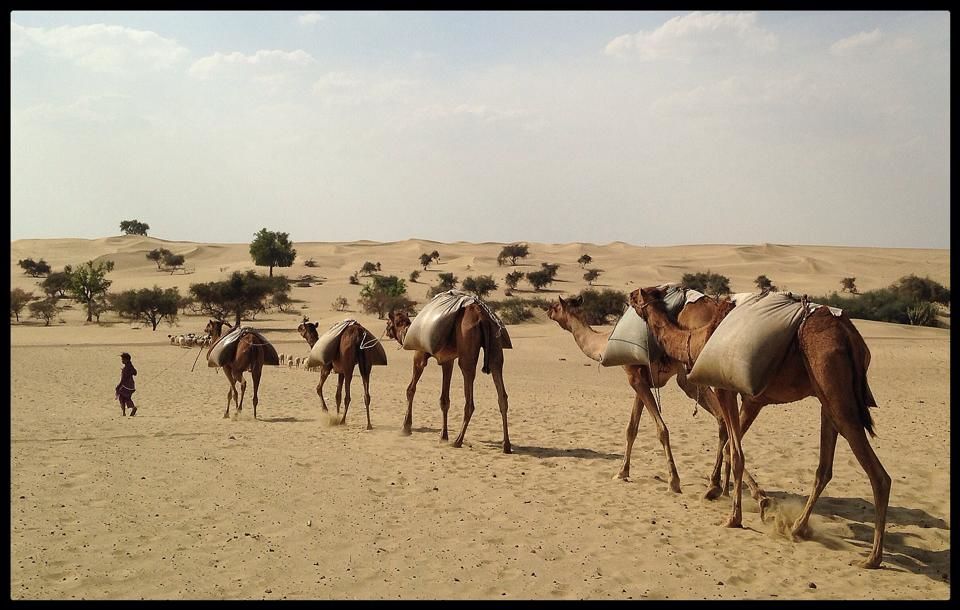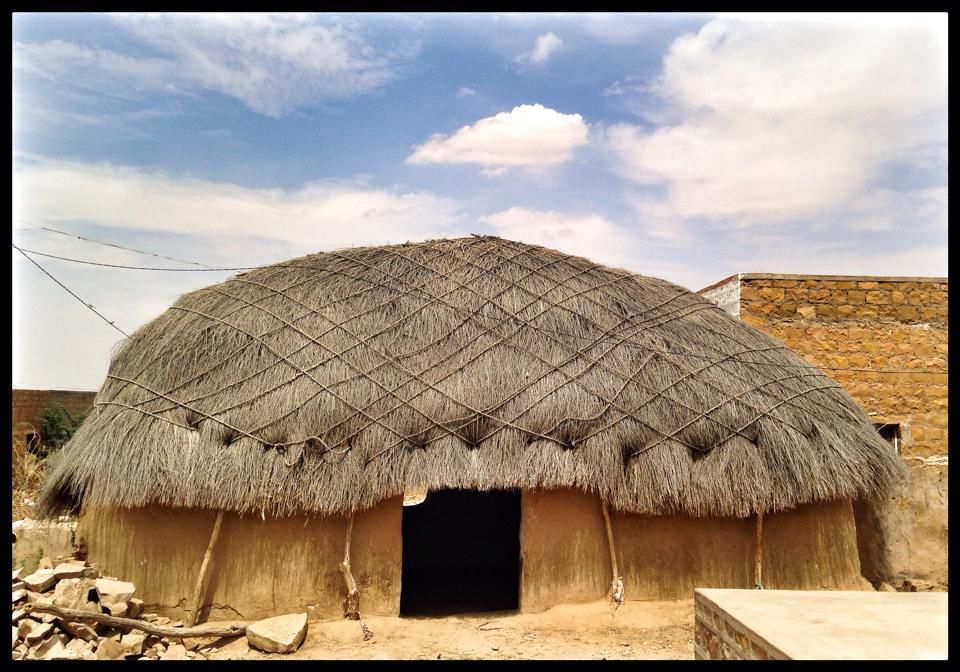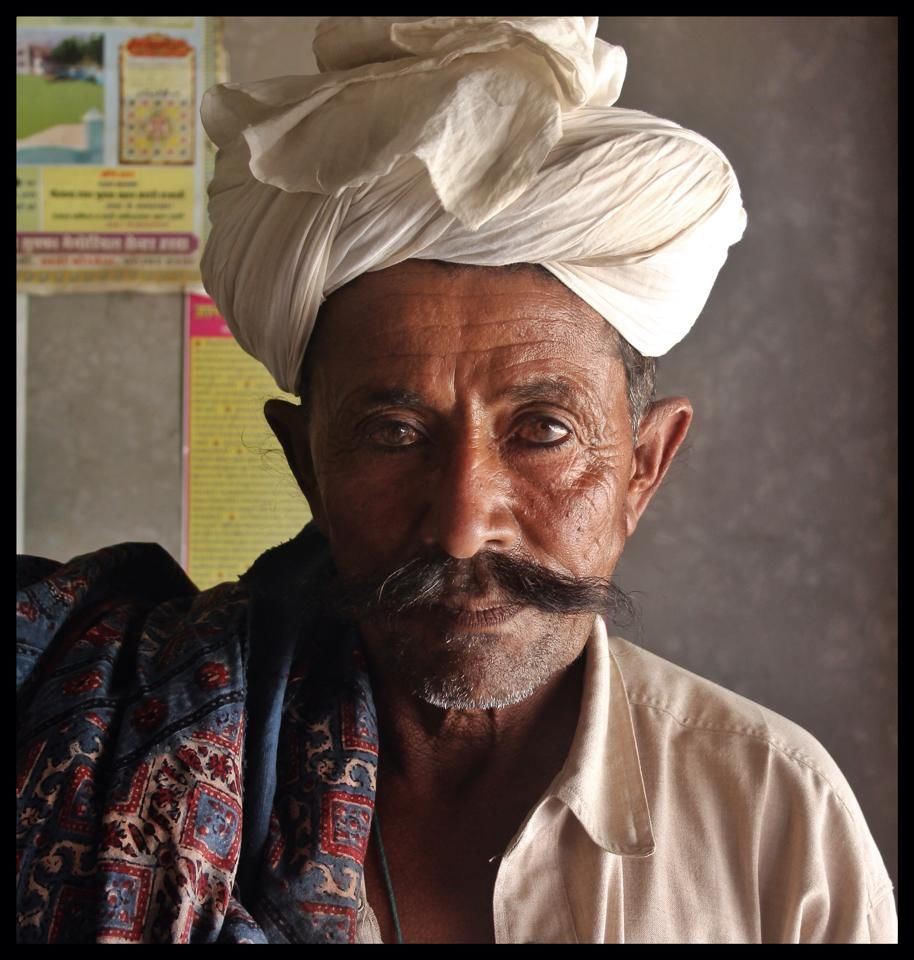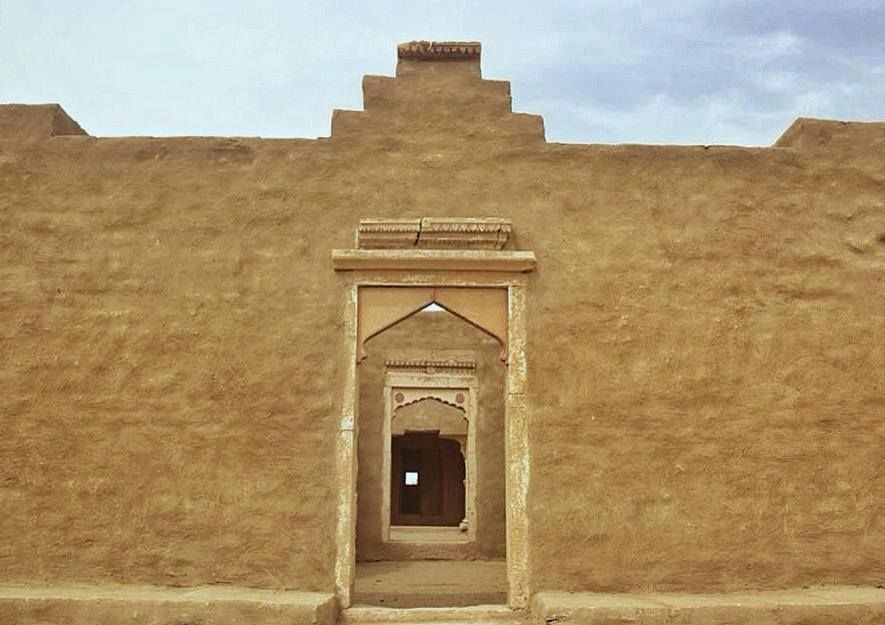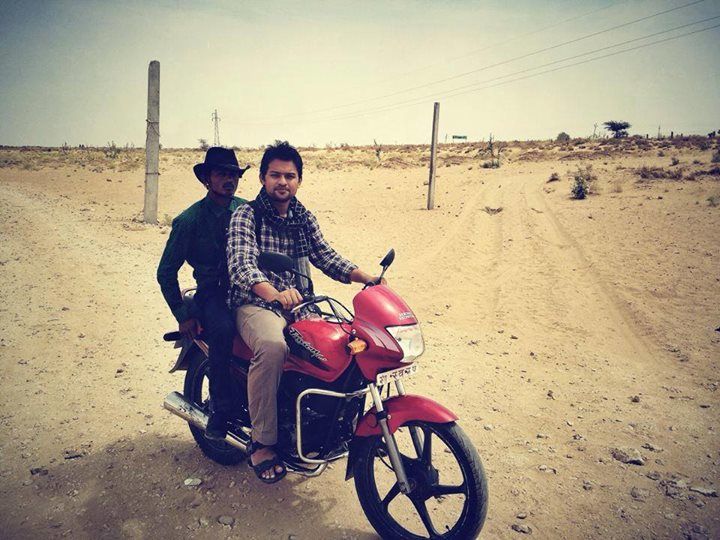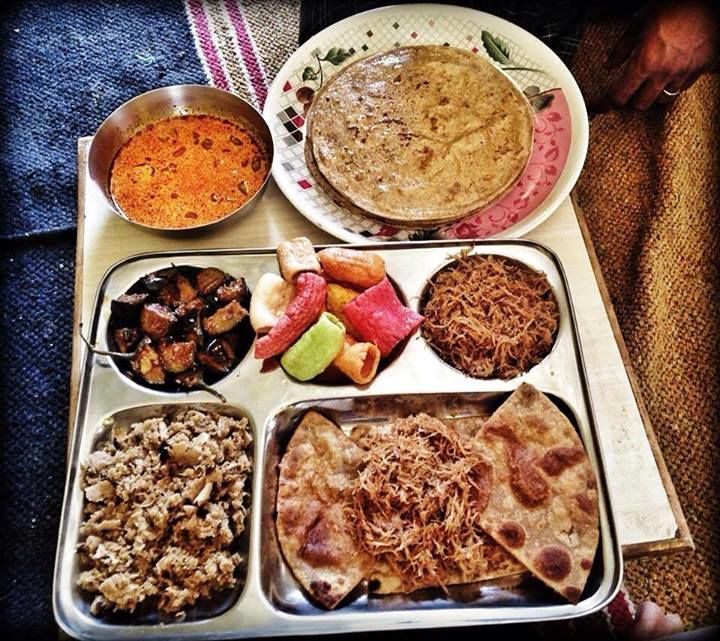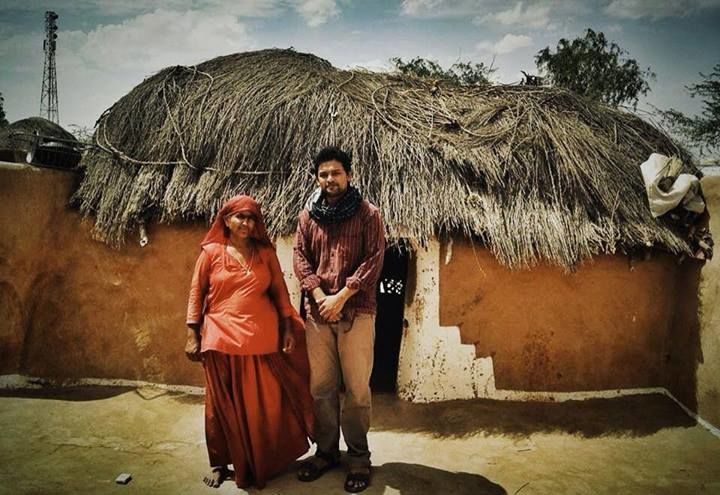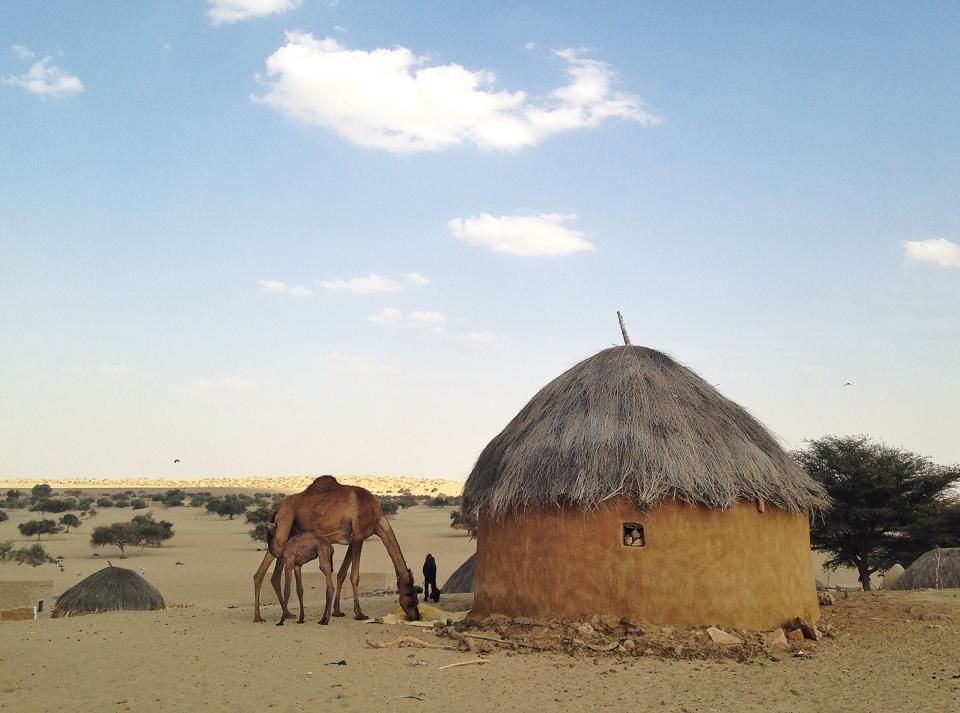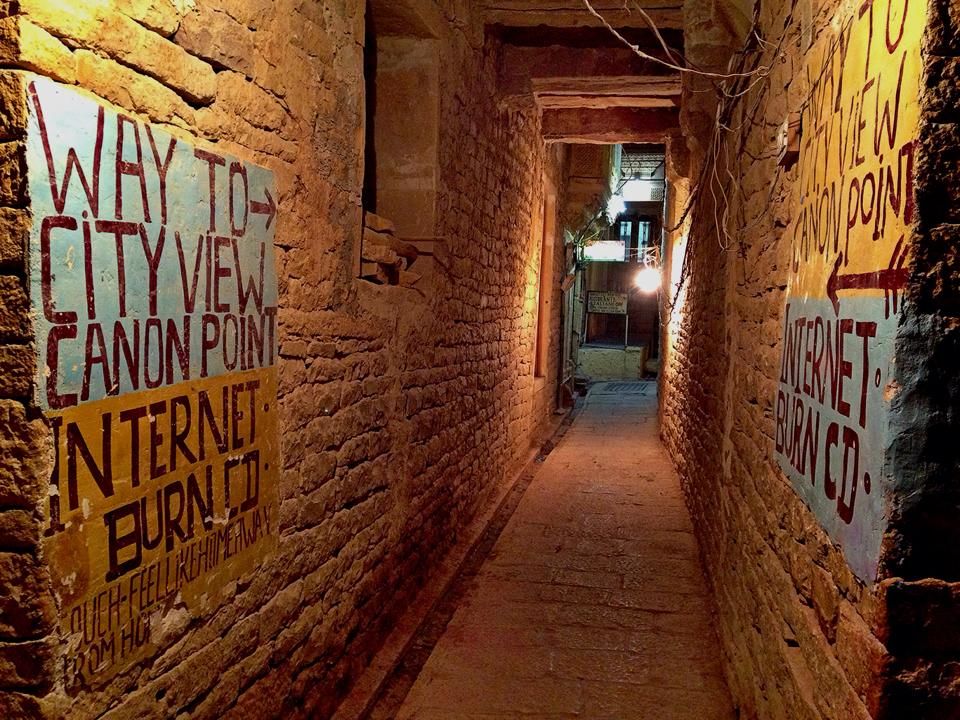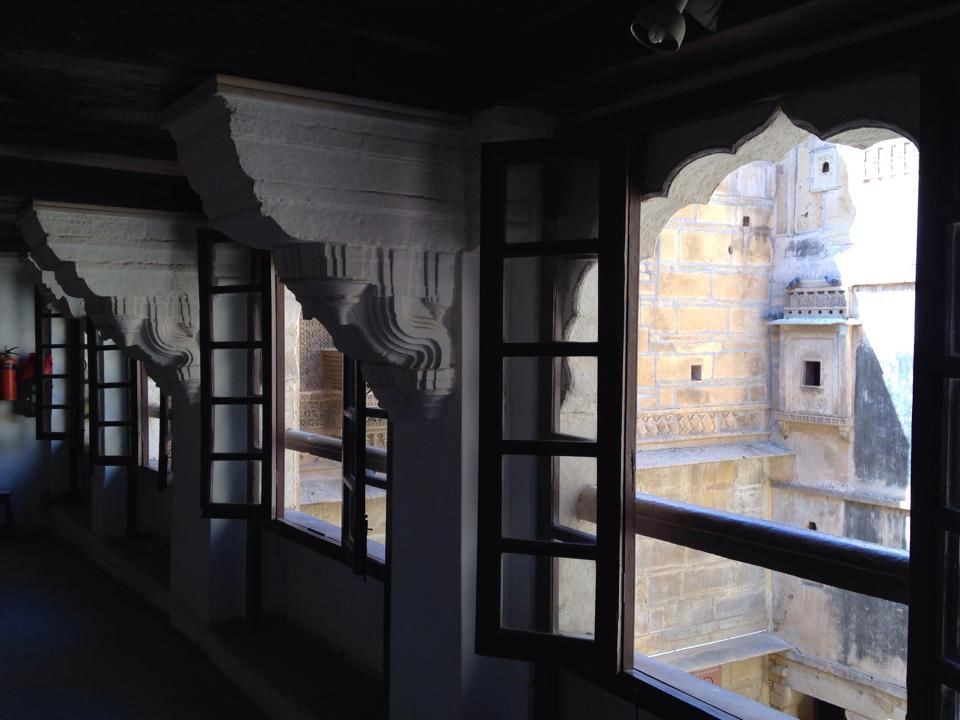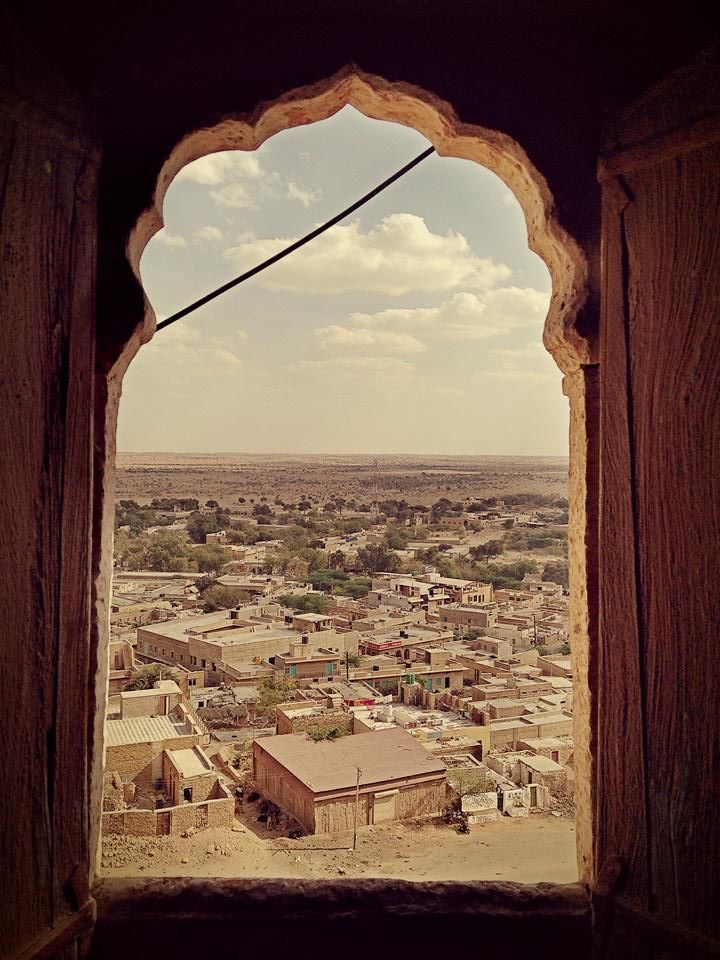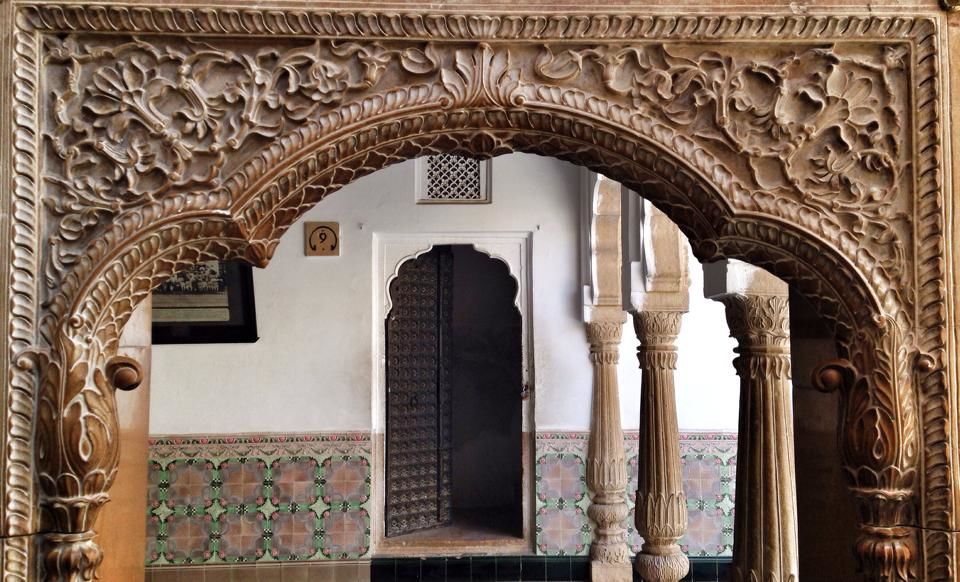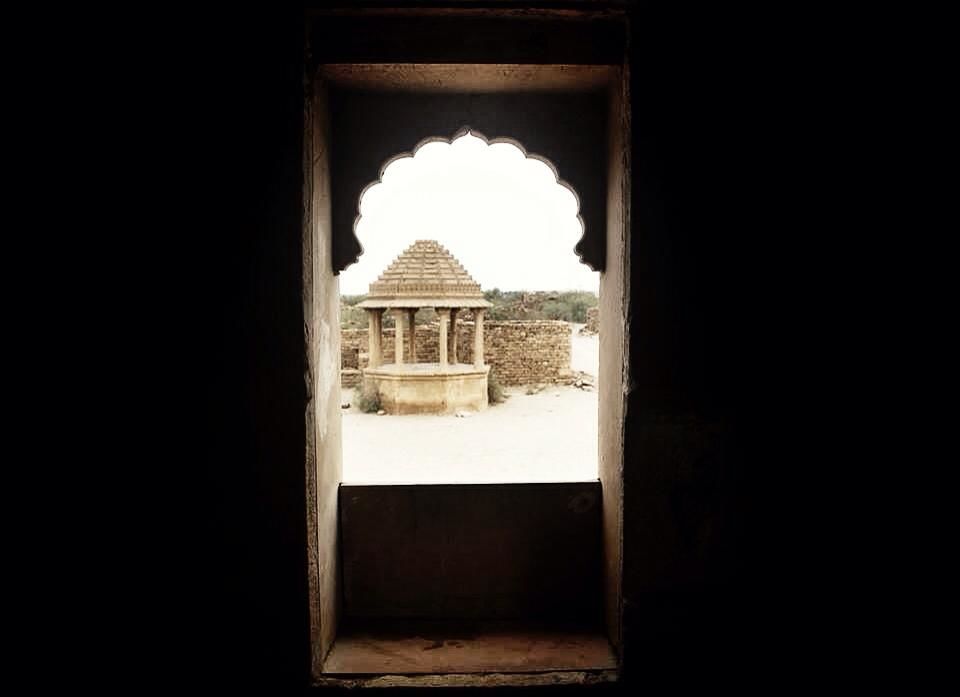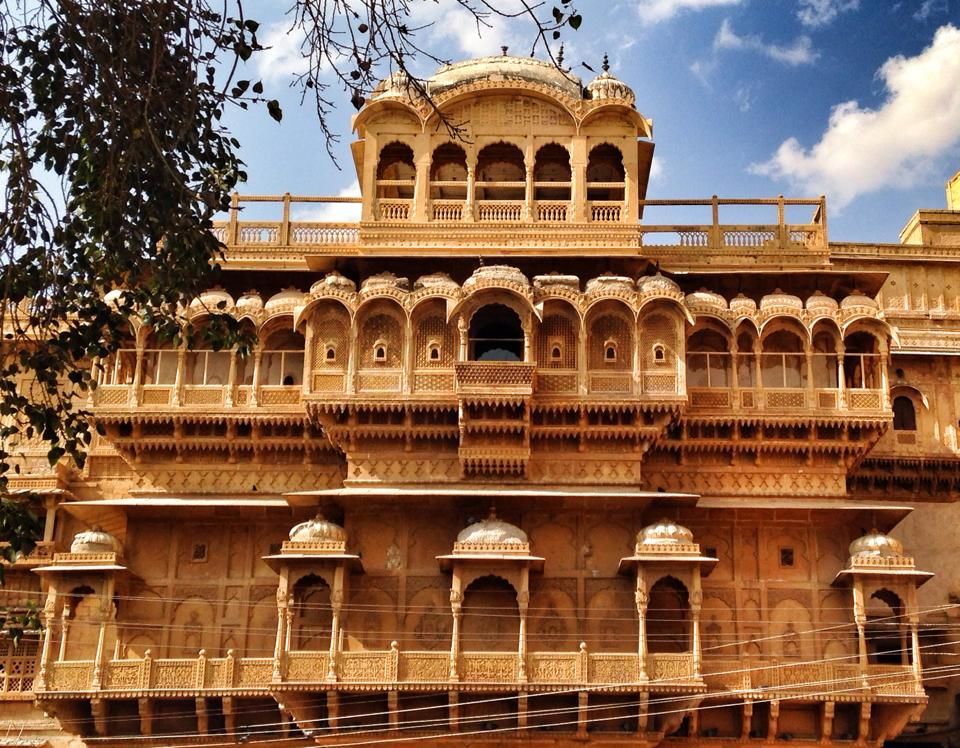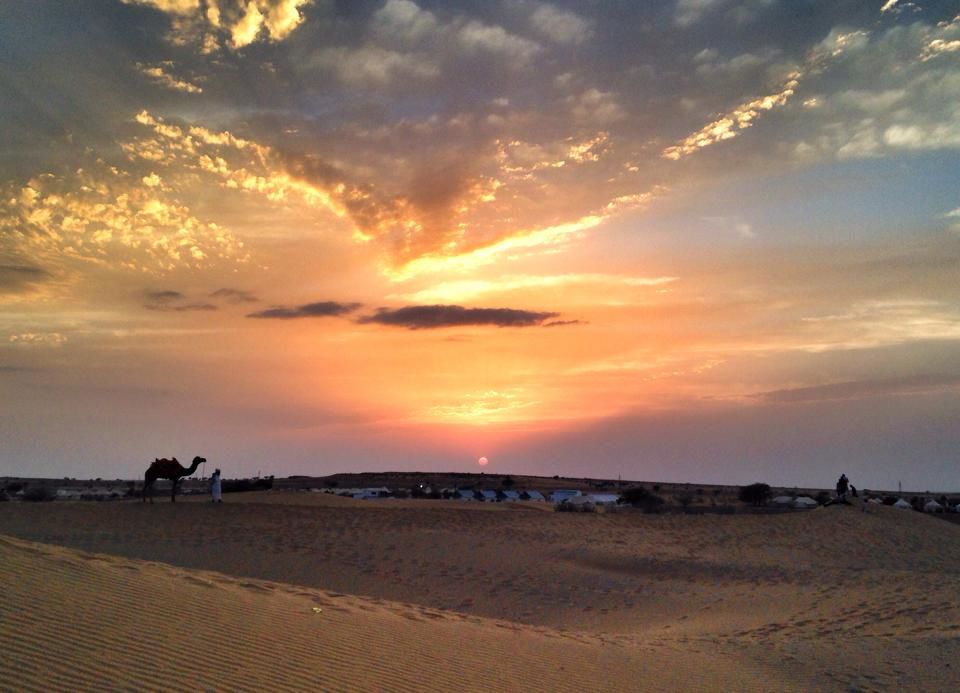 Discovering new places or revisiting the old ones - our homeland never ceases to amaze us. Every time I visit Rajasthan, I always find something novel and diverse, which inspires me to dive further, and deeper into its vast tradition and culture. 
During my recent journey, I stayed in Rajasthan for almost a month. I made Jaisalmer, Jodhpur, Barmer and Bikaner my base to visit the nearby villages.
Two years back, I had met a singer from Jaisalmer, "Deene Khan" for my short film "Bawdi / The Well". He is a Merasi from "Chelak Village".  I was really happy when he came on board, and sang beautifully and effortlessly. Undoubtedly,his voice added a lot to the film. Being a bit of an introvert, I didn't put any extra effort in maintaining our friendship or so called working relationship. But he used to call me quite often, inviting me to Jaisalmer. So when I landed up in the city, I called him after a few days. Let's say he was quite angry, that he couldn't help in making arrangements for my stay.
He came to meet me with his younger brother "Bhutta Khan" the next morning. Over breakfast, we discussed work and things in general. I specified that after "Bawdi" I hadn't made any film, but had worked on few other projects and was a D.A on "Hasee Toh Phasee". I also told him that I shall continue to assist for sometime till I get funds for my own feature. He too spoke about his shows, and a few recordings he had done. My intention in being specific about my work situation was to let him know that I have just begun my career so that he would have realistic expectations from me and offer help accordingly.
Deene Khan informed me that he had to go to Jaipur the same night, for some show and would only be back a week later. I told him I was in the city for only 10 days, to which he instantly decided to cancel the show so he could show me around.  I told him not to do that and keep his appointment with the people of Jaipur. He then deputed Bhutta to be with me for the duration of my stay. He told me that his younger brother had a bike and I could ask him to take me wherever I wanted to go. I was moved by his kind gesture and hospitality.
I had made a list of villages that I wanted to visit but Bhutta insisted that he wanted to show me a few places that he knew of. He also wanted me to spend a night at the resort where he performed on a regular basis. Of course, I was free to check out the places in my list the next morning, after I was done with his recommendations!
By late evening, after watching all the tourist spots including Sam dunes, we arrived at the resort. Bhutta and his cousin performed with their team. While performing, he got down from the stage and came to ask me if I wanted some snacks or drinks.  I was really taken aback, I told him not to worry about me and concentrate on his performance since there were around 100 other tourists who had come to watch his show.
The show got over in 3 hours, Bhutta came and told me that dinner was ready and that he and his brothers would sing for me after that. He said that they had not sung too many Gazals during their performance and he knew that I was fond of it so they would perform for me when the other tourists had left.  I was stunned, and thanked him, but asked him to rest as we would be traveling the next morning and he would have another performance lined up for the next evening.
I called up one of my friends in Mumbai and shared my experience. I told him that if one really wants to know what "Padharo Mhare Des" means then one should meet these guys. 
I will be honest; in Mumbai even if a close relative comes to see me, I get bothered as my entire schedule turns upside down. It becomes difficult for me to figure out a way to take out sometime. But people here don't just believe in "Atithi devo bhava", they truly follow it.
I travelled for four days with Bhutta around Jaisalmer. Deene used to call me daily to ensure whether everything was going fine. On the last day he invited me to visit his village "Chelak". Bhutta took me there, and I had a delicious lunch. As Deene was not there, his elder brother "Swaroop Khan" along with his cousins preformed 4-5 songs for me at their house before lunch.
I know they desire to sing in films and Coke studio and they have the talent for it too. All they need is an opportunity. I repaid Bhutta whatever he had spent on my stay, from staying a night at the resort to the fuel for the bike. I thanked each one of them from my heart for their hospitality, generosity and most importantly their time. But somehow I still felt odd, as if I had not thanked them properly. So I thought of writing this note.
I am uploading three songs, which Swaroop Khan had sung that day, and two videos of Deene Khan. One is the trailer of my short film and the other one is a recording of Deene which I found on YouTube. I will definitely try to provide them the best opportunities in my capacity. You guys should listen to them too and do share if you like it. And let me know if you are interested in calling any one of them for song recordings or stage shows, I will be more than happy to provide their numbers.
I believe they are honest, down to earth, and gifted people of Rajasthan, who should have an opportunity to come forward and share their talent with the world.
Links –
1. Swaroop Khan - Rajasthani Folk Song
    http://youtu.be/I9aKOoG5jpw
2. Swaroop Khan - Bulleh Shah's Kalam
    http://youtu.be/lBzVBBR3mGY
3. Swaroop Khan - Radha Krishna Bhajan
    http://youtu.be/rRPiHxZlNNc
4. Deene Khan - Rajasthani Folk Song
    http://youtu.be/045DXkZ7dJE
5. Deene Khan- Trailer of Bawdi / The Well
    http://vimeo.com/49947486