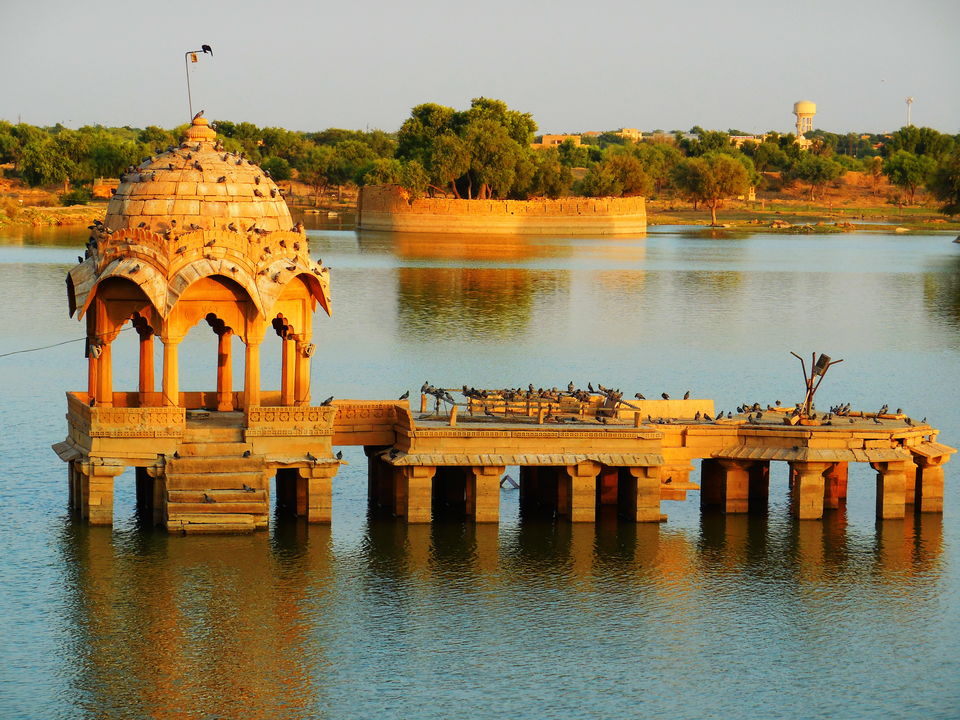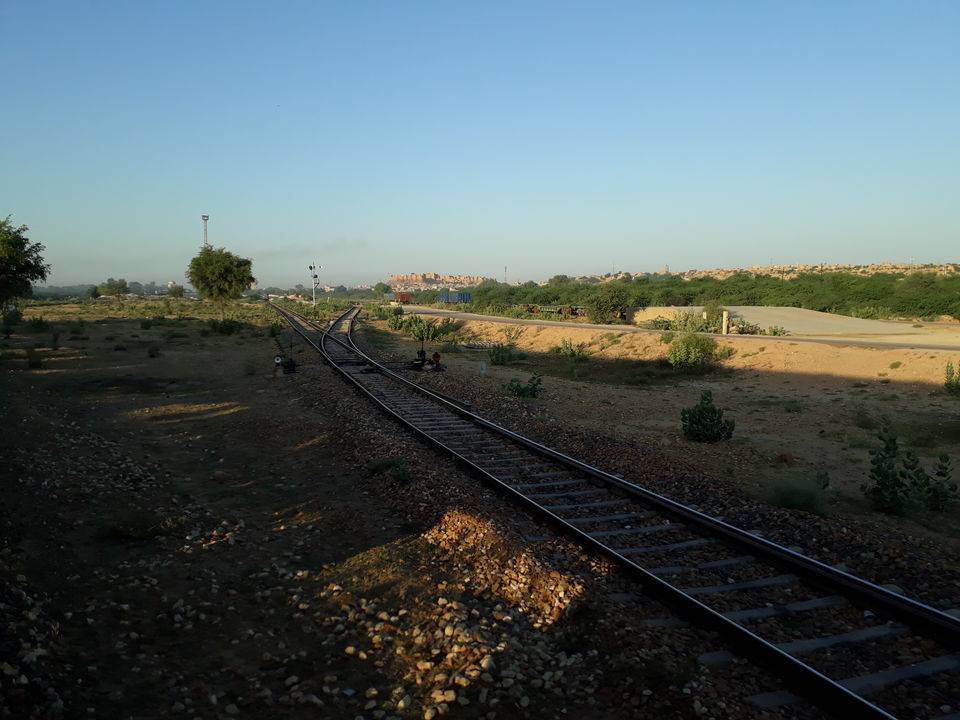 Planning to visit to a place which has got a golden colour? Well, Jaisalmer of Rajasthan is where you should be heading to! The golden sand, the lake, golden fort, temple, boarder....Jaisalmer has it all. Situated in the extreme west of India, Jaisalmer is a city worth visit. It is well connected with rail, road with rest of India.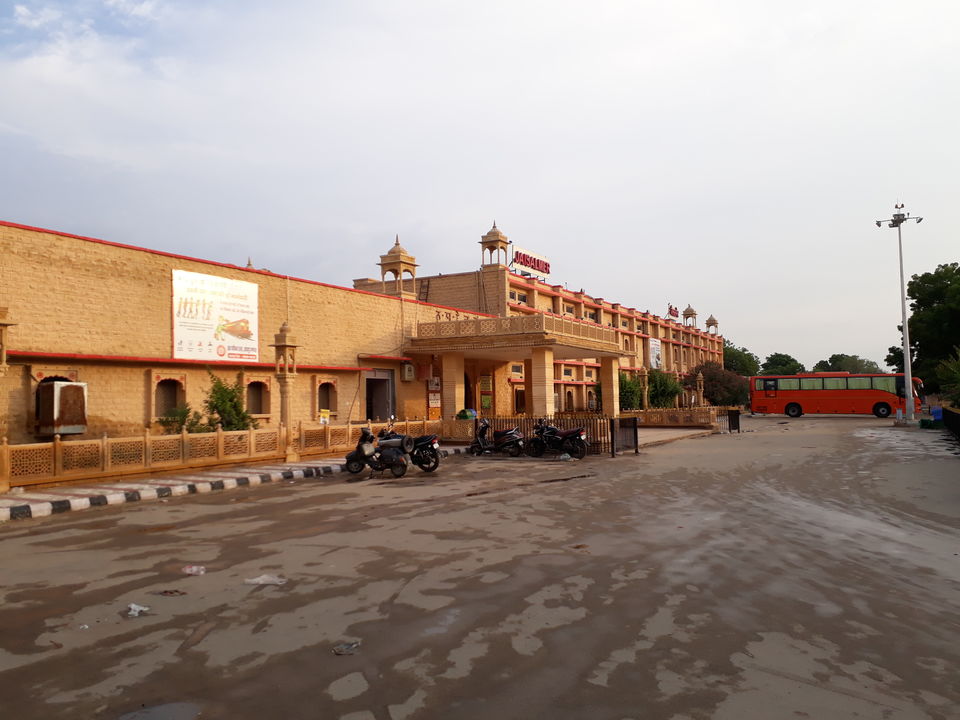 There are ample good hotels in Jaisalmer. Hanuman Circle is the central location to stay for. Apart from this one can also choose Hotel Moomal (RTDC) of Jaisalmer. The hotels which are located in and around Hanuman Circle gives a good view of the Jaisalmer fort ("Sonar Quila") of Jaisalmer from their rooftop/balcony.
Jaisalmer Fort (Sonar Quila) was made famous to people of Bengal by iconic legendary film maker Satyajit Ray through his film "Sonar Kella" which was released in the year 1974. Every year a lot of people from Bengal visit Jaisalmer for the sake of this fort.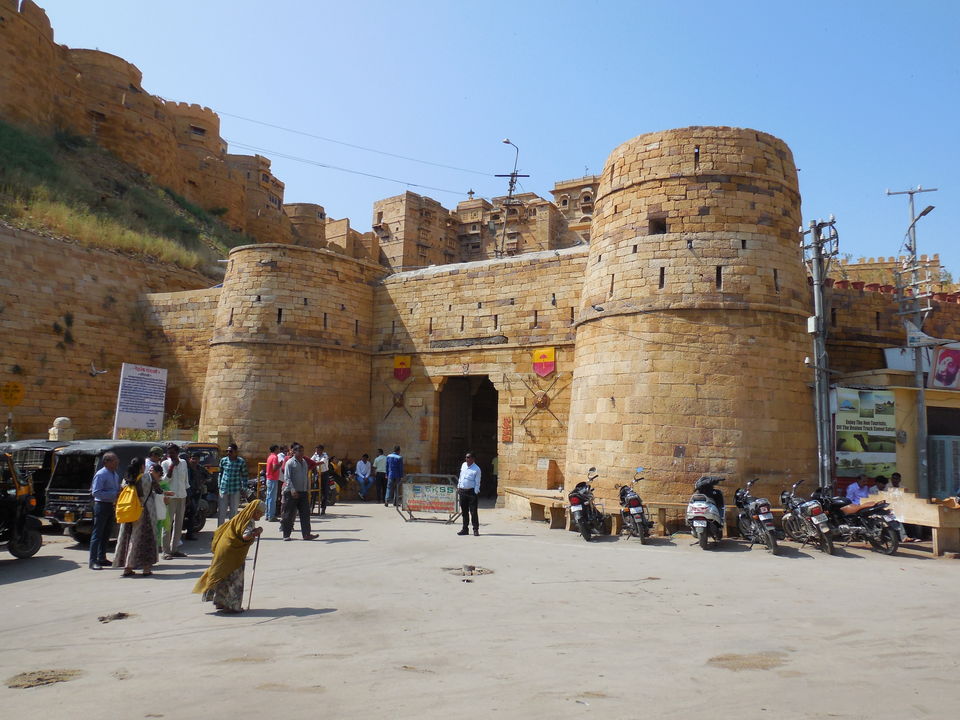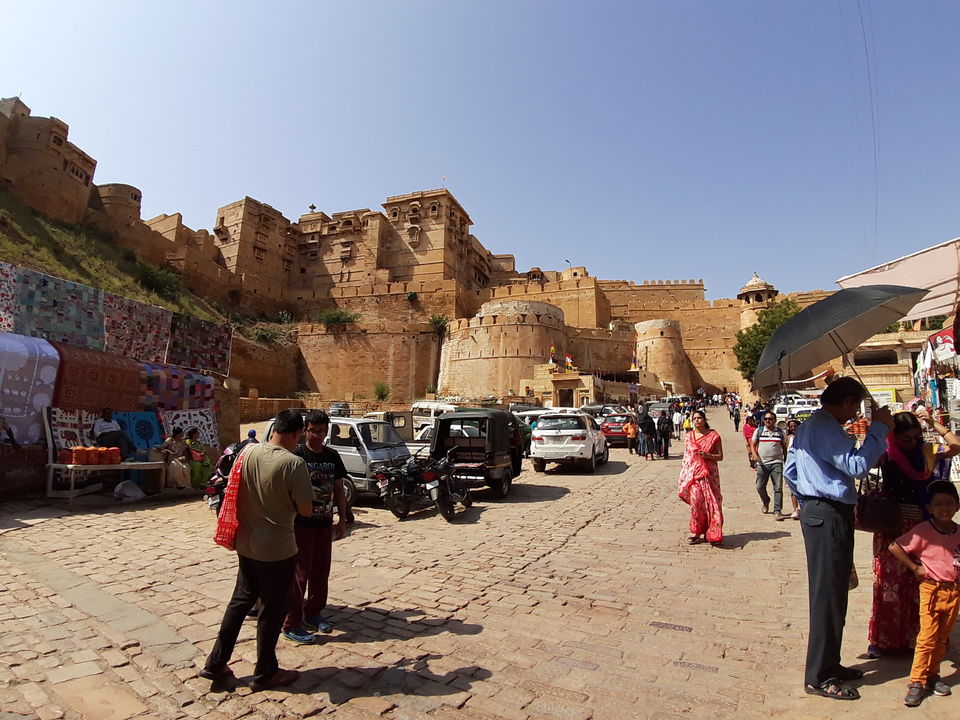 Jaisalmer Fort is the second oldest fort in Rajasthan. Due to the fort's massive yellow sandstone walls it reflects golden colour. Jaisalmer fort is believed to be one of the very few "living forts" in the world. Inside the fort there is "Shree Chandraprabhswami Ji " (Jain) temple which is worth visit.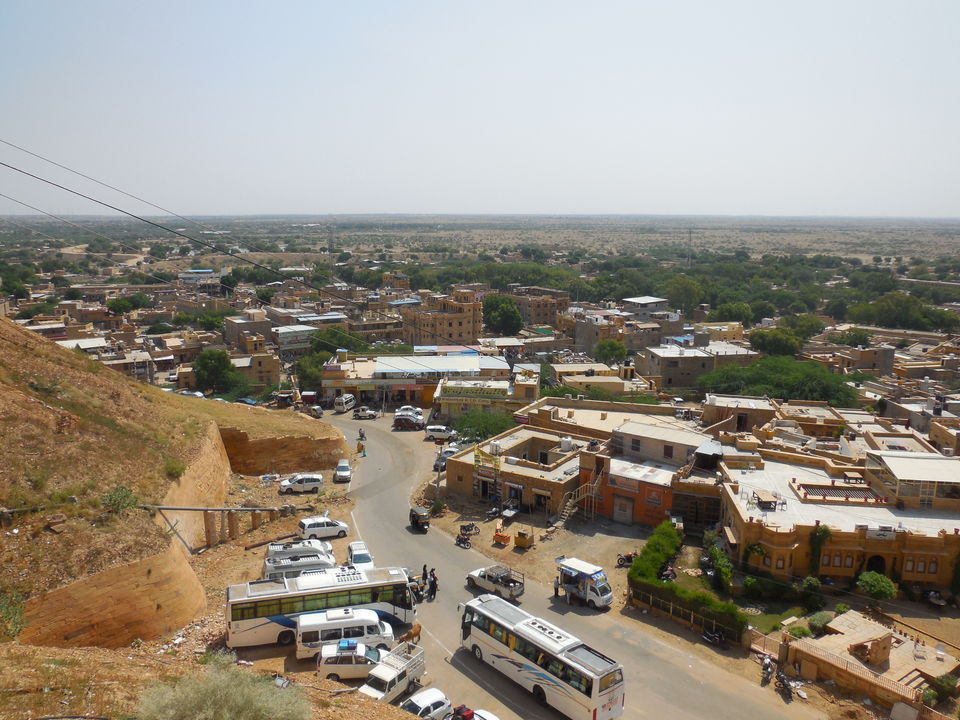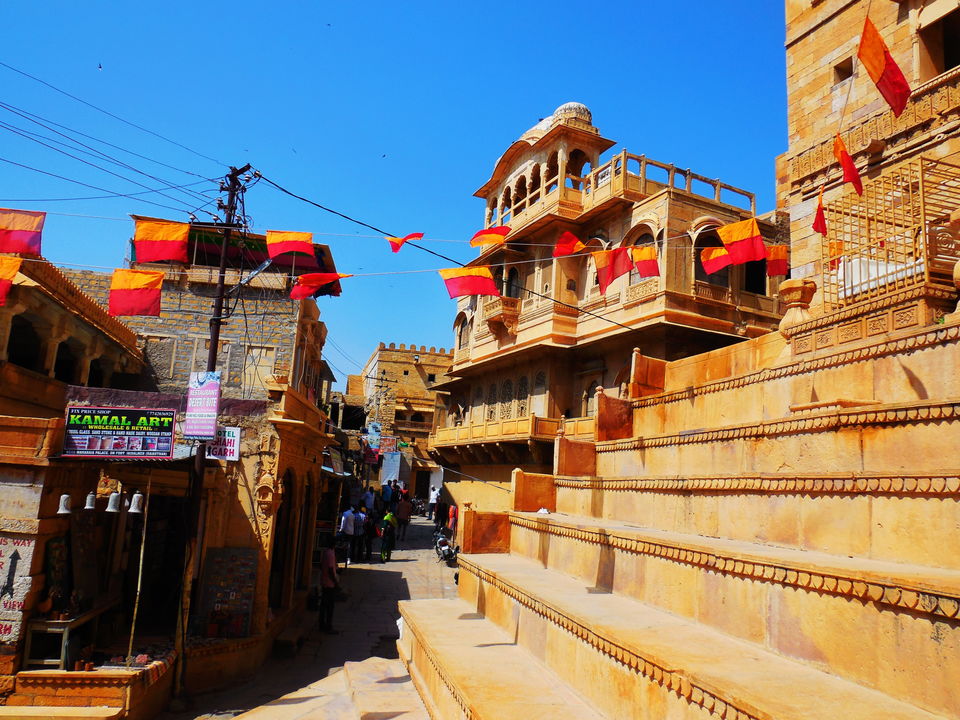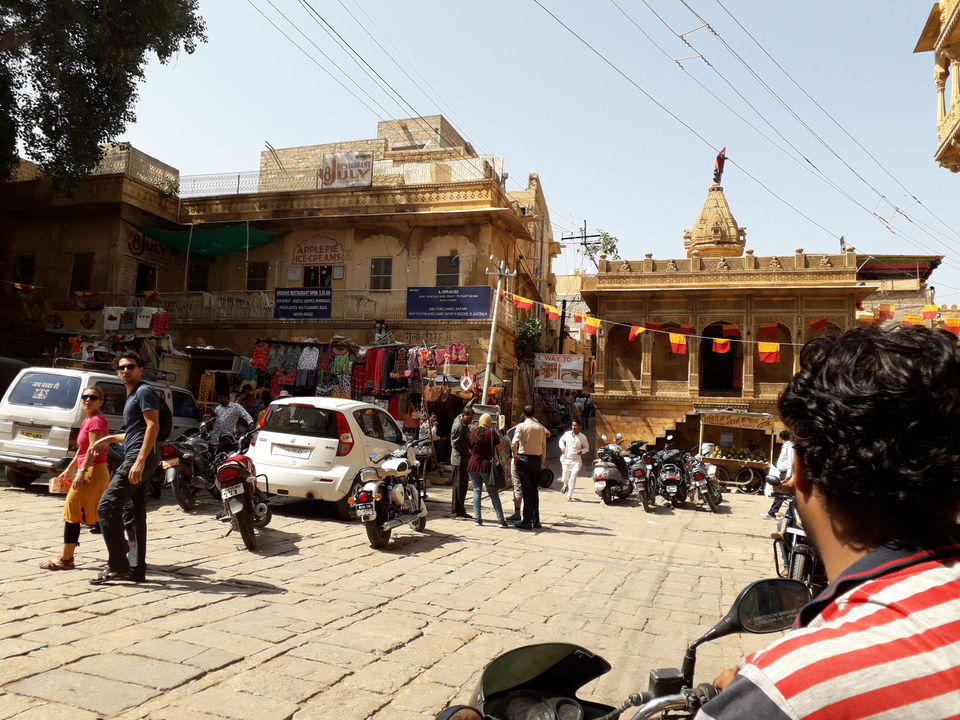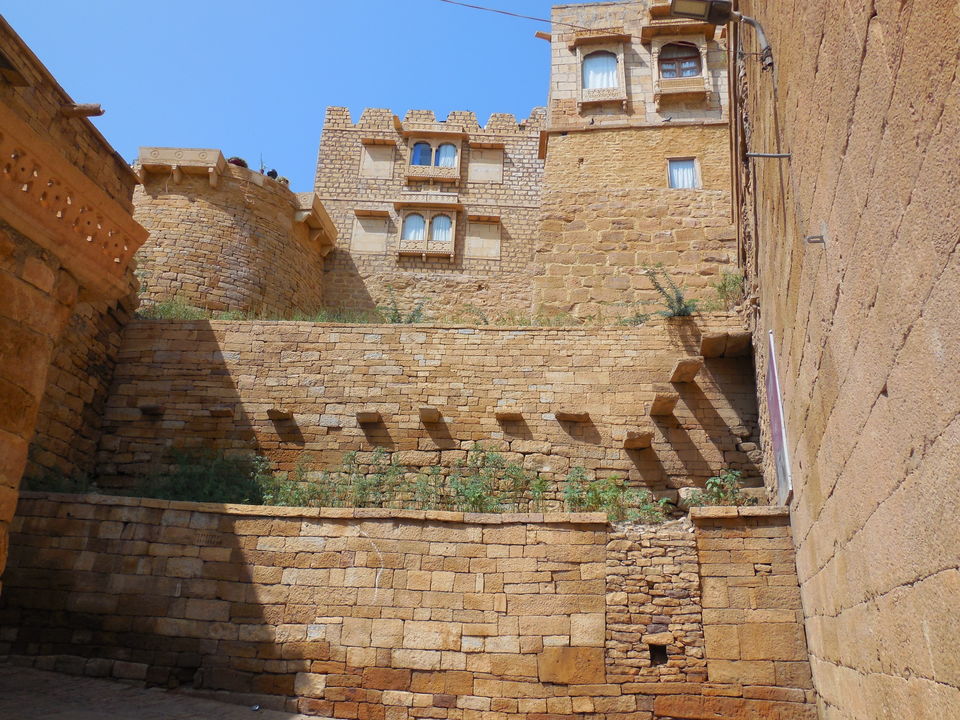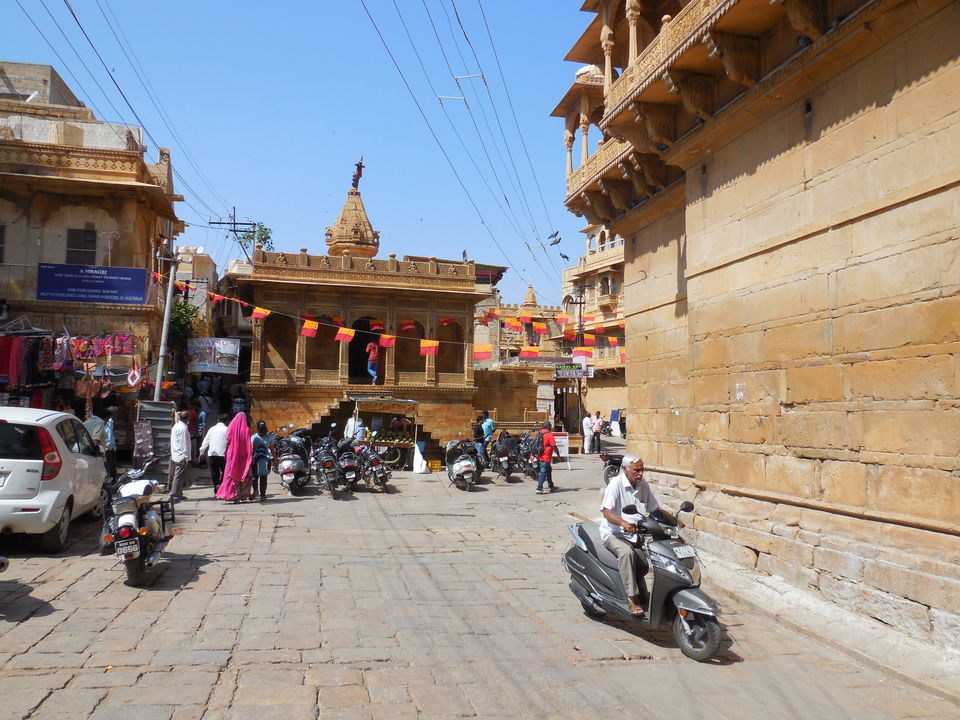 Another amazing tourist attraction right in the city of Jaisalmer is the Gadisar Lake. The lake was built as a water reservoir way back in the 14th century and now used as a tourist hotspot. The calm waters of the lake makes it perfect for boating and photography. Birds can be seen wading on the waters, and flying in the azure skies above. There are catfish in the lake as well, whom you can feed. You may also go for boating (row boats, paddle boats, Shikara rides) in this lake with a minimal charge. An afternoon is the best time to visit this lake.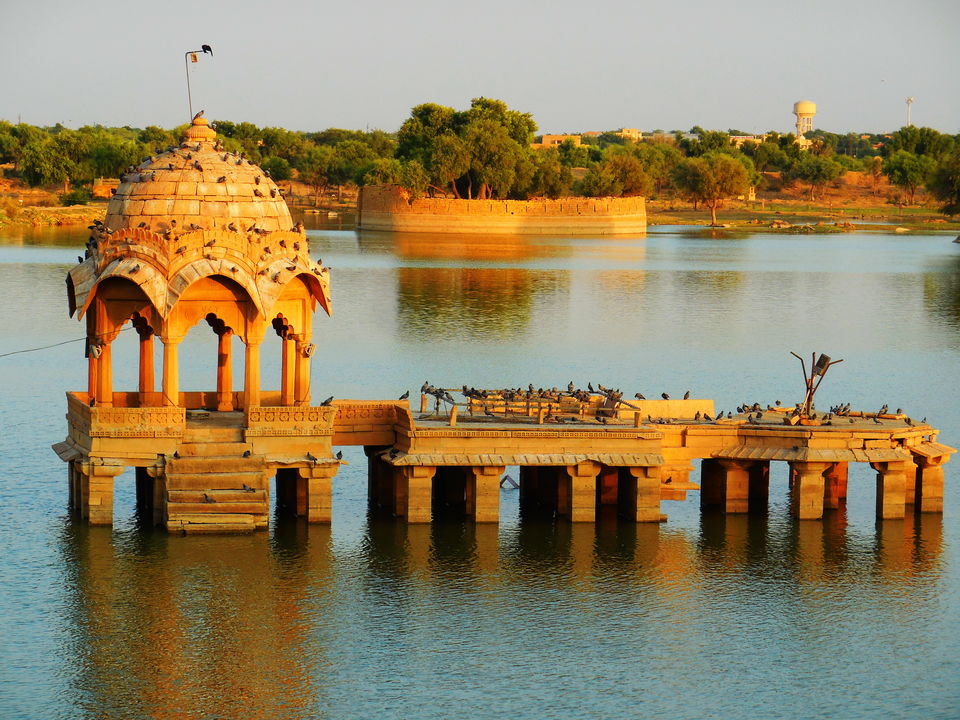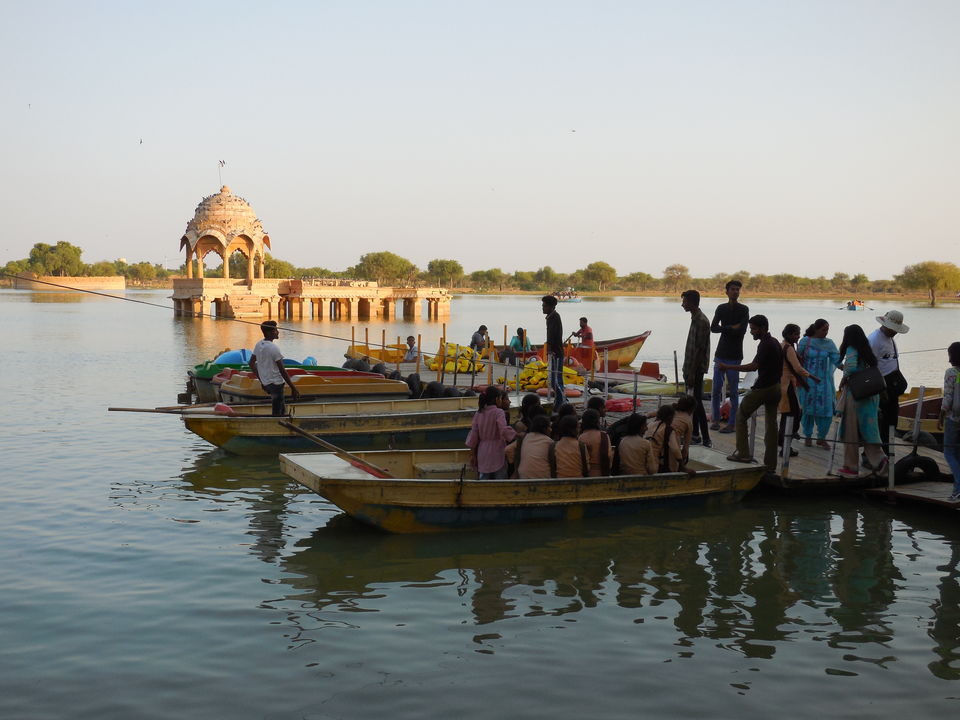 A trip to Jaisalmer will be incomplete without visiting the desert-The great Indian desert. One of the most popular tourist attractions of Jaisalmer, Sam Sand Dunes is a must visit in the Rajasthan state. It is 40 Kms from Jaisalmer City (known as sand dunes of Thar Desert). Jeep safari, Camel safari, Rajasthani Folk Dance Program in Resort, Camp Fire Dance are the events to go for here. After the folk dance program the visitors will have grand Rajastani dinner. One may also spend the night at the luxury tent at Sam Sand Dunes. You get to see a great sunset from Sam Sand dunes, no camera can do justice what you see with your own eyes.
These dunes also become the venue of Desert Festival in the month of February.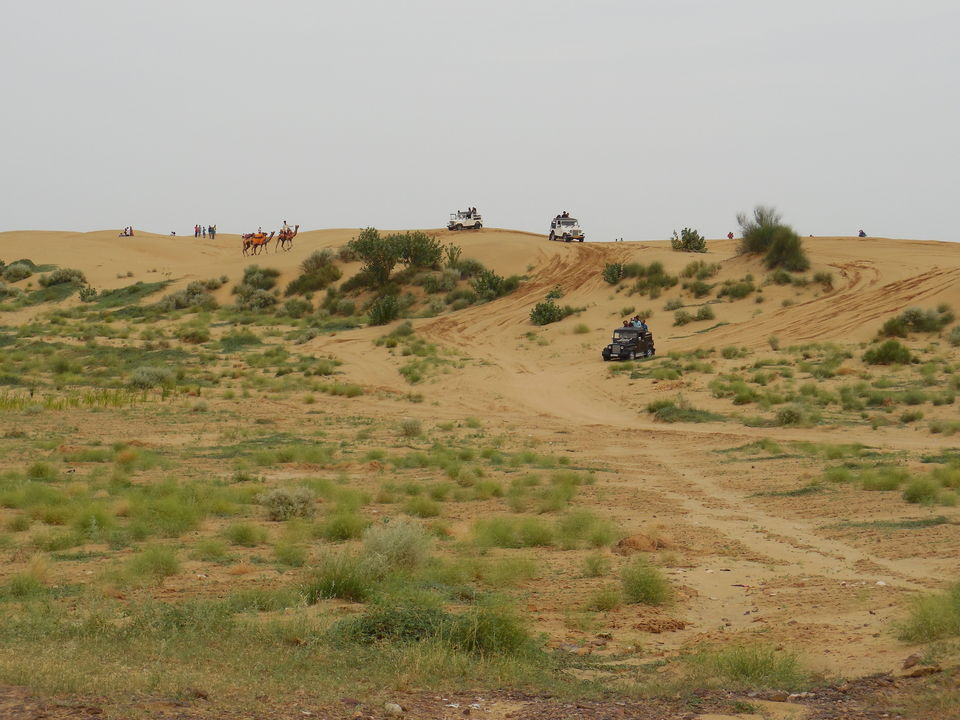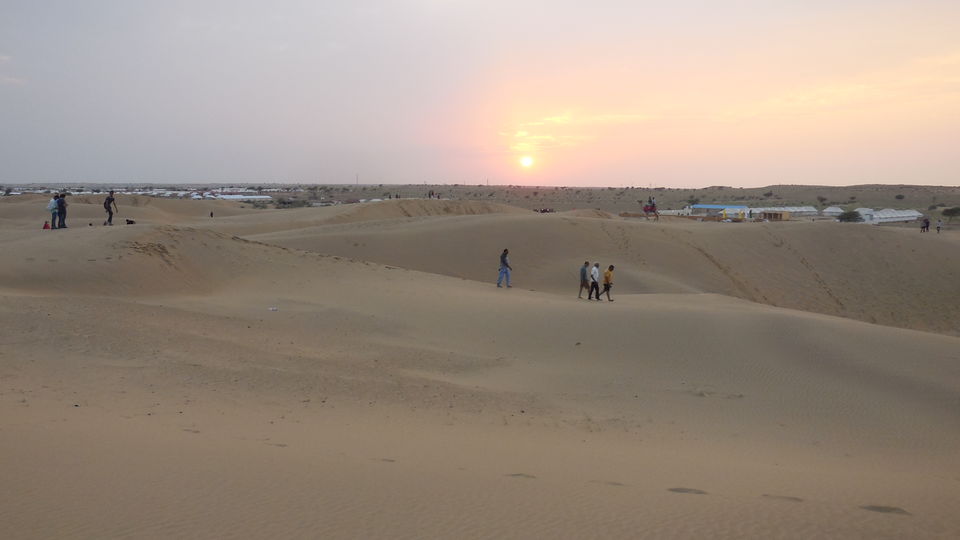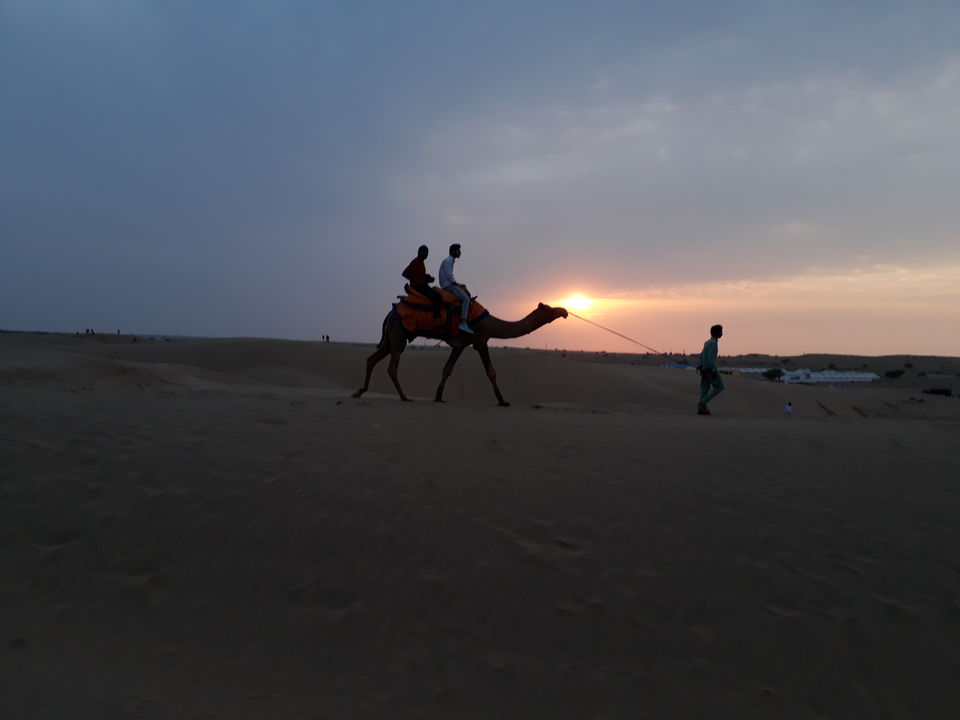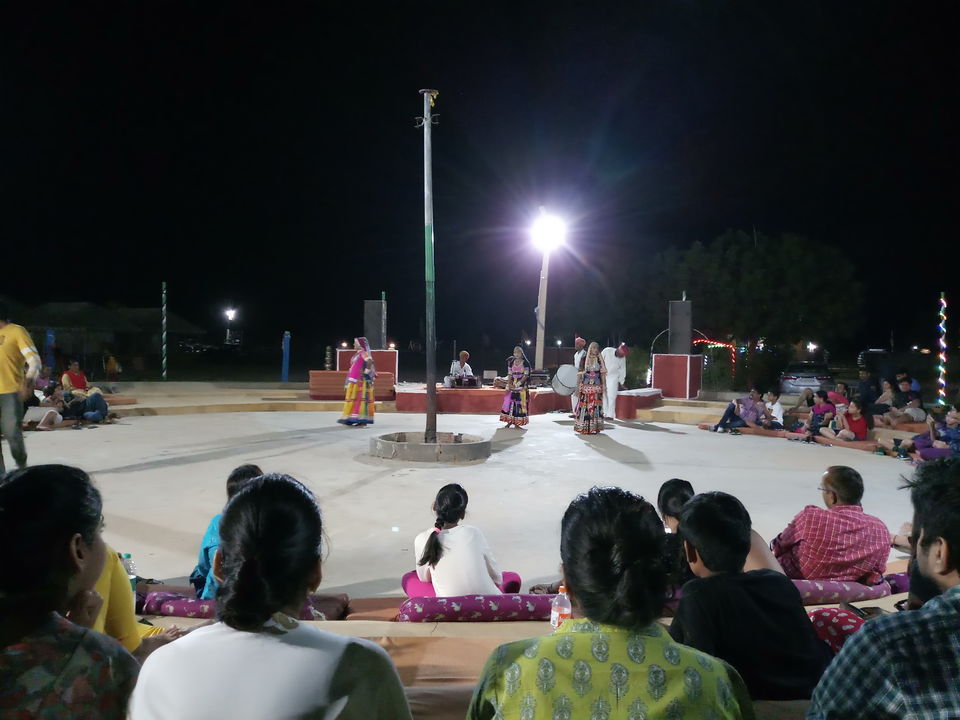 17 kilometers from Jaisalmer, nestles a town called Kuldhara, which was once prosperous but now, it lies in ruins and all that is left are various open houses in the state of despair. According to folklore, Kuldhara was an ancient village of the Paliwal Brahmins who migrated from the region of Pali. They built 84 villages around Kuldhara but had to abandon the village almost over night, attributed to various causes, ranging from persecution by Salim Singh, a powerful minister of Jaisalmer state, to drought and earthquake. The village remained abandoned since the early 19th century.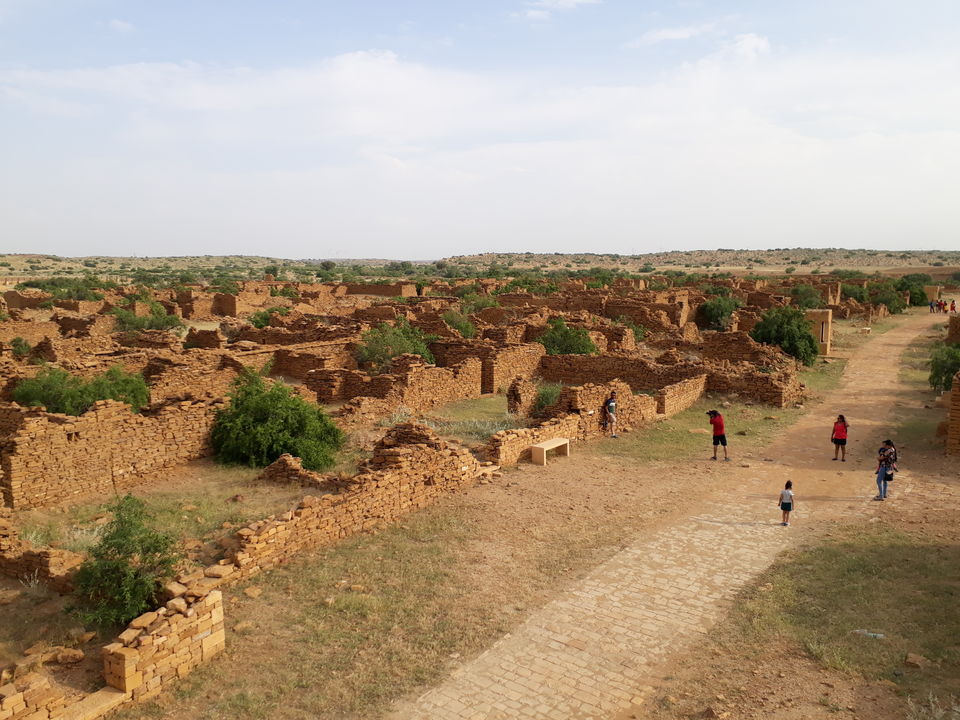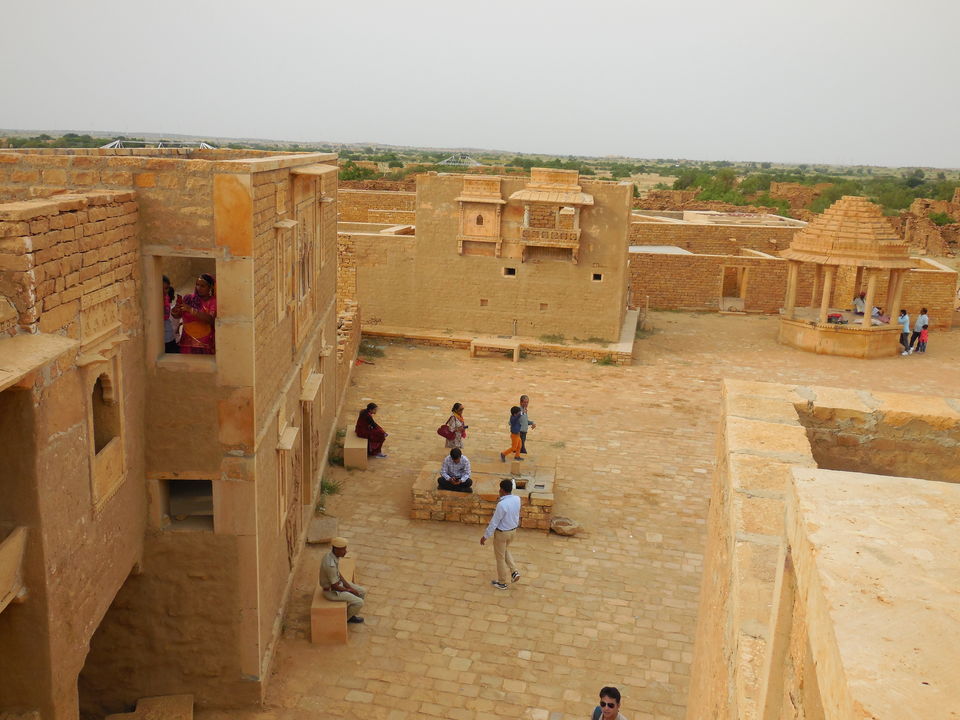 Bada Bagh, also called Barabagh is a garden complex located about six kilometers north of Jaisalmer. Overlooking a mango grove sits a set of royal chhatri cenotaphs constructed by the Maharajas of the Jaisalmer State in the 18th, 19th and early 20th centuries CE.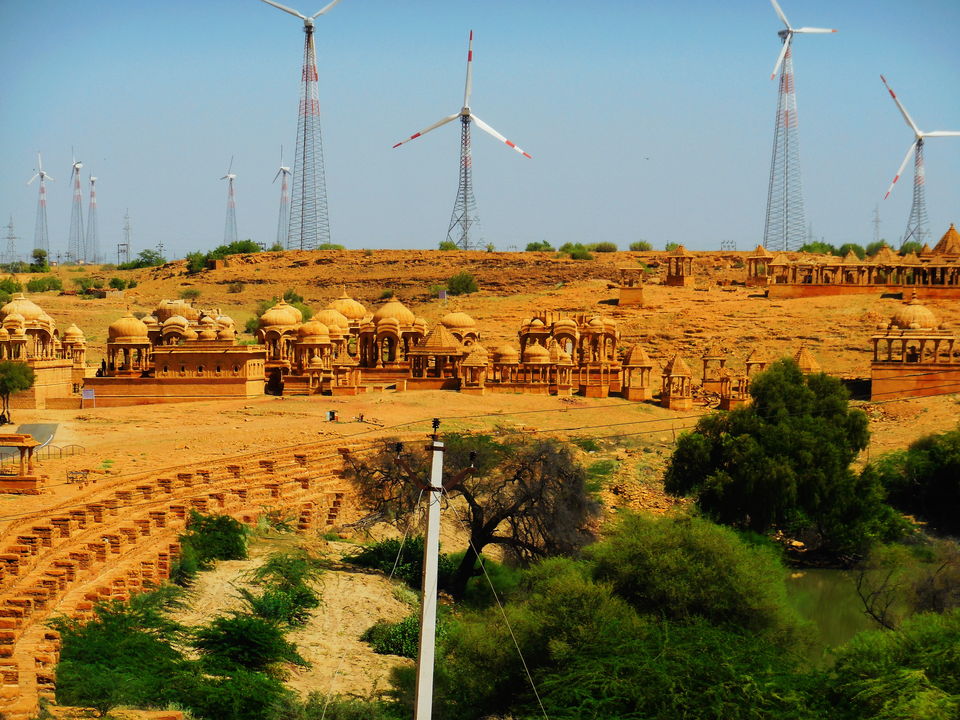 Good movies always inspire us, specially if the movie is based on real events and is a high voltage movie. The 1997 bollywood movie 'Boarder' based on the 1971 India-Pakistan war depicts of story of a band of 120 Indian soldiers in Longewala region who defend their post all night until they receive assistance from the Indian Air Force the next morning. Tanot Mata mandir was also shown in the movie. A temple constructed and managed by the BSF is of deity Tanot mata - a Form of Shakti. It is said that despite several bombing in 1965 war, this temple remain stranded. From then the BSF took charge of the temple and Army men even admit with blessings of tanot mata they won 1971 battle. Tanot mata mndir is about 118 Km from the city of Jaisalmer. Further 20 Km from Tanot mata mandir is the Longewala check post boarder where the war memorial is situated.