Jambughoda lies in the district of Panchmahal in the eastern part of Gujarat, the Westernmost state of India. The name Panchmahal has come about from Five Palaces (Panch = 5, Mahal = palace) since this was the home of 5 princely states Lunawada, Santrampur, Devgadh Baria, Sanjeli and Jambughoda. Of these, presently only Jambughoda remains in Panchmahal with the first 2 being moved into the district of Mahisagar and the latter 2 into Dahod.
Jambughoda is tribal land and the adivasi (indigenous tribe) population is very high in this region. 40 % are the Rathwas. The Nayakas, Tadvis, Barias, Bhils, Bhilalas and other such tribes and communities form the rest of the population.
A nature lovers dream, one can revel in its numerous forest trails, waterfalls, trekking paths, picnic spots, lakes, bird sanctuaries, and other activities that include tribal interactions, experiences of rural life, trips to dams, temples, forts, heritage monuments and several other interesting sites.
Its tribal villages, Haats (village markets), museums, can take several days to explore and those who are interested in indigenous cultures will find quite a treasure in this region.
A few of the places within a 50 - 70 km radius of Jambughoda town are -
Jambughoda sanctuary –
This 130 sq km of protected area is not a contiguous forest but is interspersed with villages, revenue lands, gauchars (cattle grazelands) etc. It is however, a beautiful space and the only natural expanse of green left within a radius of around 100 km from the closest major city of Vadodara. The verdant environs are a big draw for visitors from the city who want to getaway on holidays and detox and just breathe the fresh unpolluted air.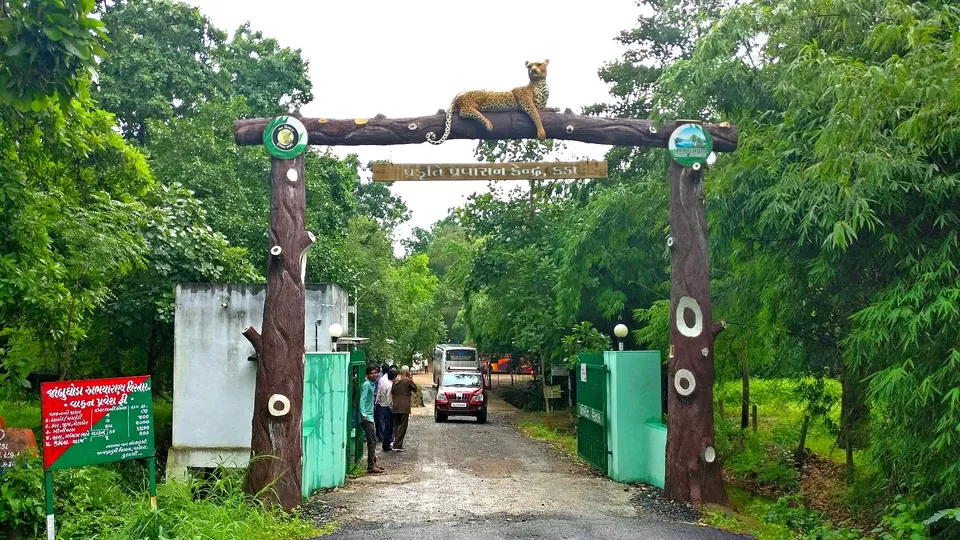 Kada Dam – Within the sanctuary, one can walk along the rampart of the dam and view the beauty of the reservoir or one can also climb up the easy walking trail that leads to a forest guest house and viewing pavilion which offers a breathtaking panoramic view of the lake and forests and hills. Holidays bring in the crowds, so weekdays are better if one has the flexibility of time.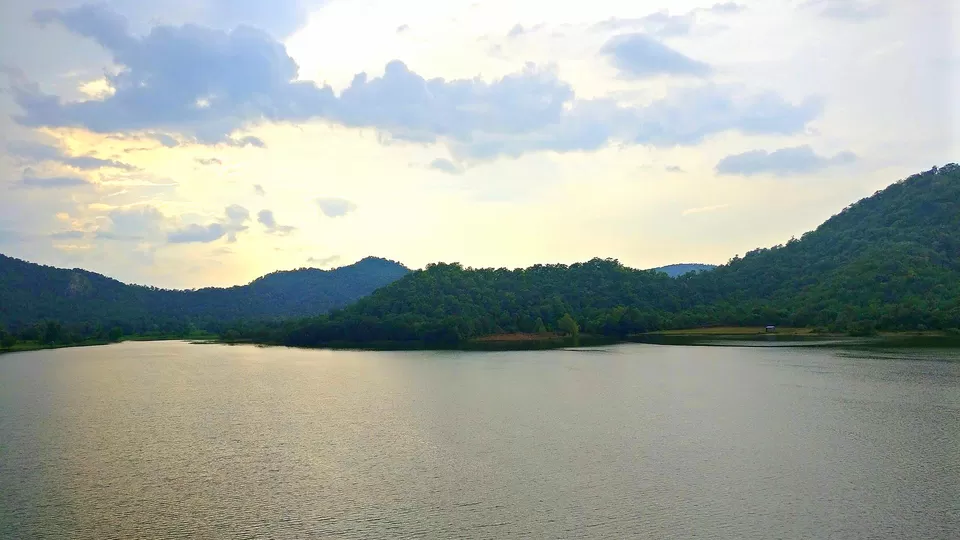 Weekly Haats –
A Haat is a weekly market place or fair of sorts where villagers and tribals from the surrounding areas congregate to buy, sell or barter produce and products like vegetables, fruits, spices, food, clothes, utensils, baskets, earthenware, jewelry, farm implements, musical instruments and even livestock like poultry, goats, cattle etc. The haat goes on from early morning to late evening. A tourist can spend anything from an hour to the whole day, depending on interest.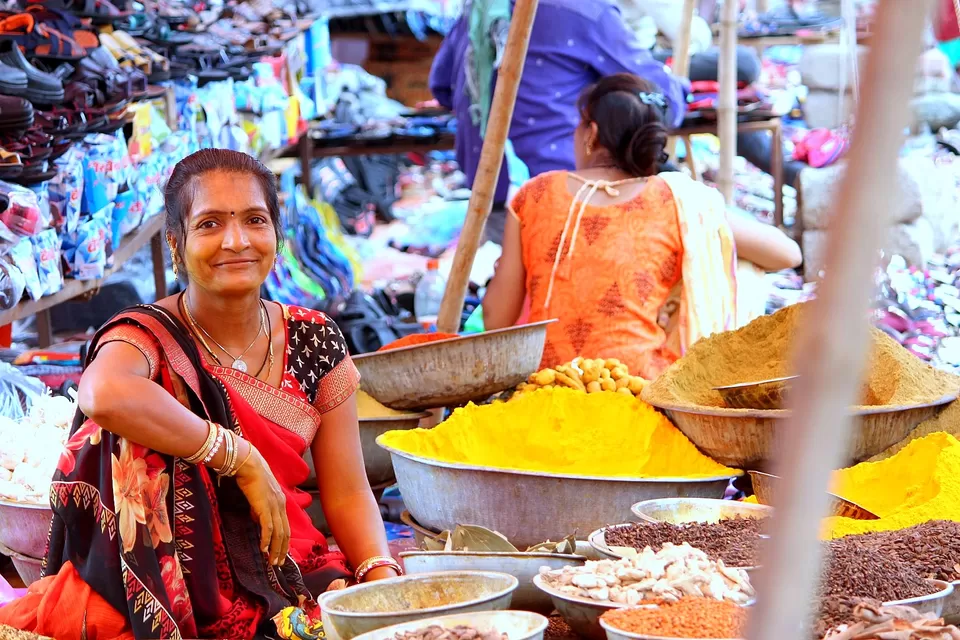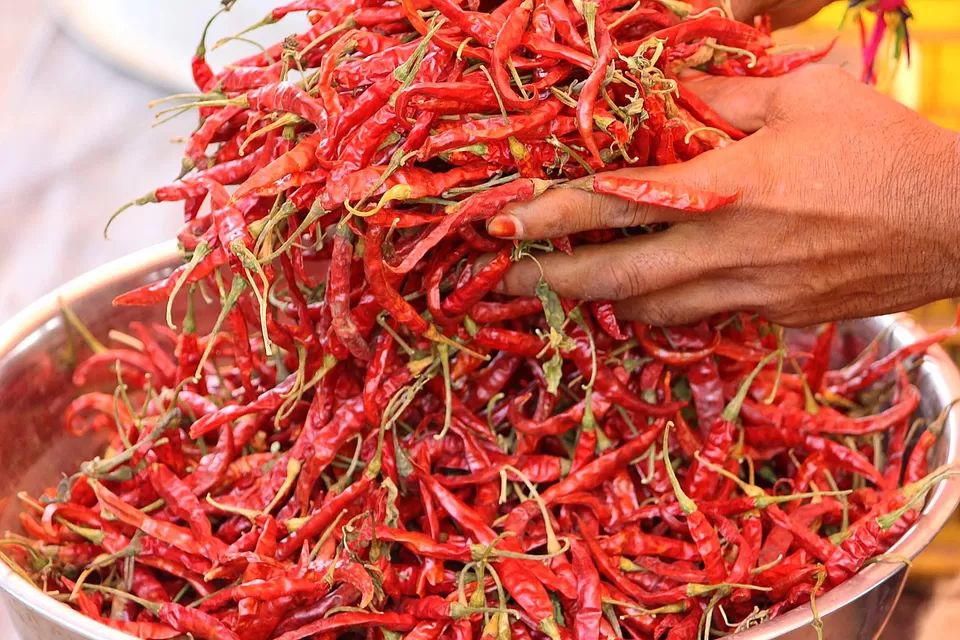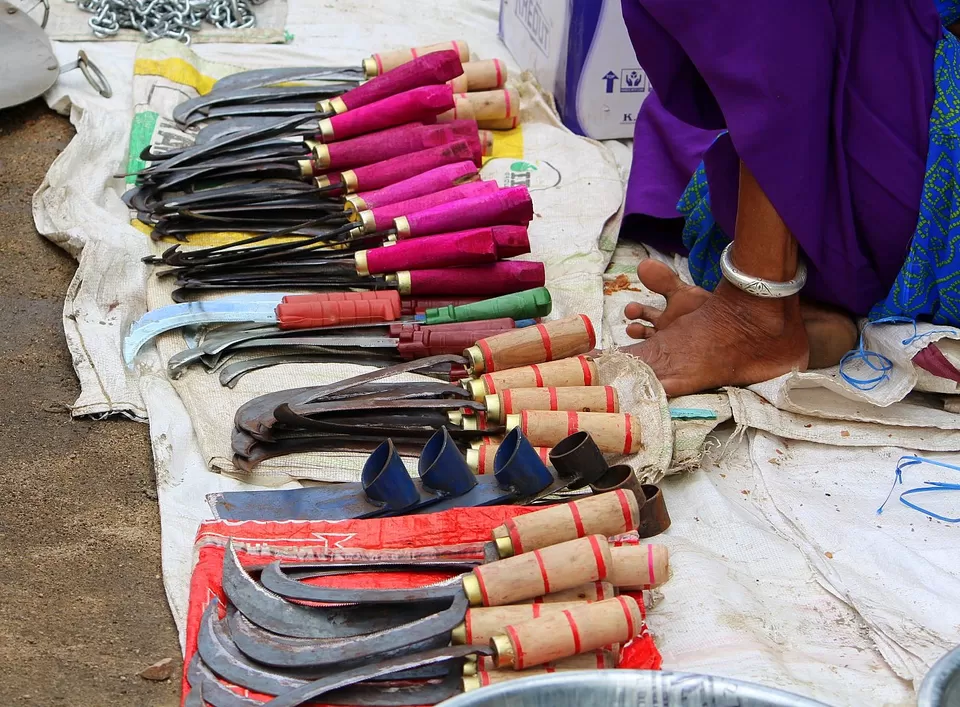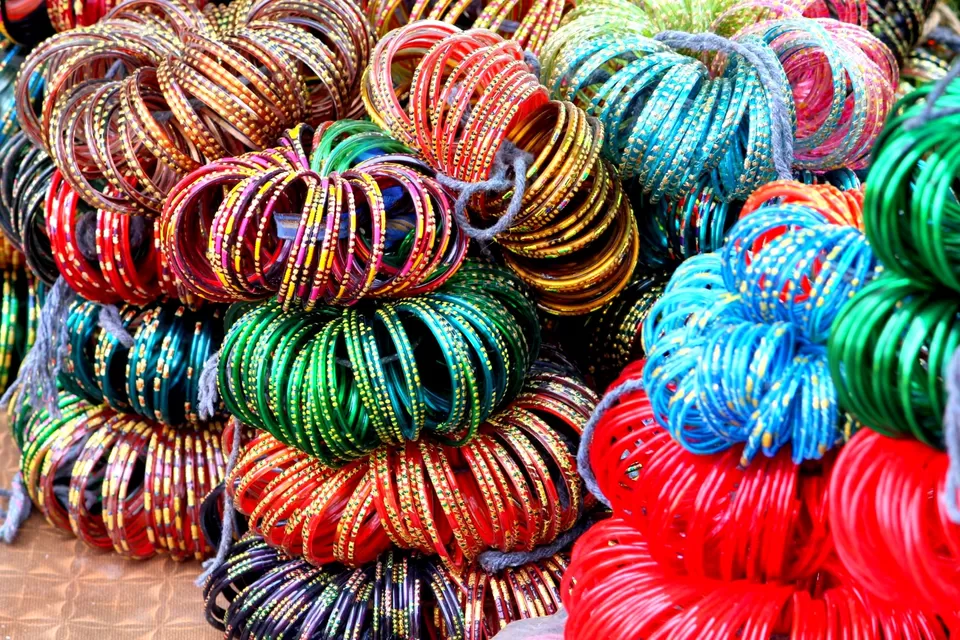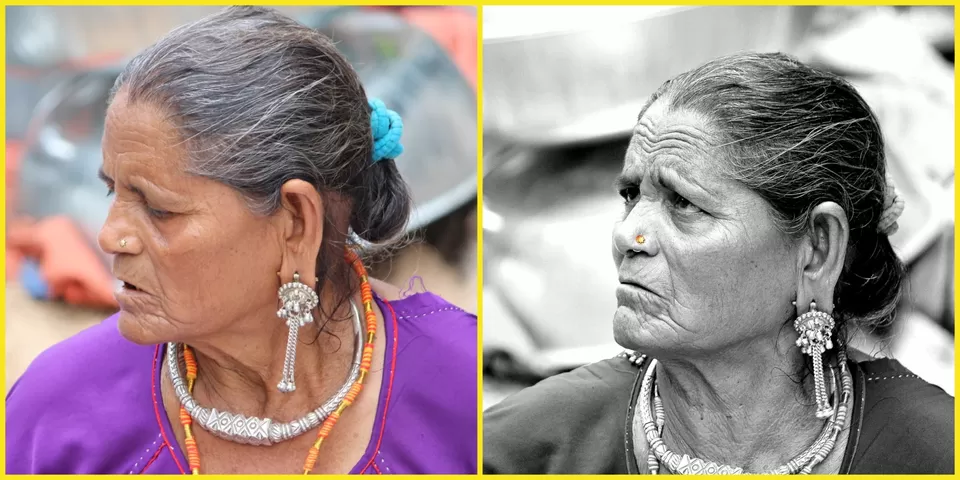 Some of the popular haats are -
Chhota Udepur (50 km) – This is has its weekly Haat on Saturdays
Kavant haat (57 km) – This is a larger and more colorful Haat that takes place on Mondays.
Ghoghamba Haat (37 km)
Hathni Maatha waterfalls –
Hidden deep in the forested hills and rocks, this waterfall is at the height of its glory in the monsoons. People throng the place on weekends and it can get quite crowded.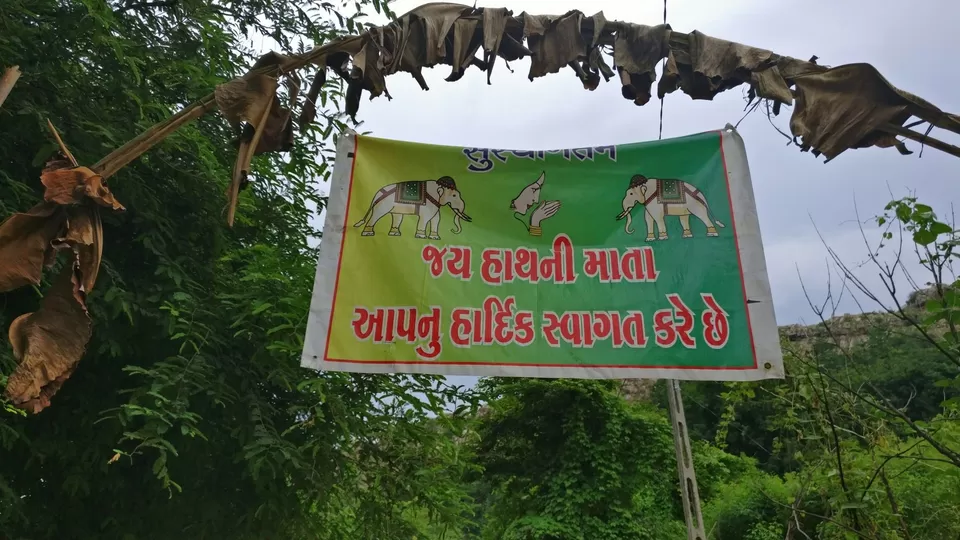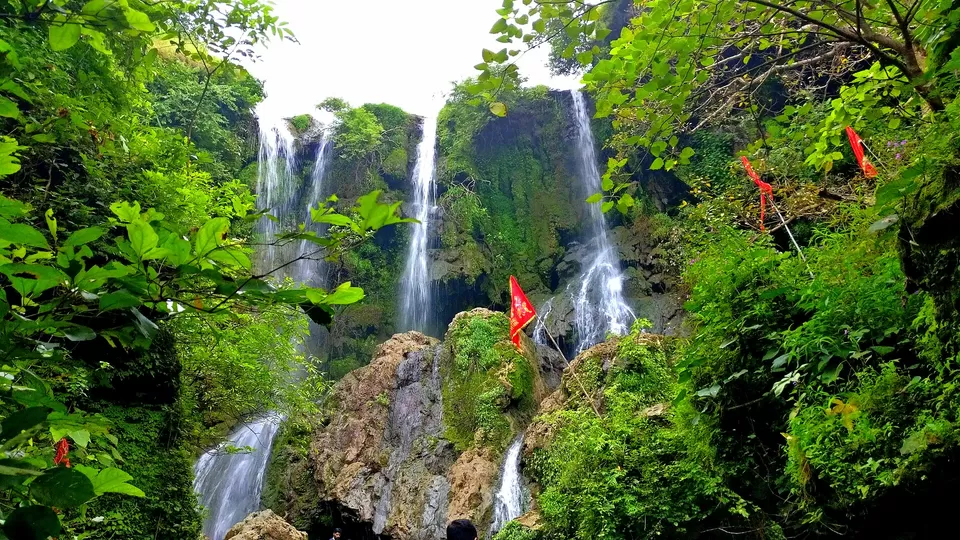 Tribal museum –
Chhota Uudepur also has a tribal museum which showcases the various tribes and communities of the region, in the form of their typical houses and life sized human models, clothing, utensils, farm implements, musical instruments, arms etc of each of them.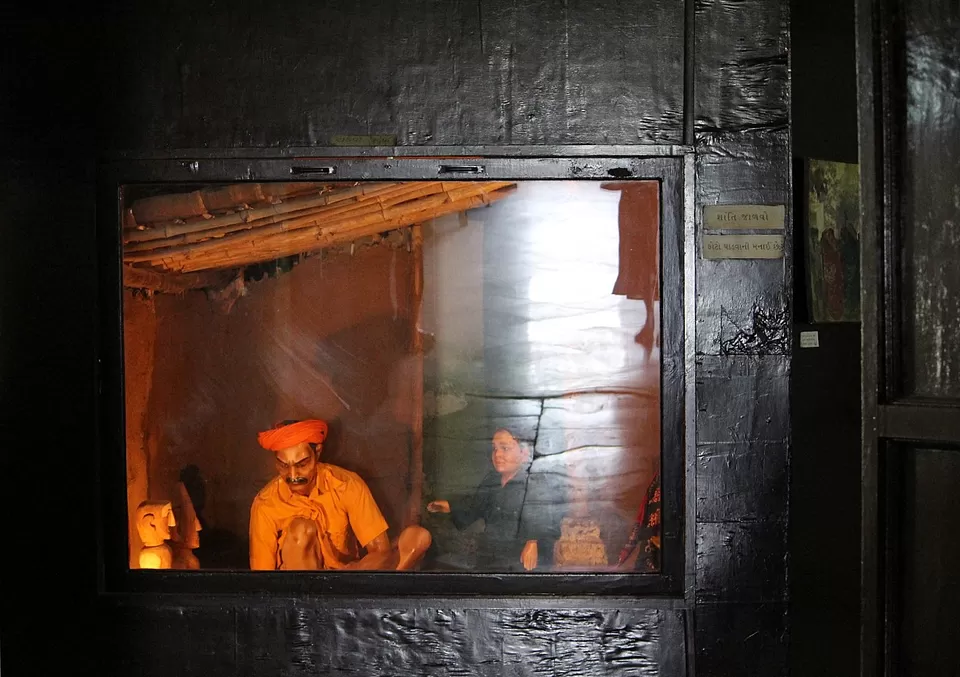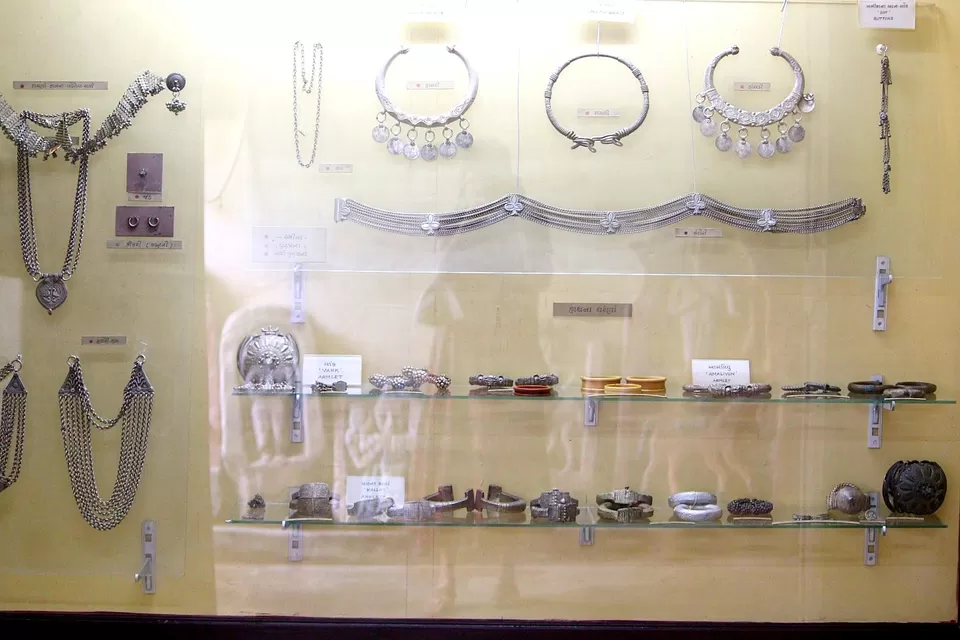 Bhasha Tribal Academy, Tejgadh –
The museum consists of several instruments and handicrafts of various tribes across India which are showcased in the open corridors that surround a large square courtyard.
One can also interact with the artists if they are around. Several research students also come here for their studies.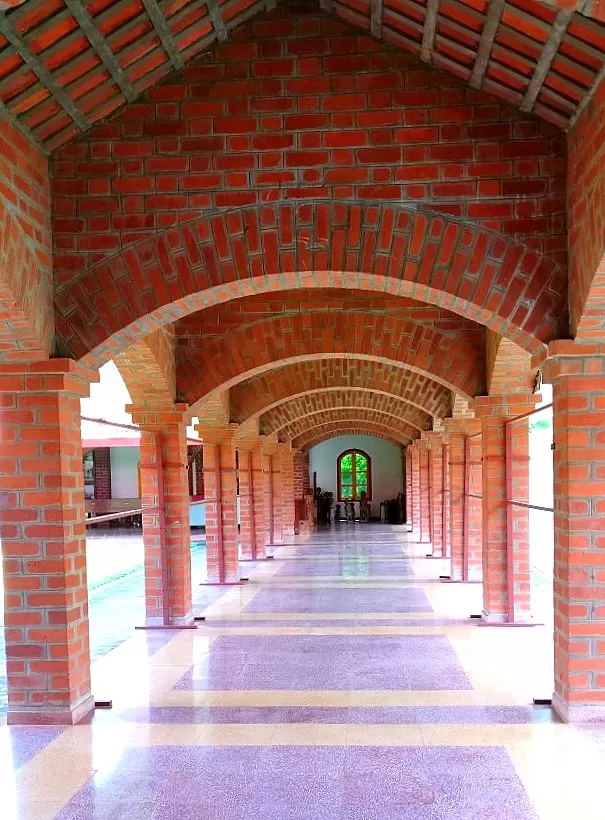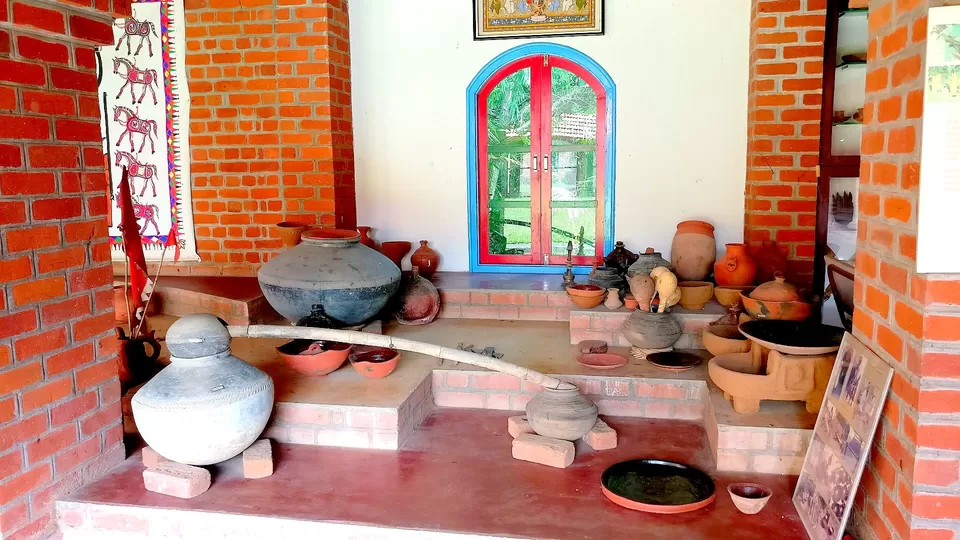 There are more places of interest around Jambughoda that I did not have time to see but I learnt about them from my hosts at the Jambughoda Palace Heritage Stay where I spent 3 days.
Chelawada –
For the Kanbha Dev/Baba Dev, a tribal deity temple and clay horses.
Wadhwana bird sanctuary –
This attracts innumerable species of indigenous and migratory birds in the winters. A must visit for those interested in birds and photography.
Sukhi Dam –
Recommended for rock climbing and trekking.
Targol Dam –
Another scenic location.
Jhand Hanuman temple -
This is famous for the 18-ft statue of Lord Hanuman that is believed to have been made during the Mahabharth era.
Sankheda –
This place is famous for Sankheda furniture. This is made of solid teak wood which is artistically lacquer painted in gold and other bright colors.
The furniture is protected under the Geographical Indications (GI) of Goods act where it is listed as 'Sankheda furniture'.
Dabhoi –
Ancient fort town.
Apart from the above, there are also many more similar places that one can spend several days visiting in the vicinity of Jambughoda.
This post was originally published on Currylines
I hope this post was interesting enough for you. I would love to hear your thoughts in the comments. Find more of my stories on my Instagram @currylines and my Facebook Page @currylines