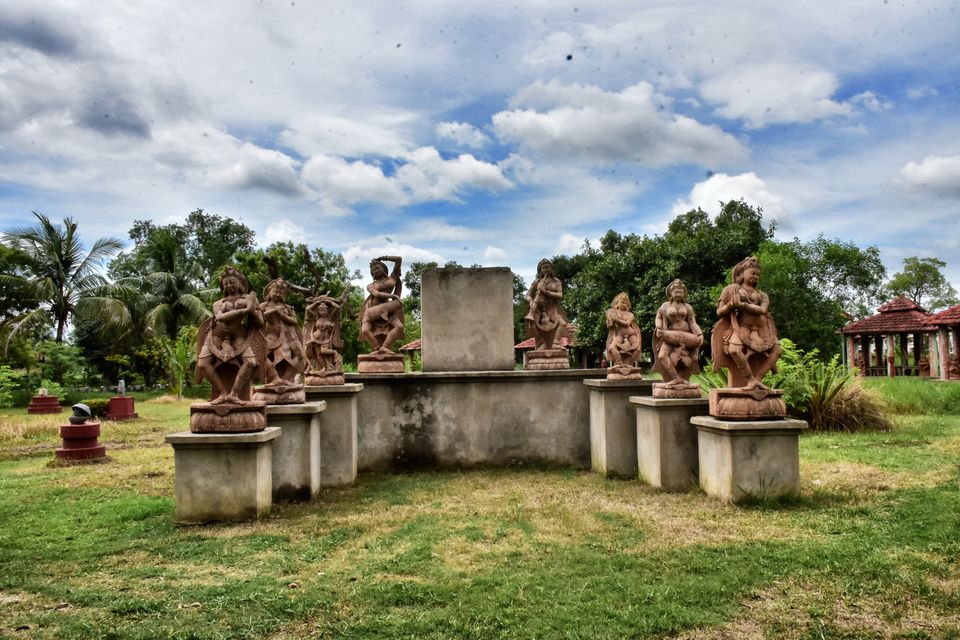 It was a languid winter morning when we arrived at Sonajhuri. It was an impromptu trip decided just the evening before. We were bored. The monotonous cycle of home, office, work caught up with us and we wanted some respite from the everyday drill. It was decide over few cups of hot tea and pakodas that we would visit countryside of Bengal. Being winter, it was the perfect time to visit the rural Bengal. The weather will be just fine and there will be variety of food. So after another round of tea and deliberations, we friends decided to visit Sonajhuri near Shantiniketan. And this time we decided that it was going to be a relaxing weekend getaway to Sonajhuri without much roaming around the place. Well, we need some relaxation as well!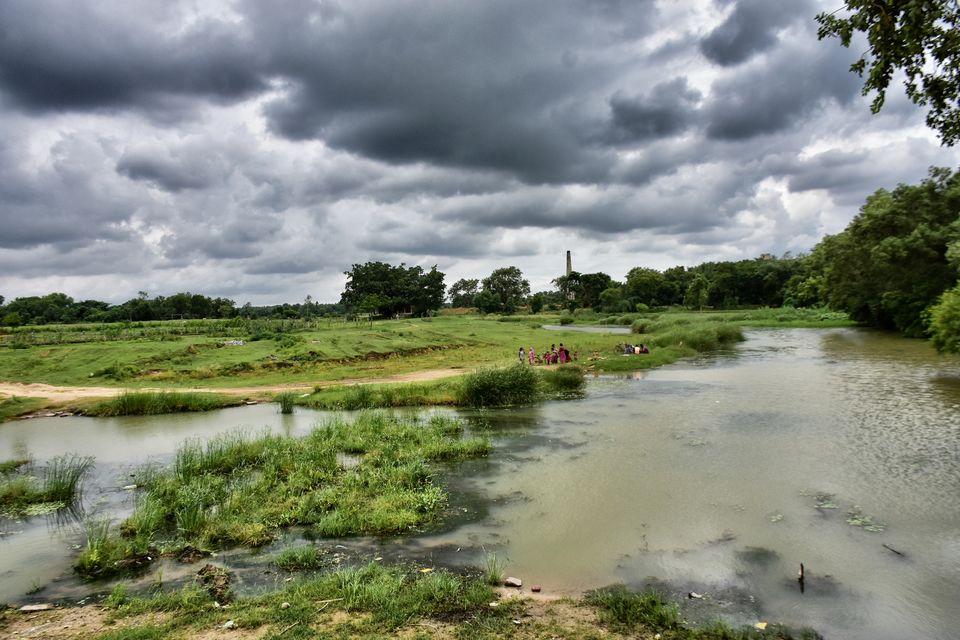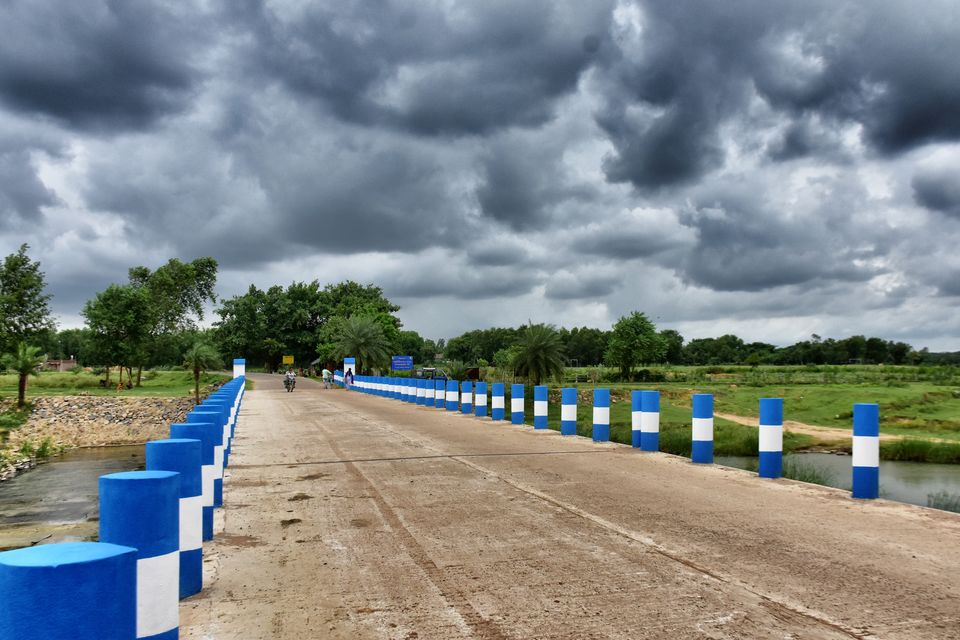 Sonajhuri is one such place that does not need any special place or thing to attract its visitors. The place is named after Sonajhuri trees that are found in this region. Infact the Khoai region near Bolpur is marked by a patch of dry forest of Sonajhuri trees on an eroded landscape of red laterite soil. During the winter months, you will see yellow flowers blooming on the trees giving them a fiery look. The forest area is known as Sonajhuri forest and is clearly one of the cleanest forest areas in Bengal. The simple rural charm of the place is the ideal getaway that we, the bored and dejected group were looking for. With plenty of greenery and Santhali settlement around, Sonajhuri was the best decision that we made. So early on Saturday morning, we started from Kolkata and reached Sonajhuri after a good long drive along the pretty good roads of Birbhum.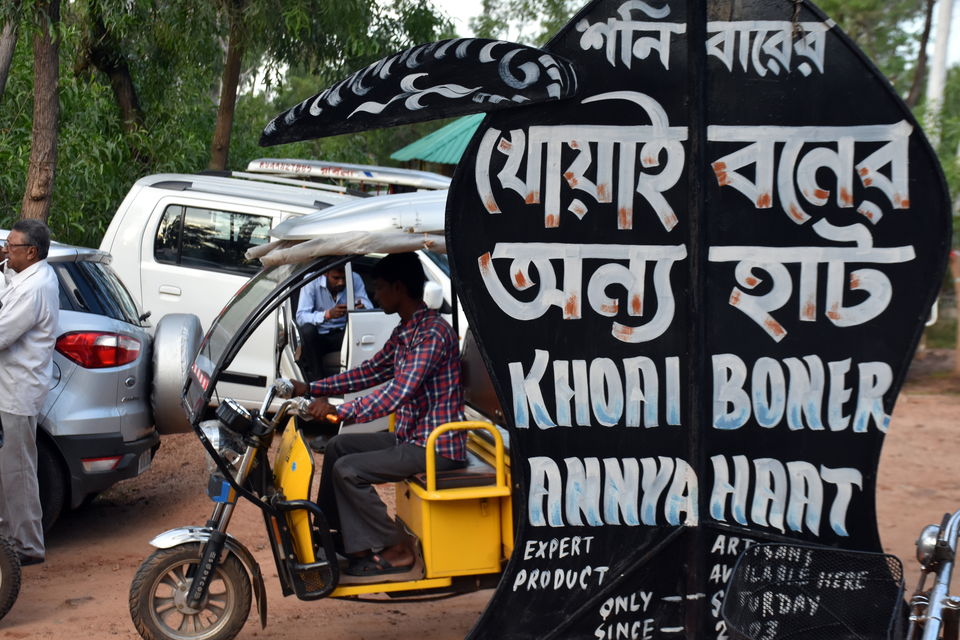 The best part of Sonajhuri is the weekly Saturday market or "Khoai Shonibarer Haat" as it is called here. Every Saturday, there is a local market at one end of Sonajhuri where the villagers from the nearby villages bring there handicrafts and handlooms for display and sale. The market is a colourful gathering of people, musician and dancers as well as the tourists who visit there. One can often find some Baul or fakir playing his ektara (a stringed instrument) and singing a soulful song. At times, you can hear the beat of drums and can see a few Adivasi ladies dancing to the rhythm of the drums. The local market is a colorful affair. After having a sumptuous Bengali lunch, we took a visit to the local Haat to savour the moments of the rural Bengal.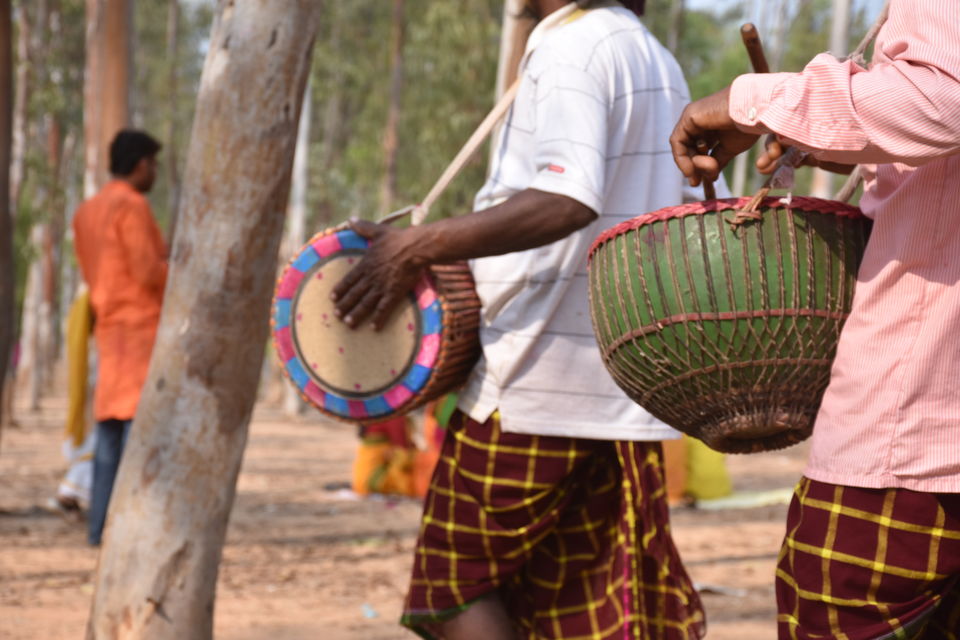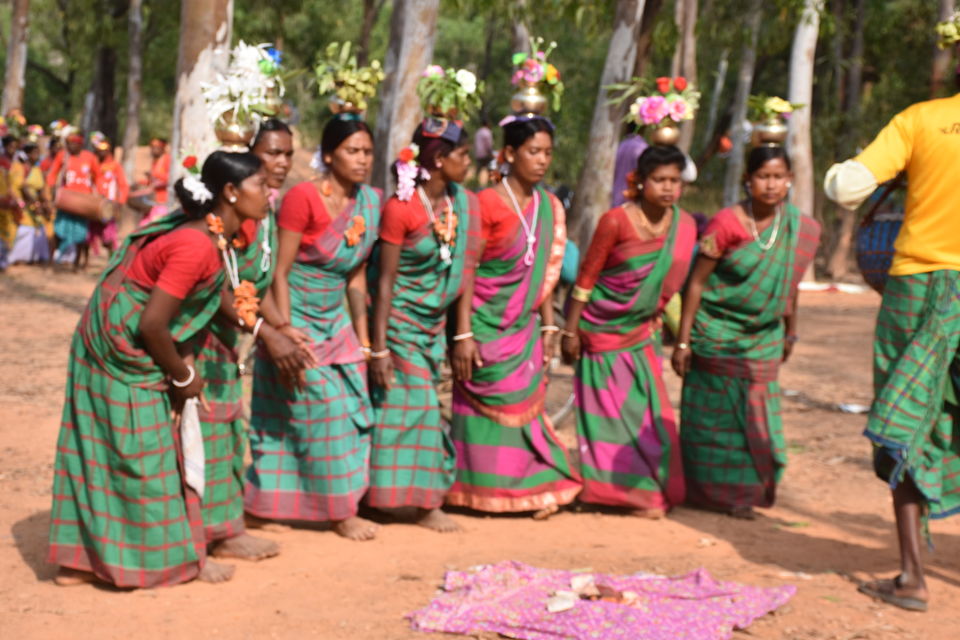 Things to do at Sonajhuri
Shop till you drop at the Saturday Haat
Try to visit Sonajhuri on a Saturday so that you can attend the local market. The market is a colourful place where the local villagers sell their stuffs. From beautiful sarees, kurtas and jewelleries to intricate handicrafts, you can find the indigenous handlooms and handicrafts of Bengal here. You can buy the famous Shantiniketan sarees and terracotta jewellery here at a cheaper rate. Paintings, handicrafts, terracotta figurines, dokra handicrafts can all be found here. Also, you get lip smacking local food at the market. The place is a shoppers' delight. If you do not want to buy anything, simply stroll around the market, listen to the Baul songs or watch Jhumur dance performance by the village women. There are no dearth of things to do at Saturday Haat.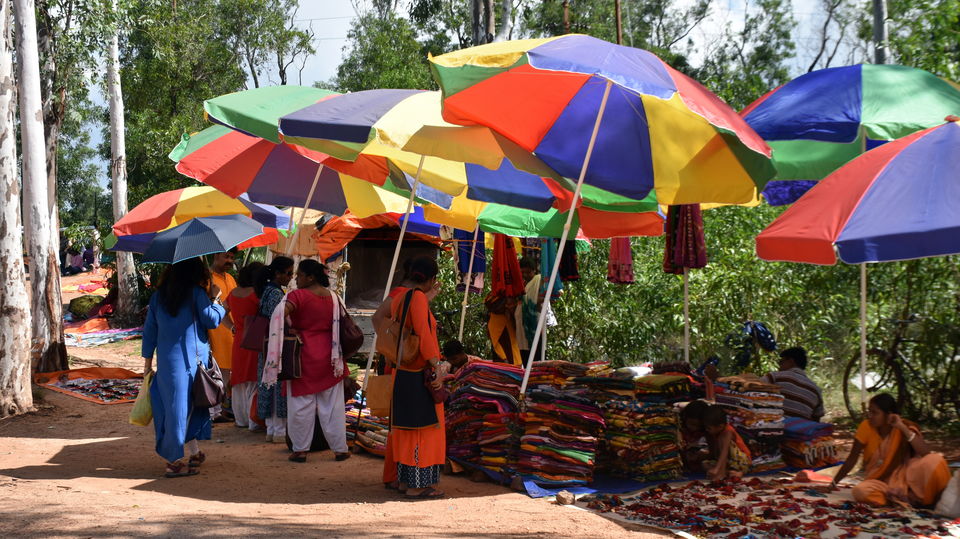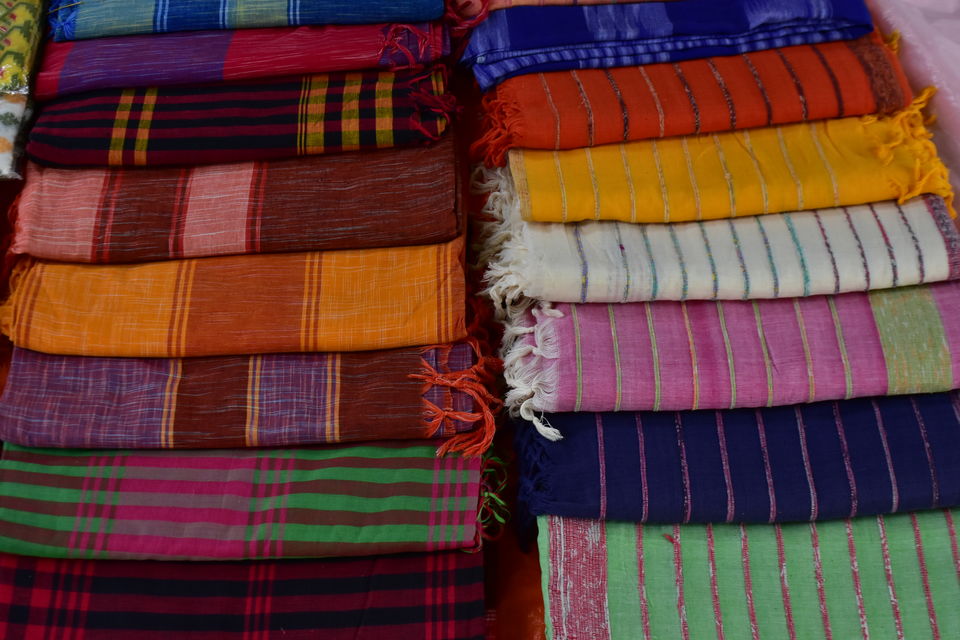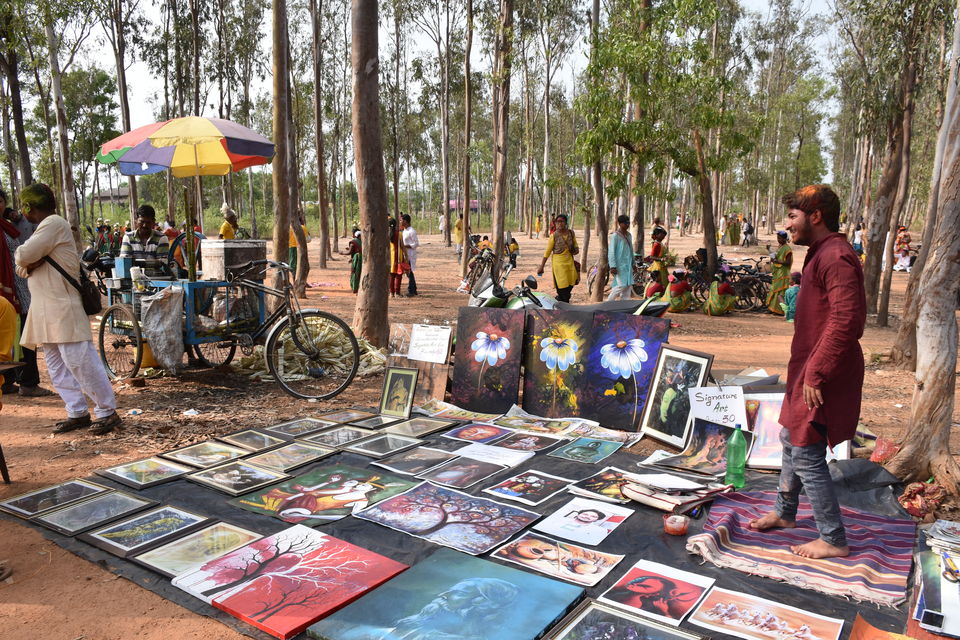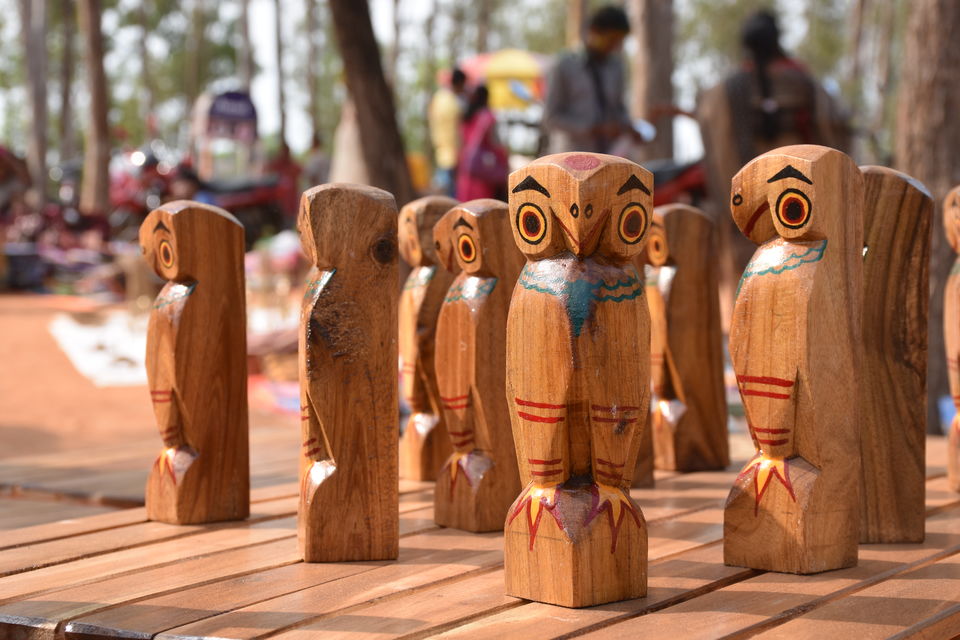 Take a stroll along the Sonajhuri forest
This is definitely one of the best things to do while you are at Sonajhuri.Take a leisurely walk all the way to the Kopai River. This beautiful river has been the subject of a number of poems written by Tagore. You can also visit the tribal villages that are situated nearby. You will be amazed to see the colourful huts and the cleanliness in these villages.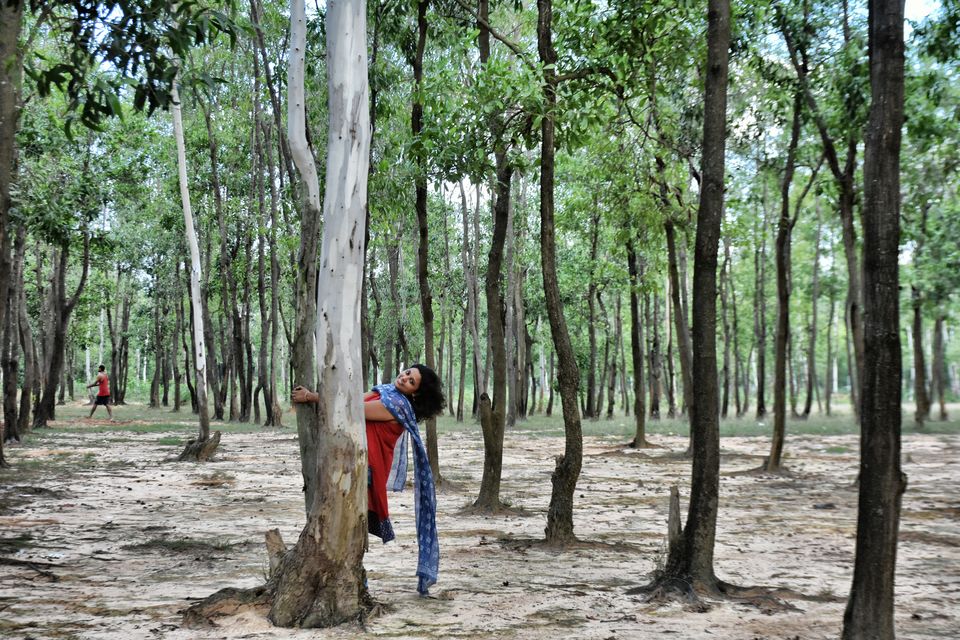 Visit Shantiniketan
Sonajhuri is just a couple of kilometers from Shantiniketan, Rabindranath Tagore's abode of peace. Visit the Viswabharati complex, Kala Bhawan, Uttarayan, Geetanjali Theatre, Chatimtala, Shantiniketan House, Bichitra Bhawan or Rabindra Museum when you go to Shantiniketan. There is also a deer park there where you can visit.
Srijani Shilpa Gram Complex
Srijani Shilpa Gram Complex is a beautiful place. It is a huge complex beautifully decorated with replicas of houses of the eastern and northeastern states of India. Various cultural programmes are held here. You can simply walk around and see the replicas of the houses of the various tribes of India. There is no dearth of greenery at this complex.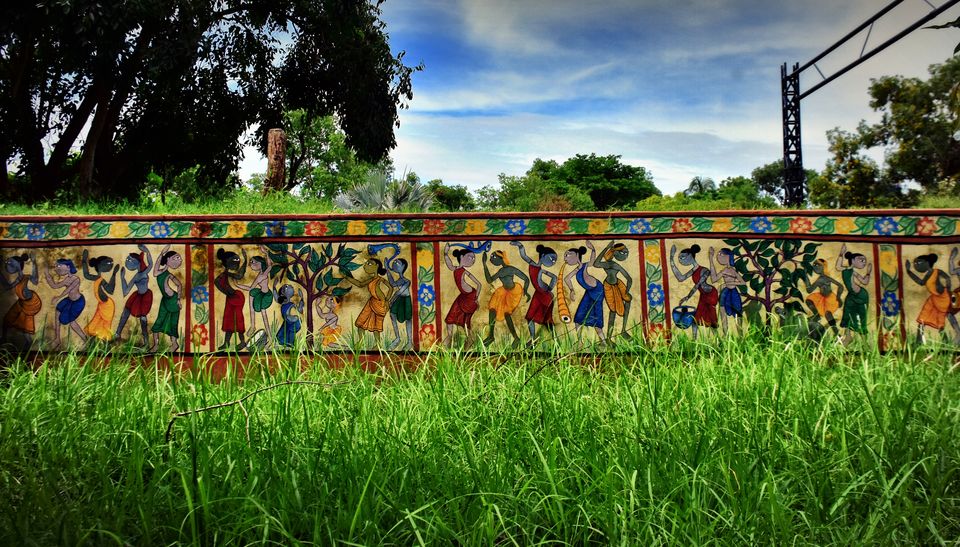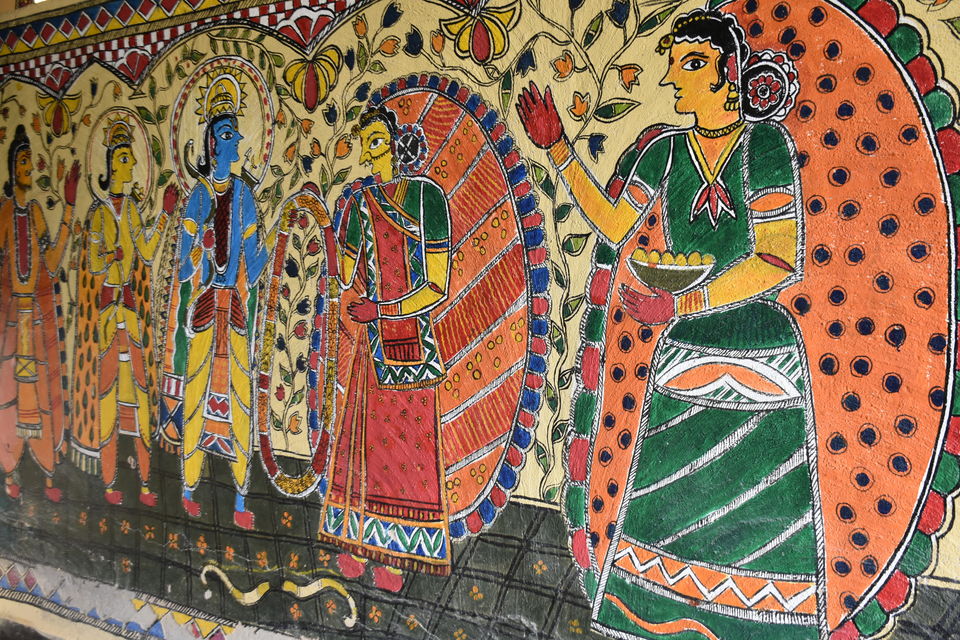 Taste the delicious Bengali cuisine
There are a number of restaurants near the Saturday Haat that prepares delectable Bengali cuisine. You can have the delicious fish preparations. Even if you are not into non-vegetarian cuisine, vegetarian fare also has a lot of options like alu posto, mochar ghonto, dhokar dalna and many more. And for dessert there are the rosogollas and misti doi (sweet yoghurt). Simply forget everything and dig into the pleasure of having great food.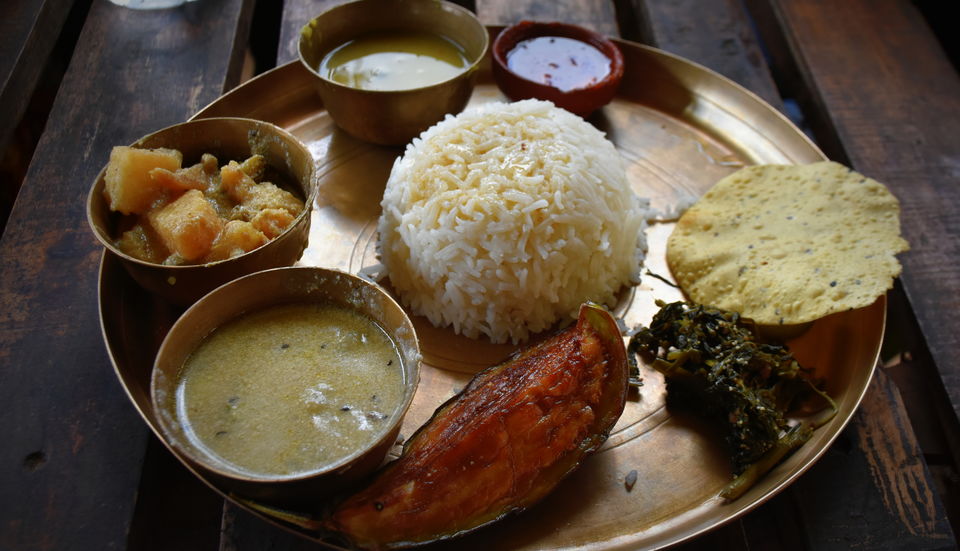 How to reach Sonajhuri
The nearest railway stations from Sonajhuri are Prantik and Bolpur. There are regular trains from Howrah. From the railway station, you can take autos or e-rickshaws to reach Sonajhuri. You can also reach Bolpur by bus from Kolkata. There are regular luxury bus services connecting Kolkata and Bolpur. If you are taking your own car then the shortest route would be taking NH19 first and NH114 from Nababhat then take the road towards Ghuskara to reach Sonajhuri via Bolpur Railway Station.
Best time to visit
Sonajhuri is such a place that you can visit at any time of the year. Winters are however the best time to visit.