Sarawak is one of Malaysia's 13 states and it lies around 1000 km to the East of peninsular Malaysia with the South China sea in between. It is the largest state of the country and nearly equals peninsular Malaysia in size.
It is located on the North West coast of the island of Borneo, with the South China sea lapping at its enchanting shores.
This is also the land of dense rainforests and stunning landscapes, that hold within their mysterious interiors, an exotic collection of flora and fauna. Sarawak holds the largest cover of rainforests in Malaysia with lowland forests towards the coast and mountain rain forests in the interiors.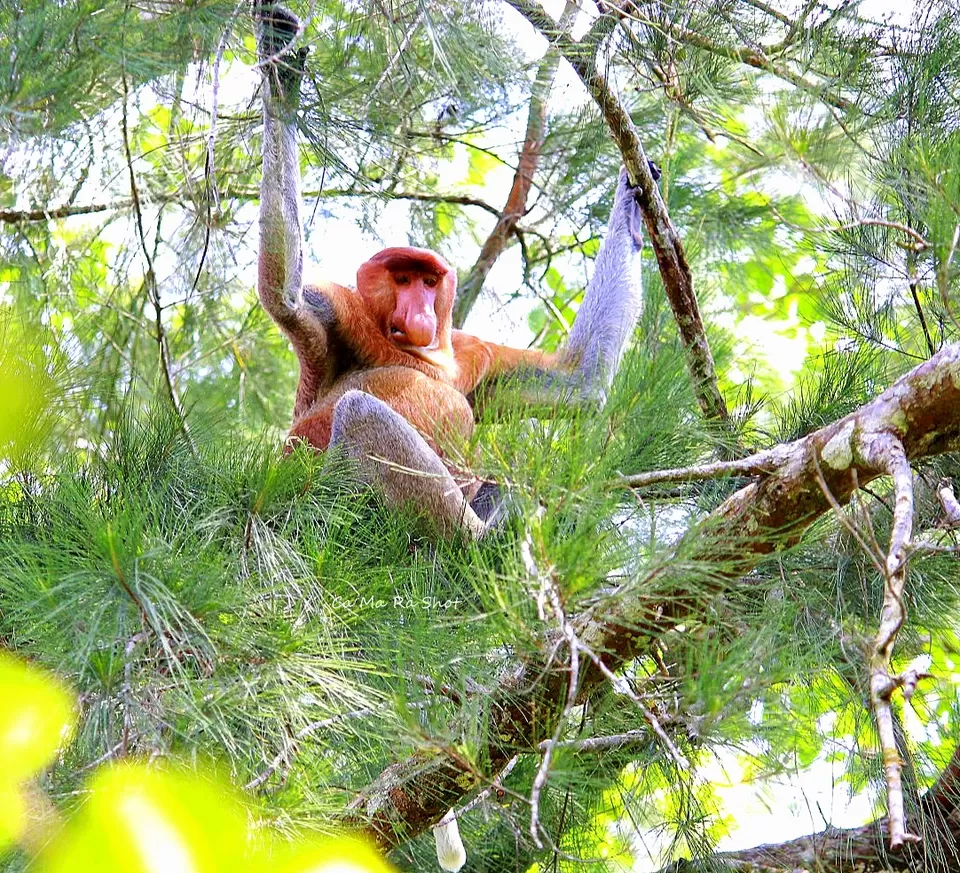 The Rainforest World Music Festival (RWMF) is conducted annually (typically in June or July or August) near Kuching, the capital of Sarawak. Started in 1998, this is now its 21st edition.
It is a one of its kind 3 day event that brings to us local and tribal musicians and bands and also those from the world over. It showcases lesser known indigenous traditional instruments from several lands, including of course the ubiquitous Sape (pronounced Sap-eh), which is a traditional lute made from a single piece of wood and is very popular in this region among the ethnic performers of Sarawak and the entire island of Borneo in general.
About the RWMF –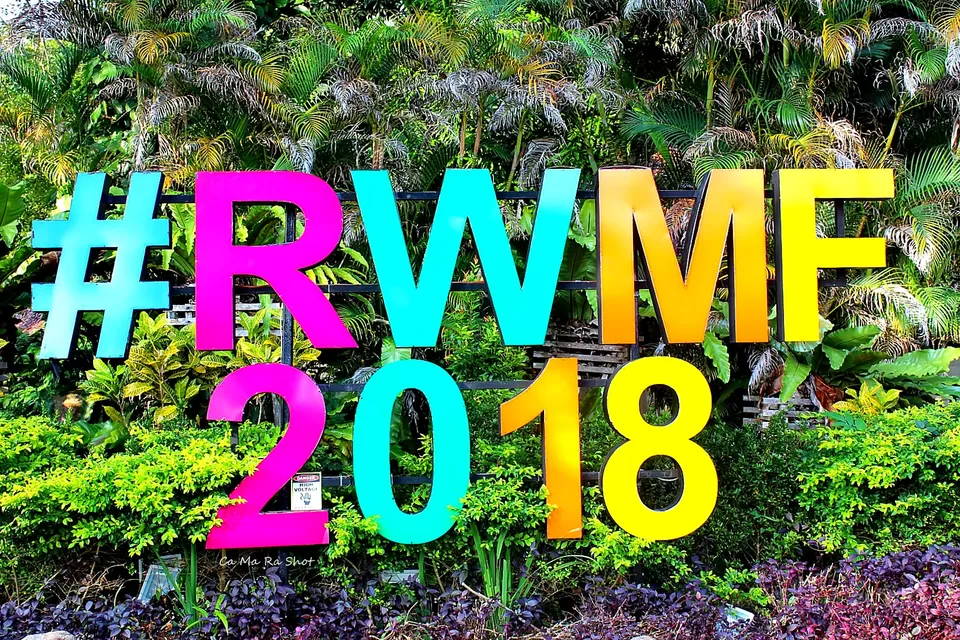 The RWMF is a 3 day cultural and musical extravaganza made up of a series of events that include day time cultural performances, wellness and music related educative workshops and educational sessions for children, followed by dazzling musical performances in the evenings.
Also showcased at the venue are traditional arts and crafts, stalls selling festival memorabilia, Sarawak souvenirs and CDs of the performing artists.
Of course as everywhere else in the land, there is no dearth of food and drink and one is simply spoiled for choice at the various food courts and stalls.
People visit this festival from all over the world, sometimes making travel plans a year in advance.
This year had performers and artistes representing around 27 nations including Russia, USA, China, India, Serbia, Spain, Poland, Tunisia, etc
The number of visitors has only increased over the years and estimated at 20,000 this year.
Songlines Magazine has listed this as one of the Top 25 International festivals.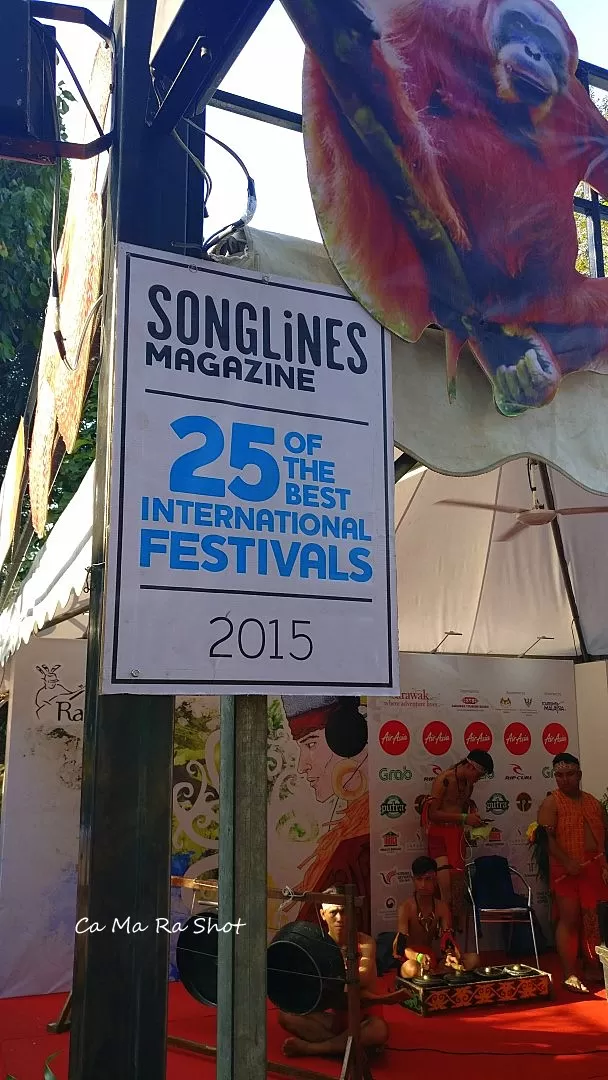 Venue of the RWMF –
The Sarawak Cultural Village (SCV), the venue that hosts the RWMF, snuggles up to the base of Mount Santubong in the midst of a true blue or should I say 'true green' rainforest. A perfect setting that matches the indigenous theme and gives visitors a true feel of the flavor of Sarawak.
The SCV situated near Damai beach (Pantai Damai) and is a 17 acre mini Sarawak which attempts to showcase the culture of the state by creating life size replicas of actual settlements of some of the major tribes.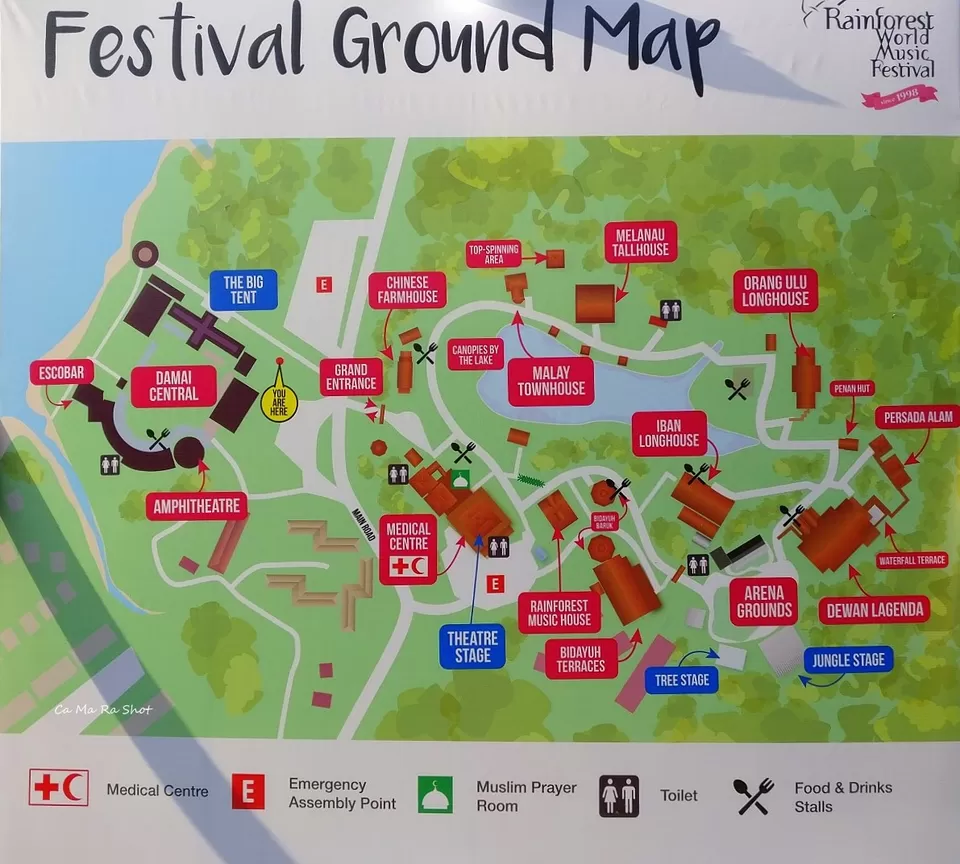 A few pointers about the RWMF -
1) Schedule of performances - There is a well crafted schedule of performances, coded alphabetically to indicate the nature of the event and colored uniformly for easy recognition. Printed versions are available at the venue and online versions on the official website.
2) Workshops - One can take advantage of the various workshops that include Sape lessons, belly dancing, line dancing, martial arts, yoga, reiki, meditation, pain management etc.
3) Main and mini performances - The mini performances take place from morning till evening at various venues but the evening is owned by the electrifying and scintillating main stage shows that have the crowds delirious with excitement and thoroughly revelling in the action.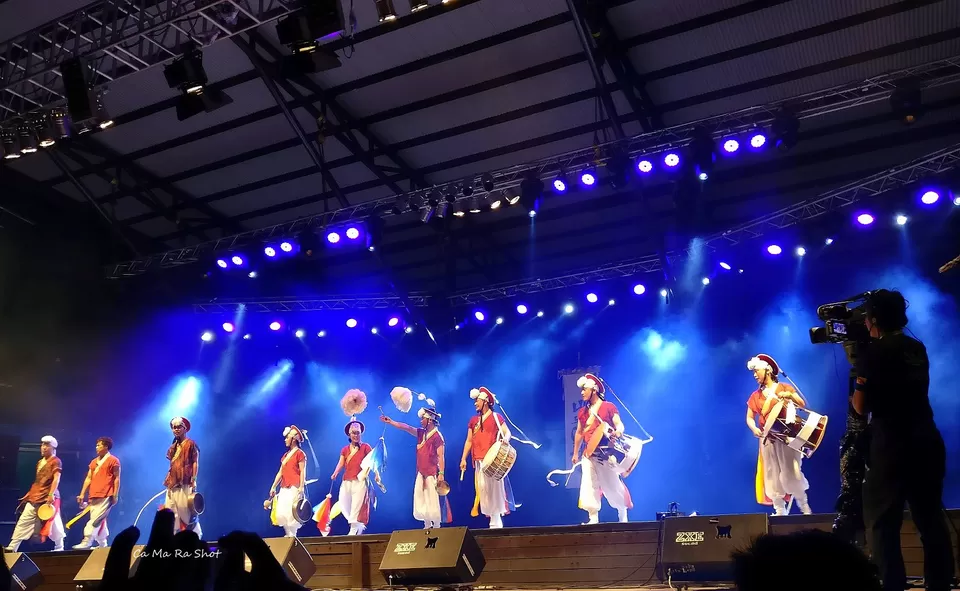 4) Food and drink - The people of Sarawak love their food (which is why I love them :-D ) and eating and drinking options are mind boggling in the various food courts that abound on the venue during the festival. One has a choice of various local tribal cuisines as well as those of Thailand, Vietnam, Brunei, Philippines, Indonesia, Japan etc and 3 days is most insufficient to sample even half of them.
Though most of the food is non vegetarian, vegetarians will not go hungry as there are a few options for them too, albeit limited.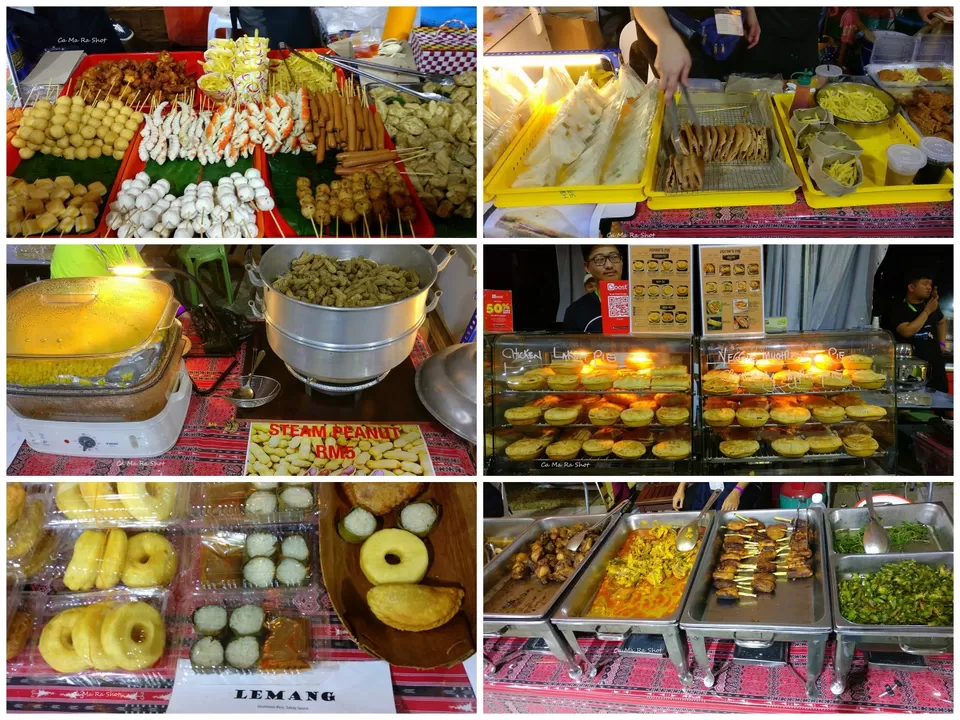 5) What to wear -
There are no dress codes and the authorities are most sensible in permitting people to wear whatever is comfortable. The hot and humid climate is not conducive for overdressing or even basic dressing and one would be wise to use as light an attire as possible. Sleeveless tops also help show off tattoos which would otherwise be hidden :-D
6) Protection against insects and rain - I was advised to carry mosquito repellent cream but I must say that I did not find a single mosquito. Ok there was just one but Ie promptly annihilated it :-D
However, it pays to play safe and protect oneself just in case. Also carry umbrellas or raincoats. It is a 'rain' forest, remember ?
7) General Tips - Food and drink is not permitted from outside and there is strict checking at the entrance. At most they will let you take in one bottle of water if you give them a sufficiently dehydrated pleading look.
Bring sufficient cash (only Malaysian ringgit RM is accepted). There are no ATMs.
8) Transport - Local people do use their private vehicles but after a point, parking does become an issue with long lines of cars awaiting space.
Shuttle buses ply from various points in the city to the venue and the schedule is available on the official website.
You can also Grab a cab or Grab a Grab ... Grab being the Cab service app in Kuching.
9) Accommodation - There are very few resorts in Damai and they tend to get sold out very early. Besides they are usually booked up in advance to accommodate media, artistes etc. Kuching which is the nearest big city, has several hotel options.
Also, tents can be booked in advance and pitched on the camping site of Damai Central next to the SCV for the duration of the festival. They cost around RM100 per night. This is a great option for those who want to spend maximum time at the venue.
10) Other facilities and features - shopping for traditional ingredients and handicrafts, mobile medical care station, kayaking, foot reflexology etc are some of the other features. Also you can get your hair all twirled up or you can get inked, even in your eyes !!!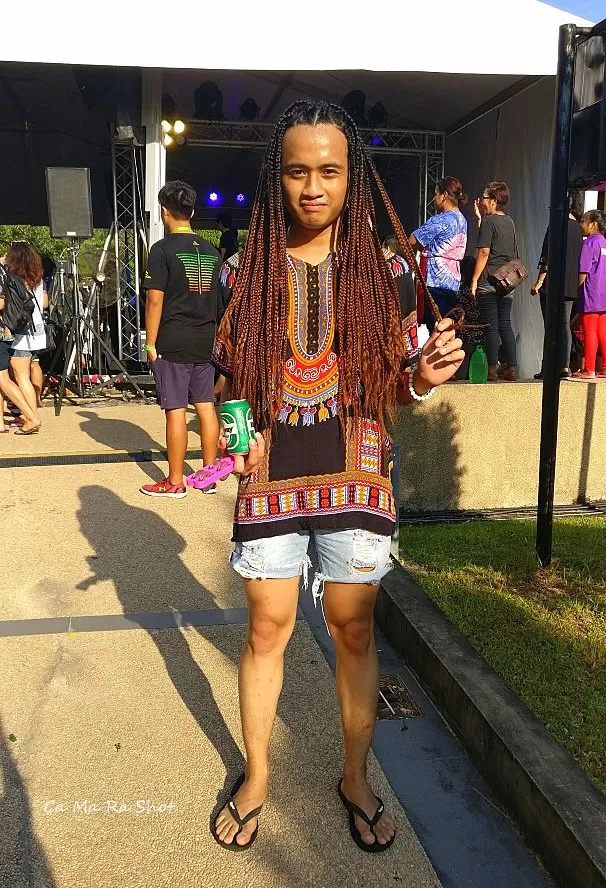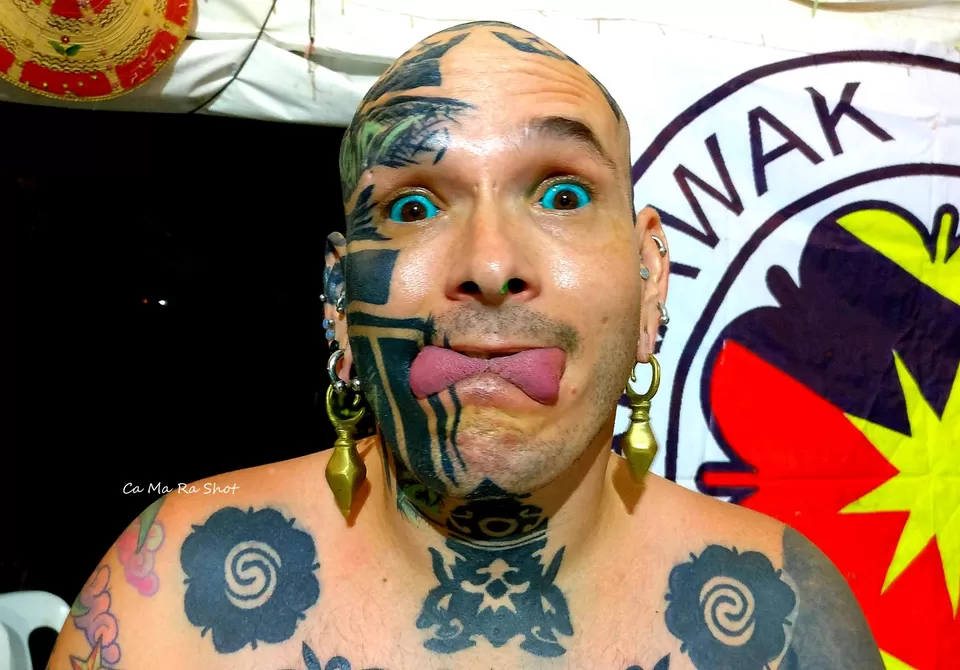 Volunteer program -
The RWMF offers a volunteer program that is devised to provide students from local universities, a learning platform on the various operational aspects that are involved in organizing events.
They also have the advantage of being provided with an allowance, the festival souvenir T-Shirt, free entry, transportation and lodging in the vicinity of the venue.
Tickets -
Tickets are indicated on the website and there are early bird discounts and family packages etc. for advance bookings.
There are also extended touring packages to be purchased from tour operators if you wish to prolong your stay and take in some of the sights of Sarawak before you leave, which is a really good idea because Sarawak has an amazing time to offer.
The RMWF 2019 festival scheduled for the weekend of Jul 12th-14th, 2019. Do not miss this if you are planning a trip to Kuching.
Contact -
Getting to Kuching from Kuala Lumpur -
There are over 20 flights in a day, that connect Kuala Lumpur to Kuching. One can choose between Air Asia, Malaysian Airlines, Malindo Air which operate direct flights. There are also connecting flights from other airports like Singapore etc.