"The narrow path winds steeply up among rocks worn into the most fantastic forms imaginable, looking in one part like an enchanted castle with its guardian goblins and demons turned into stone"
These were the words of a researcher describing the terrain from which protrude the ruins of a once-magnificent 15th-century fortress. One that was so difficult to conquer, it resisted the mighty siege of the Tibetan-Mongol armies and delayed the Tibet-Ladakh-Mughal war by 3 years!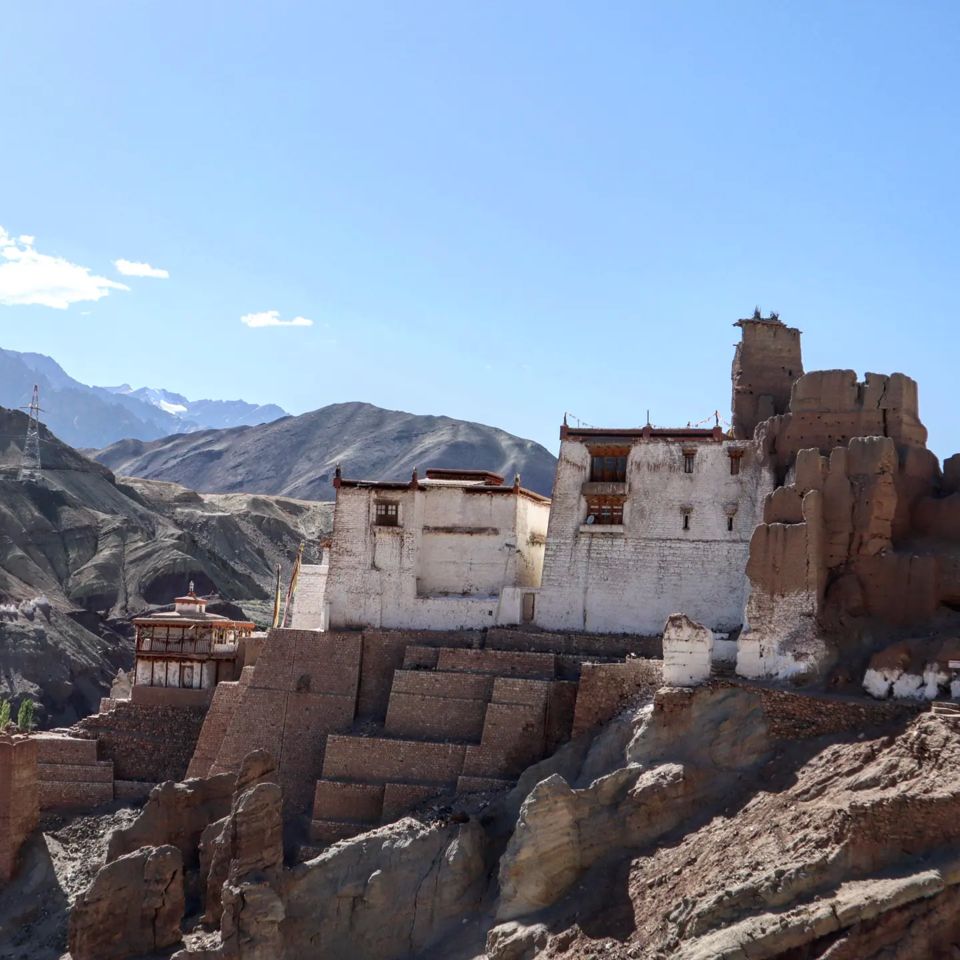 What place is this and why is it special?
Basgo, a historical town about 40 kms. west of Leh, on the Srinagar-Leh Highway, was once a major cultural and political center for the ruling Namgyal dynasty. The place was so crucial that it finds frequent mentions in Ladakhi Chronicles, an ancient work that is considered the main written source of Ladakh's history.
In the travel accounts of a Portuguese merchant, Diogo d'Almeida, he mentions that Basgo was 'rich in gold and precious stones, with which women attire and array themselves expensively'.
How did I end up there?
Rather unexpectedly! The plan was to just traverse the NH1 to as far as possible for a day's trip - while not referring to the map at all - and catch hold of some interesting stopovers on the way. The geography and history enthusiast that I am, I couldn't help but be intrigued at these lofty-yet-worn out formations that looked like they were peeking out from an era long gone by. In no time, I steered the bike along the climbing, winding dirt road that led up to a landscape I wasn't expecting to encounter...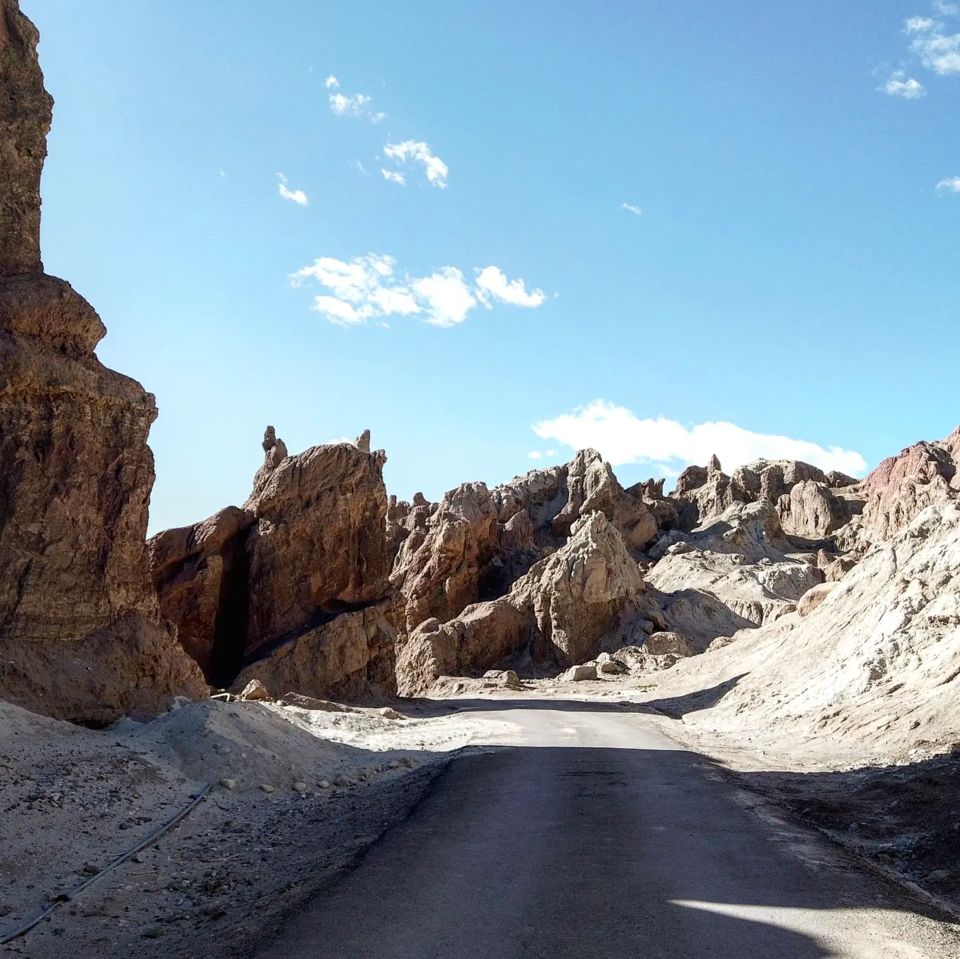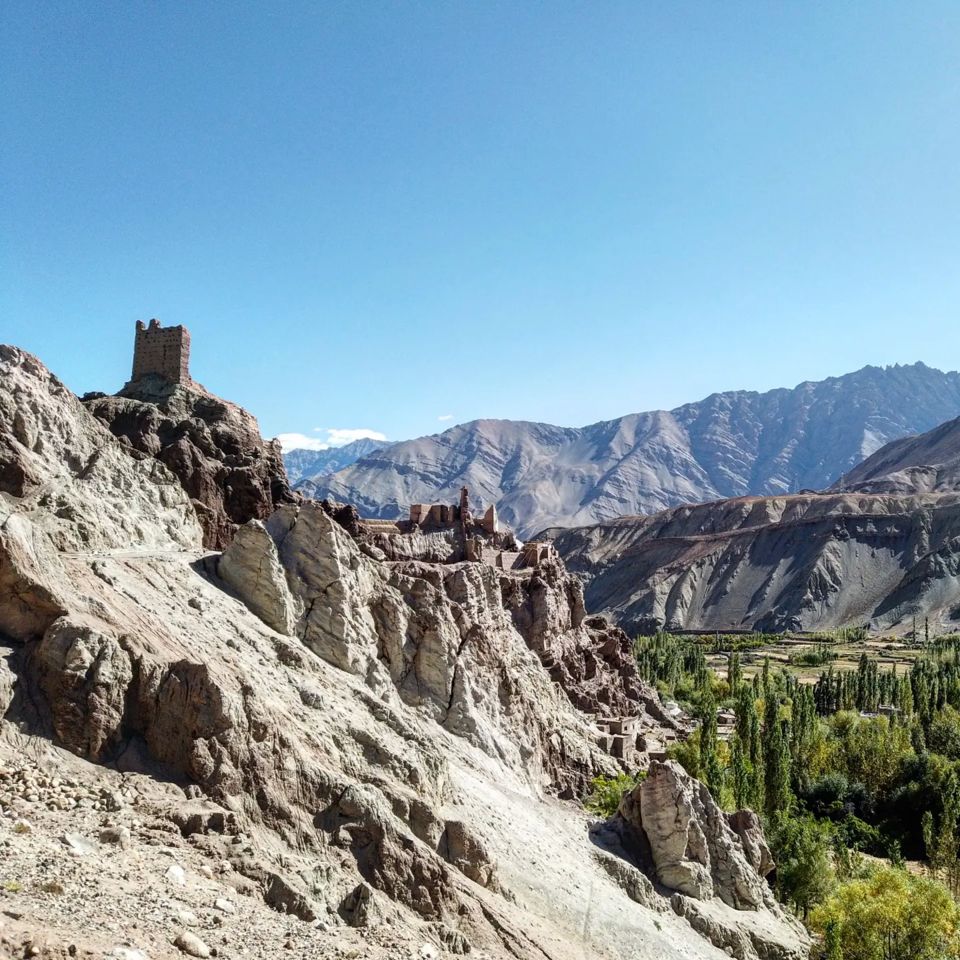 At first glance, the fortifications do not look any different from the many other similar structures that follow the same model of a fort naturally defended by steep slopes or cliffs on its sides. But Basgo stands in stark contrast from the others, if you pay close attention to the complexity of the surrounding topography.
The defences are built on a red and white sediment, which gives the site a very Martian appearance. This sediment is very fragile and erodes quickly, resulting in this strange, surreal landscape.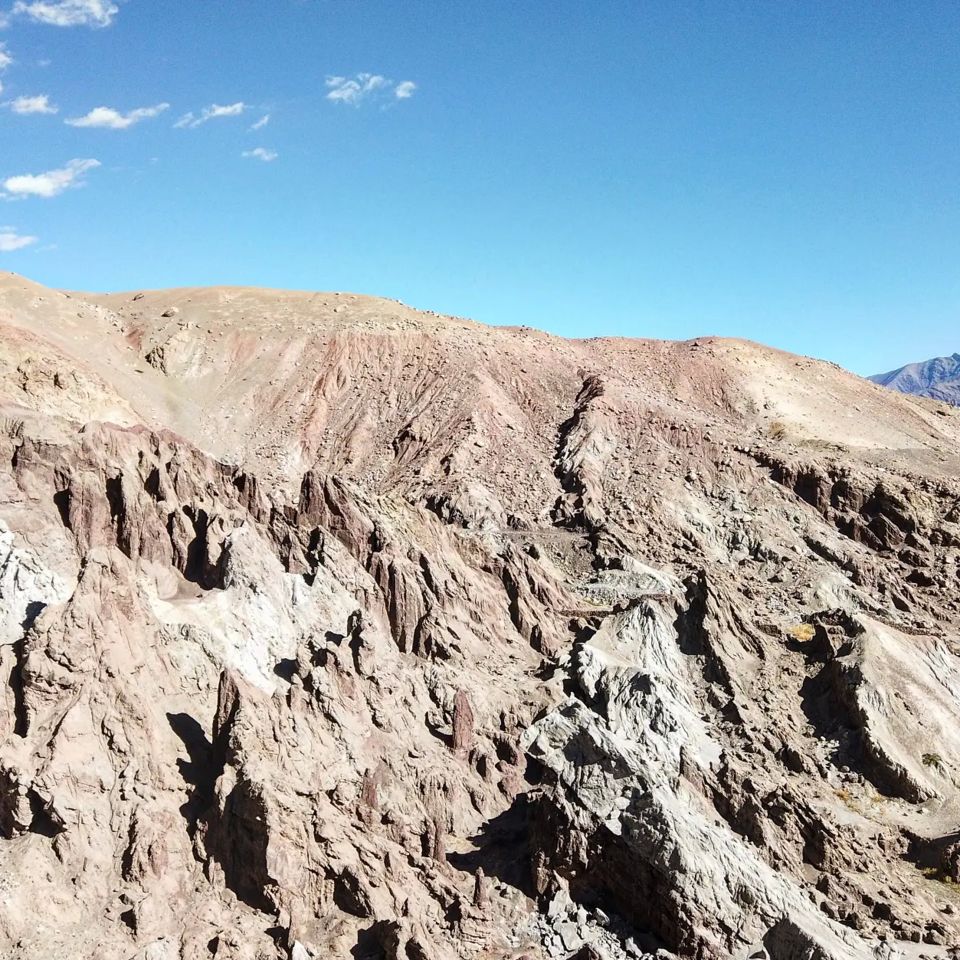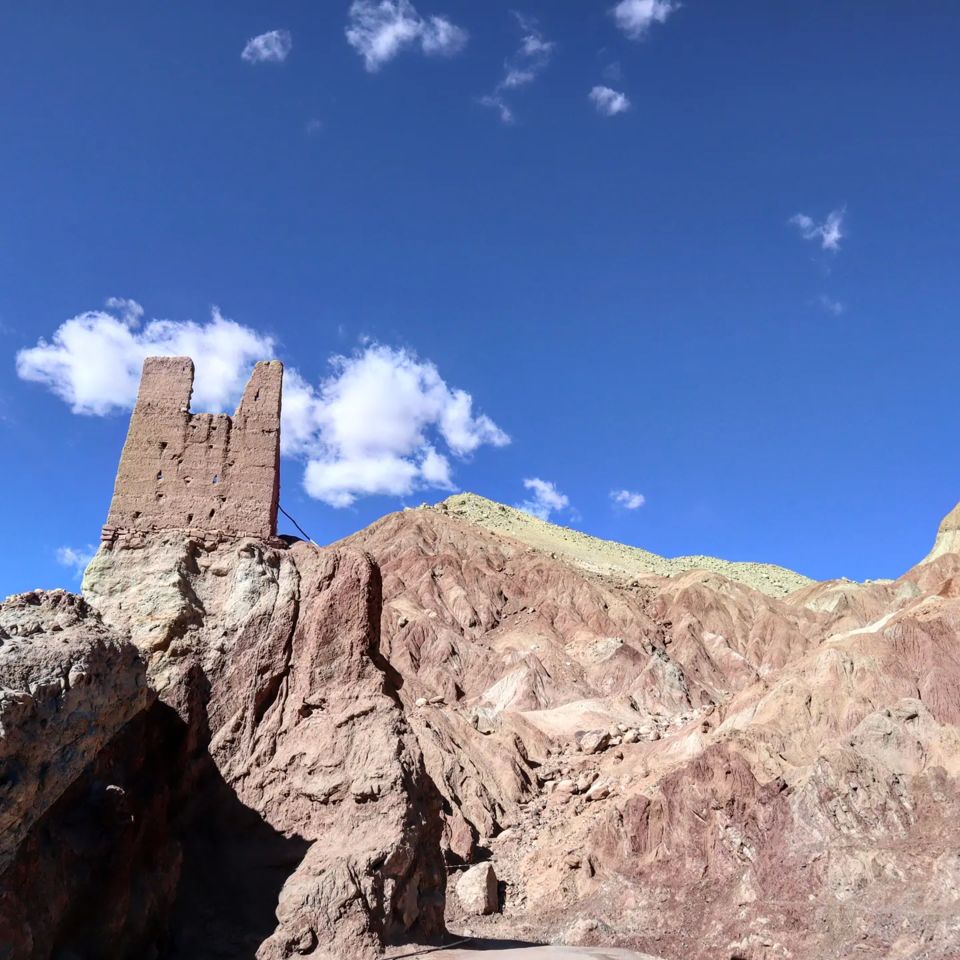 Does Nothing Remain of that Lost Glory?
Of the 15th-century fort, sadly, it's only these earthy ruins that now remain. There are preservation efforts by the World Monument Fund, the monastic community and the local people, but definitely a lot more needs to be done to safeguard and to study what is left, especially considering the significance that Basgo holds in Ladakhi history.
The Basgo Monastery, within the fort complex, was built around 1680, and is the only portion that stands attended to.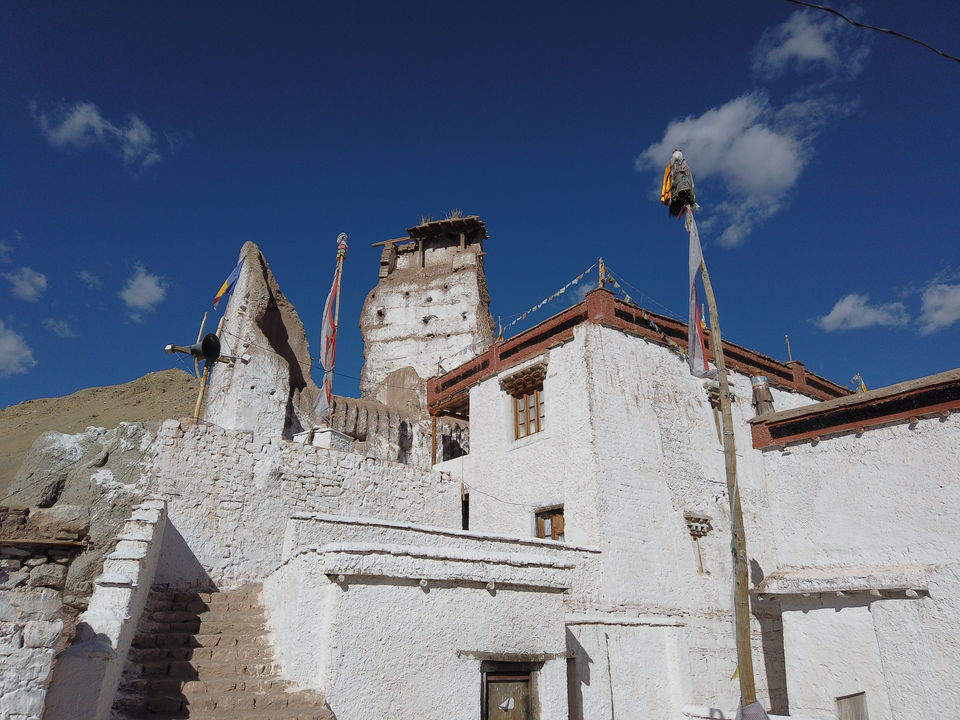 Sadly for me, the monastery was shut when I went in, with no human sightings around. The oil lamps were lit, so I tried searching for the monks but perhaps it was rest time and nobody answered my calls. *shrugs*

I did some research later on, and the information available online tells me that there is a Maitreya Buddha temple in one of the temples inside the monastery, with a three-storey tall statue made of clay and gilded with copper. It has elaborate paintings on the top section and the ceiling, and on its either side are life-sized statues of the bodhisattvas Avalokiteshvara and Vajrapani. This must be an astonishing temple chamber!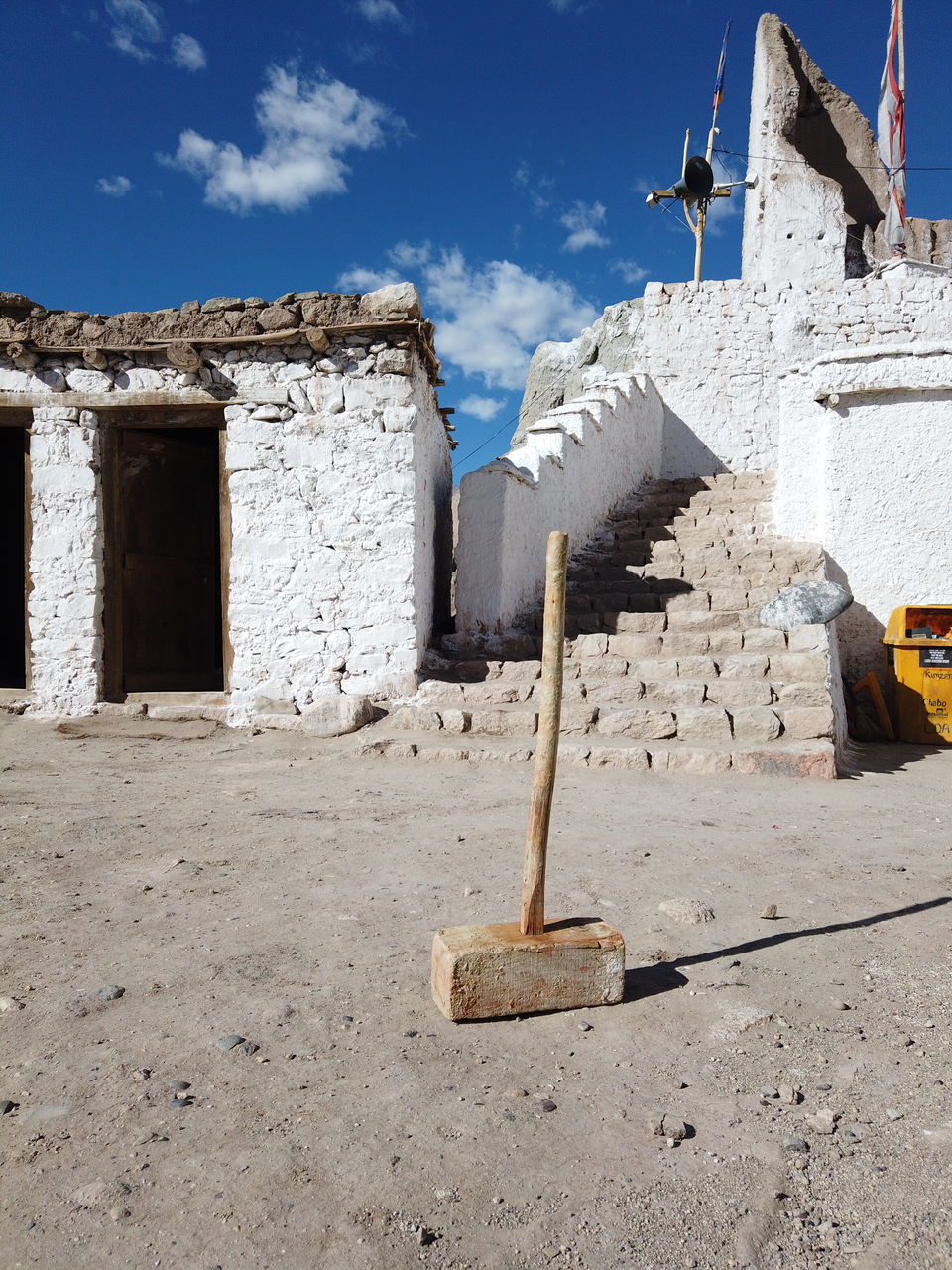 Okay, so should you be visiting this place?
Honestly, it depends. For most travelers I see, they like to travel to either find "things to do" at a place or to seek Instagrammable frames. The latter might be satiated here, to some extent. The former won't be. There's not really much to actively "do" here, except for finding yourself amidst lost, worn down structures that might be all nondescript today, but held a very high stature in the peak days of the Ladakhi kingdom of the Namgyals. If you are a geography/topography geek, this terrain will fascinate you to no limit. And if nothing else works out, a day trip to Alchi from Leh (which most tourists anyway take), could have Basgo as your 30-minute stopover. Maybe.
However, what cannot be denied is the attention is does deserve from the guardians and connoisseurs of history alike, for Basgo is a patchy-yet-prominent page in the annals of a treasured culture. :)