Warwan Valley is rightly called a 'lost world' as it stands disconnected from the mainstream places in Kashmir. The valley is pristine with an air of undisturbed clarity. It's one of those postcard-perfect places and trust me when I say this, it's a land where dreams are made and souls can be soothed.
Warwan Valley is a Himalayan sub-region, located in a tehsil in the Kishtwar district of Jammu and Kashmir. It is situated at an altitude of 2134m above sea level and bordered by the main Kashmir valley in the north, Ladakh in the east, and Kishtwar in the south. The valley is drained by the Warwan river, also called Marusudar, and is the biggest right tributary of the Chenab river.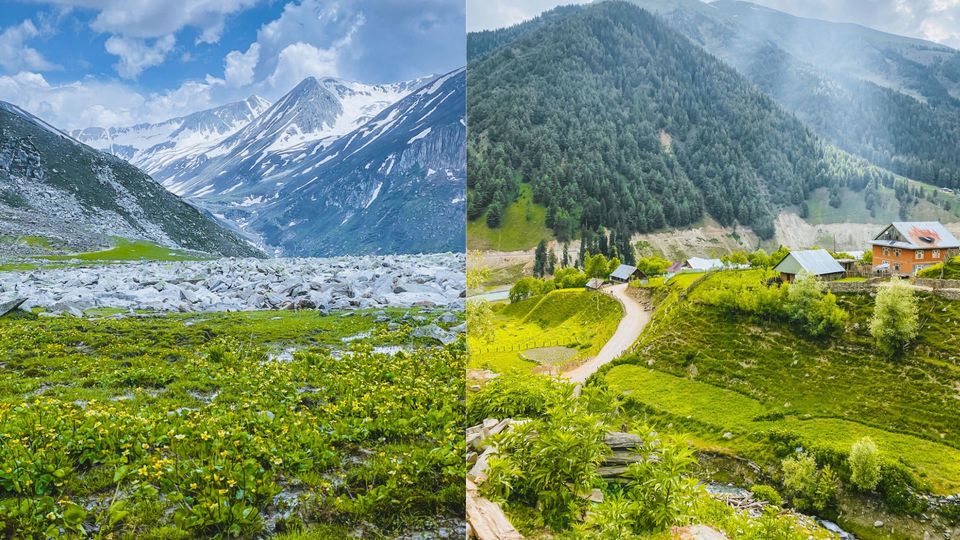 The trip to this dream destination is full of thrills and uncertainties as very little is known about it. It's one of the most remote valleys of Jammu and Kashmir and suffers from a lack of access to proper roads, communication facilities, and electricity. The valley remains cut off for about six to seven months every year due to heavy snowfall. But it is this isolation and remoteness which conspires to enhance the unparalleled beauty of this place and makes it exceptionally stunning even for Kashmir.
You might have seen all of Kashmir - from Sonamarg to Gulmarg to Pahalgam, you are still going to get bowled by the extraordinary beauty of Warwan.
How to reach Warwan Valley?
Warwan Valley is just about 68 km from Kishtwar and 150 km from Srinagar. It can be reached from Kishtwar via Sinthan top or from Srinagar via Anantnag. The route from Srinagar is via Kokernag (Anantnag) to Voile, crossing Mati-Gauran and then through the roads which are rightly called the Death Valley due to scary curves and uncertain landslides. But it is in this Death Valley that one can find a fresh breath of life again, and soak in the serenity.
Through Death Valley, one reaches the Mighty Margan Top which is a ridge that separates the Kishtwar district from Anantnag and Jammu division from Kashmir. This Margan Top becomes the most preferred location for nomads in summer and also has alpine lakes (Chohernag 1 and Chohernag 2). After 1.5 hours of drive from Margan top, one can lay their eyes on this paradise, calmly embraced by the mighty mountains and Warwan river romancing through the very center of it.
You'll see wooden houses scattered here and there, clear water streams flowing down the valley, the people in their traditional attires, and women carrying woods on their heads - definitely, coming from the urban chaos, all of these might seem very unrealistic yet pleasing.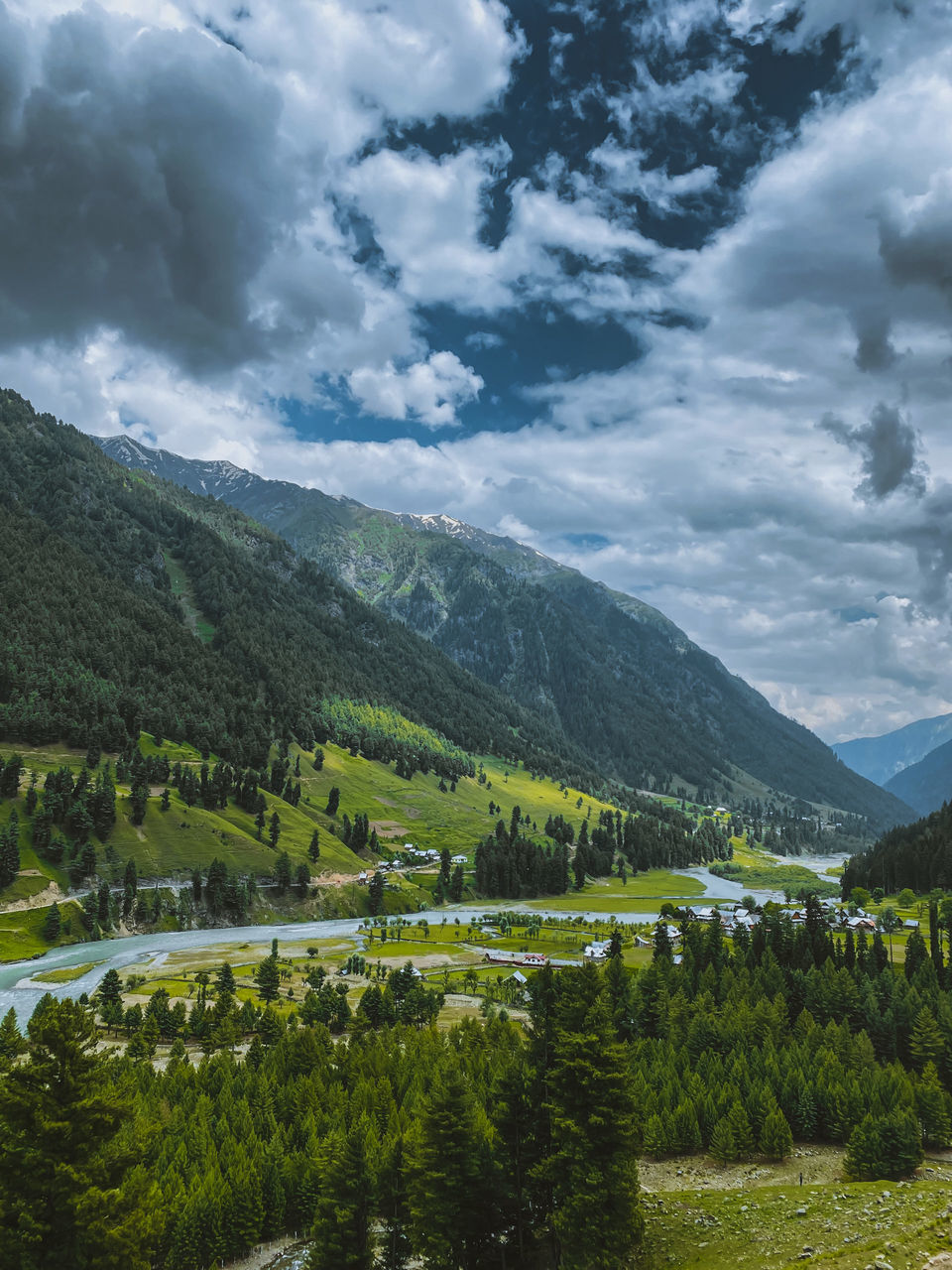 Where to stay in Warwan Valley?
There are no homestays or hotels in Warwan and with no connectivity, it becomes more difficult. One either has to stay in tents or in someone's house but the people there are the kindest I have ever met. They are humble, helpful, and self-contained in their traditional practices which in itself is pure bliss to watch. They can remind you of the humanity which used to exist ages ago. In the fast-changing world, technology hasn't reached them yet, so they remain pure and uncorrupted.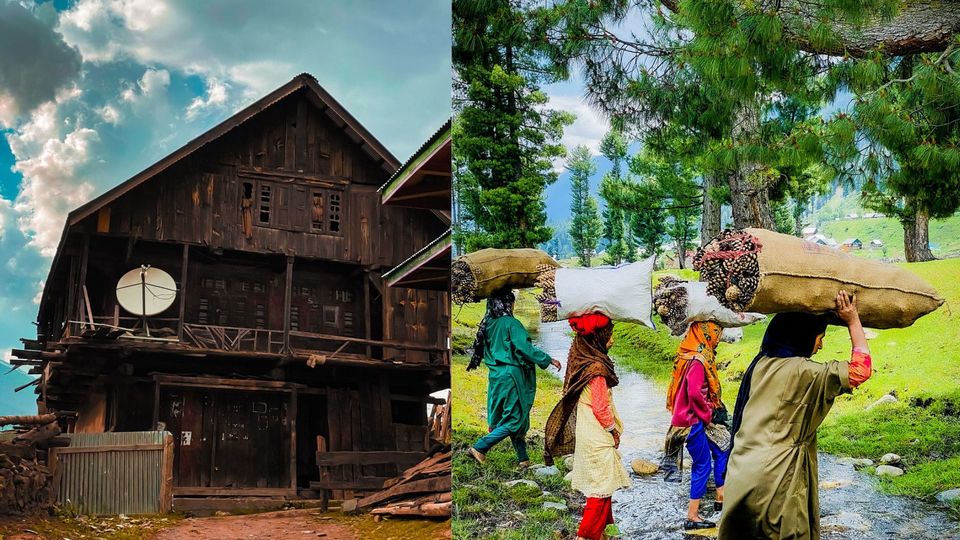 What is the best time to visit Warwan Valley?
The best time to visit the valley is from June to August, to witness it at its very best. You'll see the lush green meadows with gorgeous blooms, surrounded by the Himalayas.
For someone like me, who has lived all her life in Kashmir, Warwan appeared as an escape. I have never seen a place this beautiful, and while leaving the valley, I heard it whispering, "Come to me and seek your soul, let go of the strife and dwell into me for the sake of all that needs to be felt, for once in a lifetime."
Have you ever explored such a place which seemed straight out the pages of some fairytale? Then do let me know about it in the comments below.
Ready to travel for free? Earn credits and redeem them on Tripoto's weekend getaways, Mindful Retreats, hotel stays and vacation packages.