It's one of those places that can hardly be spotted on India's map - and I'm here to tell you about this gorgeous village where I was born. Its meadows are all watched by tall pines and smiling snow peaks. The chirping of birds would soothe your soul, and the rumblings of the tree leaves would surely enchant you! The freshness in the air will make you forget about all the worldly woes.
That's Gool - a small town in Ramban District of Jammu and Kashmir, surrounded by the mighty Himalayas and perfectly rests at an elevation of 1421 m above the sea level.
The vast lush green meadows and the gushing river are its inherent assets. It also has a famous ancient site called 'Gora-Gali', where ruins of giant sculptures and horses can be seen. It is believed to be craved by Pandavas out of monolithic stones. Due to several insurgencies in the past and lack of interest from the locals, this area could never make it to the tourist's map of India, and remained as a hidden gem for decades.
How to reach?
Gool is 52km from Ramban, 160km from Jammu and about 190km from Srinagar.
The route from Ramban to Gool is quite picturesque, where the mighty Chenab River keeps accompanying you on one side with the lofty mountains embracing you in their lap.
Where to stay?
Gool is in the stage of transition from a village to a town, so you will find very few hotels in the area. Gool Residency is one hotel where you can enjoy a comfortable stay with food of your choice and if you are in mood of some adventure, you can safely camp near Dagantop area and breathe wildly in rhythm with nature.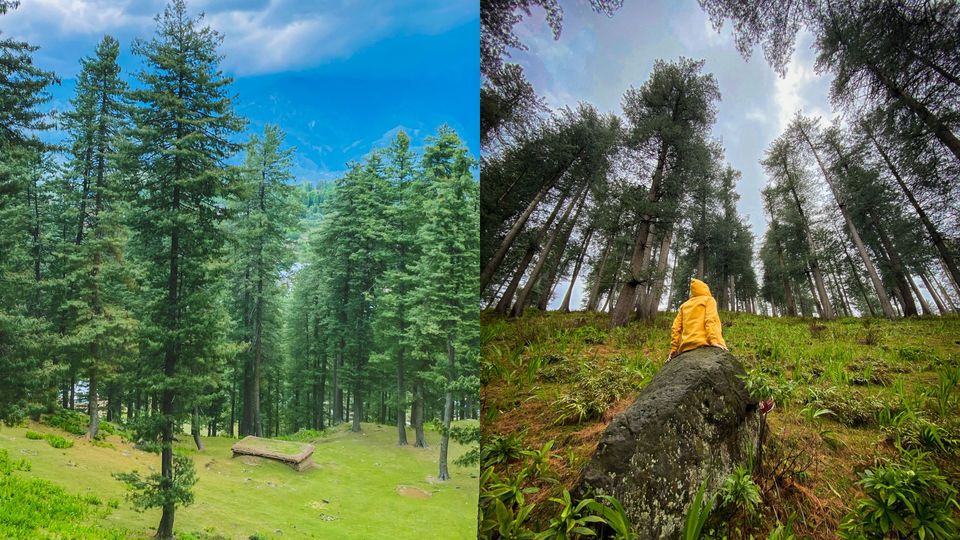 Best time to visit :
Gool is a place which can be visited throughout the year due to its good road connectivity, but I can say it looks incredibly dreamy during monsoon - with the foggy roads, occasional drizzling, the mountains romancing the clouds - it won't fail to transport you to another level of bliss. The post-monsoon time (August-September) is equally beautiful as it turns the valley into a green heaven and you will began to doubt as if there's some filter on your eyes making it look so vibrant and colourful.
If you want to witness snowfall, Gool is accessible during winters and you can explore the wonderland painted in white.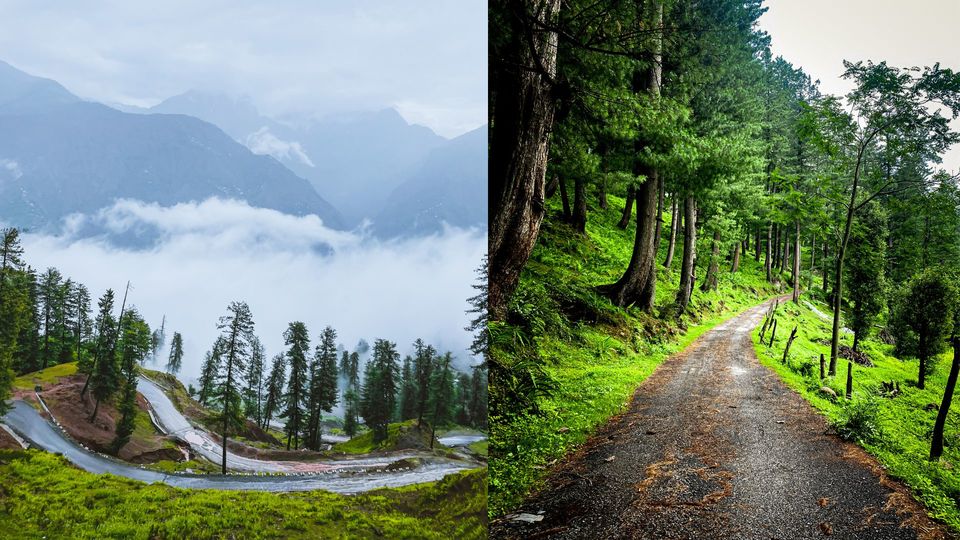 Places to visit:
There are quite a few places to see around in this beautiful valley. The most famous ones are: Dagantop, Aramkund, Mazimkund cricket ground, Jabbar meadows, Hot spring (Tatta pani) - but my personal favourite would be Tungali village, sunsets at Narsingha, and sunrises at the view point in Karwan.
I shall be honest, I have spent my whole life in Gool - and I've cherished every breath in this valley. Wherever I go, whatever I do, my heart will forever be found amidst the mountains and meadows .
So on your next trip to Jammu & Kashmir, you can add this hidden beauty to your bucket list if you are looking for something pristine and away from the hustle and bustle. Come and soak in its beauty, make memories with nature but make sure to maintain its essence.
For more stories from Kashmir, follow me on Instagram and if you wish to share your thoughts about a hidden gen you've discovered, write about here on Tripoto.
Ready to travel for free? Earn credits and redeem them on Tripoto's weekend getaways, hotel stays and vacation packages and Mindful Retreats.