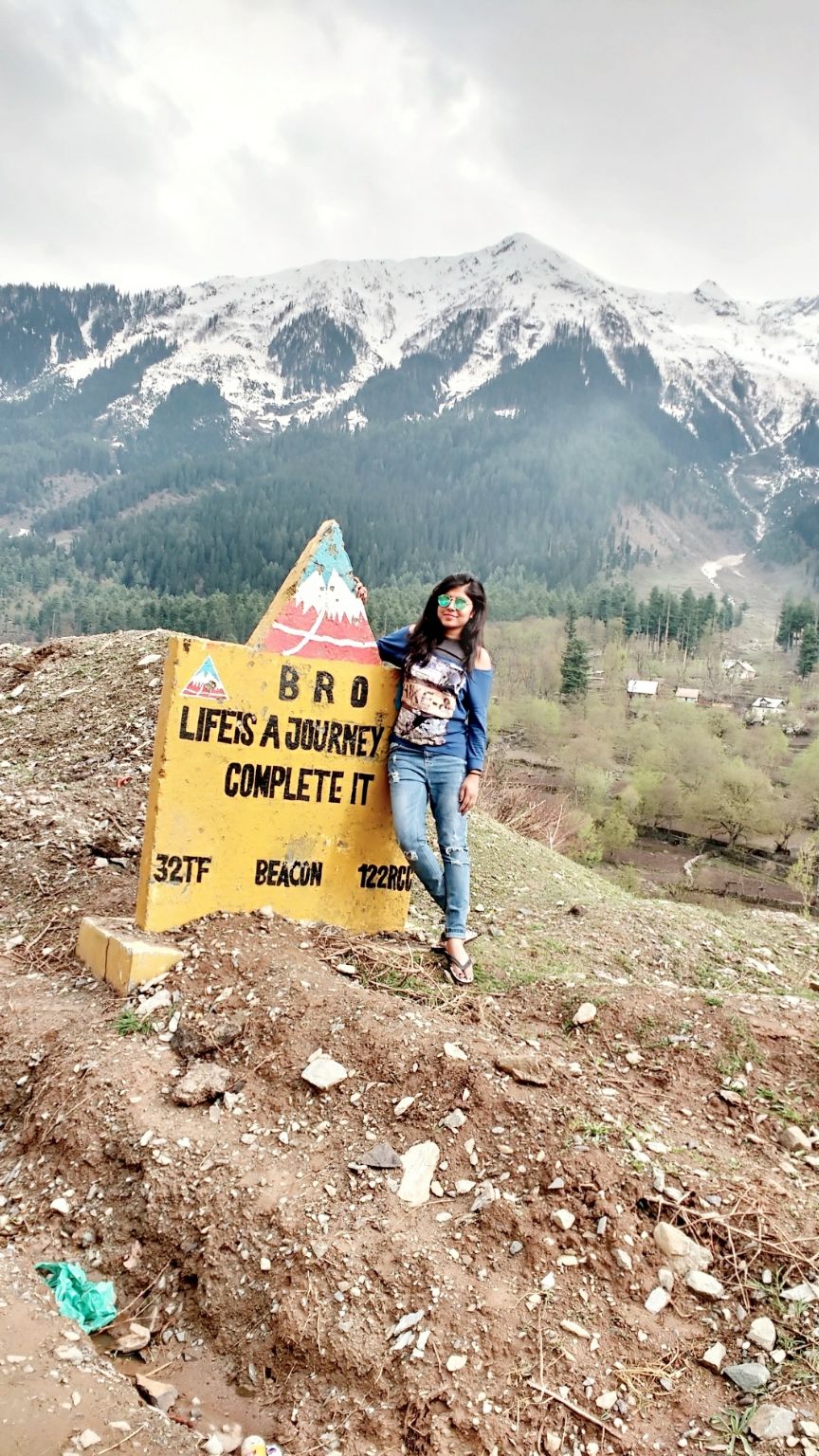 We reached Srinagar Airport around 11 am from Delhi.Without any delay we searched for rented car and luckily found it outside  airport . Me and my friends were so full of zeal that we booked a house boat (negotiable) and immediately headed towards Gulmarg. What a beauty this place holds is completely mesmerising.We were not talking to each other as just could not miss to capture the beautiful view all along the way. Our driver uncle was around 65 years and he was such a great guide.He used to roll for us  (Marijuana ),lol.
As we reached Gulmarg ,we moved towards the trolley place which takes you to the peak point of Gulmarg, was covered with full of fresh Divine snow. We walked there in our normal sport shoes only and had full great time playing with snow balls ,having kaava (kashmiri tea), maggie and gazing the view together .
In the evening we reached to Dal lake (Jewel of Srinagar) where we booked house boat . In srinagar you have to arrange for your drinks before 7 pm only.Our driver helped us.We took 2 hours ride on Shikara ( wooden boat ) .That experience was wow as we were enjoying our drinks slowly and it was raining .I mean the serene view , little little drinks and peaceful ambience was wonderful. It can't be expressed in words.
After enjoying the ride we had dinner outside the lake at some Dhaba and came over to house boat.We laughed ,danced ,talked till our eyes got tired .House boat experience was awesome.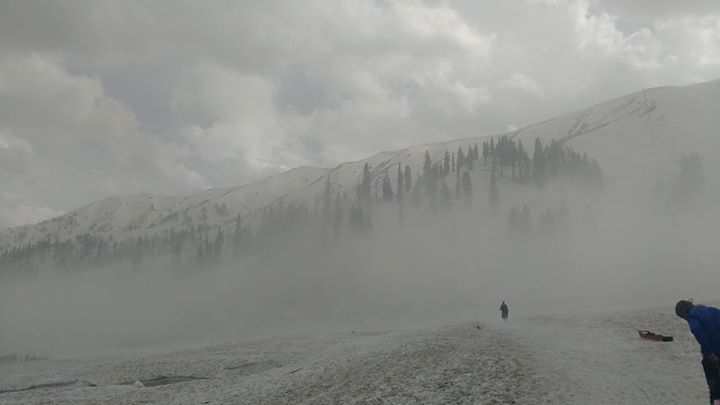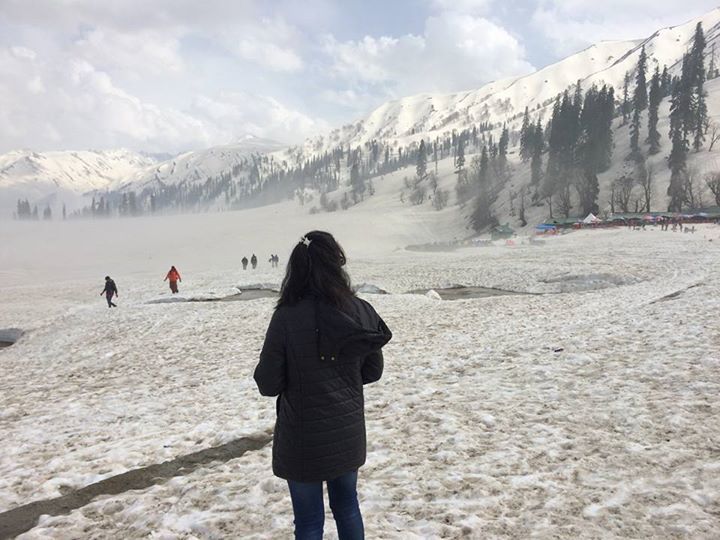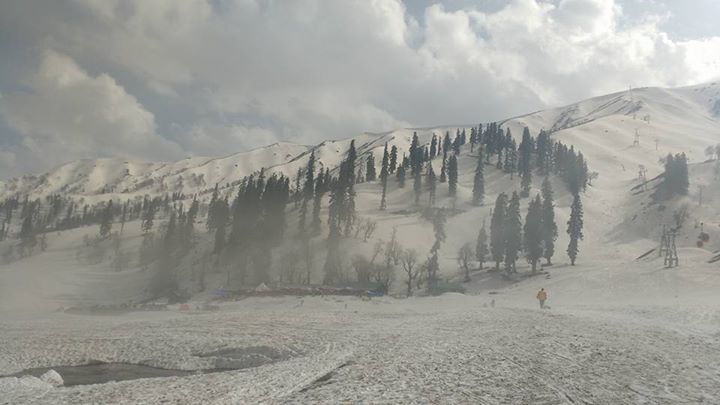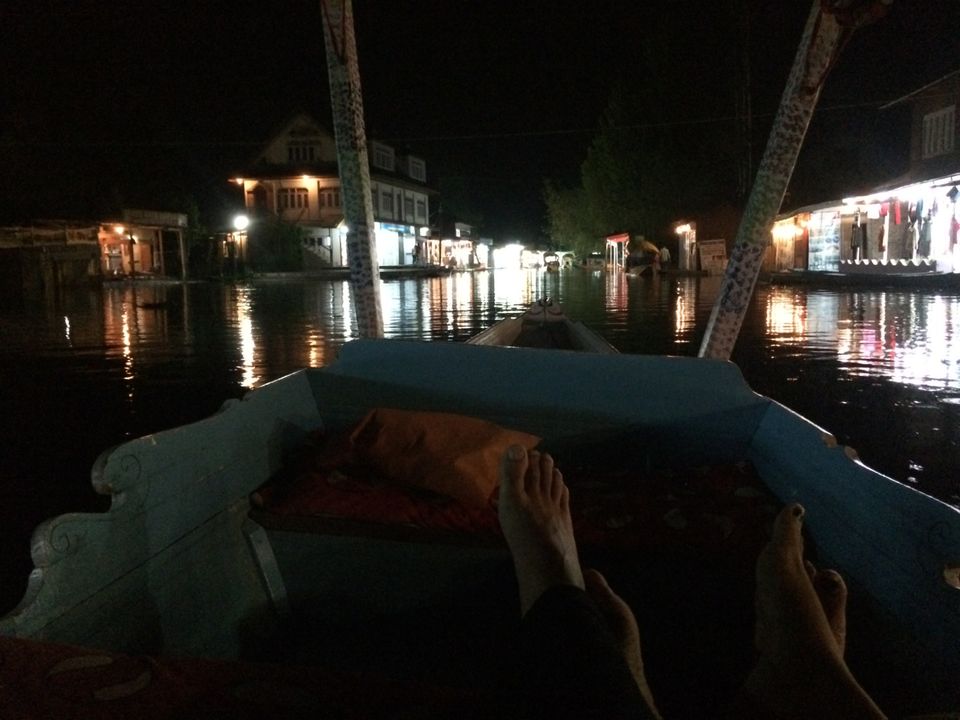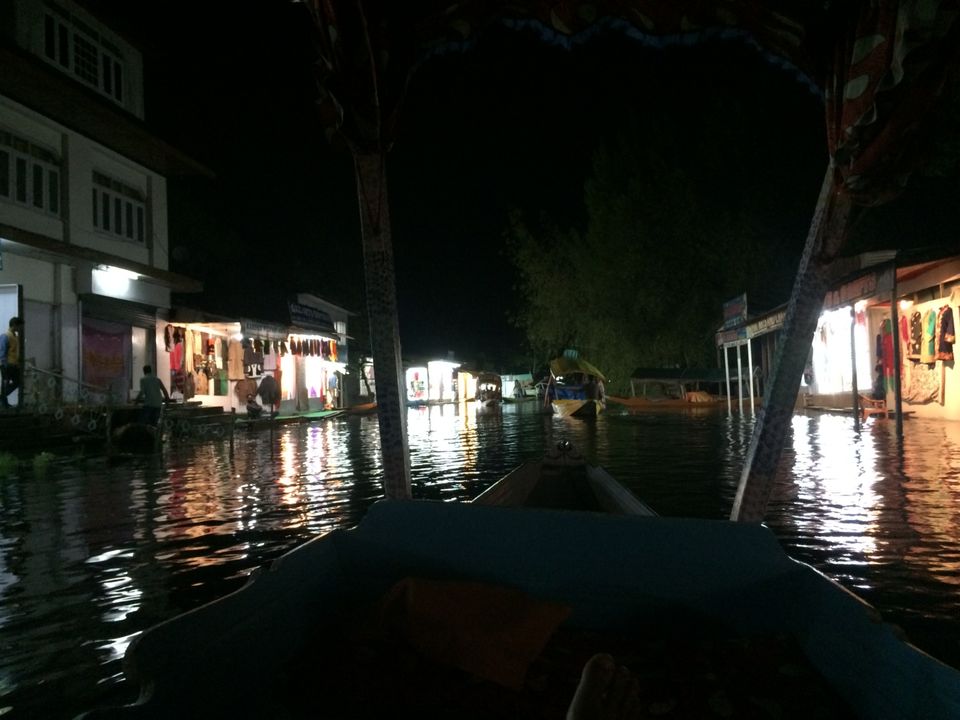 2nd day we headed towards Pahalgam. You can't miss any view outside while traveling .So don't miss the chance my talking much or sleeping in the car.
1- Had horse ride(do bargain before taking the ride) towards Mini Switzerland which was fun with zig zag pathways.That area is embedded with fresh greenery.
2- after the horse ride we came down and there we took a cab and headed to cover all the valleys  like betaab valley, aru valley and chandanwari.
After roaming in the lap of nature we decided to stay at some hotel which was located far away from crowded zone. Before that we searched for our drinks and let me tell you it took us 2 hours to search it.Lol, from asking all the drivers to army people we finally managed to buy it. We had  lovely time in the hotel talking and walking outside .When every one was asleep ,we were lost in our own world.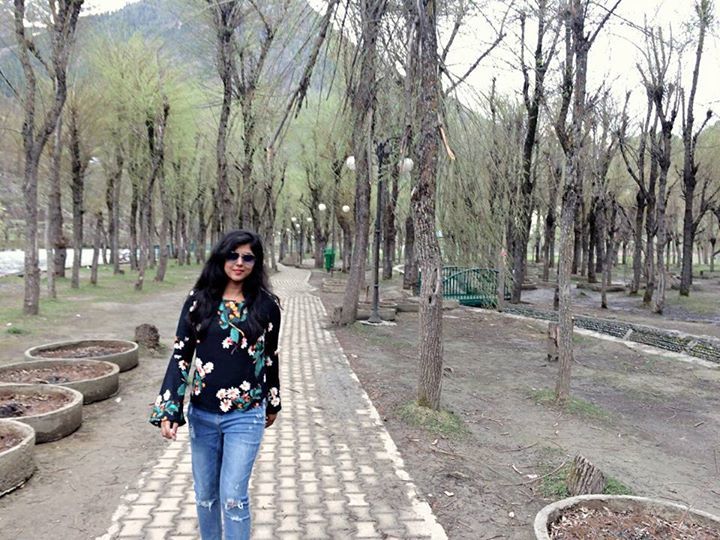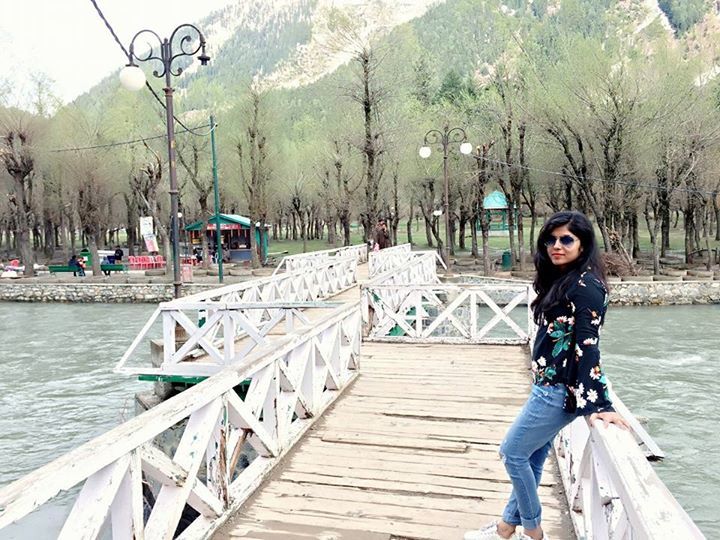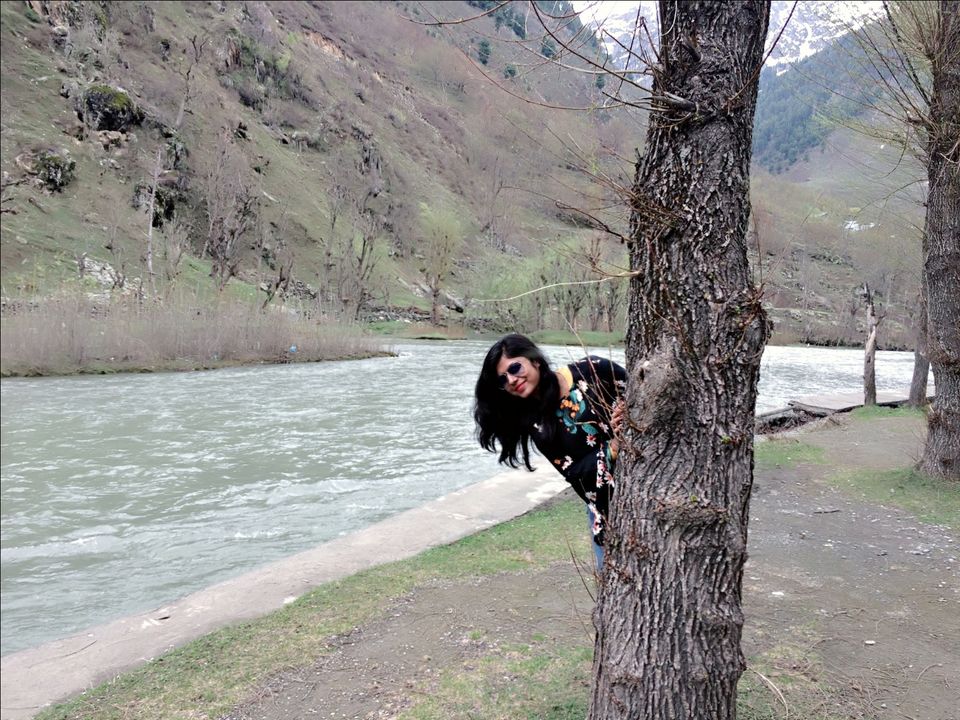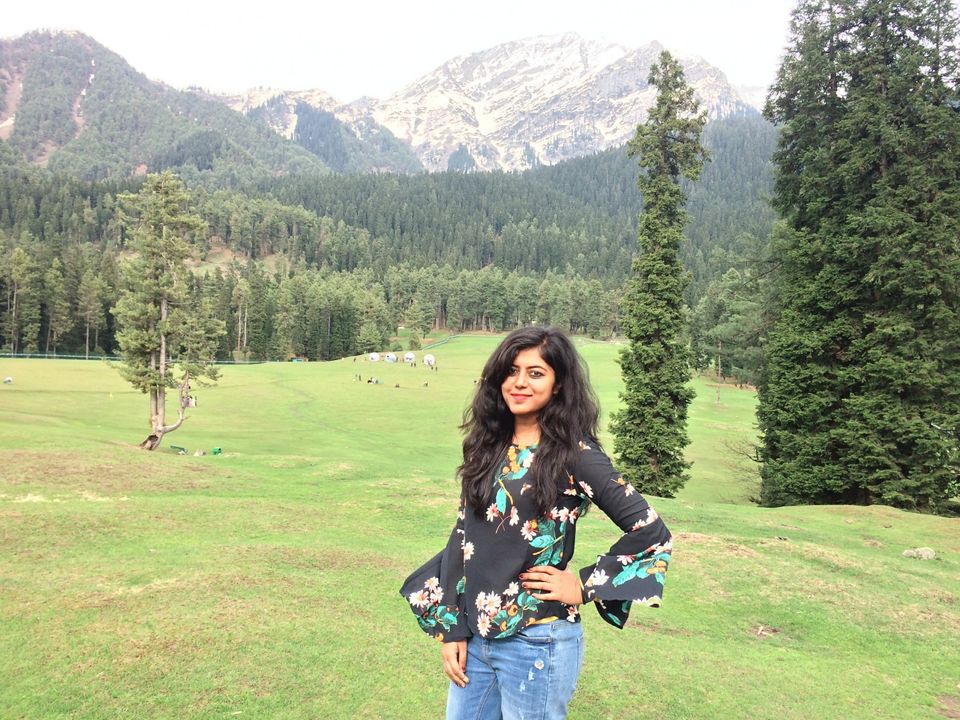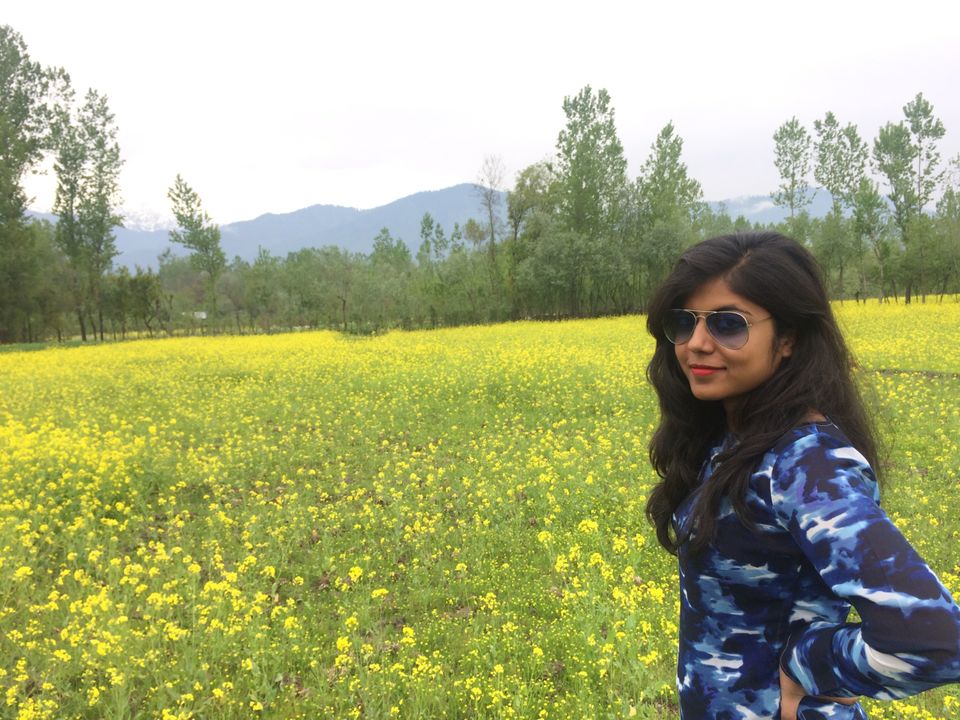 Next day we headed towards Sonmarg on the way exploring tulip garden (blossoms mainly from March to April).
Sonmarg is so peaceful and was enveloped with beautiful snow and the route was more of an ice valley. Imagine when you passing between those pathways encrusted with ice both the sides.
All together Sonmarg was amazing view and you will definitely be spellbind there feeling the beauty of nature .Completely heaven.
Last day we stayed on houseboat again.
P.S : must go place to see the heaven on earth to enchant your mind in snowy mountains and lush green grasses, flowering meadows and many more memorable experience where words fall short to express .