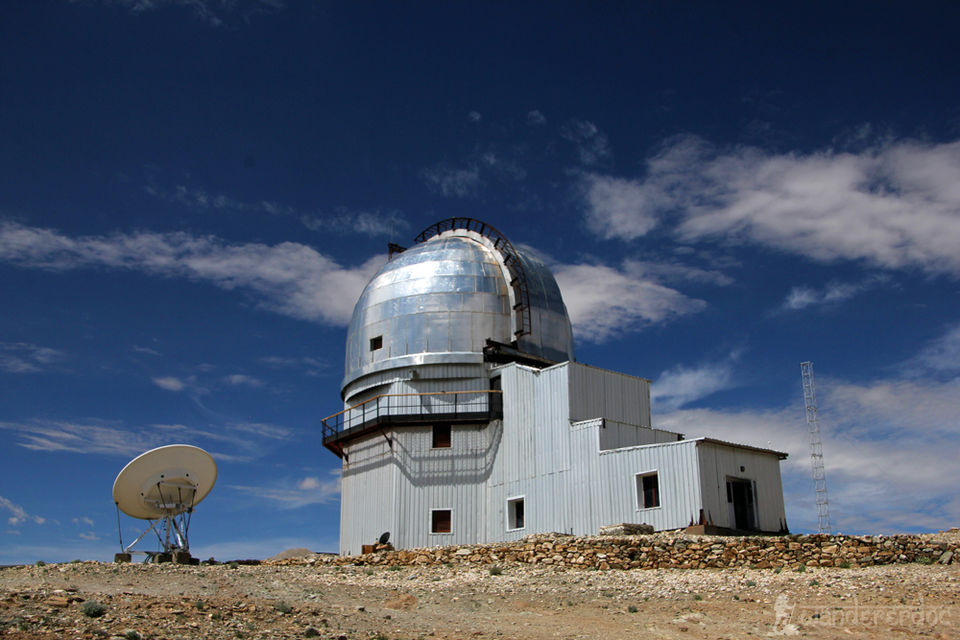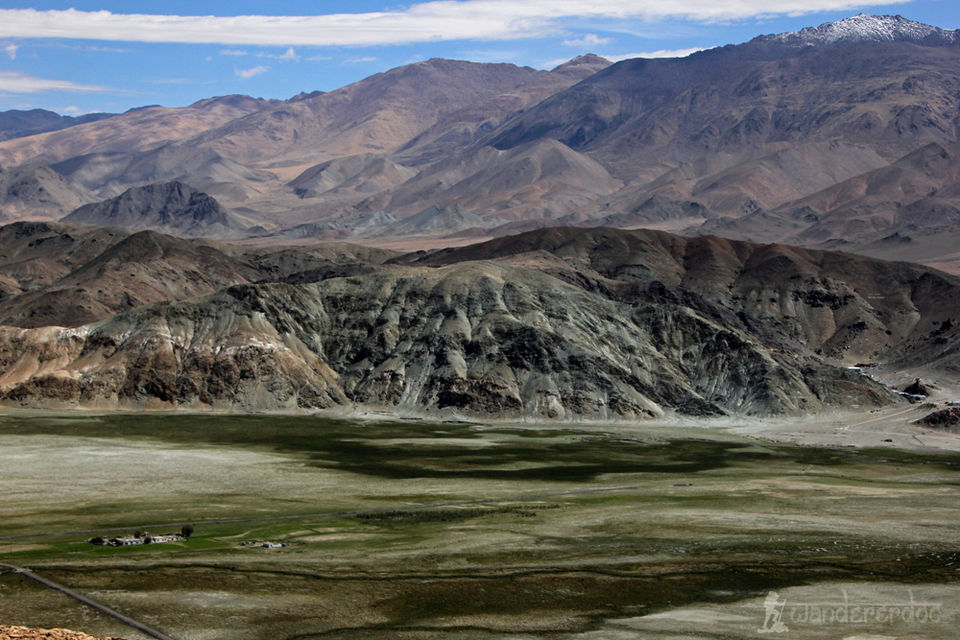 Hanle is situated at a height of 4000 m above the sea level. The observatory is situated on a hill overlooking the village at a height of 4600 m..
After 20 minutes we reached the observatory. The main dome covering the giant telescope had a work station where we were greeted by its technical associate. He was a local from Ladakh. He explained the device and showed us a power point presentation on his desktop. The whole station was powered by solar charged batteries. The observatory was the World Highest Observatory for Infrared and Optical Astronomy. It was remotely operated from Indian Institute of Science, Bangalore. He also explained that Hanle has a clear weather all round the year which made star gazing possible all round the year.
At an altitude of 4500 m half of Earth's atmosphere was below the level of the observatory. After the presentation we climbed the spiral staircase to reach the telescope which was almost two stories high. It was operated only at night and was switched off at that moment. Photography was strictly prohibited. After charging my power bank in the work station we headed out.
We returned after exploring the village. I met up with two workers who were busy repairing a damaged house. They were speaking a simplified version of Bhojpuri. On inquiry I came to know they were from Bihar and had come to Ladakh for working on a daily contract basis.
After tea we headed out for fueling. Since there were no petrol pumps in the area we had to buy fuel from one of the grocery shops at Rs 90 per liter. We geared up and started our onward journey towards Korzok. On the way back we wanted to stop at the Hanle monastery. Since it was already 11 am we decided to move ahead towards Korzok as we were not certain about the road conditions ahead.
For more stories- www.wandererdoc.in
Cheers !!