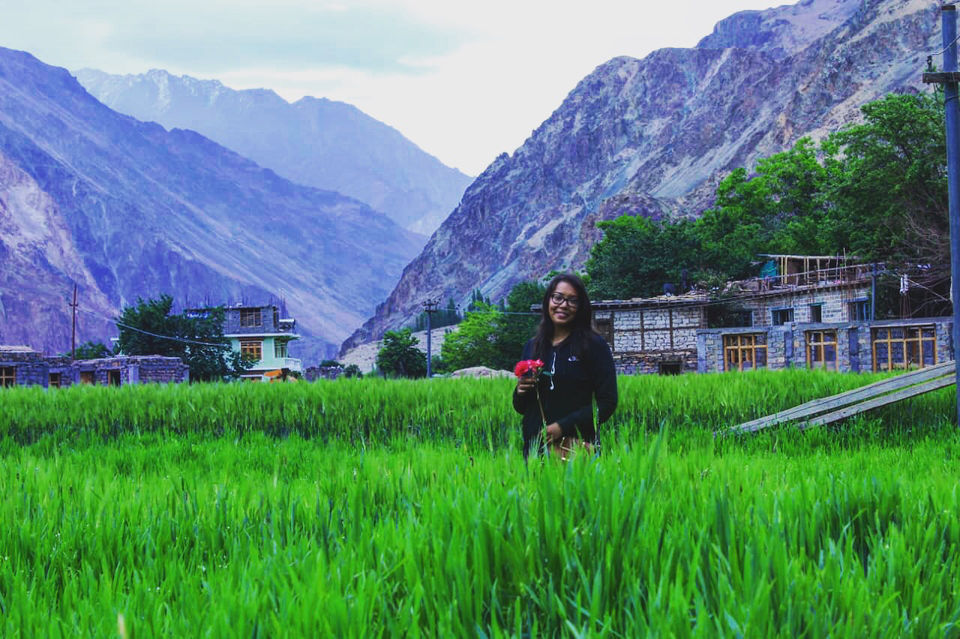 India's Ireland.
Turtuk, is one of my favourite place. This place has its own charm and beauty. So natural it is. Turtuk is ten hours journey from Leh, via nubra valley (hunder and diskit). It's actually on indo- pak border. And one of the most beautiful place I have ever explored. The natural beauty of this place is literally beyond imagination. Those scenic roads and kaleidoscope landscapes left me in complete awe. That beautiful it is! And people are so so helpful and hospitable. I stayed there for a night and I was treated with the best views in my life. I Milky Way from my own naked eyes at night. And this place welcomed me with the best sunsrise ever.
my morning with positivity and it reenergised me.
Those green farms surrounded by b'ful Karakoram ranges. Isn't it b'ful?
For me it's "living the dream".
That crisp sunshine wrapped me, and I sat down on the river side and rested for a while near the river side as it continued to flow by making new ways through the stones, how calm I felt as I put my feet in that cold river water. It literally rejuvenated me from inside. Though away from home, I felt more like home. Birds were chirping, river was flowing calmly and the the sun was shining up there, making ways to reach out to me through dense forests.
Describing this place in few words will be injustice to this place. This place literally owns my heart. Reacquaint yourself with earth beneath your feet.
And apart from this, Ladakh is gateway to one of the most unique treks like stok kangri trek, Markha valley trek, Chadar trek. Witness the beauty of HImalayas in true sense with some adventure.