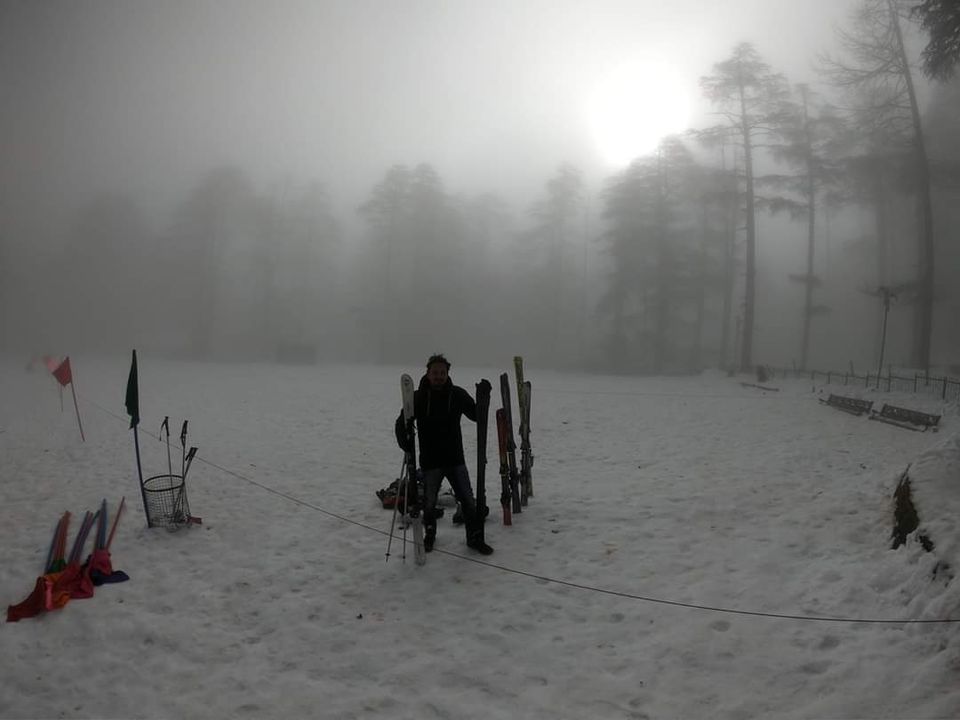 It is a one day trip into the beautiful hill station in Jammu with my friends which revealed lot of awesome views and less known amazing places around Patnitop to us. Enjoy the video Folks !!
Patnitop :- Patnitop is a beautiful hill station situated in the Udhampur District of Jammu and Kashmir at an altitude of 2024 m with 110 Km distance from Jammu. The dense deodar forests, Winter Snow, rolling hills, breathtaking views, and tranquil atmosphere makes Patnitop an ideal escape into the mountains. With endless meadows and panoramic views of the snow capped peaks of the Himalayas, Patnitop is a perfect place to experience nature at its picturesque best and widest.
Nathatop :- It is 12 Km away from Patnitop at an altitude of 2800 Meters. A hill between Patnitop and Sanasar offering breathtaking views of Shivalik and Pir Panjal Ranges. It offers an amazing view of surrounding peaks and remains covered with snow in winters. It also offers a beautiful view of the surrounding Shivalik range and Brahma massif of the Kishtwar Himalayas.
Sanasar Lake :- It is 19 Km away from Patnitop at an altitude of 2050 Meters. It is a beautiful natural lake surrounded by the scenic beauty of the valley. Experience the breath-taking views of Himalayan mountains, witness the dense vegetation with horses grazing on it in summers, crystal clear lake water with astonishing waves dancing with the breeze. Sanasar offers adventure activities like Rock-climbing, Paragliding, Hot-air ballooning, Parasailing, and Abseiling in season but remain non accessible in winters due to heavy snowfall.
Note :- Patnitop is known as a year-round destination; however, Nathatop & Sanasar Lake remains covered with snow in winters and becomes non accessible but the most suitable time to visit them is from the months of "May to June" and "September to October".
# It was a wonderful day I spent in Patnitop (2050mtr Altitude) along with my friends which uncovered the less known beauty of the Jammu region to us. It was a 25 Jan evening around 4pm when we left Jammu to reach Patnitop (110 Km) before too late but instead of getting direct bus to Patnitop we got bus upto Udhampur from where we again got a shared cab tll BATOTE through Chenani-Nashri Tunnel (Dr. Syama Prasad Mookerjee Tunnel, also known as the Syama Tunnel – Longest Road Tunnel). It was raining then, when we reached Batote at 9pm and there was no one to take us 12 Km away upto Patnitop from there. Then we decided to find a stay there in Batote and luckily we found a decent guest house there on the main road. We took a rest there for the night.
Next day morning we woke up around 7 am and got ready till 8 am to catch the first cab to Patnitop. It was a very cloudy morning then , so we reached Patnitop at 9 am and first went to JKTDC restaurant to have breakfast. We had a nice and decent breakfast to enjoy Patnitop with a full stomach. Although Patnitop is a very beautiful hill station of Jammu, the weather that day was an awesome experience for us. After breakfast we had some fun in the snow by doing some adventure activities in main park and strolled around while enjoying the weather and view of nearby snow covered peaks. We were enjoying every bit of the moment there. In the afternoon after having lunch and wasting a lot of deciding on the next course of action at 3pm we went to Natha Top (2800 mtr Altitude) 12 km away from Patnitop. We were happy as it was looking like a highly awesome place to be from patnitop but after 5 km we got stuck in traffic jam due to which no vehicle was going to NathaTop. It was very late for us as we needed to reach back to Jammu on the same day so it was kind of disappointing then for us but we knew whatever we felt there it was also a magical and special experience which was worth our short and spontaneous trip. That day we reached back to Jammu at midnight right after leaving Natha Top at midnight after lots of struggle but we made it safe and happy.