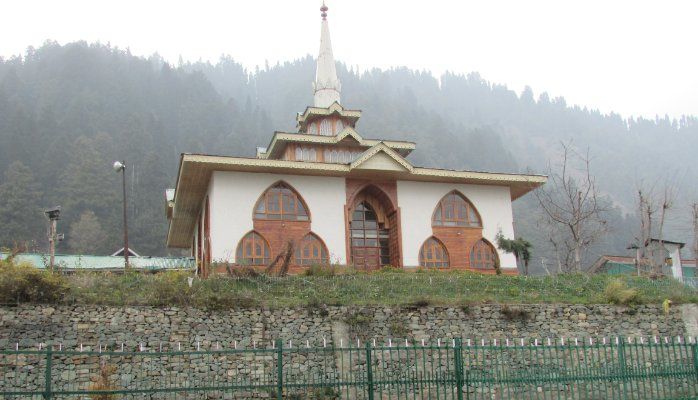 The Sheikh Noor-ud-Din Dargah, or as is famously known as Nund Rishi Dargah, is located near Tangmarg in Kashmir's Baramulla district not far from Gulmarg. Nund Rishi, a Muslim born in 1375 of a Hindu convert, promoted multiculturalism and social harmony through his poems and philosophical writings. In an era where in Sanskrit and Persian dominated the philosophical and literature work in India, Nund Rishi documented his masterpieces in the Kashmiri language.
Besides, Nund Rishi spearheaded the idea of "Kashmiriyat". Kashmiriyat stands for peaceful coexistence of people practicing and representing diverse religious beliefs and ethnicity. The Dargah is visited both by Hindus and Muslims, especially, to perform a special ritual of "first head shave" for the new born babies followed by a feast enjoyed by the family and friends.
The grandeur of Dargah's wood work would leave the visitors enamoured and engrossed. Though a Hindu, I felt at peace being at the Dargah. It didn't take much time for me to feel one with the harmonized atmosphere the place offers generously to its visitors regardless of their religious beliefs and diverse faiths.
Frequent Searches Leading To This Page:
distance from katra to jammu, kashmir budget package for friends, places to visit near jammu, best time to travel kashmir, most visited places in jammu and kashmir, srinagar honeymoon package for couple, solo trip kashmir package from delhi, family trip package to gulmarg, srinagar honeymoon luxury package, top kashmir tour package for honeymoon, kashmir group trek package, top activities in kashmir, best local site seeing in kashmir