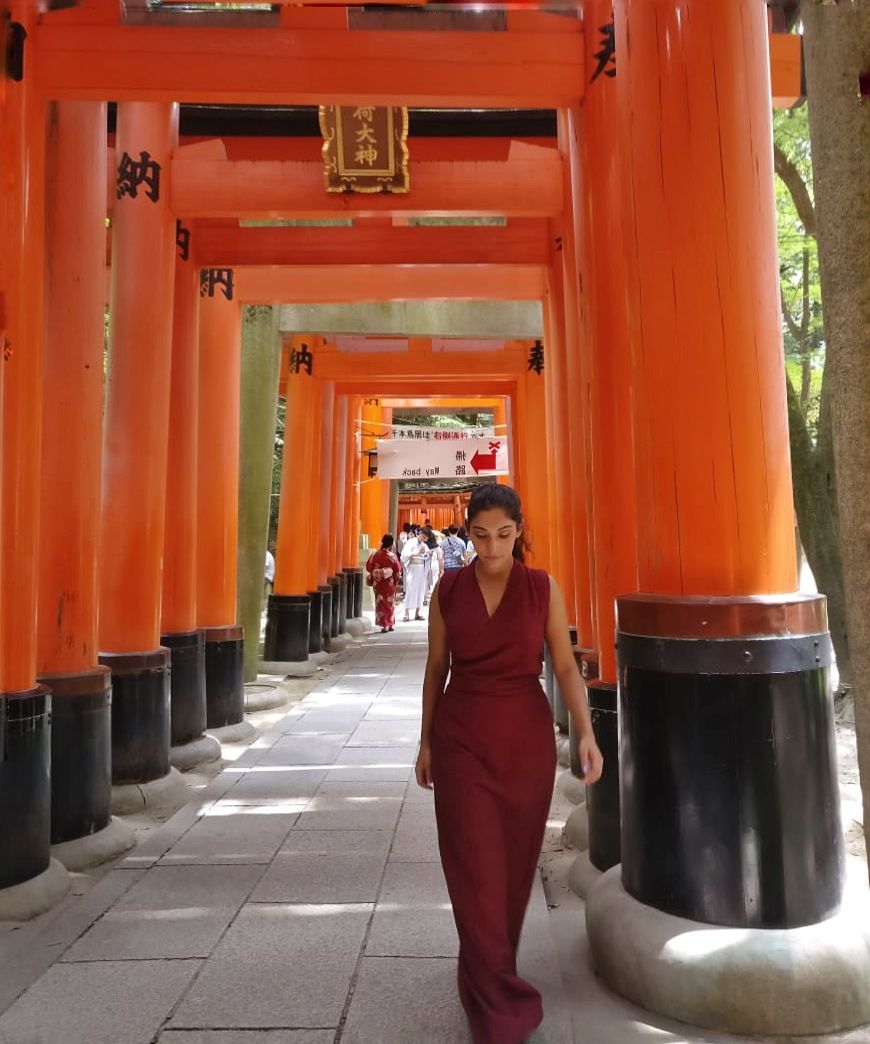 Konichiwa!
I am a person who gets affected by her surroundings. So if you send me to a country with a beautiful visual aesthetic, I would be on cloud nine. Japan sets a great example - in terms of respecting nature and achieving amazing technological progress. Their collective mannerism is greatly refined - a very basic example being - they don't walk around in public eating or drinking. 9.9 on 10 japanese will never be spotted eating or drinking while walking the streets. The streets don't have dustbins installed everywhere and yet you won't find any garbage on the road. It's almost baffling. Without citing more examples (because I'd rather you make the trip to believe it for yourself), I'll talk about my two week trip to this lovely country that has left a remarkable impression on me. I covered Tokyo, Kyoto and Osaka and spent most of my time in Tokyo because that's where I wanted to be for the most part of my trip. It was hot and humid, but that kind of weather doesn't make me crazy at all (I hate cold weather, hot weather is most welcome. I'm just designed like that). So I made the trip for July-August 2018. Hence, I serve my memories to you, fresh from the stove that was JAPAN in July. Enjoy!
TOKYO
Where I stayed - Super Hotel Shinjuku. In the touristy heart of the city. Very close to most hangouts such as Kabukicho, Harajuku, Yoyogi and Akihabara. My room was on the twelfth floor with a great view. And if you have heard of the fancy washroom buttons throughout Japan, then I'm happy to report my room had them too. The hotel has a great indoor onsen (hot spring) arrangement and a fantastic breakfast buffet. One of the most affordable hotels in Tokyo, for backpackers who don't want to hop hostels.
I bought a tiny, gopro sized camera that shoots on HD for 2000 Indian Rupees. What fun. Pics below xD (wrong date mentioned in photo. Cheap camera who cares)
During my stay there, I had ramen, soba, sushi from the rotating belt, takoyaki (octopus balls), tuna salad, edamame and pretty much variations of these and nothing else. That was my food preference through and throughout. For drinks, I had water from the tap because it said you can and oolong green tea from the vending machines.
Ofcourse I tried Sake (not a fan) but loved Highball (a very famous alcohol there). And I tried a gazillion sweets and chips from the department store becuse you only tokyo once (hope not).
My absolute new find in food was the liquid jelly based vitamins, proteins, minerals off the shelf at Family Mart. Another brand 'Calorie Mate' also offered similar stuff. That stuff was also my staple throughout the trip and I brought some packs back home with me.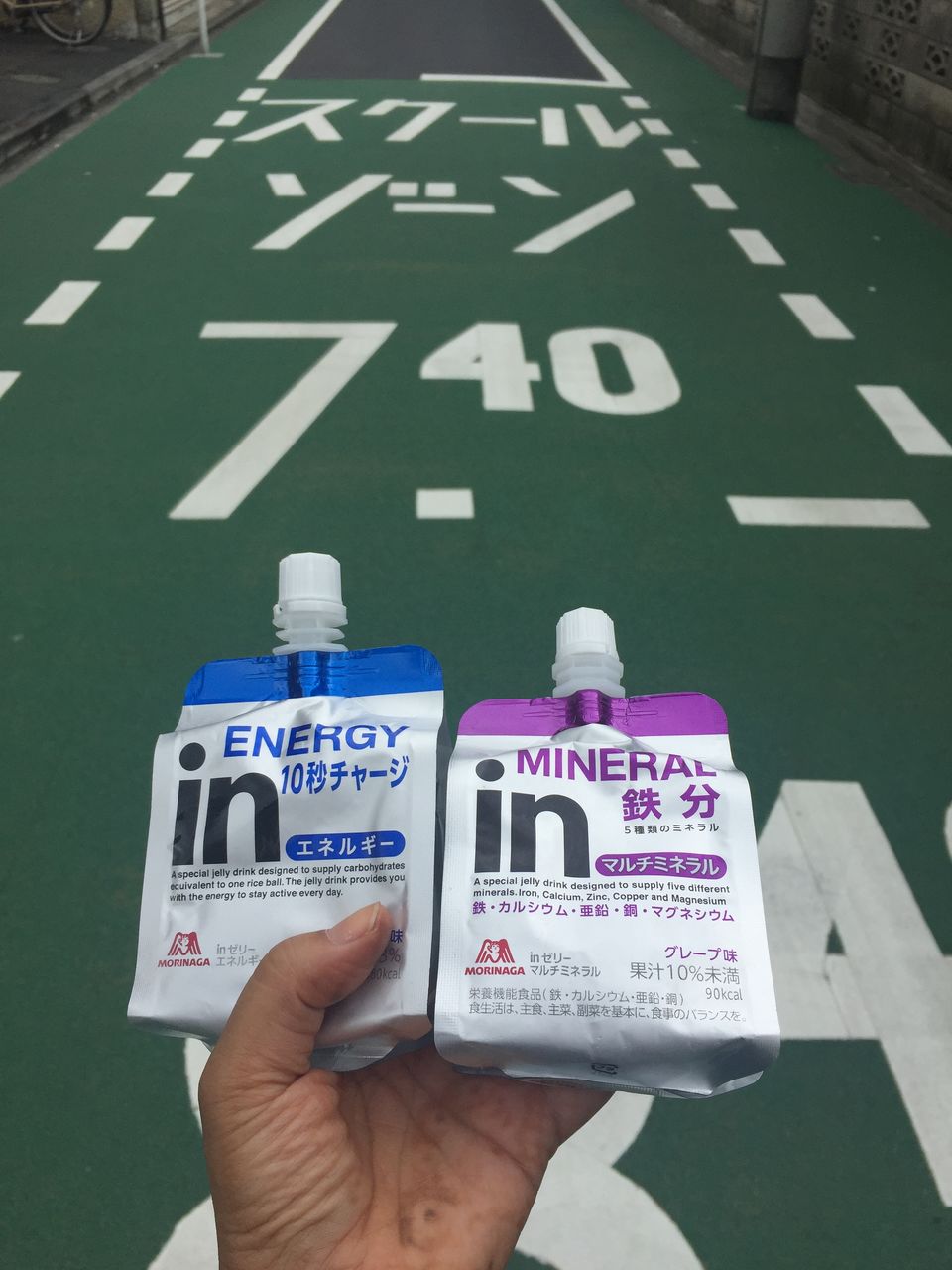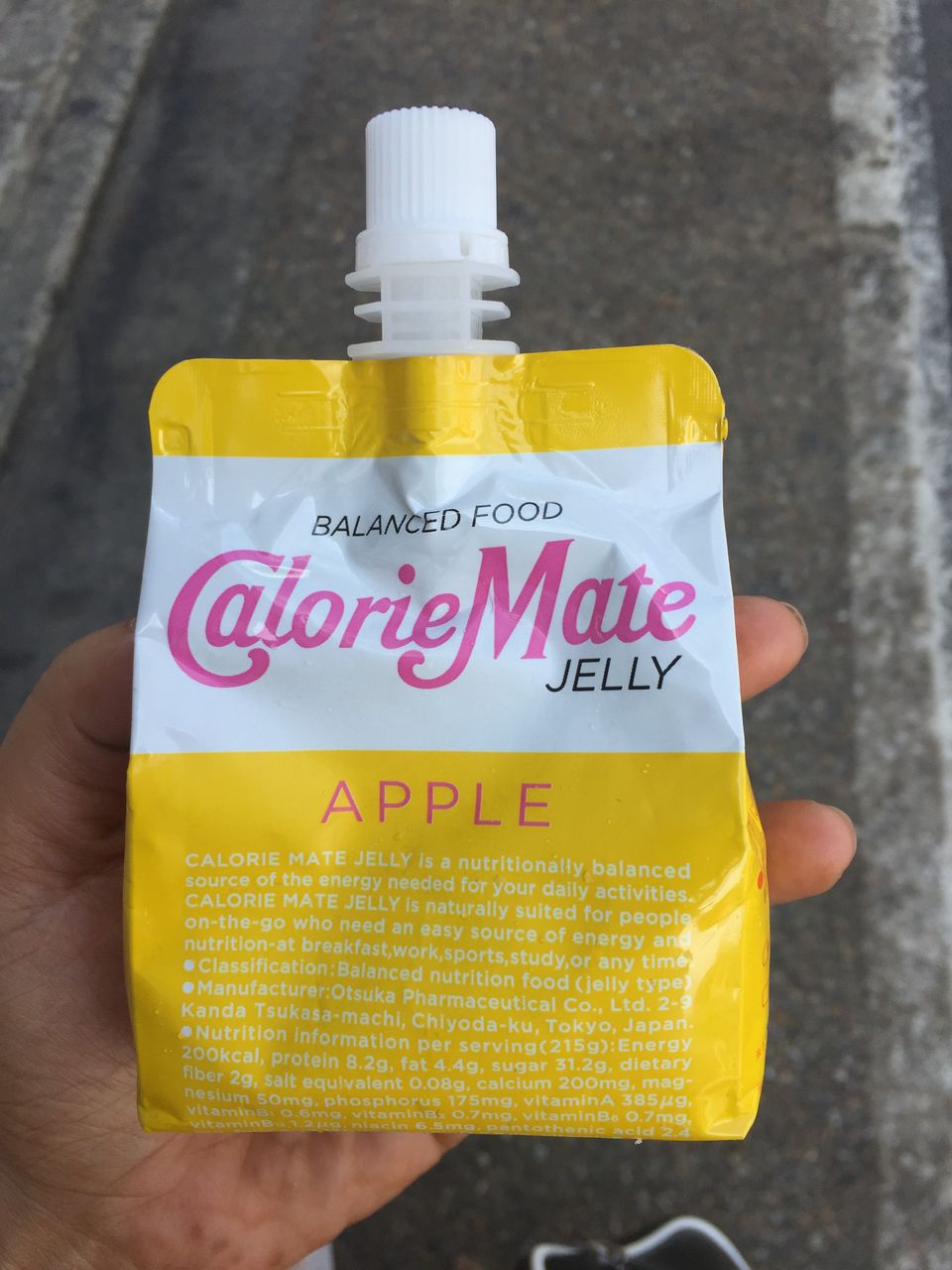 I bought a JR pass to commute around Japan and I must say it was very convenient. The nightlife in Tokyo is spectacular. Imagine bar hopping from a karaoke one to suddenly an LGBT one. Takeshita Street lives up to it's hype. Harajuku girls are a beautiful mess. Kawaii Monster Cafe is a must visit.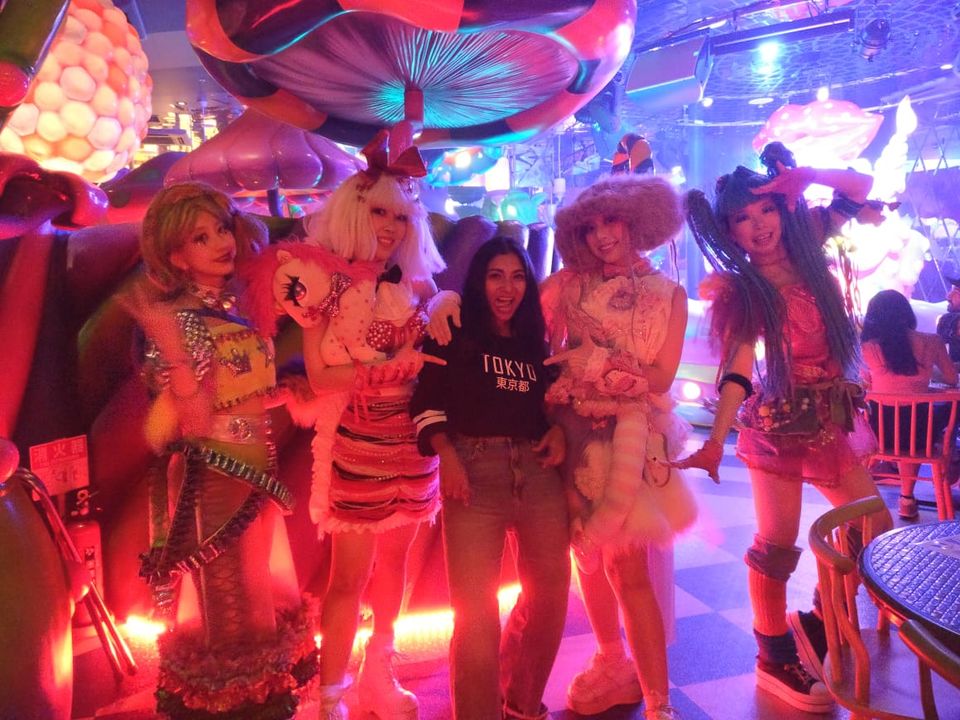 TOKYO DISNEYSEA also deserves a special mention simply for being all kinds of amazing. I have previously visited Disneyland Hong Kong and Disneysea, I promise you, is even better!
If you love Ghibli Studio's movies, Ghibli museum is a must for you. Just make sure you book online because they don't have offline tickets and you might just have to sigh sipping on your coffee across the road from it. (The cafe's window has birds that you can feed). Also, the studio's at Mitaka, which seems like a really posh area where people seem to be very rich and the roads are just BEAUTIFUL.
If you are in Japan, it's almost expected of you to visit Shrines. I managed to squeeze a visit to the beautiful Meiji Shrine(Tokyo) and Fushimi Inari Shrine(Kyoto). Great experience.
KYOTO
You reach Kyoto via Shinkasen, the bullet train in about 2.5 hours if my memory serves me right. MAN! You can't help jawdrop looking at how amazing that train is. The washrooms are in skyrise contrast to Indian trains, with all due respect to our railways here. Anyway, Kyoto is as clean as Tokyo, just not as 'happening'. It's a calm , beautiful city. In case you crave for nightlife, reach Sanjo station and walk the lanes full of bars and riverside chilling. Besides the Fushimi Inari shrine visit and getting happy drunk in bars at Sanjo, I went to the popular Bamboo Grove and surrounding area at Arashiyama, slept by the river at Tugetsukyo Bridge, Besides these touristy things, I explored the silent restaurants across Kyoto.
OSAKA
If I ever get the wonderful opportunity to live in Japan, I'd choose Osaka over Tokyo. For starters, Osaka is a mere 50 minute away from Tokyo via metro, so you aren't missing anything. Secondly, it's as alive as Tokyo, only cheaper and with better tasting takoyaki. My highlights were the night markets and the Osaka harbor bay. Visited the most beautiful aquarium ever and bought stationery from Legoland. The good life, ladies and gentlemen.
All in all, I would like to quote The Wombats, "If you love me, let me go, back to that bar in Tokyo". Arigato Gozaimasu, Jaa mata, Sayonara.