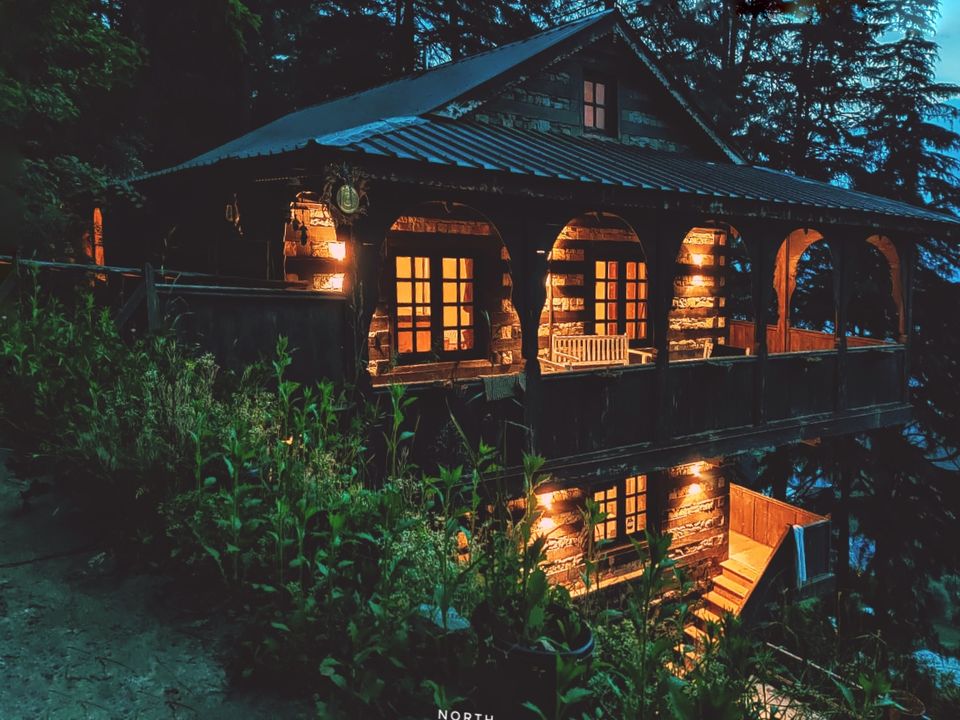 WFH in Mumbai & Dreaming About a Work-acation!
It's 4 pm; typically chai time in Mumbai.
Thanks to the rain, it's cold and dark in here, in my 1 BHK apartment. I have slowed down the ceiling fan, which means it makes an annoying yank yank noise. My eyes are tired, looking at the laptop screen. I curse the founders of WhatsApp for robbing off whatever little peace the corporate employees seemed to have in the past few years.
Finding an Inspiration Amongst the WFH Madness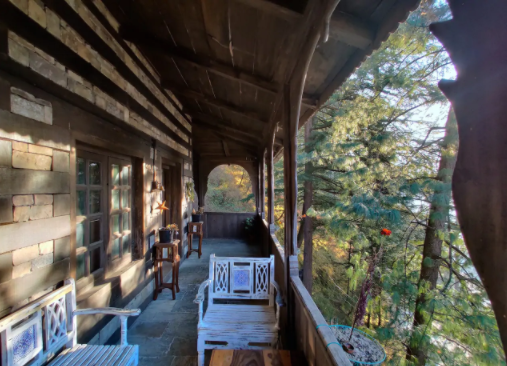 It's the fifth month of WFH. My eyes shift from deadlines to Instagram and back to PPTiyaan. I scroll Instagram again to come across an image of a vintage building. It's the shade of green I like. And that's how I find a hidden gem in "NORTH", Himachal and realise that there's no coming back to the world of reality.
Wisteria creepers and magnolia flowers seem too enchanting for me right now. Like a blessing and a well deserved break from the sight of stray dogs and randomly growing weed, as seen from out of my window.
It is this place I would ideally like to go to, to spend my extended WFH period.
What Would Life be Like, Working in the Mountains?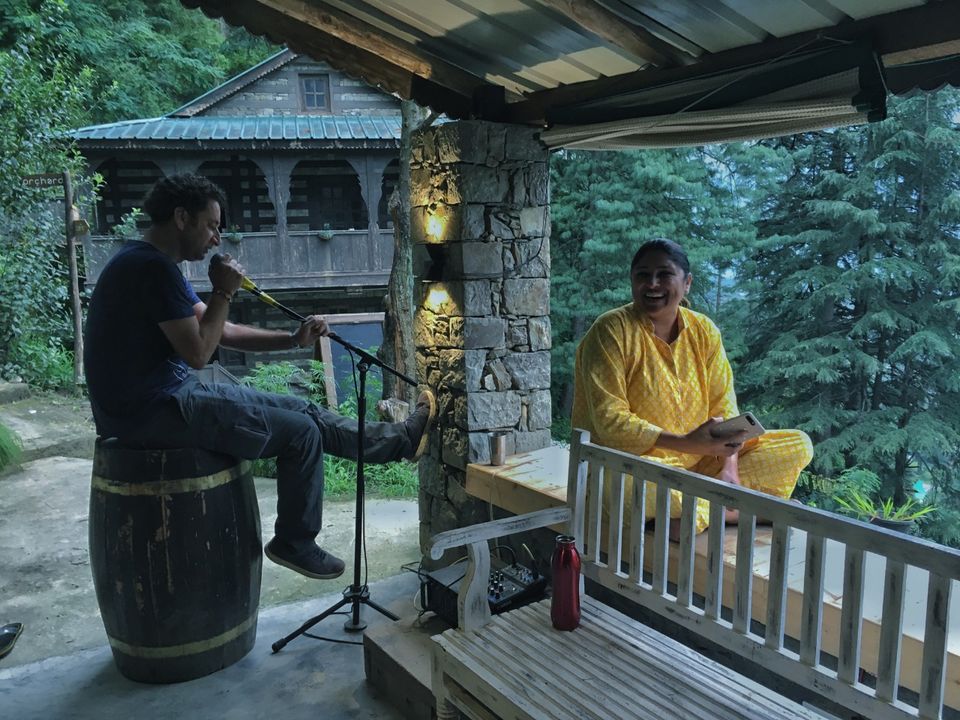 Imagine staying put on a mountain estate, waking up to the sight of a valley as your tea boils in the kitchen. Or how about a walk in the orchard to replace your smoke break with a healthy fruit that you just plucked from the tree? I read their Airbnb description again and again. The idea of watching sunsets, or learning the art of wood carving or weaving, after a hard day at (virtual) work looks definitely tempting.
Now, as I stalk NORTH's Instagram account too, I only imagine how blissful and magnificent would the views be in winter.
This very home, opposite the Naggar Castle, looks like my perfect haven to switch off post working hours, because there will be so much to do. Or may be nothing and I am at peace with that.
Connecting with Team NORTH
I am unable to just keep mum about this entire stalking and it leads me to connecting with the team at NORTH. I speak to Rahul, the owner of this place and clearly realise why he's so passionate about NORTH.
As an architect (alumnus of CEPT and IIM Ahmedabad), he believes in sustainable living and envisions a design campus at NORTH that will provide a platform to artists to engage & sustain the Crafts, Heritage & Cultural Ecology in Himalayas.
The Majestic Home Away From Home
He claims the entire 3 floored traditional Himachali structure, that was constructed over 20 years ago, is carefully crafted with wood, stone and glass.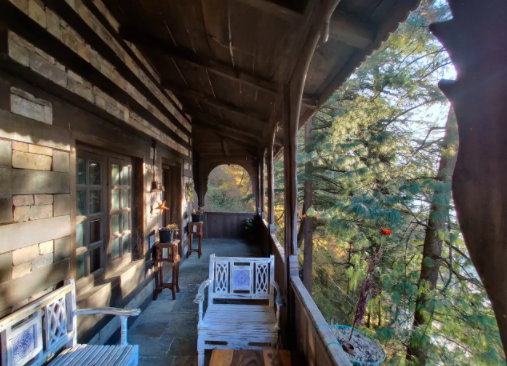 Nestled amidst the mighty deodars, this home is for anyone who longs to dance with magic, far away from city life.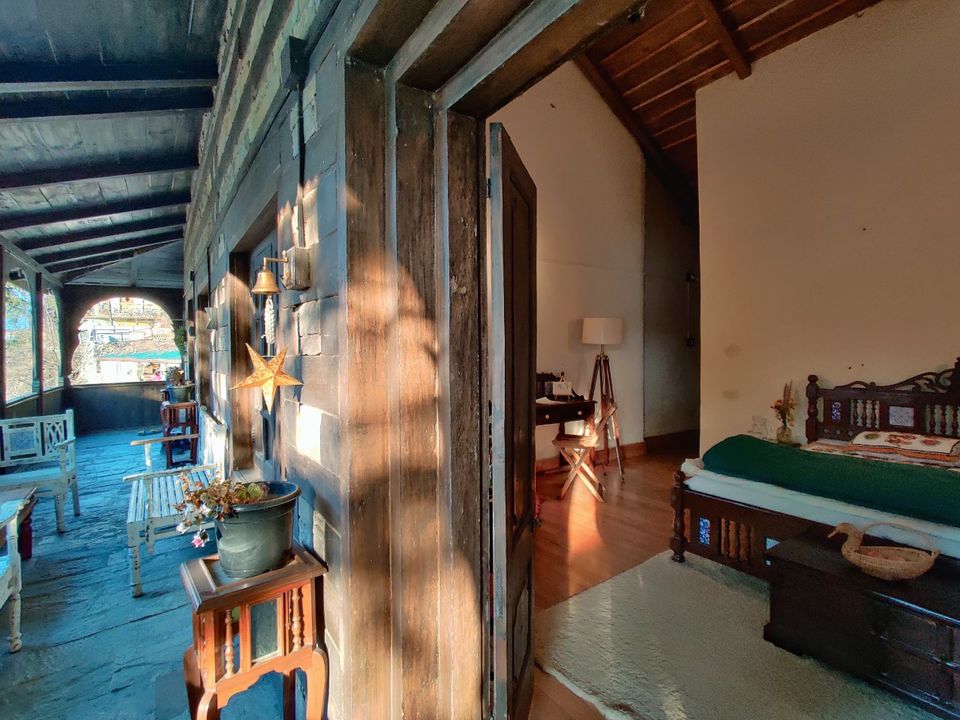 The food served at NORTH is made from fresh ingredients and is aimed at being light and healthy without compromising on flavour. Like Rahul said, they try to give a flavour of the food of Himachal and its distinct dishes. For breakfast, they regularly serve Siddu, a type of steamed dumpling made from wheat flour and stuffed with daal or walnut paste.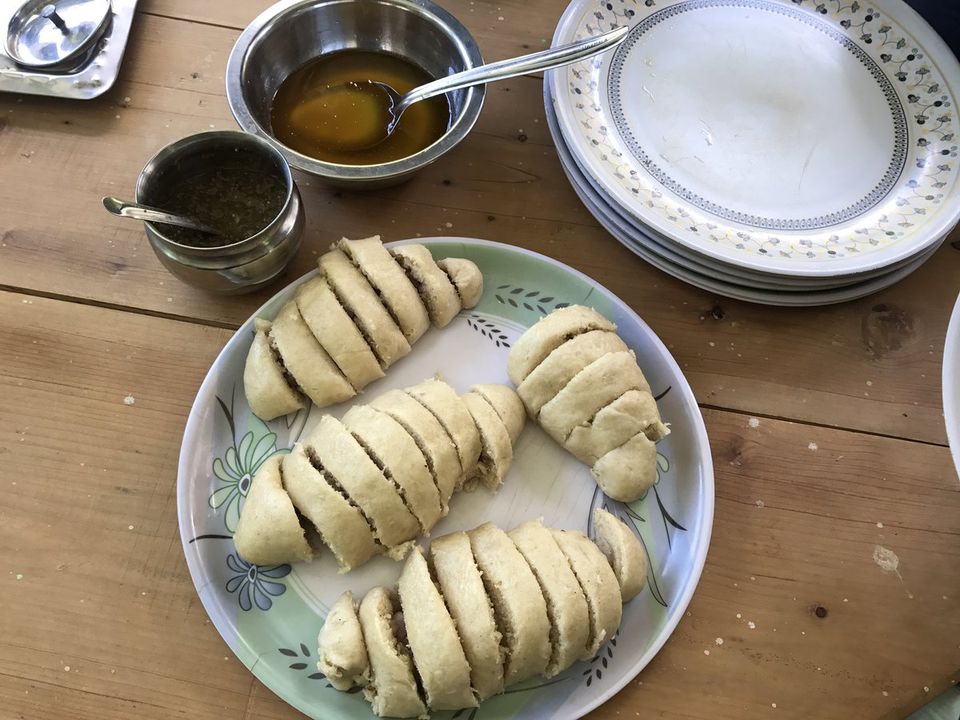 The valley is famous for its trout farms and although their food is largely vegetarian, they occasionally serve this local speciality.
The Art of Doing Everything You Wished For
The stone walled open café space is perfect for a calm evening, when you want to shut down your laptop and bury your nose in a book you have been wanting to read.
There are multiple hidden spots all over the mountain estate that have been specifically created for a quick escape into the woods.

Another soothing activity that NORTH prides on is wood carving. A wood carver from a nearby village joins the team on some mornings. It is an immersive and healing experience with a souvenir to take back home.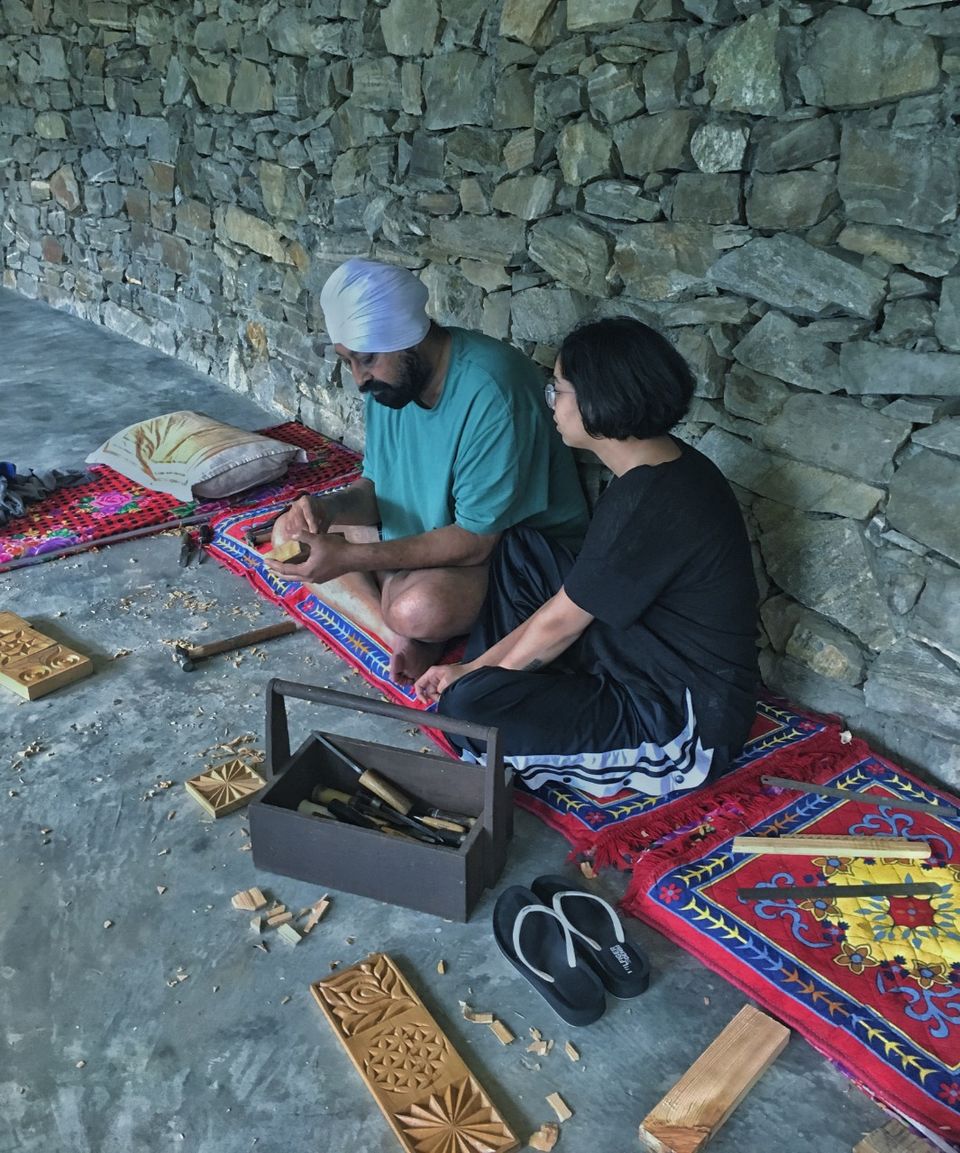 Booking A Stay
NORTH will be taking in bookings from November 2020.
Few things to keep in mind :
-You will have to provide a negative Covid-19 Test report from an ICMR approved lab no less than 72 hours old.
-You will have to register yourself and get a covid-19 e-pass from the Himachal government for your date of arrival.
-You can only arrive in a private vehicle or private taxi and the driver will also need to provide a Covid-19 Test report.
Location: https://goo.gl/maps/RSbHqYgbNG4VVA6Z7
Airbnb : https://www.airbnb.co.in/rooms/32880869?