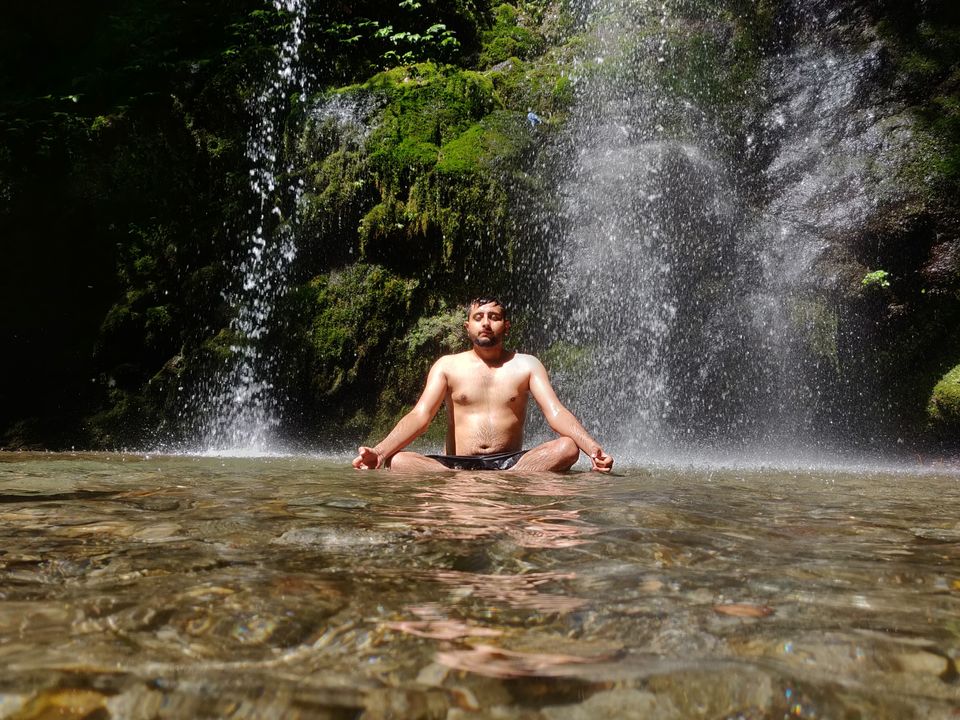 Going with the hectic duty days, I cud see some offs coming. I had no plans to waste them n wanted to explore anything new. Got to know about Tirthan valley from some frnds and cudnt resist to plan for it. So me and 2 of my frnds departed for it.
One of my friend is curious about Buddhism, so our plan was to visit the monastery situated in bhuntar first. We reached bhuntar at about 7. After doing abit of enquiry about the places around, we hired an auto which took us to Dechen Choekhor Mahavihara Monastery, Sarabai. He charged us Rs200 from bus stand to monastery. This place is situated in lush green mountains away from the hustle of city. The peace and nature at this place will take u to some other level. We got to interact with a young monk who told us everything about that place n gave us a guided tour of monestary. The people were so welcoming. The visiting the monestary we went for the breakfast at a cafeteria situated in the monestary premises. This place is a fantastic place to have breakfast. U can sit in calm lawn under Apple, pears, plum and apricot trees with the cool breeze flowing and have a special black coffee(off the menu). This place serve one of the best momos I've had.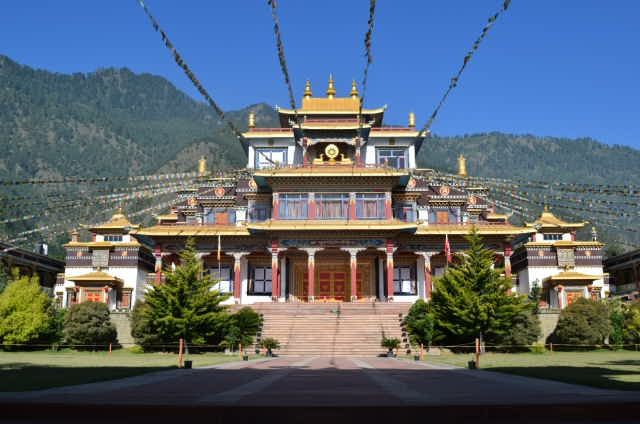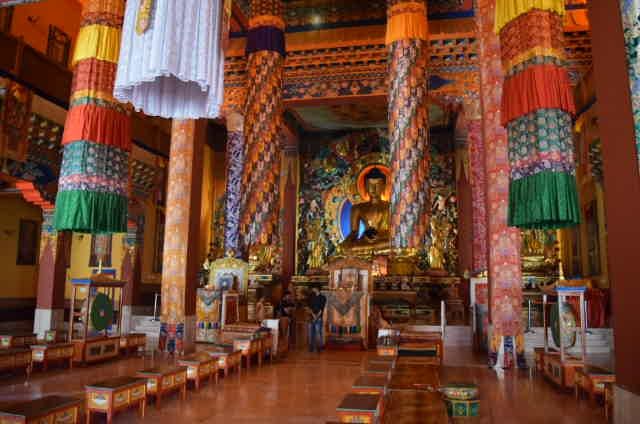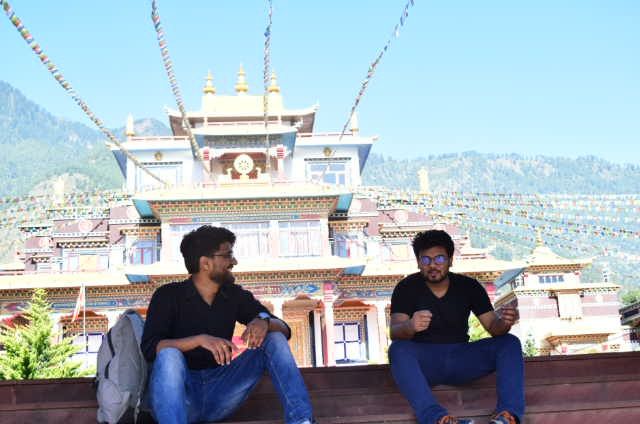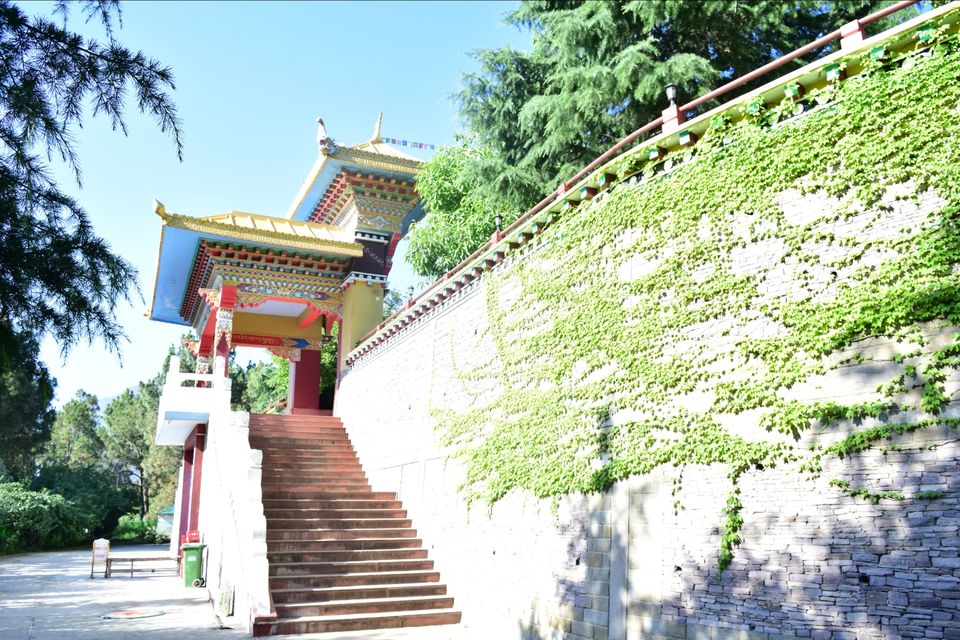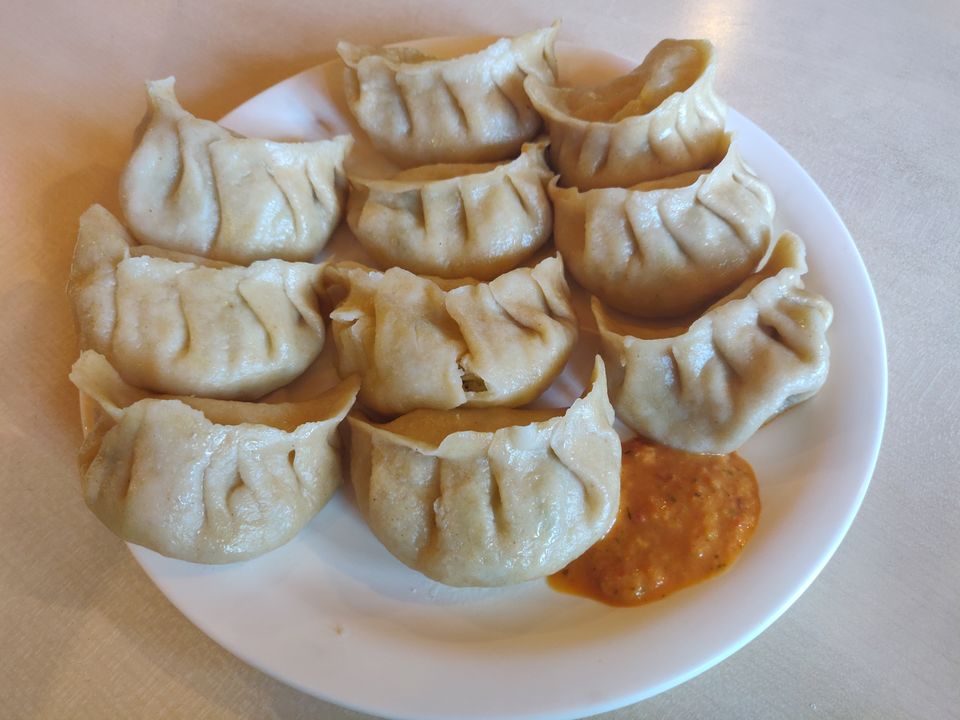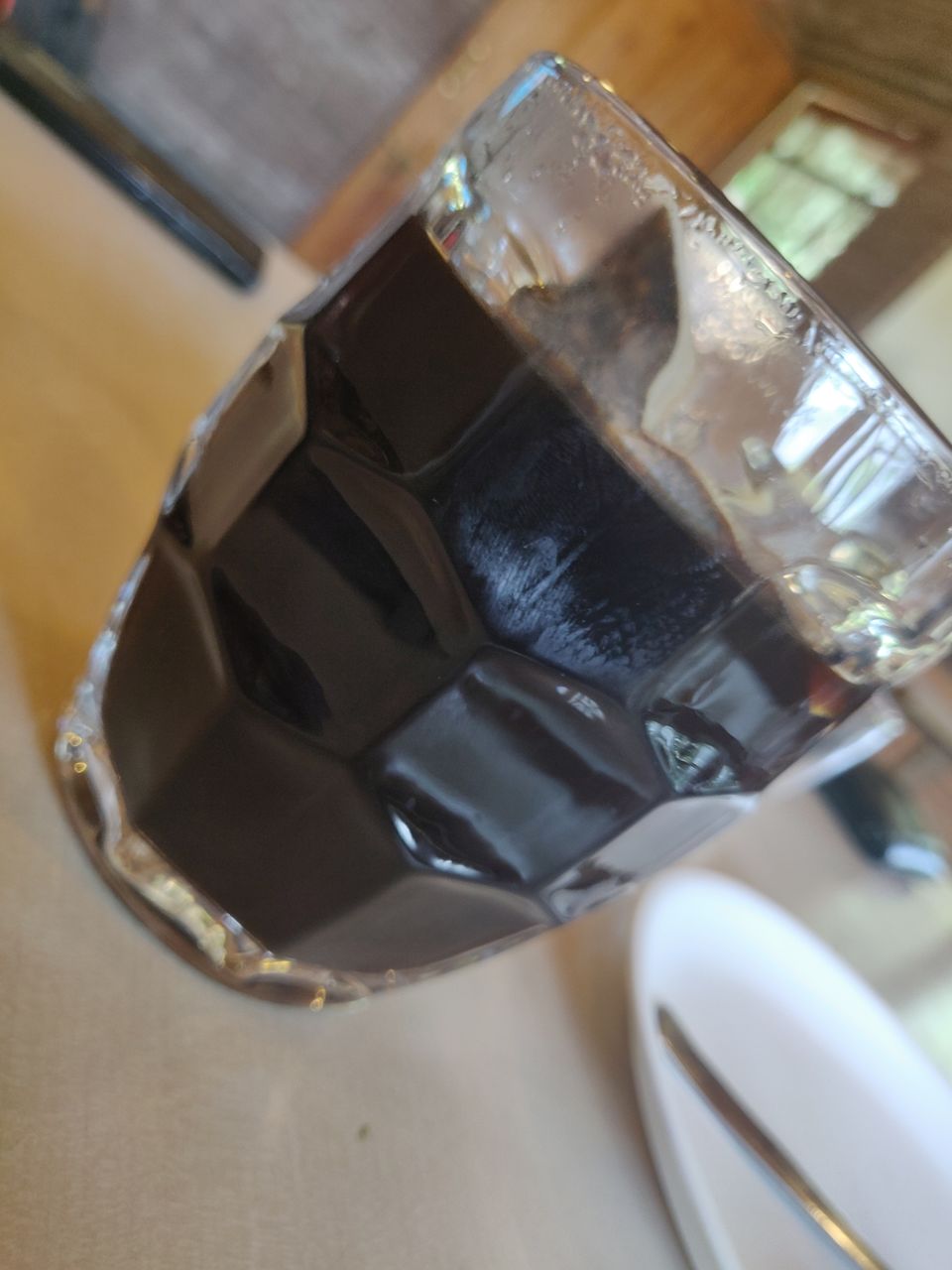 It was around 12 n we left the place for Tirthan valley. For Tirthan valley, u can directly get down at Aut and take a roadways bus for Jibhi/Banjar which ever available. It will take around 2-2:30 hours to reach Jibhi from Aut. The journey from Aut to Jibhi is full of beautiful landscapes. The whole way is a narrow road so it's a bit difficult for selfdrive. The locals in the bus were very interactive and they told us about few more places to visit around. We reached Jibhi at around 5:00 pm. We had a booking at Mudhouse hostel, so we directly went to this place. Let me tell u, this hostel is a fantastic place to be at and u can get it for reasonable price at MMT. U'll find mainly solo travellers at this place who r always looking to interact. After a long tiring day, we sat by the bonfire with our pullovers on. The weather got chilly in the evening. We had 2 options for the next day- Serolsar lake or Raghupur fort. The travellers there adviced us to go for Raghupur fort. So our plan for next day was set.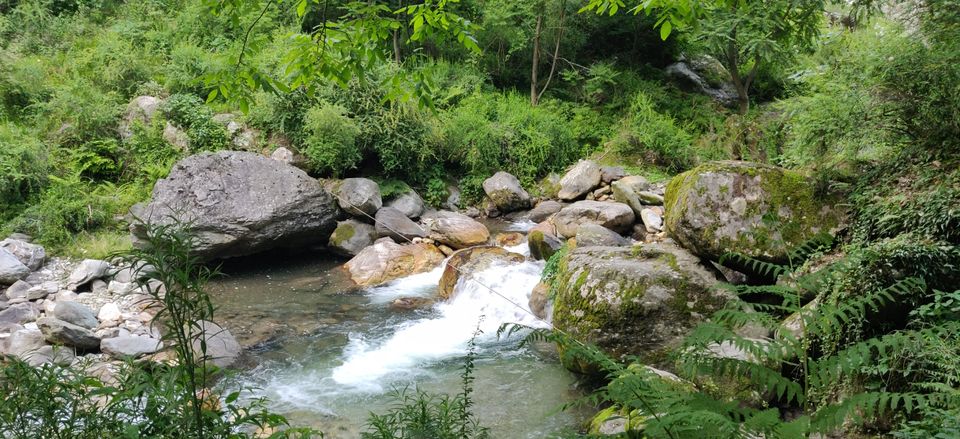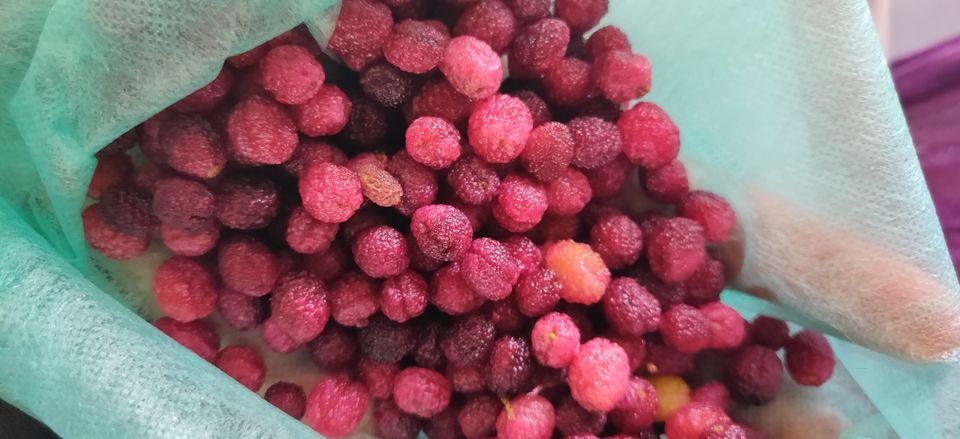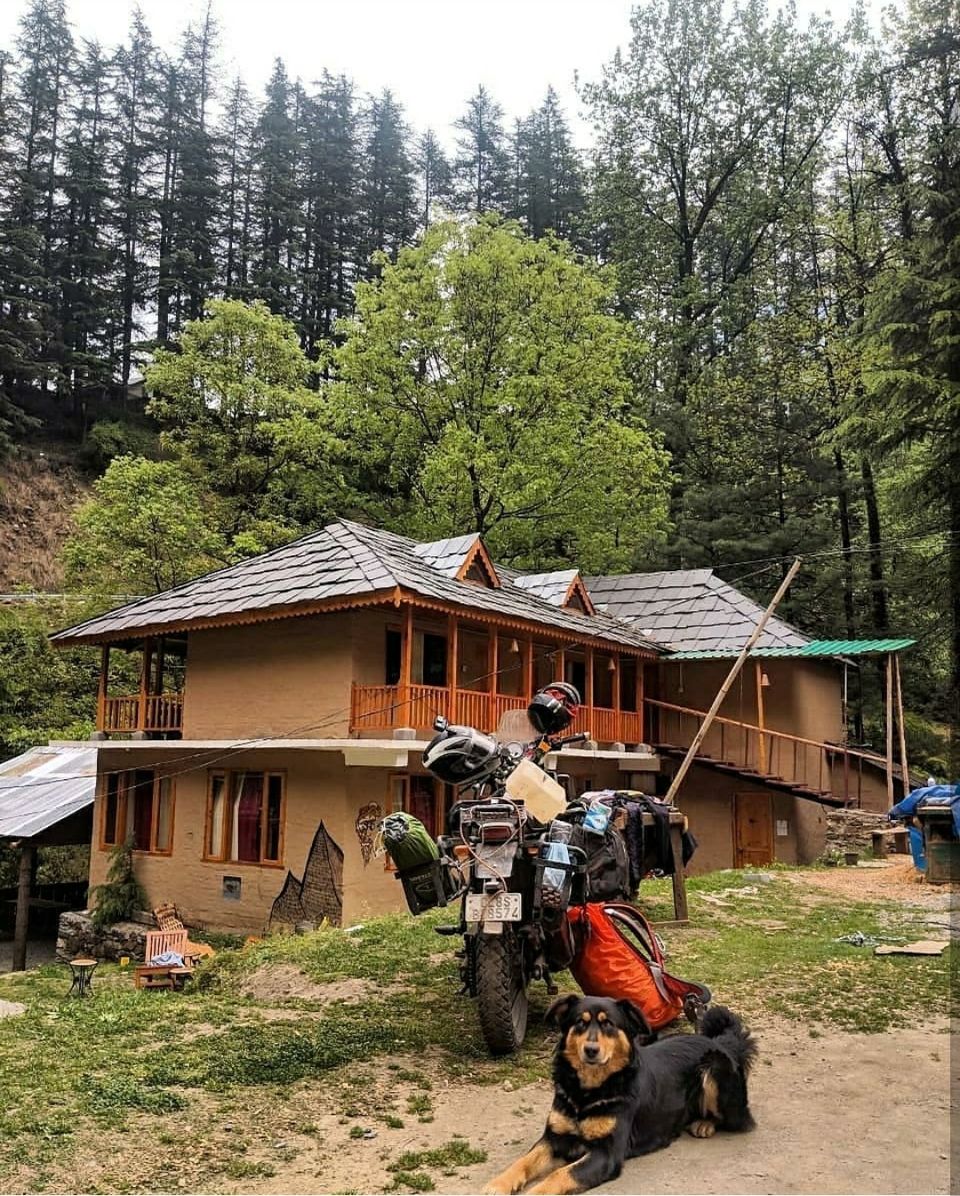 The next day began with the sip of hot garlic lemon ginger tea sitting by river side which is located just behind the hostel. We were in no hurry to depart for Raghupur fort as we had no idea when is the last bus for it. And so when we left at around 11, we got to know that we r late.
The next target was to hitch hike till jaloripass! After waiting for half an hour a local guy gave us a lift till Jalori pass. They sell really good cherries in front of temple in Jalori pass. We hurriedly started for Raghupur fort. On the way to fort, we got to know that we were the only ones trekking to it.  After first meadow, u've to get right and not left. This is the place where most of the trekkers get lost. The trek is not that difficult, but the view during the trek is mind-blowing.  The snowy peaks all around are like icing on the cake. The meadows on the top were covered with small beautiful flowers. It'll take u around 1:30-2 hours to reach the top. The boundary of fort is still somewhat intact. U can simply sit there n close Ur eyes, it's really soothing. There's a temple in the that boundry . u can walk all around and click some mind-blowing pics. After spending about 2 hours at the top, we started back down. In no time we were back to Jalori coz we were eager to eat Rajma chawal n Kadhi chawal. Now again the next target was to get back to Jibhi but there were no buses till next day noon. So we again began to look for some lift. We were lucky to get a mini truck. We loaded at the back of it, n trust me the journey back was really adventurous. We reached the hostel at around 7 n I immediately went to the riverside. Sometimes this is all u need in the life...the peace and the nature!
The bonfire was same but the people were new. We played some games n some chit-chat to end the happy day.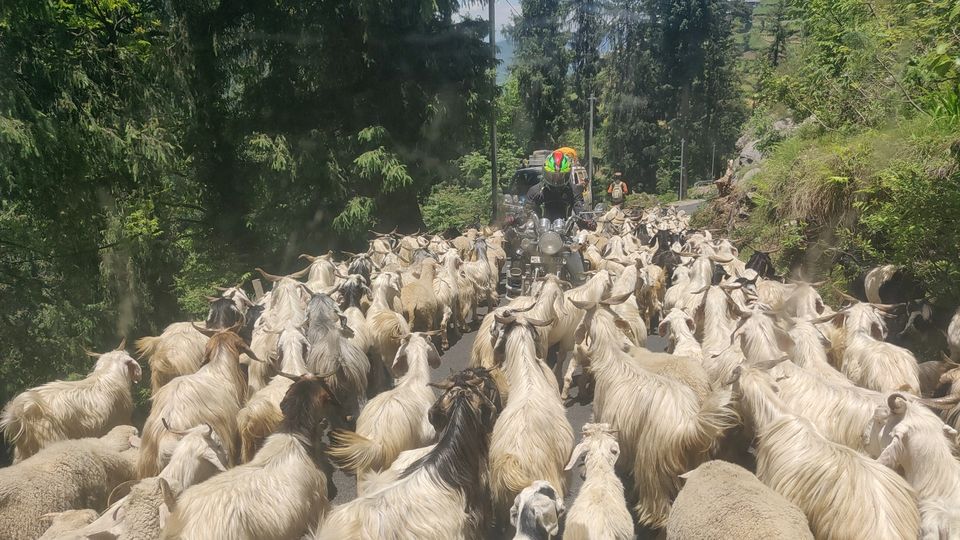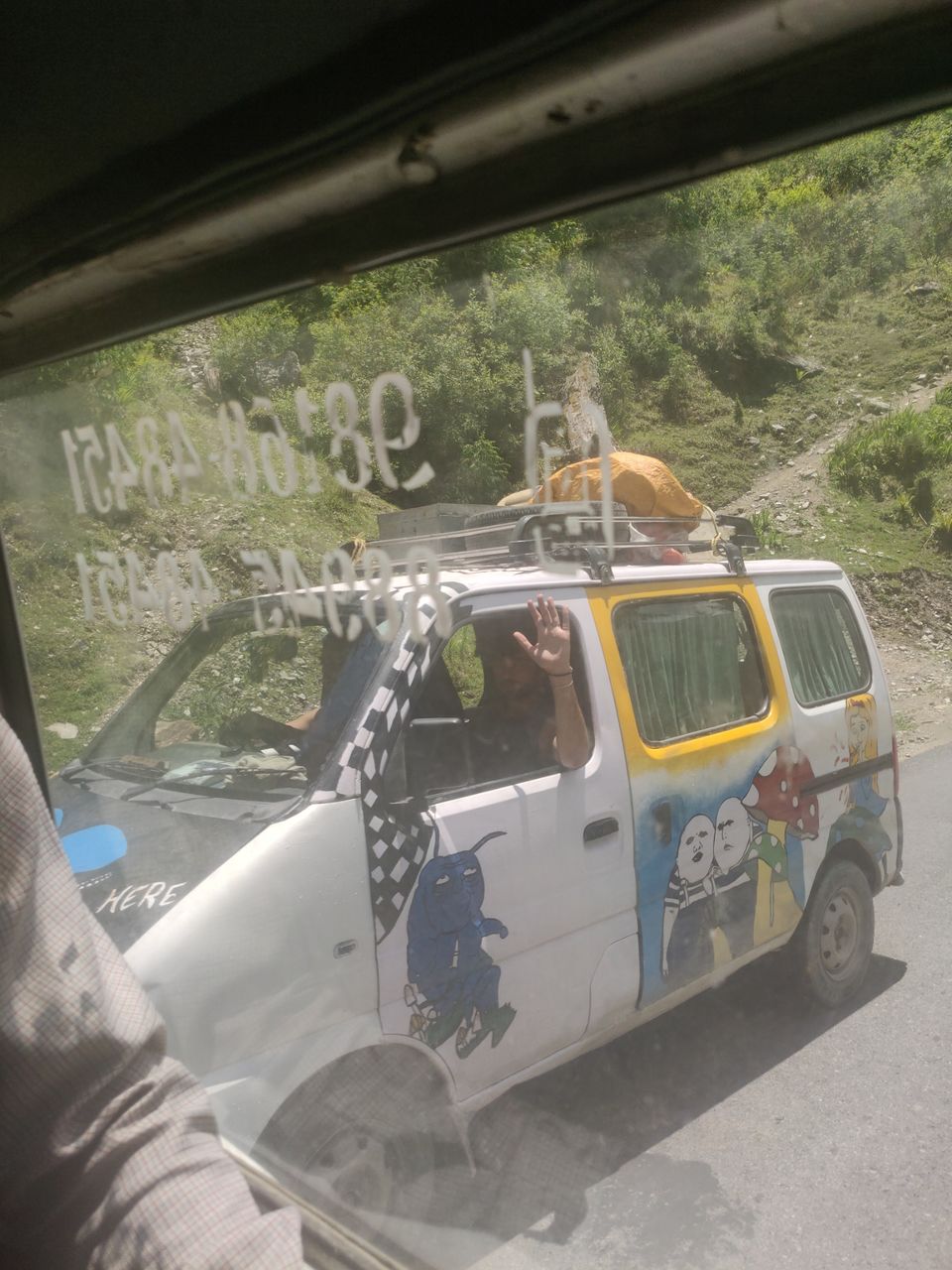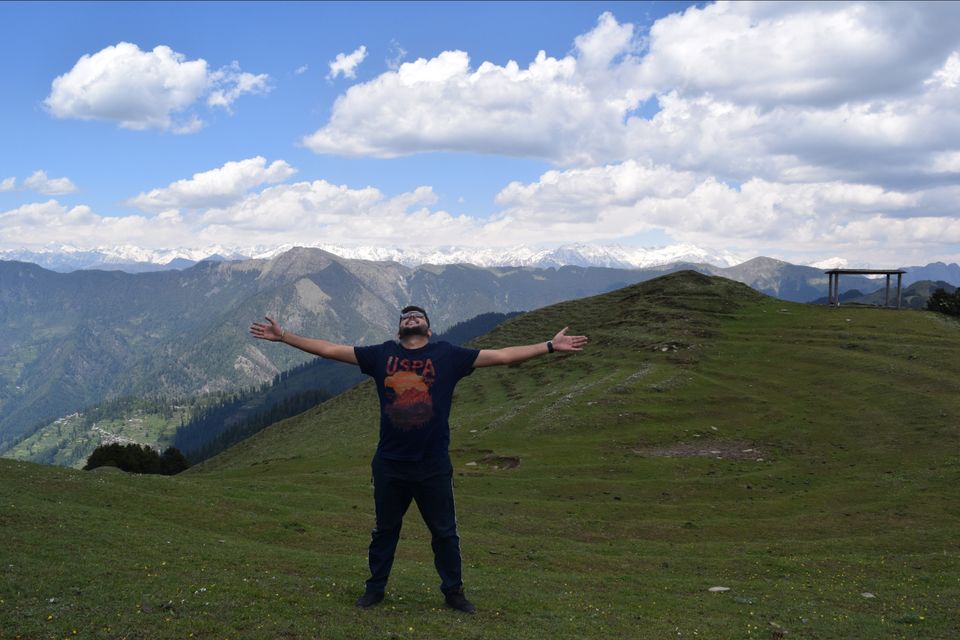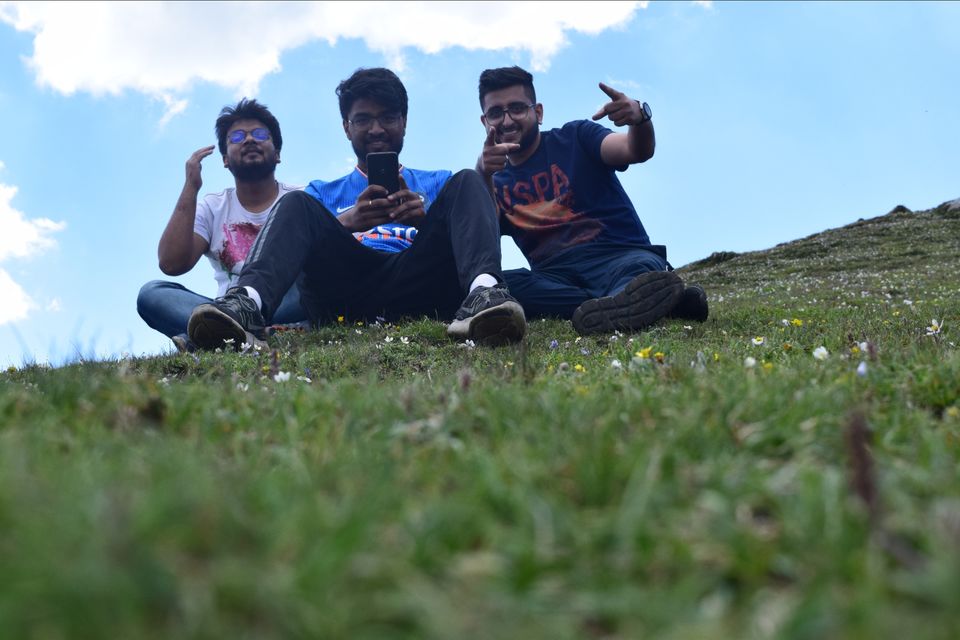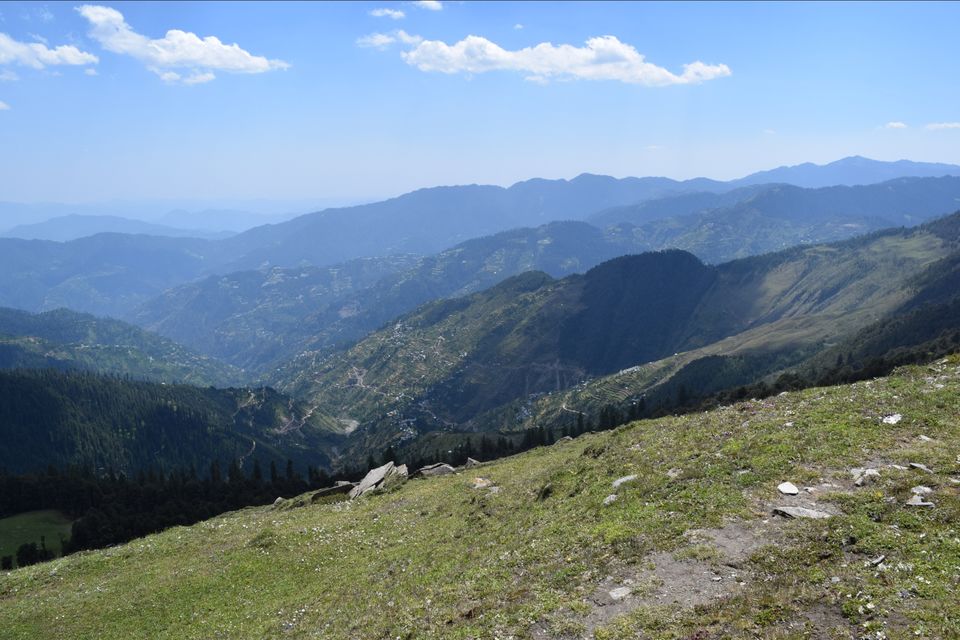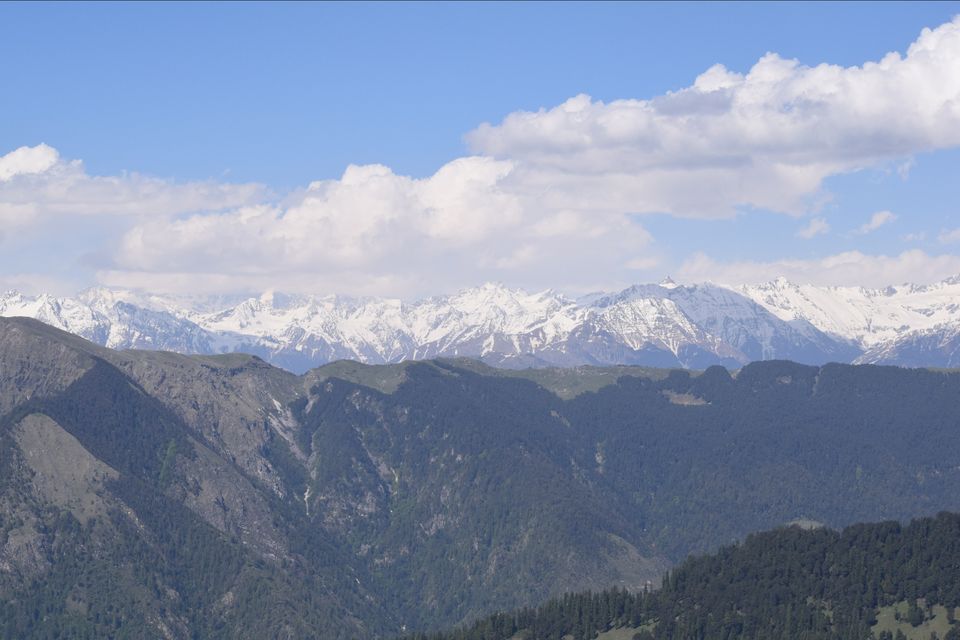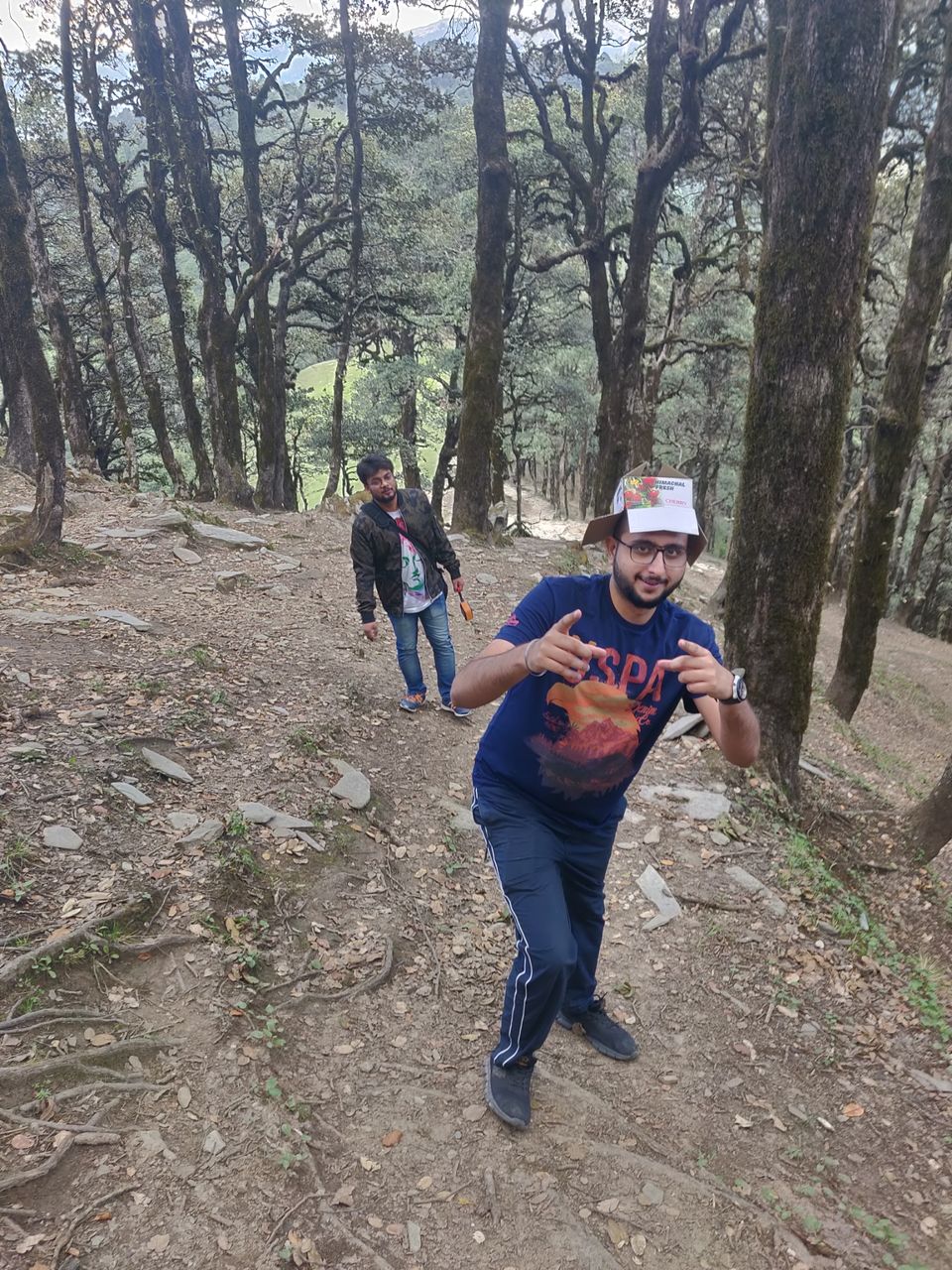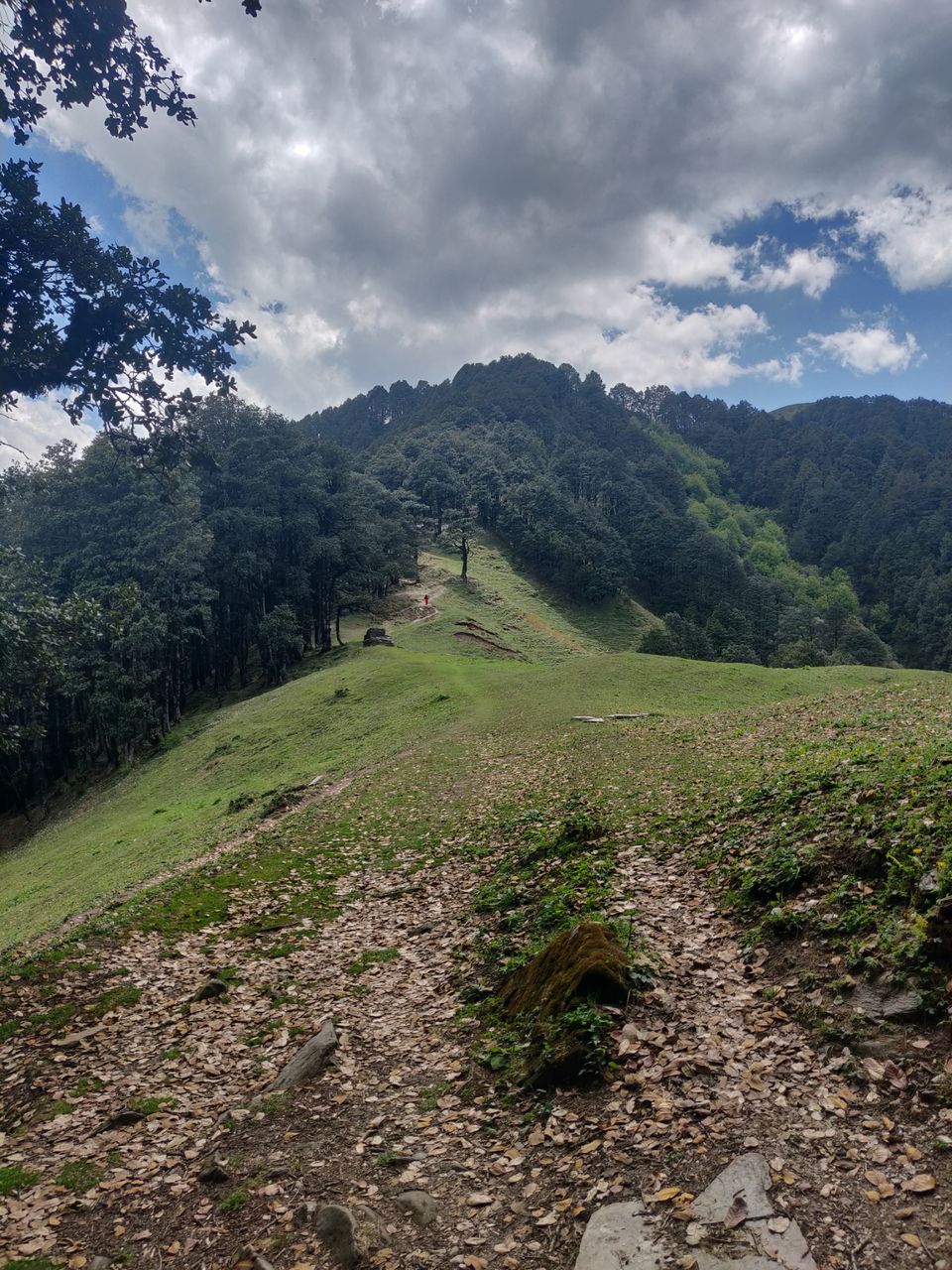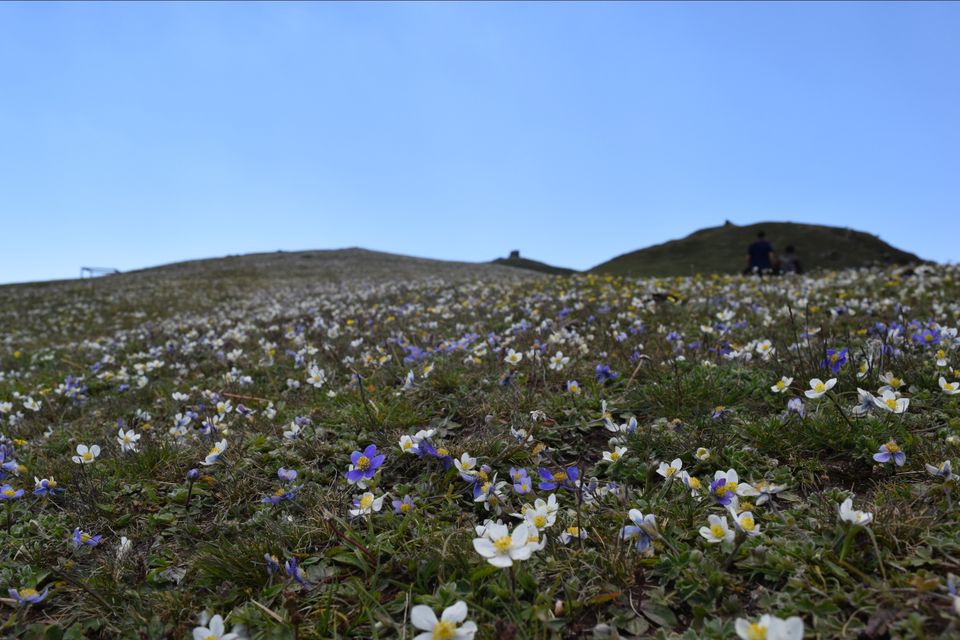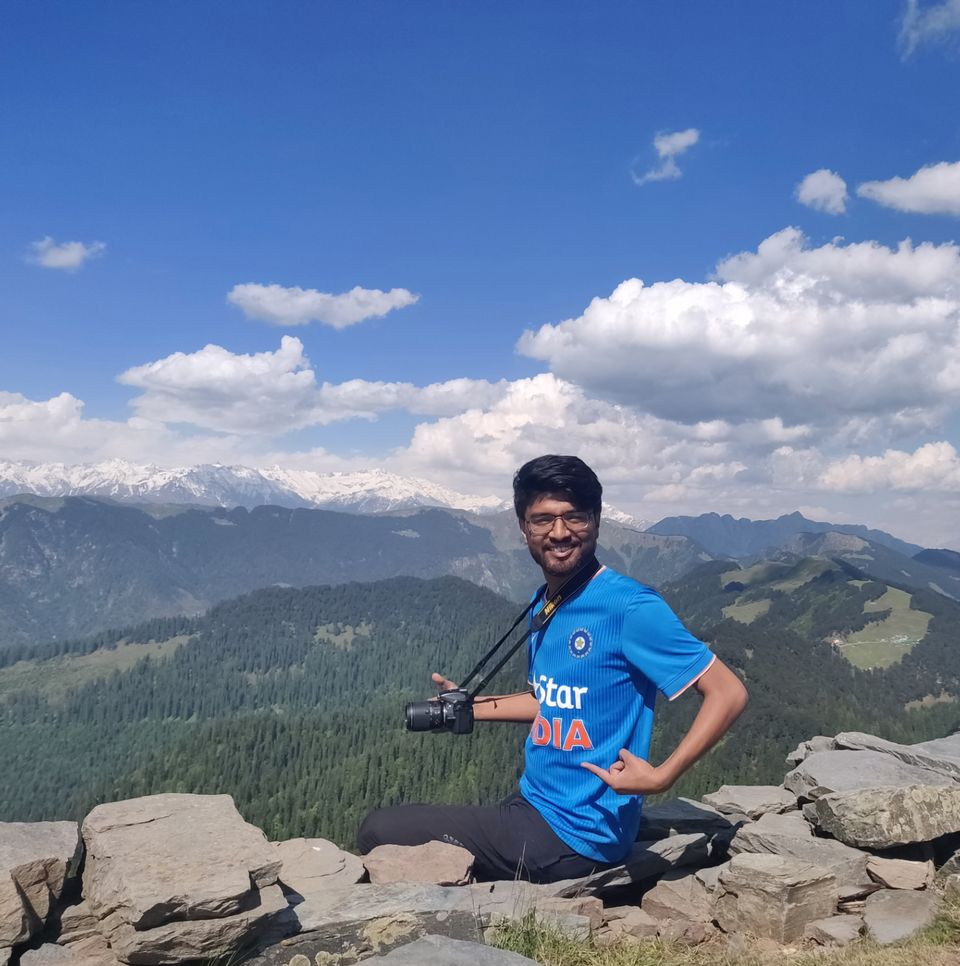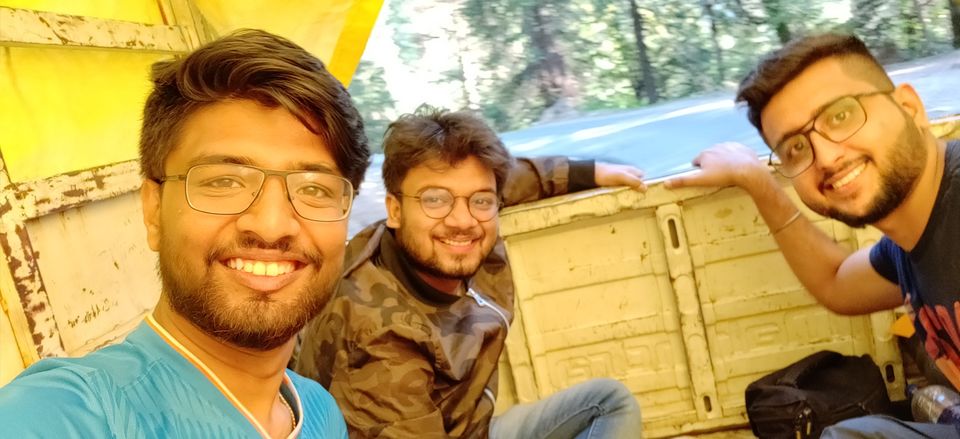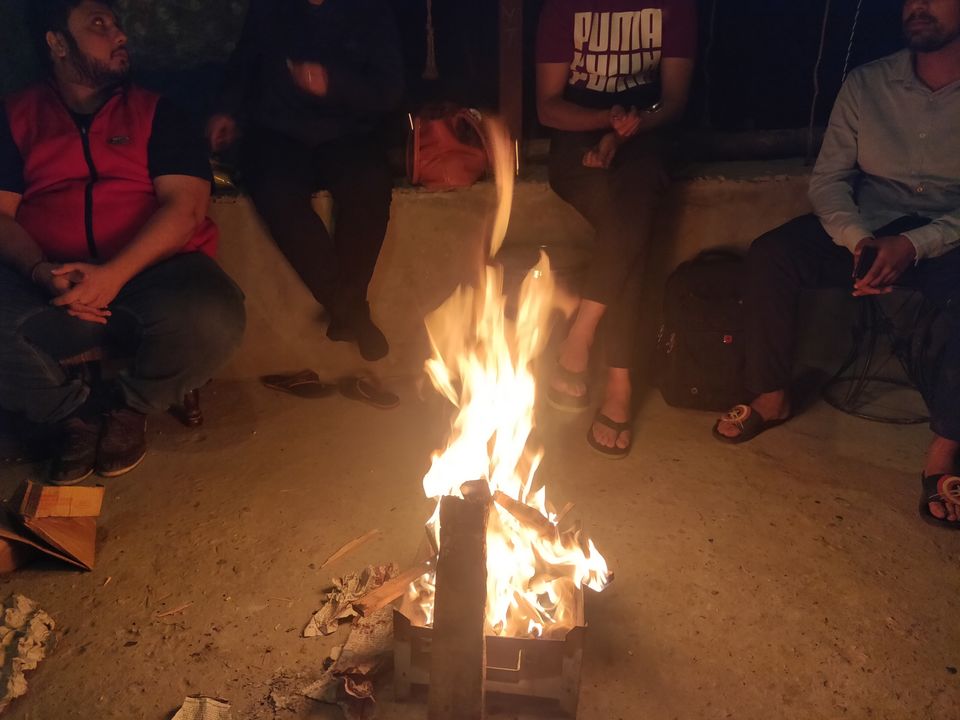 As this was our last day, so we were in hurry to complete all the remaining places. We woke up early in the morning and left for the waterfall that was situated nearby. It's just 15 mins walk away but u can not xpect much from it. We were told about a more beautiful water body nearby along the river, so without wasting any more time, we went for that place. The way to this place is little tricky, but trust me this is the must visit place in Jibhi. I've written a separate blog about this place, u can find it in my profile. This place is like a heaven. Some locals even call it mini Thailand. This place just blew us n we were in no hurry to leave this place. We spent about 2-3 hours at this place before finally checking out of Jibhi. There's a place called Doli cafe which is one of the oldest property in Jibhi. It is situated in main market near SBI bank. Having a meal at this place under the trees is like a dream destination. It also serves some of the famous local dishes. Jibhi is just a wonder of nature. I'll definitely do a solo trip to this place. It's worth more.