A trip to Jibhi, Shoja, Jalori Pass and Chaini Village!
Banjar is a small town in Kullu district of Himachal Pradesh, popularly known as "Valley of God". It connects Kullu to Shimla via Jalori Pass. The valley is also a gateway to Great Himalayan National Park. Banjar valley is the hub of many beautiful unexplored places. If you are not one of the Kasol crowds and want to spend time in peace with nature, this is the place for you.
Short Itinerary

Day 0: Delhi to Jibhi
Day 1: The bike ride to beautiful Shoja and Jalori Pass
Day 3: Trek to the castle temple of Joginis at Chaini Village
Day 0: Delhi to Jibhi

I started my journey to explore this beautiful place by taking an overnight HRTC Himsuta Volvo to Aut. Aut is a small town that lies further an hour distance (around 40 km) from Mandi and just after the long tunnel on Delhi-Manali highway. After 11 hours of journey, I reached Aut around 8:30 in morning. A little crowded town yet scenic and has number of food stalls to have tea and snacks. I stopped at one of the tea stalls to have snacks, different types of pakodas with tea and also inquired the way to reach Jibhi. There are local buses to Banjar which starts at 8:30 am, 9:30 am and 10:30 am from Aut and the bus ride takes around an hour.
I took 9:30 am bus to Banjar. The bus was little overcrowded but it was a good experience of traveling and interacting with locals during the journey. Banjar is around 27 km from Aut and Jibhi is further 8 km from Banjar. The road along the Beas River is very picturesque and provides stunning view of the valley. During an hour long journey, I interacted with the locals to find out more about the places which are yet to explore. This is how I found Chaini and Shoja villages. Without any fixed itinerary I decided to visit these places.
From Banjar, one road goes to Tirthan Valley and Goshaini (The base camp for the Great Himalayan National Park Trek) and other to Jibhi and Jalori Pass. Gaushaini is around 10 km from Banjar along the Tirthan River while Jibhi is around 8 km from Banjar. I queried about both the places and decided to visit Jibhi first. I got a shared cab from Banjar and it dropped me to Jibhi in around 20 minutes. One can also take local buses from Banjar that are going to Jalori Pass.
There are two famous places to stay in Jibhi - The Rana's Cottage and the Latoda and Pine Huts run by Mr. JD Thakur (famous by the name of JD). I really liked the location of Latoda and Pine huts and luckily I got a room in Pine Hut that faces the river stream. The view was very scenic and one could only hear clattering of river, which sounded more like someone giggling in the silence.
Since it was a monsoon season, I couldn't find any other traveller and I was the only one around. However, I met Yushpal (nick-name Yush), a local very sweet and knowledgeable guy. He has done advance mountaineering course from Manali and is very enthusiastic about treks and travelling. I had a long chat with both JD and Yush about the history, culture and tourism of the place. Yush suggested me to hire a bike and explore the places (he also helped me in getting one). I hired an Avenger bike for 2 days. Yush also helped in getting petrol from a nearby shop as there were no petrol pumps nearby.
Evening was spent in exploring a nearby waterfall. The trail to waterfall was about 1 km and all muddy because of rain. Forest department found a Shivling at the fall so they were constructing a proper structure around the fall.
Day 2: The bike ride to beautiful Shoja and Jalori Pass
The next was spent in exploring the beauty of the little known Banjar Valley on a hired bike. Jalori Pass is around 12 km from Jibhi. The first 4 km of the road was recently constructed and in a very good condition but the rest 8 km drive was a roller-coaster in hills for me. The road was pretty bad and slippery. It was quiet scary at several times as the bike was slipping on the muddy road but the scenic beauty of the place kept me going. I reached Shoja in an hour. The way was pretty steep and I had to drive the bike in 1st gear through all the way.
Shoja is 7 km from Jibhi and is a beautiful hamlet of the Great Himalayan National Park at an elevation of 2600 m. The beauty of Shoja is beyond any words. The colourful wooden houses, apple orchards and the mesmerizing view of the valley with clouds from Shoja was tranquilizing . I thought of leaving the place after having a cup of tea but couldn't actually leave the place for at least 2 hours. I was actually spell-bound. There was a small shop on the main road just before the turn to Jalori pass from Shoja, where I decided to have tea. A little girl named Lalita made tea for me. I tried talking to her and asked her about her schooling but she was very shy, though she became little comfortable after initial hiccups and obliged me with a picture. (PS: she made one of the delicious teas I ever had)
Jalori Pass (3132 m) was further 5 km from Shoja and the road ahead was even worst but the views were spectacular. Jalori Pass connects Kullu to Shimla. There was a temple and few dhabas on the main road. The back breaking ride made me hungry so I stopped by at Thakur Dhaba and ordered Rajma Chawal and tea. After filling my stomach, I continued my trek and reached beautiful meadows behind the temple. A small trail just behind the temple led to Serolsar Lake (7 km trek from Jalori Pass). By the time I reached at the camp, it started raining like cats and dogs and more dogs. I parked my bike and went down to nature's camp. The camps were empty with no tourists. I met the camp Manager Mr. J R Thakur. As I was all wet in rain, I asked him if I could stay there for some time. He happily allowed and also offered me tea and Maggi. A hot cup of tea with scrumptious Maggi in the rain midst green trees and beautiful meadows with clouds around was like. Later on, when rain stopped, he took me to the shooting point over a hill and told me that Airtel 4G advertisement of Mashobra, Himachal was actually shot here in Jalori pass. He showed me the exact location of the advertisement shot. He also informed that he has filed a complaint to Airtel for correction of place in the advertisement (I have a friend in Airtel maybe I should tell him about it). "Yeh Jawani Hai Deewani" movie was also shot here. The shooting point is a beautiful meadow with a very small lake and a Nagdevta Temple. It was very cloudy so the view from the meadow was not clearly visible but the clouds made it dreamy. I bid adieu to Mr. Thakur with the promise to come back again. It was already 4 PM and I decided to skip Serolsar Lake and go back to Jibhi keeping in mind the bad condition of roads. I also had to skip Raghupur Fort which is around 3 km trek from Jalori Pass.
By the time I reached back to Jalori Pass, it started raining again. It was already 4:30 in evening, so i decided to go down till Shoja instead of waiting for rains to stop. It was altogether thrilling experience of driving on such bad roads that too in rains. The downhill journey was anytime better than uphill and I maintained a slow pace in 1st gear. I reached back Shoja in another half an hour and again had tea at Lalita's stall. On my way back to Jibhi, I stopped by the bridge which is around 4 km from Jibhi and from there the road was in pretty good condition. But what stopped me there was the beautiful house at the banks of the river. It looked so beautiful that I got curious to ask if they allow for home-stays but unfortunately it was owned by an American couple who were living there for the last 15 years and they refused any home-stays.
Day 3: Trek to the castle temple of Joginis at Chaini Village
Around 4 km from Jibhi towards Banjar, there was an uphill turn to Shringarishi Bagi temple. Chaini village is further 2 km uphill from there. The way to temple was further 2 km on the road. There were two routes to reach the temple- stairs and the steep narrow road. I tried taking the bike from road but the road was too steep and muddy so I parked it down and started trekking towards the temple. Shringarishi temple is very famous amongst locals and I found many local people offering prayers there. I took the road way to have the view of the valley. After around a km uphill, I found apple orchards on the way and I couldn't resist myself from plucking 2 of them. I never had such delicious and fresh apples before. From there, I reached the temple in about an hour. I was clueless about the way to Chaini village so I went inside the temple to enquire from the locals. The temple was very beautiful and wooden made with 3 floors. The wooden staircase was very steep and narrow and gave an antique look. The way to Chaini village from there was not well paved path and small trails were leading uphill. A local asked me to follow the electric wire to reach village. I took the trail and found another small temple just above the Shringarishi temple. There were many trails going in all directions and it was very confusing which one to follow. I took few wrong trails and finally after a long struggle, I could see the long building of Chaini village. I reached the village in another 2 hour trekking from Temple because of the wrong paths I took.
Located at a height of 2000 m, this village offers a breath-taking panoramic view of Tirthan valley. Chaini village is known for stone and wood workers and it is easily visible in the beautiful structures of the village. The most famous of them is the Castle temple of Joginis famous by the name of Chaini Fort. This is the tallest free standing structure built in the traditional local architecture in the entire western Himalayan region. Chaini Fort is more than 45 meters tall structure in current condition. As told by locals, it lost its two upper storeys during an earthquake in 1905. People of the village undertook restoration and saved it from further damage. According to the locals, this tower was built in 17th century as a defensive castle.
I took a walk around in the village and found many fascinating beautiful houses. There was also a Krishna temple where the idol was brought from Dwarka, Gujarat (as told by Pujari Ji). I sat there for an hour and Pujari Ji offered me tea as well. He told me about people from Delhi, Kolkata and Punjab who visited temple in the recent time. He also told me about history of Chaini village and about the famous Chaini Fort. After having a good talk with him, I started my downhill journey and it took me around an hour to reach down.
From Banjar, there is a right turn to Tirthan Valley and Gaushaini and I thought of stopping by at Tirthan Valley for lunch. Scenic view along the Tirthan River is one enthralling ride. I reached Ghaushaini in 40 minutes. As I had to leave in evening, I couldn't explore much in Tirthan Valley and Ghaushaini and with a thought to come back again, I had my lunch and came back to Jibhi at around 3:30 pm, checked out from Latoda hut, returned the bike and took 4 pm local bus to Aut from Jibhi.
On the way, there was a Rath Yatra of a local Diety which stopped the traffic for around half an hour. I reached Aut just in time at around 6:20 pm and my HRTC Himsuta Volvo came after 10 minutes. I took the bus back to Delhi with ever lasting memories of tranquil mountains, singing river and not to forget the hospitality I received at each place that I visited from the locals.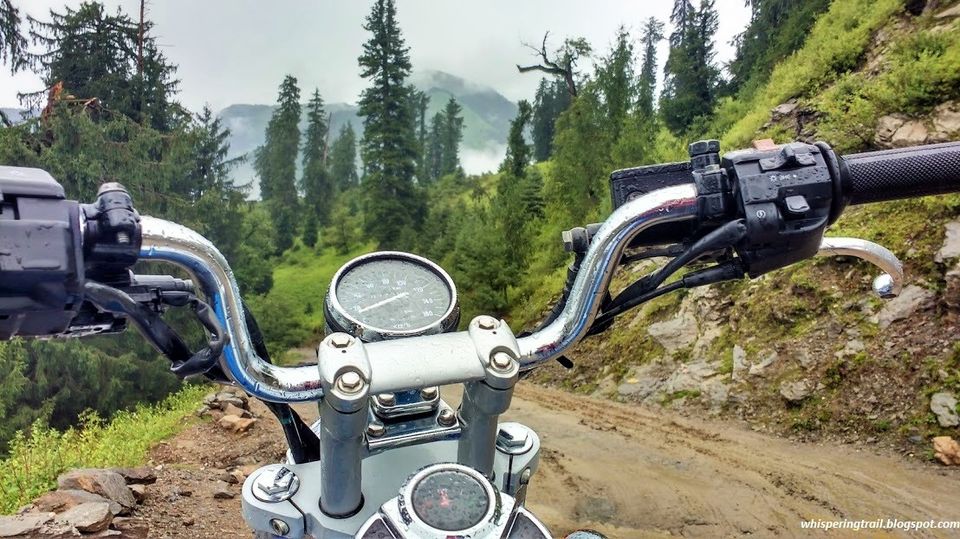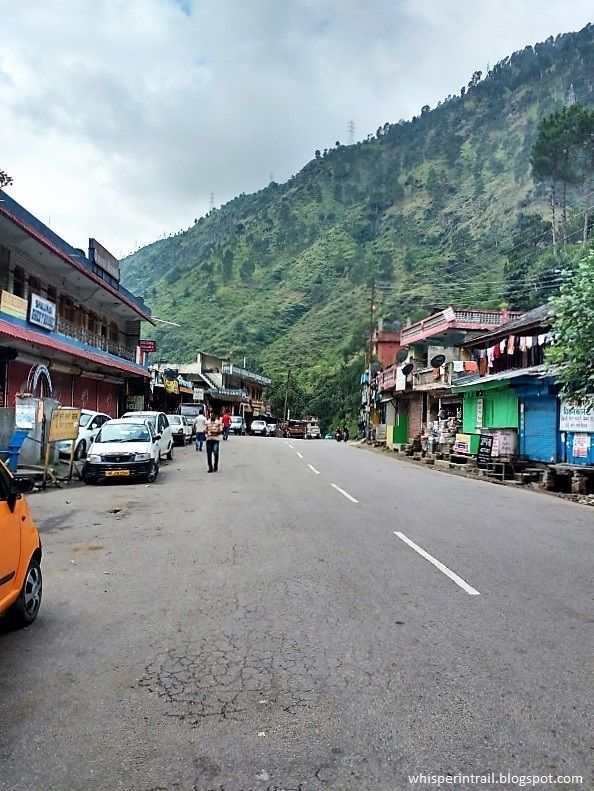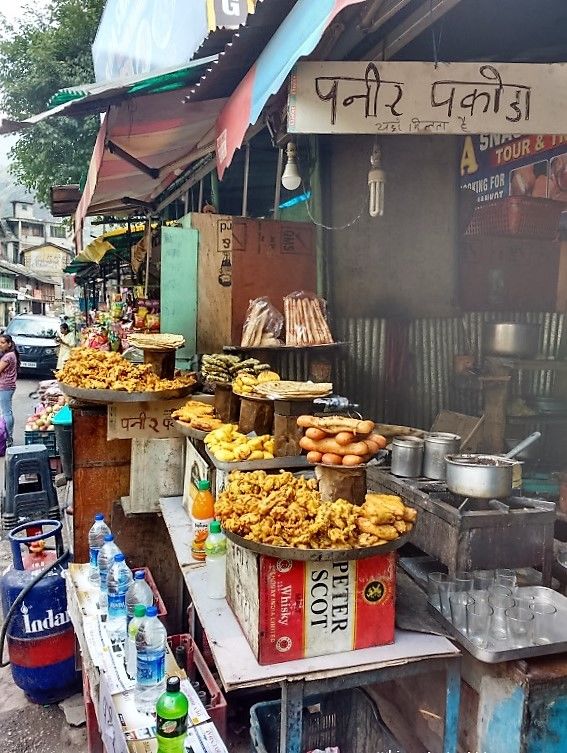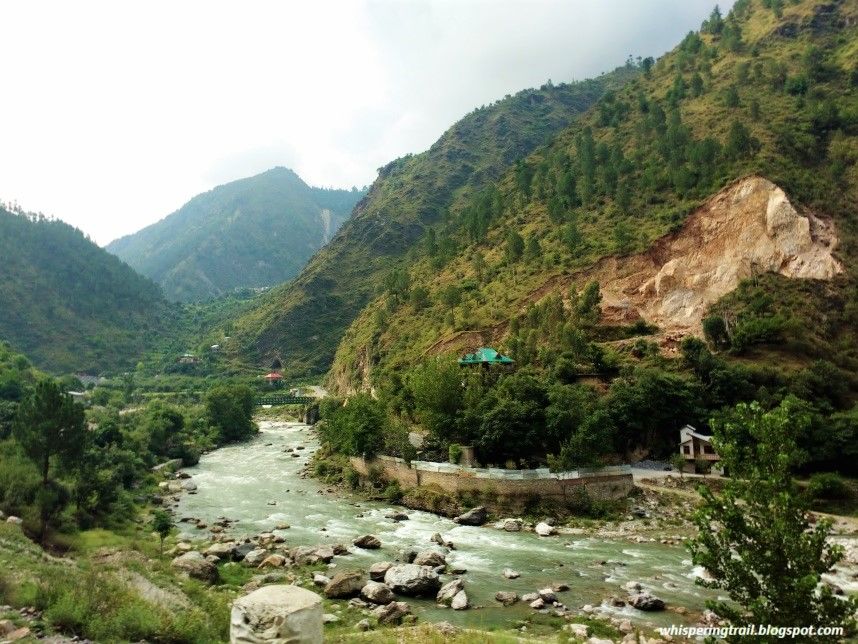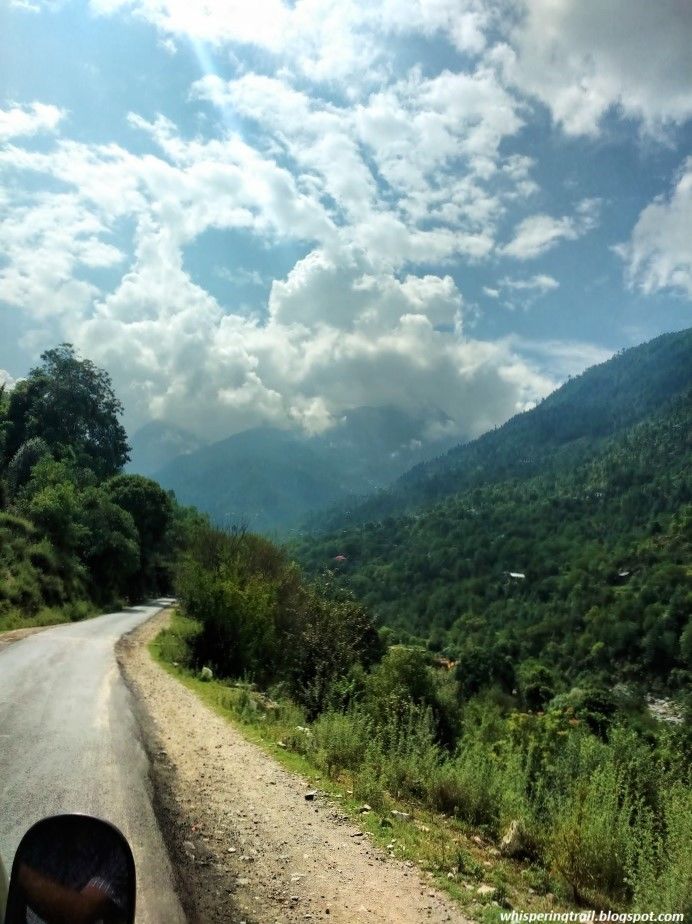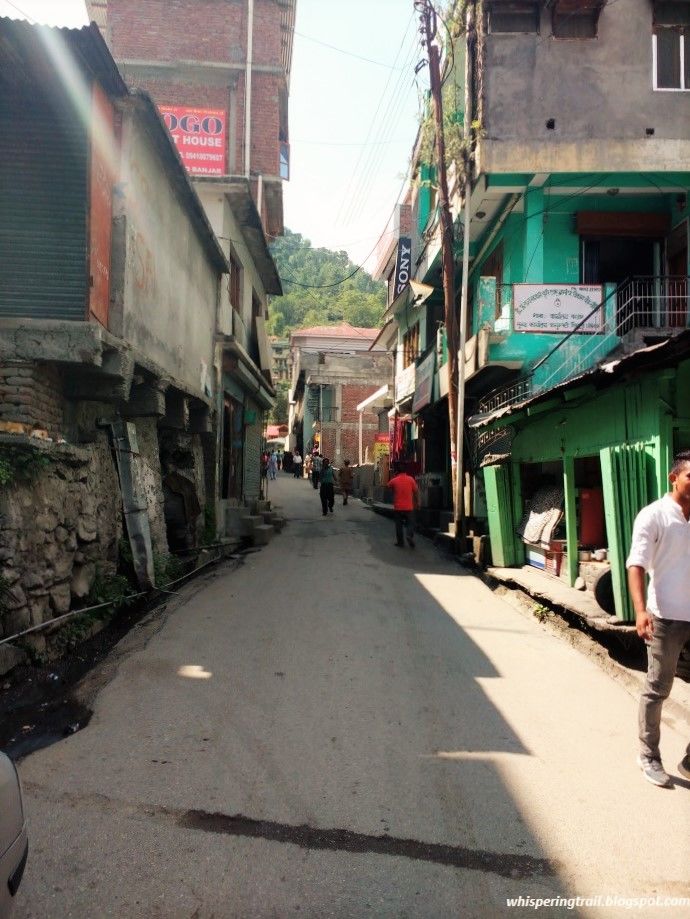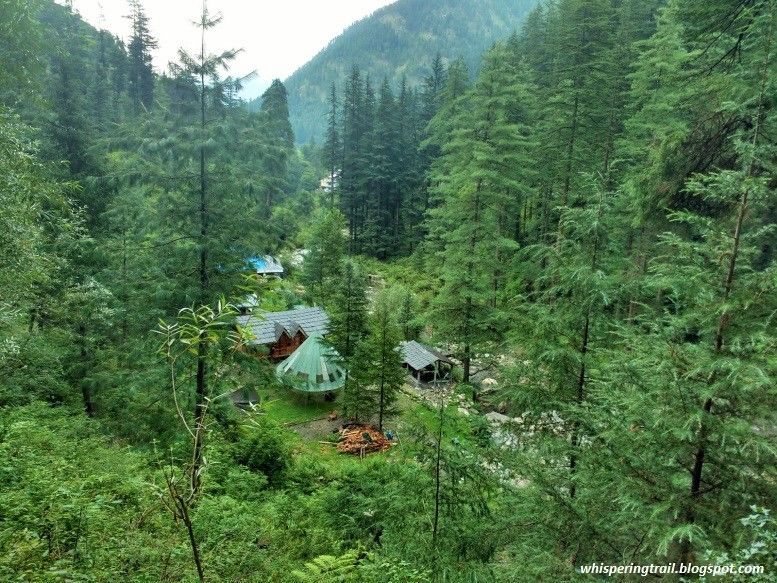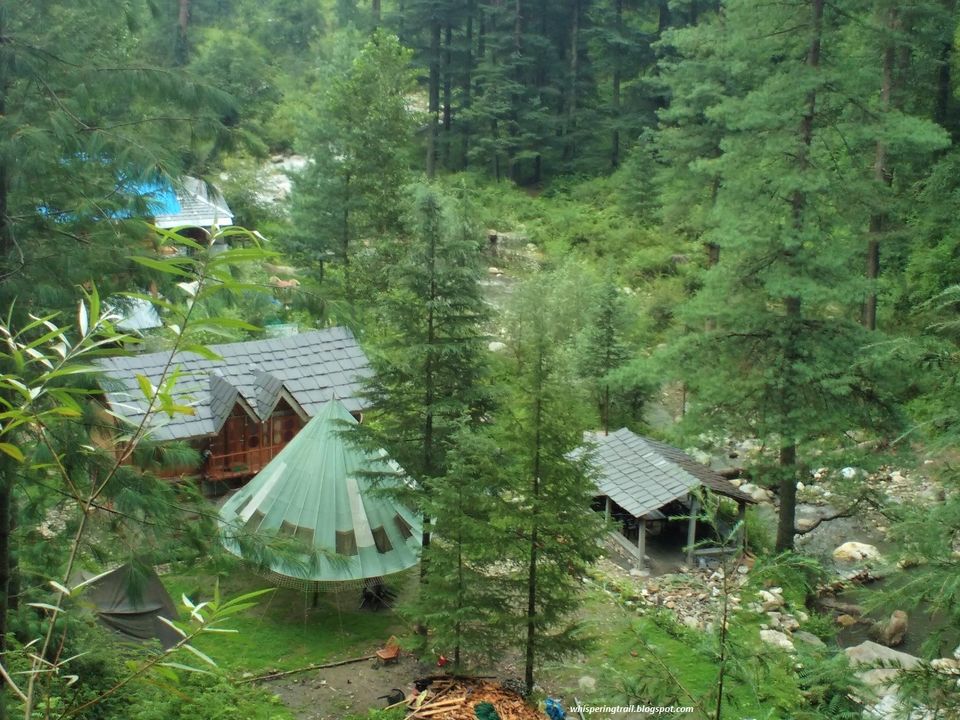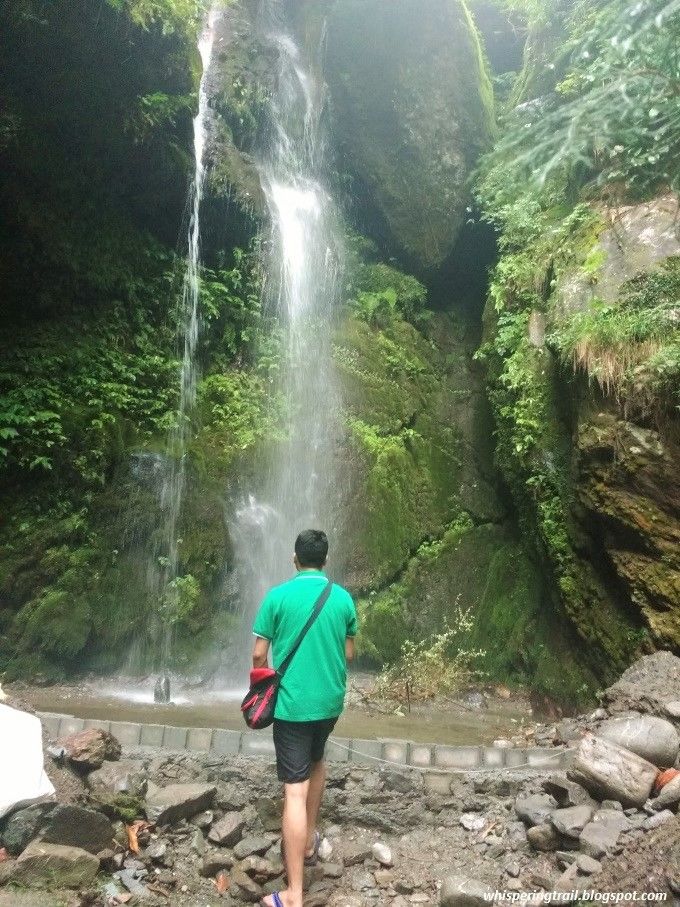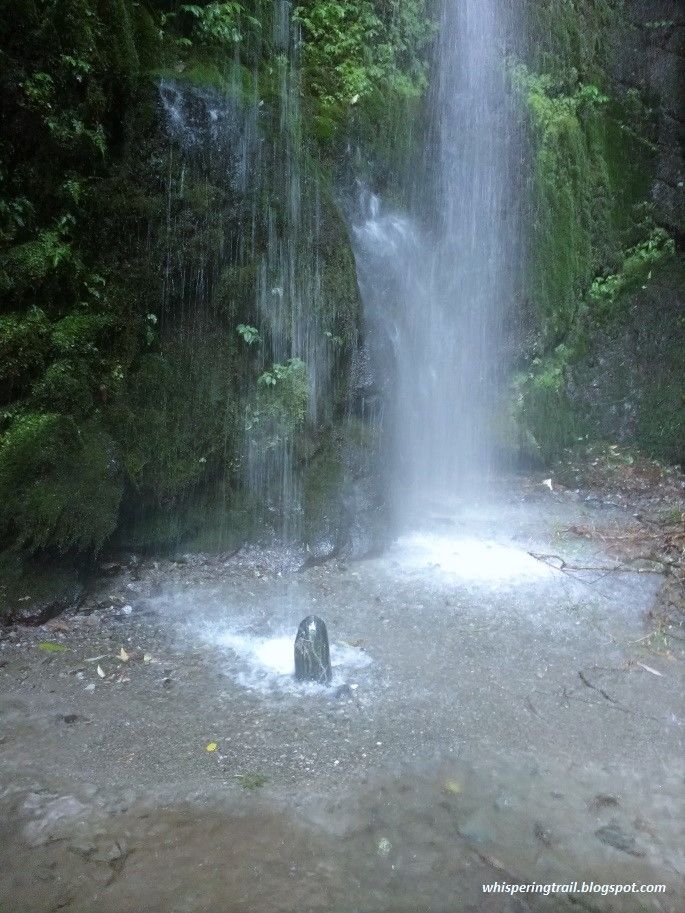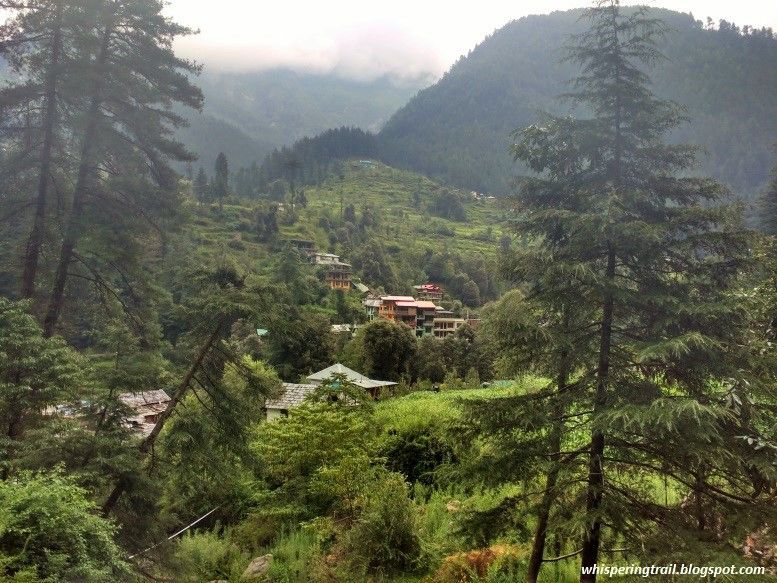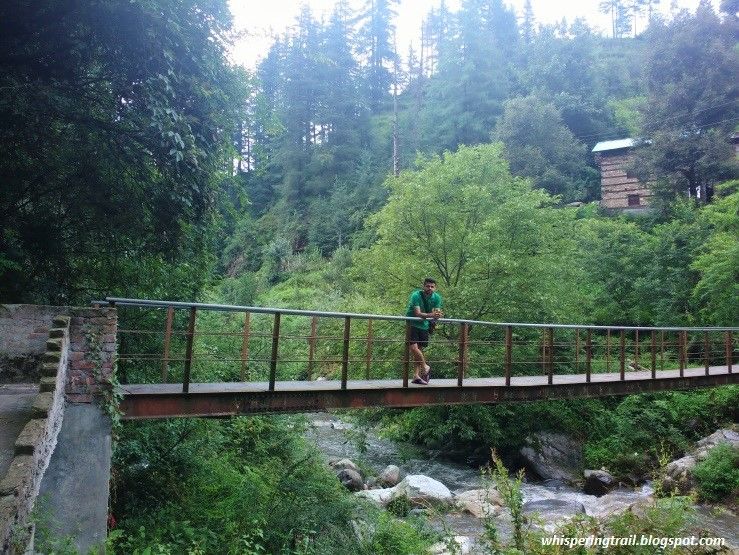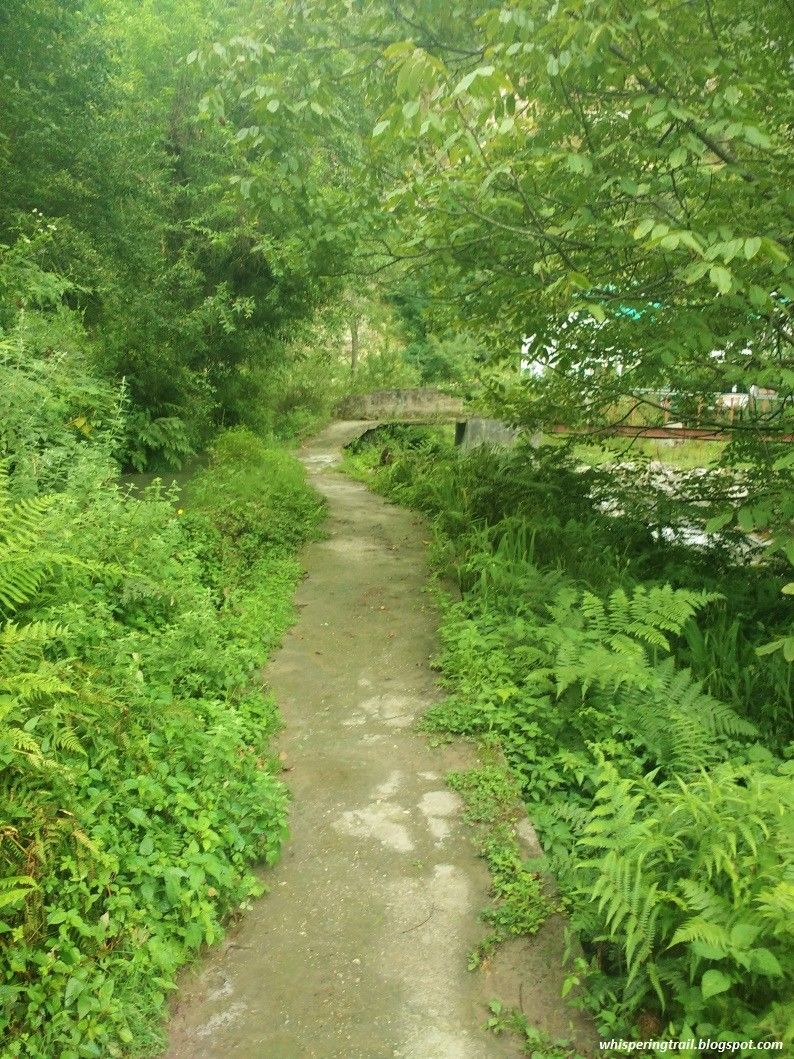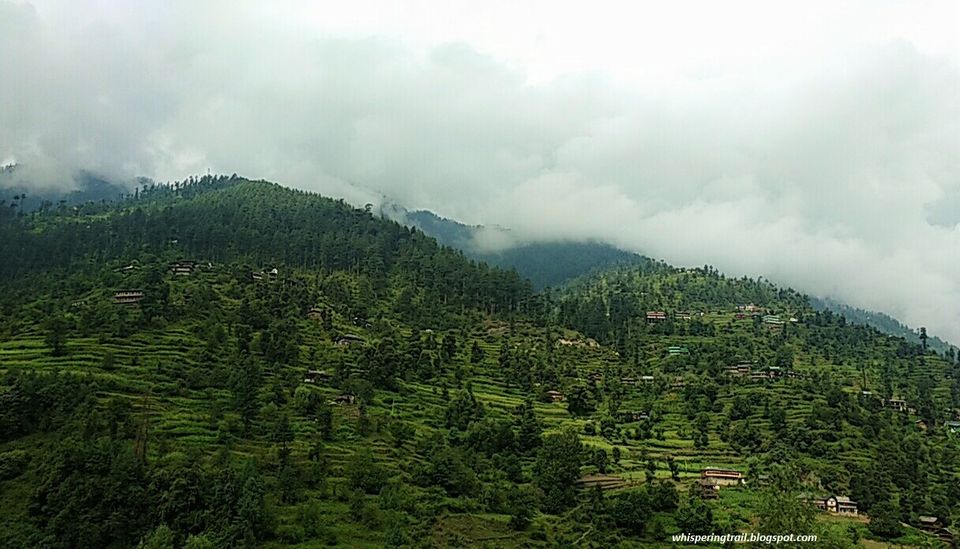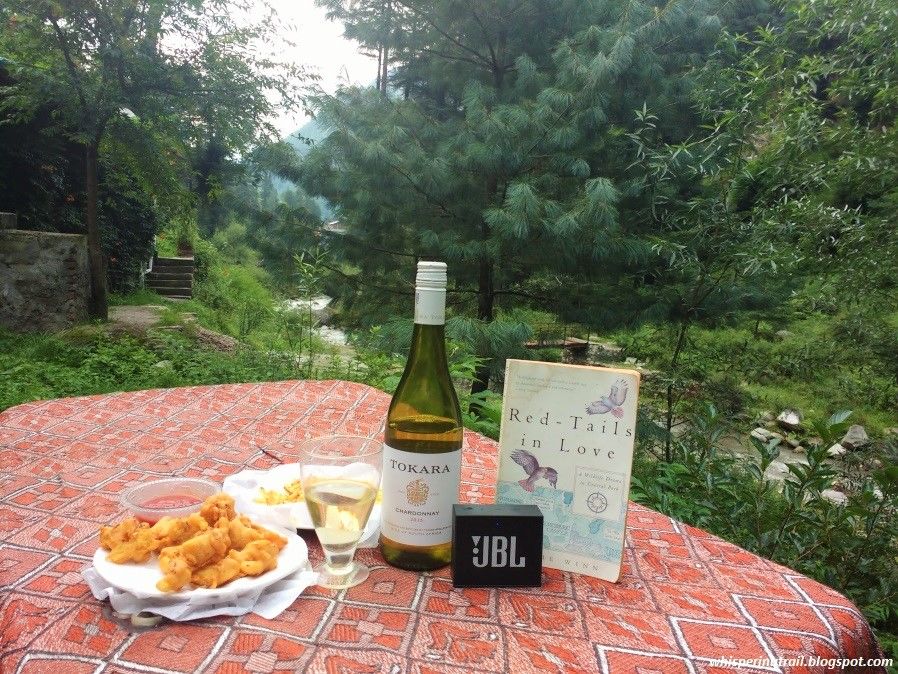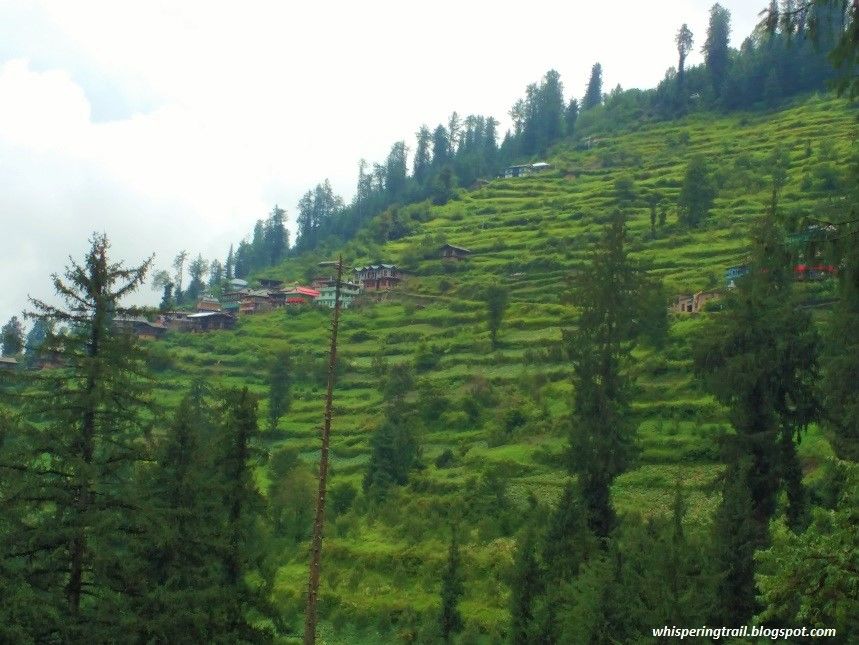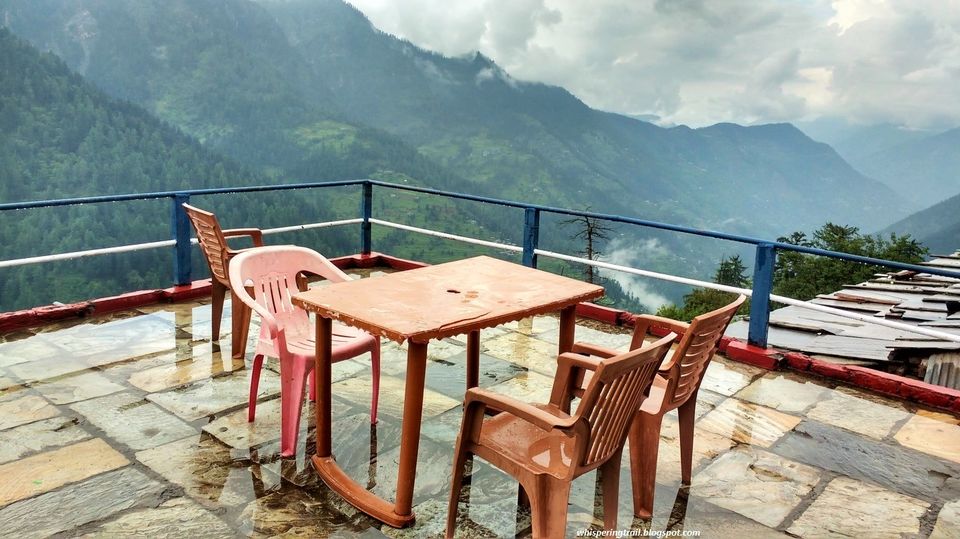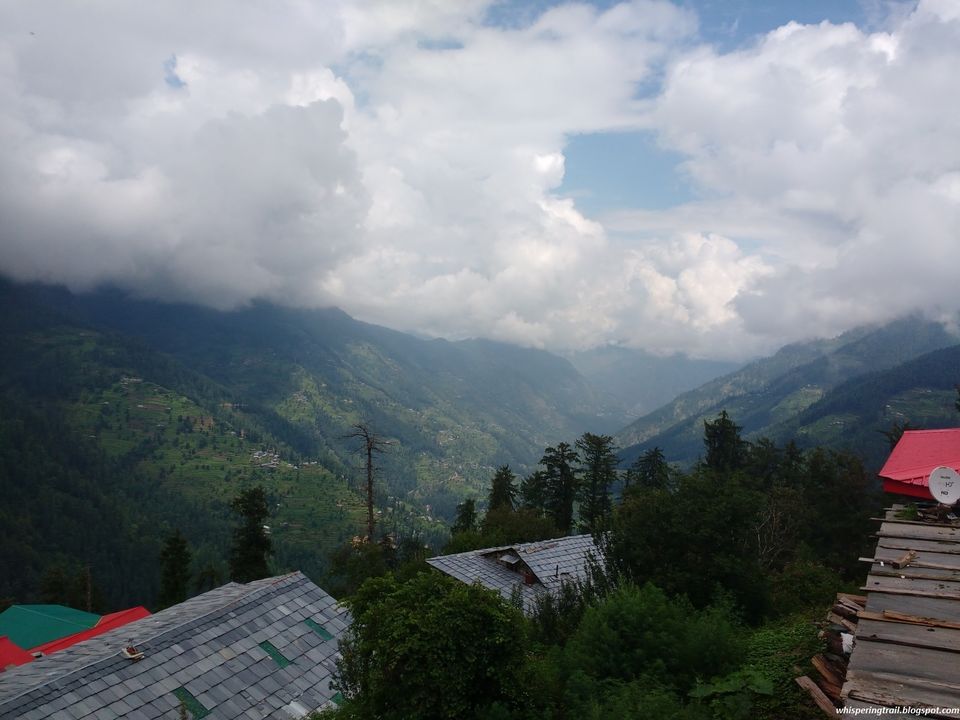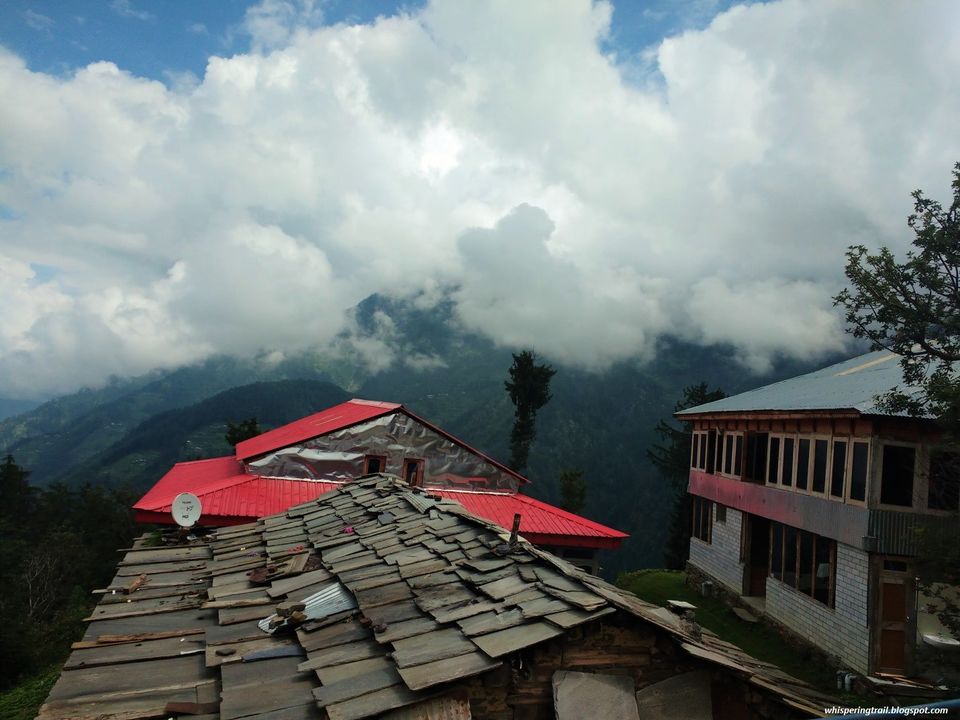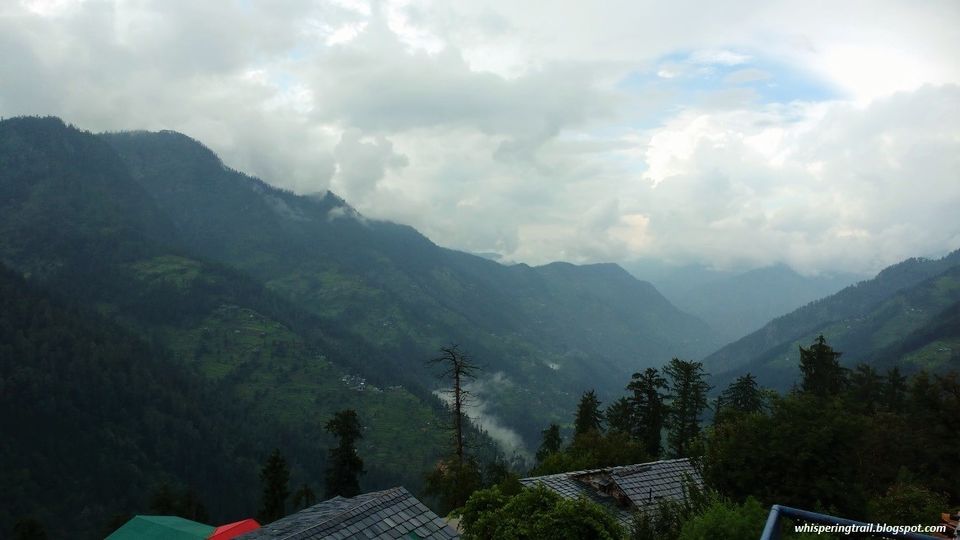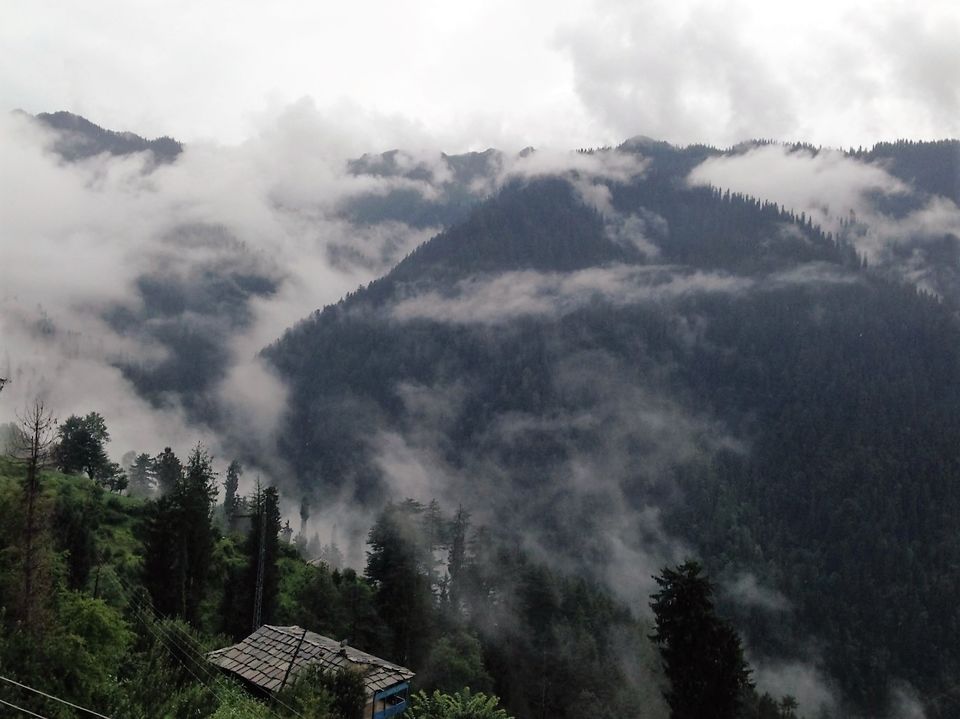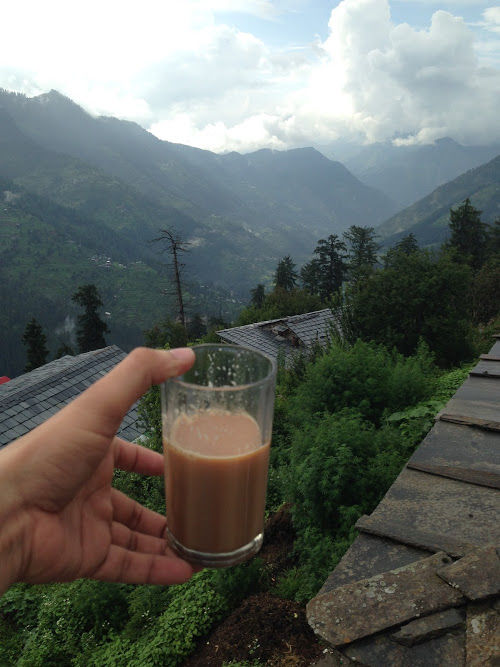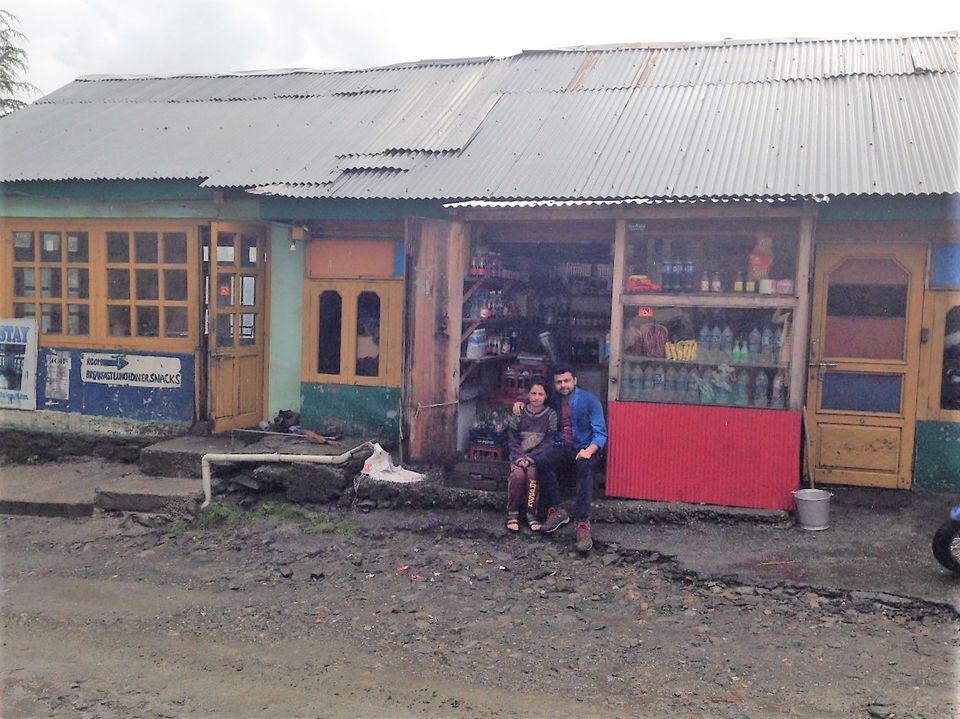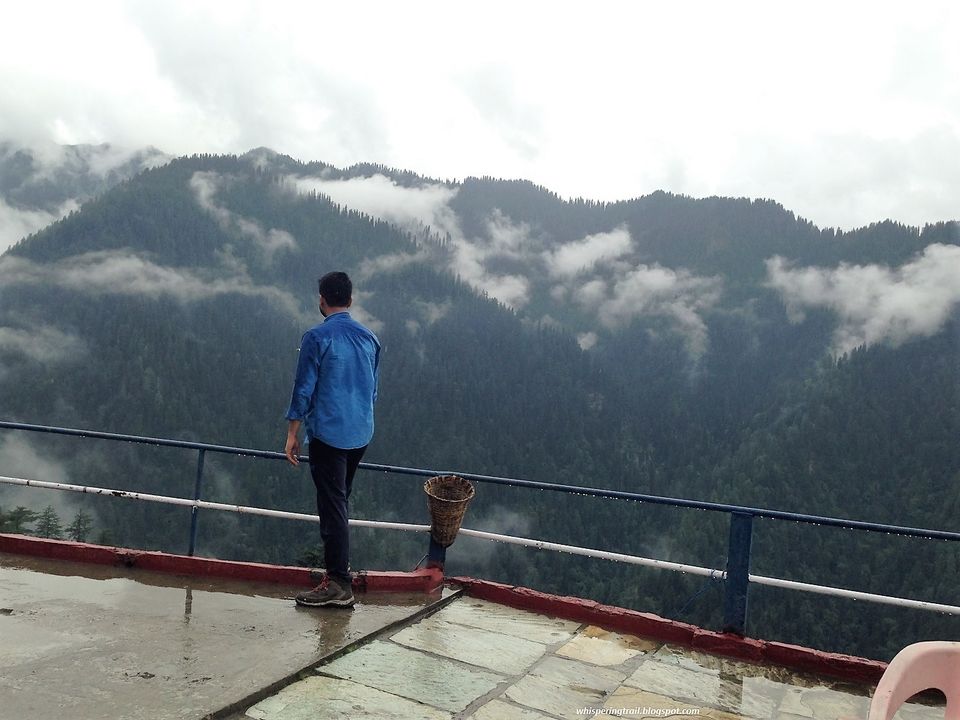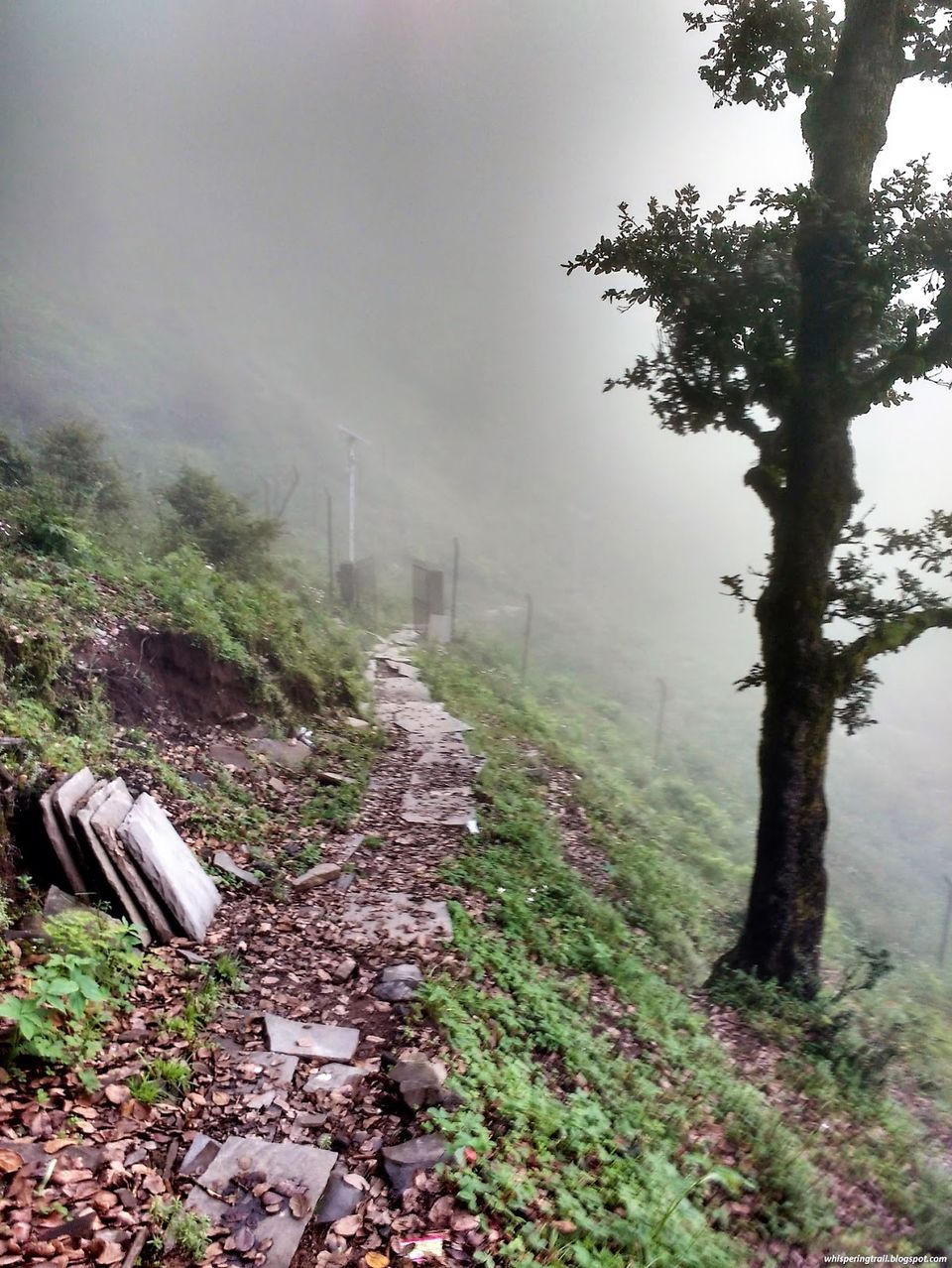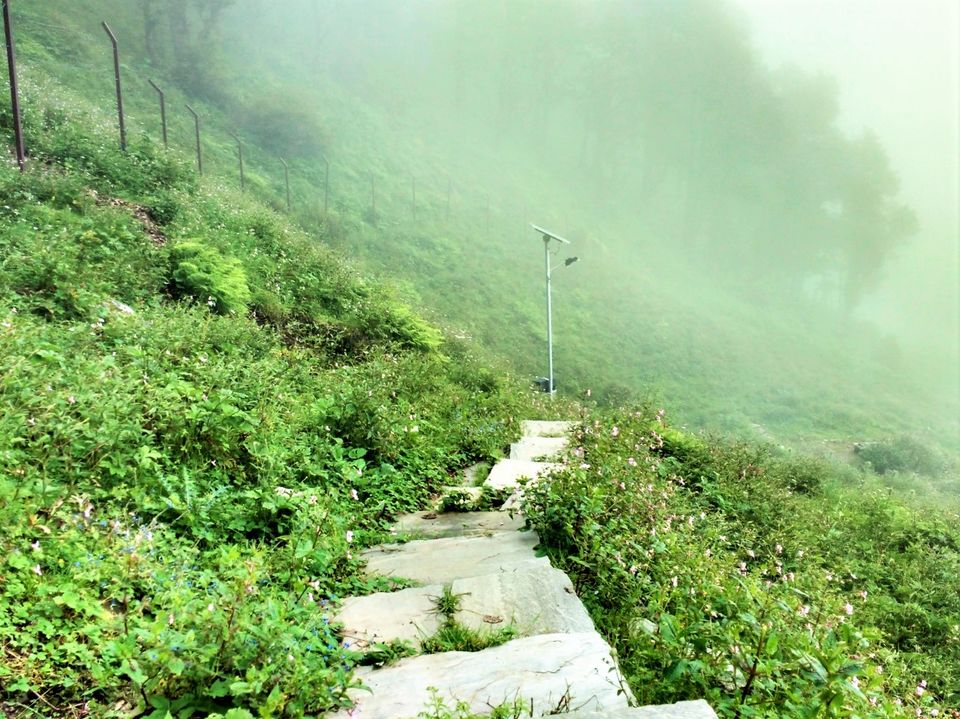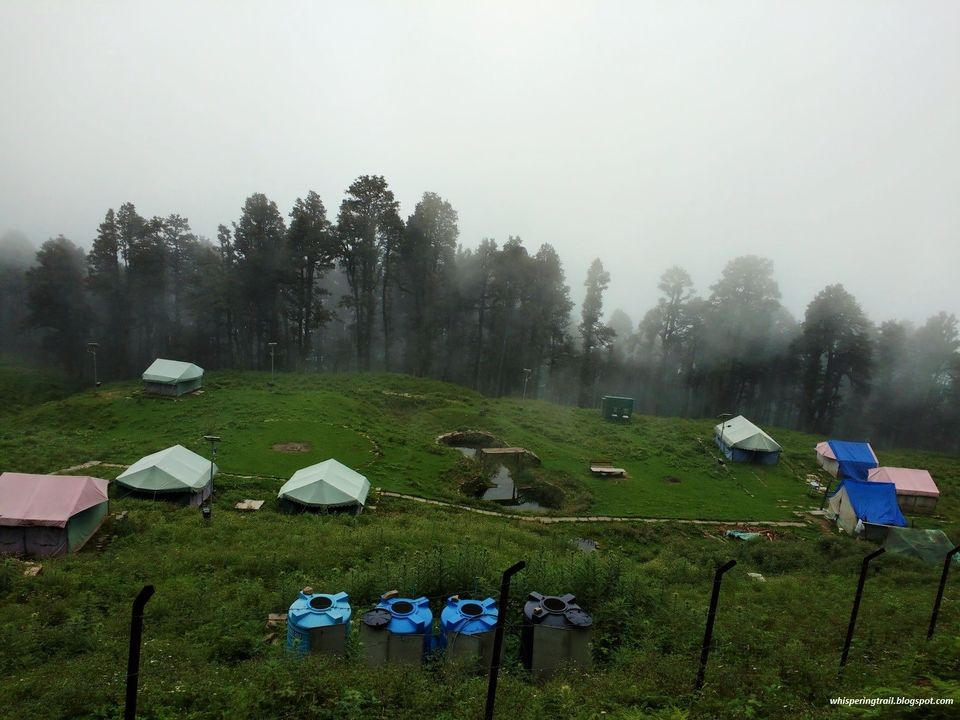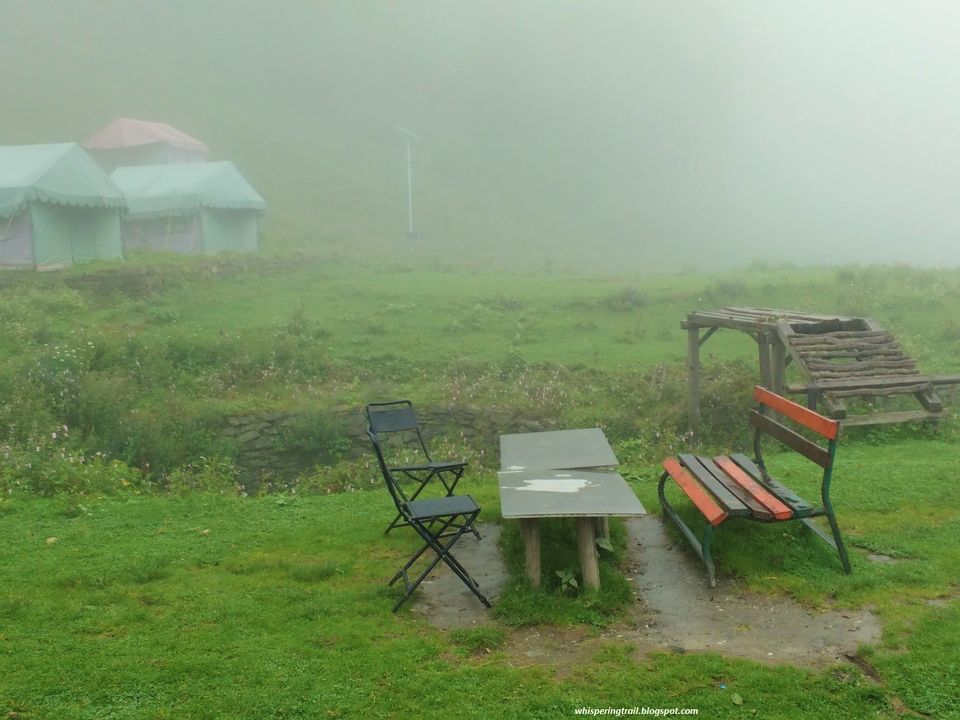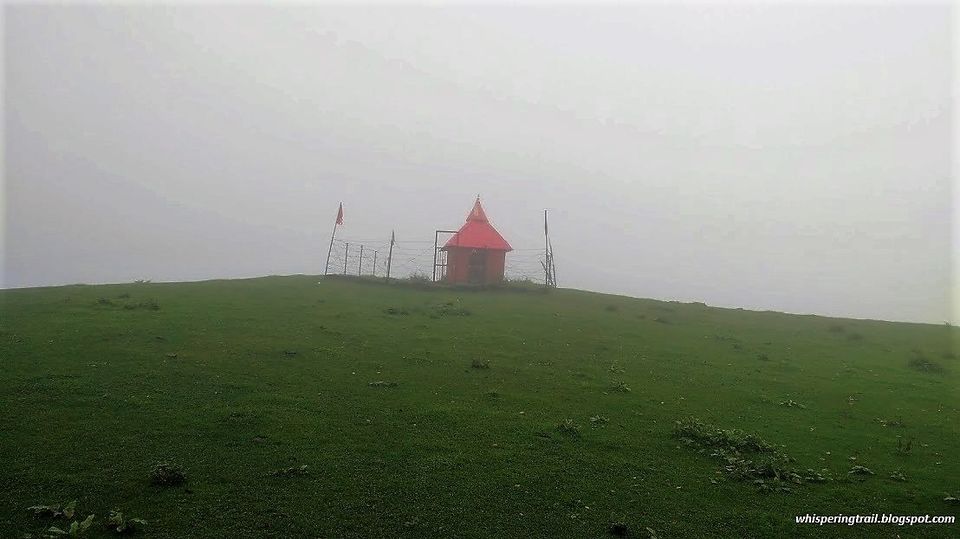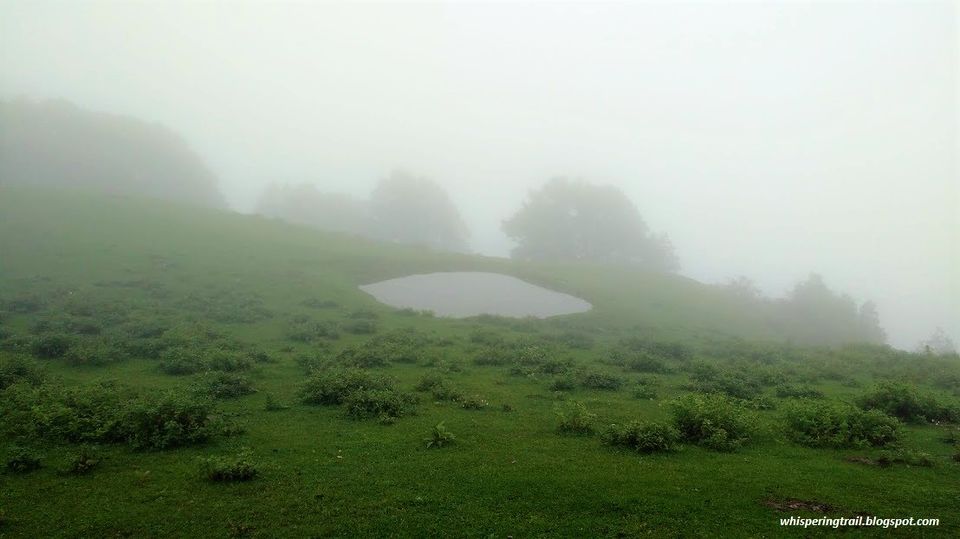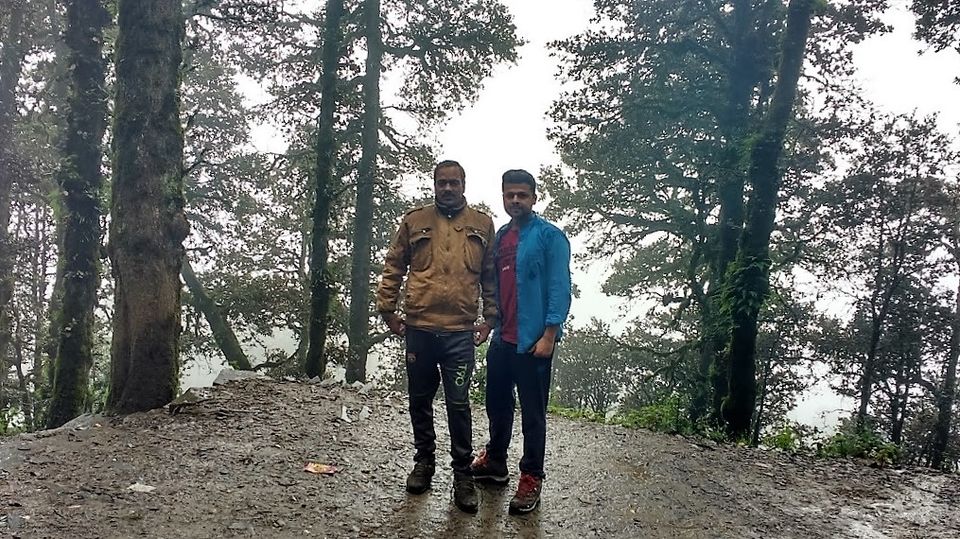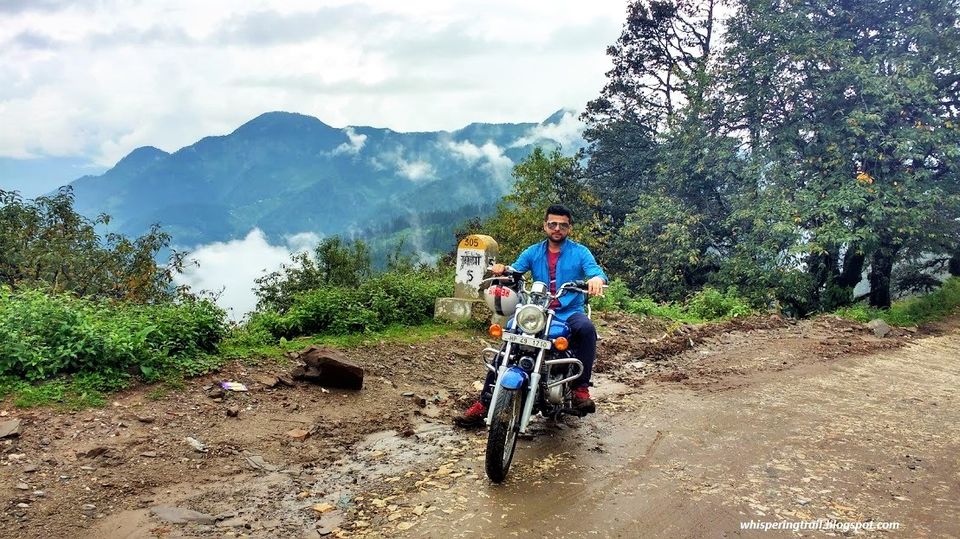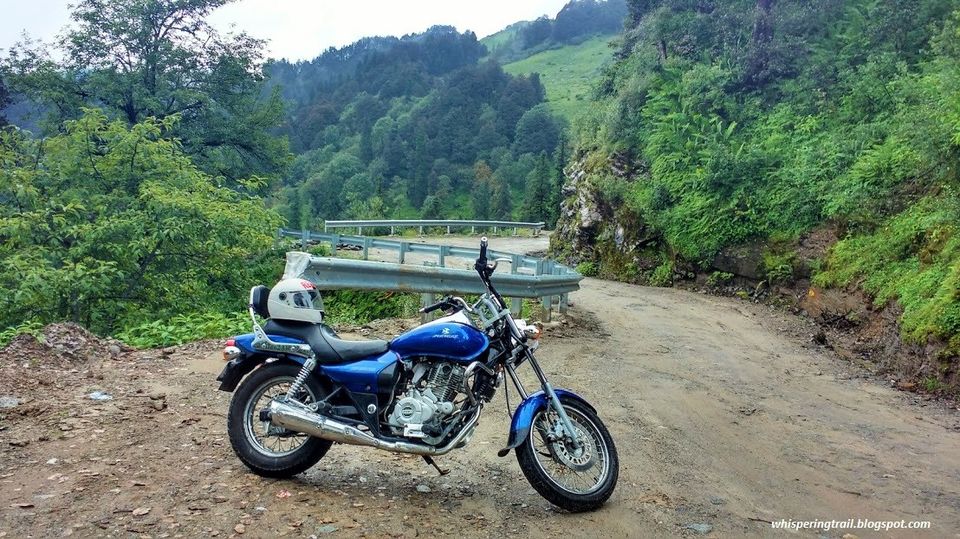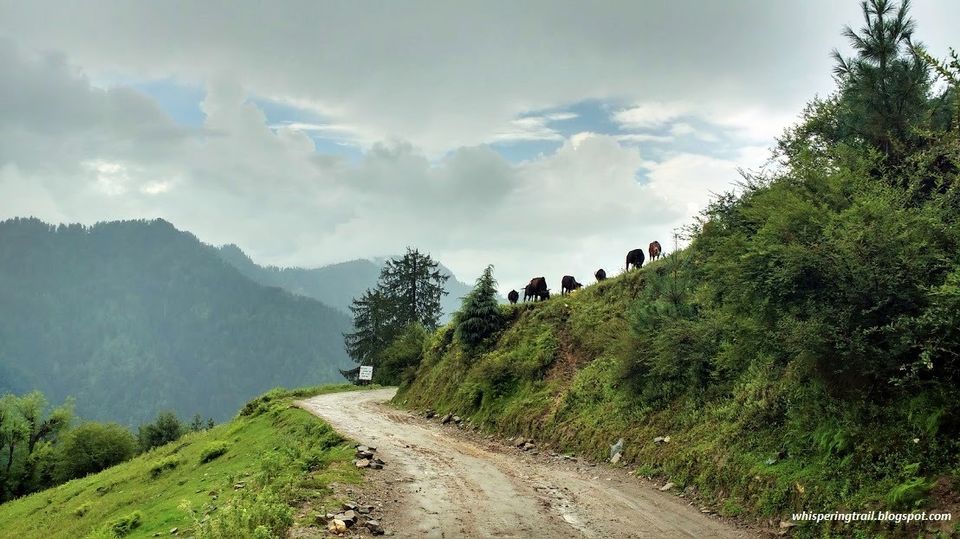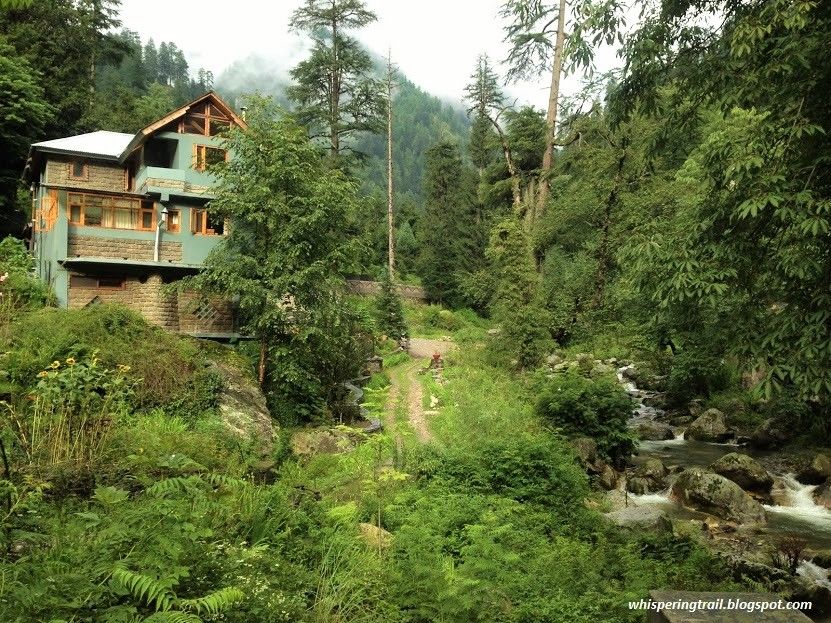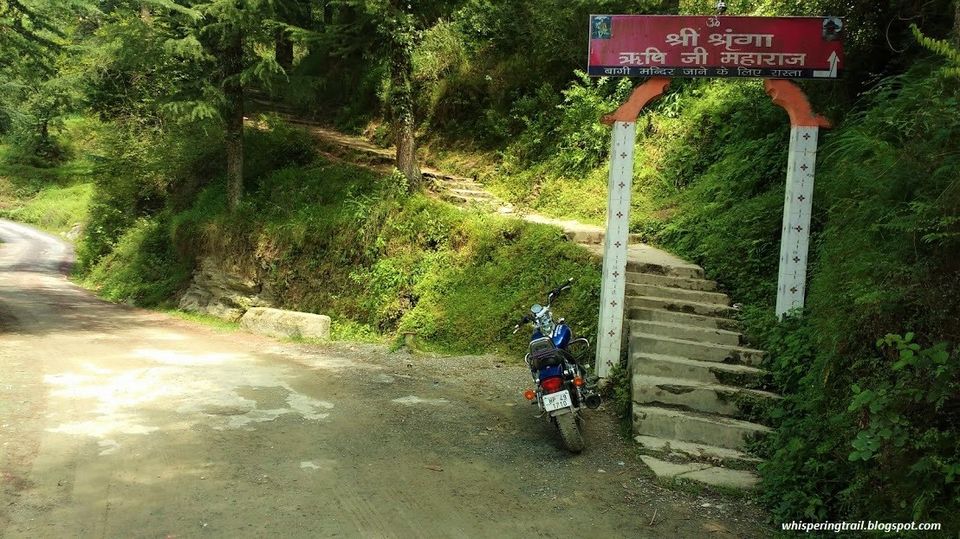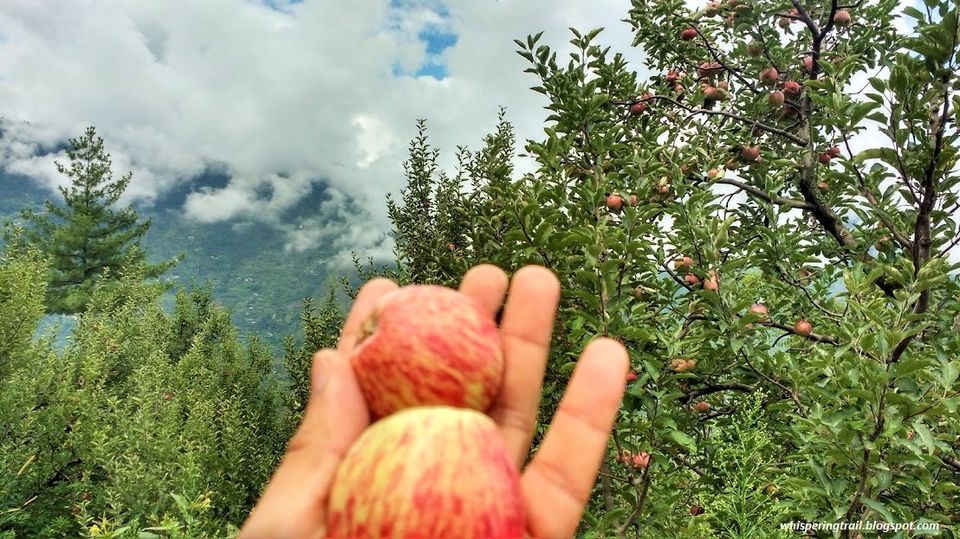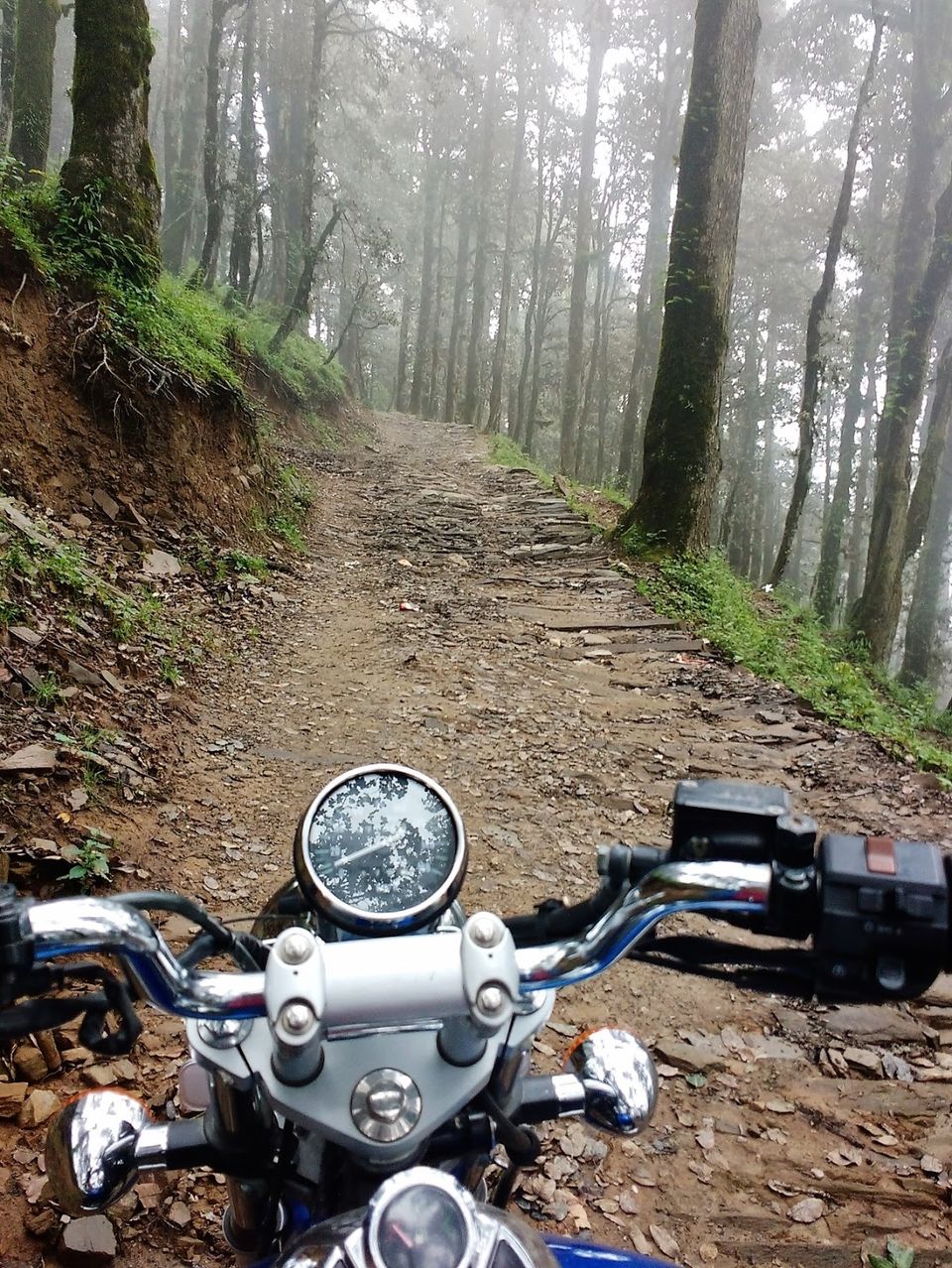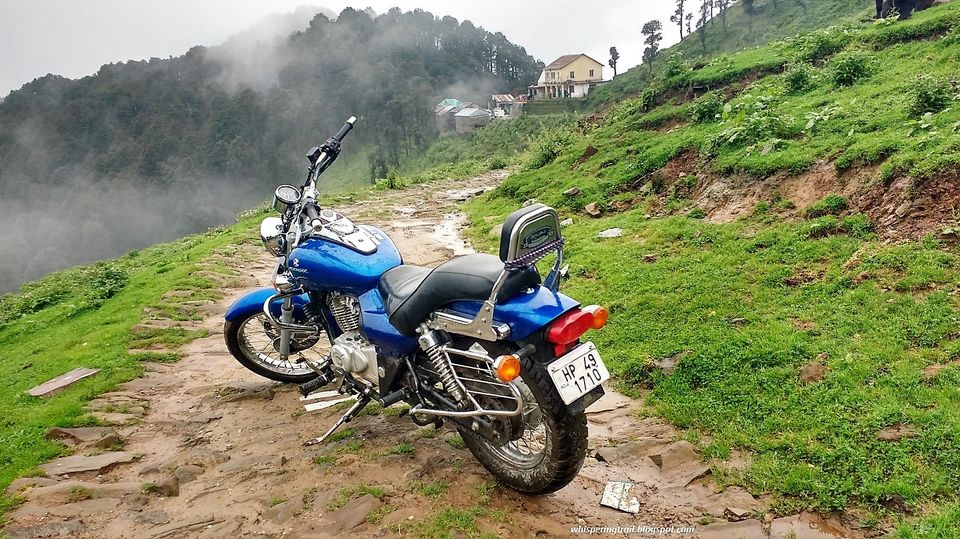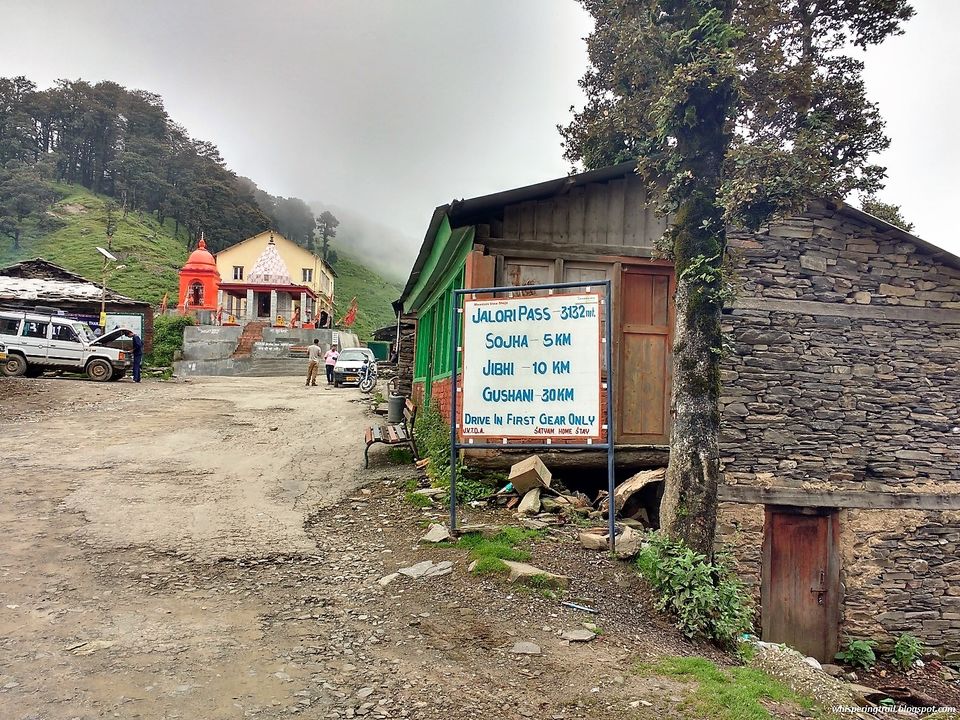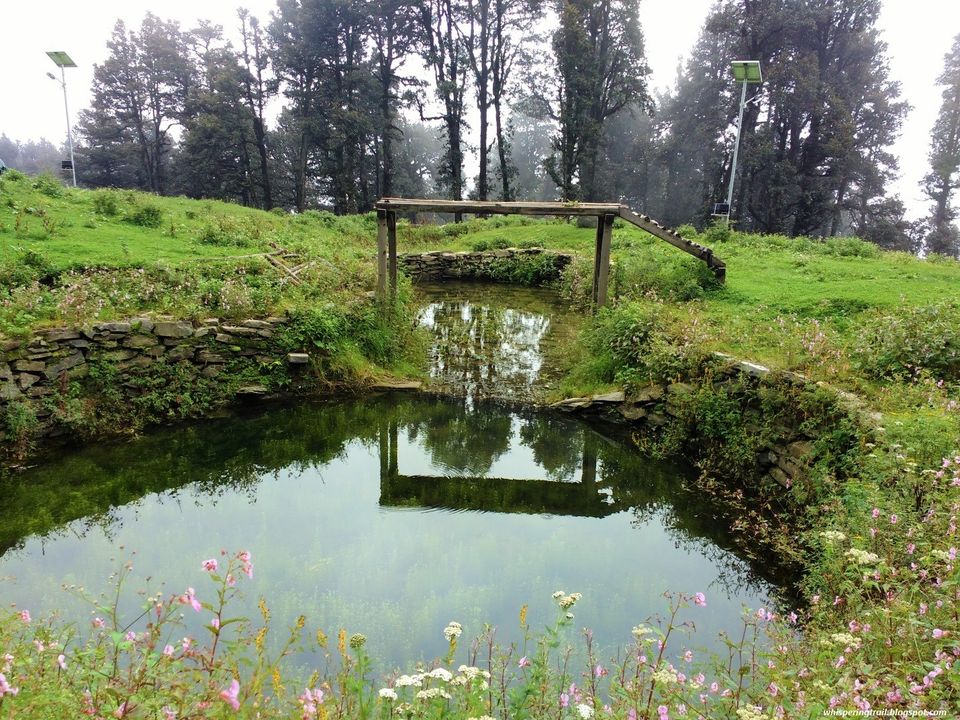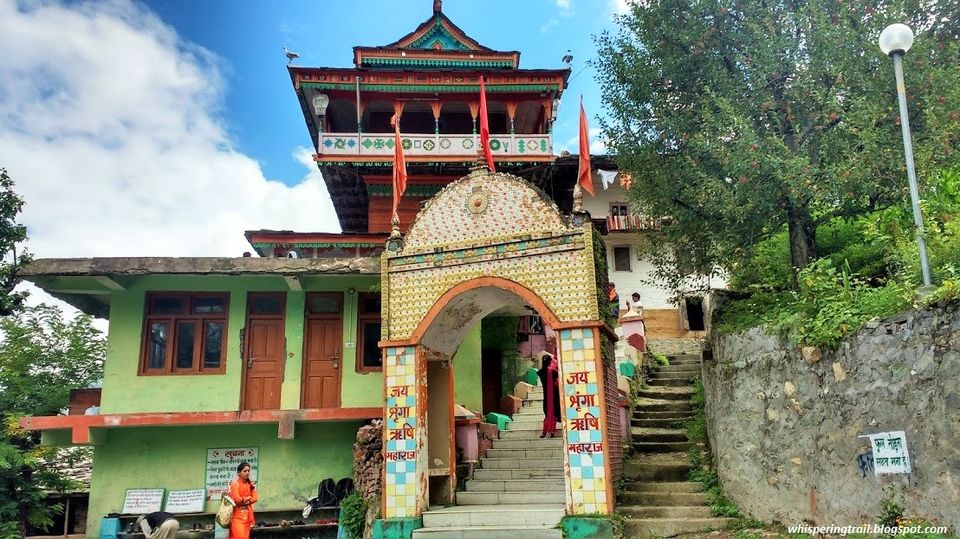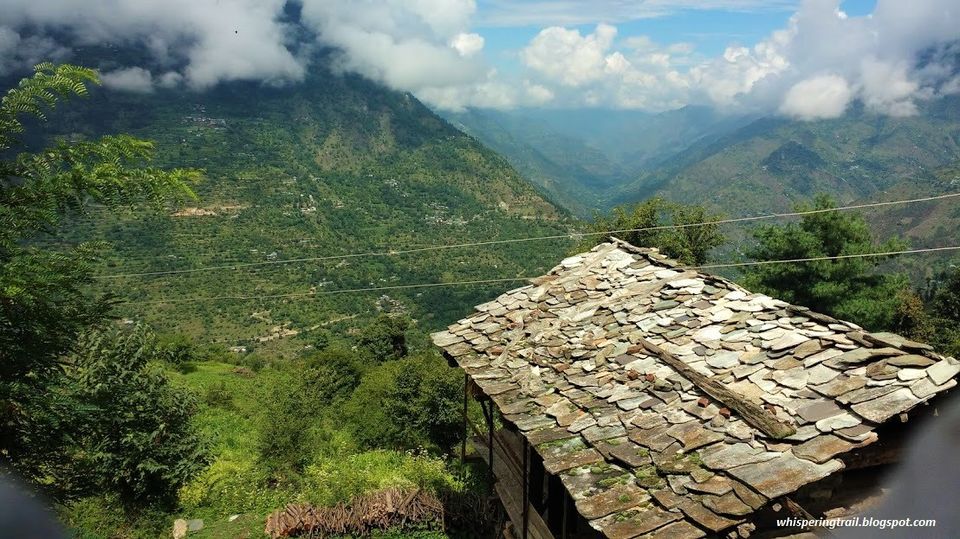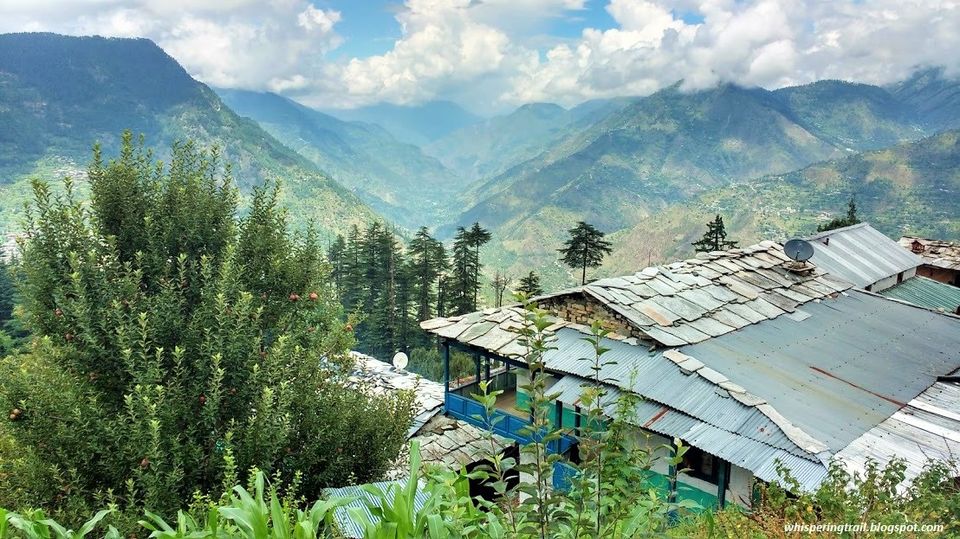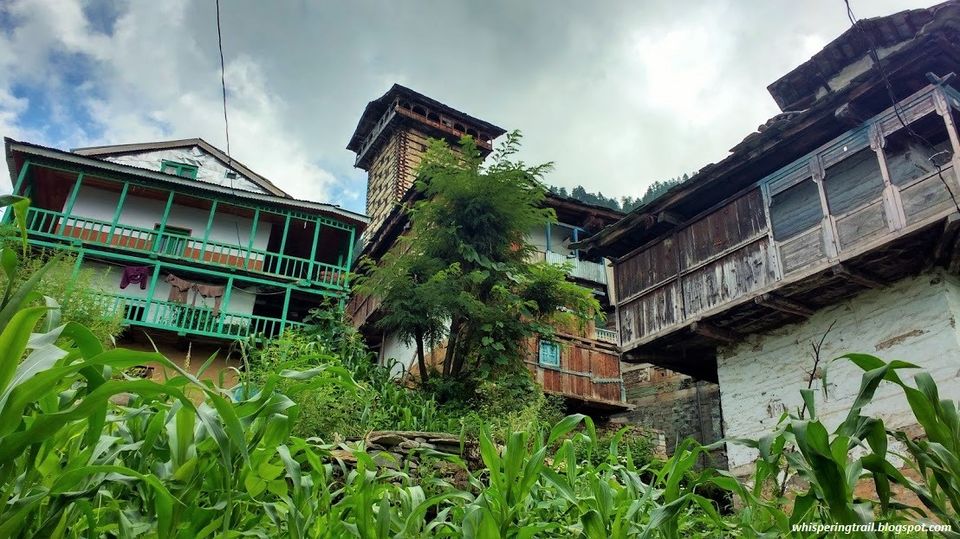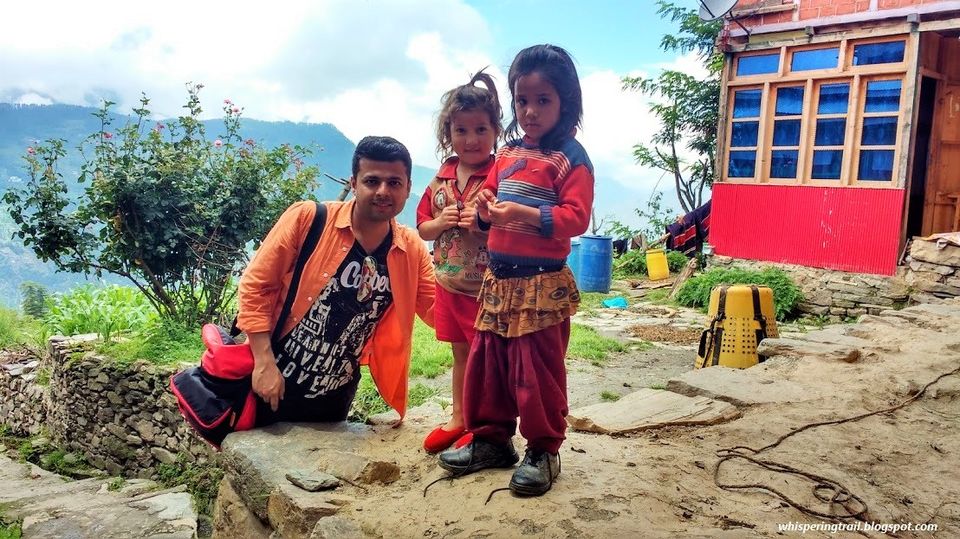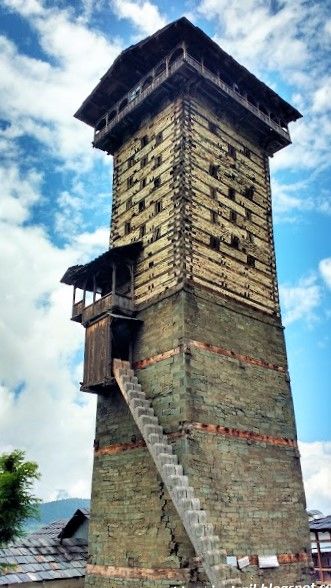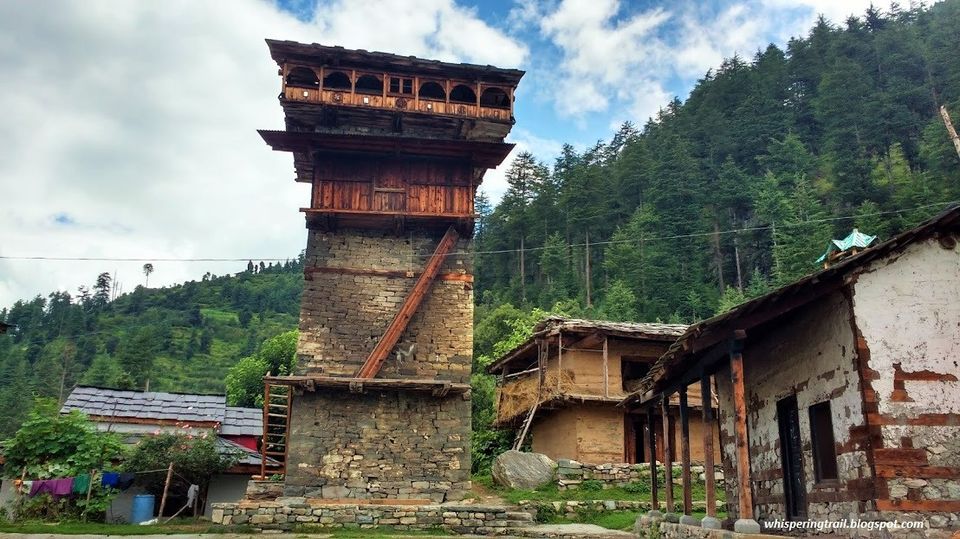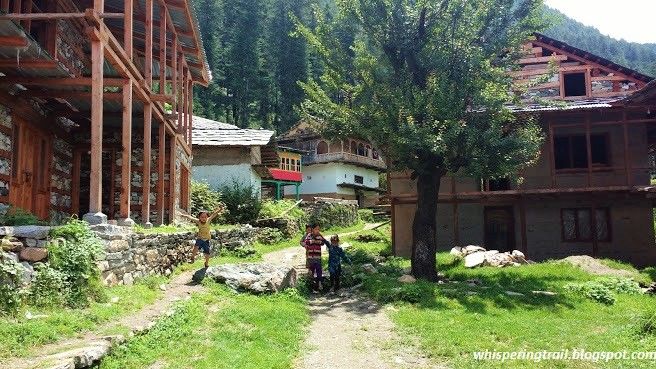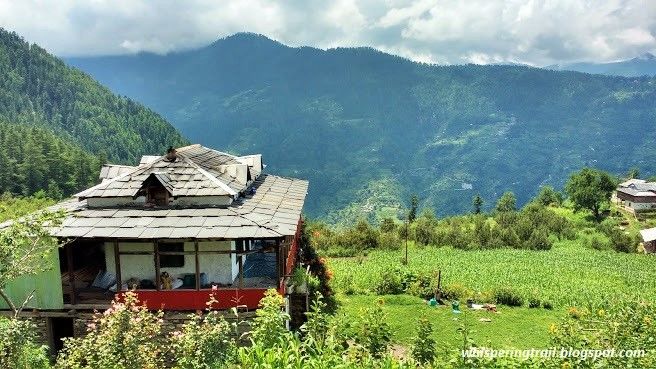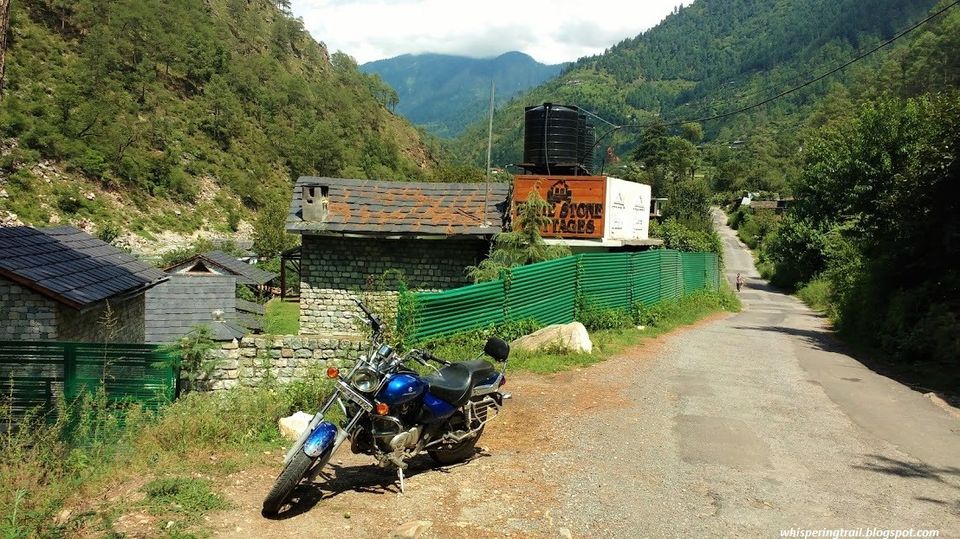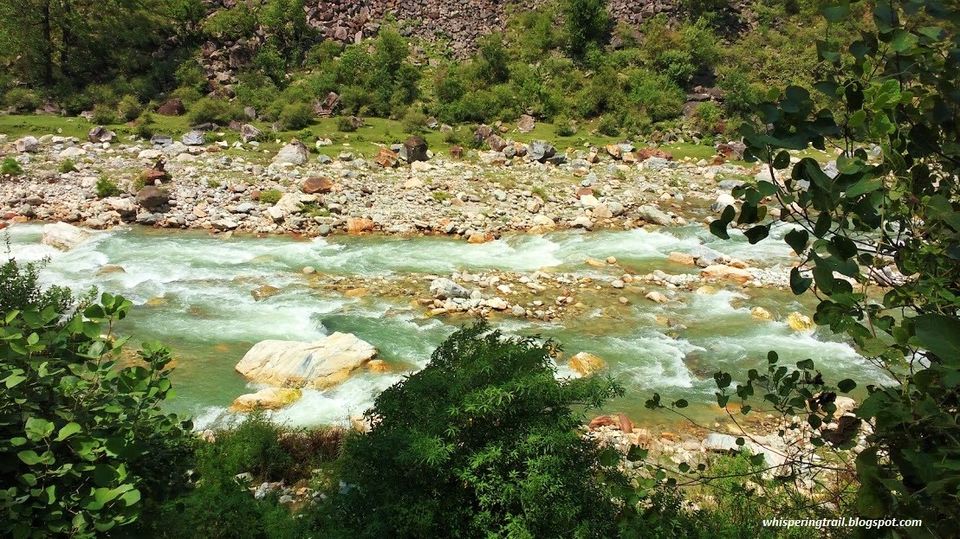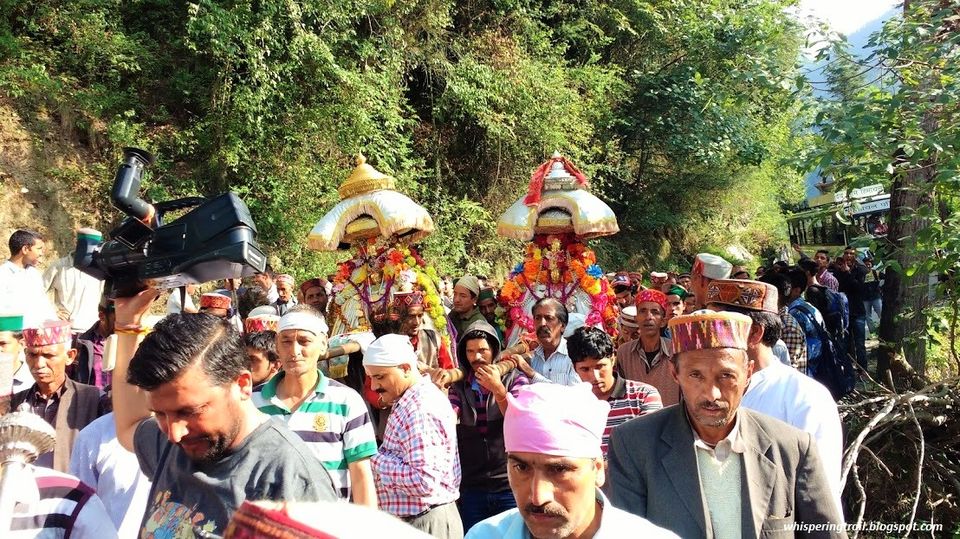 Trip first published on Whispering Trail

Frequent Searches Leading To This Page:-
himachal tour packages from delhi, himachal tour package for couple, himachal tour packages online, himachal tour packages itinerary, himachal tour package from jammu, himachal tour packages from pathankot, himachal tour package from delhi, himachal tour package from chandigarh, himachal tour package from shimla, himachal tour and travel package, all himachal tour & travel package, himachal tour packages by volvo, himachal tour package from bangalore, himachal tour packages from delhi by volvo