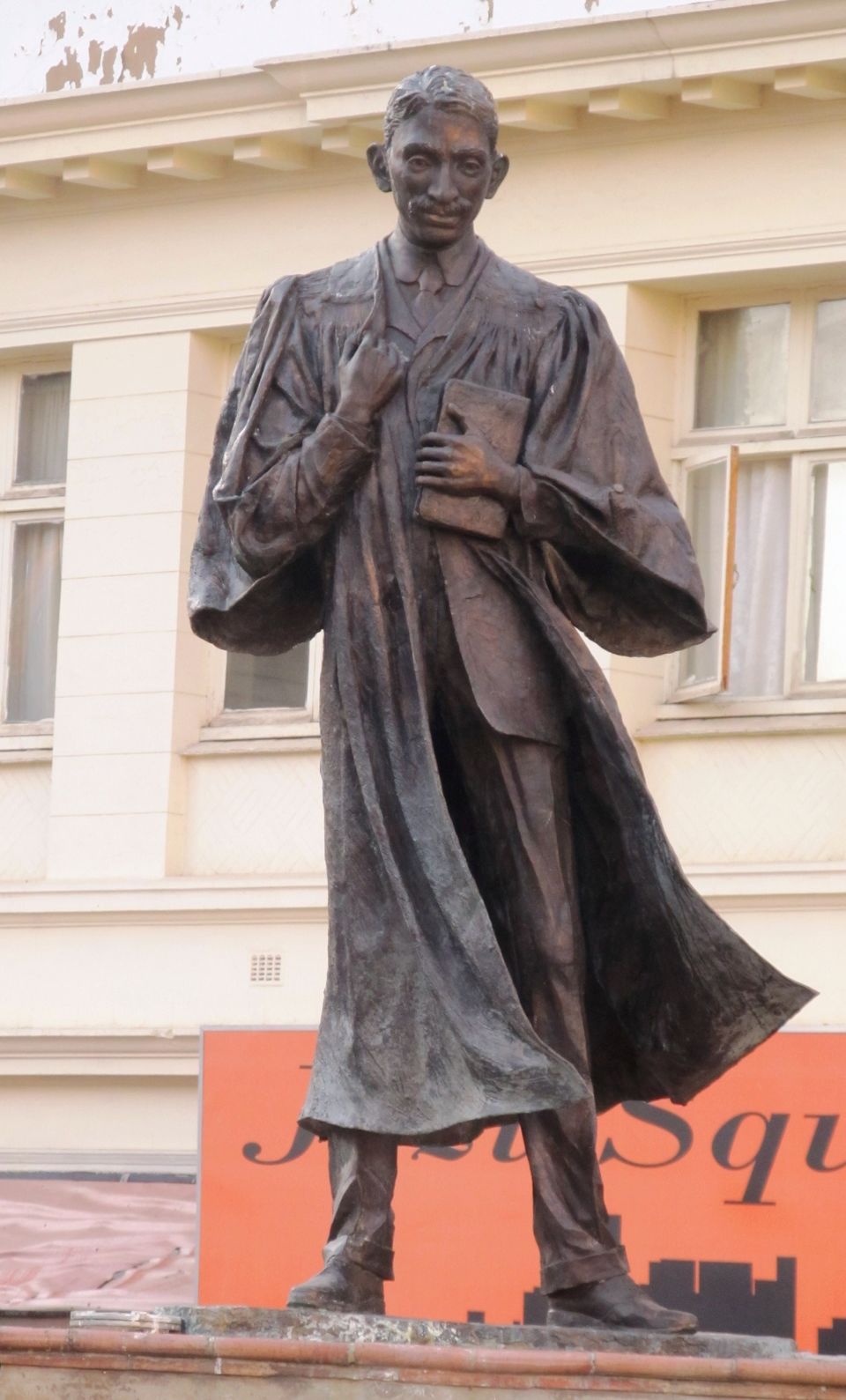 'Hey, that's not Gandhi!' two of the ladies in our group shrieked in unison. Our tour guide was pointing to a tall statue of a suited-booted gentleman with hair on his head and a book in his hand. How could this be our loin-clothed, bald headed Mahatma? But a closer look at the well chiseled face left us in no doubt. It was Mohandas Karamchand Gandhi indeed. So this was what he looked like before his return to India in 1915! Gandhi had spent 21 years in South Africa practicing as a lawyer. His eviction from the first class compartment of a train at Pietermaritzburg in the KwaZulu-Natal province in 1893 is legendary. Today the Gandhi Square in the heart of Johannesburg gently but firmly introduces the youth of the city to the concept of non-violence.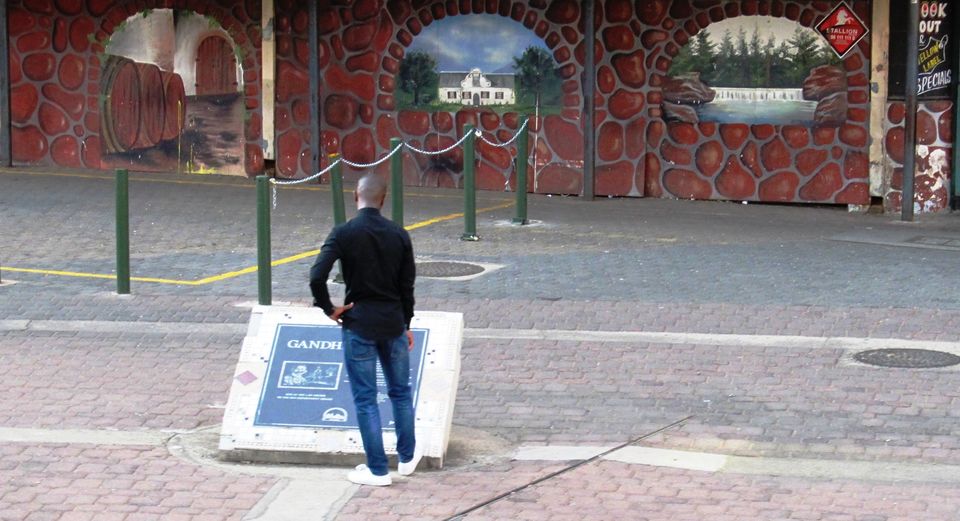 Winnie Mandela had visited Trivandrum, the capital of Kerala, in 1999 and on that occasion she had made an interesting observation, 'You are lucky because Gandhi returned to India and you got your freedom first. We had to wait nearly half a century longer. And we had to use violence, whereas you offered a non-violent resistance. Now violence is built into our social fabric and it will take us generations to weed it out.'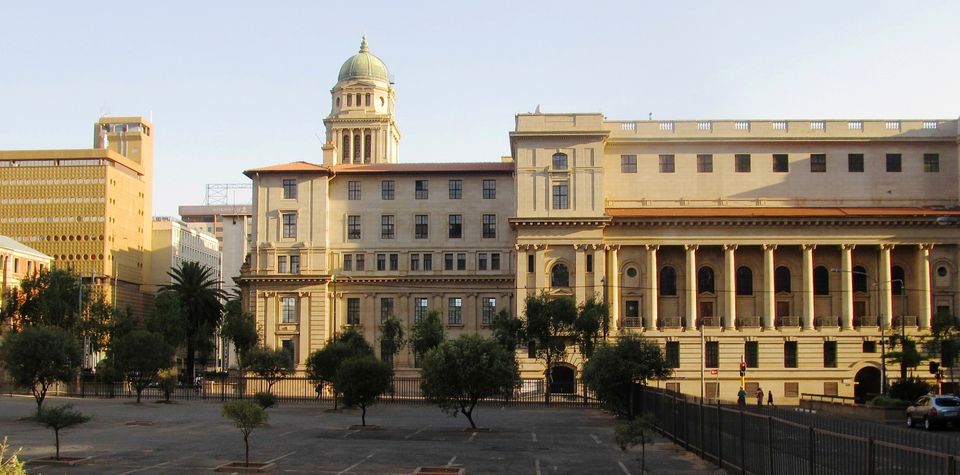 Our guide repeatedly warned us to be ever vigilant and not to go out after dark. When we asked him what could happen, he remarked nonchalantly, 'Nothing serious - only mugging.' Ignoring his advice, a few of us went to the Lion Park after dark for a night safari. Our hotel arranged a vehicle for us. The driver, Daniel, an immigrant from Zimbabwe, reached us there in thirty minutes. Inside the park, a young lion tamer, Melissa, was our escort. We were barricaded in a van, resembling a huge cage with close-knit iron bars – and warned not to stick our fingers out of the bars.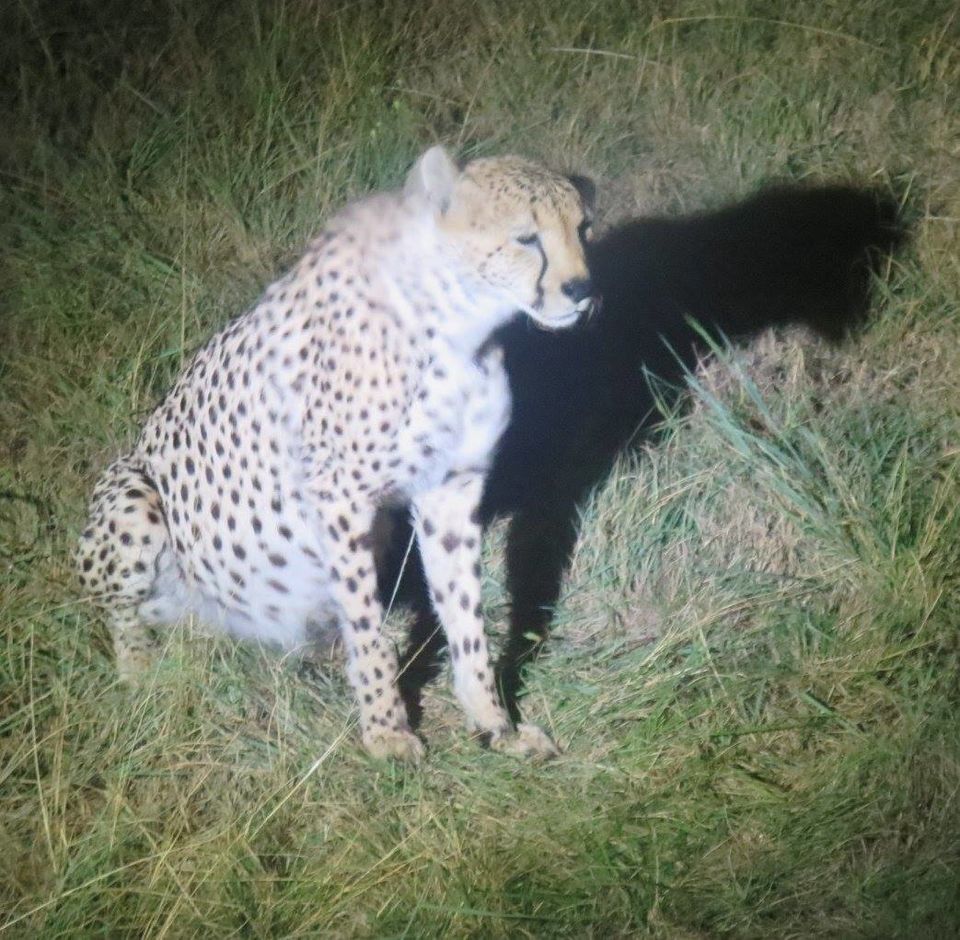 The first animals we spotted were a pair of cheetah siblings. They stood up when Melissa focused her flashlight on them. The male rolled on his back as if expecting someone to tickle his tummy. The female looked annoyed. We missed the cheetah walk as that happened only in the day time. However, we were lucky enough to play with the lion cubs. The moment I stepped into the enclosure one of the mischievous ones took an instant liking to my brightly colored outfit and gave me a sharp nip in an unmentionable place. He went on to scratch my calves and knees, before Melissa gently pried him away from me.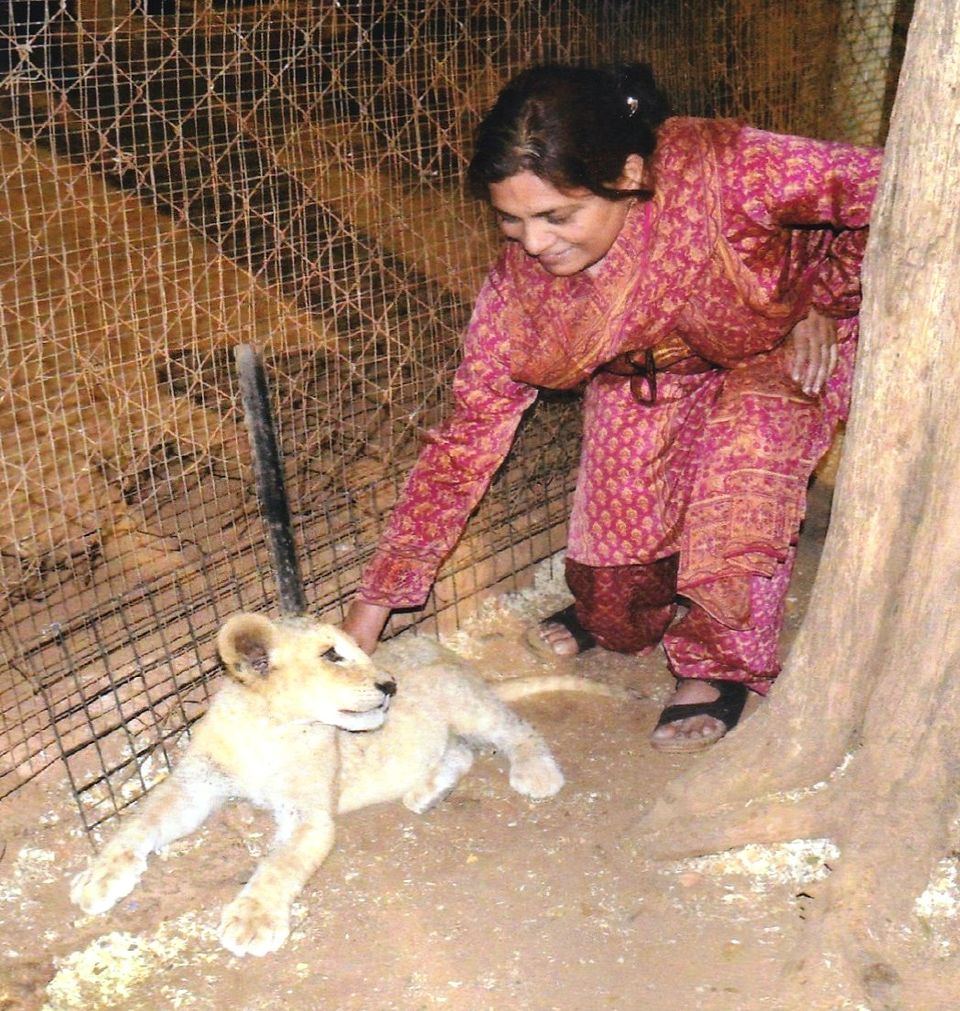 A white lion cub was out of bounds though. Maybe he was too precious to be touched. I peered at him though the wire mesh, and he looked me in the eye, full of curiosity. White lions are not albinos but the outcome of a recessive gene.
We saw a pack of painted dogs (endangered African wild dogs) that are native to this region. Also in evidence were Burchell's zebras, grysbok, springbok and kudu. And then there were the lions- the pride of the park. We watched the king of the jungle munching his meaty snack that was chained to a tree stump. Wondered how the park keeper tethered it there without getting mauled himself. A lioness approached with a humble request - which Melissa interpreted as 'please give me a bite'. But the 'king' ignored her. Two juvenile males approached but were chased away too. Another lioness and her cub kept a safe distance. The park reportedly has 80 lions but we only spotted a few. There were many delightful souvenirs on offer - figurines, wild exotic T-shirts, key chains, frig magnets, artifacts.
Jo-burg, South Africa's largest city, lies roughly three degrees south of the Tropic of Capricorn. It is a city that gold built. Yellow coloured mine dumps are still scattered around. Gold was discovered in 1884 at Witwatersrand and the gold rush began in 1886 with miners of all colours and nationalities converging on this spot in a mad scramble for the yellow metal.


The country has diamonds, platinum, iron and a host of other metals. Not surprisingly the mining industry accounts for a huge chunk of the GDP. Today the Nelson Mandela bridge, the Soweto township and the Apartheid Museum are tourist attractions, and the 732 feet Carlton Centre is perhaps the tallest building in the southern hemisphere. Life in Jo-burg remains rough, tough and uncertain though.