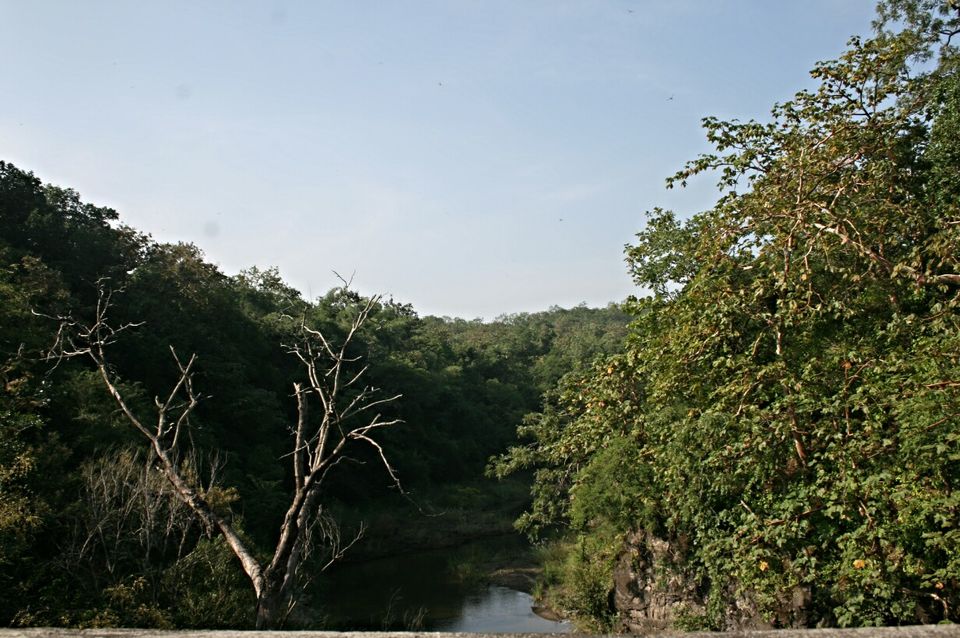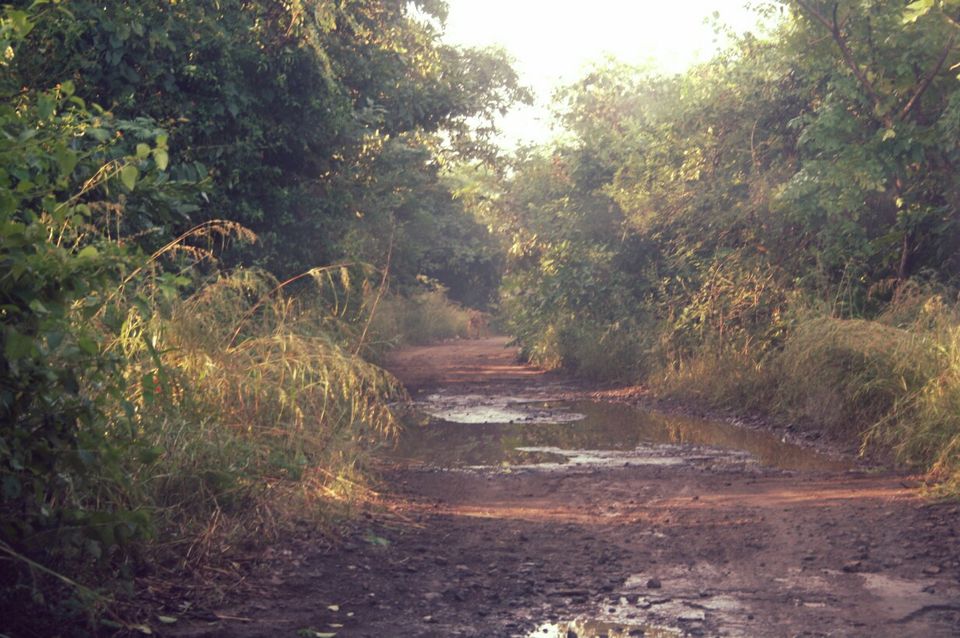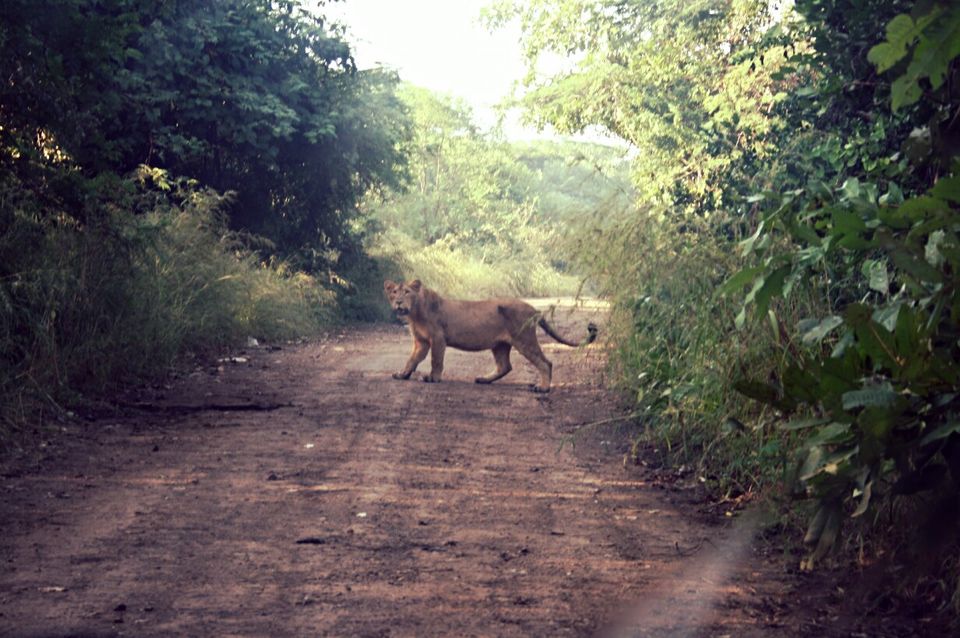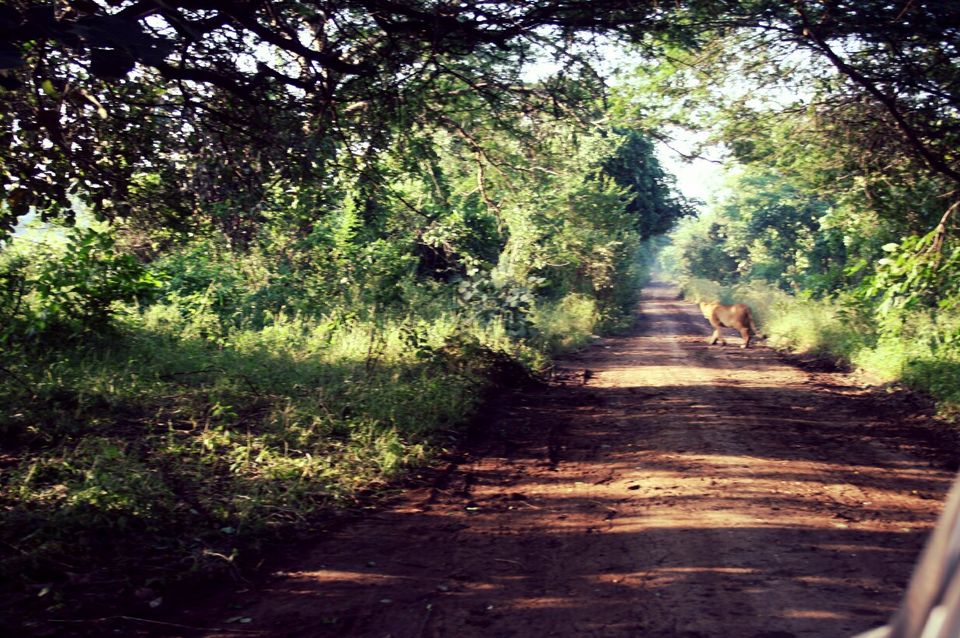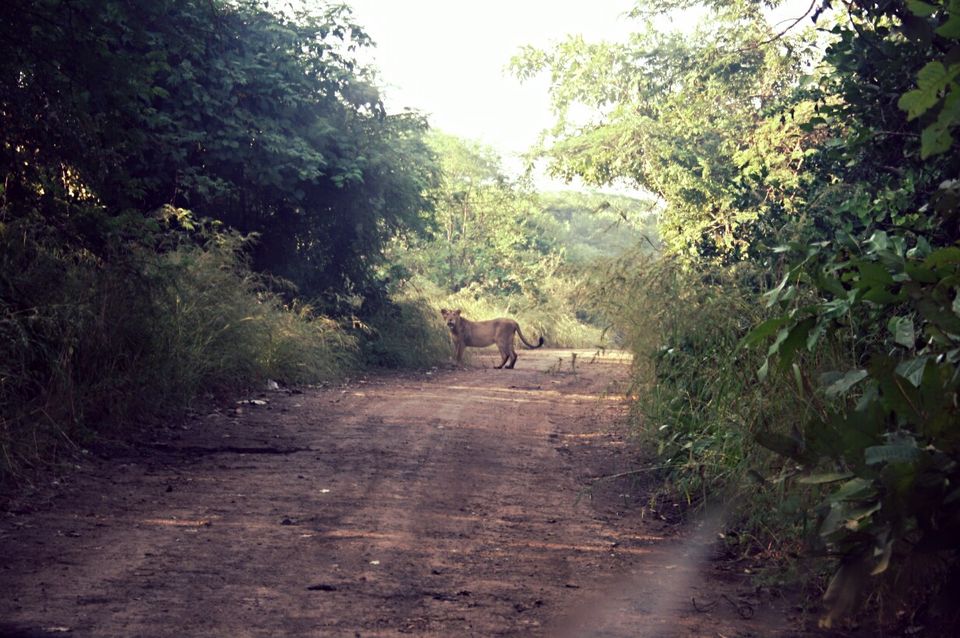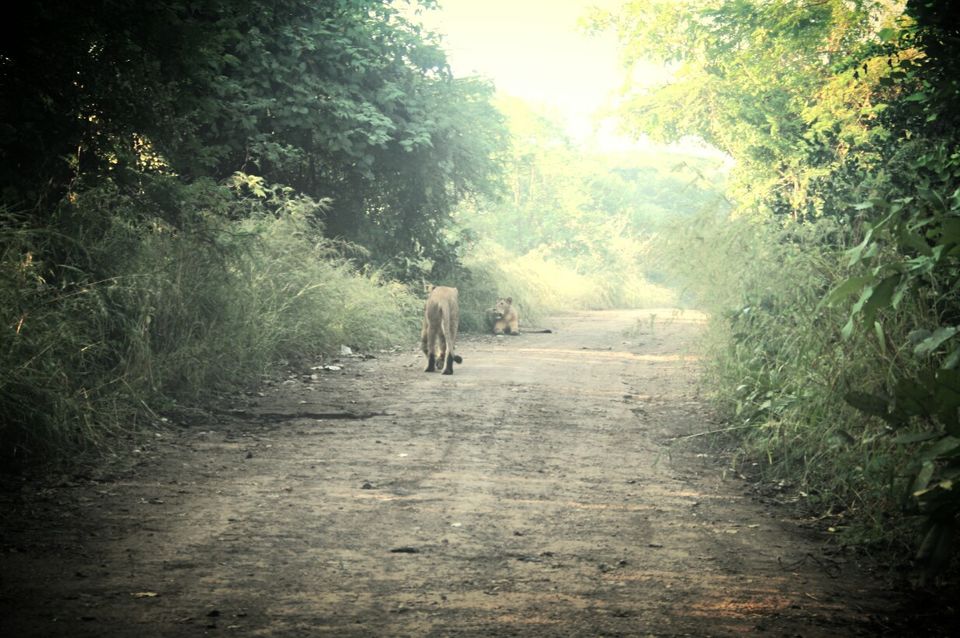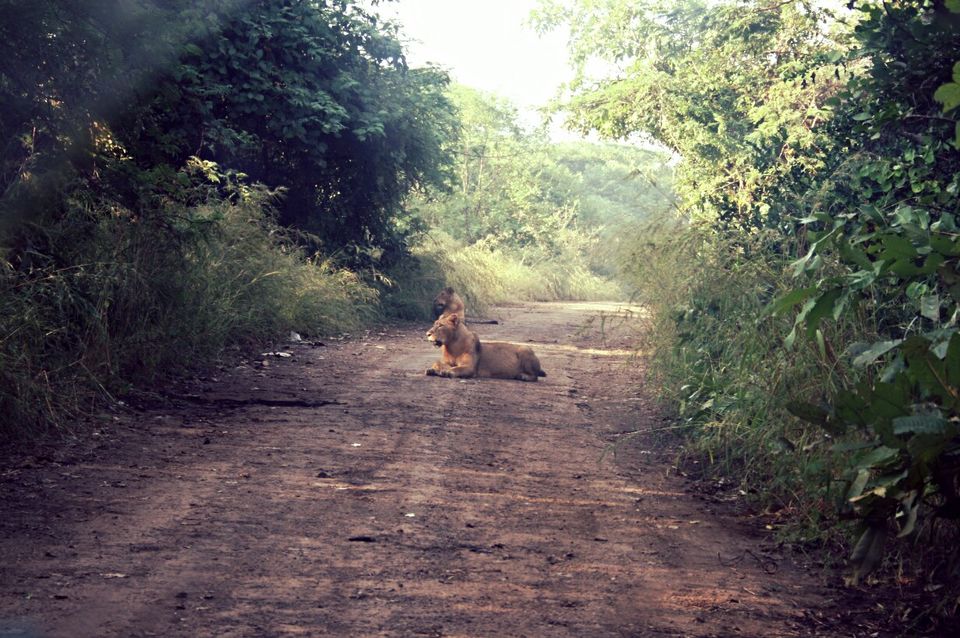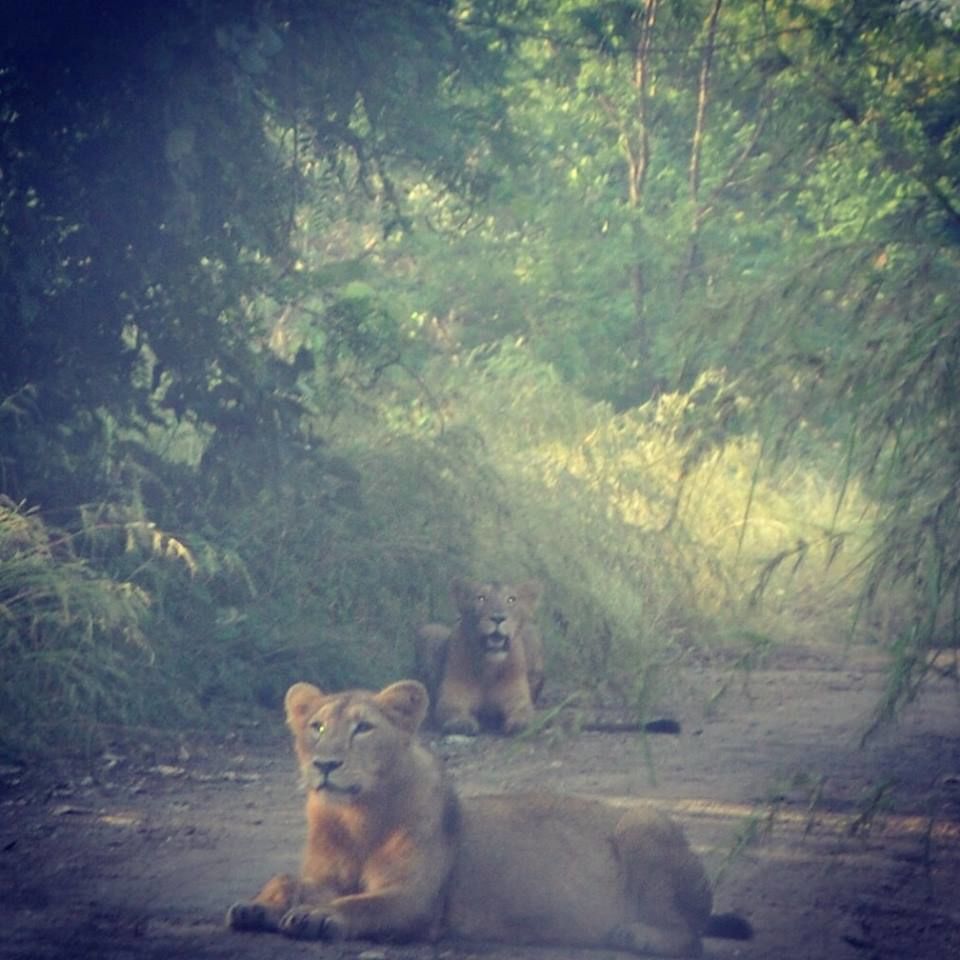 Like my title says - Wandering in the wild, this trip actually meant it. This was one trip that had surprised us (wildlife-wise) the most in 15 hours. We were at McDonalds savouring the flavor of McChicken while a random idea hit my friend. And he was like - chal sasan jate hai. (let's go to sasan) I laughed out the idea and we forgot about it. I came home and casually told my hubby about the same. He said - jaa k aao na, you need a break anyway. 
I was not sure what had hit me that day, this impromptu plan actually came to life. The next evening we hit the road at 20:00 hours. Like all my unplanned wildlife trips, this turned out to be the one that will go down in the history of our favorite trips. From start, everything was serendipitous.
I will tell you 3 reasons why you should not go to Gir National Park. No, don't get me wrong but you will love my story.
Reason #1 - Velavadar National Park: While you are already travelling to Sasan, why not take a break at this Blackbuck National Park! This park is rich in wildlife. Indian fox, grey wolf, jackal, hyena, civet, wildcat, blue bull, sambar deer, blackbuck and migratory birds. All at one place. And believe me or not, I have never returned without spotting some of them. All you need to do is to pick up the right time to visit. I will give out a secret. The best time to visit is mid-week of January. The place is packed with foreigners during December till first week of January as this is vacation time for them. Come second week, and the crowd starts disappearing. Pick this time. The migratory birds like bustards, harriers, cranes and storks are in abundance. Vultures and Lesser Floricans also can be seen here. The Velavadar Blackbuck National Park safari is a must for every first timer. Blackbucks will pose for your shots. (Only camera shots please). Sambar deer and Nilgai or Bluebull can be easily spotted. So, this remains my favorite tour-breaker every time I visit Gir NP.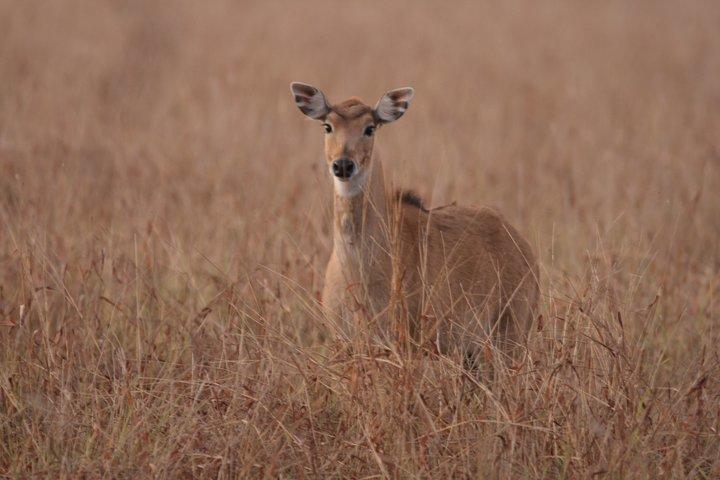 Reason #2 - Route: We all have travelled on highways so why not try a rural path. This road is an inter-state highway and the Government has done an amazing job.Trust me, the road that leads to Dhari is no less than a highway. The best part of this route is that it is covered with a light coat of forest on each side. If you are a good observer, you will definitely spot some wild. We had spotted a fox, a civet and a big white breasted eagle on the way. We were on a constant look for something. At Shihor, make sure you fuel up your cars, as this spot has the last CNG pump. A brightly lit cng pump will welcome you and you will have to wake up the pump guys. Petrol and Diesel drivers - you are safe! Haha!! At Gariyadhar, if you're taking a night trip, you will bump into a tea-stall which will serve you a toasty yet tasty tea. After Sawarkundla, the road goes straight till the end. I mean till Dhari road. This route is not as easy as it sounds however you will be mesmerized by the surprises this route will shower at you. Make sure you make a night trip.

The exact route to take for this trip is Baroda - Bhavnagar - Velavadar NP - Shihor - Samadhiyala - Gariyadhar - Sawarkundla - Dhari - Gir. 
Reason #3 - Witness the Wild: The Dhari Kodinar road is our main part of story. This route is meant for the real wildlife lovers. The best time is clearly in summers. The Dhari to Kodinar road is a public road that goes from a deep jungle. The gates open at 0800 hours and closes at 1800 hours. The rules are strict here. Being a wildlife lover, one must know getting down the car, littering, touching the animals or throwing anything at them is prohibited. If you spot something, be quiet. Stop your engines. Wait for the animal to pass and then proceed your journey.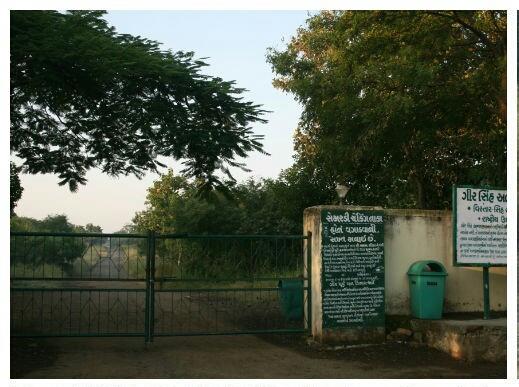 I was pretty lucky during my trip. My main pictures will tell you the whole story exactly the way it took place. So here we were, at the gate at sharp 0730. The gate was closed. We brushed our teeth, made rapport with the forest guard on duty. we were all ears to his bunch of stories. And while listening to him, we heard a roar. It was loudddd. We were dying to get inside. We waited and waited but the clock did not tick eight. I was all so impatient. It was 0750 when the guard green-flagged us. We rushed to the car, we put on the glares, opened the car windows half, and were set to hit the road. We crossed 1 km and saw nothing except a man sitting on his bike on the side. The sight of this man killed our very hopes to spot any lion. And the next moment, my friend was hitting my shoulder to catch my attention to the left. A lioness was walking out of the bushes. Looking straight at us, touching the car by its body, she went right inside the jungle. we were awe-struck. Now I knew why the man was sitting quiet on his bike. He already knew her coming. We were not even out of this scene, and my friend spotted a lion who was coming from the opposite direction towards us. .....and we went berserk. We realised we were already talking in whispers. As it walked from there, i had my eye balls coming out. YET ANOTHER lioness was spotted by me that came from the same bushes, the first one had come. This lioness was a little dramatic. She saw the lion coming. Both exchanged glances and the lion took a seat right in middle of the road. She started walking towards us, changed her mind, then walked towards us and she too decided to take seat. Again in the middle of the road. We were on the top cloud. We held our breaths to take in the excitement. The feeling was ineffable. Simply divine. 
Though this was not the end. Hehehe. Yes. I guess we were wearing luck on our sleeves that day. There was a sudden roar when we were still witnessing the drama. Not only us; even tbe lion and lioness started looking at that direction. They again exchanged glances, the lioness got up, shot a look at us and started moving towards the jungle. The lion followed suit. We watched them going till the end. And there it was. One more lioness. Probably the one who roared. And the trio walked off right deep inside. Leaving us blank, awe-struck and excited as hell.
That's my story. So what are you waiting for? Go, pack your bags and explore the wilderness that welcomes you open handed.
Originally published on Yummy Trip.