Wherever you are in Jordan, you're never too far away from a conversation about food. Every meal in Jordan can turn into a multi-course feast where several different small dishes are served for a combination of flavors. Experience new flavors with a fresh palate in Jordan where the combination of spices and fresh ingredients tastes like nothing you've ever had before. The spices that are used to make the flavors distinct have also been known to be traded through this region for hundreds of years. It is these spices that are the signature of great Jordanian food.
Jordanian food, with its culinary bonds with Arabic and Mediterranean countries, is not just nourishment for the soul; it is an experience that brings people closer over the course of a meal.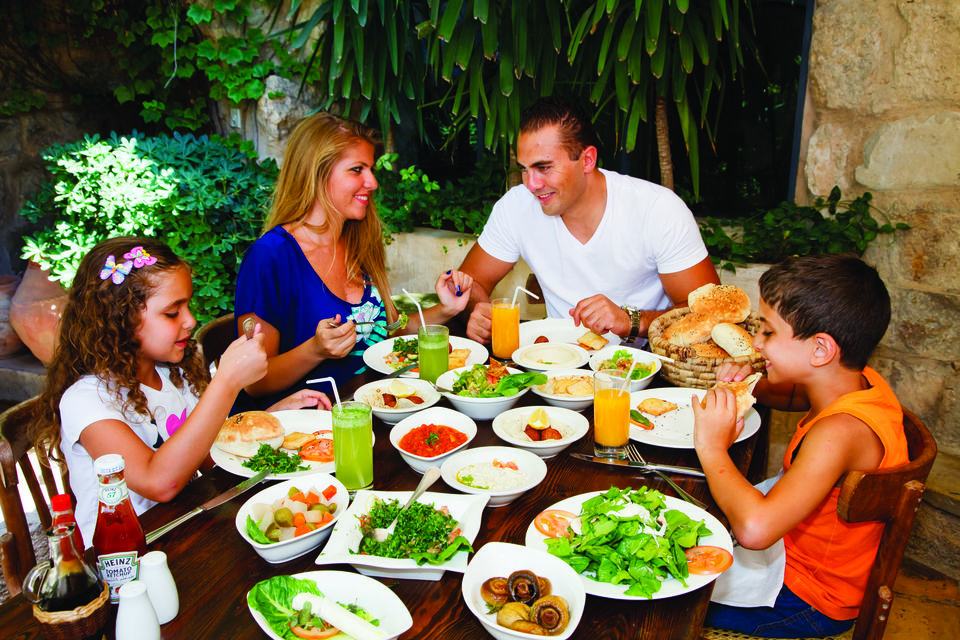 Most Jordanian dishes, like mezze, are served on a large platter and shared communally with everyone on the table. Post awkwardness (as possibly felt by a first timer), it is an experience one learns to truly enjoy and cherish.
The exciting part of Jordanian cuisine lies in the fact that, while there are many new and unfamiliar elements, there are also meals that cater to Indian palates. The generosity and hospitality that Jordanian culture brims with, is possibly the best ingredient of all in enticing new and cautious diners to try Jordanian cuisine.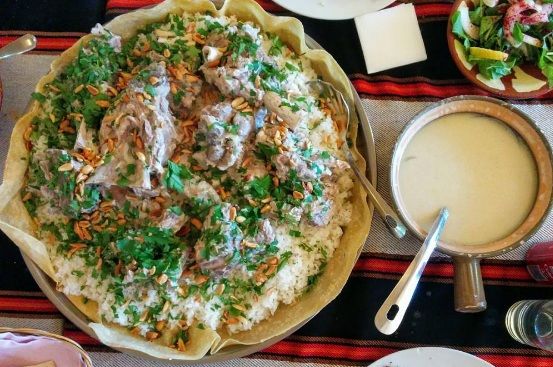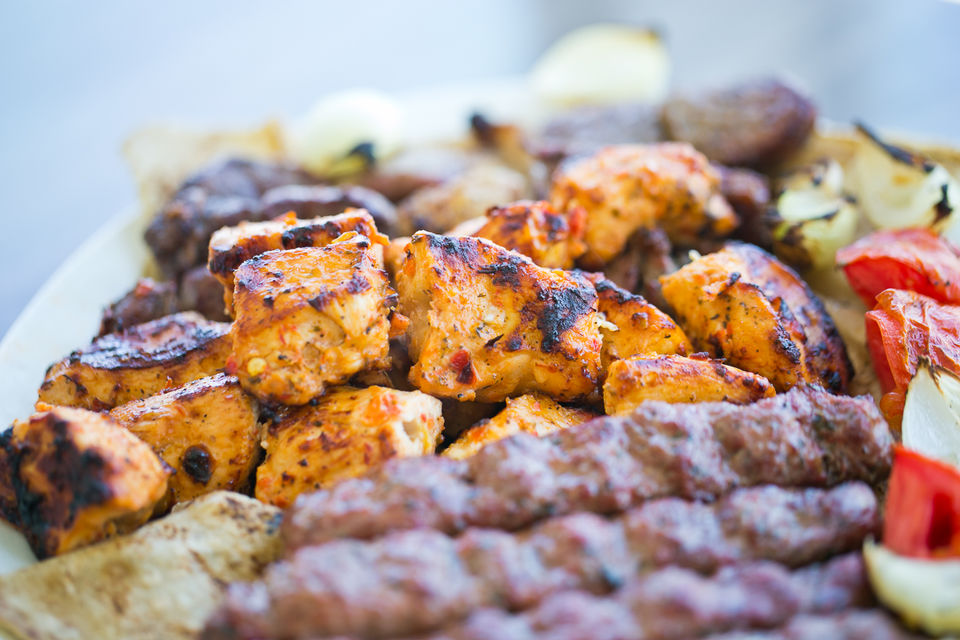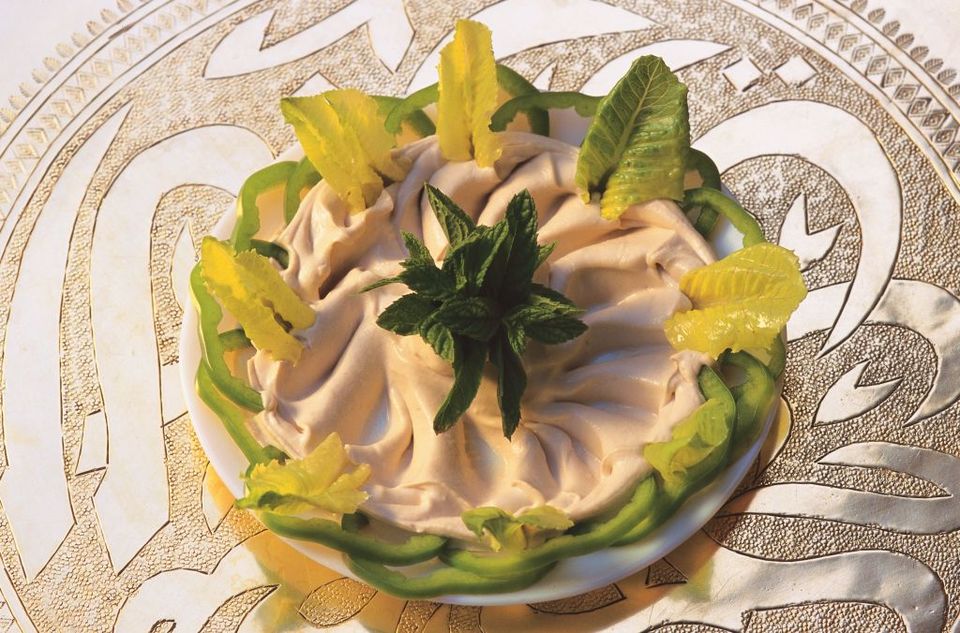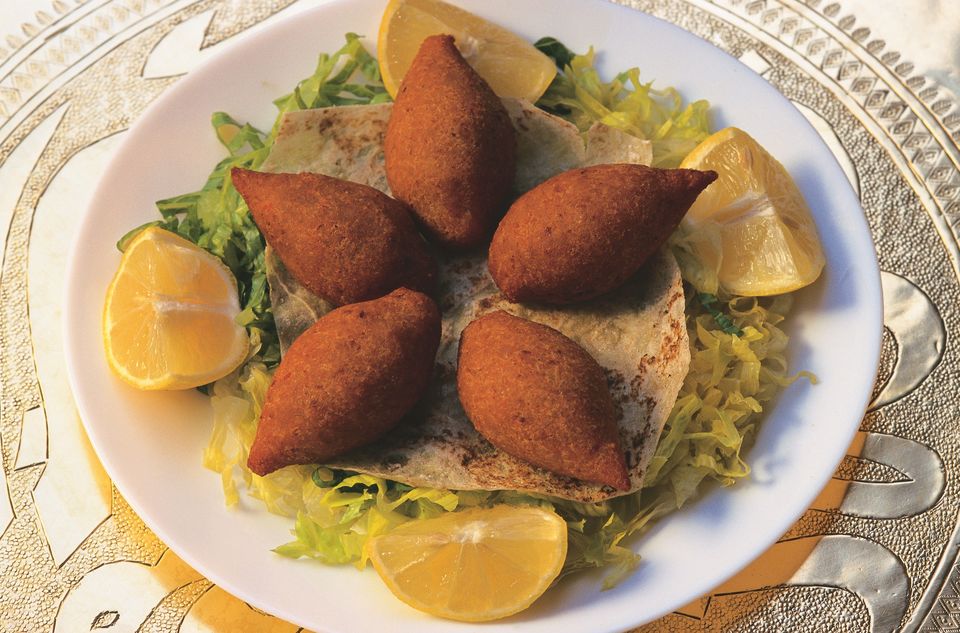 Jordanian cuisine shares many of the characteristics of Middle Eastern cooking but the inclusion of freshly made, local yoghurt and cheese adds a twist to the menu. Aubergines, chickpeas, lentils and beans turn up in many of the dishes and rice and khoubs (flat Arabic bread) are staples. The national dish of Jordan and the most distinctive Jordanian dish is the Mansaf - a traditional Jordanian dish made of lamb cooked in a sauce of fermented dried yogurt called Jameed and served with rice or bulgur. The Jordanian lemon and mint drink is refreshing and its desserts are par excellence – kanafeh with its butter cheesy sweetness to the delicious baklava – there is something for everyone in Jordan.
A common element to all Jordanian meals is its delicious spread of breads. Freshly baked bread would be served with each and every meal, though they differ in texture, thickness and flavor.
Two popular types of bread are Pita and Shrak. Pita bread is a staple part of the diet and served with every meal. It's completely acceptable to tear the bread with your fingers and use your pita to dip into the family-style mezze served on the table. On the other hand, Shrak bread is a delicious whole-wheat Bedouin bread, that is baked on a dome-shaped griddle with an open fire beneath; this bread is tossed thinly and then lays over top of the griddle.
What makes it truly special is that irrespective of one's social or financial footing, the rich and poor of Jordan are united by a common food that they all enjoy and take pride in, over every meal.
All images are sourced from Jordan Tourism's image bank.