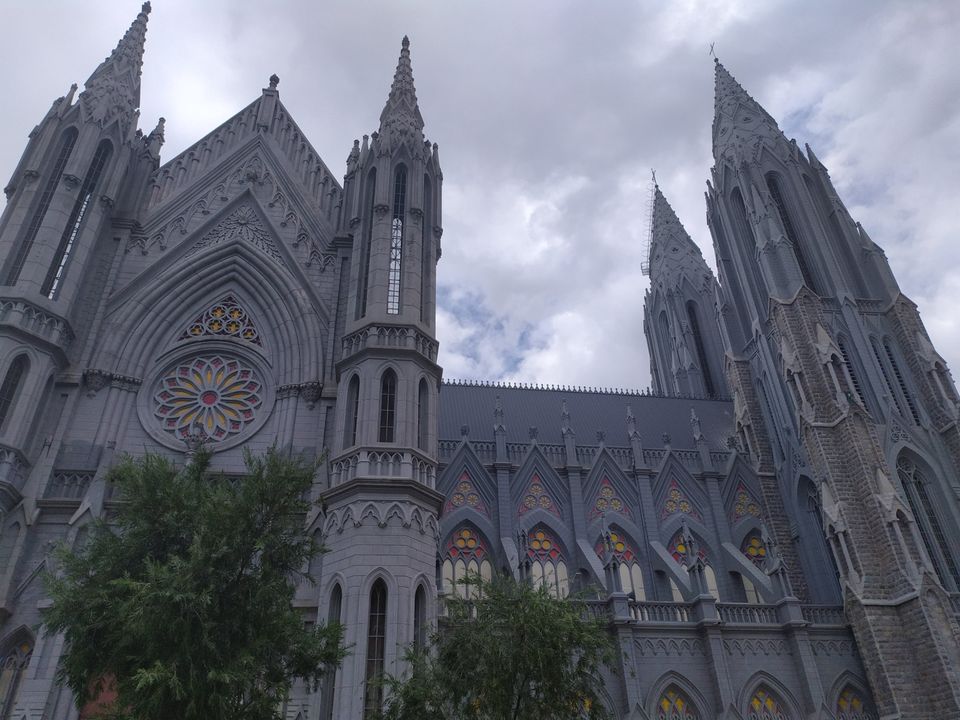 It was my second day in Mysore.It was my second day of being on my own. Though I've always wanted to be independent, living in an unknown city all alone wasn't something I was prepared for.
It was 15th of August, I remember the date because it was the first Independence Day on which I didn't attend flag hoisting in school. I was staying in a PG in a room with unknown people. I left my PG in the morning, thinking I'll go to the Folklore Museum in Mysore University campus. Though my Google Maps showed a distance of 10 minutes, it took me 30 minutes to reach, as I got lost and 95% people couldn't understand what I was saying as they neither knew Hindi, English or Malayalam. I reached the Museum only to find that it was closed. I didn't have anything else to do that day. I Googled to find my next destination. The nearest place to me was St. Philomena's Cathedral.
I'd heard a lot about the cathedral, from my mom, from my aunt who gave me novena books from the church. The church was 7 kilometres away and I don't know why, I decided to walk. I walked for precisely 50 minutes. It was a lonely walk in the beginning but after 5 minutes I called my friend and spoke to her on the phone till I reached. The church was located in a Muslim locality. (Though I lived in Mysore for 2 whole weeks, I'm not aware of the names of the areas.) The first I saw as I took a turn to reach the cathedral were its spires. I was awestruck. The first image is the first ever picture I took. The cathedral is a beauty. The first thought that crossed my mind after seeing the cathedral is that it looks like Hogwarts. It was Mother Mary's feast. There were a lot of visitors and laity. It was time for Mass. Photography is strictly prohibited inside. There's a staircase just before the altar leading to St. Philomena's tomb in the basement. I looked around for an hour pausing at every spot I thought the cathedral looked the prettiest, trying to capture its beauty in photographs and failing miserably. I left after a while, even though I didn't want to. I was in Mysore for only 2 weeks but I visited the Cathedral 4 times, attending mass thrice. I'd found my happy place in Mysore.