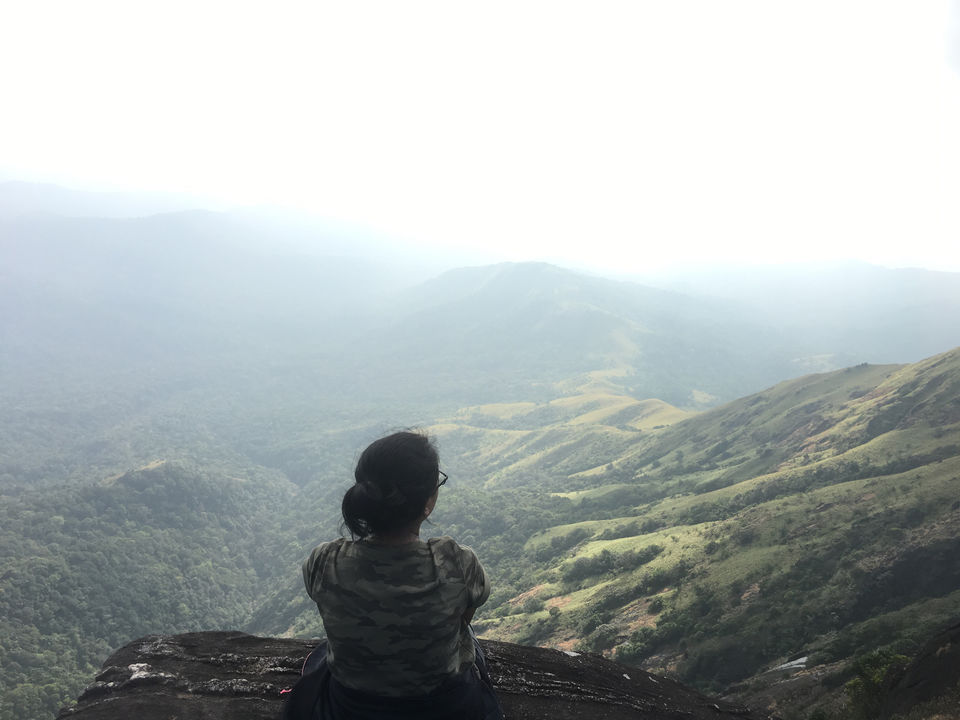 Known to be one of the toughest and the longest treks of South India, this place is called Kumara Parvatha in Karnataka.
Around 256 kms away from Bangalore, there is a famous temple called "kukke subrahmanyam" from where exactly the trek is started.
After 6kms of ascent, you will reach the stage 1 point up on hills called "Bhattara Mane" having a forest campsite for the safety of people and there after allowing the crowd for the trek up. You cannot continue to trek from there without taking permissions from the forest officials in prior.
From there it is 4 km to stage 2 reaching the place "Kallu Mantapa", allowing you to take ample amount of rest escaping from the scorching sun.
Further it is 2 kms to the next stage 3 called "Sesha Parvatha" peak giving you beautiful hill top views and extremely jaw dropping picturesques. From there it is 1 km away to the final destination stage 4 "Kumara Parvatha" peak trekking towards a small forest and crossing over few rocks upwards.
This is a total of 13 kms trek upwards and same downwards totalling to 26 kms from Kukke-Kukke. There is another way for the trail to follow from somwarpet too but since I haven't taken that route, I cannot assure of the exact details for the same.
This particular trek is a test for your A-Z things in many ways like endurance, patience level, strength, stamina, etc. I have extremely enjoyed this journey a lot with both struggles and smiles. A must trek to go for all the trek lovers and adventure junkies.
Below are few pics of how I enjoyed there along with the route map of the trek ( which can be found from google too ).