Waking up to the fragrance of amazing freshly brewed coffee, some breathtaking greenery, tranquilizing mists, and far reaching mountains. If there is a paradise in South India, then it's none other than Coorg. Home to all the nature lovers and uncountable species flora and fauna, Coorg is undoubtedly called the 'Scotland of India'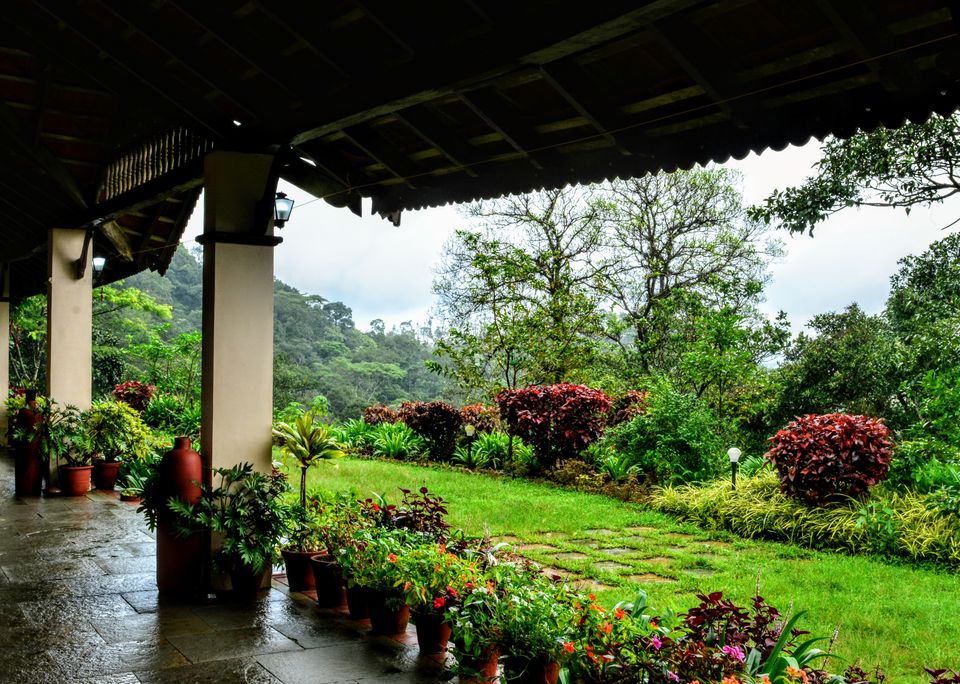 Being a travel couple and having explored many places in India, this famous hill station was in our checklist from a long long time - not just because of it's scenic beauty, but for the food, for the people, and for the amazing tradition that it has preserved since centuries.
Around 250 kms from Bengaluru (Bangalore), 120 kms from Mysore, and just about 90 kms from Kannur (Kerala) lies this majestic place which is the jewel in heart of state of Karnataka. It is a part of 'Western Ghats' of Sahyadri mountain range which is also a UNESCO heritage sight.
Coorg (or as it's now called - 'Kodagu') is very, very famous among traveler from both, South and North India. People from India and all over the world admire and enjoy it's rich cuisine and strong coffee!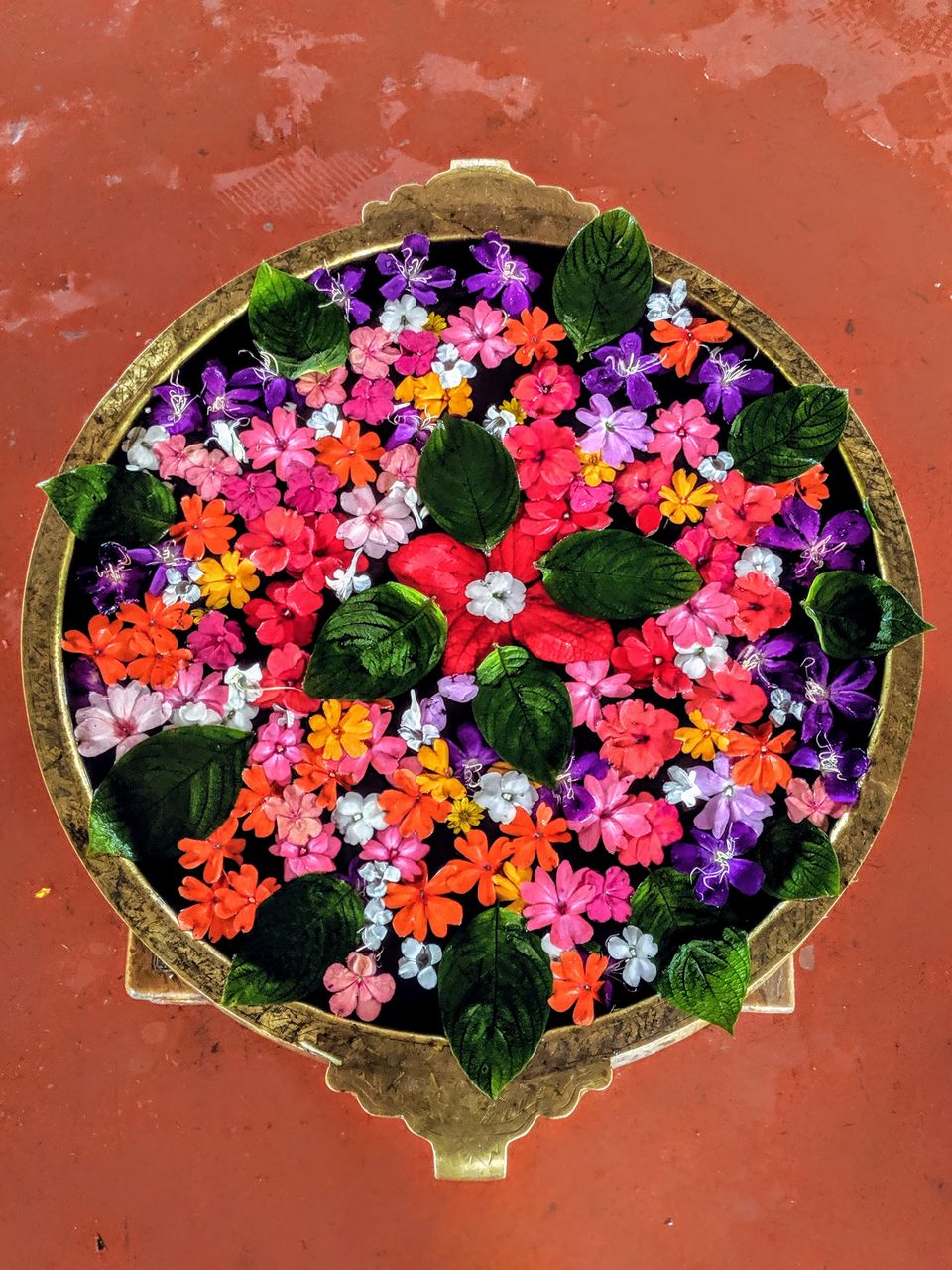 Just like many, being a budget travel couple, we maintain our work-life balance by strategically planning our destinations and it's routes.
Reaching there...
Reaching Coorg can get tiring and tedious if one does not have proper information about the transport system on how to reach there. Although Coorg is in Karnataka, the nearest airport to this district is in Kerala. The Kannur International Airport - which is nearly a 2 hour easy drive (less than 55 kms) is now accessible. From Bengaluru, its about 6-7 hours ride in KSRTC buses.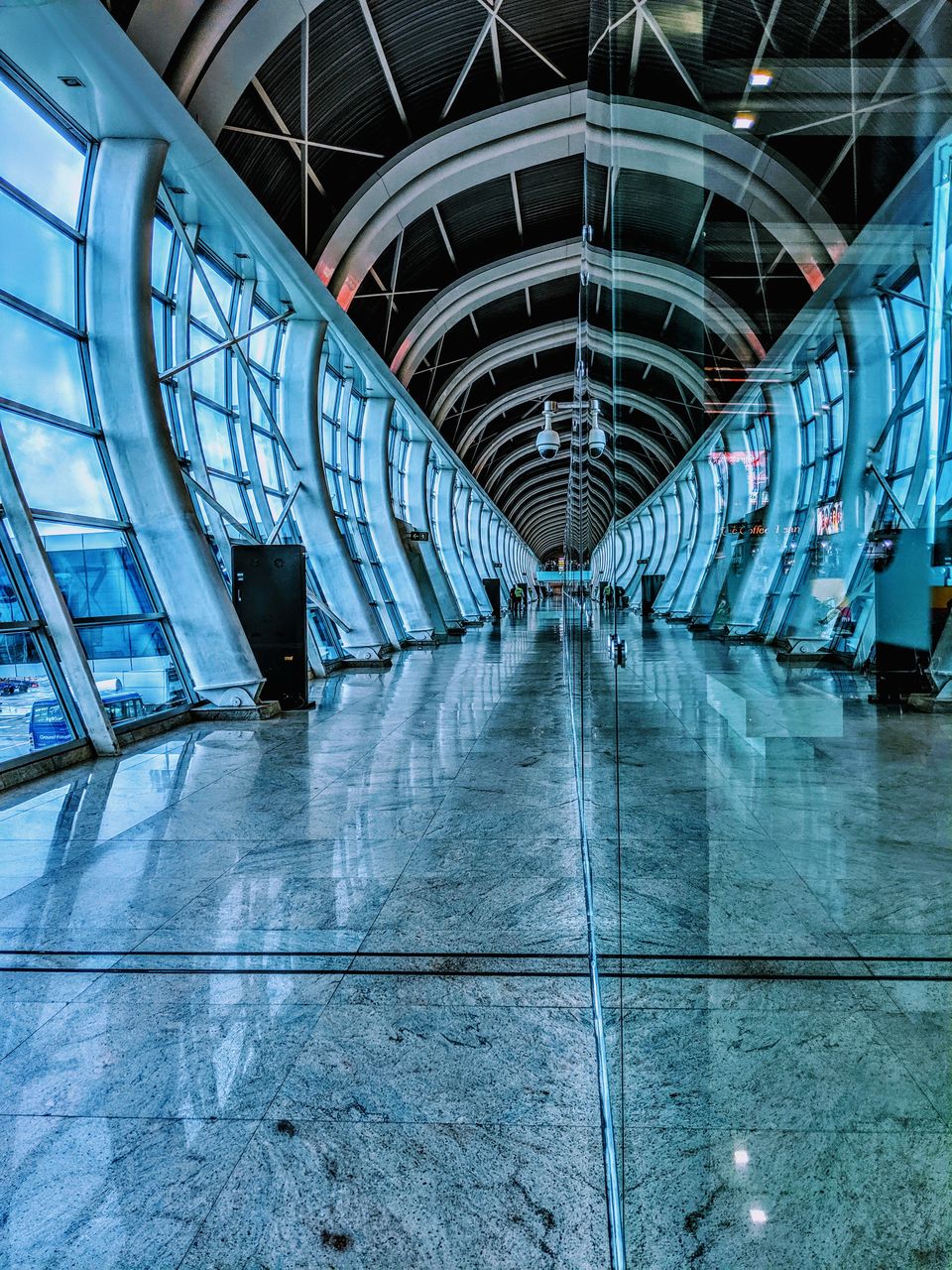 We took an early morning flight from Mumbai Airport to Kannur. In around 2 hours, we are at Kannur which is nestled in lust greenery and misty atmosphere. Our journey from airport to our place of stay was quite a fascinating one as our car zipped through beautiful boulevards, amidst dense forest with curvy zig-zag lanes, and of course, the Cauvery river which cuts through and separates the state of Karnataka from Kerala.
As much as we wanted to relax and stress out, we were equally excited to explore this beautiful resort which is in the middle of vast coffee plantations and amidst of Arji Mountains. You can even say, this is the first property that you'll find to stay as soon as you enter Coorg from Kerala!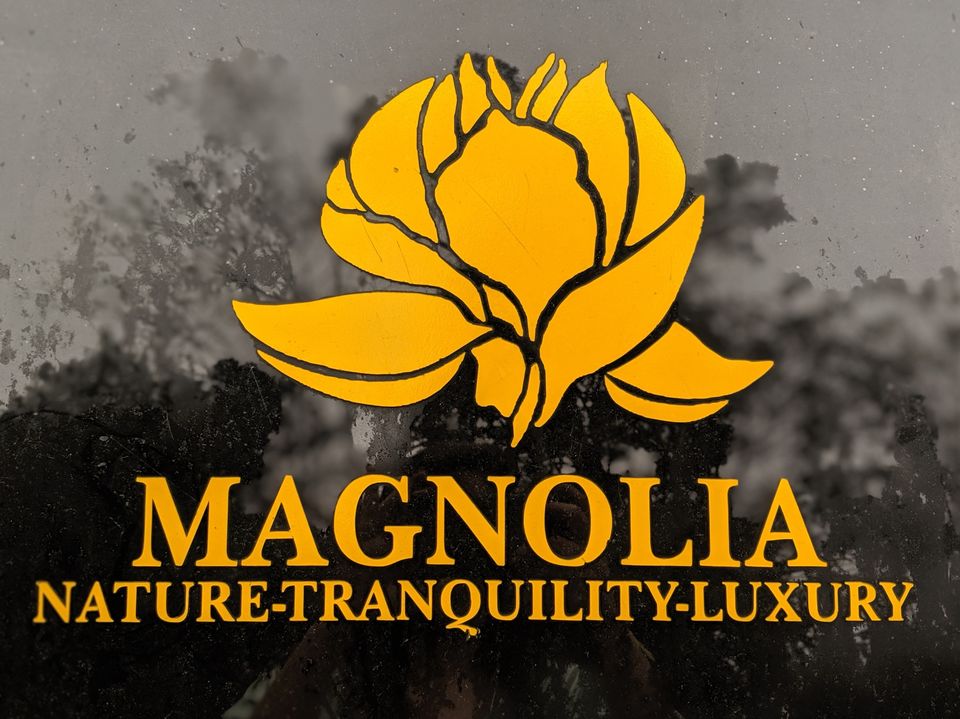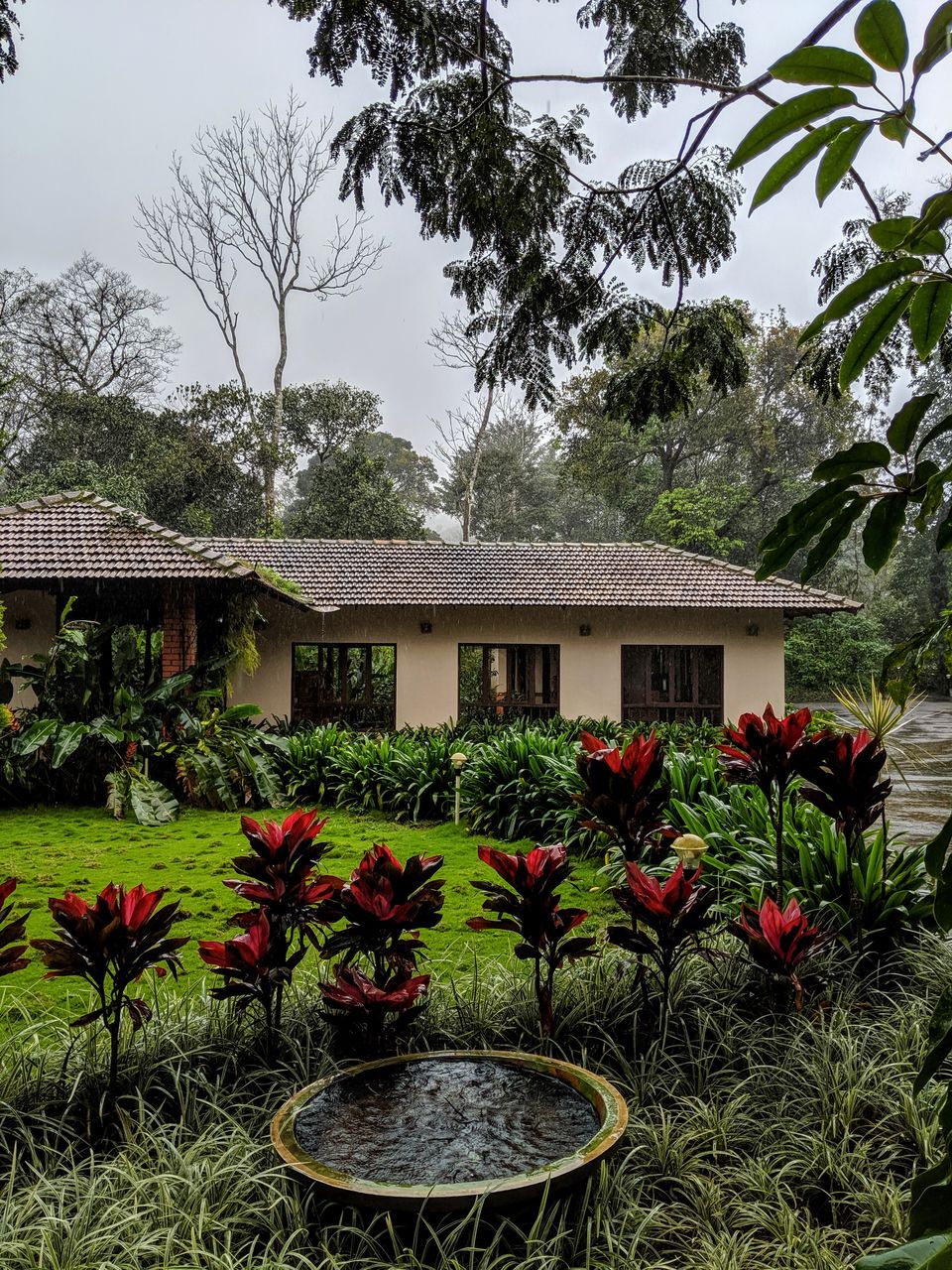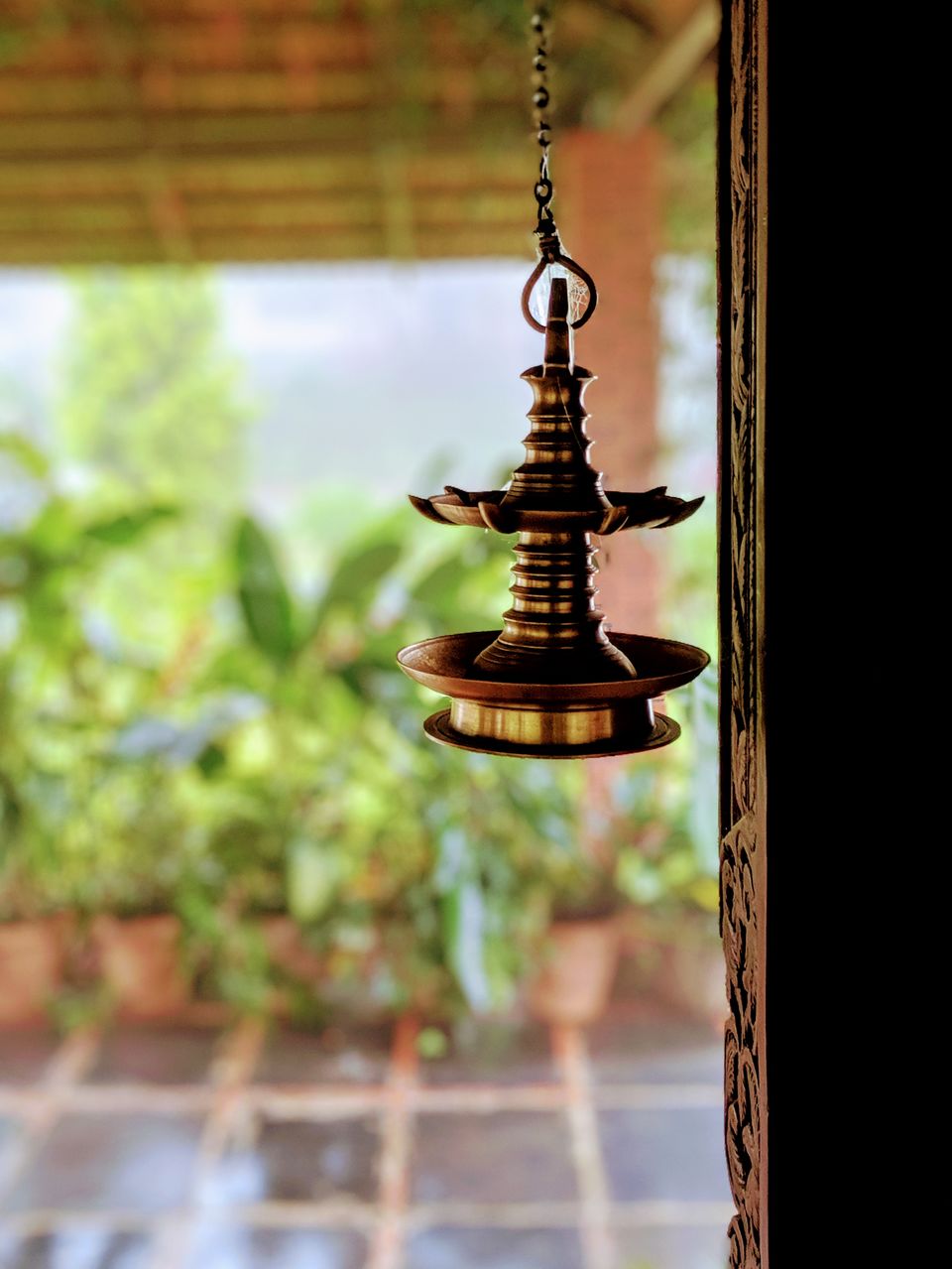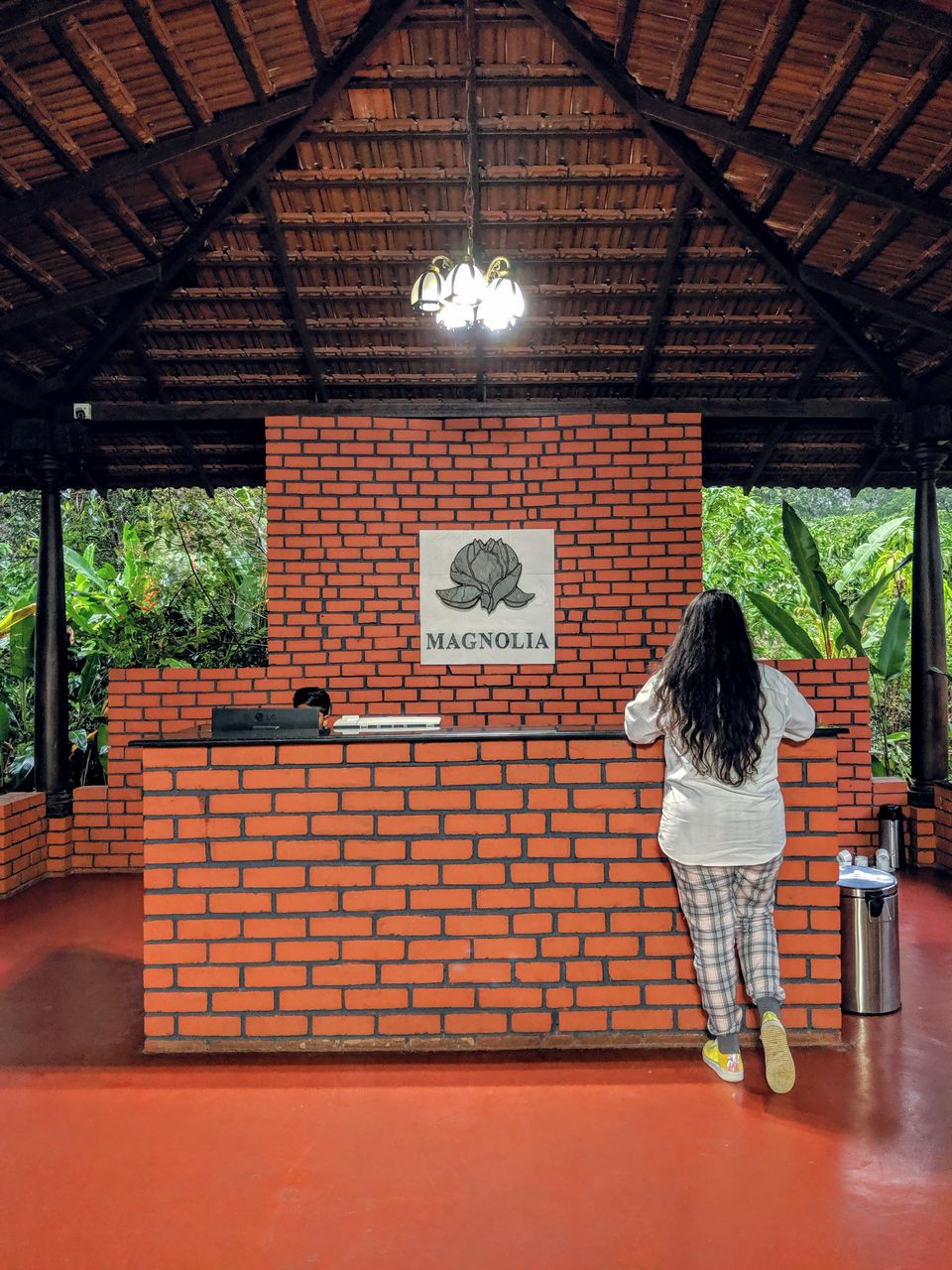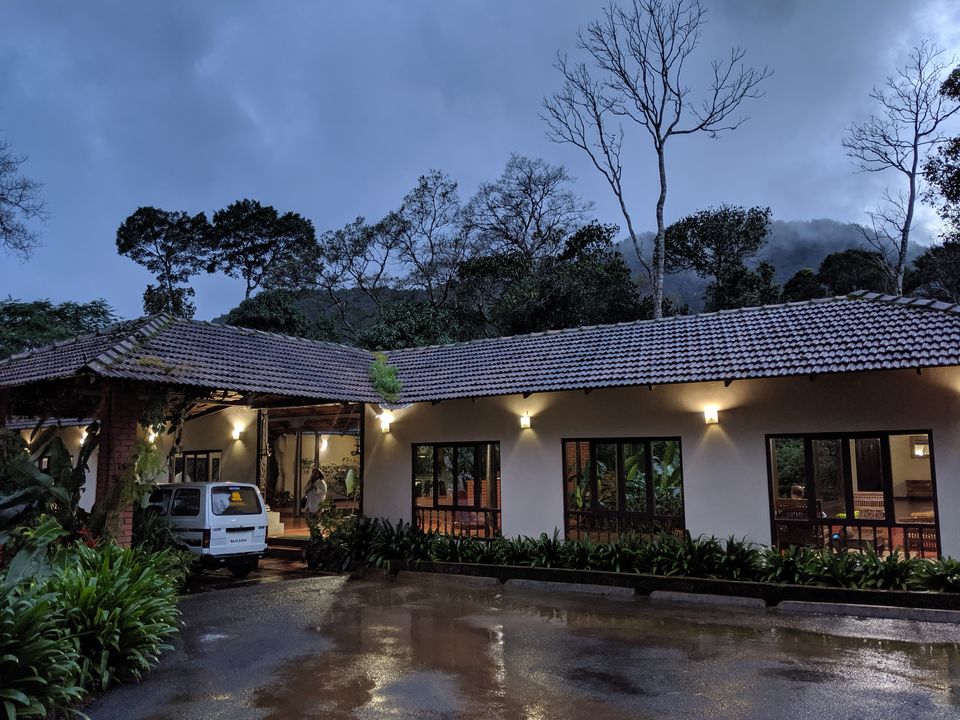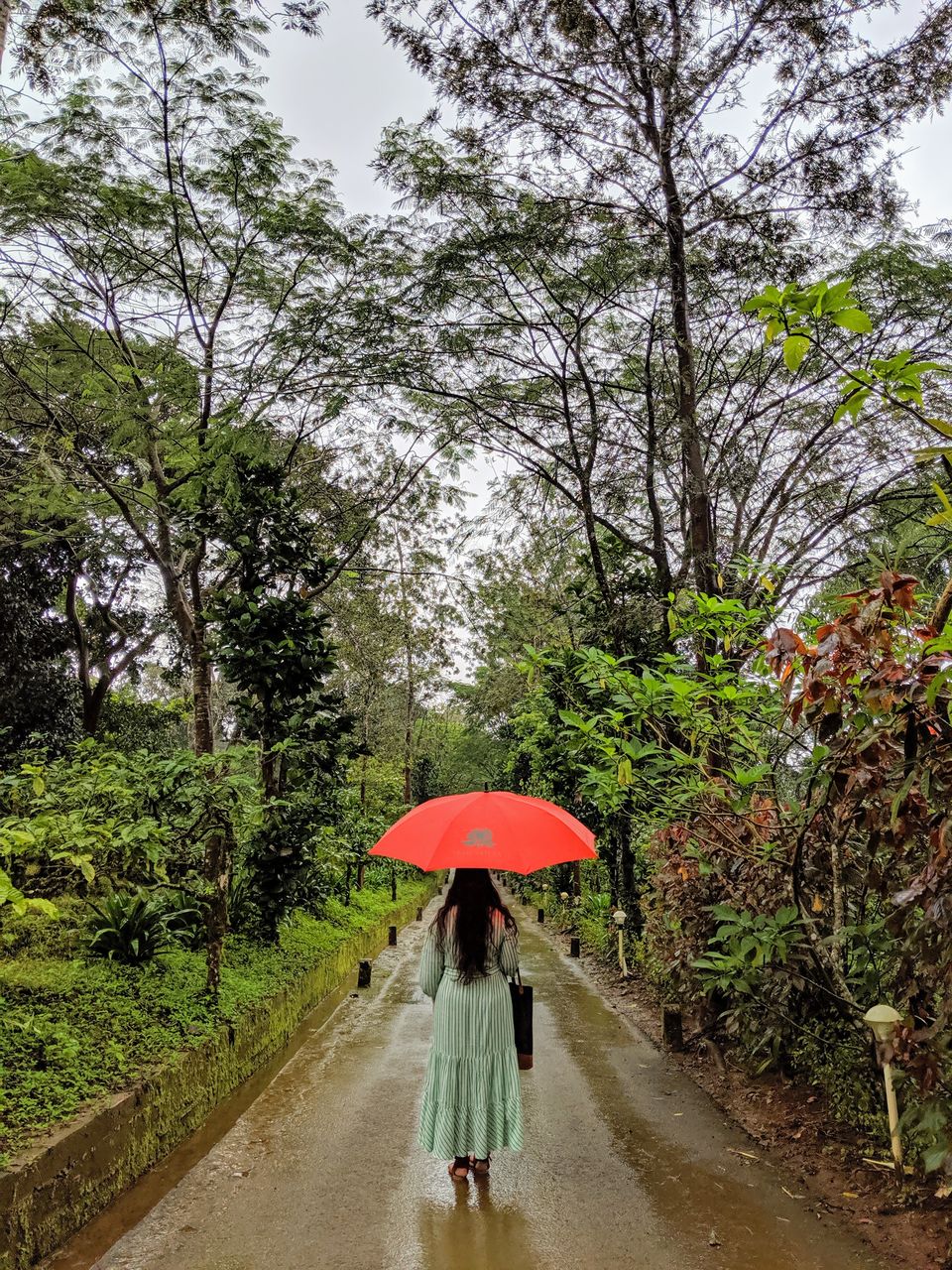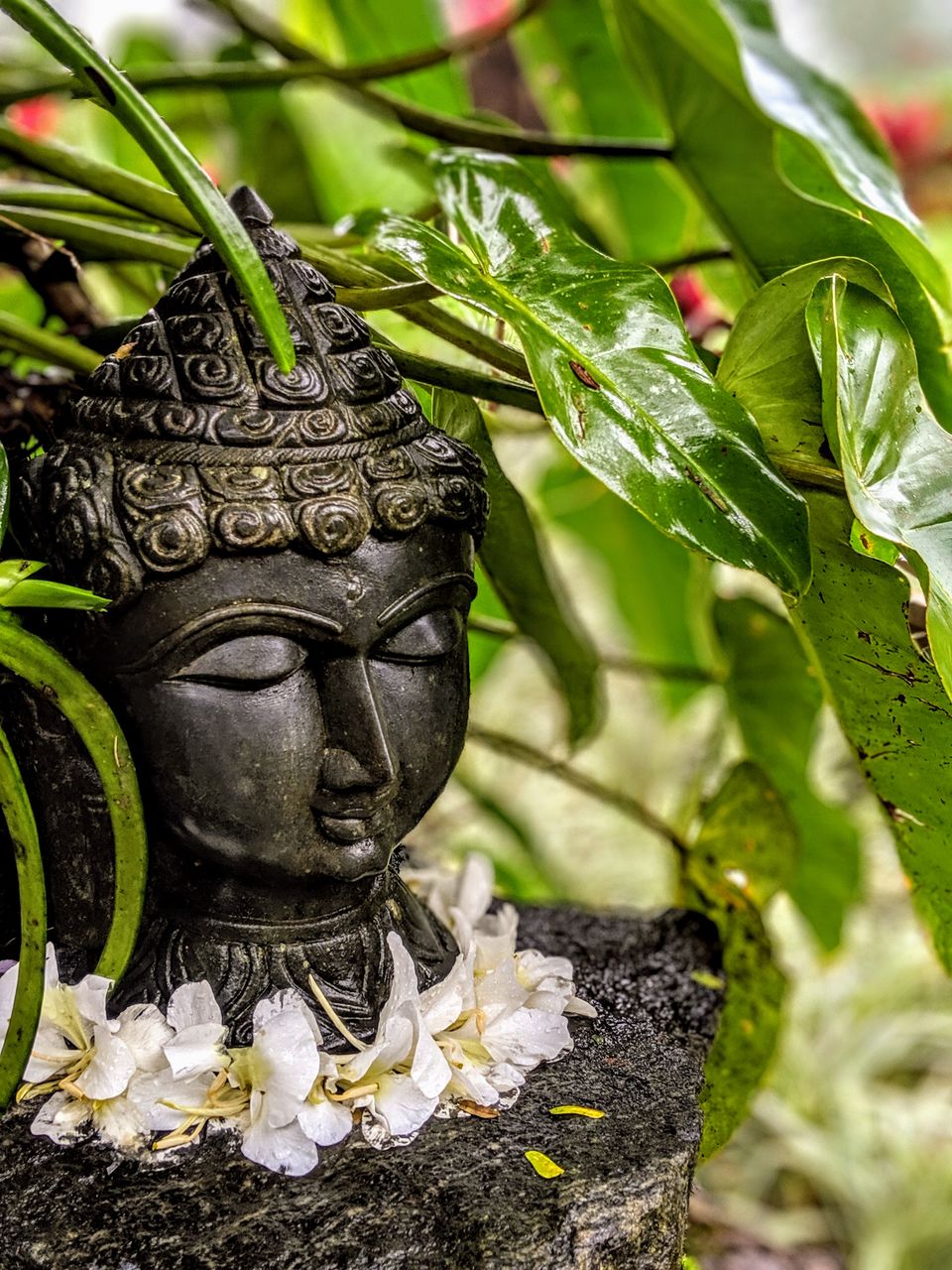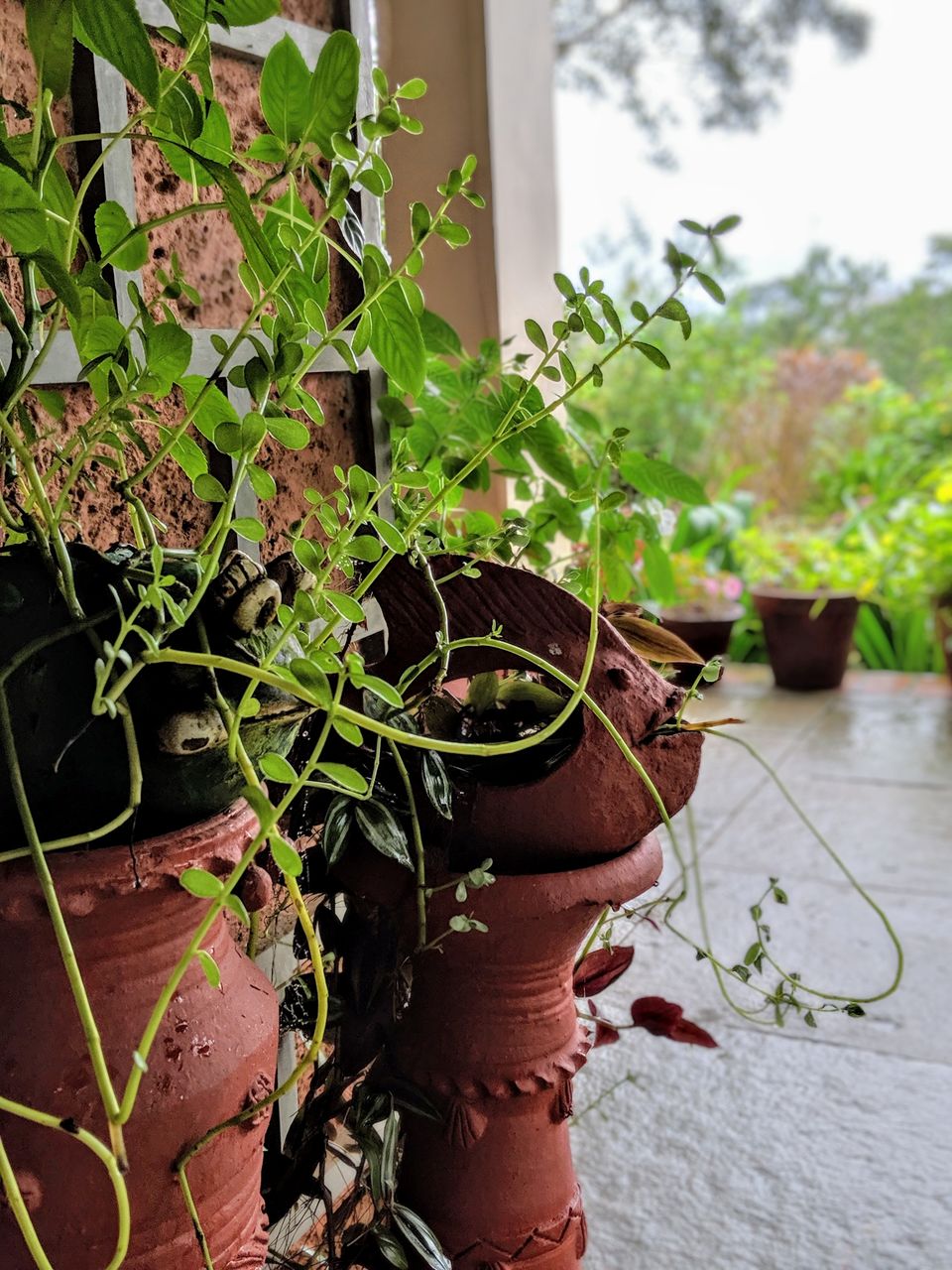 Magnolia Resort and Estates, Coorg
The estate is located on a hill side with an all round view of the magnificent Virajpet Valley in front. We were already spell-bounded by the breathtaking scenery of the forest and valley, and as soon as we entered Magnolia, we were completely captivated with it's presence.
This magnificent property is built in middle of a vast coffee estate. Besides growing their own coffee, they also specialize in cultivation of pepper and cinnamon. The area around this 80 acre estate is blessed with a huge variety of flora and fauna. You'll be amazed to witness animals like elephants, deer, boar etc. There are monitor lizards, butterflies, frogs and porcupines as well as nearly two hundred varieties of exotic birds. Believe it or not, this resort is like a small national park in itself.
The very first impression will connect you to the idea of why Coorg is called the Scotland of India, or maybe a heaven in South India.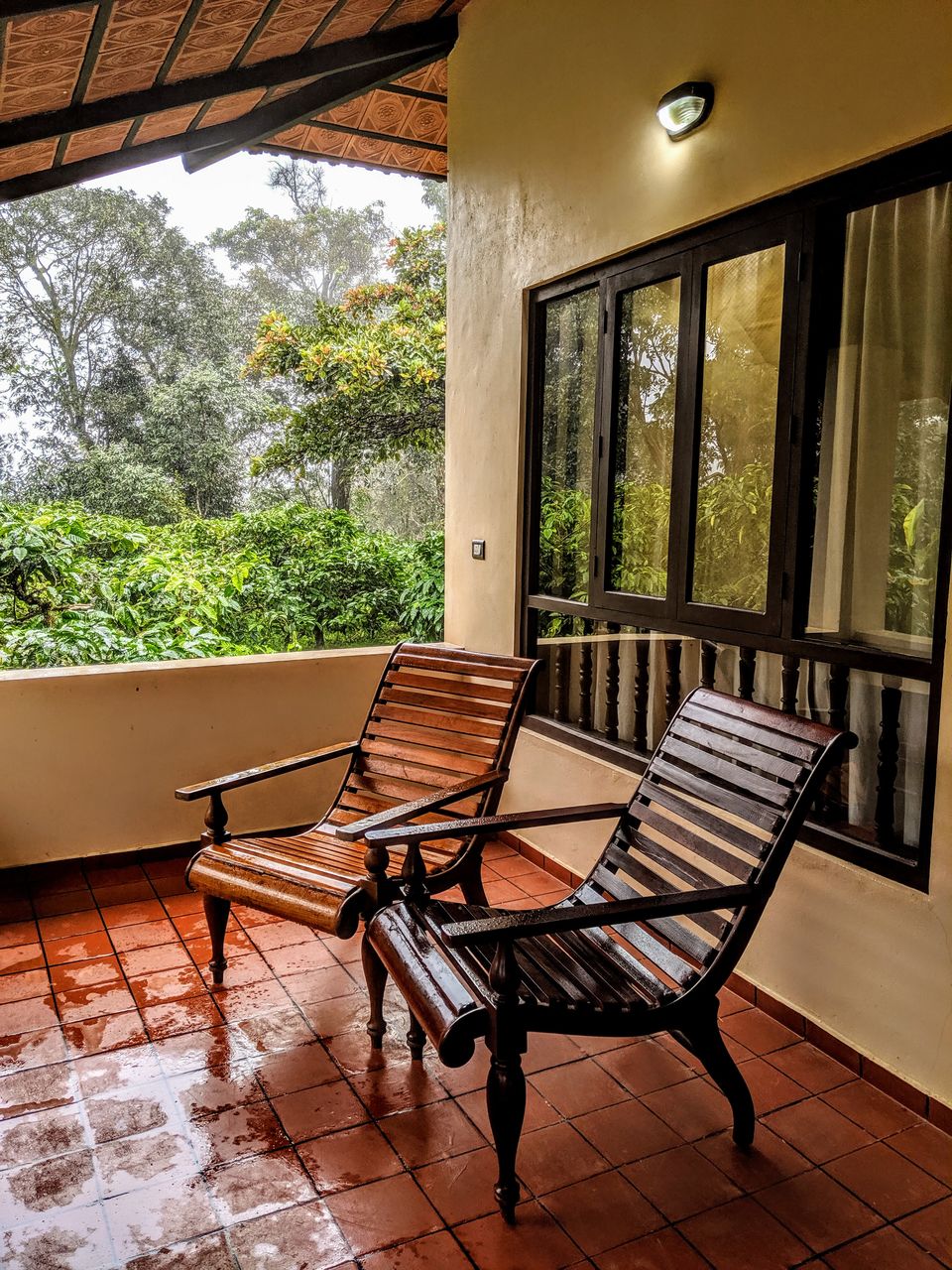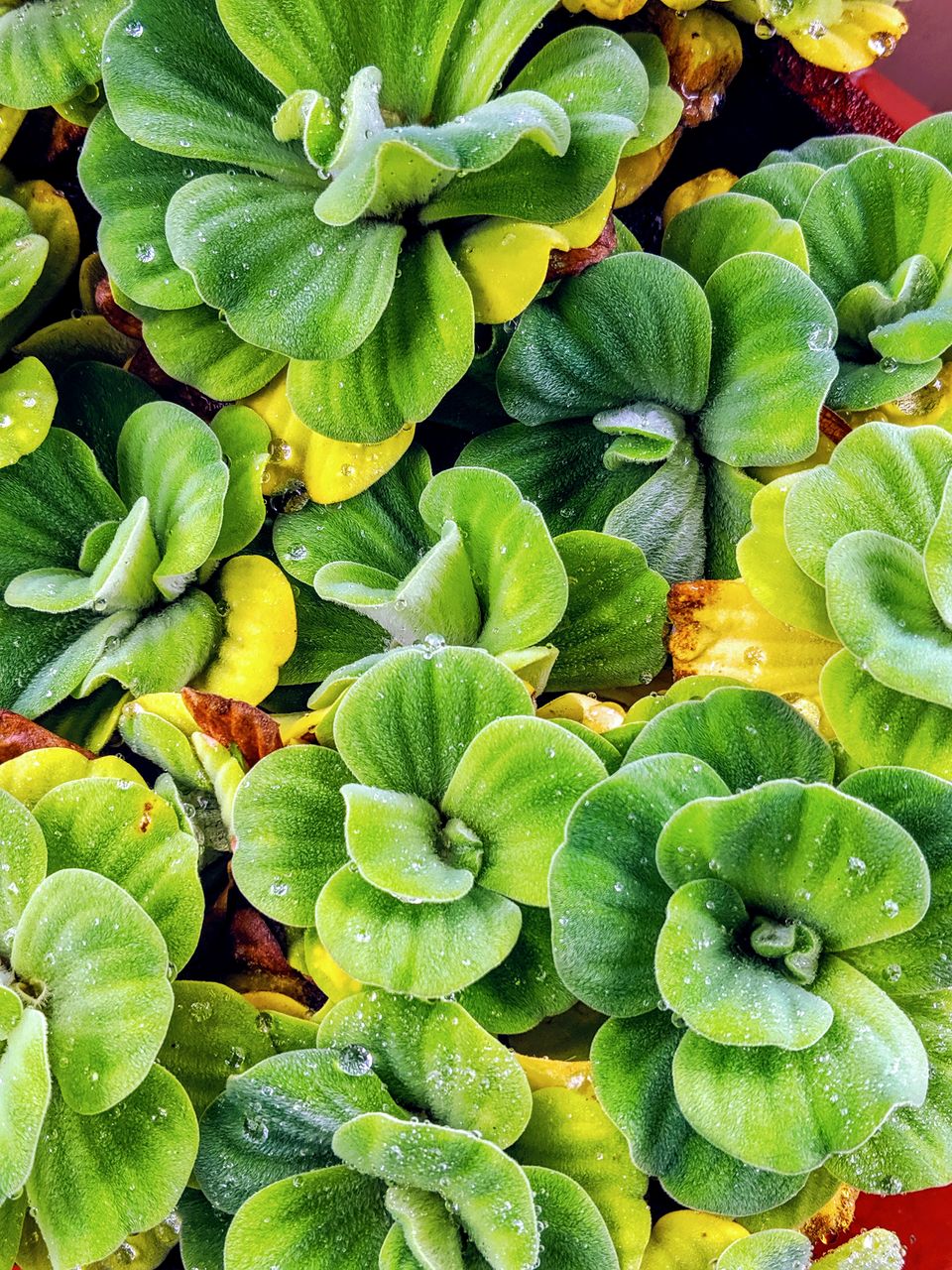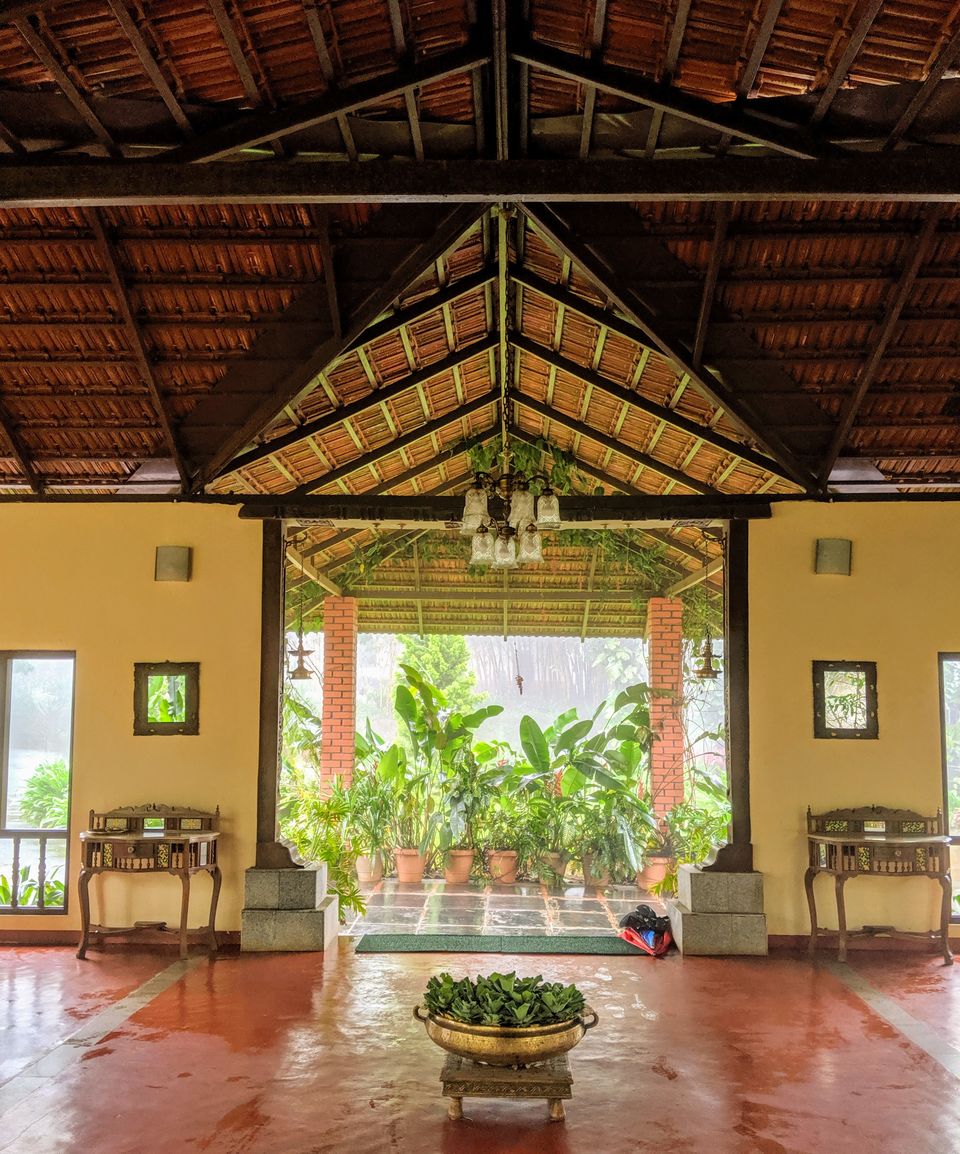 Architecture
If there's something that fascinates us more than anything, and resonates to our purpose of traveling, then its simply Art and Architecture. And trust us, visiting Magnolia Resorts did not disappoint us at all. In fact, this property is like a kingdom which as preserved in time with all the richest and beautiful forms of antiques and artifacts.
The planning of the architecture is so good, and it's so strategically built that one can easily find them connected with the roots of South Indian culture and traditions. There is a vast presence of hand collected antique furniture, wooden artifacts, carvings, pillars from old demolished homes etc which are restored into this property, thus giving it a pristine look!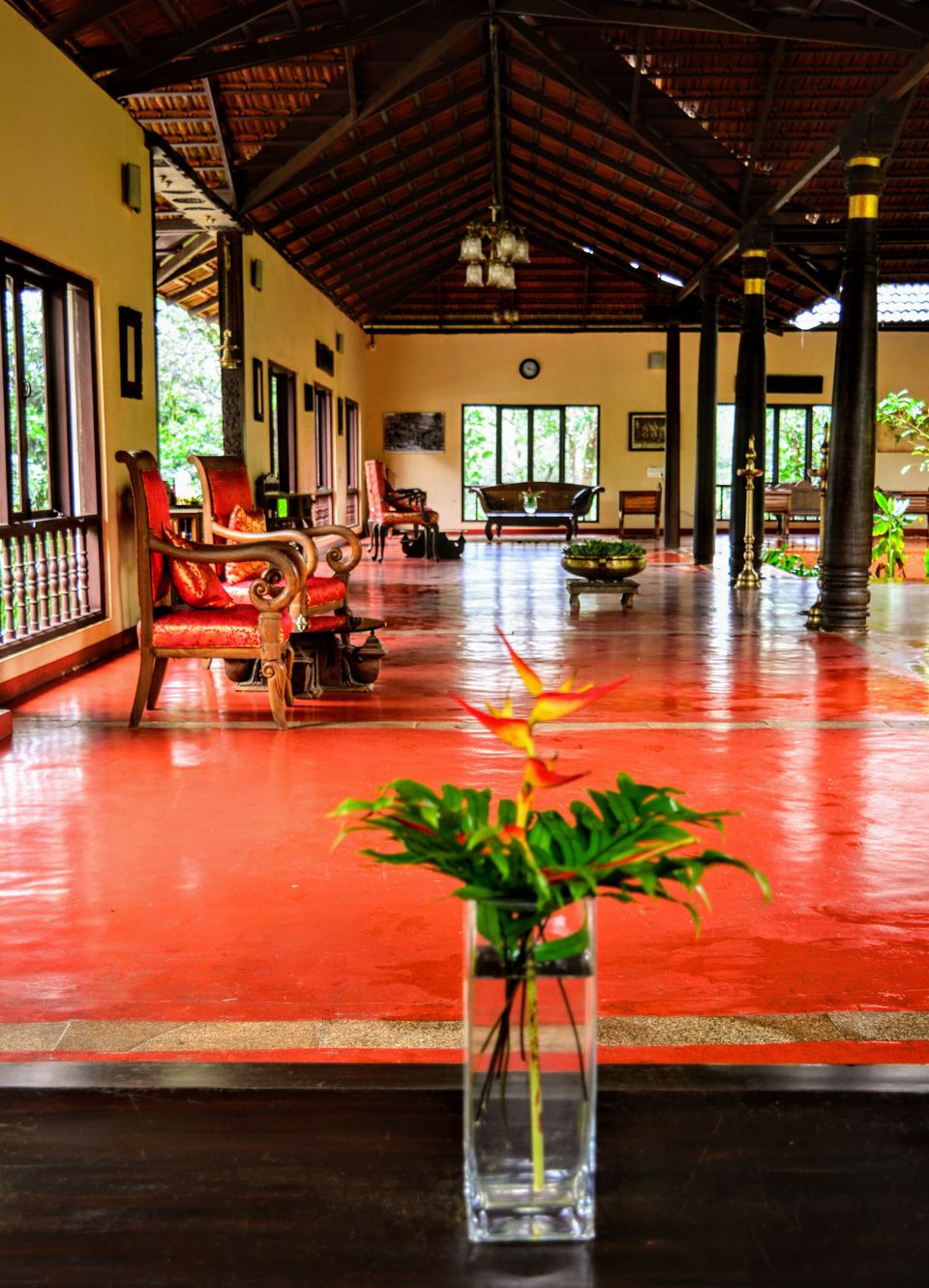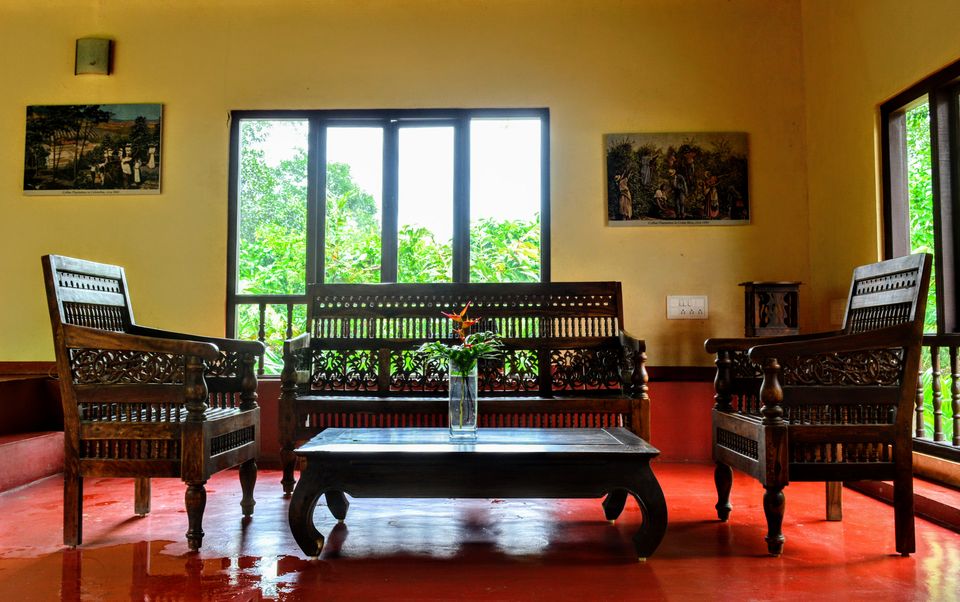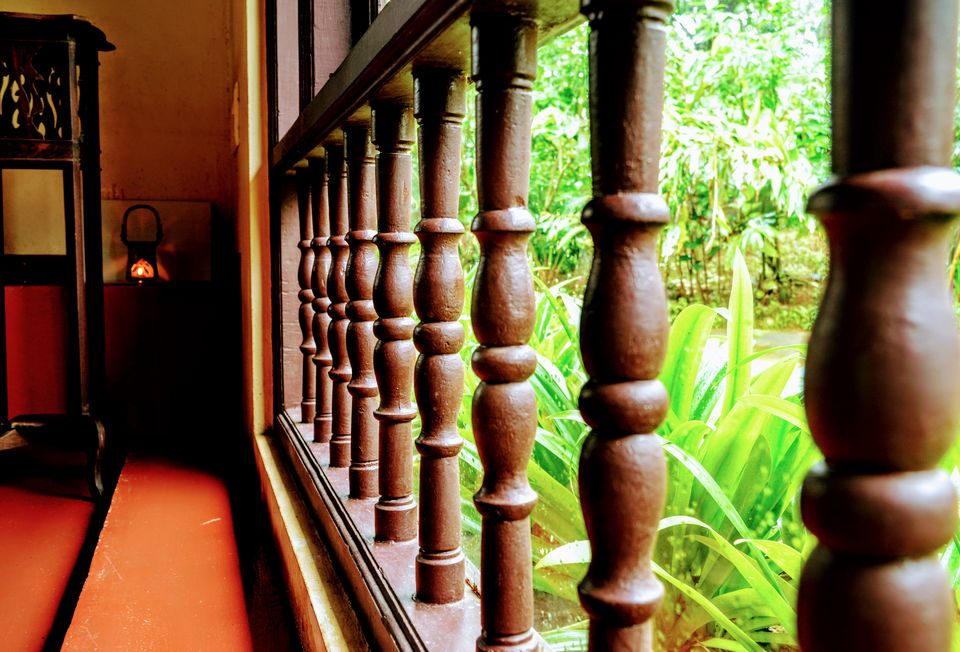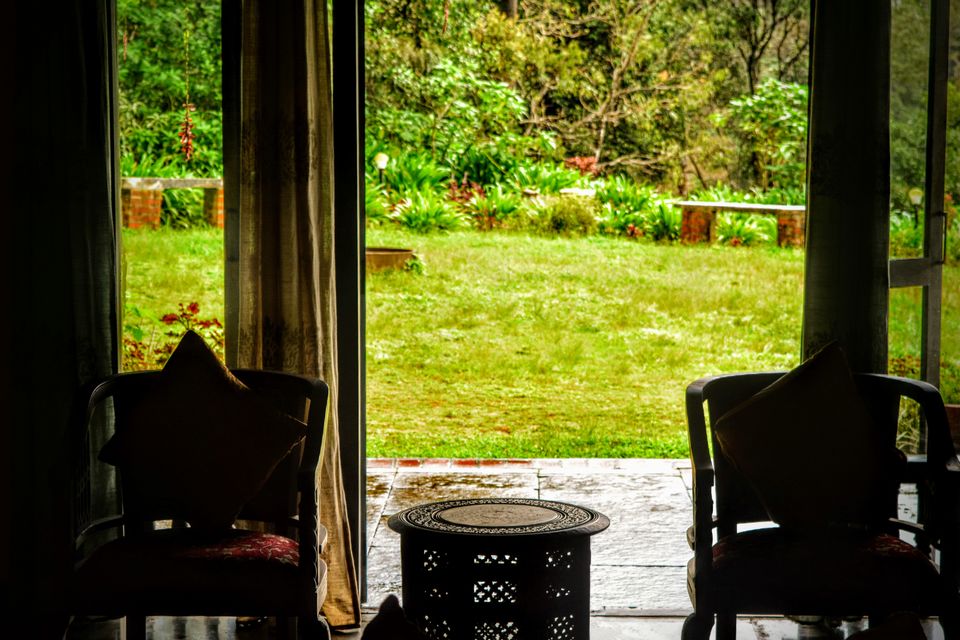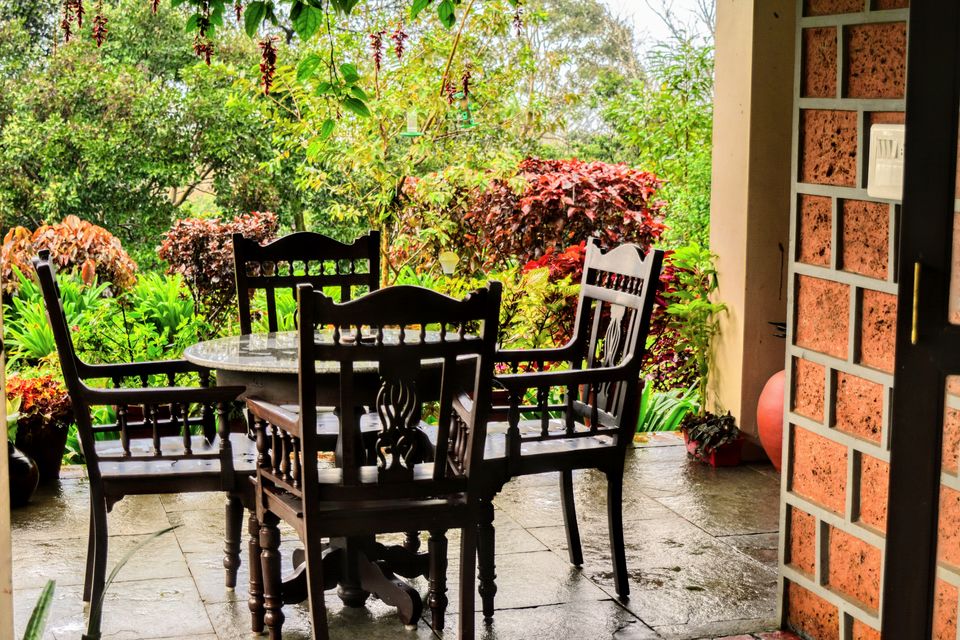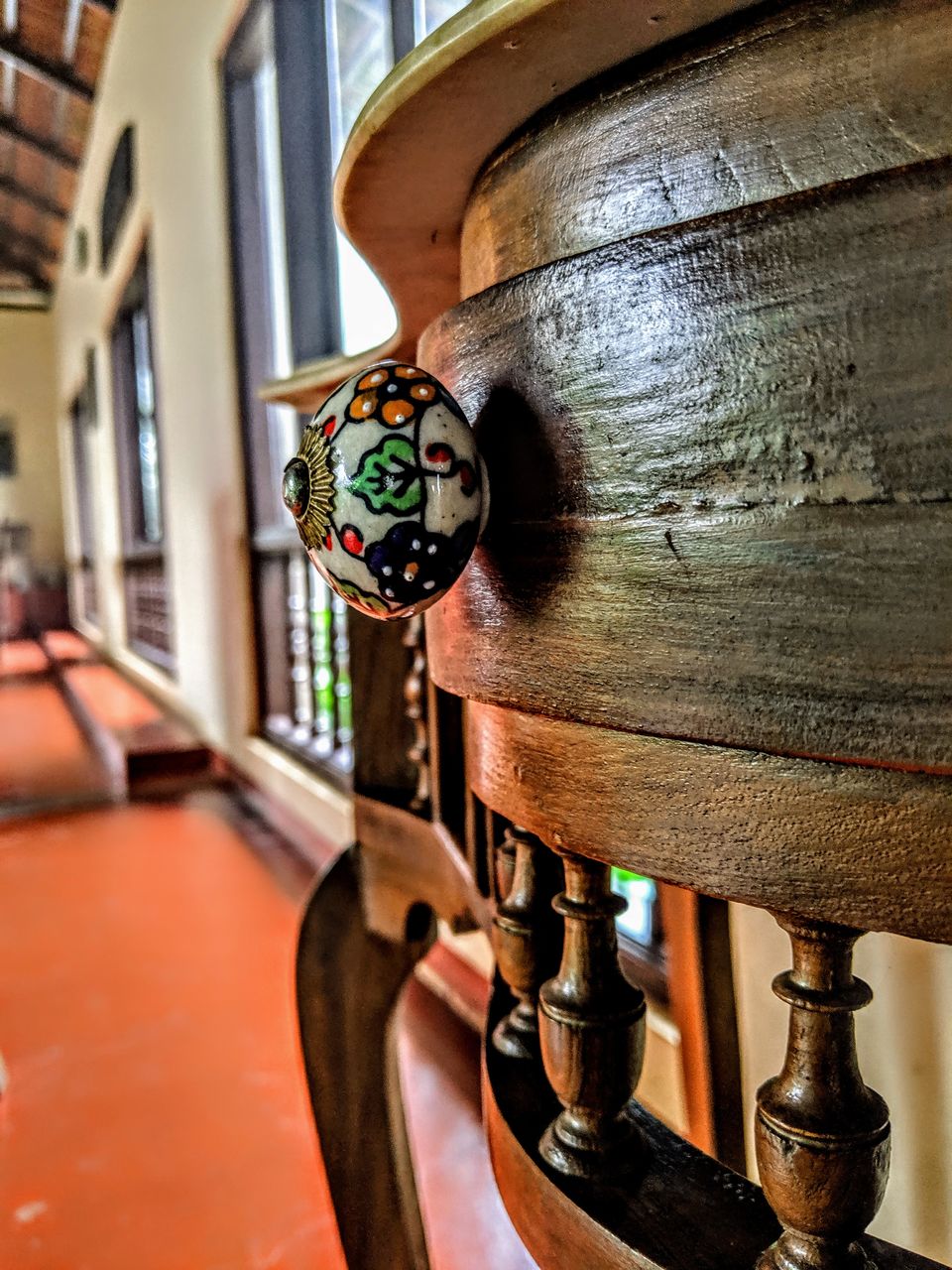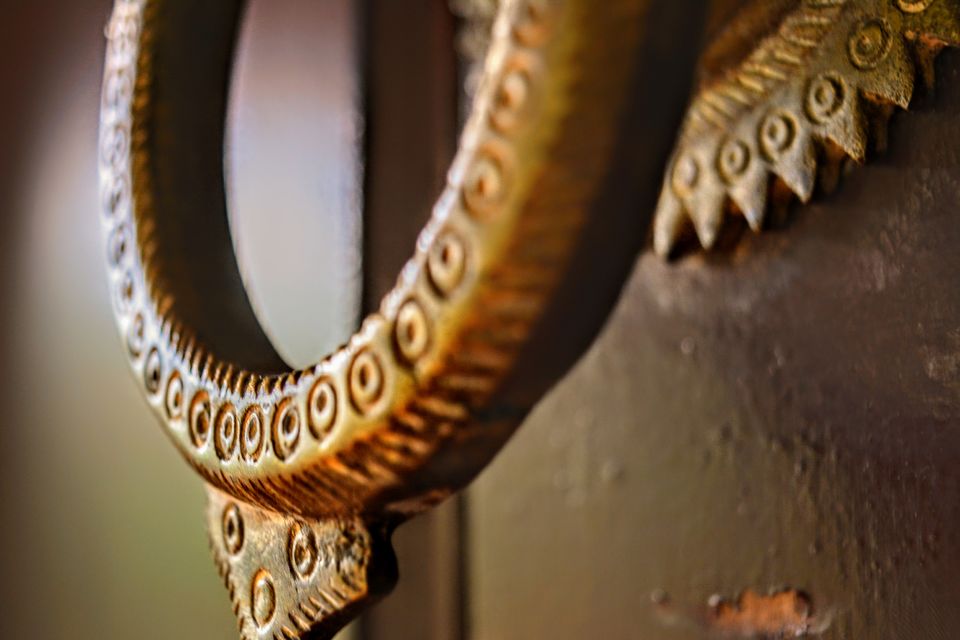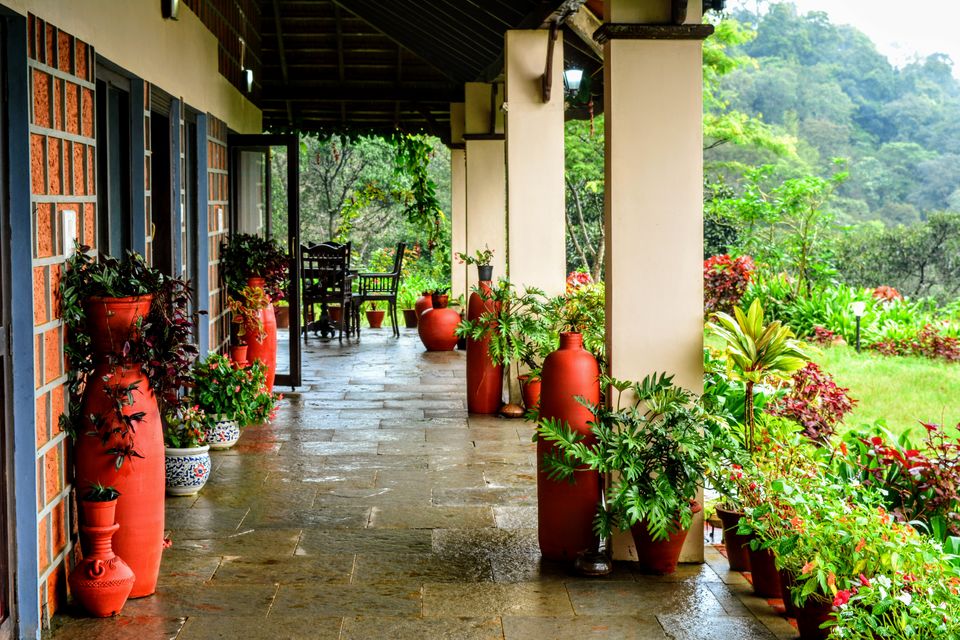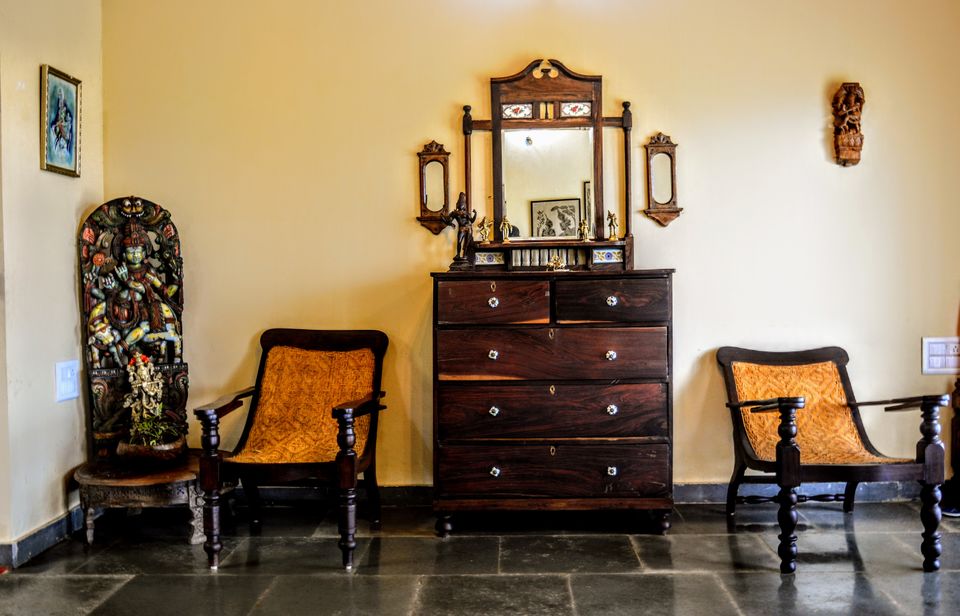 The main idea of building this resort in middle of forest is that the owner (who themselves are big nature lovers) wish to combine the concepts of nature and luxury! And once you entire here and find solace combining nature and luxury, you find yourself in a tranquil zone!
Accommodation
The resort is strategically planned. We've never ever seen such beautifully designed spacious cottages before. It gives a perfect feeling of 'Home away from home'. They have not used any modern and westernized architecture in the entire property. The connect with roots of India is for real. Magnolia hopes to re-capture the imagination of our traditional architects and craftsmen.
They have kept the purpose of connect with nature alive, and therefore, they have only kept 22 cottages in the entire property of 80 acres. The cottages are well equipped with modern amenities, yet the 'Indian Home' feeling is persistent. They are quite spacious ranging between 700 to 1000 square feet. And as soon as you enter the room, a warm therapeutic fragrance of lemon grass oil welcomes you and relaxes your mind! If that does not excite you, the lovely veranda would sooth your soul with never ending view of mountains and coffee plantations. How about sipping a strong filter coffee enjoying the greenery?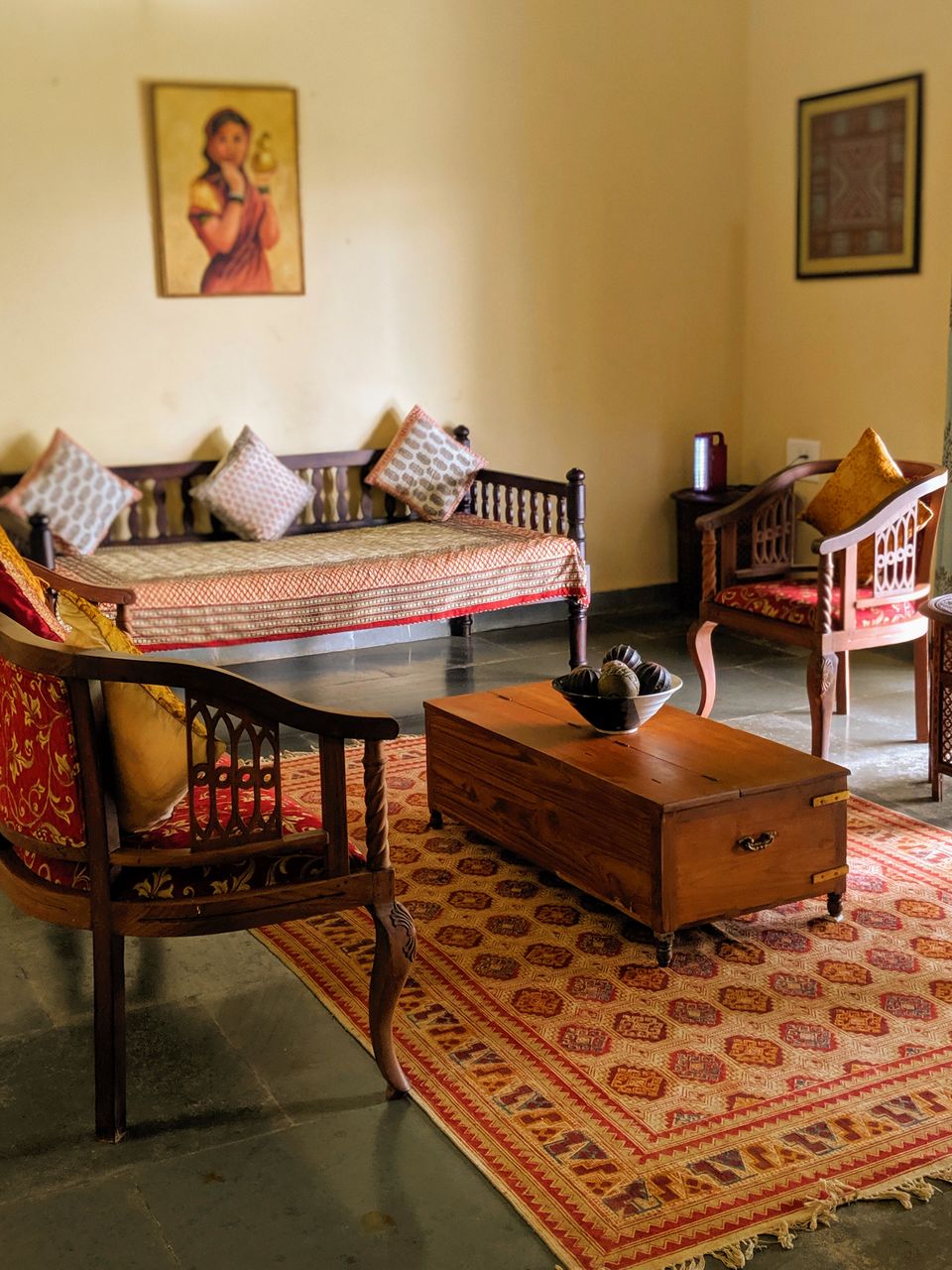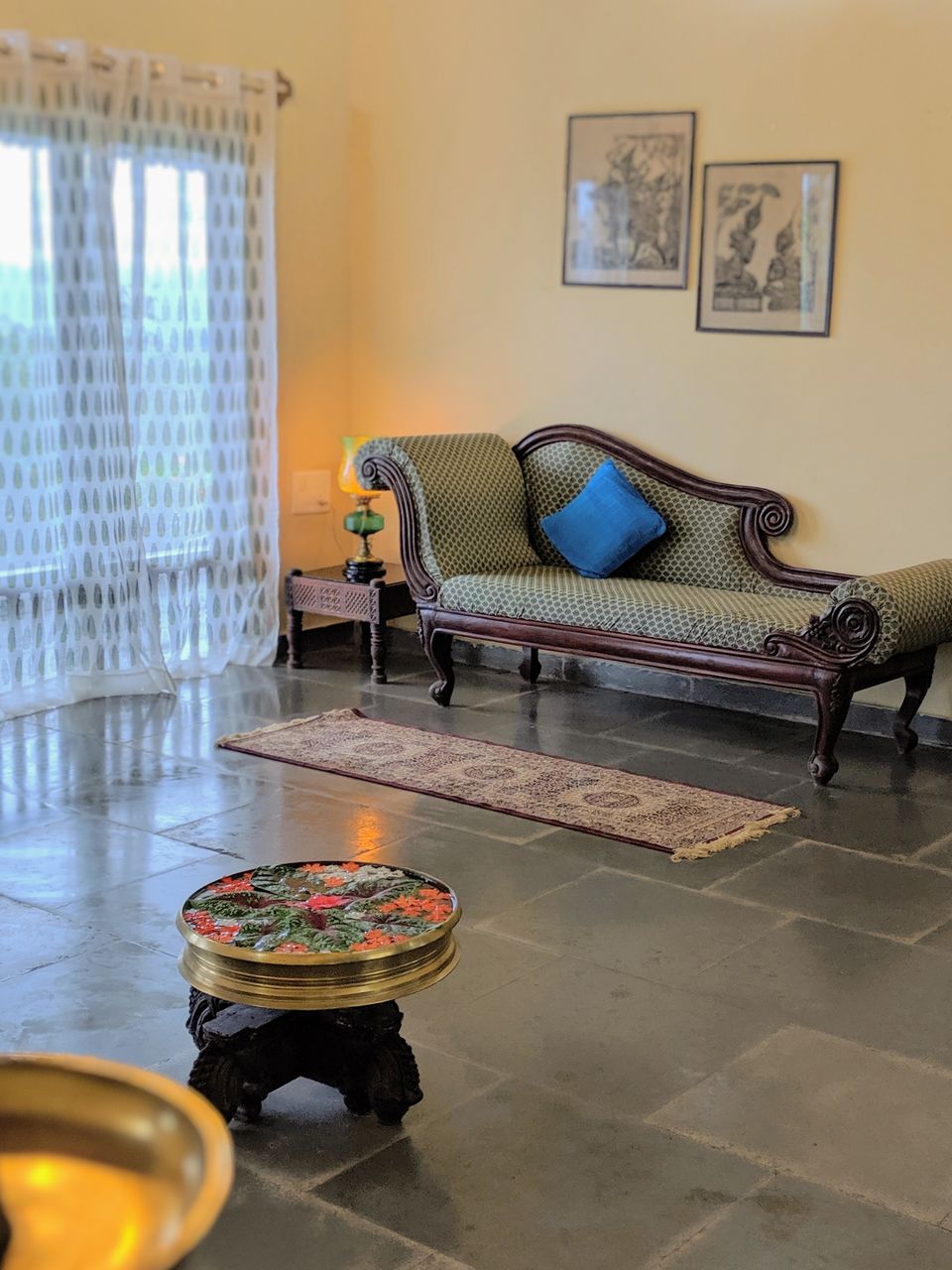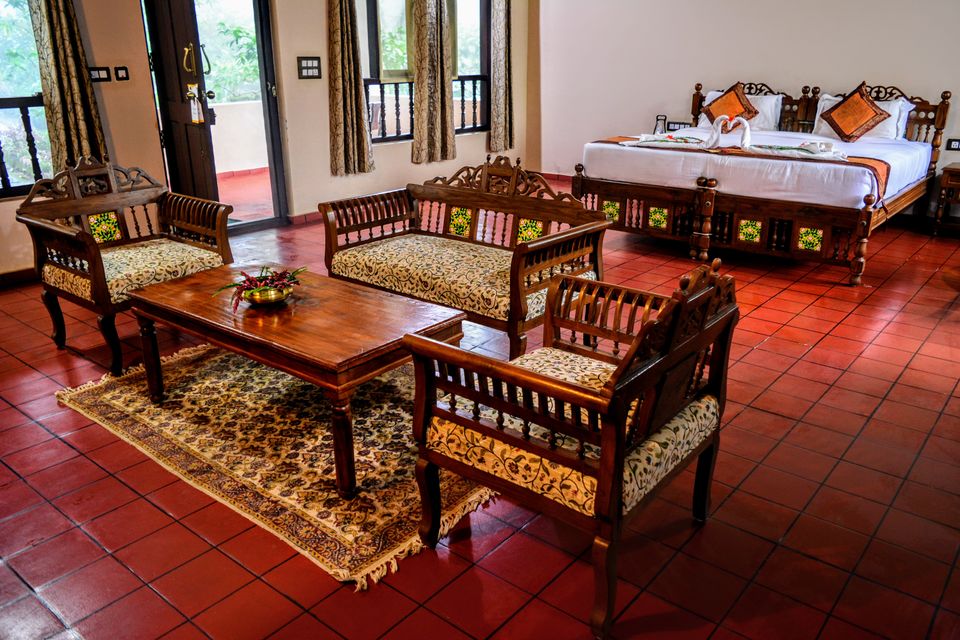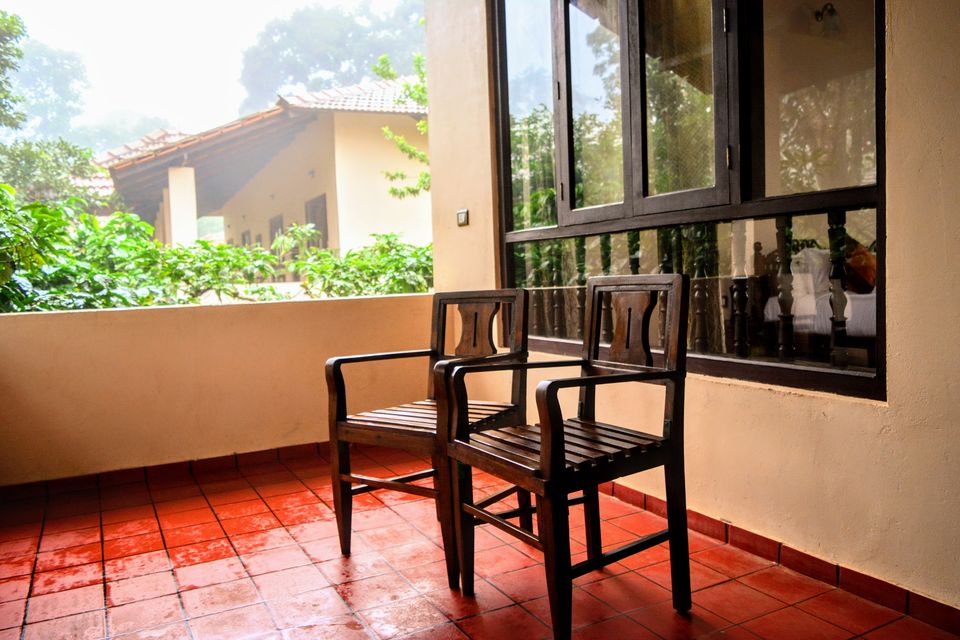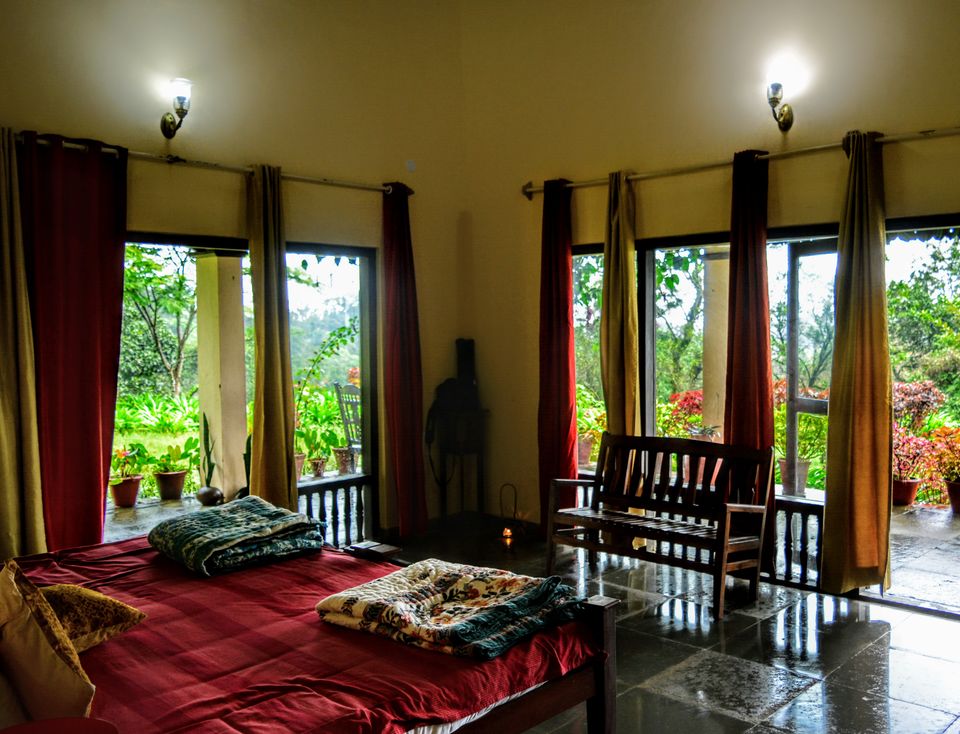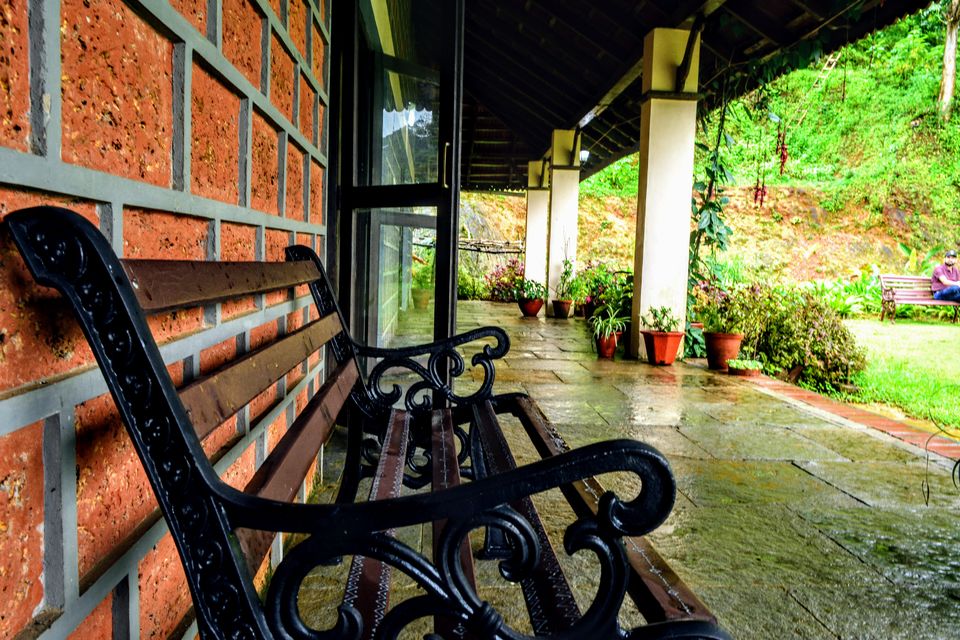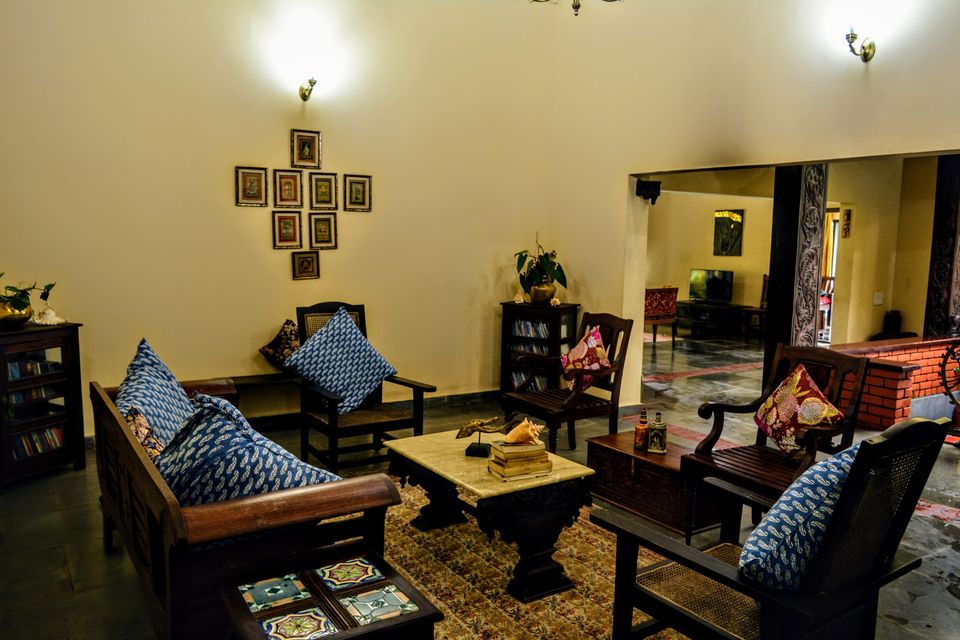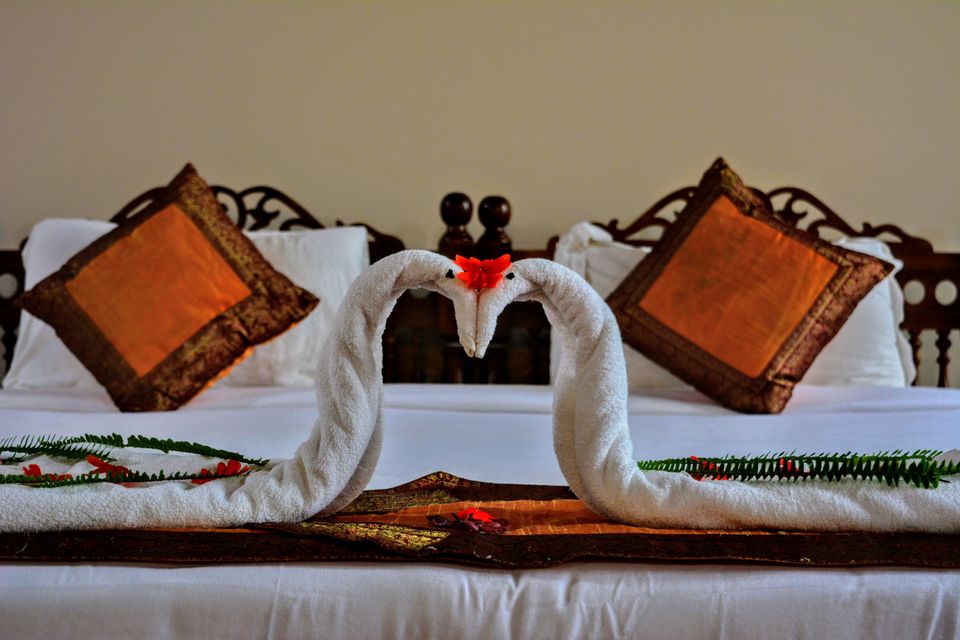 Although for many of us, the reception does not play a vital role in overall experience, but trust us, this is one the best place of the property where simplicity meets art. The owners constructed the reception using pillars from mansions in south India which were saved and reincarnated in this resort. The floor of the reception, and in fact of all the cottages is painted reddish brown (Geruah) in comprising of iron oxide. It is believed that iron oxide regulates the temperature of the place and keep the atmosphere cool. There is also a lot of science behind it giving positive vibes and earthy look! As soon as you enter the reception a beautiful copper vessel filled water studded with fresh leaves and flowers welcomes you. Wooden carvings and Diya chandeliers immediately grab your attention. From tables and chairs to sofas and mirrors - everything here is handpicked and antique!
Why Magnolia Resort?
Another brilliant fact about Magnolia is that they do not use plastic!
Its very important in today's time that tourism stays responsible towards environment. Just to be cost effective, many, many resorts and hotels round the globe use sub-standard quality products, plastic and other substitute which harm and cause damage to the environment. But, Magnolia stays on it's ground and supports the cause of protecting the environment and is responsible towards it.
Magnolia has 2 beautiful lakes inside their property - Emerald and Turquoise, which all the guests are free to explore. And, if that's not sufficient, then how about a pretty looking stream? Yes, guests can even go and visit this small stream which is inside their property.
If you think, 80 acres is very big and you would not be able to explore it? Don't worry! Because they have their own bicycles which you can hire. They also have their own vans which can take you around the property and even outside to explore.
For those who wish to explore nature on their own feet, there is plenty of land available for trekking, walking and even jogging! Don't forget your shoes :)
Love Coffee? Wish to know more about it? Then just ask the staff to organize a coffee plantation walk during your stay.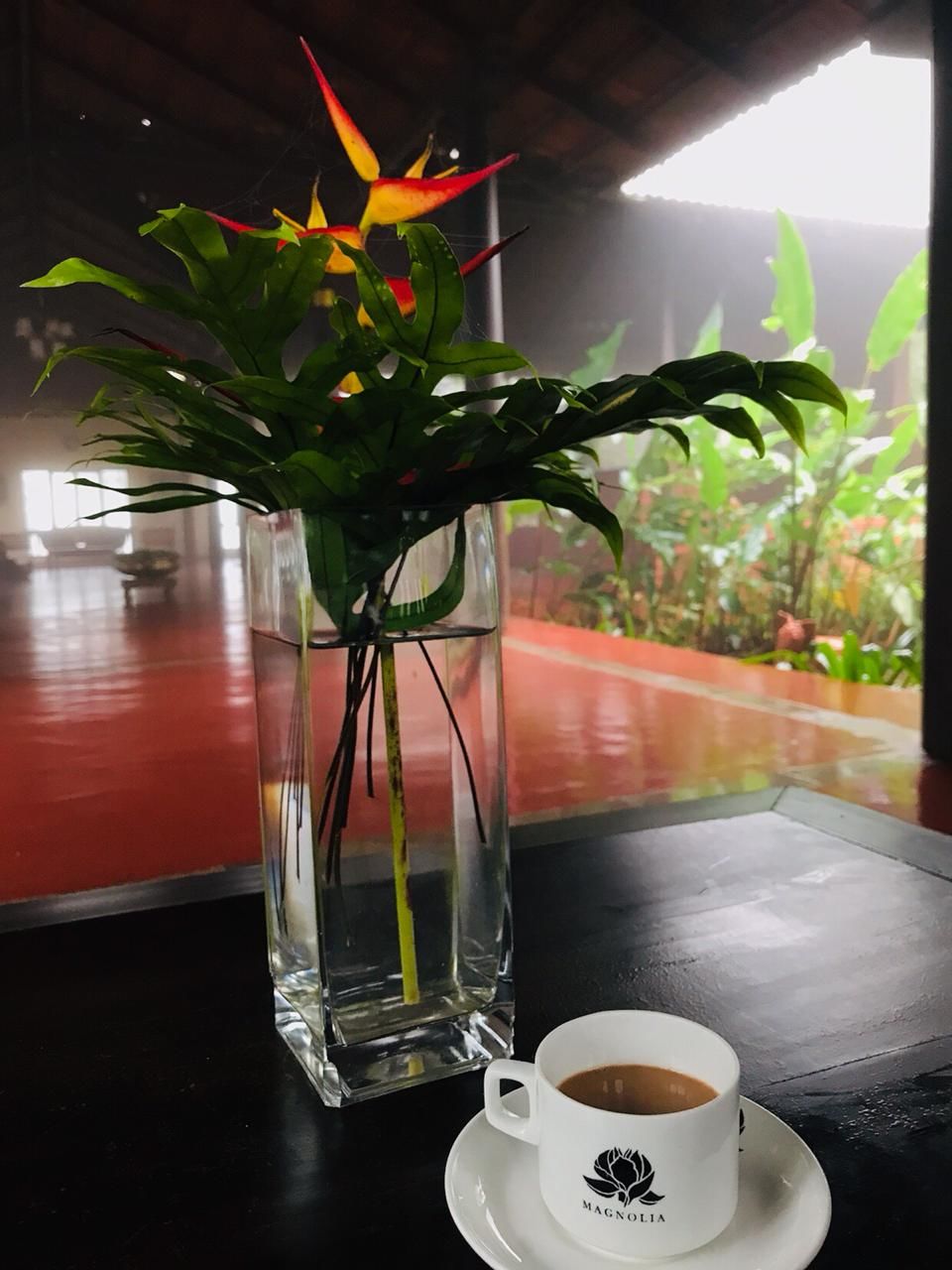 They have the best educated staff who are quite courteous and humble to guide to wherever you wish :) During our stay, the best experience we had was talking to owner about the resort, the state of Karnataka and many other things.
The entire team of staff is very polite, have good understanding of the place and surroundings, and most importantly, they all are wonderful people to talk! We really enjoyed sharing some great facts and history about the place.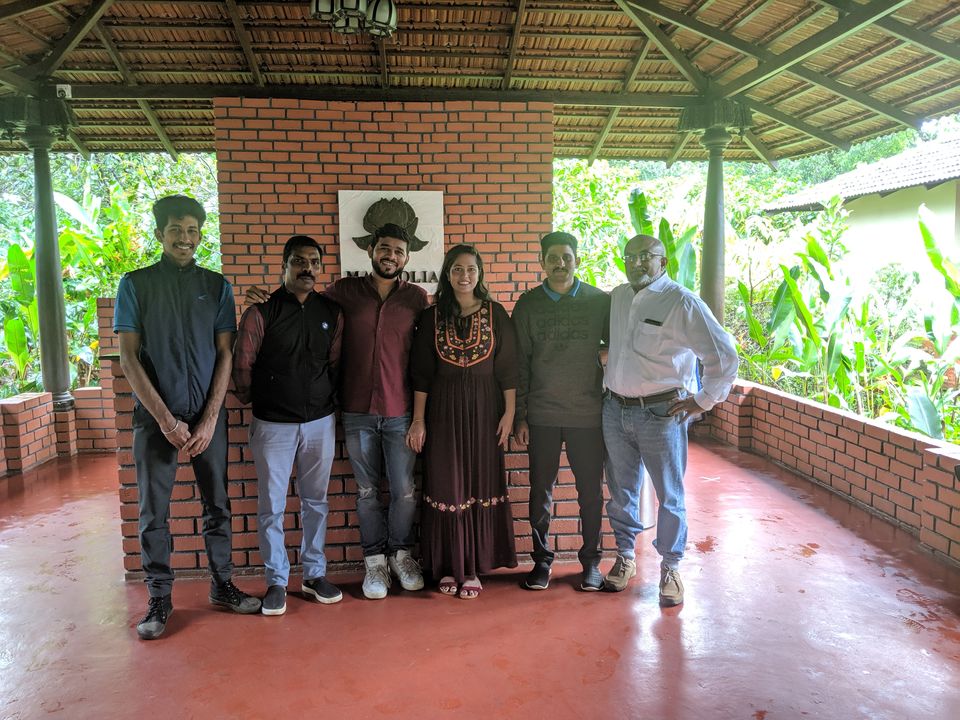 Magnolia Resort can also arrange for a complimentary bonfire on any day of your stay. It can get really cold in the mountains.
Guests staying at Magnolia are welcome to golf at the Coorg Golf Links, which is about 6 km from the estate. The Concierge at Magnolia will make arrangements for you based on availability. (Green fees are payable at Magnolia. It is important to note that the Coorg Golf Links only accepts players who are either members of golf clubs anywhere in the world or know golfing.)
If you love photography, then Magnolia is heaven for you. This property alone is the home of over 200 varieties of exquisite birds. The plants and trees in Magnolia attract hundreds of varieties of butterflies throughout the year. It is home to a dozen different varieties of Orchids, that have all grown naturally in our pristine environment. What more? They have seasonal photography organized as well for the guests - https://www.magnoliaresorts.com/photo-contest.html
Last, but definitely not the least; Magnolia is has its ow library with a collection of more than 300 books for all ages.
If you have all these experiences at your disposal while you are staying at Magnolia, why would you even wish to step out for even once?
Restaurant
Food served at the PepperVine restaurant is mostly made from organic vegetables and fruits and cooked in the finest of ingredients. We were really surprised to know that this restaurant serves ONLY fresh food. It simply means, no food is pre-cooked here, no vegetable is chopped before the order is made. They only start preparations when the guest orders. Also, unbelievably, the even grow their own veggies. How amazing is that? So, you need not worry about the quality taste and freshness :)
Another feature of this restaurant is that it a beautiful spread local Coorgi delicacies along with famous Indian and Western dishes. There's something for everyone here.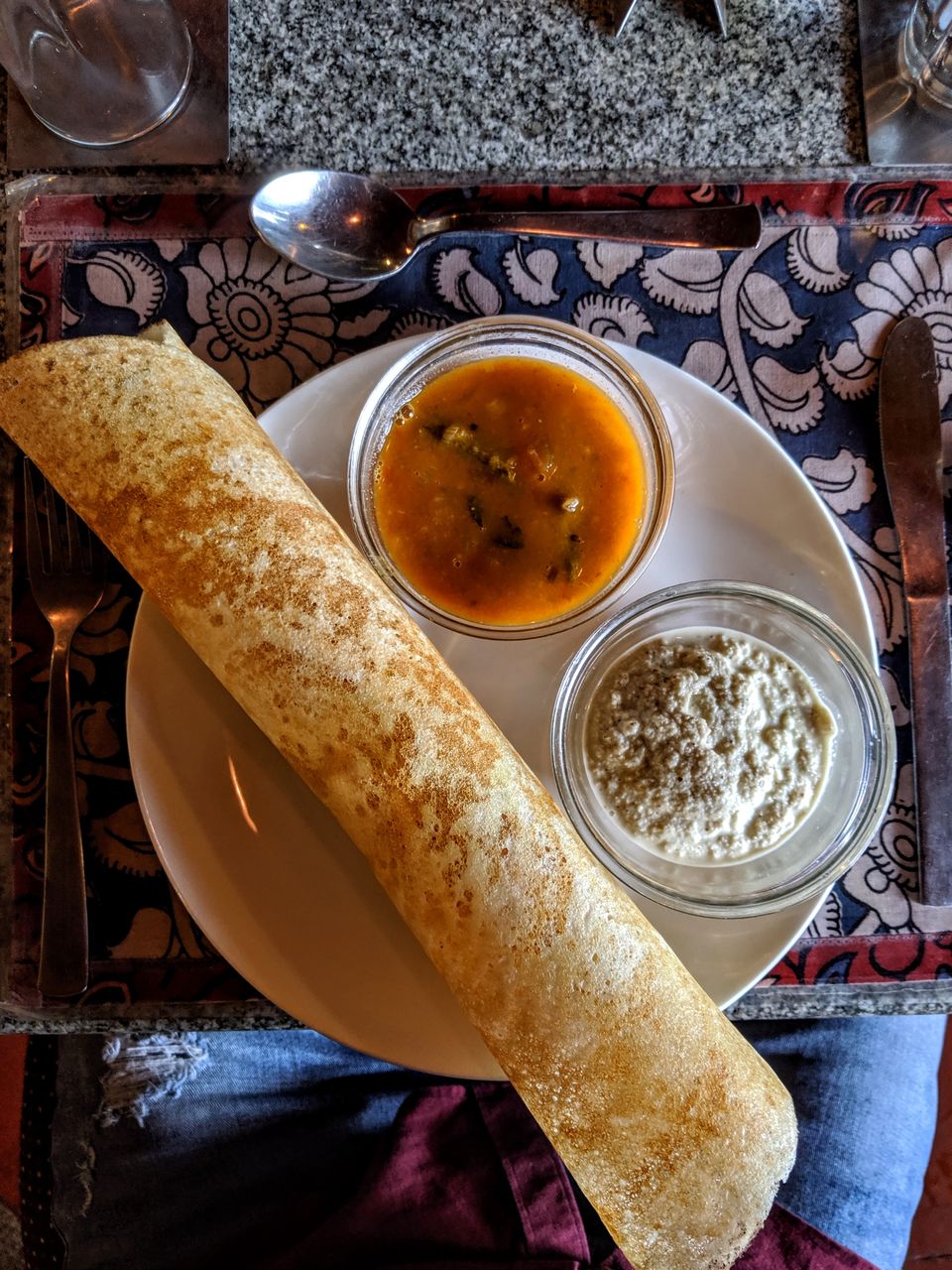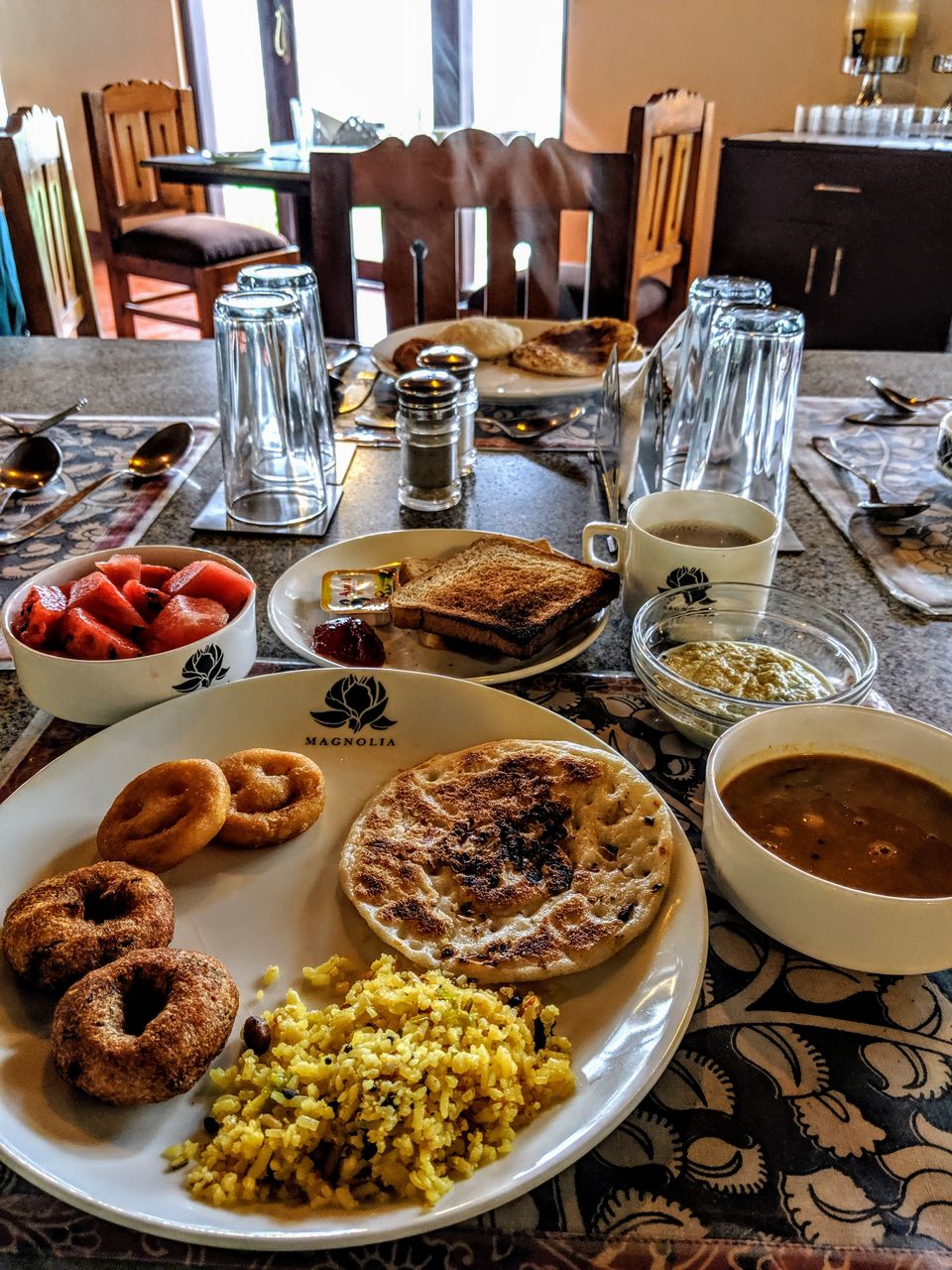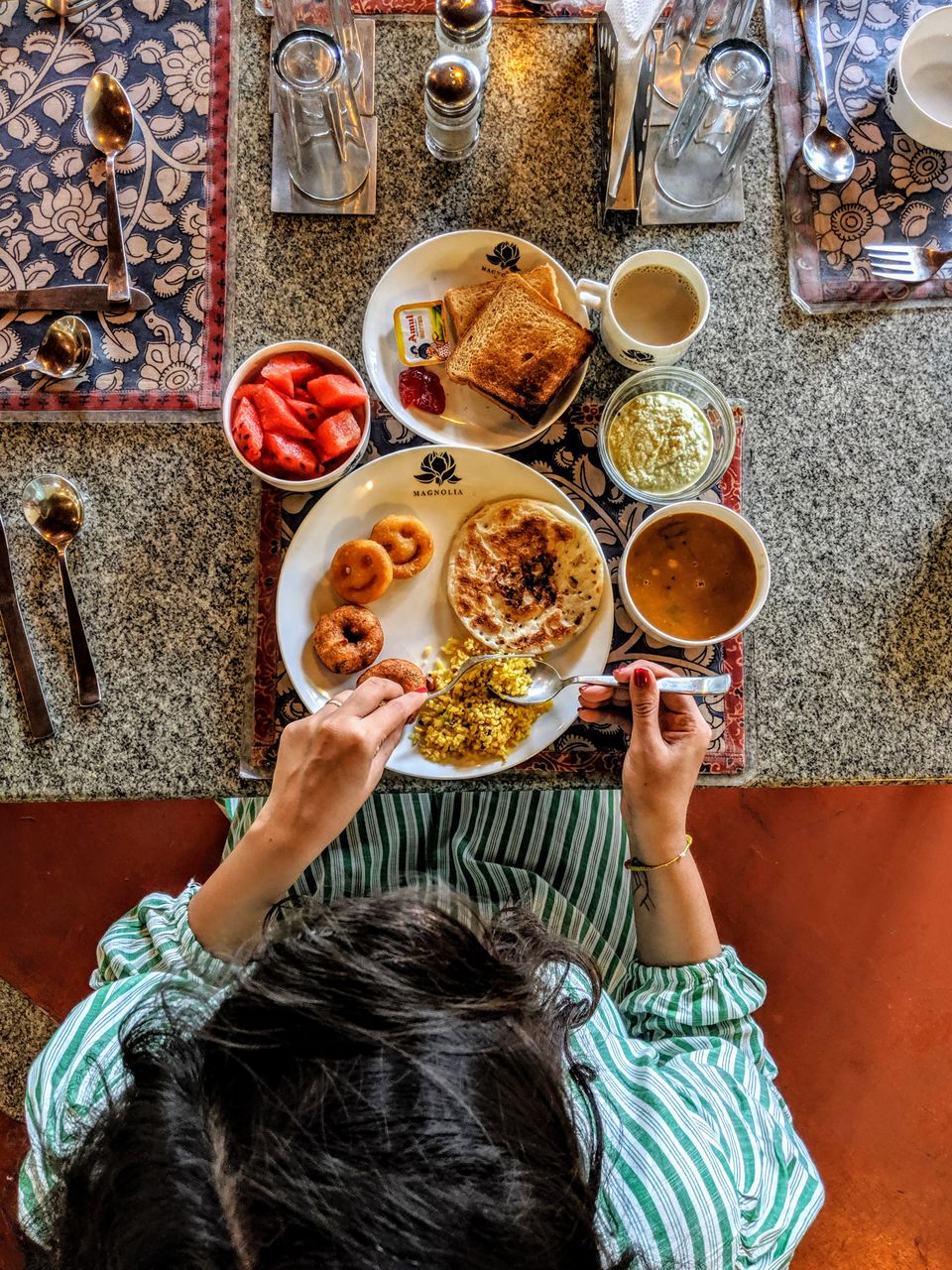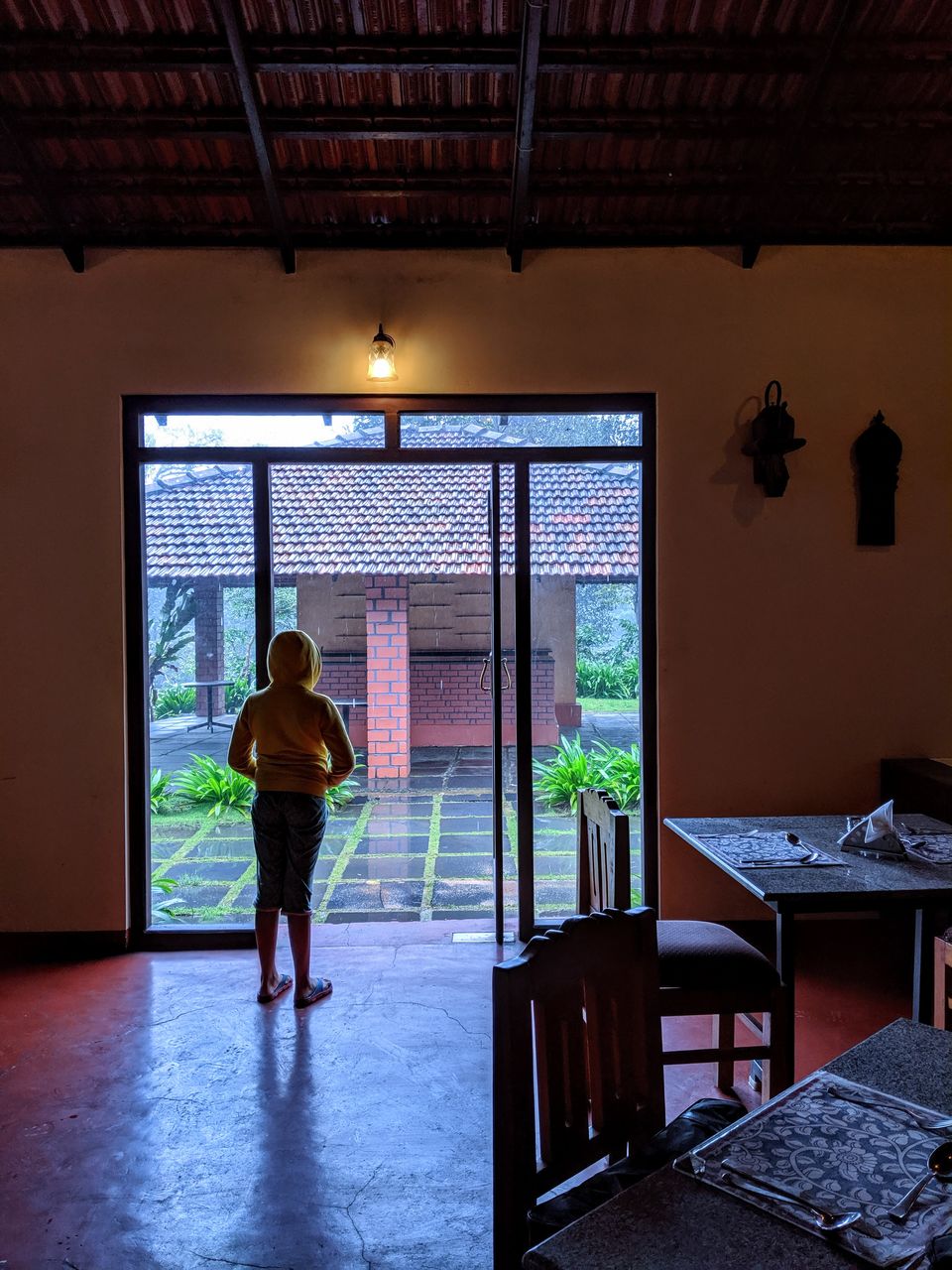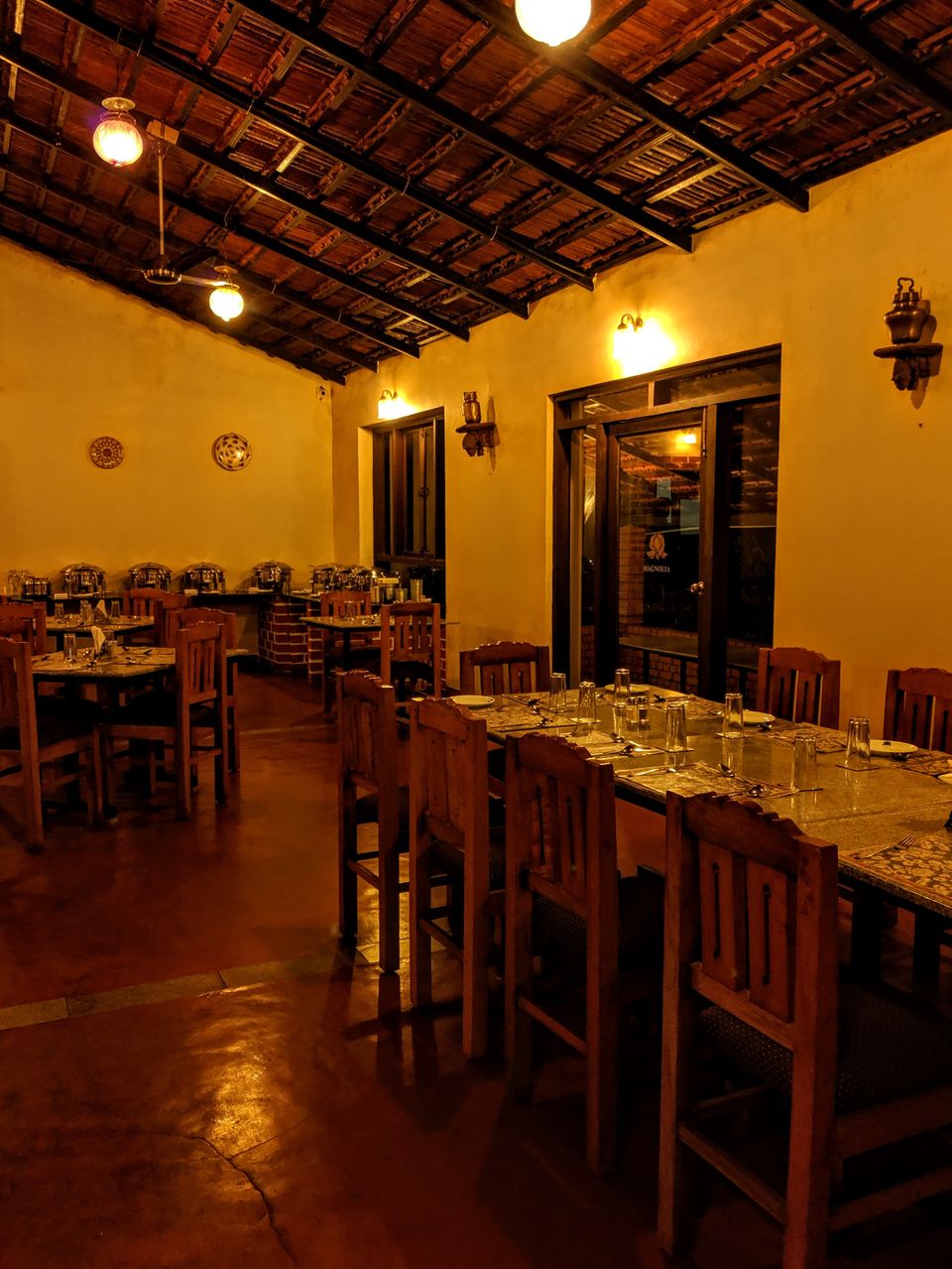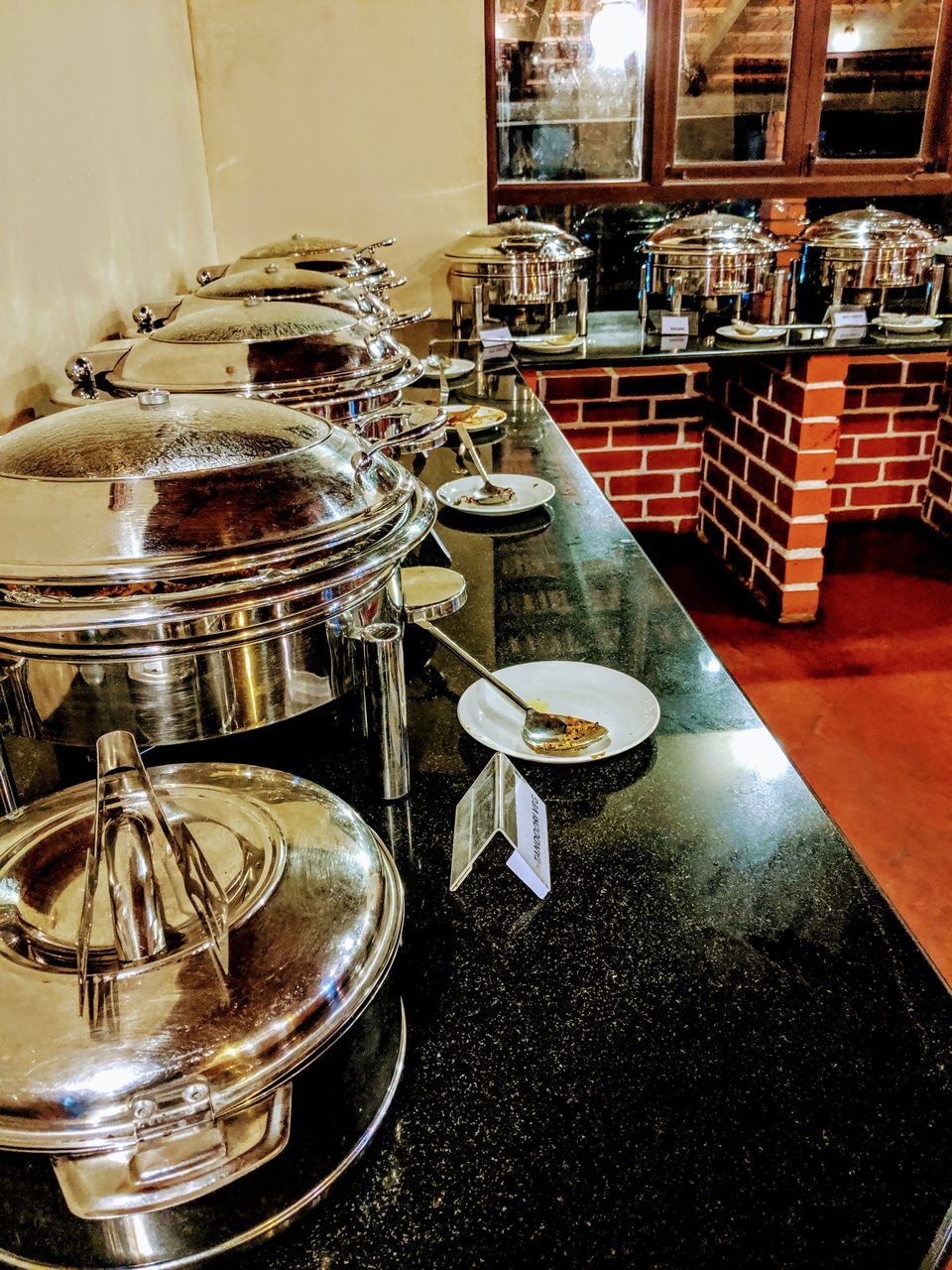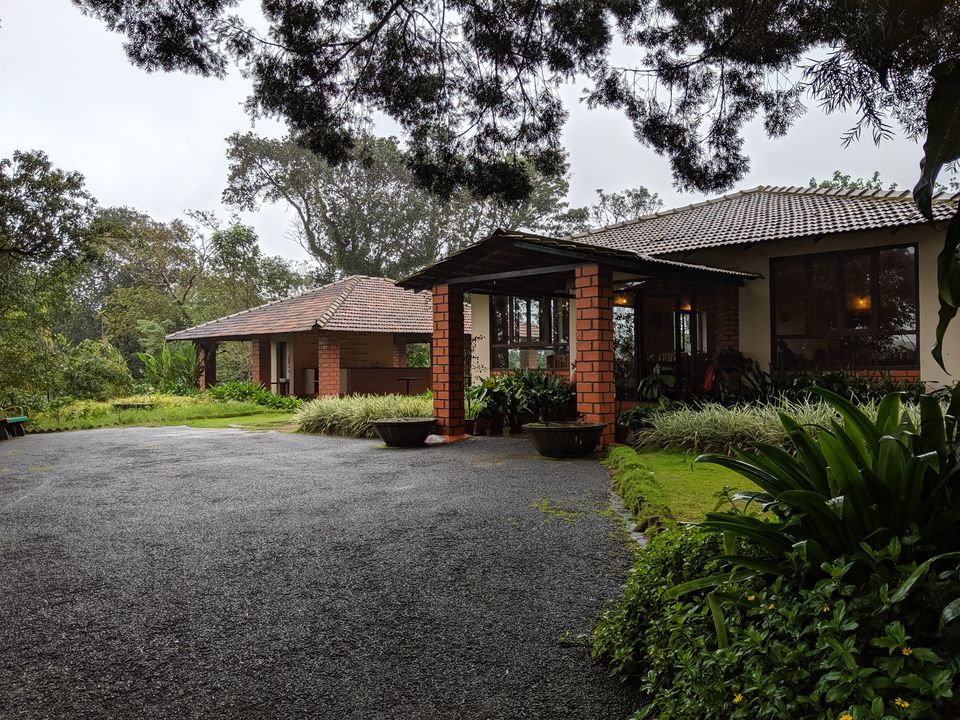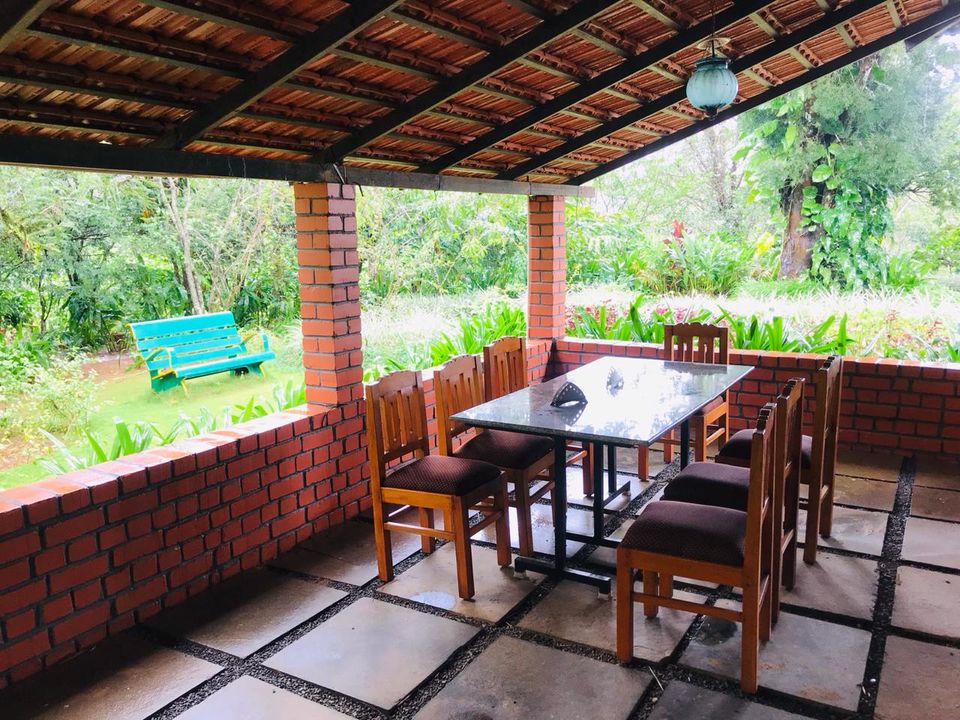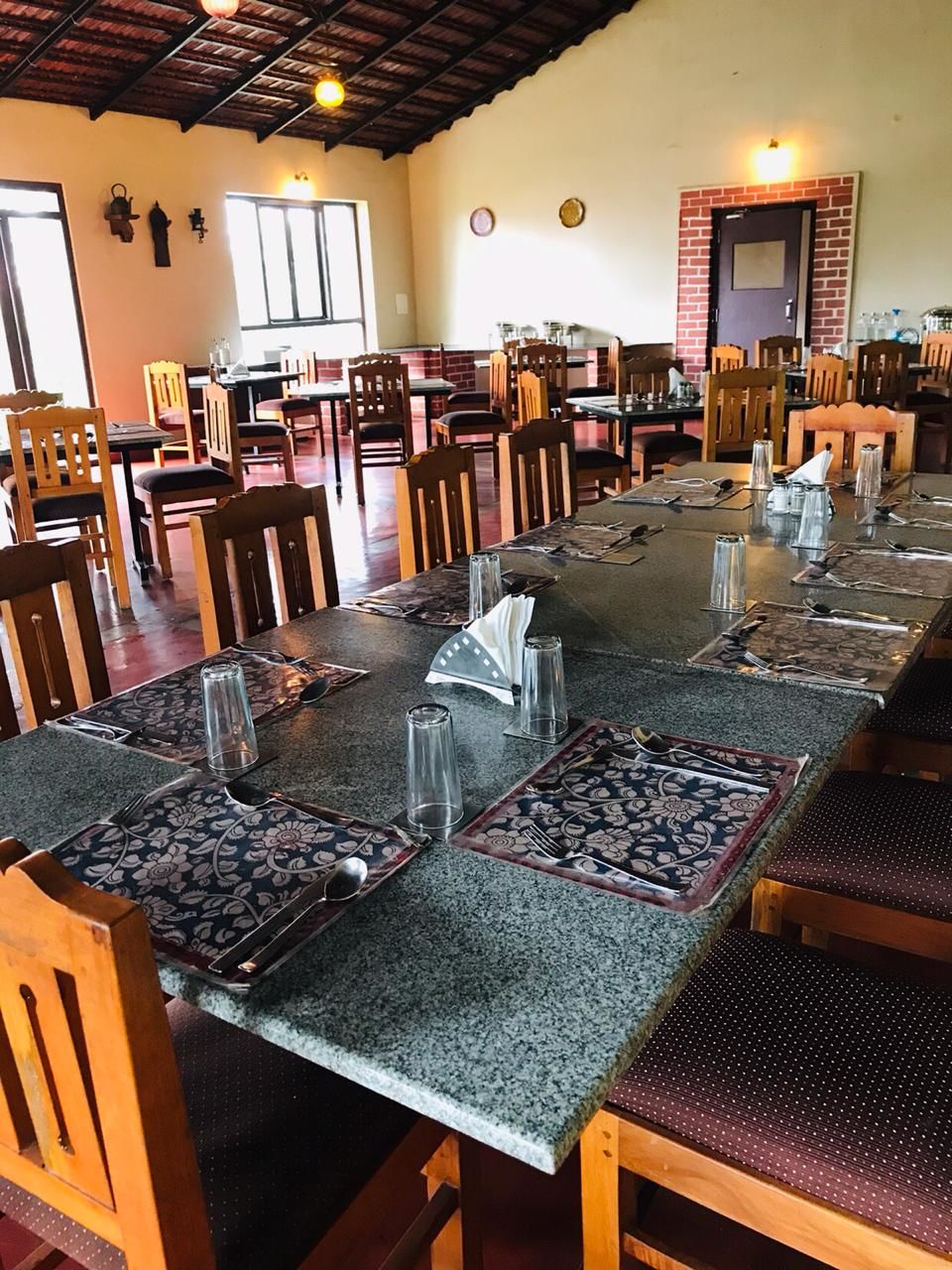 If you're looking for rest and relaxation away from the harried life of the city, where the skies unfold the untold pleasures, where the greenery of dreams flow on and on, where the mind and spirit is rejuvenated, a pristine getaway awaits at THE MAGNOLIA RESORTS. Here it's all about Nature - Tranquility - Luxury!
Please do visit https://www.magnoliaresorts.com/ for reservations :)