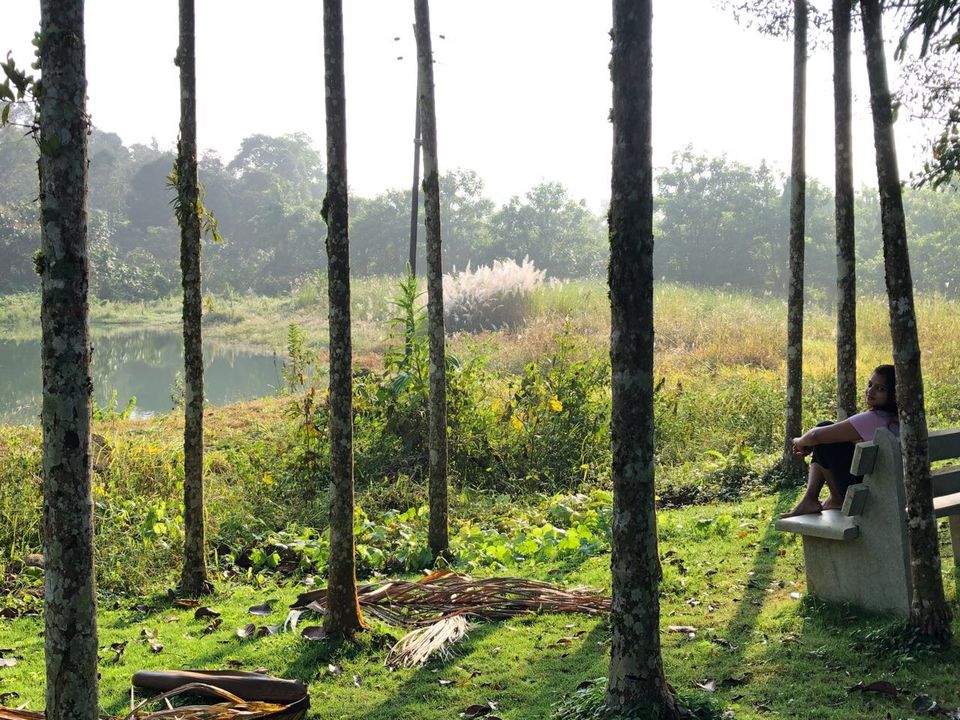 As there is nothing much to do in Bangalore during the long-awaited Diwali weekend, we ( me & my better half ) decided to go on a road trip to Kannur, Kerala ( Also previously called as Cannanore ). When we started from Bangalore on Thursday 19, 2017, all we had in our mind was reaching Kannur as early as possible and meeting our relatives the next day and so on, but the plan had a small change when we were almost halfway.
We started Bangalore ( Electronic City ) around 4:45 pm, the route we chose was Bangalore - Srirangapattana - Hunsur - Gonikoppal - Virajpet - Iritty - Kannur. As per the plan, the total journey was just 321Km (7 hrs ), but we were still in Mysuru bypass at 8:30 pm due to the long weekend traffic on the Highway. So we thought it's not a good idea to drive through the ghats late in the night so we decided to stay over at Virajpet, Coorg that night.
As it was a long weekend, almost all good hotels and home-stays were booked and few places left were highly priced. It was our luck we got a room at Windchimes ( Though it showed sold out in many booking apps ). A lesson learned here was, even if it shows sold out in the online sites, call the property before ruling that option out ). It was almost 11:00 by the time we reached Virajpet, and we have to take a deviation of almost 9km to reach the resort.
We went with no expectation as we just wanted a clean and tidy place to sleep over we hit the roads again early in the morning. The google maps took us to the property, but as it was pitch dark and no proper sign boards it took us another 10-15 mins to get into the property. Well there awaited our surprise, a beautiful property hidden inside a coffee estate.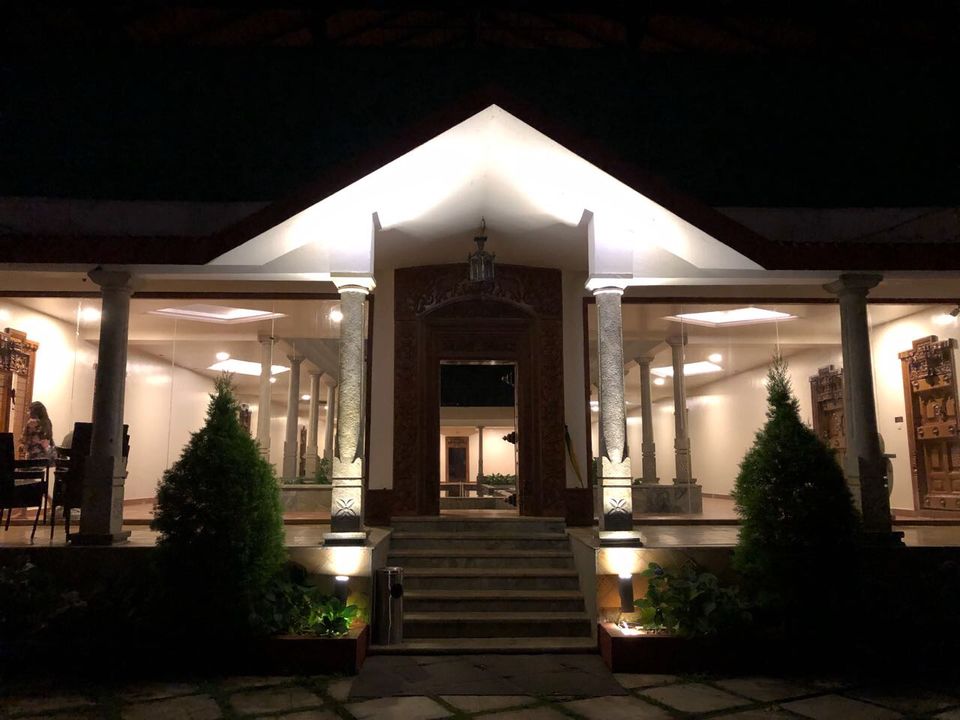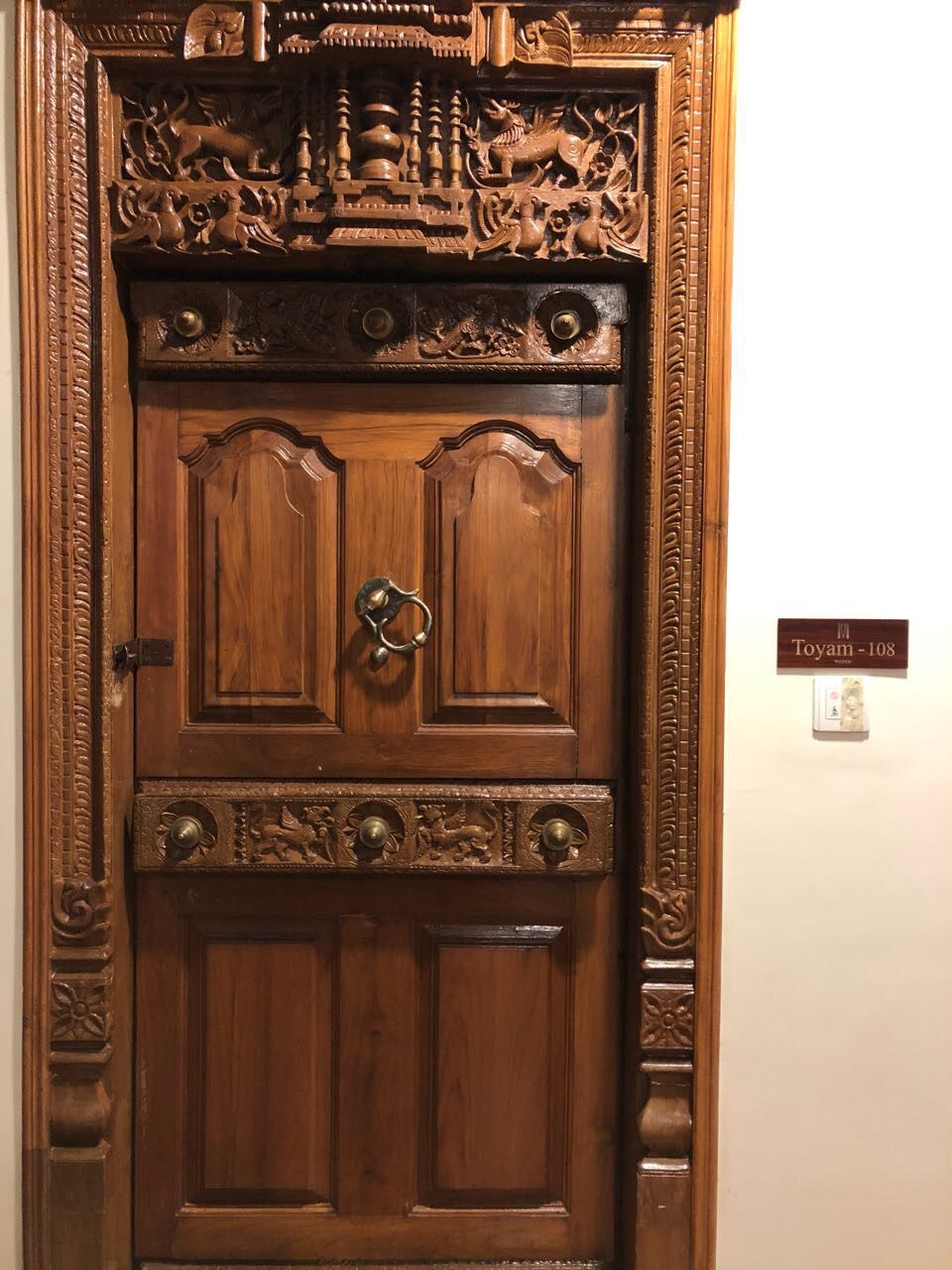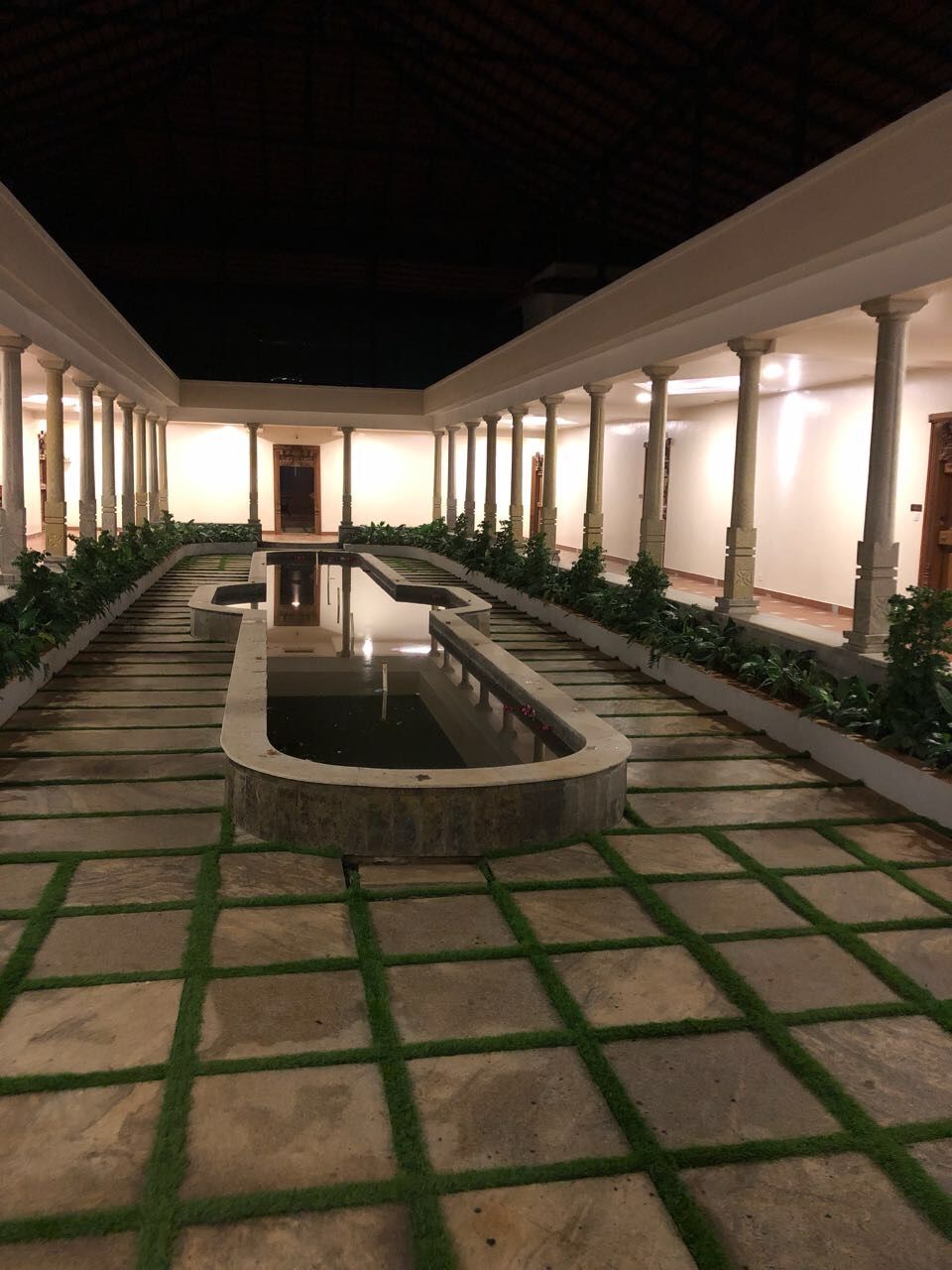 The rooms were quite big and clean. It cost us around 4500 per night ( Discounted ). This property is not a proper resort its a cross of Resort and Home-stay ( Not sure what to call it as :P ), as there was only one person to welcome us and no prior formalities of check-in (might be because it was almost 11:45 pm ). Yes, we had a good night sleep.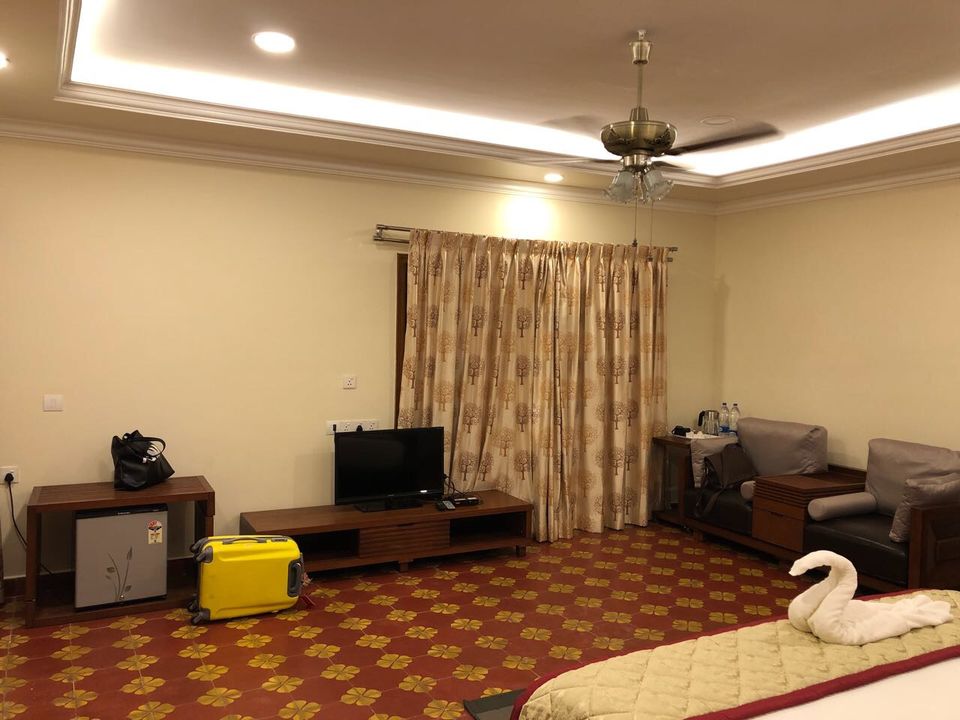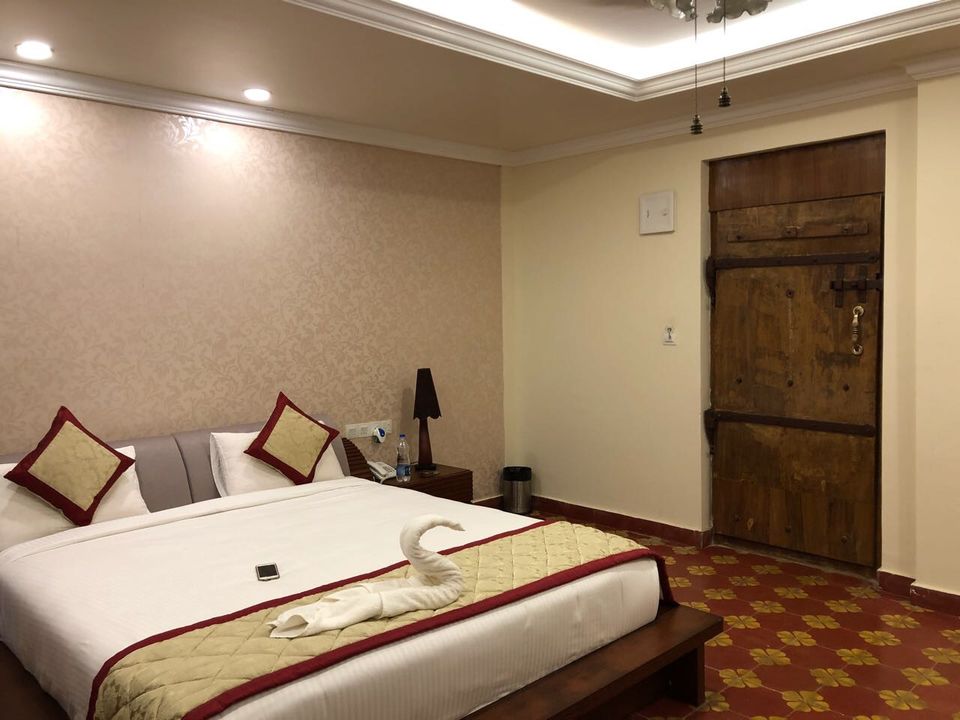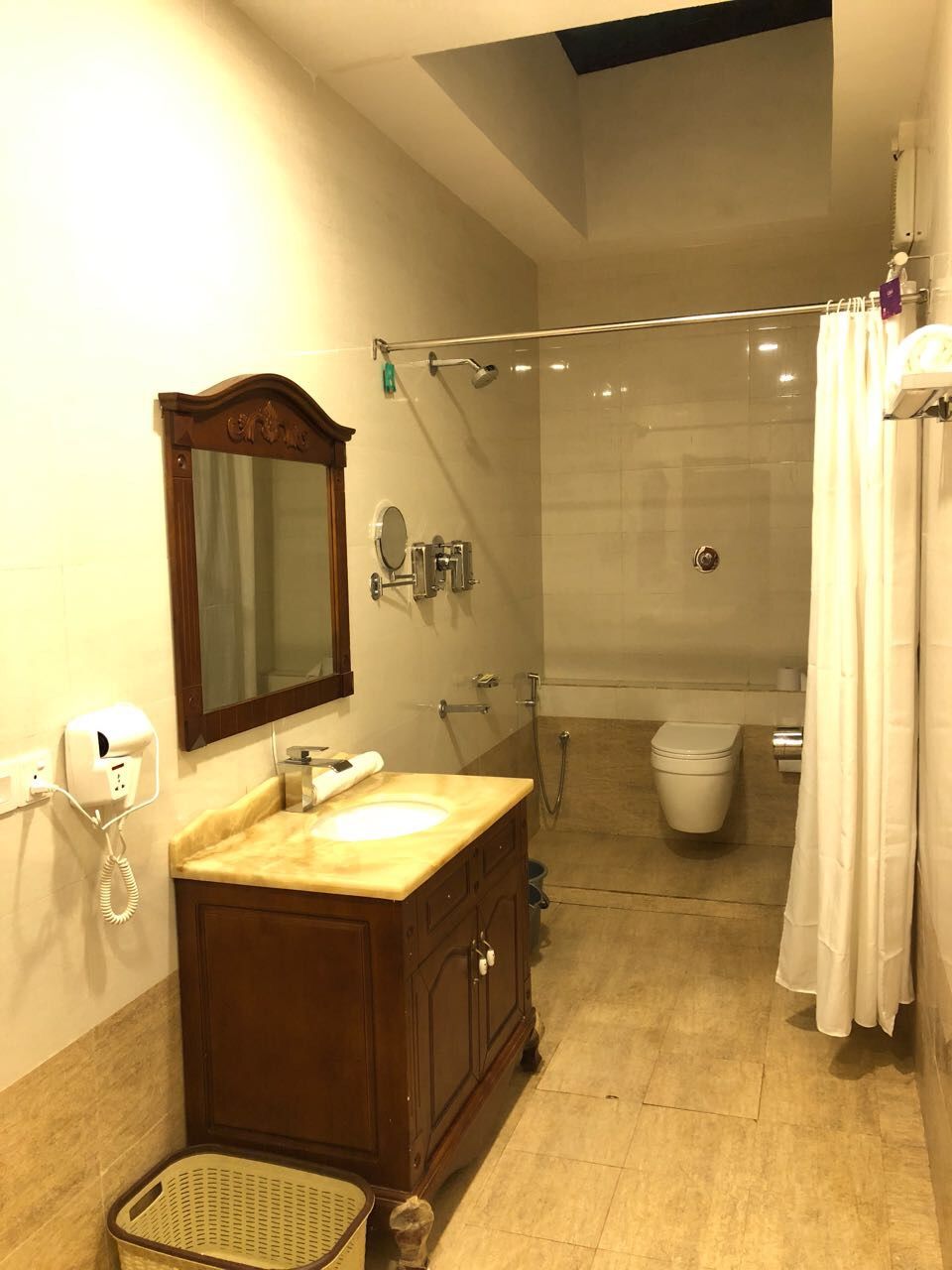 Got up with the beautiful sound of birds chirping, well when I just peeped through the window, another surprise !!! a lake. We decide to take a tour of the property, have breakfast and then leave. They had few seats near the lake, where you can just sit back and relax, and play area which consists of Carom board, Foosball, table tennis and chess. Later we packed our stuff, had breakfast ( they make it as u orders- decent food, breakfast was included ). It was hard to say goodbye to the place as we spent very less time here.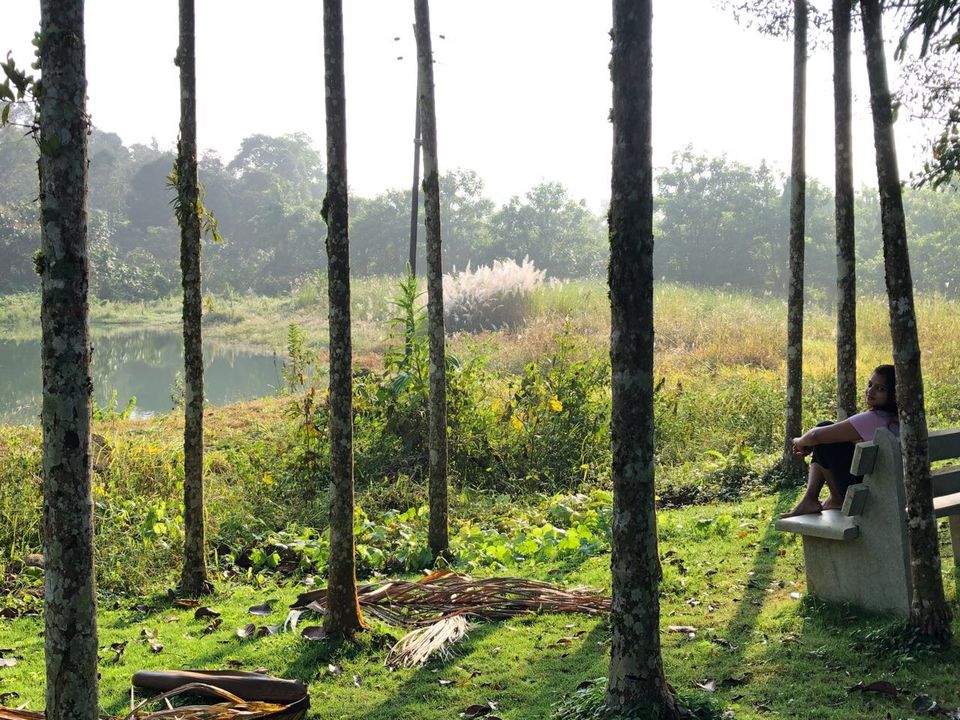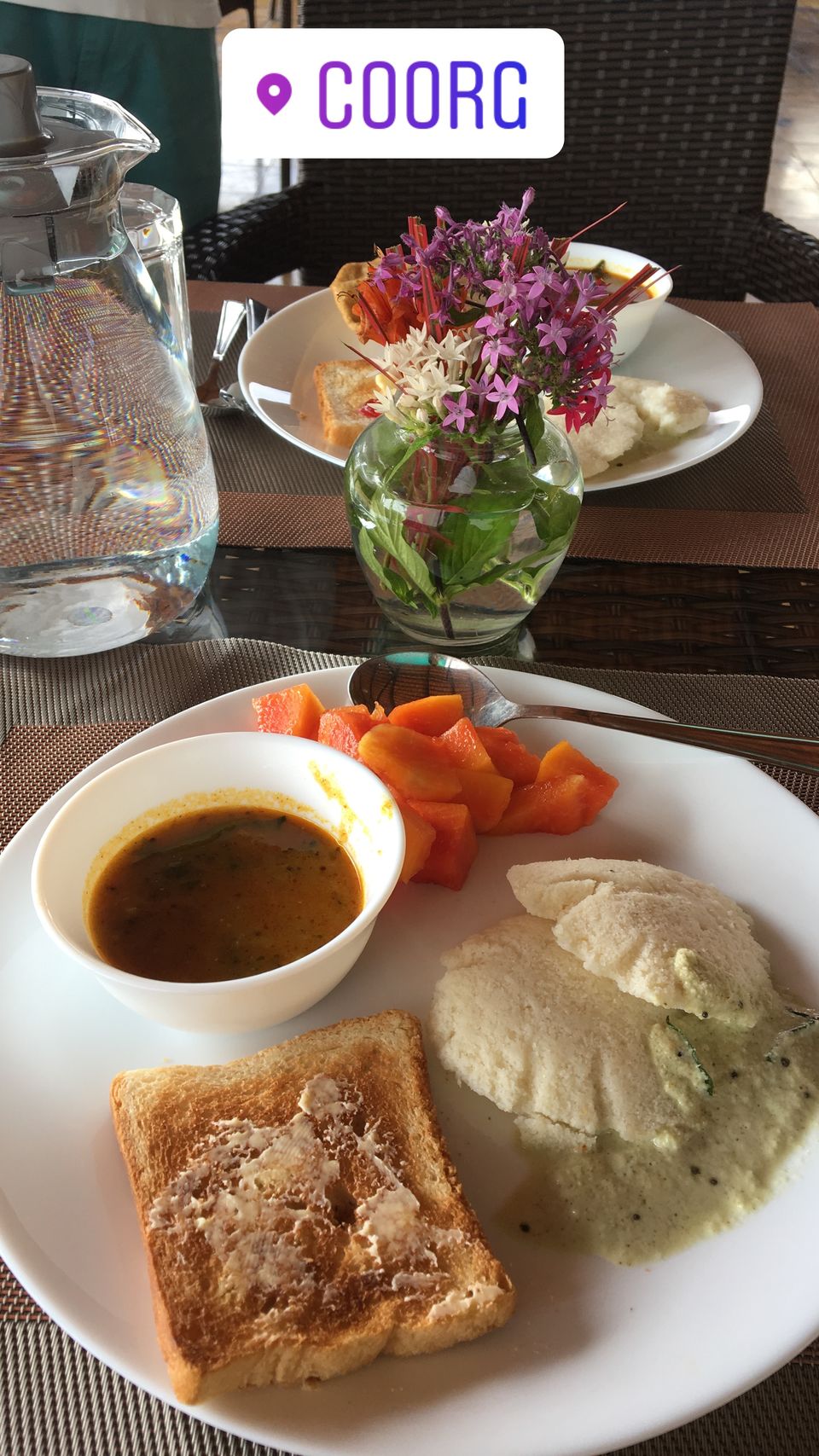 We left the property by 10:45 am, where our maps said, would reach Kannur in 2 Hrs 30 mins. The roads ahead were beautiful, lush green with a cold breeze. We reached Kannur by 12 pm. We spent rest of the day with our relatives in Kannur.
Next day we decide to take a break from the Kannur town and head to a Beach Resort. Yes, it was a hassle to find one as it was a long weekend. After so many last minute research and calling, we found Harry's Sea Shell Beach Resort, near Kadalayi Beach, Kannur. We went there with no much expectation as the pictures found online were not that impressive, we had no choice. We reach the property at 12 pm. When we entered the property, we were like Wooooowwwww, as we were staying right in front of the beach, and it was beachfront rooms. What more can I ask for on this unplanned holiday???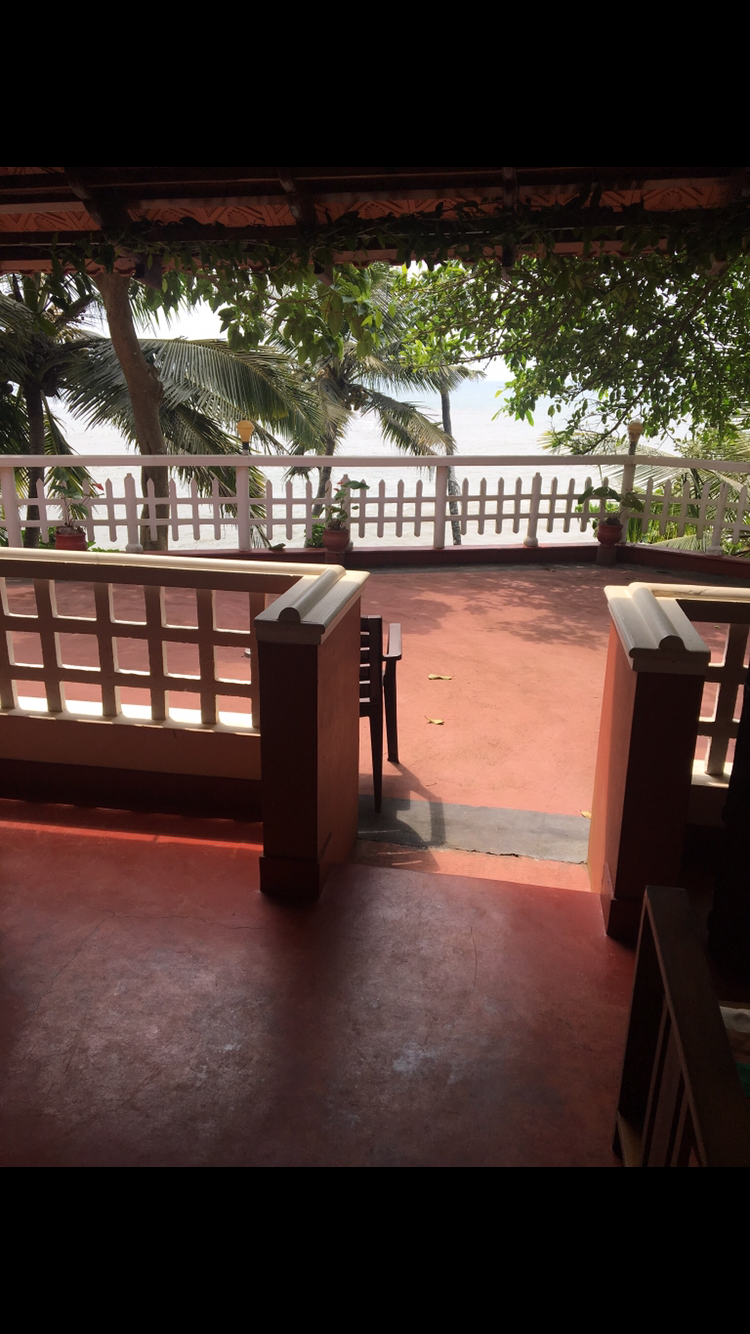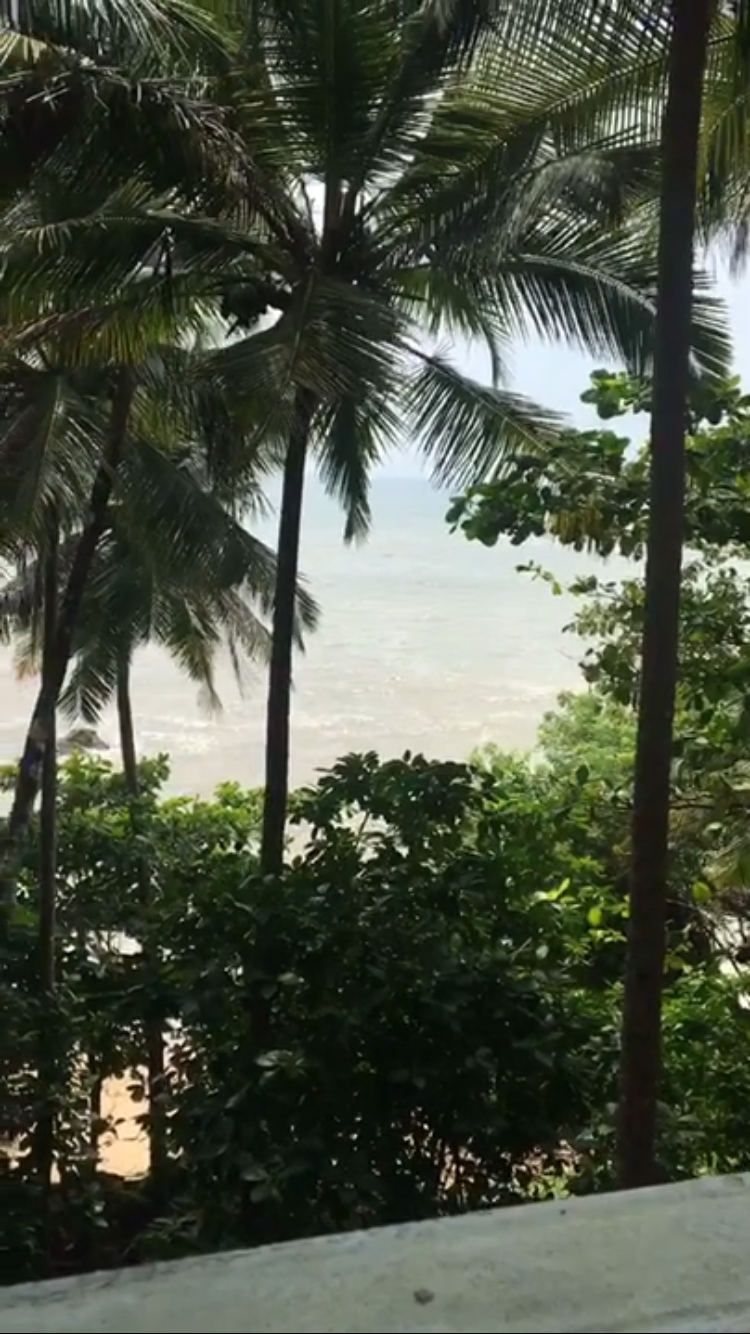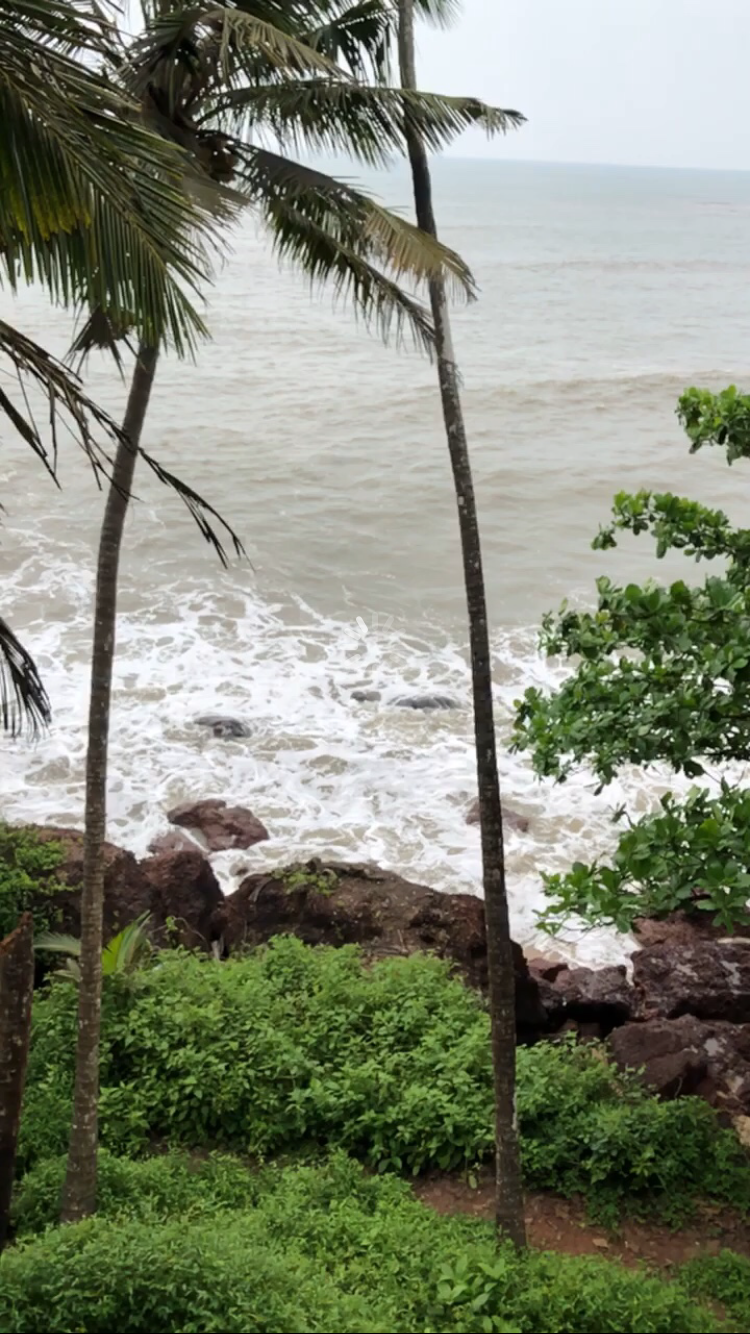 At 2pm, we had our lunch, do not go there expecting a proper resort kind of services and food. They serve good home cooked food as per your order and it tastes quite good. Around 5pm, we decided to head to the Drive in beach ( All the car lovers, you must try this place for sure). It was a lovely experience, one of a kind.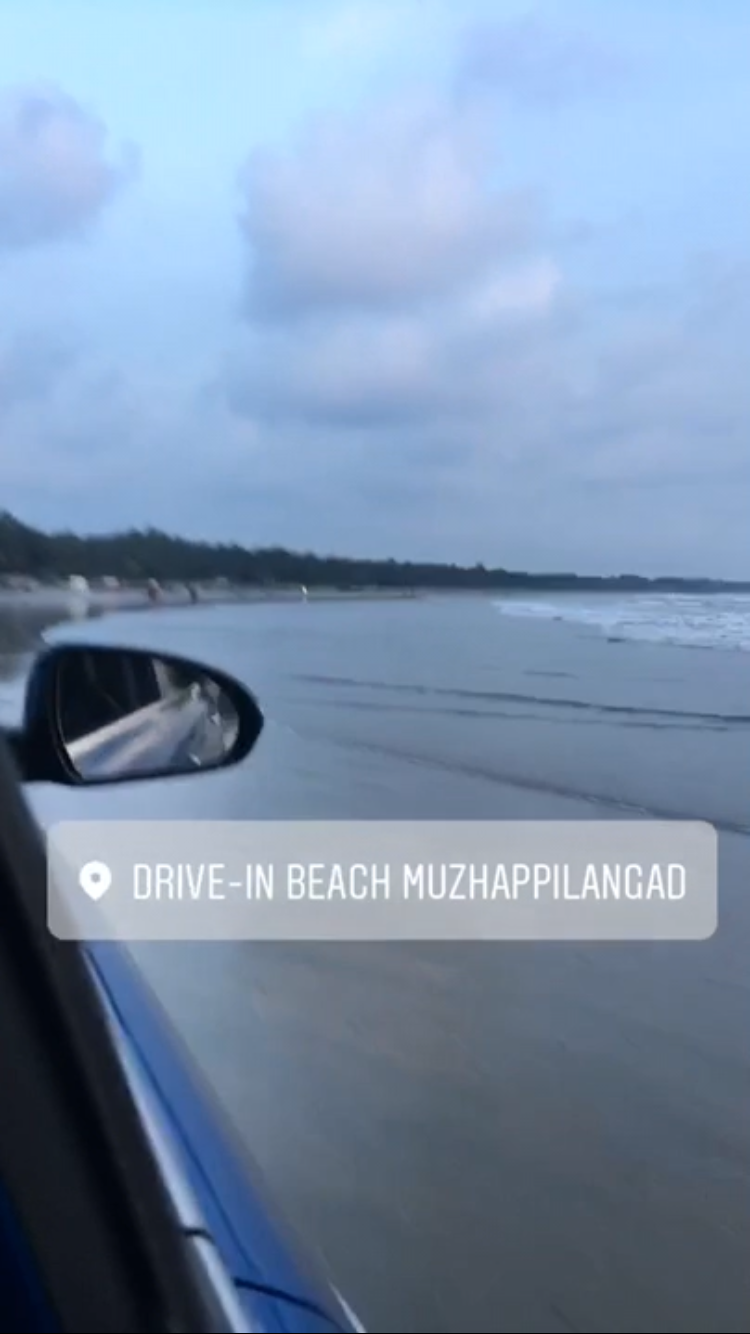 At 6:30pm when it was getting dark we were back in our resort. This place does not serve alcohol, but you really would like to have some, you can check with the hospitality team and they would arrange, you need to pay a little extra as they have to travel a bit to get it. Same goes with the food as well, if you are looking for some special food which is not in the menu, they will make it for you- but will be charged little extra. The rest of the night went on playing dumb charades and card.
Time to get back home as it was Sunday, we were already worried about the traffic near Bangalore, as everyone will be getting back from home after the Diwali weekend. Well, before that we spend some time with the sea . An hour playing in the water and taking a small jog along the sea. Packed our bags and left the property by 10:00am and you will not believe we reach home by 9:30pm in the night (which included 3 breaks) due to blocked roads. Yes it was a lovely weekend, well spent before getting back to our work routine.