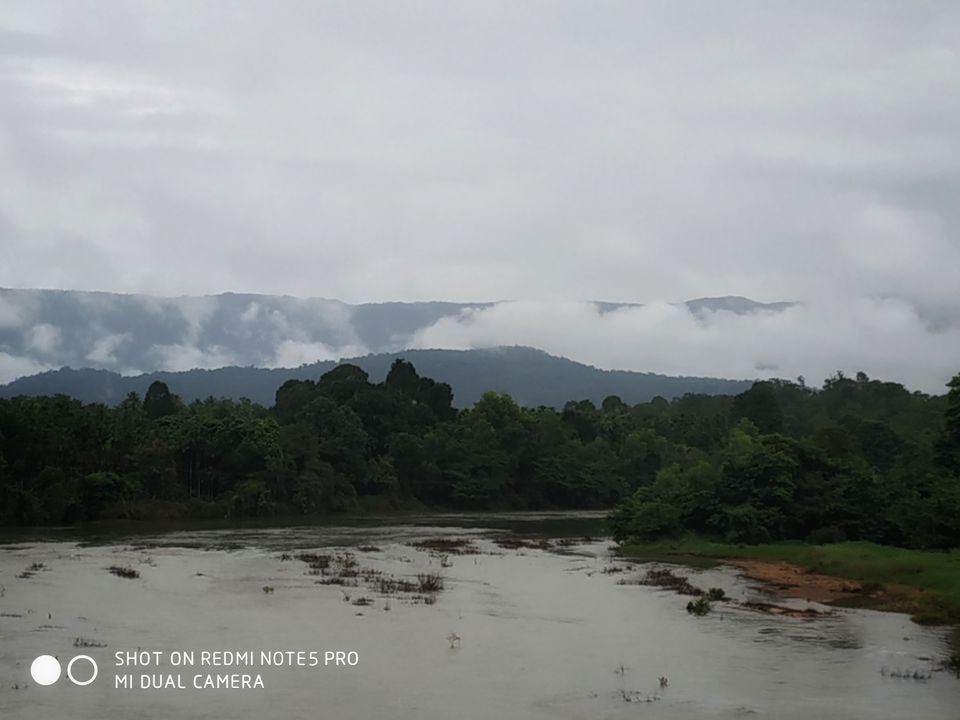 So, it was the monsoon time and lemme tell u it rains heavily in Mangalore during monsoon time whole day and night, sometimes..
Because of these heavy rains I was relucatant not to go somewhere as most of the times routes(ghat section) were blocked coz of landslides. It was around 2 months and I dint go anywhere so, i decided to go somewhere as I was bored from that mundane schedule.
After a lot of research and a lot more discussion with the local people I decided to explore Agumbe(the cherapunji of south India).
It was a friday night and I rented a Classic 350 and yes! I bought a raincoat also as I was so sure that its gonna be raining whole day. Next morning on Saturday I started early around 5.30 a.m and see I was right it rained whole night and neither it was showing any sign of abatement so, I decided to leave anyway.
* Distance of Agumbe from Mangalore is around 100kms
I had maintained a speed of 40kms/hr and after 1.5 hrs I took a halt for breakfast. That hot cup of tea and dosa in the forest with the rain made me forget everything I was only hearing this sound of silence, this enchanting sound of the nature.
As, I was reaching close to Agumbe the clouds started coming down as i went up they came down, at one point I was equal to them it was like someone has stuck a bale of cotton in the sky.
The route has 16 hairpin bends in the ghat section, and its quite risky by bike to cross them during rain so, try to avoid..... But, there is no fun without risk....
I reached Agumbe after 3 hrs of ride and my raincoat was completely drenched.
Agumbe is a small village not much destinations to see, no luxurious hotels and all but yes it is very less populated and close to nature. 1 day is enough to visit and i would say sometimes the roads are more beautiful than the destination.
I stopped at the sunset point in agumbe to click some pictures but as soon as I stopped and trying to click the pics the clouds came all over and I literally couldn't see even 1m away, I was thrilled that i am inside the clouds.
After that I went to Kundadri hills that is some 15 kms to Agumbe. That place was so amazing, there was a pond and a temple on the cliff and the view from there was mesmurizing. I wanted to stay there but I was short of time and it started raining so, I started riding back to Mangalore.
Things to remember:
1. Do carry a raincoat if u are travelling during monsoon rain is very uncertain there.
2. Try to avoid going by bike.
3. Its a small village, so dont expect much luxury there.