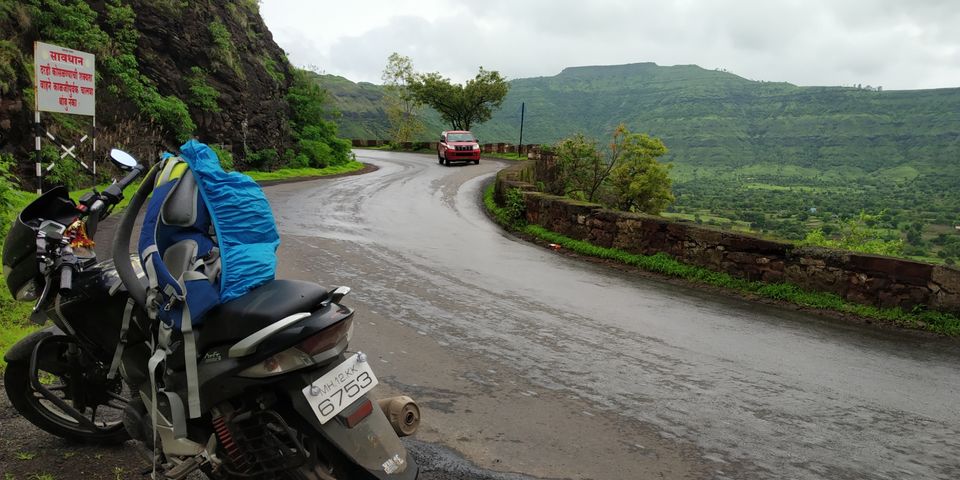 Trips can turn out to be thrilling at most of the time. When you're planning a bike trip, there're a lot of things that you need to keep in mind for a proper organized and less hectic especially when you're riding solo. India in July is place where you expect rains all around. When you're traveling on a bike in monsoons it gets risky, but that is what gives you thrill, right? Mahabaleshwar is a hill station with a lot of rainfall. In the time it rains continues. Views around especially on the ghats gets really beautiful and scenic route will take your tiredness away. Safety should be your first concern when you're traveling solo. So here's my itinerary on how and where did I Travel
I had a hero Xtreme and a backpack with me throughout the ride. The distance from Indore to Mahabaleshwar is 718 kms and it takes total of around 14 hrs of ride to reach there. Now 14 hrs continuous ride is a hectic task. I decided to complete that in Two parts. I left Indore at 10 in the morning. Weather was moderate, found a little rain on the way. For the first stop I decided to stay in Malegaon. Malegaon from Indore is at around 320kms at take 6-7 hours to reach there, calculating the time of your halts. I was at Malegaon at Seven pm because of the rain. Took a nice hotel room there to rest for the night. Though I had my day left and could've covered another 50-60 km but it was raining heavily and I wasn't sure if I'd find some good place to stay. I got drenched my clothes were wet. I went straight up to my room made myself dry. So Iall set for a good night sleep as i needed to head early for Mahabaleshwar.
The next day, after my breakfast, I headed out again on my route. Weather was pretty ok, to i decided to cover maximum distance until I'm dry.
The next day, after my breakfast, I headed out again on my route at around 5am. Weather was pretty ok, to i decided to cover maximum distance under clear sky. It took me 6 and a half hours to reach pune. I took a halt to have my lunch and headed out again. Pune to Mahabaleshwar is the route that has views. It takes around 4 hours to reach Mahabaleshwar from pune. The passes are good, it was raining a little until, that made the view more saturated but riding difficult. Beautiful roads and small waterfalls stayed with me all the way. I reached Panchgani, a small hill station 50kms from mahabaleshwar. It started raining heavily so I had to take a 20min stop between Panchgani and Mahabaleshwar. So rain slowed down a little, I had my room booked at venna lake and as soon as I entered Mahabaleshwar it started raining cats and dogs again. I was at my hotel at around 3pm, I was hungry but when I checked in and changed my wet clothes, hotel staff told me there wasn't kitchen. There wasn't any online food ordering services and it was still raining . I waited for few minutes until realizing that the rain is not gonna stop. To i wore my raincoat and wet shoes, picking up my camera, I went out to get some food and chase some views. I stopped at the nearest hotel and had some delicious quality chicken cooked in Maharashtrian curry. I headed out for seeing some views around in the rain. Weather was foggy and visibility was just around 5 meters i headed to the nearest most famous spot of mahabaleshwar, venna lake. The lake was just 3 minutes distance from my hotel . Due to rain and fog it was not open. One thing is sure, even the spots are closed the time of the monsoon, the real fun experience is to ride bike on that up and down hills of the place. Adventurous roads and mesmerizing views of Mahabaleshwar are stunning enough to give you thrill that you expect while a bike ride. Further i went out for a lingmala falls that is around 15min distance from venna lake. In rainy season, you'll find a lot of waterfalls on your way to Mahabaleshwar, but lingmala waterfalls are something different. Red sand trek, and covered with lush trees gives you an awesome experience. There are two spots in the area, and the Long walk is definitely worth when you get to see the fall. The fall closes at 6pm so I had to hurry to get my work done before 6.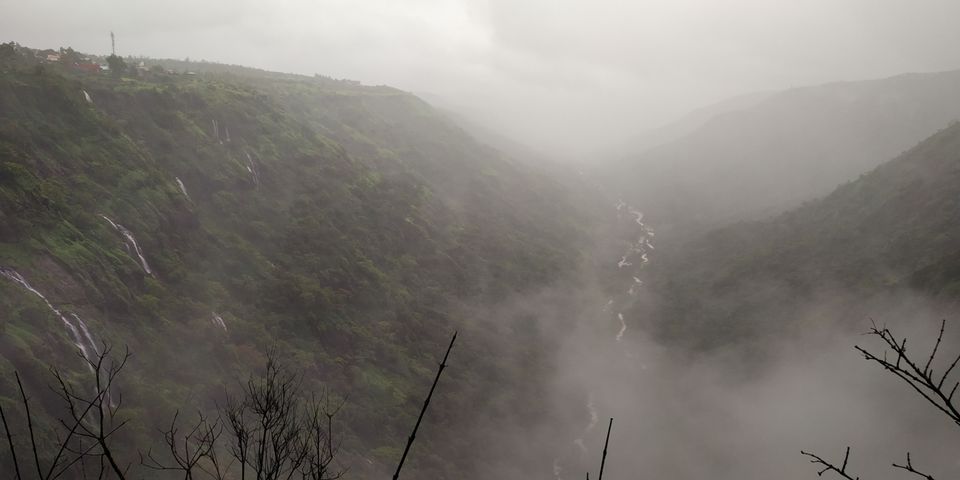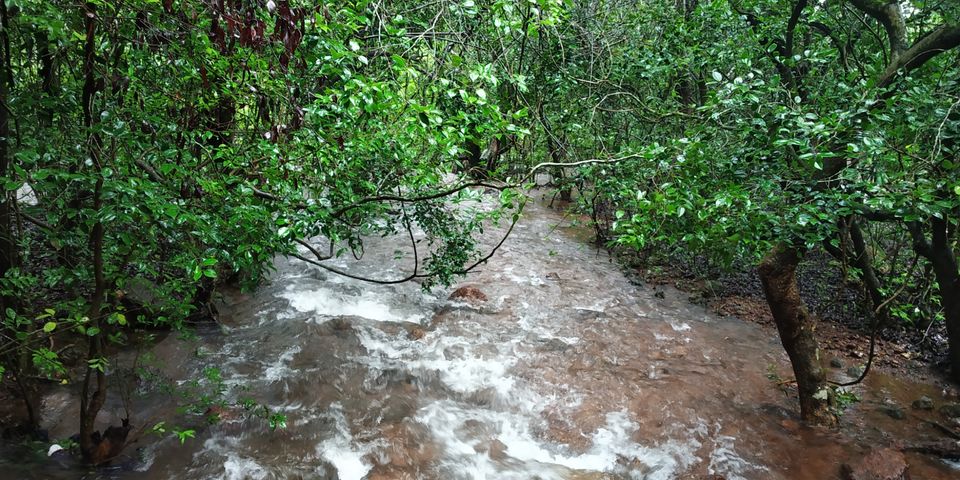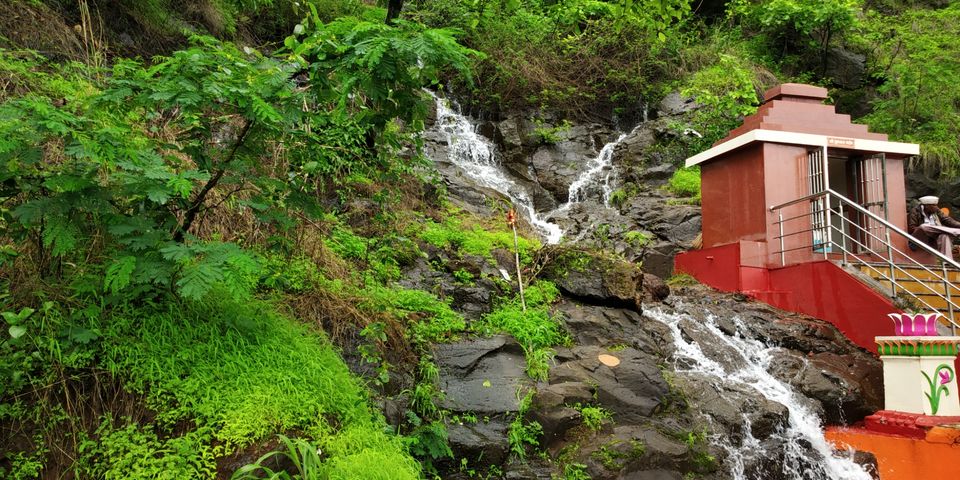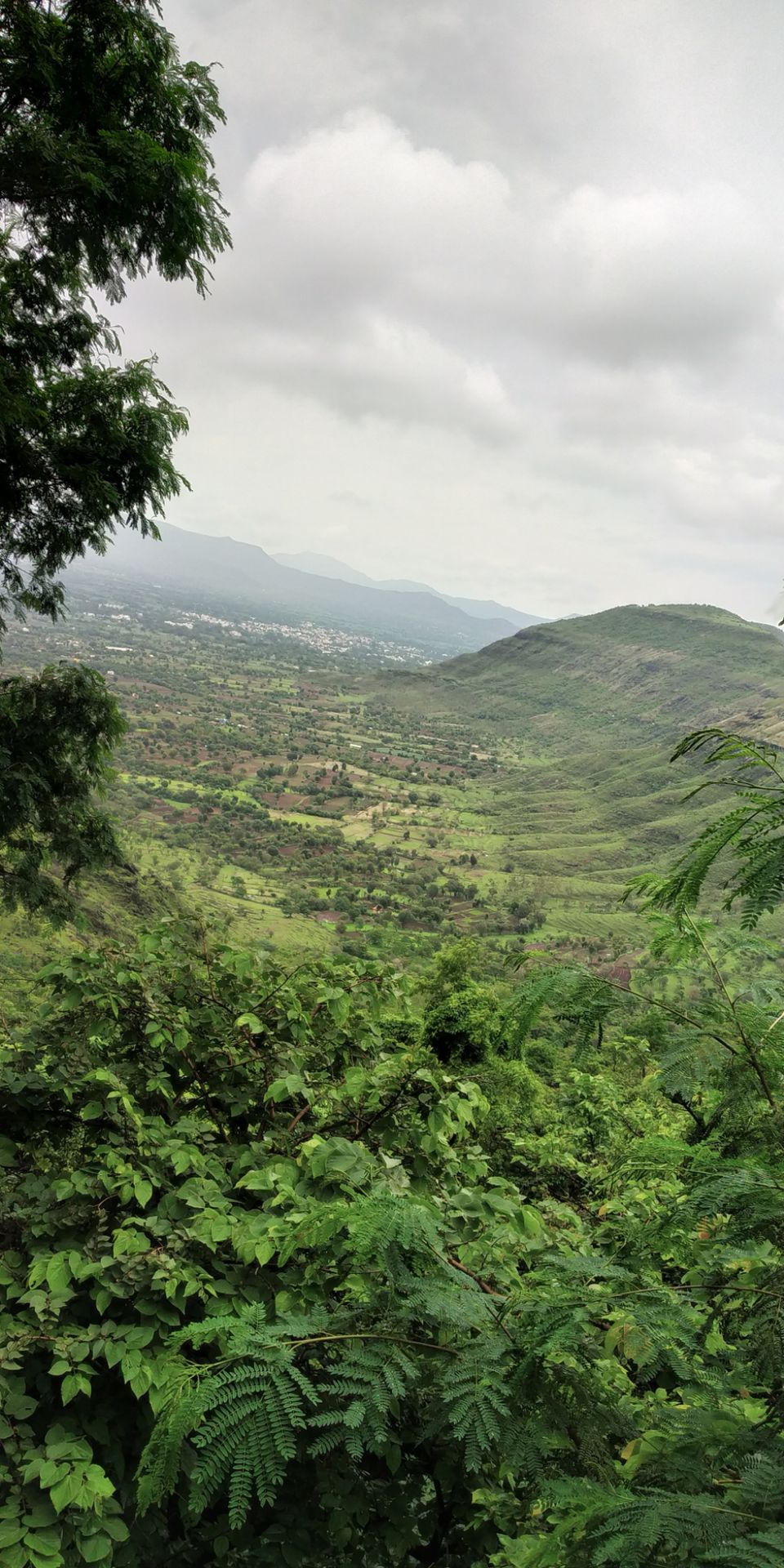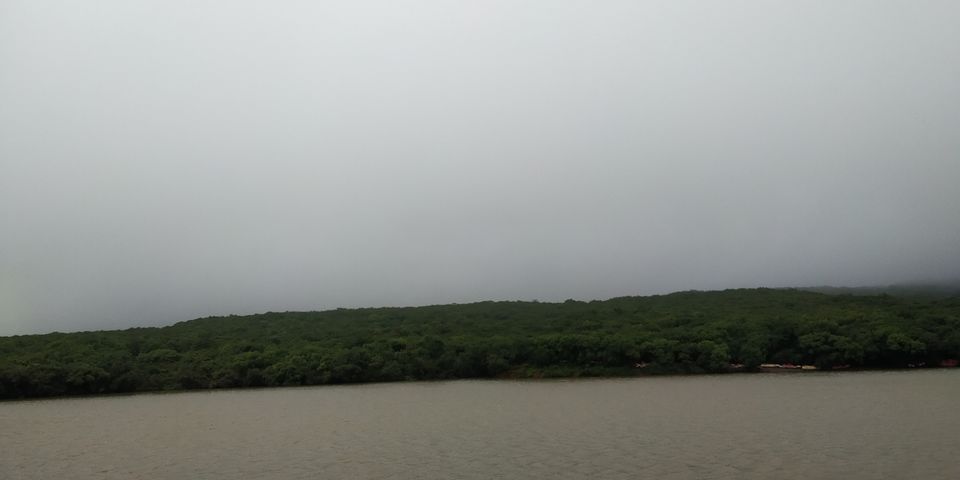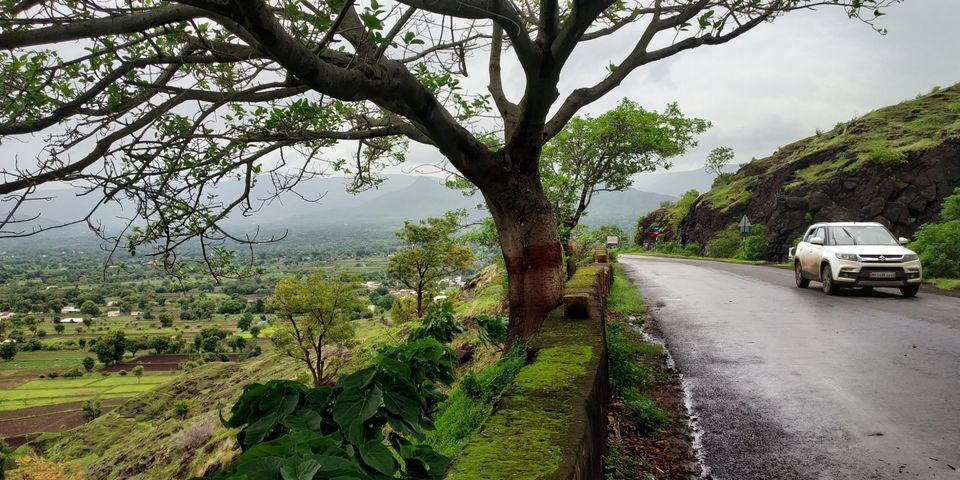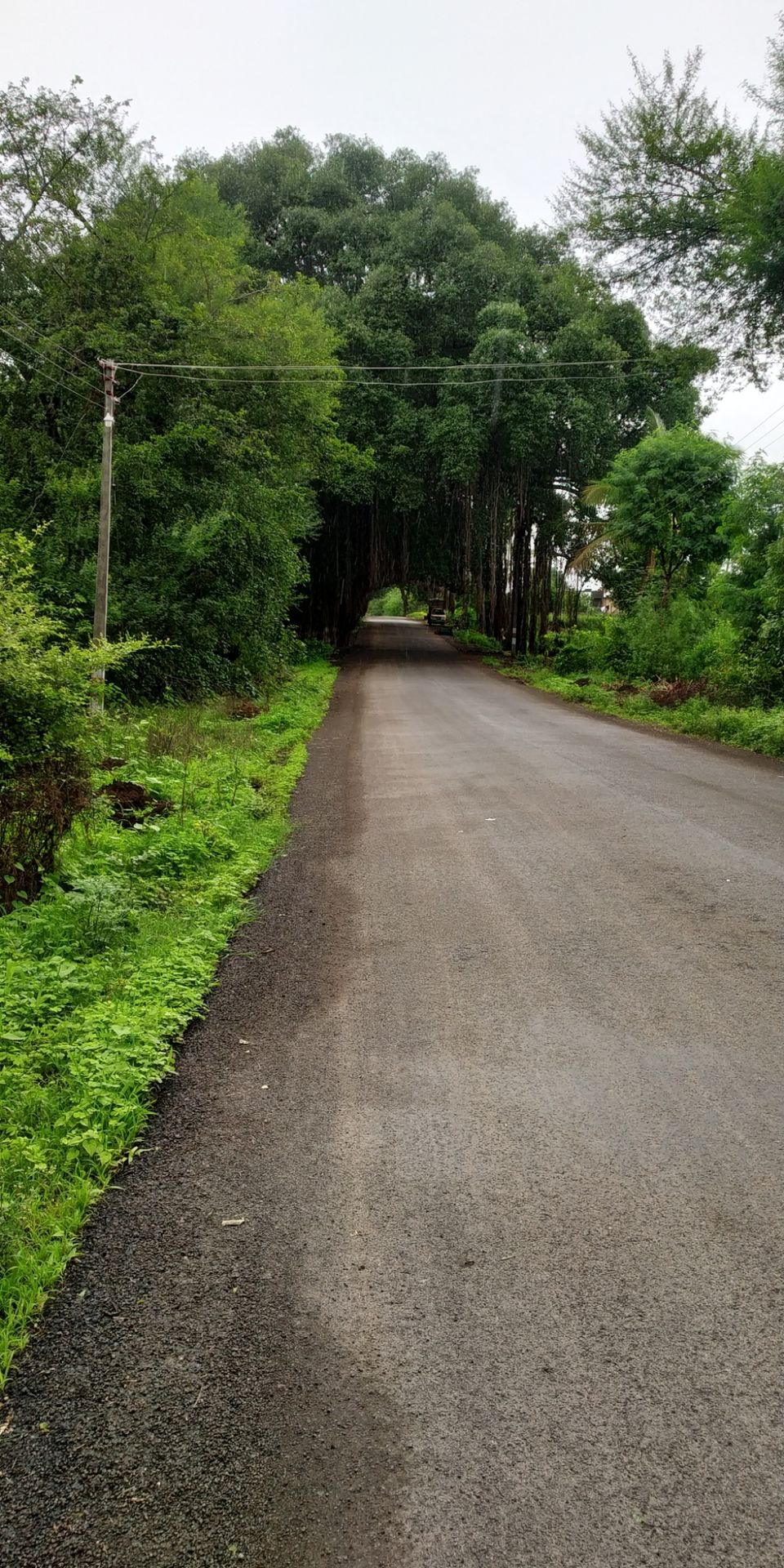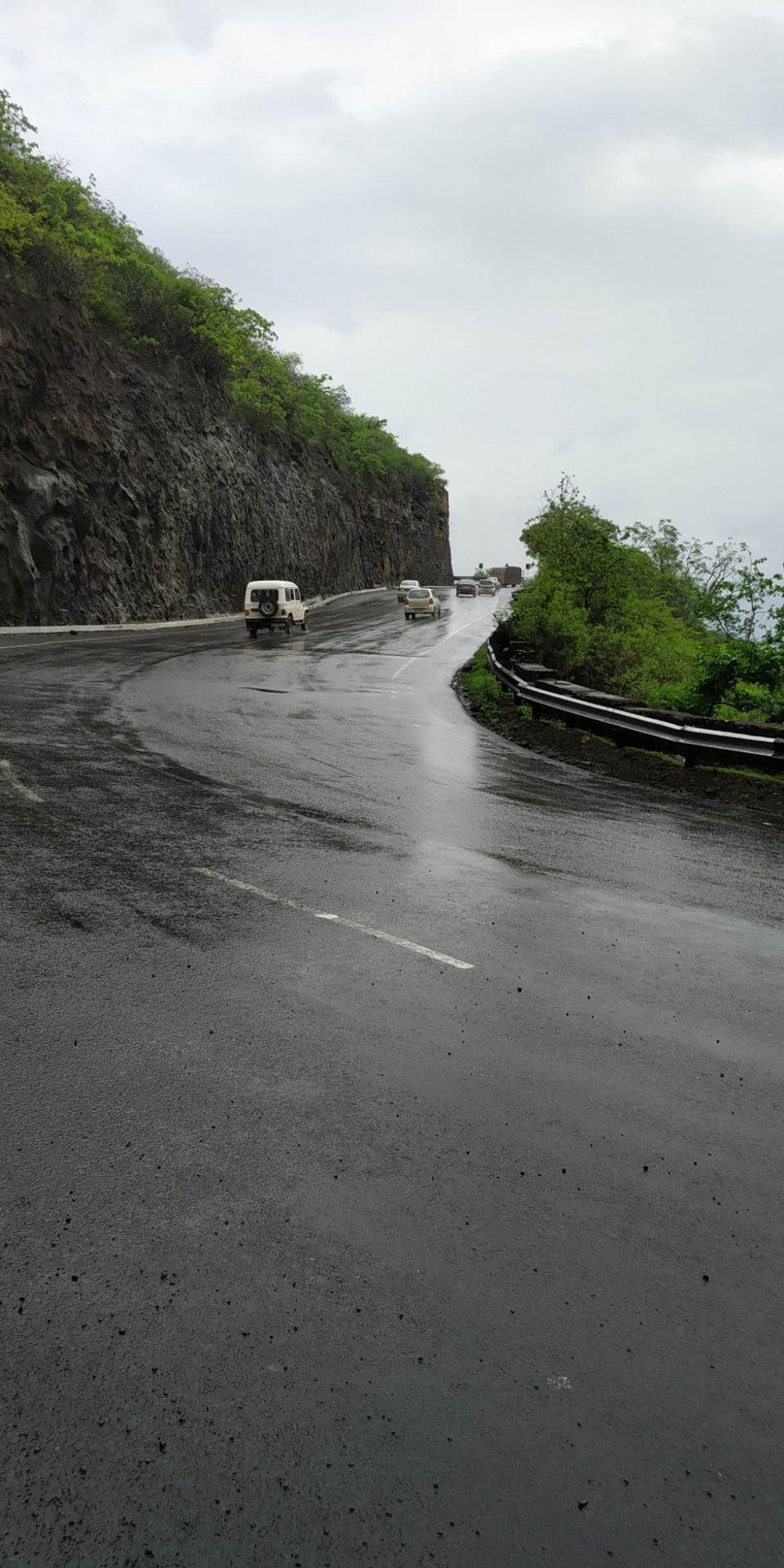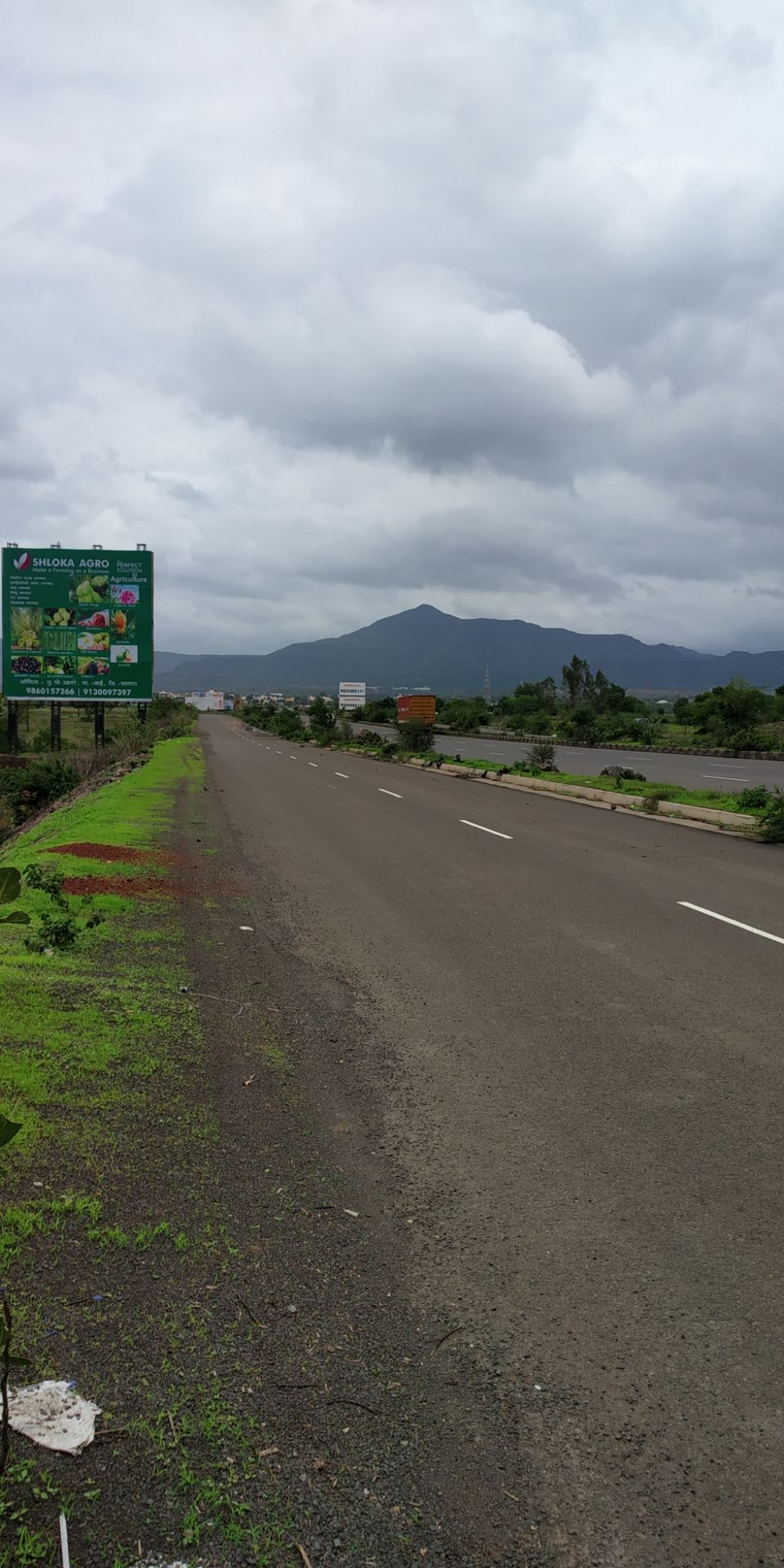 I came back after my visit to the falls. It was still raining and I had to get dinner. It started getting dark, so I decided to go on a night ride around the streets of Mahabaleshwar. Market of Mahabaleshwar was still filled with tourists, even in the rain It was really getting hard to drive because of the rain, fog, and night, but it was such an amazing experience to ride a bike at that time. So I had my food and came back home at 9pm.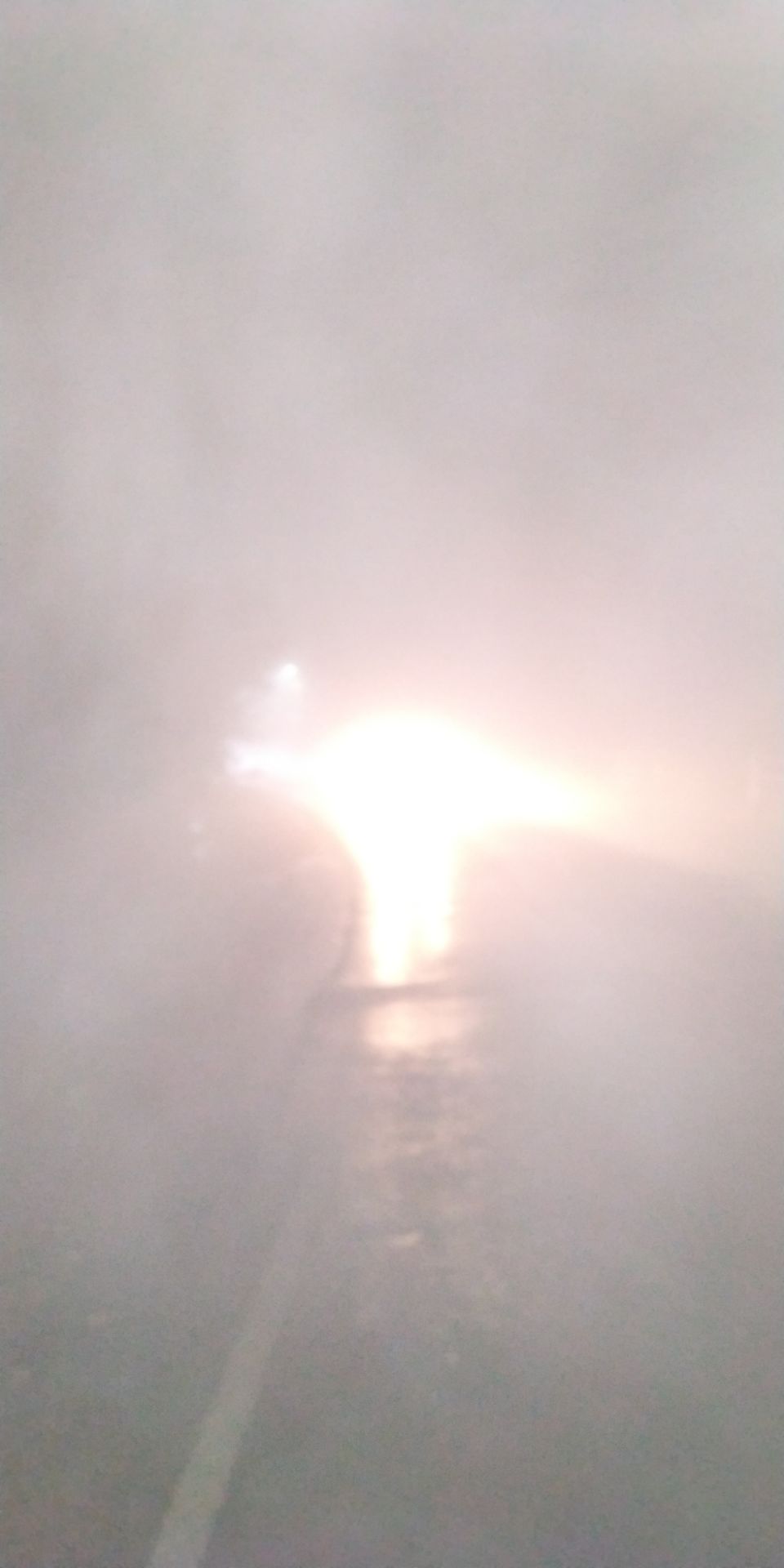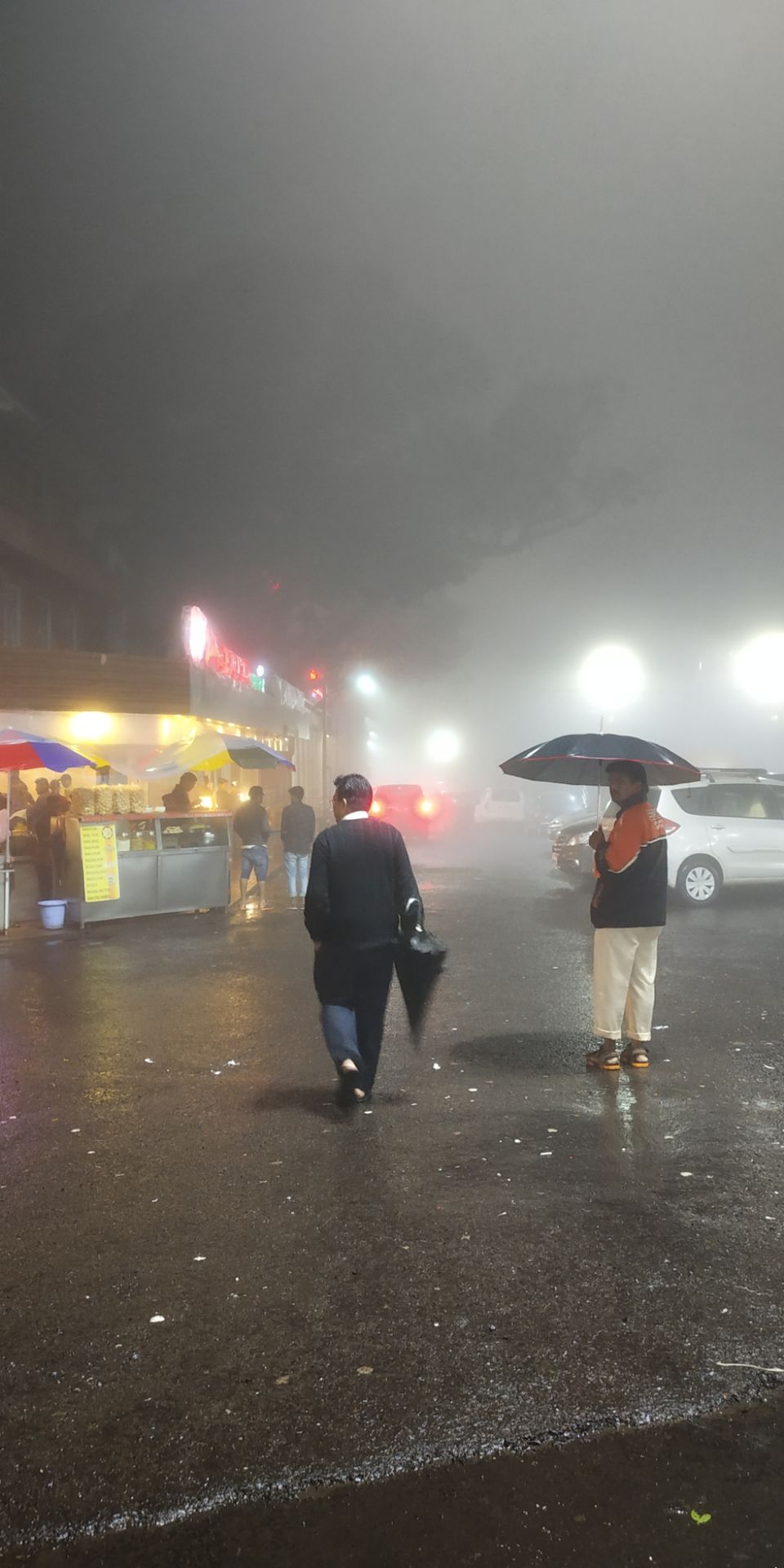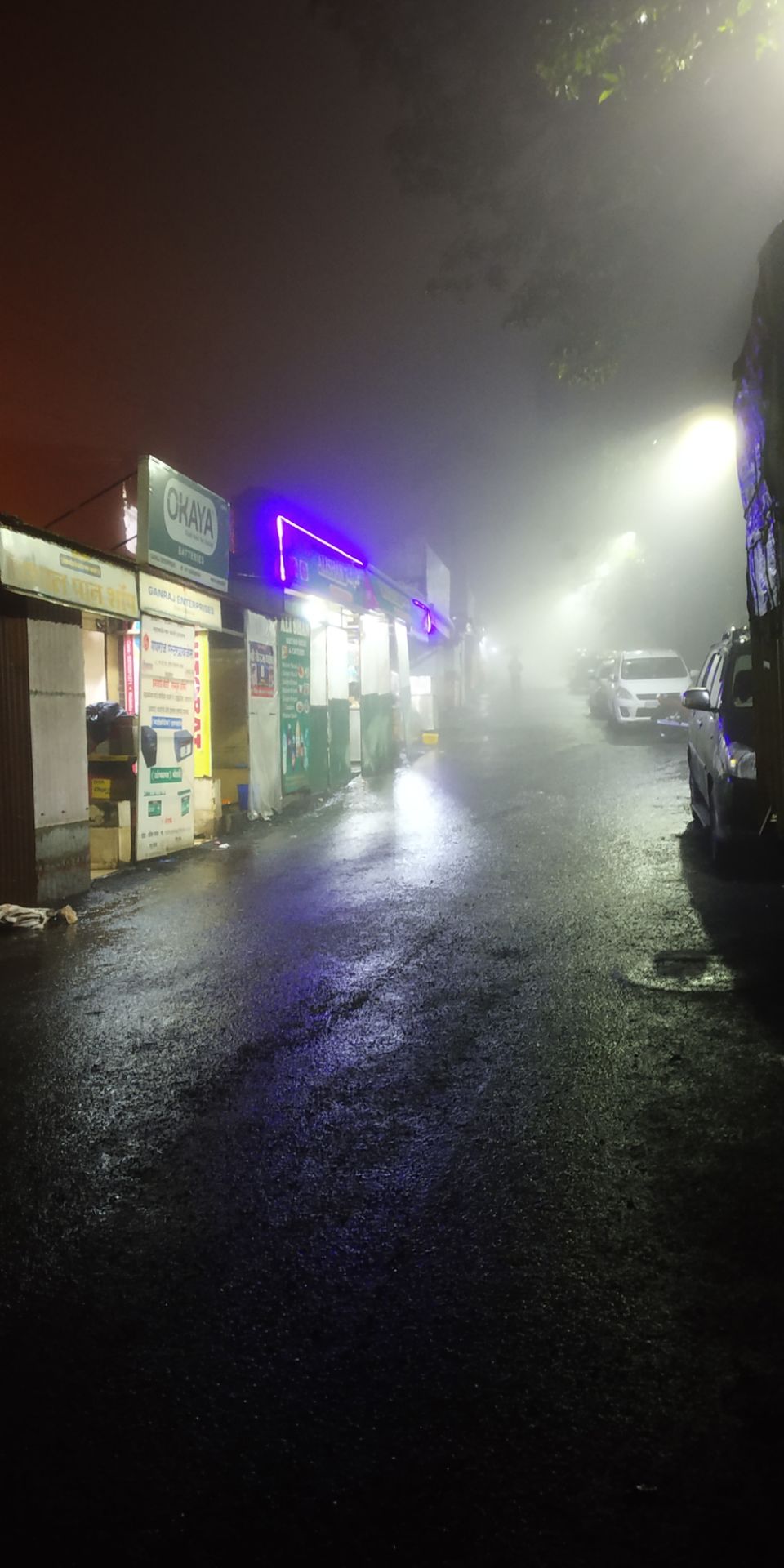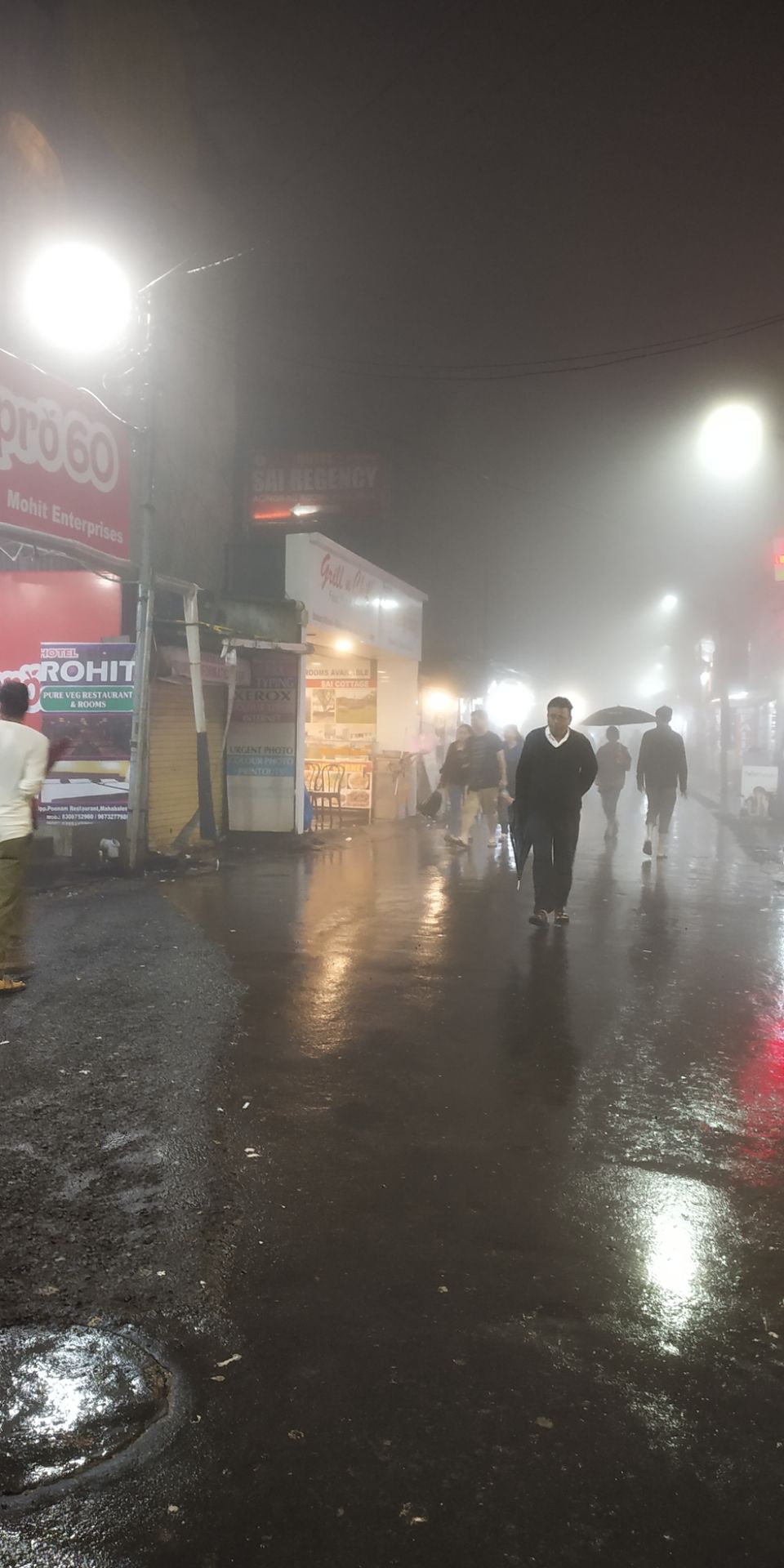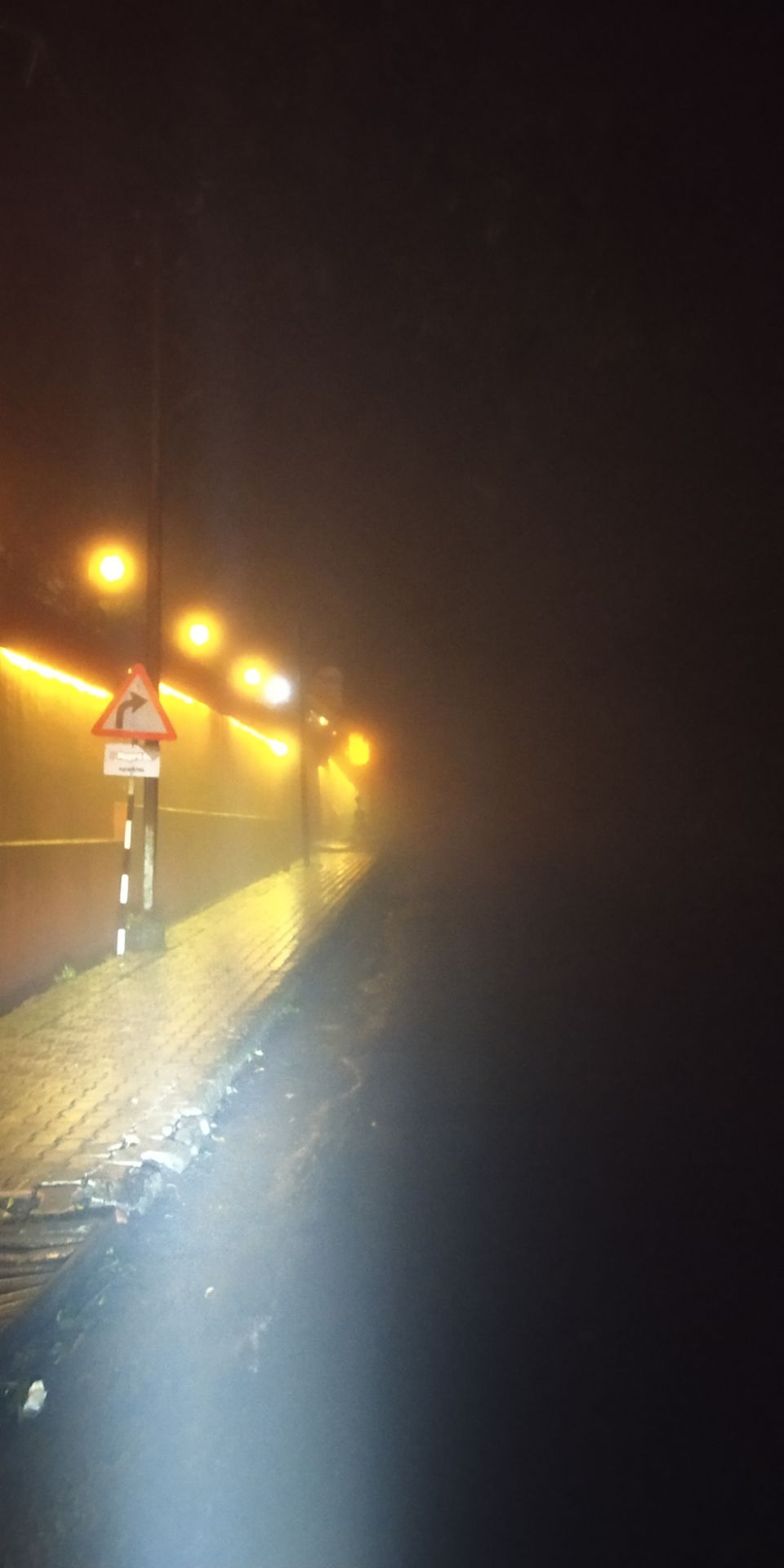 Next day I had to leave to make my way back home. Therefore, i decided to cover the two spots with awesome route. I decided that I'll go Pratapgarh, a fort built by Chhatrapati Shivaji Maharaj. The fort is around 2 hours distance from mahabaleshwar and the roads to the fort is beautiful stunning. You'll have nice pass covered with trees. Waterfalls throughout your way really takes your breath away.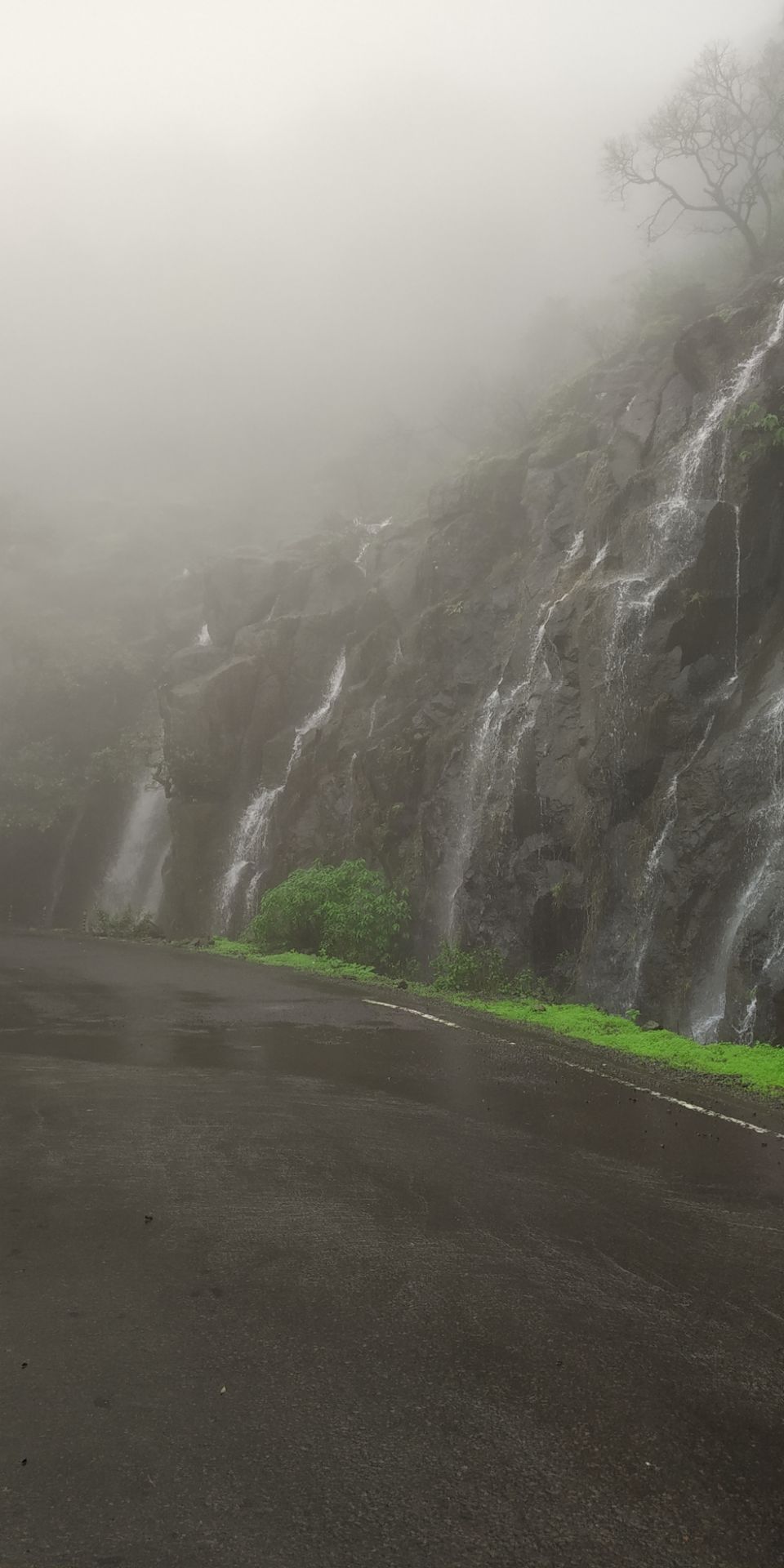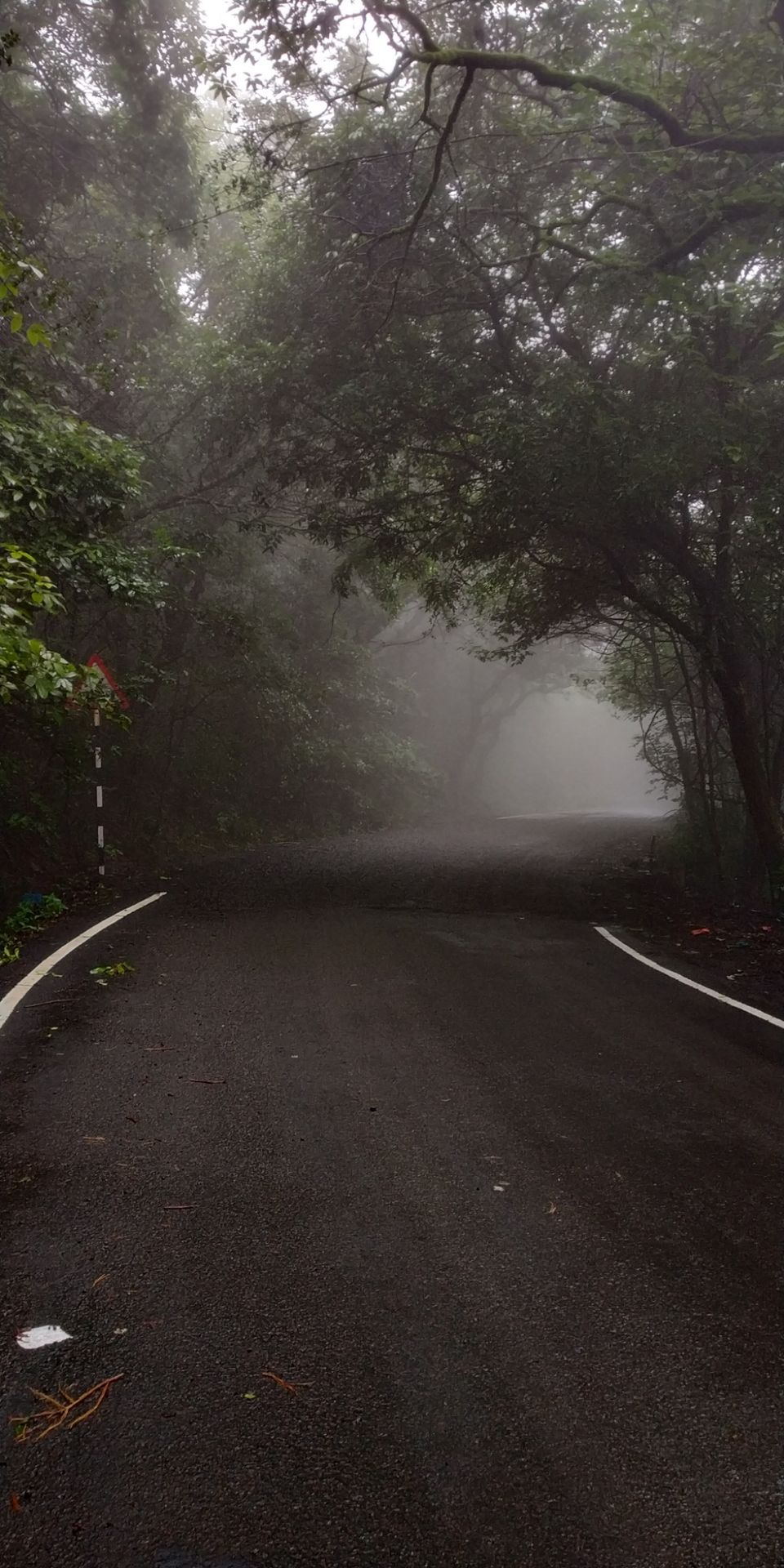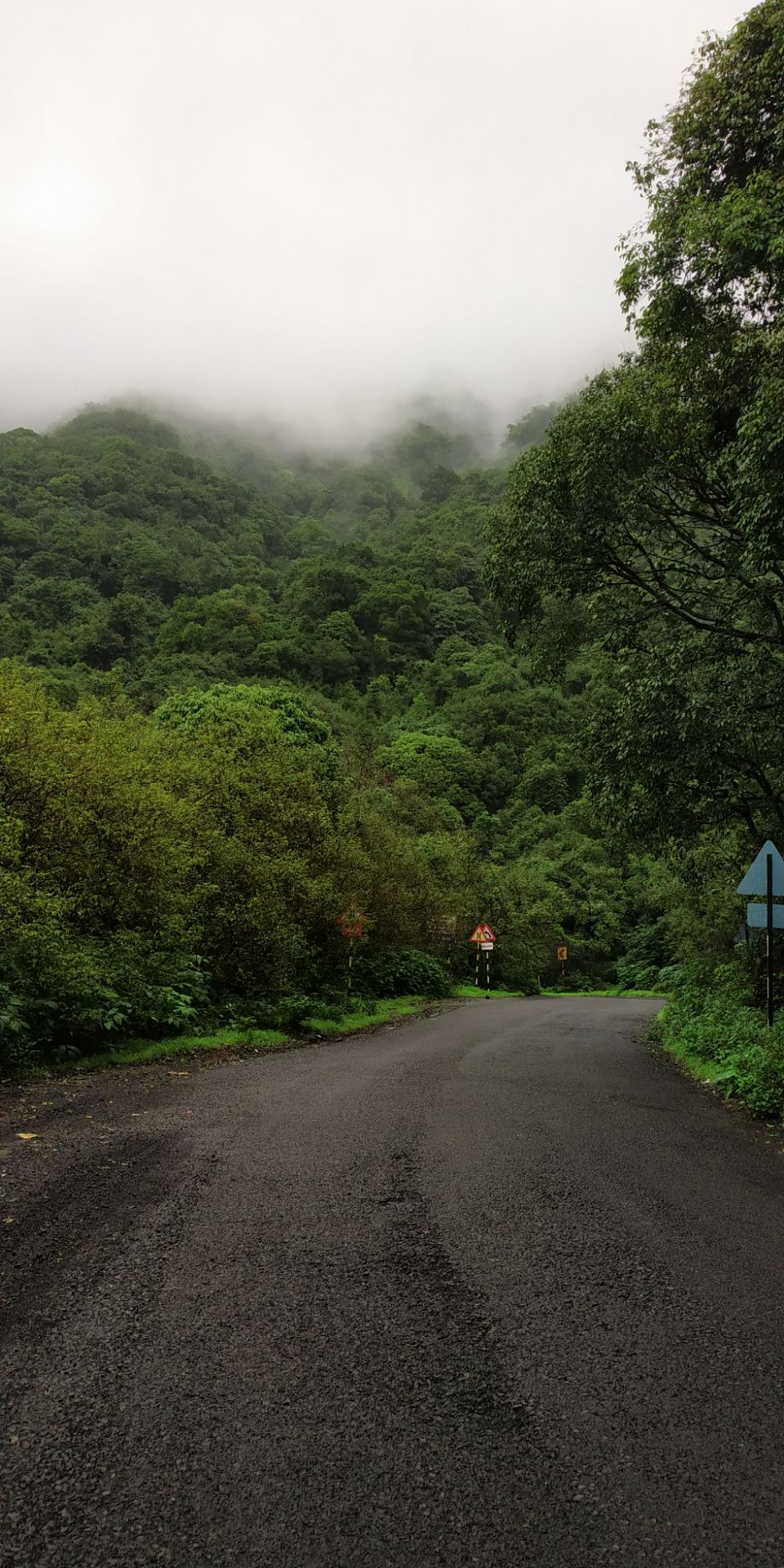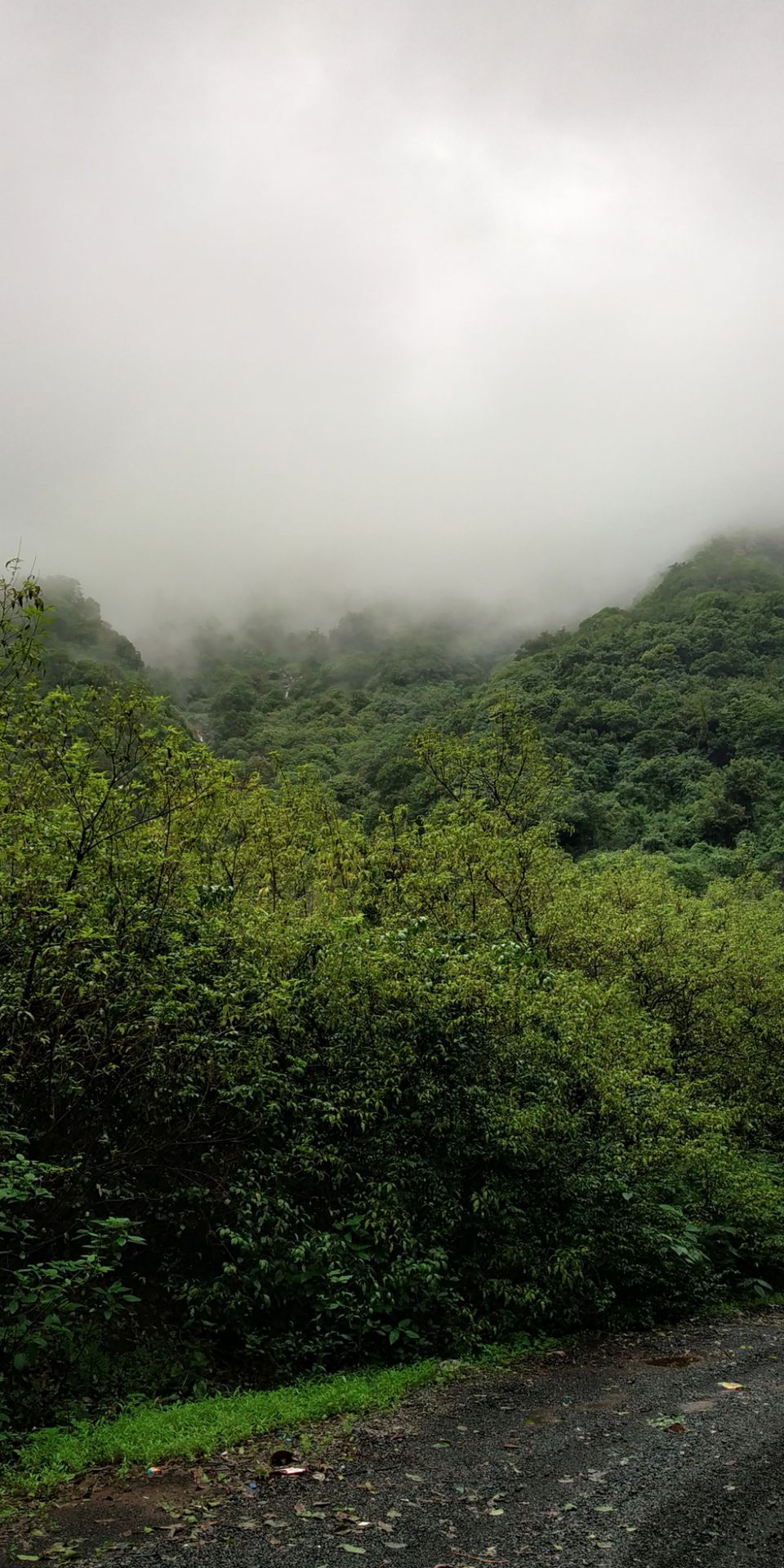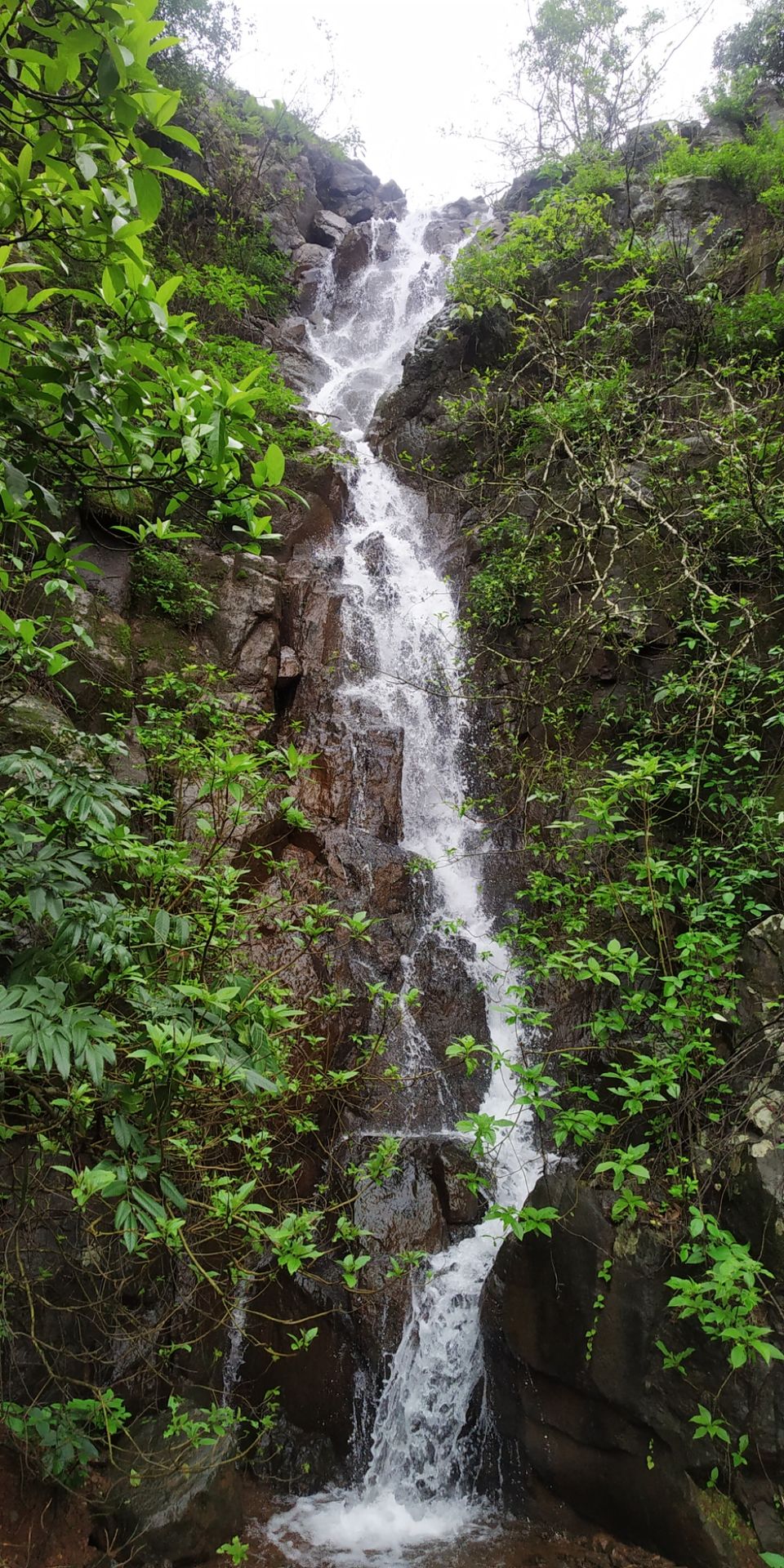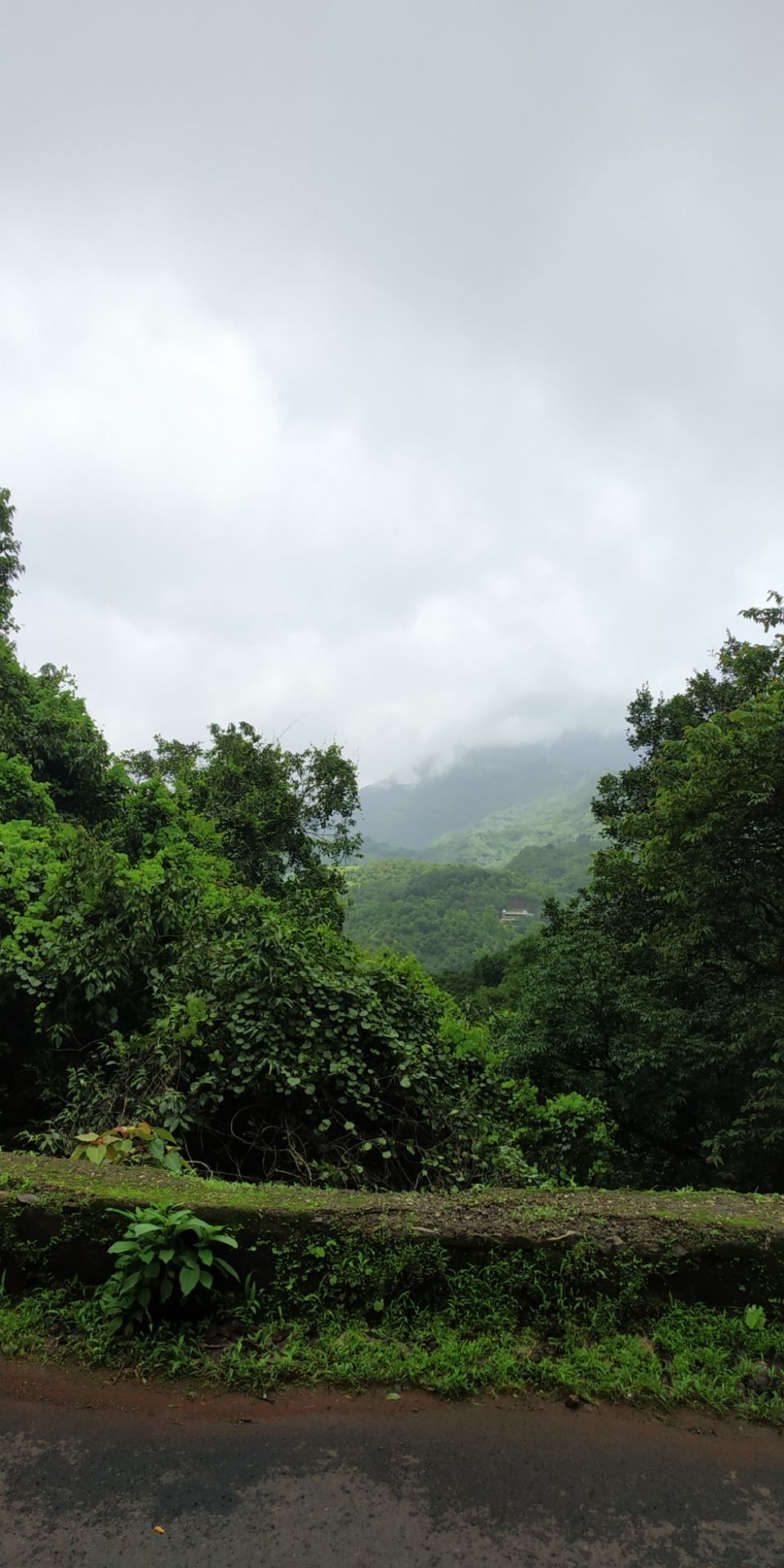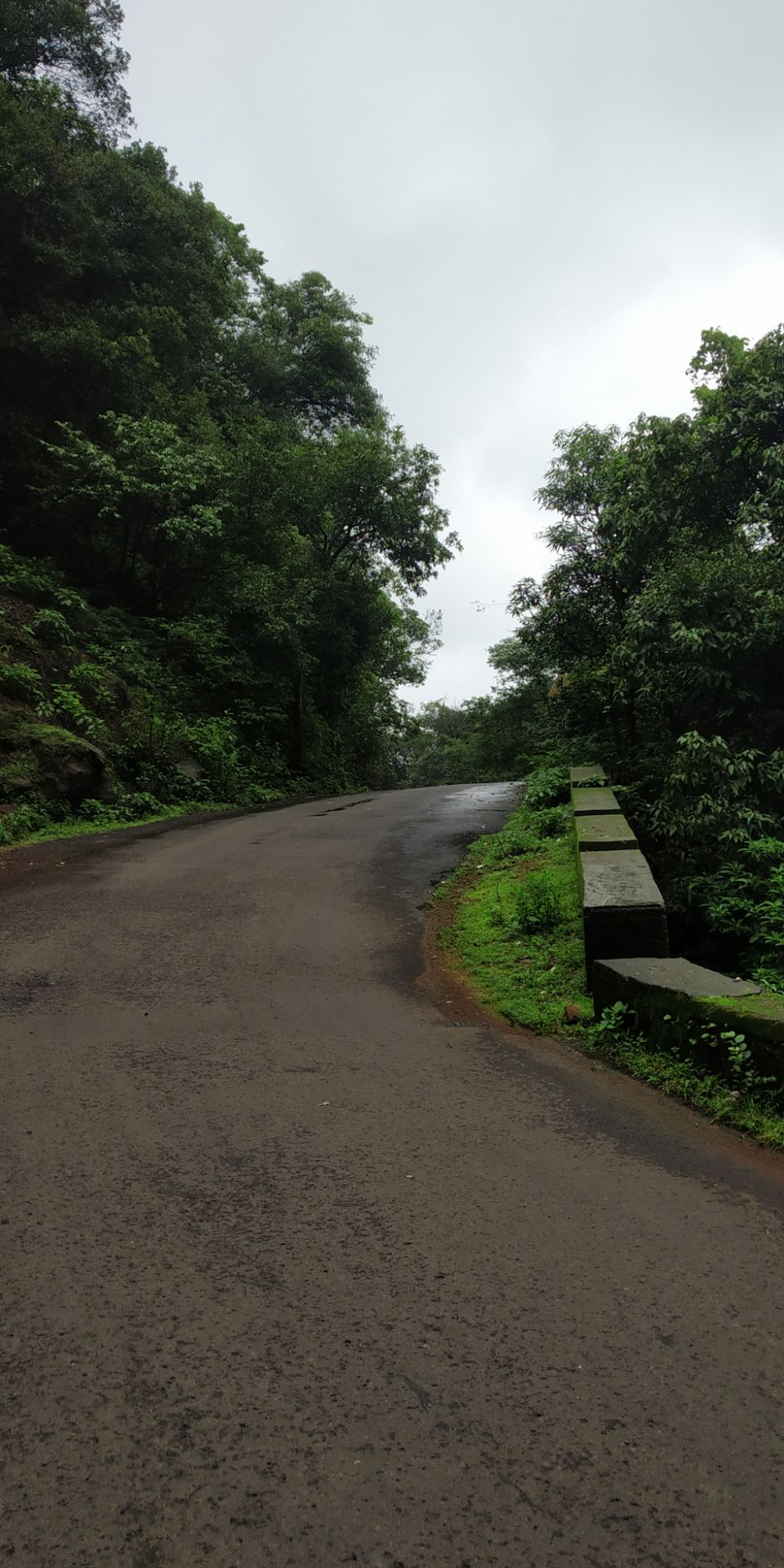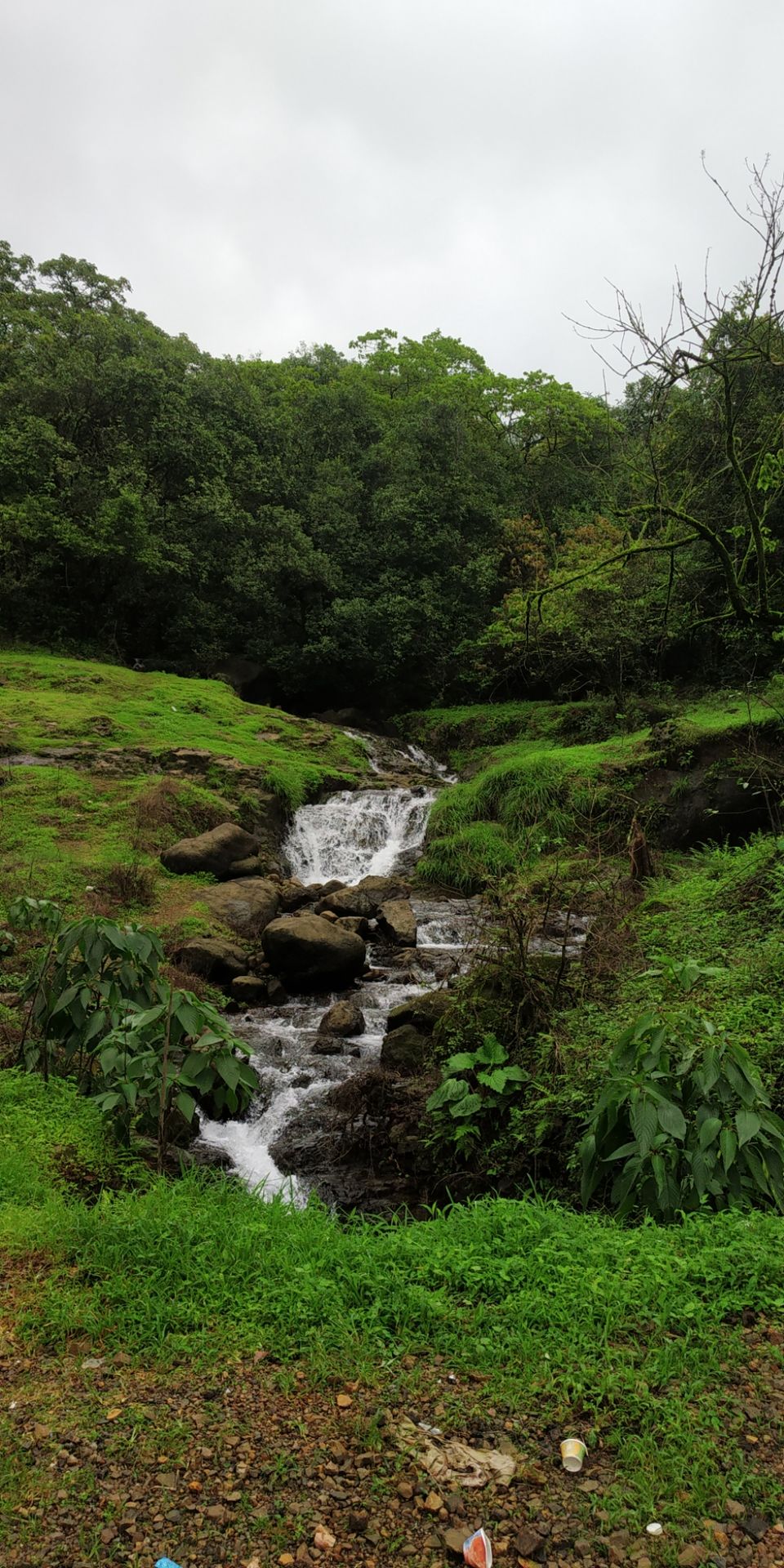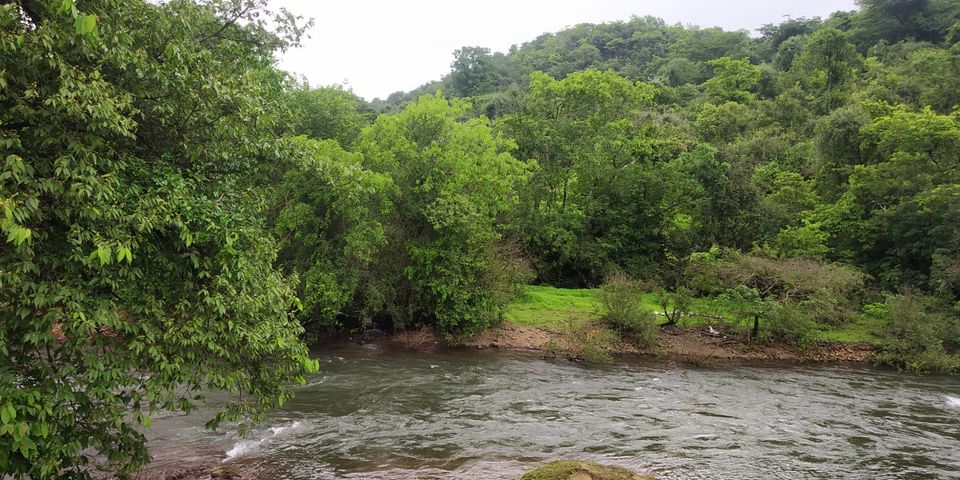 , so I reached Pratapgarh, but it was really foggy out there. The fort made by king Shivaji Maharaj and is at an extreme height, it was made this way to stop intruders and has a lot of stories related to the place that locals will tell you. Made with architectural brilliance, the view you get from the top is really beautiful, I couldn't get it as fog was too much and it was unclear to see things.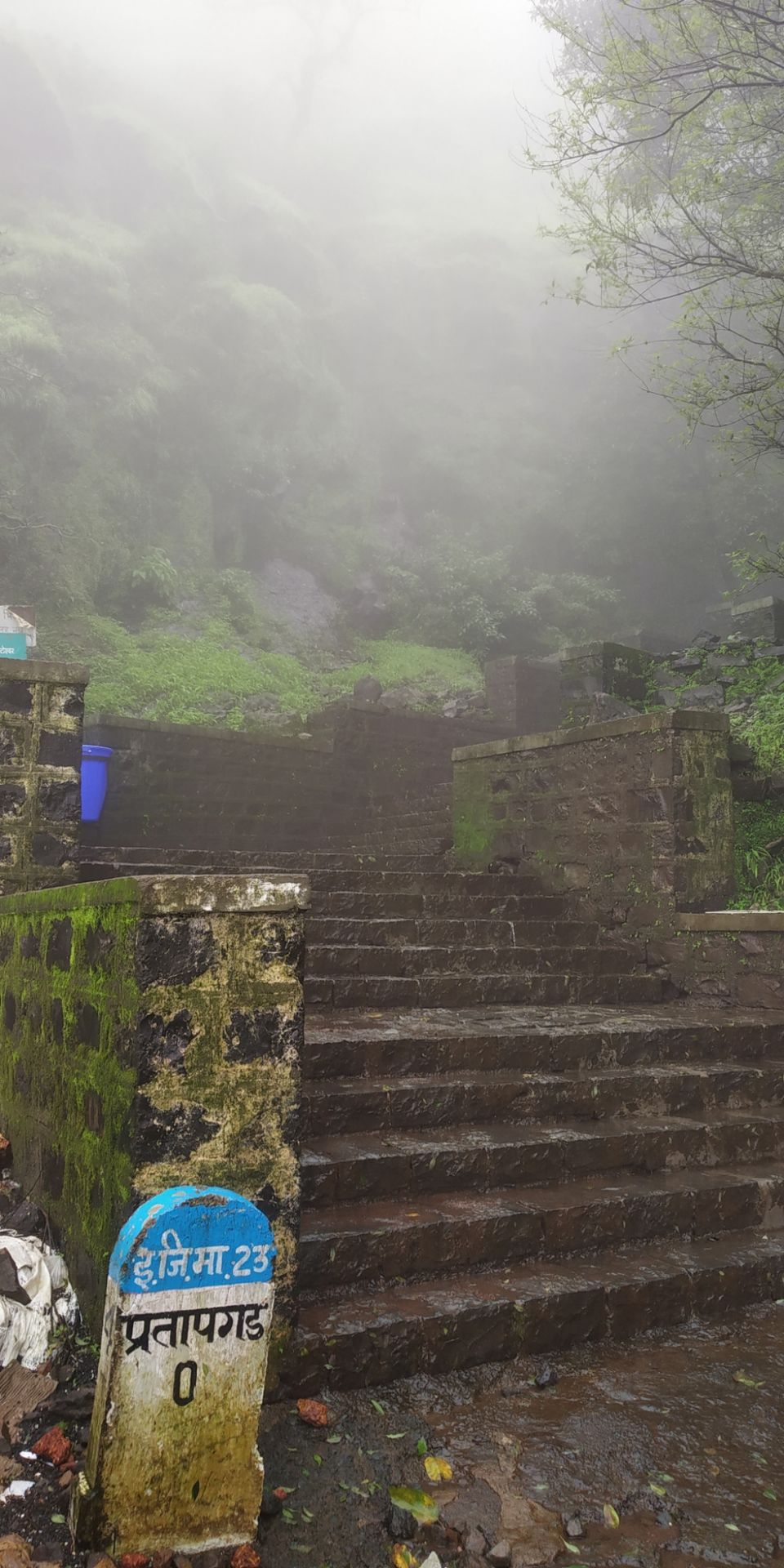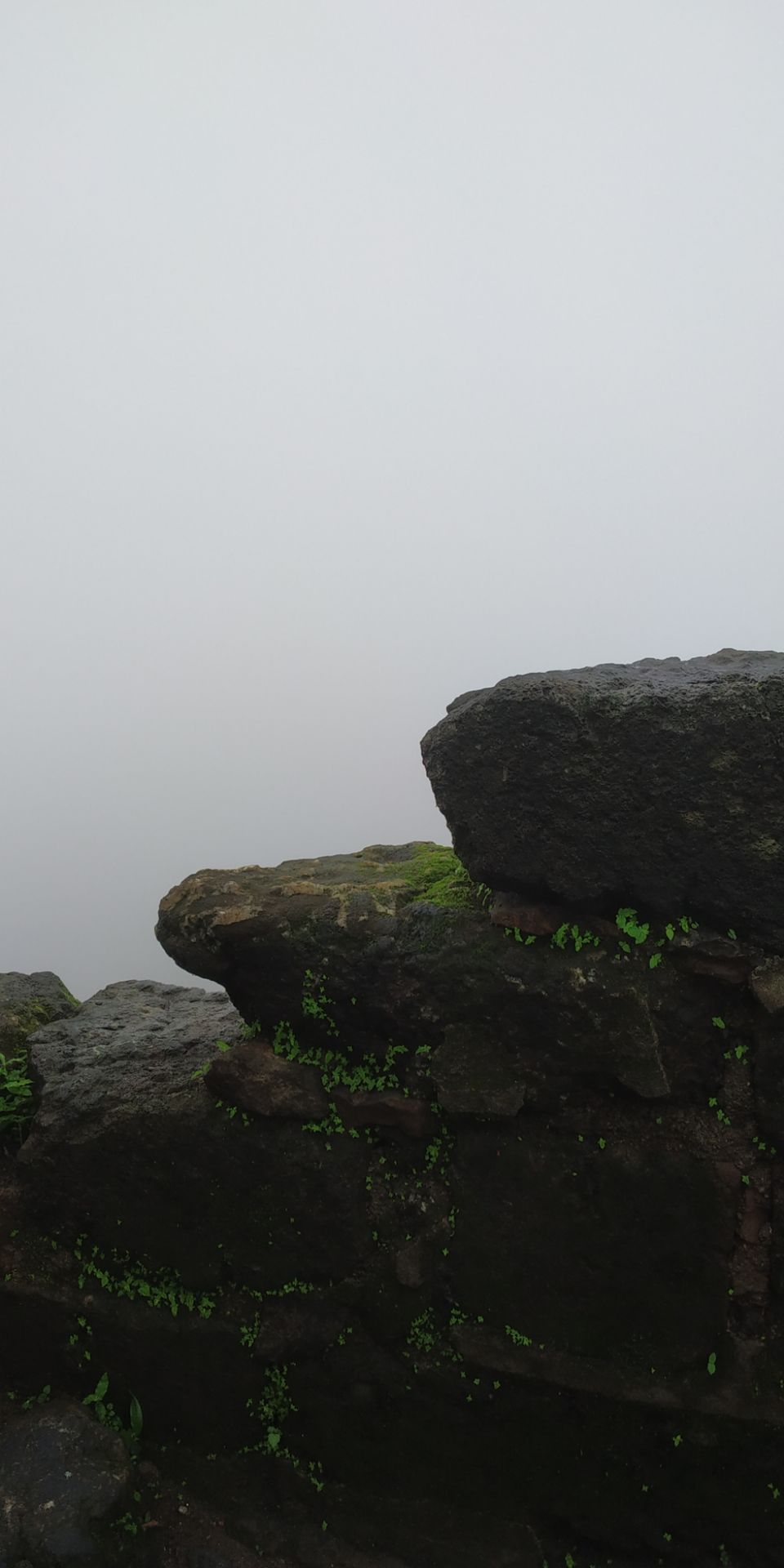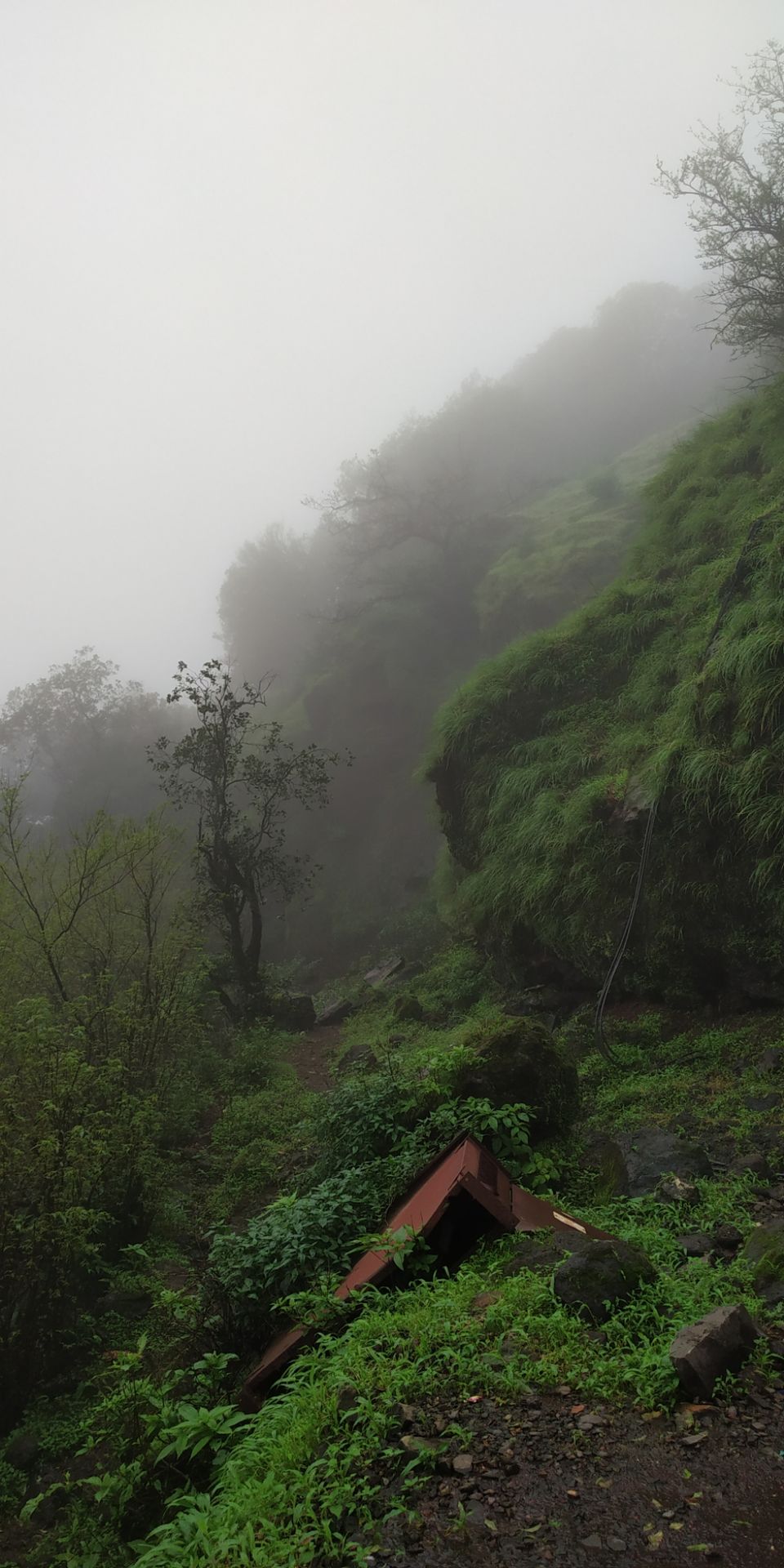 After spending an hour there, I drove back. Though there was a lot of places left to see but didn't have much time so I had to return. Therefore, Crossing Mahabaleshwar and enjoying the ride on a beautiful pass, I reached Panchgani. I didn't have much time so i decided to cover one spot at Panchgani. Table top land is said as the second highest plateau of asia. The place is filled with tourists and locals. There a few caves and lake on table-top land. The place is really beautiful and has some amazing views of the place. You can see the mountain range, and green trees down from this plateau.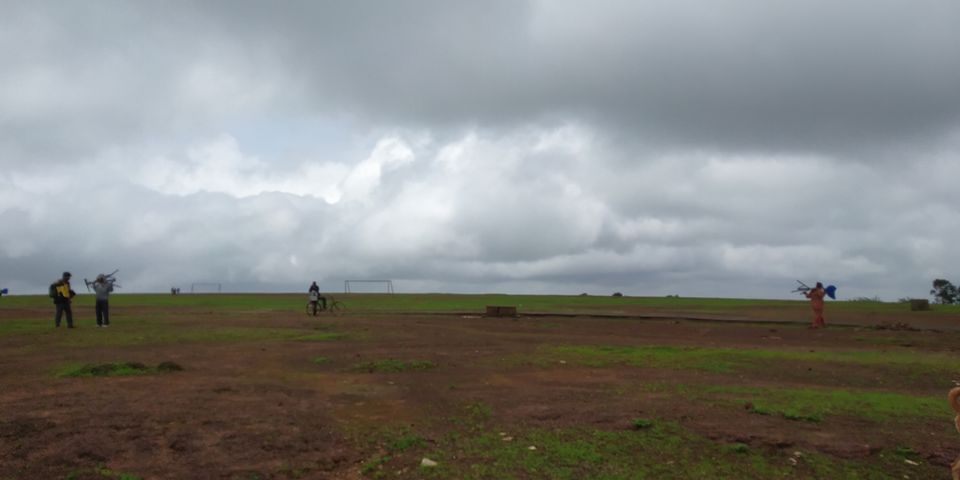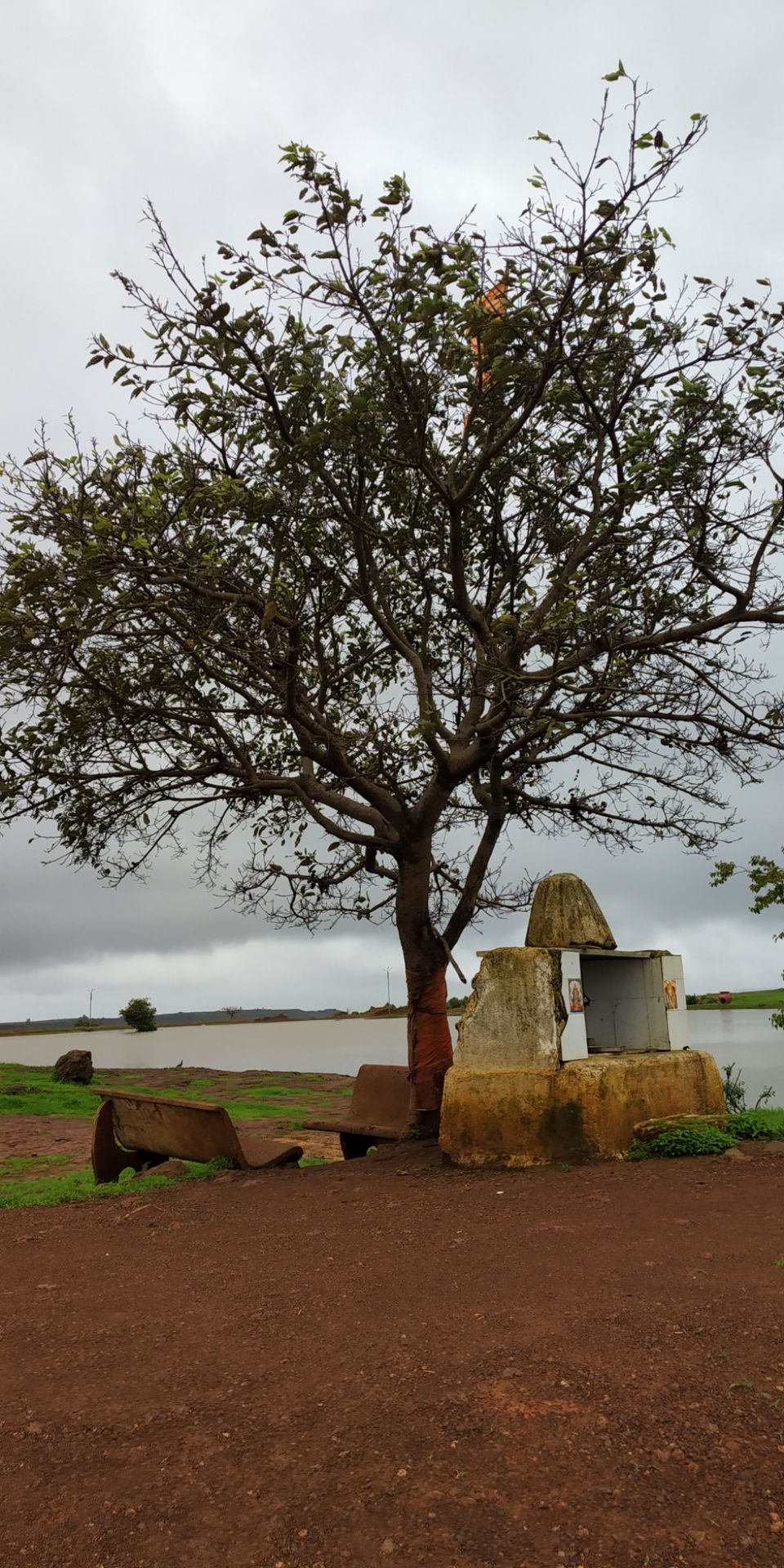 Everything comes to end so was this trip i headed back  and around 100 kms from pune i found a good hotel to stay on the highway for spending the night.
In a nutshell-
Mahabaleshwar is a beautiful place and route from pune to mahabaleshwar is stunning.
Travel on a bike, if you enjoy driving on Curvy roads.
Places to see-
Venna lake
Mapro garden
Pratapgarh fort
Elephant head
Lingmala waterfalls
Panchgani
Lockwick point
Wilson point
Things you need to keep in mind-
1 Get your vehicle properly serviced
2 It rains heavily there, so if you're Travelling during monsoon make sure you have everything you need
3 no food delivery apps work there, so make sure your hotel has kitchen, if not get your food packed.
4 roads are curvy and slippery, during rains visibility gets low. Try not to travel during nights
Thankyou for reading.
For more of my updated follow me on Instagram
My username is- @justshuttertravel
Www.instagram.com/justshuttertravel