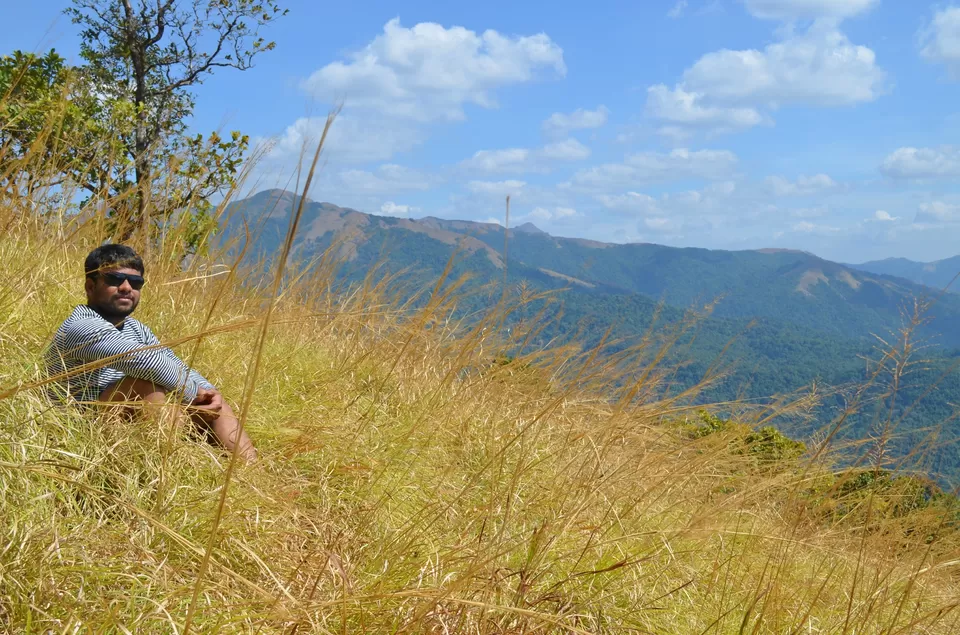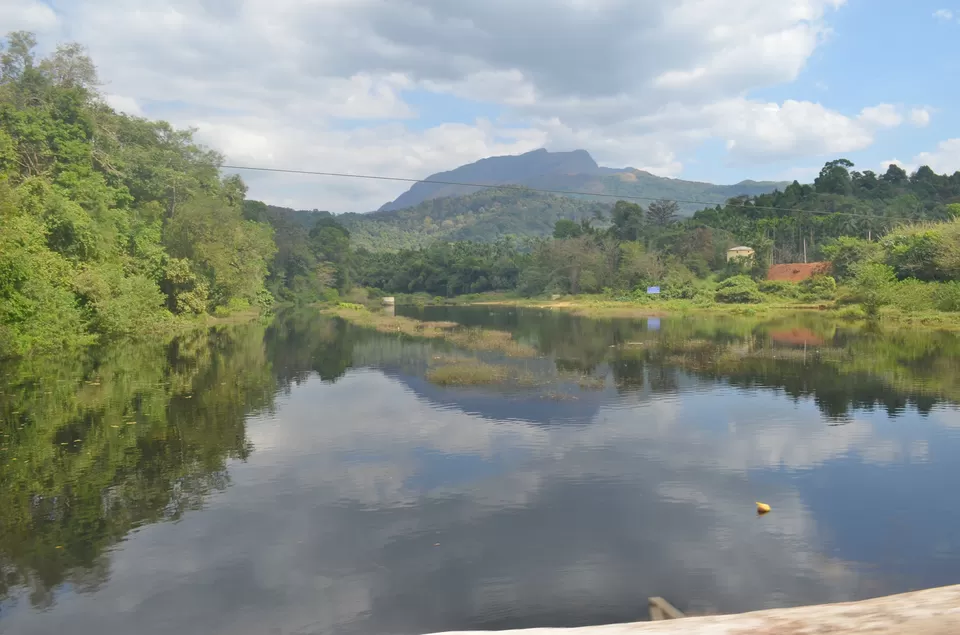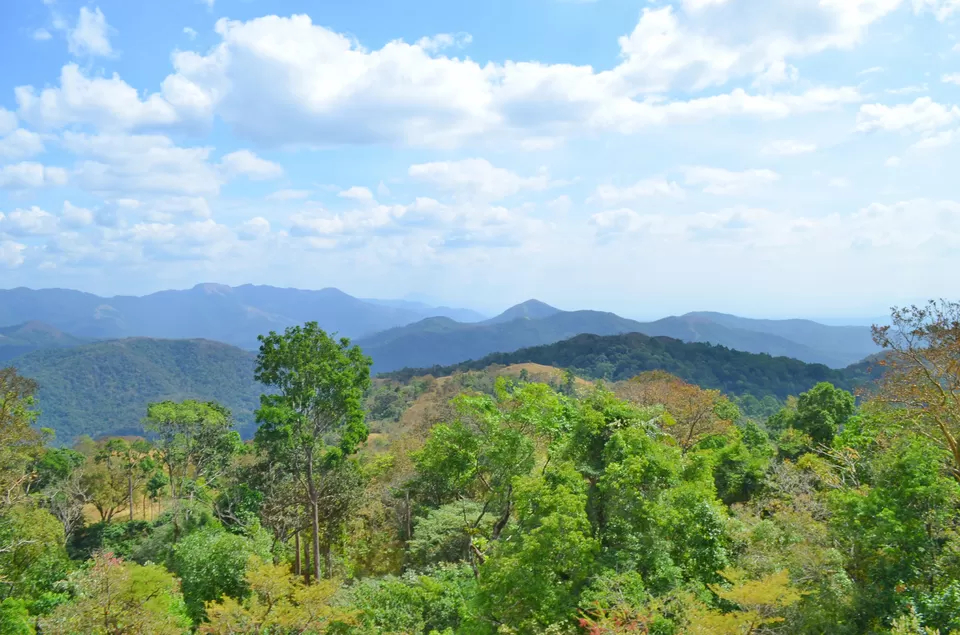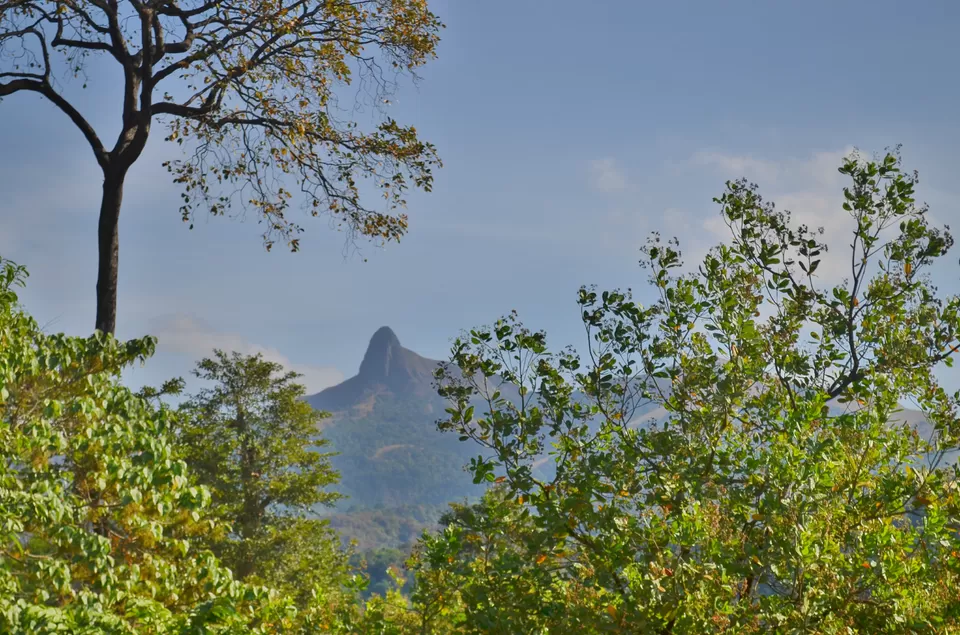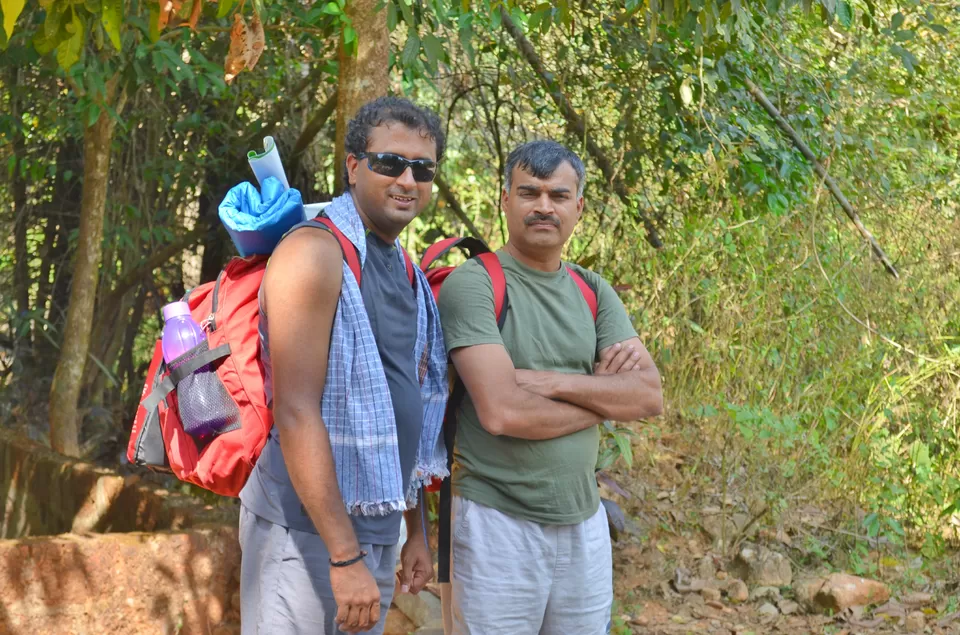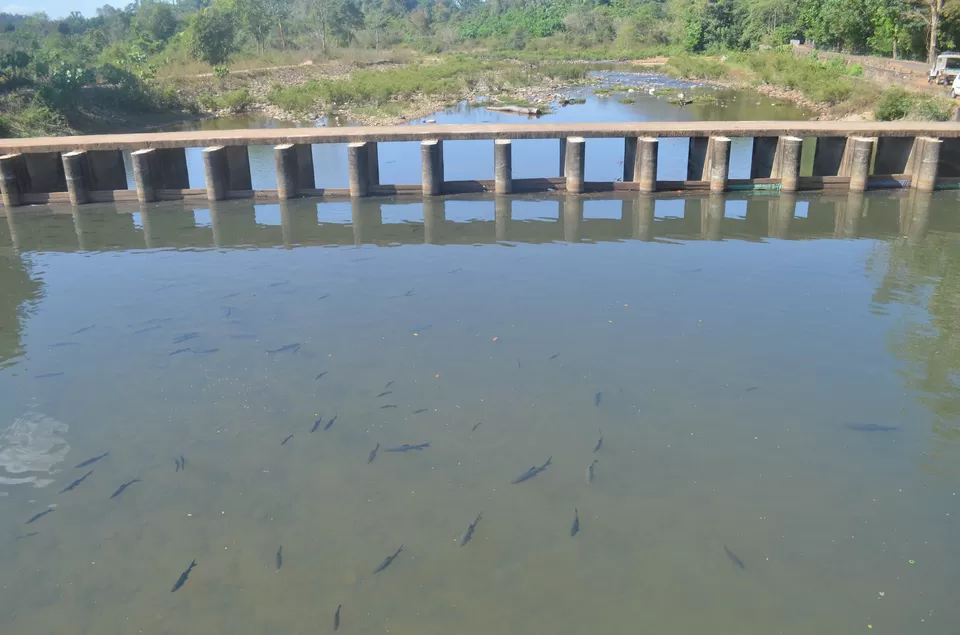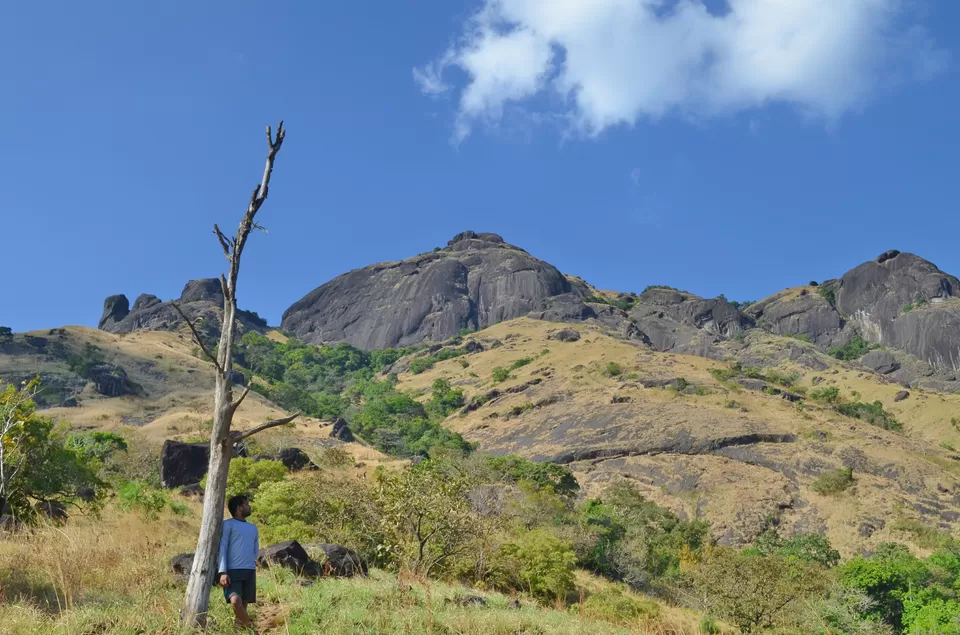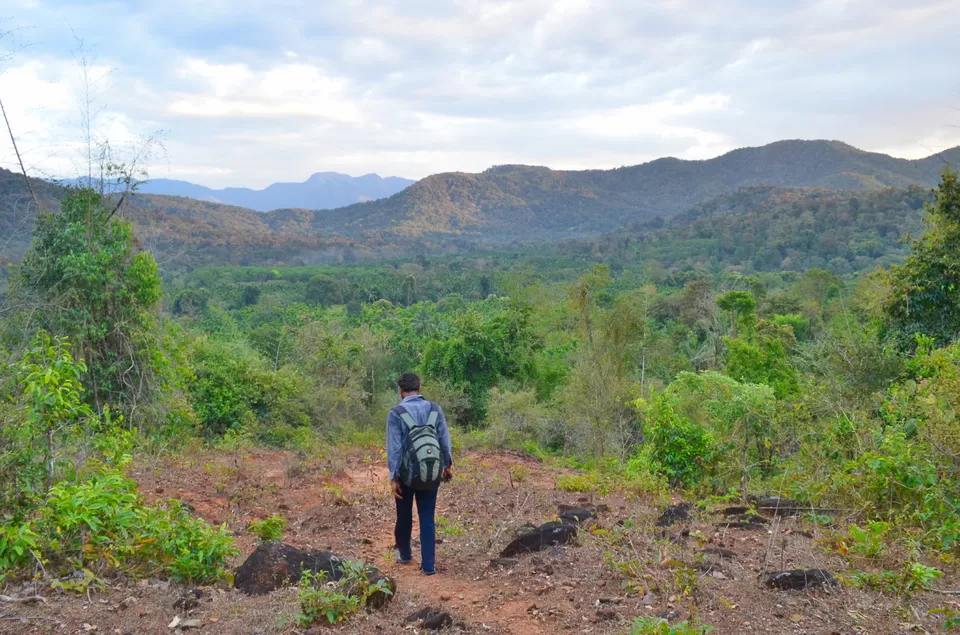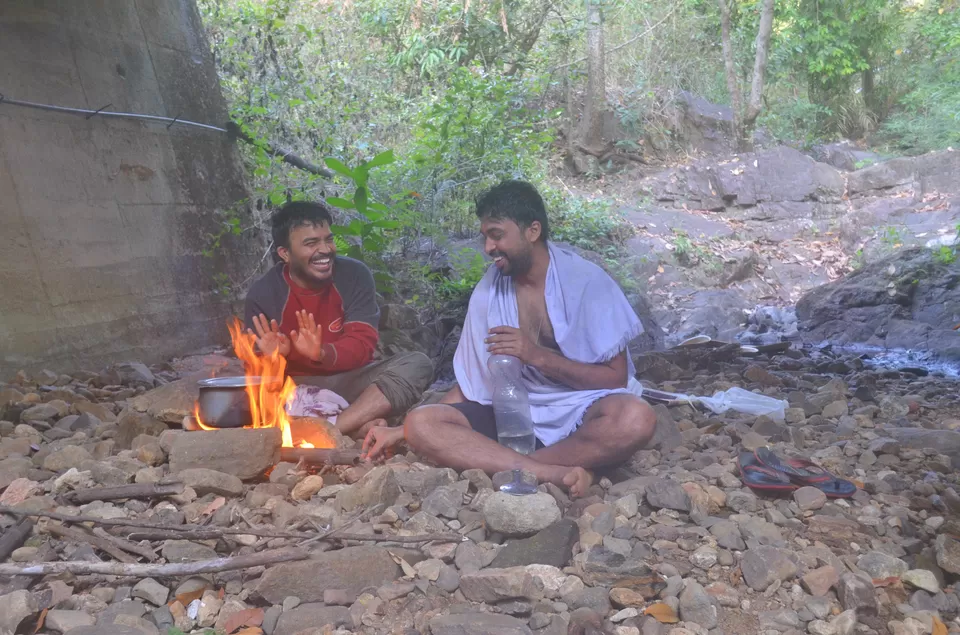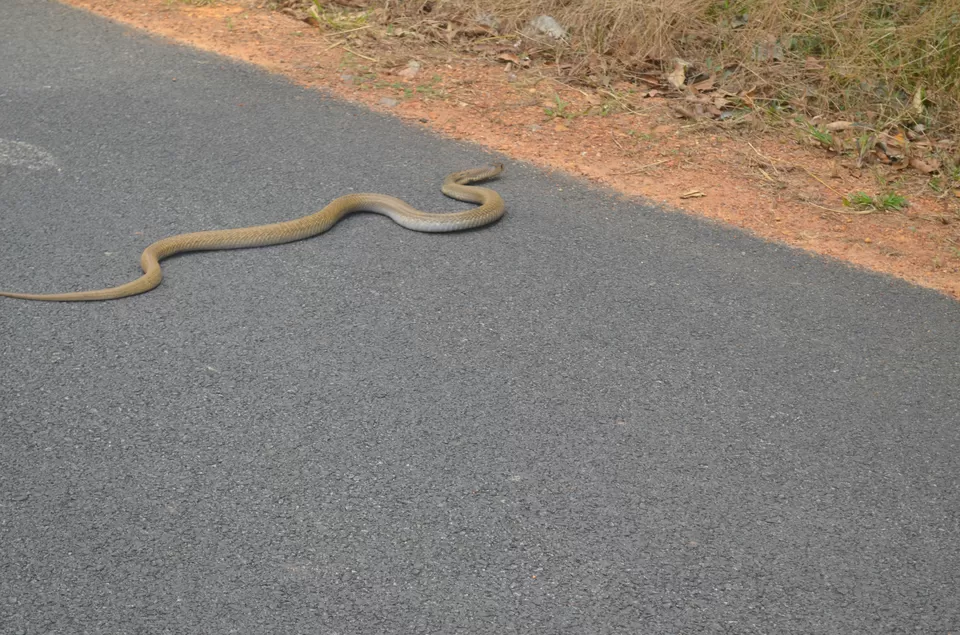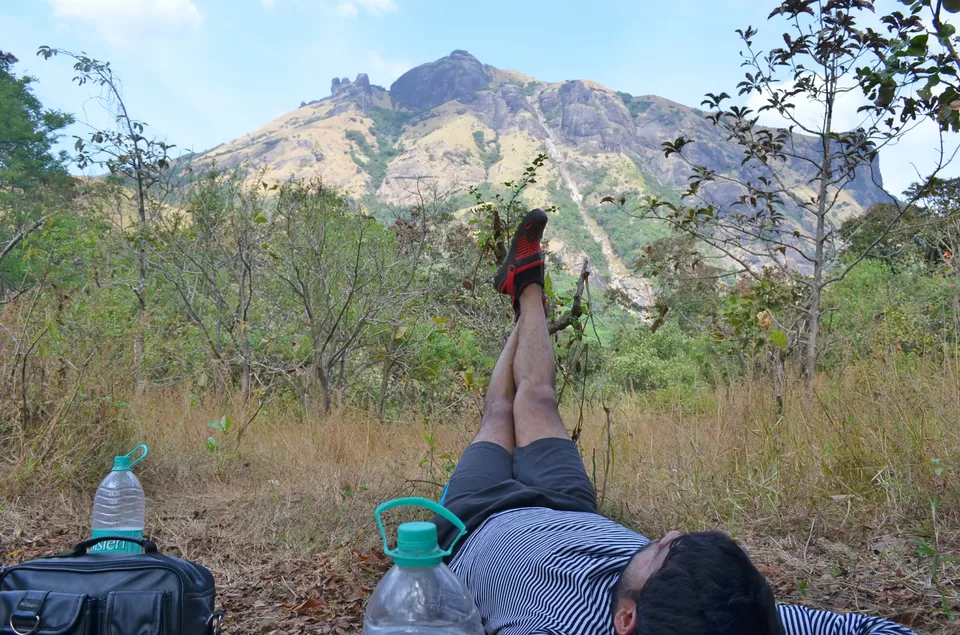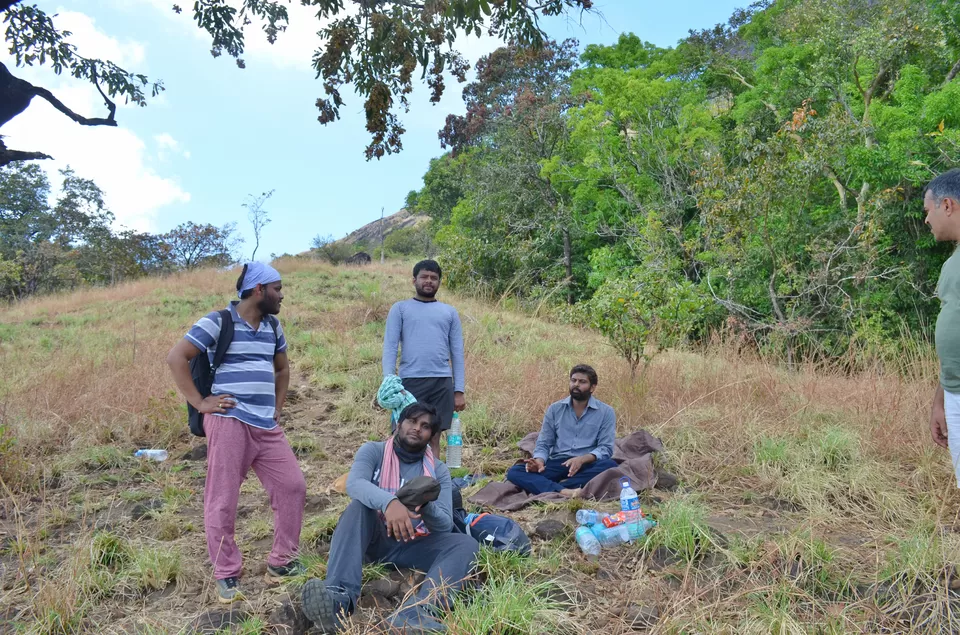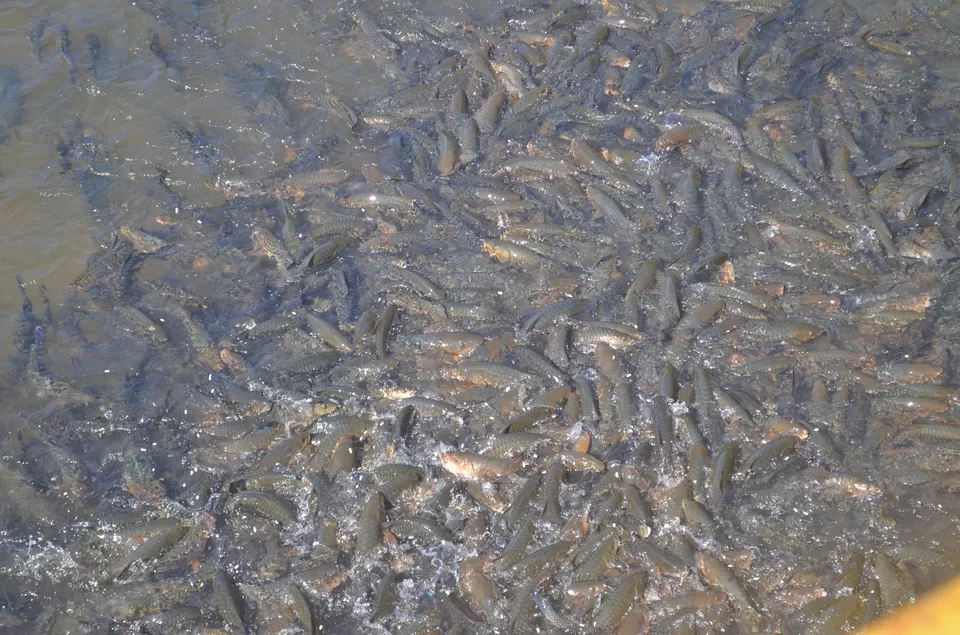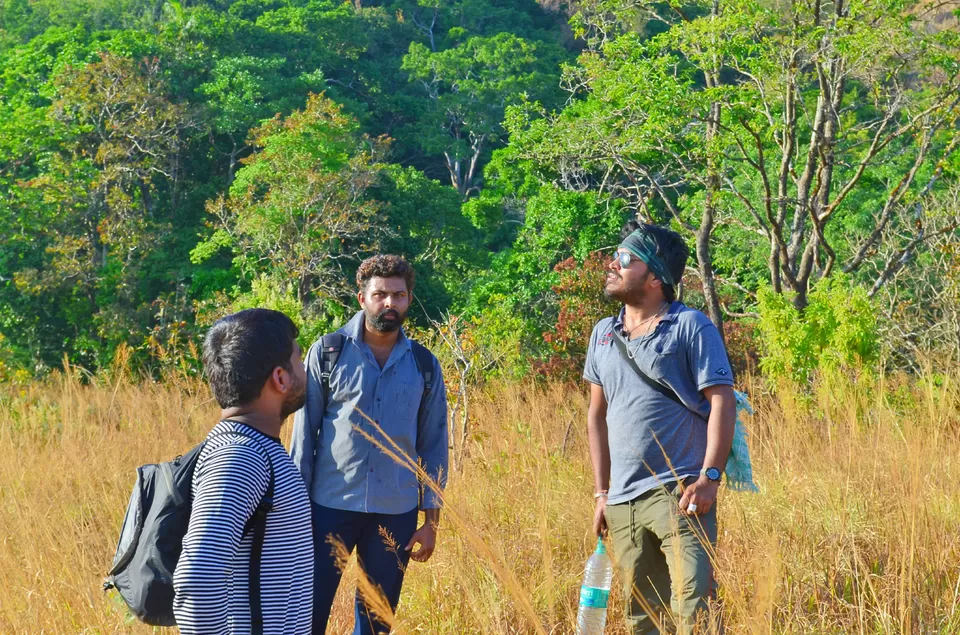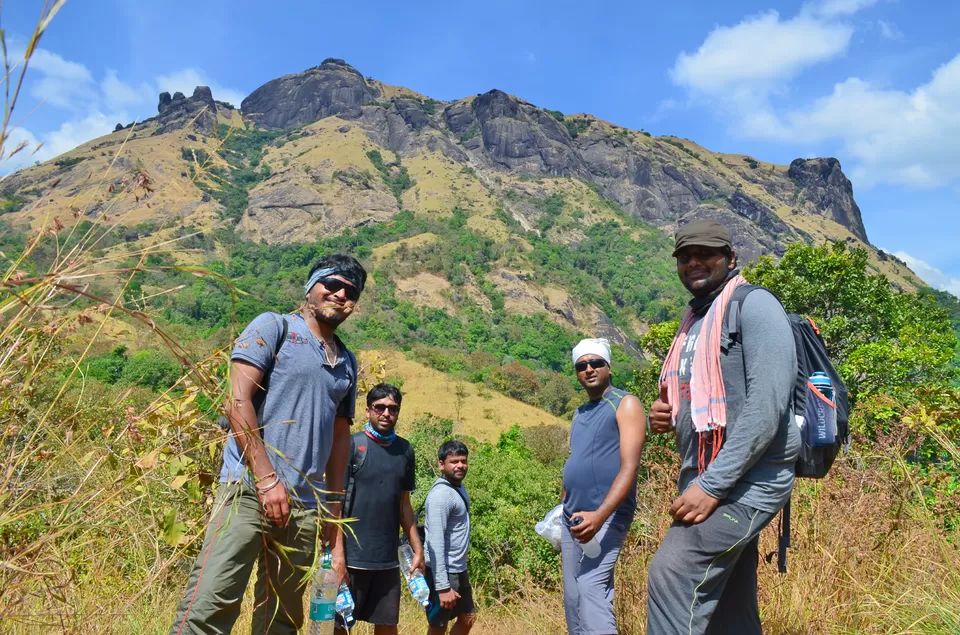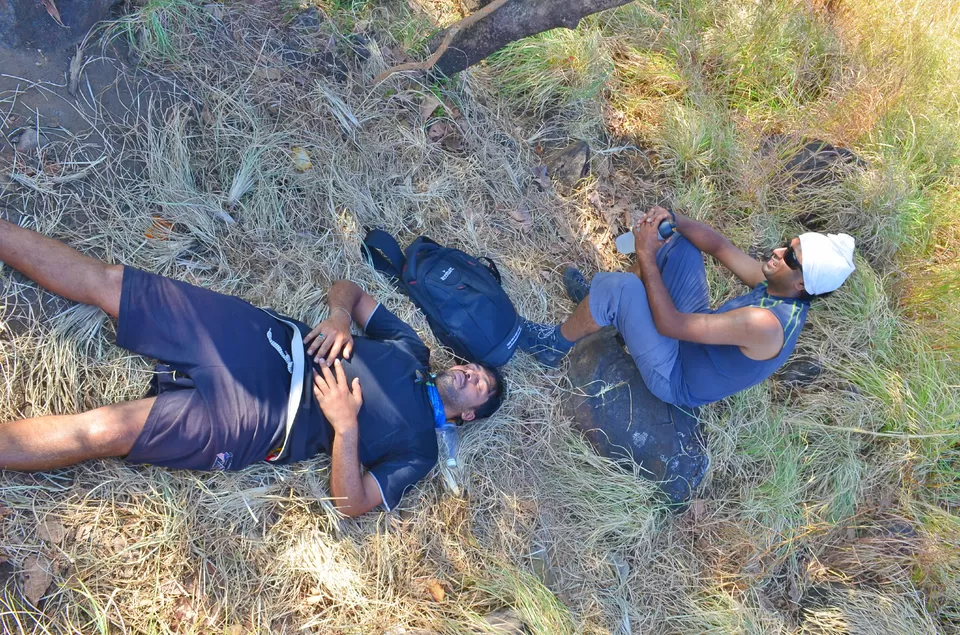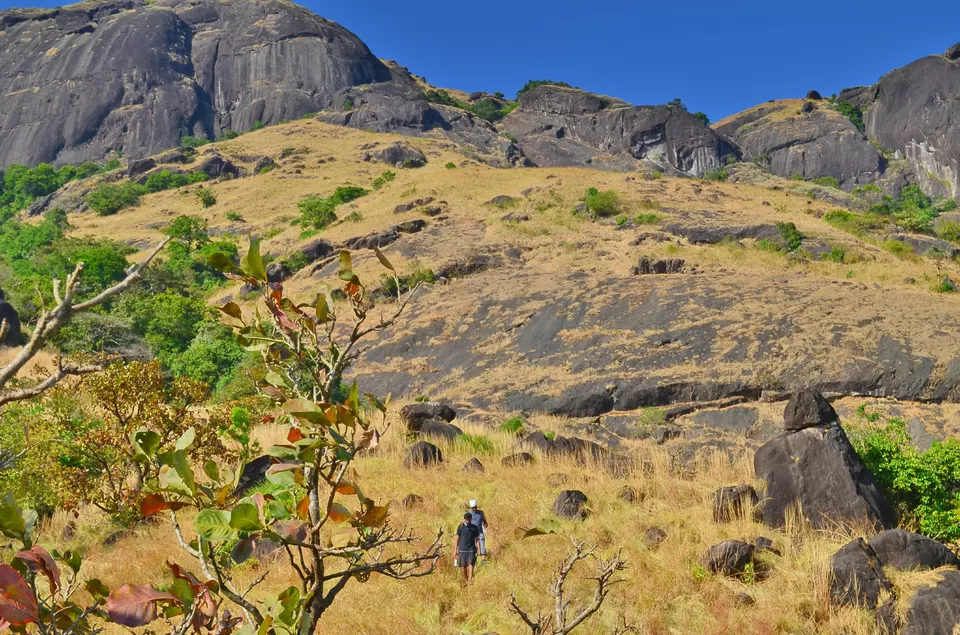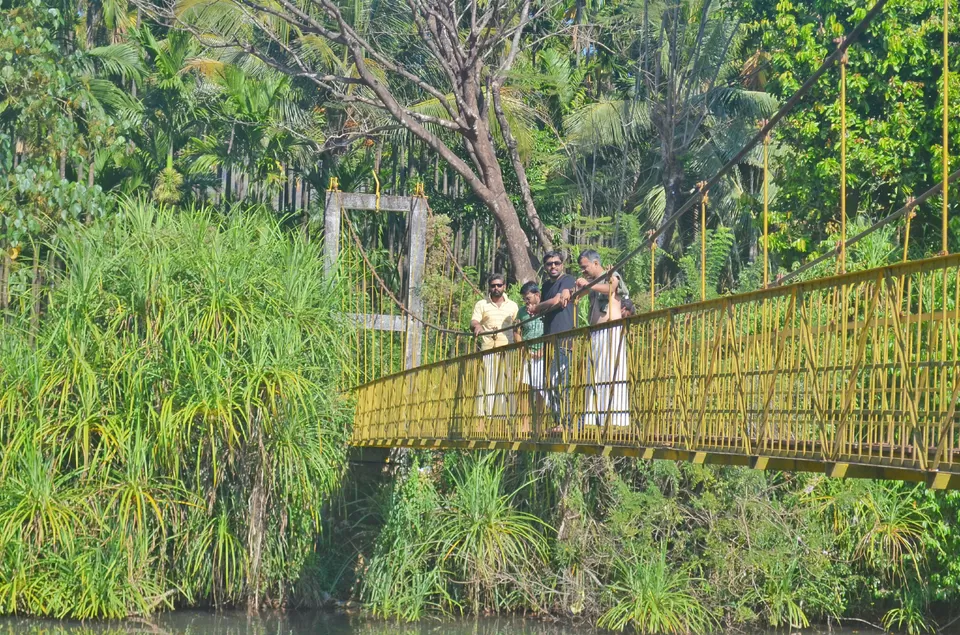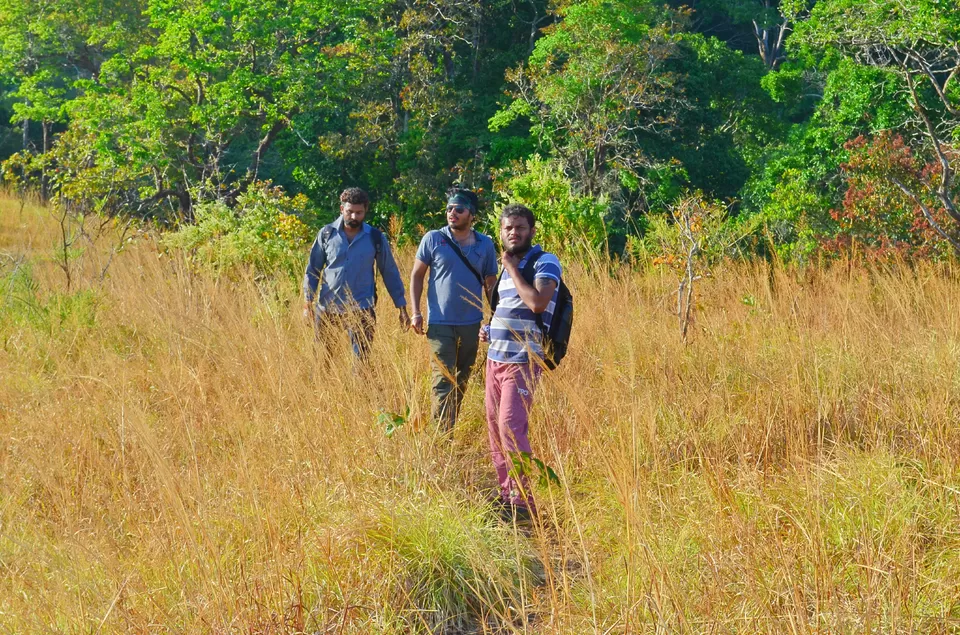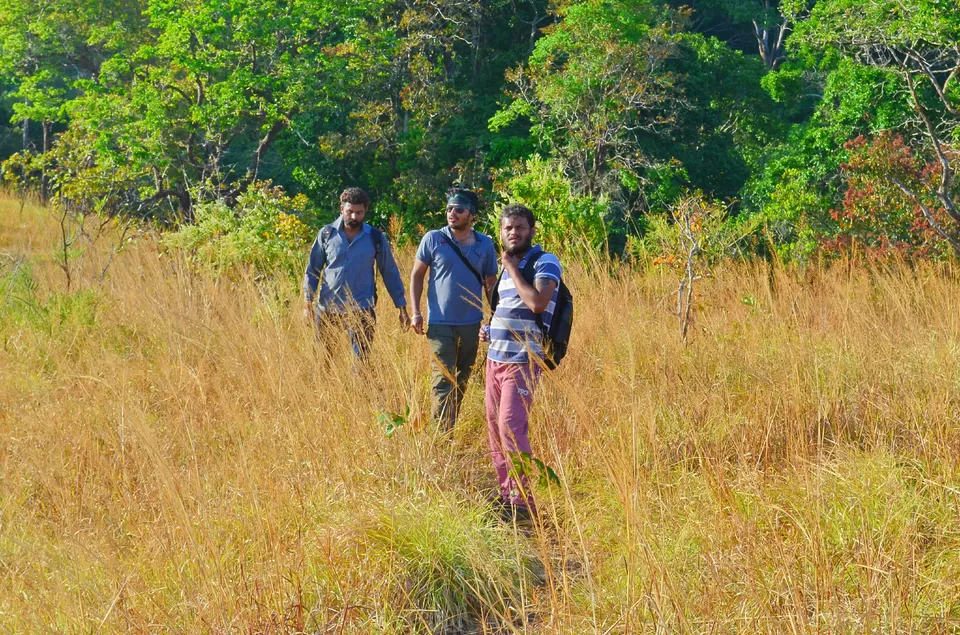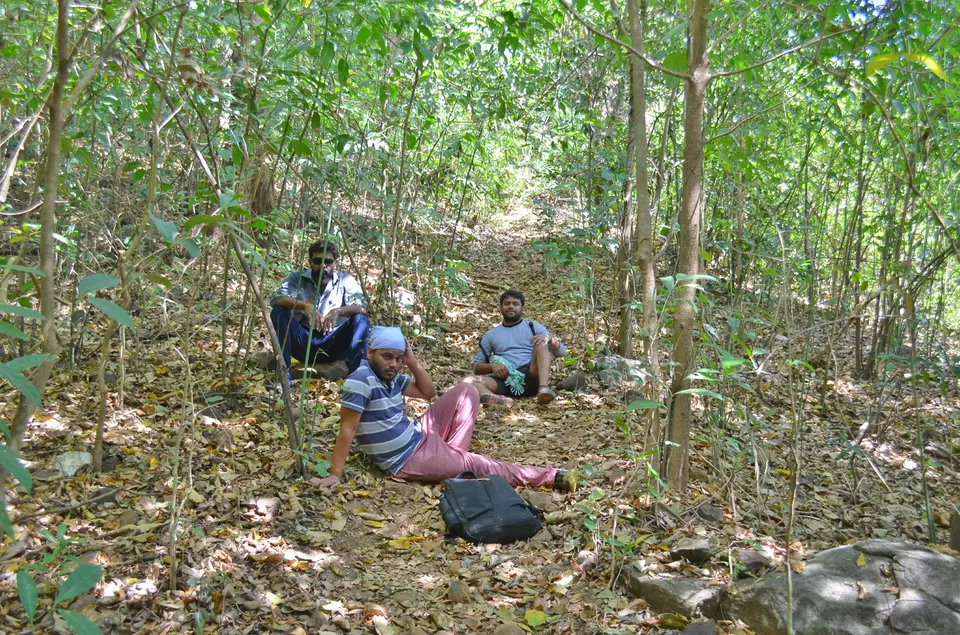 Sometime abortive voyages also remembered long time; the effort we put to get achieve whereas it turned opposite, which makes you more exasperate; later the failure make you to think of more and more the attempted moments; inspire you again to agree challenges to venture again. Yes this fruitless – unsuccessful journey to Amedikallu trek which is near Dharmastala in Dakshina Kannada district of Karnataka, between 27 – 29th January 2017.
Amedikallu is considered to be one of the toughest in Karnataka which is the height around 1200 to 1300mt above the sea level & it is one of the biggest & significant peaks in Charmadi range and is a two day trek if one wants to make it to the top comfortably. For trekkers, who love adventure and challenges, this is their ultimate paradise because there is no short cut and easy route to reach this peak.
Difficulty Level: Moderate to very difficult depending on:
1. whether it's sunny or not which makes it quite exasperating since there is no source of water until reach the peak (Dry Season).
2. Whether there is long grass or not which makes the path difficult to find and hidden rocks will hurt if stepped wrongly.
3. Whether it's raining or not which makes the entire trail slippery and risky and infested with leeches.
The initiative begun by Vasu, we ticked off one more place to escape busy town and enjoy the vigilant beauty of Western Ghats. We total were eight people (Shiva,Shivu,Vasu,Bhargava S,Bhargava P,Srinivasa Murthy N S,Madhu and I) in the group and embarked our journey in two cars (Bhargava P and Bhargava S's) from Kumaraswamy Layout late night in two four wheelers. The curly roads, the gentle elevation and the sweet serenity of the hills makes it an amazing road to drive in south India and will fetch a permanent place in your heart for an eternity.
Though the trail have yet not renowned like other treks and remains deserted on most of the days but it makes for an ideal trail from Bangalore to escape from the daily grind.We reached Dharmastala morning by 6AM took holy bath in Nethravathi River and followed traditional ritual of visiting the temple. Started towards Kokkada, a small town 16km before Dharmastala on Bangalore – Dharmastala road. We had to travel further 20 km to reach Shishila. The base point to Amedikallu trek is from a village near Shishila called 'Kombaru'. There is another peak one could attempt from Shishila is 'Ethina Bhuja'. The name derives from its appearance which looks like an OX shoulder.
Reached Shishila by 10'o clock and stopped near lone house, a local person guided us to the Amedikallu and camping during night at top of the peak. Our plan was to camp at the night. A stranger passing by said that without permission you couldn't go to the peak and asked us to talk to one of the forest officials (His name was Ananda that's what he told) to take approval. He said trek is allowed only during the day time along with guide. However we are not convinced and planned to move on to stay back over night at the summit, later realized that we have to obey the laws and decided to trek by 11:30am. Not an ideal time to start the trek in these hot and humid conditions. We were not aware of camping at peak not allowed during the months February, March and April the reason being possibility of fire catching the reserved forests from the camp fire and other activities of the camp. With this confusion and update we had loss of time and this is where we slip-up our momentum.
We started ascending in slow phase, It was almost 1'O clock and very hot by then. The path was very dry, with the floor covered with dry leaves and trees / vegetation on both sides. In spite of the shade cover, all started sweating plentifully and a break was required quickly - by a less than an hour's time. Soon after this break, we came out of the thick forest and were now at the slopes of one of the midway hills, going around it. The valley was visible to our right side along with layers of hills, one could see the majestic Ettina Bhuja. By about 2pm, we came out of the forest around the hill, into an open grassland. There we had our first nearby view of Amedikallu. Amedikallu name derived from 'Ame' (meaning tortoise in Kannada) and 'Dikallu' (a trivet stove in Tulu). The left portion of the peak is three rocks making a 'Dikallu' and the middle of the peak is a massive uniform rock approximating the top of a tortoise. We progressed on the savannah for some more time before making in to another small stretch of shola jungle. There we had break in proceedings and decided to open the lunch packs. We quickly finished our lunch and it was homemade chapathi and delicious chutney packed from the Vasu's home. Almost every one feeling charged up after delicious lunch and decent rest for some time. Later all started ascending towards the peak, since the distance between the clearing and the peak was not much as per the measuring scale of a trekker and looked clear enough from far. The rocks embedded beneath the clusters of grass and some being wobbly made it difficult for us to get a proper foothold as the ascent became steeper.
Srinivasa Murthy sir said that he was feeling a little dehydrated and after walking in the open under the hot sun and the halt became a little longer than what we wanted. Till here we reached almost 60- 70 % of the trail. We were facing a different challenge and that was the dry heat. When the weather is brutally (I guess it was around 35c to 36c with lot of Humidity) hot and your body sweats profusely, water by itself is not enough. The rate at which we were losing water via sweat seemed to be more than the intake rate. Later some time others also started feeling uncomfortable and step back moving towards the top. However Vasu, Bhargava S and myself decided not to give up and started ascending from the break point. I really don't know what happened to me I came back after climbing some distance, However Bhargava completed 75% of the trail and Vasu tried his best to reach summit. He almost ascended most point of the Dikallu in our absence, he might have felt unaccompanied and came back as soon as he reached the summit. Meanwhile I with others spent time here (At 60 % of ascending at the trail) admiring the views around us and clicking pictures. We noticed that there was a nice rock shelter, this rock shelter would be idle for camping in the night or for lunch breaks (good shelter during midday's) and apparently a lot of people had camped there as we could see signs of campsite fires there.
There were in fact too many breaks and it was getting difficult for us to get warmed up every time after a break. The lack of water in the entire trail made the trek a bit more difficult. We started the descent from middle of the peak. The descent was mostly steep with dry leaves on the forest floor making the descent a bit more challenging. We lost altitude quickly and hit a road track at 6 pm, took us less than 3 hours to reach the starting point of the trek. From there we reached Shishila and quickly all of us took a dip in the Kapila River. And it was really refreshing. We had a great time there. Most of us was into the water for long time like as long as we can.
Somehow we managed to arrange a campsite near the temple at Shishila in the dark night with our torch and sleeping bags. Then I started preparing upma for our dinner with others help, the hot upma seemed like heaven!! Almost a whole day of climb and descent, after conquering nearly 18 KM of a tough stretch across the Western Ghats, this dinner along with other folks was so yummy and so pleasing.
We got up early in the morning and went back near starting point of trek where there is a small rivulet flowing. Vasu and Shiva prepared tasty Maggi Noodles for breakfast at banks of small stream. After having breakfast we visited Shishila temple which is famous for the Matsya Theertha (Kapila River that flows near the temple). The Mahashir fish is found in huge numbers in the Kapila River. The fishes in this river are believed to be sacred and Prasadam is offered to these fishes after puja every day. It is also believed that worshipping at Shishileshwara temple, fishes and feeding the fishes in Kapila River, one can get rid of all types of skin disease. On our way back to Bangalore we had been to Southadka Ganesha temple and Kukke Subramanya temple.
It would take several weekends to cover some of the prominent places in the Charmadi area and there will be some more trips to this beautiful place.Certainly the Amedikallu trek was unsuccessful, nevertheless the inspiring trek, habitation, fun, and we absolutely once again organize the Amedikallu trek and venture without fail.
Information about Amedikallu
• Gopu Gokhale (local contact in Shisila who will arrange for guide, food) – 08251269246,9483211246
Purushottam Rao (Hotel Owner near Shishila temple will arrange for guide, food for both Ethina Bhuja and Amedikalli) – 8762921154, 8762920606
• Distance Covered – 24 kms Approx
• Water Source - After November carry lots of water as there are no major water sources all along the trail (I suggest at least 5 lts per head).
• Essential Time needed – 2 Days(If u are a regular trekker could complete the trail by end of the day by starting the trek very early in the morning)
• Camping Options - Either at Rock Shelter or the peak if you have tents.
No matter which way you pick, carry lots of water, very light luggage, preferably individual tents and not heavy ones like we did, someone experienced with you, some pain killers/ muscle sprays, a small first aid kit, fully charged mobile phones (some areas you get signal) and a refreshed & well hydrated body! Have lots of fun.
Main article you can find here :