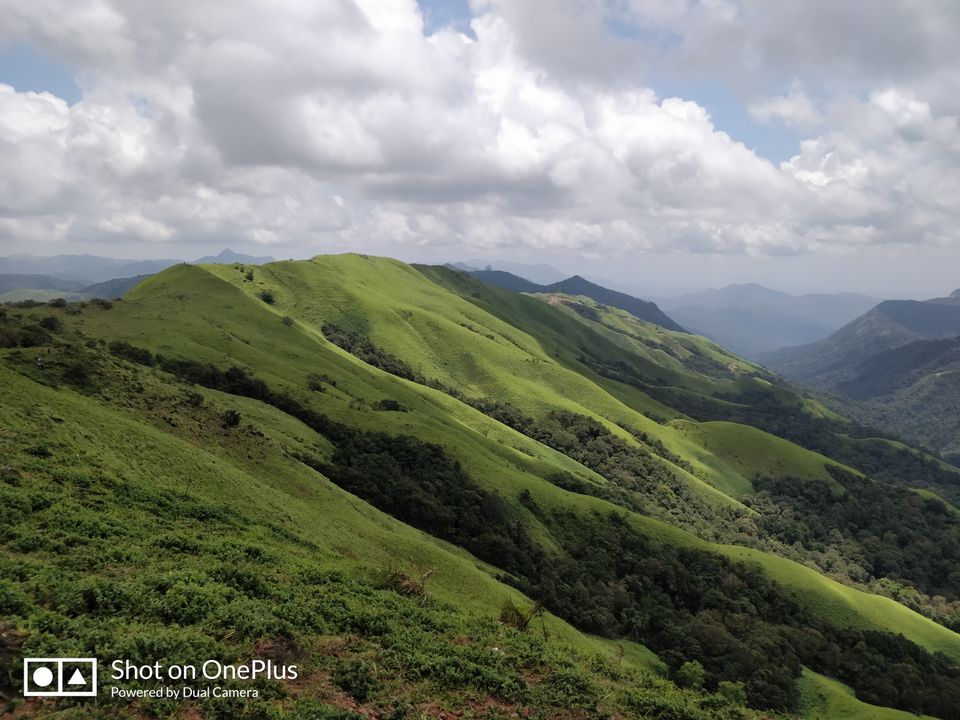 Mudigere is a Town in Chikkamagaluru district in the Indian state of Karnataka. It is 35 km from the district headquarters. Several pilgrimage sites are in the taluk including Hornadu and Kalasa. Nearest airport is at Mangaluru which is at a distance of 122 km.
Here are the top things which one can do in Mudigere:
1: Ettina Bhuja trek:
As the name itself signifies Ettina Bhuja meaning the shoulder of an ox, the shape of the mountain expectedly looks so. There are two routes to trek this:
> from Shishila Side which is a total of 12kms per side and not recommended for beginners.
> from Mudigere side which we did and fairly easy for newbies. The total trek distance is around 4kms and would take an hour to reach the peak. ( But be doubly sure to take permission from the forest office of mudigere since its a restricted area and you can be in trouble if caught, which happened to us:p- Ping me for this story😂)
               The trek starting point is a temple called "Nanya Bhairaveshwara Temple". You can ask localites for this temple and from here one can park the vehicle and start the trek. But the board says restricted so be extra careful and get permissions prior hand.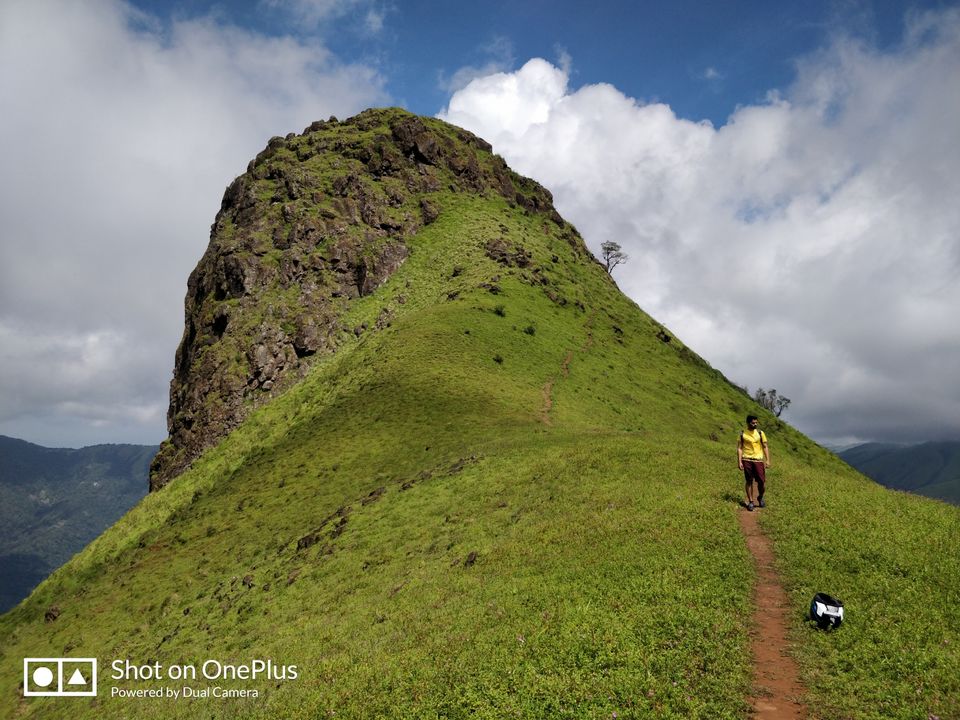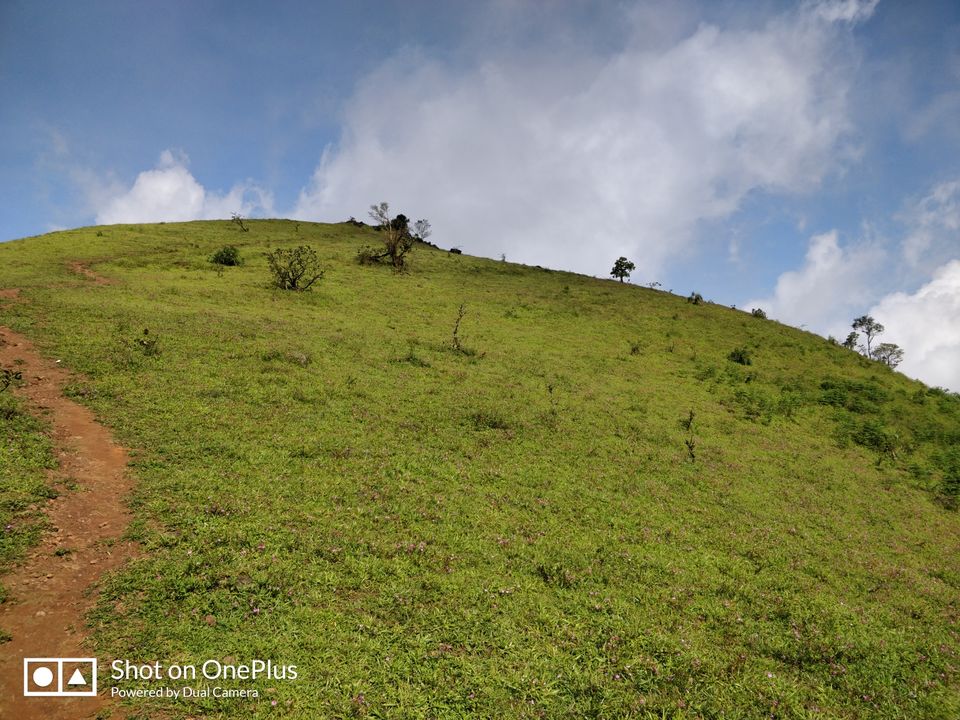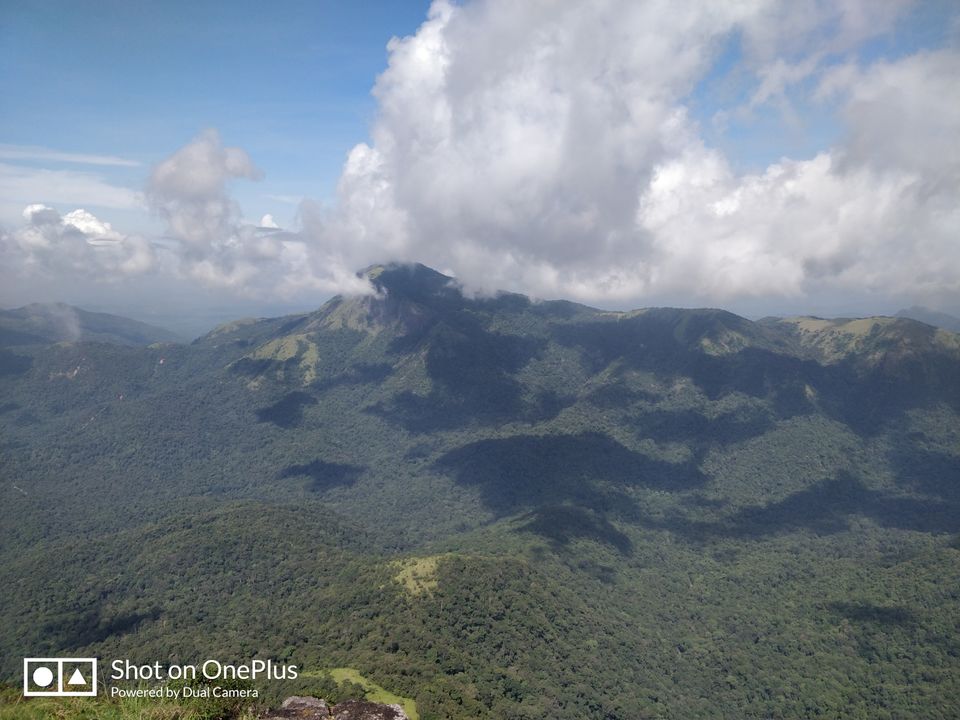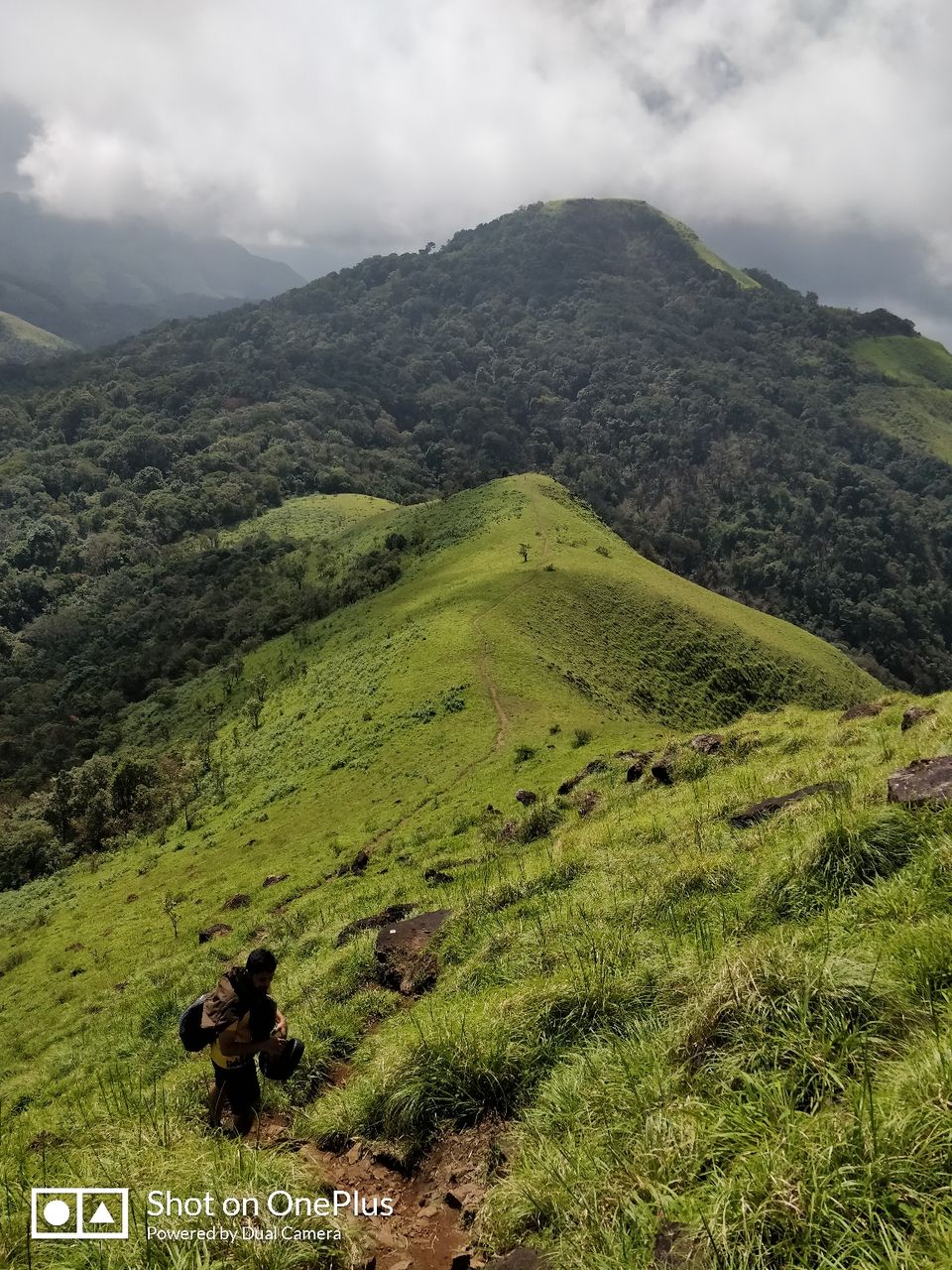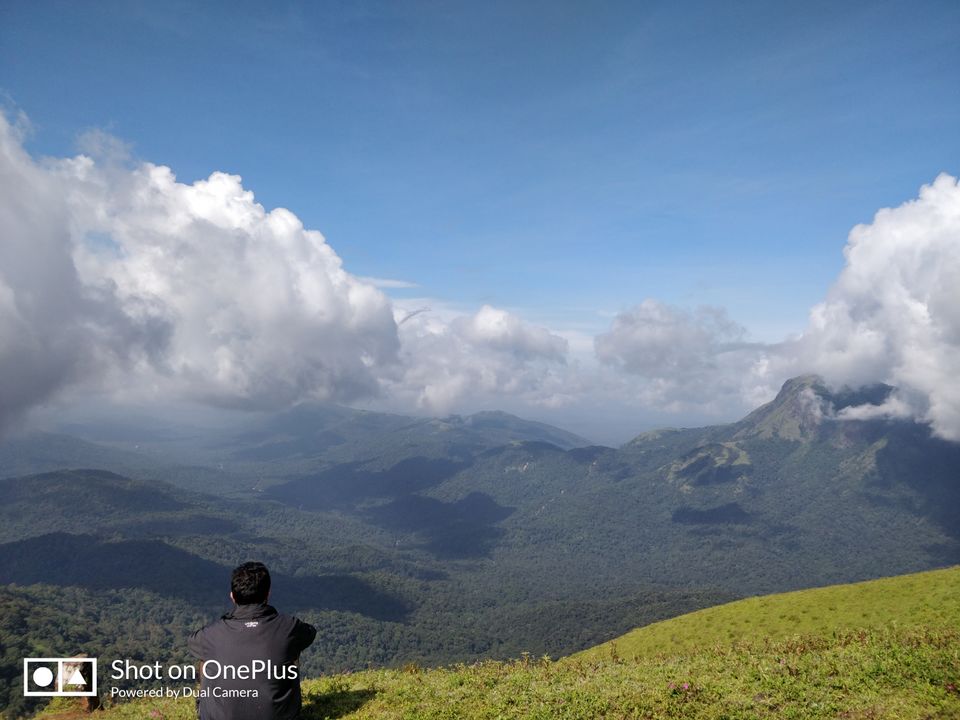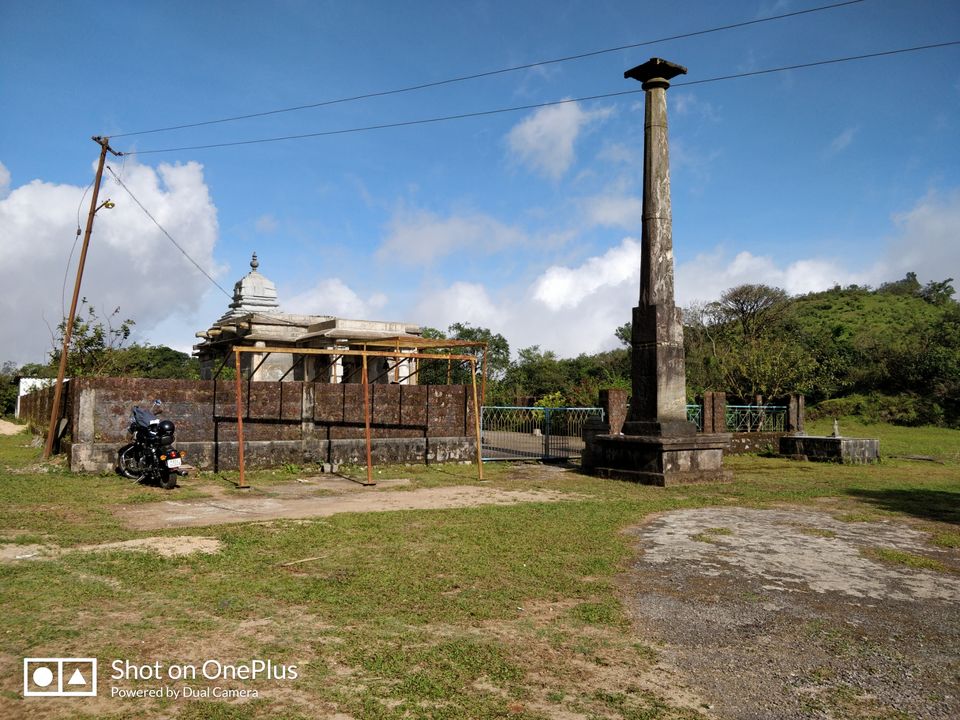 2: Devaramane View Point:
                Located a few kms away from the town this place is a beautiful view point where one can sit and enjoy the scenic beauty of nature and grasslands. Worth a visit.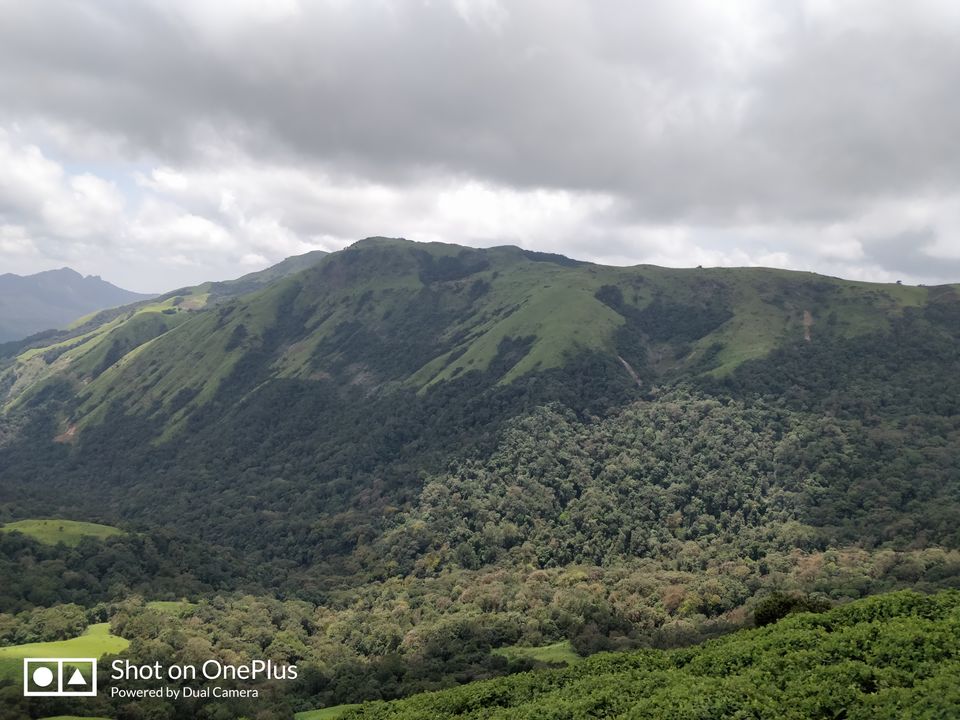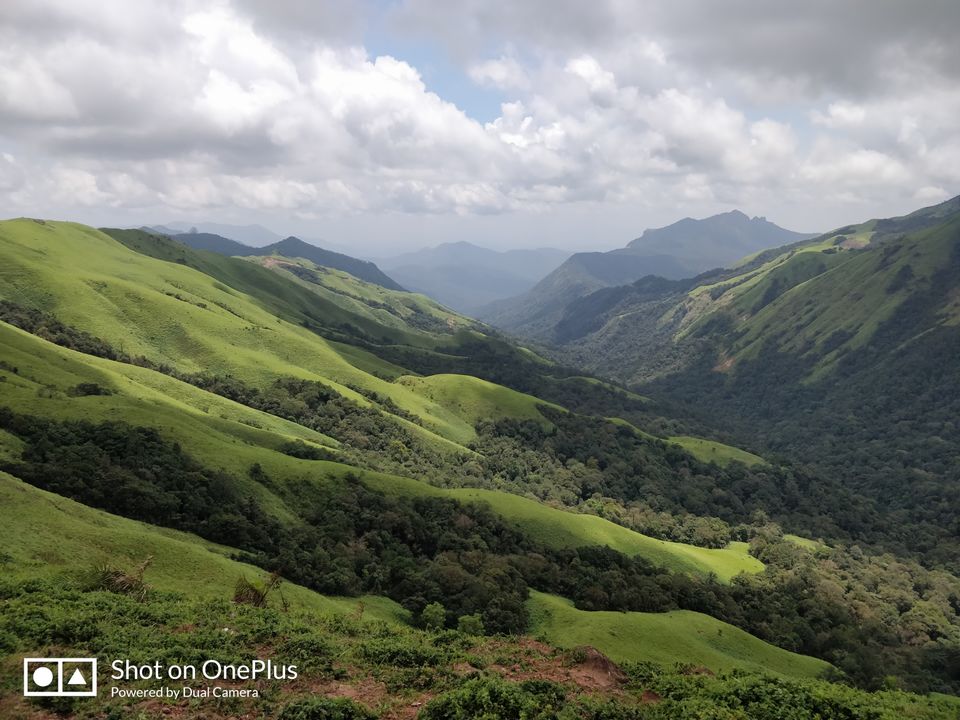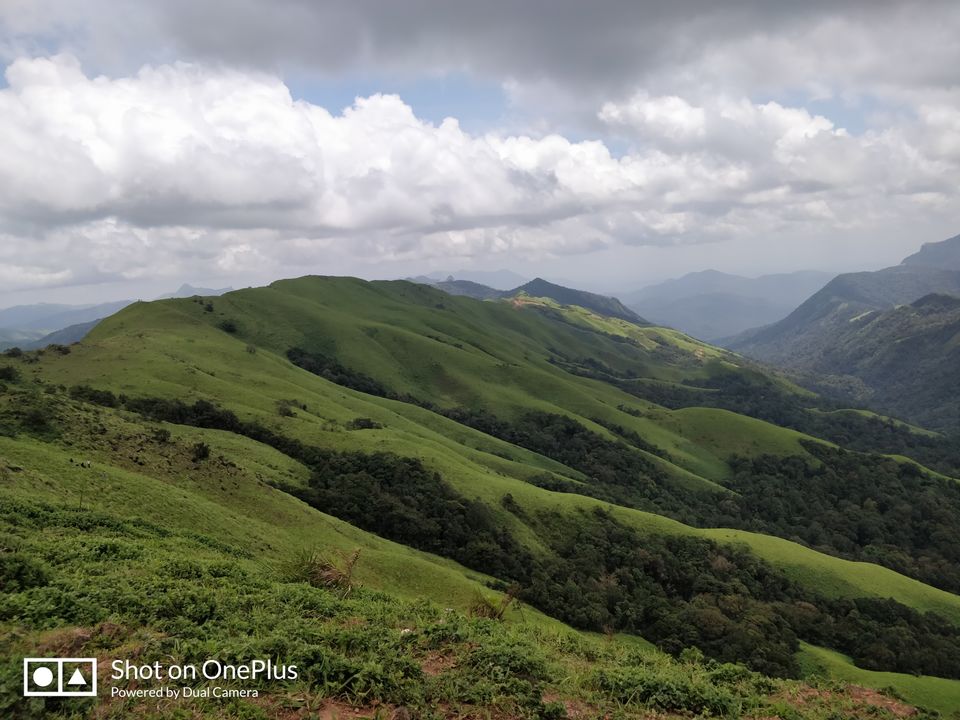 3: Magajahalli Falls:
             Also known as Hanbal falls or Abbi falls, this place has a small waterfall where one can play in water. Would recommend people to visit during monsoons since the water will be good during that time.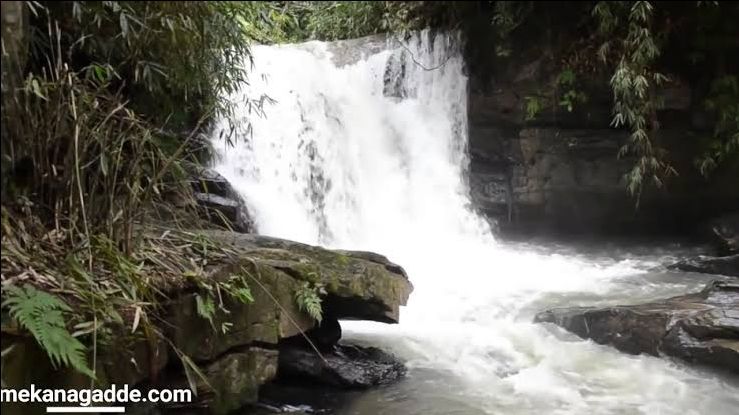 Thats for the blog guys. Please reach out to me if you have any queries and also do post me if there are any other unexplored places nearby which I missed out.