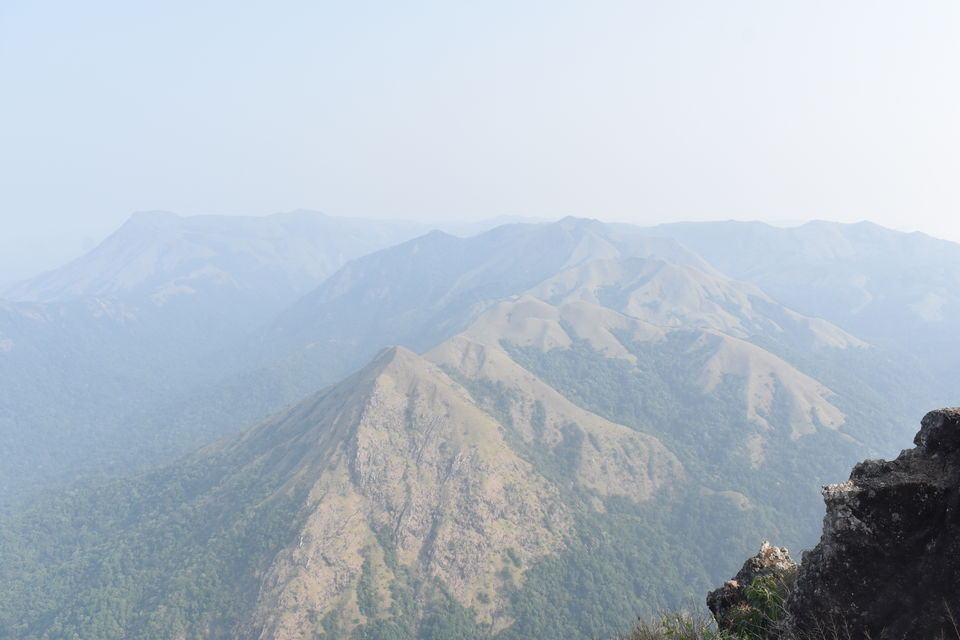 Hi there?
Looking for an outstation trek? Well, I have brought you 2 beautiful trekking points approximately 220 kms away from Bangalore.
Chikkamagaluru, lies in the beautiful hillocks of Western Ghats, well known for wonderful trekking points. Mullayyanagiri, Seetahale Durga, Amedhi Kallu, Swargada Baagilu, Merti Gudda, Ballalarayana Durga are a few popular hiking points of Chikkamagaluru. Here I am writing about Karadi Gudda and Yettina Bhuja, two beautiful attractions that I had visited recently.
Our focal point of visit was Yettina Bhuja (The mountain looks like an Ox's hump hence it is called Yettina Bhuja). We started from Bangalore on Saturday at 10.30 Am to reach the destination around 5.00 Pm. Booked Shishila Jungle Stay (a must stay homestay) which is 12 kms away from the destination. However, we were at the destination at 04.30 Pm.. It was really a challenging task to reach the homestay as it was in the dense forest and the road was very narrow and stiff. But, trust me the homestay is such an amazing stress buster!
As we had lot of time before we end the day, took a walk exploring viewpoints nearby. We ended up with Karadi Gudda, a beautiful trekking point that took almost 2 hours to explore. A beautiful sunset point, surrounded by hills, from where you could see Swargada Baagilu, Amedhi Kallu and Yettina Bhuja. It was completely dark while we alighted the hill and an employee from homestay came in search of us (He said there are many wild bears - ( That's why it got the name Karadigudda) and guided us back to homestay.
Next day early morning (6.00 Am) we headed towards Yettina Bhuja. It took 30 min to reach the starting point. You need to walk all the way for 2 kms through dense forest to reach the steep point of the hill. From there it is really thrilling to climb the hill at 80 Degree angle. Sometimes you find heavy traffic on the top, you need to wait for couple of minutes to give way to those who alight! The scenic beauty from the hill top mesmerizes you!
If u planning for Yettina Bhuja please note the following:
Plan your trip well in advance. Prefer car, you can save lot of time and reach farthest locations of Chikkamagaluru
Plan for 2 days, preferably on Saturday and Sunday. Leave Bangalore in the early morning so that you can access a sight in the afternoon and prime location next day, reach back Bangalore in the late evening/day second.
Chikkamagaluru is beautiful round the year. However, September to Feb is the ideal time to experience the real beauty
If you love Monsoon, visit between June and September. You may not enjoy the scenic beauty however, trekking in heavy downpour is a lifetime experience. Beware of leaches.
Prefer homestays for authentic culture and lifestyle. Bargain, you will get accommodation at best price. Order food too!
Chikkamagaluru is the heaven of Karnataka. Please don't spoil the scenic beauty.
There are tens of beautiful hiking points. Be very particular about the places if you are booking through Travel Agencies or Tour Operators.
Happy visit to Chikkamagaluru!