Sometimes unplanned journeys brings with it beautiful memories. It so happened that I ventured into this place called Lakkundi when I had to accompany my brother during one of his official visits to Gadag. Lakkundi is located on the way to Hampi from Gadag, about 11km away. This place consists of ancient temples with marvelous architecture. This place is recommended for those who are Antiquarians.
History
Lakkundi is also known as 'Lokki Gundi'. Lakkundi was ruled by Chalukyas, Kalachuris, Seuna and the Hoysalas between 09th to 12th Centuries. The Hindu & Jain temples, wells, inscriptions and museum are a testimony of the forgotten paradise. More than 50 numbers of temples, step wells (also called as Kalyani), many inscriptions etc., that were built during the rule of different dynasties are scattered throughout the present village. The architecture of the Kalyani Chalukya dynasty are said to be a link between those of the early Chalukyas of Badami and the Hoysalas who succeeded them.
Places of attraction in Lakkundi:
1. Lakkundi Museum: a one-time permit ticket which is nominally charged by ASI has to be bought at the museum before starting one's exploration around Lakkundi.
Museum houses a Sculpture Gallery, maintained by the Archeological Survey of India which shows glimpse of Lakkundi architecture. Photography inside the museum is restricted.
Unfortunately, there is no personal or audio guide facility to explain about the temples in Lakkundi. During my visit, I sought the help of the locals and workers around the temple to understand the depictions.
2. Bramha Jainalaya: this temple is located just behind the museum. This temple seems to be constructed during 11th century in typical Chalukya style. The temple has single shrine (ekakuta vimana) connected to a closed mantapa hall via a vestibule (ardhamantapa) that is connected to another open mantapa.LAKKUNDI, KARNATAKA, INDIA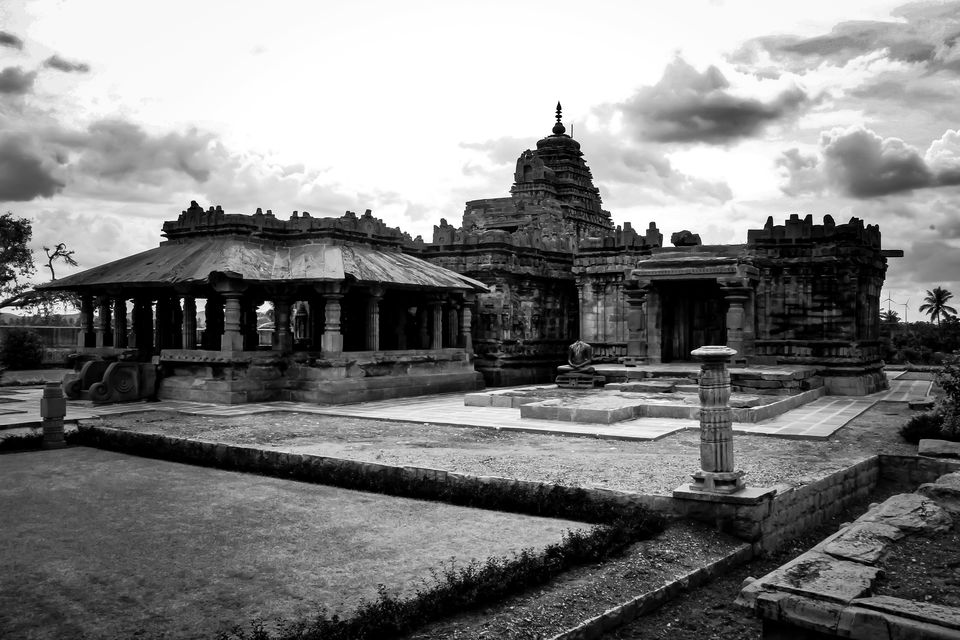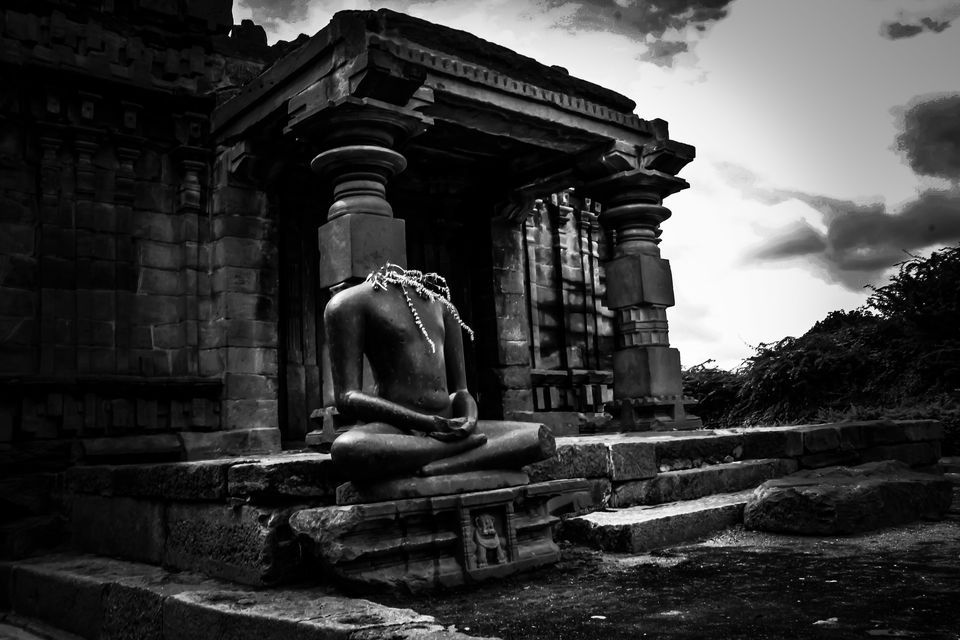 3. Kasi Vishwanatha (Kasi Visvesvara) Temple: This is the most ornate and elaborately furnished temple among others. One can enjoy distinct and more elaborate stone carvings in this temple. Each stone pillar has different set of carvings depicting a different story. This is a double shrine temple. The shrine facing east is dedicated to Kasi Visvesvara (Hindu god Shiva) whose universal symbol is a linga. The other shrine, which faces the main shrine is dedicated to the sun god Surya also called Suryanarayana. The Surya shrine faces west, an unusual occurrence among Surya temples, which normally face east.
It can be observed that special attention has been paid to the moldings, arches and other details on the tower, specially the decorations on doorjambs and lintels.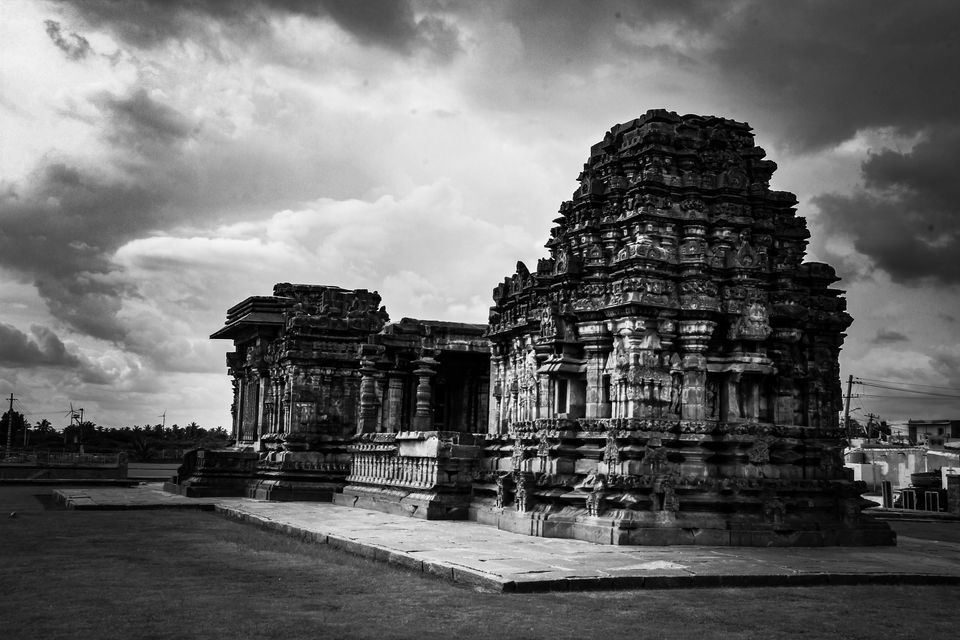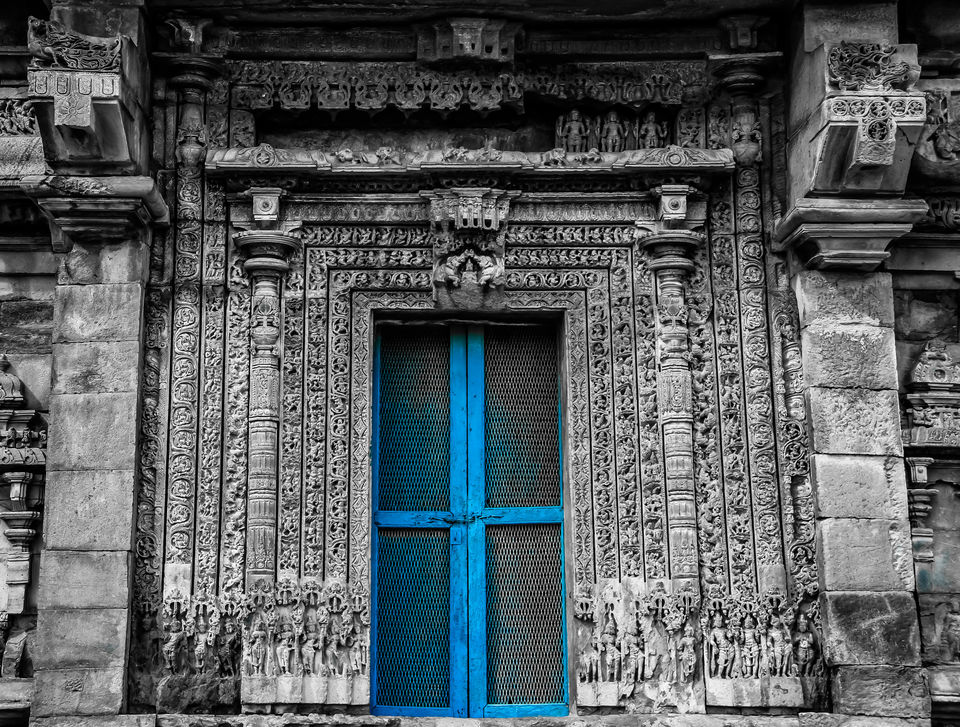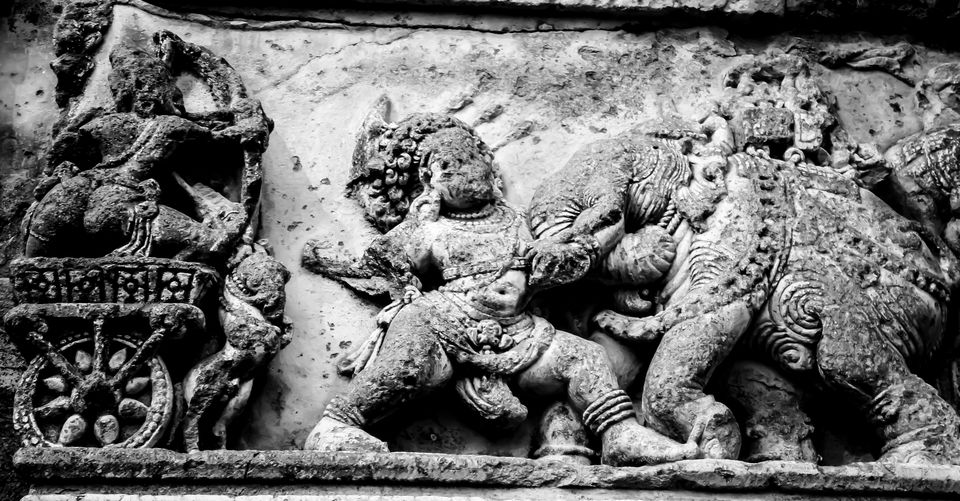 4. Muskin Bhavi (Step Well): This step well is located behind the main bus stand of Lakkundi. The initial approach road is not in a good condition but after few meters concrete road is constructed upto desired location. This step well is a part of the Manikesvara Temple (again dedicated to hindu god Shiva). There are numerous ancient wells in Lakkundi, of which the Chateer Bavi, Kanne Bavi and Muskin Bhavi are popular for their carvings and architectural beauty.
The entry on the steps is restricted as a part of safety and maintenance however the beauty of the place can still be enjoyed from the line of barricading.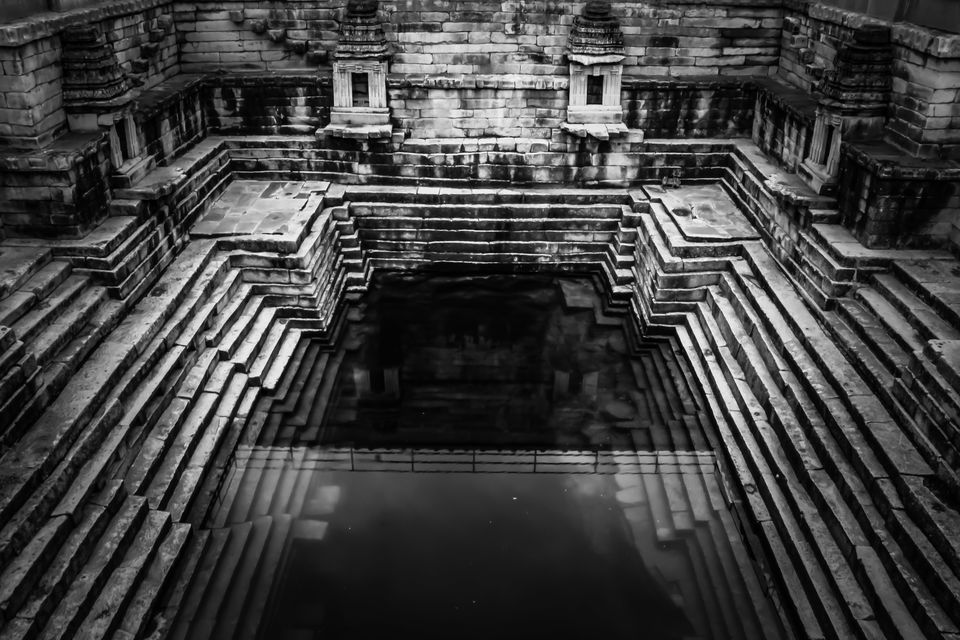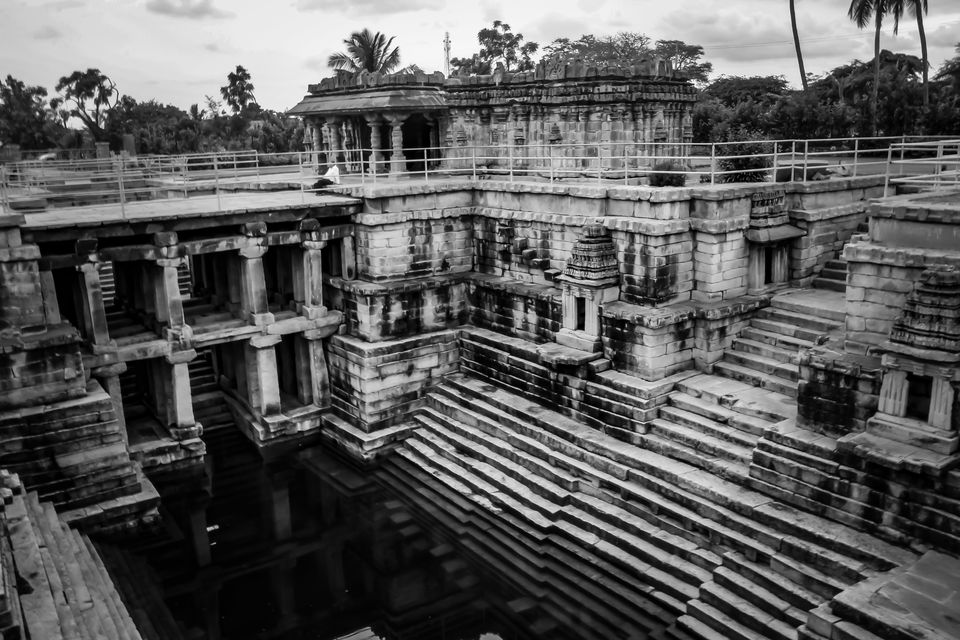 How to reach Lakkundi:
Nearest Airport: Belagavi or Huballi
Nearest Railhead: Gadag Junction or Huballi
Road: Lakkundi is well connected by roads.
Distance from Lakkundi by road:
Gadag: 11 km
Badami: 68 km
Hubli: 60 km
Bangalore: 400 km
Where to stay: Lodging and boarding facilities are available at Gadag.
Please note that since there is a limited lunch option in Lakkundi, carrying food/ eatables is feasible till one can reach Gadag.
Required time to explore Lakkundi
For thorough exploration of above mentioned temples it will require 4 to 5 hours. All the temples are located within 2km radius from the museum.
The efforts of Archaeological Survey of India (ASI) in maintaining and preserving these structures are highly appreciable. The perimeter of the temples are very tidy and even the lawns around these temples are very well maintained. As visitors, it is our moral responsibility to maintain these places without littering the premises.