Nowhere in the world, has stone put so much life into it, where it carries the beliefs, dreams, ambitions & realizations of a culture in its solidity. Stone- being a long-lasting material given preference to portray the ideas of eternity- reserved for gods, but it also depicts transient aspects of life-characters, stories, emotions, relationships, landscapes, flowers and what all one could imagine.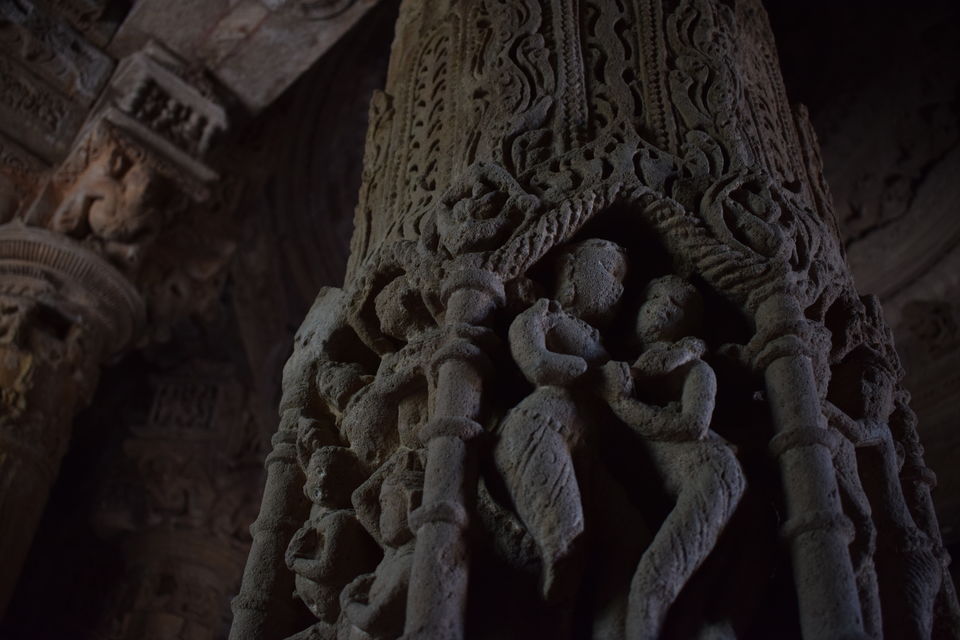 India houses some of the astonishing marvels carved out of stone. The count doesn't rest at only Ellora,Khajuraho,Mahabalipuram or Konark but also goes through Gujarat-enshrined with step-wells and temples. Patan and Modhera-close to Ahemdabad,are convenient destinations to watch the glory of Indian architecture.
Rani ki Vav, Patan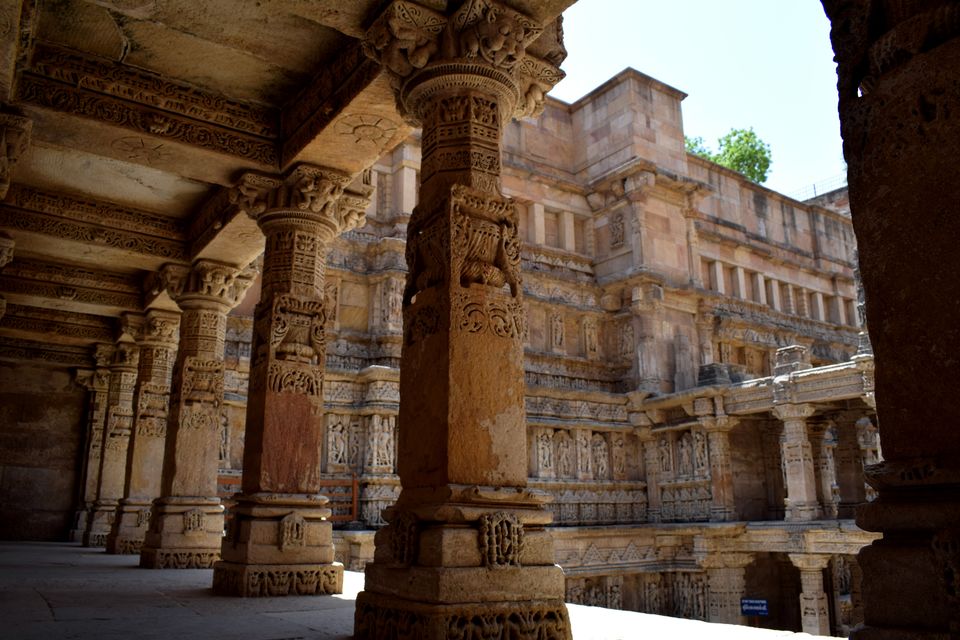 Located 130 km NW of Ahemdabad,Rani ki Vav, Technically, just a place to fetch water from ground but in reality it's a replica of an entire mythological universe to convey the greater truths of reality- different levels-base for different views, steps- diverse ways to approach to a destination and intermingling of different geometrical forms (Square and Circle in plan)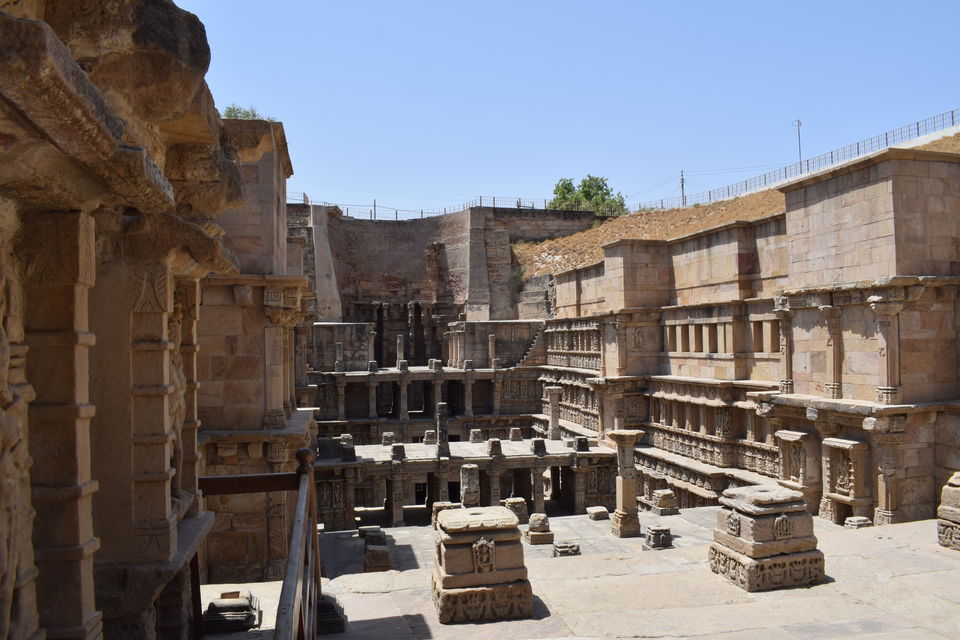 As any other Indian temple, this step well (Baoli) too has dramatic sets of gods. The deep step well has four tiers connecting bridges, with each level directing the focus to the Vishnu, placing him in the central innermost part at each level.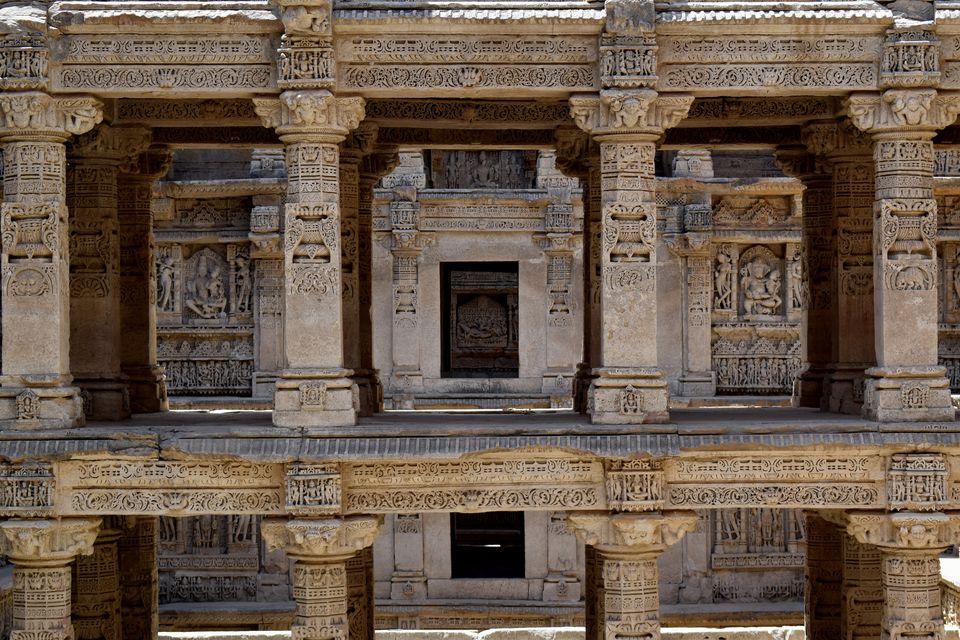 Sun Temple, Modhera 
Modhera is known for its Sun Temple and the temple is known for being situated right in front of a Step-well- known as Surya-Kunda.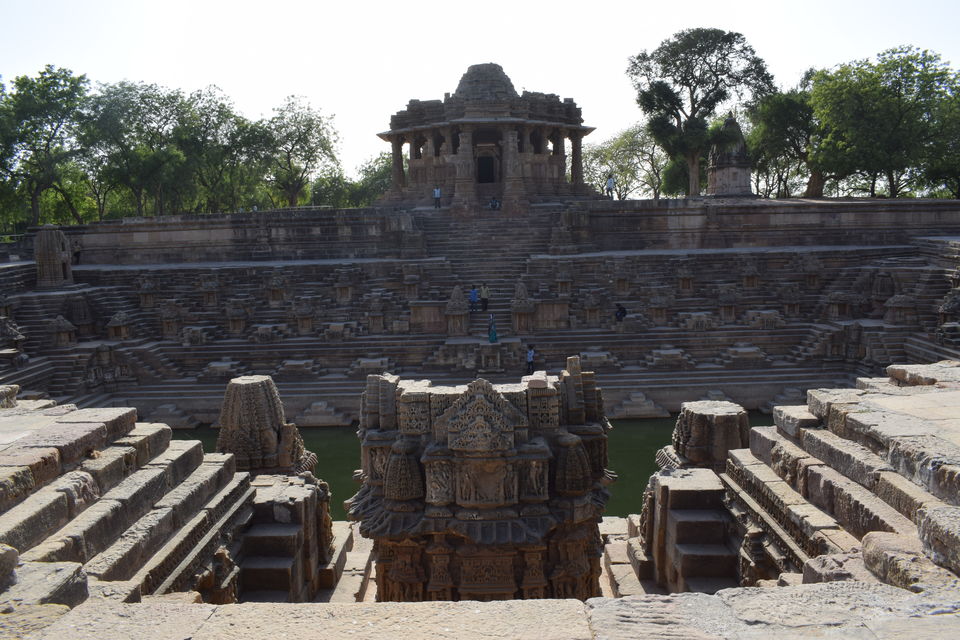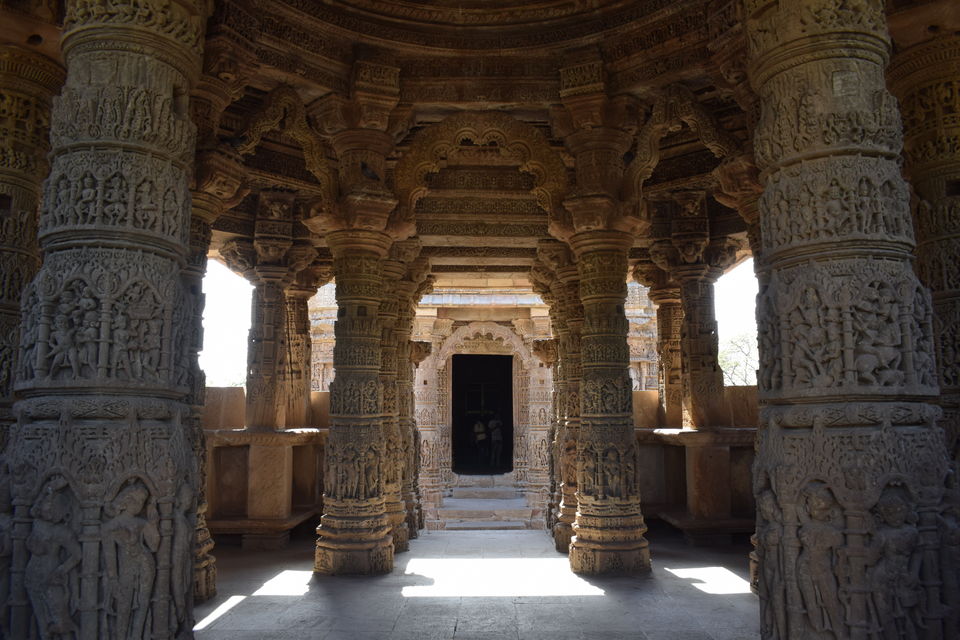 Like Khajuraho and Konark , the outer face of the temple walls exhibits erotic figures. Some figures can be seen on columns inside the Shrine Hall.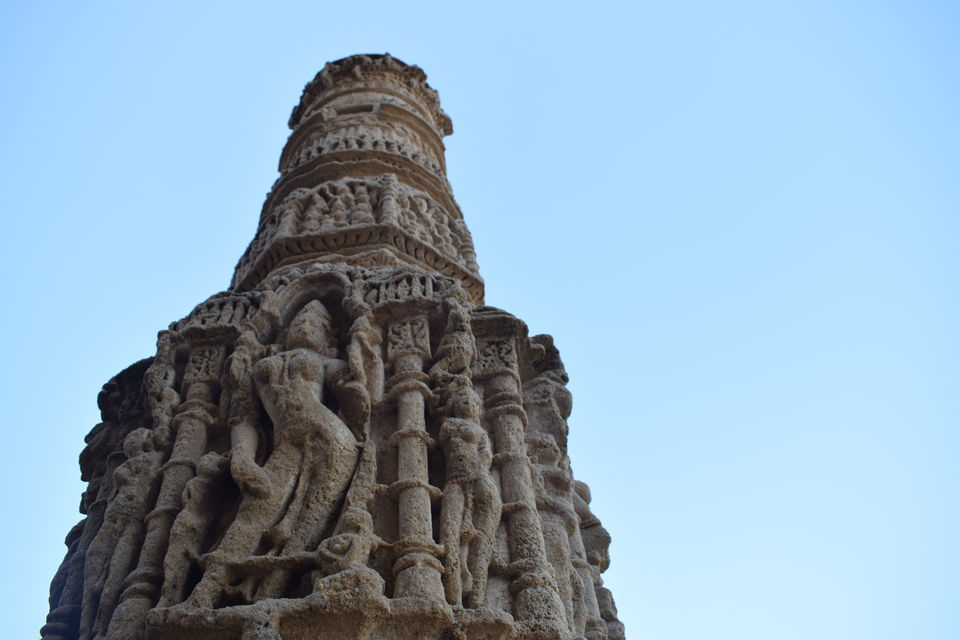 Patan and Modhera are excellent spots to visit stone artistry and can be covered in a day trip from Ahemdabad or Mehsana.