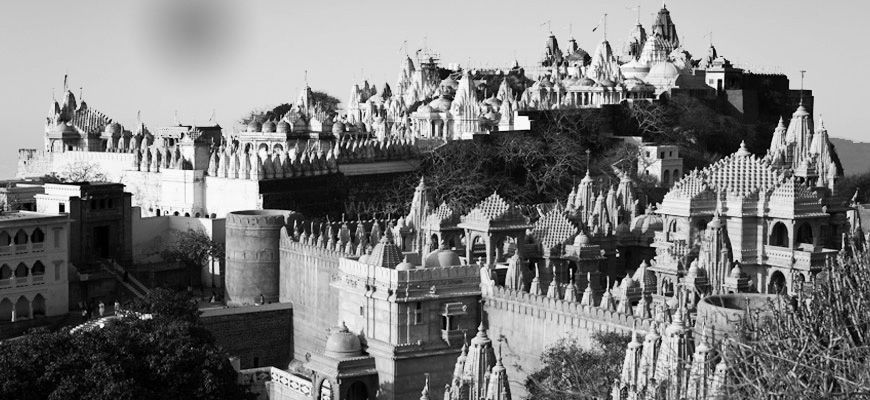 I was interning in Ahmedabad for a year during the course of which I visited many places in Gujarat and Rajasthan during weekends. Here is a list of top 5 places you should visit if you happen to be in Gujarat.
MODHERA SUN TEMPLE (98 km from Ahmedabad):
It takes about 2 hours in a local state transport bus to reach Mehsana from Ahmedabad. From Mehsana if lucky you get another bus to Modhera or you can take an auto or taxis. If you want to avoid the hassel of changing buses or waiting for them you can always book a direct taxi from Ahmedabad. Depending on your budget.
The sun temple is a splendid piece of architectural marvel. You have to pass through a green lawn to come to a beautifully carved step-well from where we can see the sun temple.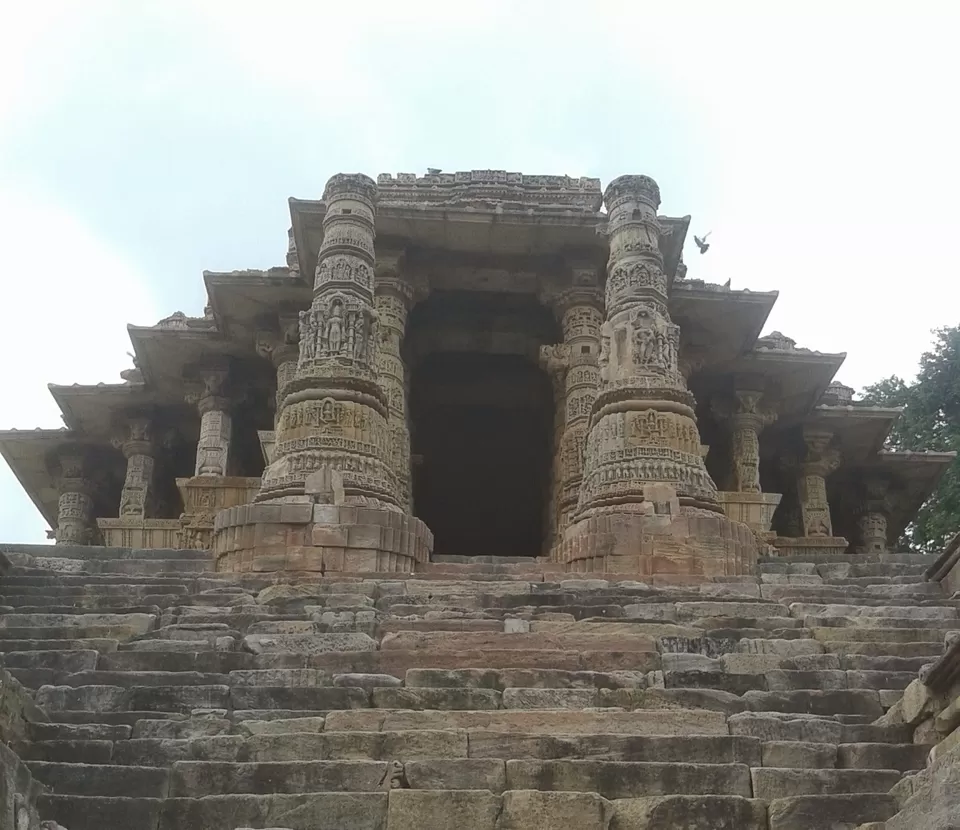 The columns are carved with so much detail and the temple as it is made of stone one feels like we are stepping into an AC hall after walking through all the heat to reach it. The simple yet well-engineered step well is also a feast for the eyes. One can walk around it, feeding the fishes and turtles swimming in the water.
PATAN- RANI NI VAV (125 km):
From Modhera we hitchhiked till Patan, which houses the most intricately detailed step well I have ever seen. Carved during the 11th century, it still remains a marvel.
It is one of the biggest step wells in India and its sculptures are detailed to a very minute extent.It is sure to leave you in awe. Those intricate carvings need so much patience and hard work and we came back with new respect for our ancestors.
We sat around the step-well, looking at this marvel and trying to learn as much as we could of the architecture on display in front of our eyes.
It is simply mesmerizing to sit on the stairway near the entrance and just look at this well.
To think of what unappealing wells/ water harvesting systems we create these days with all our machines and then to look at this harvesting pool and the amount of work done to make it last there many years and still be so marvelous is an eye-opener.
SIDDHPUR (115 km):
Next we took a share taxi to Siddhpur, which houses the most amazing collection of wooden masons located in a colony. It happens to be the housing of Bohra Muslim community and this city looks like a small European town.
The huge mansions are built with mostly wood and masonry. The street facade looks majestic. If it weren't for the blazing heat you could assume you were walking in an European street. Since not many people still reside here, the streets are clean and neat up-to a certain extent.
These mansions are now homes to only a caretaker since most of the families are rich businessmen in bigger cities.
There are houses which claim to have a 100 doors, 100 windows and many such specialties which made this area very intriguing. A must visit during the winter months though. A beautiful place for photography, if you are interested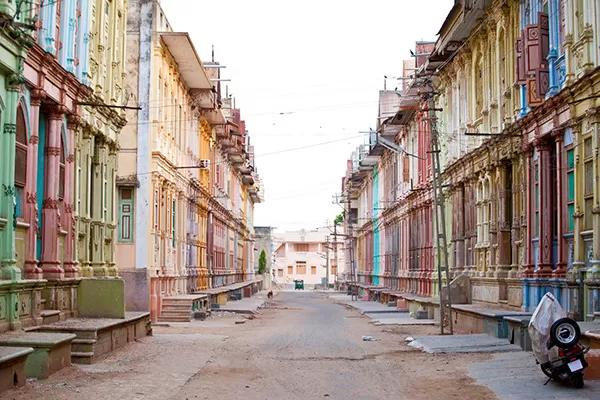 Located near the town of Bhavnagar, Palitana hosts the maximum number of Jain temples in one location- 900 temples. You can catch a bus to Bhavnagar or Songadh from Ahmedabad get down at the intersection and take an auto to reach the temple.
Once you reach the base you will have to climb the mountain which means around 3800 odd steps. It is best to start in the night from Ahmedabad and reach the base by 5 in the morning to avoid the heat for the climb up.
The sunrise from the peak is also beautiful and worth watching. One can easily spend 3-4 hours exploring the temples. But remember there isn't much food available up the temple so take whatever you want to eat.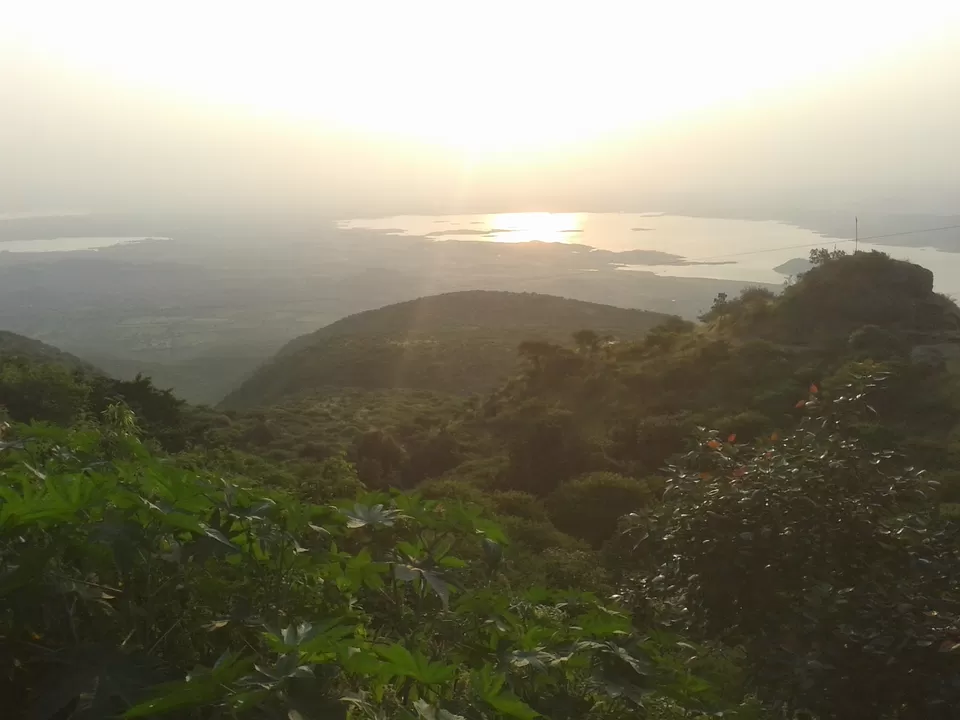 BARODA/VADODARA( 110 km):
It takes around 2 hours by bus to reach Baroda. Vadodara has a vibrant history related to Art and Architecture. The Laxmi Vilas palace is one such marvel. The Baroda Museum & Picture Gallery in Vadodara was built in 1894 is along the lines of the Victoria & Albert Museum of London. The number of architceture of marvels in this city should be gone and seen. Not explained.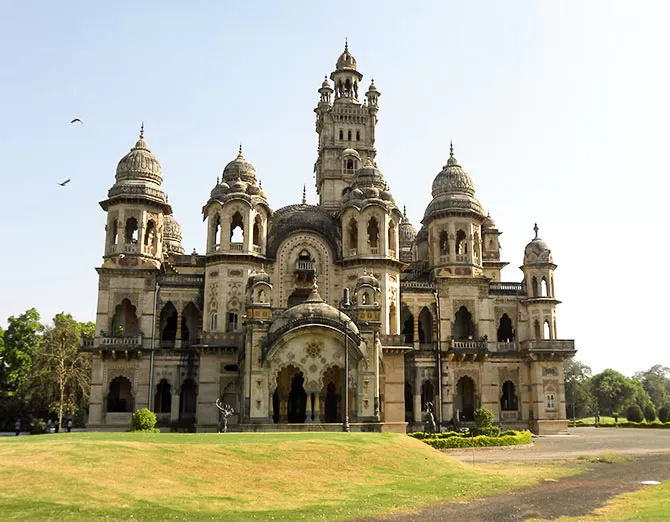 Apart from these 5 there are many more, of course. From the capital city of Gandhinagar, to the white deserts of Kutch. The sea in Dwaraka to the lions of Gir. So go out there, explore Gujarat.