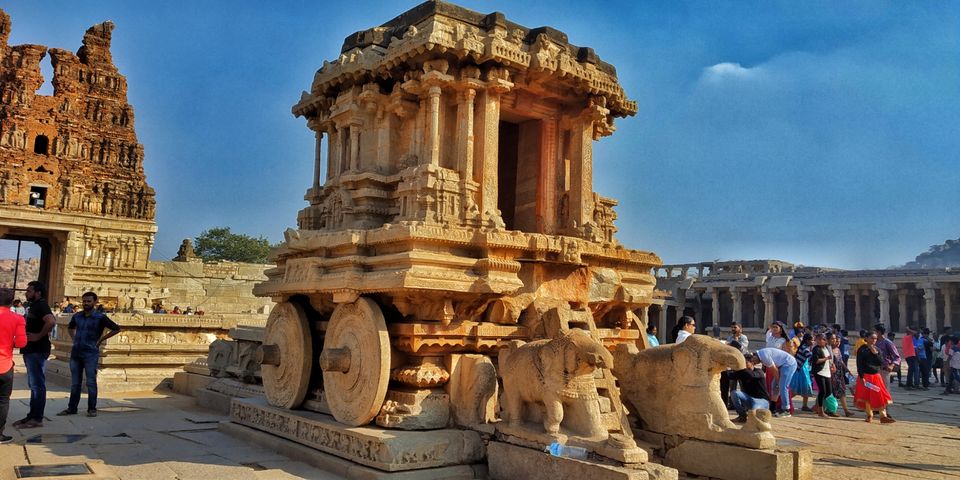 Hampi was the kingdom of Vijayanagar Empire and it is a UNESCO's World Heritage Site & a Photographer's delight. This ancient city of temples is also called the Land of Boulders and Ruins for all the right reasons. Because wherever you look, you will find huge boulders (large rocks) and the temple ruins which are more than 700 years old.
Hampi is located in Ballari district of Karnataka, nearly 12 kms from the town Hospet. Hampi was on my bucket list since a long time; specifically since the time I started taking my passion of traveling and photography seriously. So I finally decided to visit and explore this beautiful city with one of my friends during the Christmas holidays. Some years back Hampi was a quiet small town with not so many tourists visiting it. The only tourists who used to visit Hampi back in the day were foreigners interested in Indian history and culture & Indian historians, some photographers and religious people due to large number of temples in the area. But due to advent of technology and social media, every one is now aware of this place. Especially during the holiday season, this place is very crowded. So I regretted my decision to visit Hampi during the Christmas holidays as every temple was flooded with people.
We were in Hampi for 3 days. On day 1, we hired an autorickshaw in the morning from Hospet to reach Hampi. As it was Christmas time, most hotels and guest houses were full with people, mostly foreigners. We finally got one guest house, freshened up and went to explore Hampi. We rented bicycles and explored nearby temples from the Virupaksha temple. We went to the Vitthala temple but did not go inside as it was too crowded and decided to visit it the next day. In the evening we went to the Virupaksha (it is a form of Lord Shiva) temple as there were some processions going on in the temple. It was some festival where devotees were celebrating the marriage of Lord Shiva and Goddess Parvati. Virupaksha temple looked like any other quintessential South Indian temple with a high Gopuram (long dome of a south Indian temple) and people were sleeping in the premises of temple at night.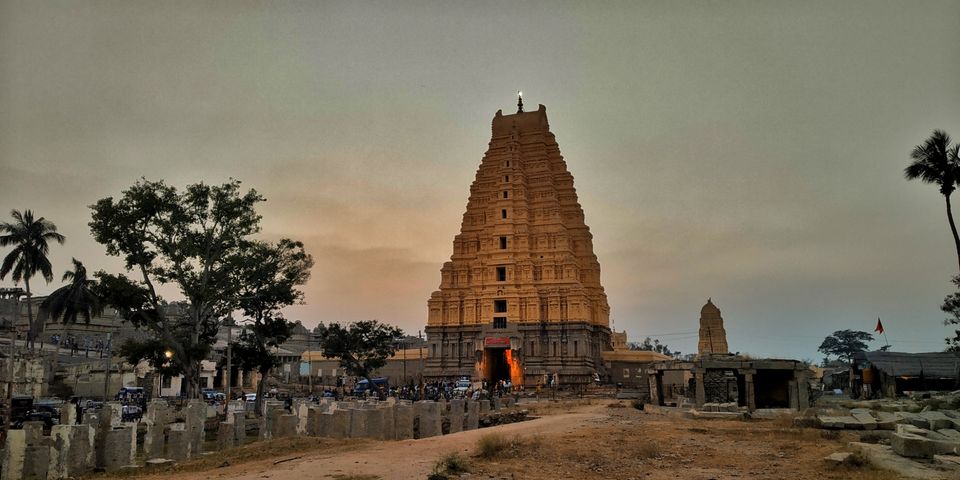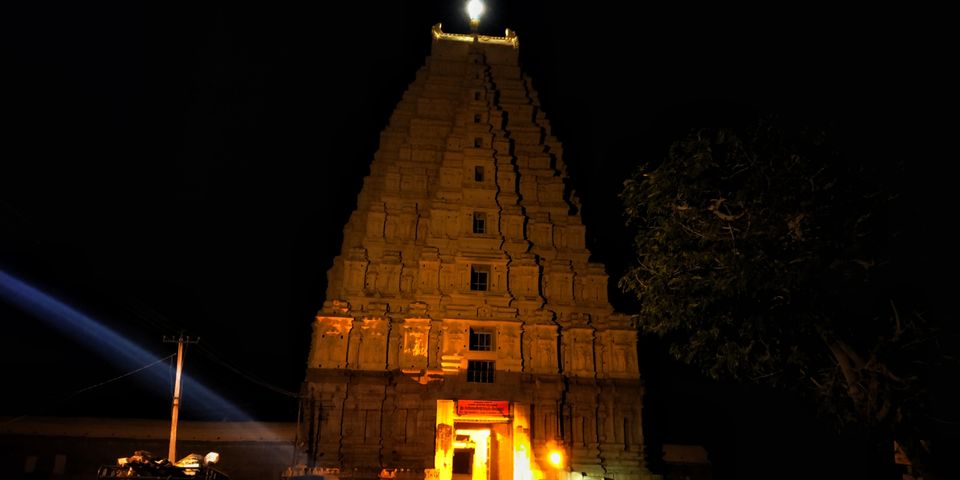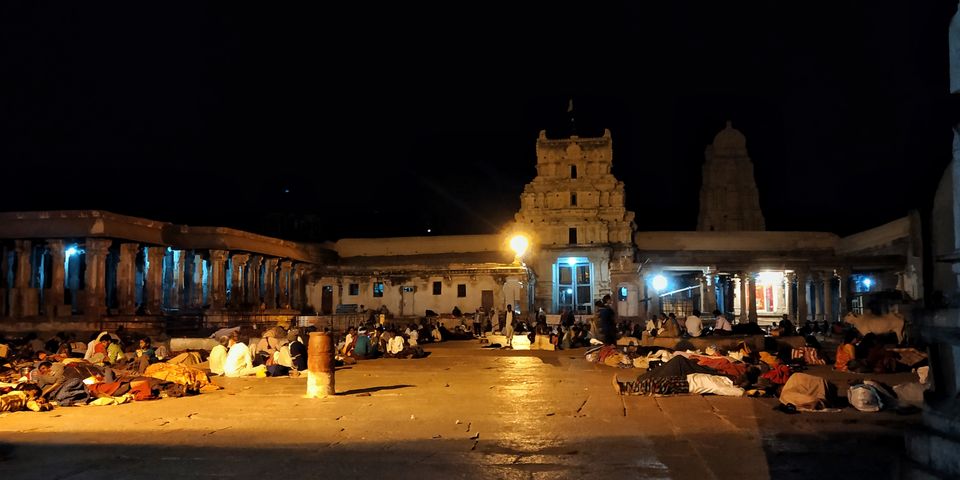 We started the second day in Hampi by hiring an autorickshaw to explore the nearby places. First we visited 2 huge Ganesha statues; Kadalekalu Ganesha and Sasivekalu Ganesha, near the Hemkuta hills. The towering statue of Kadalekalu Ganesha has a height of 4.6 metres (15 feet). The giant statue was carved out of a single huge boulder. The belly of Ganesha has been chiselled in such a manner that it resembles a Bengal gram (known as Kadalekalu in the local language). Hence, the statue has been given the name of Kadalekalu Ganesha. It is one of the largest statues that exist in Hampi.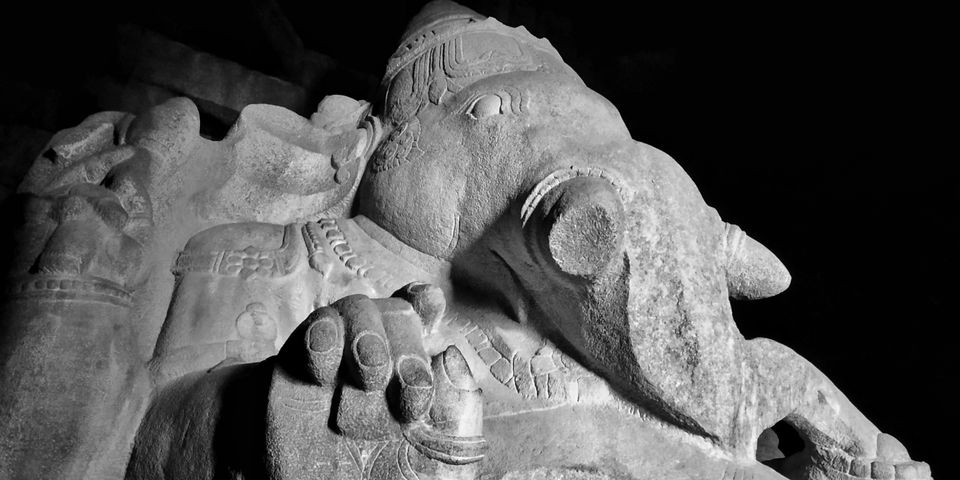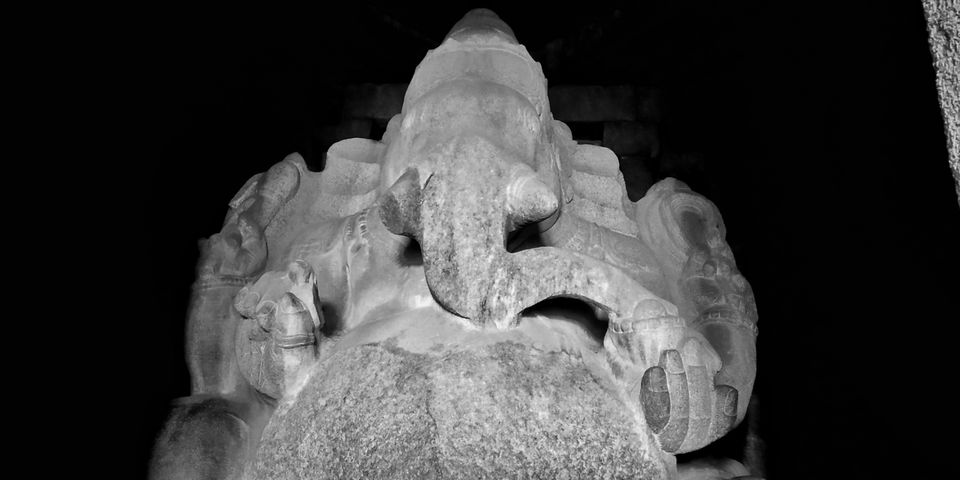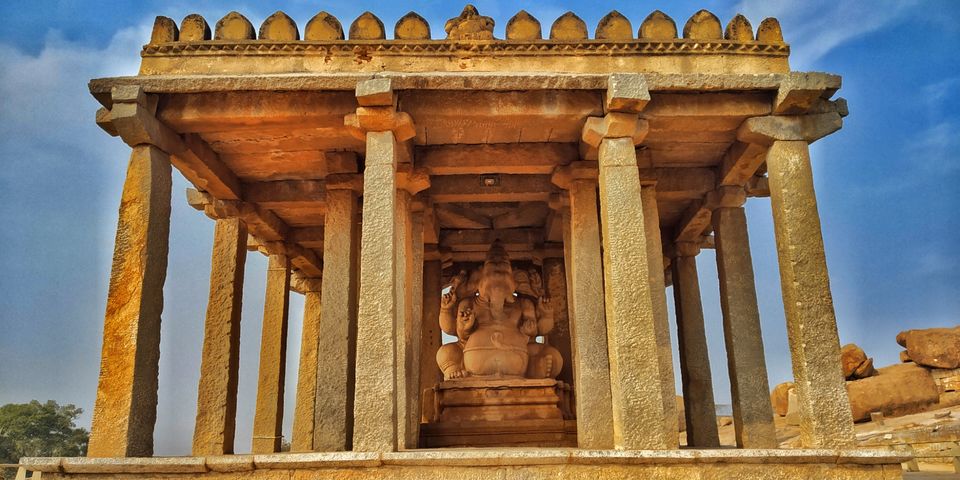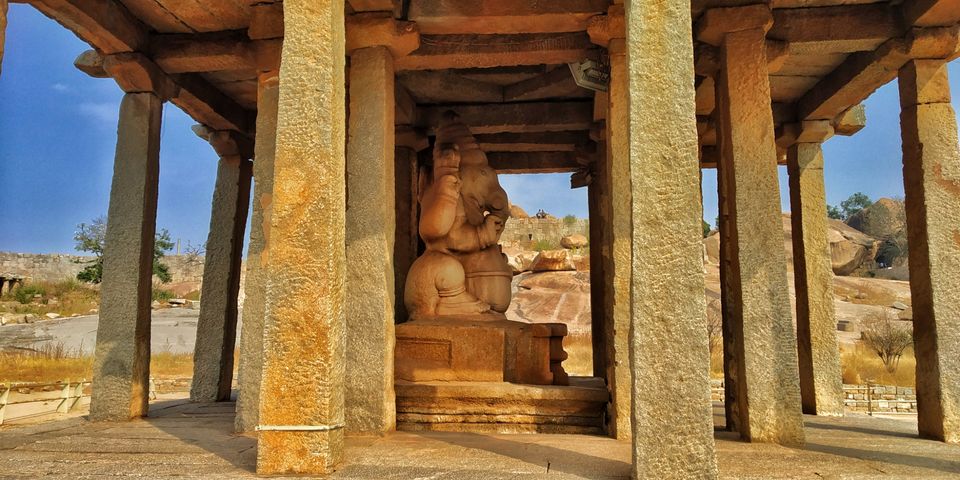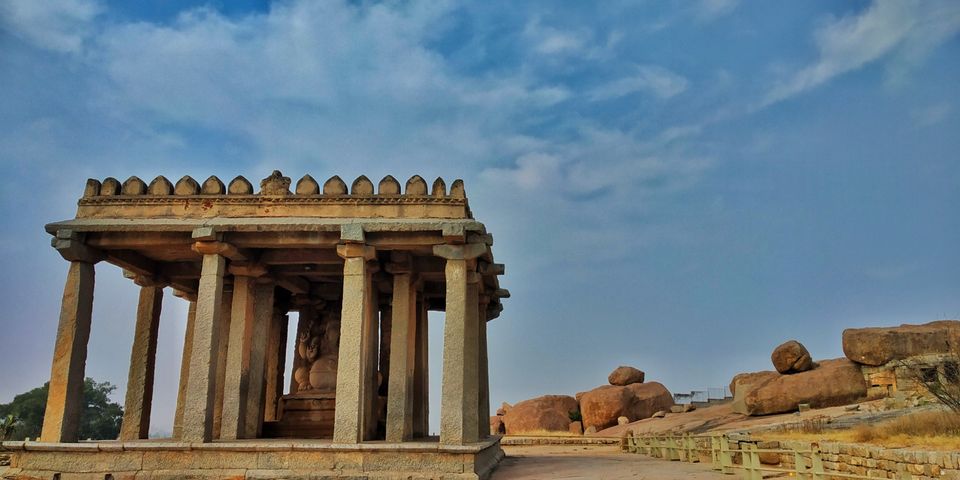 Then we visited a huge Shiva Linga named Badavilinga which is surrounded by water passed directly from Tungabhadra river through small canals and aqueducts. It is the largest monolithic Shiva Linga in Hampi. In the neighbourhood of this temple is a huge monolithic statue of Lakshi Narasimha.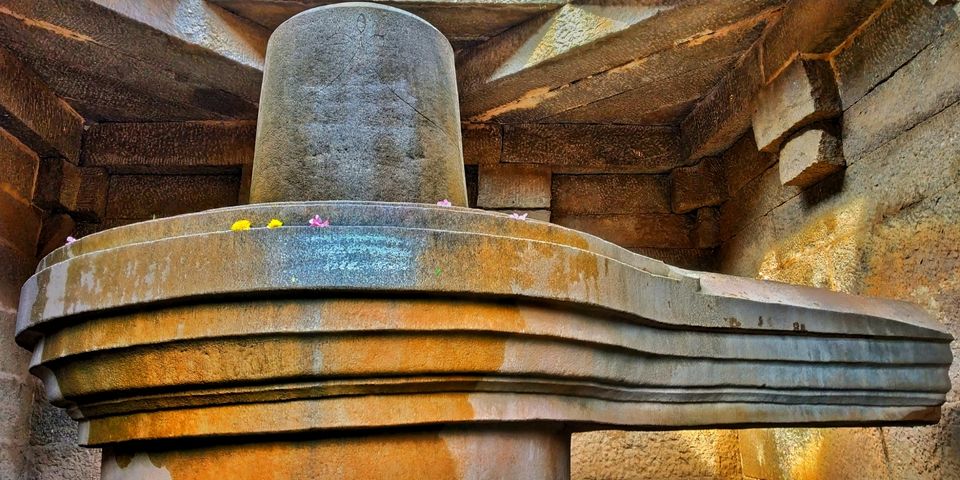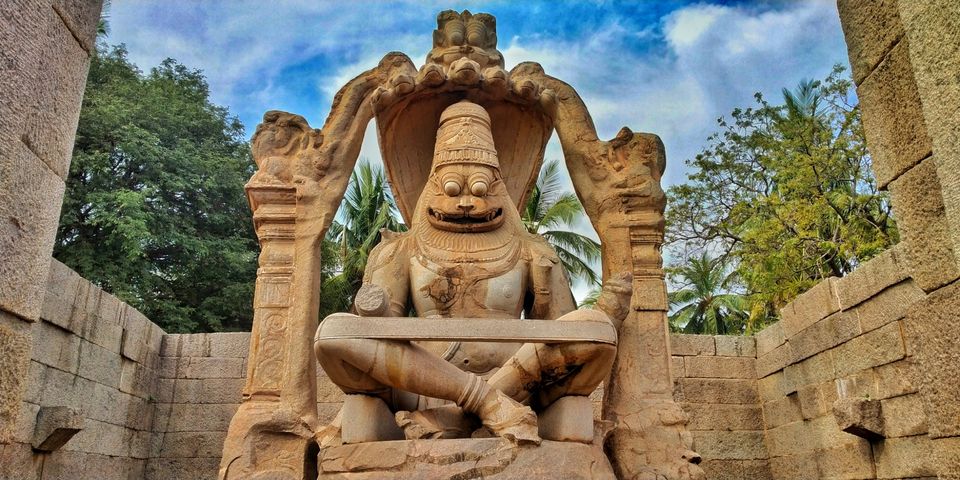 There are many more beautiful ancient temples and architectures in Hampi like Shrikrishna temple, Hajariram temple, Underground Shiva temple, Lotus Mahal, Watch tower, Queen's Bath, Elephant stable and Vitthala temple which houses the most famous attraction of Hampi, the Stone Chariot.
Vitthala Temple:
It is the most visited site in Hampi. The temple complex houses the iconic Stone Chariot which has the shrine of Garuda.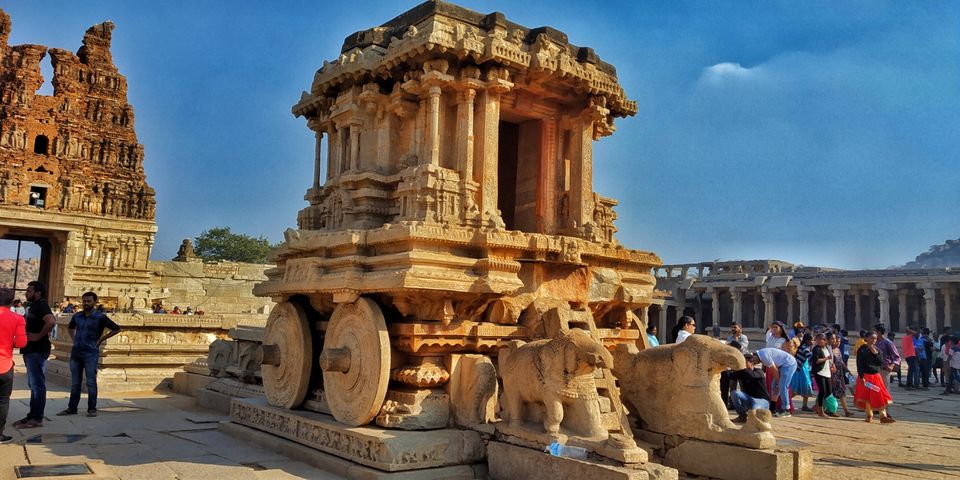 Most people know this monument as it is printed on the new Indian currency note of Rs.50/-. It is the most prominent and popular structure in Vitthala Temple. I tried to make that 'must' shot of it with the Rs.50/- note in hand but there were too many people around it that I managed to take this picture with as fast as I could with as much less people in frame as possible. On the top of that, there were school trips with children running around and seating and climbing on the chariot. We visited Vitthala temple 3 times and waited hours for the crowd to get less, but it was our mistake that we chose to visit Hampi during Christmas holidays. It is the ugly side of commercialization and growing tourism.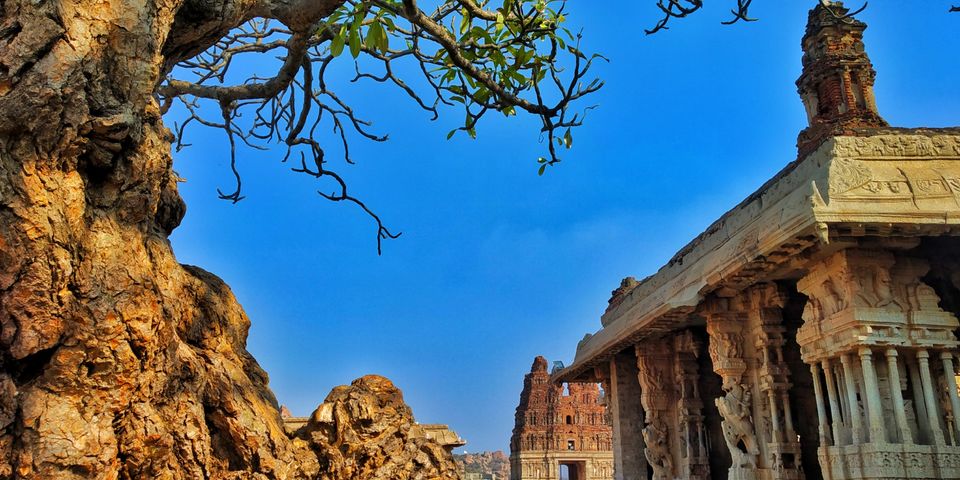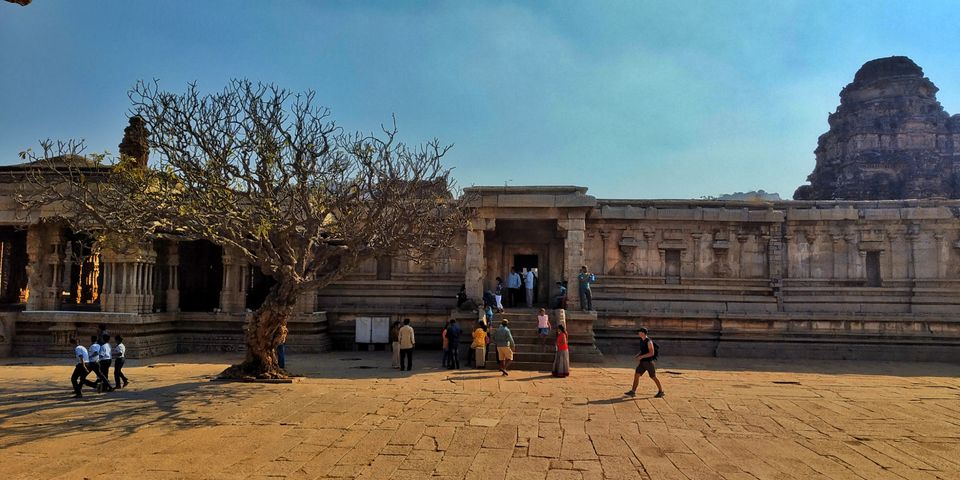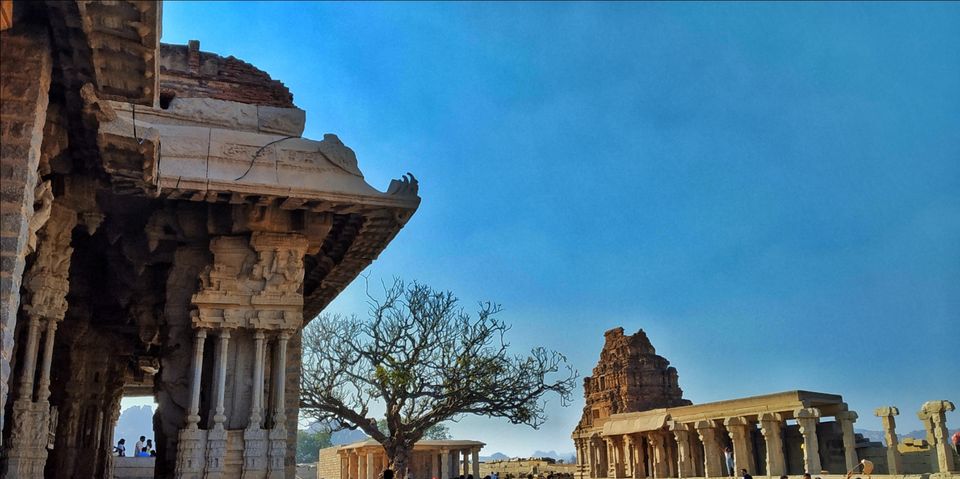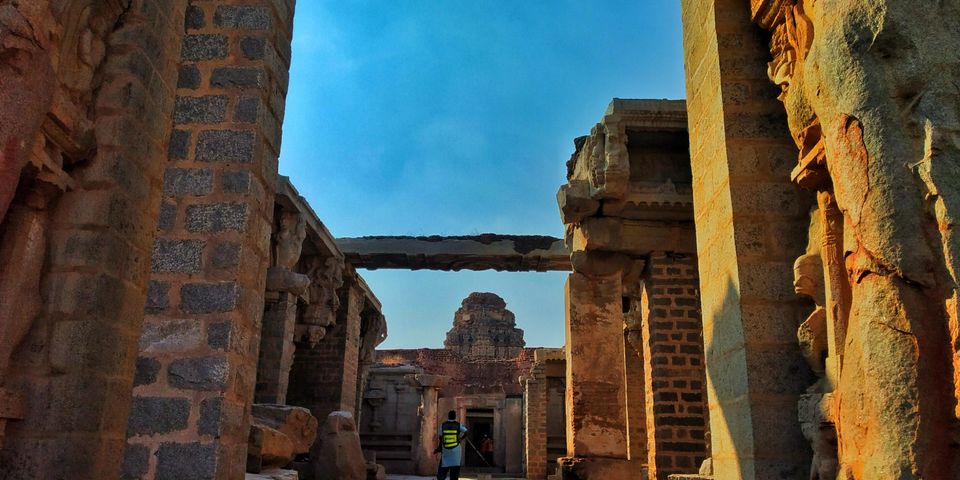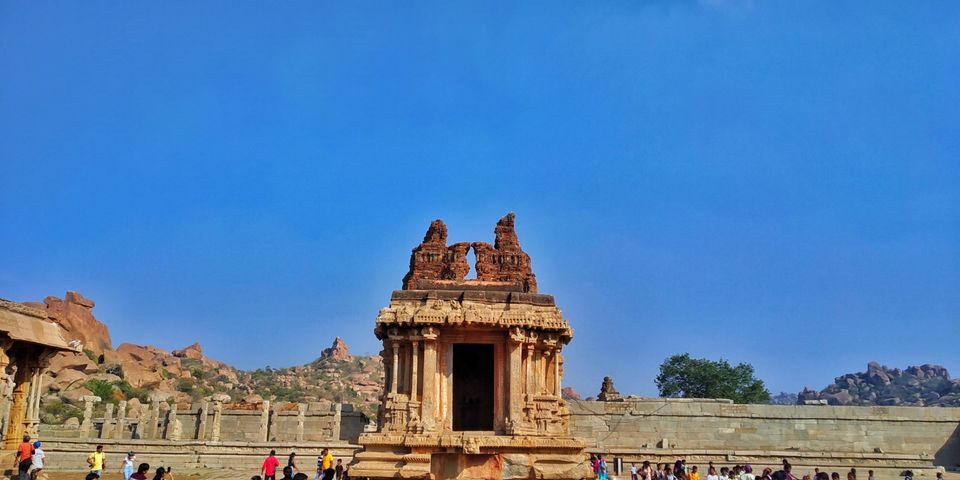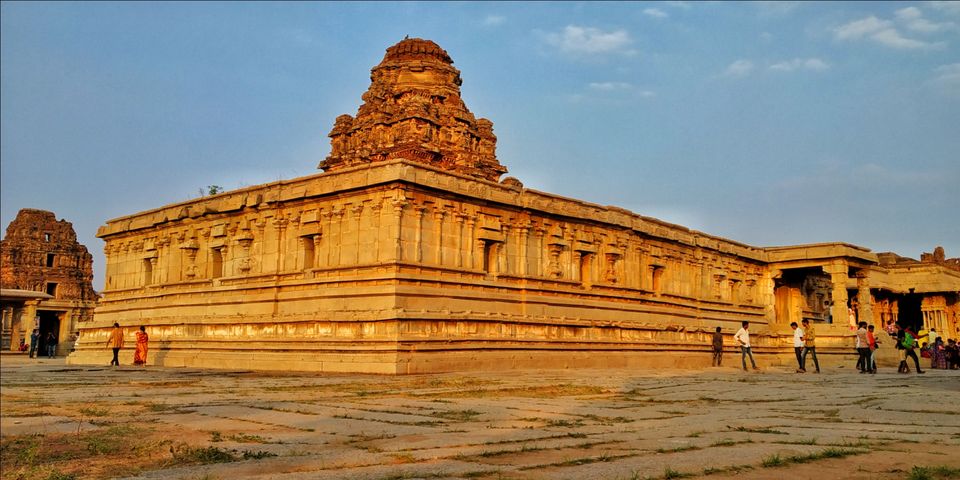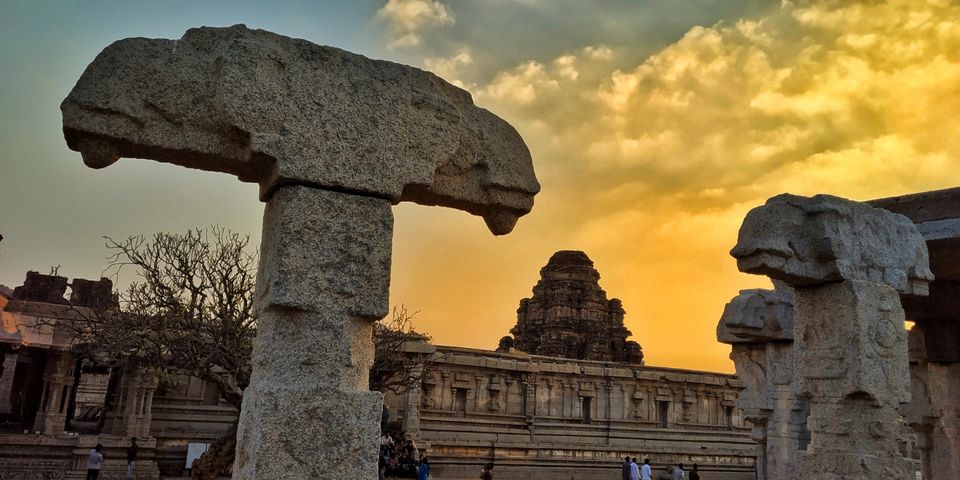 Another architecture I loved in Hampi was the elephant stable, which has 11 chambers, for Royal Elephants of the King, which are large enough to accommodate a full grown elephant in each of them. There is a small museum just beside the elephant stable having ancient statues and carvings found during excavation.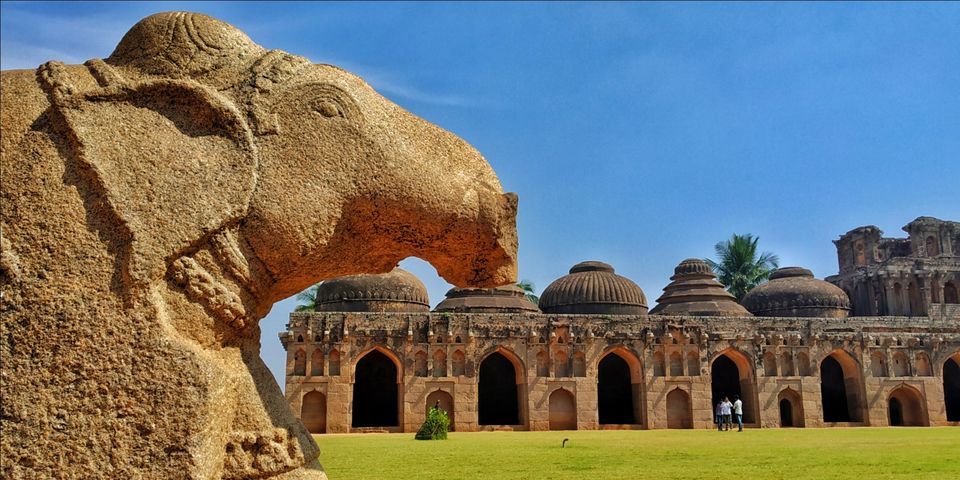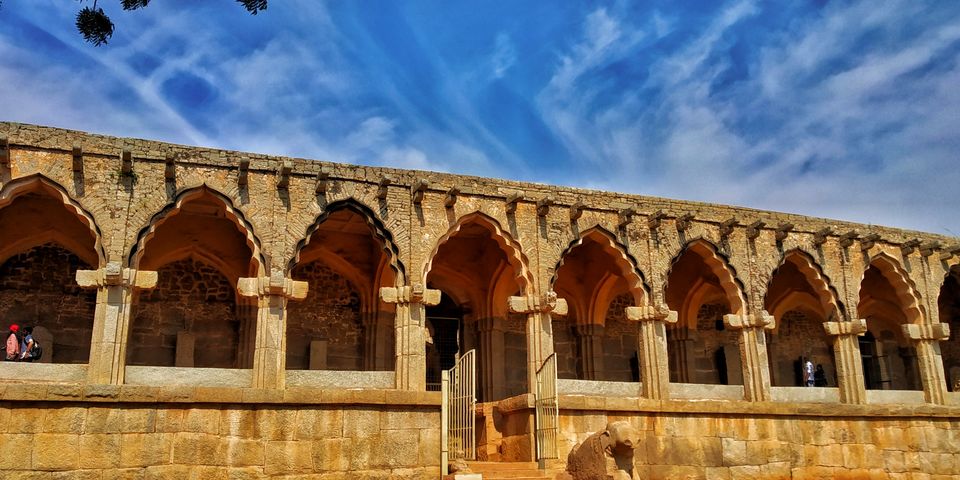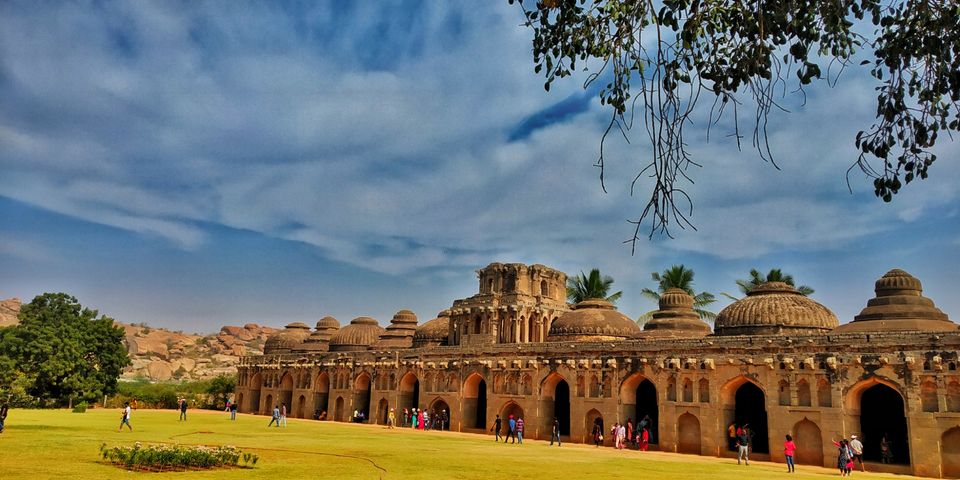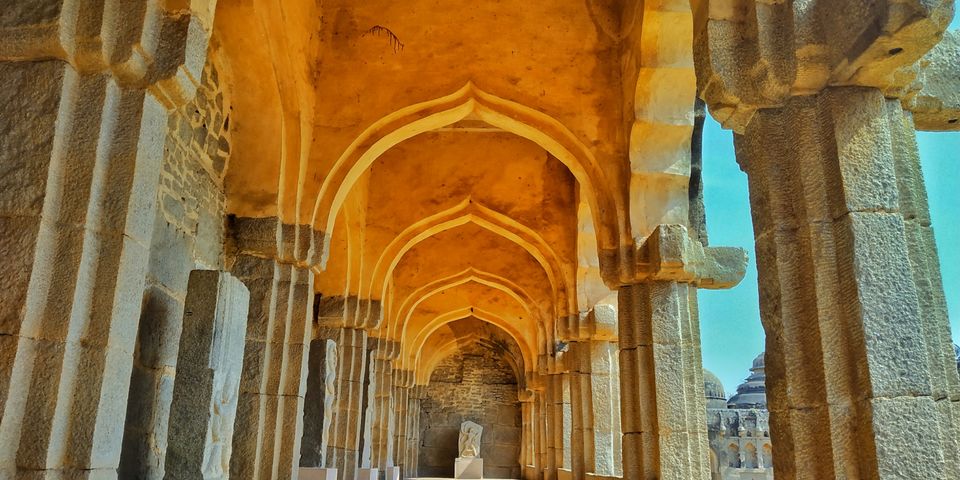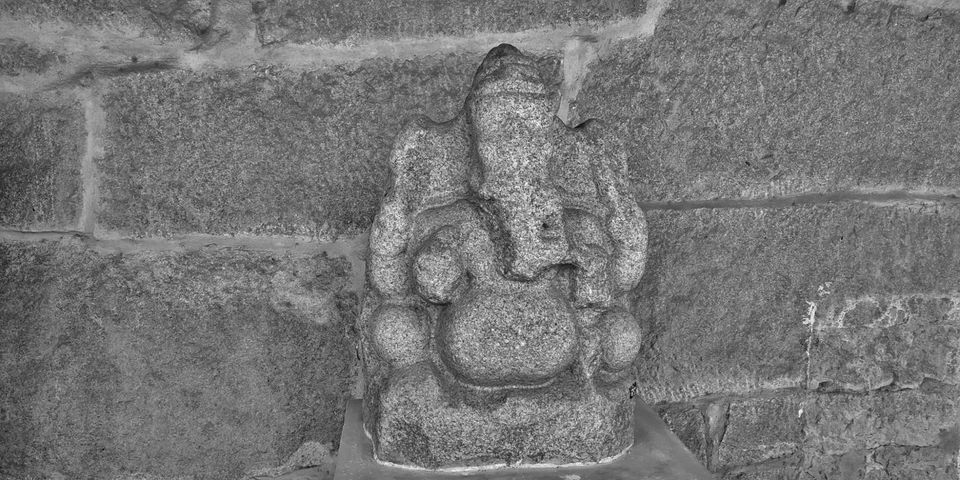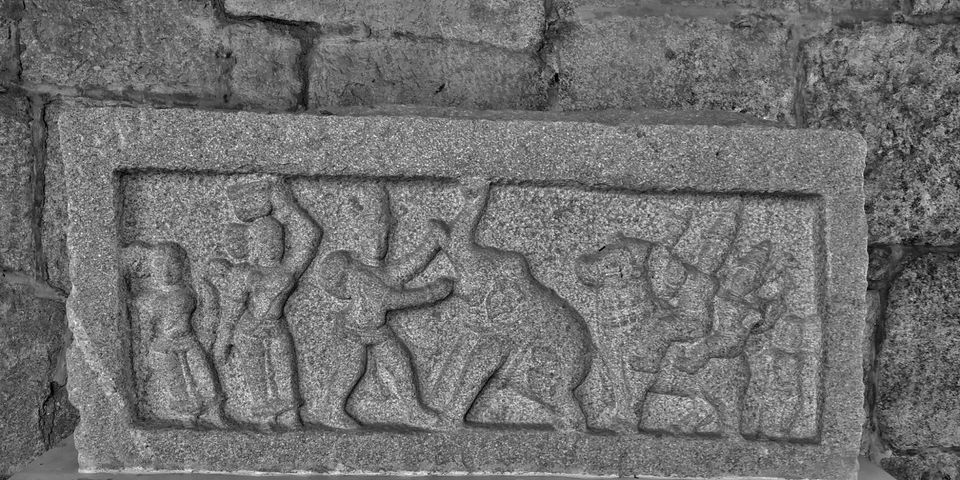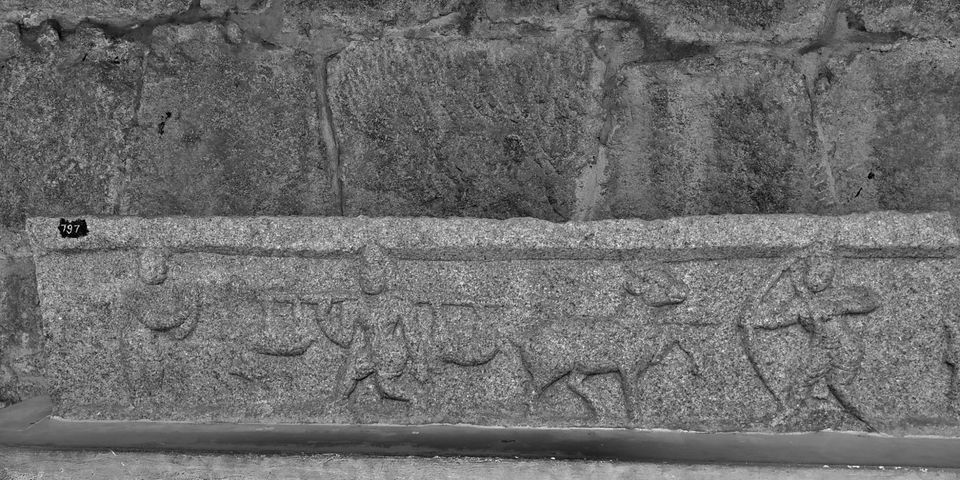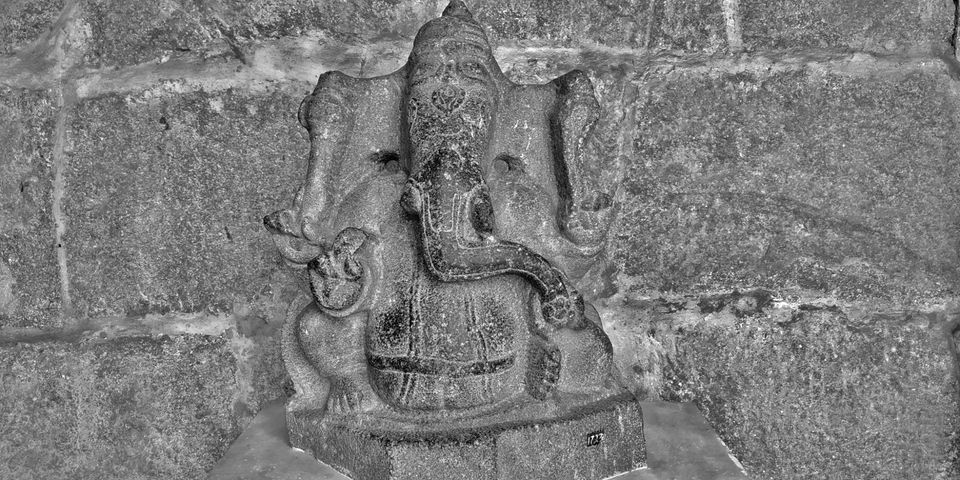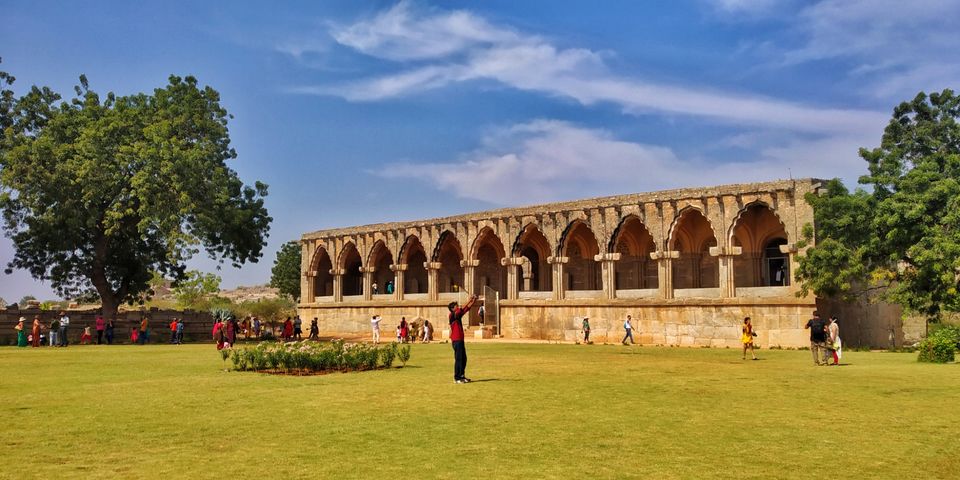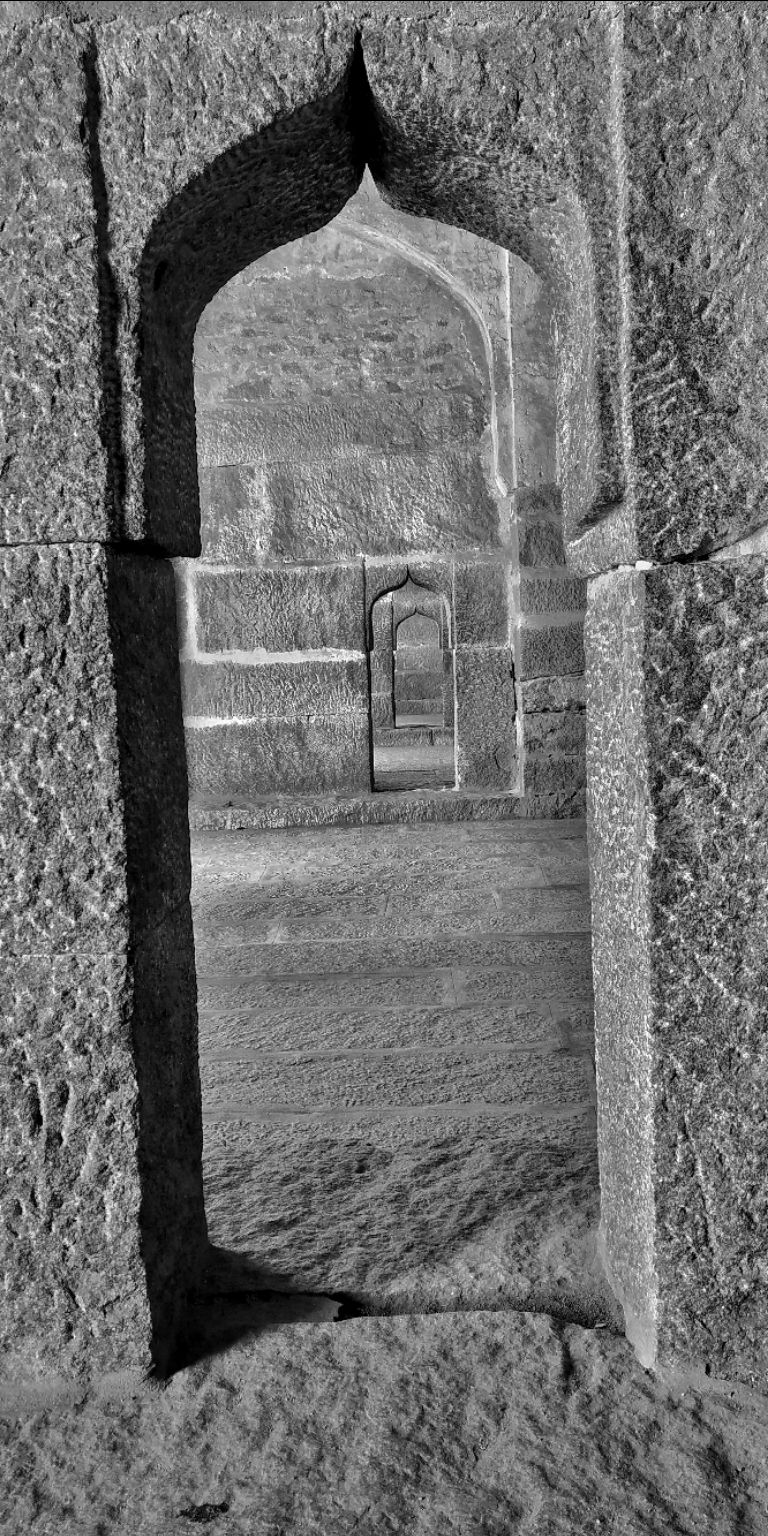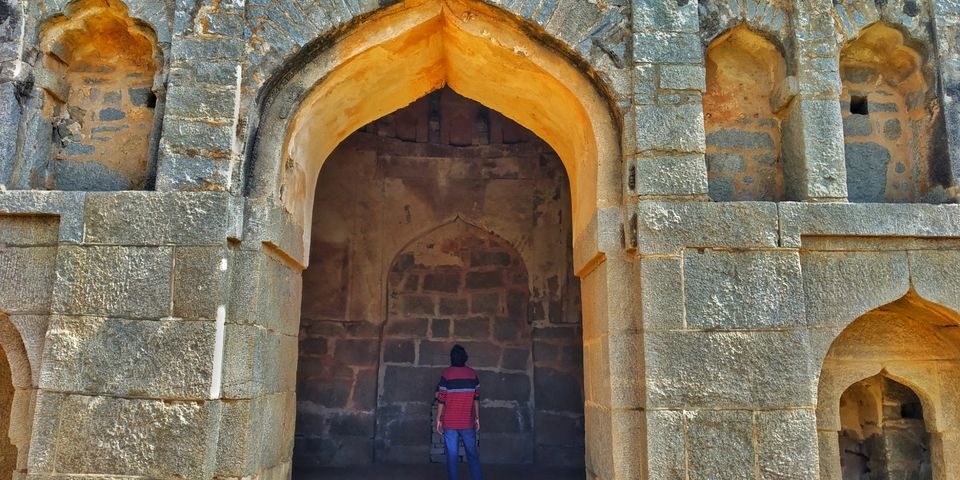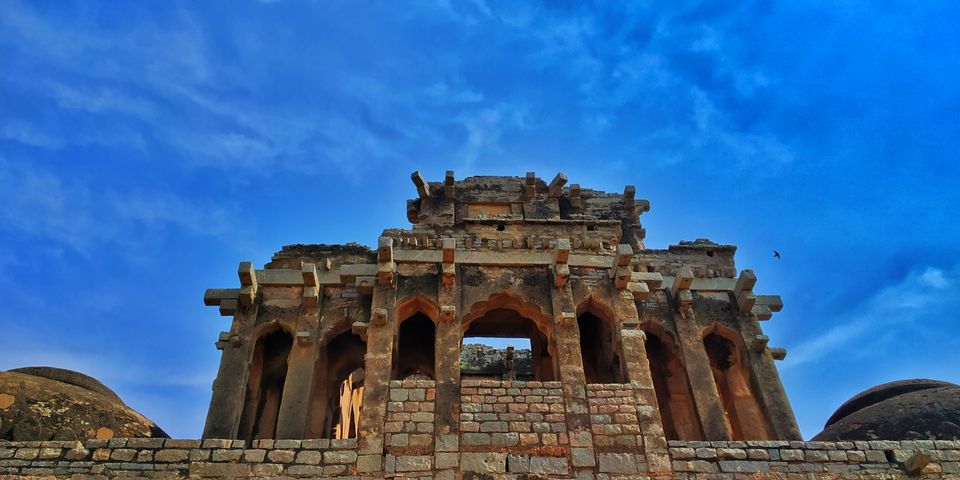 Queen's Bath is another place where we get to see the ugly side of tourism again. The ancient walls of this architecture were defaced by some morons.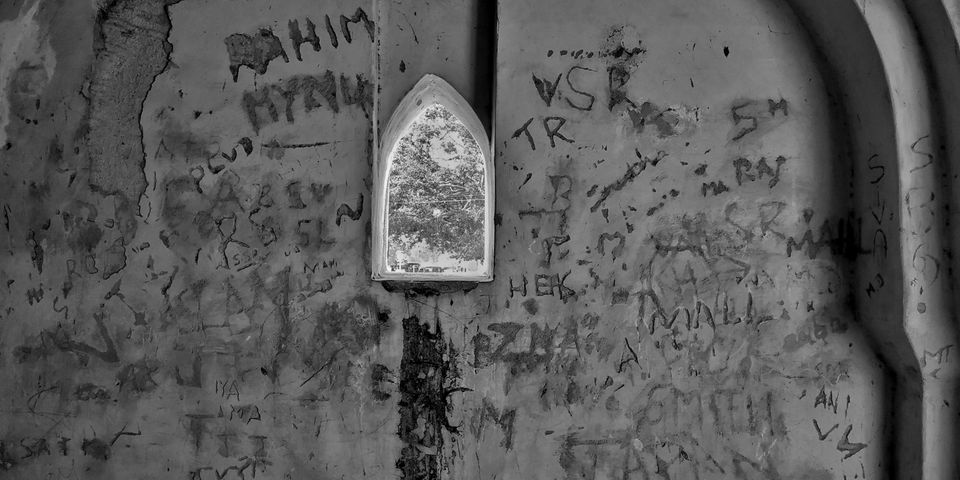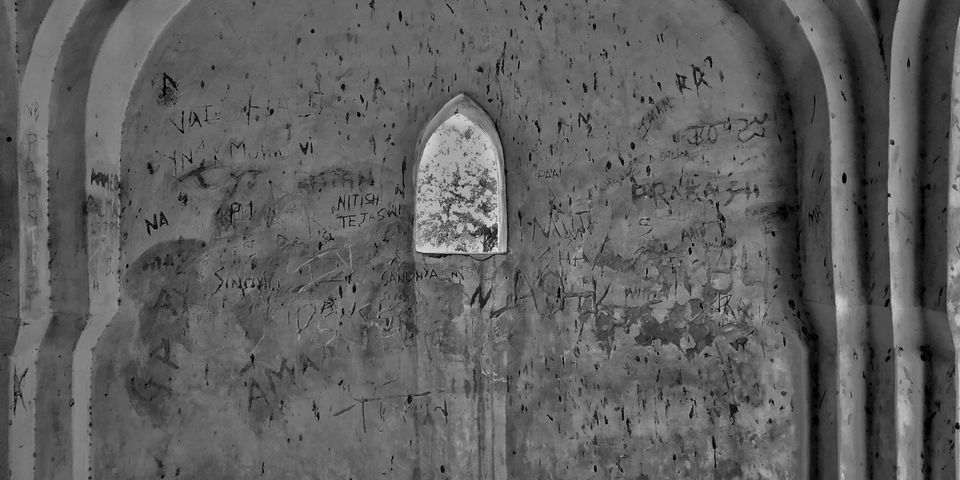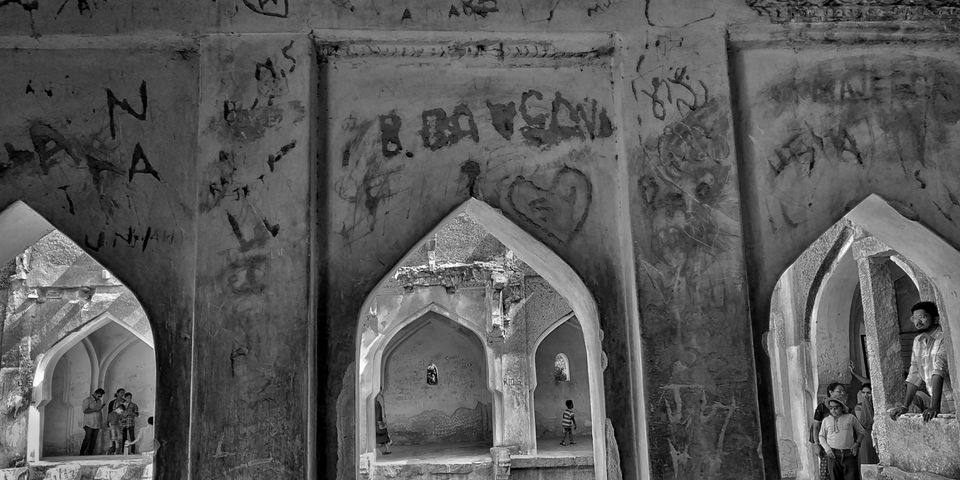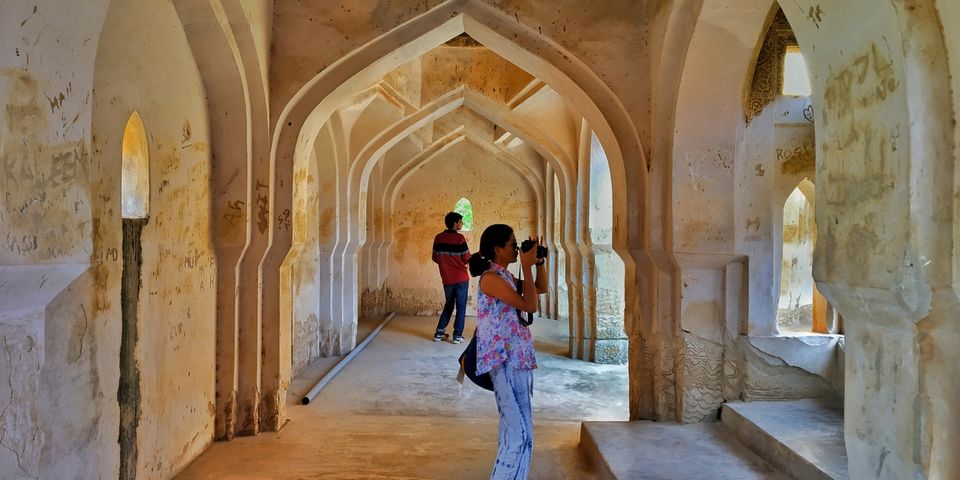 I experienced one of the most beautiful and magical sunsets in my life in Hampi.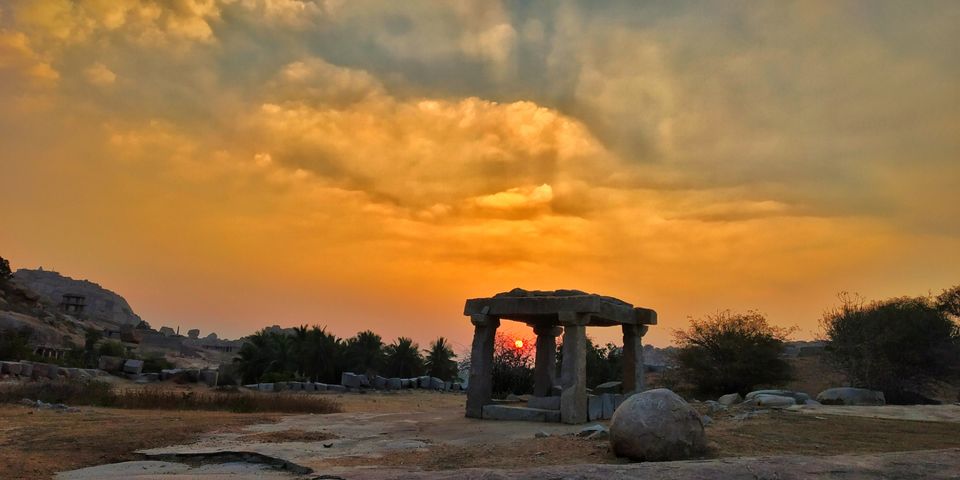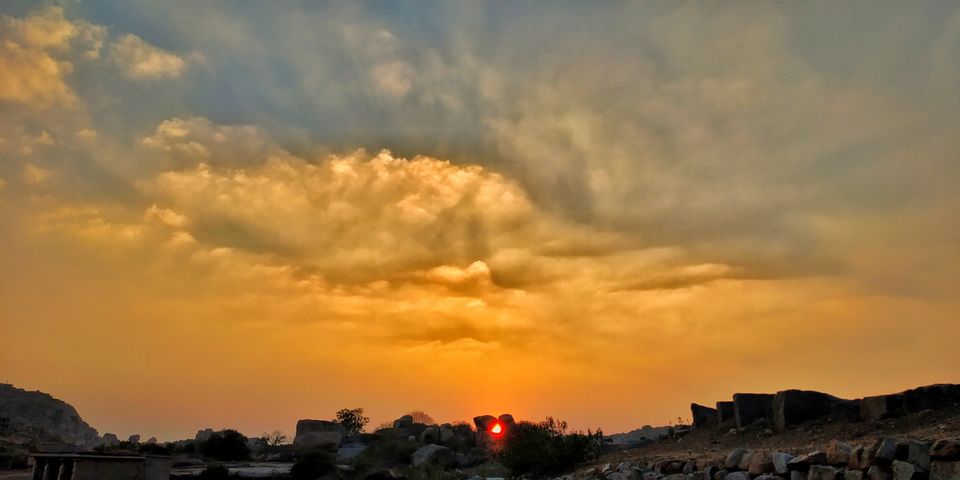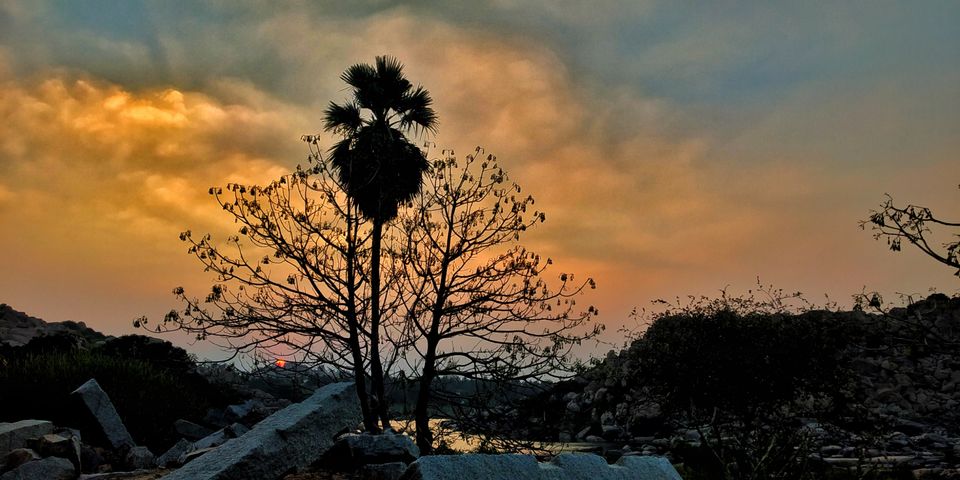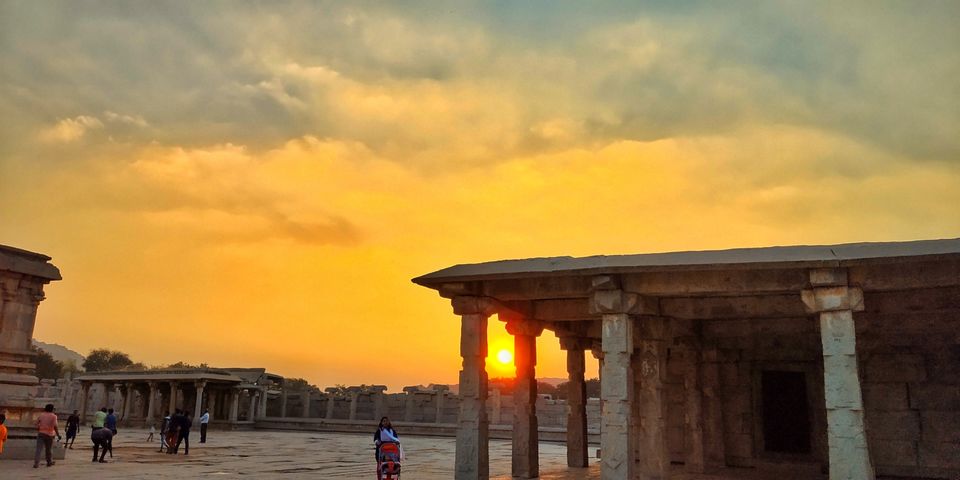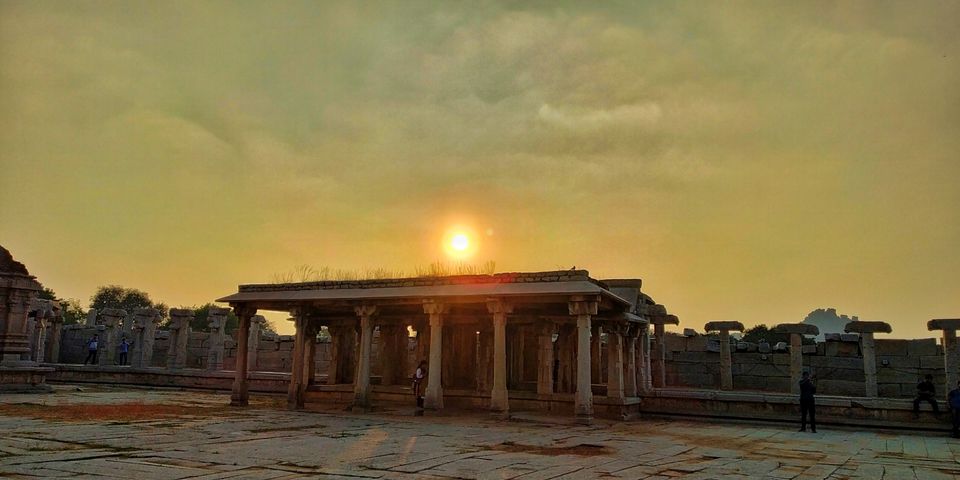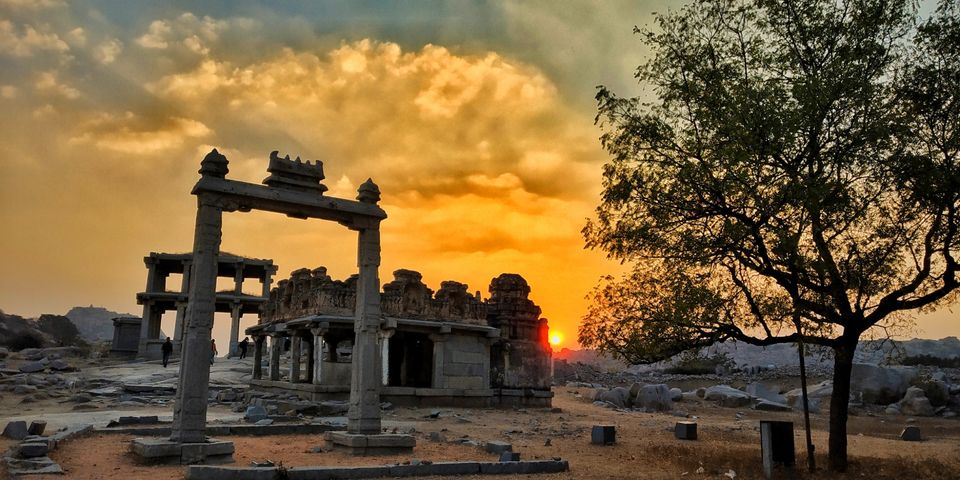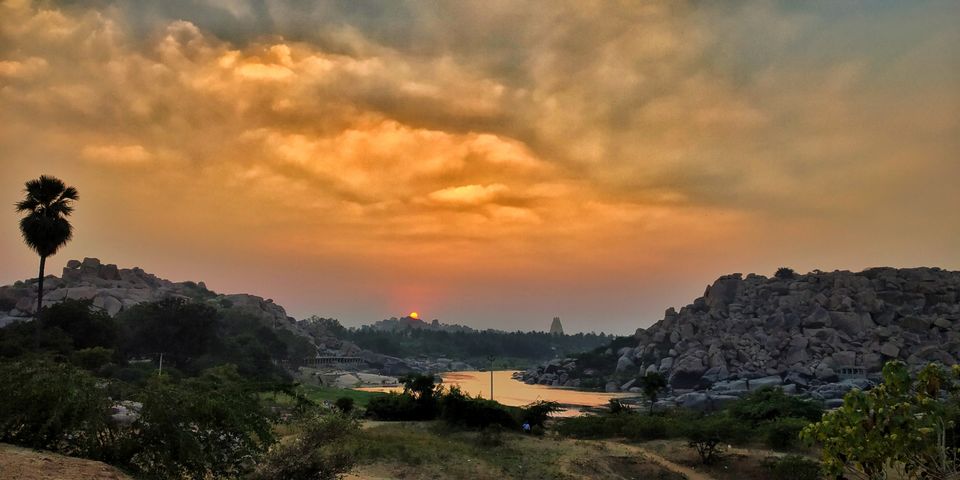 It was our last day in Hampi and we decided to visit Anjanadri Hills, which is believed to be the birth place of Lord Hanuman. Hampi and surrounding villages have strong mythological association with the great Indian epic Ramayana. This area is believed to be the place "Kishkinda" mentioned in the epic Ramayana. This place is on the other side of river Tungabhadra and to cross the river, you have the option of either a boat or a coracle.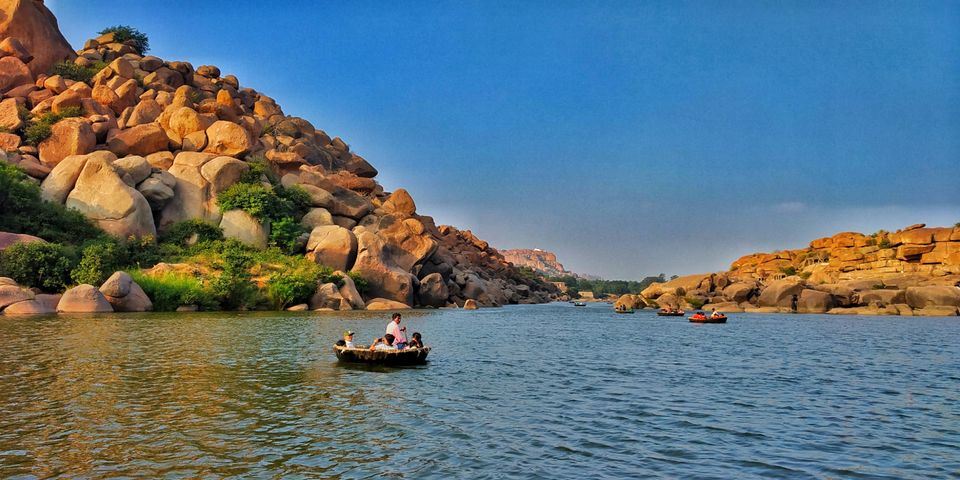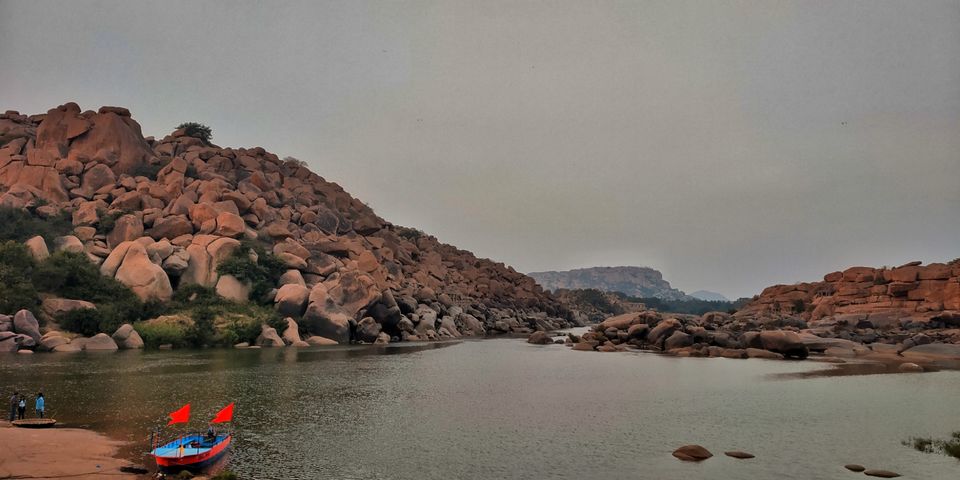 We took a bus to the Anjanadri hills from the other side of the river which took just 15 minutes to reach there. There are 575 stairs to reach the temple on hill. The climb is not that difficult.
There are monkeys and langurs everywhere on the stairs and the hills because Lord Hanuman is a monkey god.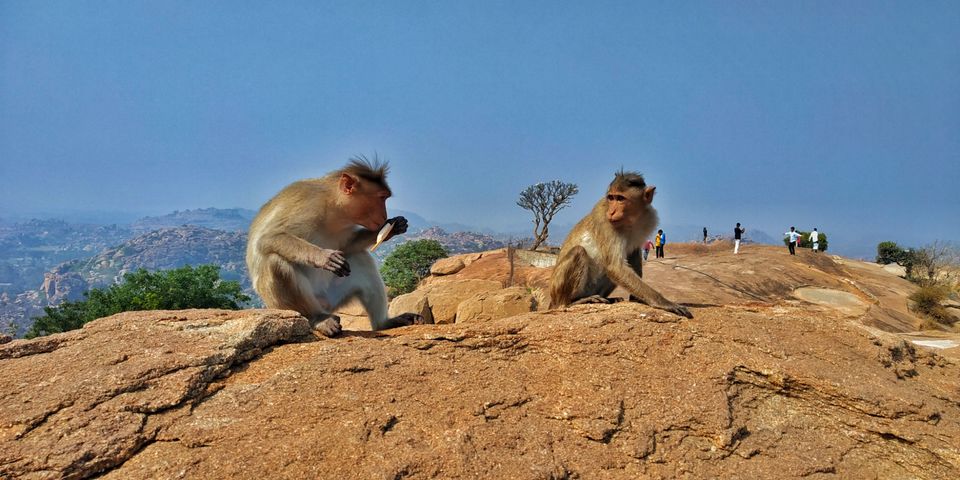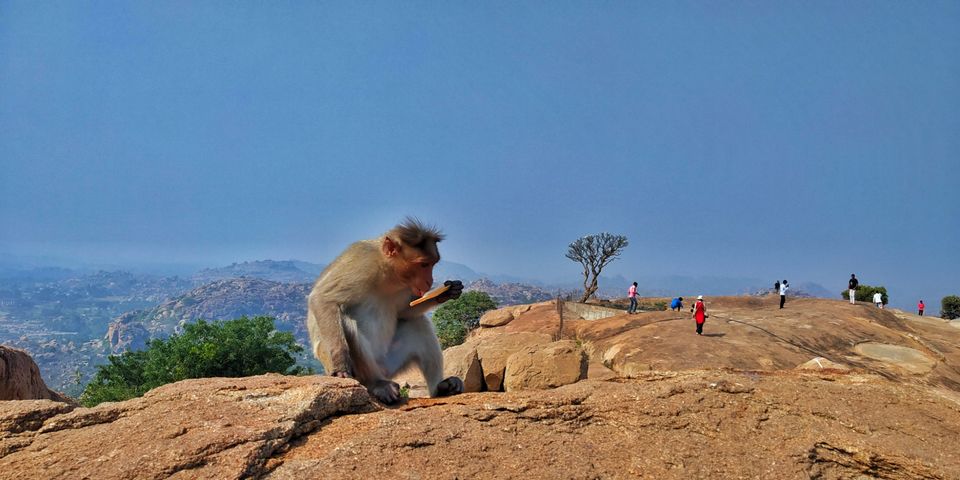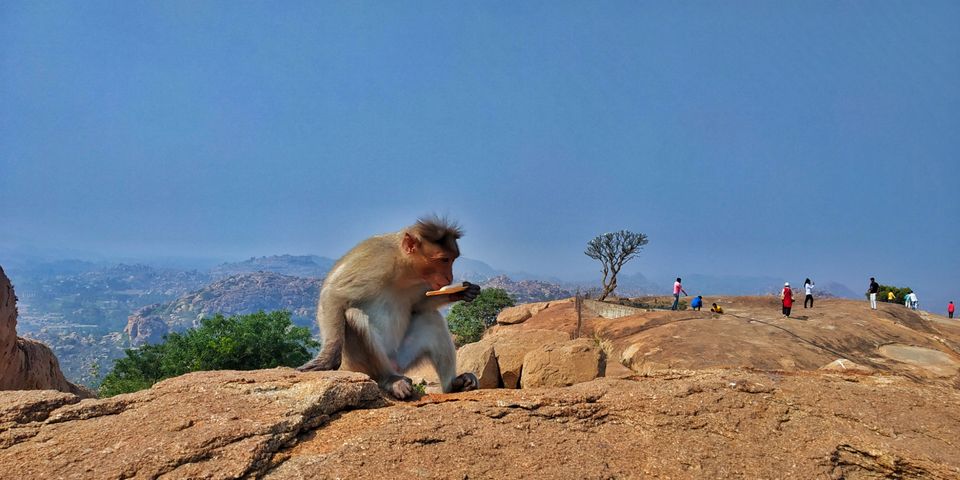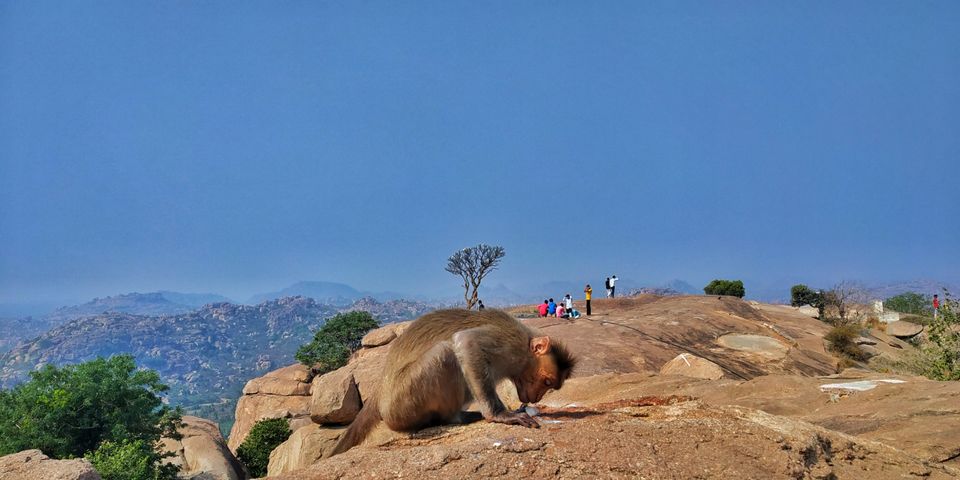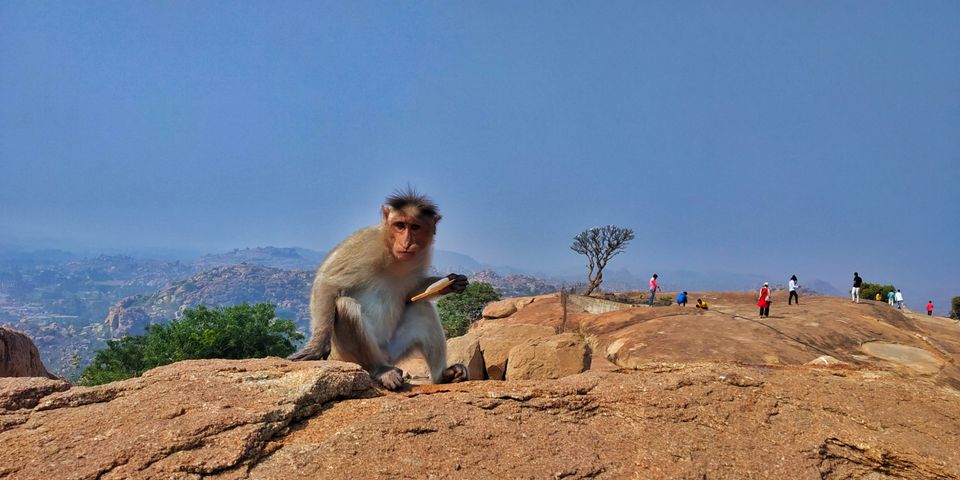 It is a small temple but the view from the top is amazing. Wherever you look, you will see paddy fields, huge boulders and water everywhere.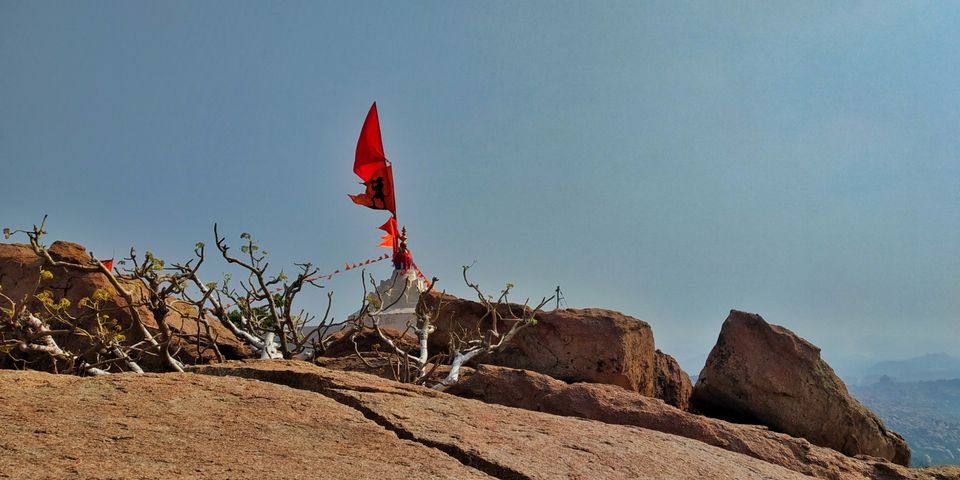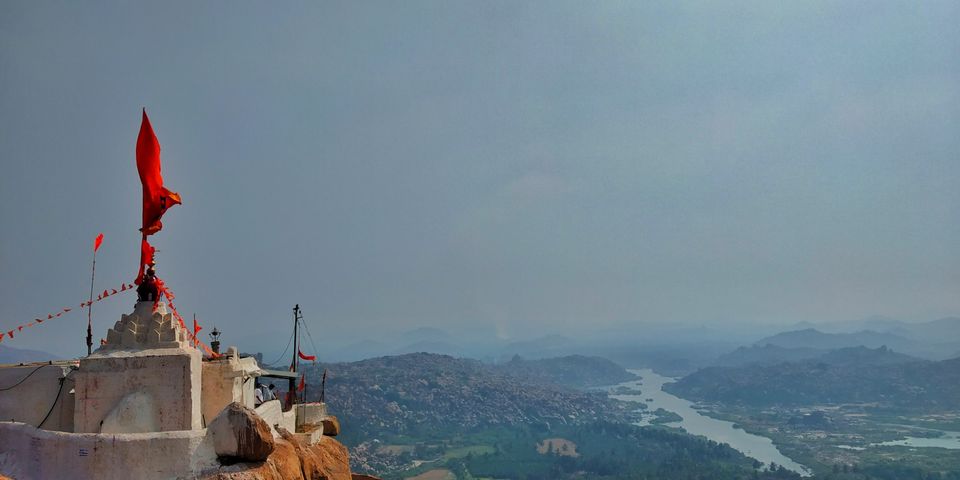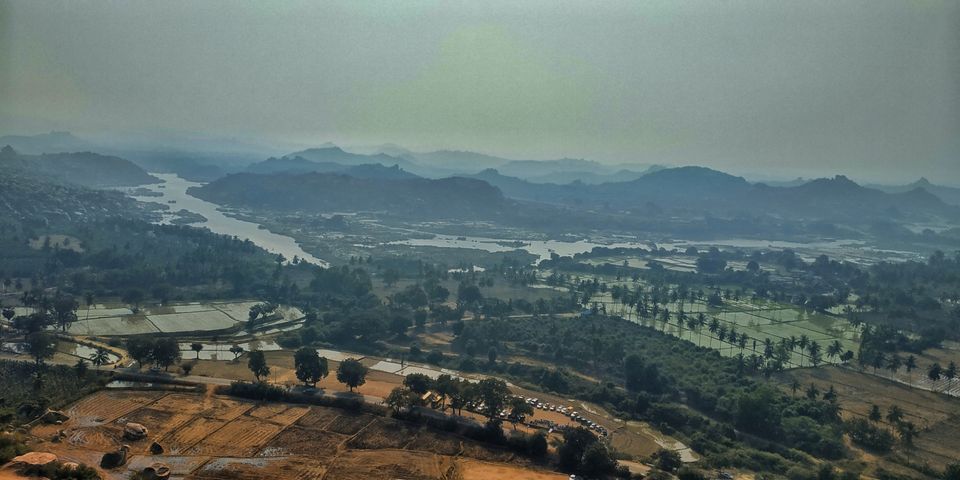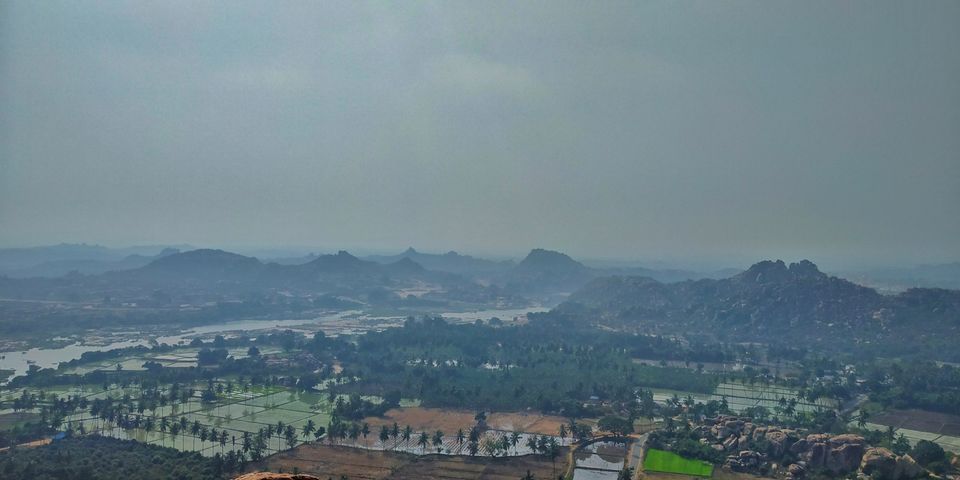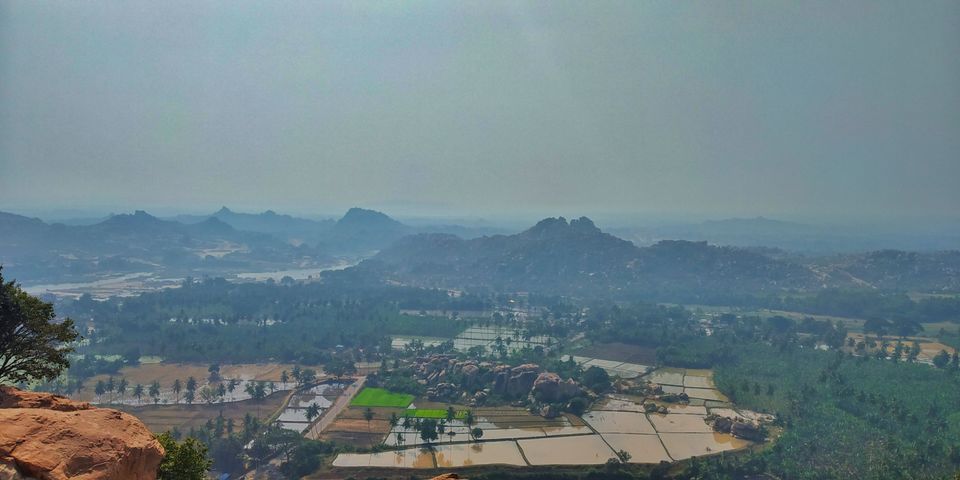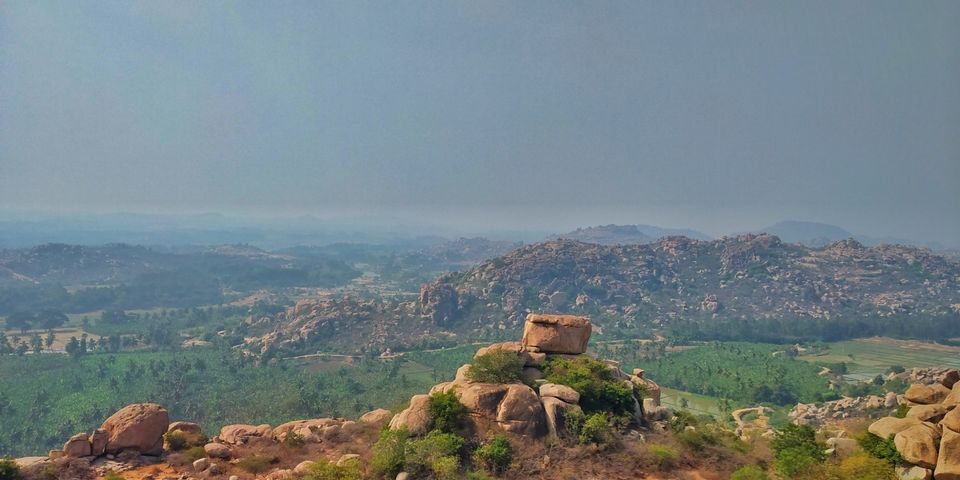 We spent some time on the hills and then started our return journey towards Hospet.
Some more images of this beautiful place.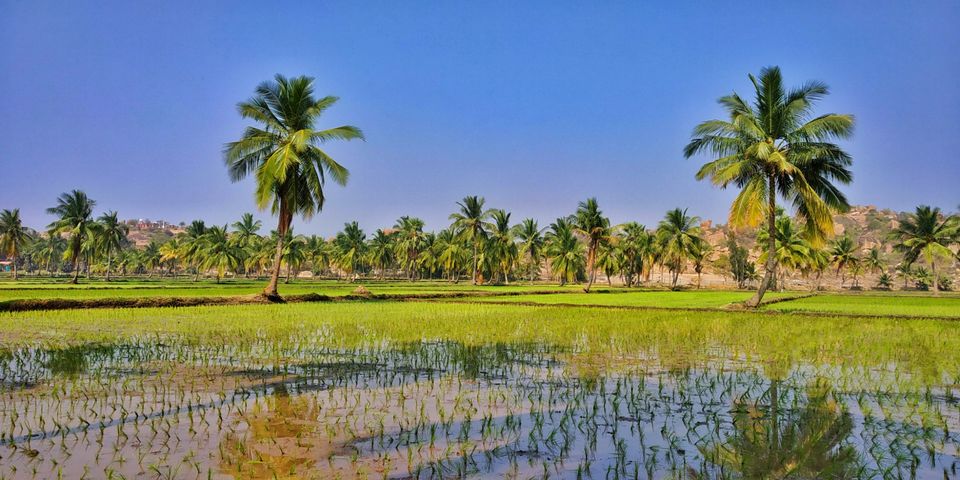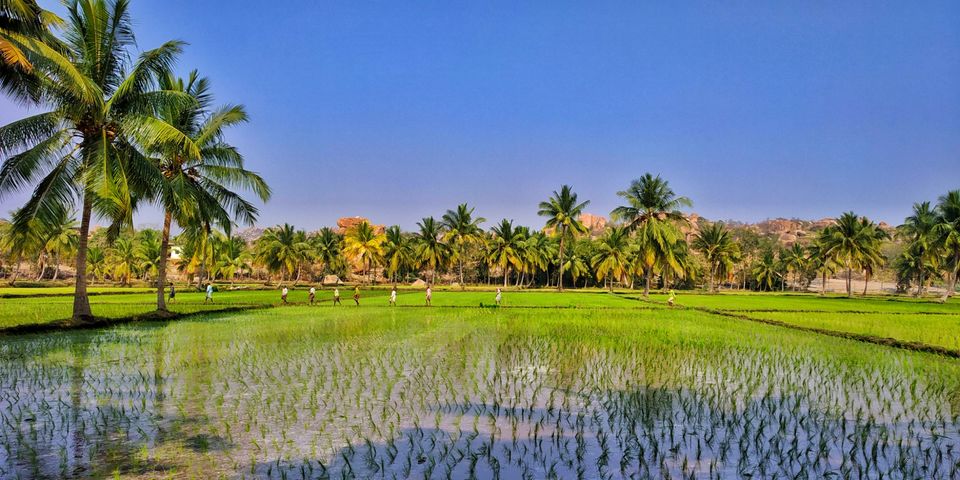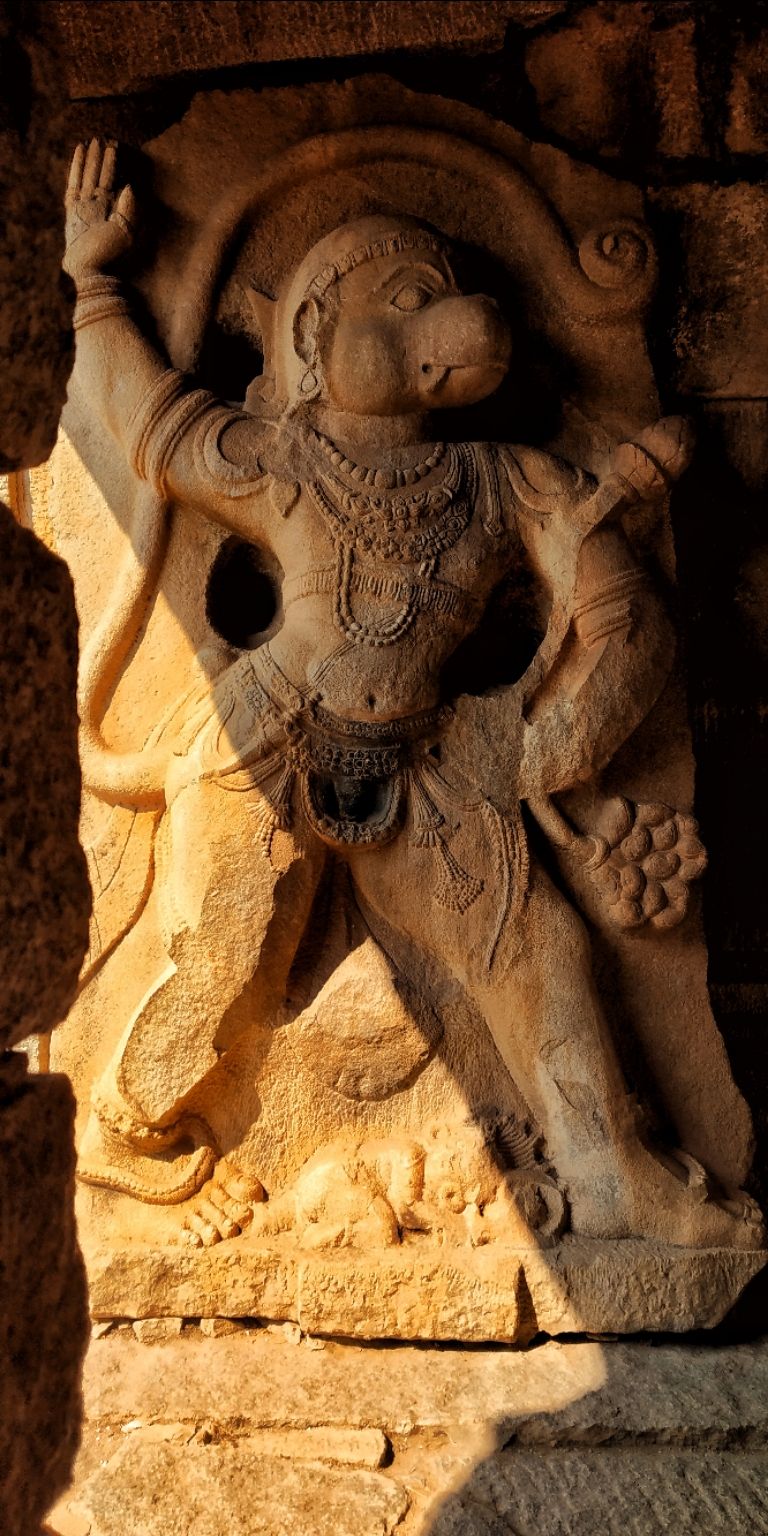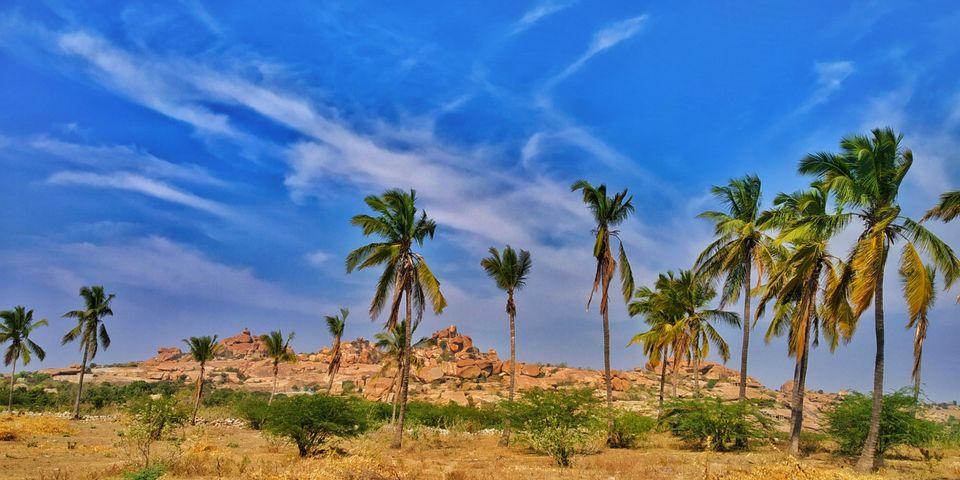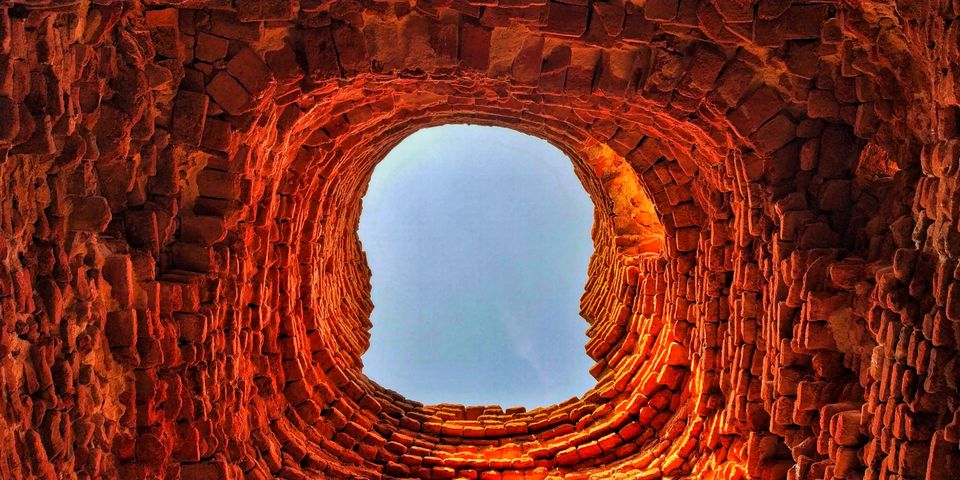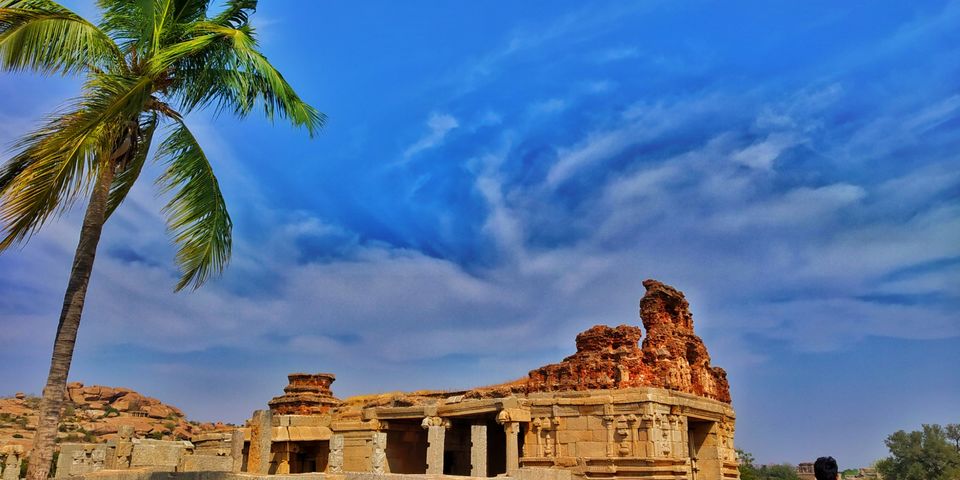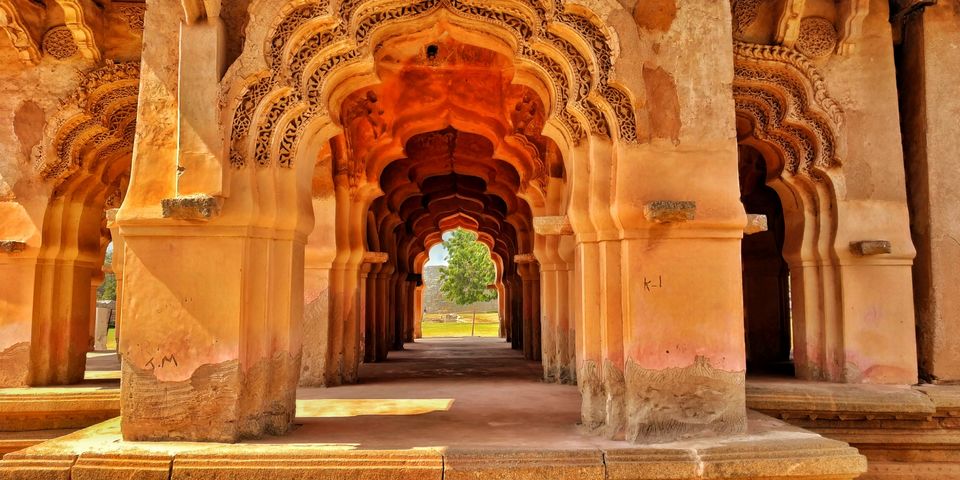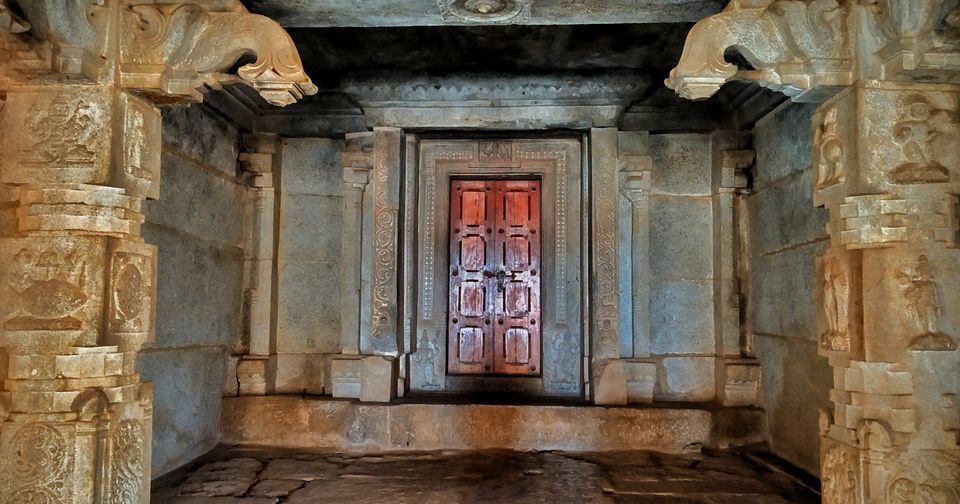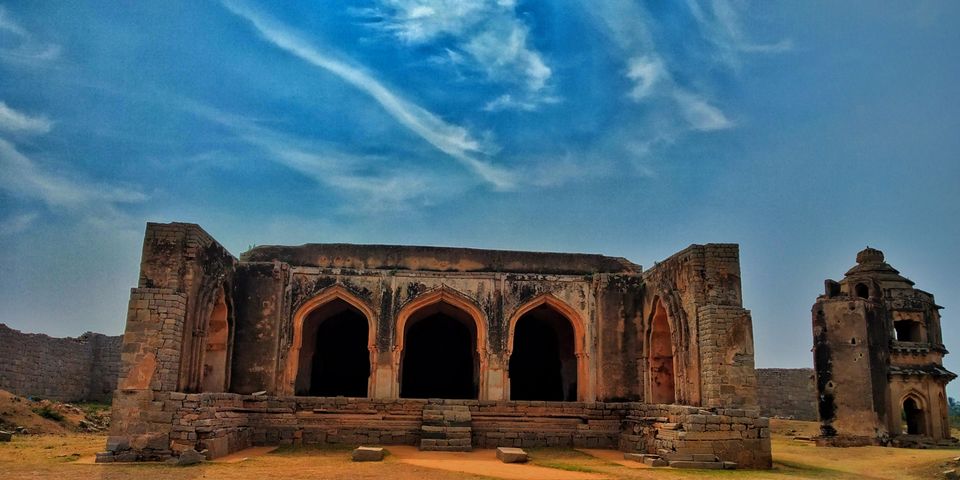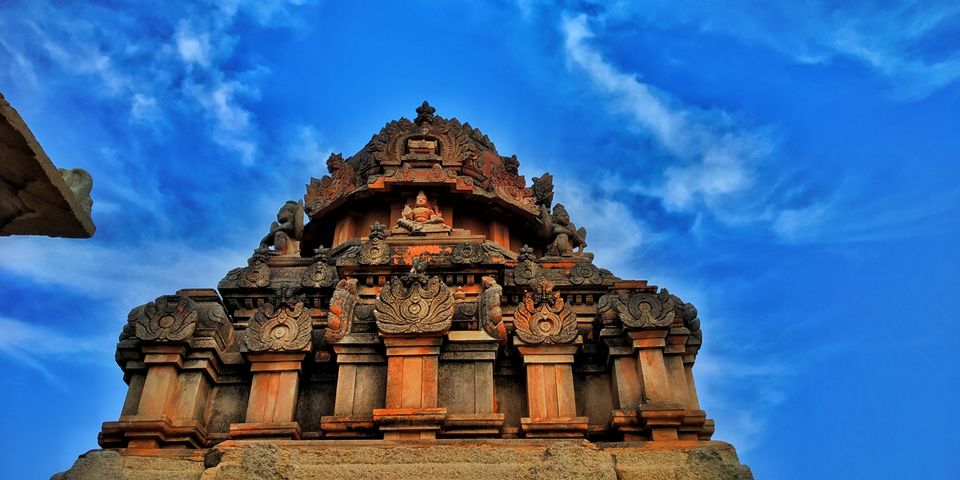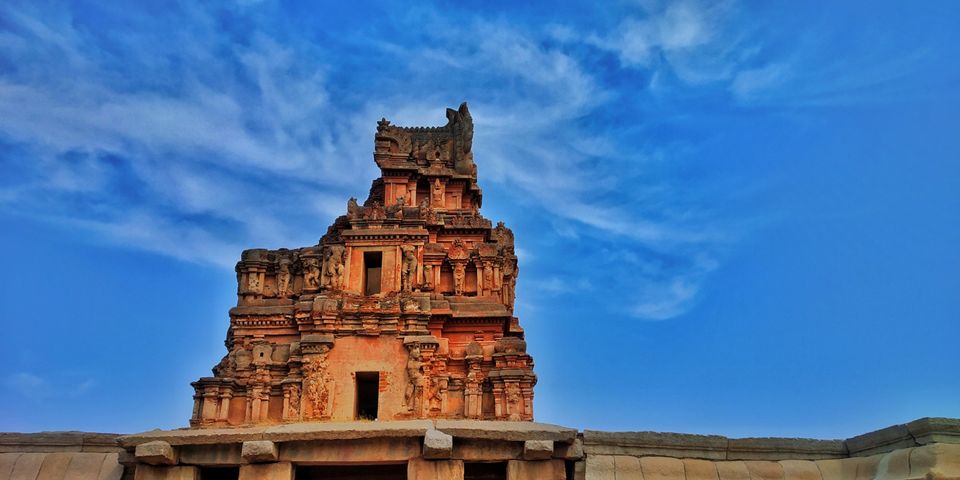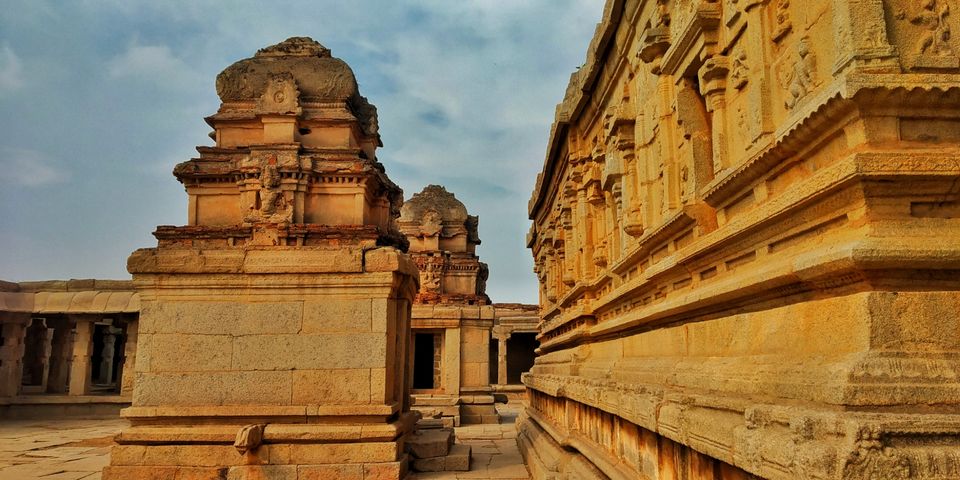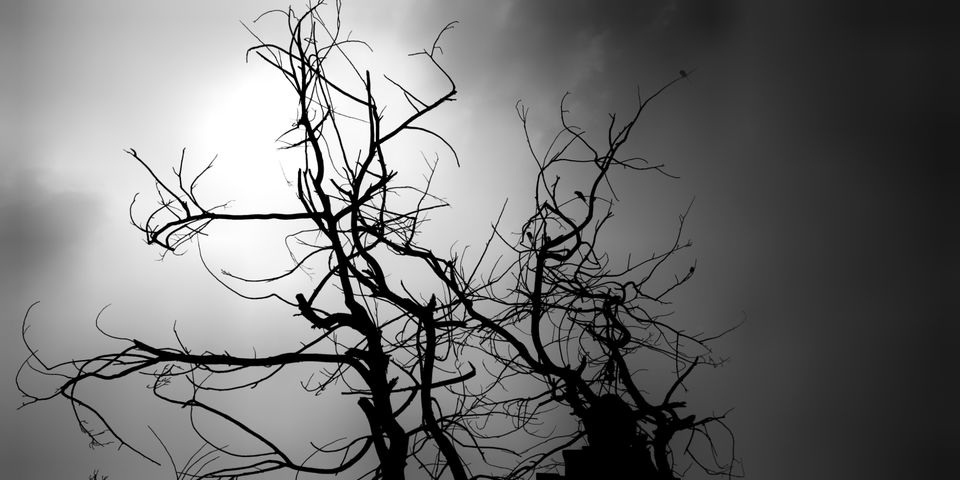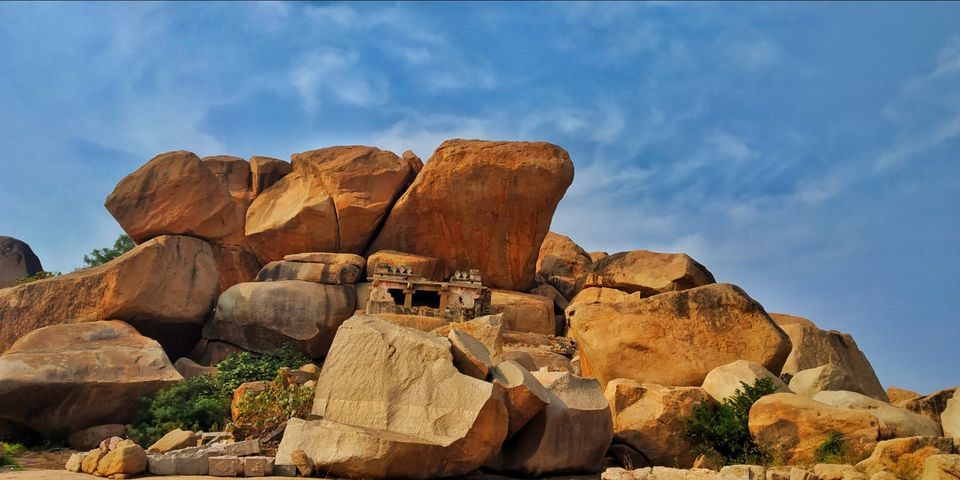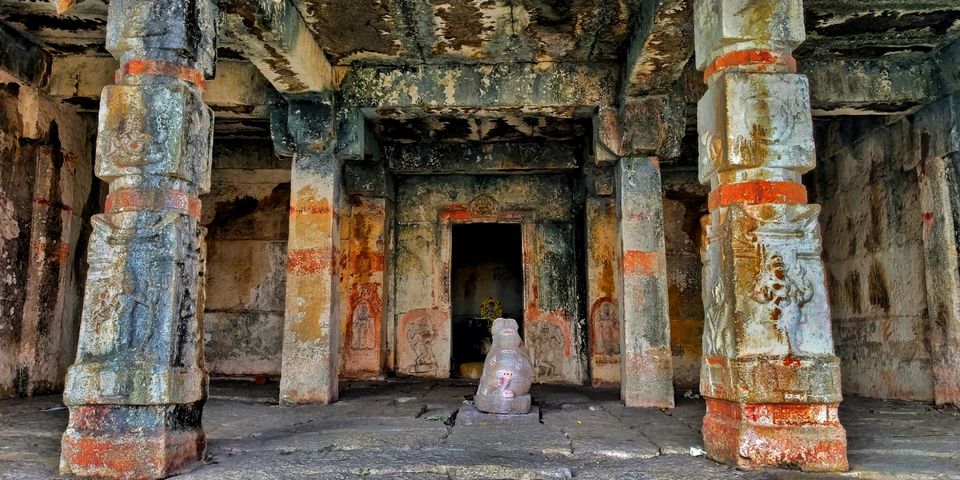 Hampi is a place which every one should visit atleast once in a lifetime to experience the rich history and heritage of our country.
Don't worry, be Hampi 😊