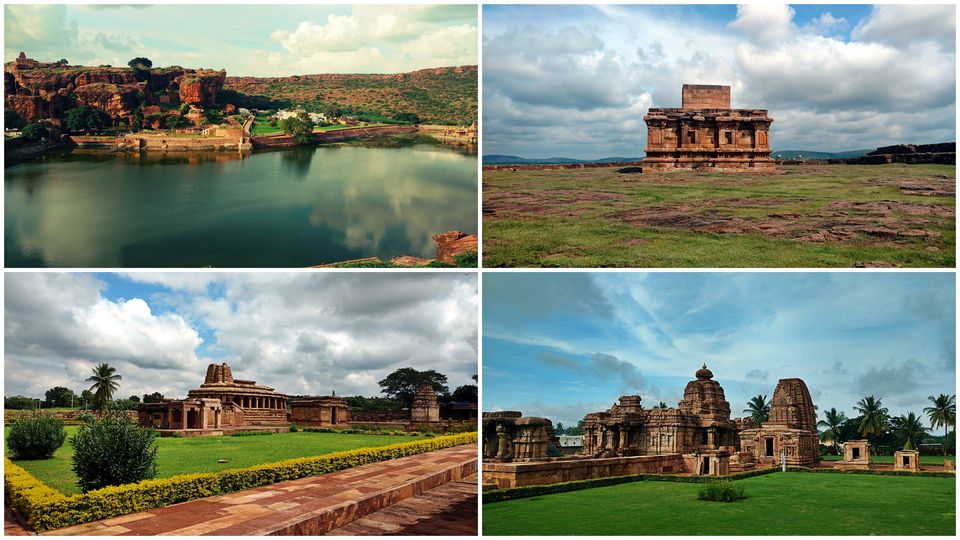 #TripotoTakeMeToHimalayas
This phrase, "When a person has to go, he/she has to go" stands so true in any sense you take it. India is place of great history contributed by many civilizations who made sure even after they are gone their legacy stays alive. You will read about most of the civilizations in the history books during school times, but to actually visit these places and spend time understanding the history gives you great sense of happiness in knowing this was part of our history which has come out of the pages of our history books and it is right in front of us.
India gives you opportunity to look at varied cultures and history of these cultures and one of those been the temples of Badami, Aihole, Pattadkal in the north west Karnataka. These places were on my list to do since completing the trip to Hampi. These temples of Chalukya empire still stand tall and showcase the legacy of once a great empire.
Since i had only three days to complete the circuit, i started early in morning from Mumbai and reached Badami in afternoon. Since i had to visit Aihole and Pattadkal on my way to bangalore, i decided to stay at Badami for the night. At badami my place of stay was KDTSC hotel Maurya. Pretty decent hotel stay and cost effective (as you will only be in the room to sleep only). The hotel is 1.2 km from Badami caves and temple complex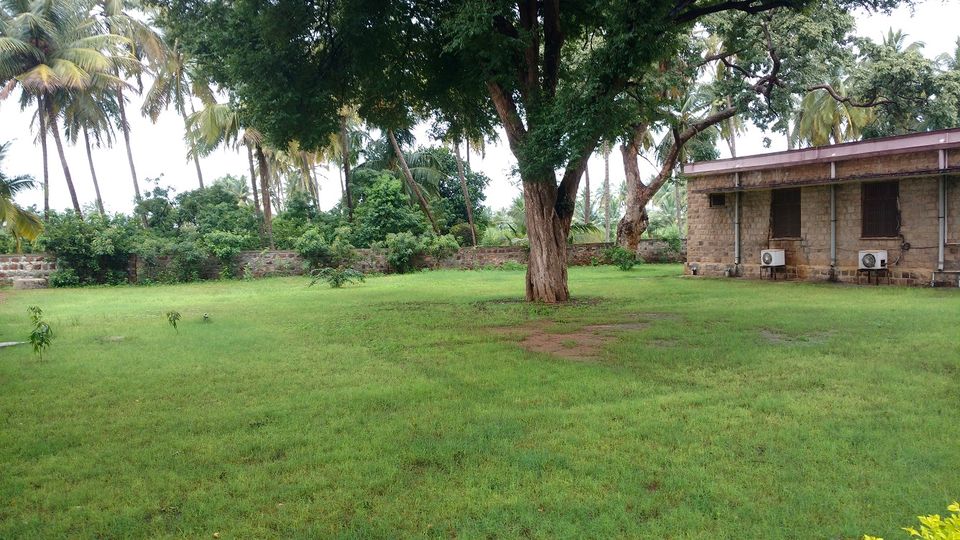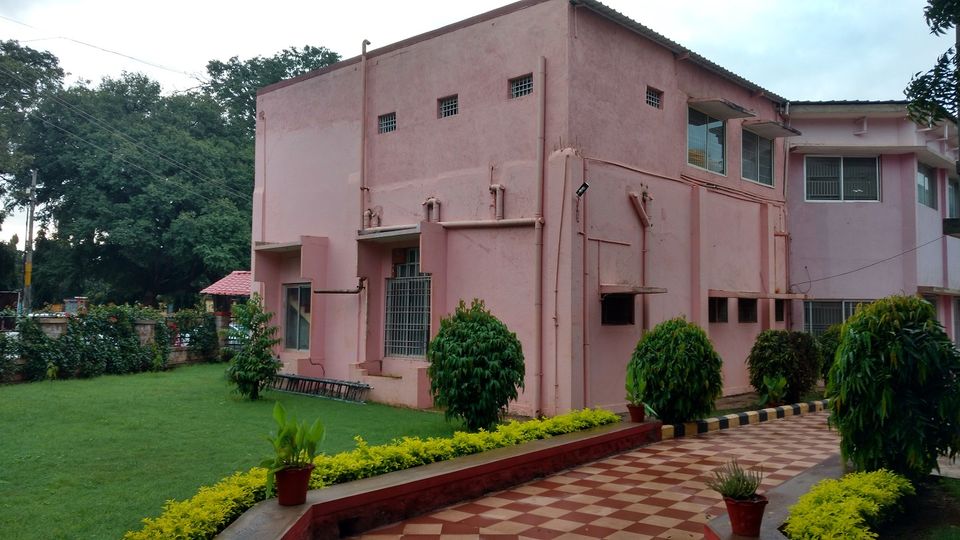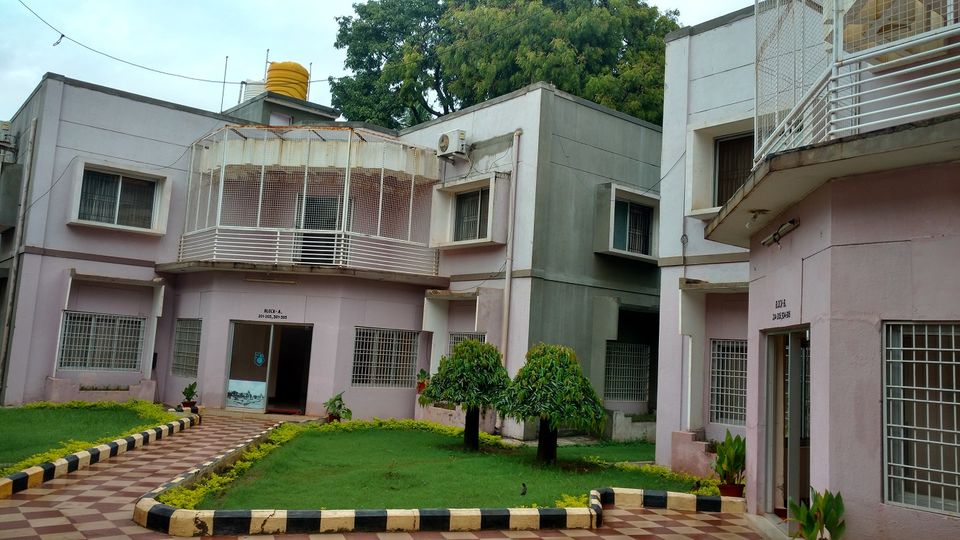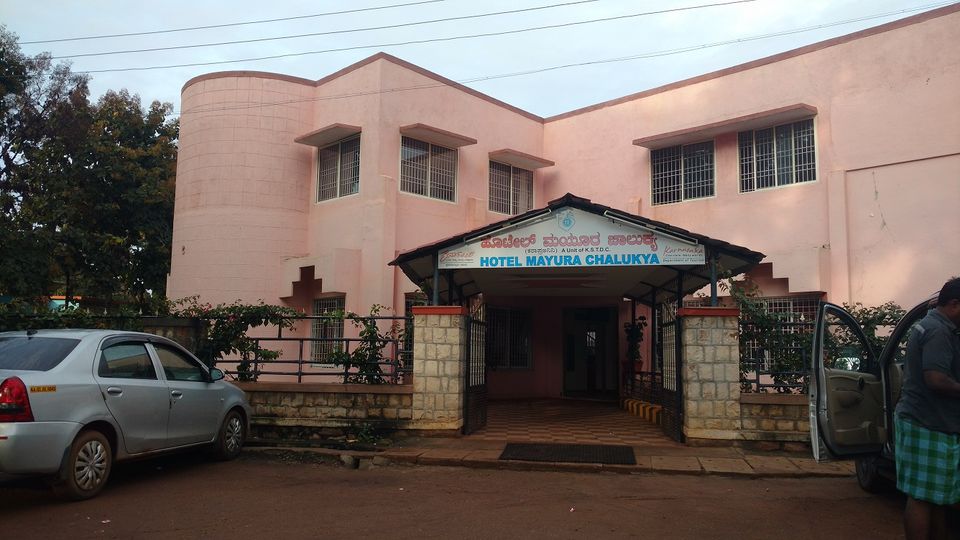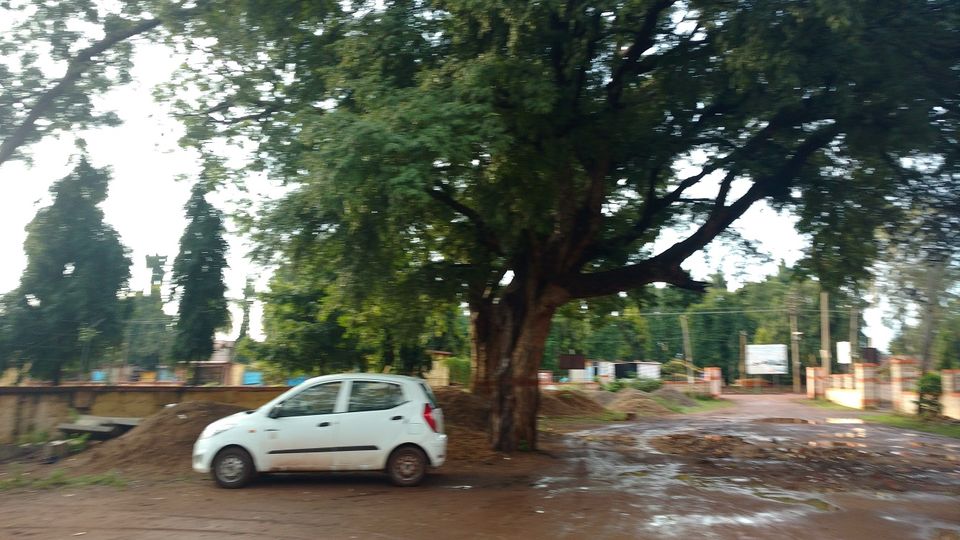 Rate: 1250/- (all inclusive only room)
Food: Average cost
Taste: Good
Quantity: Average
Service: Quick
Staff: Courteous
Parking: Available
I started off towards the caves and temple complex on foot from the hotel. Its slightly uphill road but very minimal gradient. The approach road to caves and temple complex goes through a market place and then through residence. One can take their car's, buses, bikes up to the caves and temple complex and park inside. Entry fees of Rs 15/- for Indian tourist is charged and for camera additional Rs25/-. Camera stand is not allowed. Caves at Badami are worth checking out, the only problem is seeping water in the caves which give that bad stench once you close up to the cave, else the place is well maintained. There are lot of temples within the complex and also a fort which oversees the Badami caves and temples and also the city below. You are not allowed up to the fort sadly. Definitely mesmerize your self to beauty of these caves and temples. One should sit near the bhootnath temple and soak the beautiful sun set.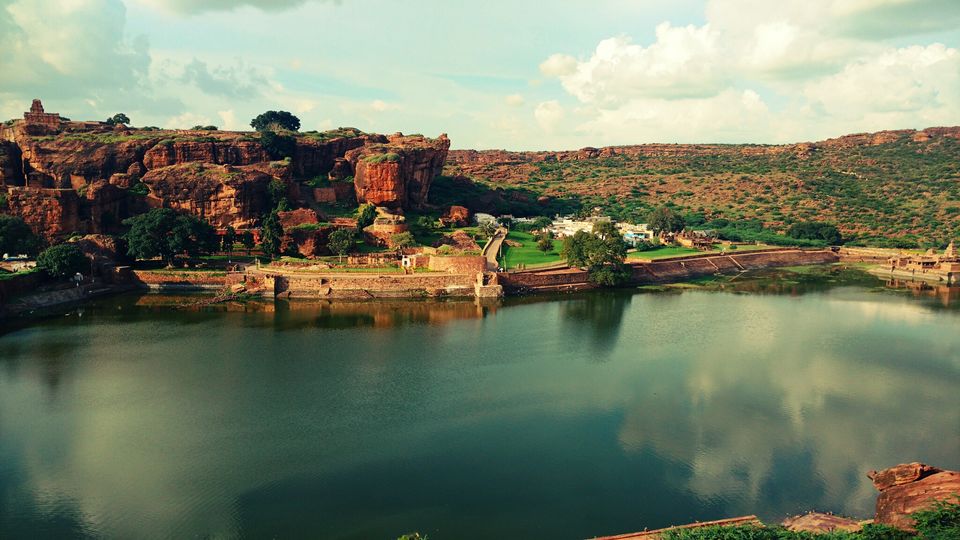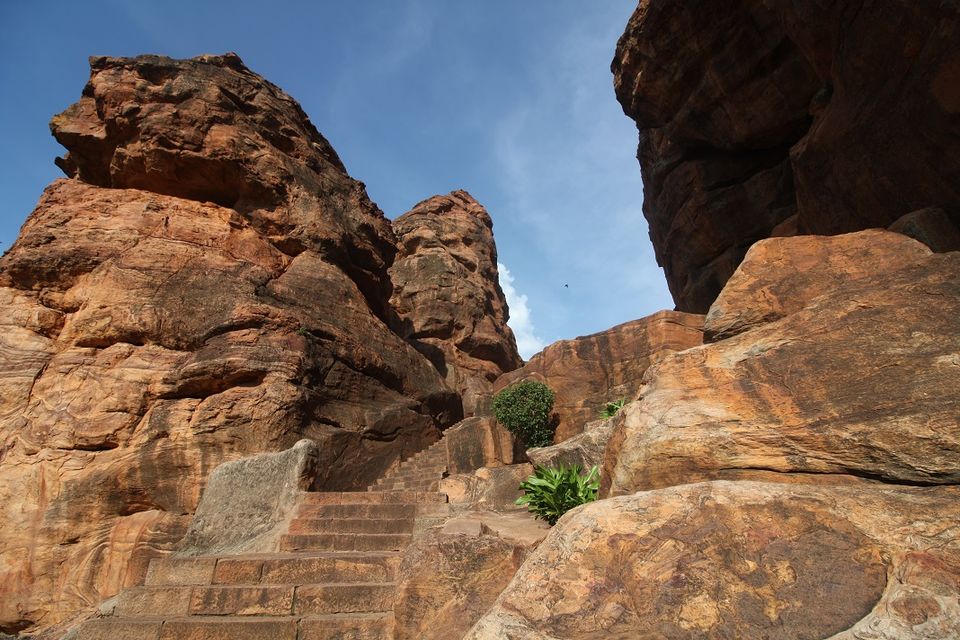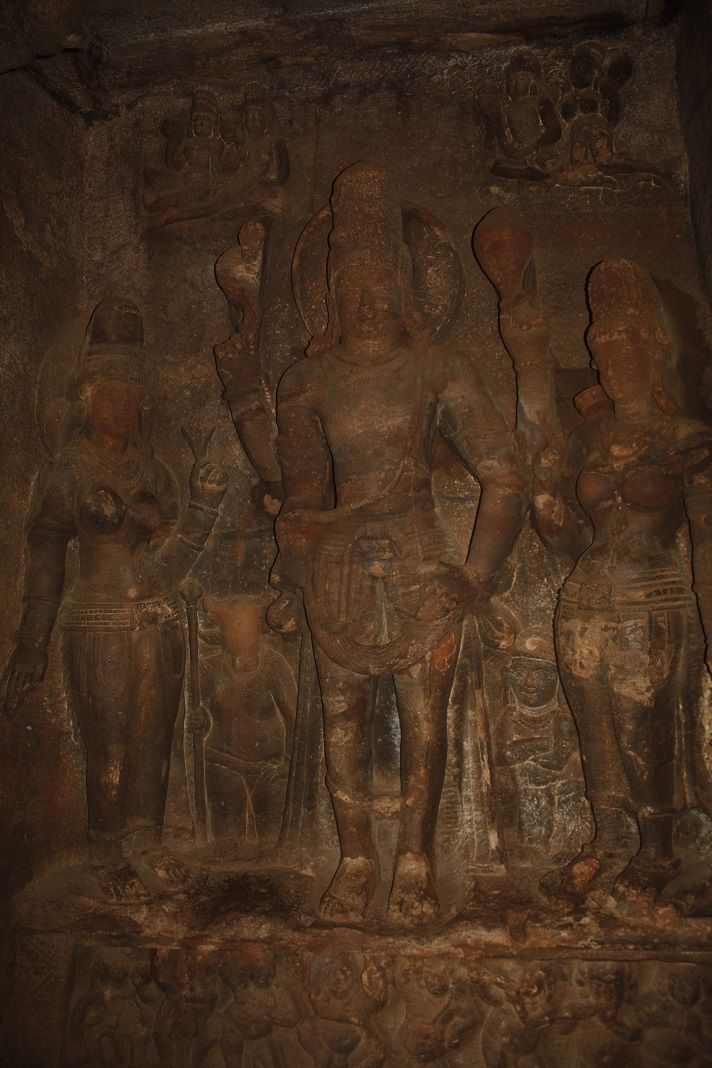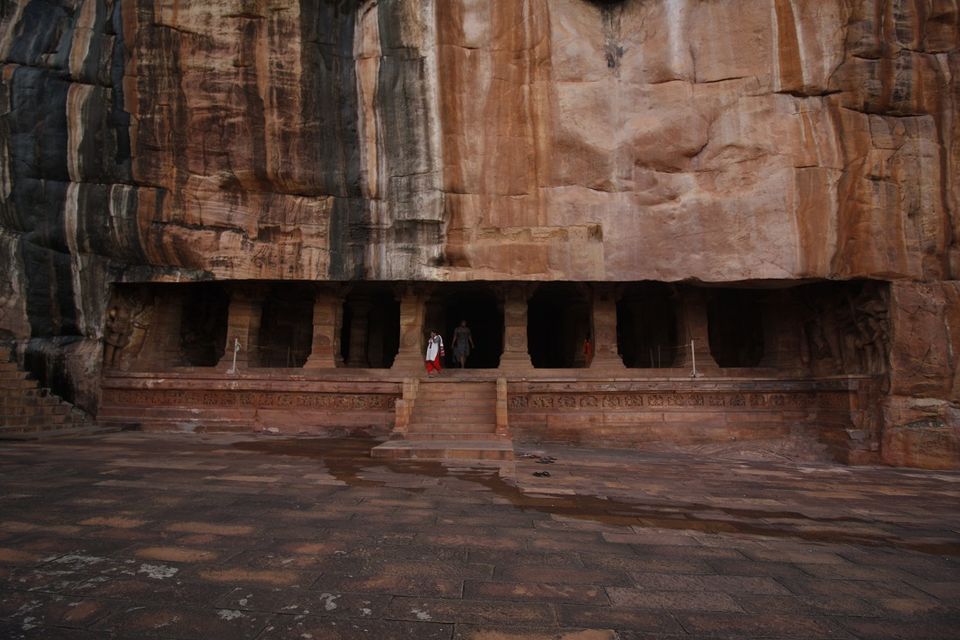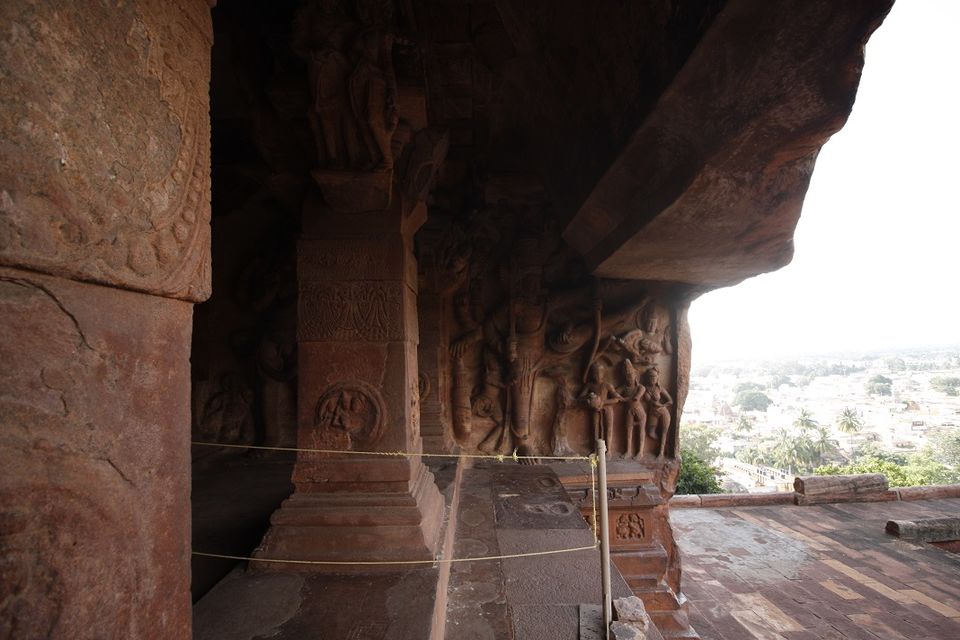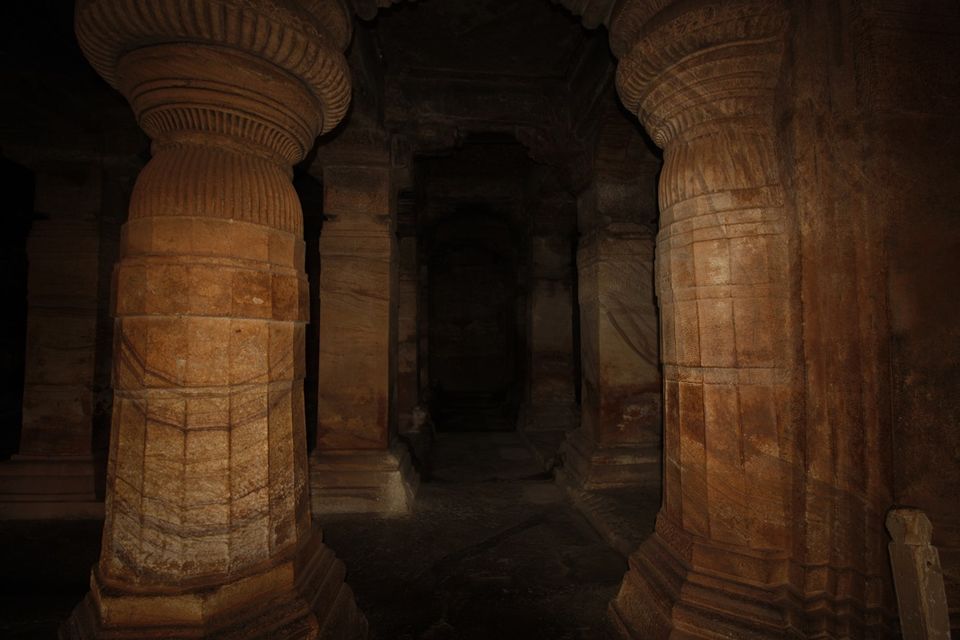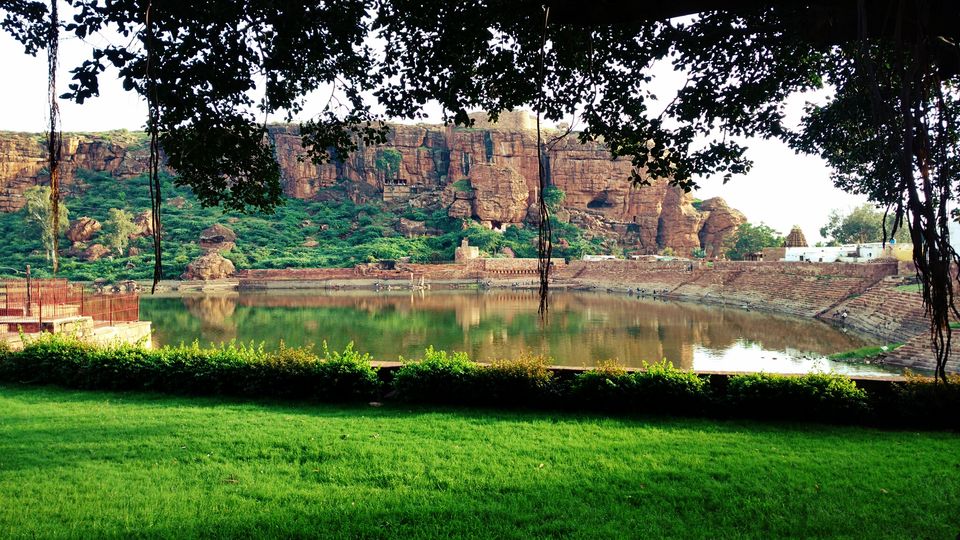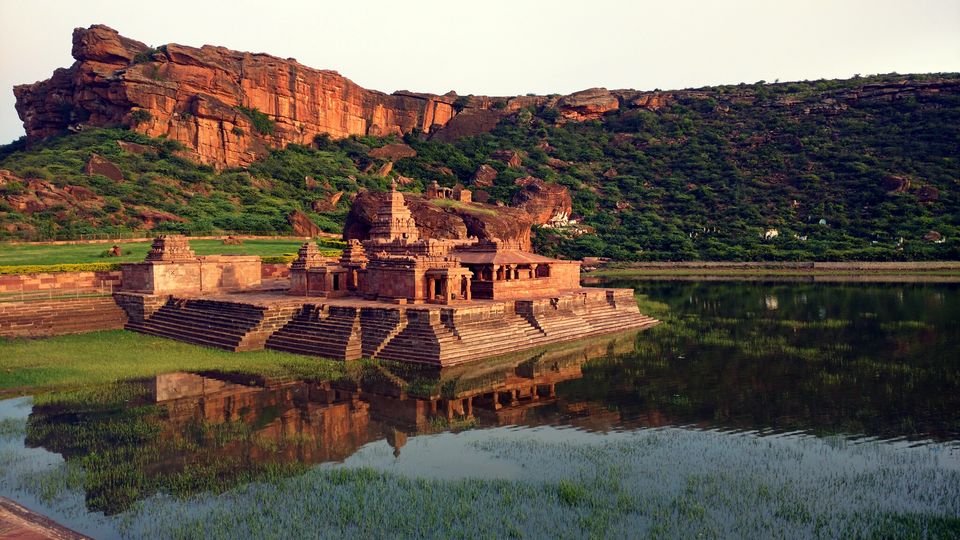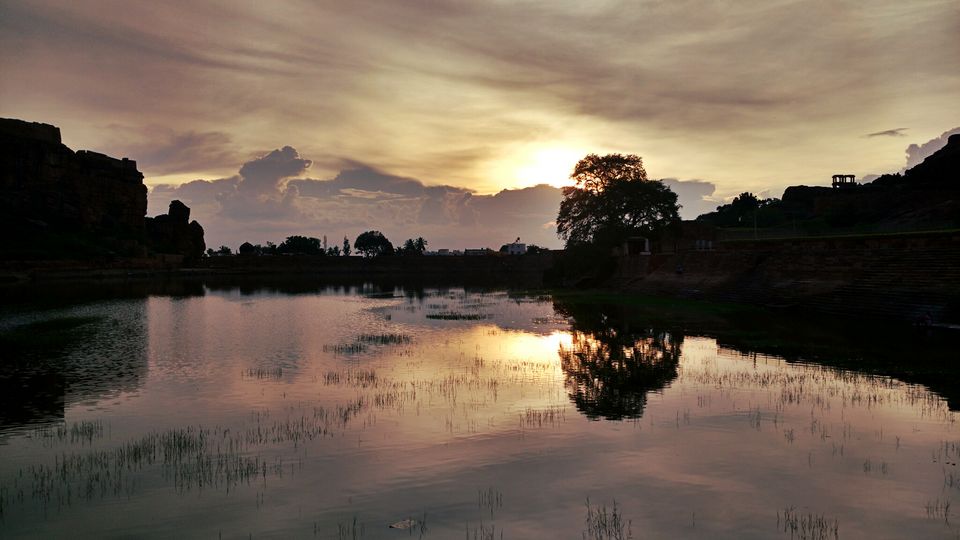 The only problem i saw is the encroachment of locals very close to the historic site. The locals use the pond water for cleaning clothes, utensils and animals which makes it look bad. This is an archeological site and needs to be protected well, else we will loose our history to such encroachments.
Parking: Inside the complex
Entry fees: 15
Camera charges: 25
Camera Stand: Not allowed
Wifi: Available (free)
Pattadkal:
From Badami next morning after my breakfast at the hotel i left for Pattadkal. The route towards pattadkal is good except for few patches where work is going on. The route goes through villages which depend on the roads not only to supply thier produce, also to package them, sort them and allocate them. The roads provide real lifeline to these villages. The roads are tarred in most of the places. Once you reach the village the temple complex is at the entry itself. It seems that the entire village is around the temple complex.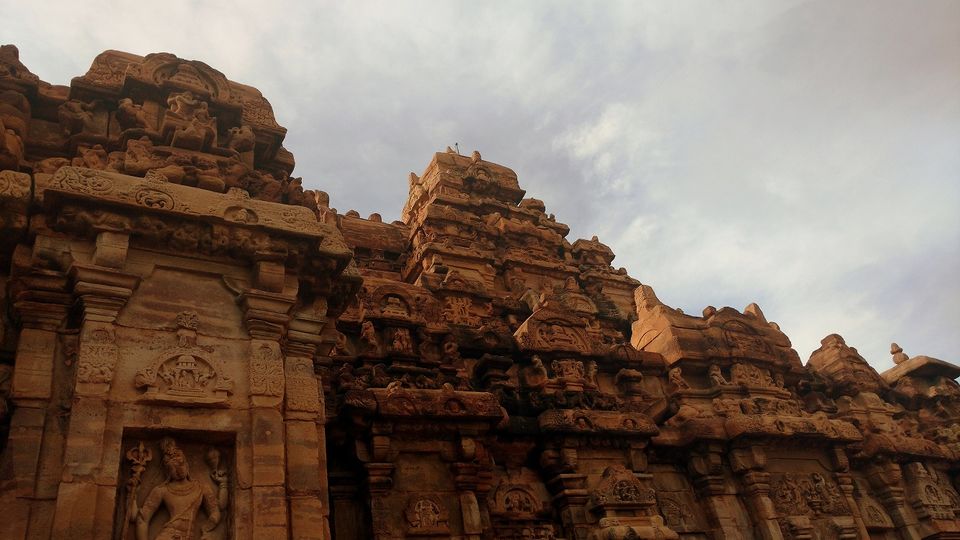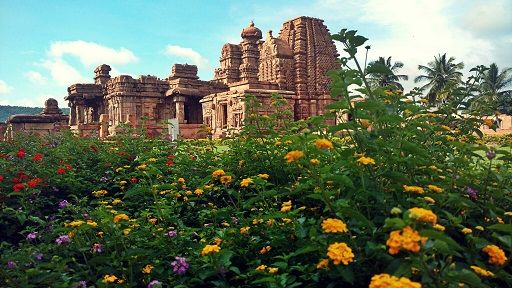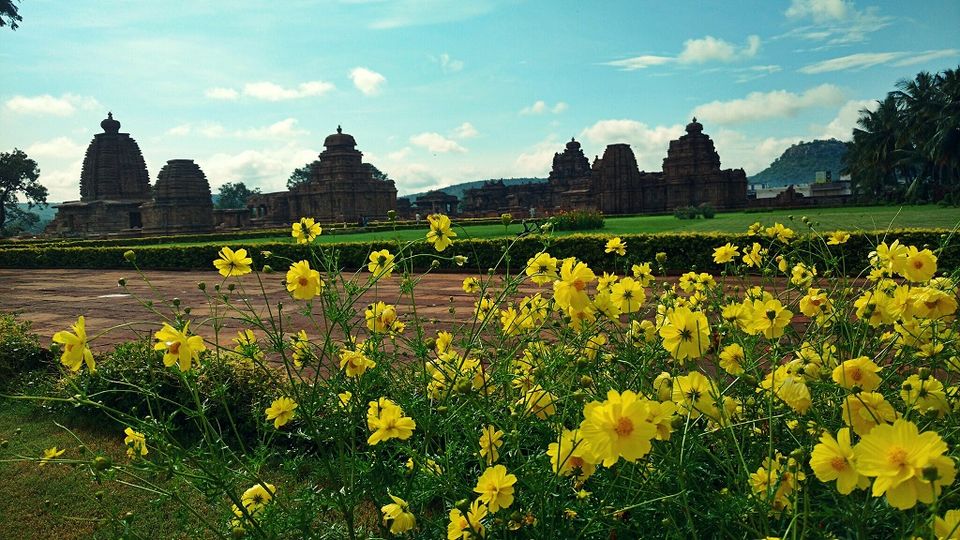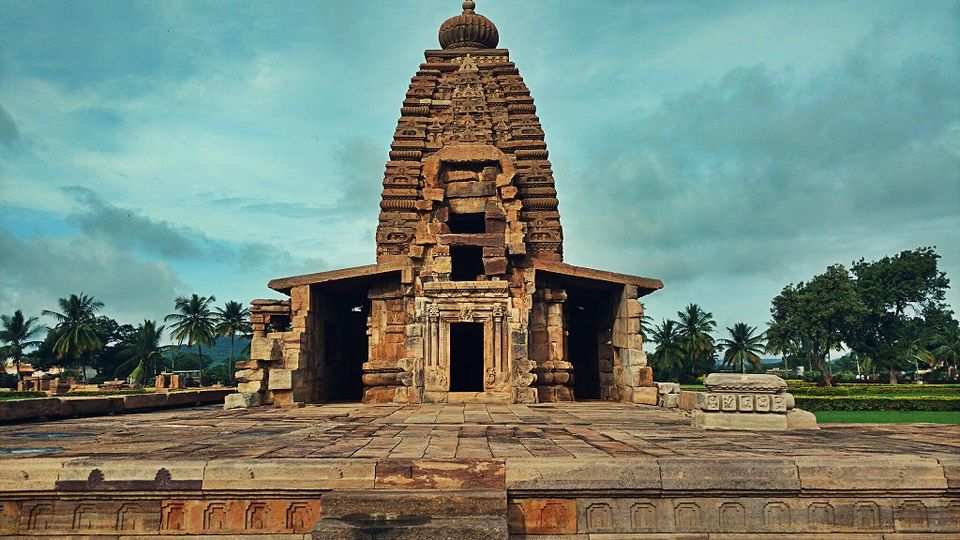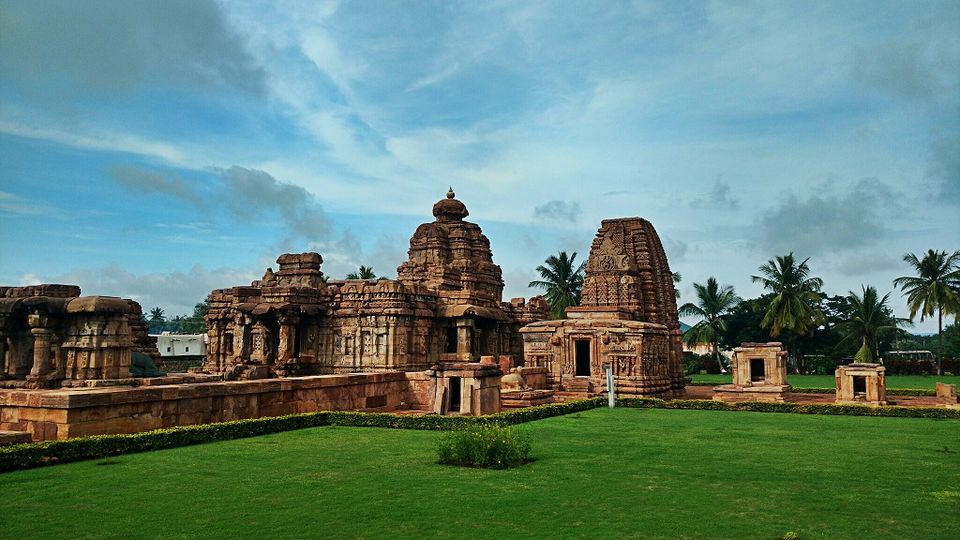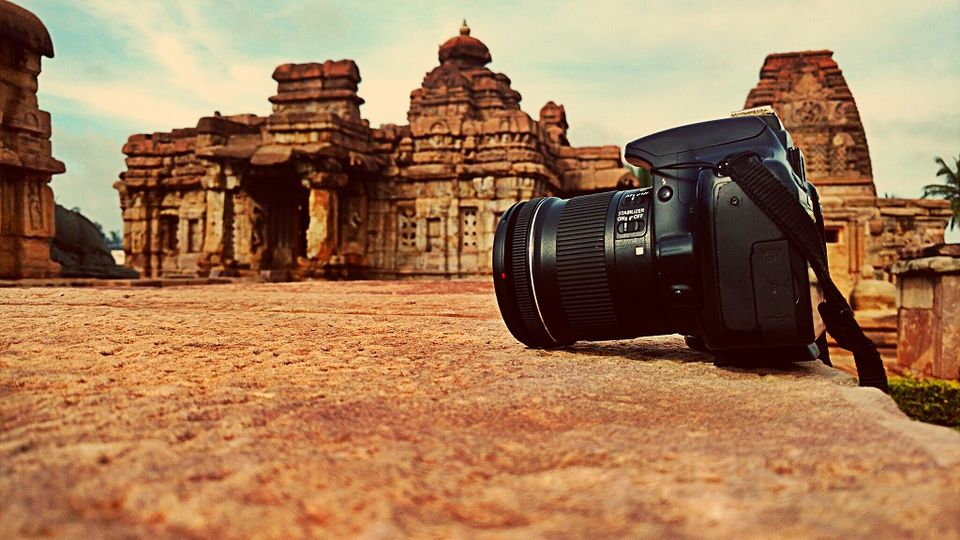 Well maintained complex with boundaries laid properly and the complex is cleaned as well daily. Their is an active durga temple inside which holds pooja daily. The temple complex is dominated by shivlingas. Entry fees here is Rs 25/- plus camera charges of Rs 25/-. No camera stand is allowed inside.
Parking: Near the complex on main road
Entry fees: 25
Camera charges: 25
Camera Stand: Not allowed
Wifi: Available (free)
Aihole:
Once pattadkal was done and i was mesmerized by the entire complex and the rich history, it was time to head towards the famous Durga temple of Aihole. This is a village in close proximity and worth visiting. The route towards the village goes through a very basic village road and the strech for the initial part is tar road, but towards the end gets bad. These village roads are being re-constructed and should be done in month's time. I did travel through some wild patches though. Slowly and steadily i reached Aihole. First sight will disappoint you as you can feel encroachment on protected monument by the locals. However once you go away from village there are lot of temples in Aihole. ENtry fees is only charged at Durga temple. No other temple complex any charges are collected and these are not even manned.
Aihole has a fort overseeing the entire temple complex and also the village. There is one single temple inside the fort at the centre. You will have to climb approximately 249 steps to reach the top. View from top is amazing. What saddens me is way locals have encorached on the protected monument property and nothing is being done.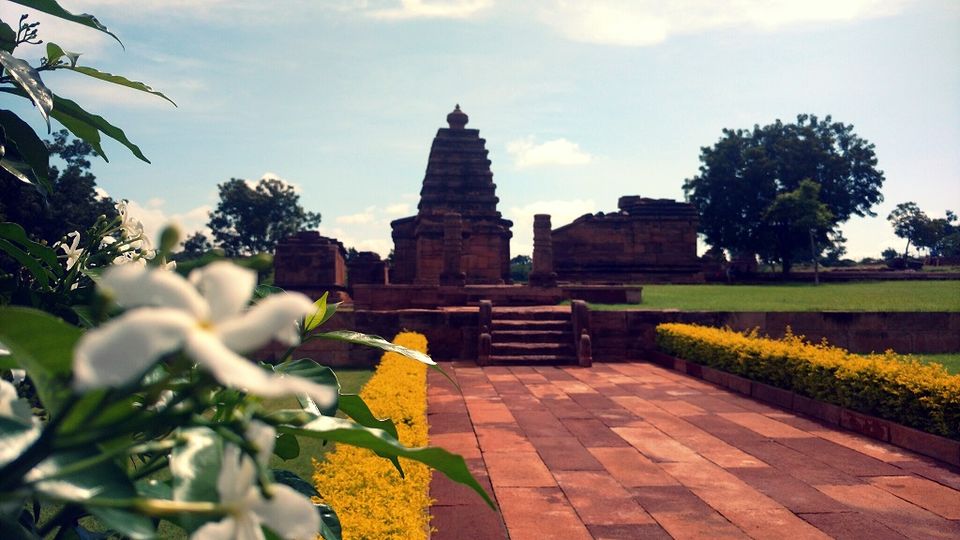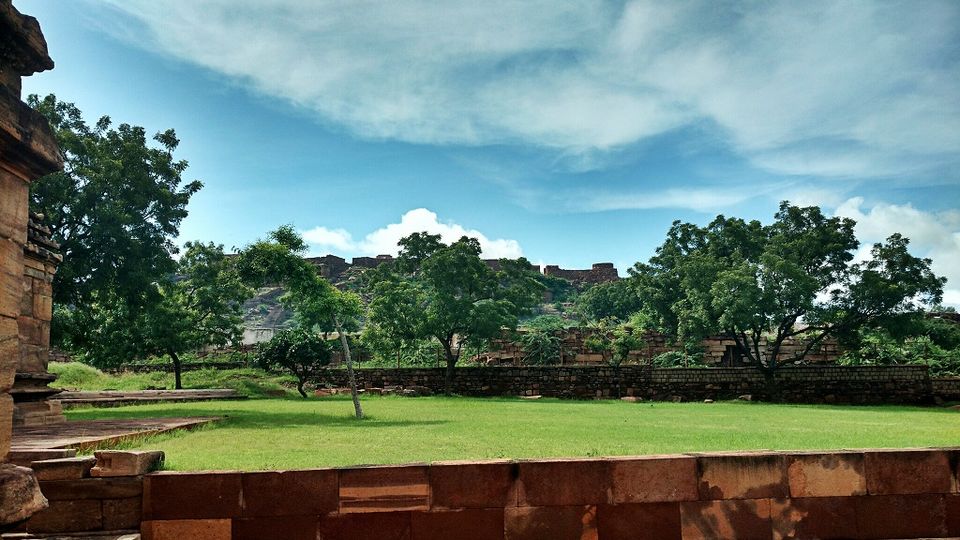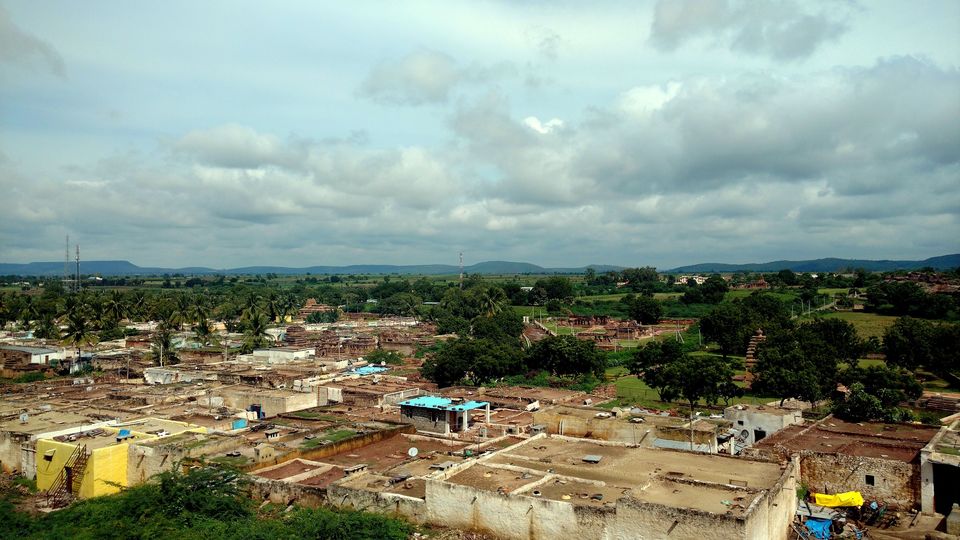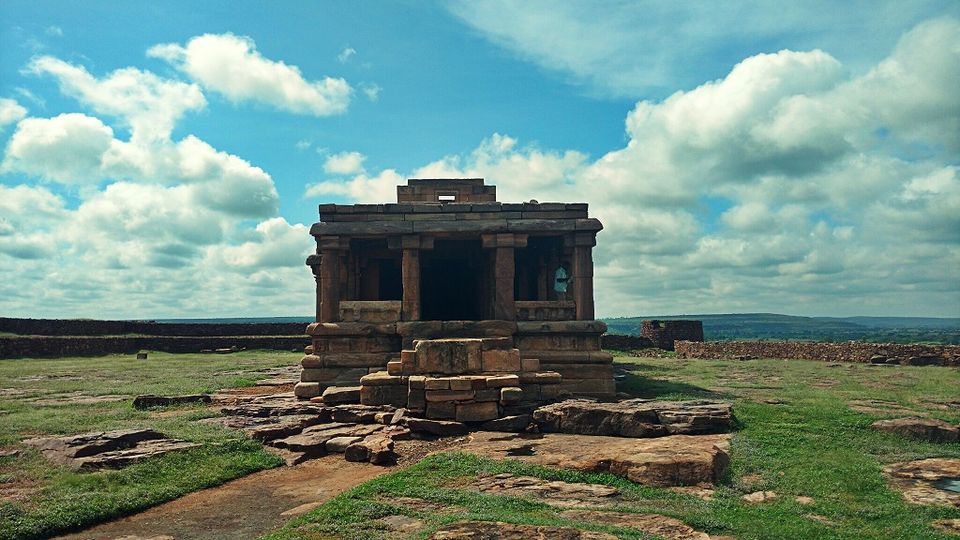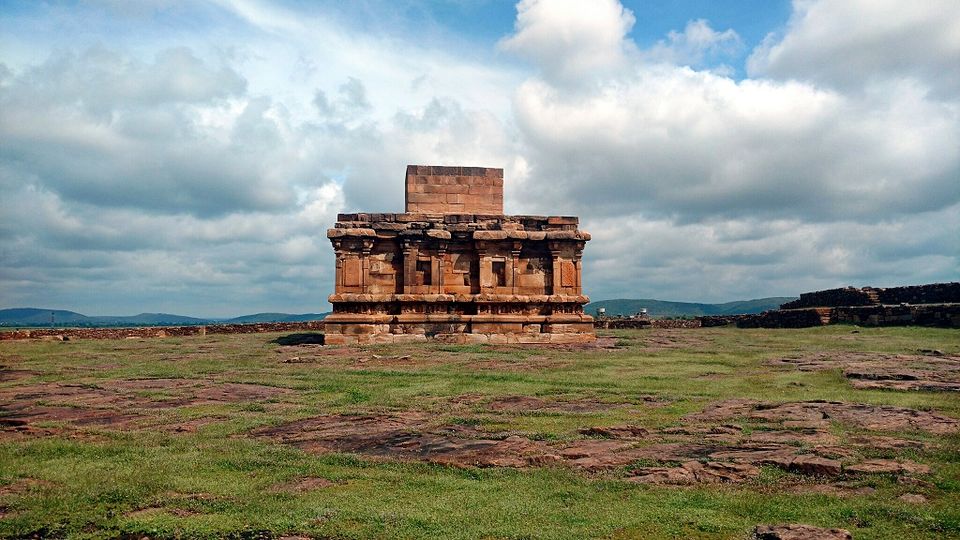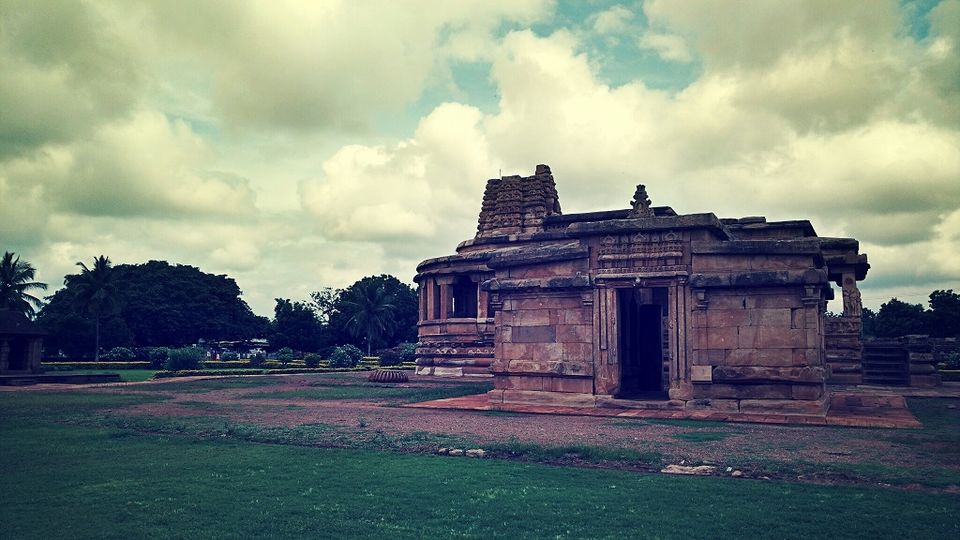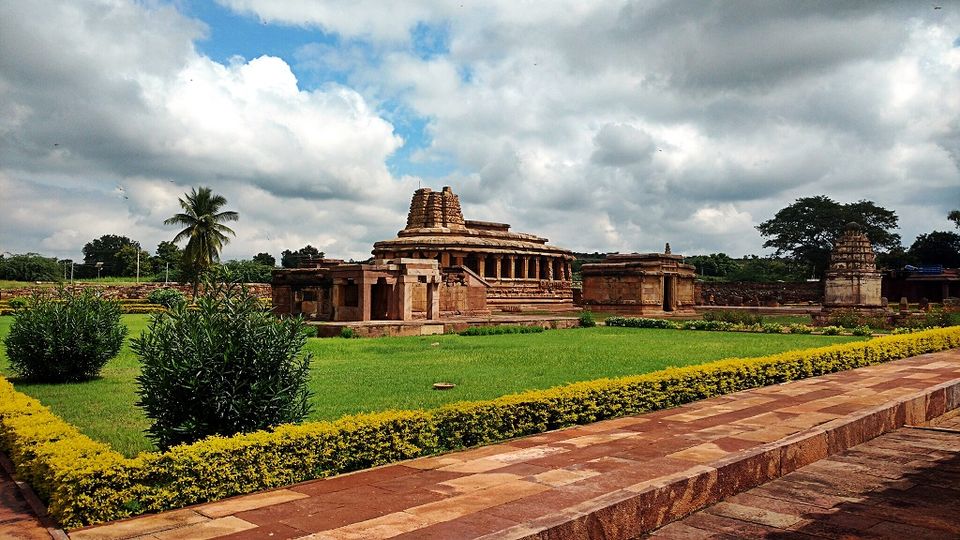 Parking: Near the complex on main road Rs 25/-
Entry fees: 15
Camera charges: 25
Camera Stand: Not allowed
Wifi: Available (free)
Overall a satisfying trip and one of my memorable ones. Traveled alone but it was fun. Solo trips are definitely fun if you are used to them. Climate was good as it was raining previous night in north Karnataka.

Advice: Actually one should do Badami-->Pattadkal-->Aihole-->Hampi to understand the entire circuit and architecture. You will not be disappointed.

For those interested in routes taken: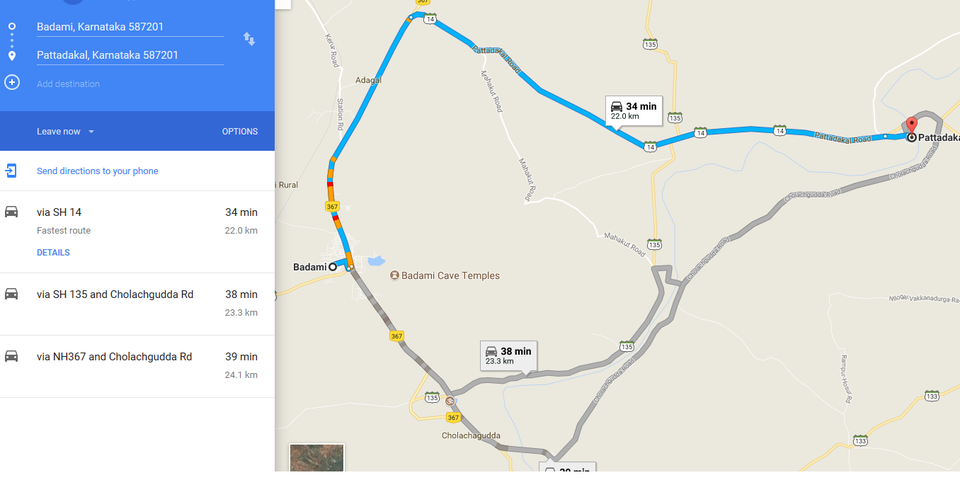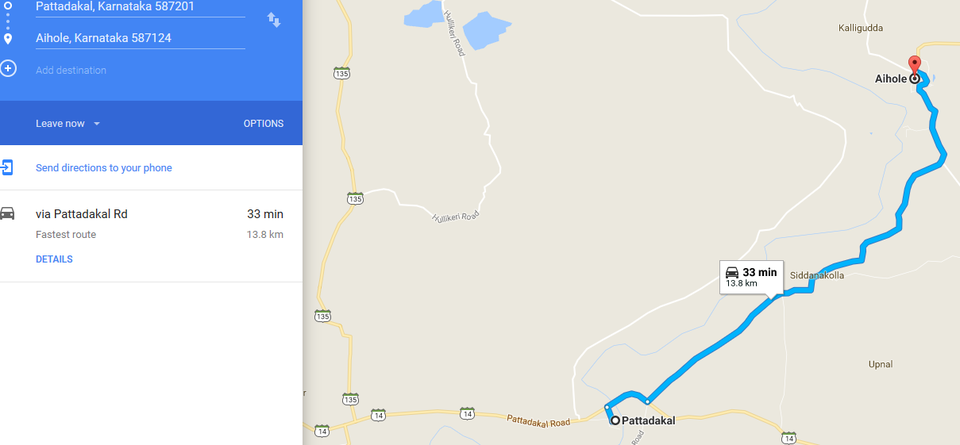 You can trust google maps to take you through right routes. There are markings as well by Karnataka tourism put to identify the route at few places (but if you miss those then trust google)
Overall costing for single person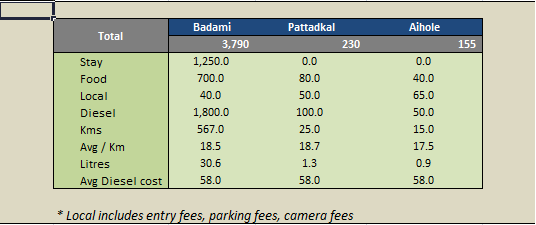 Hope the above helps (motivates) people to plan their next trip

Badami caves are very famous for a day visit and Bhootnath temple complex is just amazing
City is famous for its Durga temple complex and the jain temple which sits top of the hill
Famous for its temple complex which is very well maintained by ASI