History lights me up. I don't know the reason why, but am a history buff.
I wanted to experience Badami, Aihole and Pattadkal first hand, I was only familiar through text books as a child. This was unlike my experience from other heritage site and monuments that I had visited. It looks remarkably unperturbed by ill effects of ever-encroaching human habitation in modern times, although time and history has left its mark on its glorious past.
Coming to a little bit of facts, Badami was known as Vatapi and was the regal capital of the Badami Chalukyas from 540 to 757 AD. Mainly it is famous for its rock cut structural temples and beautiful location around Agasytha temple. Pattadakal is a world heritage site and just 22 km from Badami and about 10 km from Aihole. Group of temples from different period of time are a major attraction. Aihole village has a historic temple complex from Chalukyas Empire.
We started out with visiting Kudalasangama, which is about 70 kms from Badami. It is an important center of pilgrimage for people of the Lingayat religion. Here is the point where the Krishna and Malaprabha River rivers merge here and flow east towards Srisaila. Kudalasangama is a place where you could bring out your inner peace. The place is ideally situated for meditation and calmness.
After which we headed to Pattadkal, (Actually spelled Pattadkallu, as we say it in Kannada).Pattadkal group of temple has 11 temples in total, including a Jain sanctuary surrounded by numerous small shrines and plinths. The group of monuments in Pattadakal was designated a World Heritage Site in 1987.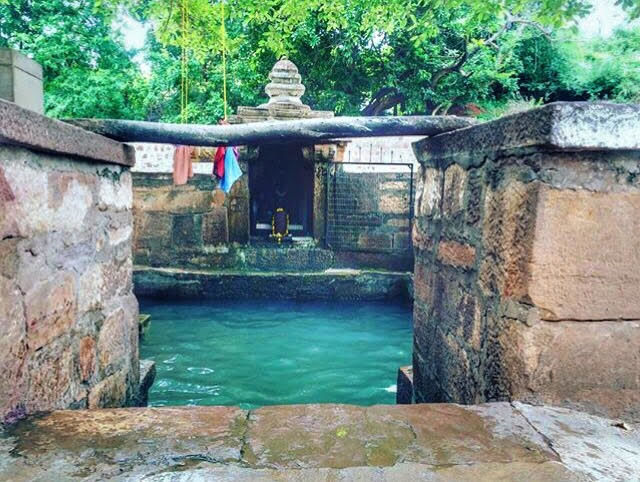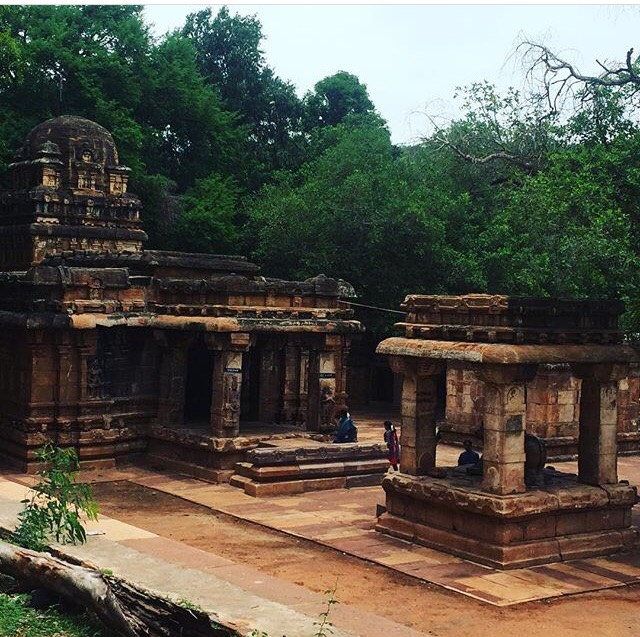 Then we covered Mahakuta,Banashankari Temple, and Archelogy Museum.
Next pit stop was Aihole,it has several temples scattered all around the village. But the main complex houses several important temples, Durga temple, Lad Khan Temple, Galaganatha group temples etc. One would have to reach the place to believe that such an incredible piece of heritage lies hidden there. We spent some time going around the monuments, most notably, the Durga Temple, before moving forward. Aihole was the first capital of the early Chalukyas. Here they built over 125 temples in various styles and is said to be a laboratory of experiments in rock cut architecture. Pulakesi I, one of the greatest rulers of this dynasty, moved the capital to Badami nearby.
Later in the evening after a quick cats nap, we climbed a small hill opposite our stay and watched the sunset. A surreal moment.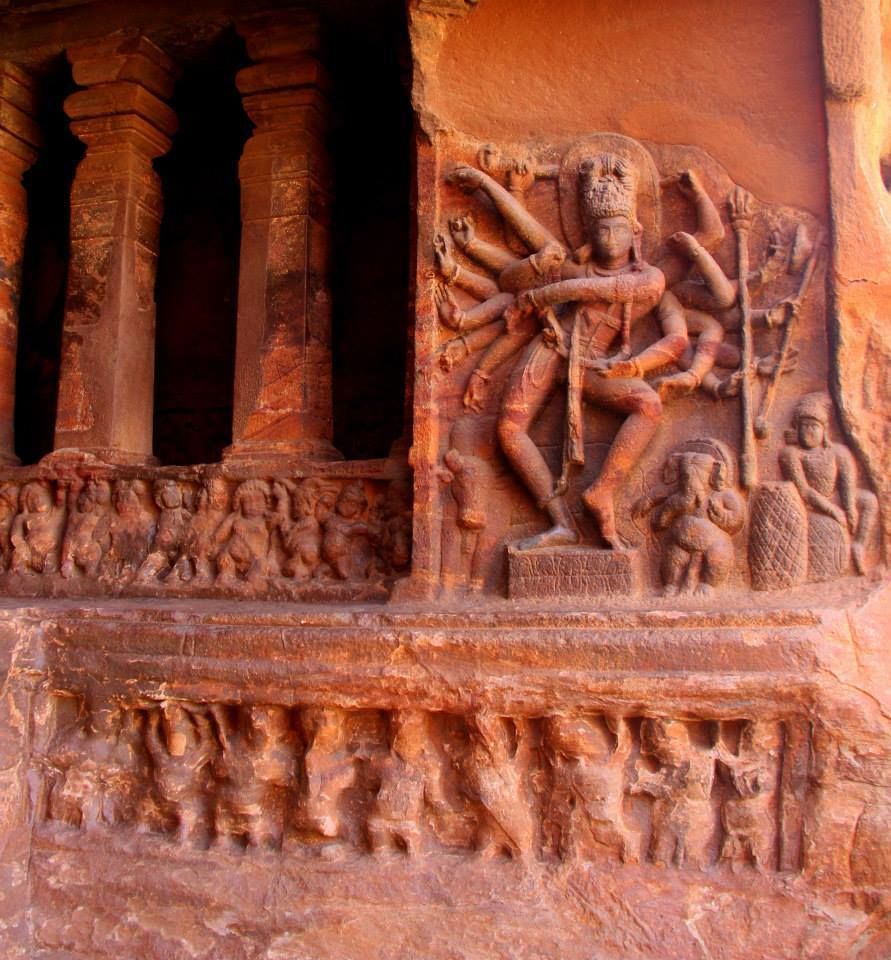 The next day was fully dedicated to Badami.
Badami got its name after red sandstone that covers the terrain, and was earlier called Vatapi, the capital of Badami Chalukyas who ruled here from 540 to 757 AD. Also hugely popular for monkeys.The main attraction is located around Agasthya Theertha Lake. It is flanked by wonderfully sculpted Cave temples on one side of the lake and Boothnath Temple on the other side.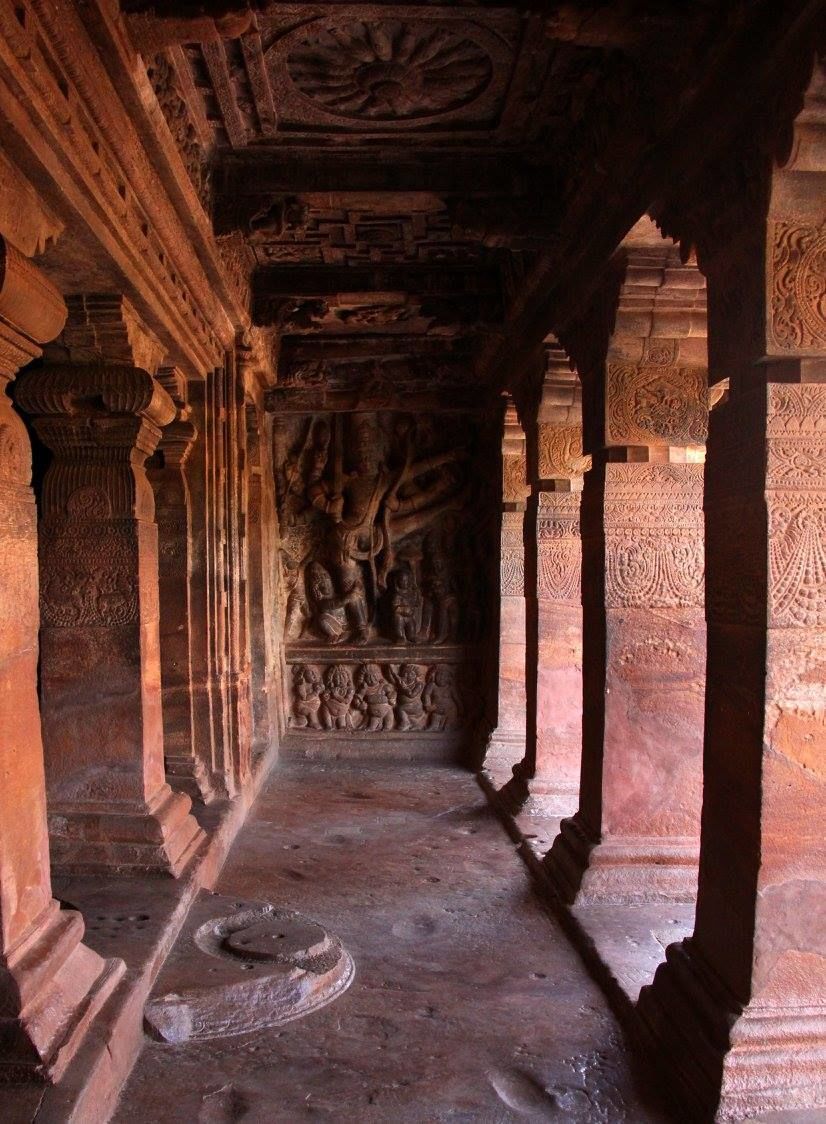 There are four cave temples, three are dedicated to Shiva and Vishnu while the fourth one is a Jain temple. Temple 3 is the largest and has some fine carvings.After spending some quality time in silent monument by the river we headed back to the hotel took solid rest and got back to Bangalore by train in the evening.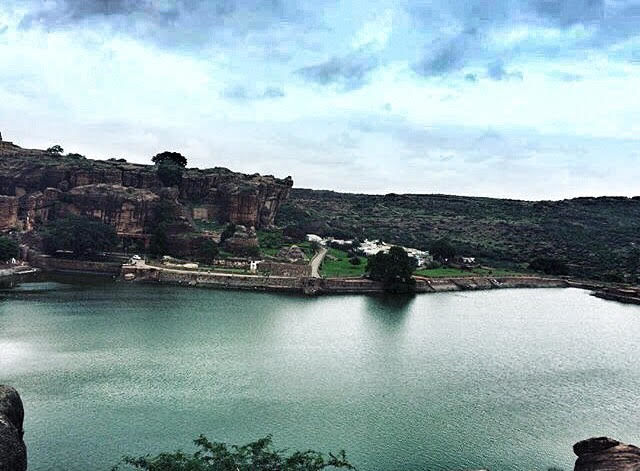 Needless to say, there will be tones of magical stories about the mythical Hindu gods but none like this.
Special Mentions:
• Jolada rotti- Brinjal curry-Dal Chutney-loads of spinach-thick curds with sugar – Must have!!
• Take a Cab for longer routes and auto for shorter Distance.
• Take guides if you're really interested in the History.
• We visited in July- non season. The best part was of this was the pleasant weather and less crowd which gave us enough space to explore.