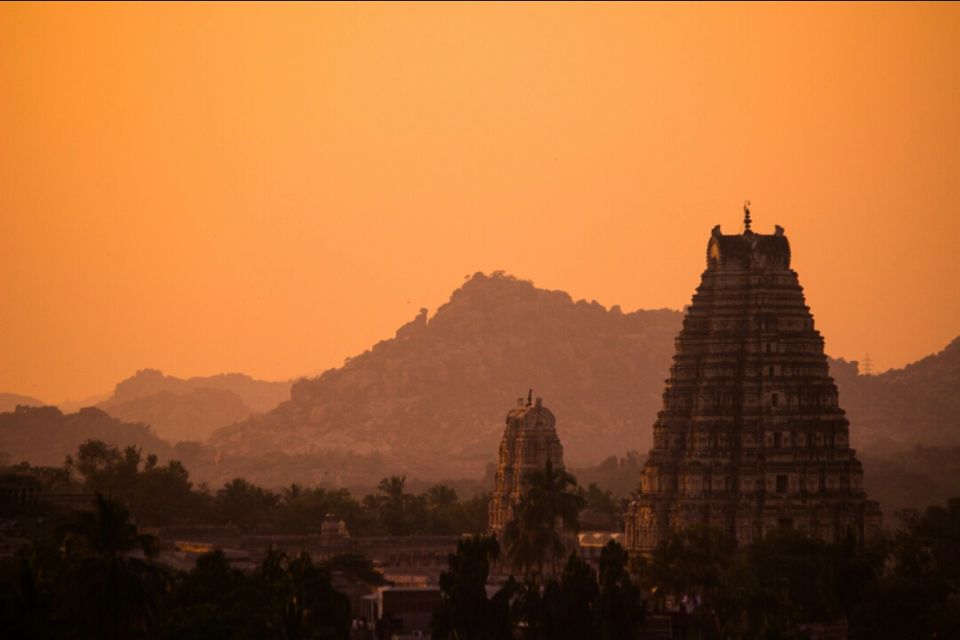 The idea of Solo Travelling have always fascinated me but I never managed one, maybe i didn't find a perfect place to start with. One day I was going through some internet article and I came across the historical places of Hampi , Bijapur and Badami. The places which boast the rich history of Chalukyas , Vijayanagara Empire and Adil Shahis .
And that was it ! I found my perfect place for my first Solo Trip !
So, I planned a rough itinerary and boarded an overnight bus to Hampi ,6 hrs journey from Bangalore.After reaching Hampi , dumped my luggage in the hotel and i had the whole day to explore Hampi.
Hampi was the former capital of the mighty Vijayanagara Empire and it was one of the richest and largest cities in the world during its prime (1400-1565 AD). Hampi was traditionally known as Pampa-kshetra, Kishkindha-kshetra or Bhaskara-kshetra — is derived from Pampa, which is the old name of the Tungabhadra River on whose southern banks the city is built.Over the years, it has also been referred to as Vijayanagara (City of Victory) and Virupakshapura. In the year 1565 the city was besieged by the Adil Shahis of Bijapur and it was turned into ruins.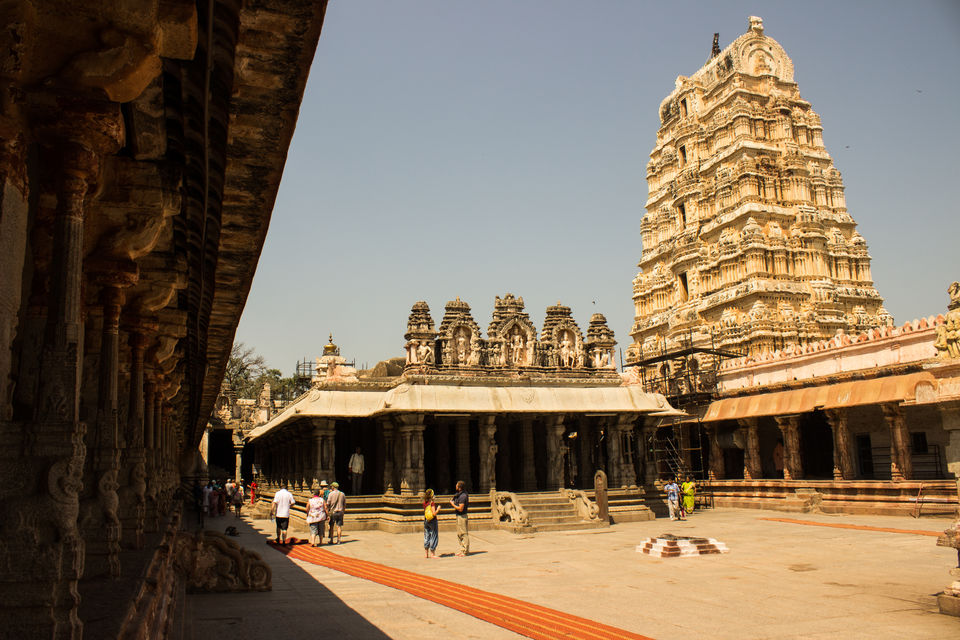 The ruins of Hampi were discovered by Colonel Colin Mackenzie in 1800 and they are spread out over an area of 30km².People say even a month is not enough to explore all the ruins in Hampi but you can see the main attractions in a day or two.The must-visits are Virupaksha Temple, Hampi Bazaar, Monolith Bull, Lakshmi Narasimha temple, Hemakuta Hill temples, Big Shivlinga, Vithala Temple, Hazara Rama Temple, Royal Enclosures, Queen's Bath, Zanana Enclosure , Elephant Stables, Achyut Raya temple, Statue of Lakshmi Narasimha , Virupaksha Temple, Mahanavmi Dibba, the Stepped Bath and the Matanga Hill.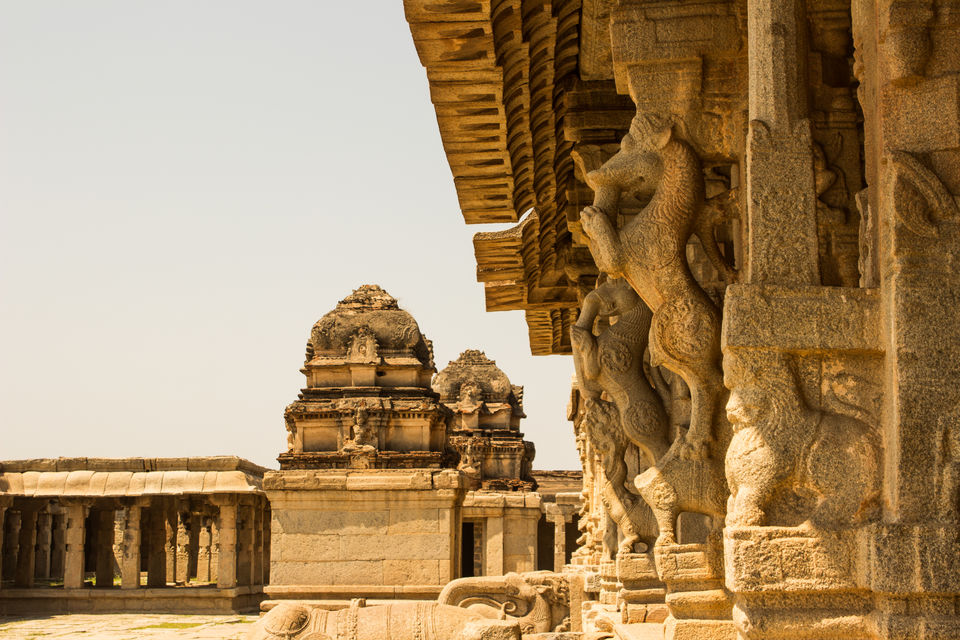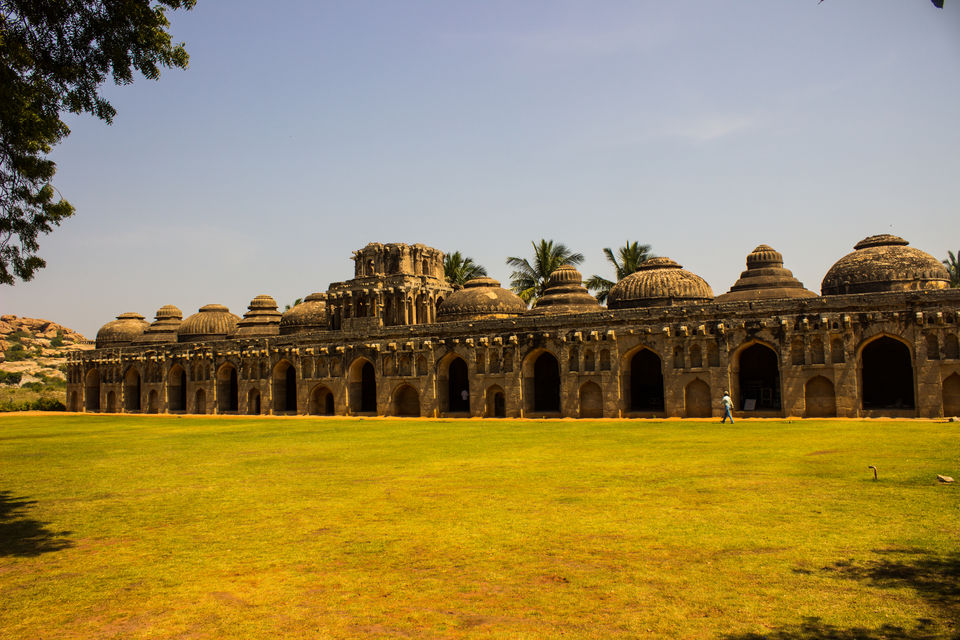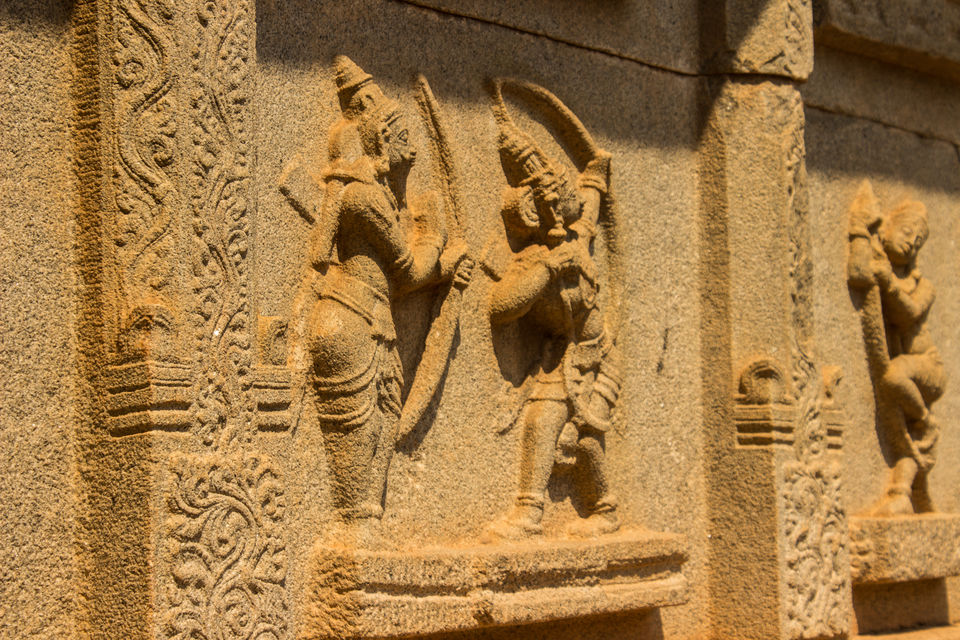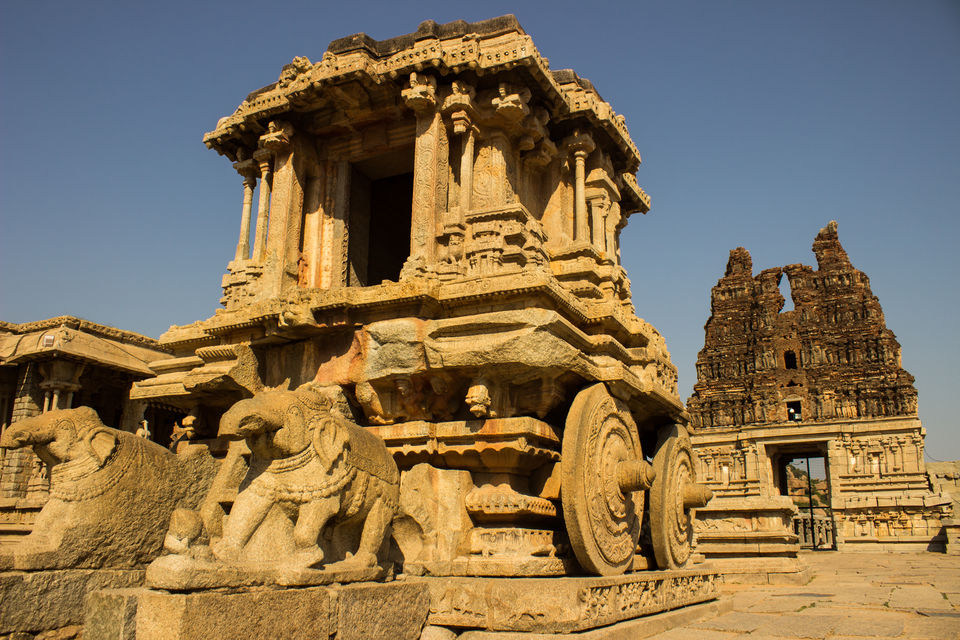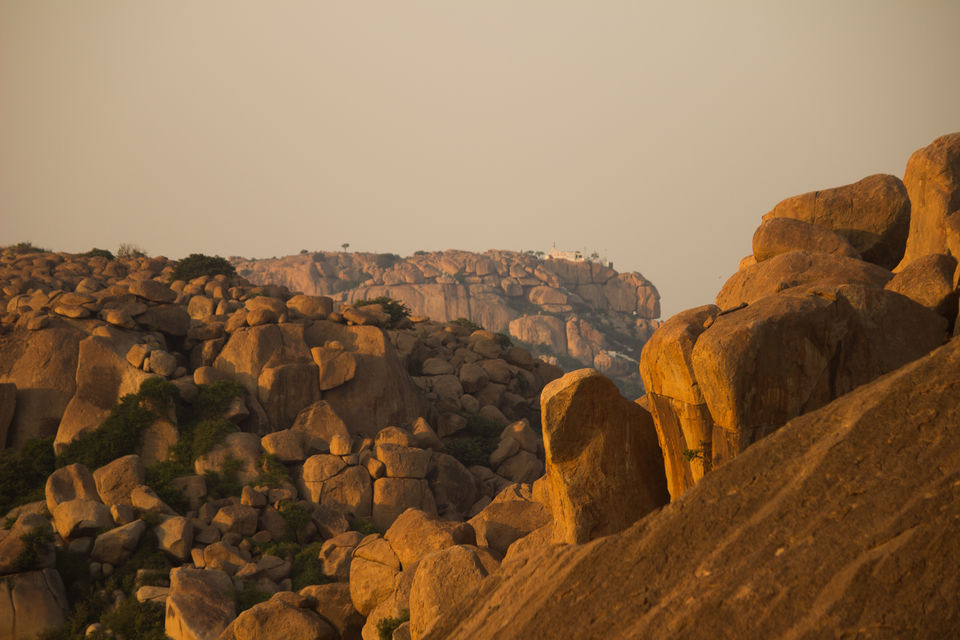 I was done with all the major attractions by evening, so i decided to go up the Matunga Hill and enjoy one of the most spectacular sunsets.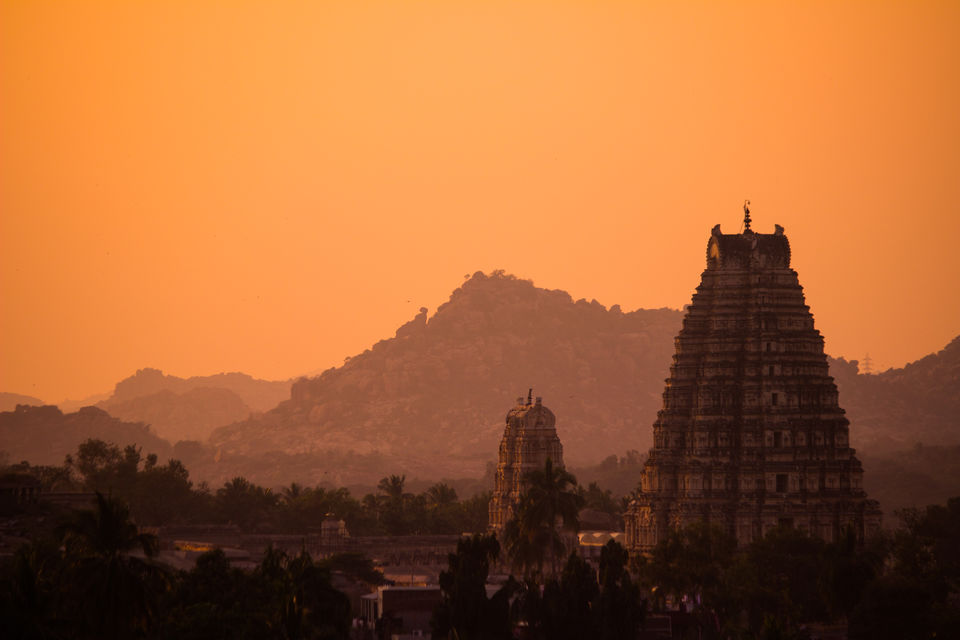 Its about 5 hrs journey from Hampi to Bijapur , so an early morning KSRTC bus help me reach Bijapur(Vijaypura) by noon and i had around 5 hrs to explore the city.
Bijapur was established in the 10th and 11th centuries by the Chalukyas of Kalyani , later ruled by the Adil Shahi dynasties from 1490 -1686 AD which left the most important monuments of the town. Vijayapura was also held by Aurangzeb, the Nizam, Savanur Nawab, Satara Chatrapati and finally the British. The major attractions are Gol Gumbaz, Jumma Masjid, Mallik e Maidan,Ibrahim Rauza,Upli Burz,Bara Kaman. A lot of Tongas are available which can show you all the places at a minimal price.
Gol Gumbaz is the mausoleum of Mohammed Adil Shah, Sultan of Bijapur and was completed in 1656 by the architect Yaqut of Dabul. Its the second largest dome and largest unsupported dome in the world.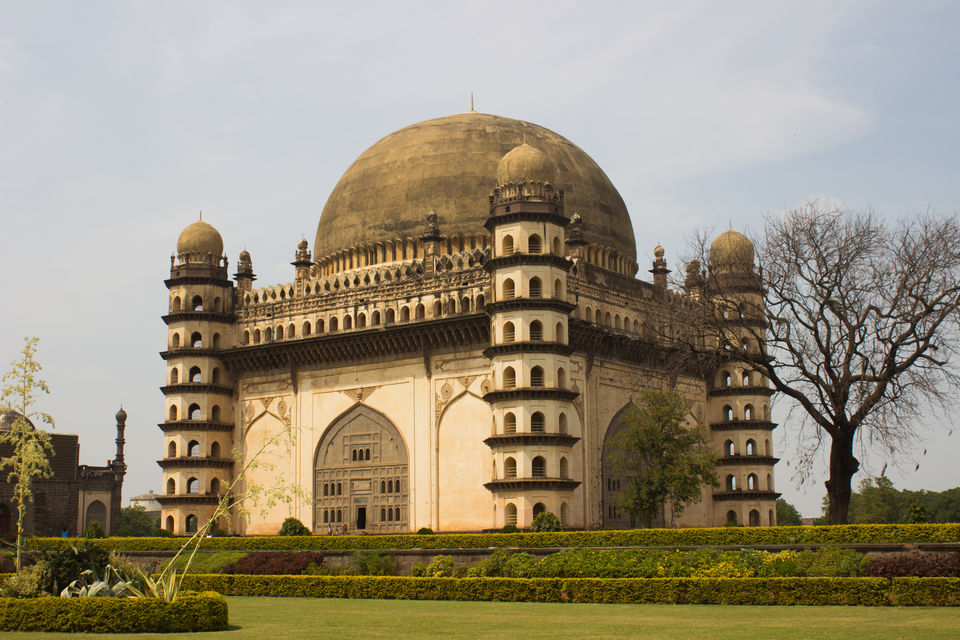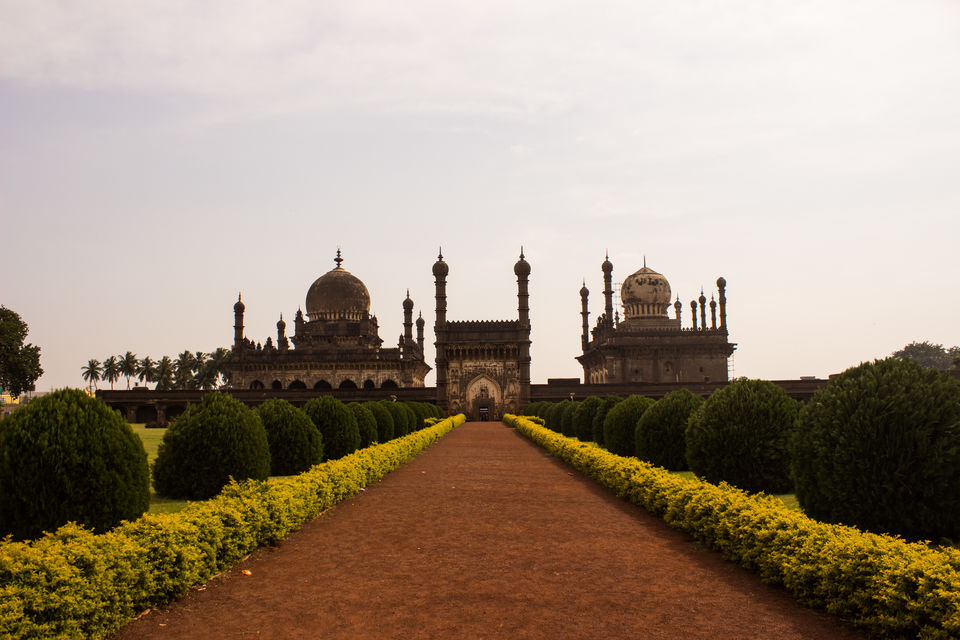 It took about 4hrs to see the entire Bijapur by Tonga , and then i took an evening train to my next destination Badami.
I woke up early next morning such that i can cover all the three places around Badami - Aihole , Pattadakal and the Badami Cave temples. The local bus took around 1.5 hrs to reach Aihole which around 30 kms from Badami Bus Stand.
Aihole was established in 450 CE as first capital of Chalukya kings and has about 125 stone temples sprawling across the village, some of which were constructed as experimental structures by artisans of Chalukyan period. The must visits are Durga Temple,Huchimalli Temple and Ravalphadi Cave Temple dedicated to Lord Shiva.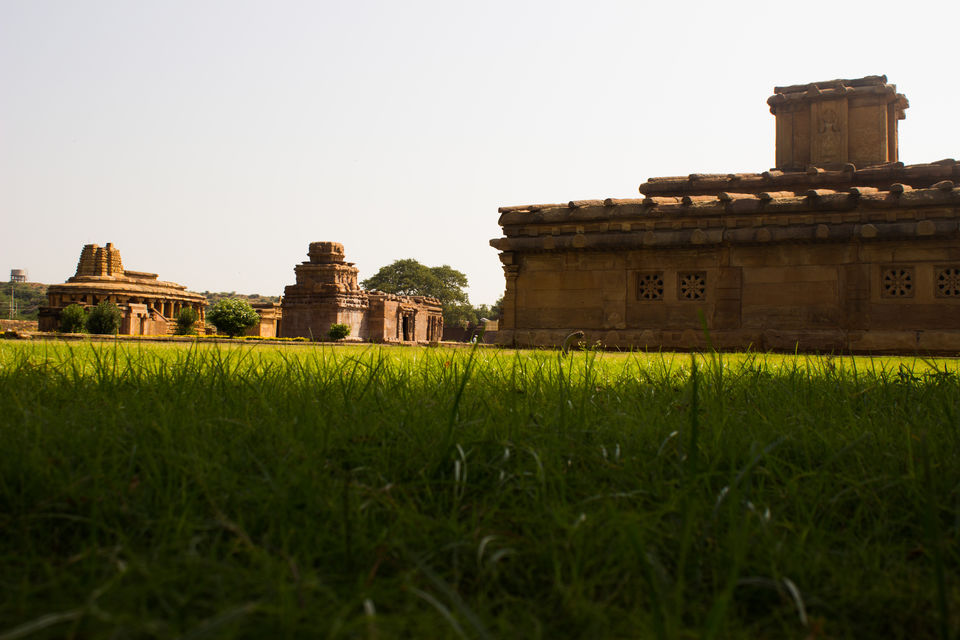 My next stop was Pattadakal which is another 1/2 hr bus journey from Aihole towards Badami.
Pattadakal is the historical location where Badami Chalukya kings were crowned as it was considered a holy place. Vijayaditya was the first ruler to be crowned here at "Pattadakisuvolal" at the start of 7th century AD. It was the capital of the Chalukya dynasty of Karnataka in Southern India between the 6th and 8th centuries and it was during this period temples were constructed.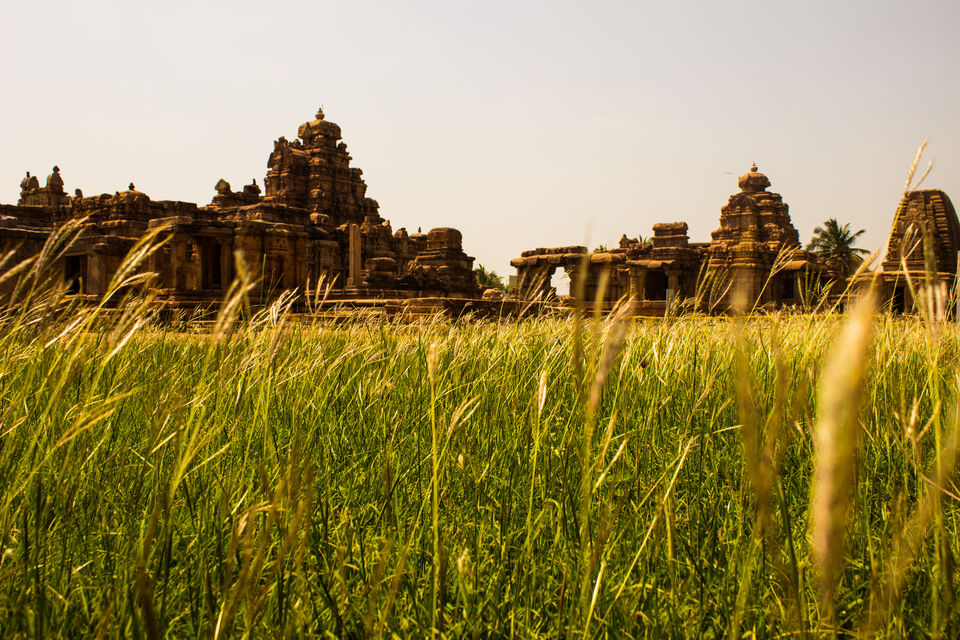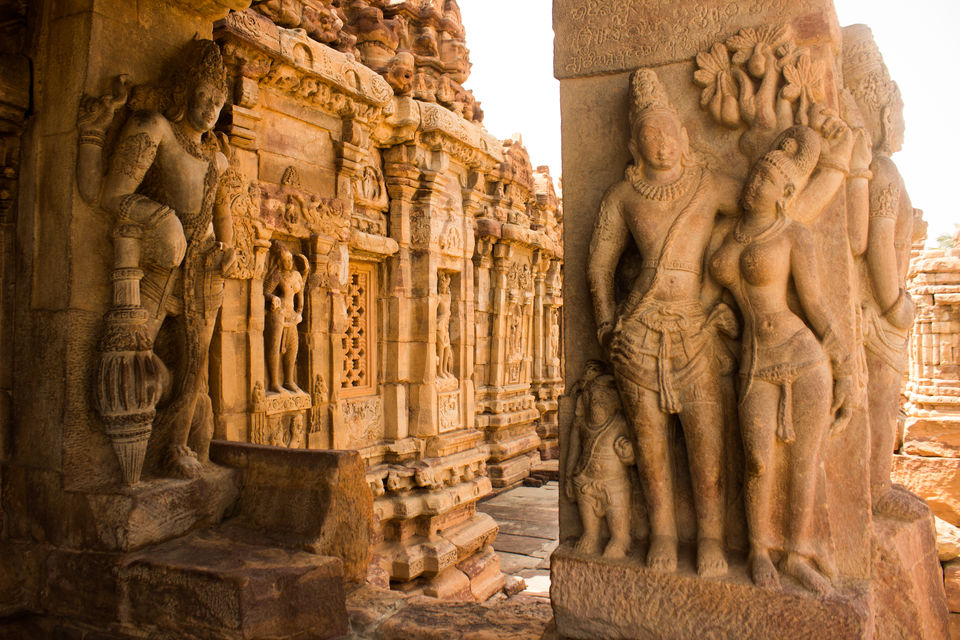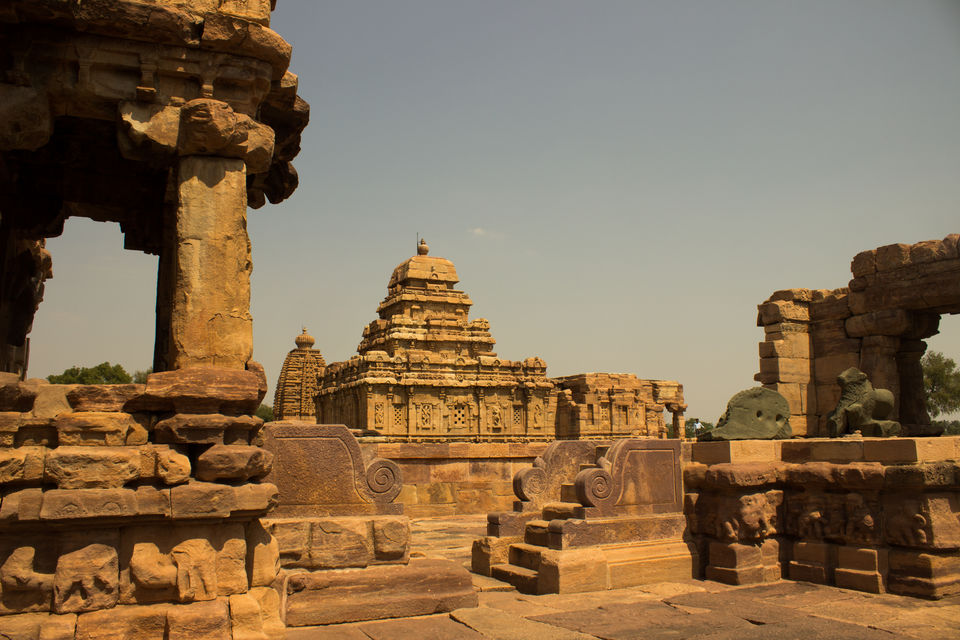 I was done by noon , and it was time to get back to Badami and explore the Badami Fort and the Cave Temples.
Badami was founded in 540 AD by Pulakeshin I (535-566 AD), and was capital of the Chalukyas between 6CE - 8CE and the rock-cut Badami Cave Temples were sculpted during this period.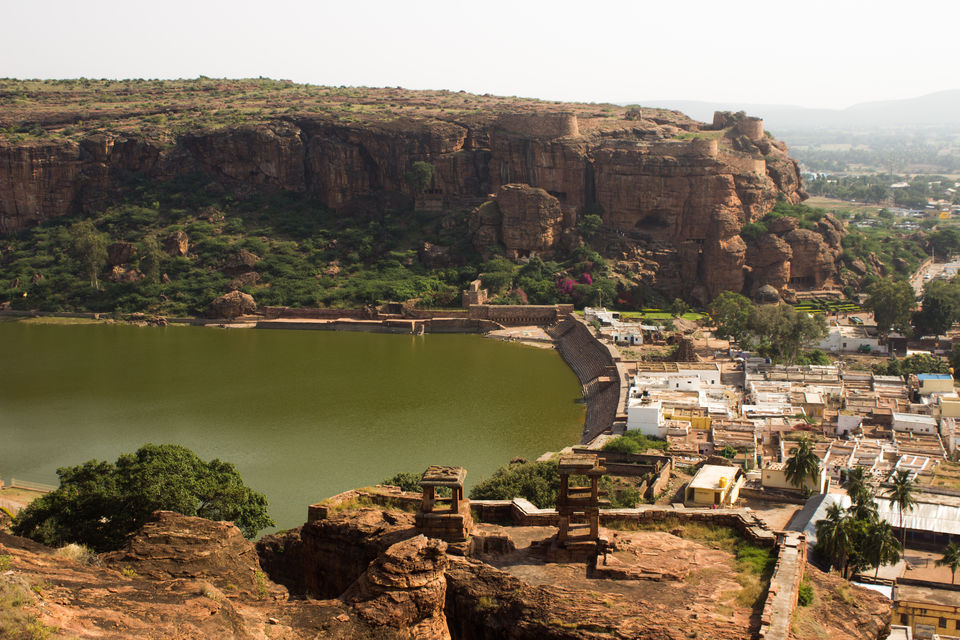 From the museum you can take left and there's an uphill trail which will take you to the Badami Fort area from where you will get to see the stunning Agastya Lake and Badami Caves.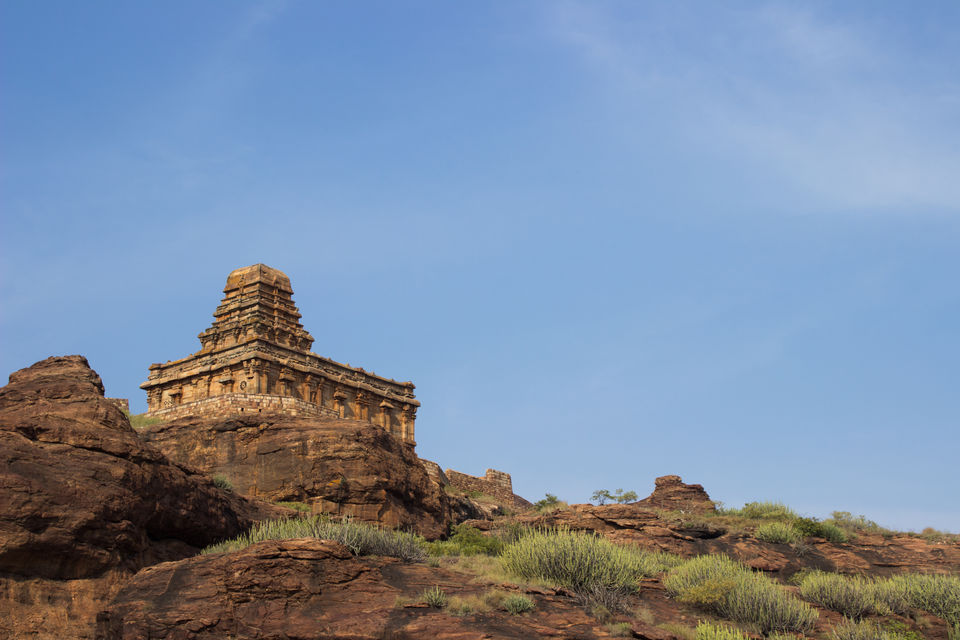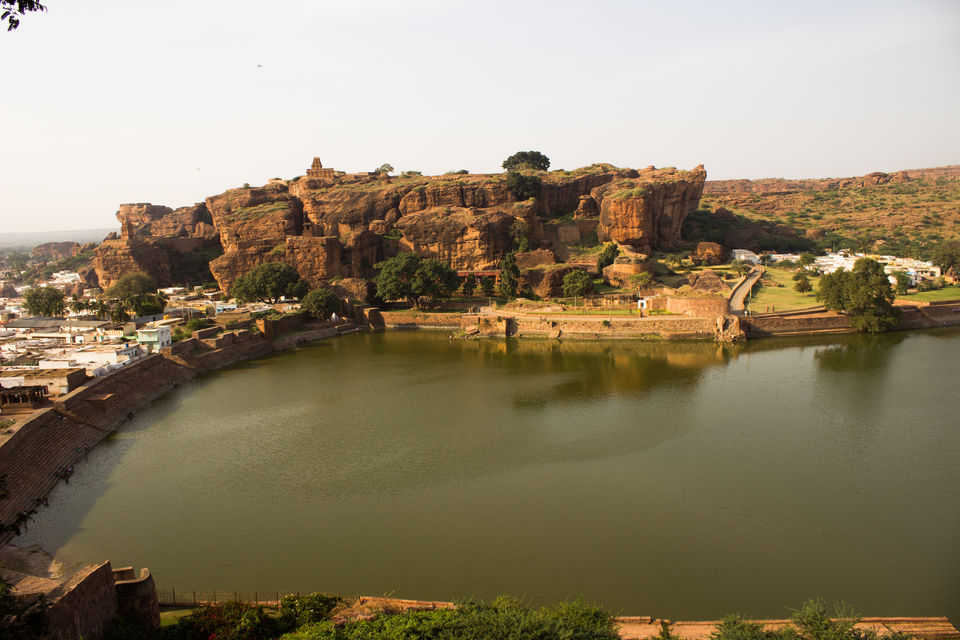 The Badami cave temples are a complex of four Hindu, Jain and possibly Buddhist cave temples. Cave - 1 is dedicated to Lord Shiva , Cave -2 and Cave - 3 are dedicated Lord Vishnu and the 4th Cave dedicated to Tirthankaras of Jains.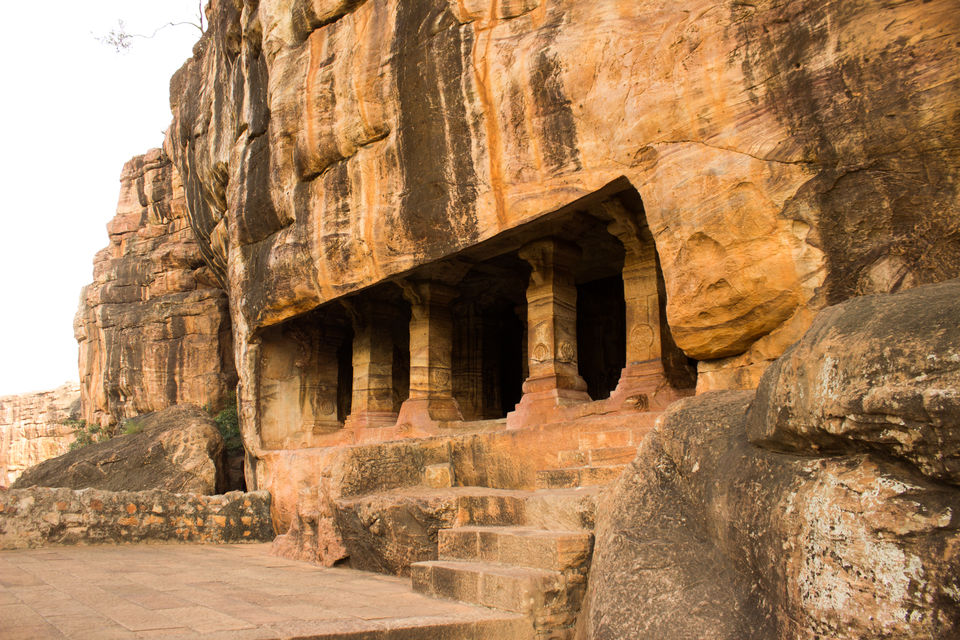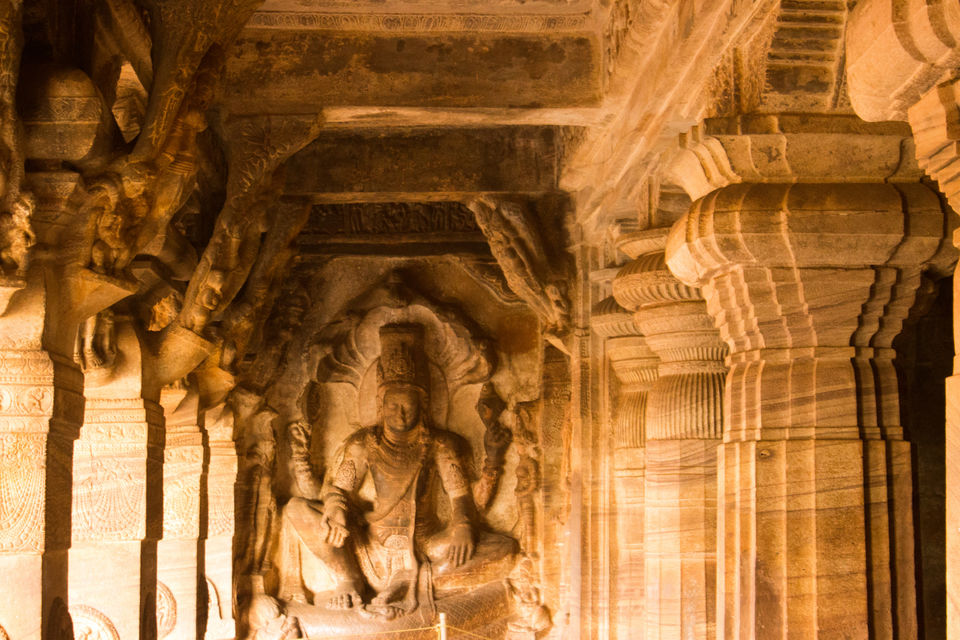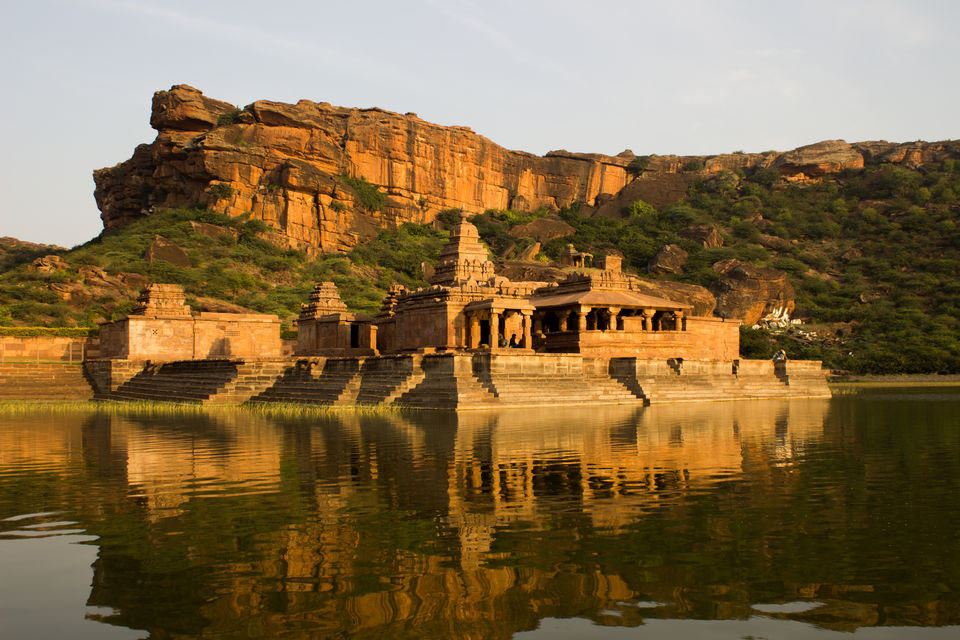 By the evening i have seen all the places and it was time to pack up and board the bus back to Bangalore.
My first solo trip ended in Bangalore next morning and now i have lots of stories to tell. Stories from the pages of history - rise and fall of empires,the raging battles, Stories of the new people i met, new foods i tasted , new experiences i gained - Lots of Stories .
Solo travel gives you ultimate freedom. You wake up and it's just you,you and you. You can do whatever you want,wherever you want,whenever you want - Go to places you want to, Eat anything you want to , Indulge in activities you want to. You don't need to compromise or sacrifice for anyone.And in this freedom and infinite space of possibility, you meet yourself and that's the best thing.And if you've been putting off a trip because you're waiting for someone to go with — Stop. Just go. Don't let others hold you back from your dreams. Trust me, along the way you make plenty of friends and it is fun.
Frequent searches leading to this page:-
karnataka tour packages from mysore, karnataka tourism packages from mangalore, karnataka tourism packages from mysore, karnataka tourism packages from mysore to coorg, north karnataka tour packages