Hampi, is a UNESCO World Heritage Site, locates in Karnataka, India.
Hampi is all of Temple complex, ruins, huge rocks and hills. The landscape is so different and beautiful that you just fall in love with it.
There are more than 2-3 sunset and sunrise points around Hampi, but this Matanga hill was easily accessible and also you can see sunrise and sunset both. Overall view from that hill is so amazing.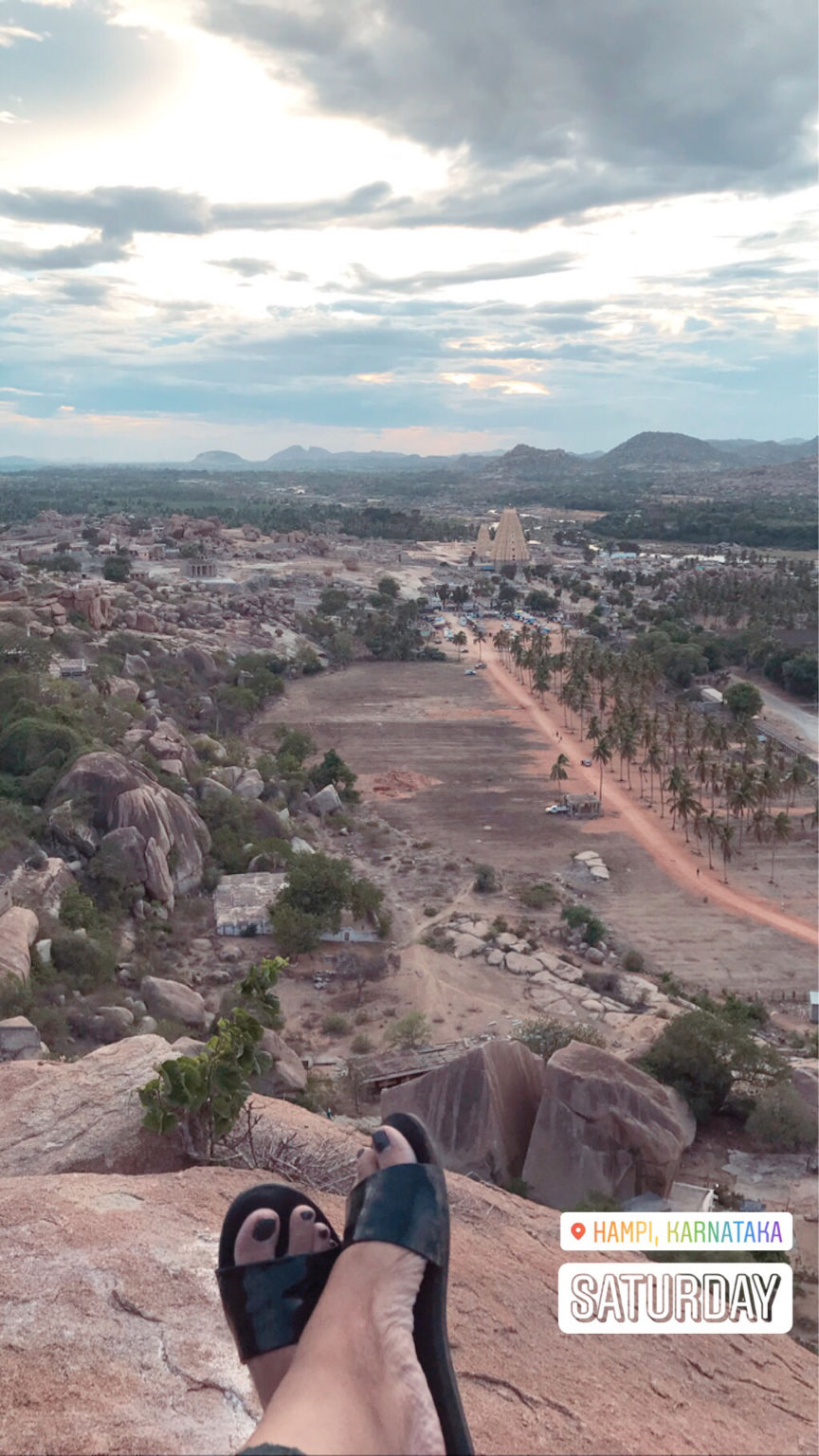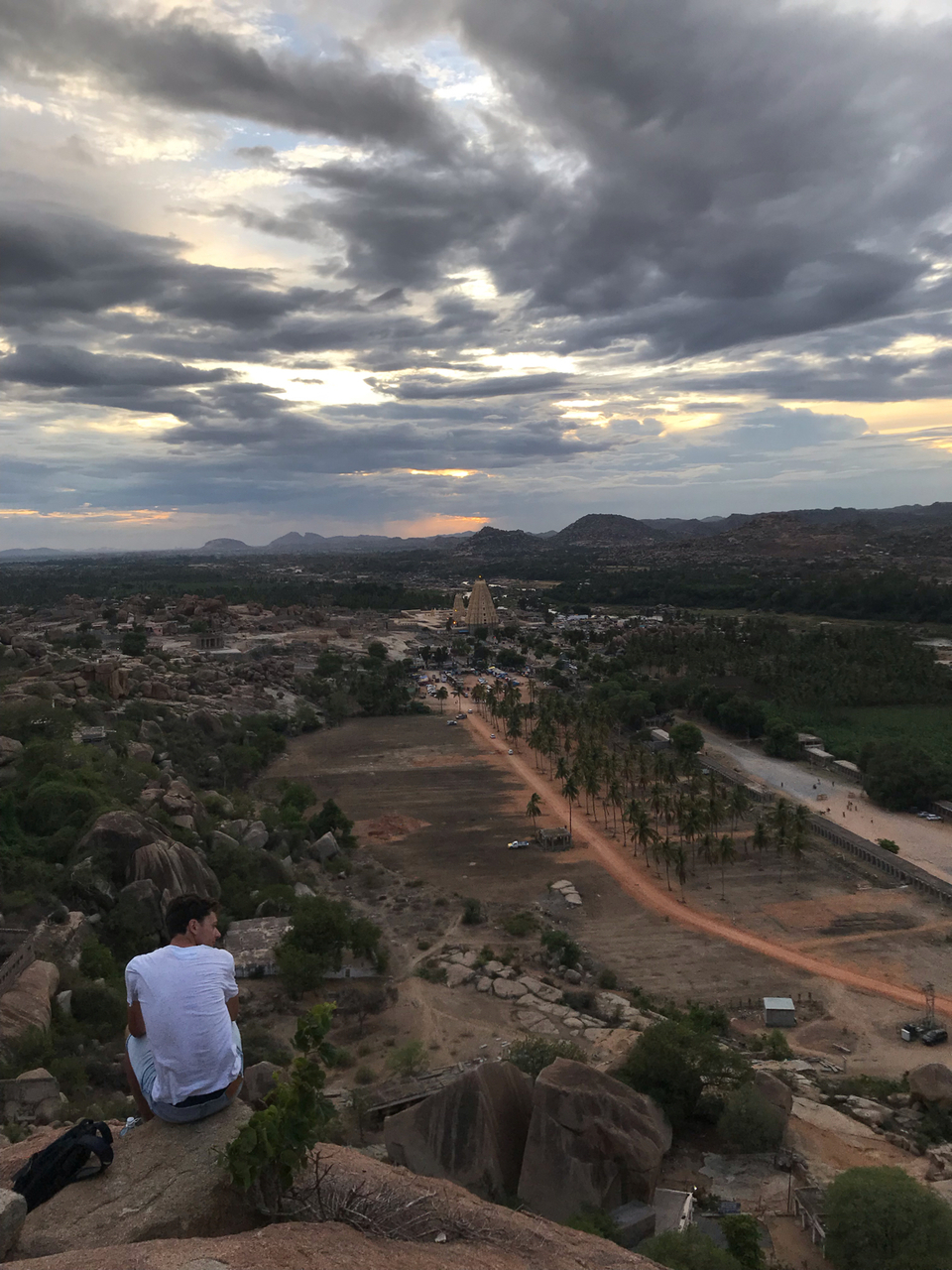 When the sun rays falls on those rocks and the whole Hampi becomes Golden, it looks the most beautiful.
You can see this from the Matanga Hill.