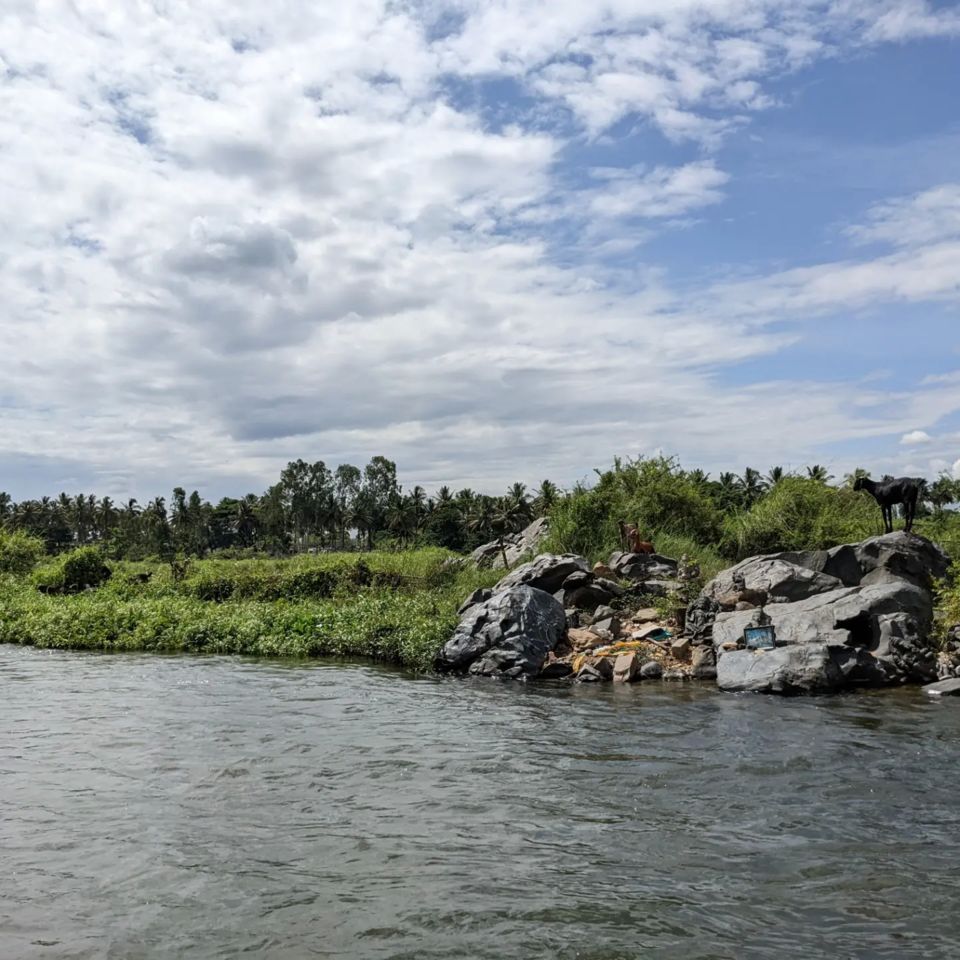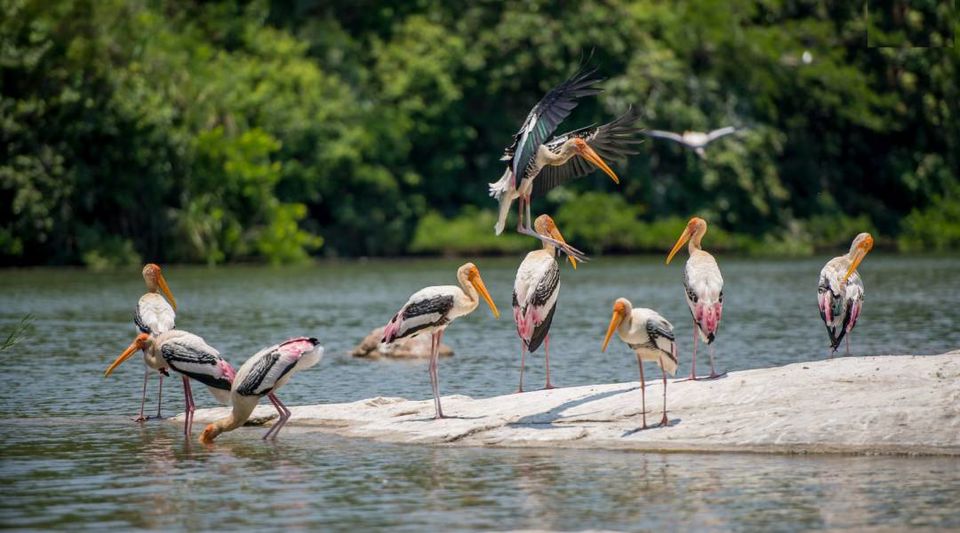 Mysore is an amazing destination in Karnataka. But in case you've already explore the palaces of Mysore, or if you are heading that way for a 2-3 days trip, it's worth taking some time out to visit this charming island on the River Cauvery- Srirangapatna.
Just 130 km from Bangalore, and around 20 km from Mysore, it holds a world of treasures which are often overlooked due to the popularity of its neighbour. We recently went on a weekend trip to discover this destination, and were surprised and allured by its beauty.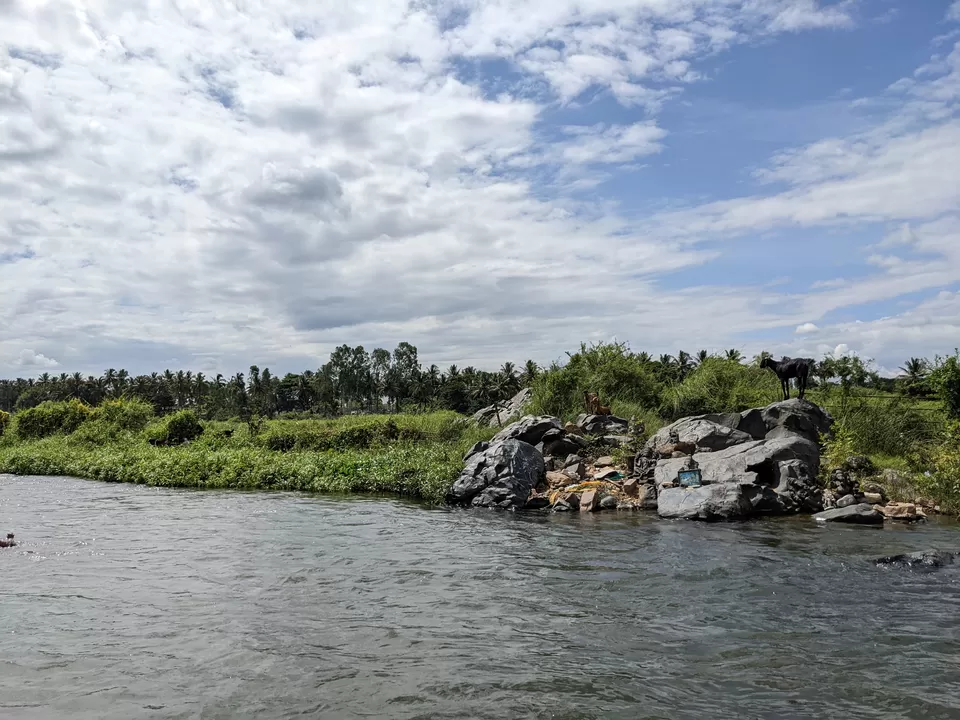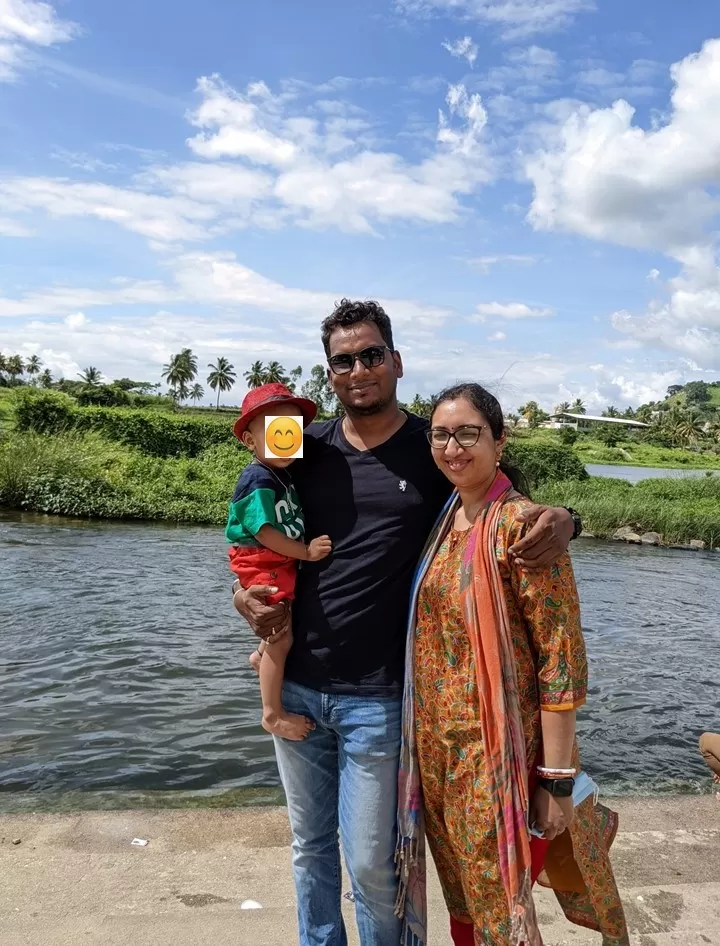 Why Visit Srirangapatna?
Srirangapatna is the largest of the 3 islands formed by the river Cauvery(the other 2 are at Shivanasamudram in Karnataka and Srirangam in Tamil Nadu). The azure skies, the contrasting green fields and the grey river furiously interleaved through the town will bowl you over with its beauty.
It is steeped in history and culture. It was the capital of Tipu Sultan and also houses his final resting place. The town is famous for being a stronghold of power for Tipu Sultan and dotted with monuments of that era.
However, it was a power house for the ancient Ganga and Vijayanagar Kings as well. The Ranganathaswamy Temple, testifies to its long history, dating back to as far as the 9th Century!
The presence of the river all around, and the Ranganathittu Bird Sanctuary, will give all nature lovers their dose of bliss.
There are several other temples in the town as well, each having its own interesting legend.
Places to Visit
1. Daria Daulat Bagh
Built in 1784 AD, the summer palace of Tipu Sultan is constructed mostly of teak wood, in the indo- islamic style. It looks unassuming from outside, but the beautiful murals which adorn its walls are simply breathtaking.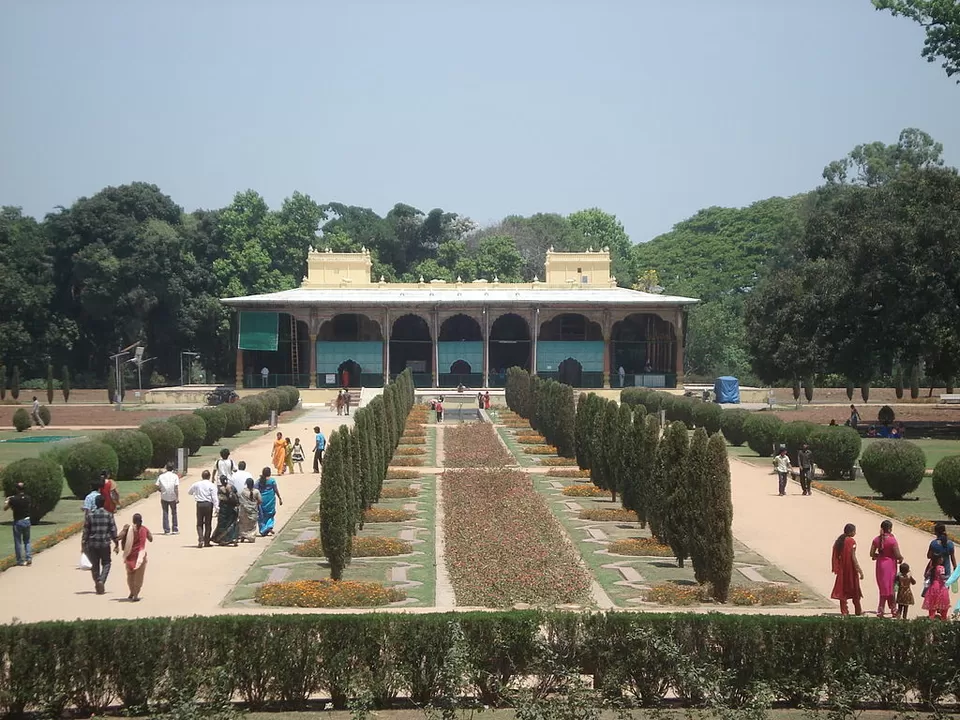 Timings: 8.30 am to 5.30 pm
Entry Fees: Rs. 15/-
2. Shri Ranganathaswamy Temple
This temple gives Srirangapatna its name. It is situated within fortified walls, and inside, sublime beauty awaits. It was first built in the 9th century and later rebuilt and expanded in the 14th Century by the Vijayanagar Kings. The inner sanctum holds a huge idol of Lord Vishnu in sleeping posture on the coils of Adishesha(serpent). It is worth visiting, not only for religious but also for its historical value. If money is not an issue, go for the quick darshan. You'll save a lot of time.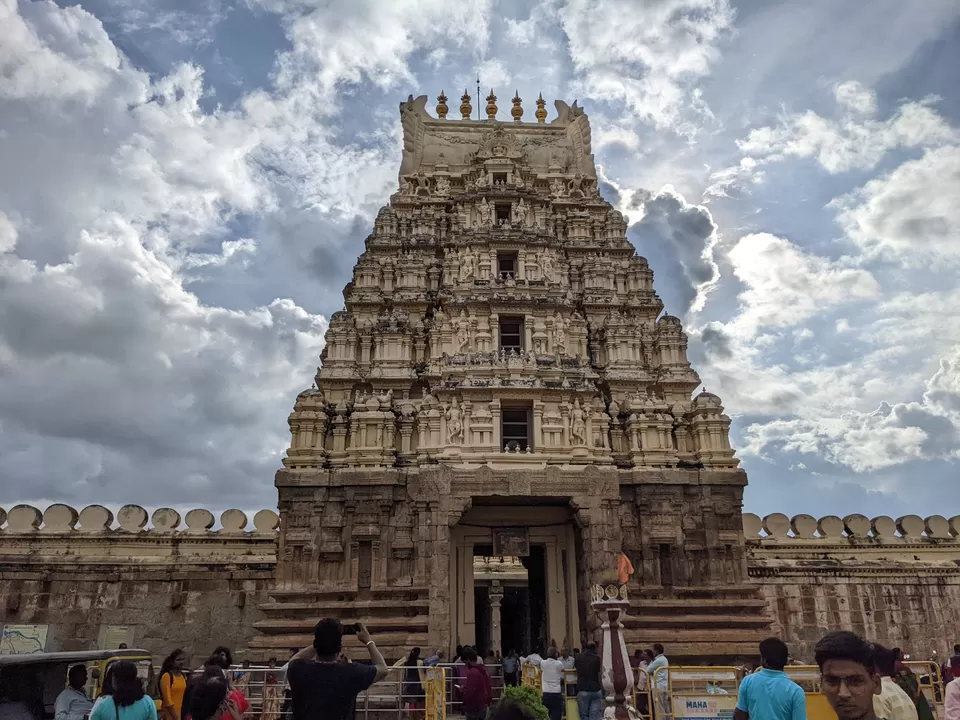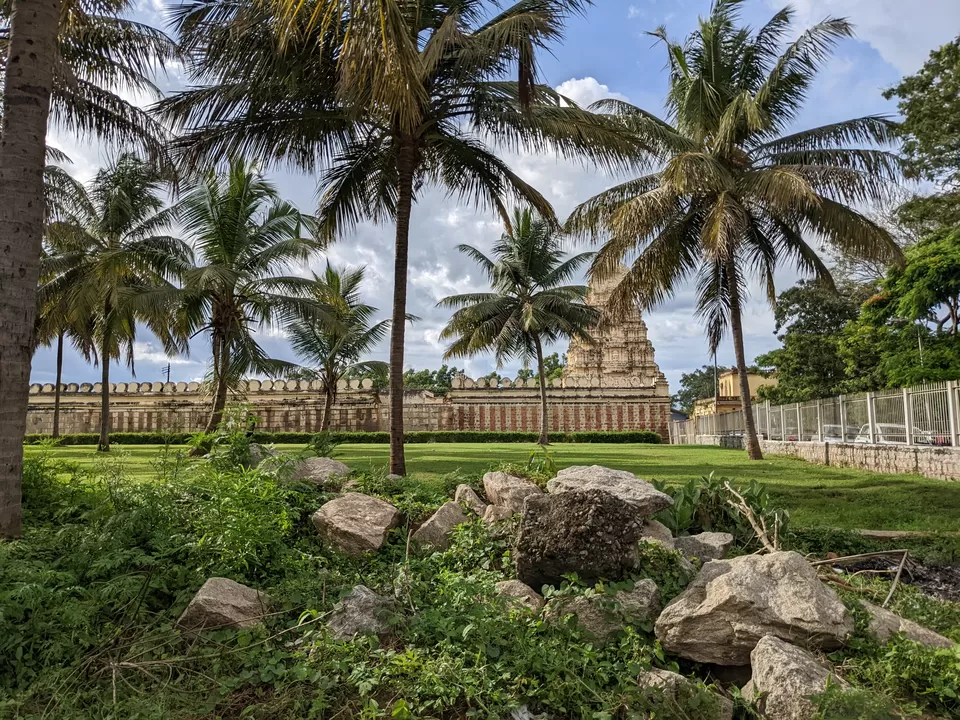 Timings: 7 am to 1.30 pm; 4 pm to 8.30 pm
Entry Fee: Free for general darshan. Rs. 250 for quick darshan.
3. Ranganathittu Bird Sanctuary
It is located around 5 km from Srirangapatna town. You can find more than 170 species of birds like Painted stork, Cormorants, Kingfisher and many more. The sanctuary also offers boat rides for spotting birds, which are highly recommended.
Timings: 9 am to 6 pm.
Entry Fee: Rs. 75 for adult; Rs. 25 for child. Extra charges for boat ride, battery vehicle
4. Gumbaz
It is a mausoleum in the middle of beautiful landscaped gardens, which hold the tombs of Tipu Sultan, his father and mother. Located just outside the Srirangapatna fort, it is a magnificent monument built in Indo-Islamic style, having a large dome, and beautiful ebony doors inlaid with ivory. Gumbaz is different from the place where Tipu Sultan breathed his last(also in Srirangapatna) which is commemorated with an obelisk.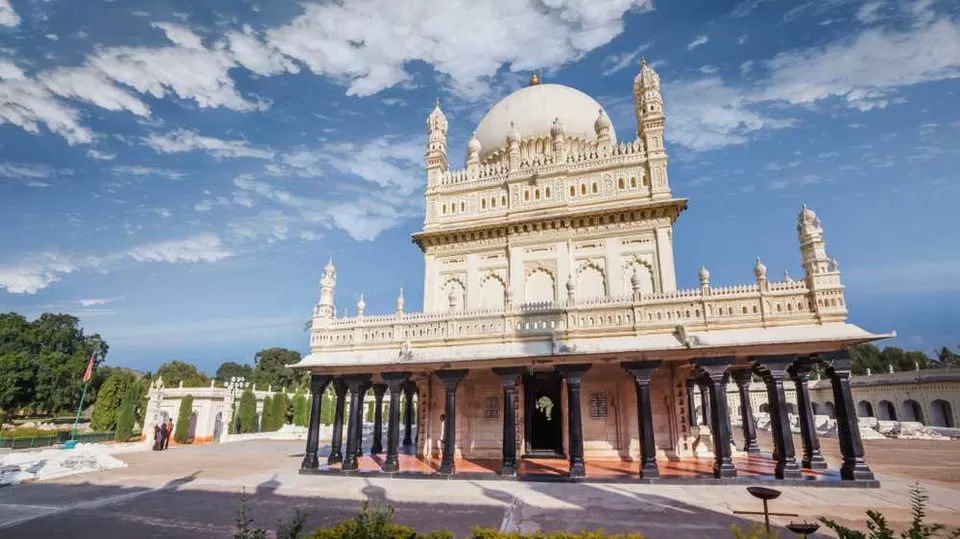 Timings: 8 am to 6.30 pm
Entry Fee: Nil
5. Nimishamba Temple
This is a shrine of Goddess Parvati. This 400 year old temple is located against a beautiful backdrop of ghats built along the banks of the river Cauvery. The legend goes that the deity will grant your wish in less than a minute, hence the name 'Nimishamba'(Nimsha means minute in Kannada).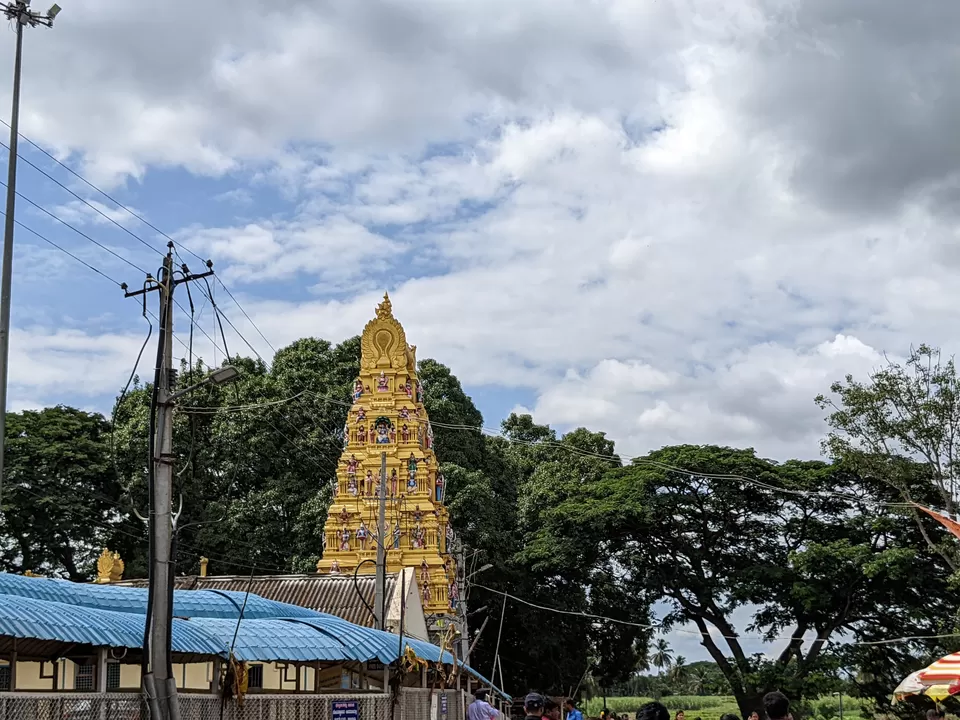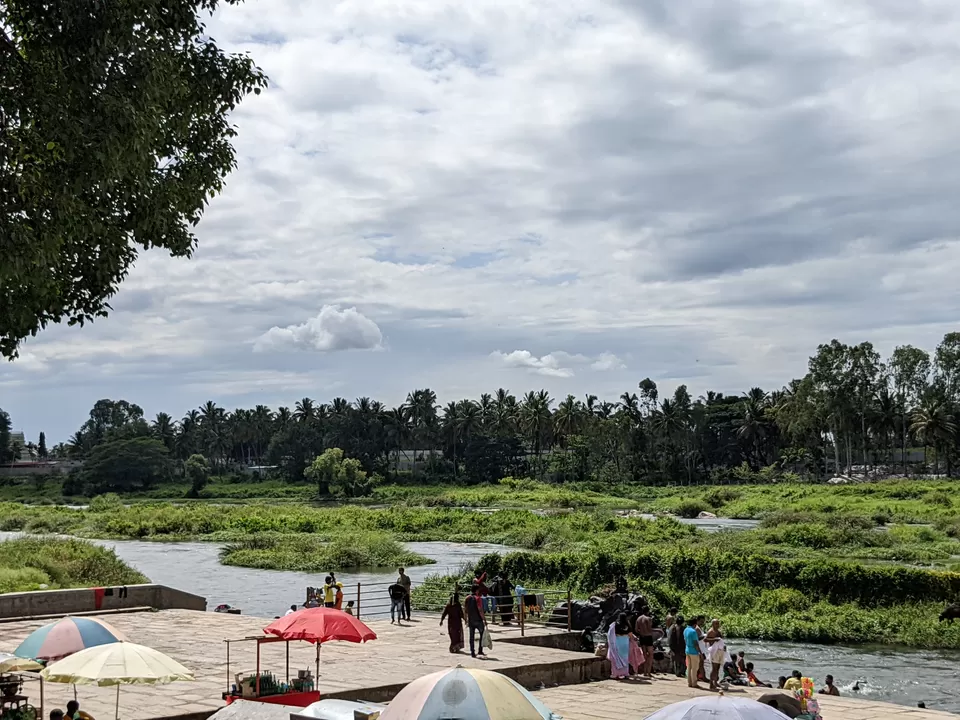 Timings: 6 am to 8.30 pm
Entry Fee: Nil
6. Srirangapatna Fort
This is a double walled fort first constructed in 1454 A.D. It is protected on 3 sides by the river Cauvery, and houses several important structures within it, including the Ranganathaswamy Temple and the mosque.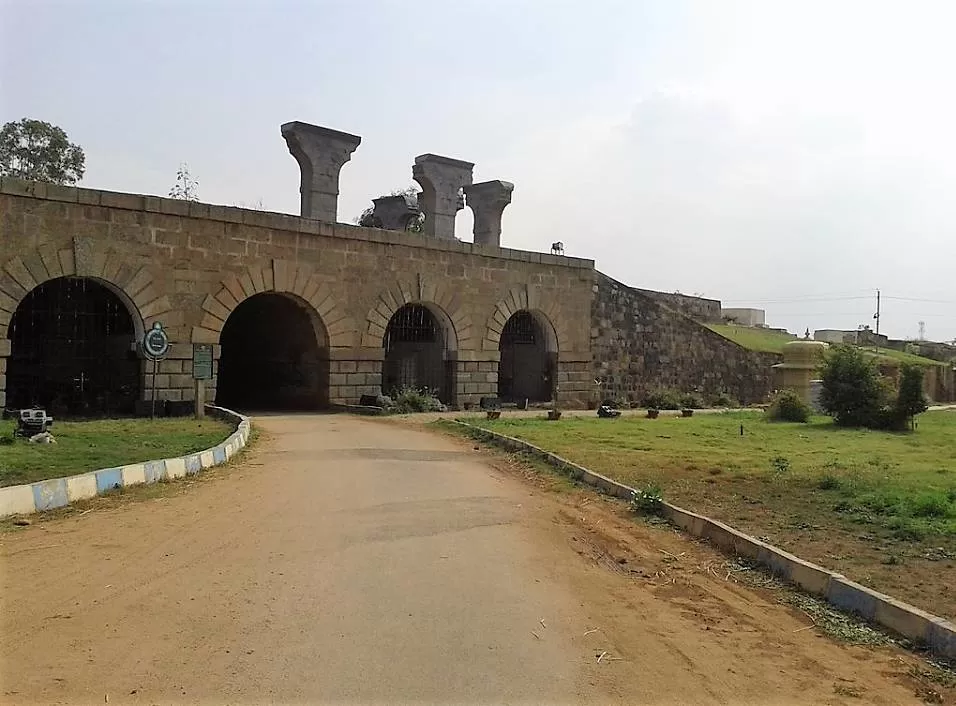 Timings: 8.30 am to 5.30 pm
Entry Fee: Nil
Other Places to Visit Nearby
1. Balmuri and Edmuri Falls(13 km)
2. Brindavan Gardens and KRS dam(18 km)
3. Mysore(18 km)
4. Somnathpura Hoysala Temple (36 km)
5. Melukote historical town(40 km)
Best Time to Visit
October -February
No. of Days
1-2 days
Where to Stay
KSTDC Hotel Mayura River View is the best place to stay here. Choose a river view room for the most awesome views. You can even take a coracle ride on the river, flowing next to the hotel.
Room Tariff starts at approx. Rs 2500 including tax per night.