A 2-1/2 day trip with family - parents, wife and daughter !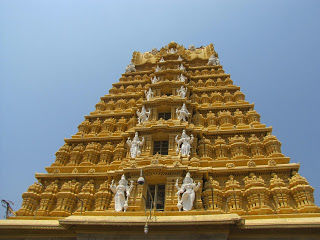 Day 2: A good sleep and nice buffet breakfast at Ginger, started our day towards Srirangapatna - the island across river Cauvery ! This was the kingdom of Tipu Sultan ! We visited the Ranganatha Swamy temple, it is small compared to Srirangam and the Lord's posture is same as Srirangam ! Then, visited the dungeon built for British prisoners, Tipu Sultan's body found place, mosque, memorial ( Gumbaz) and summer palace ( Dariya Daulat). Dariya Daulat had awesome paintings, but most of them were tampered with :-(.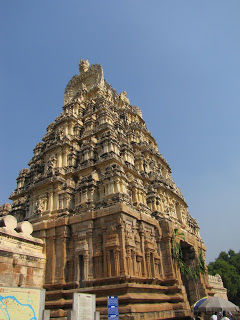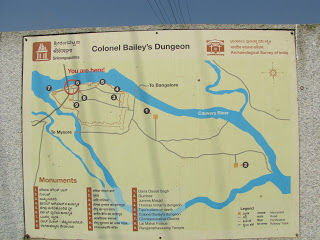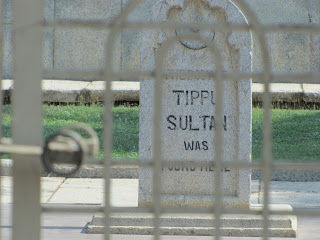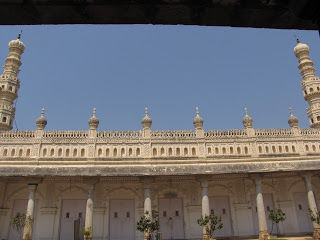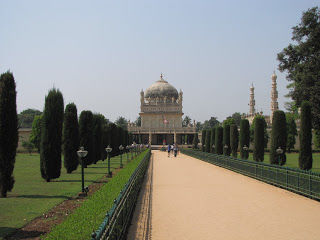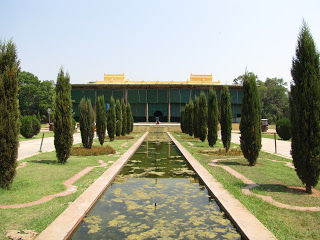 Then, came the best place we visited for the day - Ranganthittu Bird Sanctuary ! What a serene, calm, clean place to visit. For the first time, I visited a bird sanctuary and we could sight hundreds of Storks, Cranes, Pelicans, Hornbills in hand feel distance. The boat ride took us closer to nature and we would site couple of crocodiles as well. A sure visit for anyone traveling to Mysore !!!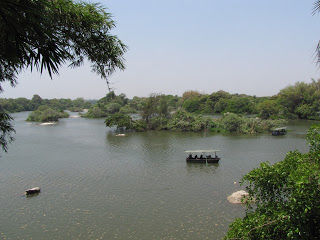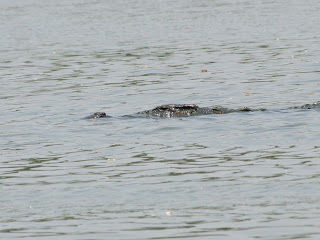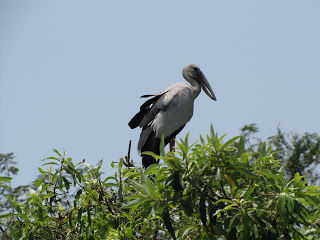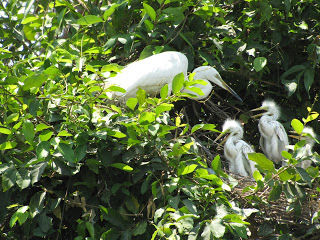 We returned back to the rooms for an hour of rest before going back to see the PALACE under lights. There was light-sound show - portraying the history of Mysore, the greatness of the Maharajas and Lord Chamundi. The play was well done and the 1 hour show felt like 10 mins. The whole palace was illuminated for 5 minutes. WOW !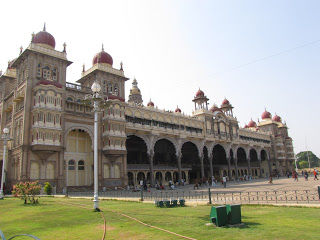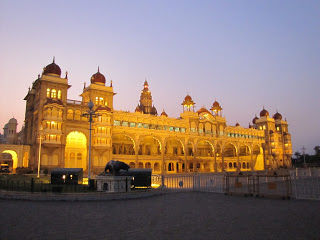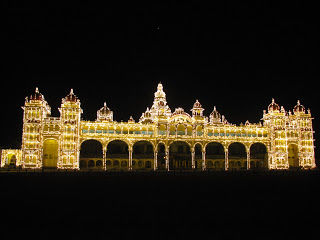 Day 3 : As we had booked tickets to return by Shatapdi express by afternoon, we decided to visit Somnathpur - very similar to Belur and Halebid. This was quite small when compared to other two and was mostly destroyed ! Somnathpur is around 45 kms from Mysore and worth a visit. We also visited Rail Museum, which hosted historical engines and the Maharani's saloon - private train used by highness !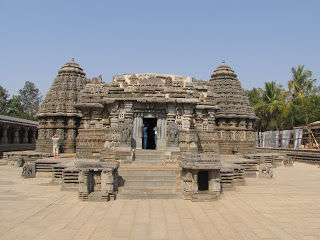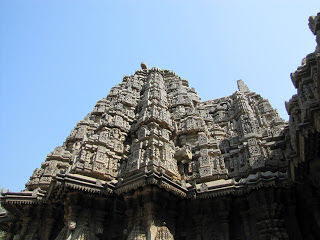 Dates :: Ugadi weekend - Mar 23, 24 and 25, 2012
Trip :: Chennai - Mysore - Chennai
A pre-planned/well-planned trip to Mysore - started by Kaveri express on 22nd night from Chennai and reached Mysore railway station by 8 AM on 23rd. We had booked Hotel Ginger well in advance and had also booked a Tata Indica A/C for 2.5 days of site seeing - right from railway station pick-up to drop.
The plan was as below (suggested by the cab service and duly accepted by me - it is better at times to accept the itinerary suggested at popular places, than we deciding ourselves).
Day -1 - Chamundi Hill, Lalitha Mahal Palace, Wax Museum, Zoo,St.Philomena's Church, Shopping, & Brindhavan Garden Day -2 - Srirangapatna, Fort, Ranganathaswamy temple, Gumbaz, Dariya Daulath, Birdsantury, Jaganmohan Art Gallery & Mysore Palace lighting Day 3 - Somnathpur
Day 1: After refreshing, we asked the cab driver (knows Tamil also) to take us to a 'local' restaurant to taste Mysore food for breakfast around 09:30. We did get good dishes and filled our stomach for the long day ! Wax museum - this is a place where they have all sorts of music troops - old, traditional, western, hispanic and all made of Wax. Felt the entrance ticket of Rs.30 was on the higher side, any how, it was not aided by government and probably demanded more fee for maintenance. Then, we proceeded towards Chamundi hill, the ultimate destination for my parents to visit on Ugadi! The queue was normal and we finished the darshan in less than 30 minutes. The day was quite hot and chilled with tender coconuts. We decided to skill Lalitha mahal, now a 5-star hotel.
Mysore Zoo (Sri Chamarajendra Zoological Gardens) was the next destination - around 11:30 AM. Perhaps, the best - clean zoo in India. The most striking nature of the zoo is -- good directions and the whole of the trek is under shade ! During sunny days, the visit to the zoo is worth ! Most collection of Fauna in the zoo was really good ! The Zoo also has the battery operated car. We chose to walk as my daughter may prefer few of them to be viewed for a longer time. It gave us the liberty to spend as much time as possible to see the animal, if not in first sight. We also had 'some' lunch at the canteen in the zoo - not bad !
Came out of zoo around 3 PM and drive to St.Philomenas Church. Awesome piece of history ! Grand ! Then, was the Brindhavan gardens. It is around 25km from the city and the light-sound show is timed at 7 PM. We reached the gardens after a tiresome day around 4:45 PM. We walked across the walkover bridge on the right flank of the garden and reached the visitor's gallery, where the 'show' was about to begin. The show went on for 20-25 mins and we started early to avoid mad rush at the parking area. Way back, had dinner at Hotel Dashaprkash, not so g(f)ood :-(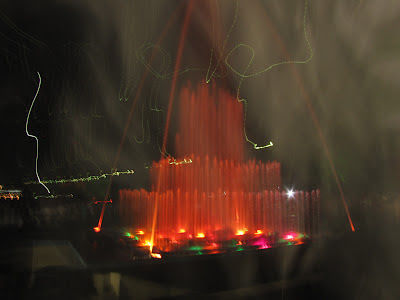 We returned back to Mysore for lunch and had a very good one at Hotel Sidharth. Post lunch, we visited Jaganmohan Art gallery - Ravi Varma's paintings were so lively, almost beating high resolution digital photos ! It was so worth - bad thing was that camera not allowed ! Around 3:30 PM, we reached the Mysore palace. Really it is a pride to visit this place. I has more than half of the grandeur that Taj Mahal posses !!!!! We went around the palace for some photos - camera not allowed when we visit the palace inside. We need to deposit the camera at a counter near entry.
Thus, ended our trip and boarded back !
Frequent Searches Leading To This Page:-
Place to visit with family in mysore, mysore family holiday trips, weekend family trip in mysore, most peaceful places to visit in Mysore, top sightseeing attractions in Mysore