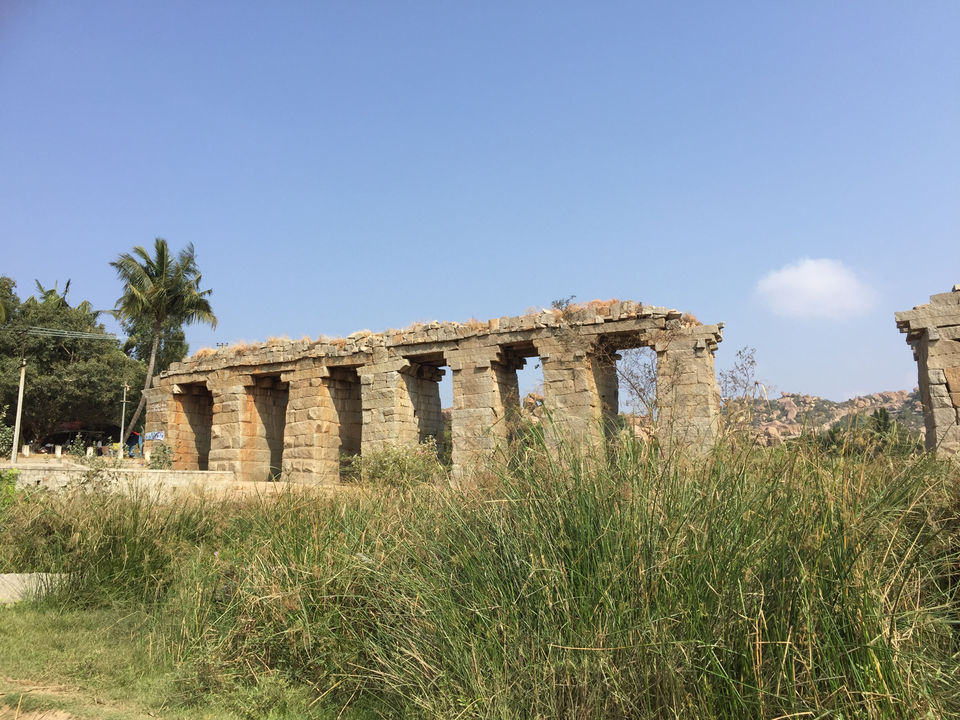 We (me and my wife) were planning for a quick outing since we had not been out of Pune for last 3-4 months and hampi was going in my mind since long. We had earlier planned a 3 day trip but later changed the plan to 4 day so that we can spend the last day at leisure. We started from Pune in the KSRTC bus from Swargate at around 7:30 pm on Wednesday. It was a 8 hour journey in total and I must say the Karnataka Govt buses are clean, on time and quite cheap. We reached hospeth at around 9 and boarded the Hampi bus from the there costing us Rs 26 for 2 of us. There are also private autos who charge 200-300 for dropping to humpi. But we wanted to go the local way so we opted for the govt bus. Humpi is 30 mins ride there and the scenery along is beautiful. We were welcomed by huge boulders and temples and monkeys as we reached humpi. It's a small town with a lot of tourists seen in every corner of this place.
We had booked 1 day home stay in hampi but all the accommodations in the town were closed due to some notice issued by govt so we had to go to the so called 'Other Side' crossing the river. Short walk to ferry point,Rs20 per person and a 5 min boat ride will drop you a Viruappa Gaddi a small river side place with a lot of guest houses and restaurants. But the best part is it's complete peace here and only tourists everywhere. We got a good place for a day @ 'Sai Guest house' which had garden facing rooms with a restaurant. After a quick 'English breakfast @ German bakery we headed to roam around humpi. Crossed the river again in coracle @Rs50/person and reached the other side and decided to have the longest route covered. We decided to cover the entire route on foot as that's how locals do it. We started with Mota Ganpati, Krishna bazaar, twin sisters rocks and reached the underground Temples. On way we had also covered shivlingam. After quick 'Soda break' we stayed again to cover the Minar, the palace ruins and reached the queens baths. The place is a beauty and you imagine going in the older times. By now we both me and my wife were completely exhausted. The only spot left was Elephant Stables, 2 km away from the bath we reached there by 4:30 as this place closes at 5. It's a wonderful place to be and evening is the best time to be here. Huge walls, landscape and huge structure at to the beauty to this place also it's maintained well. We left the place after our photo session in an auto ad we were all down for the day and also had to cross a river. Reached the hotel in an hour and ended the day with an amazing dinner at Sai Restaurant. The day spent well with over 12Km covered in foot.
Tip:This place has lot to offer so Cover as many place possible on foot as you may miss the real hidden beauty of this place and also tend to miss some beautiful spots. Also the boat service stops at 5:30 so if u stay at other side plz be before they shut the service for the day.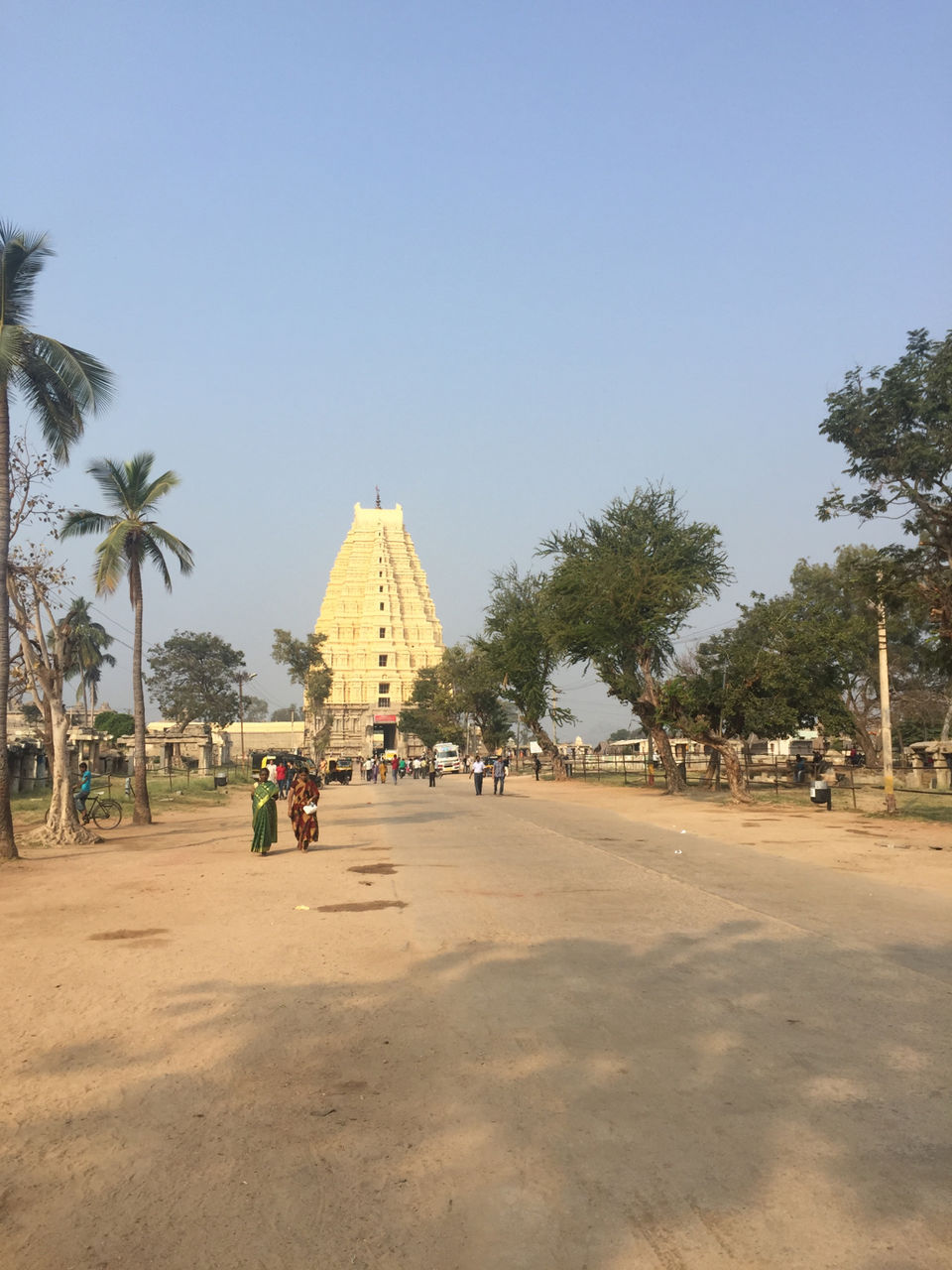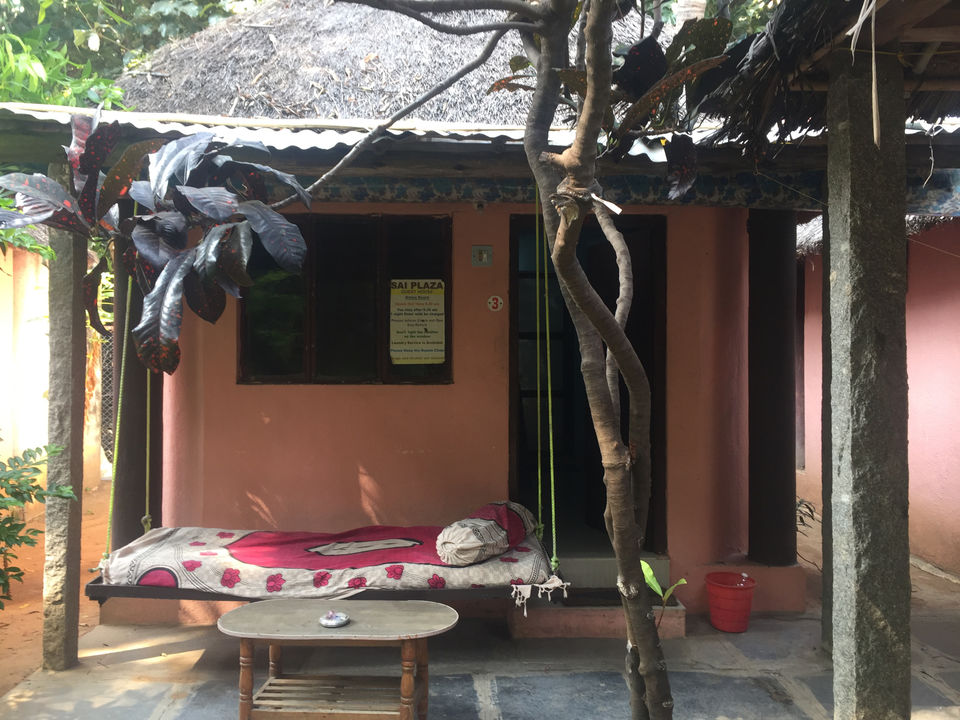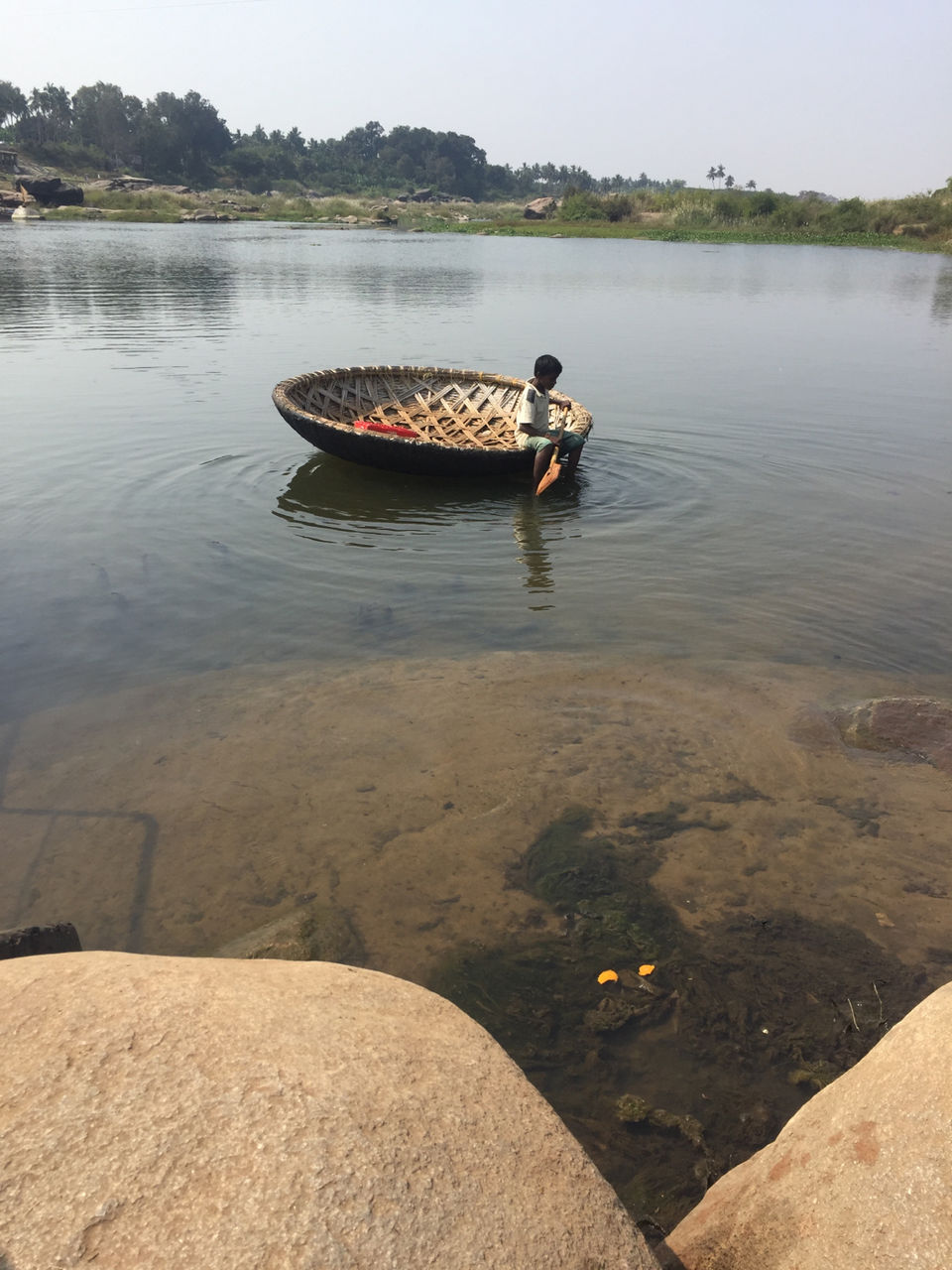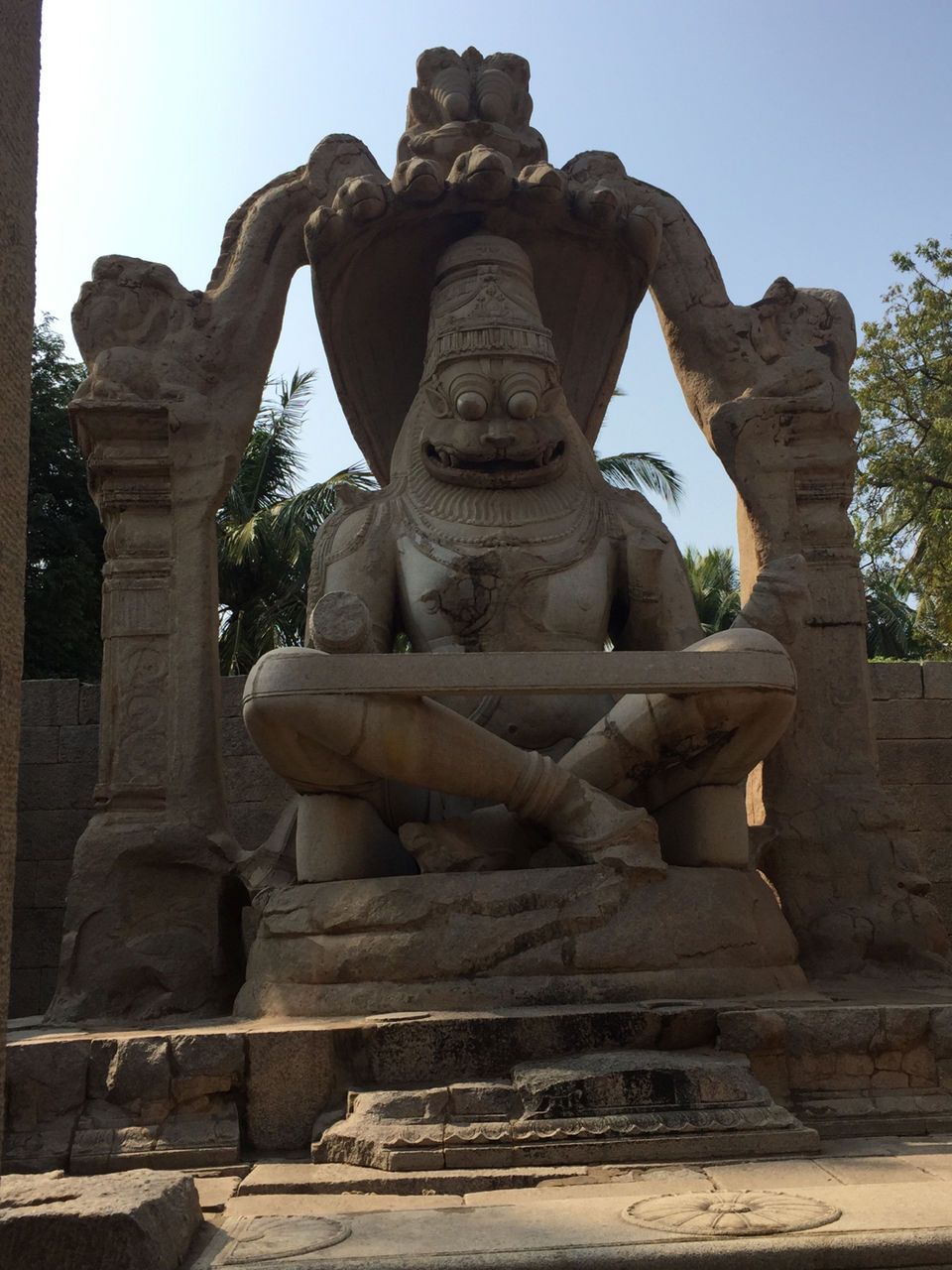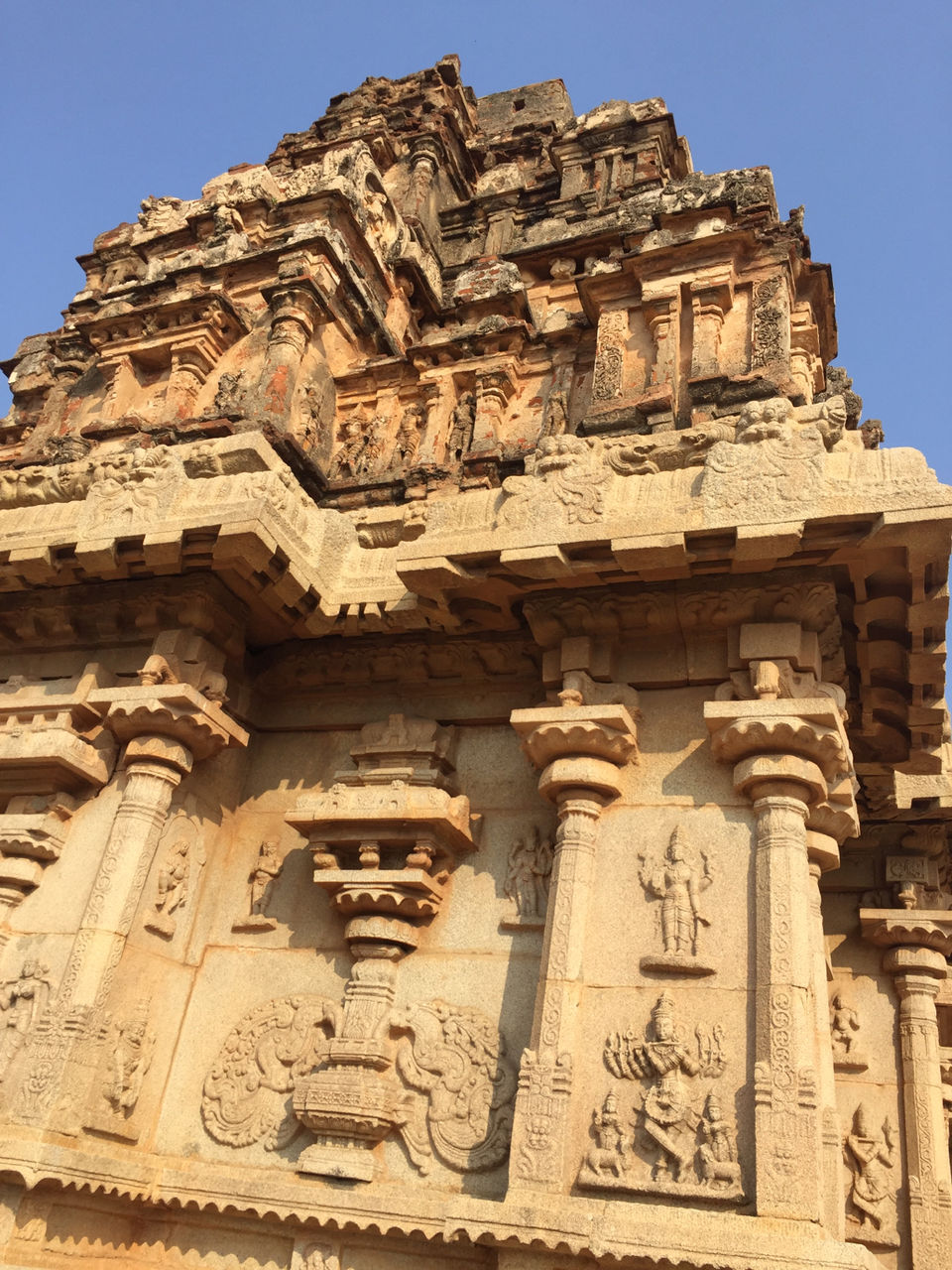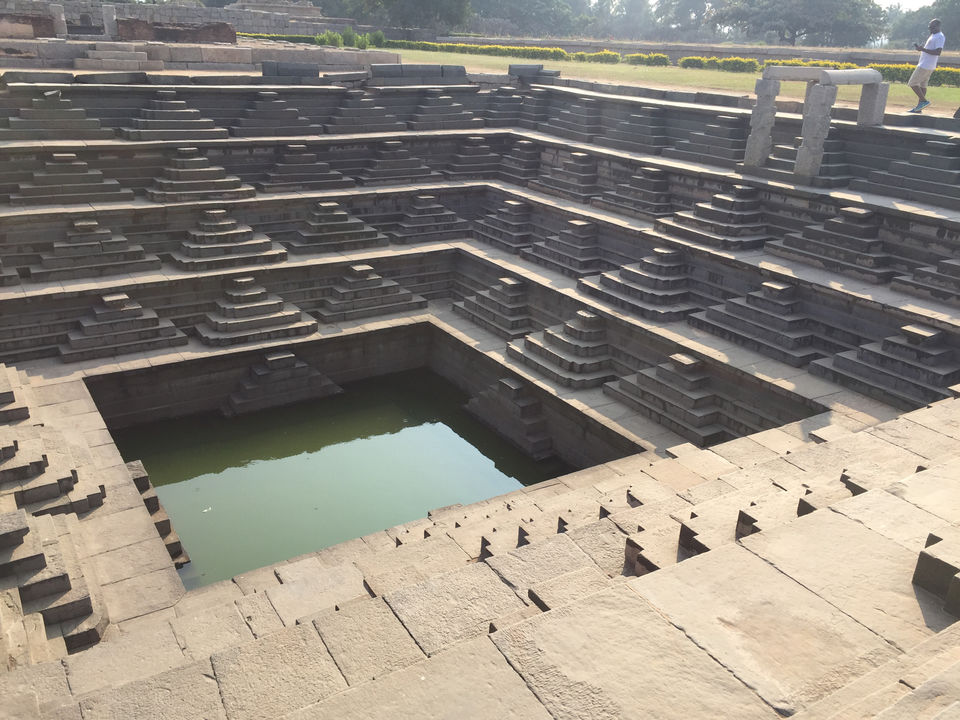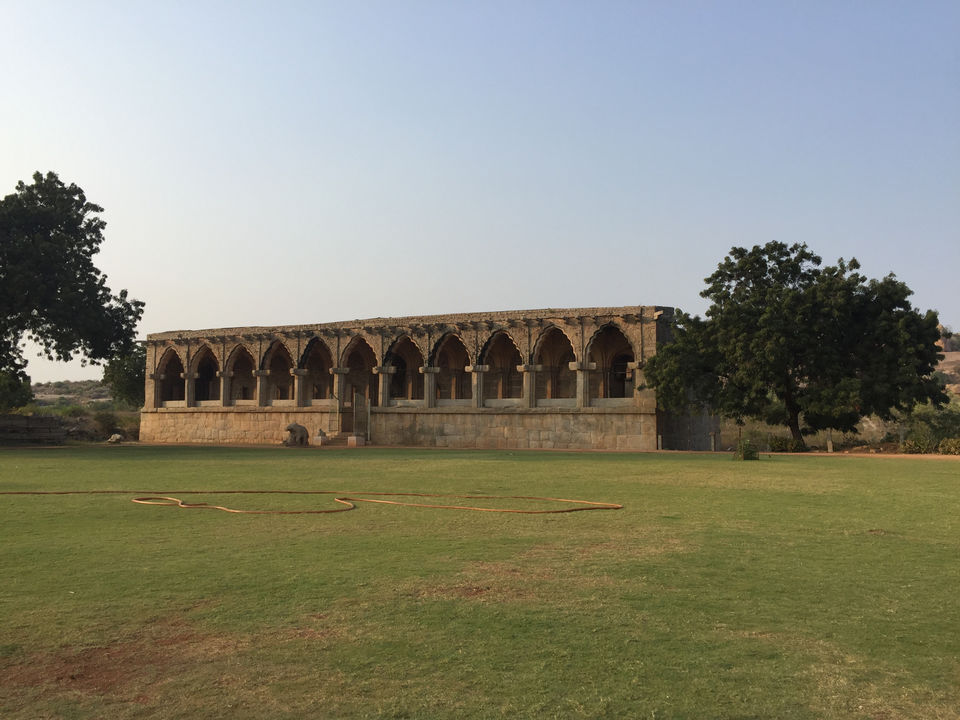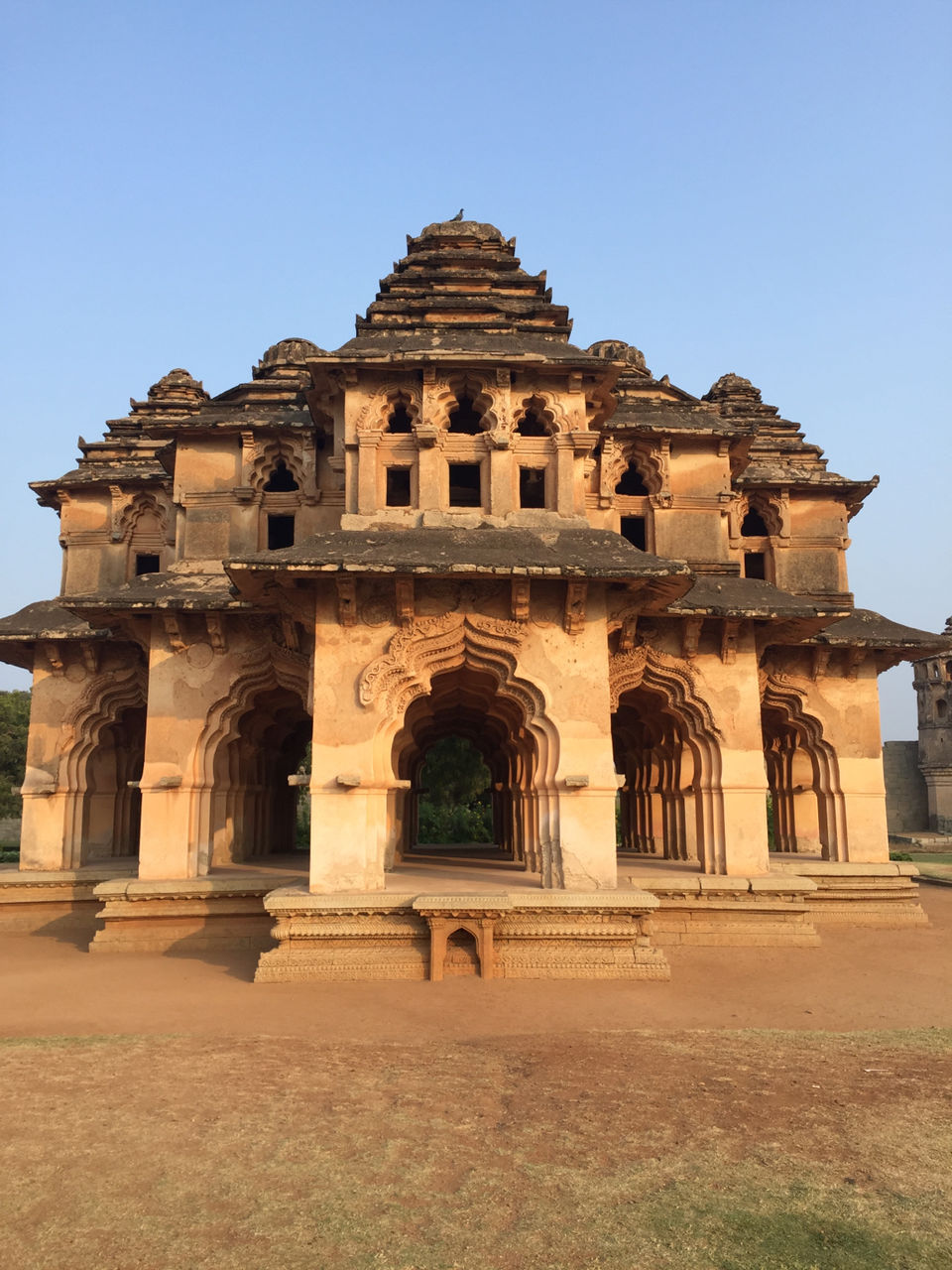 Started the day a bit late as we were feeling tired and decided to hire a moped for the day@200/per day. We shifted to our Hotel accommodation for the next 3 days at Mogli's. It's a beautiful place but a bit far from the ferry point and needs a lot of walking. We checked in our rooms and headed to Buddha's cafe for breakfast. Is an amazing place with a lot of cats and they serve the best Pancakes in the town. Next spot to hit was the Sanapur lake which is about 7 kms long. We checked the route with the local autowalas and headed out. We had just started when we came across a scenic broken bridge which was a sight to watch. Sanapur lake has got beautiful rice and banana fields nearby also the lake is a part of the backwaters of a nearby dam. Many tourist make the most of this spot for 'Cliff Jumping', also there you can look for Coracle rides at various spots near lake. We kept on going along the Sanapur lake and watched some tourist doing the cliff jumping. We spent around an hour just watching the waters. It was so peaceful. Next we planned to look out for a spot for lunch. And the best meals that we had in this trip was at the 'Amma's'. Food here is cheap and fantastic. Is a small place but is always full. We had the most amazing chicken and veg thali here. We were all full so we headed to our room for a quick nap. Later in the afternoon we strolled in the nearby village and then headed to Anjeneya Hill-Birth place of Shri Hanuman. It was tiring job as we had 650 stairs to climb and we had almost given up at around 300 steps but foreigners climbing up without stopping motivated us to push ourself. We made it finally to the top and the temple and a beautiful sunset seating welcomed us. We spent the entire evening there watching the sunset and the monkeys playing around. This place has the most beautiful aerial view from the top and is frequented by people who want to watch sun set here.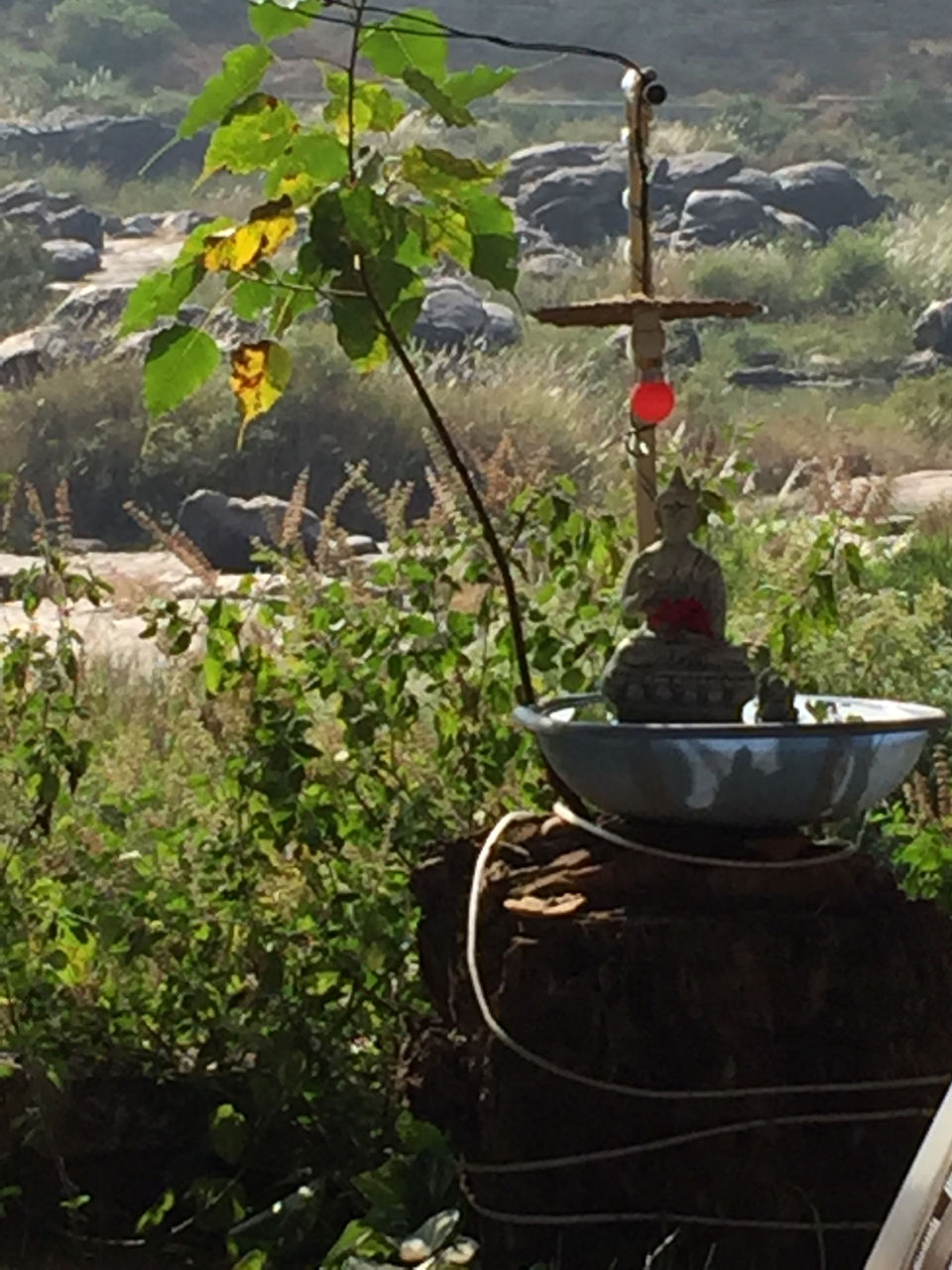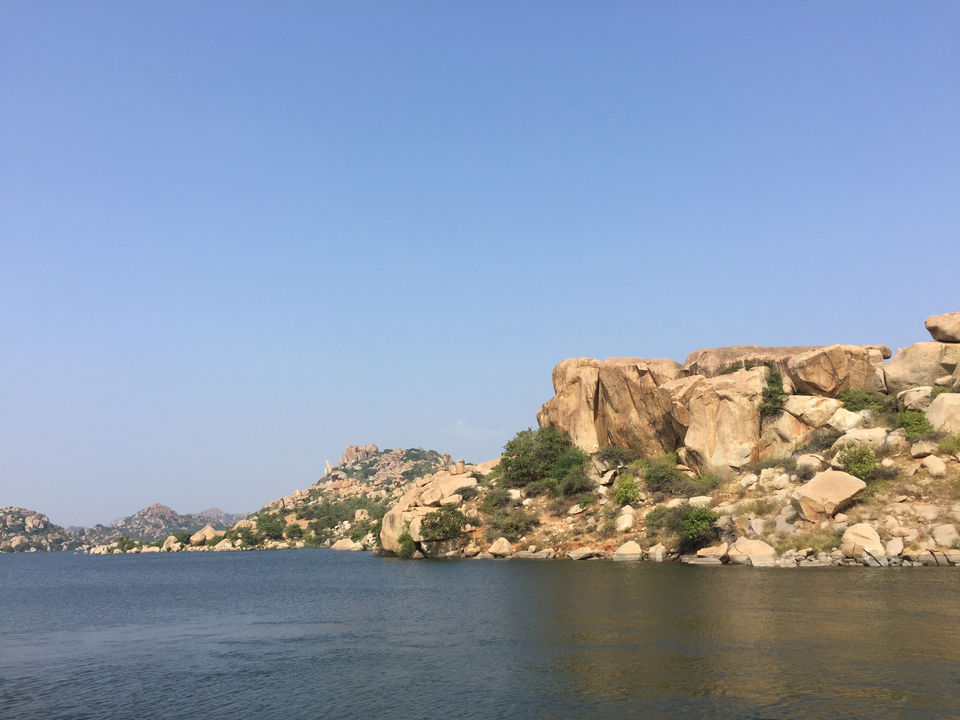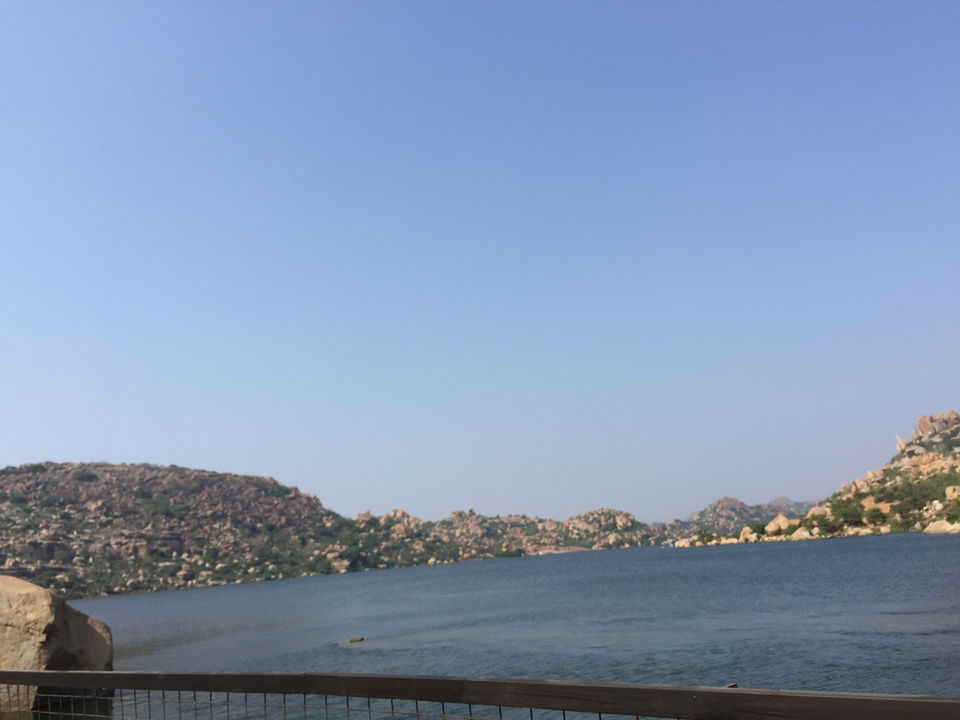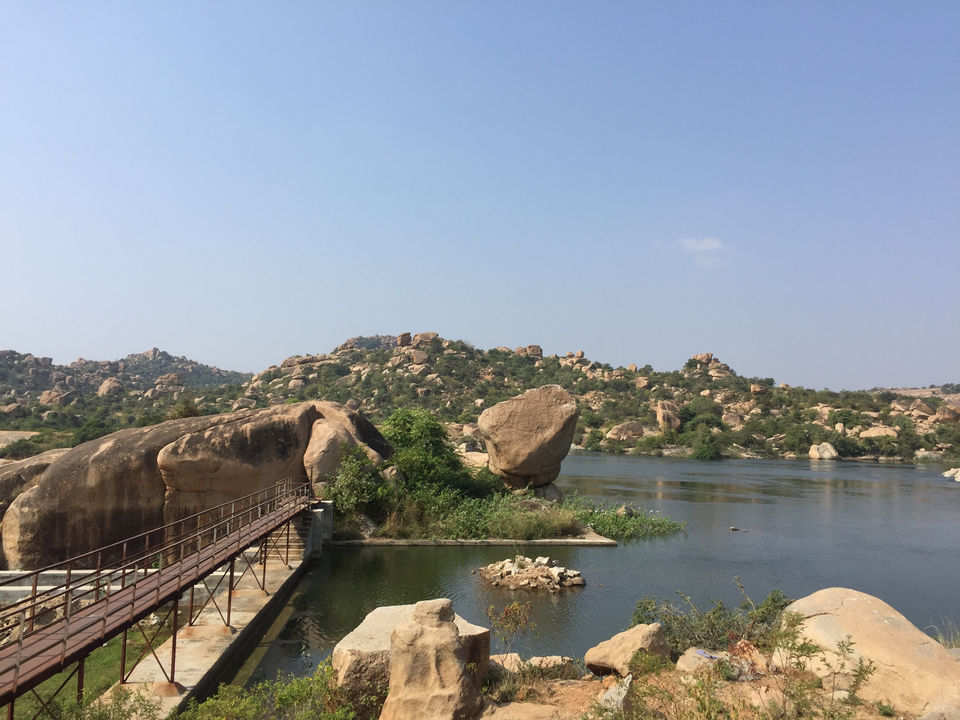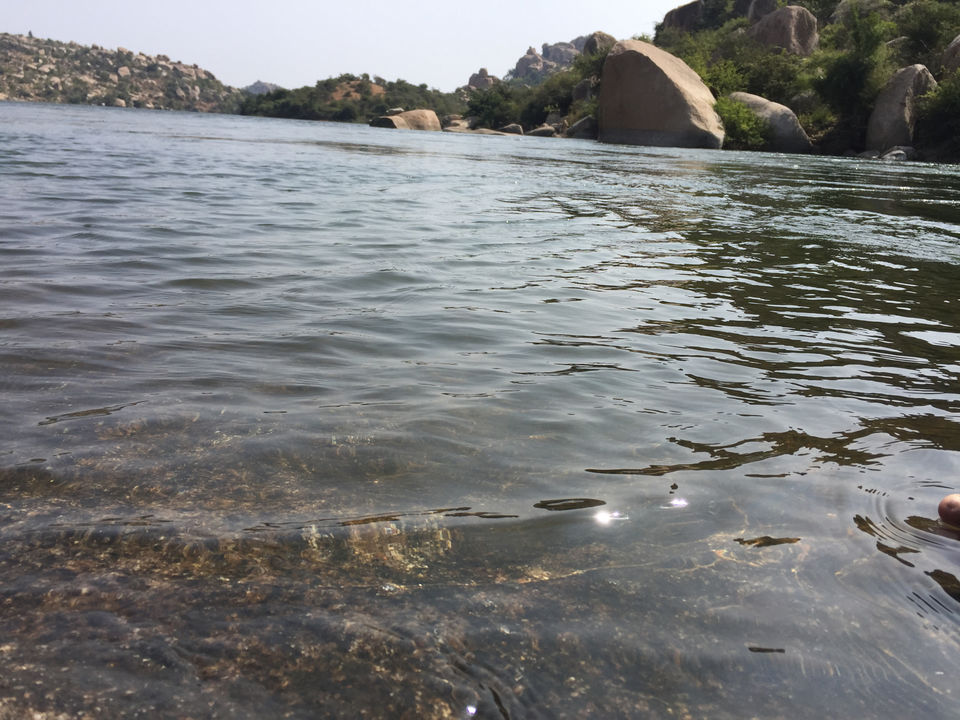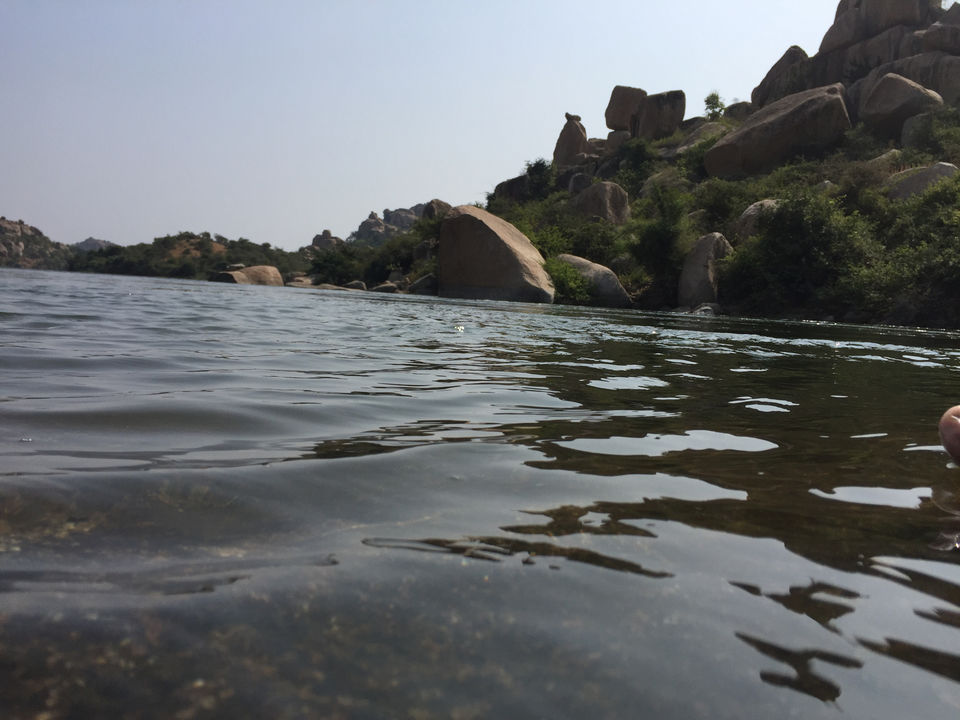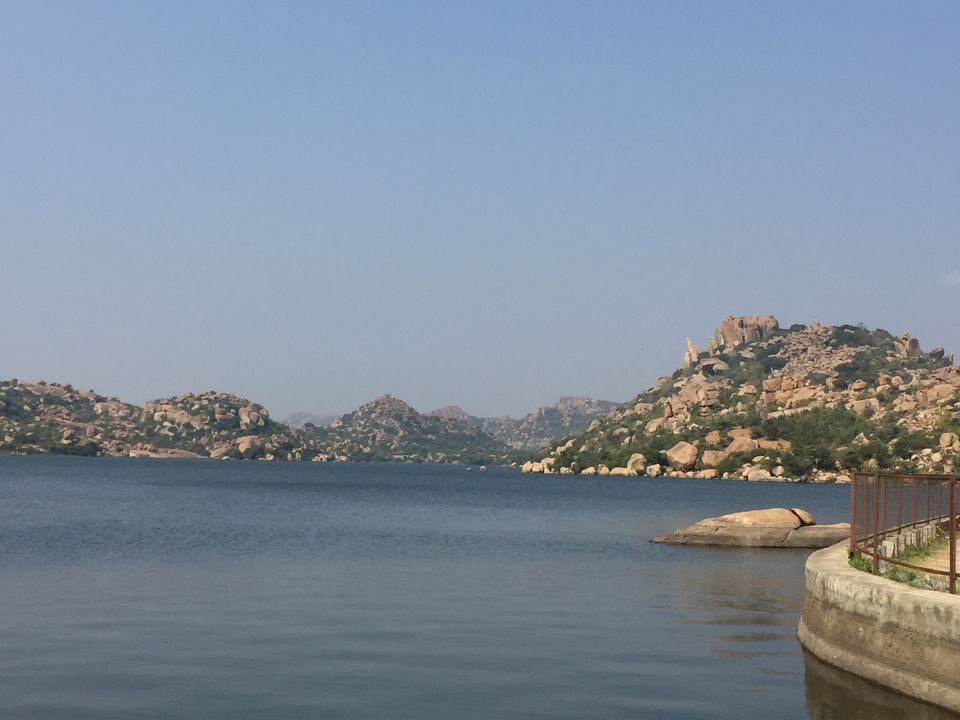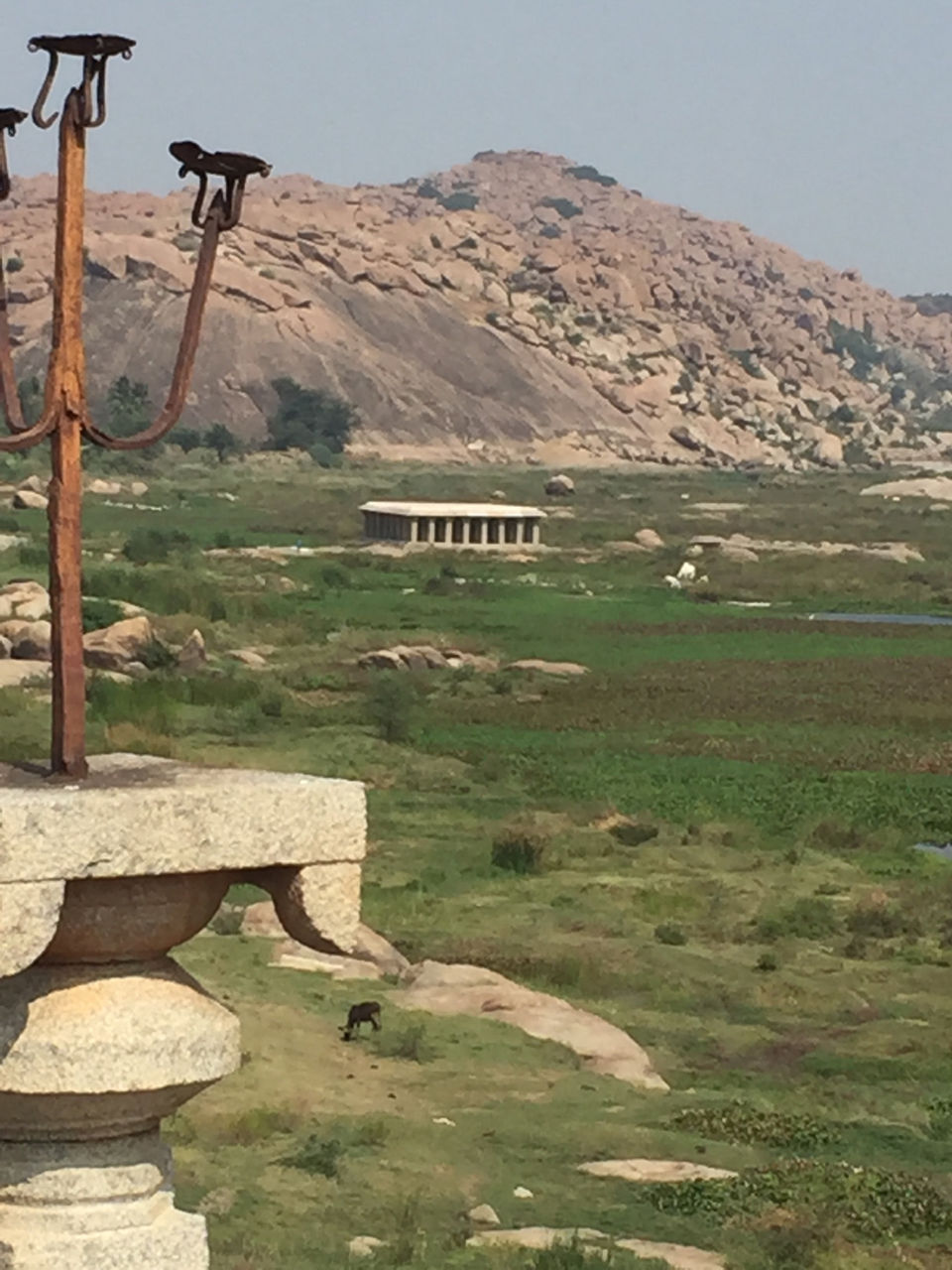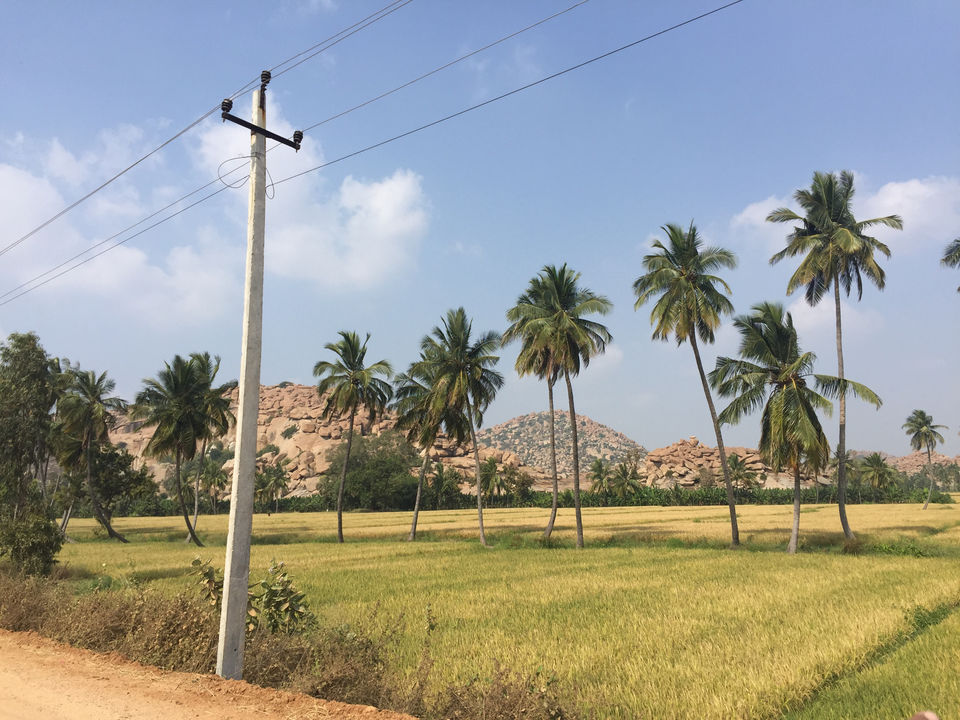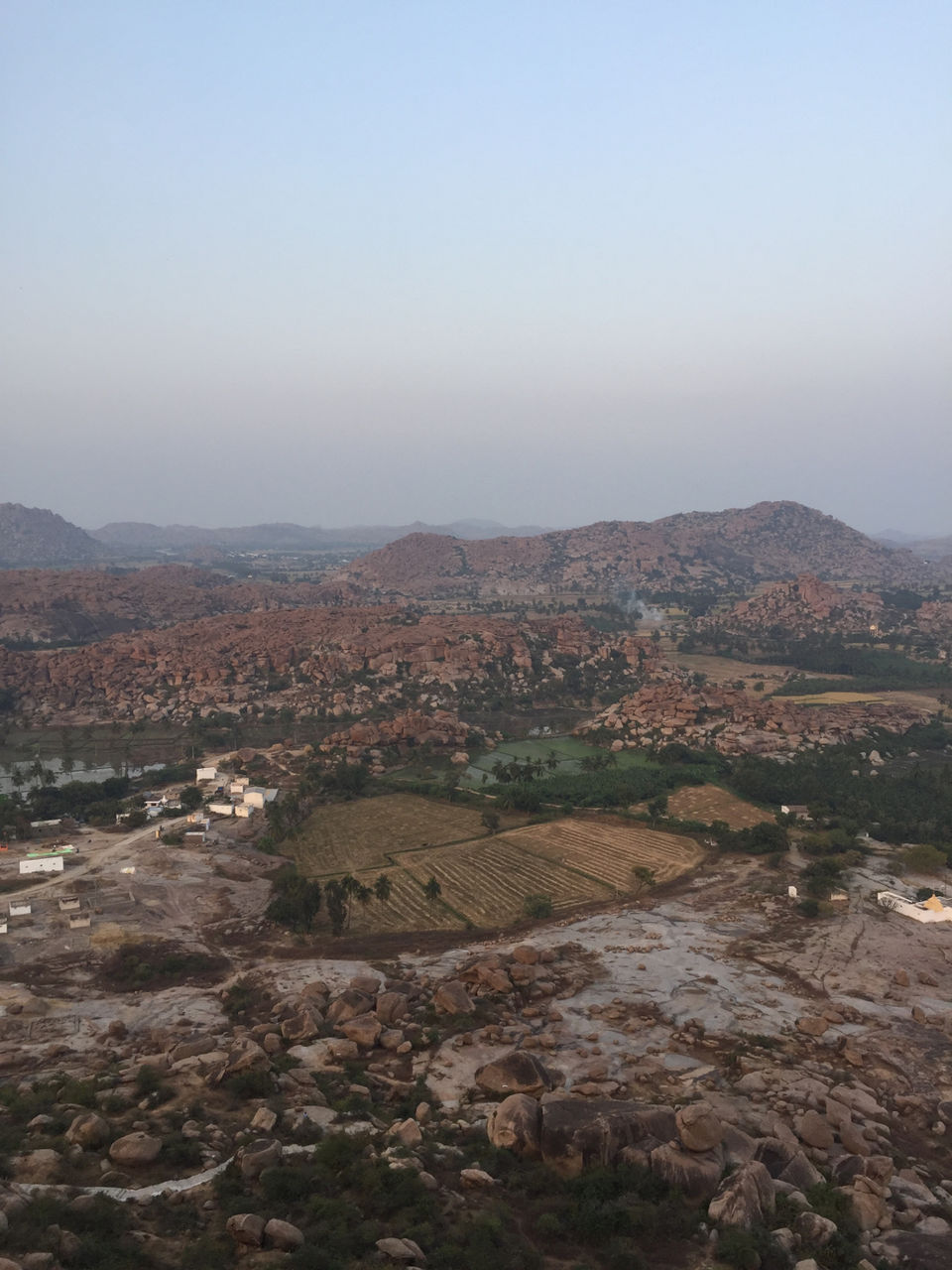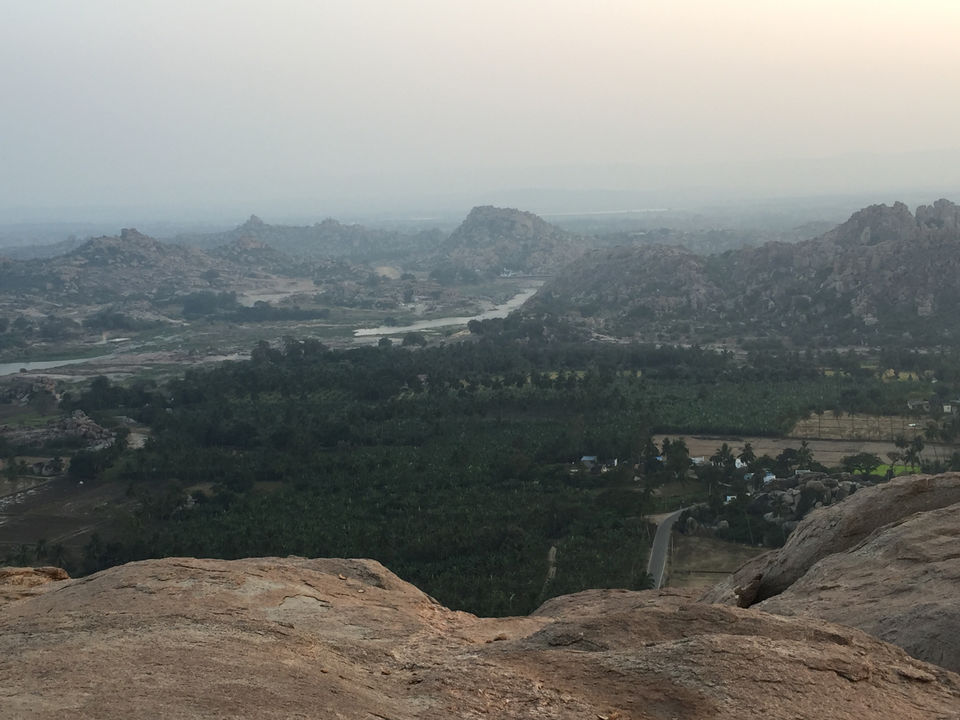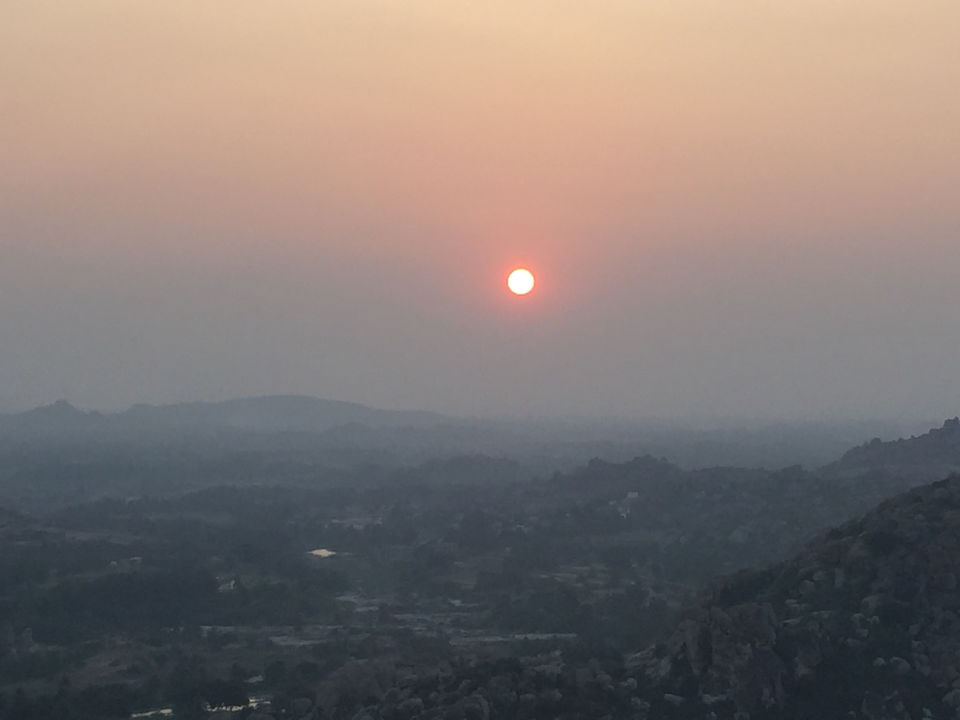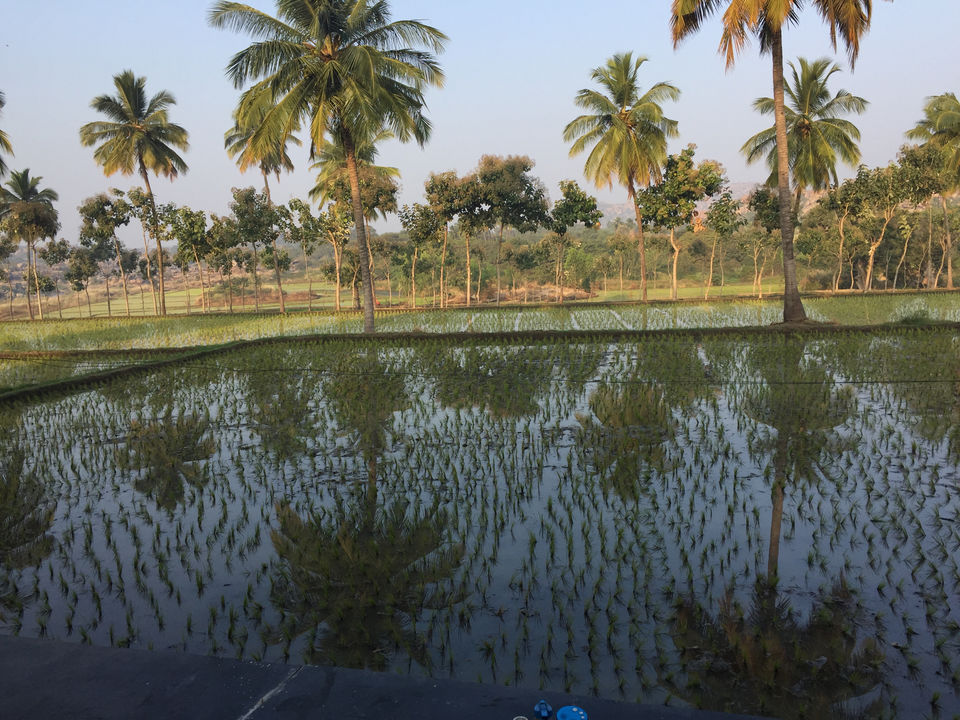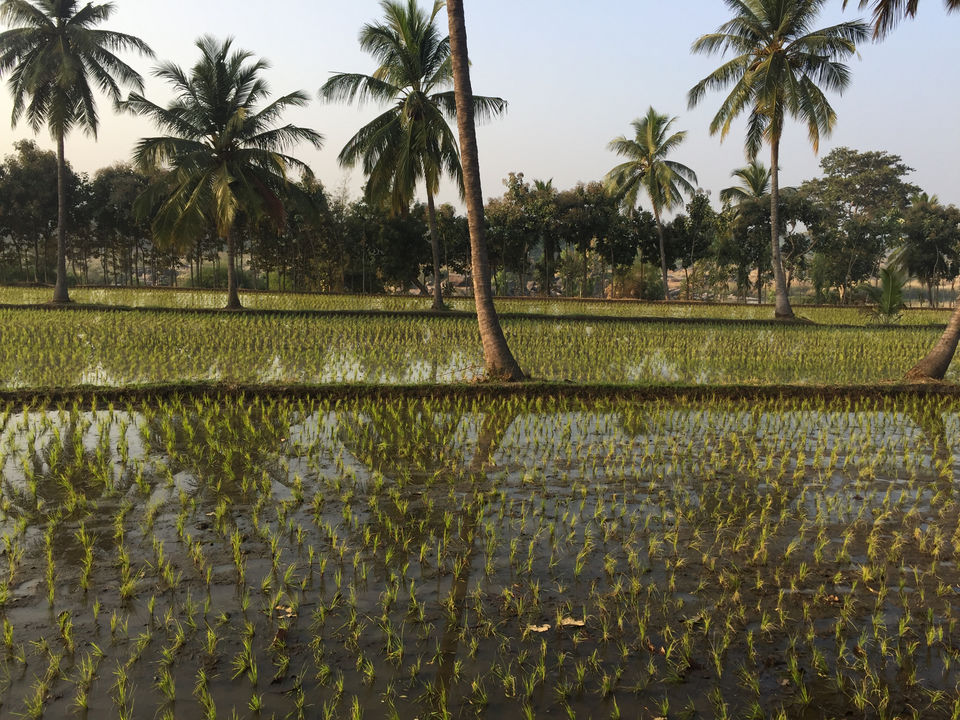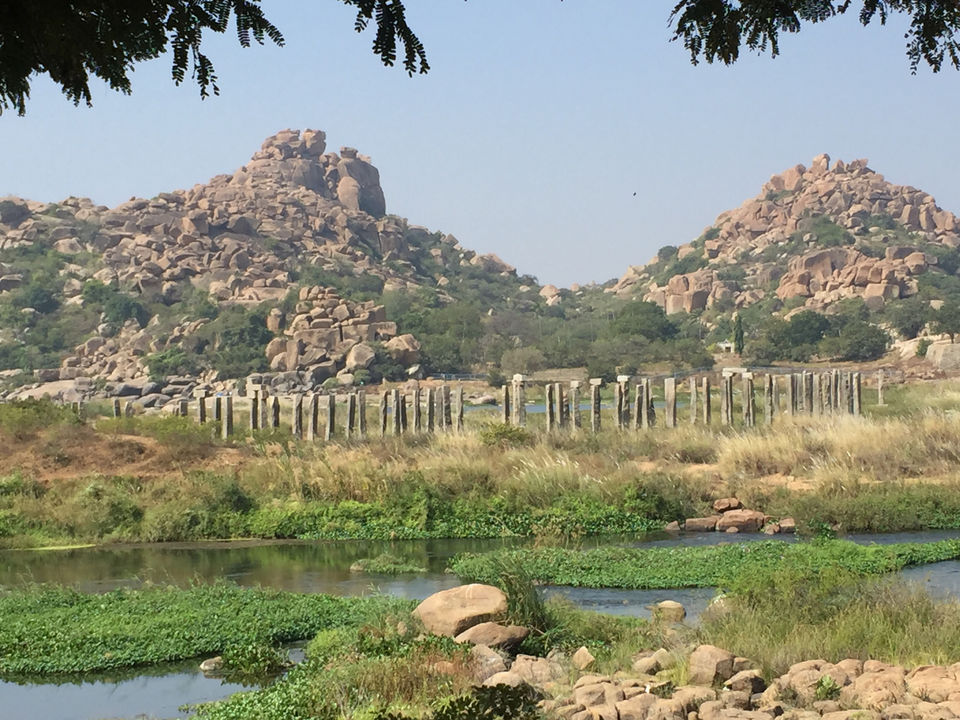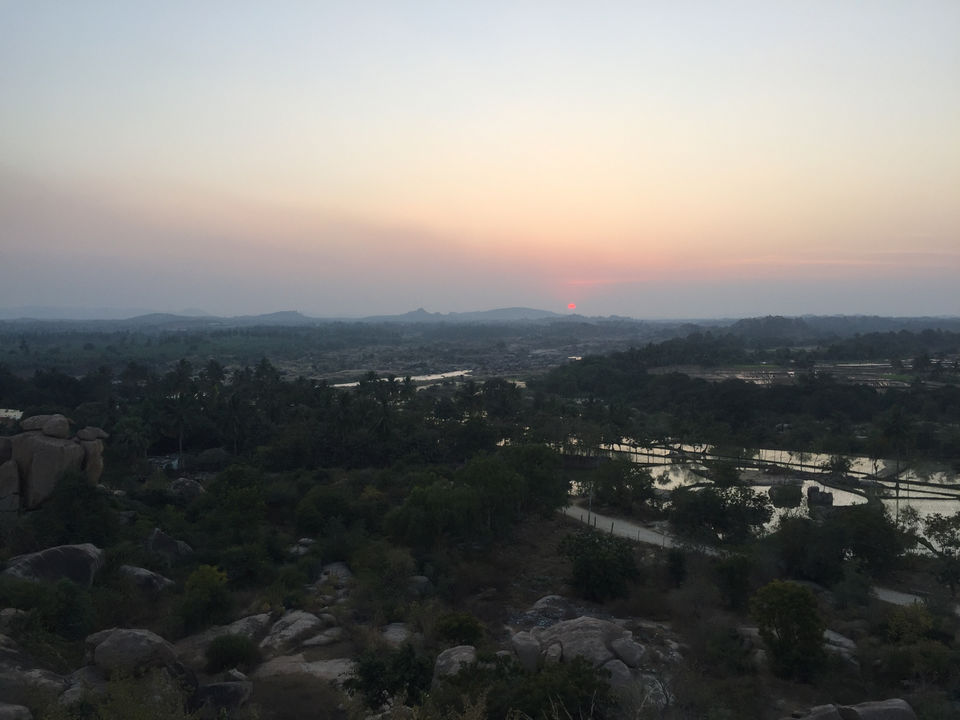 The day started with returning our moped and and simple breakfast of idli and coffee on a roadside stand. Today we had planned to visit the Pashupatinath a temple and Museum in Rampur village. We started from the big bull visit where locals told us that you have a path behind the bull that leads to the Pashupatinath temple we decided to use that path and later we found we were the only ones using that way. Along the way we came across different temples,bazaars, arched of the golden era and finally after 1 hour came the Pashupatinath temple site. It's a huge place where entry is only allowed by buying the tickets at counters. As we enter the temple the most photographed place in India the 'Golden Chariot' welcomes u which almost stumps you out. What a marvel this place is and we keep on wondering our history. This place has a divine energy where the you forget how tired you are or how far you have came for this. The temple is superb with a extraordinary sound coming out of every puller you hit. This place is best explained by guides and takes around 2 hours to see. We returned back to the town after this site and headed to Rampur museum which was around 20 mins away. Museum actually can be skipped as we founded it to be a bit boring. We had a simple karnataki lunch at a nearby eatery and returned back to our hotel. We spent the evening watching sunset from nearby sunset point a 5 mins walk from Mowgli. Evening we spent sitting in garden of our room chitchatting and listning old songs and with amazing food delivered to our room.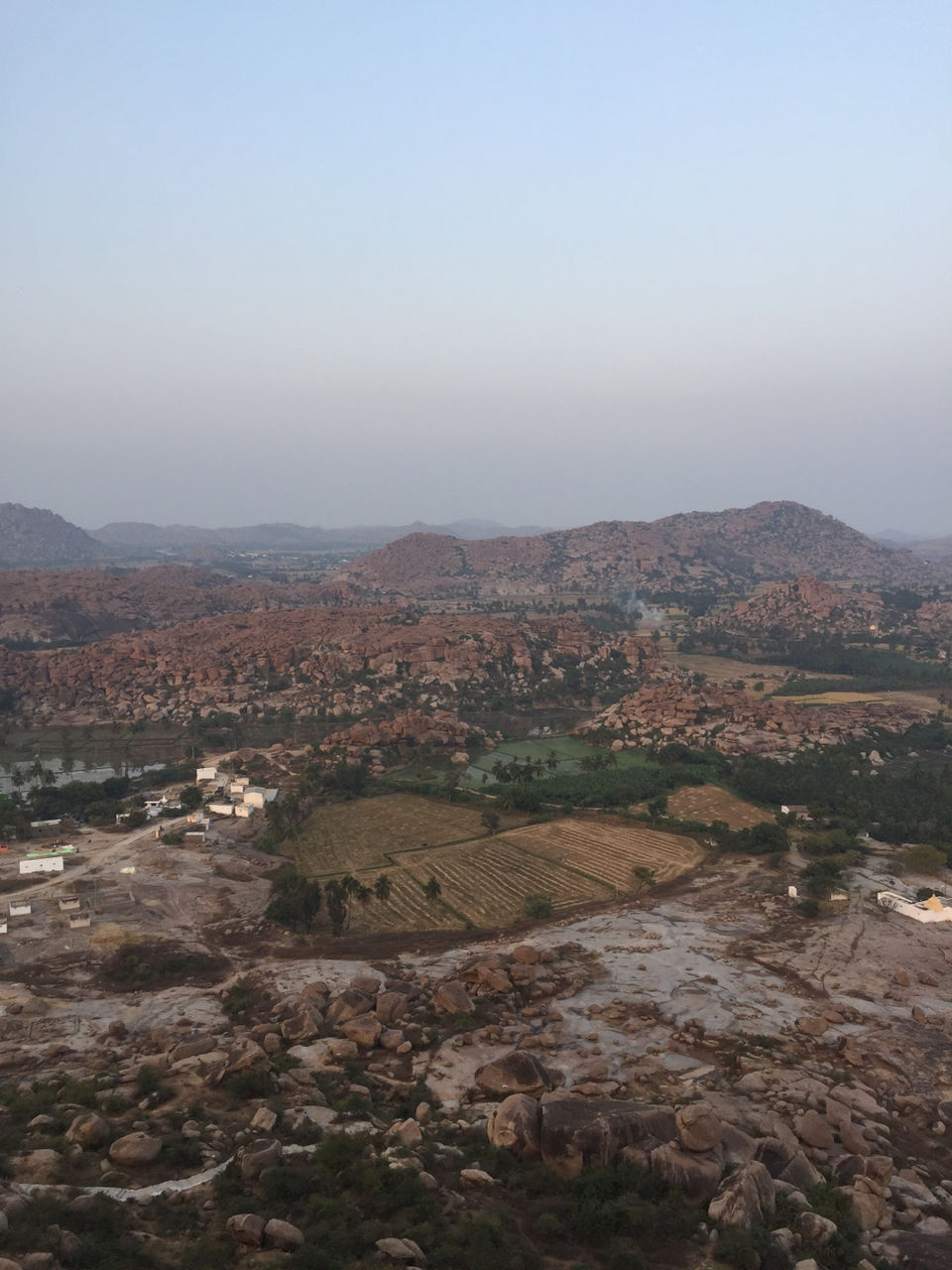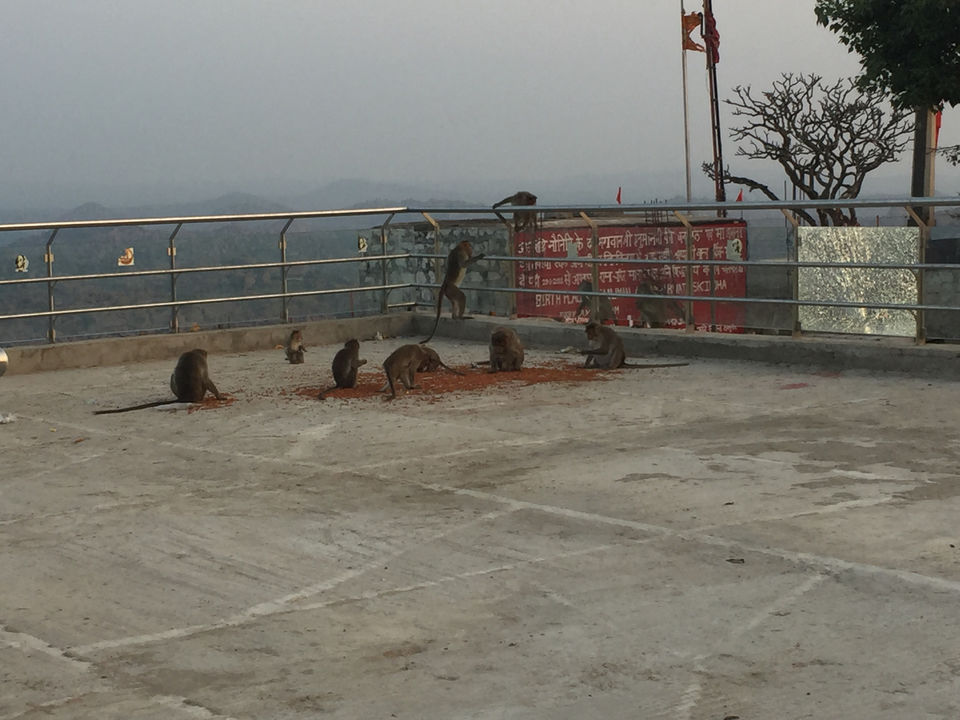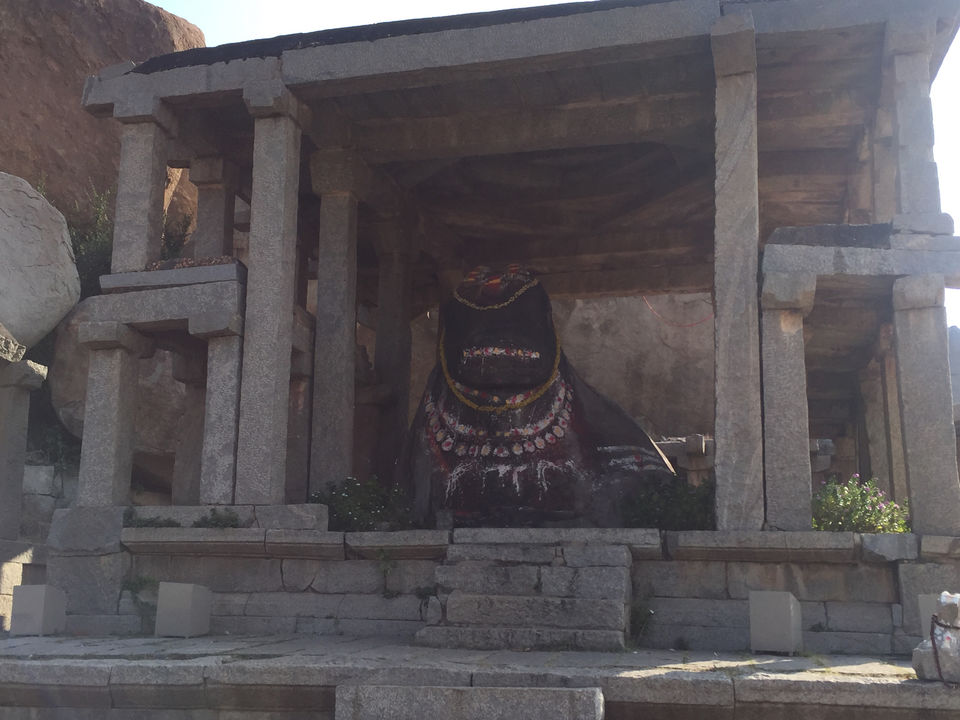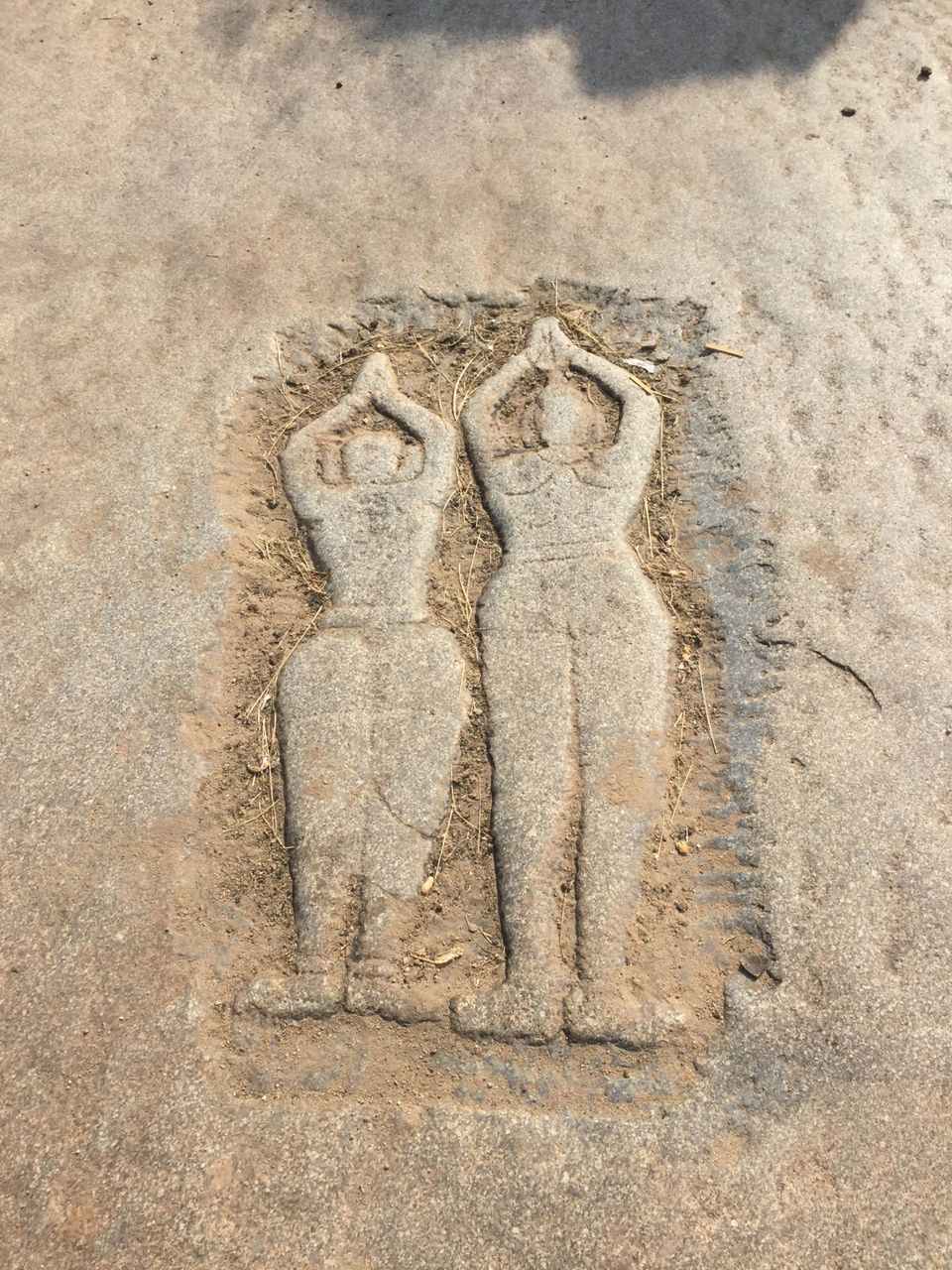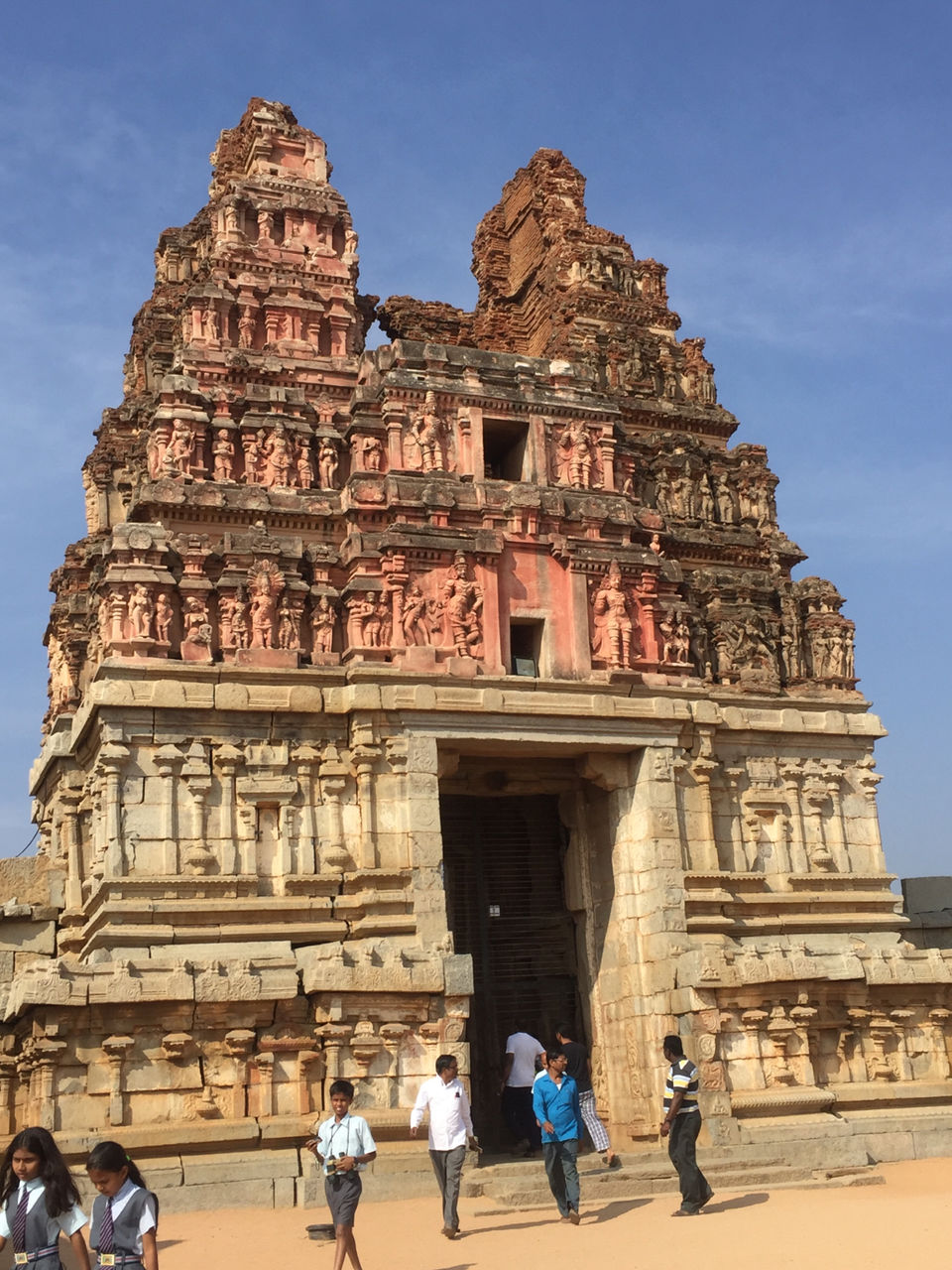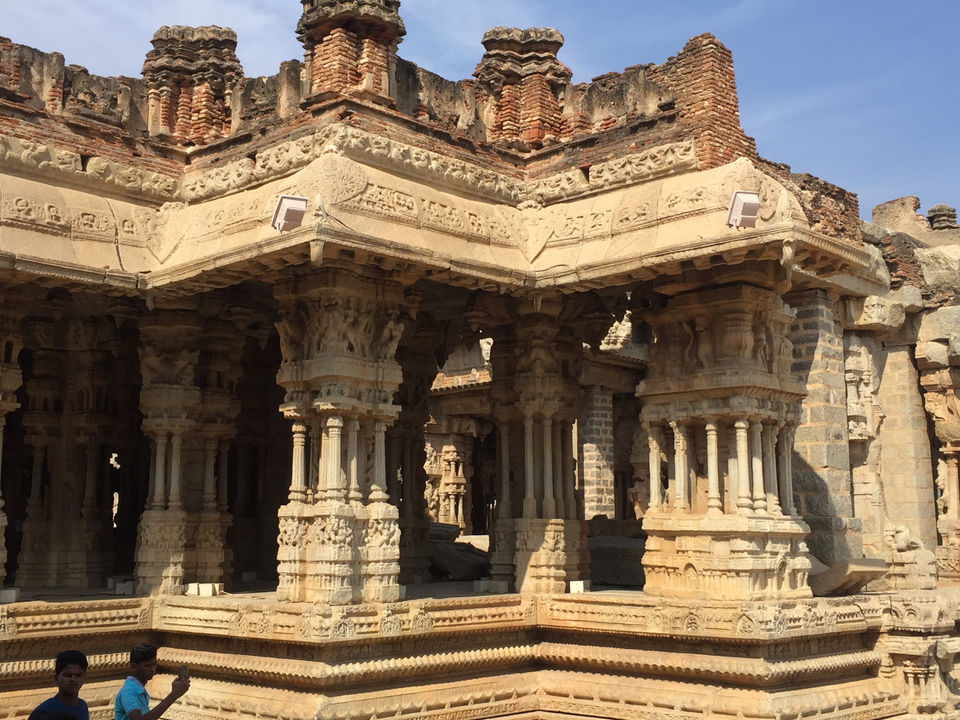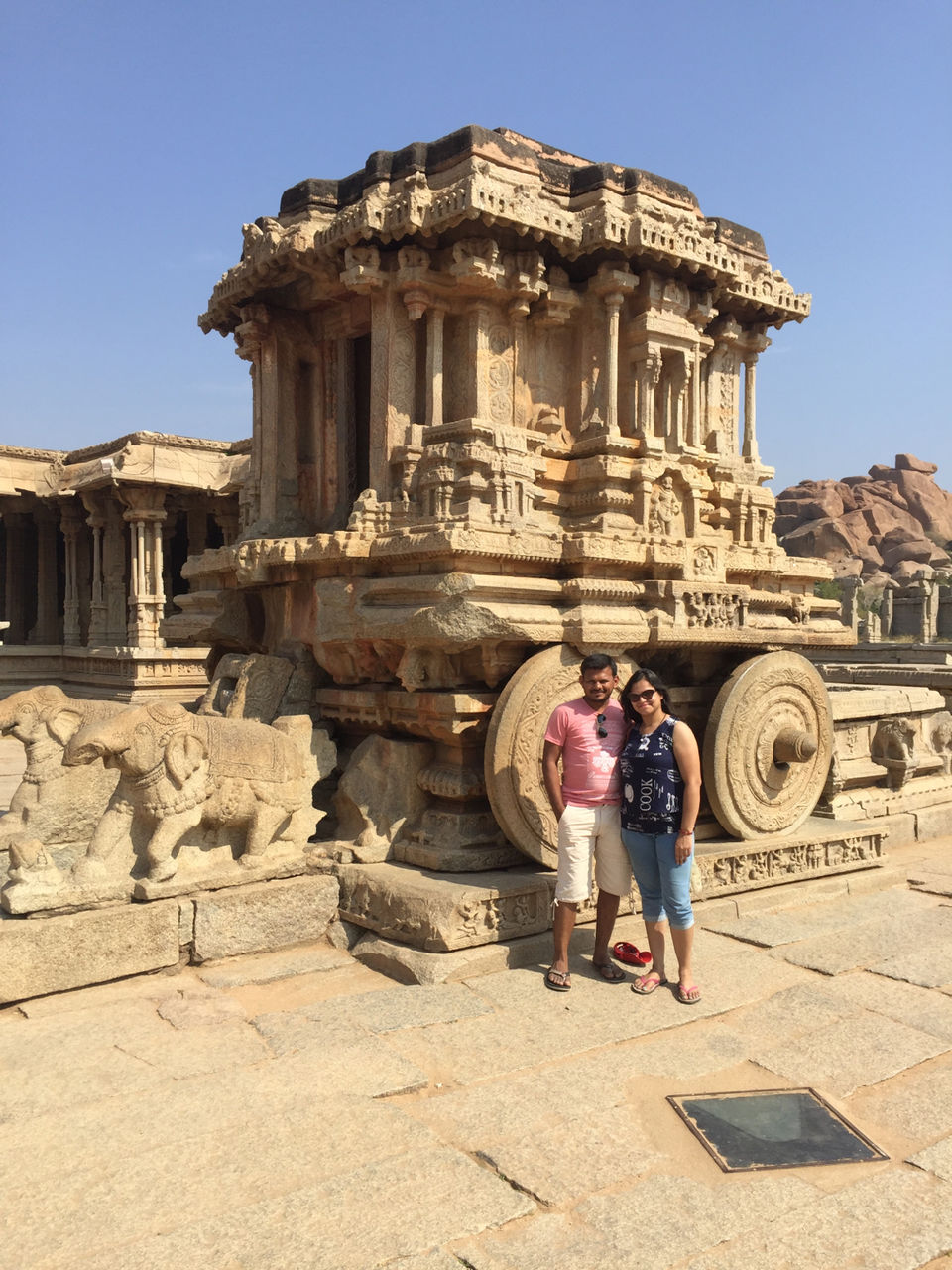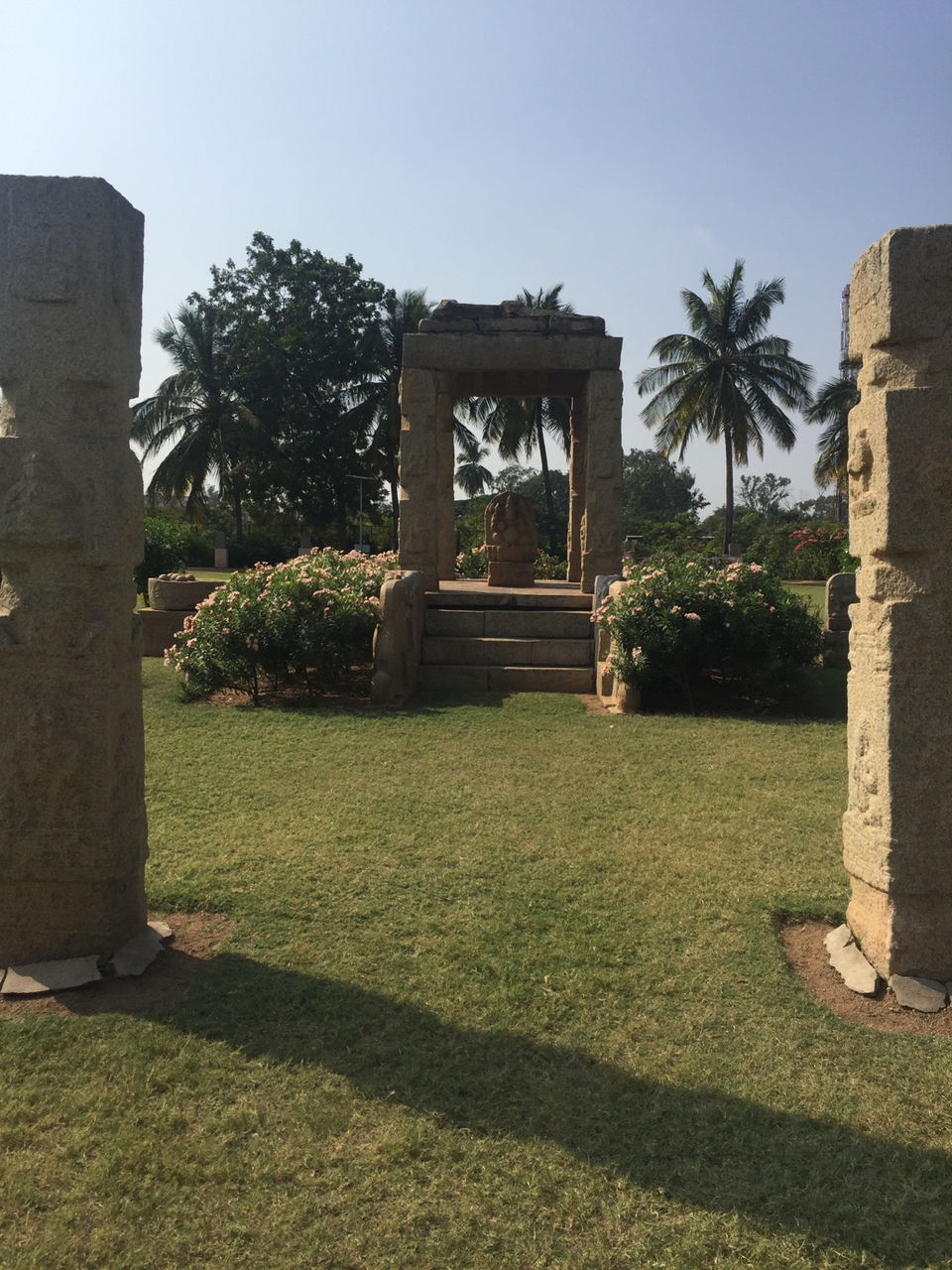 We spent this day at our leisure sleeping, eating and chitchatting. We wanted to relax toad so no sight seeing today. We went to Sai Restaurant and spent entire morning there watching the river and locals busy in their daily jobs with great breakfast. We started back our journey to pune around 4 as we had our bus at around 5:30 from Hospet.
What an amazing place this is. A small village, UNESCO World heritage site, simple people, great food and peace all around made it a great trip for us. We were all rejuvenated by this and would definitely want to come back.