Hampi a place rich of its history and architecture. This town holds ruins of Vijayanagra Empire.
It was a weekend trip to Hampi. I convinced one of my friend to join me from Bangalore. I took a bus from Pune. It was a 12 hours overnight bus journey from Pune to Hospet. From Hospet you can get a shared auto to Hampi. it will take around 30 minutes to reach there. The route from hospet to Hampi is beautiful in its own way. Away from the huss fuss of a city, Hampi is a small town with a different and peaceful nature.
You can experience two different vibes in the same place. On this side of river you will find people who are more leaned towards temples, history and architecture of this place and on the other side you will see hippy culture. You can see many foreign travelers here, chilling in cafes. Here cafes are also different, they have seating arrangement on floors, seating would not do justice, and you can sleep there too. All are inspired by bohemian themes.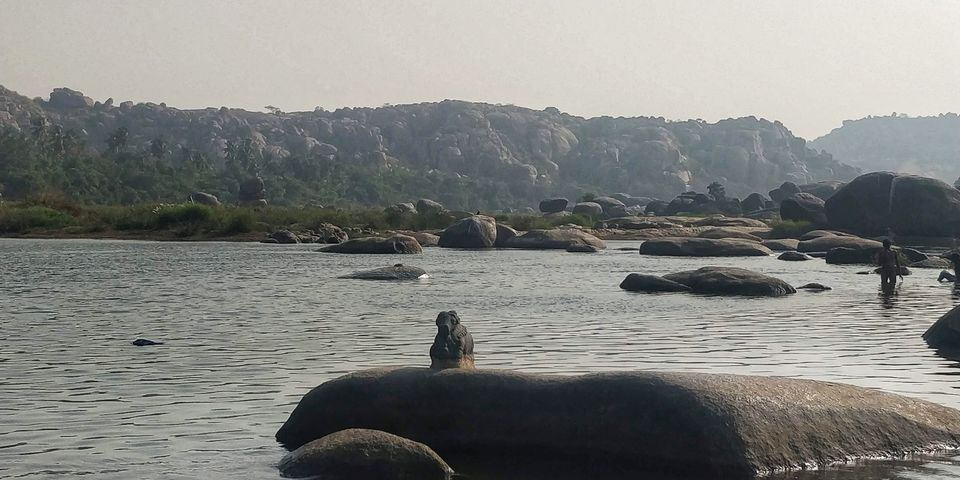 We started our first day with the other side of river, you can take a boat ride paying Rs. 20 to cross the river. My friend reached early so she rented a bike. We reached hotel and first had a good breakfast. Since this part of Hampi was more towards slowing down and chilling we thought of sleeping after having heavy breakfast. The hotel was nice and comfy. They were having hut shaped rooms with a nice view of paddy fields and a swing outside each hut. What more you can ask for.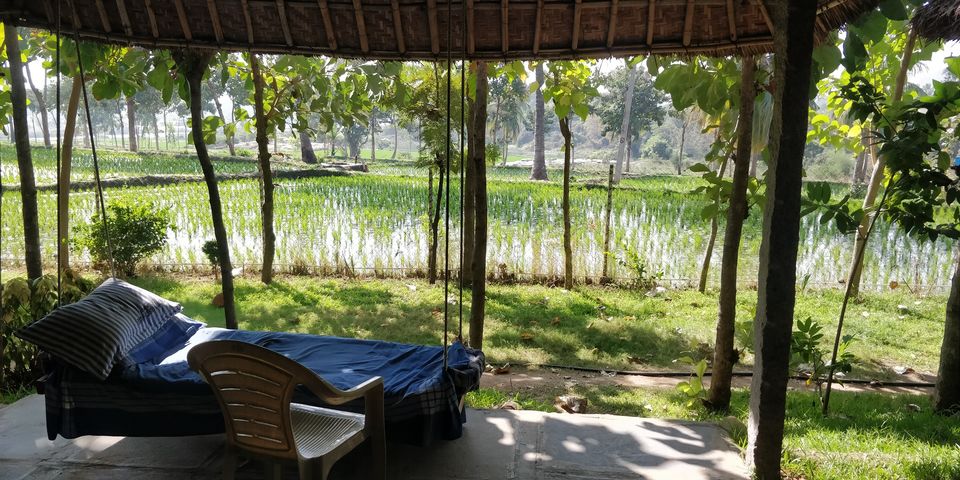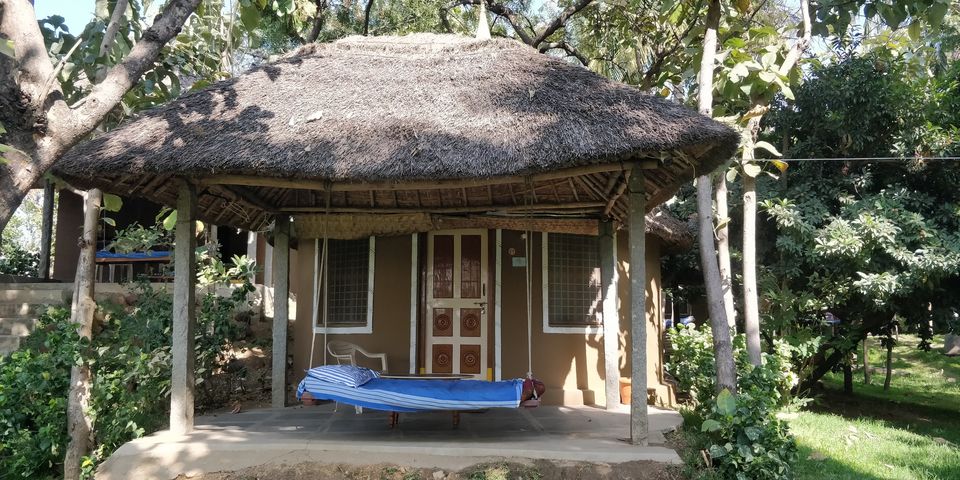 After spending our afternoon at hotel we were ready for most famous Coracle ride. You can find many coracle floating over Sanapur Lake and I should not miss talking about boulders in Hampi. You can see hills here but they are formed with boulders. The ride till Sanapur Lake was so beautiful, crossing many paddy fields we reached a spot for the coracle ride.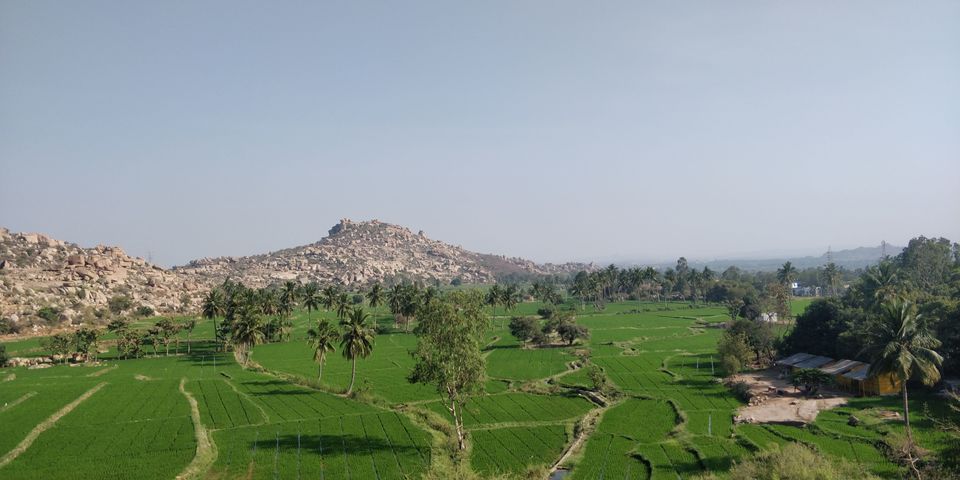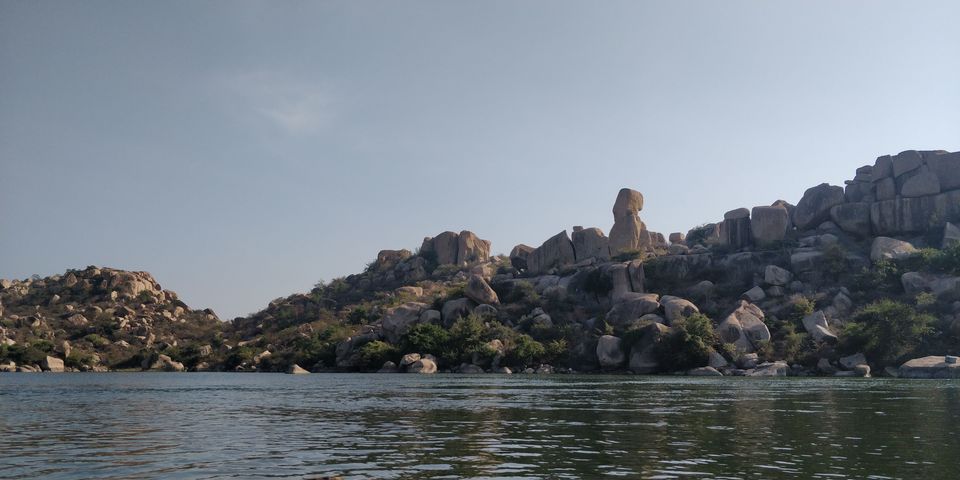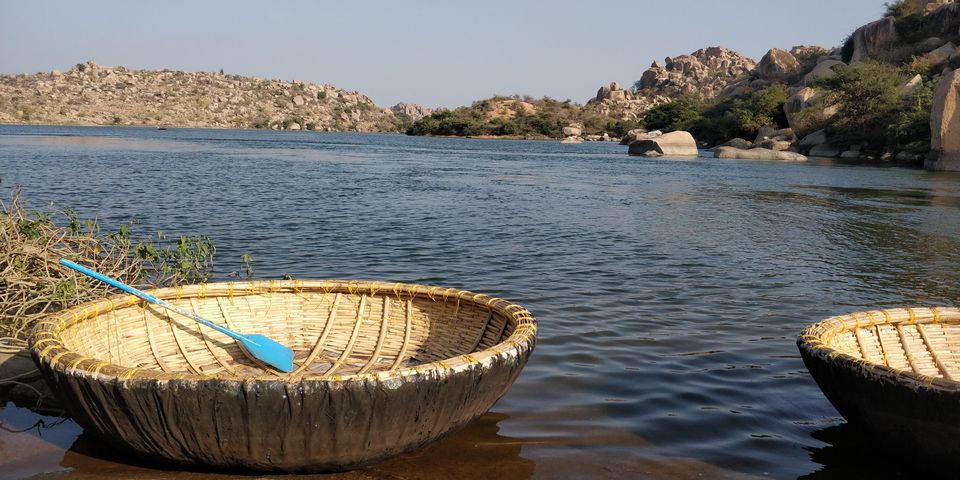 We were so excited that we jumped towards to boat without asking the charges, which we regret later. Believe me this was a different boat ride, the surroundings was so peaceful. I loved every bit of it. After the ride he asked us to pay Rs. 500, we settled for Rs 300, but later we found out that it is only Rs 100. We felt cheated but it was done.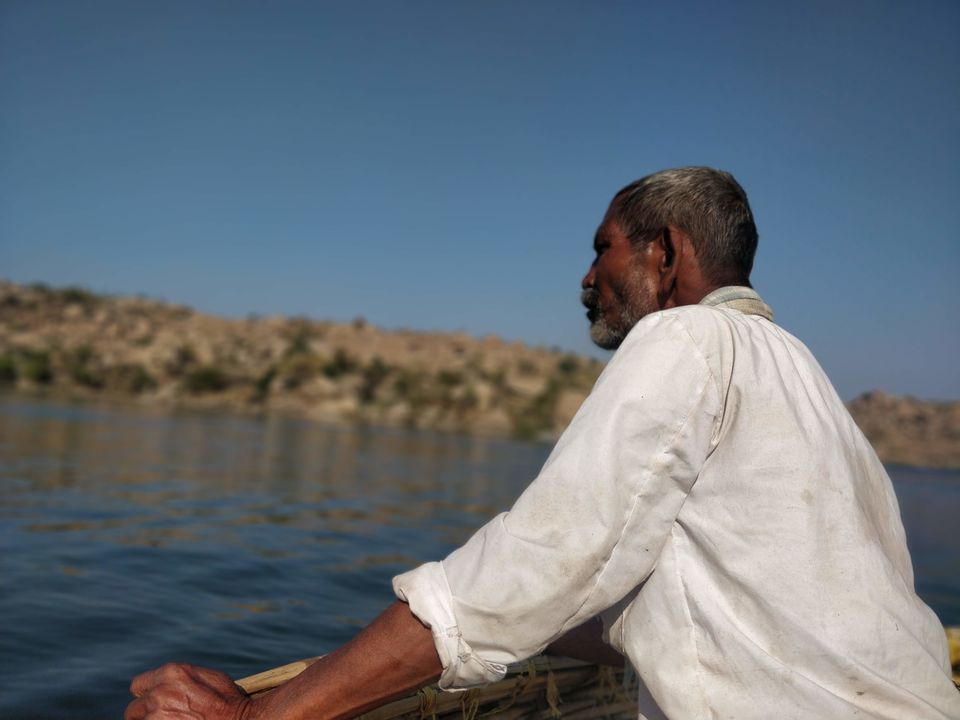 After the ride we sat on a big stone for a while enjoying the nature. Then we headed to Monkey Temple to witness beautiful sunset. Monkey temple is at a hill and you need to climb 575 stairs to reach there. People believe that lord "Hanuman" was born here. We reached at top just in time to get a nice view of sunset. It was a magical place. I can sit there for hours.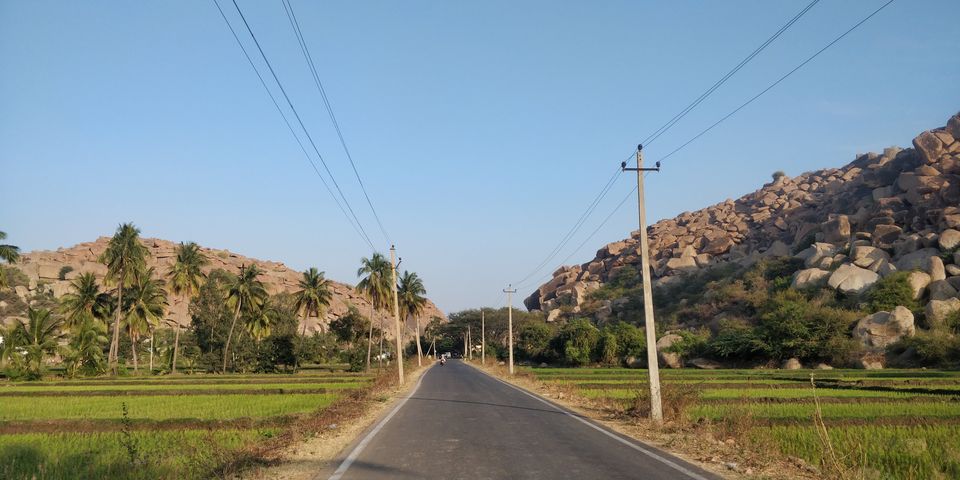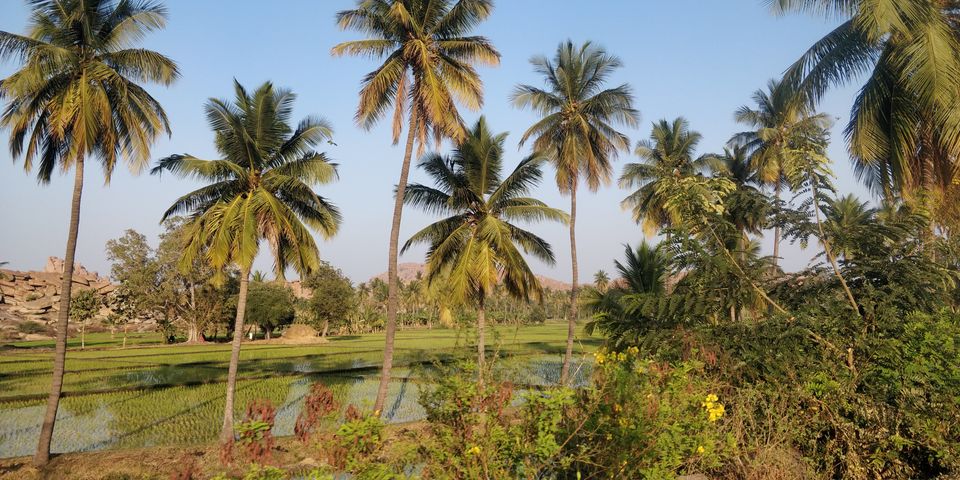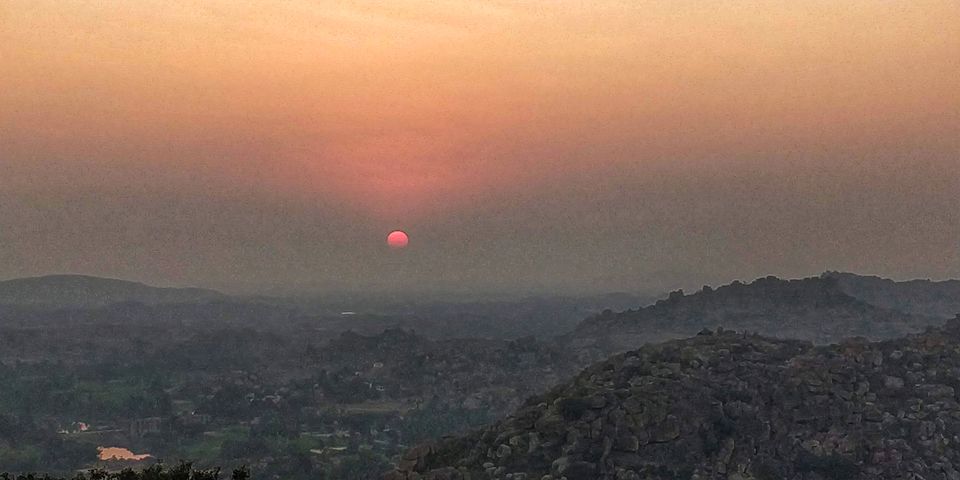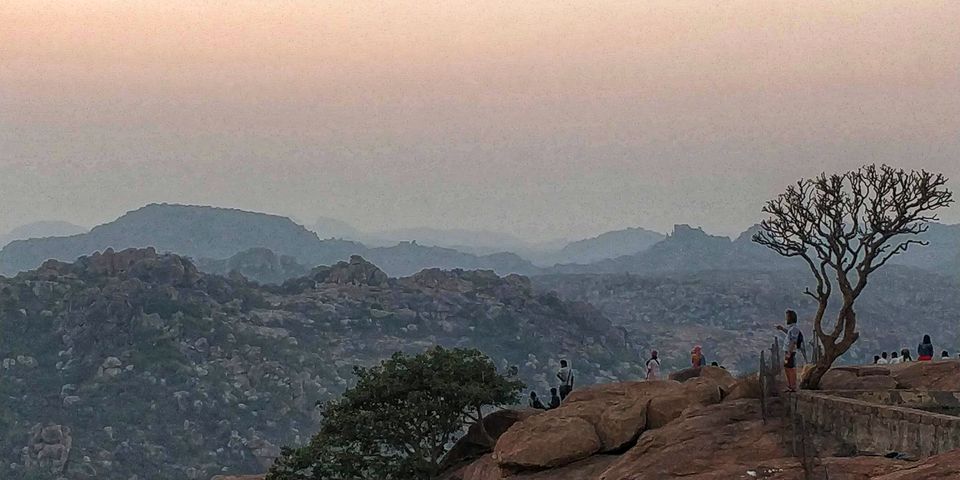 After enjoying a beautiful sunset we headed back to our hotel. We were hungry so decided to visit nearby cafes for dinner. All the cafe interior is totally different. Here you can lay down and enjoy your time.
Next day I was not well, I was having a upset stomach. Strangely there was not a single medical store in that area. Luckily we had already booked an auto earlier day so we called him and requested him to buy medicine from a medical store. We crossed the river to see for what actually Hampi is famous for. It was a hot sunny day. First we went to Vitthal temple. It is a very big complex. People come here to see the famous stone chariot. This complex also have musical pillars, they say that each pillar produce different sound when hit with something. During my visit it was in maintenance phase, so we were restricted to enter. Other than this, each stone structure tells you a story of our old epics.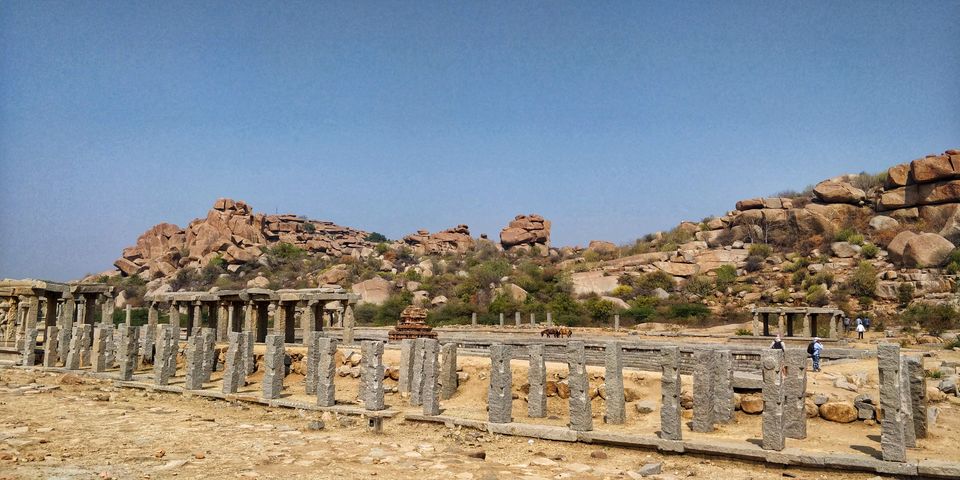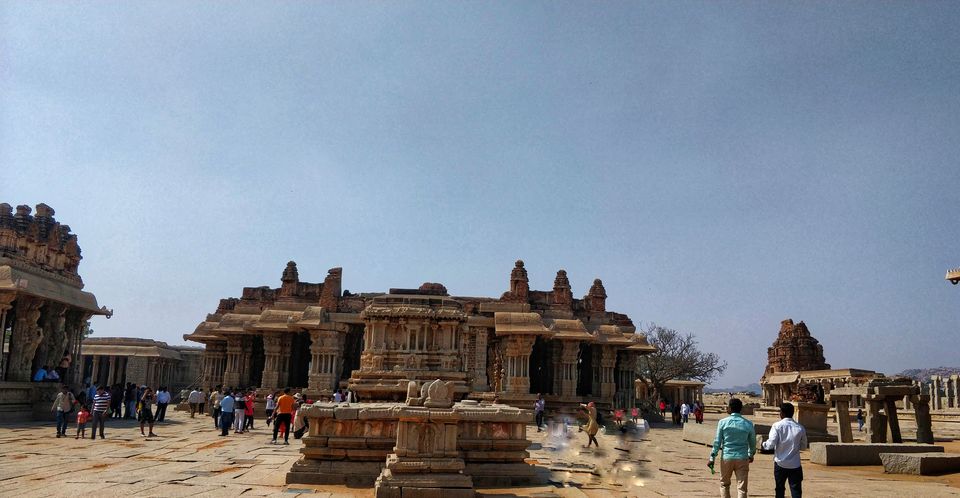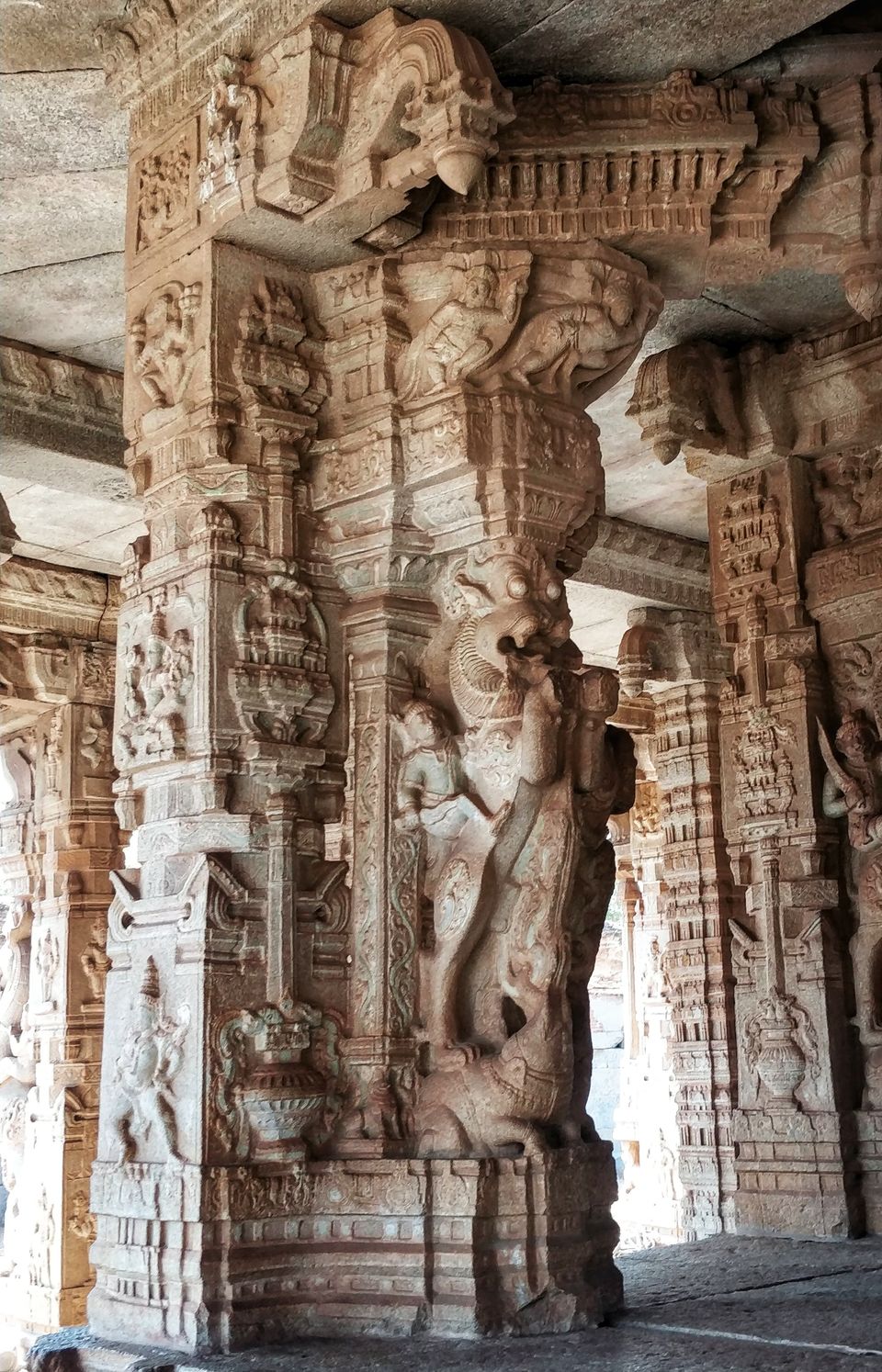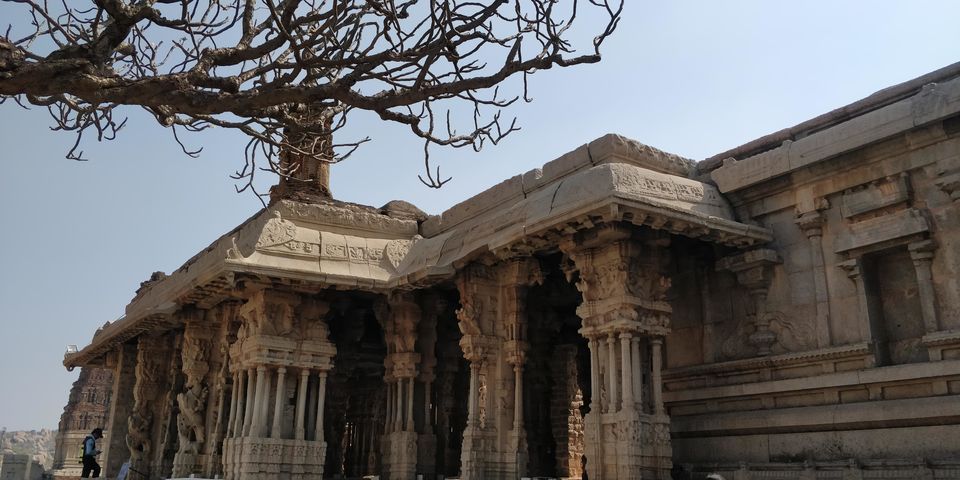 After Vijay Vitthal temple we have seen Lotus Mahal, Elephant Stables, Queens Bath, Step Tank and Shiva Temple.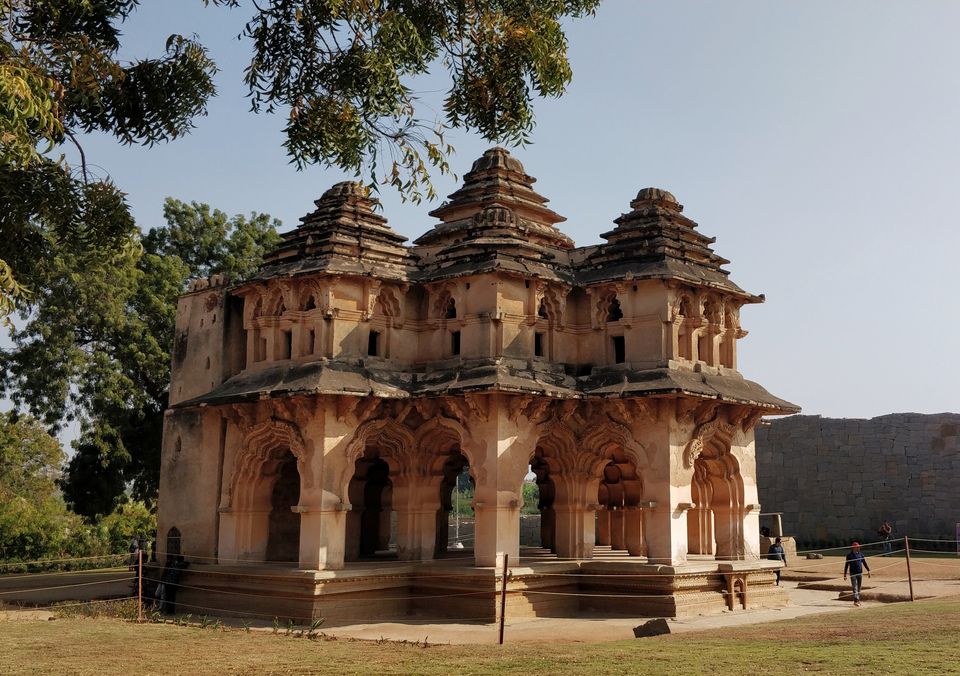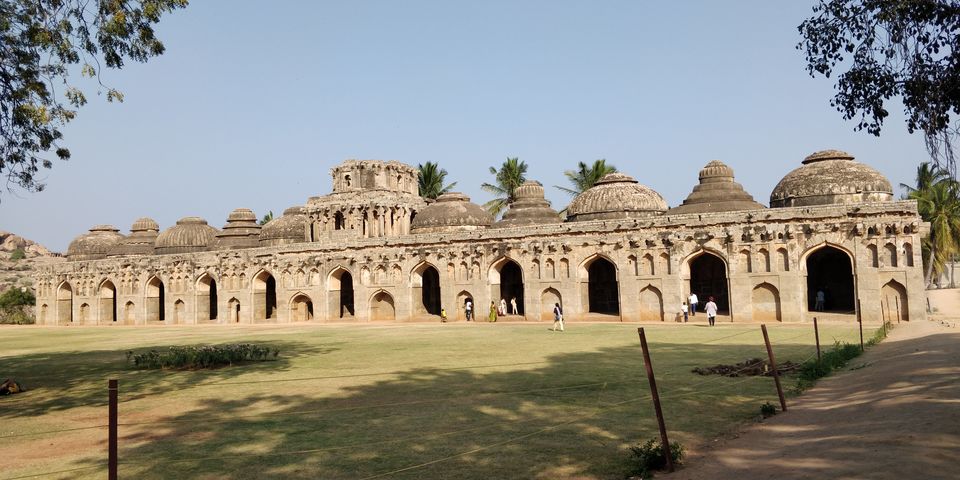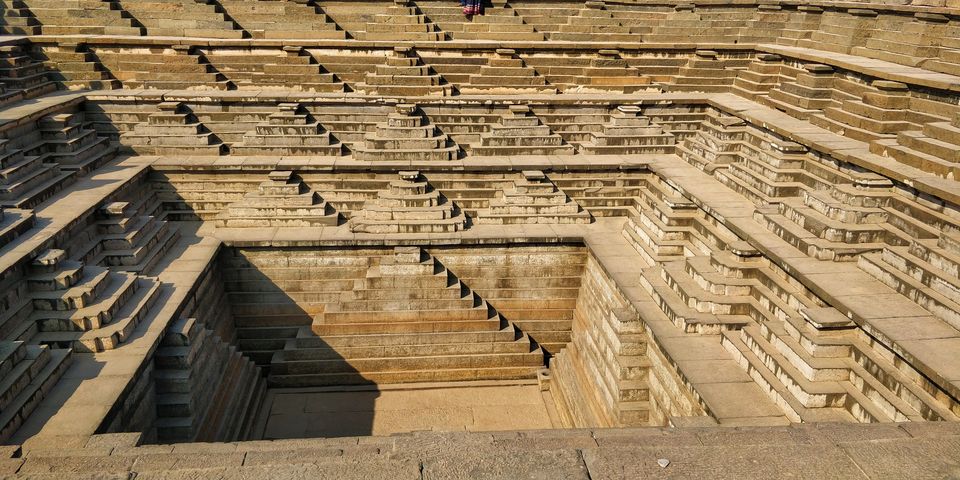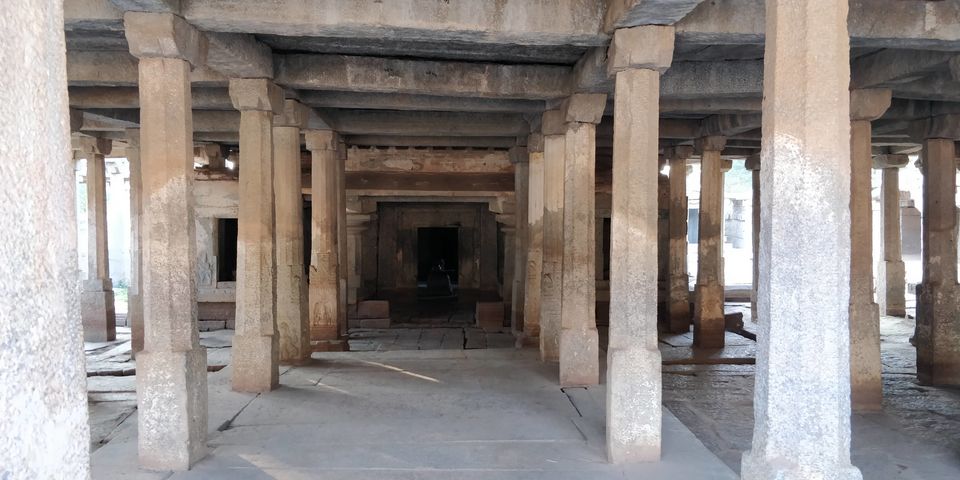 After visiting all these places we were tired and out of time as we have to catch the bus. Though I have seen many places in day 2 but I liked my first day more, may be because it was more close to nature.