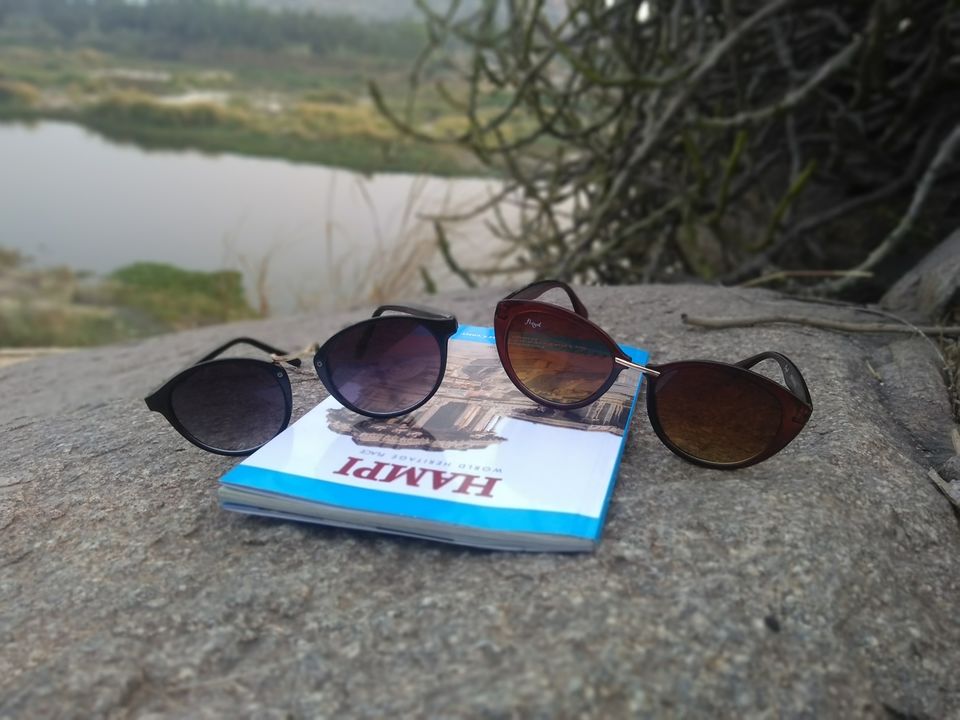 Day 1 : 26th January 2018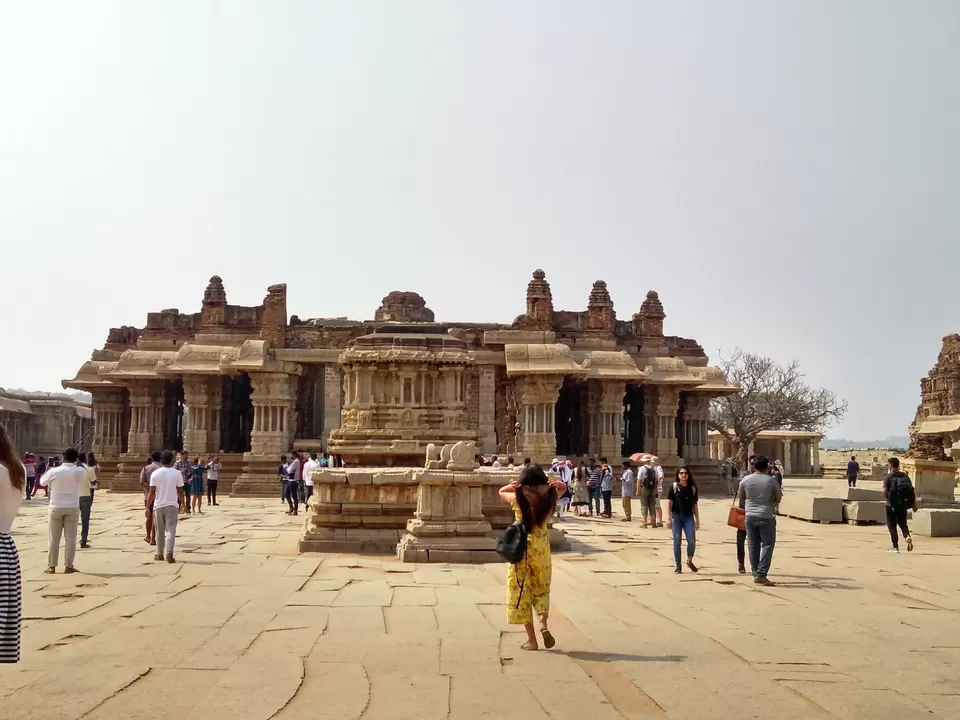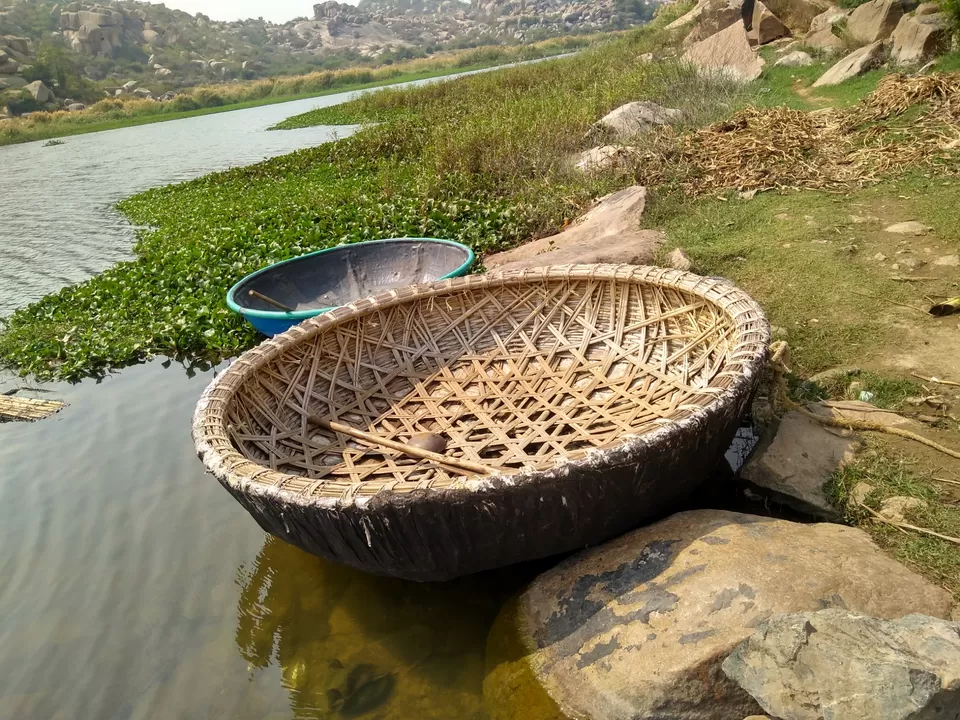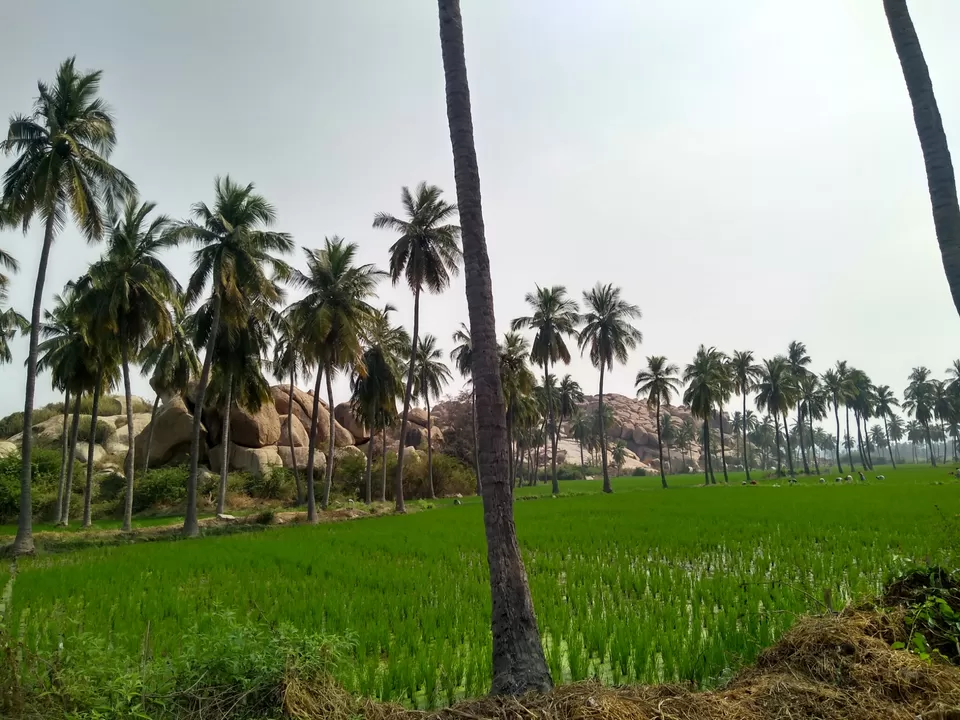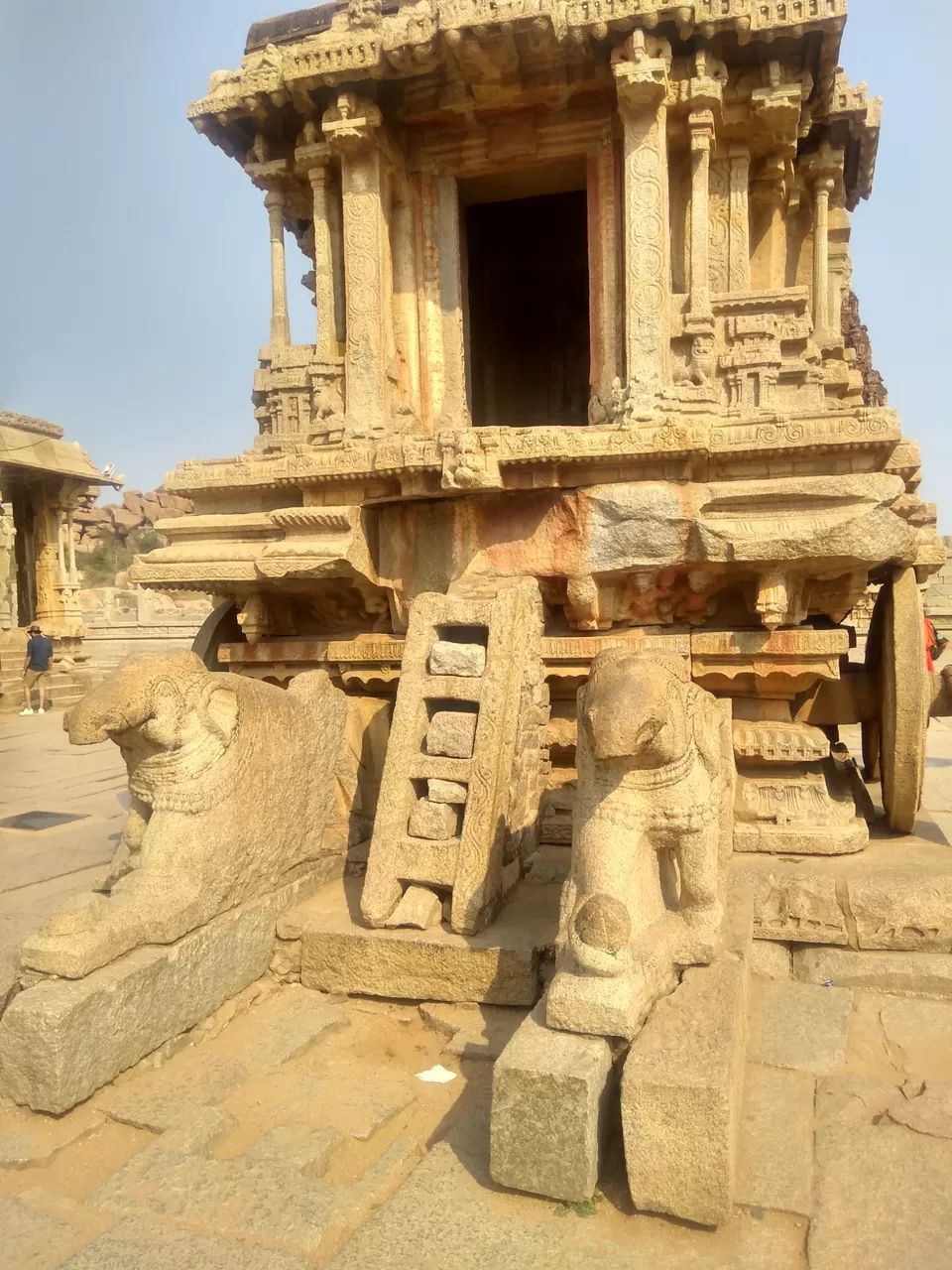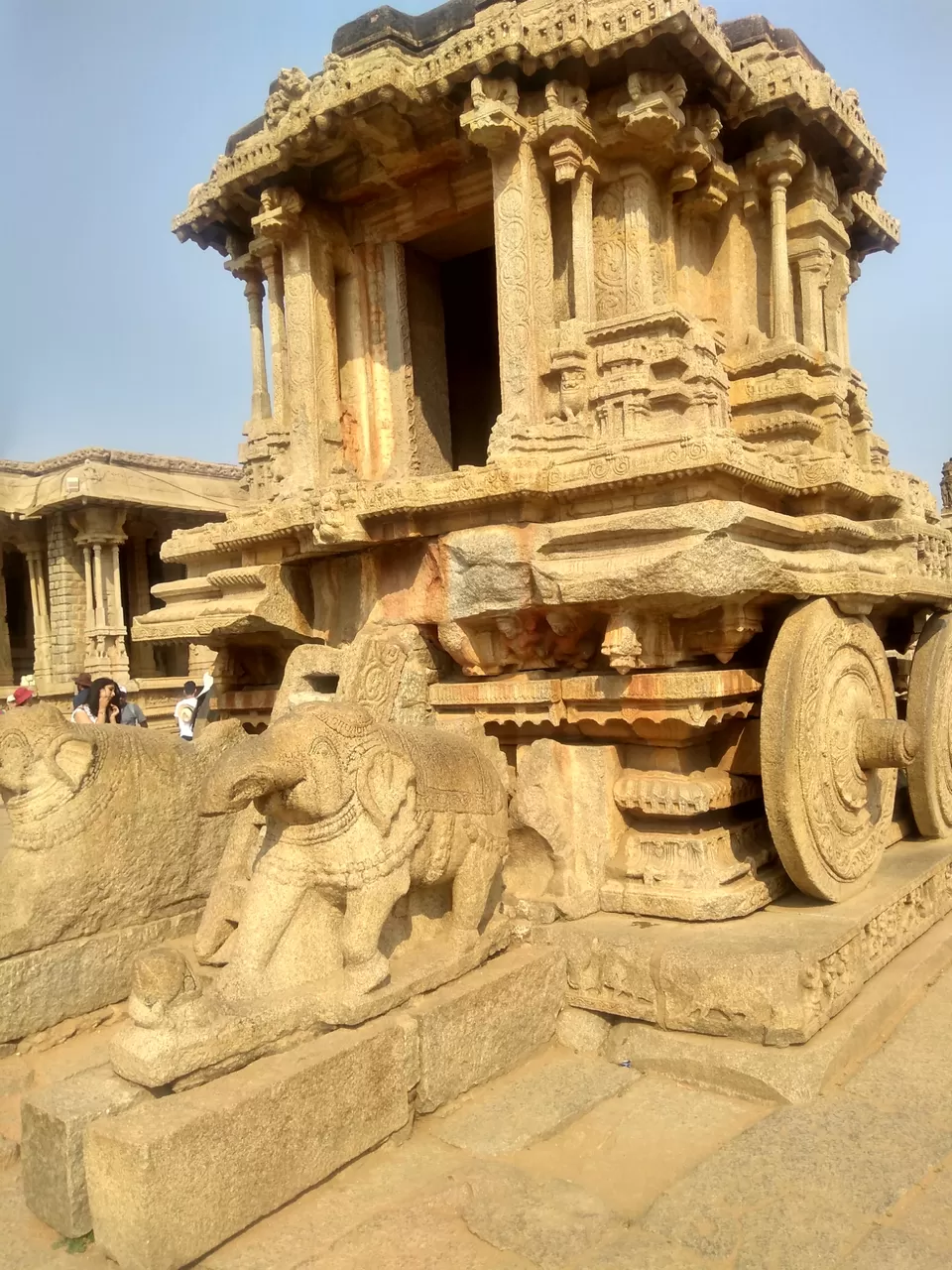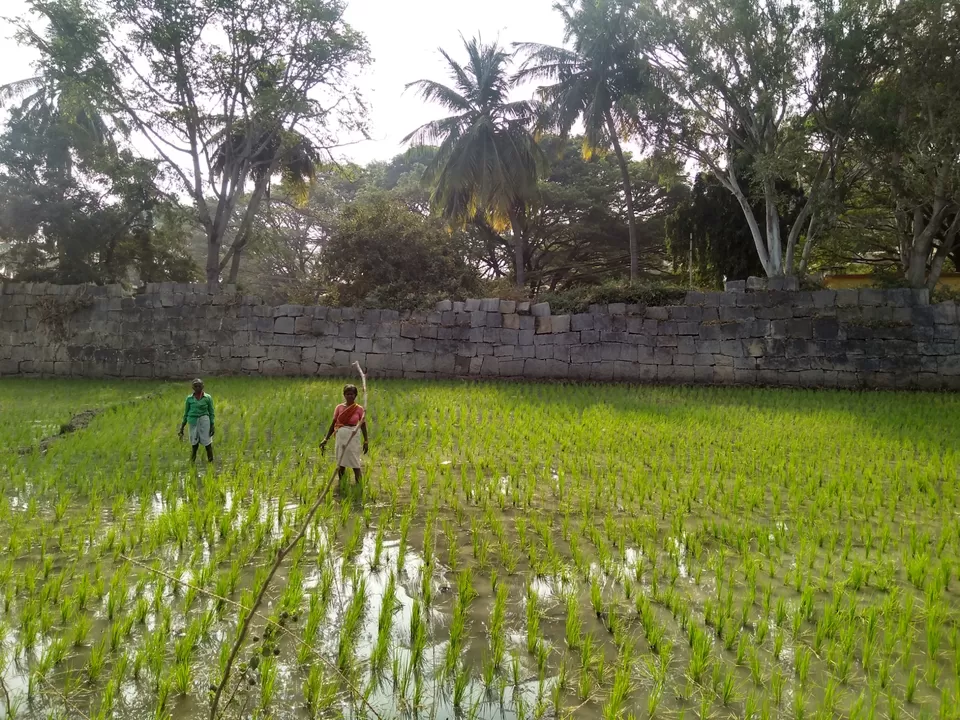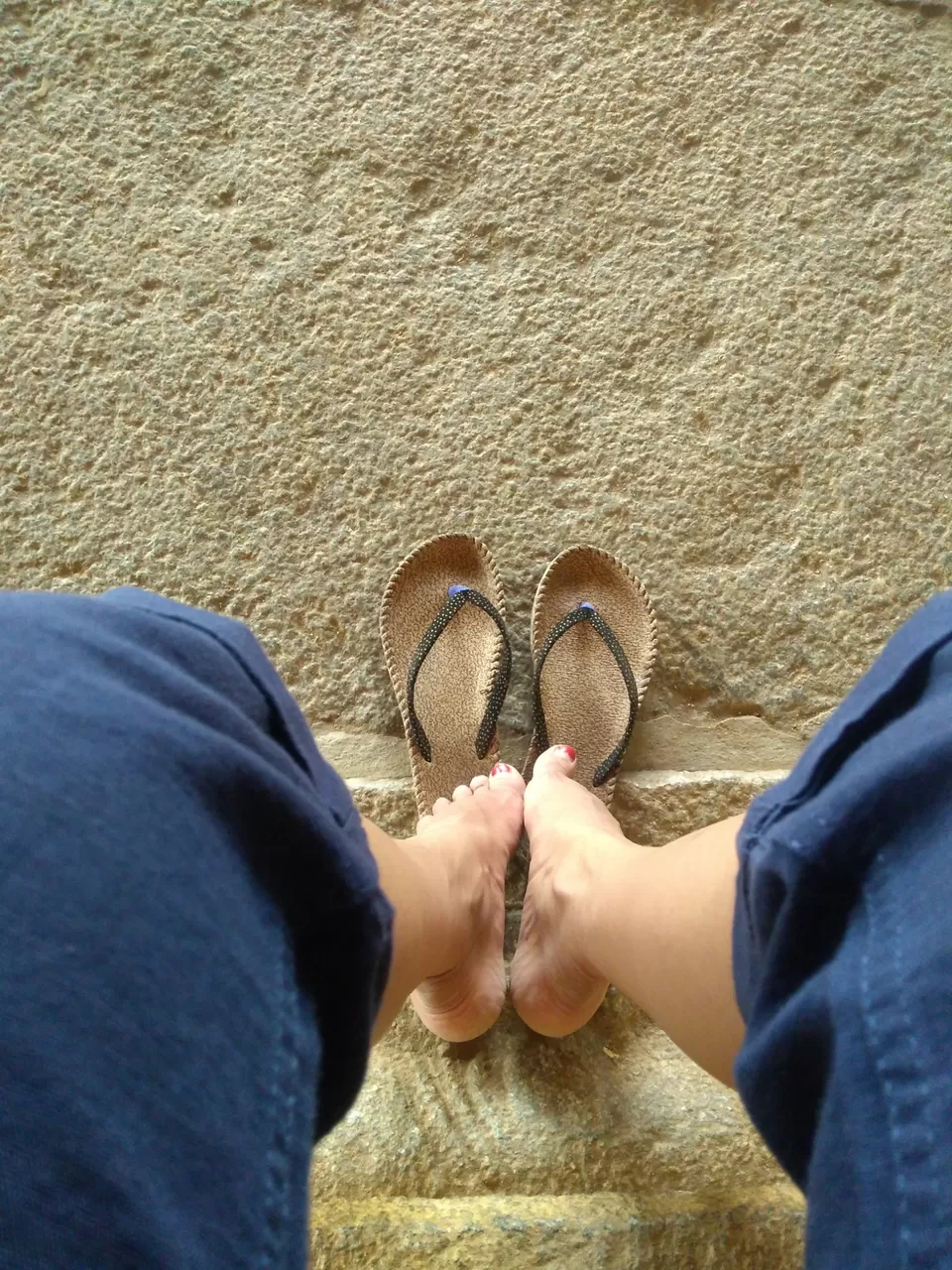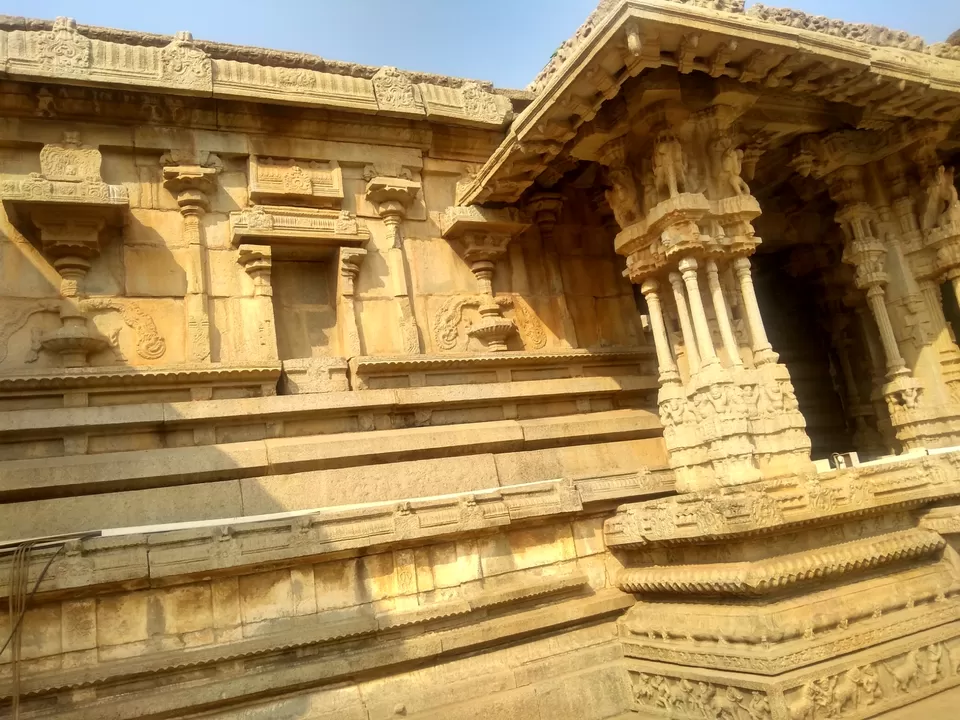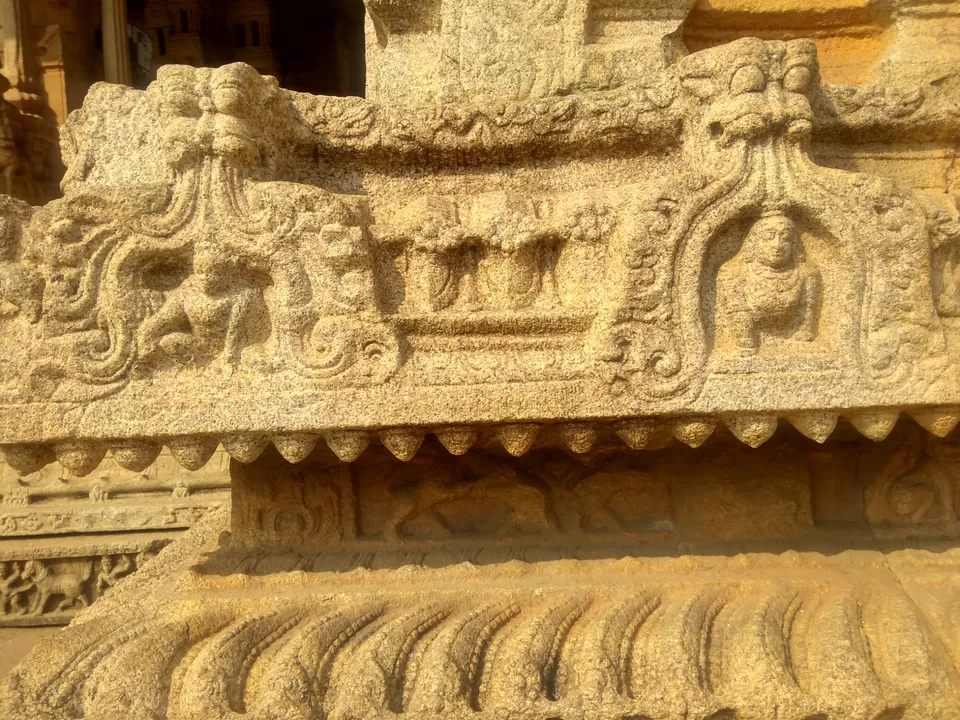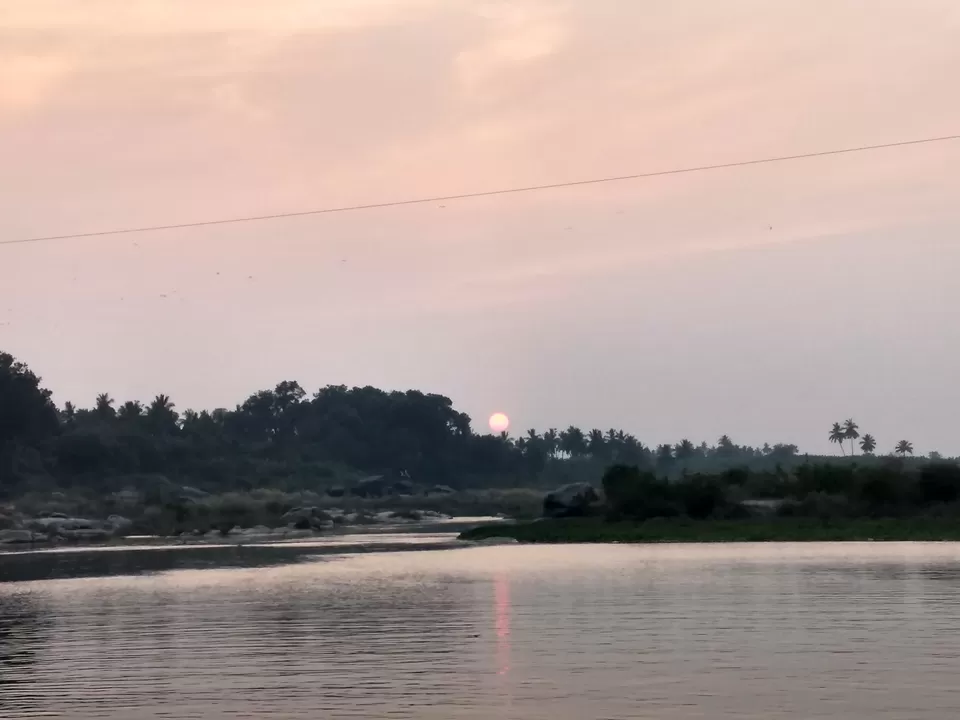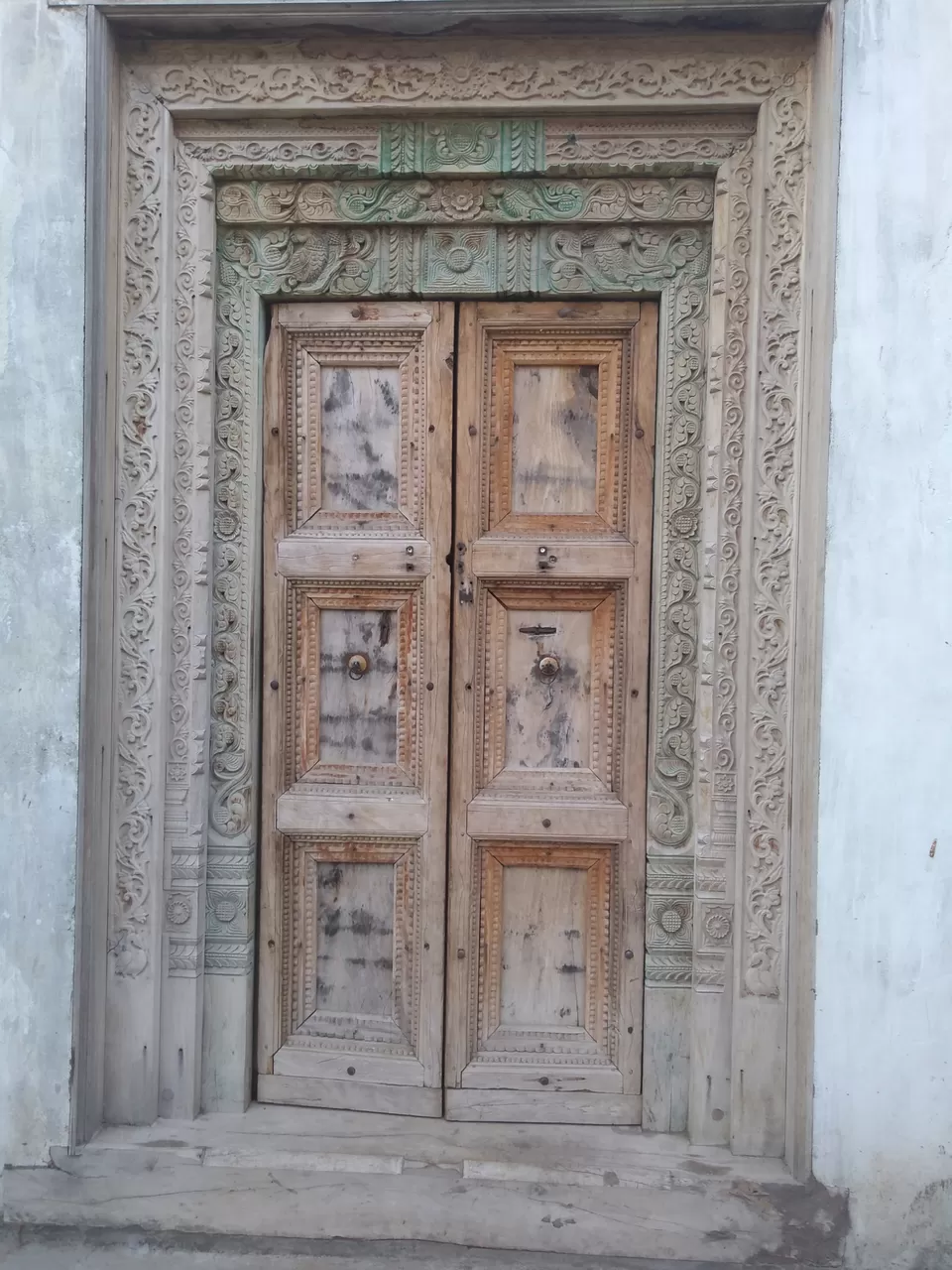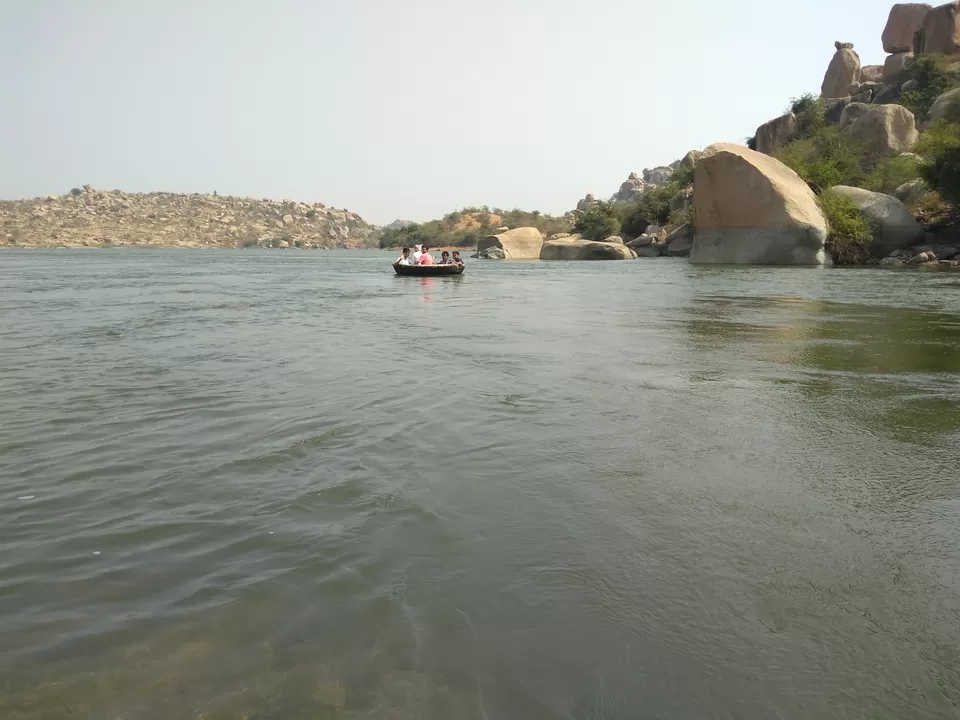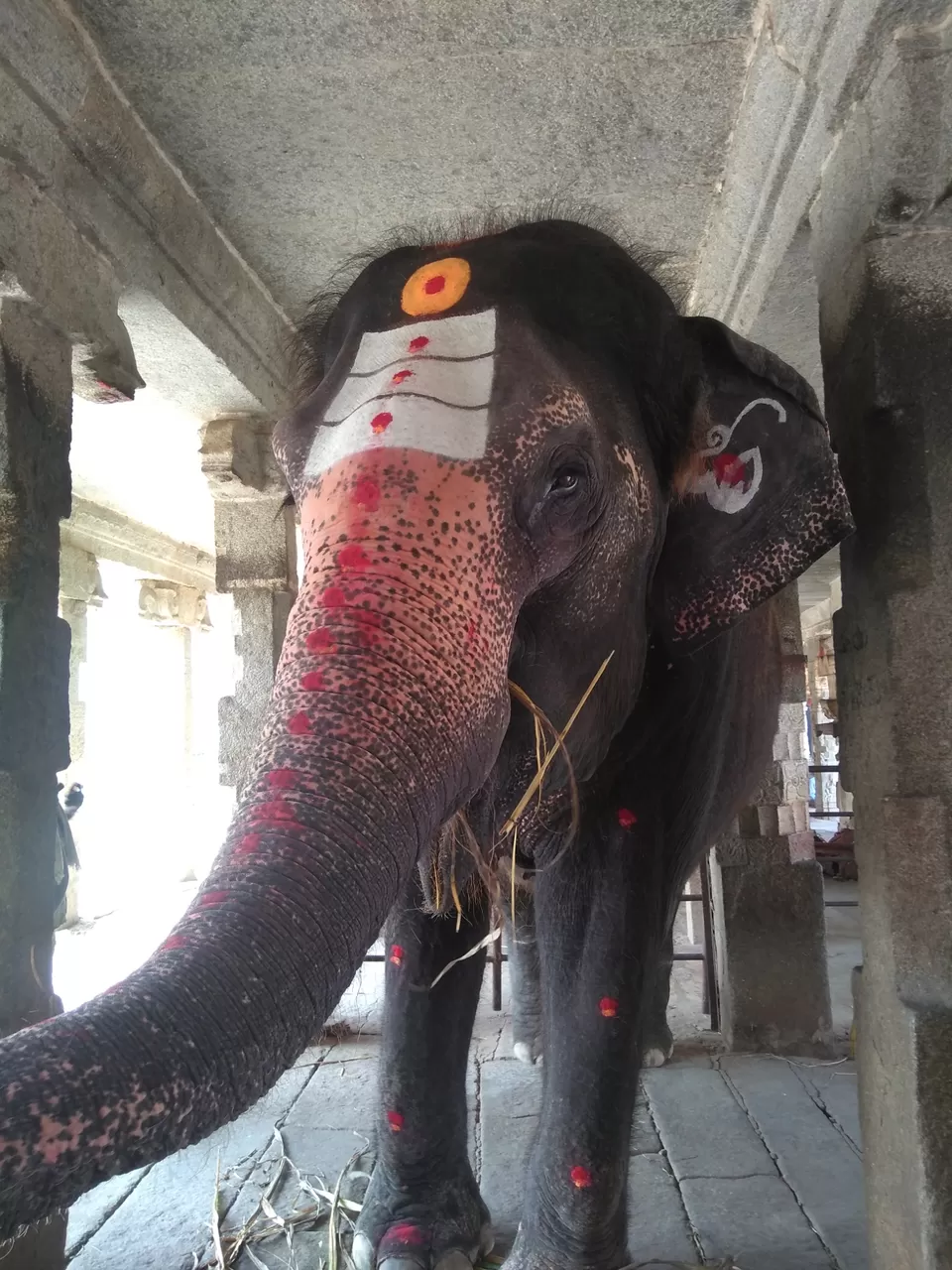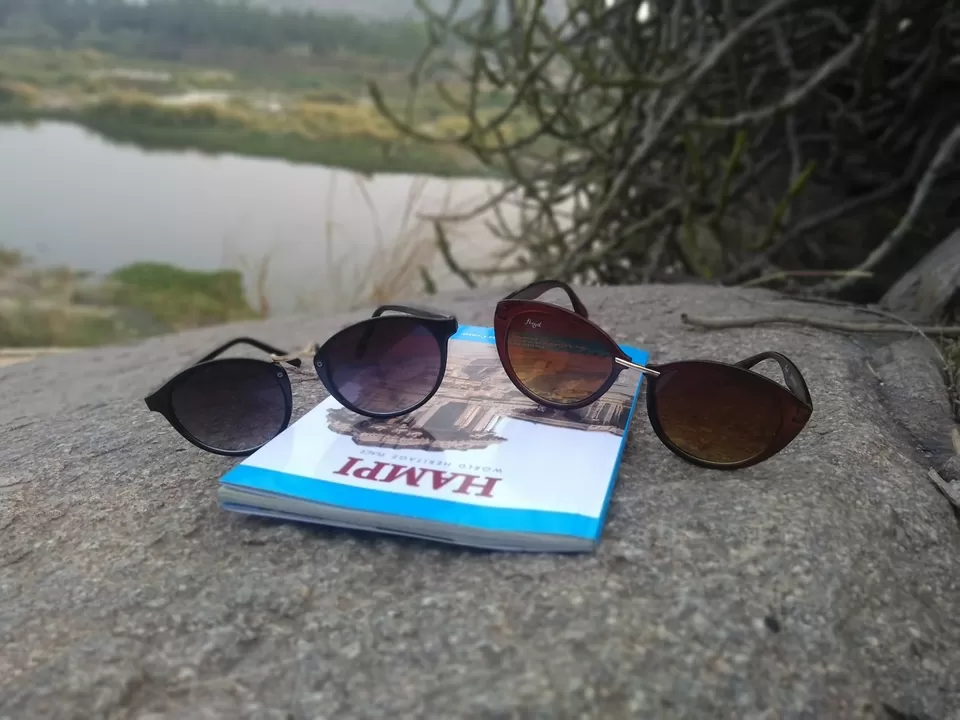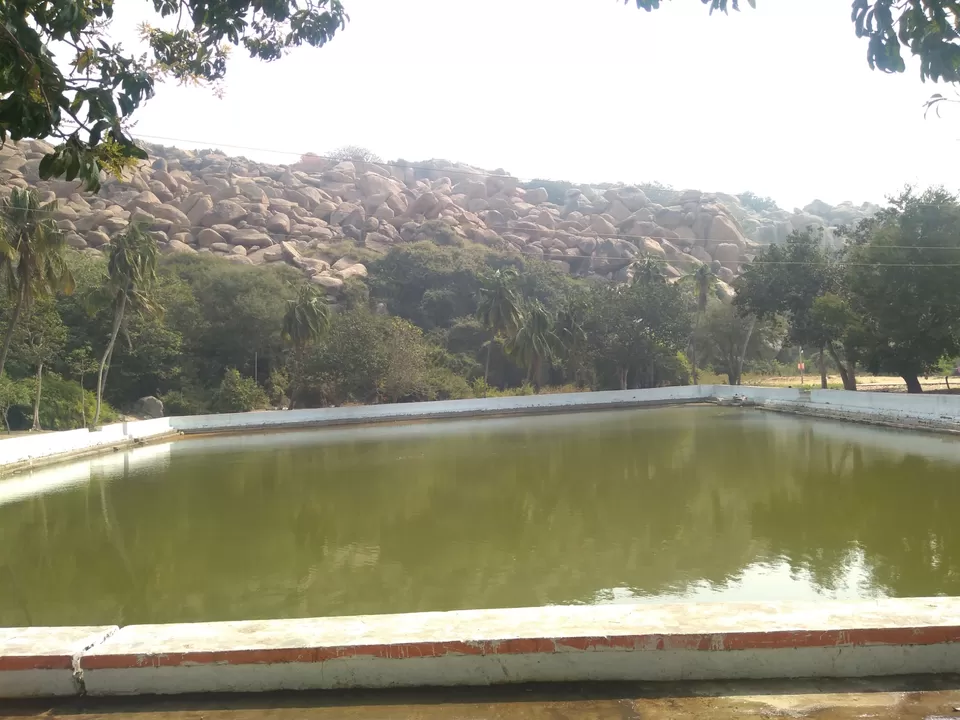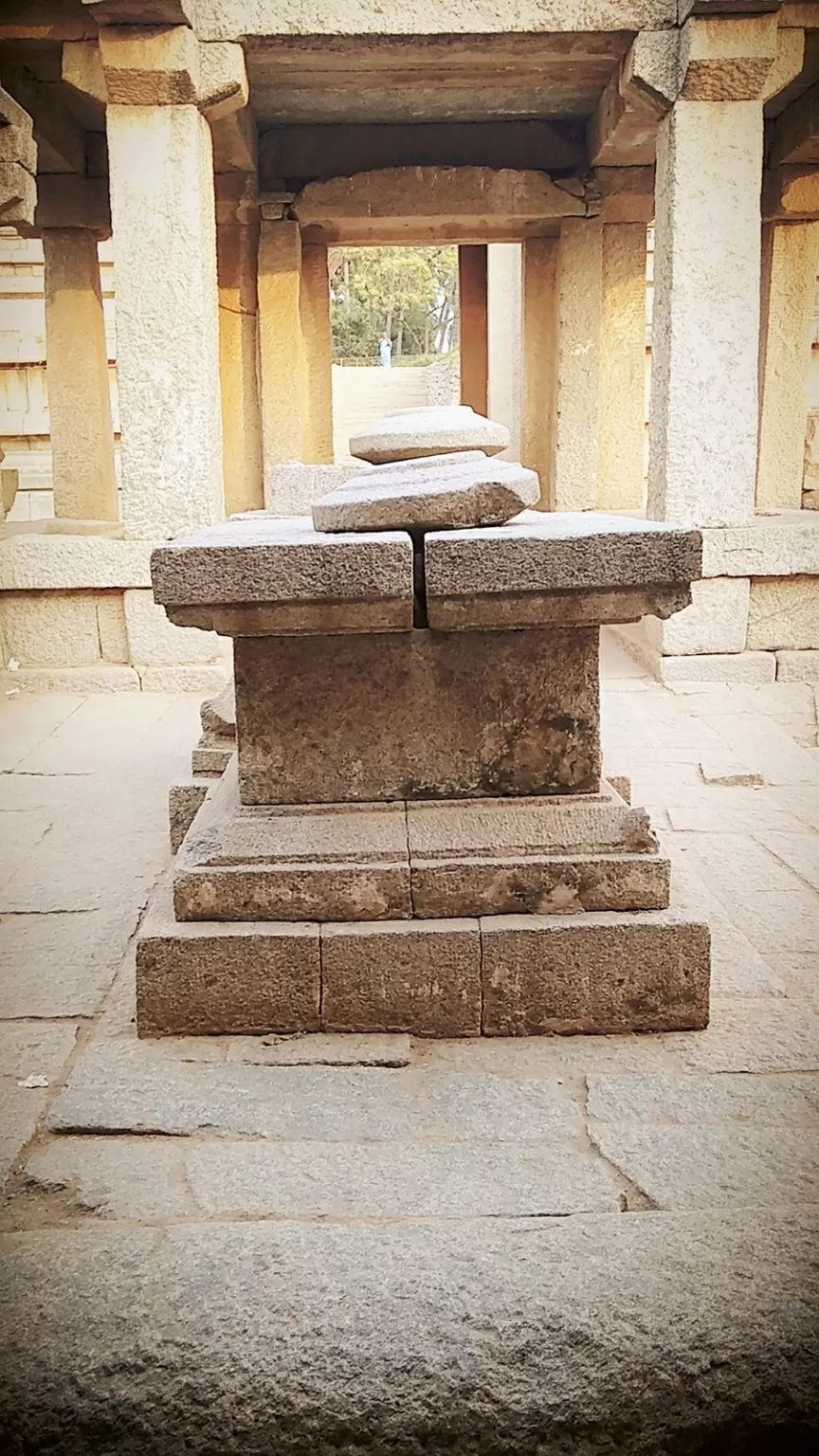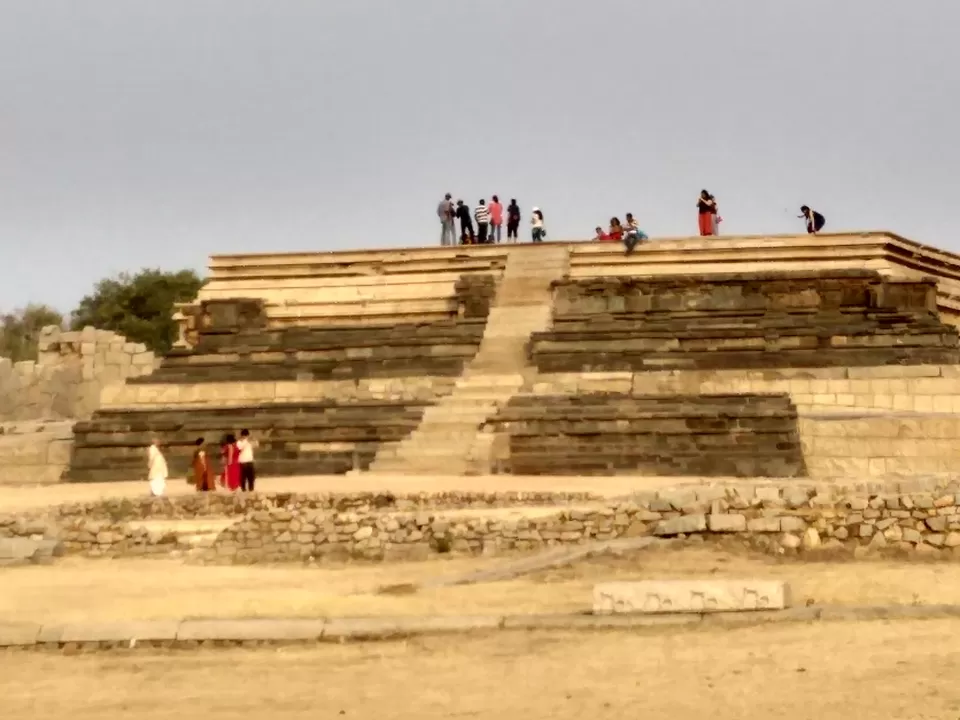 Last month in January, we visited Humpi. We were two people I and my friend. I hope our experience will guide other travelers and it will help them to explore.
We went from Pune by bus. We did all the bookings one month before. There is no direct bus to Humpi. You have to take a bus to Hospet. From Hospet you need to take city bus bus to Humpi both are at affordable prices. Humpi is basically a small village,if you book early you will find homestays and hotel in Humpi itself otherwise there are also good homestays and hotels on other side of the river also. If you do bookings on other side of river it is great because you get to explore more and more cultural diversity between villages. If you book hotel/homestay on other side you just need to take care that you need to cross the river before 6 30 since that is the last time ferry runs. On first day we explored Vitthal Mandir. If you book bicycle it is better to explore the place. Renting place is nearer to the bus stop where city bus from hospet drops so before checking in ,in morning if you rent bicycle that will be helpful because by the time of 12 'o clock all the bicycle will get rented and you will remain with the option of exploring the place by auto only. On first we did check in , we stayed in Satyadharma homestay quite a nice , nice people. We are Maharashtrian we found people working there were also speaking Marathi it was nice connecting with them. All other guest were foreigners. After checking in we took again ferry to humpi and we explored Vitthal Mandir first. From riverbank vitthal Mandir is on walking distance. There are two places from where you can take ferry one is near virupaksha mandir and second is near vitthal mandir. After exploring Vitthal Mandir we took auto. In our whole journey we never gave more than 150 for 10 km distance. We you will ask them they will start with any random numbers but you will have to bargain. You can avoid this headache if you rent bicycle in morning itself. Vitthal mandir is large area to cover and many spots too like kings balance. You should first buy map just after you step in village and then plan your visit to sites accordingly. It took us day long to explore Vitthal Mandir thats only site we visited on first day. At 6.30 we took ferry and returned to annegudi our homestay. On annegudi side we explored riverside area in evening during sunset. Lovely atmosphere it was.
Day 2 :27th January 2018
On second day we decided to rent bicycle. But we were not able to get it because we were late. So the small advice is if you want to rent cycles,reach to the store in the morning itself. Stores for renting bicycles are in area nearby to virupaksha mandir. If you ask local people they will guide you for the route. Bikes are not allowed in humpi still you can rent bike in annegudi side of the river. As we failed to rent bicycle we decided to explore everything by walk itself from Queen's Bath. We had lunch at small hotel near virupaksha mandir. Same area where cycles can be rented. Then we started with Virupaksha Mandir. A small note everybody is required to be fully clothed to enter in shiva temple here. Virupaksha is spectacular. Nine stories which are magnificently visible makes the whole mandir a spectacular view. It is nine-tiered and 50 metres in length. It is well built and has some previous structures.A renowned Vijayanagara King, Krishnadevaraya was a contributor of the temple.After Virupaksha temple we decided to take auto to Queens Bath and from there we covered all places by walk only. We covered Lotus Mahal, Elephant Stable, Underground temple, Sister's stone,the famous Dibba and Kishkindha. Each place has some great historical significance and each of it is masterpiece in terms of Architecture. We covered everything by 6 p.m. that day. Then we decided to explore Humpi Island. To reach humpi island you have to take ferry from the point of river which is near Virupaksha Mandir. Last ferry runs at 6 30 p.m. so if you want to cross river,cross before 6 30. We were late but we reached just before ferry was leaving. Humpi island is basically a placed specially inhabited for tourists. All fancy guesthouses and restaurants are in this area of humpi. Small market is also there if you are good at bargaining it will help you here. We rented a bike here. Initially bike charges you will listen from seller to rent will be 500 but here also you should bargain to reduce that to near to 300 rs. We took bike and headed for camp fire at our homestay. And an interesting day ended here.
Day 3 : 28th January 2018
This day we decided to explore whole mythological side of humpi. This all places are present on annegudi side of river so we and our bike we started with talwar gutta then vali caves and shabri cave. Each place has mythological significance and there are temples along the way to explore. Then there is hanuman temple which is on Anjani Parvat which is supposed to be a place where lord hanuman was born. You have to climb too many stairs yo reach to mandir so it is important that before starting to climb you should take water bottle with you also eat something to retain energy,otherwise whole process will dehydrate you. Also we visited pauna lake and pumpa sarovar. For directions you can ask to local they will help you. In afternoon we had lunch at humpi island and then we returned the bike then we did some shopping. After we returned to homestays we did checkout. We took bus from annegudi river point to hospet. We had our bus for pune ready. And our trip ended here.
At the end of the trip we both were haunted by the magic of this place. We were so in love with the place that we were discussing we should extend our holiday. Humpi mesmerizes with her beauty and magic. ????????