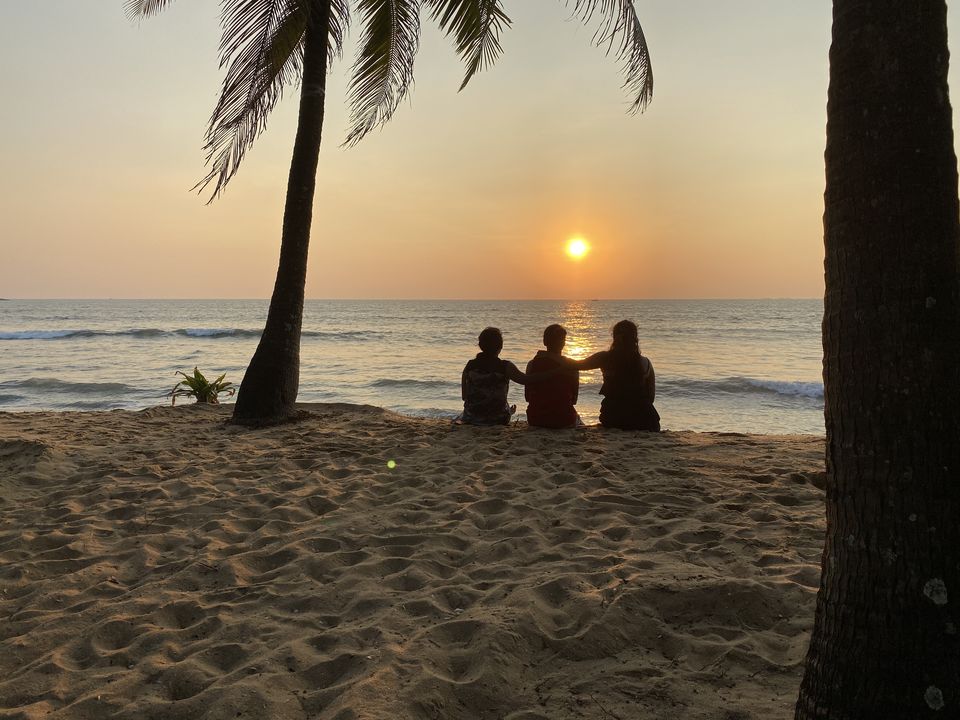 Alternating between relaxed coastal town and hectic nightmare, Mangaluru is a useful gateway for the Konkan coast and the Kodagu region. While there's not a lot to do here, it has an appealing off-the-beaten-path feel, and the spicy seafood dishes are sensational.
Our Mangalore trip started on December 9th with the usual gang. An overnight train journey from Erode took us directly to Mangalore Railway station from where we had to take a local bus journey for 1:45 hours to reach the Kaup Beach Bus Stop. We then took an auto (Rs:60/- very reasonable and we didnt do any bargain) to reach Sai Radha Heritage Beach which was hardly 7 minutes from there.
Sai Radha Heritage Beach
Awww... 2 days of heaven for us.. just to eat.. sleep..play by the beach and repeat.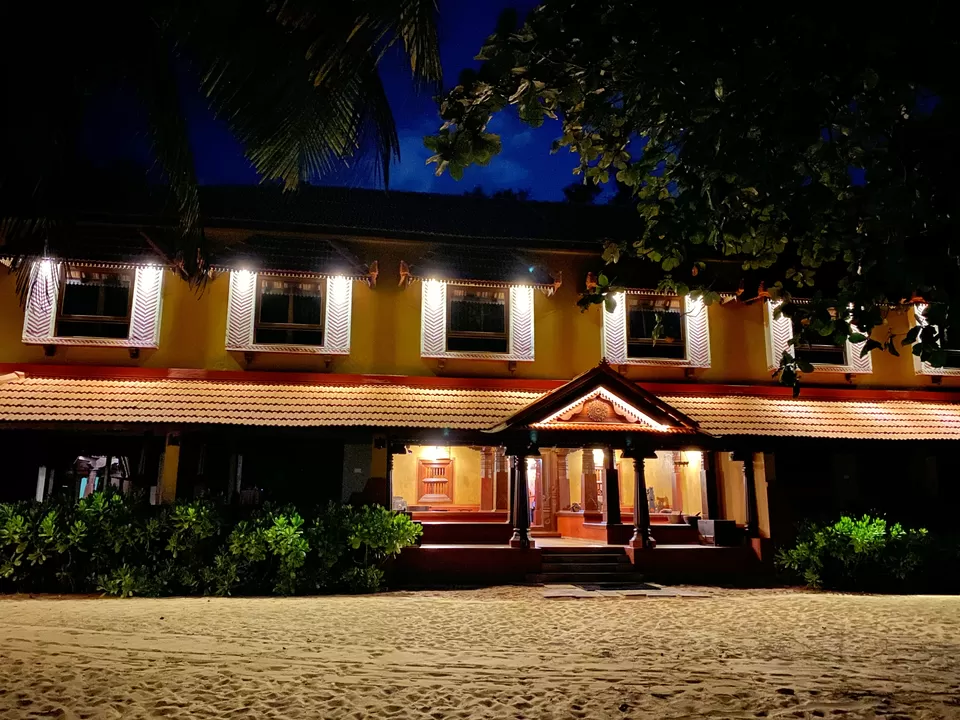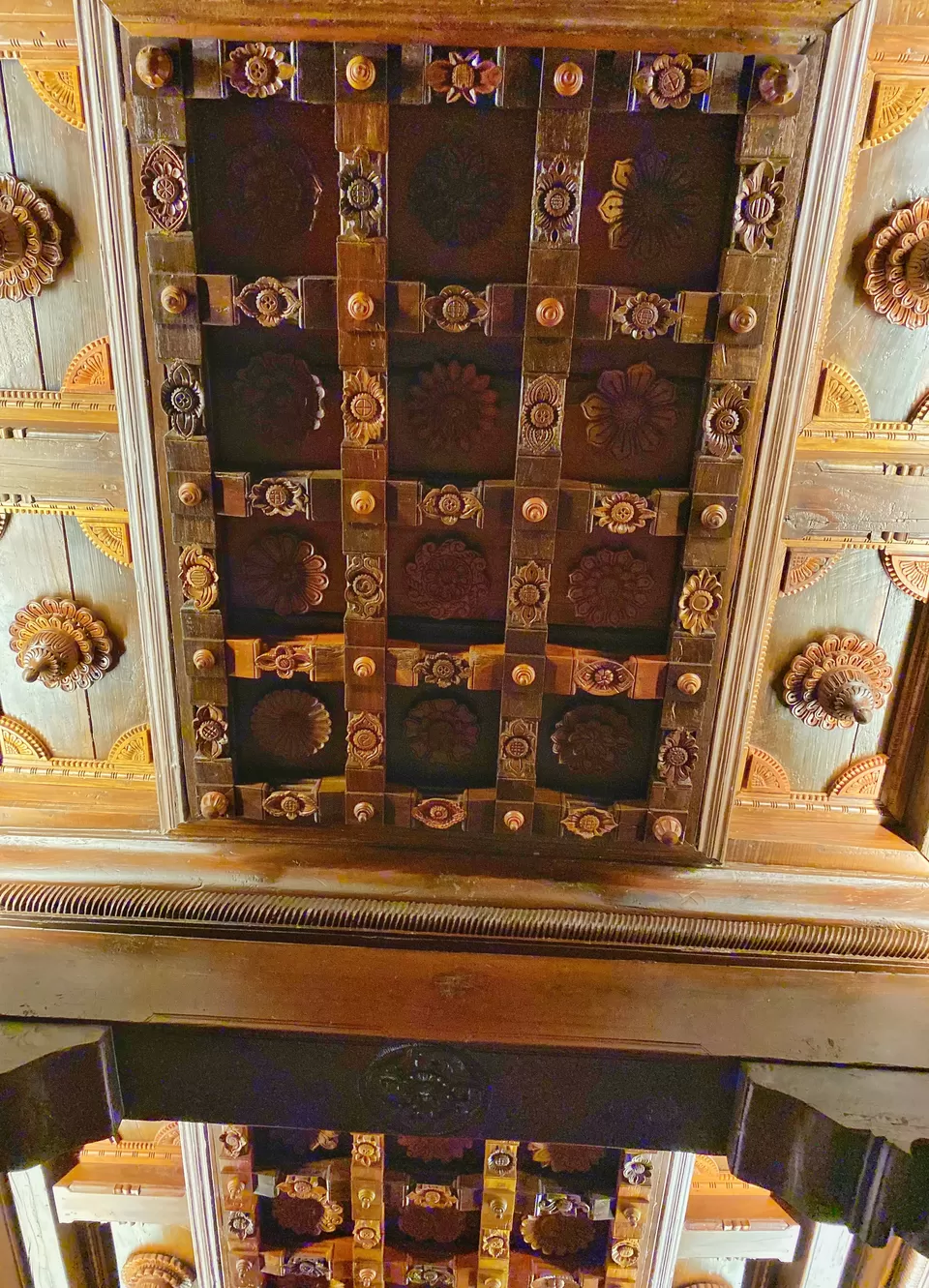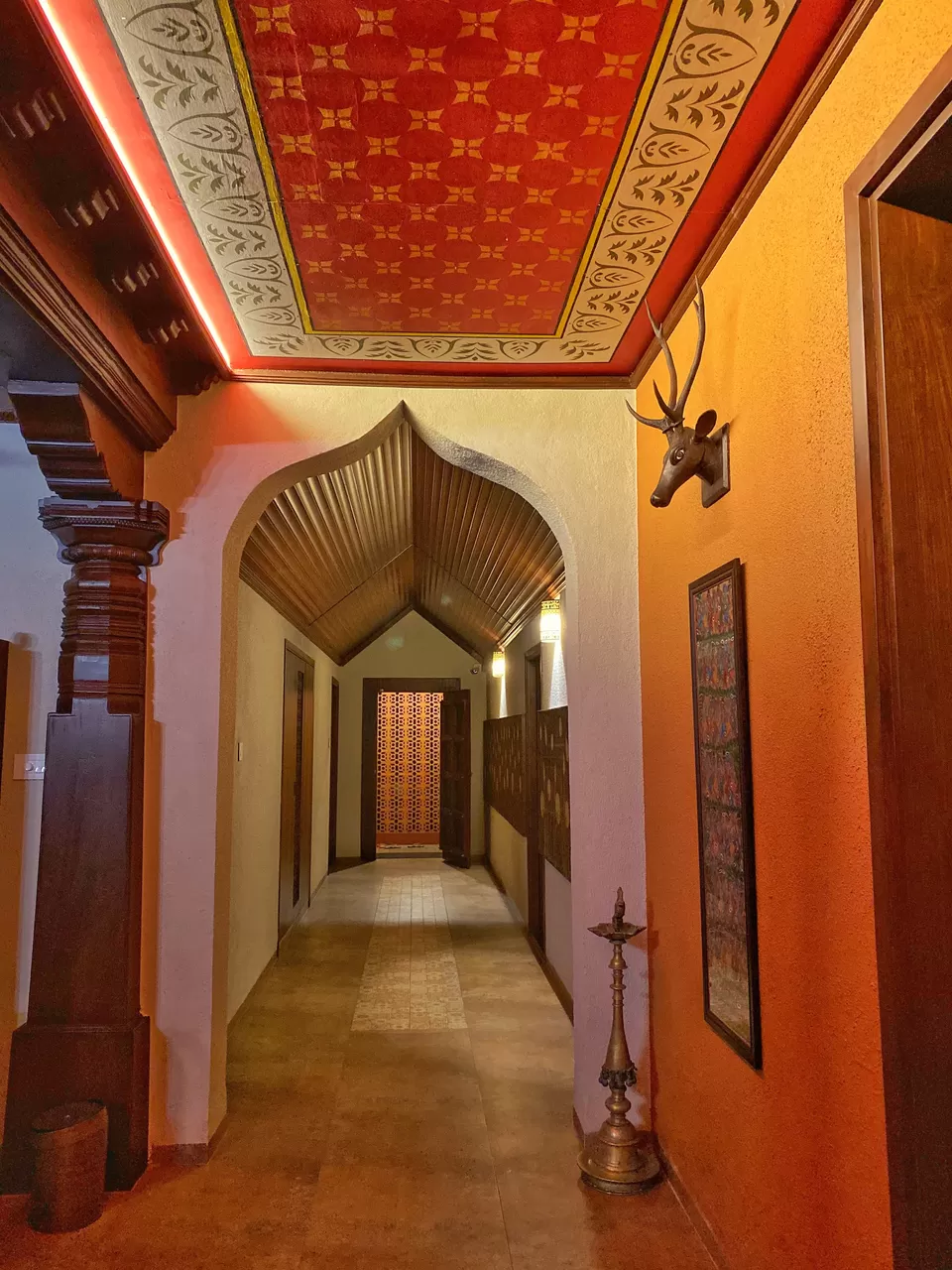 Day 1:
We reached by 7:45 am and had coffee/tea. Literally we kept the bags in our room and headed straight away to the beach to chill with random photo sessions! We had our complimentary breakfast ( Neer Dosa with coconut chutney & Sambar) and back to the beach. Awesome know?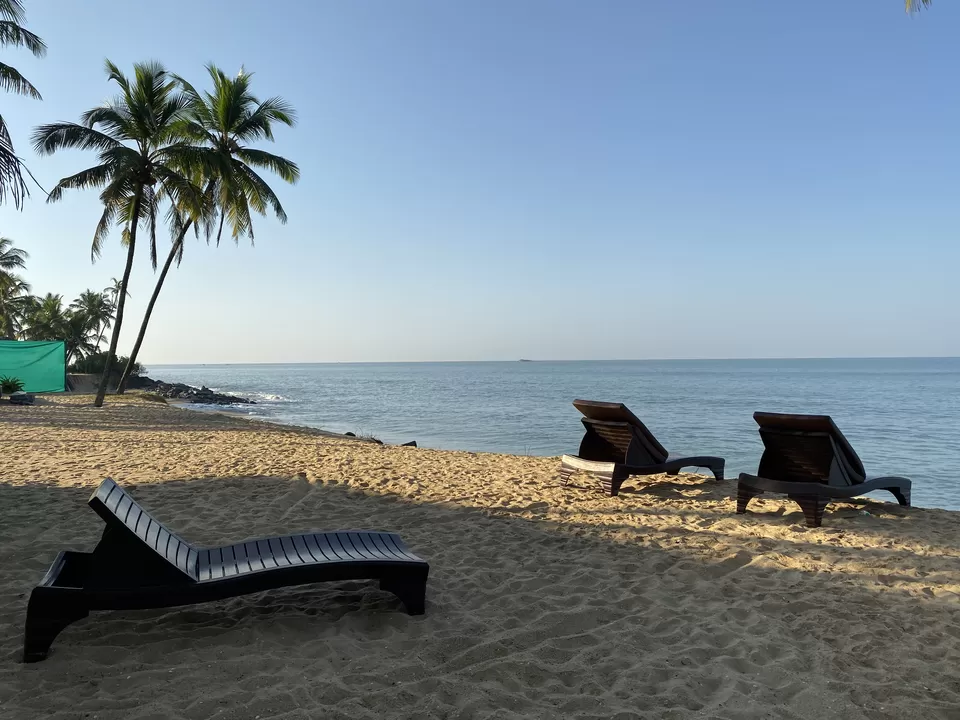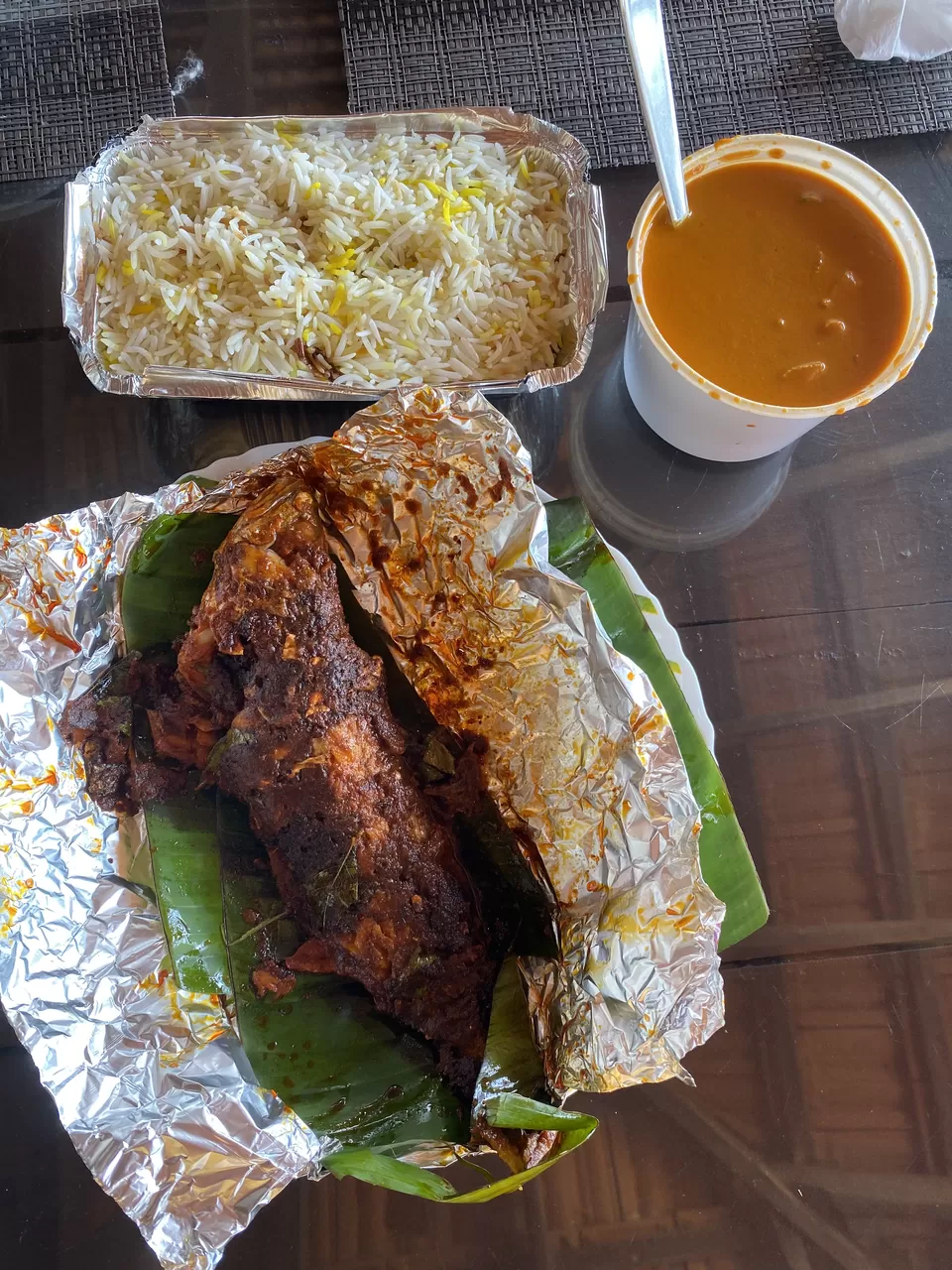 For lunch we had to order from an outside restaurant as they don't have a kitchen at the resort. Don't really remember the name but the food was good though it was expensive(Especially the delivery fee was Rs:100/-). We didn't have an option otherwise.
In the evening, we walked all the way to the Kaup Beach Light House (around 3 kms from the resort).
It was literally a workout for us as we took the beach route rather than the road. We were collecting a lot of pretty sea shells on our way and the lucky me found a live Star Fish (We are kind hearted , took some selfies with it and let it back into the ocean). Shells piled up so much that i had to donate my stole for carrying them.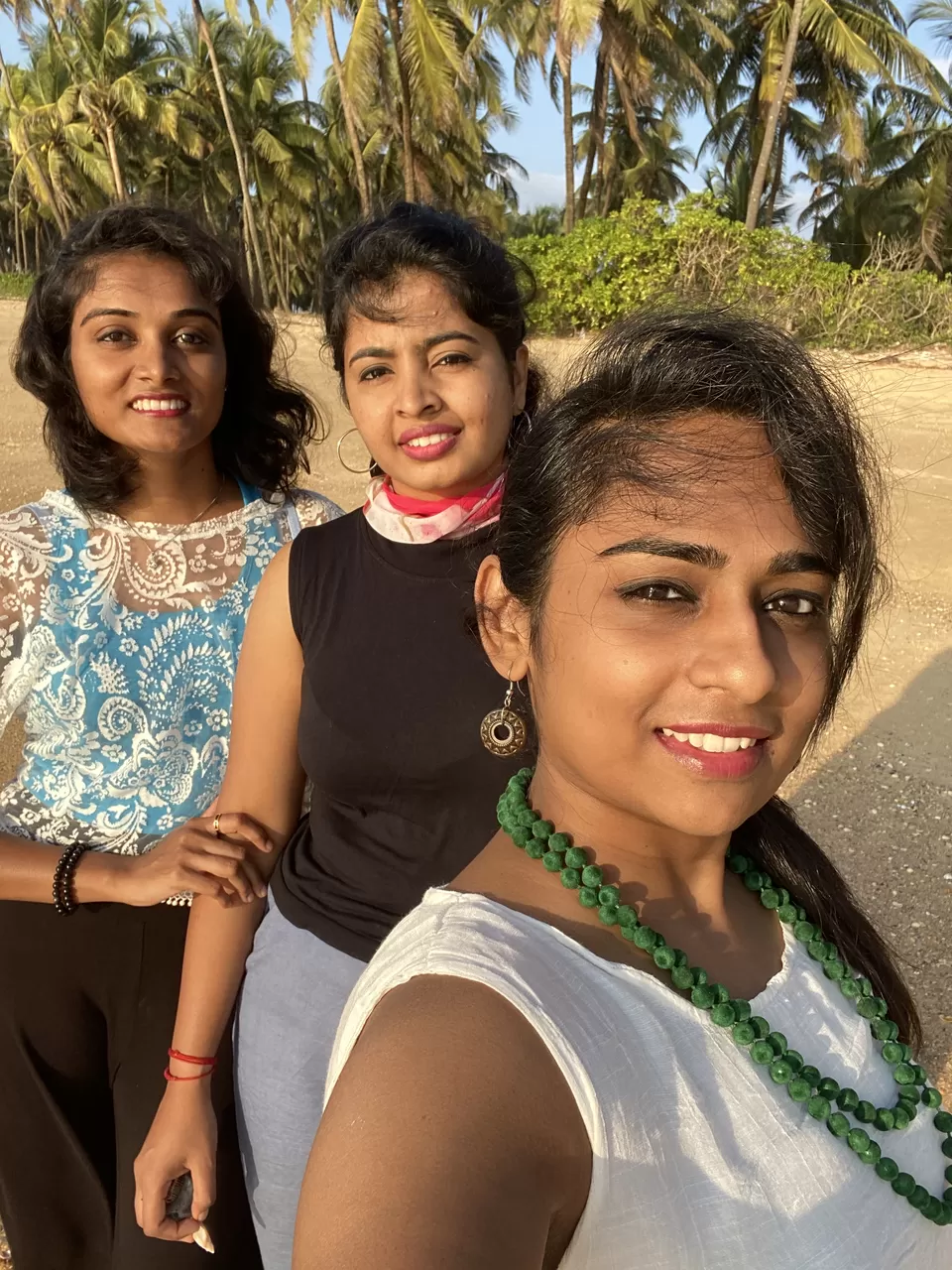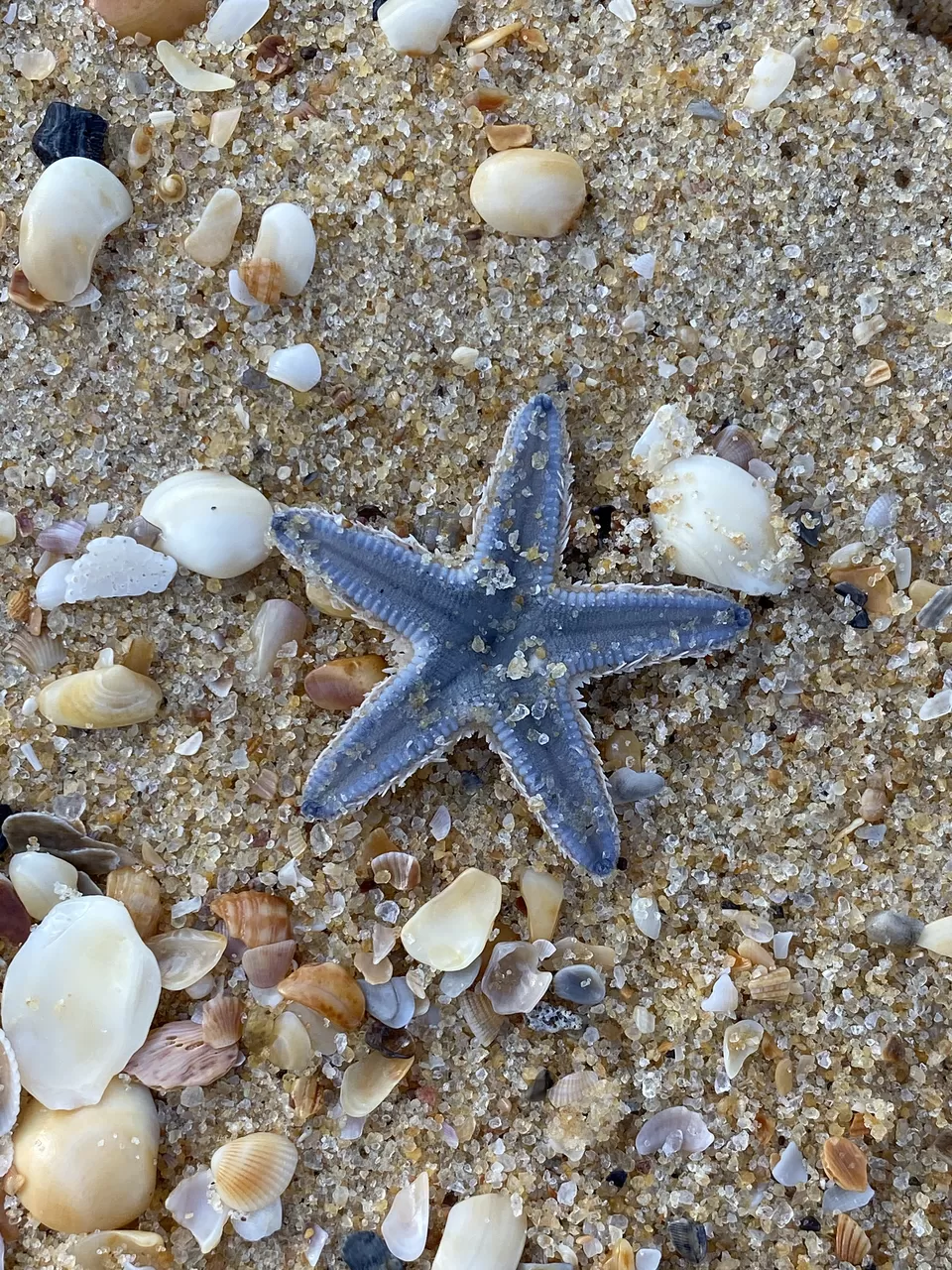 While doing all these, we almost forgot that we had to climb the light house to witness the sunset. Fire in the mountain.. run..run..run.. Literally we started running (heavy workout this time) and reached the Light House base. The lighthouse offers the people who dare to climb all the way up to a beautiful and breathtaking panoramic view of the sea and also the Manipal skyline on the other side. It is open for visitors during the day time and closes before sunset. It shuts at 5 pm and the ticket cost is ₹10 for a single person and ₹20 if you want to carry a camera.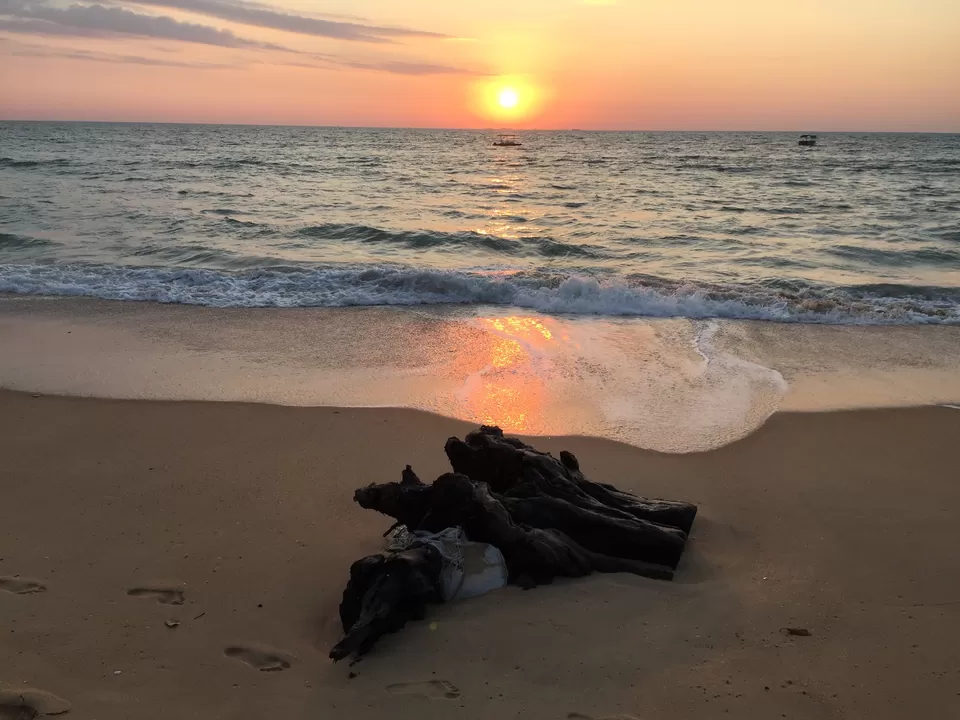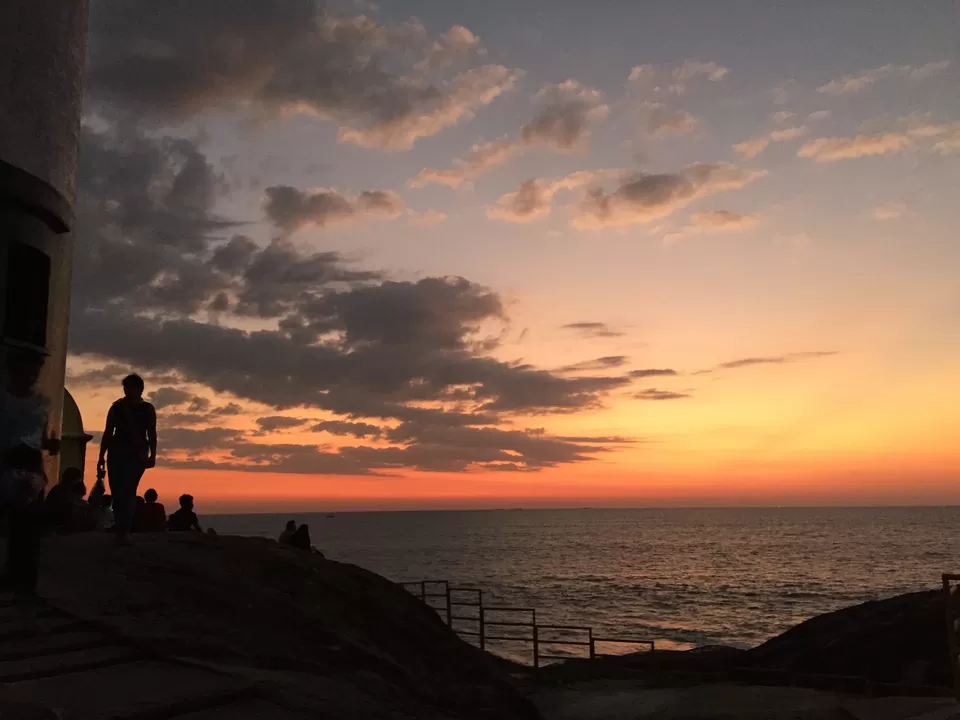 "Light House il aeri nikka poren..naan" - a famous Tamil song from the 90's . The lighthouse, which stands 27.12 m above the base was built in 1901 and has for all these years stood on the rocks guiding thousands of sailors and warning the presence of dangerous rocks.(To mention, all beaches from Mangalore to Kundapura is very clean and so is the water.)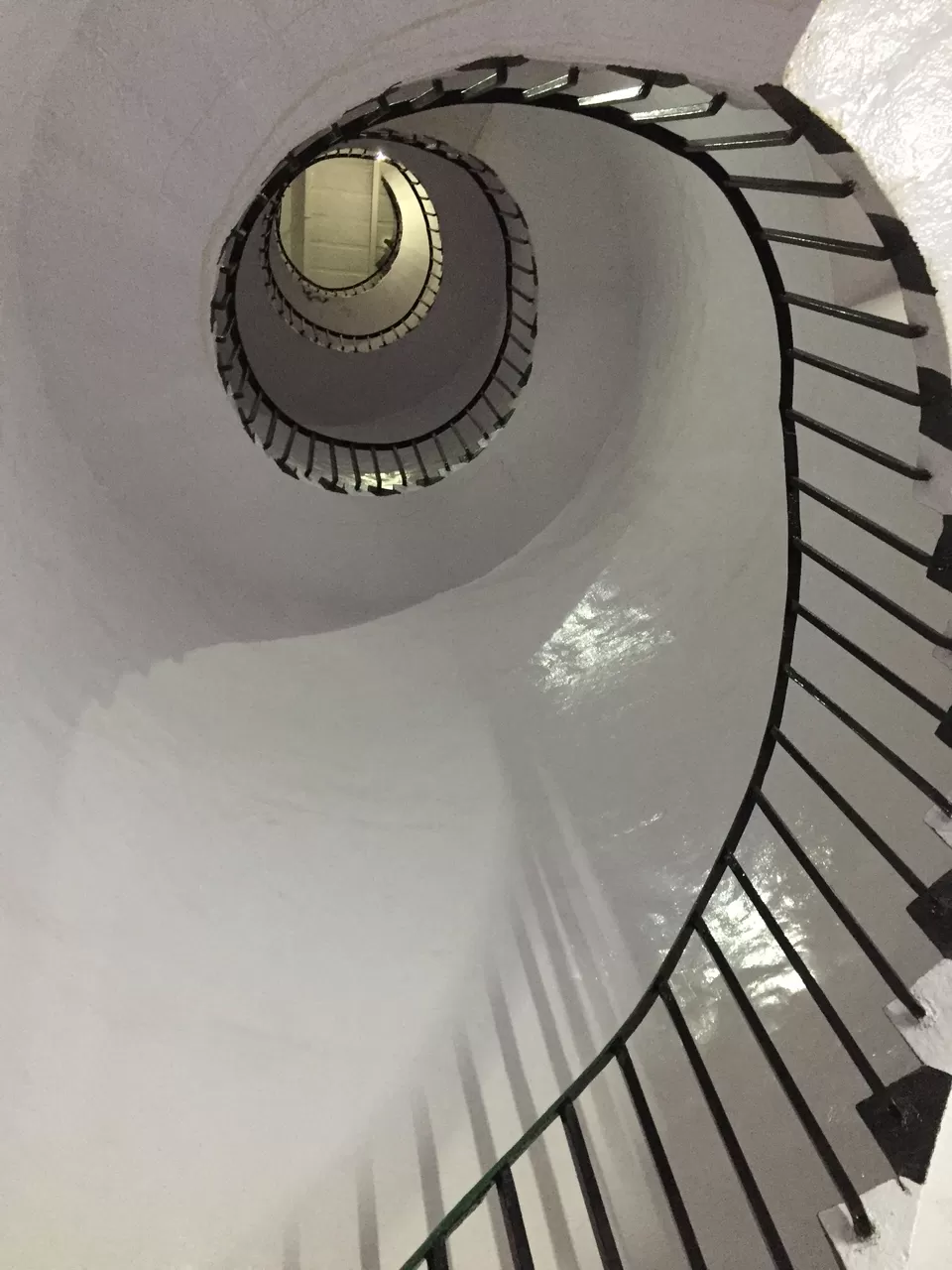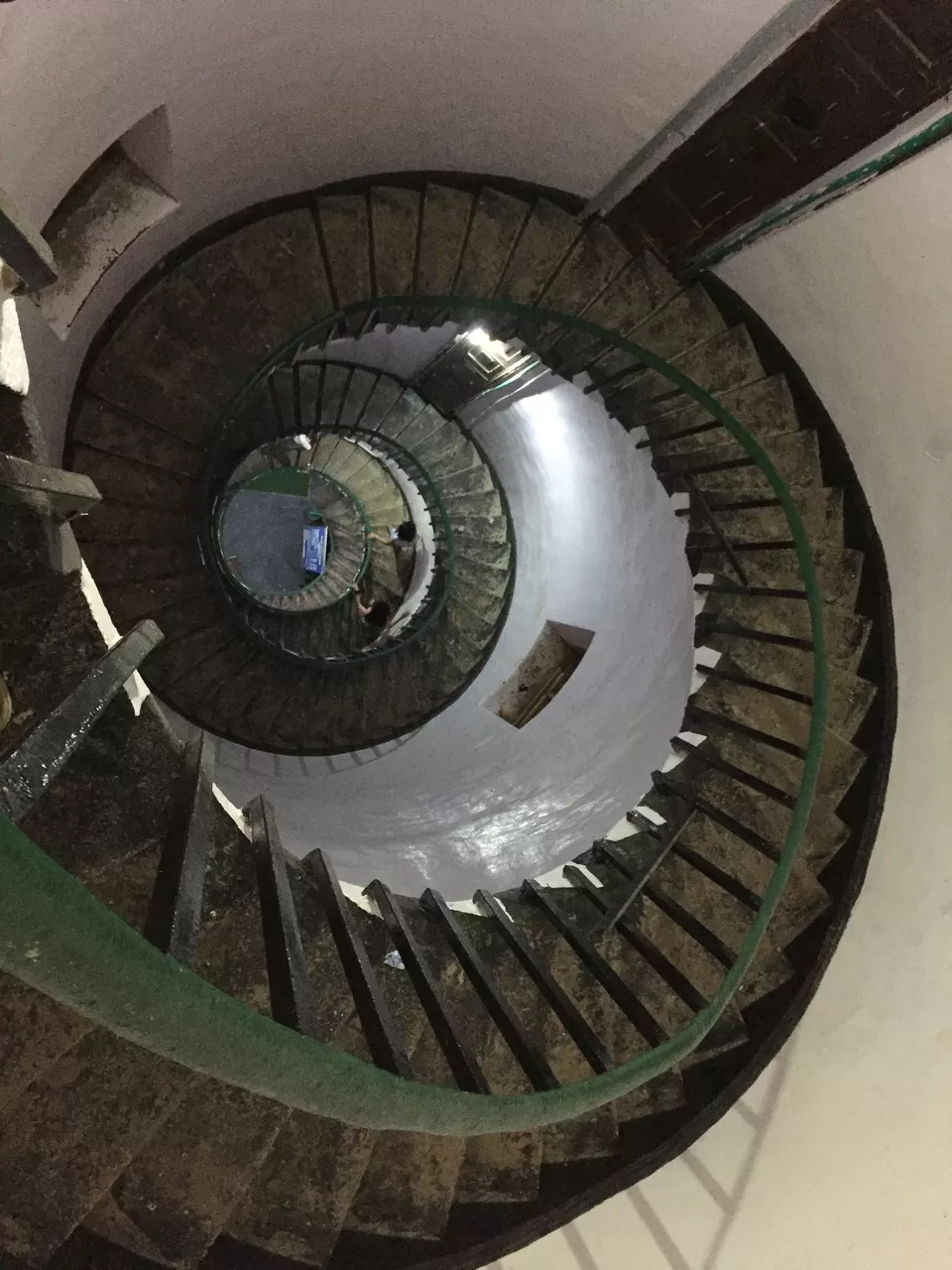 Here comes the highlight. We had to climb a scary staircase of almost 150 steps. Round and round and round..there it goes.. Please don't look down.When you reach the last spiral there is a small room which comprises of small narrow wooden steps, where you have to carefully climb to arrive at the balcony of the lighthouse. You are allowed only a few minutes to enjoy the view before you are asked to leave the space for the waiting crowd, especially during the peak holiday season. In our case, we reached the top just in time to enjoy the beautiful sunset and take some photos(selfies and groupfies..) and were chased away by the guard. We all know that Karma is a Boomerang but these scary steps were also a Boomerang. So keep all your stuffs inside the bag, Hold on to the rails, don't look down, don't talk and just concentrate on those steps. LOL.
Even after the fainting session, we didn't get tired to take photos. Went besides the Light House and after that we headed to the sweet corn stall at a 150 m distance. Had some Kaara Pori (Puffed rice to be specific), Gobi Manchurian and Tea. Bought few snacks for us and took an auto from there.
After having a delicious dinner from the same outside restaurant, we were so damn tired and dozed off.
Day 2:
Woke up .. Got refreshed and straight to the beach! Had idli and Vada as our Complimentary breakfast.
Who doesn't love to have a relaxing body massage on a vacation? There was an authentic Ayurvedic Massage centre inside the resort. I had Nasya massage done specially for Allergies (Yes, am allergic to dust ) and my friends had Shirodhara (Head massage) & Full Body Massage. Mine was over well ahead of theirs. After bathing, I had ample time to get tanned by the beach on the couch (Music and nap was free though). Those culprits were having a photo session without me. (They actually called me but i was more happy with my beach couch).As usual we ordered lunch from outside and spent rest of the day playing by the beach.
Night was more often than the day... Yes! Music by the beach with moonlight dinner. It was a full moon day and waves were scary though. The place where we chilling in the morning was almost vanished by the waves. Good Food..Good Music.. Good Friends.. what else could one ask for?
We had to sleep early so as to reach Manipal on time the next morning.
Day 3:
Our beautiful resort made us feel like a second home to us and we left with heavy-hearts from there. We took the same auto as the first day to reach the Kaup Bus stop. In less than 10 minutes we got into the bus and reached Manipal in 30 minutes.
Souls on Roads!!!
The day has finally come to do justice for my blog. Souls on roads! Ta-Ta-Da ... we rented a Zoom car from Manipal County. Yes, "Long drive pe chalte.. chalte.." wali feeling. My favorite Maruthi Swift Automatic. We filled the gas, filled our tummies with Mangalore buns and Masala Dosa @ the famous Pangala Restaurant on the Mangalore highway.
After a good breakfast, we headed towards few tourist places from our itenary.
St. Lawrence Church
St. Lawrence Shrine or Attur Church is a Roman Catholic church in Karkala, India. It was built in 1759Attur Church is situated on the outskirts of Karkala in the Karnataka state of India. It is situated 58 km from Mangalore. Placed amidst placid greenery, the Attur-Karkala parish has a rich history.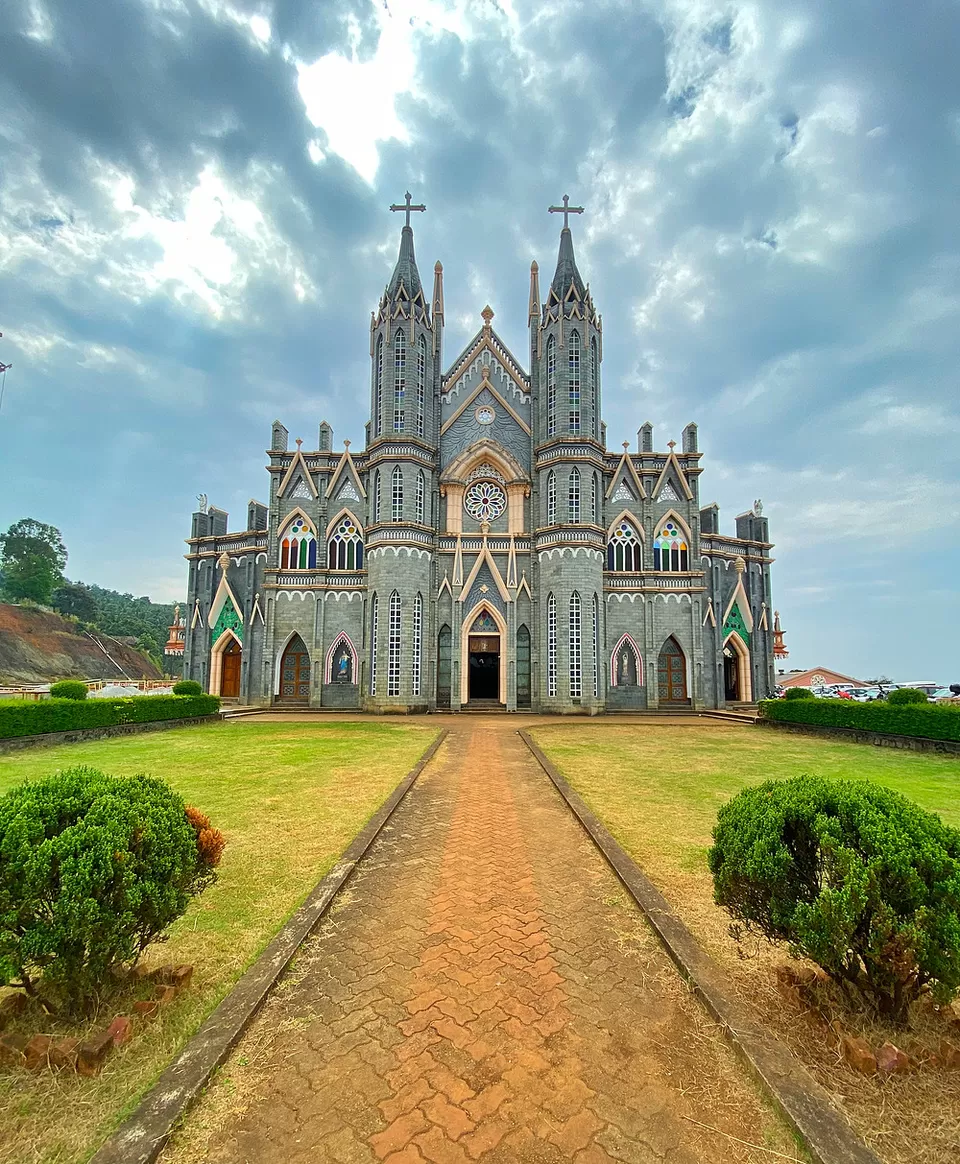 On our way back, we crossed this huge Hanuman Statue and couldn't stop from taking a pic.
Chaturmukha Basadi
This site was named Chaturmukha Basadi as it has four doorways that are located in four directions and lead visitors to the garbhagriha. Upon entering the garbhagriha, visitors will get the chance to explore statues of Suryata, Malli and Ara. Apart from standing statues, the garbhagriha has images of Yakshi Padmavati and the 24th Tirthankar. Chaturmukha Basadi serves as the ideal place for people who are looking forward to spending time meditating.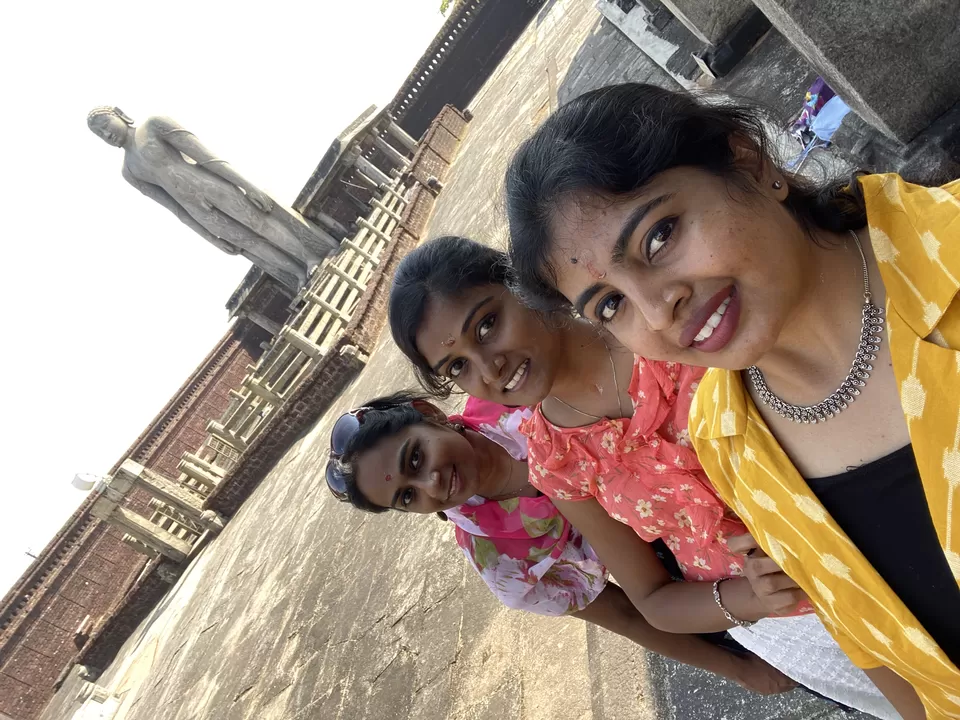 Lunch @ New Padiwal's Restaurant
We wanted to try the local cuisine but ended up here as we were so damn hungry :( The lunch was ok and not so great. We had the usual north Indian dishes.
Saavira Kambada Basadi
"Saavira Kambada Basadi" - means Thousand Pillar Jain Temple.⁠ "Basadi" means Jain Temple and this one is around 35km from Mangalore. Saavira kambada temple is popular for its artistic pillars. Every pillar narrates a story and each has its own beauty. A three-storeyed structure carved in granite with a tall pillar known as Manasthamba is what you see as you enter the temple. Just a glimpse around and you will surely fall in love with several exotic carvings you get to see.
The temple complex has 7 mandapas supported by beautifully carved pillars built in the Vijayanagara style and no two pillars are alike. The top two storeys are carved in wood and the lowest one in stone. The 8 ft idol of Chandranatha Swami made of Panchadhatu present in the Garbha Griha.⁠
Pithrody Udyavar Beach drive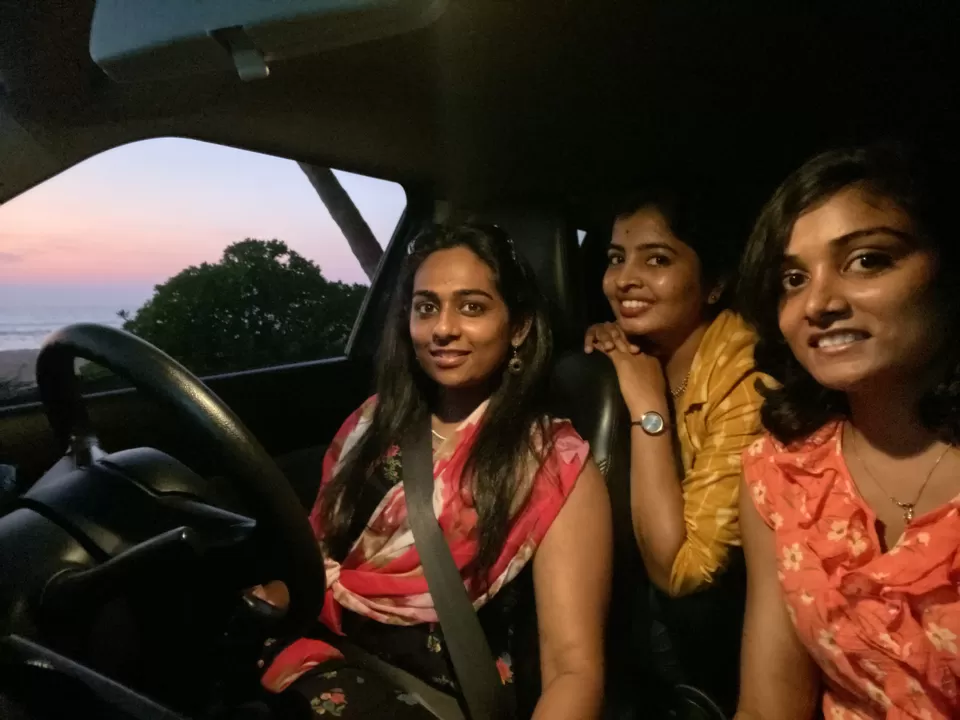 To watch our crazy beach drive videos, click on the Instagram Post below.
Day 4:
The last day of our trip. That's so sad know! After we woke up, we literally changed clothes and left for the beach drive.
(Don't judge us.. we had a different plan) :P
Delta Beach Backwater drive
Backwaters on my left and Beach on the right !!⁠
One more crazy Road Tripping💃 We all must have heard about " A road to heaven! " Right? But this was just the opposite 🙊 They were extending the coastal road and we were driving on the same thing called "road".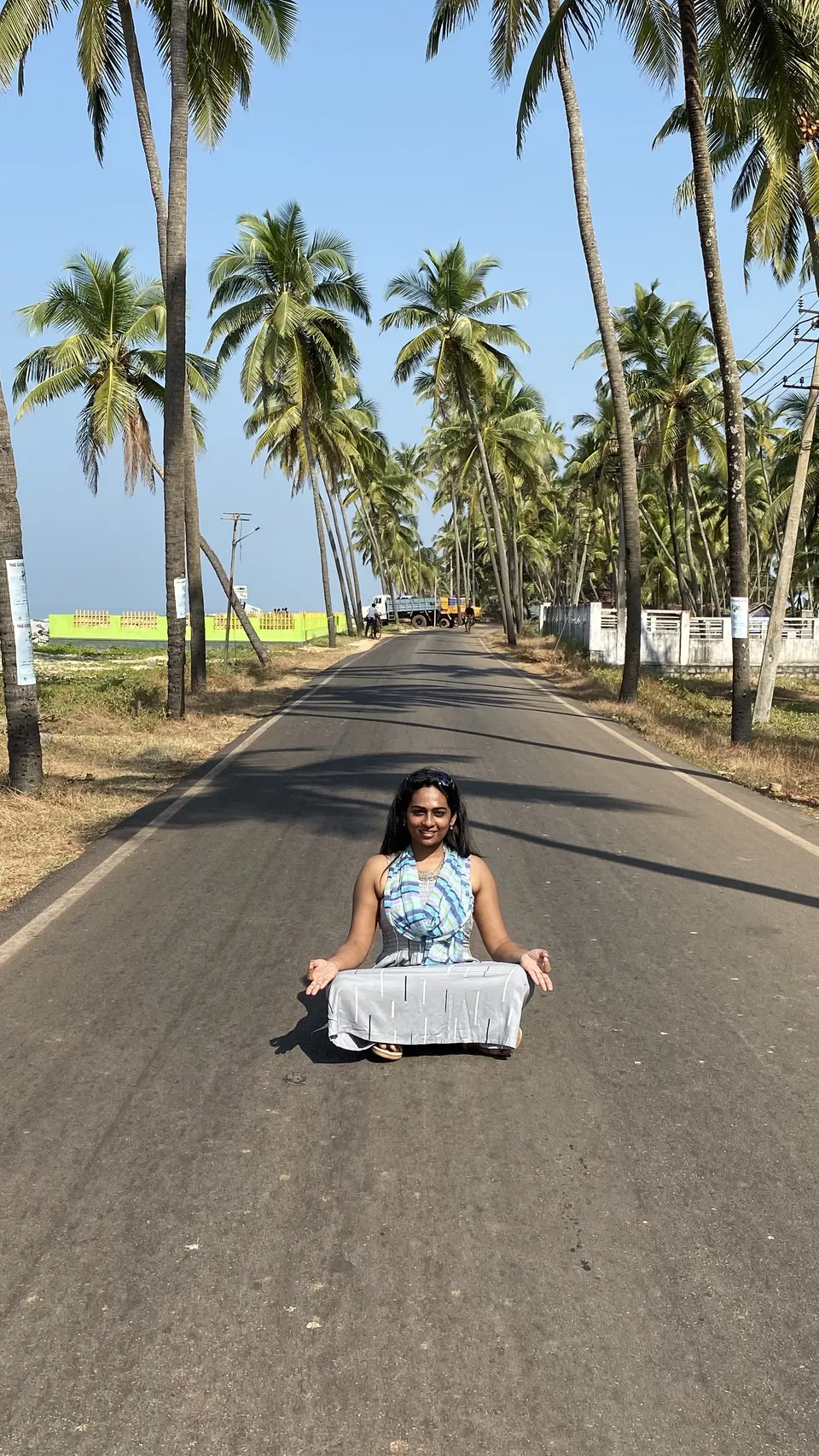 As they say " calm after a storm" but after this pleasant drive we didn't know that storm coming. We were about to make a sambhavam as the roads (only red soil layouts though) were closed and lorries were coming in the opposite direction. We were supposed to take reverse but luckily escaped. I felt as if I were in an action sequence of a movie! After all the struggles as a driver, I enjoyed the beautiful clean beach in the scorching sun and ended up with a tanned photo session.
Lunch @ Mahalakshmi Hotel
The most delicious fish fry I had and the cheapest ever!! One must definitely visit Mangalore to taste their seafood and especially this place was soooo good.
I don't have a food pic as we couldn't resist binging on the fish fry rather taking time to click them :P
Kemmanu Hanging Bridge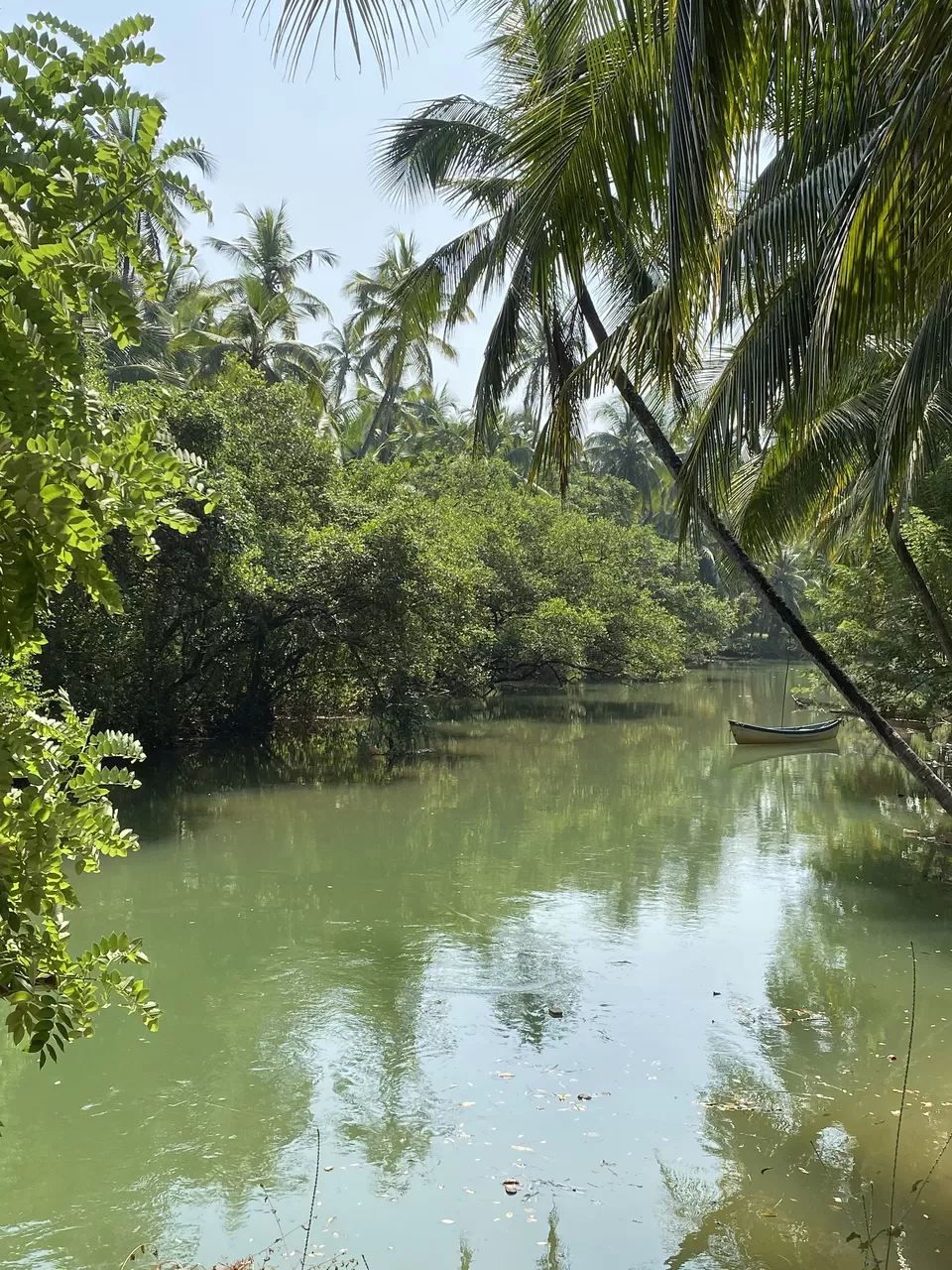 After returning from the long beach drive, we got ready again (This time we took bath. Trust me :P) and headed straight to:
Krishna Matt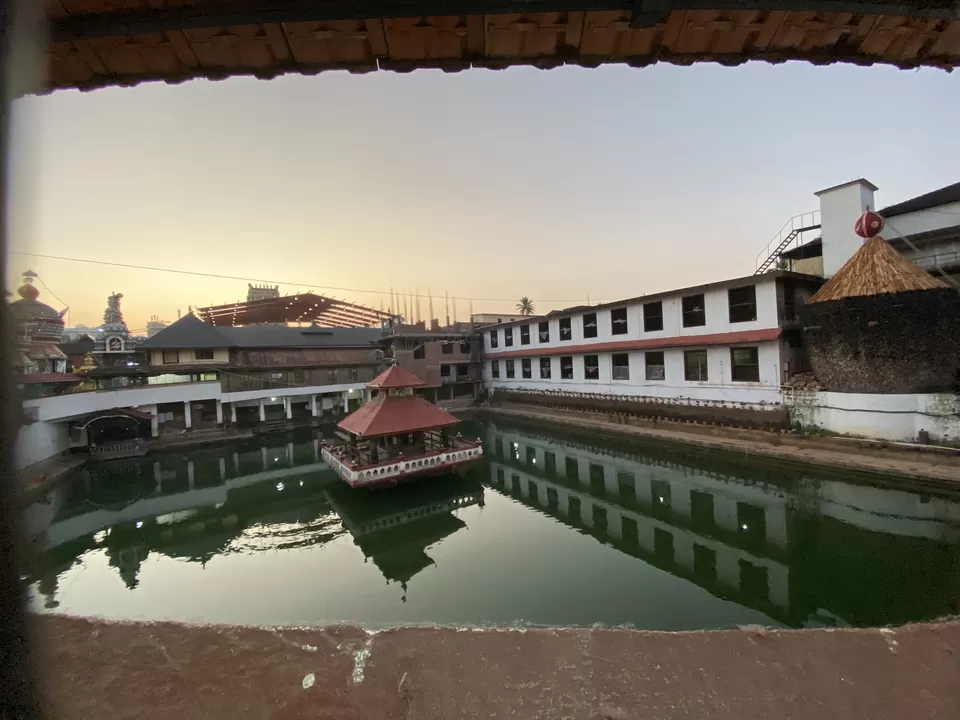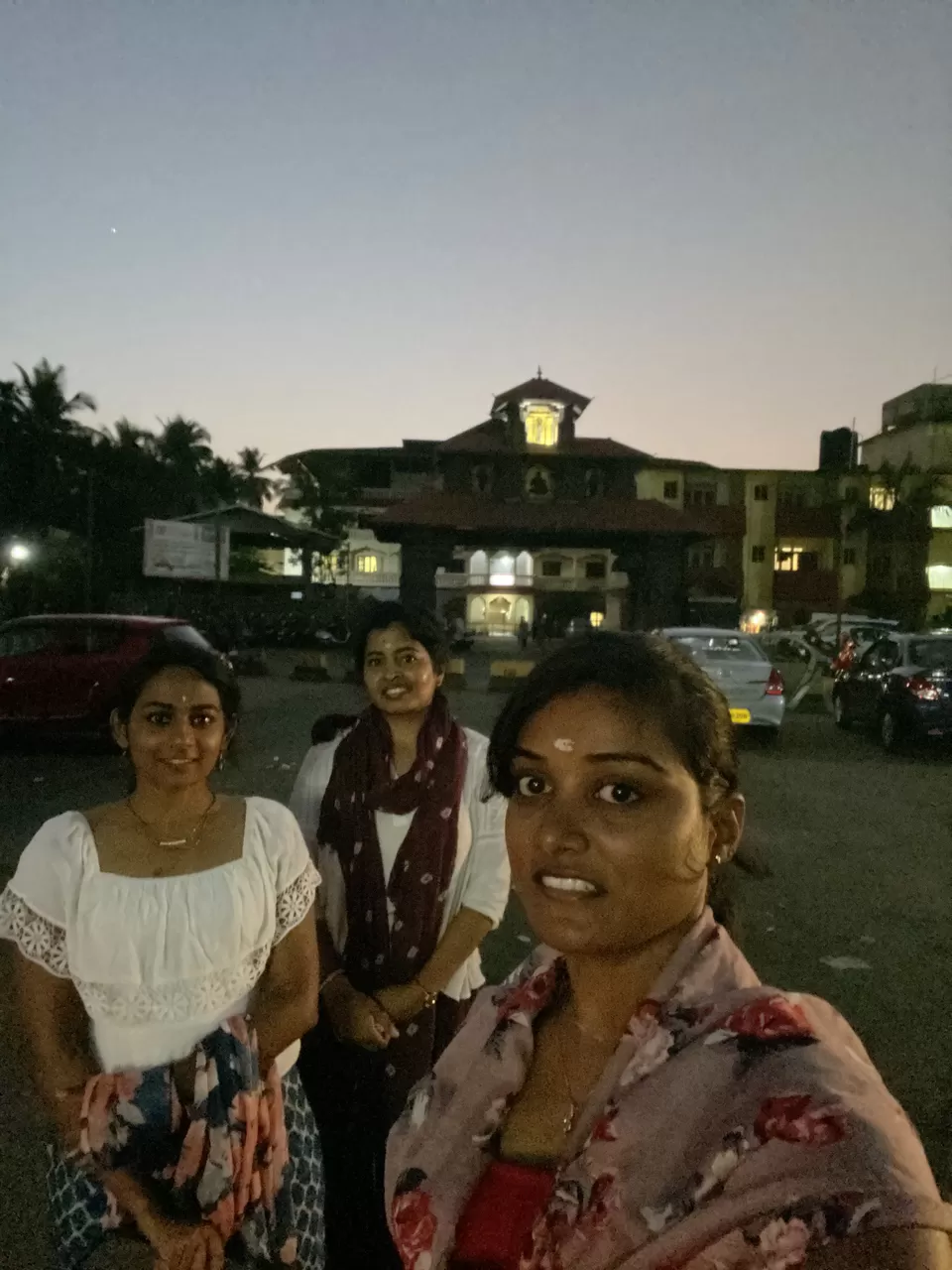 Left for Mangalore after dropping our zoom car @ the dropping point.Took a bus from Udupi after waiting for so long and before missing our last bus.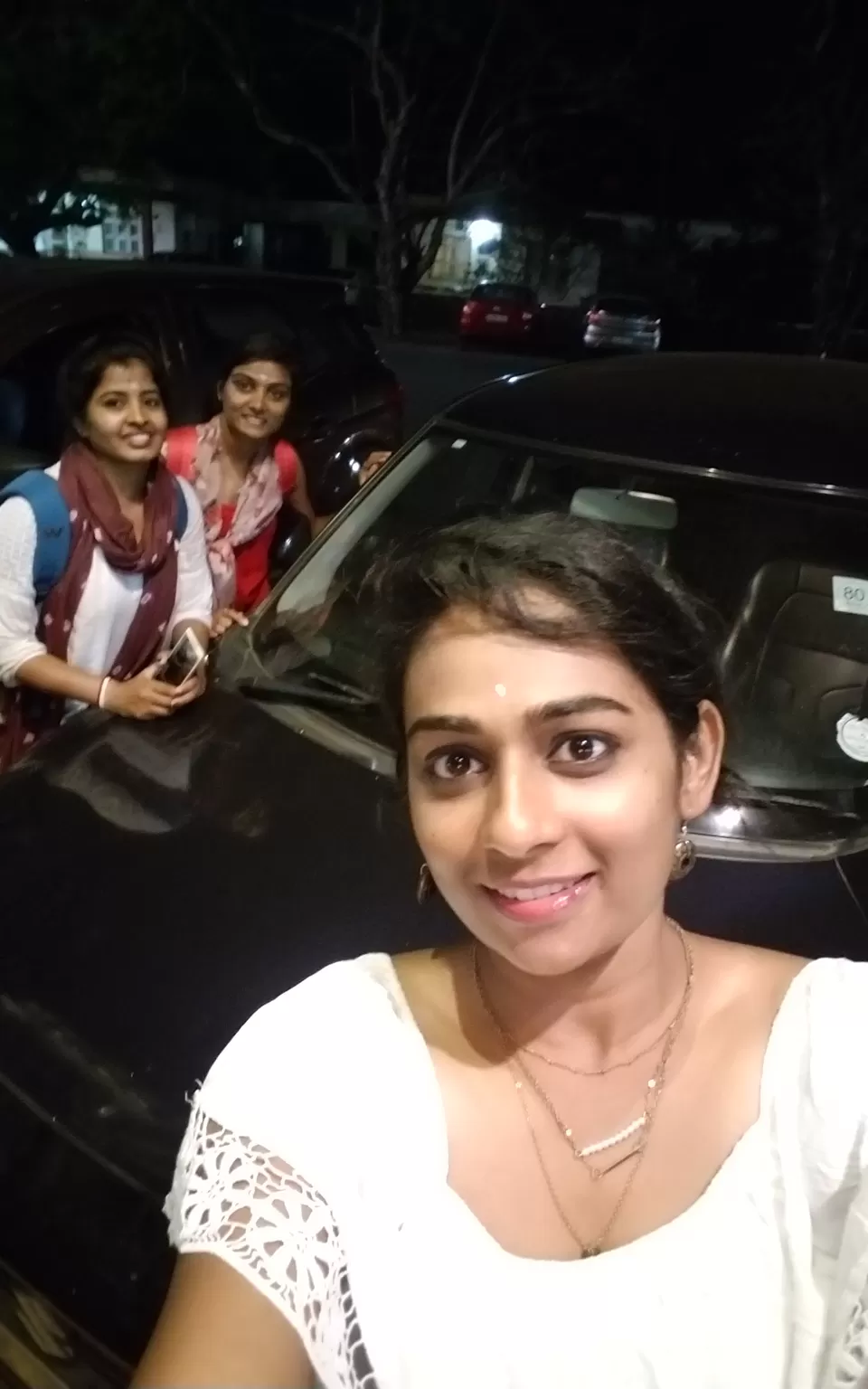 I am a foodie and my people know it well. I have a habit of trying new and famous local dishes wherever i travel to. And I wanted to taste the Pabba's Ice cream. As we were not left with much time for our return train, Swiggy came to my rescue! On our way back by bus, my dear friend ordered 2 flavours of ice cream to receive at the railway station. How cool is that to have friends like these know?
We got down and had dinner at a very mokkai restaurant nearby. Then we had to do heavy weight lifting from there and run to the station, not to catch the train but to receive the ice cream package. LOL. And Swiggy guy was one step ahead and made our hearts melt. He handed over the same on the way even before reaching the station.
So, finally i was able to taste the delicious ice cream while waiting for the train. We changed to comfortable travel wear and boarded the train with awesome memories. It was one heaven of a trip!